According to the Global Wellness Institute (GWI), "Wellness tourism can be defined as the form of travel to maintain or enhance one's personal wellbeing". People nowadays are increasingly aware of the need to maintain fitness and a good level of health. As a result, they look for different ways to enhance their wellbeing.
Wellness tourism involves people traveling both nationally and internationally to places and facilities, such as wellness spas, fitness centers, spiritual destinations and wellness resorts. In a holistic approach to health (Chinese, Ayurvedic and integrative medicines), wellness treatments and therapies help restore the vital balance among body, mind, and spirit. This harmony re-balances and restores the energy flow, bringing about overall wellbeing.
The proliferation of global tourism has brought in lot of unwellness where consumers are unable to extract the benefits as expected. Wellness tourism, in a way, has been highly promising opening avenues for travellers to relax, enjoy and recuperate from wear and tear of the mind and body.Wellness tourism is emerging as a reflection of values and lifestyle of travellers who prefer to maintain or rather enhance it even when away from home.
In this guide you will read about:
Wellness Tourism Business Analysis by Dr Prem – Basics, Drivers of Growth, Key Business Components, and Tips to Attract Consumers
Growth of wellness tourism industry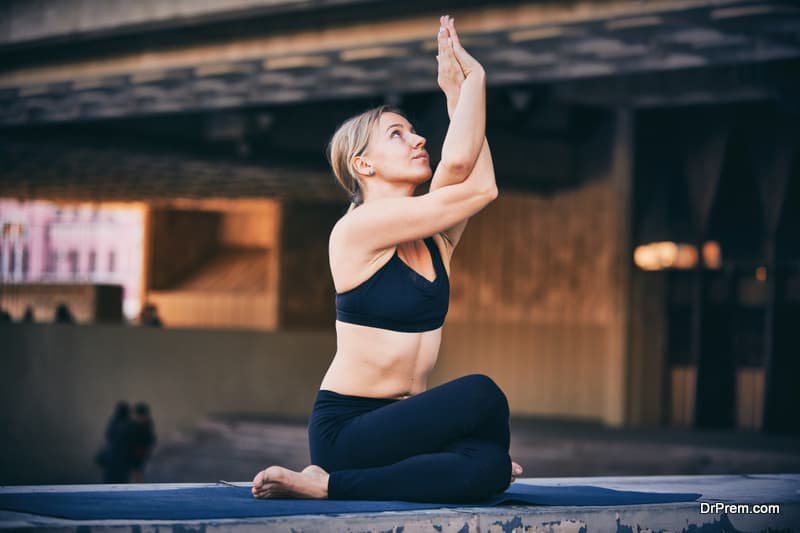 The growing awareness of people towards personal health and growth is increasing and creating a demand for a service role that is currently evolving to cater to the demands of this progressing market trend.
These days, people are not only concerned about their physical health but are looking for different and new ways to enhance their wellbeing. Wellness tourism involves people traveling in a foreign country to engage in different activities, which help maintain or enhance their health and wellbeing. The wellness tourism segment is growing faster and changing the way people, governments, medical facilities and insurance companies across the world look at the healthcare alternatives.
With more and more people going to different destinations across the globe for affordable and better-quality spa and wellness vacations, this industry is set to develop largely over the next decade
Most of the wellness tourists are going to foreign countries to indulge in unique, authentic and destination-based experiences or therapies that are either not accessible in their home countries or are very expensive.
Multidimensional and holistic wellness is a never-ending process because people are becoming aware and making lifestyle choices in order to enjoy a healthier and fulfilling life. Physical, intellectual, emotional, spiritual, environmental, social, and occupational health conditions are the various dimensions of wellness.
However, emotional health and wellbeing, healthy eating habits, and physical activities are the vital parts of the wellness equation. This is the cause why wellness tourism is emerging as an international trend for the people who are seeking to enhance their wellbeing by traveling overseas such as resorts mentioned in our Wellness Resort Guide. People are choosing wellness tourism to escape from the work stress, feel relaxed, lose weight, slow down the aging effects, and improve their overall health.
Many people are opting for the wellness travel owing to the fact that some specific therapies or treatments are cheaper in the destination country than their own country. In response to the growing demand for wellness programs, many countries across the planet have started to look at wellness tourism as a great option to give tourism a significant boost.
Wellness hotel business witnesses a fast growth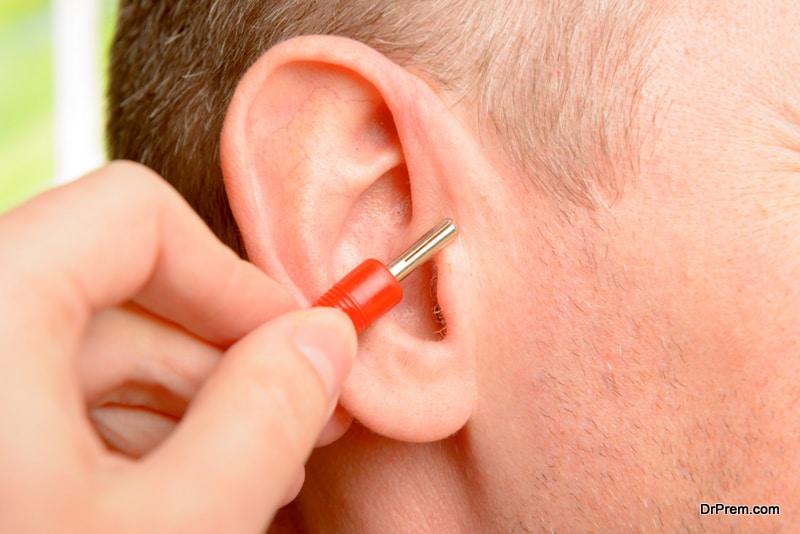 The wellness tourism sector is growing fast and changing the way people, governments, medical facilities and insurance companies across the world look at healthcare options. According to GWI, wellness tourism valued $639 billion in 2017 is projected to reach $919 bn by 2022.
With more and more people going to different destinations across the globe for affordable and superior spa and wellness vacations, this industry is all set to expand over the next decade. Most wellness tourists go abroad to indulge in inimitable, authentic and location-based experiences or therapies. Reasons for traveling include seeking specialized treatments and facilities, or in search of treatments that are either not available in their home countries or are extremely expensive. Wellness hotel consultant services have enabled hotels and resorts to introduce and implement latest wellness programs that have pushed up the number of wellness tourists.
Shifting perceptions of wellness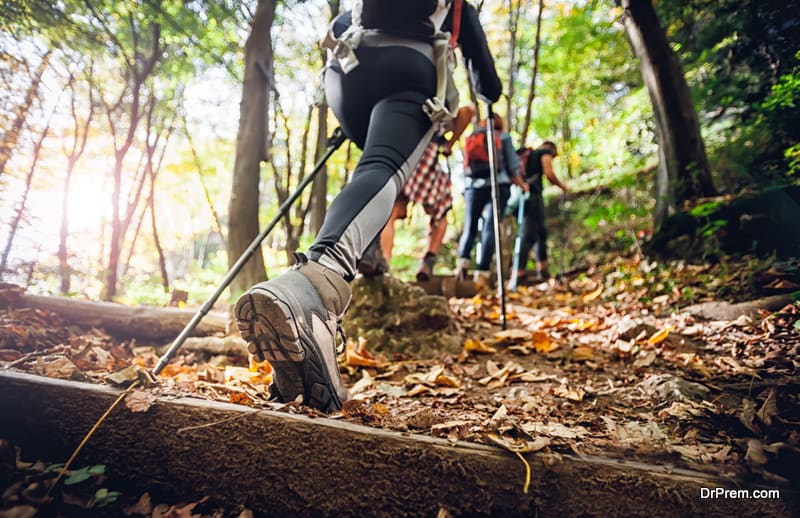 People often have varying definitions of wellness. It is a broad concept and its primary elements include balance of body, mind and spirit, physical fitness, beauty care, healthy diet, relaxation, meditation, mental activity, environmental understanding, and social relationships. The concept includes physical, spiritual, intellectual, emotional, social and occupational aspects of one's life. People have now started realizing that they need to spend a significant part of spare time in health and other wellness activities.
The approach to the healthcare has changed considerably in the last decade. The increasing demand for wellness programs such as Ayurvedic treatments, weight loss programs, exercise regimen, spas, fitness facilities, introduced at the advice of wellness hotel consultant, and activity tours clearly signify the importance of wellness and health. The concept of wellness emphasizes the prevention of illnesses and maintaining a healthy balance of body, mind and soul, instead of seeking medical treatment from doctors.
Motivators for wellness tourism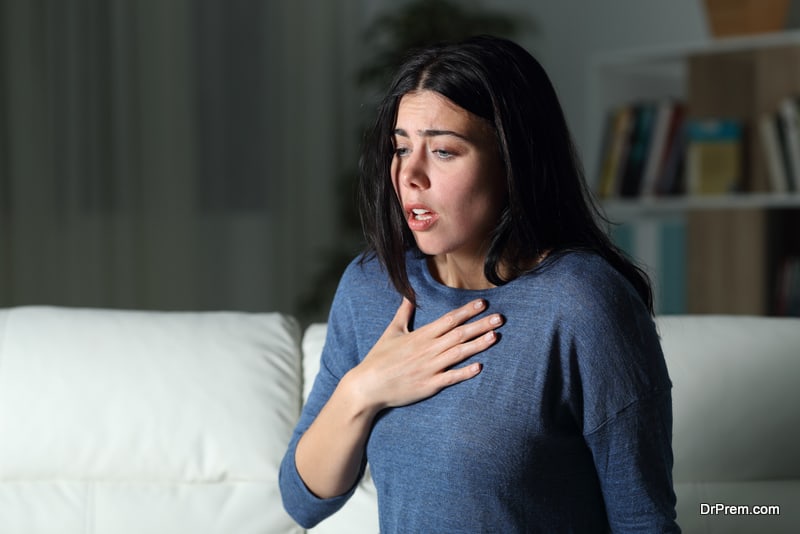 People desire to look, feel and function better. Mounting stress and anxiety is one of the prime triggers for wellness tourism. People have realized mental wellness is as important as physical fitness. As long as people continue fighting stress day in and day out, wellness tourism will see a higher growth. Nothing could be better than taking a few days break for wellness programs inducing relaxation and wellness enhancement.
Wellness tourism activities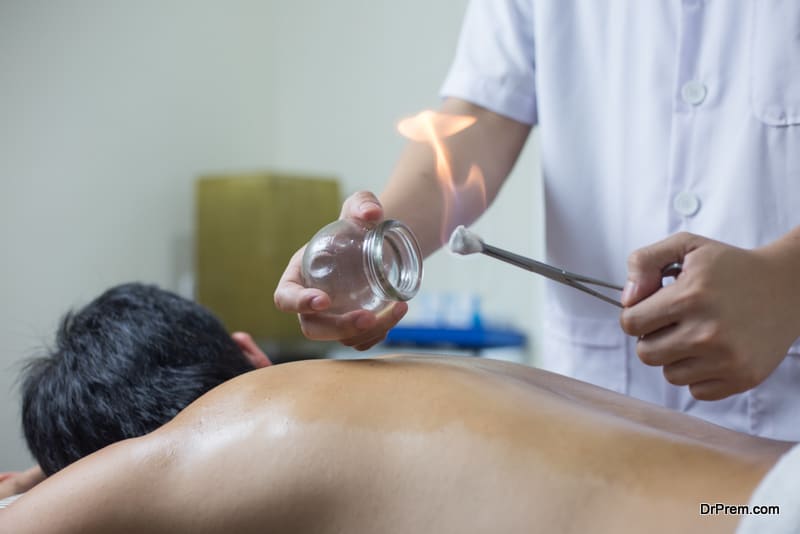 Activities pursued in wellness tourism are proactive, voluntary, non-invasive and mostly non-medical in nature. Typically, this involves a range of activities for the health-conscious people, which includes spa treatments, alternative medicine, yoga, meditation and various therapies. A number of vacationers nowadays are traveling overseas for invigorating holidays and visit different wellness resort in world such asspas and wellness centers to improve their wellbeing and maintain a healthy balance between body, mind and soul.
In order to live a joyful and fulfilled life in the fast-paced and high stress world, it is very important for people to maintain the balance of mind, body and soul. World Health Organization has been focusing on the combined concept of wellbeing and fitness for a long time now.
As a result, many tourism providers, especially luxury hotels and resorts, have started offering a range of wellness programs for the health conscious travelers. These programs include, but are not limited to facilities like spa treatments, alternative therapies, beauty treatments, sports facilities, spiritual ceremonies, and massage therapies, in various wellness resort in world.
Discerning travellers with specific objective(s)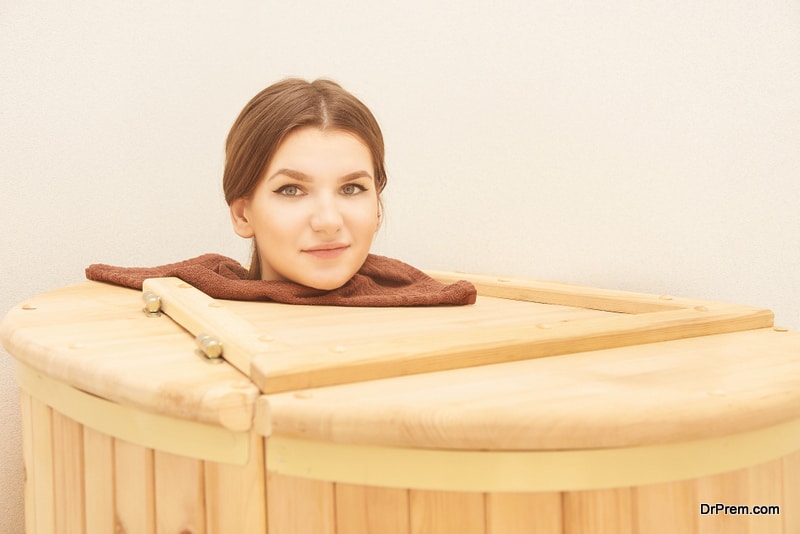 They are educated with higher-than-average level of awareness and are careful in making choices. However, it would be wrong to consider that wellness travelers always belong to a specific elite and affluent class. On the contrary, emerging wellness travelers encompass a diverse group with different tastes and motivators who look for authentic and unique experiences. The expanding middle-income group and Gen Zconstitute an appreciable number of today's wellness travelers looking for destinations mentioned in Wellness Tourism Guide.
Primary and secondary wellness travellers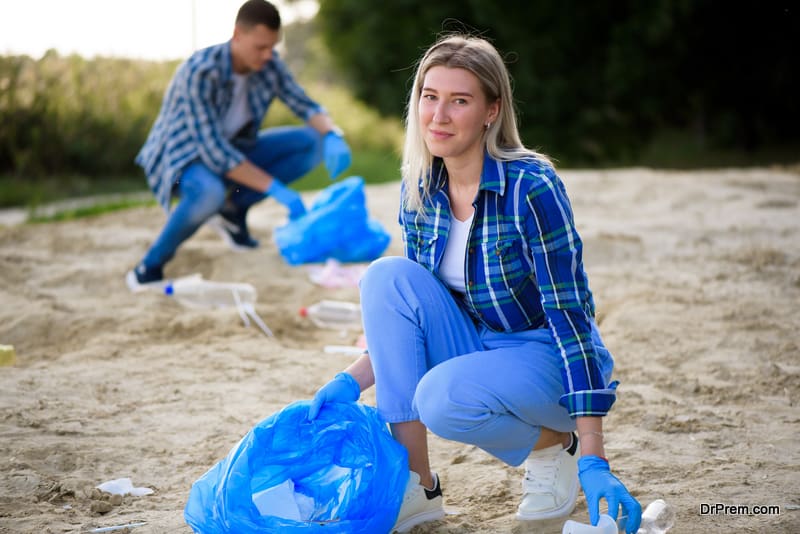 The difference between the two categories lies in the motivation. While the primary travelers keep wellness pursuits as the sole objective of their trip or vacation, secondary wellness travelers willingly incorporate some wellness-enhancing activities into their travel itinerary. For example, primary wellness travelers seeking sheer relaxation and weight management will select a destination that will help in meeting those objectives. Secondary wellness travelers, on the other hand, would be happy to participate in hiking, yoga, meditation or volunteering activities along with enjoying other typical traveling activities.
The GWI Research director says, primary wellness travelers make up only 14% of the wellness tourism spending, while secondary wellness travelers make up the major chunk of 86%. The average trip cost of secondary travelers is much higher than the primary ones.  It is not, therefore, surprising that secondary wellness travelers are prime contributors to wellness tourism growth. However, the primary travelers spend 178% more than the average traveler in domestic travel and at the international level it is 53% more.
What wellness travelers want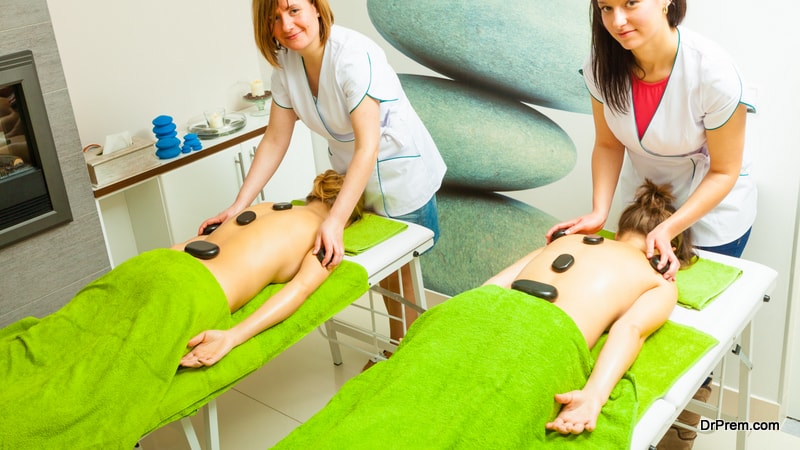 Wellness tourism industry is booming with millions of people seeking to enhance health and wellness while on vacation. It is now a multi-trillion industry with wellness resort business offering newer treatments to attract people. Take a look at what wellness travelers want to maximize your wellness resort business, according to a survey by Compare Retreats that surveyed wellness travelers from age 18 to 76. The survey explored the wellness traveler's behavior, desires and preferences.
What are the main modes of referral?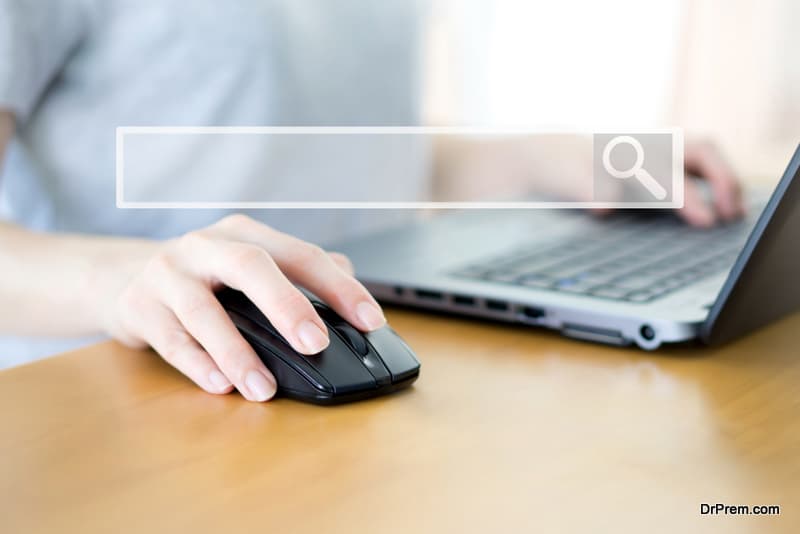 The internet seems to be the main referral source with wellness seeker googling about 'wellness retreat in world' or 'wellness retreat in India'. Google search came up on top as the preferred wellness destination guide with 80.5%, and friend referrals also mattered to 65.6% of the wellness travelers surveyed. The rest 45.7% were influenced by Instagram posts.
To make a mark in the wellness hotel business, wellness resorts and hotels should therefore invest in digital marketing strategies so that their page comes up in the top pages. Well crafted Insta campaigns as well as having a presence in the top online travel agencies would help to get noticed. 10% travelers also consulted printed brochures. Considering the demographic of the area, any wellness retreat in world can allocate funds wisely for marketing via digital, Instagram and print media to attract all ages and genders.
Mental health is on priority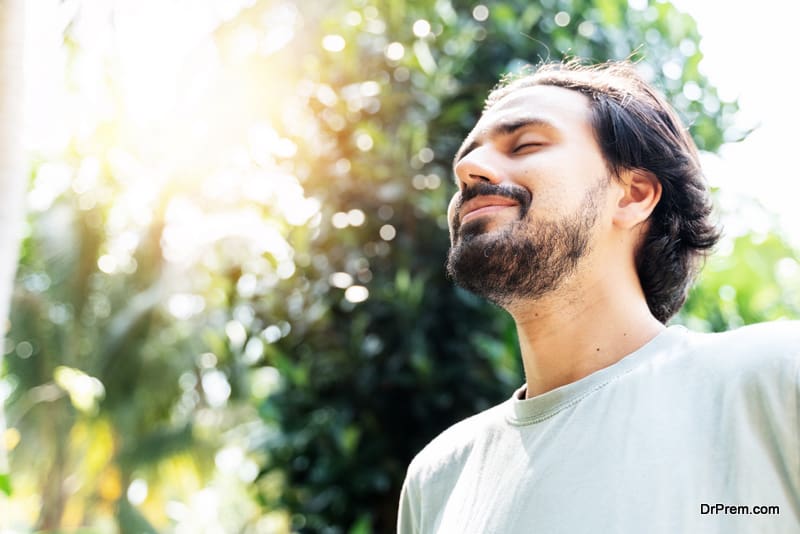 The latest health trend is mental wellness. Till now, physical fitness had dominated wellness tourism industry but now the shift is toward mental health while searching for wellness retreat in world or wellness retreat in India. 62% of the surveyed wellness travelers selected mental health, with 24.4% selecting physical fitness as the number one choice. Spiritual health ranked last as 75.8% respondents chose it as the lowest priority. 67.2% of millennials, 57.7% Gen X and 52.5% of the 50+ group chose mental health as the first priority.
Prevention retreats sought after instead of cures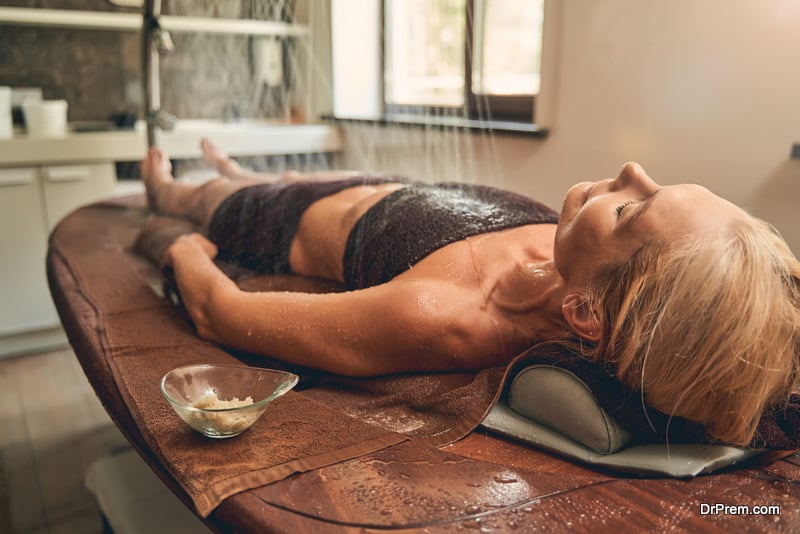 Following the global trend of prevention rather than cure, the survey respondents too chose wellness retreats as an investment to enhancing mind-body health. 45% of those surveyed attended wellness retreats once per year, 36% chose wellness retreats to celebrate a special occasion, and 18.4% went to wellness retreats in world twice or more every year. Only 0,2% showed some interest in medical health retreats and having doctors in the retreat on site mattered to only 2.8%.
Plastic-free policies influence wellness travelers' choice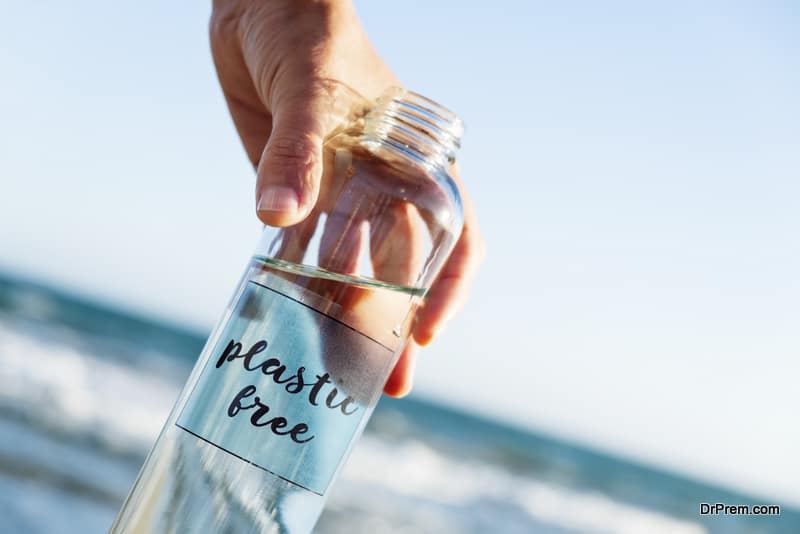 Wellness travelers care for the wellness of the planet as well as their own. 89.5% wellness travelers who were surveyed wanted their retreat to be plastic-free. 90.7% female respondents favored plastic-free policies than 82.3% male wellness travelers. 
Wellness resort consultant companies and/or wellness hotel consultant companies make a note of the plastic-free policy preference and advise their clients accordingly. Sustainability policies in place will attract discerning wellness seekers.
Maldives, Bali and Thailand are the top destinations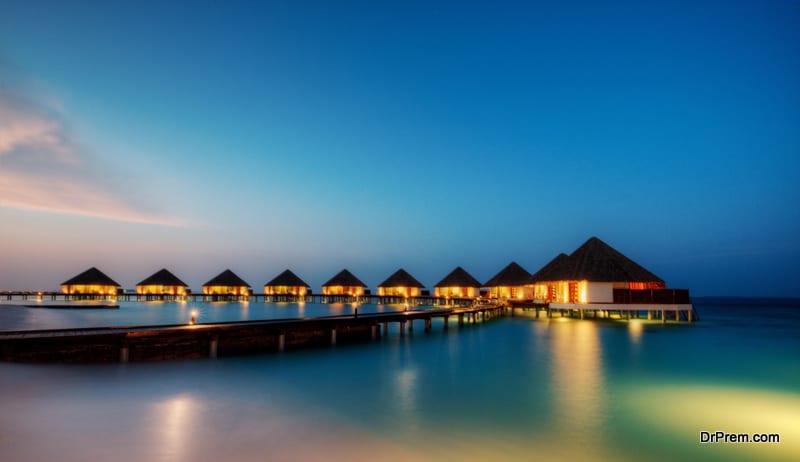 Bali used to dominate the tropical wellness destinations, but it has been overtaken by Malaysia. Maldives 45.4%, Bali at 42.9% and Thailand at 34.5% were the most desired wellness destinations of survey respondents.
All-inclusive packages are preferred
A whopping 78% preferred all inclusive packages that mentioned set wellgrams programs as well as accommodation, meal plans and wellness therapies/activities. Wellness tourism consultant companies can advise their clients to devise wellness travel packages to suit different needs of wellness travelers.
Couple's retreat preferred over corporate retreats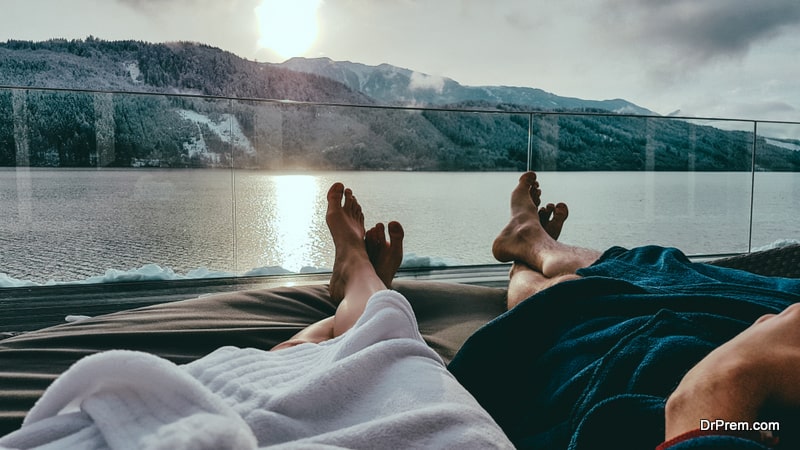 Given a choice, people preferred romantic retreats when asked who they would like to go to retreats with (46%). 60.8% men preferred romantic retreats with their partners and 43% women preferred romance over others. As for retreat types however, men ranked couples and marriage retreats fourth, after fitness, spa and yoga retreats. Corporate retreats received a dull response with only 0.4% survey respondents interested in going on wellness retreats with colleagues.
Yoga, spa and fitness retreats most popular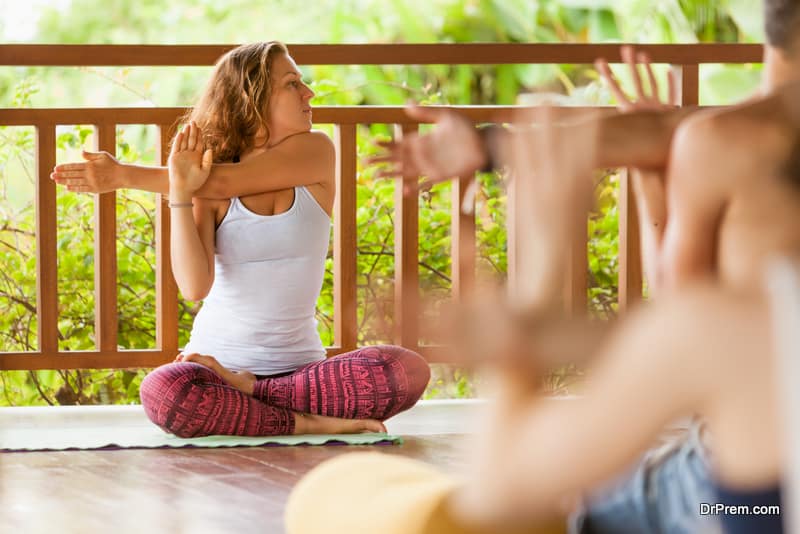 The wellness retreat which was the most popular was yoga retreat (17.8%), fitness retreats came second at 17.1% votes, spa retreats came third at 16.5%, which was followed bu anti stress retreat 9.7% and detox retreat (8.1%).
Very few were interested in digital detox retreats as well as wifi-free retreats.
Weight loss no longer driving choice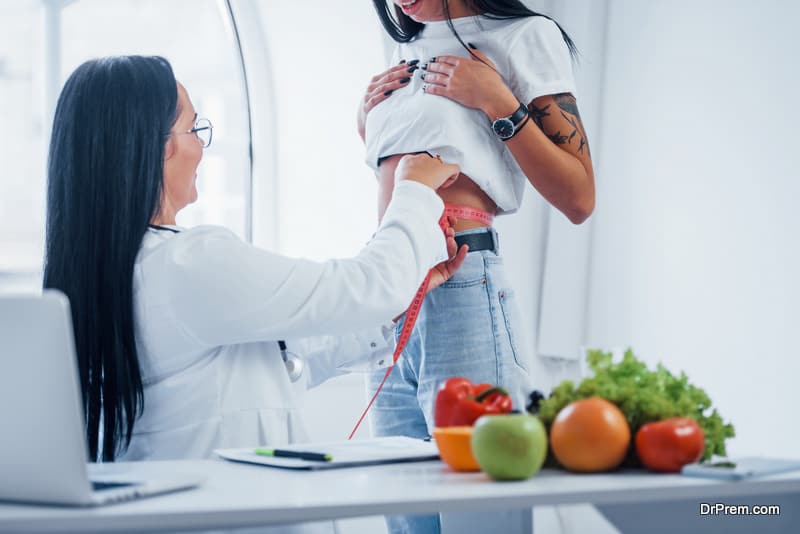 Out of the survey participants, only around 2.8% showed interest in weight loss retreats. This shows the shift in consciousness towards fitness, yoga, spa, adventure sport,  and wellness therapies for overall health. Our wellness tourism guide lists destinations that offer yoga, fitness and spa as the main attractions.
Prime attractions to meet specific wellness tourism objectives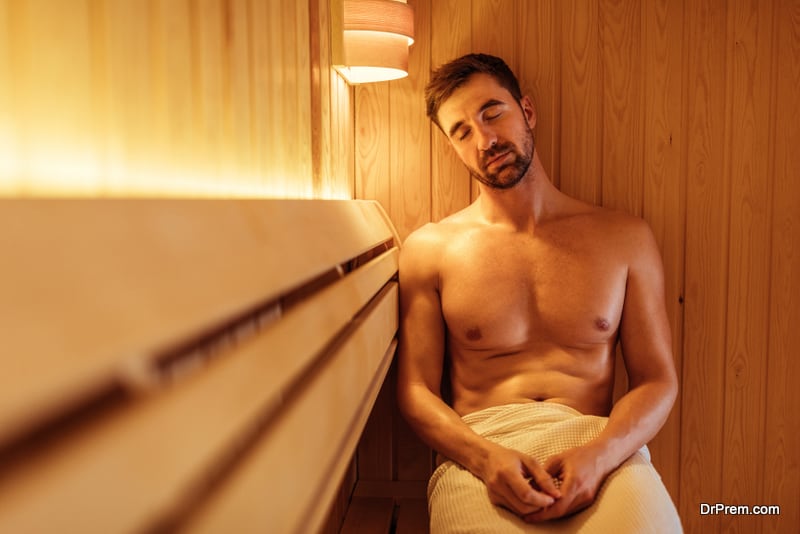 Destinations with specific wellness attractions such as those mentioned in our Wellness Tourism Guide, see the maximum wellness tourism activities. Our planet is gifted with precious assets that carry a specific wellness flavor. It could be natural grandeur, local culture, heritage, tradition, cuisine, religion, spiritualism, etc.
Discerning travelers are always in the lookout for some attractions unique to a particular destination and are rarely found elsewhere. Hiking trails, trekking, spas, adventurous activities, thermal springs, wine retreats, organic farming, natural sauna baths, traditional medicine, psychedelic retreats, spiritual retreats, detox destinations are some of the unique attractions that form the base of wellness tourism. Many of these areguided by experienced Wellness Tourism Advisors and wellness tourism consultants.
Creating the right wellness equation
Emotional health and wellbeing, healthy eating habits and physical activities are crucial variables of the wellness equation. This is the reason why wellness tourism is emerging as an international trend among people who want to enhance their wellbeing by traveling across the borders. People are opting for wellness tourism to feel relaxed, lose weight, slow down the effects of aging, improve their overall health, and escape from work stress.
Evolving needs and wants in wellness tourism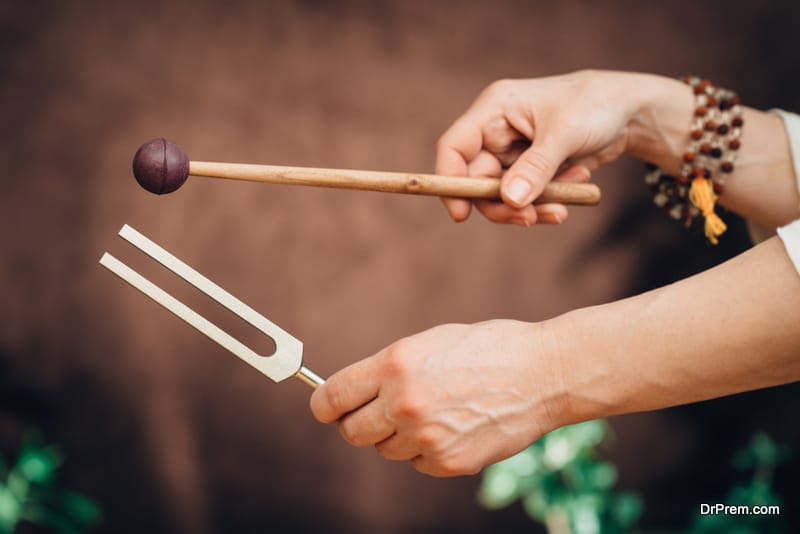 The remarkable growth in wellness tourism could be attributed mostly to its diverse offerings that could be tailor-made to the needs and wants of a wellness consumer. Initially, wellness tourism was more of a cookie-cutter experience where travelers looked for sheer relaxation and rejuvenation in exotic natural destinations.
Today, the need is for bespoke wellness experiences with nature remaining the constant factor. It could be like putting up in a local homestay or far-flung monasteries for ingenuous experiences or taking part in immunity-boosting programs, sound therapy, digital detox, biohacking, genetic testing, silence retreats etc. in selected wellness destinations. In short, travelers are keen for "niche experiences" that help them to connect better with self and surroundings and revive the spark in life.
Cosmetic wellness tourism overlapping with medical tourism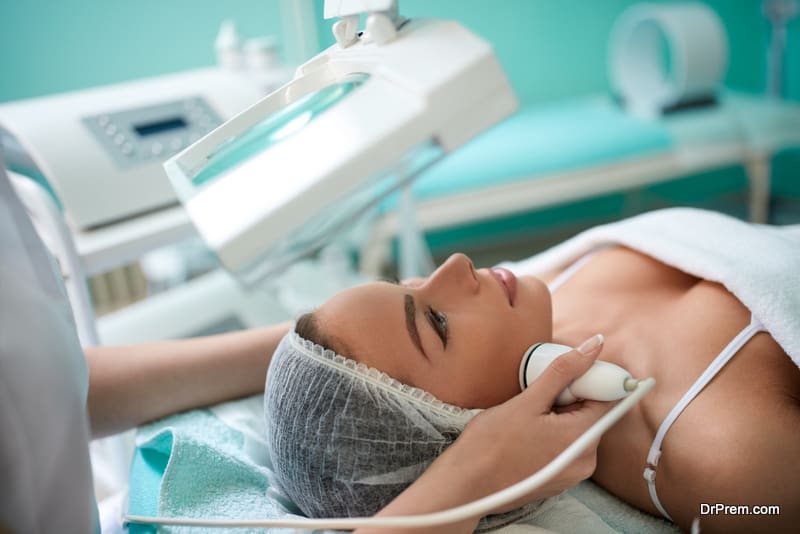 Although wellness tourism and medical tourism have specific differences, there are some overlapping features. People often get confused with wellness and medical tourism as there is no clear definitions used by governments or business organizations. Many people opt for wellness travel owing to the fact that some specific therapies or procedures are cheaper in the destination country than their home country. In response to the growing demand for wellness programs, many countries across the world now consider wellness tourism as a great option to give tourism a significant boost.
A new era of travel has ushered in with wellness tourism where travelers are more conscious of their lifestyle and other choices. As crowding in travel hits the peak, wellness tourism has made people more mindful about self and the surroundings.
How To Develop Wellness Tourism Business Using Local And Natural Resources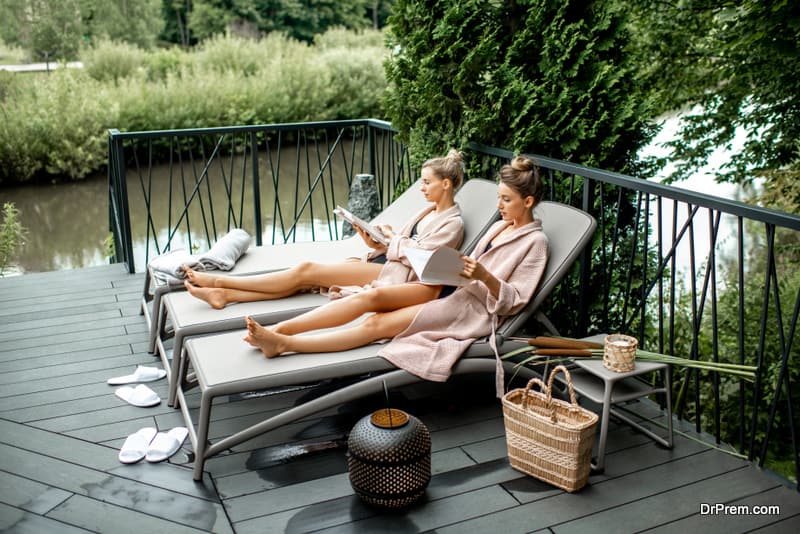 According to Global Wellness Institute, wellness tourism market valued $720 billion in 2019 is projected to touch $1.1 trillion in 2025 after a pandemic-induced dip in 2020.  In this mode of tourism, people travel to distant lands in the quest of heightening the overall mental and physical wellbeing irrespective of the existing physical conditions. Such wellness initiated travels are not only aimed to recovery from ailments but also to enjoy the wellness pleasure enhancing the quality of life.
With globalization enabling quick connection and information-sharing, the global boundary has shrunk facilitating easy travel and communication. Moreover, enhanced spending power of people has broadened the scope for wellness tourism business. Tourists may select one or more than one destination enriched with natural resources to heighten their overall mental and physical wellness.
A wellness vacation may require a brief stay in specialized hotels, resorts such as the ones mentioned in our Wellness Resort Guide or a similar set up which provides appropriate professional know-how and individual care. The tourists may require a comprehensive service package comprising physical fitness/beauty care, healthy nutrition/diet, relaxation/meditation and mental activity/education.
Market segmentation of services based on the GWI Report 2022
Personal Care and Beauty $955 billion less than $999 Billion in 2015
Healthy eating, nutrition and weight loss $946 Billion up from $648 billion in 2015
Physical Activity $738 Billion
Mental Wellness $131 Billion
Preventive and personalized medicine & Public health $375 billion from 534$ in 2015
Complementary and Alternative medicine $413 billion up from $199 billion in 2015
Wellness Lifestyle Real Estate $275 Billion up from $119 billion in 2015
Spa industry $68 billion from $99 billion in 2015
Thermal/Mineral Springs $39 Billion from $ 51 billion in 2015
Understanding the local resources and their market demand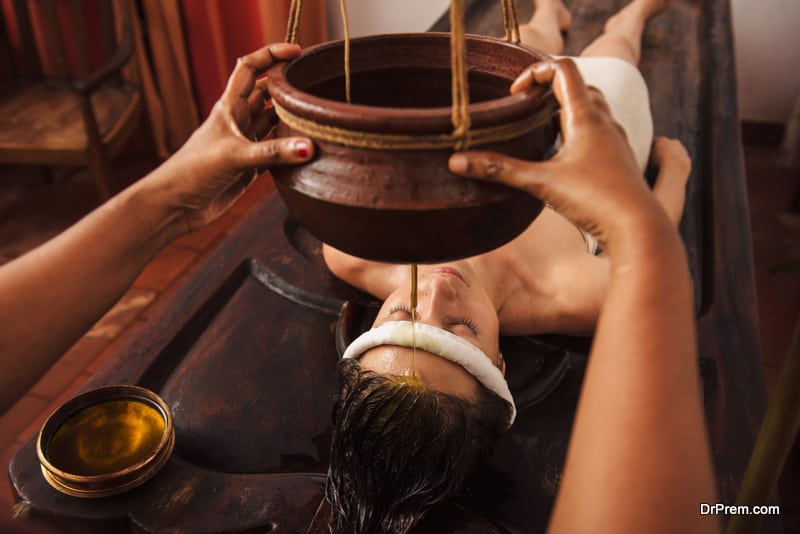 To develop wellness tourism business, one should be knowledgeable enough regarding the availability of natural resources in and around a particular region and their demand in the global market. These could be:
-The vast availability of pristine locations where people can spend few days to detox their stressed out body and soul.
– Availability of expertise in time-tested traditional therapies. Traditional and Alternative medicine, Ayurvedic Treatments are much sought after nowadays, available in Wellness retreat in India.
-The existence of hot springs full of mineral content/mud baths that cure many physical disorders.
–  The presence of lakes and seas enriched in salts and minerals having high therapeutic value.
– Yoga, meditation and physical fitness classes along with accessibility to healthy nourishment.
-Provision of Spa treatments, massage therapy, aromatherapy, beauty and anti-aging treatments etc. in Wellness retreat in India and abroad
The route map for sustainable wellness business
The initial steps for wellness hotel planningwould involve creating a marketing plan, operation plan and a feasible financial model highlighting the following factors:
Assessing the startup capital outlay.
Assessing the available local resources covering the financial implication.
Checking the local regulations and availing the required license and permissions.
Segmentation of market and the respective target audience.
Arranging funds depending upon the services you plan to provide which should include the acquisition of assets on soft funding terms, cost of consumables and other related expenses is an important part of wellness resort and wellness hotel planning.
Proper engaging of manpower to provide quality service and the cost thereof.
Positioning wellness services as per target audience.
Utilizing all available marketing channels to spread your wellness services.
Understanding the customer responses and creating customized wellness service
Imparting due importance to customer satisfaction and their feedback and suggestions.
Spreading word of mouth.
Tapping the local talent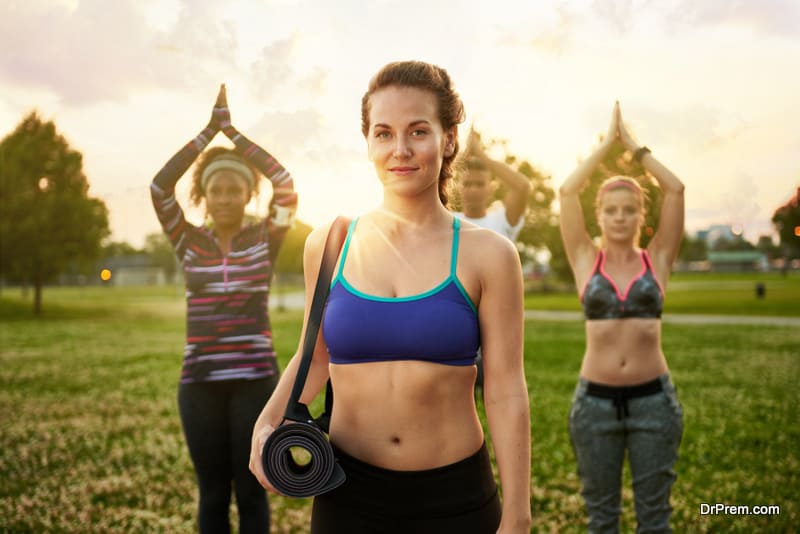 Engaging the local talent to further the growth of wellness business in the process of wellness resort design is very important that carries great financial benefits as well. It is their expertise that would pull more customers and help in retaining them.
Local talent may include physical trainers, therapists and herbalists with an in-depth knowledge of herbal treatments often inherited from forefathers, massage therapists, nutrition experts etc. Availability of certified professionals is a plus point in this sector.
They will be effective marketing tools to convince the global clientele of your service and support. If required, you can even train more young talents to maintain a steady supply chain of services and support and keep this in mind in the process of wellness resort design.
Infrastructure building
Infrastructure plays a crucial role in wellness tourism business since it is more of service oriented. You need to ensure undisrupted service in arranging hassle free travel, proper wellness-oriented accommodation, healthy diet and other value added services to enhance the round-the-clock wellness business. Wellness resort architecture needs to be planned meticulously on the advice of Wellness Resort Consultant.
Marketing tools for products and services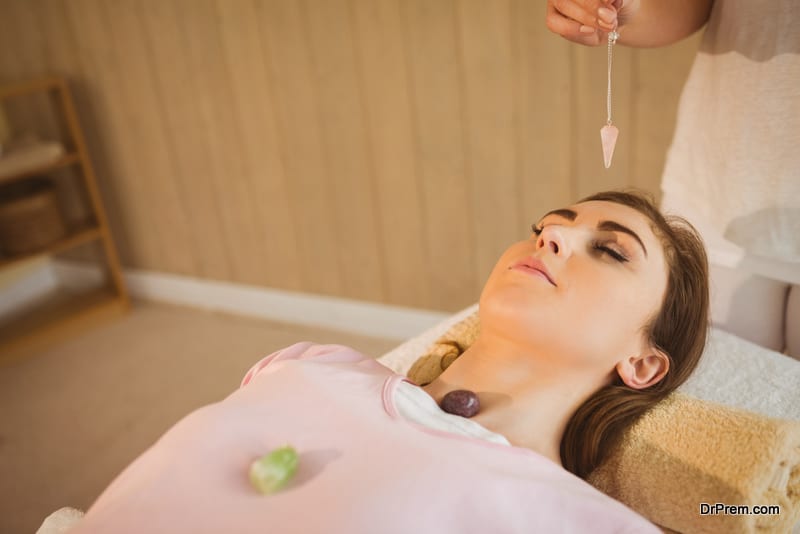 It should be created by meticulous planning keeping in mind the wants and needs of the customers. Designing attractive packages incorporating unique services and seasonal offers is very much attention grabbing.
Many wellness retreats include spa treatments, meditation and yoga and aromatherapy sessions along with the spiritual sessions. There should be enough provision to tweak the services as required to maintain a healthy earning round the year.
Preferences of customers change and so should be your products/services. Watching the market trend is crucial as no service or product gives lifelong returns. More uniqueness and expertise you add in your services, better would be your business. After all, everything lies in the outcome i.e. customer satisfaction, which will ensure their repeat visits and spreading good words as well.
A guide on attracting health and wellness tourism consumers
People are yearning for a wellness break after months of enforced confinement but there will be a marked shift in their preferences and demands. Destinations and the hospitality sector need to align themselves and incorporate wellness resort services to meet newer demands with the best wellness experiences laced with innovation and creativity. Wellness will evolve in a big way and people will be more obsessed with it.
Global wellness tourism grew at a much faster pace, more than twice speedier than normal tourism. It has been one of the profiteering niches and the pandemic is nothing but a temporary dip in the sentiment
As countries began to open up, a rush in wellness tourism is anticipated. Domestic tourism is likely to dominate in the initial phase unless the global travel sentiment improves. According to GWI data, expenditure by domestic wellness tourists is $609 per trip which is178% more than the conventional domestic tourists.
Things countries need to consider for attracting health and wellness travelers
Ensuring a safe environment with zero infection-risk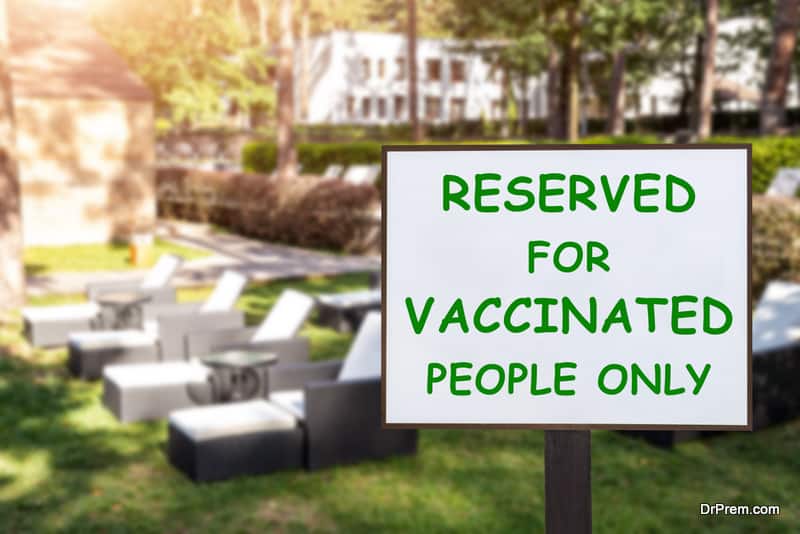 The pandemic has severely affected the travel sentiment. Therefore, countries need to take special preventive measures to ensure zero infection risk for travelers. Countries like Turkey, Cyprus, Croatia, Germany and others are checking health certificates along with specific restrictions allowing travelers to enjoy their holiday in tension-free mind. Governments are putting special safety advisories for hotels, wellness resorts and other sites of attraction likely to receive higher footfalls.
Keeping the prices low
Months of lockdown dried up the tourism earning. But a drastic increase in price would have a negative impact as well. Destinations need to keep a check on the price escalation of wellness resort services keeping in mind the tourists' sentiment who might not be in a great position to pay more. Some countries are trying to maintain near-to-normal prices but travelers need to be prepared to shell out a few extra bucks.
Innovative services in view of the current demands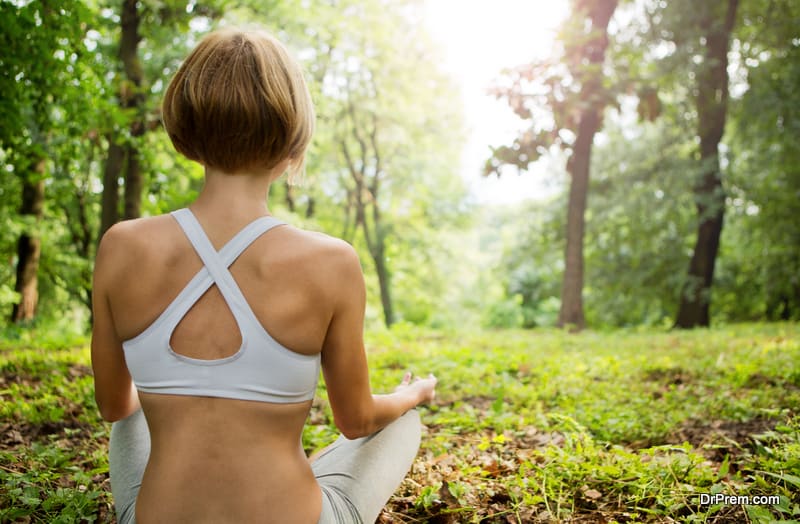 The best time to put innovative skills to test. While travelers would prefer conventional therapies and programs but newer programs related to rehabilitation, immunity boosting and improvement in respiratory health are to witness higher demands. Destination countries are gearing up with special wellness resort programs on physical and lung rehabilitation.
Climate therapy is one such specialized rehabilitation program carried out in air resorts. Germany is seeing a higher booking in these resorts spread out in 300 towns and villages and in forests and beaches. Demand for preventive and prophylactic therapies/programs is likely to be higher.
Promoting community feeling
To all, wellness doesn't mean only great food, luxury, relaxation and rejuvenation but also an environment where people can bond with the community and their own selves. The essence of community feeling has been felt tremendously during the pandemic where the contribution of each individual matters. Destinations with great opportunities for community feeling would be in the wish list of many where people can participate more in community upliftment through learning and sharing.  Wellness tourism tomorrow would see more such community health development programs and wellness resort investment should fund these type of programs.
Creating a culture of wellness and spreading awareness
Thanks to information technology, no news fails to reach audience at every corner of the world. So, if a country has a bad name for being dirty, ill governed and prone to political rebellions then it will not be able to establish itself as a wellness destination.
The government of a nation should first resolve political issues and creates a peaceful atmosphere ideal for attracting tourists. For drawing the wellness tourists, however, the government has to promote and support a culture of wellness. If a country's culture supports wellness then it will be in news for the right reasons. Positive feedbacks and news will attract more tourists to the wellness destinations of this country.
It is also necessary for the tourism department of the country to launch unique awareness campaigns and allocate funds for wellness resort investment so that the natives are more cooperative and behave nicely to the foreigners. Spreading awareness about wellness treatments and habits will not only help in enhancing the national health but also attract interested tourists from all over the world.
Stop confusing the consumers
The wellness tourism facilitator companies have clear and precise idea about what is wellness and how tourists can achieve it through traveling to a particular place. However, the normal tourists feel confused when they come across the term 'wellness tourism'. The tourists need to know exactly what they will be getting and what they can expect from wellness tourism. That's why a country should not use vague terms or tourism jargon while promoting their country as a wellness destination.
Keeping the promotional campaigns simple will help in attracting more travelers. The travelers have little time in their hand and a majority of it gets spent in the journey. They feel exhausted when they land in the wellness destination finally.
The 3-4 days they have in hand should be mesmerizing, relaxing and refreshing. Consumers are result oriented and want outstanding results. In the case of tourism consumers expect outstanding experiences. The government and wellness tourism facilitator companies, resorts and hotels should focus on delivering such experience to them.
Creating more jobs and focusing on internal infrastructure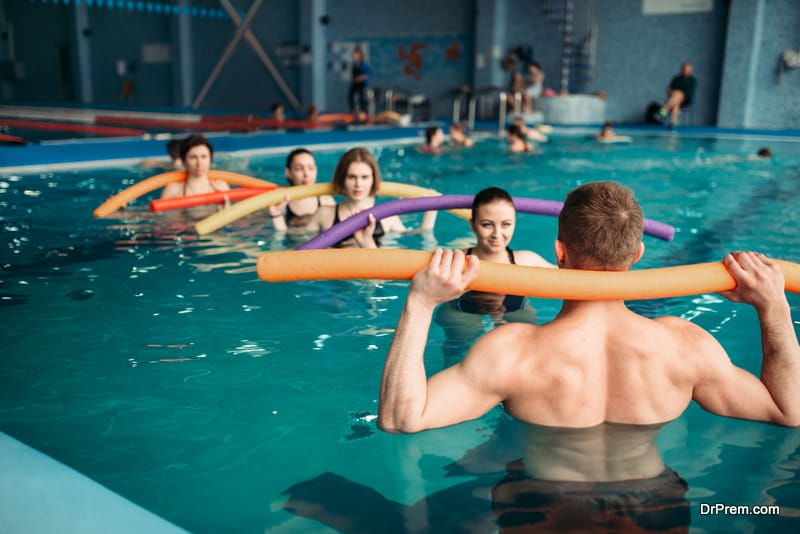 IF a country becomes popular as a wellness destination then it will surely earn huge revenues from this industry. This means that there will be new job opportunities. The government should create new educational courses for training wellness facilitators, trainers and therapy providers who will cater to the foreigners and native wellness tourists.
Standardizing the therapies and treatments is another great idea. No country can become popular as a wellness tourism destination if its infrastructure is full of flaws. Developing the roads and traffic system will enhance one aspect of the infrastructure. Constructive changes and implementation of new traffic laws can help in the evolution of a country as a wellness destination.
A nation must consider several factors if it wishes to develop the country as a popular wellness tourism destination. Better infrastructure, strategic promotional campaigns and a culture of wellness can definitely help a country establish itself in the wellness tourism industry with the help of Wellness Tourism Expert.
Essential tips to attract health and wellness conscious travelers
The market segment related to health and wellness has been growing steadily for some time now, and is only set to grow further in the coming years. This has created the need for companies in the field to chalk out new plans to attract health and wellness conscious travelers. If you are one such player who is on the lookout for such tips, take a look at the strategies mentioned here, with inputs from our Wellness Tourism Expert.
Understand your customers/travelers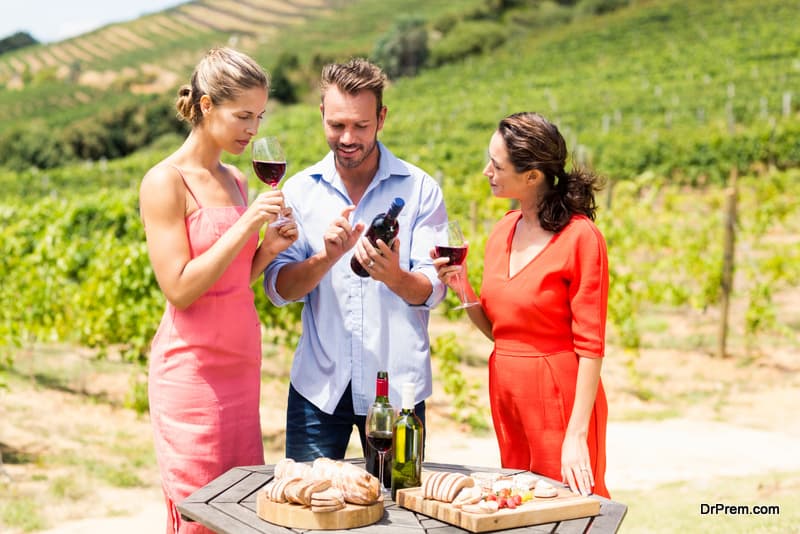 Understanding your customers and their inherent needs is one the main strategies you need to adopt in order to attract more clients. Customers are always willing to spend more for an experience that is memorable and unique. Try to make each offering unique to the client's needs and take the pain to send them home with great memories.
You don't need to go to great miles to offer an authentic experience as well. Simple activities like private dinners, farm tours, winery tours and tastings and cooking classes, etc. will offer a unique experience for visiting wellness customers.
Flaunt your brand's recognitions
It doesn't hurt to flaunt your brand, albeit in a meaningful manner. If your brand has recently received any awards or recognitions, let your customers know about the same. Mention the recognitions on your social networking accounts. Tell your story to everyone via these networks, ensuring you post plenty of pictures and give a detailed description for why you were recognized in the first place. This marketing would get you on many Wellness Tourism Guide books such as ours.
Offer a less hectic shopping experience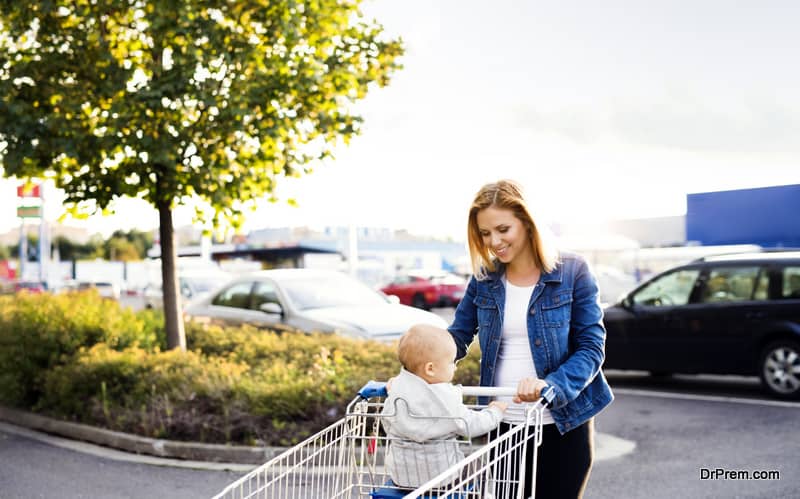 Customers on the lookout for health and wellness services often find it very hard to go through multiple checklists offered by each company. You will most definitely attract more customers by offering a less hectic shopping experience upon arrival. Simple tasks like new parent parking facilities, shopping carts with infant seats and complimentary prizes for shoppers etc. can help bring in more customers to your business.
Be more transparent in your dealings
Many wellness plans claim to be transparent. However, they don't turn out to be that transparent in the end. Consumers are increasingly looking forward to opt for cost cutting strategies when choosing healthcare services.
Instead of being the price takers, consumers have become price seekers who are constantly on the lookout for high deductible health plans. As value seekers, they will demand to know more about the quality of care they receive as well as the costs involved with the same. Hence, designing your business framework around a transparent model that is easy to understand as well as easily accessible will definitely attract more wellness customers.
Recognize health conscious shoppers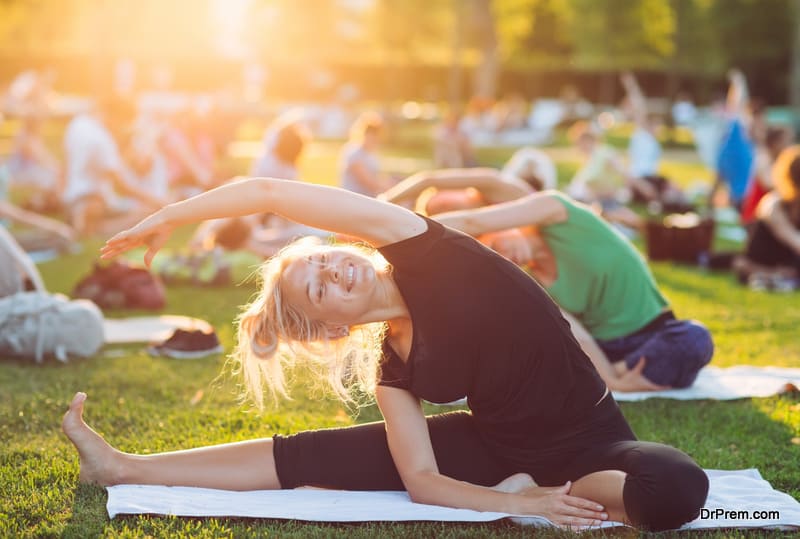 Those who move on to healthier lifestyles will definitely be pleased if you recognize them for their efforts. Rewarding them publicly will not only please these customers to shop for your services more, but they will also act as brand ambassadors for your services by recommending the same to their friends and family members. In the long run, this will help bring in more customers to your business. Being on our Wellness Tourism Guide will also help to get more visitors.
Use innovative tools to offer niche solutions for challenges
One of the main concerns faced by wellness customers pertains to understanding their own health needs, conditions and constraints. One way to gain leverage in this area is to make use of innovative tools that will help empower existing and new customers. With these tools, customers can understand their doctor's orders better in addition to gaining an insight into their current stats and health goals. The use of such tools will help increase your business's brand value in the industry.
With the competition in the health and wellness industry heating up, it has become a necessity for companies to roll out new strategies aimed at attracting more customers. These strategies will help increase the company's recognition and brand value in the market, thereby attracting customers on a large scale.
Essential measures for spas, resorts and hotels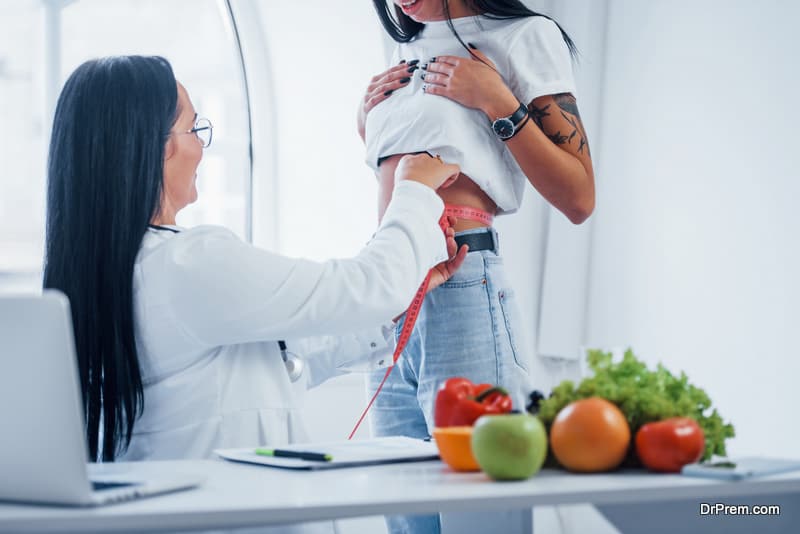 The motto is to boost the travelers' confidence. Wellness tourism can pick up pace if only the travelers feel confident about health safety in destinations they are planning to visit. Hotels, resorts and spas form the mainstay of wellness tourism. They have lots to do and more to gain. The sector is more focused on holistic wellness based on daily wellness activities including nutrition, exercises, rest and rejuvenation. Reputed brands are considering redesigning themselves as wellness centric with the help of wellness resort consultancy provided by experts.
Highest level of hygiene
With the virus very much among us, the first attention of wellness travelers will be on hygienic standards of resorts and hotels. Contactless services, sanitization facilities, enough space for social distancing and other associated features are to be highly prioritized. Wellness tourism destinations are releasing SOPs for all accommodation facilities to ensure absolute safety to travelers.
Bringing in more curated programs on traditional practices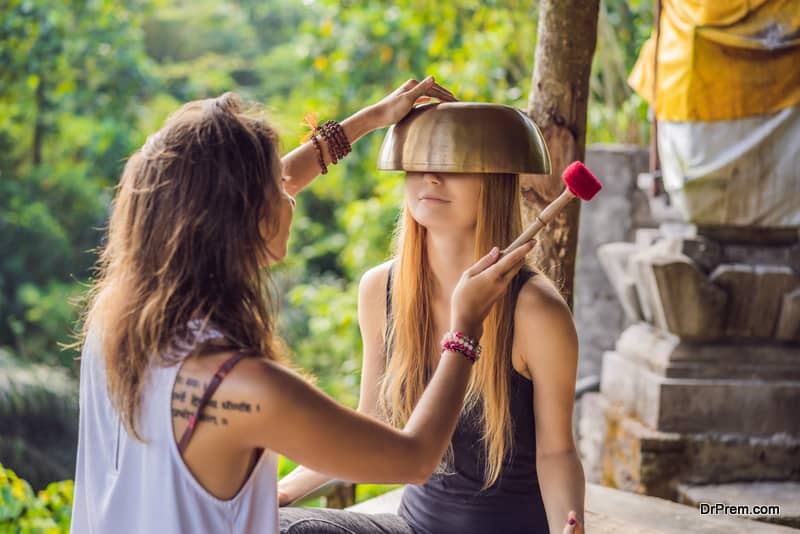 If holistic wellness is the target, traditional practices like Indian Ayurveda, Traditional Chinese Medicine, Tibetan medicine, Korean medicine, therapeutic mineral springs and Japanese wellness will always be the first choice of wellness travelers. Personalized programs would be the key factor as advised by wellness program consultancy providers.
Spas, gyms, meditation and yoga spaces to be more private instead of group activities
Travelers will not prefer to step out for spas, massages and other programs. On the other hand, a spa-therapist or masseur will visit the in-room spa to provide the required service. Wellness coaches would offer guided meditation, yoga and breathing sessions in private.
More immersive experiences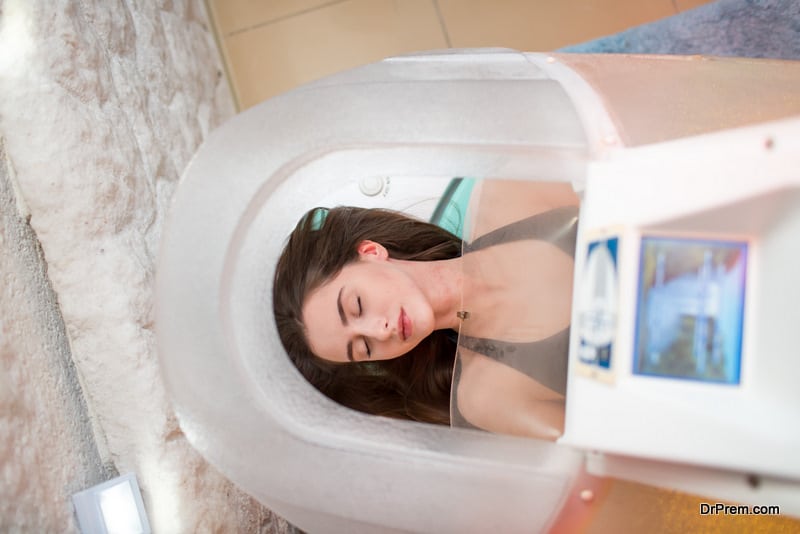 Primary wellness travelers are growing in wellness tourism. These travelers look for complete wellness immersive experiences during holidays taking health focused programs. They are not inclined to site seeing and other normal tourism activities. Immersive experiences unique in all respects are big attractions.
Wellness potpourri
Mixed wellness experiences are also seeing high demand. It is not new in wellness tourism but the packaging is bit different. A wellness-conscious family often prefers such mixed experiences of wellness, adventure, heritage and culture especially to satisfy the various needs of each member of the group. Friends longing to enjoy a different kind of vacation also opt for this mixed wellness experience.
Mindful Menu
Food is an important contributor to overall wellness. Wellness tourism accommodations need to pool in their efforts right from procuring local organic foods to cooking healthy meals. Nutrition for wellness has been going through a radical shift as travelers are emphasizing on gut health, immunity boosting and anti-inflammatory foods. In beverages, functional drinks are in the rage. Apart from the leading brands, lesser known resorts are mindful in ingredient selection either from local organic farms or in-house garden. Traditional dishes unique to a destination are also in high demand and wellness program consultancy offered by experts suggest the inclusion of distinctive traditional dishes.
The footprint of wellness tourism on economic growth and infrastructure development
Wellness tourism is no more just another trend. It has transformed into a thriving $500 billion industry spanning the entire world. All the continents and countries are trying to get a piece of this growing industry and earn revenues. A good thing about wellness tourism is that it has helped in spreading awareness about the importance of developed infrastructure and cleanliness.
Without developing local infrastructure, no country can hope to become a wellness hotspot. Wellness tourism has also opened new channels of earning for the developing countries. Wellness hubs can earn hundreds of millions of dollars which can definitely give the economy of a region the much needed boost.
Wellness tourism makes people aware about wellness practices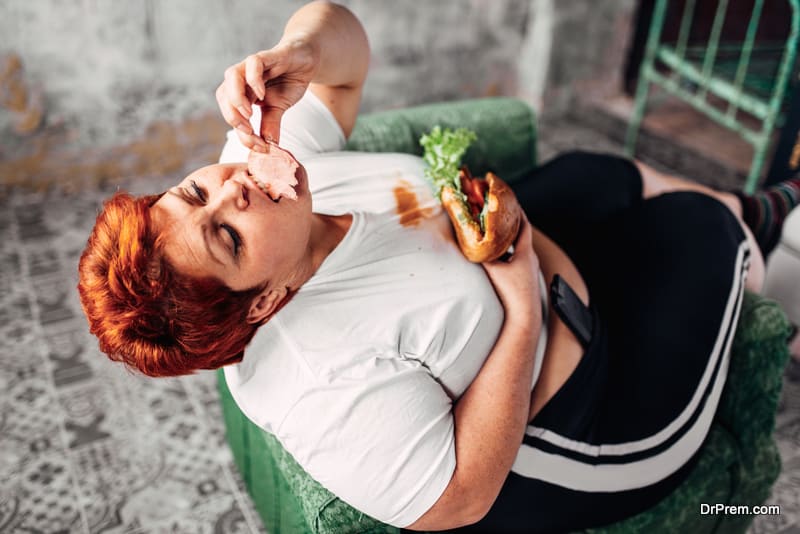 Most of the common diseases like diabetes, high blood-pressure, high cholesterol levels, obesity, depression and heart diseases are results of bad lifestyle. It is believed that traveling can help in getting rid of the stress of professional and personal life built in reality during holidays people eat more junk food and settle for a sedentary lifestyle.
Short holidays make travelers more exhausted than energizing them. Urban travelers are choosing wellness tourism as a way of rejuvenating their physical system and reducing their stress levels by finding destinations from wellness destination guide.
Wellness tourism is helping in spreading awareness about the importance of overall wellbeing and balancing mind and body with soul or spirit. Wellness tours offer a lot in terms of fitness therapies and physical training. One can opt for a yoga retreat where they will get the guidance of professional yoga experts.
The organic foods are detoxifying and cooking classes offer the much needed relaxation. Spa therapies rejuvenate the senses and help in decreasing body aches. Wellness tourism fosters the art of living and enables travelers in learning life skills which they can implement in their daily life.
Wellness tourism is promoting regional development
No one will like to get spa therapies in a locale that is unhygienic and streets that are broken and congested with slow moving traffic. For attracting wellness travelers a wellness tourism destination must improve the state of its internal infrastructure. The high-end resorts have to be supported with local activities, quality restaurants and tourism opportunities.
A big percentage of wellness tourists want wellness therapies as a part of their holidays. This means that they will also like to visit the famous tourist spot and indulge in local foods. Overall development of a region will help in drawing visitors who want hygienically cooked food and other facilities.
Many of the popular wellness resorts are located in rural areas of a country, rich with natural splendor. This helps in the development of that region and its culture. Through the travelers, the entire world comes to know about obscure regional foods, lifestyle and culture.
The wellness travelers also visit local animal or bird reserves and sanctuaries, which encourages the locals to take better care of surrounding environment. Wellness tourism is based on best life practices and as a result most wellness resorts try to observe the rules for emitting less carbon dioxide.
Wellness tourism has got significant impact on economy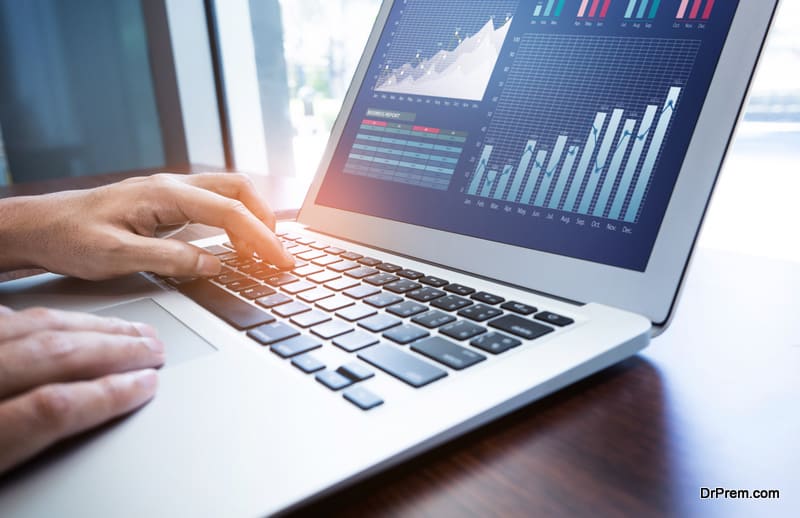 Wellness tourism is a gigantic industry which is growing at a stupendous rate. More people are becoming aware of the benefits of wellness tourism and participating in it. Of course the host country or region can gain financially from this and their economy can receive a boost.
Economic development helps a country in improving its infrastructure and educational system. This creates the right atmosphere where more people are likely to get trained as wellness experts. This works as a cycle of growth which is profitable for everyone.
Wellness tourism is one of the most profitable segments of tourism industry. It not just spreads awareness about good health practices but also enhances the financial conditions of a country.