Tourism is one of the largest and fastest growing industries in the world. Wellness tourism is over powering all other forms of tourism industry all across the world. Wellness tourism attracts the high-end tourists from developed and developing nations, it increases the economy of not only developed countries but also small or underprivileged regions, which otherwise are rich in conventional methods of health and wellness.
The core essence of seeking out wellness is the improvement in health, which automatically leads to an enhanced quality of life. Several wellness programs aim to eliminate the physical and intangible 'toxins' from an individual through the use of relaxation and de-stressing methods. Along with this, wellness centers and retreats encourage maintaining a healthy lifestyle through a wholesome, nutritious diet and fitness-related activities. They also emphasize spiritual and mental health, beauty treatments and healthy sleeping techniques all in the hope of improving and bettering one's health.
Importance and advantages of wellness tourism and its effect on modern-age travel
Benefits of Wellness Tourism 
Personal upliftment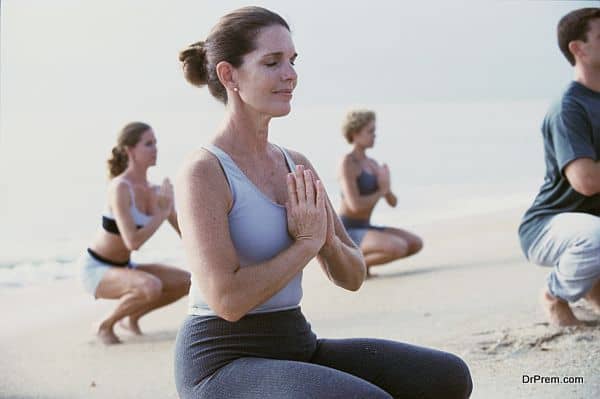 Wellness tourism brings physical and spiritual transformation and provides an opportunity for travelers to explore natural and historic places of the region where they can spend a relaxing and wonderful holiday. People are more focused on their wellness needs and have set wellness goals which they are always eager to fulfill through wellness tourism.
No hectic tiring schedule but precious moments of relaxation and rejuvenation with physical activities, healthy food, wellness spas and therapies. People get to meet new people and make new connections. Away from daily stressful distractions, they get the opportunity to reboot their lives. They can focus more on small personal enhancements that last even when they are back at home.
Environmental benefits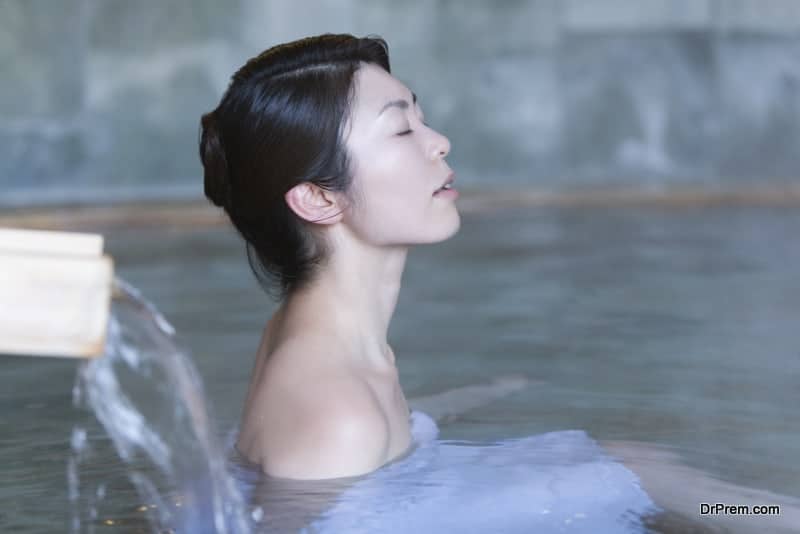 Apart from other advantages, preservation of natural resources, including forests, marine life and natural springs across the world is one of the major benefits that wellness tourism brings with it.Tourists on a wellness trip simply love to visit places with natural surroundings to enjoy the nature while undergoing alternative procedures or treatments. Wellness tourism provides much needed funding to preserve wild life centuries, marine parks and thermal springs, as conserved areas generate huge revenue from foreign as well as local tourists, which is further used to preserve the natural resources of that particular area.
In addition, wellness tourism generates alternative sources of employment for local communities, as it requires proper infrastructure and many other hospitality services. It also creates awareness among local communities regarding natural resources and eco system, and encourages them to preserve the natural wealth of the area.
Moreover, wellness tourism prompts the national as well as regional governments to develop national parks and other natural resources and promote eco-tourism.Tourism departments and private entrepreneurs across the world are investing heavily in eco resorts and organizing various other expeditions based on eco-tourism to preserve and expand the natural wealth of the areas that are rich in traditional or alternative treatment.
Economic benefits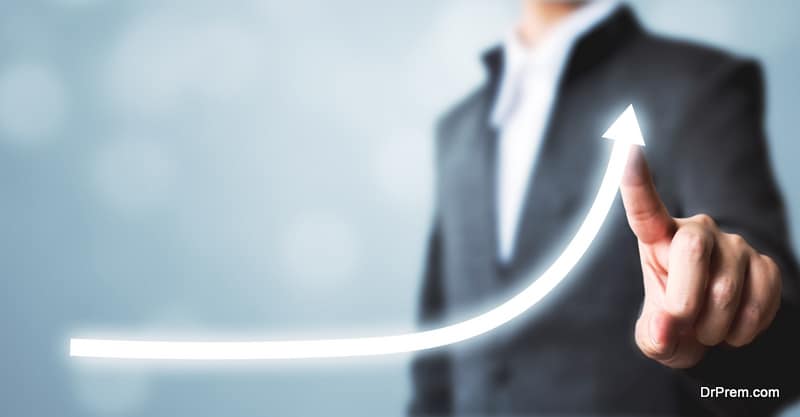 According to a report released at the opening Global Wellness Tourism Congress (GWTC), the wellness tourism industry with annual revenue of $1.3 trillion accounts for 14 percent of total global tourism earnings, which is expected to reach 16 per cent in next five years. Offering direct employment to over 12 million people worldwide, wellness tourism is on its way to become a pervasive industry.
One of the major reasons for the rapid growth of wellness tourism is that wellness travelers generally spend 130 percent more than regular tourist. The quick expansion of wellness tourism is not only luring the private sector but also attracting the attention of government undertaking companies or public sector worldwide.
The major impact of wellness tourism is that it brings direct foreign exchange earnings, and contributes heavily to government revenues and offers employment and business opportunities to the local residents. Wellness tourism is a huge source of foreign exchange for host economies, as overseas wellness tourists bring in foreign currency to pay for goods and services they receive during their stay at a particular destination. The rapid growth of wellness tourism worldwide, other than increasing foreign exchange earnings also helps in generating direct or indirect employment to the locals. While direct employment includes jobs through taxi services, hotels, restaurants and sale of souvenirs, indirect employment comprises the delivery of goods and different other services required by the wellness tourism industry.
Seeing the economic benefits of the wellness tourism, most of the governments across the world are willing to invest in the development of local infrastructure to attract more foreign wellness tourists from developed nation. To accommodate high-end wellness travelers, they need to produce better roads, public transport system, water and sewage systems, etc. Improved infrastructure not only encourages tourism, but also increases the standard of life of the local residents.
Moreover, some wellness tourism destinations make an impact on foreign travelers and force them to visit the place time after time or even encourage them to become permanent residents of that particular destination or country, which eventually increases the demand of the housing and other essential commodities and thus overall development.
Building new facilities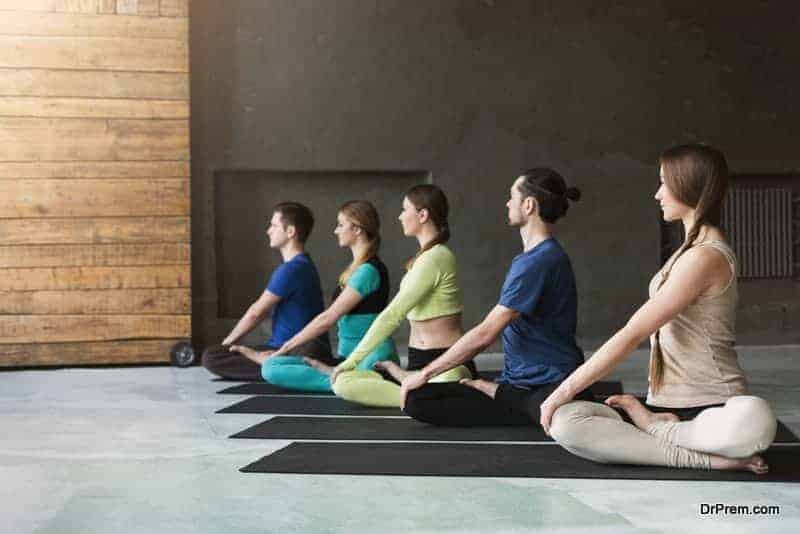 It also helps in developing the public facilities in the society, as tourists not only participate in health activities bur also take part in different sports, educational and cultural activities of the region.
Helps in preserving culture and tradition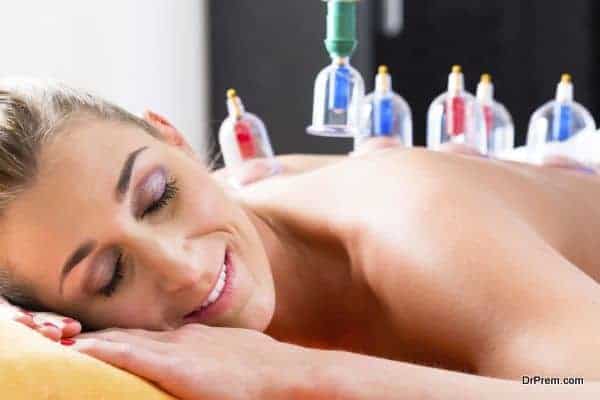 Wellness tourism also helps in preserving the traditional cultures across the world. Wellness tourism gives native people a chance to interact with different cultures and way of life. Old customs not only attract tourists but also increase the awareness and interest of regional people in their traditional values.
Generates employment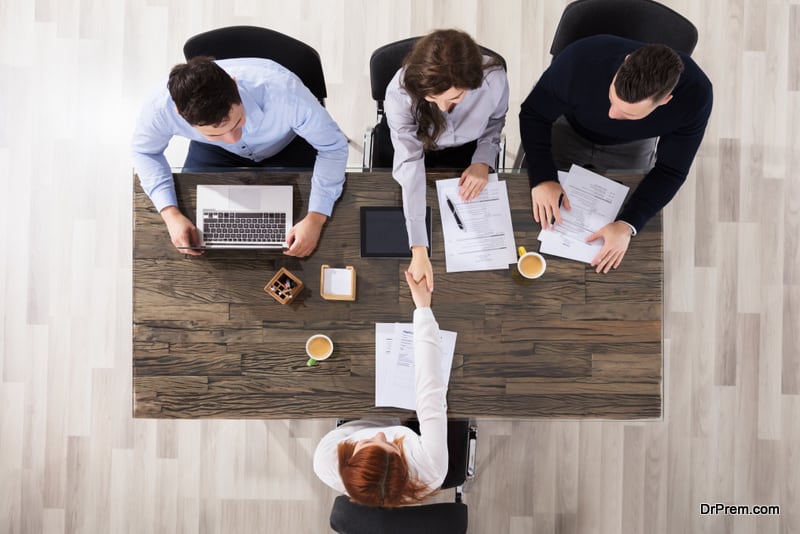 Wellness tourism creates employment opportunities in smaller towns and villages or far off areas, and checks the migration of country population to larger cities or urban areas. It makes small towns more attractive for young people planning to move to industrial areas in search of a job and changes their outlook toward their customs and society.
Wellness travel can do wonders for baby boomers
Wellness travel has become a rage with baby boomers generation, who are increasingly opting for these holidays in order to remain healthy and fit as they age. A wellness vacation is the secret to an active lifestyle for these individuals in their golden years. From holistic cruises and hiking/backpacking trips to visiting weight loss clinics and spiritual retreats, these baby boomers are all set to embrace a higher quality of life.
So if you are a baby boomer and are wondering as how a wellness vacation will help you achieve all this the more, here are the benefits you stand to enjoy if you opt for wellness holiday today.
A great excuse to de-stress and recharge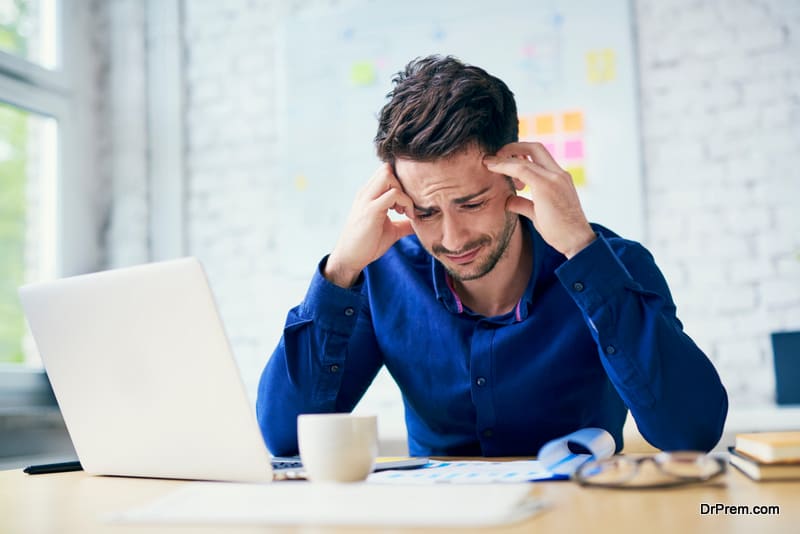 Wellness vacations are all about recharging your body and mind. The constant stress one faces in the technology driven world today can only be reduced by a vacation to a retreat that will treat the body and mind to several rejuvenating treatments and practices.
In a world where every day commitments tend to become obstacles for one to maintain health and fitness, wellness vacations can be considered as the best way to enjoy a vacation and return back home all rejuvenated and charged in the process.
A meaningful trip
Gone are the days when individuals visited places just for the heck of it. A traveler today is more concerned about how meaningful his/her trip and what he/she can bring back from it apart from just memories.
Wellness travel allows individuals to add more meaning to their trips in more ways than one. These can include slow travel and volunteer travel which can help these individuals do more than just visit a location.
A way to meet fitness goals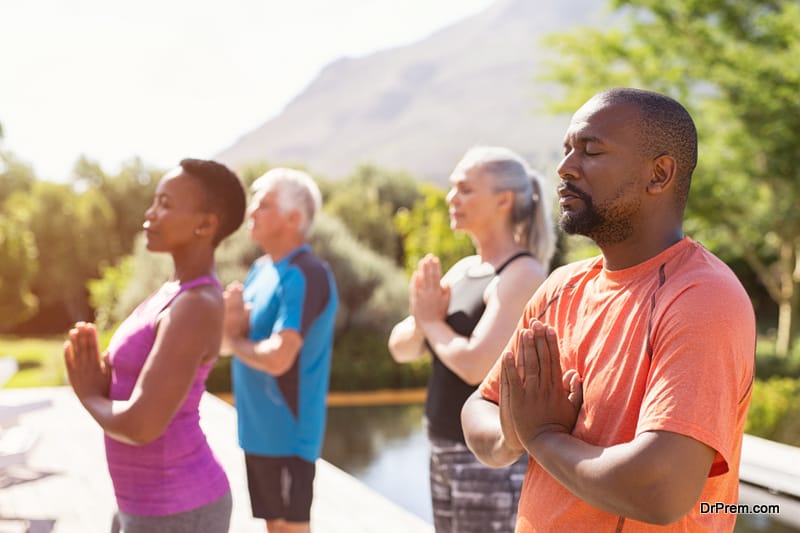 If you have a goal that you have been struggling to meet or kick start off for quite some time now, a wellness vacation is just what you need to achieve it. A lot of wellness retreats offer customized fitness programs that will work in par with your goals in order to help you reach the same in an efficient and hassle free manner. These vacations will give you the perfect excuse to start leading a healthier lifestyle in order to retain your health and fitness for many more years to come.
A chance to try new things
Sometimes all it takes for one to feel younger again is to try something new that would recharge the body and soul. Wellness vacations allow you to do just that. By opting for something that you have never tried before, like for example, wind surfing, rafting, skiing, cycling or even Tai Chi, you can make your body and mind feel alive again.
A chance to travel around the world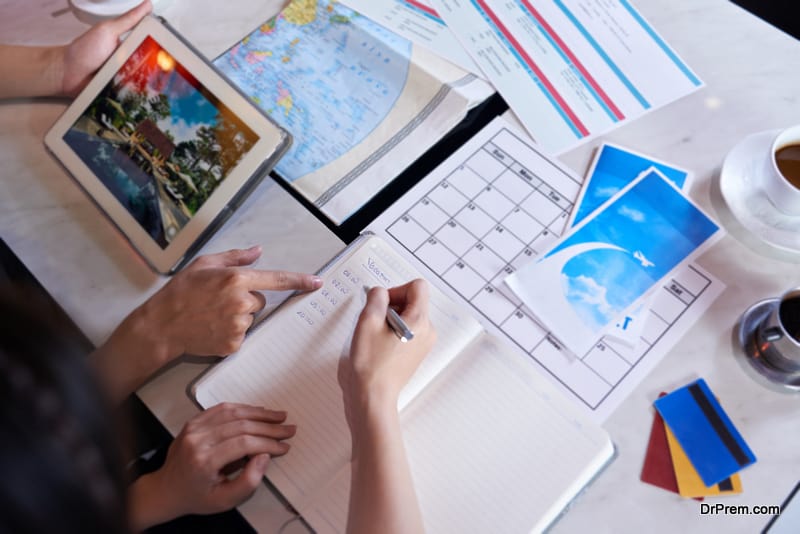 Wellness resorts are popping up in every corner of the world. This gives you the perfect opportunity to travel to destinations you have never visited before, and go back with more than just sweet memories. All it takes is a little bit searching to discover the best resorts, instructors or fitness centers around the world. Once you have narrowed down your search, all you need to do is pack your bags and visit a new destination every time.
Pointers to consider when opting for wellness travel
These are some of the manifold benefits you can enjoy by opting for wellness travel. However, like in other cases, you need to be extremely cautious when booking a wellness vacation. Some of the more important pointers you need to consider beforehand include resort accreditation and reviews if any, quality of accommodation, meals and other amenities, qualifications of the staff and fitness experts, quality of the programs offered in par with your health, activity levels and fitness goals and extra fees if any for additional programs. This would help you plan your wellness vacation better.
The wellness industry is taking the world by storm. It has also struck a chord with baby boomers who are increasingly opting for wellness vacations owing to the benefits offered by the latter.
Wellness-centric travel, the norm of modern age travel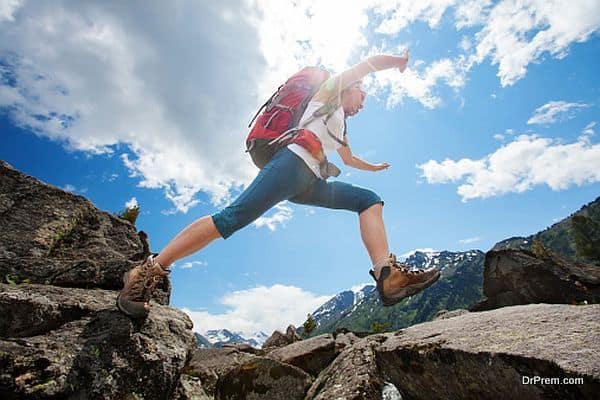 Given the immense benefits, wellness-centric travel is gaining more precedence. Discerning travelers are looking for curated wellness travel programs to meet their specific wellness goals. The latest study by GWI (Global Wellness Institute) reveals wellness tourism market currently valued at $639 billion (2018) will grow by 7.5% and reach $919 billion by 2022. In terms of driving the highest revenue earnings, North America stands as the unbeatable leader ($242 billion annually) while Europe drives the highest number of wellness trips about 292 million.
GWI categorizes wellness travelers as primary and secondary. The primary group's travel is entirely wellness-centric while the secondary wellness traveler indulges in specific wellness related activities amidst business or pleasure travel. Interestingly, it is the secondary wellness travelers that are contributing most to the wellness-centric travel constituting 89% trips and 86% of the expenditure.
Regions showing appreciable growth in wellness-centric travel:
The reason European Union grew in wellness tourism is varied. In Southern Europe, if it is the Mediterranean climate, splendid coastline, world-famous Mediterranean diet and slow-paced lifestyle, in the northern part in Scandinavia, it is outdoor activities that are the main objectives of wellness tourism.
But the rise of Asia-Pacific as the leader in wellness tourism has been amazing, which is primarily driven by China and India. Both the countries added nearly 22 million and 17 million wellness arrivals/trips from 2015-17 with an average growth rate of slightly more than 20%.
Recently, the GWI's Trendium reports wellness-seeking Chinese travelers will reshape and dominate the global tourism making the highest impact in the global wellness industry. Slovakia, Philippines, Chile, Malaysia and Vietnam are ranked among the top 25 growth nations in wellness tourism.
Whatever may be the contributing factors in wellness tourism growth one thing is for sure that they always look for uniqueness in every experience free of stress and trouble.
Low level of relaxation driving travelers to wellness travel:
In a study conducted by a specialized luxury and wealth management firm, it was found despite reporting of high levels of health and happiness merely 66% of the respondents claim to be relaxed.  Work place worries, financial stress and disturbing relationships do not allow a person to enjoy the real taste of relaxation. A large fraction of the affluent class is stressed. Top 5% of the affluent class are not relaxed and suffer from some sort of sleep deprivation.
The importance of mental health is felt more than the physical as is reflected by the rising yoga and meditation retreats in wellness destinations.The influence of partners, friends and family members of high net worth individuals of developed nations is significant while booking wellness holidays.
Higher spending capacity a vital contributor to wellness travel:
It is true that people are looking for wellness-centric experiences during a vacation to beat the stress and rejuvenate the body and souls. Wellness travelers are of the special type more discerning, more cultured and more affluent.
The spending of wellness travelers is the highest. In 2017, they spent $ 1528 per trip on an average 53% more than an average international traveler.  Increase in disposable income is no doubt the biggest driver of all forms of tourism but wellness-centric travel has few finer elements entwined.
Evolving preferences driving wellness-centric travel: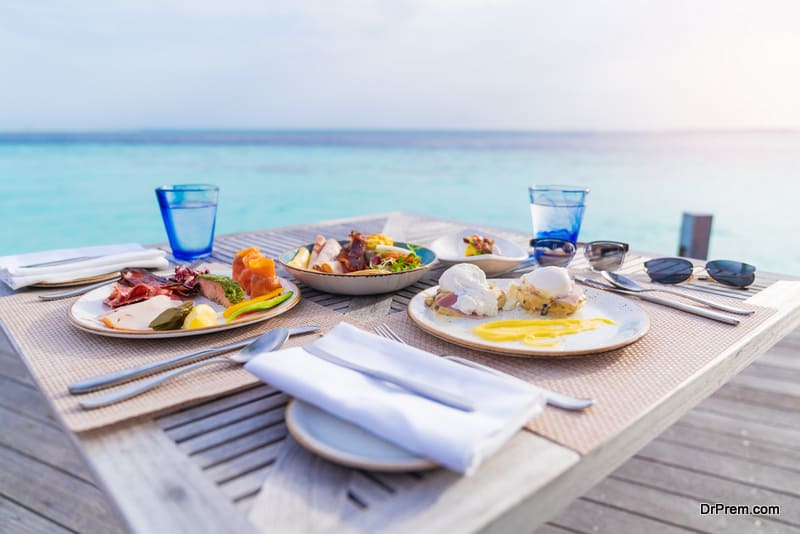 More educated and cultured minds will always look for unique tastes and experiences. These travelers are more aware of the wellness factor. They are clear about their requirements and are prepared to invest to fulfill those. Traveling, to them, means something more than visiting new destinations.
It is also an opportunity to unleash one's wish and desires. Instead of overcrowding known sites, a wellness-centric traveler would like to enjoy an exotic wine tour or just remain immersed in own self at a quaint location totally disconnected from the world.
Globalization and quick information at hand courtesy internet and social media are also shaping their preferences and tastes. Consequently, travel has become more wellness-centric with newer forms and features making it more attractive. Travelers are now making their vacation purposeful in many respects not only for diversion and break from the monotony.
A 2017 survey from Qyer, a leading web-based travel and tourism company finds 70% of Chinese travelers are showing interest in authentic experiences like culinary exploration, nature and ecological tours, interactive experiences, outdoor recreation, exploration of arts and museum, beauty therapies and natural spa treatments in thermal springs.
Destinations with wellness assets are establishing themselves in wellness-centric travel:
Kerala in India, for example, is known as the God's Own Country. It has branded itself as the Land of Ayurveda drawing wellness seeking travelers from different corners of the world. Global travelers are finding more authentic wellness experiences in the traditional treatments and practices that promise a complete mind and body rejuvenation.
Costa Rica's new Wellness Pura Vida campaign has been successful in presenting wellness in the simplest manner. Pura Vida stands for Simple Life or Pure Life which depicts the simple lifestyle of Costa Ricans leading to ultimate happiness.
Needless to mention, Costa Rica has been ranked as one of the happiest countries in the world. This can be attributed to the simple and relaxed lifestyle of Ticos (Costa Ricans) where there is no place for stress and tension.
Tunisia, a small North African country with a wealth of Thermal Springs has been a preferred destination for wellness-centric travel. Travelers enjoy the authentic experience of Carthage's history along with taking relaxing spa breaks in hot springs.  Japan, South Korea, Taiwan, Hainan, Azerbaijan, Thailand and Jordan are just few destinations where wellness-centric travel is gaining predominance for its authentic offerings.
Meeting medical requirements – another aspect of wellness travel: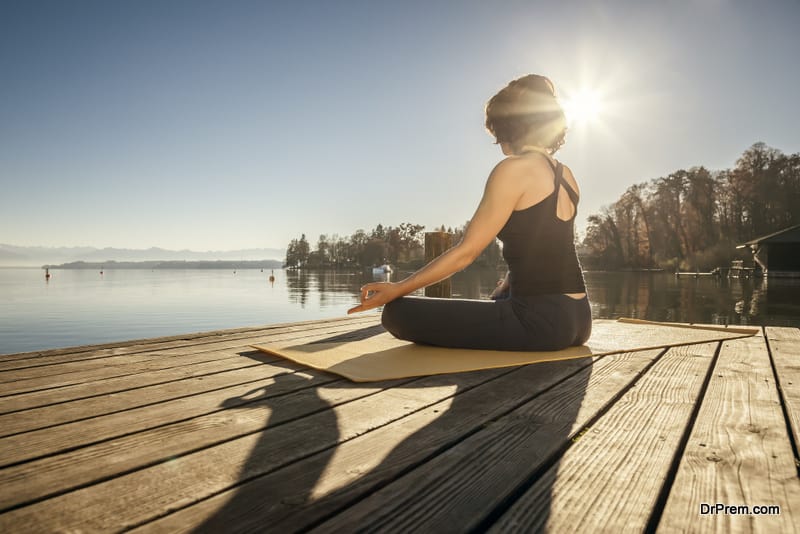 Consider traveling for medical wellness. Patients often need a change of climate to recuperate from a specific ailment or it can be an integral part of the ongoing treatment. Spending few days in a suitable destination for recuperation is an age-old practice very much in vogue even today.
Chest infection patients travelling to bright sunny destinations having a healthy environment has been an age old practice.  Sanatoriums and rehabilitation centers cropping up in many leading tourism destinations are taking care of this aspect. Rehabilitation from substance addiction is considered as a wellness cum medical tourism where the person's entire wellbeing is looked after under special care and attention.
Setting aside the medical part, travelers also prefer sunny destinations to take a break from the depressive winters back home. Certainly, this can be a great boost to wellness. Latin American destinations are more preferred by North Americans travelers who can enjoy the bright sunny weathers in exotic locations and resorts.
Exposure to newer concepts and ideas is changing the taste and preferences of global travelers. With the fast shrinking of geographical boundaries, it is natural for modern travelers opt for wellness-centric trips that will take care of their overall wellbeing instead of only fulfilling the recreational needs.