Wellness tourism, a $639 billion market in 2017 is projected to touch $919 billion by 2022 reports GWI (Global Wellness Institute). Euromonitor data projects the wellness tourism growth more than twice faster than overall tourism. Clubbing relaxation and rejuvenation with vacation gives a heightened experience. The stressed out global population has realized this.
Everybody is looking for the added pleasure of wellness in different corners of the world. Resorts built with the objective of wellness have certain specialties unique of its kind due to its geographical location and natural resources available. Being an avid globe trotter, I am fortunate enough to get the real taste of wellness in some of the spectacular wellness resorts in the world. I couldn't help appreciating the vision of these resorts coming up with unique offerings rewarding the guests with overwhelming wellness experience.
Be it meditation, aroma massage, thrilling activities with full mind body engagement or simply enjoying never-to-end relaxing hours, I would like to list 100 great wellness resorts of the world worth visiting to get a real taste of wellness vacation. Given another opportunity, I would never hesitate to step into any one of these for a blissful wellness experience. 
Top 100 Wellness Resorts in the World
Puri Dajuma, Bali Indonesia: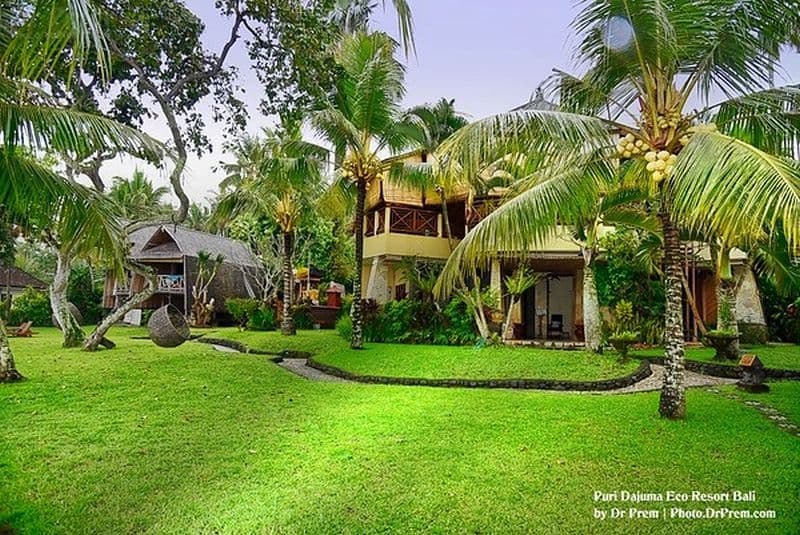 Image Source : photo.drprem.com
The green pearl located amidst the idyllic setting in Bali is a unique beach-front eco resort to rejuvenate worn out souls. A 2 hour journey from the airport, you land up in this resort only to treat your senses with the best of creativity and aesthetics. 33 spectacular villas spread over a vast tropical garden, the graveled pathway amidst a thick greenery of tropical trees and bushes and the gentle breeze blowing in from the bordering shoreline make up a perfect relaxing ambience. You get to indulge in a vast range of wellness treatments in the open nature facing the ocean. A great example of luxury embedded in nature without tampering the eco-system.
Kurumba Resort, Maldives: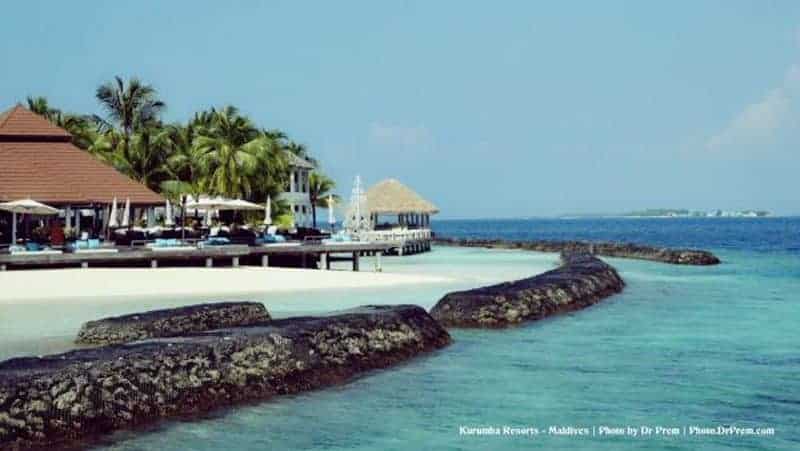 Image Source : photo.drprem.com
Kurumba, the beach front resort in Maldives can surpass the expectations of every wellness traveler. Keep afloat in the mesmerizing blue lagoon and feel the unending tranquility. Get revitalized in the luxury Veli Spa and satiate yourself with exquisite cuisines in the signature restaurants. Opportunities of scuba diving and other fun-filled activities meant for kids and families are available too.  Full-fledged personalized care and hospitality further adds to a great wellness experience.
Asclepios Wellness and Healing retreat, Costa Rica: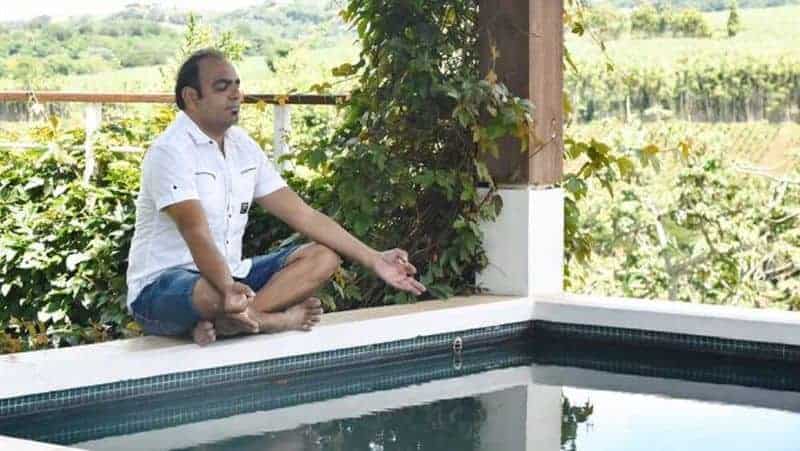 Named after the ancient Greek God of healing, this wellness retreat is situated in the Central Valley town of Alajuela, close to the airport but secluded from the bustling San José. It features a full Spa, fitness centre, outdoor pools and organic restaurants all set in a vast expanse of green landscape. Yoga, meditation classes and healthy food are key features.
Dharana Wellness at Shillim, Maharashtra, India

Image Source : dharanaretreat.com
Nestled in the quaint Western Ghats, the UNESCO recognized World Heritage Site, Dharana Wellness Shillim is one of the magical wellness destinations that one could ever wish for a visit. Just a three and half hour drive from the hustle and bustle of Mumbai, you enter a majestic paradise wrapped with natural bounties.
A personalized wellness escape in true sense, Dharana Wellness Retreat and Spa takes the holistic path of wellness mixing traditional therapies and cutting-edge diagnostics that help to prevent, heal and transform. Dharana's programs rest on five main pillars of wellness – preventive medicine, physical exercises, nutrition and dietetics, conflict resolution and spiritual wellbeing.  Innovations rule the immersive experiences of this retreat are ensuring transformational wellness where you discover a better version of yourself. Guests are asked to opt for a 5-day stay or 14-21 day immersive programs to extract maximum wellness benefits.
Mukul beach, Golf- Spa, Nicaragua: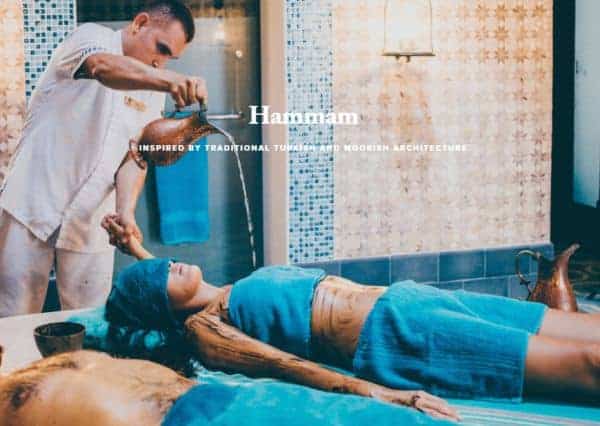 Image Source : Mukulresort.Com
This Nicaraguan wellness resort is located on the Emerald coast. Guests are introduced to an Ayurvedic healer who delivers productive lessons ranging from dietary suggestions to massages. Six day yoga retreats along with beach massages and surf tutorials will leave you rejuvenated. An ' aura architect ' creates a tranquil ambiance for guests with aromatherapy and mind healing musical experiences.
Dolder Grand, Zürich, Switzerland: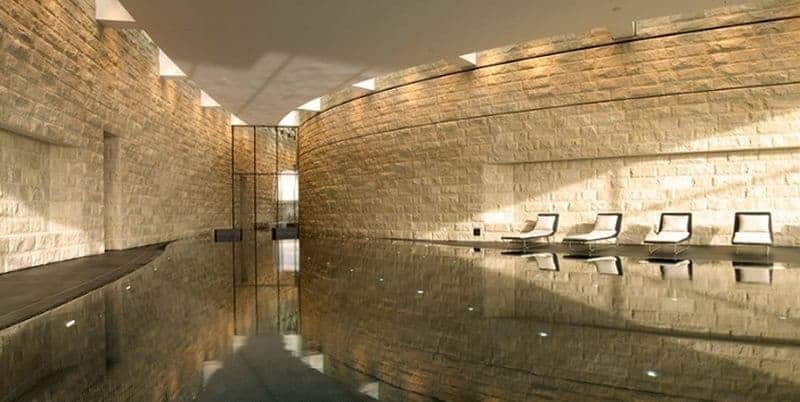 Image Source : TheDolderGrand.Com
This is an awesome 43000 square foot expansive spa located between Zurich and the serene Swiss countryside. Indoor and outdoor whirlpools and 18 treatment rooms are conceived to set the guests' inner self in harmony and perfect equilibrium. Shiatsu, facials, meditation walks and detoxification are added features.
Tabacon Grand Spa thermal resort, Costa Rica: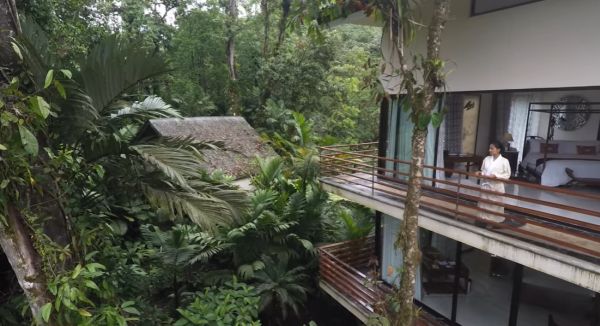 Image Source : Tabacon.Com
This splendid resort is located in Costa Rica right at the foothills off the towering Arenal volcano, which looms in the background. It spreads across 900 acres of pristine rainforest. Guests can spoil themselves with a treat to amazing spa baths in open bungalows with lush woods all around. There are waterfalls heated naturally by the molten magma spewed by Arenal.
Banyan tree, Mayakoba, Mexico: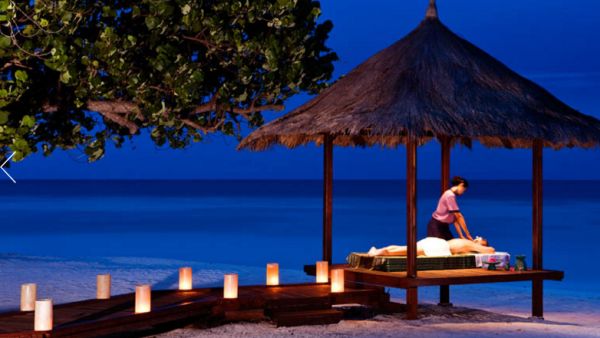 Image Source : BanyanTree.Com
Located in Mexico's beach location open to Caribbean Sea, it is a luxurious and yet serene resort by the Riviera Maya. A range of treatments like foot bath, massages, sports therapy and hydro treatments keep the guest replenished with energy. There are private swimming pools and an assortment of nutritious menu on table.
Omni La Costa Resort and Spa, Carlsbad, California: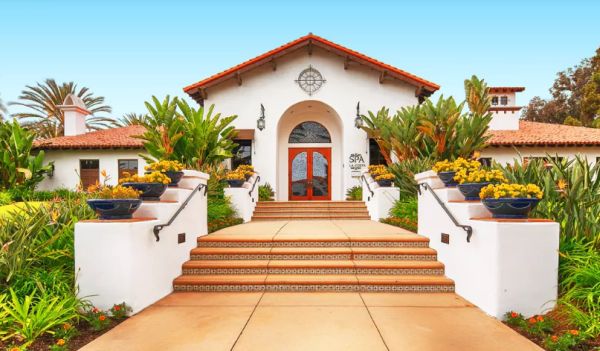 Image Source : OmniHotels.Com
This amazing resort is the brainchild of the world famous holistic physician Dr Deepak Chopra and Dr David Simon. It is a peaceful retreat where the guests for the past 20 years have had the unique experience of spiritual awakening. It exposes the guests to a wonderful healing therapy, a fusion of eastern and modern western medicines. The resort features eight swimming pools and lush gardens. A range of therapies like yoga, meditation and revitalizing spa experience keep the guests high and happy.
J W Marriott Venice Resort and Spa, Venice, Italy:

Image Source : Marriott.Com
This is a sprawling 40 acres of tranquil spa located on a private island at the centre of the Venetian lagoon. The Resort's plush gardens feature olive groves, palm trees, magnolias and a spread of pristine greenery. There are so many therapeutic experiences available ranging from yoga and meditation to rowing in the legendary Venetian canals.
Vedanta Nuevo Vallarta, Mexico: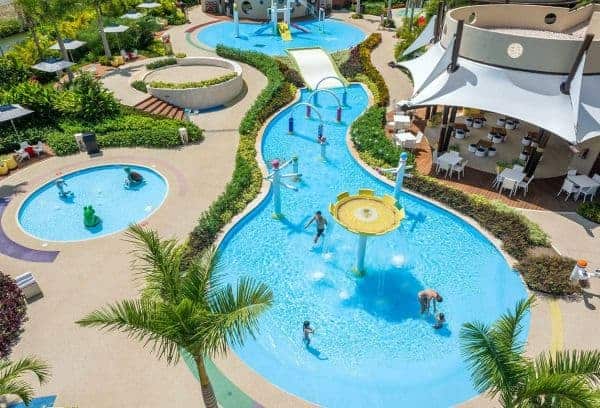 Image Source : Vidanta.Com
This sumptuous spa located in between the Pacific Ocean and Sierra Madre mountain range is an example of soulfulness. The spa is well known for special therapeutic treatments that include cocoa body wrap, Tequila relief massage, avocado facial masks and authentic Temazcal ritual. Opportunities for culinary tutorials and on-the-beach energy lessons are available.
Sunrise Spring Resort, Santa Fe, New Mexico: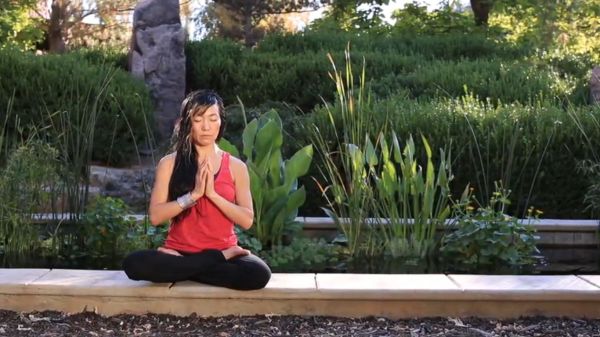 Image Source : Sunrisesprings.Com
This is a splashy 70 acre resort famous for unique massaging. The massage ingredients include blue corns to prickly pears which a traditional American technique popular among native folks. A doctor guides you to a wellness-enhancing lifestyle and a professional counselor evaluates your health aspects.
Solage Calistoga, California: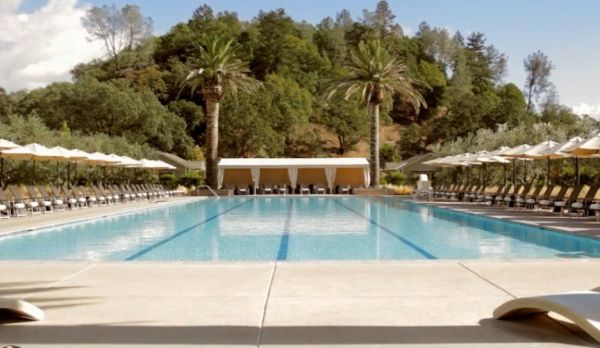 Image Source : Solage.Aubergeresorts.Com
This is located in California's wine country with surrounding famous Napa Valley vineyards. There are hot springs and the guests have a unique opportunity for sampling some of the best wines ever. Geothermal soaking pools, gyms, yoga centers and treatment rooms are some of the unique features.
Sivananda Ashram Yoga Retreat, Bahamas: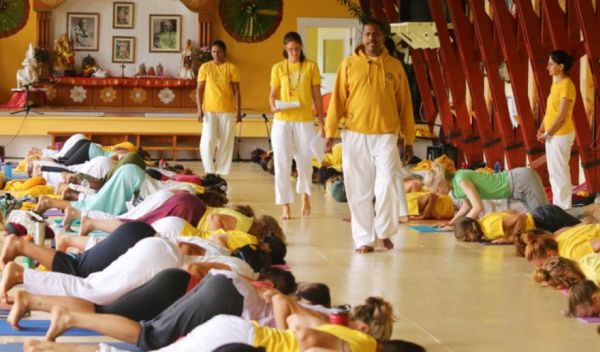 Image Source : Sivananda.Org
This exquisite retreat located in the Paradise Island offers unique wellness therapies. Guests are summoned by a 5.30 am wake up bell and are inspired to concentrate on breathing, positive thoughts, and meditation. This is a five and half an acre sanctum where guests stay in tents and in beach-facing suites as well. They are treated with vegetarian meals 2 hours after yoga classes. A serene mix of meditation, chanting, lectures, song and dances known as Satsang conjure up a discernment of community.
Aqua Wellness Resort, Nicaragua: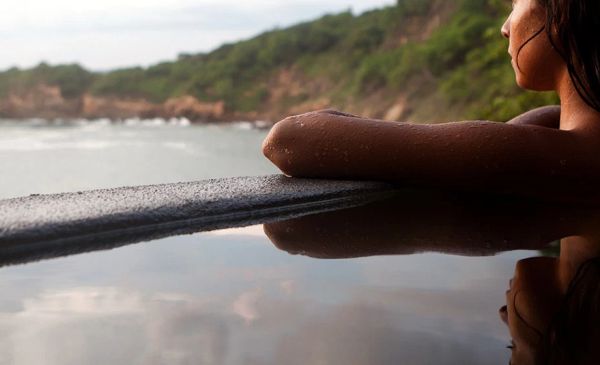 Image Source : Aquanicaragua.Com
This retreat with a rural charm is built into a hillside with a picturesque frontage of Redondo Bay on Pacific coast. The Spa is surrounded by lush vegetation with local fauna adding more appeal. The spa uses indigenous minerals and treatments. The cuisine is nutritious and vegetable based.
Post Ranch Inn, Big Sur, California: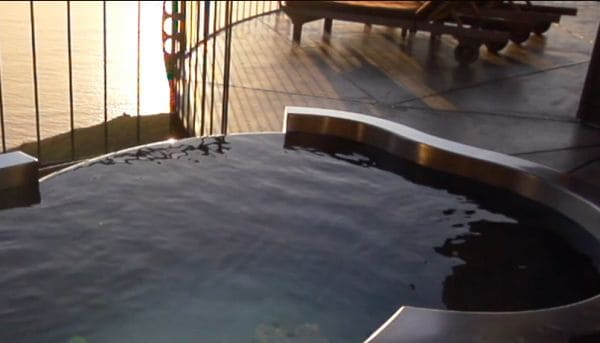 Image Source : PostRanchinn.Com
The organic architectural setting of this resort is overwhelming. The surrounding redwoods offer a tranquil ambiance. The rooms are eco- sensitive presenting a spectacular mountain and ocean view. Wood-fuelled fire places and private decks add to the coziness of rooms. The sessions include Yoga, star gazing, soul retrieval, fire and drum rituals.
Haramara Retreat, Sayulita, Mexico: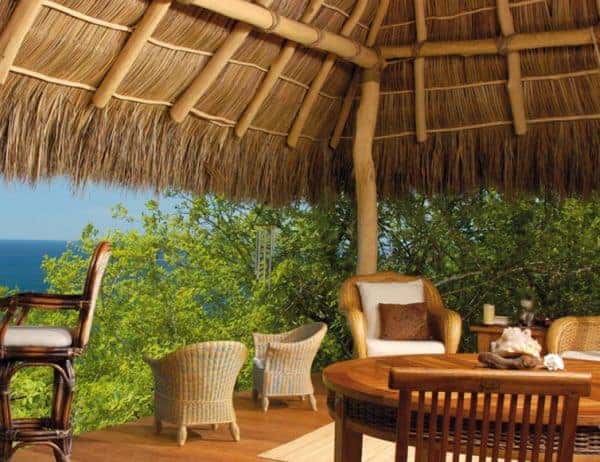 Image Source : Haramararetreat.Com
This is an opulent Yoga retreat situated on a 12 acre of seaside estate covered by lush woods just outside Sayulita. The construction embraces traditional and environment-friendly design technique. The main features are Yoga and meditation tutorials, open air Spa, vegetarian and seafood luncheonettes and unpaved walking trails. No mobile phones to disrupt the environmental peace.
Canyon Ranch Tucson: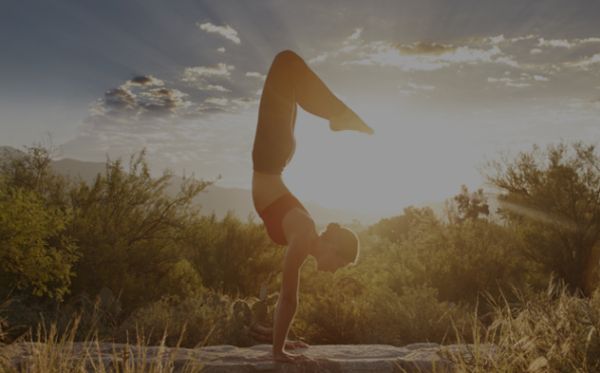 Image Source : Canyonranch.Com
This is an all-inclusive resort featuring fabulous health spa. Located in North Tucson close to the majestic Santa Catalina Mountains, the retreat conjures up a picture of perfect bliss. Guests are tuned into wellness, nutrition and fitness programs. The environment is spotlessly clean with peaceful grounds. Unique Spa therapies amid a relaxed atmosphere are the highlights.
Parrot Cay & COMO Shambhala Retreat, Turks and Caicos: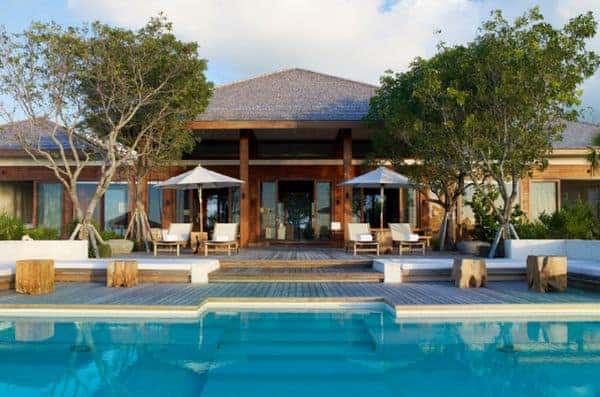 Image Source : Comohotels.Com
A half an hour boat ride from Providenciales takes you to the 1000-acre all inclusive resort set amid serenity. Amazing Spas, Waterfront Balinese style villas and tranquil stretch of sea beaches extending up to 3 miles offer stunningly pleasant surprises. There is a ' be active' choice for guests including daily Yoga classes, wellness consultation and private Kayaking trips.
The Sanctuary on Camelback Mountain, Scottsdale: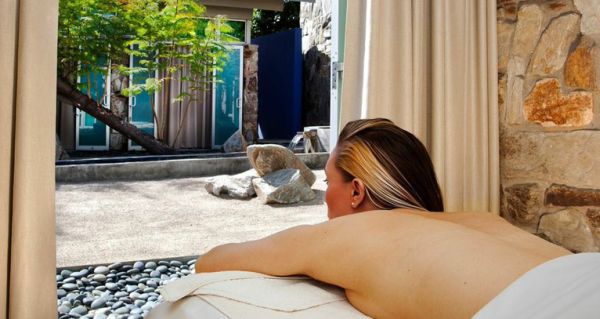 Image Source : Sanctuaryoncamelback.Com
This is unarguably one of the best quality resorts in the Southwest. The pristine sanctuary has amazed a number of distinguished guests with its excellent cuisine, spa and exclusive suits. Spa and fitness services deliver 5 state-of-the-art tennis courts, a movement studio, exclusive spa therapies, hiking and biking trips.
Hidden Pond, Maine, US: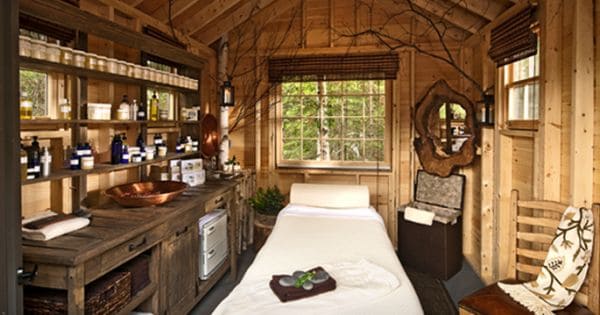 Image Source : Hiddenpondmaine
Sprawling over 60 acres, Hidden Pond Resort features suite like bungalows and two bedroom cottages. The Spa looks like a treetop house. The guests have an access to flower and vegetable plucking from its beautiful garden. Nature walks, Yoga classes and kayak tours are on offer. There is a unique outdoor bar and a grill that is organized around a fire pit dug into sand with chairs circled around it.
Nature Cabana Boutique hotel and Spa, Dominican Republic: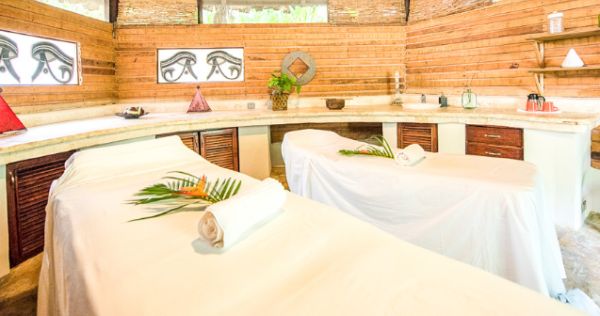 Image Source : Naturacabana.Com
This eco-friendly retreat features plush bungalows in a serene backdrop. The ambiance is green with an essence of tranquility.  The resort organizes Yoga classes, fresh food and great Spas. There is a private beach on which you can have relaxing hours. The stone-walled thatched bungalows have a rustic flavor.
Ventana Inn and Spa, Big Sur: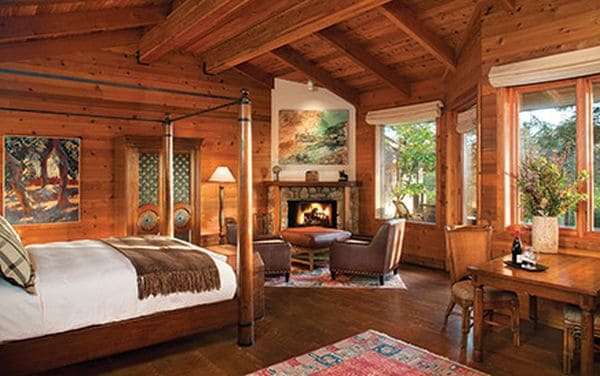 Image Source : Ventanainn.Com
This is a rustic themed resort covering more than 200 acres of picturesque ocean facing holistic retreat. Sixty-two luxurious streamlined rooms, Japanese baths, Yoga tutorials and discovery walks highlight the unique features of this pristine retreat. Rooms are cozy having a wooden accent. Some have fireplaces installed. Large windows allow the fresh breeze in. Wine and cheese breaks invoke a great experience.
Anse Chastanet , St Lucia: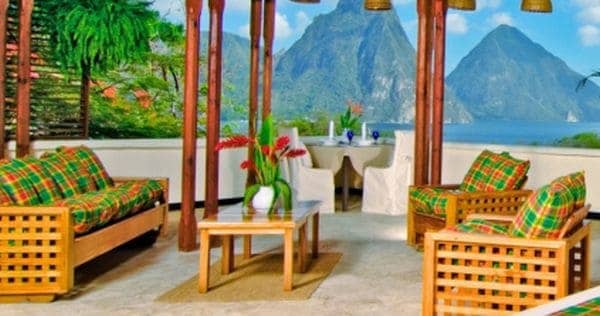 Image Source :  Ansechastanet.Com
This resort inaugurated back in 2000 is the first retreat of its kind with 49 rooms to emphasize on the theme of eco-luxury design concept. Luxury gadgets like television, telephone and air-conditioning devices were dispensed with. The outstanding features are 5 dining choices, 2 beaches, thrilling water sport, beach facing spa and an access to resort's organic farms.
Niraamaya Wellness Retreat, Kumarakom
Image Source : niraamaya.comniraamaya.com
Warm hospitality, time-tested Ayurvedic treatments, cozy accommodation, and delicious wellness cuisine sums up a blissful wellness journey in Niraamaya Wellness Retreat, Kumarakom. Located on the banks of the beautiful lake Vembanad, this 8-acre property can easily find a place among the top wellness resorts in the world.  27 luxurious villas with gorgeous natural views, a vast tropical garden, and calming water bodies conjure up a great well-being ambience.The tranquility of the yoga and meditation center calms your mind fast. The resort's NABH-certified Ayurveda center has 10 dedicated treatment rooms offering a wide range of Ayurvedic treatments. A large outdoor swimming pool, a world-class spa offering authentic wellness practices of Kerala, two restaurants offering regional and international cuisine, a performance deck, a fitness center, and spacious meeting spaces are other attractive features of this wellness resort in India.
Coconut Lagoon, Vembanad Lake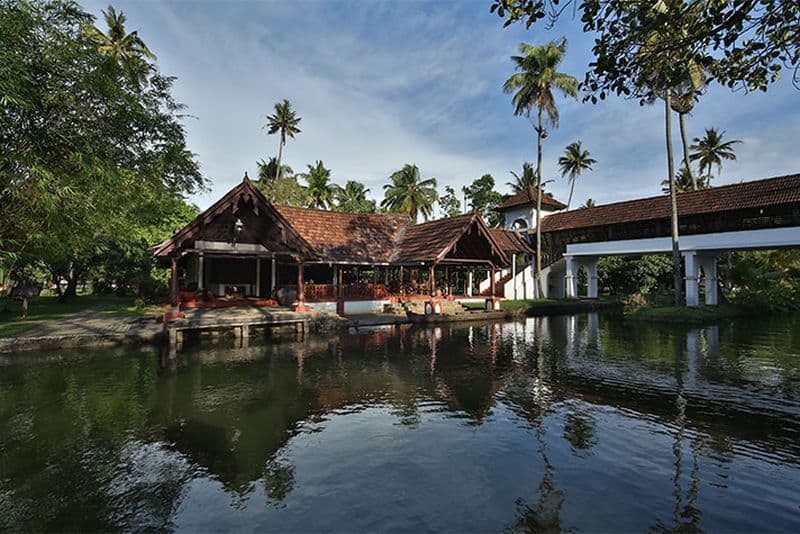 Image Source : cghearth.com
The Coconut Lagoon, one of the priceless assets of CGH Earth portfolio, has some awesome wellness experiences for you. The majestic backdrop of the Vembanad Lake, the surrounding lush greenery, and attractive water bodies within the premises is a real treat to your senses. Ferrying to Coconut Lagoon from a private jetty is an experience by itself.Lake Front Private Pool Villas, Heritage Mansions, and Heritage Bungalows are amazing but even more amazing is their architectural design based on traditional Kerala architecture Thachu Shastra. Healing in nature is best felt in Coconut Lagoon. If you need more, head towards the Ayurveda Spa for authentic Ayurvedic treatments tailormade to your needs. Other immersive wellness experiences include sunset cruise, canoe ride, butterfly garden, kayaking, and the floating tea shop.Catch up some unforgettable gastronomic wellness with rustic dining among paddy fields, Aymanam restaurant, and the Vembanad grill.
Vishram Village, Varkala, Kerala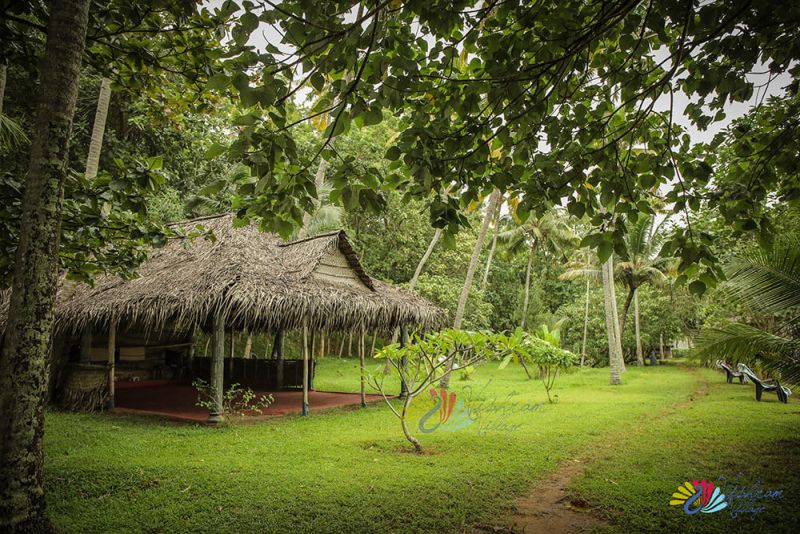 Image Source : vishramvillage.com
A quaint wellness destination by Lake Varkala in God's own Country Vishram Village is truly the much-desired 'Resting Space' for tired and worn-out individuals. The grand panorama of Lake Varkala and the Kapil Beach surrounding Vishram Village cannot be found elsewhere. This popular wellness resort in India offers exceptional accommodations and a specially designed wellness space for various mind-body programs to reduce stress and tension.Enjoy the luxurious comfort in 1 or 2 BHK cottages and reclaim your well-beingwithvarieties of mind-blowing immersive experiences in Ayurvedic packages, Yoga therapy, delicious local cuisine, and other site-seeing excursions. A few days stay in Vishram Village wellness resort means you take the full-fledged approach to holistic wellness.
El Conquistador Resort, A Waldorf Astoria resort: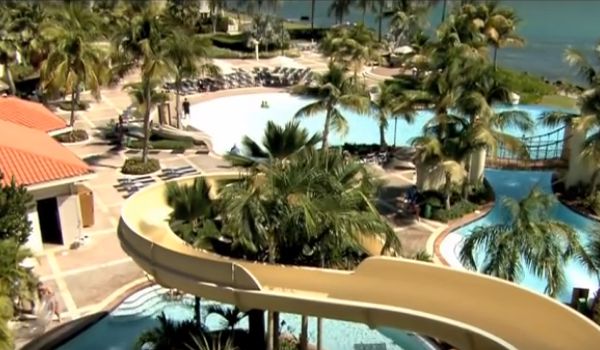 Image Source : Elconresort.Com
This is an amazing wellness resort located in Puerto Rico. The visitors are inspired by the 4 elements of nature like fire, air, earth and water. They have an access to a range of wellness activities for 4 days and 3 nights. Yoga and meditation in the onsite labyrinth are the key features.
Ananda in the Himalayas, Garhwal India: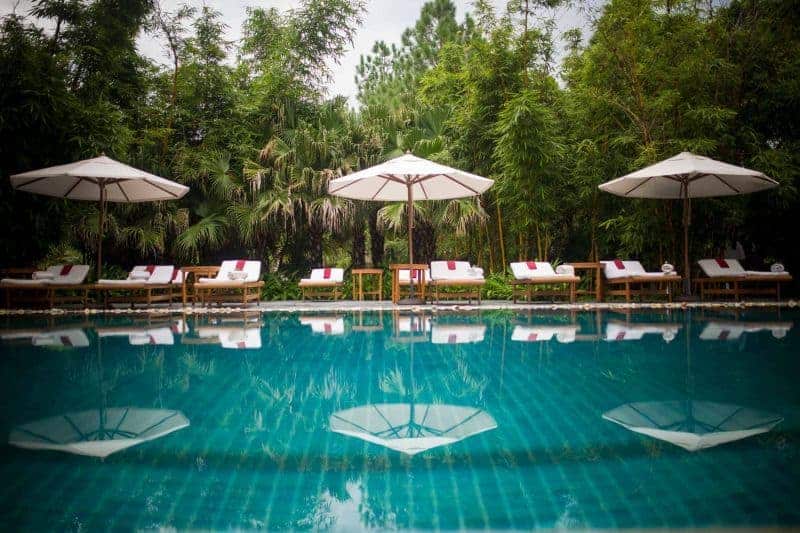 Image Source : anandaspa.com
At the foothills of the mighty Himalayan Range stands the Ananda in the Himalayas resort where Eastern and Western healing techniques of Ayurveda and Aromatherapy are blended uniquely.
The 24,000 square foot area housing 24-spa rooms surrounded by 100 acres of forest assures you the best rejuvenating experience. A yoga session in the garden overlooking the forest followed by a whole body purifying therapy or steam room treatment or dipping into the temperature-controlled outdoor pool fills you with new life energy.
Le Blanc Spa Resort, Cancun, Mexico:

Image Source : leblancsparesorts.com
This adult-only and all-inclusive resort is created for discerning travelers to enhance their vacationing experience with beyond-the-expectation offerings. Stress melts away as you enter the resort as the whiff of aromatherapy hangs in the air.
Enjoy the full taste of relaxation with your personalized butler who takes care of all your needs starting from arranging the aromatherapy Jacuzzi to scheduling your activities. Get into the Jack Nicklaus Signature Golf Course. The AAA Five Star Diamond Spa and hydrotherapy are never to be missed.
The American Club, Kohler, Wisconsin: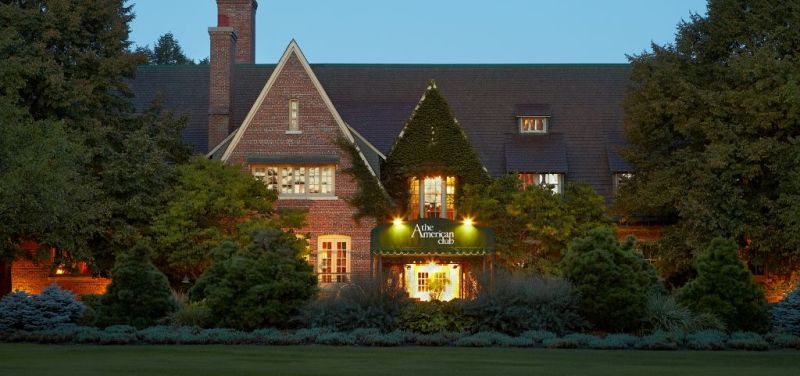 Image Source : americanclubresort.com
The only AAA Five Diamond Resort hotel in the Midwest with a 5-star rating by Forbes Resort Hotel offers a unique luxurious décor considering all wellness aspects. Uniqueness is in every room. The out-of-the-world dining experience offered by 3 in-house restaurants, the fantastic "rain bath", spas and steam baths literally invigorates your stressed out body and soul.
Six Senses Douro Valley, Portugal: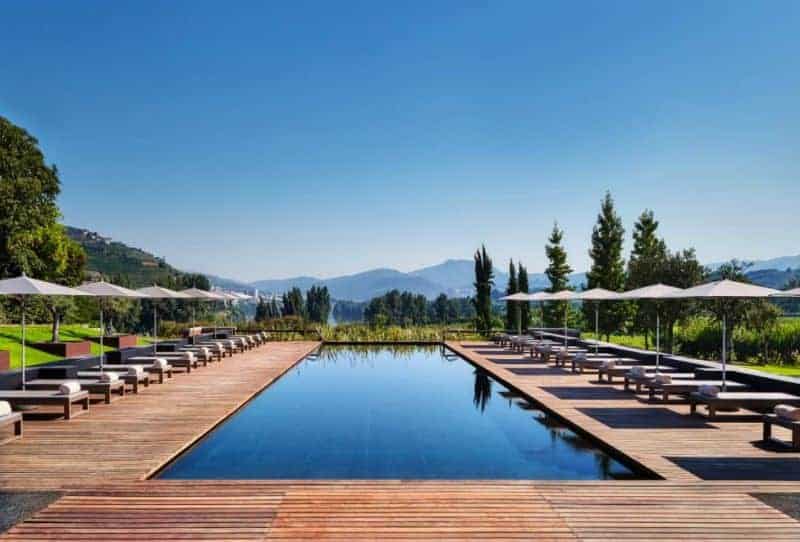 Image Source :  sixsenses.com
The Six Senses Douro Valley cozily nestled within the UNESCO listed world heritage Douro Valley allows you to seek wellness in your own way. How about climbing a tree or going out for a run with the general manager of the resort?
The modern and colorful styling of the renovated 19th-century old manor house is a surprise by itself. Next is the resort's comprehensive wine cellar where you may get loose on vinho. The resort complex has everything from acupuncturists and aerial yoga programs. Professionals will also help in fixing customized wellness programs that would enable you to slip to your normal nine-to-five routine easily.
Mii Amo Sedona, Arizona: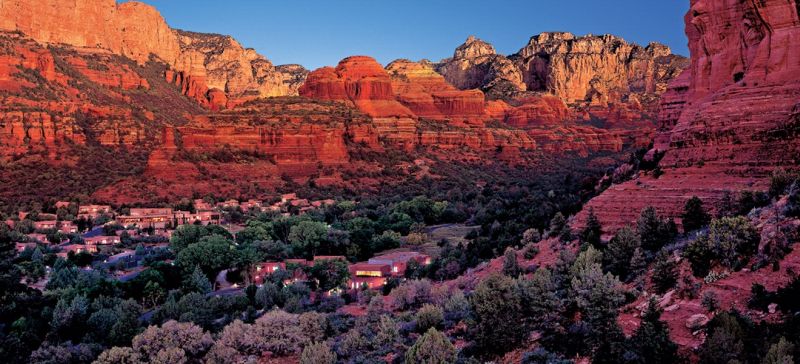 Image Source :   miiamo.com
Which is more wellness-infusing – the mesmerizing vibrant-colored Grand Canyon or the resort's quality wellness offerings? Each guest is under a professional therapist to guide through the wellness sojourn of rediscovery and rejuvenation.
16 guest rooms facilitate wellness transformation of your mind and body through natural and spiritual therapies. Visitors join 3, 4 or 7-night all-inclusive wellness transformative journeys comprising of more than 100 activities like yoga, stargazing classes, chanting lessons, Juicing 101, tennis, barre and many more. The 80-seat café and juice bar churns healthy dishes and drinks made from farm-fresh produce.
Bio-Hotel Stanglwirt, Austria: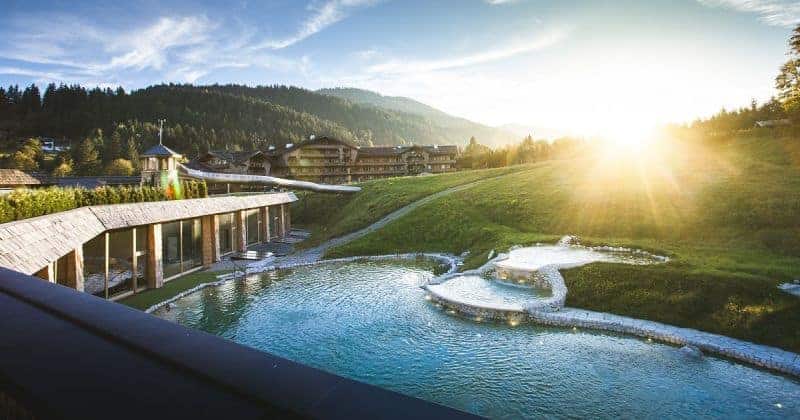 Image Source : stanglwirt.com
The picturesque splendor taking you back to the Sound Of Music days will make you feel healthy away from the daily grind. Based on organic philosophy, you can take refuge in cozy rooms or suites and enjoy traditional snugs.
Rooms are made of natural wood. Carpets are of pure wool and bed linen is 100% cotton. You get high-quality food with farm-cultivated meat and cheese and drinking water is sourced from the resort's spring.
Akumal Bay Beach & Wellness Resort, Cancun, Mexico:

Image Source :  akumalbayresort.com
Lying between Playa del Carmen and Tulum with 1 mile stretch of white powdery sandy beach, this is one of the best beach resorts in Mexico offering everything for vacation, relaxation and wellness.
Guests are well accommodated in 4 buildings near the ocean offering breathtaking views. Join the meditation and yoga classes and enjoy snorkeling with sea turtles, surfing coral reefs and top diving. Minimalistic rooms, great food and out-of-the-way customer service deserve special mention.
Navutu Dreams Resort and Wellness Retreat, Siem Reap, Cambodia: 
Image Source :  i1.wp.com/navutudreams.com
Tucked away from the crowded touristy zone of Siem Reap and within a few minutes drive from Angkor Archeological Park stands this stunningly beautiful wellness retreat. Well-manicured gardens, eco-friendly low-roofed chalets and three swimming pools make up a perfect ambience for wellness and rejuvenation.
The resort features acupuncture and other oriental healing practices, yoga sessions, signature spas, scrubs, facials and therapies and detox and de-stressing programs. Cambodian cuisine and selected continental dishes match the wellness objectives.
Atmantan Wellness Resort, Pune, India: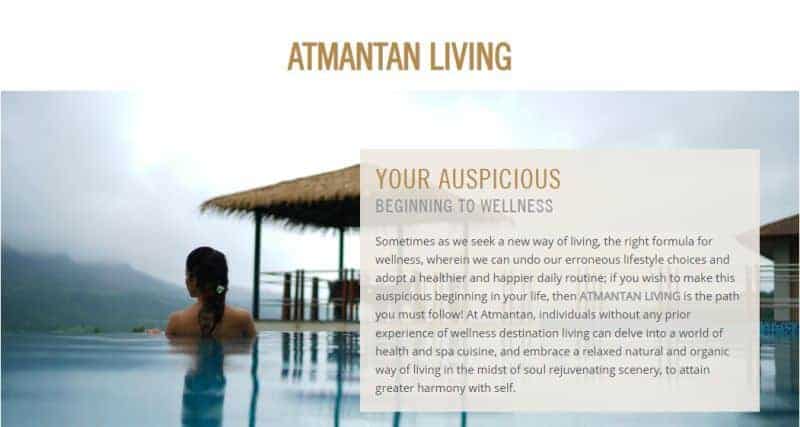 Image Source : atmantan.com
Perched on a crystal hill amidst the gorgeous valleys of Sahyadri, Atmantan is the ultimate resort to restore the harmony of mind and body through unique transformative wellness experiences.
Spread over a sprawling 42 acres of plush valley beside the beautiful Mulshi Lake, the resort houses a state of the art 60,000 sq feet wellness facility offering result-oriented programs following a multidimensional approach. 106 vibrant rooms and villas and 3 food and beverage venues offer a satisfying wellness experience.
The Banjaran Hot Springs Retreat, Ipoh, Malaysia: 
Image Source :  thebanjaran.com
This 5-star wellness retreat and spa located on the 22.7-acre valley presents an amazing refreshing ambience being surrounded by towering limestone hills, pristine jungle, waterfalls, natural caves and geothermal springs.
The self-sufficient retreat housing 45 luxury villas offers a range of holistic wellness experiences conceptualized on Malaysian traditional practices. Free Tai Chi and Yoga sessions are available. Guests enjoy the long jungle trail leading to Sunway Lost World of Tambun. Three in-house restaurants provide great food especially those opting for vegan menu.
Kamalaya Koh Samui, Thailand: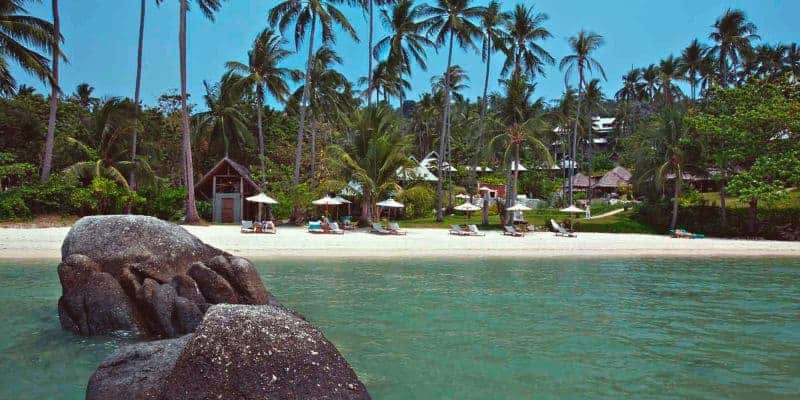 Image Source : kamalaya.com
The multi-award winner Wellness Retreat and Holistic Spa located in the tropical coastline of Koh Samui island of Thailand integrates eastern and western healing therapies in its holistic wellness experiences.
Kamalaya is popular for medically-based detox programs, sleep retreat and others related to stress, burnouts, weight management and emotional imbalance. Food is awesome with sumptuous offerings even if you are on the detox program. Community breakfast and dinner and extensive spa treatments make this resort stand out in the crowd
Miraval Arizona Resort and Spa: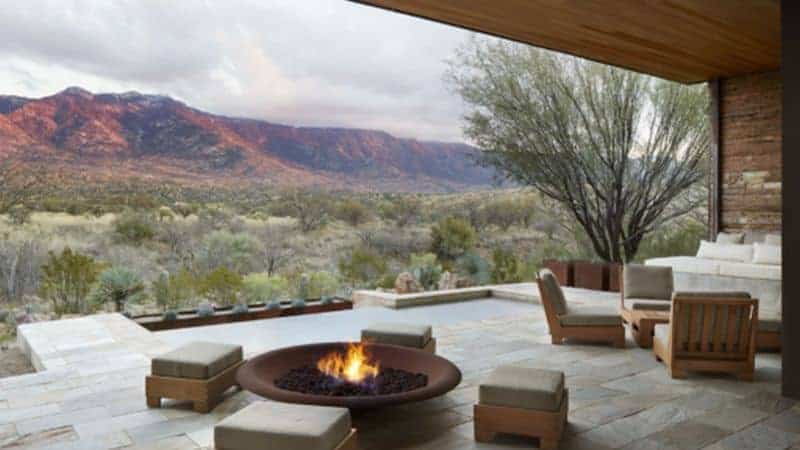 Image Source : miravalarizona.com
The global leader in wellness resorts and spa, Miraval's objective is mindfulness. It believes in maintaining a perfect balance for a better life. Its comprehensive wellness programs include personalized fitness activities, spas, meditation, yoga, equine, biking, hiking and metaphysical exploration.
Food is wonderful and so are the classes of which "drumming" needs a special mention. Cardio fusion class with drumsticks and Brazilian music teach new rhythms to restore harmony.
Bucuti & Tara Beach Resort, Aruba: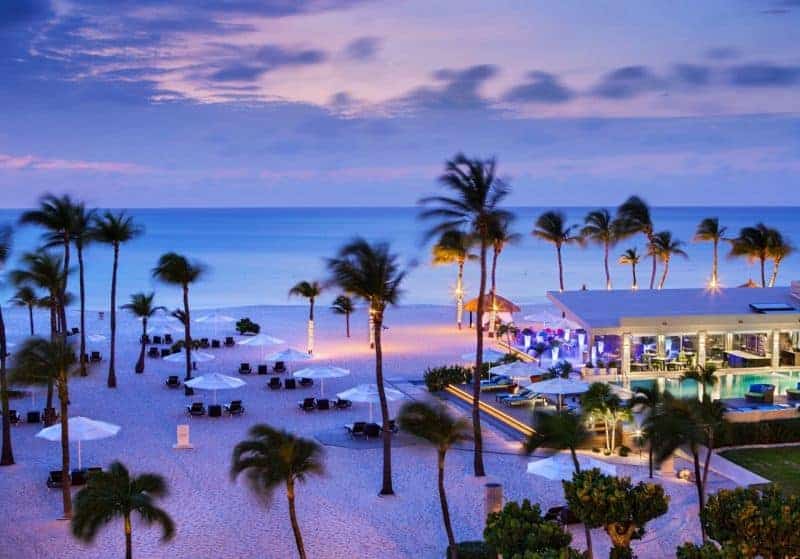 Image Source : bucuti.com
The award-winning adult-only romance and wellness resort located on the beautiful Eagle beach always receives high satisfaction rankings and recognition. This 4-star and 4-diamond resort (also the winner of Green Globe High Achievement Award) is counted among top 3 beach destinations in the world.
It is well known for services that foster intimate moments to be cherished forever; a home away from home for couples looking for priceless intimate moments amidst tranquility. The lovely beach, tasty food, awesome pina colada and outstanding service will always push you for a repeat visit. 
Hilton Shillim Estate Retreat & Spa, Pune, India: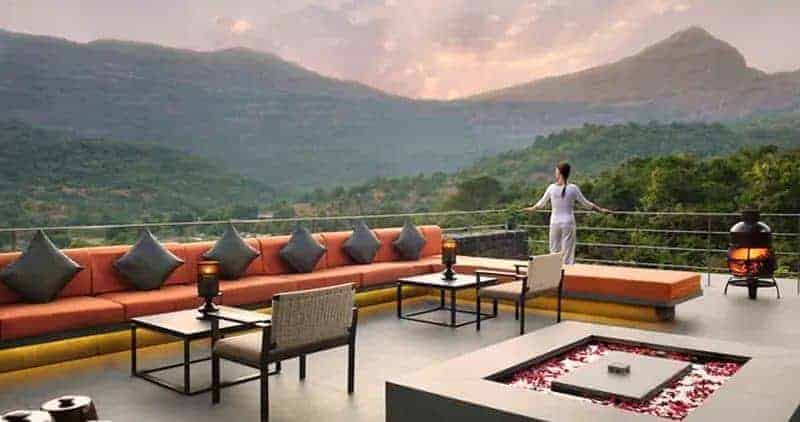 Image Source : hilton.com
Hilton Shillim Retreat and Spa follows the motto to conserve, sustain and heal. The 320-acre wellness retreat nestled amidst the unspoiled and breathtaking panorama of Sahyadri range offers the best opportunities to rediscover the mind and body connection.
Over 80 treatments are available here integrating traditional South Asian philosophy, spirituality and wisdom with modern beliefs and philosophy. The unique Meditation Cave, Relaxation Terraces, extensive range of Spa treatments, guided meditation, sunset yoga and extraordinary gourmet delights are top features.
Almanity Hoi An Wellness Resort, Vietnam:

Image Source : hoiannow.com
Discover yourself through a fascinating wellness sojourn immersed in cultural hues of the ancient town of Hoi An. The cultural heritage enwrapped with decent modernization does not make you feel out of the place.
The stunning terraced swimming pool, lush green tropical garden, heavenly massages and therapies in the spa and wellness center and exotic gourmet delights followed by a long walk in the ancient town contribute to elevating your wellness. The innovative Detox program, early morning yoga and tai chi in the afternoon are other notable wellness offerings.
The Grand At Moon Palace, Cancun, Mexico: 
Image Source :  moonpalace.com
At the tranquil southern shore of Cancun, about 10 minutes drive from the airport stands this all-inclusive wellness resort and hotel with 1000 plus accommodations. Apart from top-of-the-line amenities, aromatherapy and pillow menus add to the wellness factor.
Wellness buffs can go for morning yoga at the terrace above Cusco and opt for beachside evening yoga. The wellness pool offering the best drinks, the Zen garden and awesome food dished by the chain of restaurants ensure a highly satisfying wellness venture.
The Bodhi Tree Yoga Resort, Costa Rica: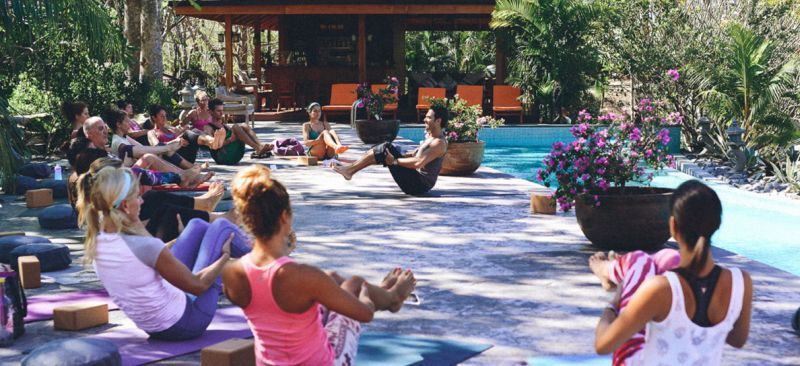 Image Source : bodhitreeyogaresort.com
Nasara of Costa Rica can easily compete with Los Angeles with the number of yoga-studios per capita. Wellness seekers make a beeline for this resort that houses six Yoga spaces both open-air and air-conditioned. The fitness center gives pilate and barre lessons.
The restaurant and bar live up to the wellness promise serving organic dishes and drinks. A poolside rest or lazing on the hammock is ideal post workout sessions. Double and triple rooms with shared bathrooms are available at a modest price.
Zoetry Paraiso de La Bonita, Mexico: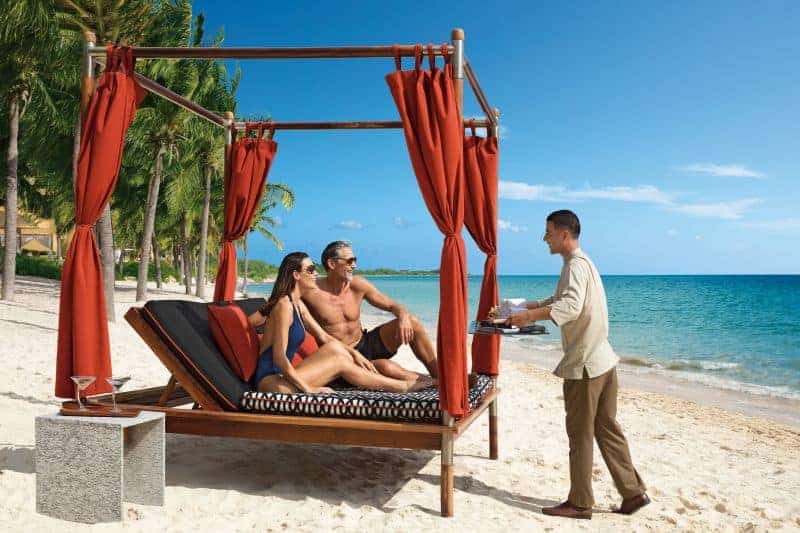 Image Source :  zoetryresorts.com
Experience a different kind of wellness vacation in this ultra-luxury boutique resort amidst uninterrupted serenity focusing on social and environmental responsibility as well. 90 beachfront suites standing on the 500 yard stretch of the picturesque beach make up a perfect wellness stay.
Its prime wellness offerings include Thalassotherapy (it is the first certified center in North America), a great assortment of organic and gluten-free food in award-winning restaurants and incredible spa service.
Amanera, Playa Grande: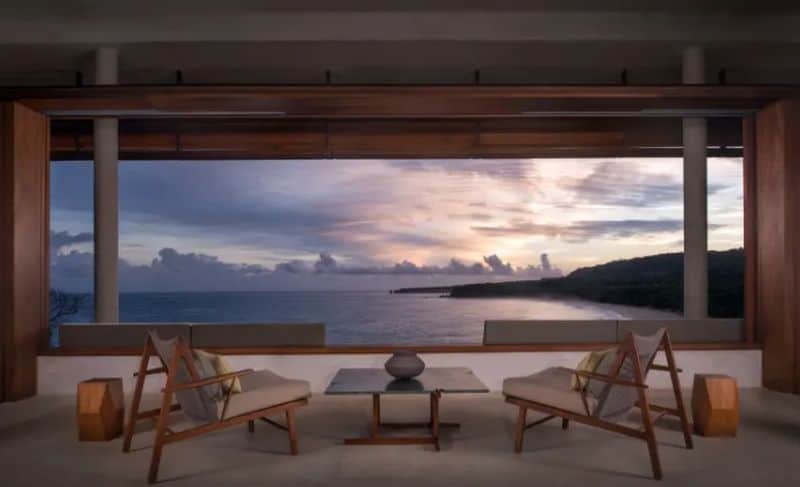 Image Source : aman.com
The splendid spic and span 2170 acre property overlooking the turquoise ocean blows away the wellness vacationers with its singular complementary energy treatments, yoga, nutritious snacks and meditation sessions along with 2 ½ hour session of expert guidance.
The signature Lunar Journeys governed by the position of the moon is much favored where each phase of the moon signifies a specific aspect or event of life. Its new wellness addition is skincare line with special facial serums and smoked body balms made from locally grown rare ingredients.
Cala De Mar, Ixtapa Zihuatanejo, Mexico: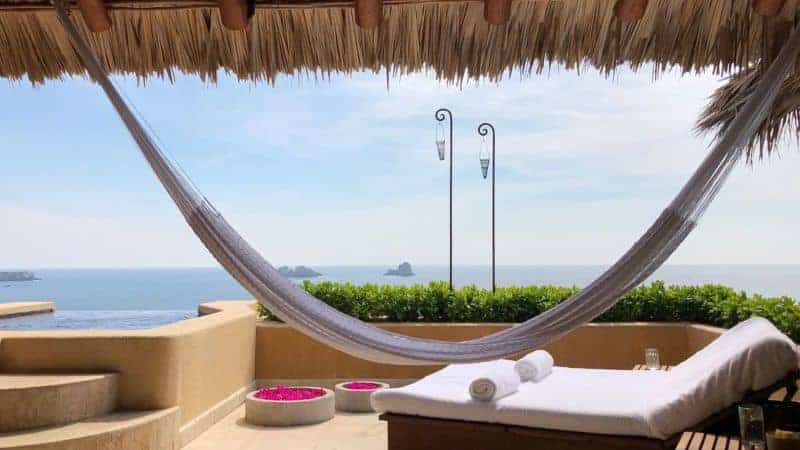 Image Source :  calademar.com
This exquisite 59-room Cliffside escape, a family-owned property displaying warmth, care and undivided attention is entirely meant for wellness. Indigenous Mexican rituals and traditions and current wellness therapies constitute the main wellness offerings.
Curated retreats are available for daily meditation, sunset yoga on an incredible deck, El Capricho Spa therapies and shaman-guided ancient cacao ceremonies. Seasonal retreats see notable experts delivering Qi gong and quantum healing. The shamanic Aztec sweat lodge ceremony meant for body cleansing is not to be missed.
Santani, Dumbara, Sri Lanka: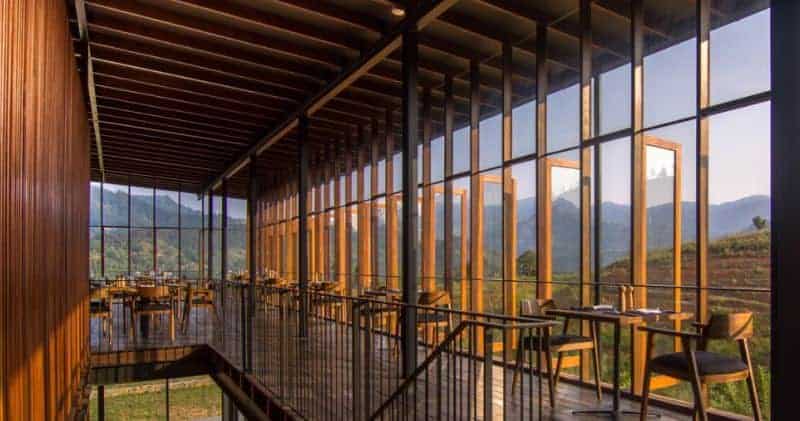 Image Source :  santani.lk
Overlooking the UNESCO listed Knuckles Mountain Range, this stunning 20-roomed Ayurvedic resort answers all the wellness needs of guests. The 7-21 night wellness packages focused on detox, health, yoga, stress and substance addiction are inspired by ancient Ayurveda incorporating modern science and nutrition.
Mind blowing architectural setting promoting calmness, culinary programs with locally cultivated ingredients, hill-side spa with comprehensive hydrotherapy and a 4-mile hike to the hanging bridge nearby elevates the wellness experience.
Hotel Joaquin, Laguna Beach, California: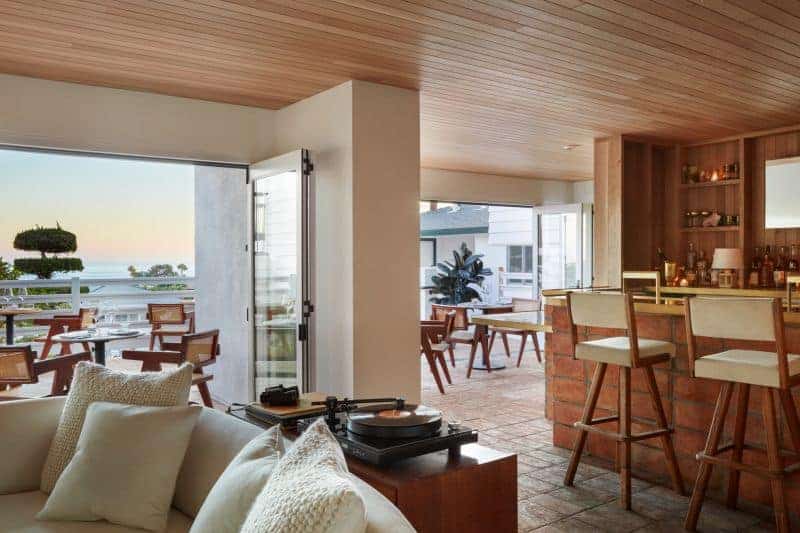 Image Source :  hoteljoaquin.com
This newly opened wellness resort draws inspiration from the historic European inns with a laid-back ambience allowing the guests to unwind. The Adventure Director organizes wellness itineraries for guests that include everything from surfing to meditation and yoga.
The wellness menu made from locally grown meat and greens comprises of delicious turmeric tea, green juices and bone broth not to mention of the signature "Rawnola" containing almond milk with blue Majik, blueberries, honey, pomegranate, walnuts, wheat flakes and coconut yoghurt served in a baby coconut.
Rancho La Puerta, San Diego: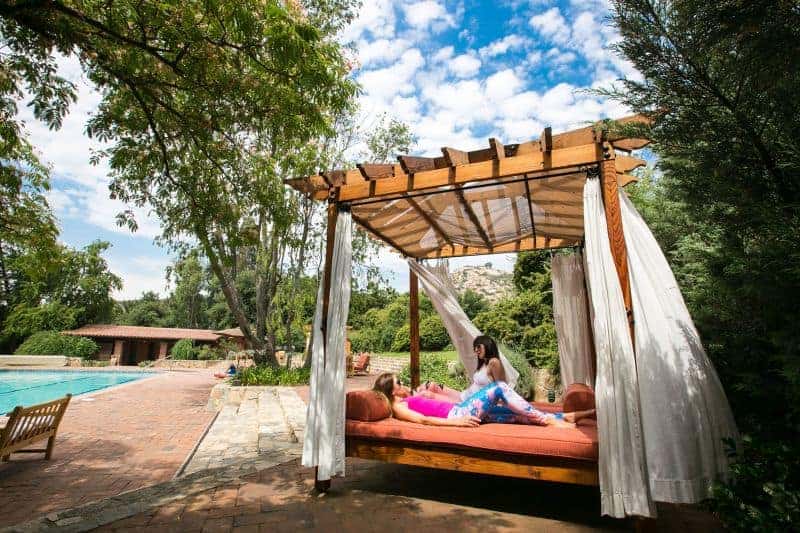 Image Source :  rancholapuerta.com
This wellness retreat within 30 min drive from south of San Diego California is evolving with myriad individualized wellness offerings ranging from pickleball, pilates to sunset meditation and nutrition lectures.
The newest 14-day "Detox and Cleansing Retreat" package is aimed at reducing inflammation and weight. Other signature offerings include the 7-day juice cleanse using on-site farm fresh products, 5 Spa therapies including massage and colonic hydrotherapy  and two private chat sessions with a holistic doctor. Exploring Mount Kuchumma on foot is an added experience.
Sha Wellness Clinic, Alicante Spain: 
Image Source :  shawellnessclinic.com
The futuristic wellness retreat is set on a giant yacht on the Mediterranean shores surrounded by natural land. Its 4,7,14 and 28-day wellness programs integrate therapeutic nutrition, holistic treatments and western medicine aiding in weight loss to rebooting of life.
Customized plans are created on arrival of guests. Healthy Living academy workshops, laughter therapy and tai chi are other add-ons of the programs. Do not miss the "Brain Phototherapy", a process to enhance cellular recovery to improve your energy level and performance.
Anantara Kihavah, Baa Atoll, Maldives: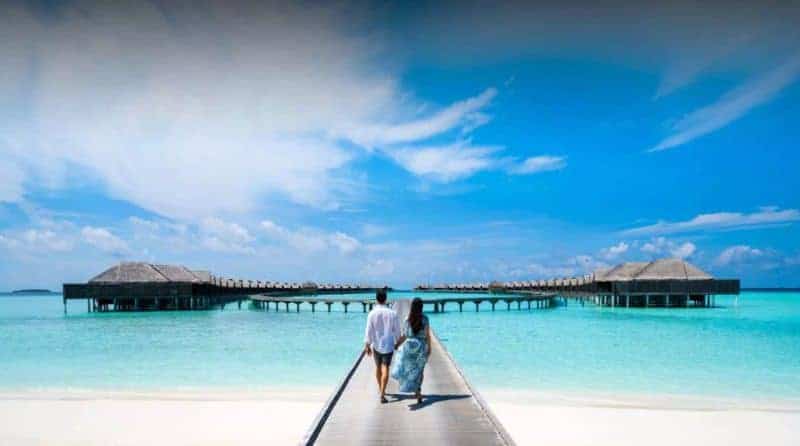 Image Source : assets.anantara.com
Set amidst the UNESCO listed bio-reserve, the 80-villa resort surrounded by tropical fruit garden beckons the tired and stressed souls. Each villa rests either on the white sandy beach or turquoise lagoon with installed glass-bottomed bath.
Customized 3 and 7-day Balance Wellness Retreats moving around the water allow guests to have a glimpse of the underwater coral bed. Its signature retreats are Longevity and Detoxifying and the hi-tech Cocoon Medical Spa. Visitors can experience Yoga, meditation, pranayama, breathing diet, Shirodhara, Chakra balancing, Tibetan sound therapy, reiki and Abhyanga massage therapy.
Eaton DC, Washington: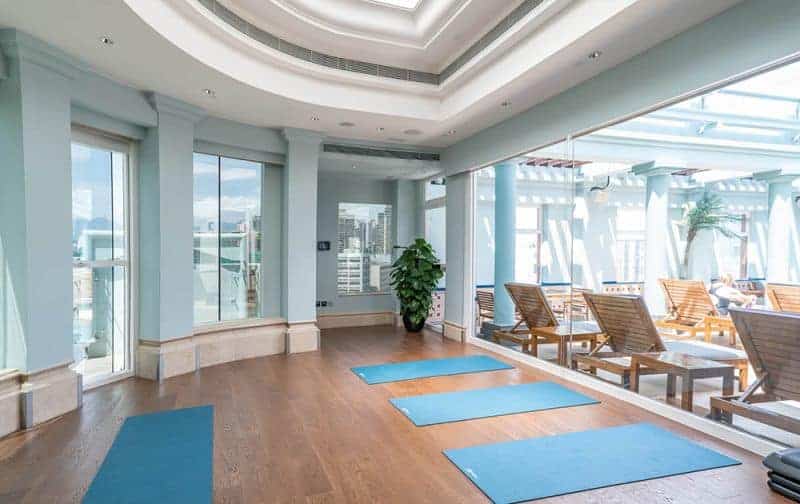 Image Source : eatonworkshop.com
The 209-room resort is purposed for mindfulness and creative collaboration. Wellness-infused beverages like Activated Charcoal shots, crystal gifts and in-room Himalayan salt lamps are common features. The soon-to-open Wellness Center will have meditation room and yoga studio and 2 infrared saunas.
Piecemeal wellness retreats are available with sessions of Reiki, shamanic healing, and urban mindfulness to more intensive emotional healing workshops guided by experts. Not to miss: The Sound Bath ceremony conducted every first Saturday of the month.
1440 Multiversity, Scotts Valley, California: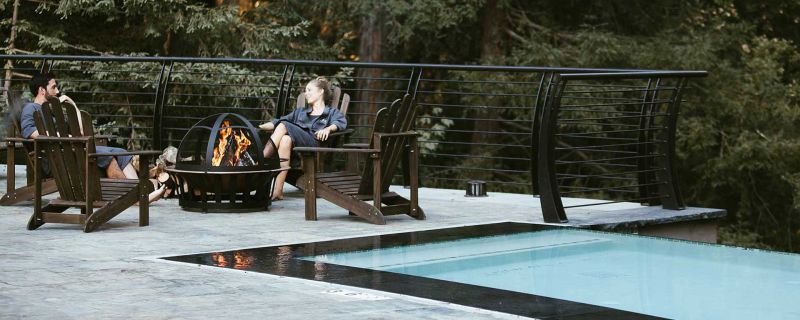 Image Source : 1440.org
This non-profit campus located in the redwoods between Santa Cruz and Silicon Valley is meant for the wellness of body and mind but emphasizes more on mind; a perfect hub for people craving for conversations that matter.
Guests can come in groups to unplug and create their own "Rest and Renewal" retreats by taking daily wellness lessons, roaming in the redwoods, enjoying hi-styled farm-to-table meals and lazing in the spa's infinity hot-tub overlooking the woods. Weekend or 5-day long faculty-guided wellness programs are common.
The Ranch Dolomites, Italy: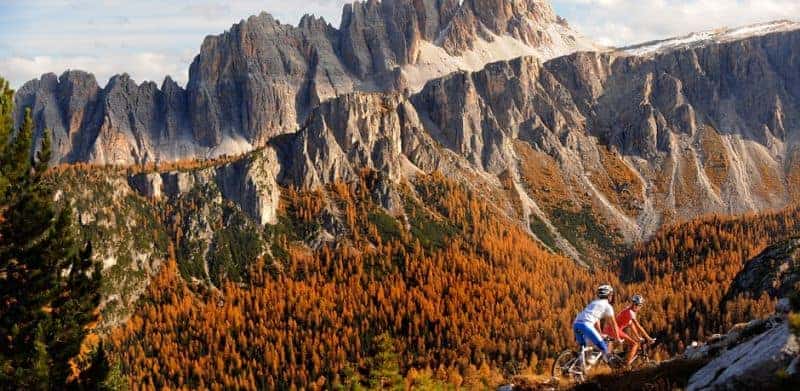 Image Source : indagare.com
A replica of The Ranch at Malibu, California opens at the charming Alpine Hotel in San Cassiano where 22 guests are provided an enhanced version of mind-body rejuvenation. An intense fitness and wellness regime forms the feature of the program incorporating an 8-hour low-impact activity, hikes, yoga and massage.
Diet is strictly vegan made from locally grown ingredients like spinach, zucchini, lasagna and homemade ricotta cheese. Retreaters enjoy hundreds of miles of trails at the UNESCO Natural World Heritage Site or hike through woodlands along the running creeks and cascades.
Aro Hā Wellness Retreat, Glenorchy, New Zealand: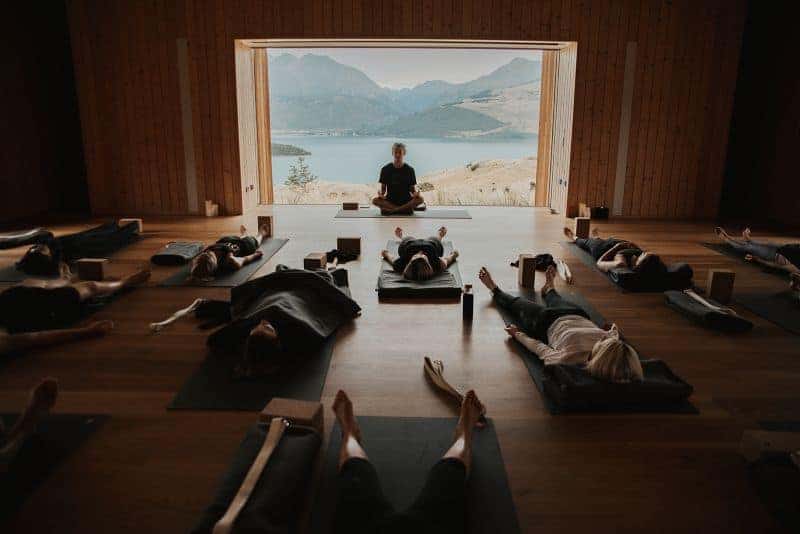 Image Source : aro-ha.com
The intimate 20-room retreat overlooking the vast Wakatipu Lake in New Zealand's Southern Alps embodies wellness with eco-friendly suites and single rooms. Its wellness offerings are no less impressive than the colossal sapphire lakes and snow-capped mountains. Enhance your wellness with Yoga, hiking and by learning tricks of mindfulness and round it up with wholesome fresh veg cuisines.
Pura Vida Retreat and Spa, Costa Rica: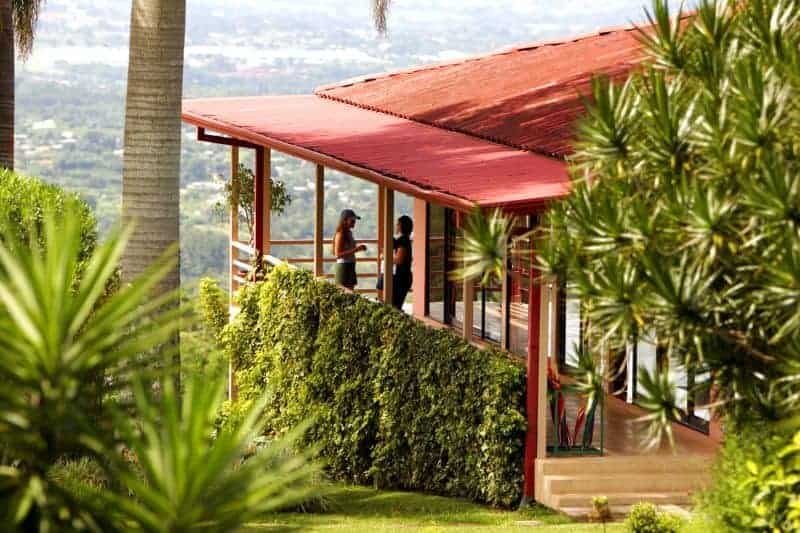 Image Source : puravidaspa.com
Nestled upon a picturesque landscape in Alajuela, Costa Rica with volcanic mountains, hot springs and a highly commendable wellness services this retreat comes in rock bottom prices.
With 46 cozy rooms, the retreat Pura Vida offers regular yoga and meditation classes, exploration to nearby coffee plantations, Zip lining and white water rafting, nutritious diet plans, hot stone massage spa, bio energetic healing and Reiki sessions. Accommodation alternatives range from stylish camping to Mountain View glamour suits.
Sansara Surf and Yoga Retreat, Panama: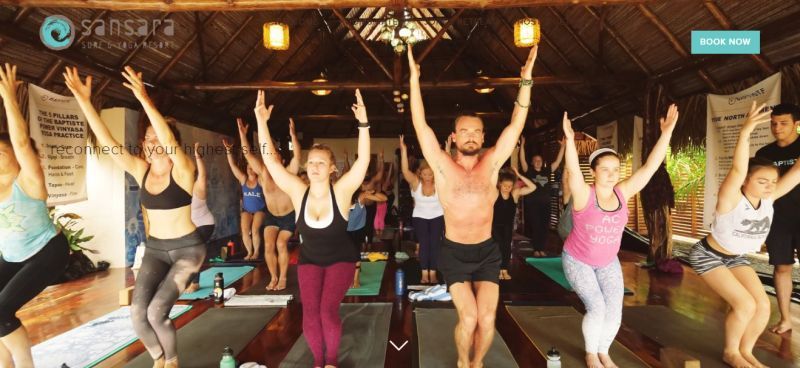 Image Source : sansararesort.com
Famous for its tranquil stretch of soft and private sand by the sea, this is an ideal beach resort overlooking the Pacific. The property has luxury rooms with tropical hardwood furniture and exquisite patios.
The resort features a mind-blowing spa offering traditional Hawaiian massages, acupuncture and a range of body treatments inspired by secrets of Egyptian, Thai and Greek therapies.
Canyon Beach, Arizona: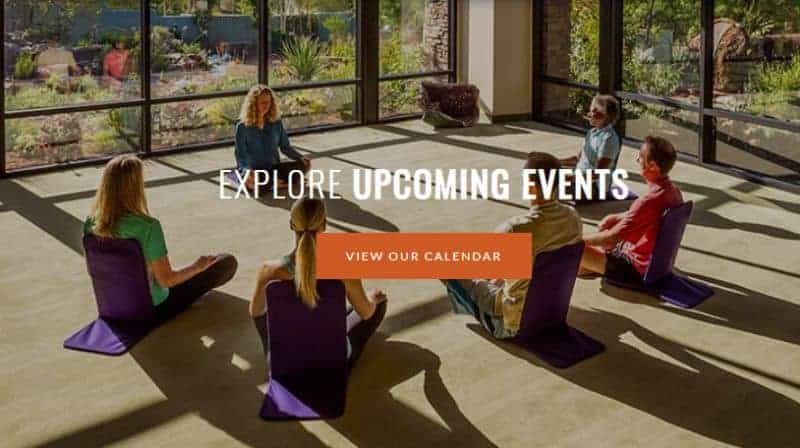 Image Source : canyonranch.com
Secluded in the barren and rugged terrain of Santa Catalina Mountains, this Spa resort features a 150 acre Canyon ranch. Services include outdoor activities and indoor Spa treatments like detoxification and aromatherapy.
Guests are pampered with activities like squash games, Pilates, Yoga, dances, racquetball, wally balls and an array of fun activities that are highly relaxing. The hotel boasts of 163 rooms and also a state of the art aquatic centre. Hiking, biking and outdoor dining are bonus surprises.
Sedona Mago Retreat, Arizona: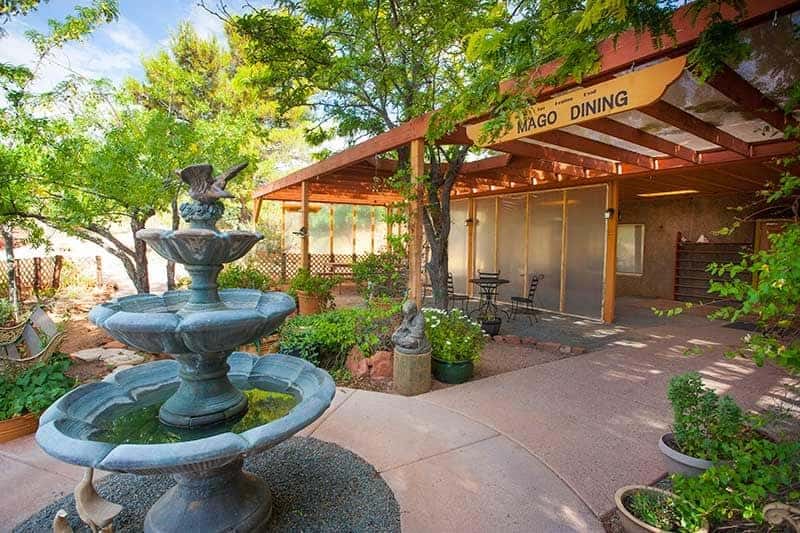 Image Source : sedonamagoretreat.org
This is cut out for solo travelers and features a popular 'energy vortex' and is believed to enhance spiritual wellness of the traveler. Located 25 miles away from Sedona, this 163-acre property offers 123 cozy rooms known as 'casitas'.
It stands on a red rock highland and is far away from booze, meat and tobacco evoking a clean and unspoiled ambience. Mediation weekends, Ki energy healing sessions and Tao rituals are top highlights. Net connection and television are absent; you are left with your own self inspiring and inner peace sojourn.
Pritikin Longevity Centre and Spa, Florida:

Image Source : pritikin.com
Known best for calorie watching, Pritikin centre is the right place for staying in shape. Facilities include medical exercise tutorials, culinary classes and gourmet dining to launch a new lifestyle mode.
Swimming pools, spas, golf courses and massage treatment centers answer the needs of the tourist. Modern amenities like aromatic pillow menus, rainfall showerheads and lanais or private balconies are highly appealing to the guests.
The Art of living retreat, North Carolina: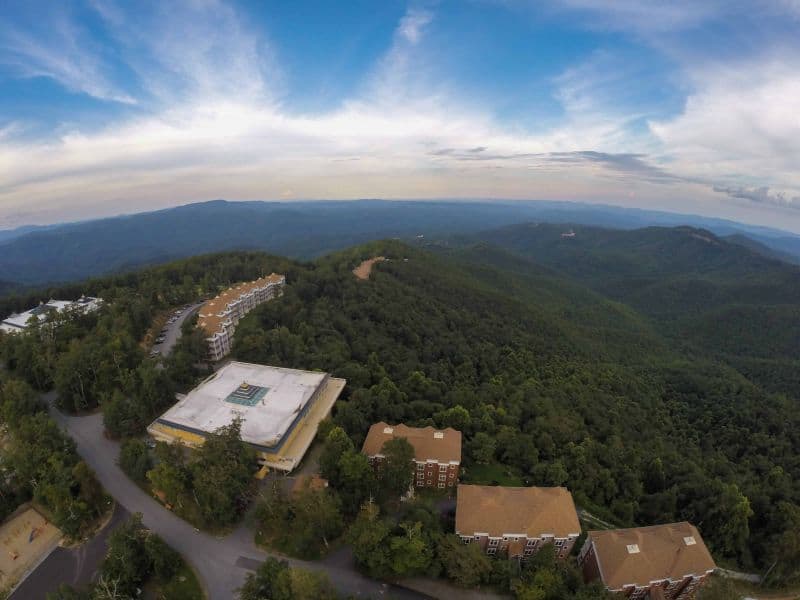 Image Source : artoflivingretreatcenter.org
Located in Boone, North Carolina, the 175-room resort is a sprawling property offering a clear and probably the best glimpse of the Blue Ridge Mountains. Facilities available are guided meditation classes, Hatha Yoga, healthy diving and an Ayurvedic Spa with well thought out healing programs.
Pottery classes, weight loss and detox programs, rafting, quiet trances and hiking are other attractions. Meditation halls are huge some of them having a capacity for 3700 guests!
Six Senses, Duxton, Singapore: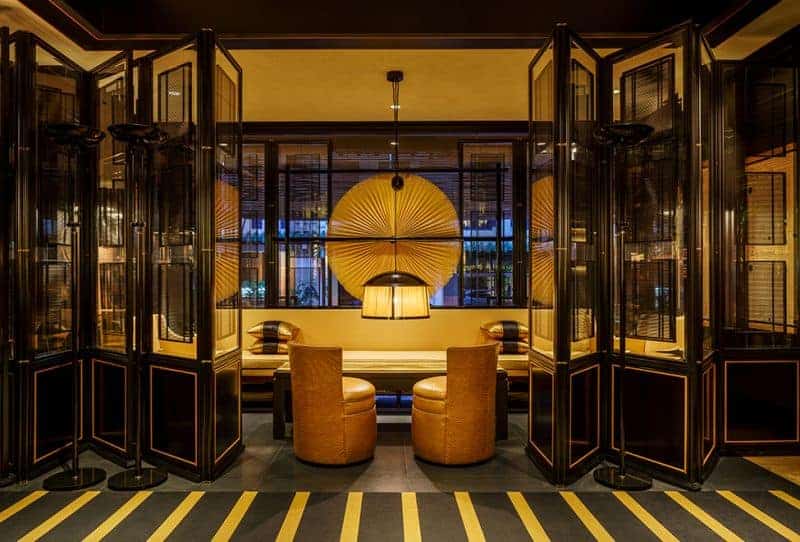 Image Source : sixsenses.com
This resort is located in the historic China Town of central Singapore. Featuring 49 rooms, it reflects colonial architecture with a blend of Malay, Chinese and European touch. Anouska Hempel, a renowned designer has masterminded the plan and guests can see the hotel's traditional Chinese doctor for tips on food, health enhancement and mental bliss. Six Senses has a well connected global network with a motto of delivering the best to its customers.
Lux Grand Gaube, Mauritius: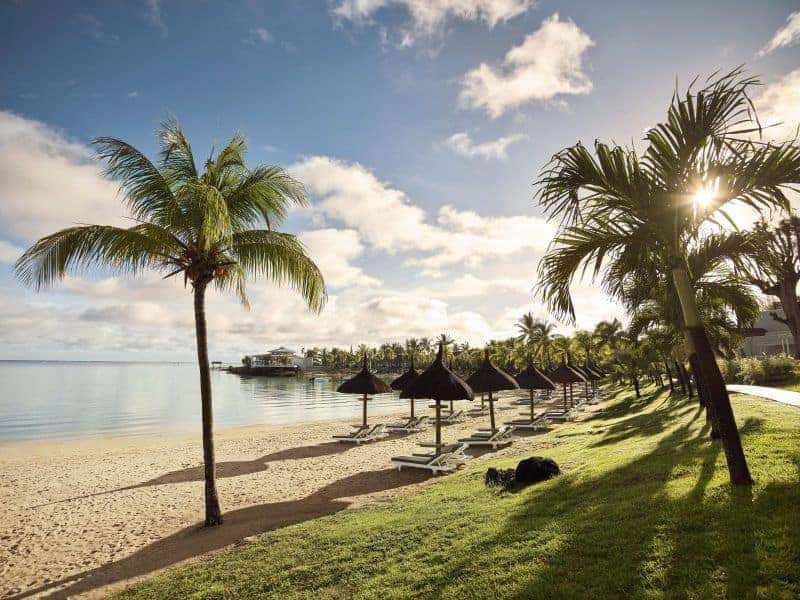 Image Source : luxresorts.com
Located on the northern coast of Mauritius, this resort was reopened last spring after a major renovation, the chief prime mover being designer Kelly Hoppen. Around 2.5 acres of land have been put to wellness programs.
The resort owns 3 pools, an aromatic steam room, eleven calming treatment rooms, a huge fitness centre, sauna baths, hair style salons and a nail station from Essie. Facilities include yoga and meditation classes and hardcore workouts. You can relax under banyan trees in the resort's two private beaches.
Waldhaus Flims Alpine Grand Hotel and spa, Switzerland: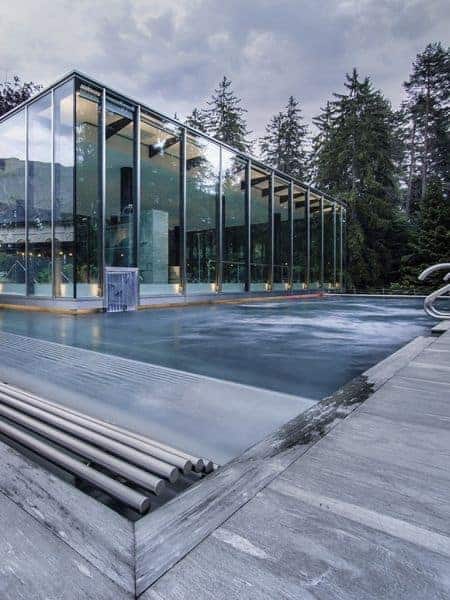 Image Source : waldhaus-flims.ch
This has been a popular spa retreat for European celebrities since the middle of the 19th century. Rooms are well maintained keeping the original design and furnishings intact with natural timber.
The 32000 sq feet spa has every element of modernity built in. You have an opportunity for hiking around the wild terrain that culminates in a relaxing dip in the resort's indoor pools. An outdoor pool exists to take care of your tired muscles. It is covered by stone walls and here you can pamper yourself with full body Hammam treatment!
Como Shambhala Estate, Bali: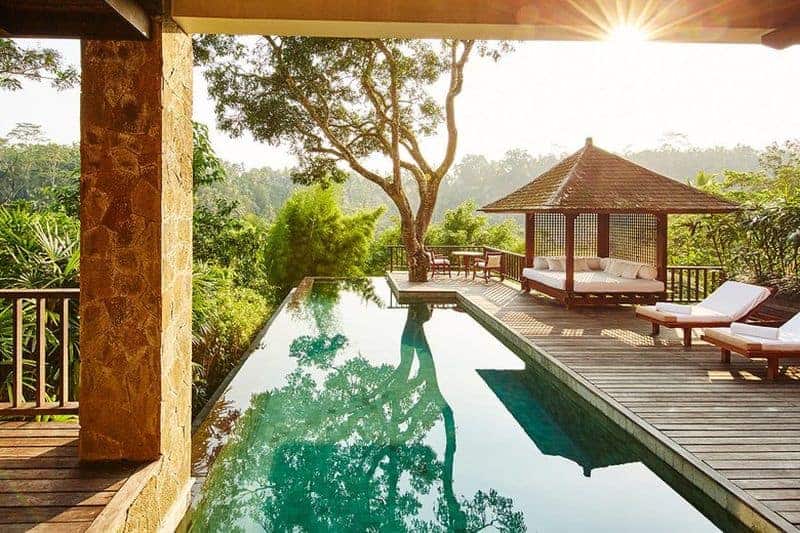 Image Source : comohotels.com
A wellness center sharing the acclaim for winning several awards and that applies plant-based concoctions for natural spa treatments is a unique experience for sure. The haven for tranquility in Como Shambhala is in the middle of lush woods.
The crystal river flows close by. The resort offers private as well as group fitness classes.  Spending a few days is energizing and you experience an enhancement of strength, metabolic functions and suppleness.  Healthy diet, dedicated services and its pristine environment make it an ideal and salubrious getaway.
Sky Ting, Maderas: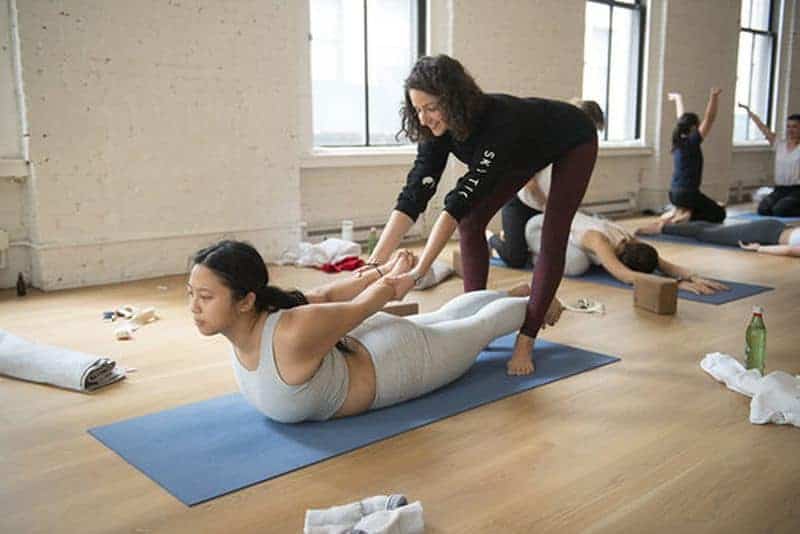 Image Source : static1.squarespace.com
It is on the Pacific shores of Nicaragua and a paradise for yoga buffs. Tucked away from the city grind, its remote location helps set your biological clock. For yoga classes, here you have two Yoga studios under the tutelage of Jenn Tardif and Kate Pusch.
Other activities include surfing, reading, meditation or just relaxing. Fresh juices, organic diets and smoothies are served throughout the day to keep you charged and happy. This is a place to relax in peace and explore your own self.
Phuket cleanse Detox and fitness: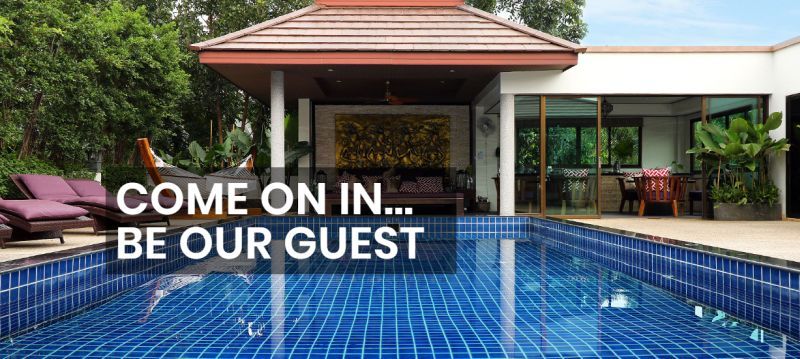 Image Source : phuketcleanse.com
This is the long-cherished destination where you spend an alcohol and meat-free vacation. Vegan diet, properly planned and nutritious, takes care of your body and soul. Here they devise highly personalized health plans to ensure your wellness targets are achieved.
It is a thorough and educational experience for shedding your extra pounds, cleansing the body wastes and priceless lessons learnt to gear yourself towards a healthy and balanced lifestyle.
The Retreat Destination Detox, Costa Rica:
Image Source : theretreatcostarica.com
Here you reconnect with Mother Nature and locate your strength and find ways to attain inner peace. The retreat delivers its best inculcating customers to the knowledge of wellness secrets and healthy gastronomic ideas.
The atmosphere is placid and from here you get a breath-taking view of the Pacific Ocean and the Nicoya Peninsula. Organic and just plucked from farm products will keep you full as would fun activities like swimming would take care of your unwanted fat. For relaxation, you can pamper yourself in one of its modern spa rooms.
The Barai Ultimate Unwind, Thailand: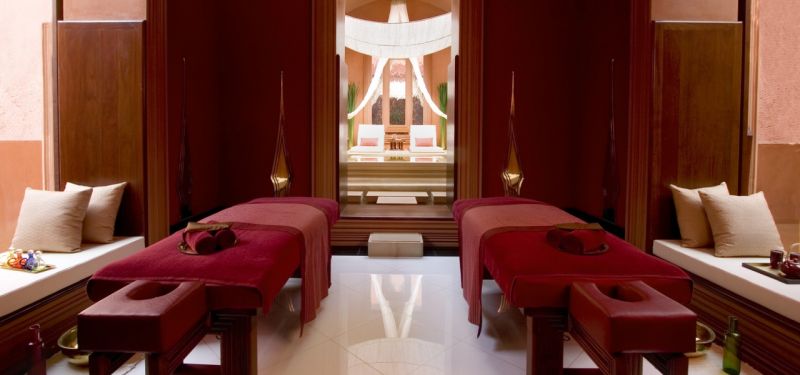 Image Source : thebarai.com
Located by a tranquil bay of the Gulf of Thailand, this wellness retreat offers a unique healing solution. A state of the art Spa will give you a mix of services and treatments based on traditional Thai tricks and modern Western techniques.
It is all founded on a natural healing therapy and introduces you to aromatherapy massaging, de-stressing baths and delicate body treatments. Nutritious diets and fitness programs at Club Olympus fitness centre will give you a relaxed vacation and enhance your sleep quality, vitality and composure.
Forte Village Family Holiday, Sardinia: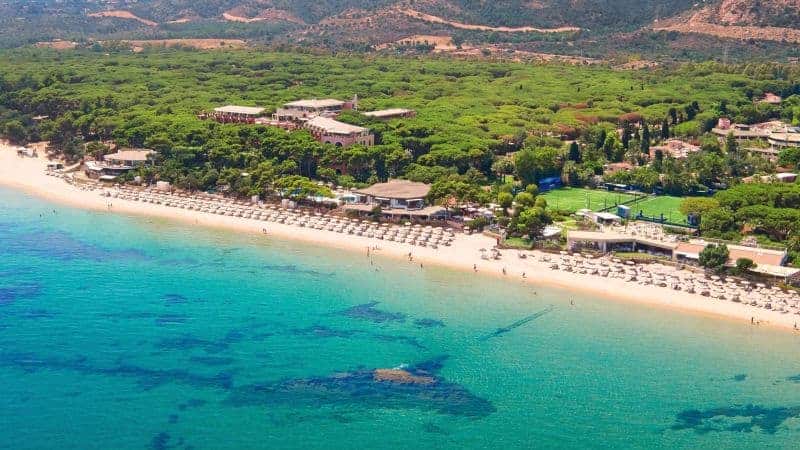 Image Source : fortevillageresort.com
This wellness retreat in the island of Sardinia bathed by sun and shine caters to the family needs.  Kids would enjoy the stay as well. The Thalasso Spa centre takes care of your relaxation needs and the children's Wonderland do well to keep them happily occupied.
Lots of fun activities exist from go-kart racing to acquiring the skills of a DJ. Chelsea football Academy and outdoor activities like mountain biking and swimming keep the entire family happily connected.  You can have a sumptuous family dinner at one of its twenty-one restaurants.
Palacio Estoril, Portugal: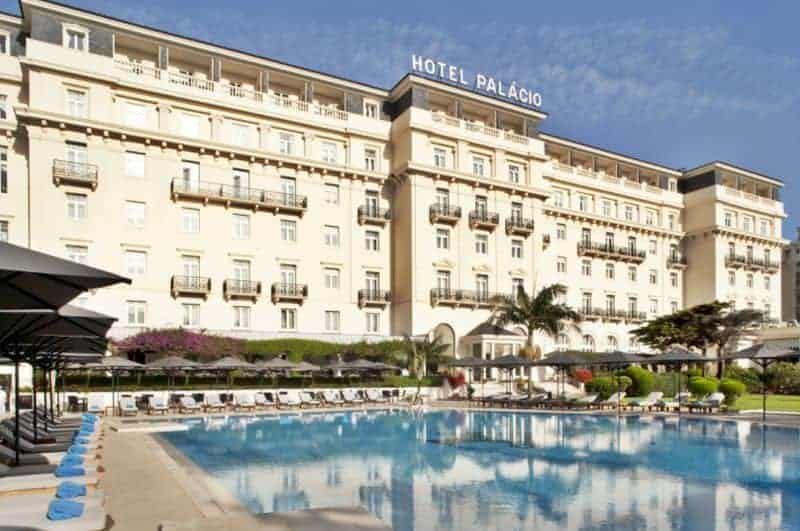 Image Source : img.golfbreaks.com
The wellness retreat is famous for its distinguished clientele. Ideal for those wishing to slim down and get an envious muscle tone, Palacio Estoril features modern spas with a range of fitness training programs.
Personal trainer reshapes your body after which you have a treat for nutritious meal carefully selected by health experts. Programs are devised to set your hormonal balance, mitigate cellulite and improve your metabolism.
The Mind Coaching Retreat at MacDonald Marique Resort and spa, Portugal: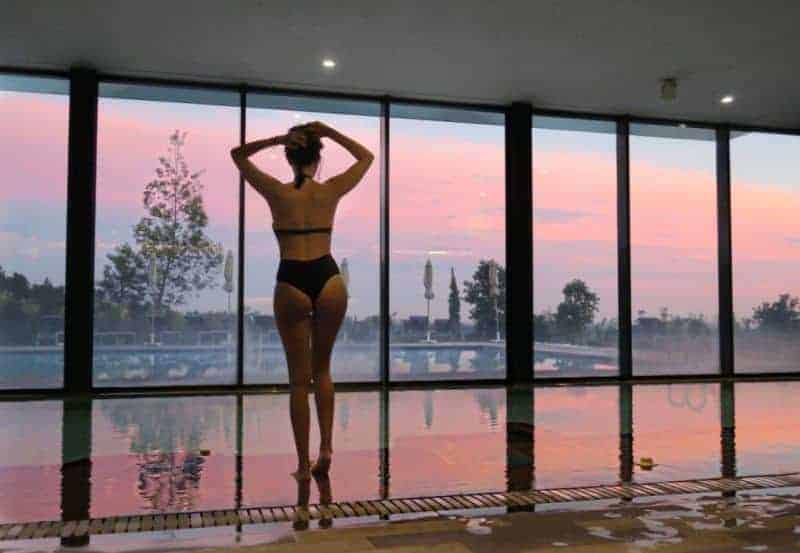 Image Source : monchiqueresort.com
This resort is an unmatched retreat for mind healing. Nestled amid beautiful pine forests and majestic mountains, it is a terrific combination of traditional Portuguese vibes with modern taste. Training programs improve your faculties.
Your performance in personal and professional fronts is much improved. They are all geared up towards motivating you to a healthy lifestyle where smoking and alcohol have no place. The retreat helps you get a positive energy flow and you are reborn a more determined and optimistic personality.
Amanyara, Turks and Caicos: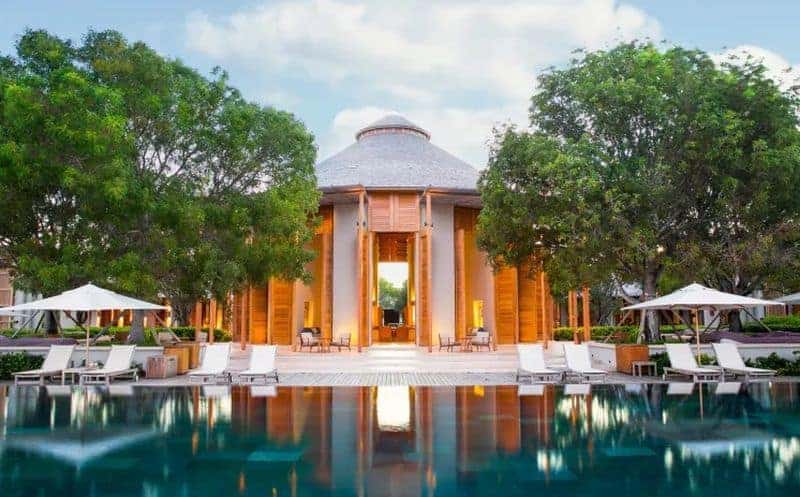 Image Source : aman.com
This Caribbean wellness resort is a beloved haunt for nature lovers. Situated in the backward western coast of Providenciales islands, this wonderful place is surrounded by parklands. Among outdoor activities surfing, snorkeling, eco-hiking and wildlife watching are very popular.
You are so close to nature that your inner self achieves peace. A relaxing stroll along the Caribbean beach imbibes fresh oxygen.  A spa is located right among the mangroves with a placid water body nearby. Outdoor yoga deck and facilities for wellness treatments keep you high on energy levels.
COMO Metropolitan, London, UK: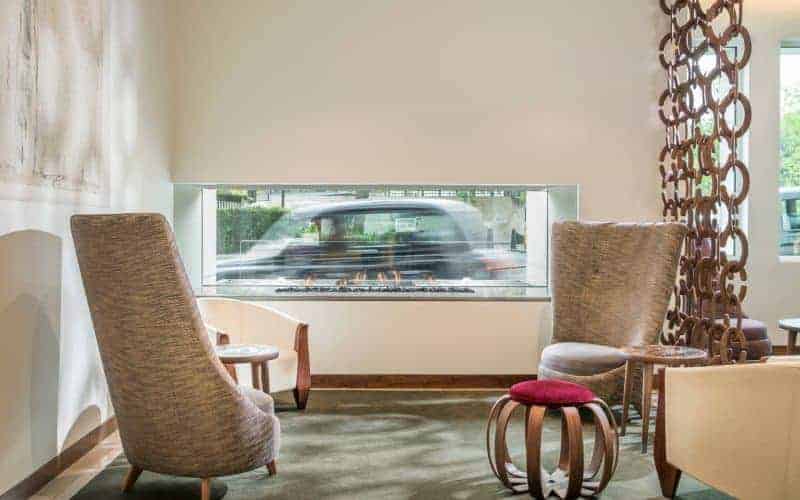 Image Source : comohotels.com
This resort strongly attests that you need not run away into the lap of nature to savor the fruits of wellness bliss. You can do it in an urban setting too. In fact, COMO is located in Mayfair between Hyde Park and Buckingham Palace.
Wellness here is a top priority element. Zen-like guestrooms are illuminated by natural lighting and the Spa here have specialists experienced in energy healing, Chi Balancing, reflexology and valuable advice.
Rudding Park, Harrogate: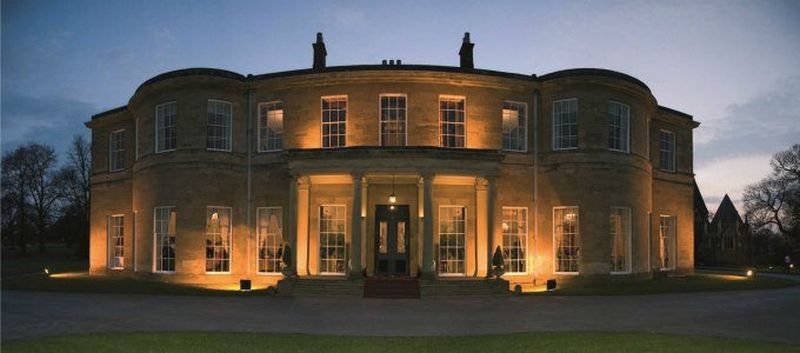 Image Source : ruddingpark.co.uk
The UK's first Rooftop Spa Garden is a top meditation hotspot best suited for those looking for peace, tranquility and improved focus. It is also an honest effort to re-establish the spa town heritage of Harrogate using natural waters of Rudding Park.
The designing of the Roof Top Spa and Garden efficiently portrays the beauty of the surroundings offering a perfect venue for soul-searching and rejuvenation accompanied by steam room-lounging.
Kohler Waters Spa at the Old Course Hotel in St Andrews, Scotland: 
Image Source : oldcoursehotel.co.uk
Looking for calmness and contentment? Proceed to Scotland's Old Course Hotel and try the newest deep-detox package to declutter your body and soul. A typical wellness program is likely to include meditation, hiking to Mount Melville immersing your soul in the panoramic view of the coast and countryside.
A 3-5 day nutritional curriculum comprising of handpicked menus, exercise and spa therapies would be the right accompaniment in your detoxifying wellness program.
La Réserve, Saint-Jean-de-Luz, France: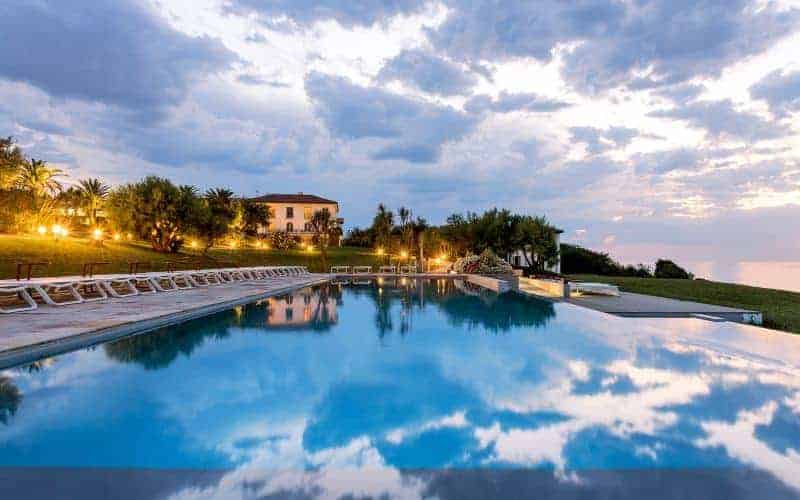 Image Source :  hotel-lareserve.com
Perched on a hilltop overlooking the mighty Atlantic surrounded by fascinating gardens, La Reserve is the perfect spot for your physical and mental calibration. The Beauty Splash Package, a well-crafted program is ideal to relax and de-clutter your mind.
Moreover, the beautiful spots meant for self-guided meditation will elevate your overall feeling of wellbeing. Next, the specially designed infinity pool with one of its sides cascading to the next side and the 360° panoramic ocean view fulfills your wellness needs.
ADLER Thermae, Tuscany: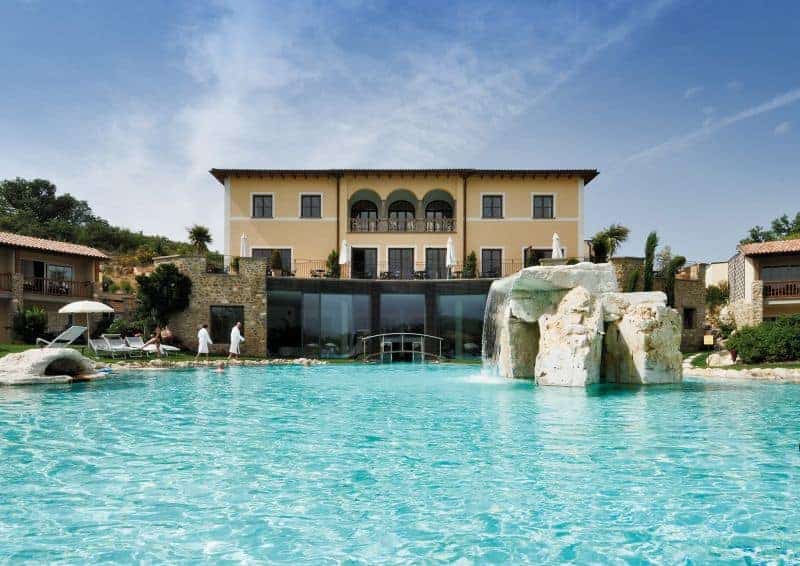 Image Source :  atzwanger.net
How about spending a few days meditating amidst the panoramic Tuscan hills? Well, you will not get any specific guided-meditation programs but is no doubt an ideal place for self-guided meditation and digital-detox.
The calmness prevailing in the gardens soothes your mind and body. Just find a secluded spot and let lose your mind dragging back to the focus. A 4-night package will offer you guided hiking tours and spa and beauty therapies of your choice.
Amanpuri Awareness, Thailand: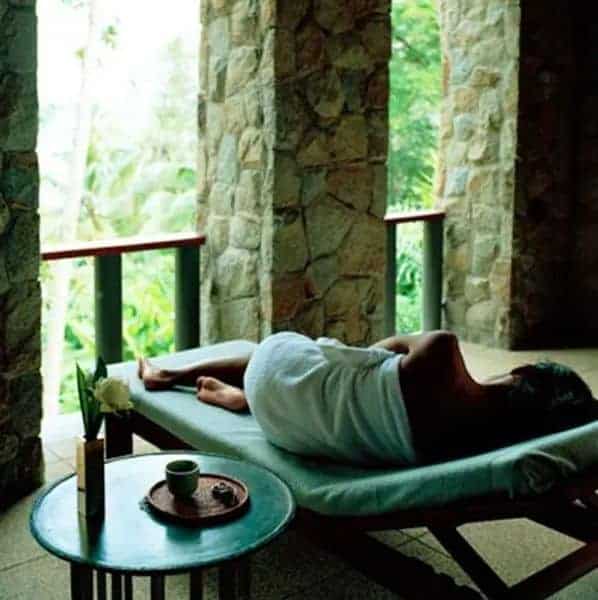 Image Source : aman.com
Try the expert-guided awareness program in this retreat to soothe your troubled mind. A bespoke meditative program to raise your self-awareness will start your wellness sojourn guided by an expert Buddhist monk.
Amidst the natural grandeur, you will gradually pass through a transformative experience reorienting your body and soul through yoga and meditation. A bouquet of complementary therapies like sacral and cranial therapy and Reiki completes your wellness regime.
The Legian Seminyak, Bali: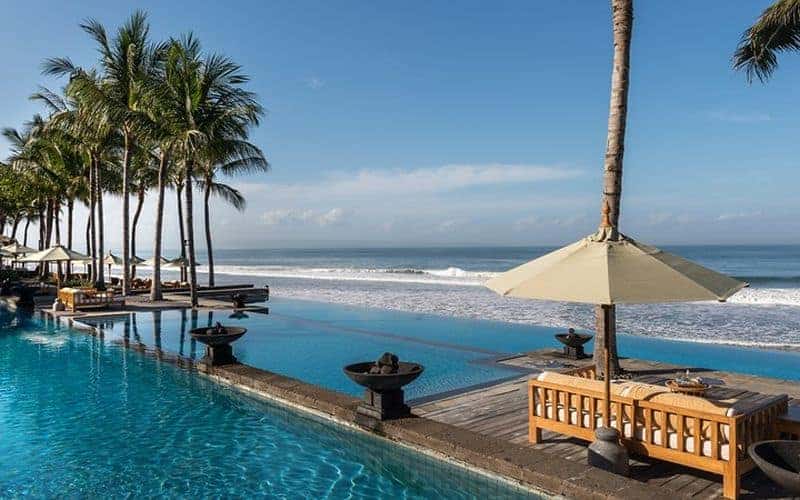 Image Source : static-new.lhw.com
Since ages, meditation has been entwined with Balinese culture. Naturally, Bali is an ideal place for soul searching slipping into a deep meditative state in the resort or in a nearby temple hearing the chanting of priests.
The resort's 'Wellness by The Legian' concept integrates fitness, spa treatments, nutrition and bespoke wellness therapies helping visitors rediscover themselves. The therapies and programs are quite simple inspired by the local heritage of mindfulness meditation followed by sessions of yoga, positive affirmation and visualization.
Bawah Reserve, The Anambas Islands, Indonesia:
Image Source : bawahreserve.com
Located in the not-so-heard-of Anambas Islands in between Borneo and Malaysia and reachable only by a private flight from Singapore, this spot is the ultimate selection for those looking to go off-grid.
Apart from participating in self-guided meditation, several wellness-enhancing activities like sailing, hiking, paddle boarding and kayaking are in store for you. For deeper relaxation, head to the Aura Wellness Center and get pampered with endless treatments that come at an all-inclusive package.
Anantara Al Jabal Al Akhdar Resort, Oman: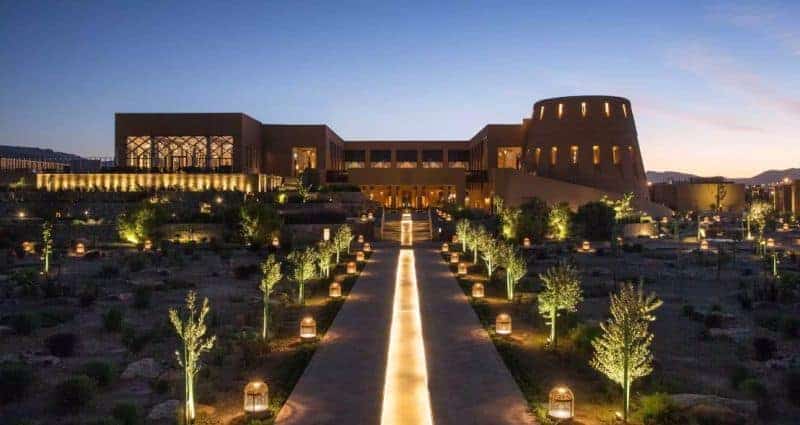 Image Source : assets.anantara.com
If you can imagine being in the most beautiful and serene place, Anantara Al Jabal resort rightly fits in. Positioned 2000 meters above the sea level just on the edge of the great canyon, this highest 5-star resort of Middle East has innovative products for wellness restoration.
The yoga session on the cliff top at Diana's point is the meditation hotspot where guests unwind and de-stress their body and soul amidst a grand sunrise view over the great canyon.
Peninsula Hot Springs – Victoria, Australia: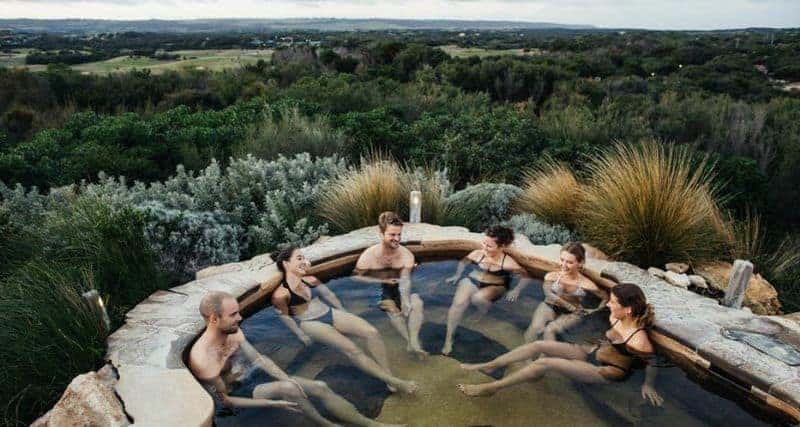 Image Source : peninsulahotsprings.com
Just 90 minutes drive from Melbourne will take you to this award-winning natural springs and day spa destination in the Mornington Peninsula. Pools and private baths brimming with naturally flowing thermal mineral waters creates an idyllic ambience for relaxation and rejuvenation.
Turkish steam bath and sauna, ice-cold plunge pools, thermal mineral shower massage, reflexology walk, aboriginal-inspired Kodo full body massage, facials, salt wraps, stone healing therapies and the picturesque 360° hilltop view add to your wellness experiences.
Bali Spirit Festival, Ubud: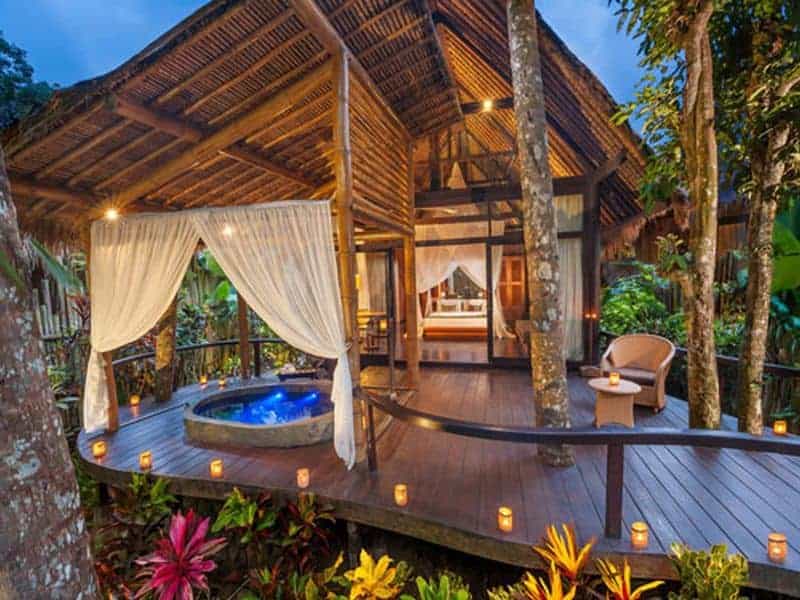 Image Source : balispiritfestival.com
A week-long celebration of the Wellness Spirit is scheduled in Ubud from 24th -31st March this year. Drawing inspiration from the Balinese Hindu concept of Tri Hita Karana, the objective of the festival is to arouse and nurture the inner soul and nourish one's potential with positive vibes to create a harmonious relationship with self, society and surroundings. The festival will witness mind and body enriching day-long workshops and musical nights.
Eremito – Umbria, Italy:
Image Source : eremito.com
Amidst the mystic valleys of Umbria lies Eremito, one of Italy's first 'digital detox' retreats built on monastic concept that stresses on minimal living similar to monks. Accommodation amenities comprise of a wrought iron bed, a shower and a toilet for each room.
Specially designed spaces are open to guests for prayer and meditation. Other programs offered are fasting, coon detox, horse riding, Gregorian chant workshop and trekking in the woods along Chiani River and nutritious vegan diet.
Raas Devigarh – Rajasthan, India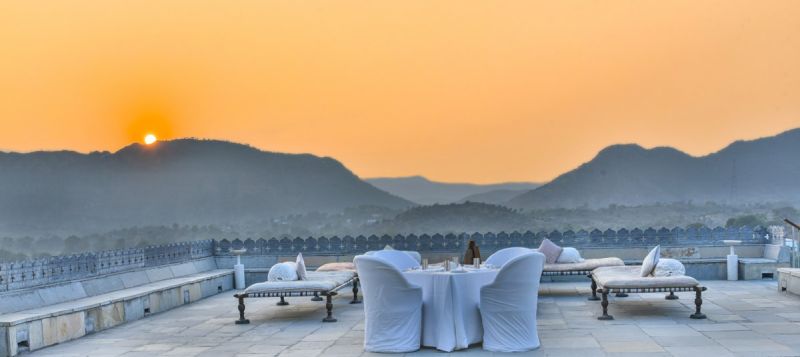 Image Source : raasdevigarh.com
Devigarh palace, once home to the Rajasthan royalty strategically located in the Aravalli Range has reemerged as one of the luxury boutique resorts with a signature blend of modern comfort and yesteryear charm.
The unmatched serenity, the on-site spa and a treasure of recreational activities are enough to refresh stressed-out souls. Guests explore the nearby tribal community of Delwara village or spend some meditating hours in the sacred Eklingji and Nagda Temples. Delectable local and international cuisine and a superb spa menu boost your health and mind.
Villa Stéphanie – Baden-Baden, Germany:
Image Source : oetkercollection.com
Villa Stephanie offers a superb package of luxurious healthcare and hospitality in the Baden-Baden region and has become a popular wellness hub. The 10-day weight loss programs, studies on body metabolism, detox and cleansing programs offered by the on-site spa and fitness centers are prime features.
Meals are specially curated in the in-house kitchen by expert chef and nutritionist laying delicious low-calorie sumptuous dishes of outstanding taste and flavor.
Azura Benguerra & Azura Quilalea, Mozambique: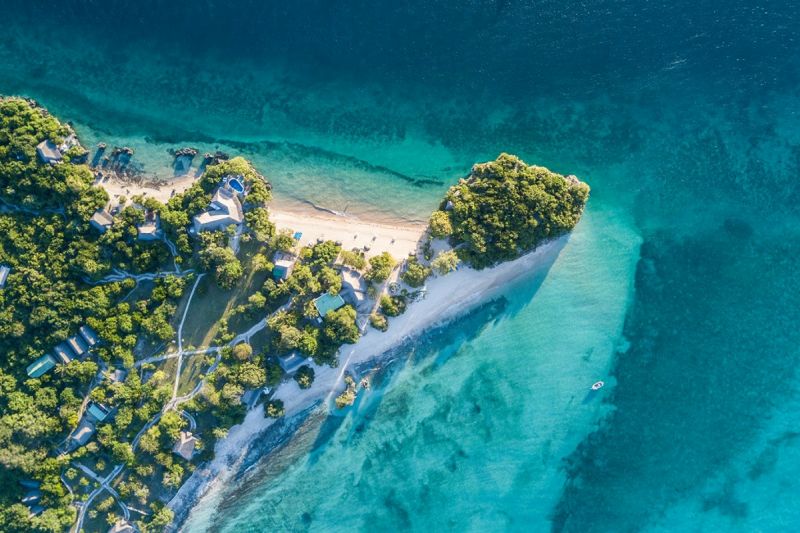 Image Source : azura-retreats.com
The first eco-friendly resort in Mozambique built by the local community, Azura Retreats run 'Sounds of Africa', a wellness program meant for nurturing hyperconsciousness. The guests are encouraged to be mindful by narrowing on a single focus.
The program is supported by other activities to improve direct attention, prevent distractions and cultivate a new thought process to take care of mind and body. Walking meditations around the island, drumming sessions, traditional tribal massage and silent white sand breakfast are other interesting activities.
Coral Reef Club, Barbados: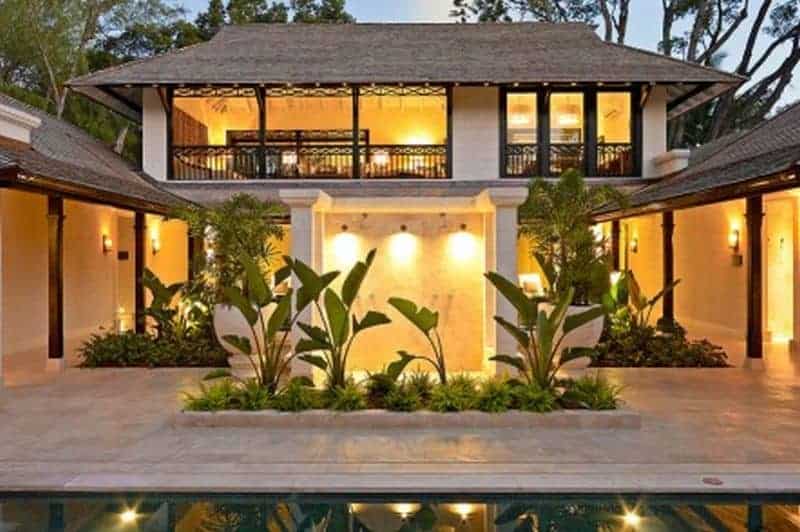 Image Source : coralreefbarbados.com
Recharge yourself in 7 days in the Caribbean. Three wellness retreats planned by Coral Reef Club this year are well set to answer your wellness needs. The atmosphere is splendid and you get boosted with a myriad range of spa treatments and exercise sessions.
The soft sunshine of Baja, tropical breezes and eclectic Caribbean cuisine will enhance your wellbeing appreciably. Tailor-made wellness programs are also available for guests looking to achieve their personal wellness goals.
Miraggio Thermal Spa, Greece: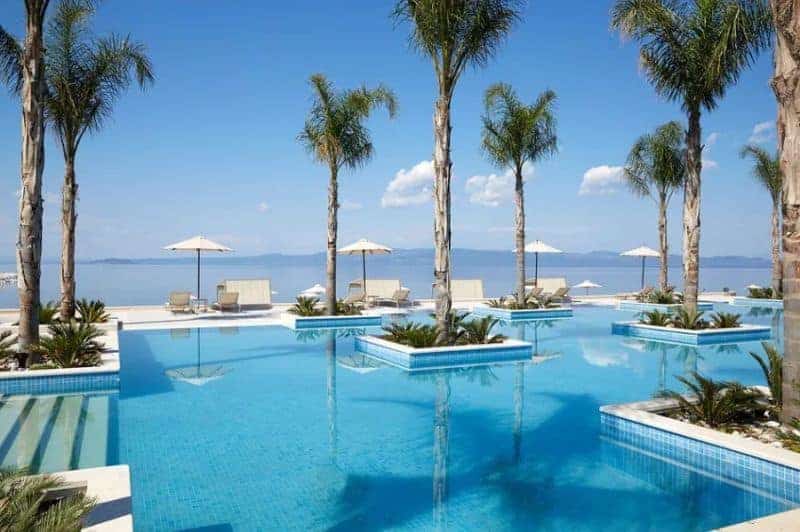 Image Source : cdn.webhotelier.net
The 300-acre spa and thermal resort located on the lovely descending slope is one of the most unspoiled areas best suited for enhancement of wellness. Sitting on a bed of hot springs surrounded by the amazing Aegean Sea, the resort with 300 luxurious suites houses a state-of-the-art Thermal Spa.
A special 3 and 5 day-wellness retreat packages are designed comprising of therapies of the renowned Myrthia Thermal Spa at Miraggio would infuse a fresh dose of vigor. The packages worth selecting are 'The Stress Antidote', 'The Greek Mythology Immersion' and 'The Family Program'.
Billabong Retreat, Sydney, NSW: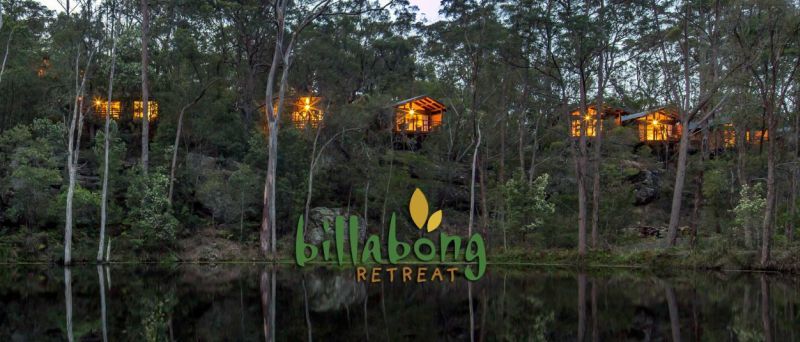 Image Source : billabongretreat.com.au
Treehouse en suite cabins, spectacular waterview rooms and traditional cottages make this eco-resort a perfect haven for relaxation seekers. Located in bushlands amidst a vocal native community, Billabong retreat can be reached in just 45 minutes from Sydney.
This family-run property offers everything you need to refresh and rejuvenate starting from yoga and meditation workshops to massage therapies. Swimming in the solar-heated swimming pool, hiking along the rustic trails and the nourishing vegan dishes will recharge your cells. You can join self-care and stress management workshops as well.
ADLER Spa Resort, Dolomiti, Italy: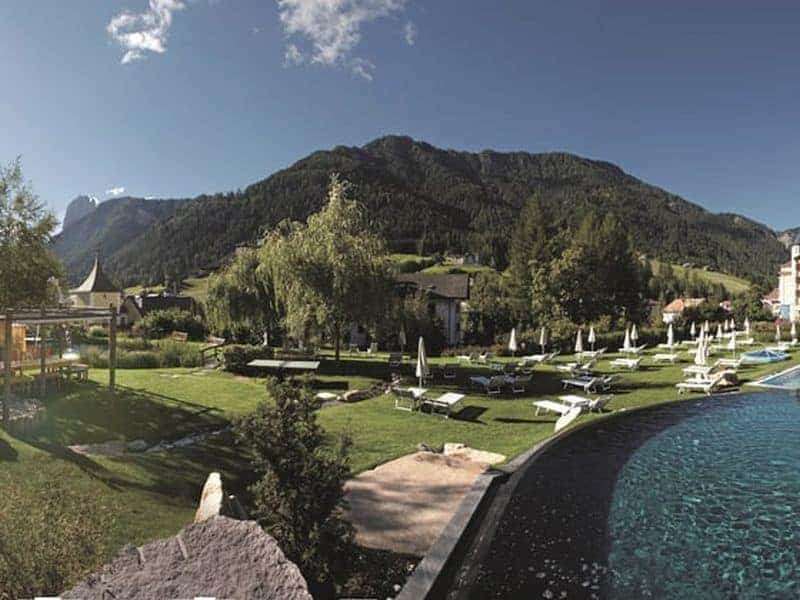 Image Source :  adler-resorts.com
There cannot be a better place to regain your wellness than in the amazing mountainous landscape of the Dolomites, UNESCO enlisted World Heritage Site. The resort strategically located in the heart of history allows guests to enjoy the spectacular autumn colors along with taking up a yoga program.
Bathing in the forest or "Shinrin Yoku" every Tuesday tops the wellness menu allowing free participation of all guests. Guided skiing, snow-shoeing, Nordic walking, ebiking and fitness classes are on offer. For more wellness, get into the expansive spa with thermal indoor and outdoor pools or avail Ayurveda massages.
Grotta Giusti, Tuscany: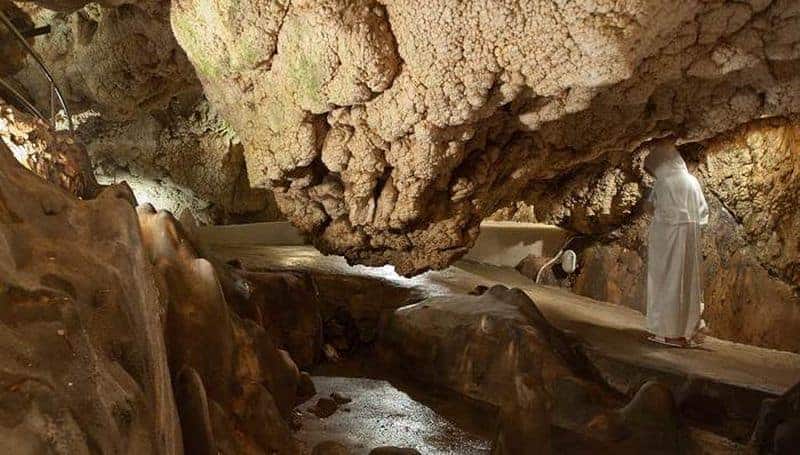 Image Source :  grottagiustispa.com
This well-famed yoga retreat offers out-of-the-box yoga program such as the Thermal Yoga in an ancient thermal cave; the only resort in the world with an underground thermal cave and a hot spring as an integral part of its spa.
Yoga sessions in the labyrinths of caves regulate body temperature, improves focus and attention. The mineral rich spring water oozing from the ground takes care of a number of physical complaints.
Baobab Suites Yoga, Tenerife, Spain: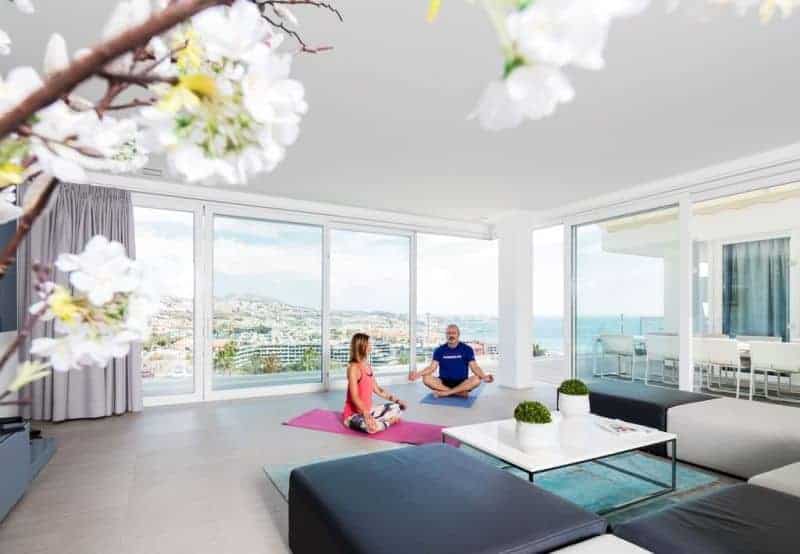 Image Source : baobabsuites.com
The resort with everything for relaxation seekers. On a week-long wellness retreat, enjoy the indoor and outdoor sessions of Hatha Yoga to correct mental and physical imbalance along with a private dynamic power session in your room. Deep tissue massages leave your mind and body completely relaxed with the tranquil view of the Atlantic Ocean aiding in the process.
Chateau St Pierre de Serjac, France: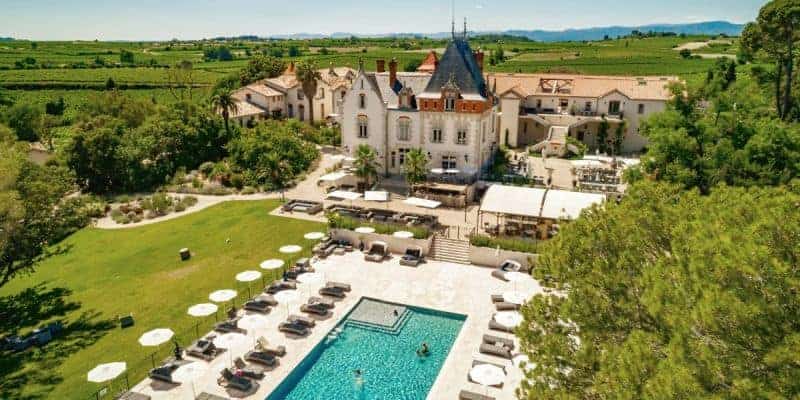 Image Source : serjac.com
This spectacular vineyard estate is ideal for those looking for adventure amidst relaxation. This year, the resort's soon-to-launch wellness offerings include spring weekend road biking along the Mediterranean countryside. Guests will enjoy guided biking along the vineyards and rolling hills.
A fulfilling 3-course dinner will fuel your body for the long rides followed by a relaxing evening by the outdoor swimming pool or spa before retiring into the gorgeous bedroom.
Camp Clarity, Ubud Bali: 
Image Source : static1.squarespace.com
This women-exclusive wellness camp is meant for developing sisterhood and self-enhancement smartly bridging the gap between the life you lead and the life you want to be. Enjoy a full week of transformational experiences where each day is focused on a specific chakra or energy balance along with yoga and meditation.
Enjoy bathing in scared water in temples and other authentic Balinese experiences, massages, swimming and delicious healthy meals finally relaxing in a luxury villa.
Escape to Shape, wellness safari at Vumbura Plains, Botswana:

Image Source : res.cloudinary.com
Take part in specially curated wellness vacations with a unique combination of yoga, fitness, healthy cuisine and culture in the 5-star luxury retreat in Vumbura Plains. Majestic villas overlooking jaw-dropping plains elevate your wellness to the peak.
Daily early morning yoga and meditation sessions, adrenaline rushing activities and cultural exposure in the afternoon and finally a massage and private plunge pool complete your wellness plan.
Oberoi Sukhvilas Resort & Spa, New Chandigarh, India: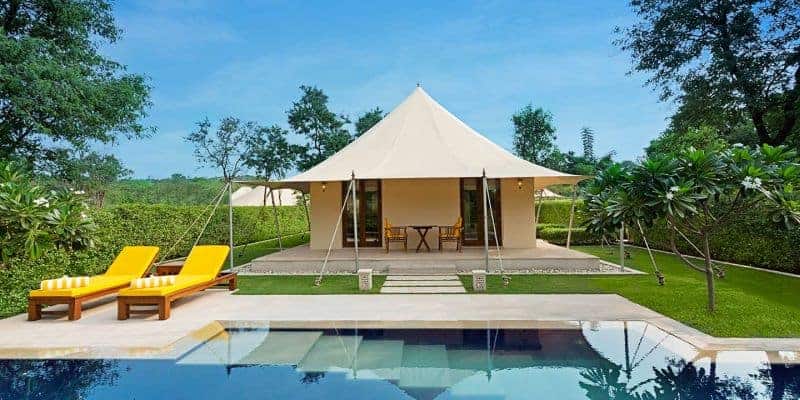 Image Source : oberoihotels.com
Amidst the 8000-acre region along the Siswan Forest inhabited by peacocks, barking deer and handful big cats stands this sprawling wellness resort. A range of newest wellness offerings are conceived this year starting from a 5-day digital detox program comprising of yoga, meditation, massage and forest bathing to a 21- day weight management program.
The vast spa offering hot stone massage, singing bowl and sound bath treatment are enticing enough. Guided hikes through deep woods with high chances of spotting the fauna should not be missed.
Talalla Retreat, Sri Lanka: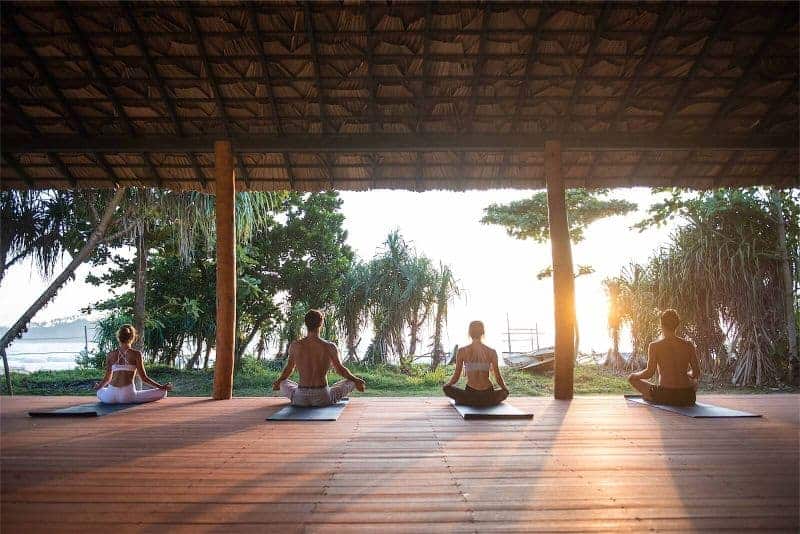 Image Source : talallaretreat.com
Few places that we visit touch our spirit and invigorate our mind. This holds true for Talalla Retreat. Crystal clear azure water, golden sand and mind-blowing sunrise and sunset views wipe off all mental and physical stress.
With its elegant simplicity and resplendent tropical flora, the resort offers unlimited serenity allowing guests to immerse in unmatched natural beauty. Get the real taste of relaxation in the large freshwater pool or spend idyllic hours on the hammock sipping special cocktails.
The Retreat at Blue Lagoon, Iceland: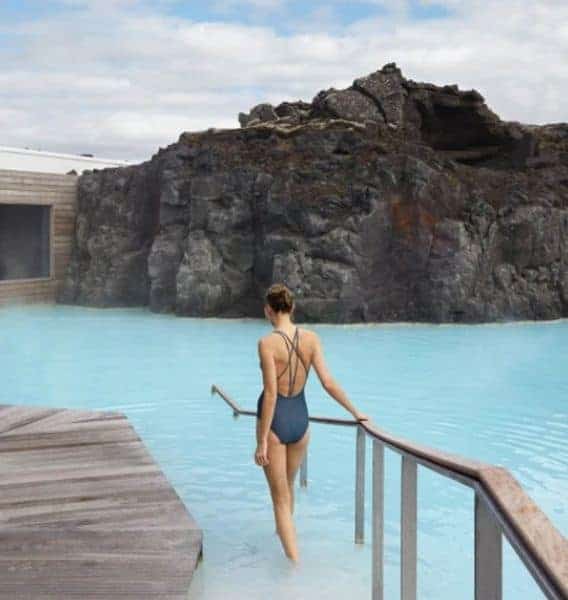 Image Source : bluelagoon.com
A different type of wellness break welcomes you at this new retreat in Blue Lagoon. The interior décor and serenity of this 62-suite luxe retreat is entirely meant for comfort and wellbeing. Each suite has private access to lagoon and geothermal waters allowing guests a cold dip and enjoying hot steam thereafter.
Pamper your skin with in-water massages. A sumptuous breakfast and quality champagne perfectly fits in your wellness schedule. The spectacular view of the volcanic horizon from the balconies is simply mind-blowing.
Floating Leaf Eco-Luxury Retreat, Indonesia: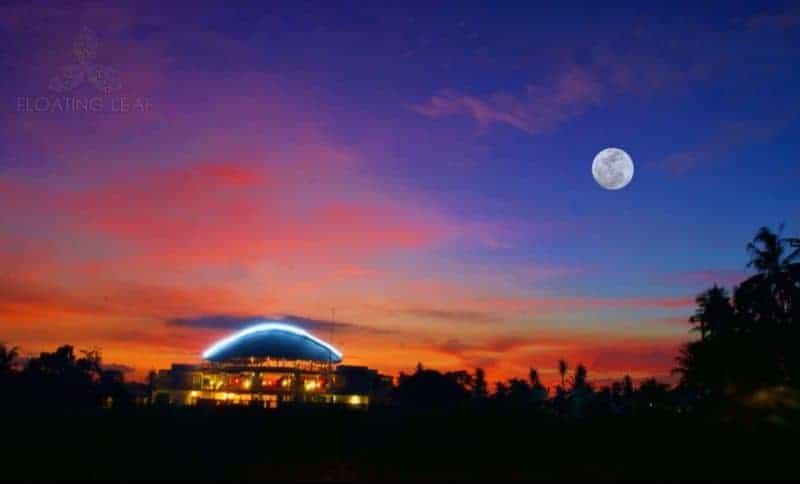 Image Source : balifloatingleaf.com
Recharge and nourish your mind and body in this peaceful eco-retreat where ancient Balinese wisdom nicely blends with modern luxury. Luxurious villas, healing spas, nutritious meals and drinks and cooperative staff all do their part in enhancing your wellness.
Starting the day with coconut coffee is an experience by itself. The Deep Blue Treatment, a combination of massage, scrub and bath is worth mentioning. The Yoga Shala presenting an amazing sunset offers the right stage for harmonizing your mind and body.
Vichy Celestins Health Center, Qatar: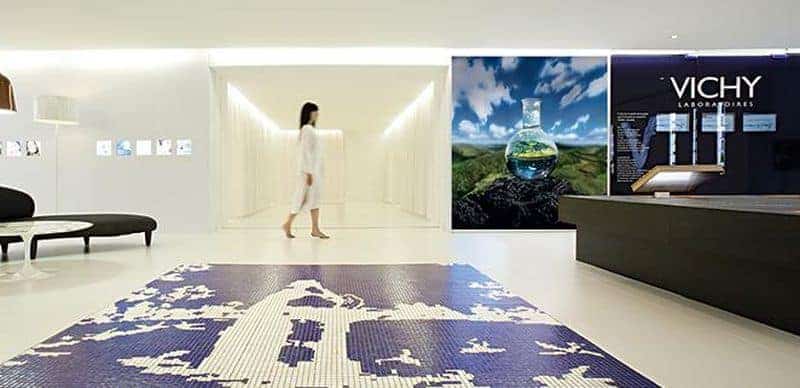 Image Source : salwa-vichycelestins.qa
France's Compagnie de Vichy having more than 150 years of experience in thermal medical services has specialized offering in Balneo Therapy. Located at Vichy Celestins Spa Resort- Retaj Salwa, this 3500 Sqm health center can be reached within a 25 minute drive from the Doha City Center.
The resort with168 luxury rooms, villas and suites overlooking the lake aims to grow as a premier wellness destination catering to the requirements of wellness and leisure travelers.Varied lifestyle coaching by experts supported by cutting edge technology, the center takes Qatar's wellness tourism to a higher level.