Today mankind's most pressing need is – wellness. Wellness in all aspects of life-food, health, work, and pleasure. This sudden demand surge has opened the floodgates of opportunities for wellness resorts, wellness centres, hospitals, hotels, facilitators, and businesses.
I believe medical tourism is also moving towards a new shift where wellness will have a bigger role. The need of the hour is to bring in innovation, test creative skills, and even experiment. What would be the best wellness business practices today and in the coming years?
Channelizing challenges into opportunities
Crises will come and go. Global consumers have accepted the fact.  They are more mindful of their wellbeing and look for the standard wellness practices/measures wherever they go and on whatever they spend. They are bracing up for resilience-building in different life aspects that would help them to cope up with any future adversity.  Modern healthcare and the wellness world have realized their critical role in healthcare delivery, and this is likely to drive integrated medical wellness in the coming years.
Wellness is the future
Industries will embrace wellness in unique ways for the ultimate customer experience. What are the factors that would drive tomorrow's wellness business?
Let us check a few challenges the world is facing.
1 out of 5 in the world is experiencing some sort of medical condition
970 million people worldwide have mental health or substance abuse disorder
Mental illness affects more females (11.9%) than males (9.3%).
It is estimated mental disorders are attributable to 14.3% of deaths worldwide, or approximately 8 million deaths each year. (JAMA)
Anxiety is the most common mental illness in the world affecting 284 million.
Depression hitting 264 million
According to GWI, Mental wellness is a $121 billion market. Preventable non-communicable diseases account for more than half of global deaths.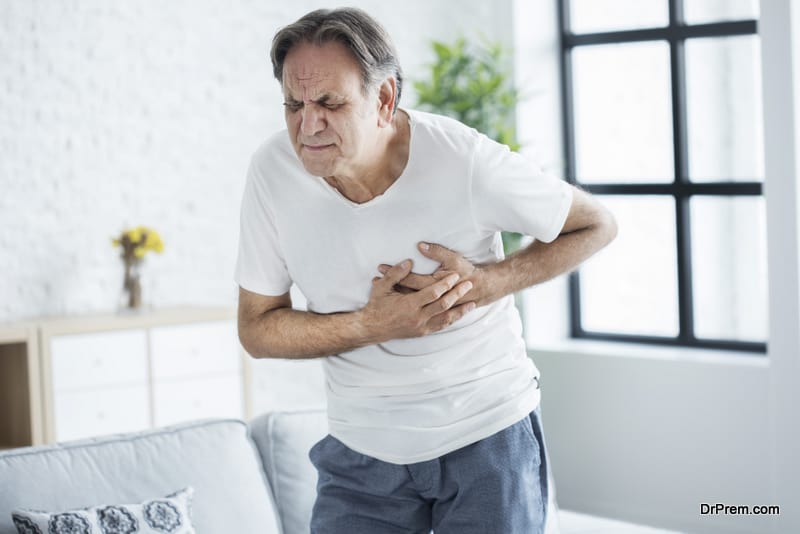 69% of annual global deaths are from preventable non-communicable lifestyle diseases namely hypertension, diabetes, cancer, cardiac diseases, and mental disorders. (GWI stats)
Chronic preventable lifestyle disease could be cut by at least by 50% if people lead a healthy lifestyle.
Given the situation, I believe wellness will become the most-prioritized of all in the world.
Tapping the potential of multi-dimensional wellness
The evolution of wellness is amazing, from a rarely-considered attribute to an essential lifestyle habit to be implemented in daily activities leading to happiness, satisfaction, and overall wellbeing.
But many people are yet to get a clear concept of wellness and wellbeing. Wellness is multi-dimensional encompassing:
Physical wellness
Emotional wellness
Social wellness
Cultural wellness
Spiritual wellness
Intellectual wellness
Occupational wellness
Financial wellness
Environmental wellness
Ethical wellness.
Wellness is the continuous pursuit in life while well-being is the realization. Adversities impact our wellbeing but how we react and cope up with matters most. Opportunities lie in creating innovative strategies helping people to get back to their wellness track.
Living well is the new living long
The burgeoning aging population with higher spending capacity that yearns for a quality living is pushing the wellness real estate market. A robust growth of long-stay wellness retirement resorts, wellcations, and all that promote practices conducive to wellbeing is imminent
Rising global healthcare issues and affluent aging population are pushing the $4.3 trillion wellness industry and nearly $700 billion wellness tourism market.
Best practices to generate revenue from wellness
How can we let go of this opportunity? Let us consider the following practices.
Integrate wellness programs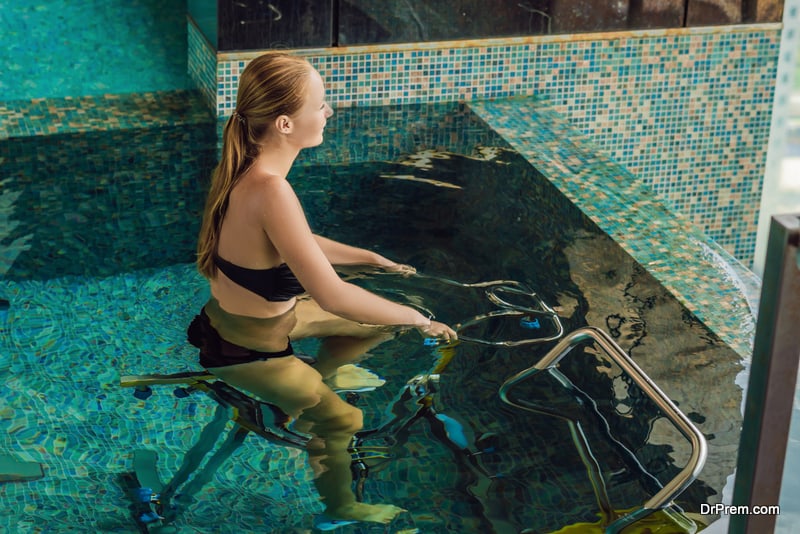 Those running a hotel, resort, hospital, clinic or wellness centres can transform them into wellness resorts, hotels, hospitals, or clinics by integrating specific wellness practices. Many leading medical and wellness facilities and resorts have embraced this purposeful wellness integration. It has improved treatment outcomes and patient experience and boosted earnings.
Shift your focus to integrated propositions
Medical and wellness tourism facilitators can step up their earnings by considering personalized and curated medical wellness packages as per the specific needs of patients and customers.
Forging partnerships
Hospitals, clinics, resorts, wellness centres, facilitators, therapists, and travel organizations can forge partnerships to serve diverse the wellness objectives of customers.
Best practices to start a wellness business
You need to follow the basics and be watchful about the developing market and its demands. Be smart in anticipating.
Product and pricing
Consumers are aware of their wellness requirements.
Provide outcome-based science-backed treatments and programs.
Understand the customers' perception of pricing.
Set the price according to the market demand.
Propositions
How appealing are your offerings to your customers? Do they resonate with them? Most importantly, generate the desire and need in your customers' minds.
Be an expert in communicating humanely
We handle hundreds of enquiries every day. We understand their sufferings and distress. Few soothing words and the right approach, you win them!
Be humane while communicating with patients beyond the professional attitude.
Invest in your staff and train them to communicate better with patients.
Get the feel of your online reputation
Positive online interaction builds trust in your customers' minds.
Strongly promote positive reviews.
Showcase your performance
Deal with negative reviews smartly. Show that you have resolved the issue to the customer's satisfaction.
Watch out for the trends
Shifting customers' behaviour makes wellness trends dynamic.
Create provisions based on emerging needs.
Staycations, immunity-boosting, biohacking, intermittent fasting programs are finding more takers.
Be social on social media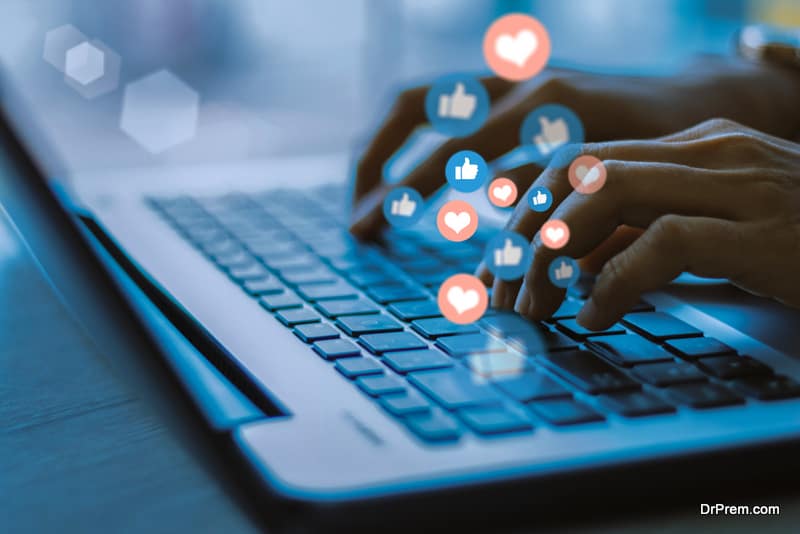 How social are you on social media? Does your audience get value from your interaction?
Engage not just post. Interact with the audience. Guide them. Educate them. Inform them.
Ensure that your content has value. It effectively addresses the concerns of your audience.
Do not ignore Paid Ads
DrPrem website gets 1 million page views every month. Even in trying times, we didn't cut a single penny in paid ads. Look for low-cost high-return advertising campaigns. It will pay off!
Measure Customer Service Experience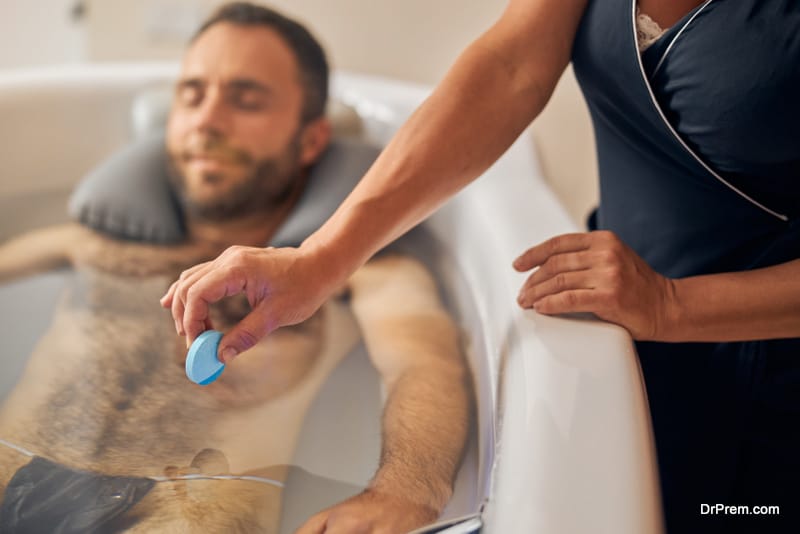 Get your customer service experience measured on a scale based on the following criteria.
Peace of mind (of guests)
Moments of truth
Focus on outcomes
Product experience
Once you get to evaluate their experience, you will know where you are doing well and where you need to improve.
Finally, continuously revisit the aforesaid dimensions of wellness in remodelling your wellness offerings. You will find business opportunities in all of them.