Philippines wellness tourism is melding science and luxury packing a big punch for wellness travelers.  This much sought-after Asian wellness destination is targeting a bigger picture of the individual's health and wellness for wellness tourism growth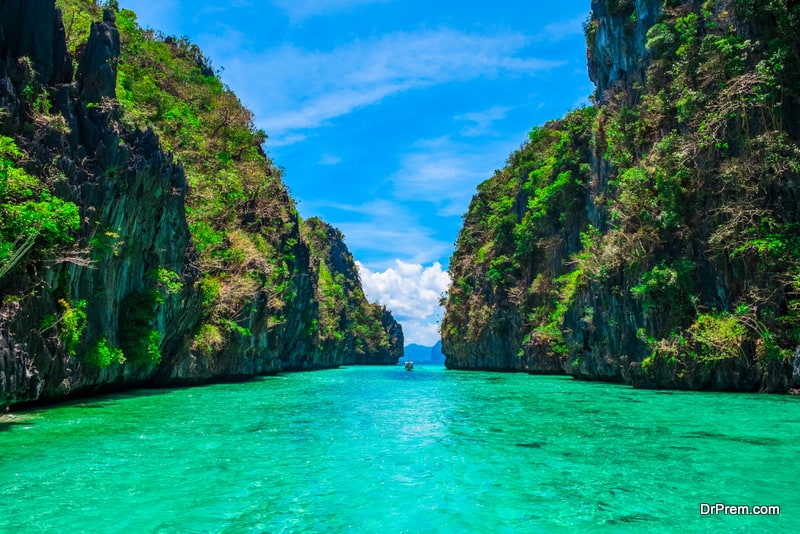 When somebody heads to this country of 7107 islands, it is the dream of an ideal beach vacation that rules the mind. The Philippines is trying to position its wellness offerings in a different way beyond azure sea waters and pristine shores. It would be a sort of integrated wellness vacation for travelers through life-changing well-balanced programs.
One destination may not fulfill all wellness and travel expectations of an individual. Wellness tourism in the Philippines can be a different experience altogether if travelers choose to do so.  Modern-day health-conscious wellness travelers prefer science-based luxurious wellness offerings that satisfy their quest for wellness in all respects.
Why Philippines?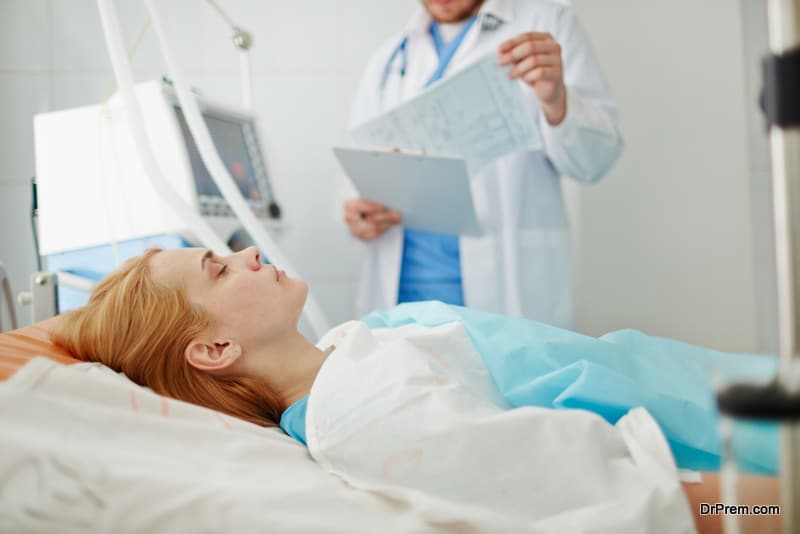 The country has been a major tourist destination for some years now with around 7,101 islands that tourist coming here can explore. Over the years Philippines has also turned itself into a major hub for medical and wellness treatments provided at affordable rates as compared to some of the more developed nations.
The treatments are of world class and provided by trained as well as qualified professionals. Additionally, visitors are assured of excellence in quality of services since the hospitals in the country are accredited by QHA Trent which is a well known British accreditation company as well as by Joint Commission International (JCI) which is one the leading American accreditation groups.
Advantage for Philippines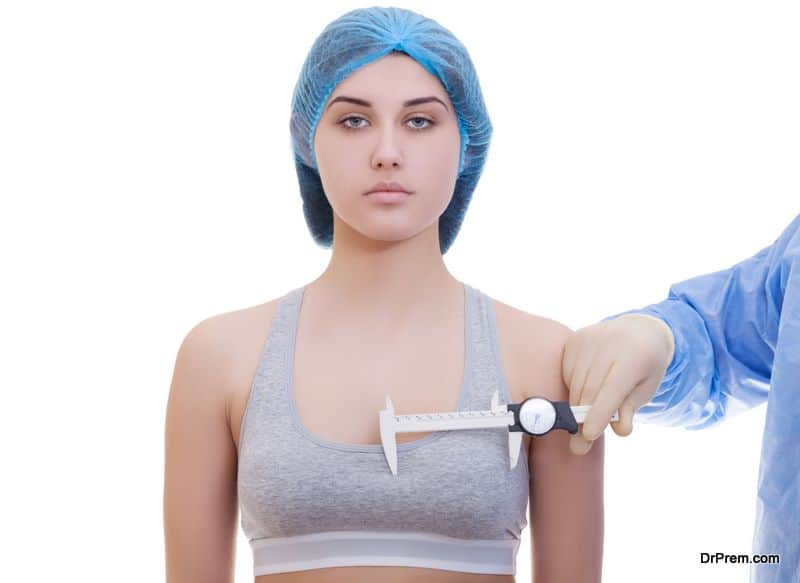 The points in favor of Philippines are the natural resources it has as well as the trained professionals and wide assortment of medicinal plants and herbs available in the country. Government as well as private organizations are trying to promote the country as a wellness destination. These destinations comprise two basic categories, medical tourism covering plastic and other surgeries, and the second category being wellness tourism in which more emphasis is being given to promote water treatments due to the richness of its natural springs country has with their individual healing properties.
The country is also trying to become a leading provider of some of the most sought after medical treatments such as cosmetic and heart surgery and attempting to promote "hilot" which is one of the indigenous healing systems utilizing touch therapy for removing energy imbalance still practiced by rural people in the country.
Medical Tourism and Philippines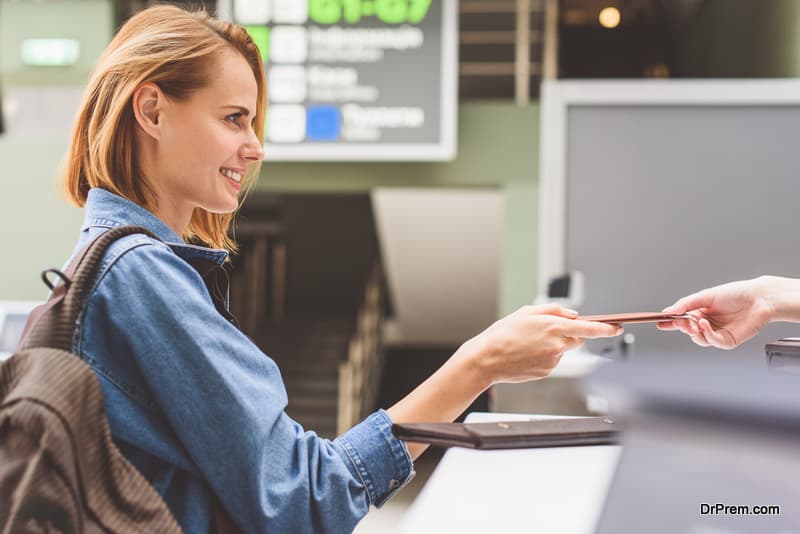 If we look at the statistics, more Americans are opting to go overseas for medical treatments and this number is going to rise as the cost of treatments and insurance climbs up further. It is further estimated that the industry will grow by about 2% of the country's GDP and be a major player in overall economic growth in the country.
To support the health and wellness tourism industry in the country, the government has made new regulation according to which nationals of the US, Japan, the UK and Australia are not required to get a tourist visa to enter the country and can stay in the country for 21 days. This regulation proves to be a major incentive for people of these countries who do not have to undergo the hassle of acquiring a tourist visa, thus making Philippines the preferred destination for wellness tourism.
Philippines wellness tourism posting a steady growth with health tourism: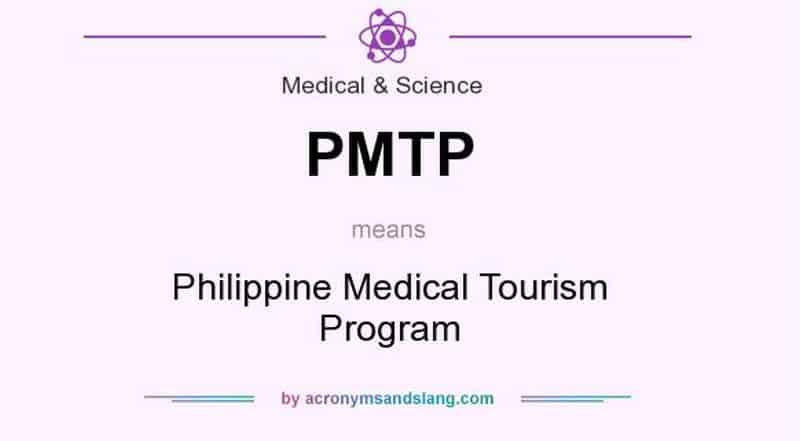 Image Source : acronymsandslang.com
Philippines entered the wellness tourism market late compared to its competitors Thailand, India and Malaysia. In 2004, the Philippines government came up with an initiative named the Philippines Medical Tourism Program that considered both medical and wellness aspects. The private sector was quick to embrace this initiative. Luxury holistic wellness retreats and resorts were set up that melded medical and wellness factors of travelers.
The country experienced a rapid development in the wellness and medical tourism sector expanding by 31% every year in 2015-17.  The gradual rise in the number of holistic healing retreats is proof of the steady rise in wellness travelers.
The location of these spots is a big draw. Be it a highland, beach side or private islands, the retreats manned by trained medical and related professionals create luxurious wellness packages unique of its own. Spoilt with choices, the guests get the best service and amenities aiding in healing of mind and body.  Today, the Philippines is in a great position to occupy a bigger share of the trillion-dollar global wellness and tourism industry.
Handpicked luxury resorts offering science-based wellness experiences:
Wellness retreats in this country are countless. Those offering integrated medical and wellness programs are seeing more guests. People stepping into this country for healthcare assistance or leisure travel are happily spending quality time in these retreats for healing and rejuvenation.  Let us have a close look into few of these retreats:
The Farm at San Benito, Lipa: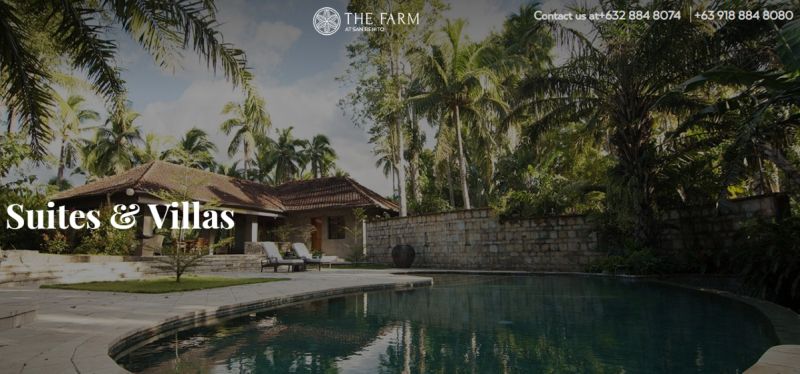 Image Source : thefarmatsanbenito.com
One of the most recognized luxury spas, The Farm at San Benito is a brilliant example of offering integrated wellness services. Over the years, it has received 60 accolades including the prestigious Medi-spa of the year in 2005-6 and the Holistic Treatment of the Year 2011. It was awarded the Best Medical Wellness Resort in 2012-13 from the Senses Award, Germany.
An hour's journey from the city takes you amidst the serene surroundings of Lipa. The neatly designed interiors are conducive to enhancing your wellness. Whatever you see and feel is fresh and pure. Your mind and body get into the unwinding phase as you enter the sojourn of mindfulness. You slip into an ocean of bliss.
The variety of accommodation is something to reckon where guests can make their choice from specially designed villas. The Sulu Terraces are modeled like traditional Filipino rice barns. Thatched roofs and ceilings with wooden beams present a rustic appearance but assure you best comfort.
Modernly designed Palmera Suites have an open shower as a special attraction. Garden Villa offers you a private garden to relax amidst tranquility. For a big family, the Family Villa would be the best fit. The Lakan is perfect for those looking for more exclusivity.
Partnerships with renowned health centers facilitating holistic wellness: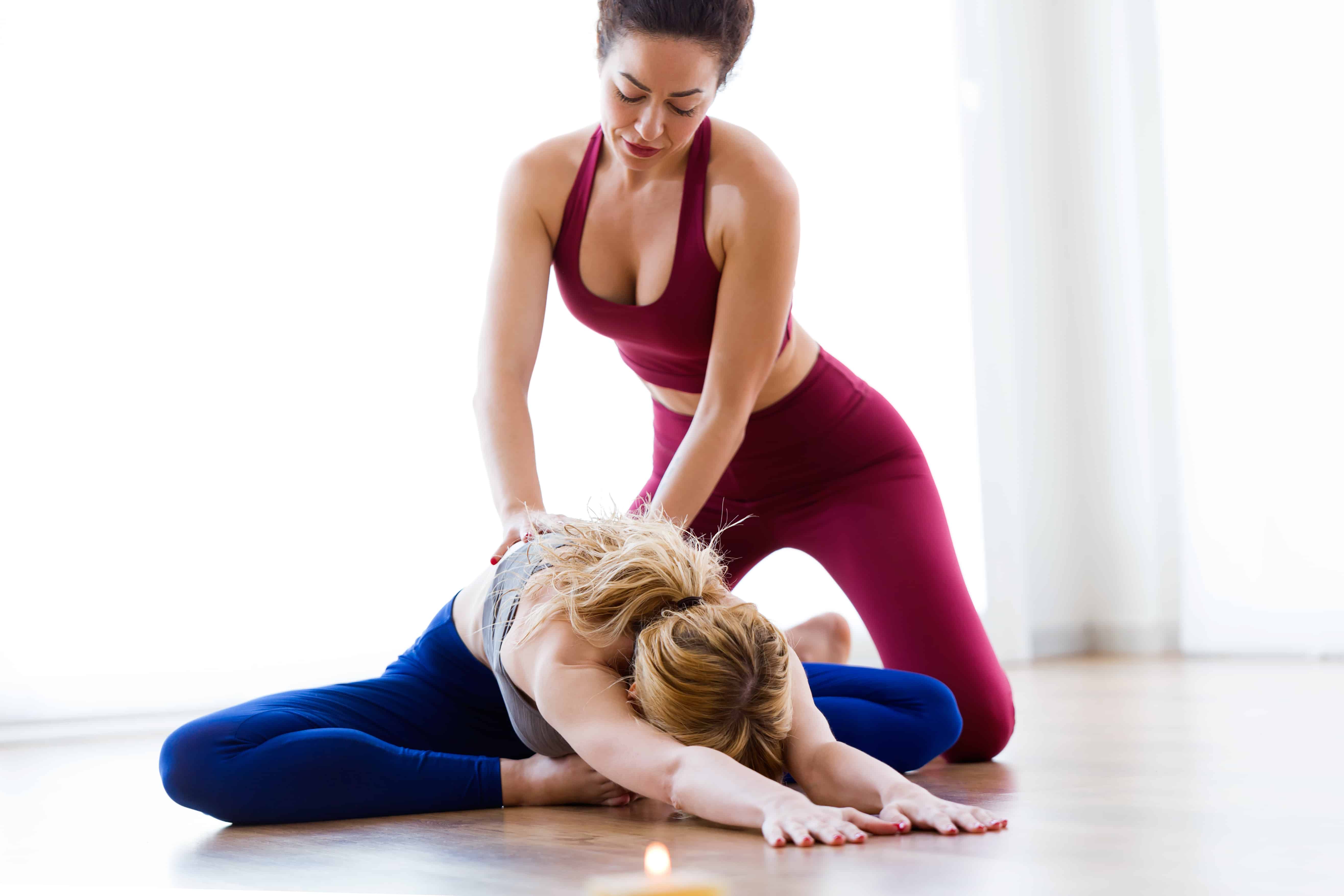 The Farm has formed partnerships with the European Health and Cigna Health to devise holistic treatment programs borrowing principles from Swiss Biological Medicine and Living Life Well Clinic.
The aim is not only to treat the existing conditions but also to provide preventative programs for chronic health disorders. The programs are planned carefully based on evidence-based practices resulting in better outcomes in healing and rejuvenation. The resort has onboard licensed medical professionals, nutritionists, spa-therapists, fitness coaches and yoga teachers to take care of medical and wellness needs of the patient or traveler.
For a patient, there will be a medical consultation with the integrative physicians on the board. After checking the patient's health status, customized wellness programs are created to facilitate faster mind-body healing.
Before arrival, guests irrespective of their clinical condition are required to fill up a questionnaire. They are asked to mention their health habits and practices that help in proper assessment of the individual's condition and create tailored packages.
Customized nutrition with Alive!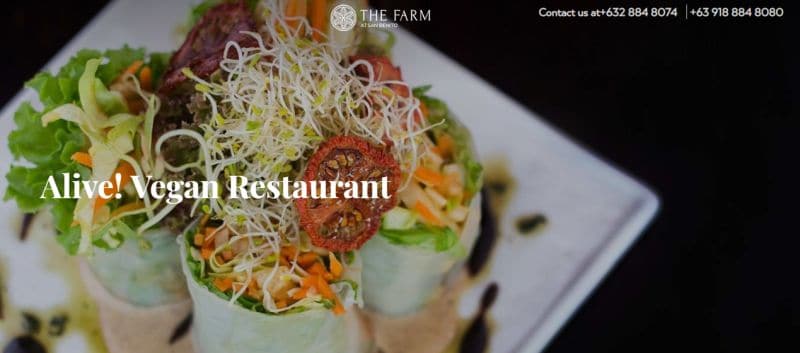 Image Source : thefarmatsanbenito.com
Yes, it is the award-winning on-site vegan restaurant of Farm Benito that would take care of your nutrition. With all information about your health and wellness in hand, The Farm will spread exotic vegan dishes exclusively meant for you.
You will not find any excuse not to address your wellness issues considering the range of offerings. If vegan food does not suit your palate, you can seek more variety and taste in the PESCE, a pescatarian restaurant in The Farm.
Maayo Stay Well experience: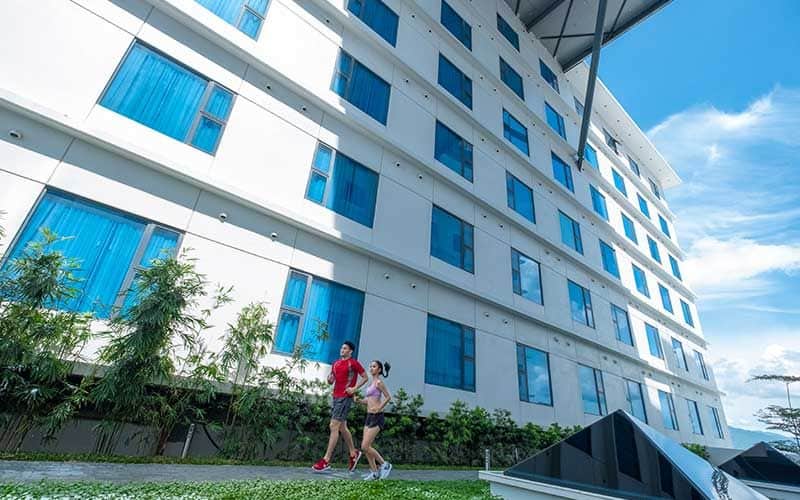 Image Source : maayohotels.com
Talking of Philippines wellness tourism, you cannot leave out Cebu, the most preferred rejuvenation spot of this country. In Cebu, Maayo Stay Well stands as the star in health and wellness offerings. This 4-star hotel and wellness complex offers life-changing experiences by combining world-class hospitality services, integrated medicine, science-based treatments and aesthetics services.
Its two wings Maayo Hotel and Maayo Well are designed with a purpose. The former is the hospitality part of the facility, a paradise for vacationers and wellness seekers while the latter serves the wellness and beauty aspects.
Maayo Hotel: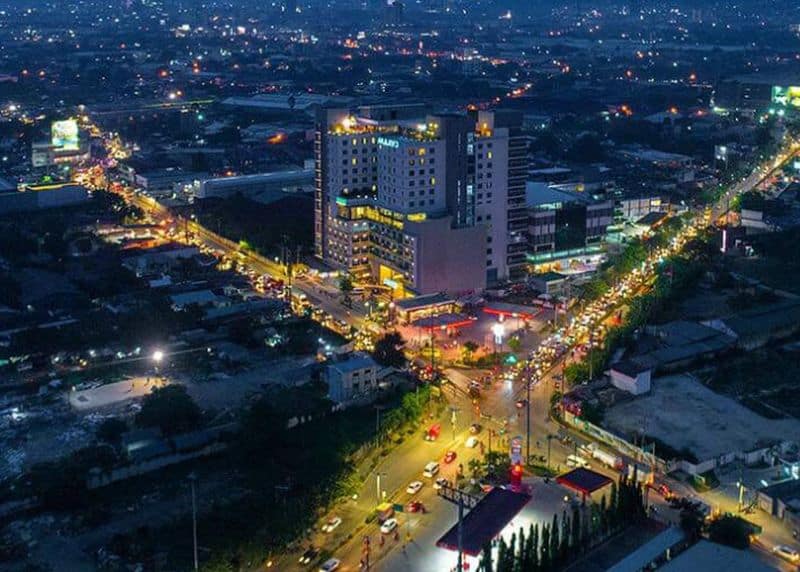 Image Source : maayohotels.com
Hospitality is integral to wellness. The hotel stands as the reflection of the word Maayo meaning "Good, kind or well" in Cebuano.  From the first sip of the complimentary fruit drink to the turn down service ending with deserts, guests get a royal treatment.
Wellness vibes flow in the rooms where guests can nestle cozily. Rooms are equipped with a gym, spa and an infinity pool with the panoramic backdrop of the city. There is also a suitable place for yoga and jogging trail. Be it a standard room or luxury suite, many thoughts have gone into the interior planning to enable guests experience the ultimate taste of wellness.
Maayo Well:
Image Source : maayowell.com
It is worth praising how medical wellness has been integrated with traditional wellness services in this wing. You have a modern outpatient clinic offering top class outpatient services in specific medical tests and procedures. These tests do not require more than a few hours and there is no need for overnight stay.
One can avail ambulatory care services, dental and cosmetic surgeries and services related to nutrition and health including gender-specific wellness. The best part of it is that all these treatments are performed by locally or internationally trained specialists.
In aesthetics, Maayo Well's repertoire includes hydrofacial, age-defying facial, skin rejuvenating PICO treatment, body contouring Elixis, restorative cosmetic dentistry and health-rejuvenating drips and infusions. All these treatments are scientifically established and executed by proven experts.
Another remarkable feature of Maayo Well is that despite offering health-centered offices, it does not give off any intimidating hospital vibe. This is good for guests who do not get the feeling of being sick. Even if the guests are sick, they do not get scared or overwhelmed. Their medical experience amidst this luxury ambience is free from stress.
Maayo Stay Well experience is another feather in the cap of Philippines Wellness Tourism that helps guests to achieve their health and wellness goals amidst ultimate relaxation and luxurious comfort.
Nurture Wellness Village: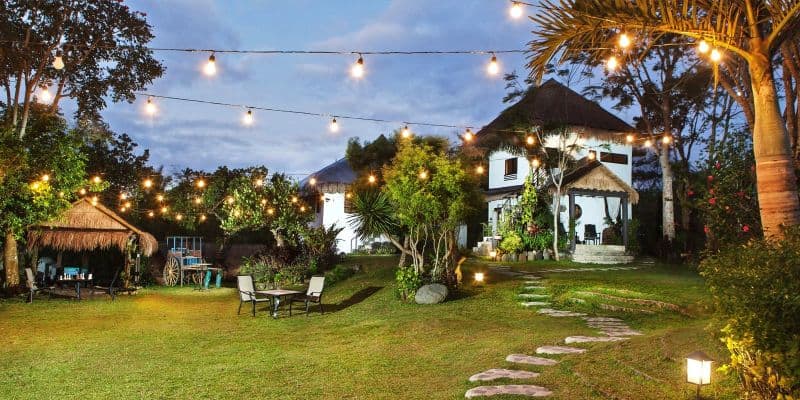 Image Source : nurturewellnessvillage.com
With more than ten years of experience in nurturing Filipino wellness and opening it to the outer world, Nurture Wellness Village has been a pioneer in the growth of Philippines Wellness Tourism. Upholding traditional wellness, it has nicely packed science-based wellness treatments in a luxurious package. Labeled by CNN Travel as one of the most relaxing spas in Southeast Asia, Nurture Wellness Village does not treat but nurtures.
It has launched the Wellness Intervention Program in response to the joint call of the Department of Health (DOH) and the WHO to address the rising global epidemic of non-communicable diseases. In view of the low health and wellness status of the country's population, the resort-spa has incorporated conventional medicine to prevent the rise of lifestyle diseases focusing on three major aspects: prevention, recovery and rejuvenation.
Wellness Intervention Program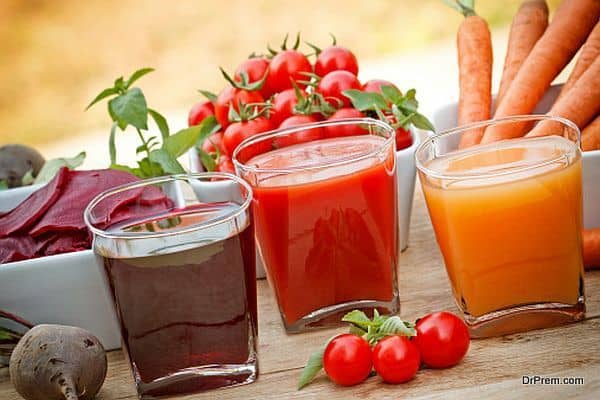 The Wellness Intervention Program led by a medicine expert having more than 20 years of experience has a variety of packages. This encompasses diabetes prevention and treatment, health programs of kidney and heart, immunity-boosting and other transformative programs.
Complete with science-based holistic programs, Nurture Wellness Village offers computerized health checkups, diagnostic tests, executive checkups, fitness and exercise regimes, detoxification sessions, immunity-boosting programs, healthy cooking classes and juice preparation sessions not to mention of Tai Chi, Qi Gong and yoga sessions.
Guests are allowed to spend quality time in the organic garden, go for pineapple trekking and explore Lakad Kalinga, a reflexology path. Guests enjoy authentic Filipino experience in cozy luxurious accommodations. The Garden View Room, Forest View Room and the Ifugao Spa Suite are exclusive in its rights.
Adding glamour to camping, Glamping Packages in Nurture Wellness Village offers a real taste of luxurious wellness. Well-furnished glamorous camps of Nature Farmacy feature resort-style facilities with air conditioning, running hot and cold water and round-the-clock butler service. Ideal for those looking intimate wellness wrapped in ultimate luxury.
Aegle Wellness Center, Balesin Island, Quezon: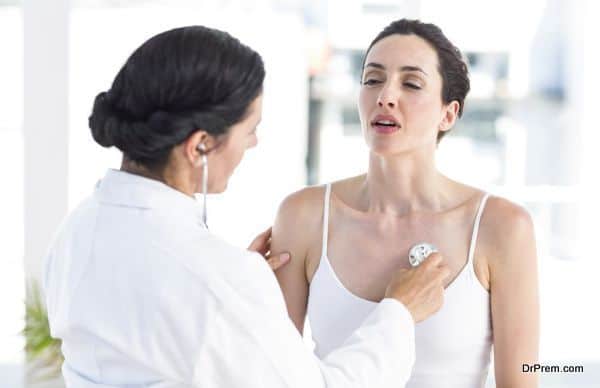 How about a week-long wellness program at Aegle, another premium destination of Philippines wellness tourism?  What make it stand apart from the rest are its state-of-the-art medical facilities and top-class Thalassotherapy pools.
A typical wellness session includes diagnostic tests, workout schedules, detox programs, nutrition, spa treatments and yoga session. Routine medical checkup and specific diagnostic tests are conducted at the start for assessing health and wellness of the guests.
Exclusive nutrition plan: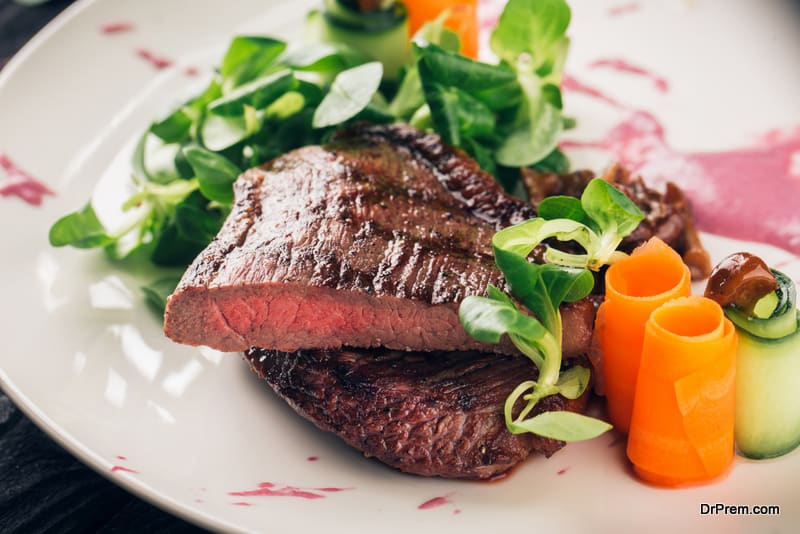 Aegle Wellness Center has a different type of nutrition plan or guests. Along with a customized diet plan, here it is common for guests to receive a month-long supply of vitamins and supplements customized to individual requirements.
Regular consultation with a nutritionist follows that helps to create the ideal diet plan suiting the person's health and wellness goals. Have trouble in identifying health goals?  In-house doctors are there to help you out.
Aegele's approach to healthy eating is maintaining the right portion size and balance. No overdoing. Guests enjoy meals at different outlets of the island like a portion of sautéed tenderloin meat and salad or grilled fish and couscous for lunch.
Most important is that a nutritionist will sit with the guest to discuss sustainable healthy eating without any self deprivation. Spending a week in Aegle's wellness program may seem to be a boot camp but the picturesque setting and serene ambience pamper you to the highest level, a luxury you seldom can afford.
Thalassotherapy pools and Hyperbaric Treatment form prime features: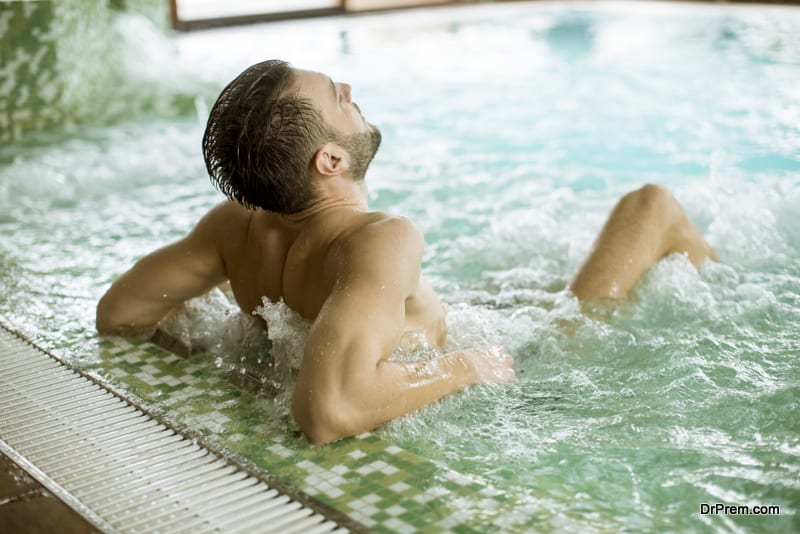 Each day starts with early breakfast followed by one to one workout session in the gym, a soothing bath in the thalassotherapy pool finally ending with steam bath and lymphatic massage.
Each thalassotherapy pool is specifically designed to address various skin conditions like inflammation and skin sores. You spend an infinite time relaxing in the pools as the sound of crashing waves and fresh sea breeze rejuvenate your soul.
After the early morning wellness session, midday medical treatments start depending on the condition of the guest. It may include an intravenous detox drip or a 40-minute session in the Hyperbaric Chamber to restore mind-body balance and boost the immunity system.
The integrated science-based medical-wellness approach of Philippines is creating waves in global wellness tourism. Dwelling in the fast-paced world, every traveler dreams of meeting health and wellness goals without much effort. The Philippines is just fulfilling the dream by offering the easiest avenue of reshaping wellness.