Spa culture and bodily treatments have been the part of the traditional culture and have allured many a people to its enticing benefits. Indigenous spa treatments have been the treasured possessions of the culturally drenched atmosphere. Traditional spa practices are a unique experience that runs in the history of humankind.
Its secrets are deeply listed in the pages of history that are passed on from generations to generations. Spa treatments are an effective and efficient ways to heal. It is therefore the art of turning into restoration and creating a balance where the mind, body and soul are in harmony with each other. Some of the traditional spa treatments are: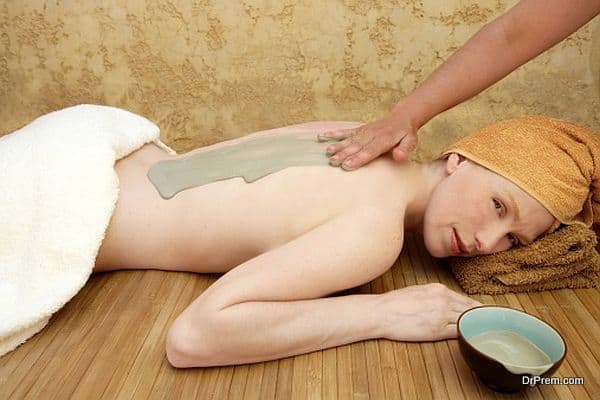 Kemiri Nuts Body scrub
This treatment is a cleansing and nourishing spa treatment. This indigenous spa treatment has its origin from the mountain villages of Indonesia. Kemeri are the candlenut trees that are found in plenty in Indonesia. In earlier days, it was used as natural body soap to cleanse the skin. This spa treatment includes:
Kemiri Massage
Body lotion rub
Foot Bath
Sirih Bath
This procedure takes approximately 90 minutes. It is highly recommended for sensitive and dry skin.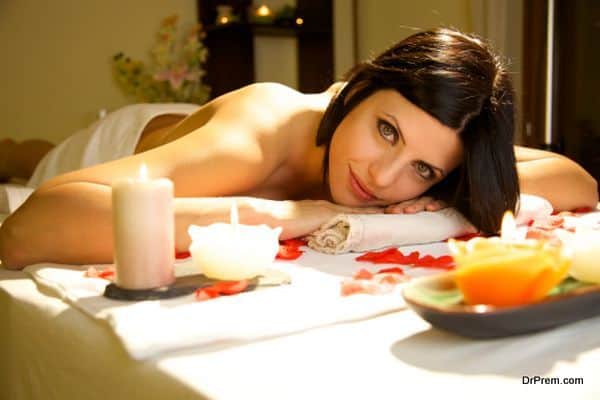 Mandi Luhur
It is one of the most common spa treatments of Indonesia and is in continuous practice since the seventeenth century. This treatment is an exfoliating and a body polishing treatment. The massage is done through a traditional paste made of turmeric, jasmine oil, rice powder, lawak sandalwood and temu. The effect is that the skin becomes sot, supple and shiny. The procedure involves massage of the paste on the body, which is, then left to dry for at least 20 to 30 minutes.
This procedure is very effective for getting a softer and improved skin quality.
Tibetan warm ginger scrub
This indigenous spa practice is best known to heal seasoned and tired skin and improving the circulation. This treatment uses the ancient ginger root therapy that has a lot of value in the Tibetan culture. The paste that is used is a mixture of warm apricot kernel oil, apricot kernel meal, fresh ginger root and organic honey. A full body exfoliating massage is then carried out that leaves the body feeling hydrated.
This procedure is around 45 minutes long and is known for leaving the skin soft and supple.
Coconut Mangir Body scrub
This treatment is skin exfoliating and skin rehydrating treatment. Indigenous massage is done through jasmine massage oil. Mangir is the main attraction of this particular spa treatment. Mangir is a traditional recipe that is made up of rice, spices, roots, flowers and freshly grated coconuts. The treatment includes massage, mangir scrub, body lotion scrub, flower bath and footbath.
This spa treatment is 120 minutes long. It cleanses, and hydrates skin like no other treatment.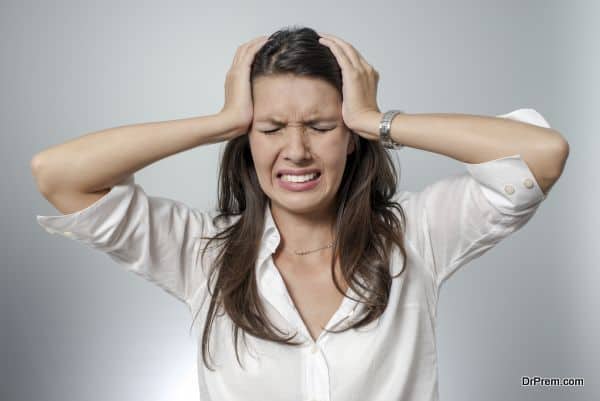 Balinese Boreh
It is a curative and a preventive spa treatment. It is a heat therapy and is helpful in treatment of headaches, arthritis, chills and muscle aches. The ingredients used in this spa treatment are ginger cinnamon, turmeric, coriander, rice powder, sandalwood and nutmeg. It is then blended with galangal water or is spiced with scented oil. This paste is applied to the body that creates a heating sensation.
After leaving it on the body for five to ten minutes, the paste is rubbed off. It acts as the natural moisturizer to the skin leaving it soft and nice. This treatment is not recommended for pregnant women, owing to the direct contact with heating sensations that are not advisable for them.
These indigenous spa treatments have been serving the world in their own way. These natural procedures help in rejuvenation and restoration of a beauty stream that directly runs from the elixir of youth.
Summary
Indigenous spa treatments are running through the ages and making the world look and feel beautiful. These traditional recipes help in rejuvenation of body, mind and soul.