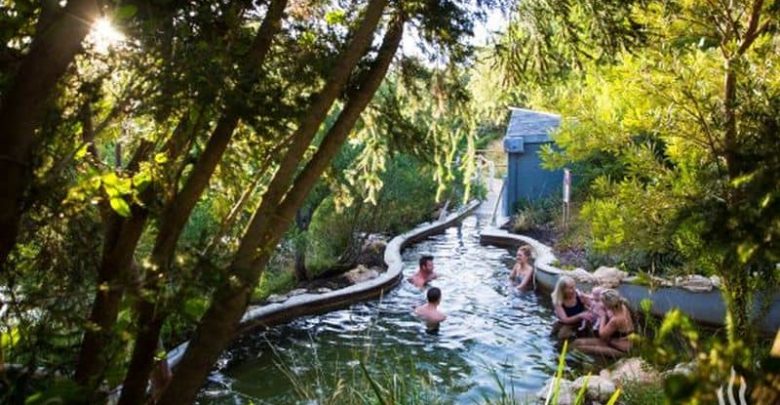 Booking for wellness experiences has shot up sharply with Airbnb reporting over 500% growth in such bookings last year. The highly stressed global population is eagerly seeking blissful experiences be it a weekend trip or a dream vacation. From hot springs, luxury spa to meditation and silence retreats, wellness-enhancing features are must-inclusive in these trips.
If you are one among millions of enthusiastic wellness seekers, here is the list of most booked wellness experiences from all over the world as compiled by the booking data of Tripadvisor and Airbnb. Some are available at your doorstep while some may need special travel plans. Make your choice right now.
10 Most booked wellness experiences from Trip Advisor:
Private entrance to Szechenyi Spa, Budapest, Hungary: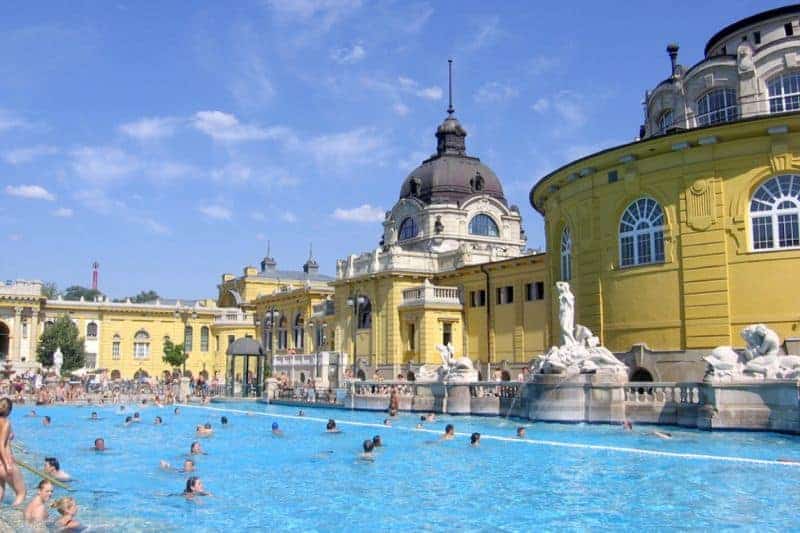 Image Source : szechenyispabaths.com
Szechenyi Baths form one of the top attractions of Budapest being one of the best and largest baths in Europe. With 15 indoor baths and 3 grand pools, this is the perfect place for rejuvenation and fun. Enjoy a relaxing cleansing bath followed by the massage and facial treatments.
Wai-O-Tapu Thermal, Rotorua, New Zealand: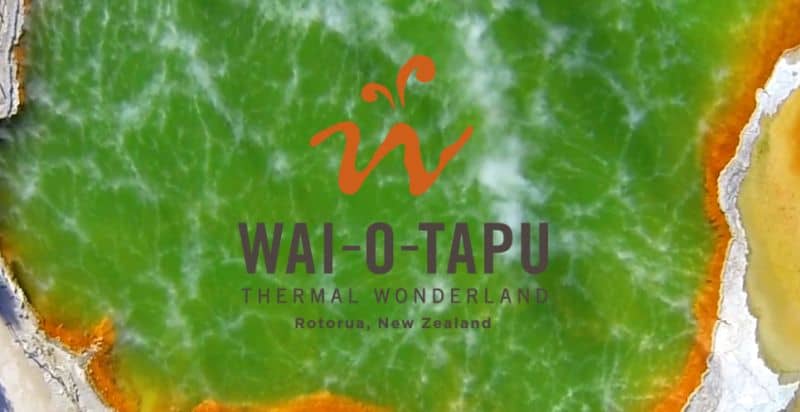 Image Source : waiotapu.co.nz
The geothermal wonderland in the Taupo volcanic zone of New Zealand, 27 km south of Rotorua is a much sought-after wellness experience. You discover the uniqueness of this geothermal site as you stroll past the whirling mud pools, steaming lakes and volcanic craters. The walking trails are enjoyable. Grab a bite on the on-site café.
Hammam Al Andalus, Granada, Spain: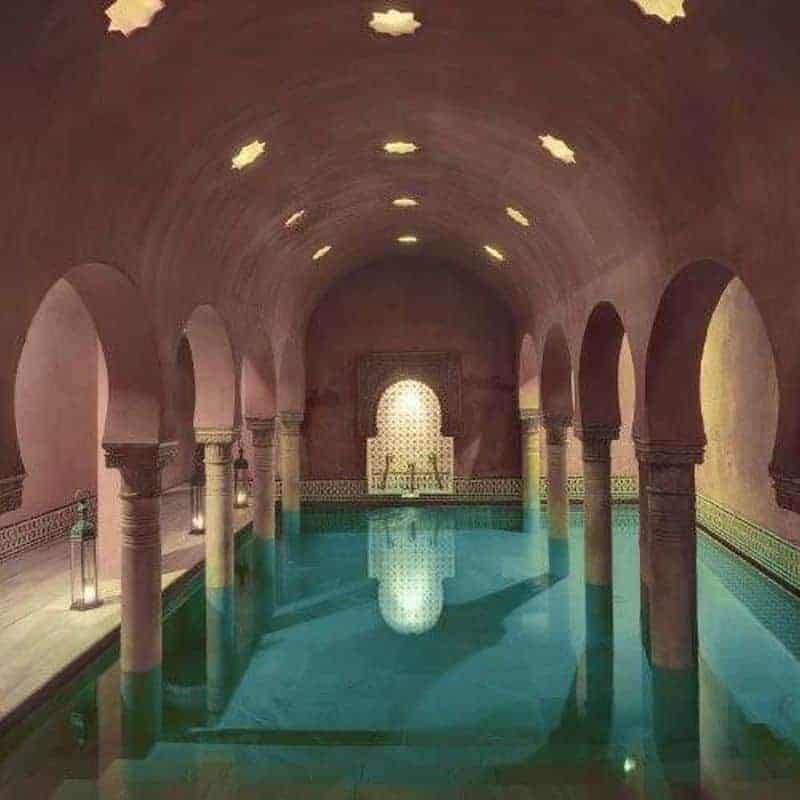 Image Source : hammamalandalus.com
Wellness seekers looking for traditional Arabian Baths are heading to Hammam Al Andalus for a spectacular wellness experience.  Bathing rituals, massages and water journey take you to a new level of wellness. Relax at your own, experience the 1.5-hour long massage and sip mint tea admiring the mesmerizing Arabian décor.
Golden Circle and Secret Lagoon day trip, Reykjavik, Iceland: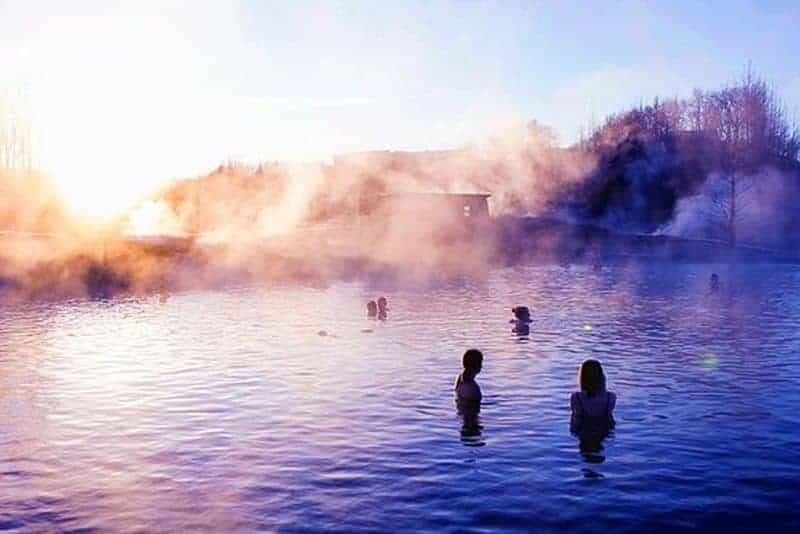 Image Source : media-cdn.tripadvisor.com
That Iceland's geothermal sites are also among the most booked wellness experiences does not come as a surprise. Make most of your wellness journey in a compact day tour from the Secret Lagoon and then moving on to Gullfoss Waterfall, Strokkur Geyser and Thingvellir National Park.
Termas de Cacheuta, Mendoza, Argentina: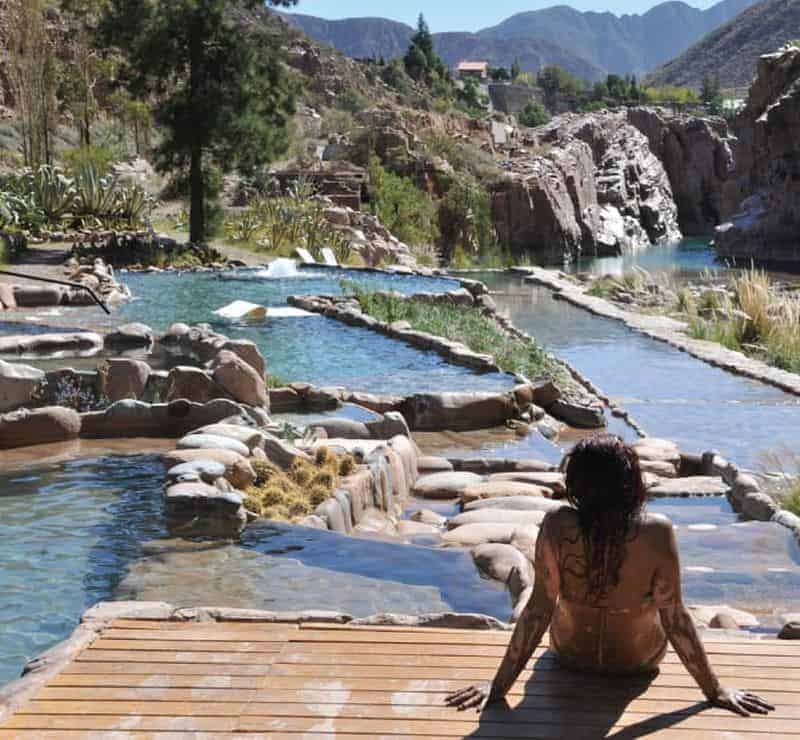 Image Source : termascacheuta.co
This site has seen a higher number of bookings owing to its scenic wellness experience. Amidst a picturesque setting in the Andes range, you get to enjoy special thermal baths in stone pools set at different temperatures offering varied hydrotherapies. Grotto sauna, mud therapies and whirlpools, aromatherapy and reflexology massages and exquisite local cuisine complete your wellness experience.
Mineral Hot Springs, La Fortuna, Costa Rica: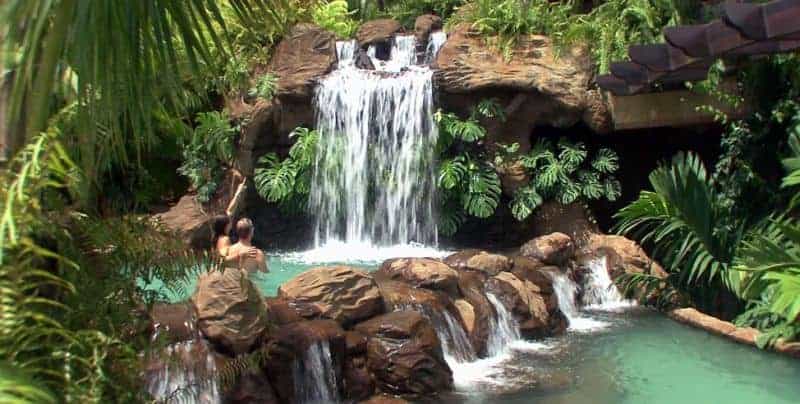 Image Source : thespringscostarica.com
No doubt, Costa Rica, the globally famed wellness destination will give you one of the best wellness experiences. Soak up into the luxury of wellness in the naturally warm waters of these pools. Relax and enjoy the grand tropical gardens of La Fortuna. Explore the hundreds of yards of rainforest trail only to get thrilled by sudden spotting of wildlife.
Luxury spa package So Thai Spa, Phuket, Thailand: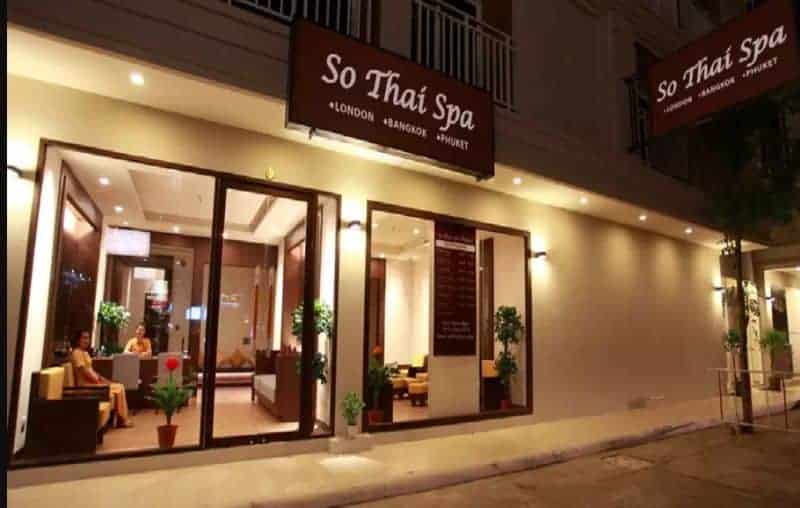 Image Source : static.toiimg.com
Phuket, the wellness spot of Thailand offers the best of wellness experiences in the world.  The 4 hour pamper in So Thai Spa is enough to heighten your wellness. Enjoy the foot massage, gold body scrub, aroma massage, facial and head massage done by specialized therapists. Great value for money.
Peninsula hot springs spa day trip from Melbourne, Australia: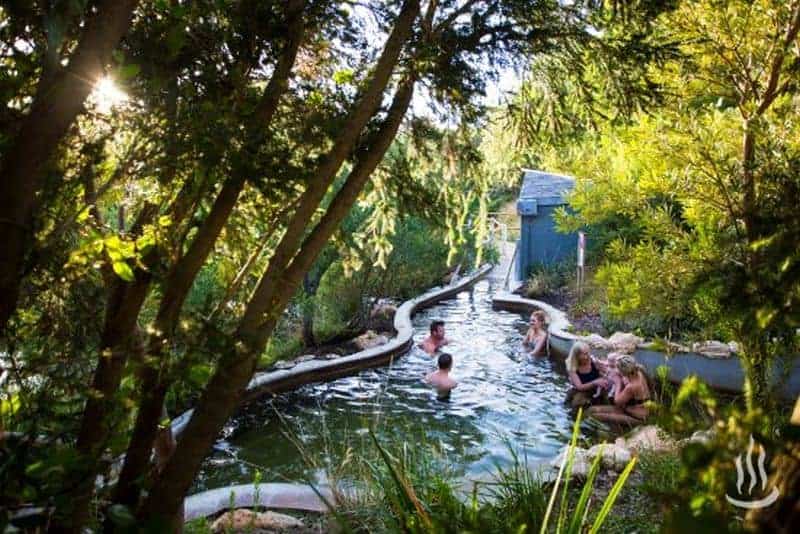 Image Source : media-cdn.tripadvisor.com
The first natural hot springs and spa of this region gives you the best wellness experience to relax and rejuvenate. Winner at the World Luxury Spa awards since 2014, the spa is aimed to rejuvenate your body and soul with its offering of 20 bathing experiences. Exploring the famous strawberry fields of the Sunny Ridge strawberry farm is an added attraction.
Thermae-Yu hot spring in Shinjuku, Tokyo, Japan: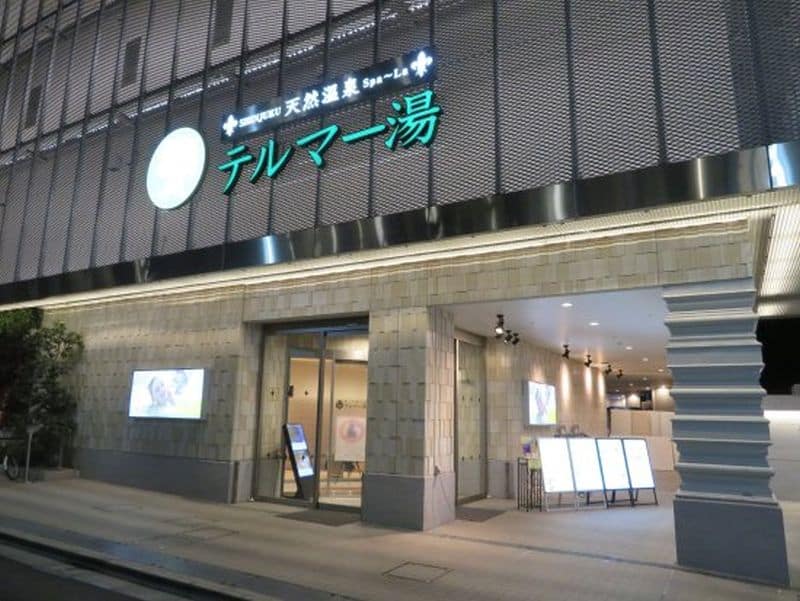 Image Source : media-cdn.tripadvisor.com
Japan is famed for bathhouses. This 6-floor bathing complex one of the biggest in Japan has soaking pools sourcing water from natural springs. Ample spa treatments and two saunas are open for you to choose with great food to complement your wellness experience.
Luxury spa experience, Marrakech, Morocco: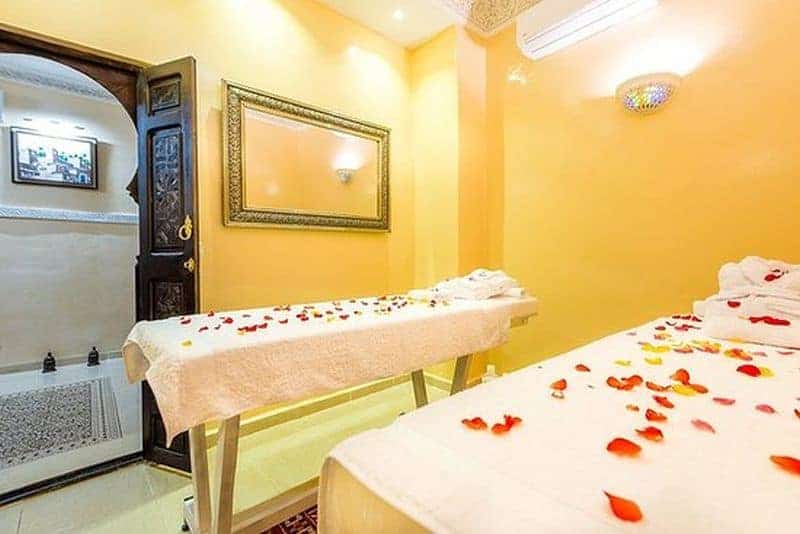 Image Source : media-cdn.tripadvisor.com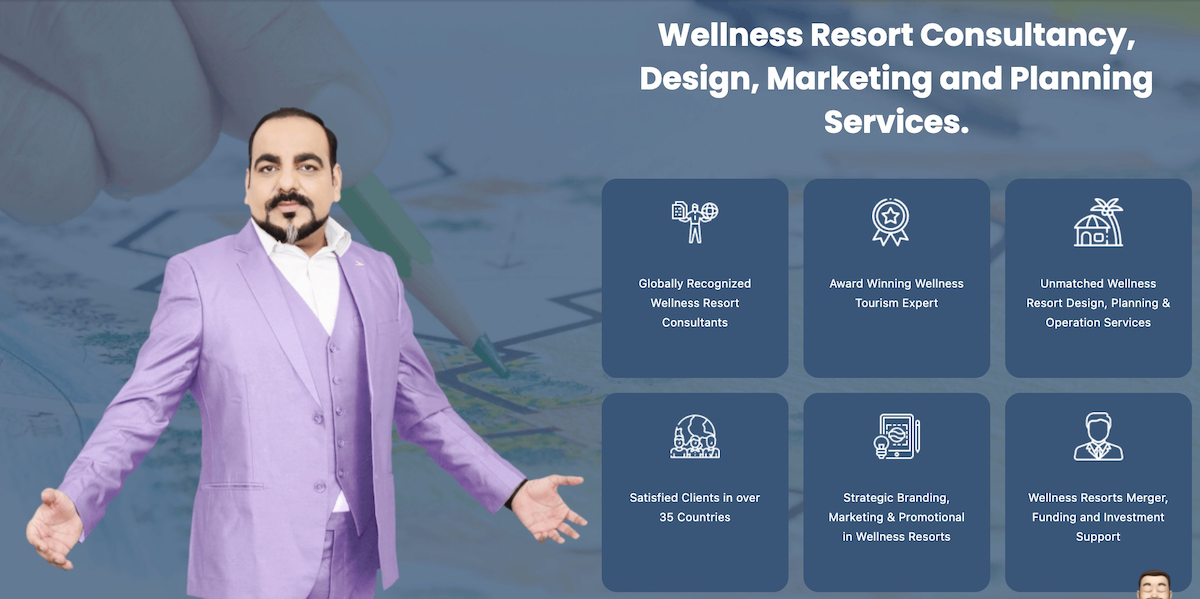 The reasons for this Luxury spa experience in the heart of old Medina, Marrakech being as the most booked wellness experience are good enough. Traditional Hammams and Moroccan oil massage are key features of this luxury spa. It also includes a sauna, black soap and eucalyptus scrub and a 50 minute Argan oil massage session.
10 most booked wellness experiences of Airbnb:
Silent Disco beach yoga, Baker Beach San Francisco:
Image Source : outdooryogasf.com
This top-booked wellness experience is great for people looking for a break from the hectic lifestyle. Participants use silent headphones while practicing yoga to enhance mindfulness. Silent Disco helps in reducing stress and anxiety levels. You are cut off from the worldly noise and are immersed in zen beats giving you an amazing experience.
Maui Goat Yoga, Kula: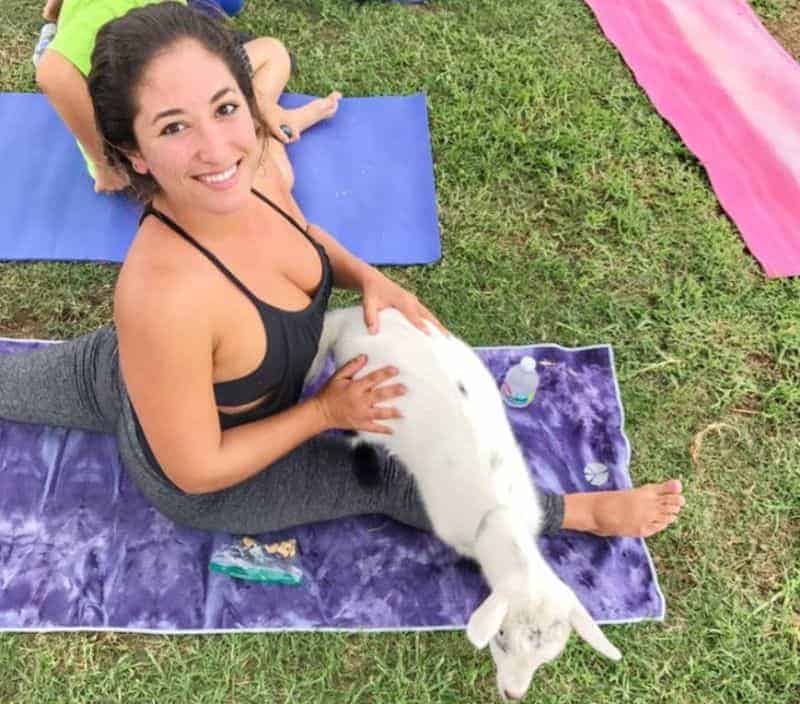 Image Source : mauigoatyoga.com
As you enjoy the breathtaking coastline of Maui, the 1.5 hour Goat Yoga session will take you to a new level of wellness. Based on the philosophy of animal-assisted therapy, this session has additional psychological benefits enhancing your mental capacity. You do yoga and take time off to play and cuddle with cute lovable goats leading you to an optimistic way of life full of smile and wellness.
Paddle-boarding in San Juan lagoon: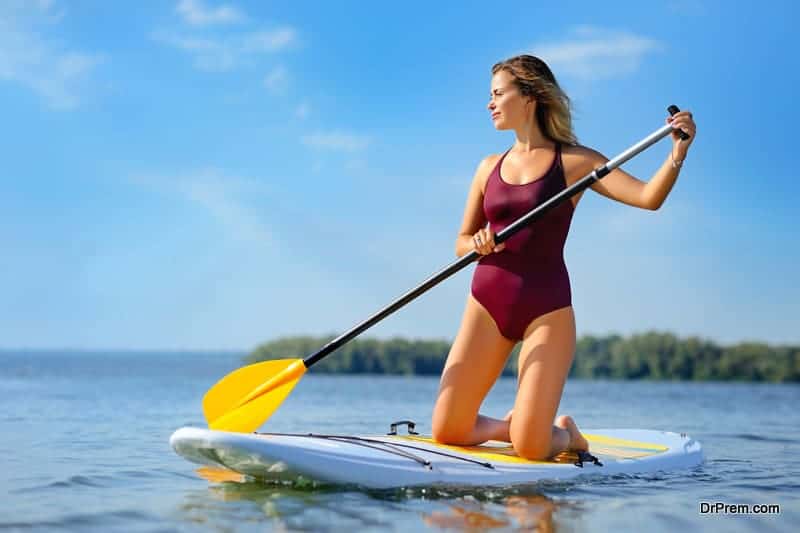 Wellness experience paddle boarding in the Condado Lagoon is unforgettable. That explains its high booking numbers. You set off for kayaking or paddle boarding amidst the scenic views of the lagoon. The staffs guiding you carry the certification of the American Canoe Association. You can spot sea turtles, manatees and even stingrays in 1-hour paddle boarding session.
Silent mountain hike, Seattle:
Image Source : airbnb.co.in
Silence is most demanded in today's wellness experiences. A 3-hour silent meditative mountain hike can relieve you of your stress and anxiety. Your mind and body reconnect as you walk amidst the guided nature trail. Carry a journal to jot down your thoughts. You will emerge winner with a clear mind to face the daily craziness of the world around you.
Yoga at Eiffel Tower, Paris: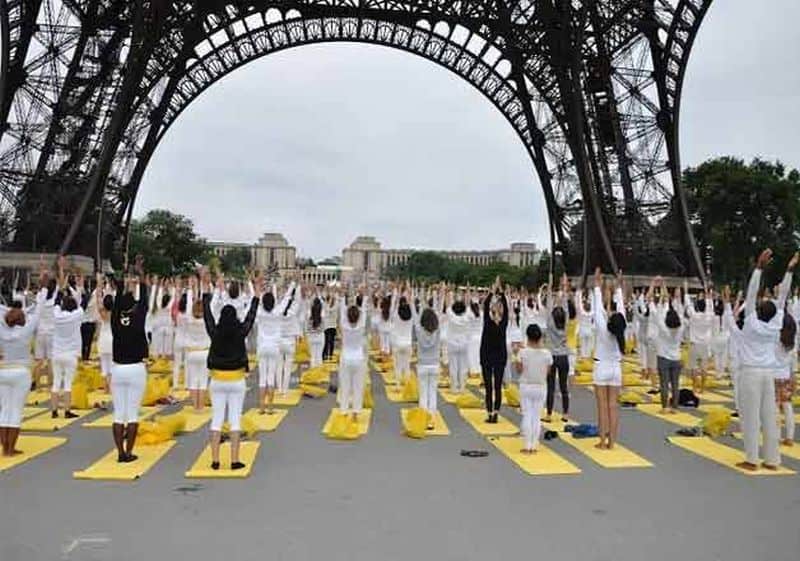 Image Source : gallery.indiatvnews.com
A thrilling guided wellness experience to perform poses in front of the world's iconic structure. With Paris and Eiffel Tower still among the travelers' favorites, no doubt this 1.5-hour session has become a highly booked wellness experience. You progress with your actions enjoying the beauty of Paris. After the session, walk five minutes to have a taste of the best organic coffee available nearby.
Crystal Bowl Sound Bath, Indigotopia USA: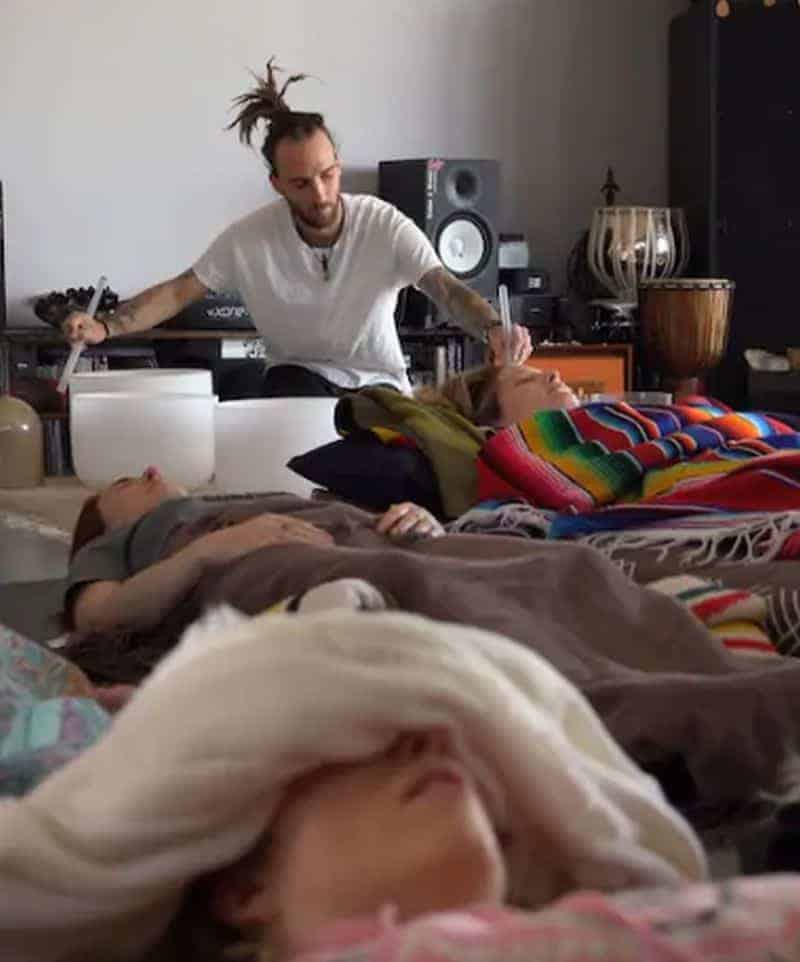 Image Source :airbnb.co.in
A great wellness experience with sound bathing is gaining popularity each day. Set amidst a tranquil Zen den at the backdrop of breathtaking Sawtooth Mountain Range, you get a rare opportunity to regain your calm and tranquility. Based on the ancient concept of sound healing, the guided 45 minute sound presentation emerging from crystal singing bowls will make you feel the waves of peace, enhanced awareness and relaxation of mind and body. A refreshing tea session and music is included in the session.
Shaman Meditation, Bali: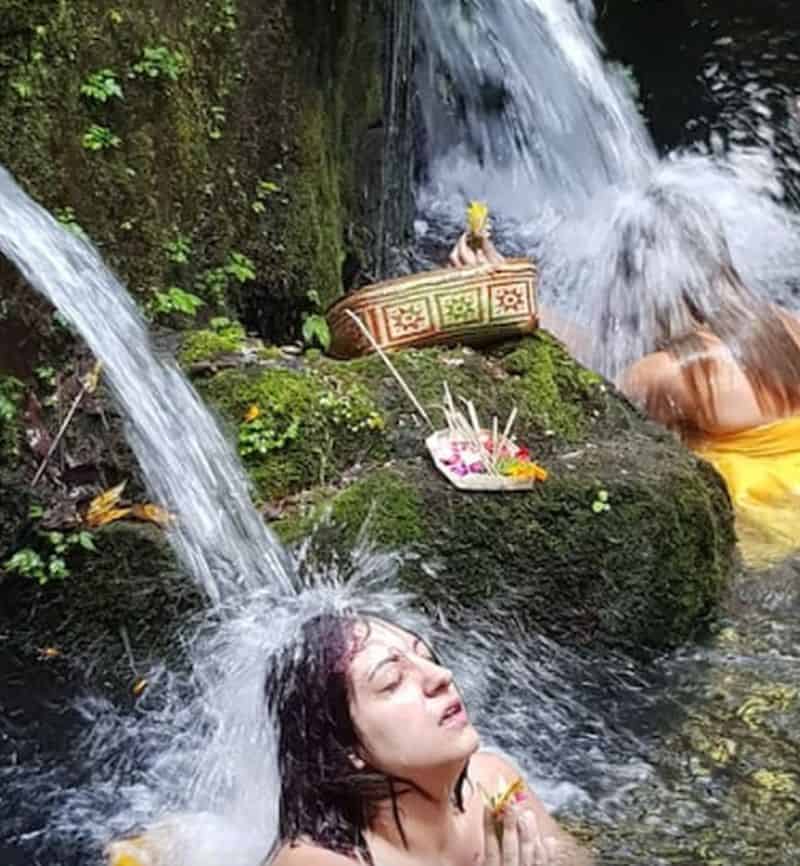 Image Source : airbnb.co.in
Get into another most booked wellness experience in Bali in this one-day meditation program. Participate in a cleansing ritual in a water temple under the guidance of a yoga teacher. This powerful cleansing ritual will help you let go of everything that does not serve your purpose and inculcate those that will take you forward. Food and breakfast provided. Additionally, you get a palm reading session from a Shaman.
Yoga workshop and photo shoot, San Diego: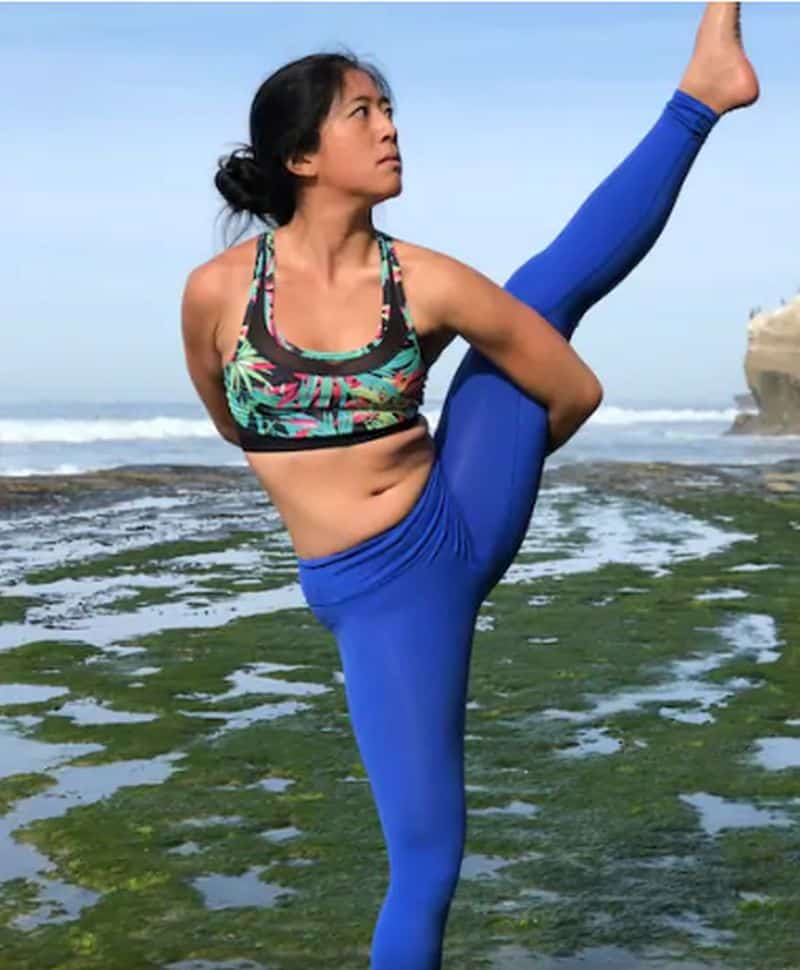 Image Source : airbnb.co.in
This unique wellness experience has more than yoga sessions. Climbing up and down the cliffs and rocks (if possible barefooted), you get completely immersed in nature. A 20-minute yoga class is offered with a relaxing Vinyasa flow creating a connection between you and the beach. The guided yoga photo shoot session of 30 minutes brings out your emotions through the poses. The 30 min yoga workshop will be focused on the yoga goals and objectives that you would like to achieve.
Enchanted Waterfalls hike, Portland: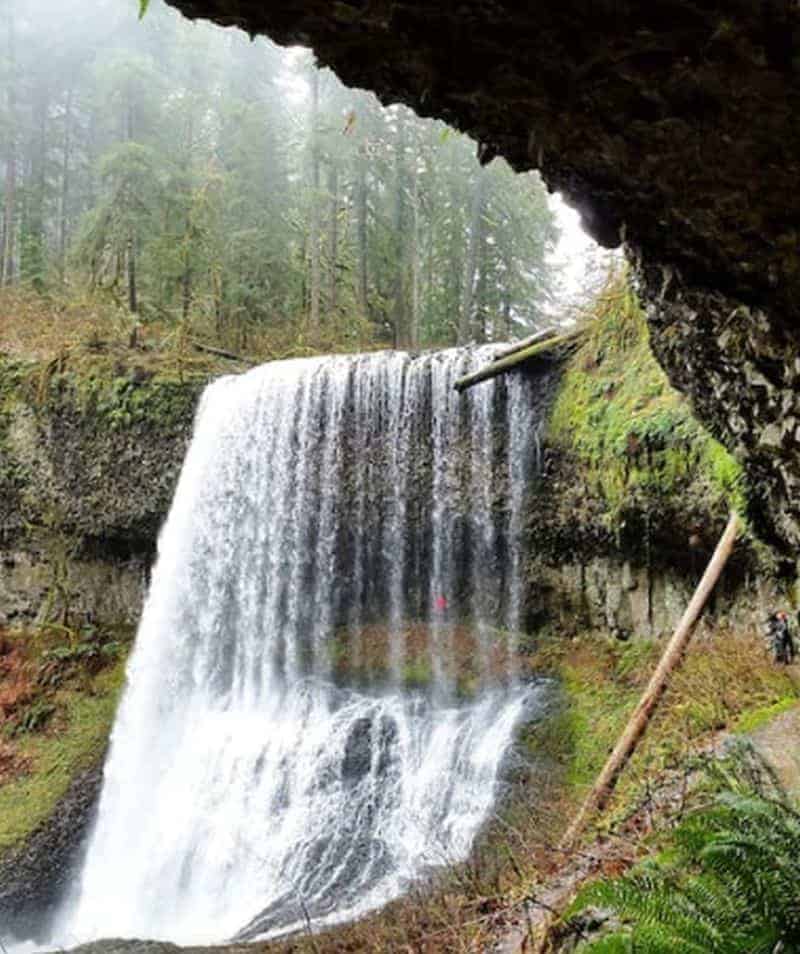 Image Source : airbnb.co.in
Venturing into the foothills of the Cascade Mountains covering the fascinating scenic countryside drive takes you to the trailhead. After the 5 mile hike through a well-established route, you reach the towering 177 ft waterfall crashing to the ground. You come across 7 unique waterfalls during the hike.
Participate in an interesting conversation with other group members about the local flora and natural ecosystem. Back to the trailhead enjoy sumptuous lunch with the newly found friends not to forget about posing for some memorable clicks.
Beachside meditation, Santa Monica: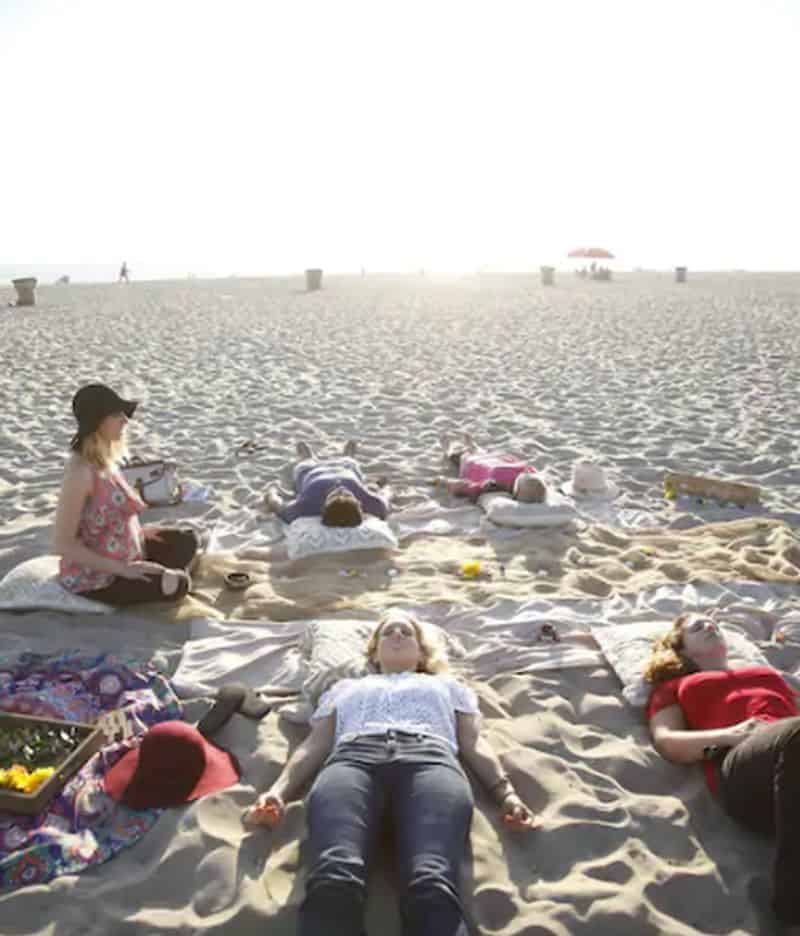 Image Source : airbnb.com.mt
A highly booked wellness experience aimed towards mindfulness suitable for beginners and experienced practitioners. Unplug from technology, breathe in fresh oxygen and get immersed in the 2-hour meditation session. The stunning beachside slowly helps you to reconnect with nature as you go through a variety of mindfulness meditation programs and nature exercises.
Watch the morning sea waves crashing on the shores as you sip drinks of local artisans. Enhance your wellness experience with the most soulful sunrise and sunsets. Solo travelers, friends and families can participate for this blissful experience.