Turning the pages of my Bali diary, I can't help thanking my luck for giving me the opportunity to experience wellness tourism in the truest sense in this Indonesian island. Is it the pristine shoreline, the emerald greenery, the ubiquitous temples or is it the culture that infuses high doses of wellness in everyone? I just keep wondering.
Bali is the crowning jewel of South East Asia and is rightly considered one of the prime wellness destinations of the world. The Island of Gods (as Bali is popularly known) is inhabited by spiritual minded people. Perhaps this has contributed a lot to create such a great wellness ambiance. My quest is on.
Why should you choose Bali for your wellness trip?
What are the reasons to choose Bali for your wellness trip?
Wellness is in the air: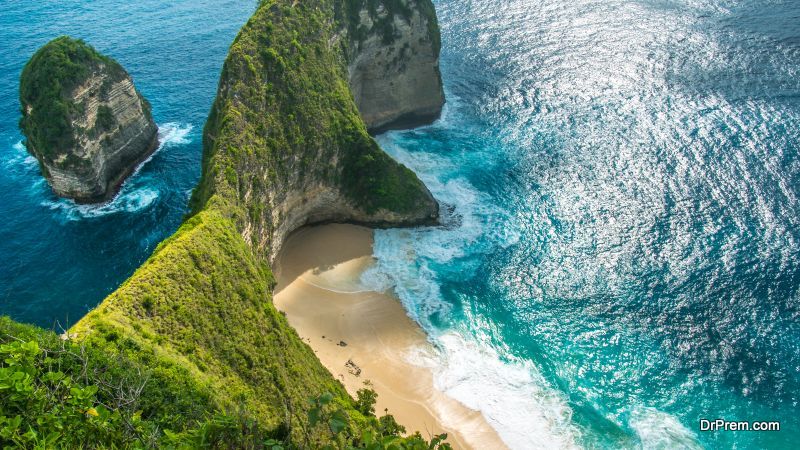 Firstly, it is the idyllic ambiance of the island that caught my attention. Encircled by the azure sheet of Indian Ocean, the land is laced with volcanic cliffs, emerald forests and velvety rice fields cascading down the slopes of the terrain. It is an absolute paradise where fortunate few can step into.
Secondly, the Balinese culture and tradition that itself evokes a great feeling about the people. People here are spiritual minded and have high regard for occult practices. Every event in life whether it good or bad is guided by a spiritual force, they feel. Therefore, prayers and blessings constitute an important part of their daily life.
The tradition and practices may often seem to be weird defying science, but the level of spiritualism is high enough to provide a sound explanation for every ritual and practice prevailing in this island. It is this strong belief in the spiritual energy that sets the perfect harmony of the body and soul.
The unforgettable sojourn towards wellness: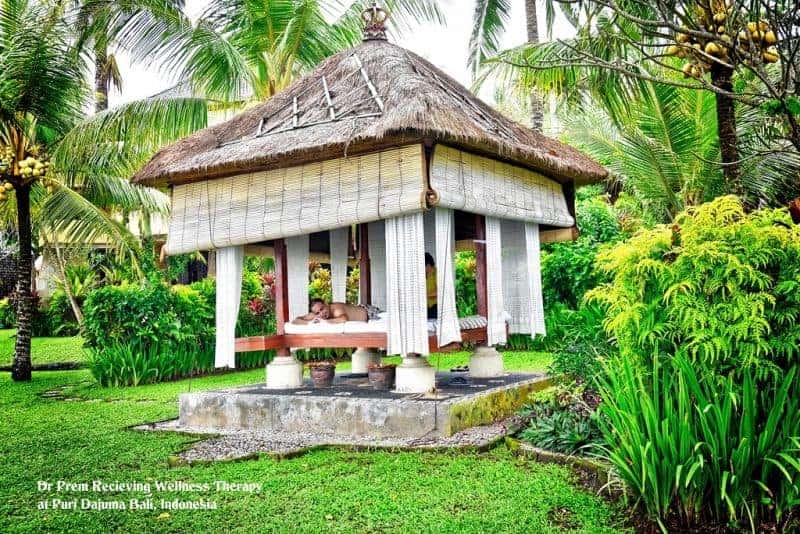 Image Source : photo.drprem.com
The feeling of wellness wrapped me throughout my stay in Bali, especially in Puri Dajuma beach front Eco Resort. The fresh oxygen loaded breeze from the Indian Ocean is enough to detoxify the stressed body and mind. It was quite a tiring drive from the airport but as soon as I stepped into the resort, a wave of freshness swept my body and mind leaving no trace of tiredness.
I need to admit ambiance plays a great role in enhancing your wellness and Puri Dajuma is the best example of this. This is vast property located far from the bustling city life. Touring this entire property is a quite time-consuming affair but enthralling enough.
It was monsoon with occasional drizzles refreshing the surroundings. As the sun played hide and seek with the clouds, nature reappeared in various hues, which was so mind-absorbing.
For the wellness seekers, Puri Dajuma has everything to offer. The 20 km long virgin beach and lush swimming pools in the resort will keep you immersed in the ocean of wellness where you enjoy swimming, fishing, surfin, and sailing or just spend idle hours relaxing.
Traditional treatments: Pillars of wellness in Bali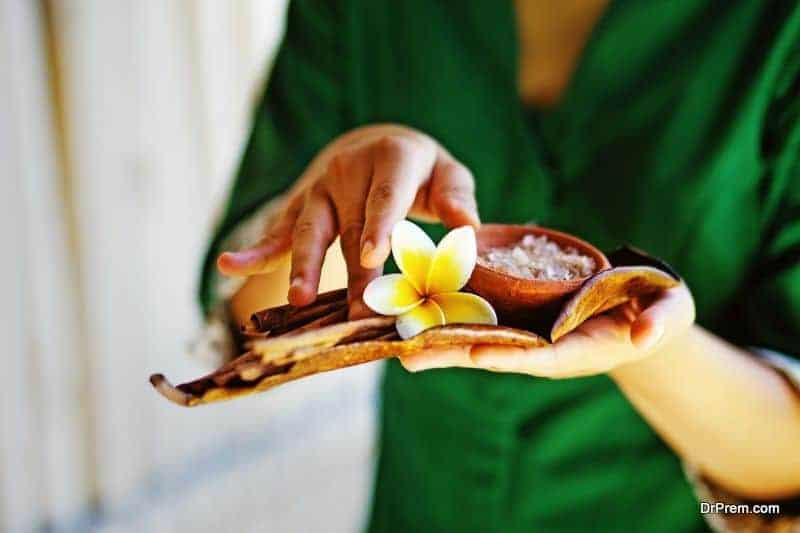 Balinese spa and massage culture has evolved through a rich tradition whose fame has reached all corners of the globe making it an internationally reputed wellness tourism destination. In spite of sophistication ruling the spa industry, Bali spa has been able to retain its original charm.
Therefore, stepping into this land and not availing Bali spa and massage simply means that you missed the vital aspect of the destination. Balinese spa and massage offer a unique fusion of deep tissue massage and aromatherapy followed by light stretching and acupressure treatments leaving you fully relaxed.
The set up of spa and yoga centers in this resort is quite unique. These are beach facing and open on all sides with a bare minimum thatched roof offering you a shelter. But the spa service and ingredients that accompany are top of the line. Naturally, I couldn't resist indulging into one of their exhaustive list of services.
They offered me the Champaka oil massage. The oil is extracted from Champaka flower grown ubiquitously. The flower is used extensively for decorative purpose. The sweet fragrance of the oil grips your olfactory nerves slowly spreading a soothing feel in your body.
The all open natural set up of the spa amidst the greenery perhaps added more value to the wellness. The light drizzle that continued throughout the session enhanced my pleasure.
Spa and massages in Bali are loaded with exotic beauty therapies cultivated since generations using naturally available herbs and extracts. The bright tropic climate ruling the island provides the most favorable conditions for the growth of thick flora which got embedded in Balinese culture through therapies and treatments.
The massage therapists and specialists of Puri Dajuma are offering great combination packages of these therapies pampering the guests to the heights of pleasure.
Yoga and meditation
Modern travel concepts are emerging in new forms where wellness is given equal priority along with the sun and fun on a trip. It was a great experience for me to take part in on-the-beach wellness activities like yoga and meditation sessions along with a number of guests.
Naturally, in a land ruled by the fusion spiritualism of Hinduism and Buddhism, Zen meditation and yoga are sure to get precedence of all wellness activities. The sessions are guided by trained professionals and are often packaged with aromatic massages, body scrubs, special baths, hammams, relaxing showers, and drinks. The objective is to make a person realize the best level of wellness in every aspect, physical, mental and spiritual.
Welcoming community: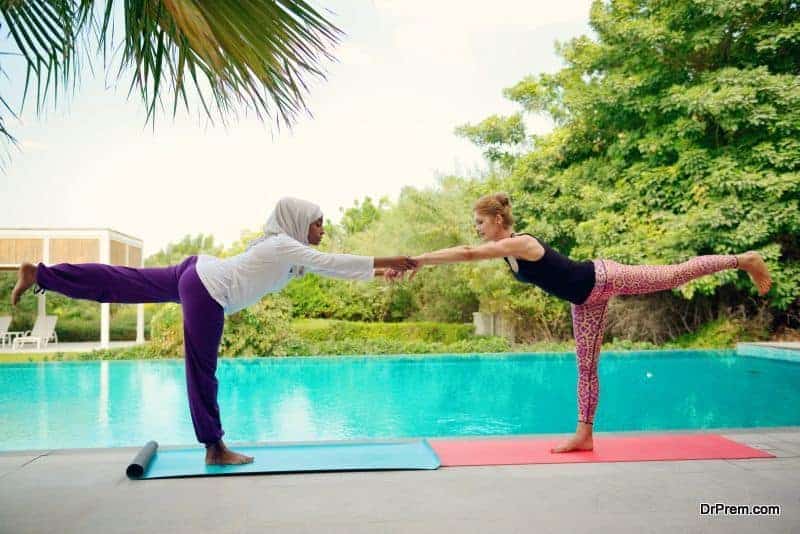 Whether you travel solo or in group, Bali will never seem to be an alien land. Thanks to the openness and welcoming nature of the local community. You can easily create a social association due to regular wellness events happening here. You can enjoy and share some co-working spaces and nurture your creativity on a wide range of topics starting from wellness, health and entrepreneurship.  You are likely to get some new ideas and come across with new friends. I enjoyed interacting with them in a number of wellness related events. It was an amazing revelation to me how deep-rooted culture and values continue to influence people's lifestyle even in this modernized hi-tech era.
Bali Spirit Festival at Ubud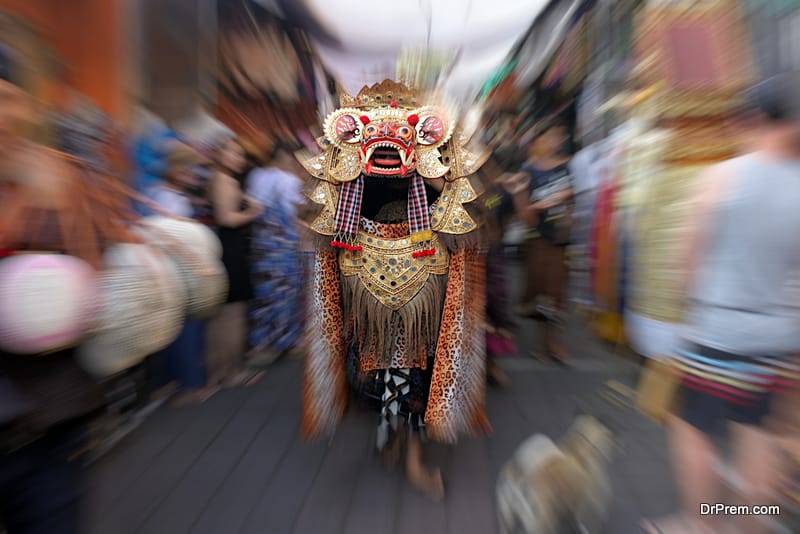 Ubud's Bali Spirit Festival, an annual event running successfully for the last ten years has turned into another prime attraction for wellness travelers. The year 2017 saw 7000 travelers from over 50 countries seeking wellness experiences through music, dance, yoga and meditation and breathwork. Ubud's wellness community has finely entwined culture and wellness making the entire program more attractive adding value to people's wellness pursuits.
Outdoor wellness activities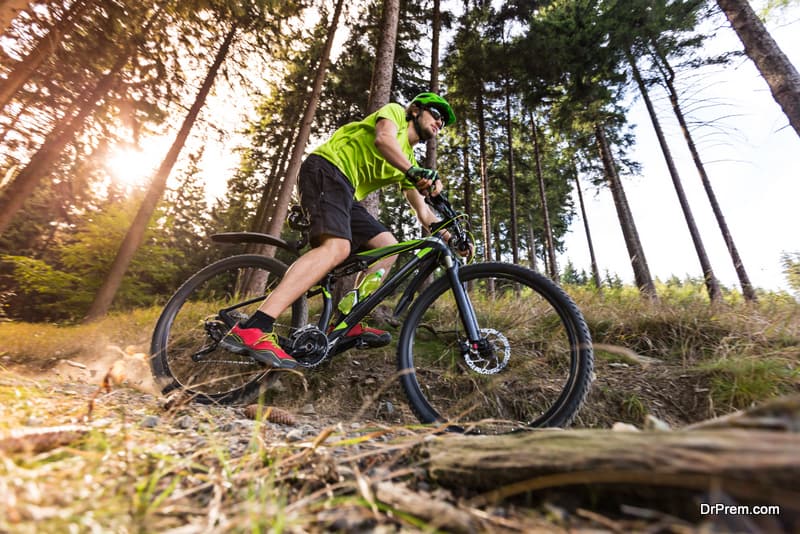 Wellness travel in Bali cannot be restricted within yoga, meditation and health retreats. Modern day wellness-seekers are bent towards experiential wellness through outdoor activities like hiking, river rafting, mountain biking and various aqua sports. The growing demand has sprouted gyms and world-class fitness and wellness facilities to cater to this segment of wellness travelers. Some facilities are mixing high-intensity athletic activities and leisure activities for the special niche allowing everybody irrespective of age and sex. Local and sustainable food further augments their wellness experience.
Final Words
There are more than a million reasons for you to choose Bali for your wellness trip. This city has left me mesmerized with all its beauty and charm. The trail of wellness persists along with the moments worth cherishing.