Experience has taken the center-stage in travelling choice of the millennials. They are looking for more immersive experiences unique of the destination to feed their curious wanderlust souls. Travelers are widely making choices on localized and personalized experiences way different from that observed in conventional leisure and pleasure travel.
They are deriving pleasure from these life-changing experiences. According to 99camping.com survey, about 60% of travelers value experiences more than material possessions.It is an acknowledged fact that experiential travel trends are impacting the global travel industry in a big way.
What is so special in experiential travel?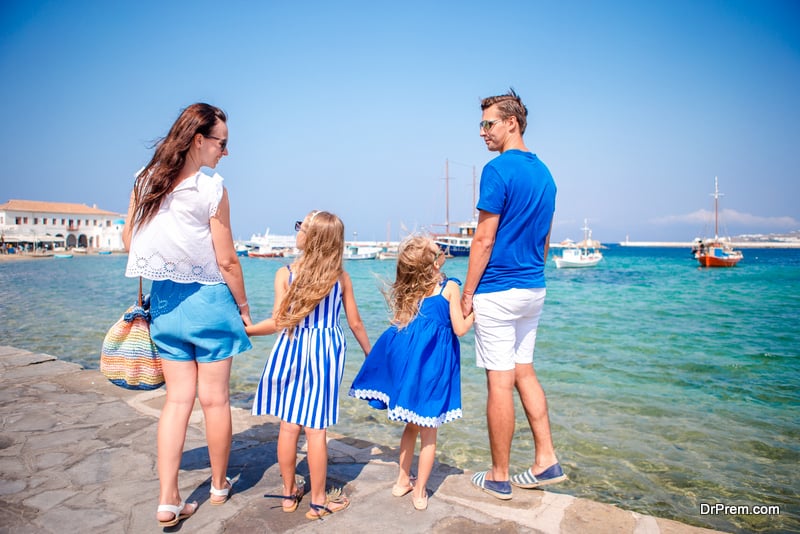 Travel is an experience by itself. You face a different world as you step into a new destination, see new places and meet new people. But experiential travel is something more than visiting iconic landmarks or having a suntan on the beach or going crazy over casinos. It means joining any activity, having hands-on experience on something or self up-skilling.
It is a sort of immersive travel where travelers get into meaningful engaging activities. It is meant to create ever lasting impressions on your own being. It is the experience upon which you invest your dollars, time and energy elevating the norms of travel.
Experiential travel and immersive travel are interchangeably uttered since you get immersed in an incredible experience. These experiences help you to connect deeply to the place and people. Therefore, these are highly personalized and unmatched. The growing experiential travel trends don't come as a surprise as lots of interesting and exciting things are incorporated in it. Who doesn't long for an experience of a different kind?
One of the key components of Slow Tourism: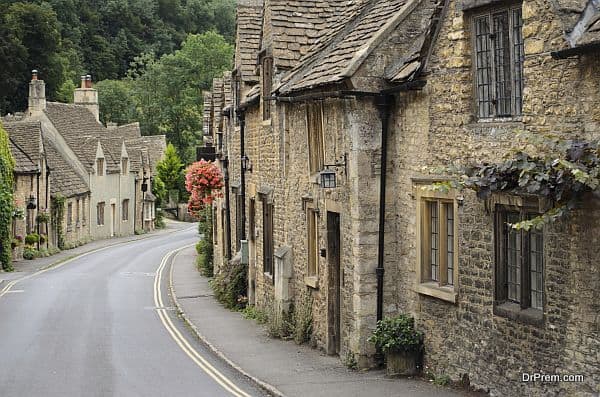 While slow tourism is aimed to promote lesser-known destinations having key features of tourism, it can also be experience-based. Travelers are taking interest in experiential tours in local town and villages. They are interacting with authentic local culture, customs and traditions. This makes the vacation unique.
Experiential travel can be transformative: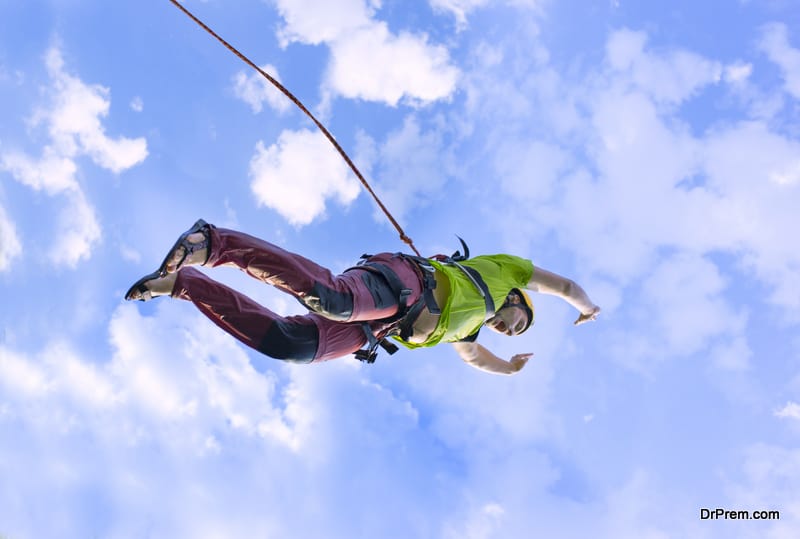 When you are back from experiential travel, your perspective towards life may change or you may learn a new skill and feel enriched. Sometimes it may be the sheer adrenaline-rushing activities giving you a much-desired break from mundane life. Getting immersed in meaningful activities is an experience by itself. When you do it in a different place away from your home, it becomes experiential travel.
10 Experiential travel trends that you need to watch out for:
If you want to be a part of the global travel boom, check the following experiential trends and pick the best-fit ones:
1.      Learning a new skill: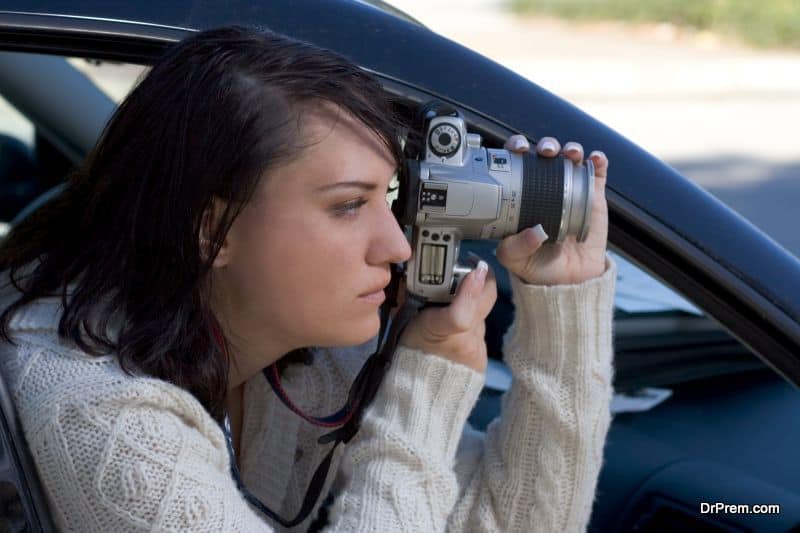 The hottest souvenir a traveler can bring back home is a new skill. Travelling has educational value. You automatically learn something while visiting new places. Now, travelers are more focusing on learning from their experiential travel. A survey by Mastercard andWEX found millennials and Gen Z are more keen on learning something on a trip; to be precise, acquiring a new skill.
It may be joining a photography course in Tokyo or taking cooking classes in some exotic locations of Italy. It may be a camping activity where travelers are taught to pitch a tent or build a fire. These activities not only give you a different kind of exposure but also allow you to take away a new skill with you.
Global travel bookings for workshops and classes nearly doubled to 90% on a year-to-year basis with American travelers showing a stronger trend. You would be surprised to know 'Learn How to be a Gladiator' workshop recorded the highest number of bookings. Travelers were seen dusting their swords and displaying muscle power in this engaging workshop.
Among the top ten learning-based experiential travel trends, Salsa dance lesson in San Juan, surfing lessons at Bondi Beach Sydney and Cambodian pottery class are hot picks. Other prominent destinations inspiring learning in experiential travel are Argentina, Venice, Portugal, Spain, Punta Cana and Hawaii.
2.      Health and wellness experiences: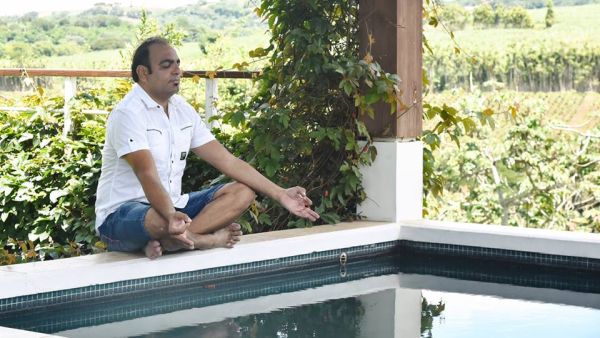 Image Source : photo.drprem.com
Health and wellness is the topmost priority of millennial travelers. As a result, global bookings for health and wellness experiences jumped by 69% Y-O-Y basis. Travelers from the US recorded the highest booking shooting up by 82% Y-O-Y basis. Nothing can be a more rewarding experience than traveling for health and wellness.
Whatever you invest, you get assured returns. Health and wellness retreats mushrooming in the most-visited destinations are fast getting booked.  Be it an immersive or transformative experience, travelers are eager to enhance their overall wellbeing by spending quality time in resorts and retreats.
Destinations recording the highest booking in wellness experiences include Reykjavik, Iceland, New Zealand, Turkey, Argentina (Mendoza), Hungary (Budapest), Costa Rica (La Fortuna) and Thailand (Chiang Mai).
3.      Pushing beyond the comfort zone:
Immersive experiential travel can be in many forms. Did the thought off jumping out of the plane ever terrify you? Do you feel climbing a mountain too exhaustive? Have you ever thought of participating in bungee jumping?  Human nature by default is resistant to go beyond the comfort zone. To increase your tenacity, sometimes you need to push yourself beyond the comfort zone.
There are more such activities for the high adrenaline rush like glacier hiking, mountain biking, scuba diving or cage-diving with great white sharks in South Africa. Each is unique and you are out of the comfort zone for some time. Such an experience, be it social, mental or physical is bound to have a life-changing impact. Travel experience of this type helps you have a better grip on your thought process and emotions.
4.      Iconic attractions continue to be the big drawers but the experience should be family-oriented: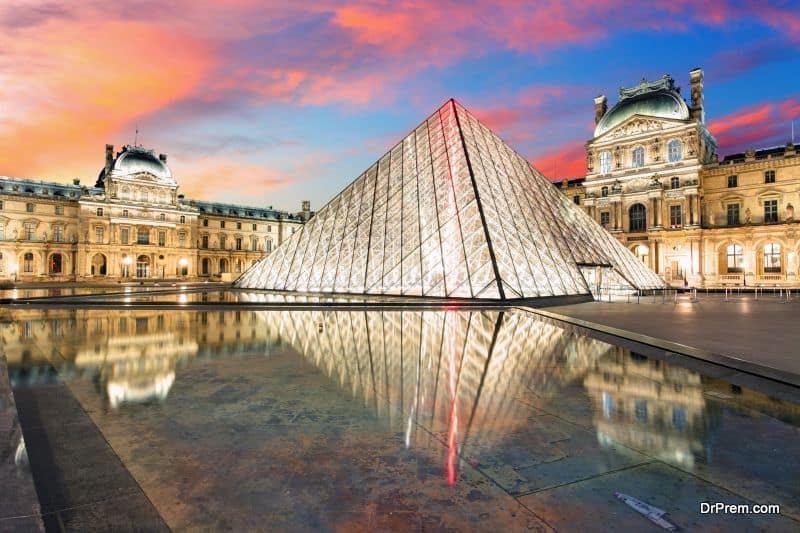 While the world's topmost attractions like Eiffel Tower, Trevi Fountain, Sistine Chapel, Vatican and St. Peter's Basillica tour continue to see the highest global tourist footfalls, it is more of family-based activities that are recording high bookings. Global travel booking for family-friendly activities shot up by 200% Y-O-Y basis.
People love to experience best things in travel with family and friends even though solo travel is raging the travel industry. The inherent tradition of enjoying family vacations remains. This is evident from high booking records of Waitomo Glowworm Caves: A guided tour, Budapest Evening Site-seeing Cruise and Skip the Line: Paris Louvre Museum Family-Friendly Tour.
All these rank high among the top ten family-oriented travel experiences. Travelers are increasingly curating their travel itineraries to have a more immersive experience with the culture, history and people of the place with other family members.
5.      Promoting social and environmental consciousness:
The growing reverence to the environment and surroundings is driving global travelers towards voluntourism, another rising experiential travel trend. Travelers are happy to travel for such a cause. It can be like offering voluntary service to uplift an underdeveloped region. Many people join accredited voluntary organizations to support a social cause. They smartly combine destination exploration with voluntary activities. This gives additional satisfaction.
Travelers are often seen participating in activities like:
offering classes to the underprivileged population
providing medical support in various healthcare programs in underprivileged locations
taking part in environment clean up,
Engaging in organic farming and water management
Offering culinary classes
Helping in spreading awareness about health management, environment preservation and resource management.
6.      Themed experience based on culture, tradition and history: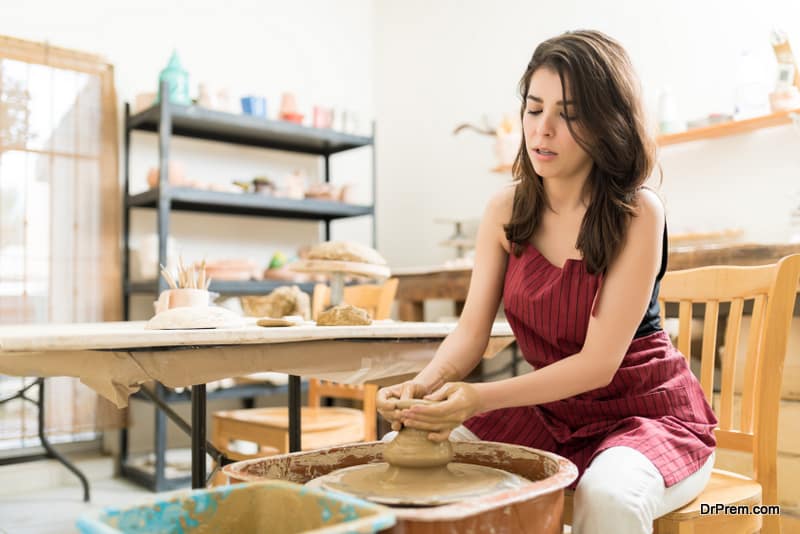 Curated cultural themed experiences dominate experiential travel. Cultural variations in different corners of the world have always been big tourist pullers. Travelers no longer are satisfied by mere visiting the Colosseum in Rome but also want to get the feel of the Gladiator in the night tour that gives access to the underground.
Tourists may love the pottery work of Jaipur (Rajasthan, India) but at the same time will not hesitate in making their hands dirty while creating one such unique artifact. Heritage walks are weaved with the cultural theme.
Guides take travelers to a different world by mixing folklore, mythology and history in the most engaging manner. Similarly, a photography tour led by a professional photographer can feed the shutterbug's passion. It is learning and cultural experience entwined.
Another great example of themed experience is the "Magic of the Silk Route". This is an 8-day journey led by the writer Boris Anatolievich Golender that takes travelers through Uzbekistan. Another 6-day trip led by the historian and author Dominiek Dendooven through Belgium and France takes travelers through an immersive experience of following the trail of Indian soldiers in World War I.  These customized itineraries have the crucial elements providing travelers with cultural insights leading them to self-discovery.
7.      Food and wine experiences: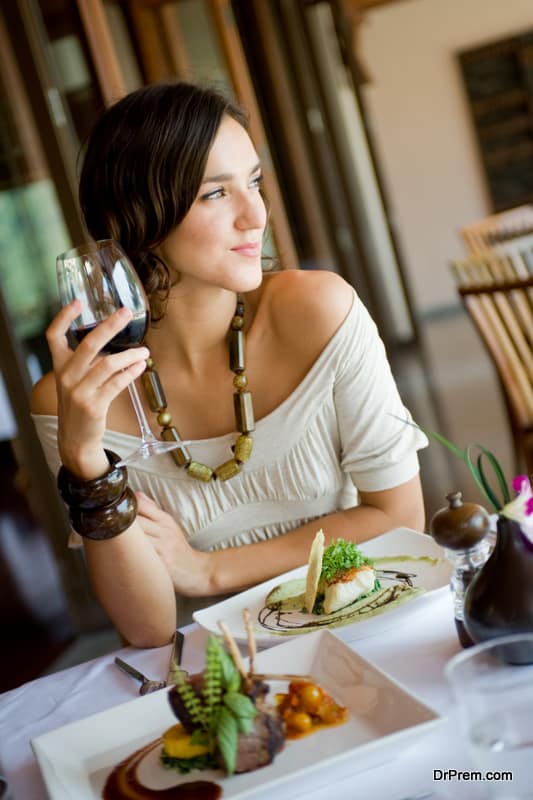 Gourmet travelers and food bloggers are abounding. Exploring culinary accomplishments of destinations is always in their bucket list. Such experiences are not only focused on food and wine tasting or dining but also delving into the nuances of its making. What ingredients are used and from where these are sourced? How is the farming procedure?
What is the origin of a particular dish? Travelers love to get immersed in all these engaging experiences. Even the built of kitchen and oven has an interesting story to narrate. That is the reason we see gourmet travelers actively joining hands with local chefs in Spain, getting into farm exploration in Israel to know about the farming procedure and produce or enjoying wine tours in Tuscany and Napa Valley.
Trip Advisor survey reports a 57% rise in food tour bookings in 2018. Few of the world's top food experiences include Rome Food Tour by Sunset around Prati district, Rome Street Food Tour with local guide, Paris Food Tour: Taste of Montemart, Madrid Tapas and Wine Tasting Tour, New Orleans Food Walking Tour of the French Quarter and many more.
8.      Glamping: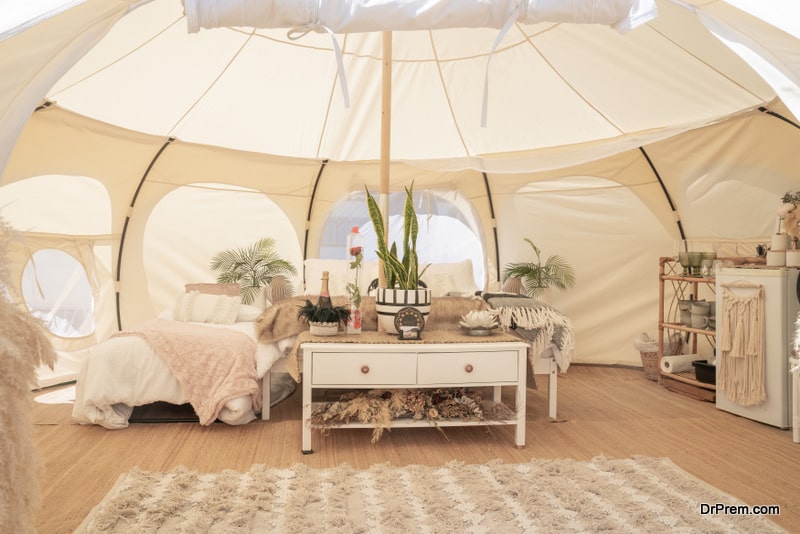 One need not forgo luxury in experiential travel but can enjoy it in unique ways. The evolution of luxury camping in glamping, (abbreviated form of glamorous camping) weds luxurious outdoor accommodation and exotic locations. With more travelers taking interest in luxurious immersive experiences, glamping is emerging in new forms matching the destination theme. Out of the box glamping accommodations can be a tree house, caves, ice hotels, trains, planes and glass towers.
Spending a few winter days glamping in the Whitepod, Switzerland is like putting up in a real snow globe. Plush beds, full bathrooms spic, wooden stoves and above all a majestic view of Alps offer a glamorous experience. How about glamping in Safari Lodges Masai Mara or Canvas tents of TUTC in Ladakh or Floating cabins in Cambodia?
Glamping stargazing in Chile's Equi Domos, an astronomical hotel is a big hit for the total lunar eclipse on 2nd July'19. Slovenia is an emerging nature-based glamping destination where sustainability amidst luxury is given top priority. You will feel it while sipping organic beer in an organic family farm.
9.      Cruises and sailing experiences: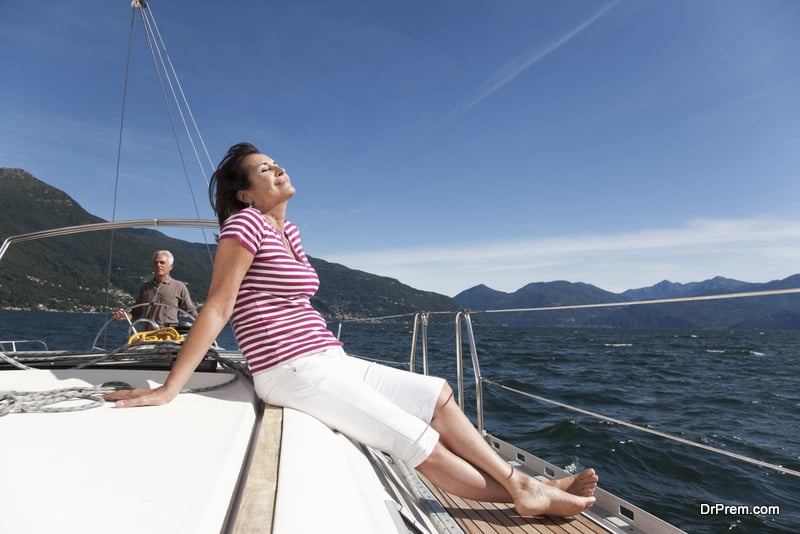 Sailing in high seas amidst luxury has been one of the topmost experiential travel trends. It has its own charm. Millions of travelers are opting for personalized cruises and sails for the last few years.  Sunset cruises are most booked which is followed by snorkeling, sailing trips, catamaran cruises, kayaking and canoeing.
Global Data survey reports 53% of young adults aged 18-24 years are eager to spend on new experiences. Sailing in inland waters of France and exploring the beauty of Aries, Viviers, Tournon, Lyon and Avignon is an experience by itself. Gliding the Russian rivers to explore picturesque spots is seeing a growing demand in experiential travel.
Cruise companies are crafting unique cruise experience packages catering to their tastes. They are adding more nights loaded with fun-filled activities in their itineraries. Special festive packages like the Chinese New Year celebration in Hong Kong, Rio de Janeiro carnival and the Fringe Festival in Edinburg are being launched allowing travelers to enjoy festivals differently.
They spend a few hours/days exploring the destination and again board the ship to enjoy the remaining part of the travel. Cruise companies believe that such itineraries allow travelers to experience a different aspect of the destination and its culture. Some companies are also building partnerships with event planners of the destination eyeing additional revenue.
10. Tracing your roots: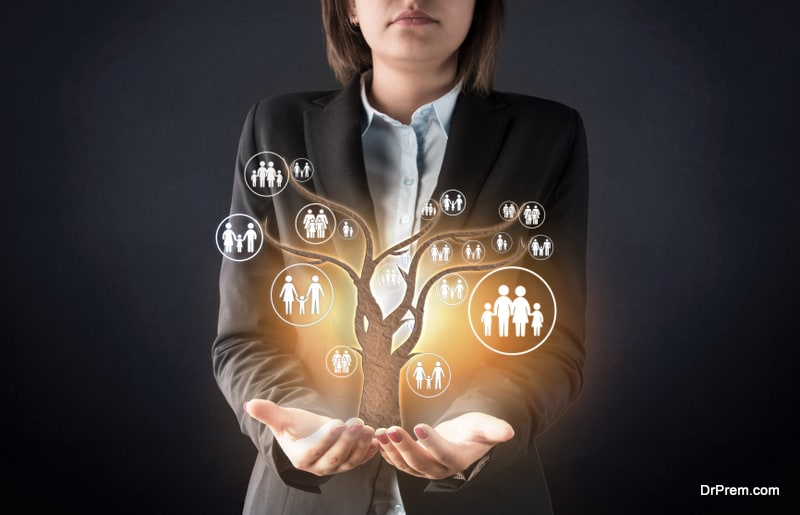 Migration in different parts of the world resulted in a radical transformation of culture and tradition often leaving no trace of the root. People through generations have adapted to a new culture and lifestyle. How about tracing your roots? It is a sentimental journey to explore the destination/place once dwelled by our ancestors.
It is no less exciting to discover the place where your great grandparents lived. You may discover something more than expected. It sets an emotional connection automatically. Tracing the ancestral roots can be simple and complex. You need to study your family tree and gather enough information.
Next, you visit the destination, make queries, do a lot of searching and finally achieve your objective. You get deep insights into your culture, family tradition and customs by observing the surroundings. Things may or may not have changed with the passage of time but you would be able to feel the connection with your roots. That is incredible, splendid!