The way people travel has gone through so many changes over time from family holidays to the evolution of solo travel. People have started looking at travel as much more than taking a break from the daily routine. The world is witnessing a boom in wellness travel and adventure tourism is seeing a growth spurt in this category.
People want to experience the thrill factor which otherwise might be missing from the mundane routine. They don't just want to visit the place but also want to capture and experience the feeling of excitement. To elevate the level of wellness, people are pushing themselves out of their comfort zones. They are trying new kinds of adrenaline-rushing activities to strengthen self-confidence and drive in motivation. Travelers are experiencing a different level of satisfaction through adventure tourism.
Such is the craze for adventure travel that a rising number of travelers are deciding to put their careers on hold for the time being to seek adventurous travel experiences. Adventure travel involves going to places where one can be a part of nature and experience nature in its wild and raw beauty. As the saying goes people want to "go where no man has gone before". It involves adventure sports but it is not limited to that. In this niche traveling says BikingBro.com, people are seeking for a certain degree of danger or risk (perceived or real).
12 Rising trends and types of adventure tourism are:
Adventure travel can be of different kinds. Each type has a great impact on wellness because it involves a lot of unconventional movements. You connect well with your physical and mental entity through fun and thrill amidst picturesque natural settings. You feel the drive to try different things (definitely without neglecting the safety aspect) which might help in revealing your untapped potential.
1. Travelling to mountains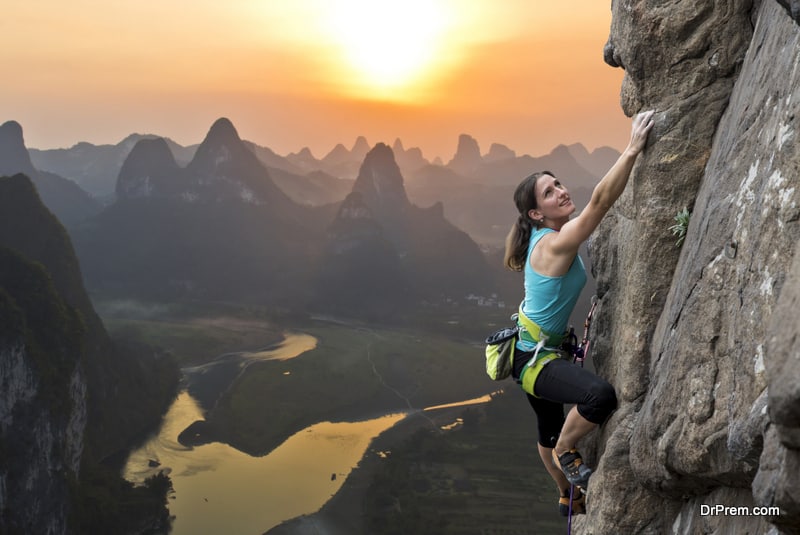 Mountaineering is gaining popularity among adventure travelers. It includes a set of different activities that involve ascending mountains, trekking, hiking, skiing (going down on snow-covered mountains with skies). Going through extreme physical conditions and completing a difficult activity gives a sense of achievement in life. People are taking up different mountaineering activities as a way to remain fit while still having fun.
2. Mountain biking:
It is exploring the mountains on bikes. It's a thrill-induced activity where people explore rough mountain terrains on two wheelers. In India, bike rides to Ladakh are gaining raging popularity. People who are in the travelling business have also started arranging group mountain biking tours to Ladakh.
3. Cycling: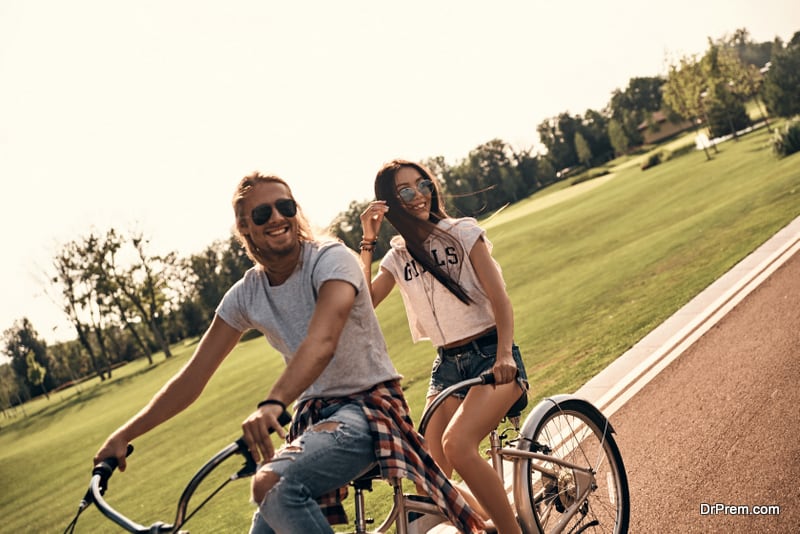 In an attempt to be more cautious about carbon footprints, travelers have adopted this new healthy, fun, and filled with adventure way of exploring a city. Cycles are an eco-friendly way of transport. Exploring a city through cycling also keeps you more aware and attentive about your surroundings as it requires you to coordinate multiple senses at the same time. You can also de-route very easily to places that otherwise might not have been accessible. Travelers are loving this way of exploring a city.
4. Under water adventures:
Exploring uncharted territories of underwater life is also getting extremely popular among adventure travelers. The mysterious lives of different kinds of animals and plants and a chance to explore them in their natural habitat is something that is going to get your hearts racing. Activities like scuba diving, snorkeling, etc.are getting people excited. These activities also have numerous health benefits like they help in regulating blood pressure levels and improve blood circulation in the body. It is also said to improve emotional wellbeing as it improves mindfulness.
5. Top water adventures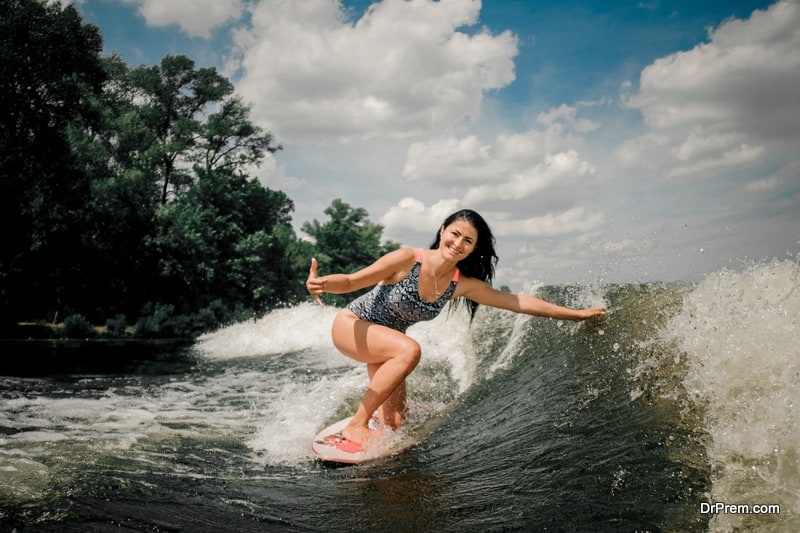 These involve activities like canoeing (paddling a canoe in the river), river rafting and surfing that introduce to the fun and adventure-dipped world of the water bodies. These activities unlike sitting on man-made rides require you to coordinate and be attentive to multiple things at the same time. These activities are not only refreshing but also help in dealing with stress and induce mindfulness. How about cave sea kayaking or travelling on kayaks exploring the sea and different unexplored caves where you can actually hear your heart beating and feel everything too deeply?
6. Jungle explorations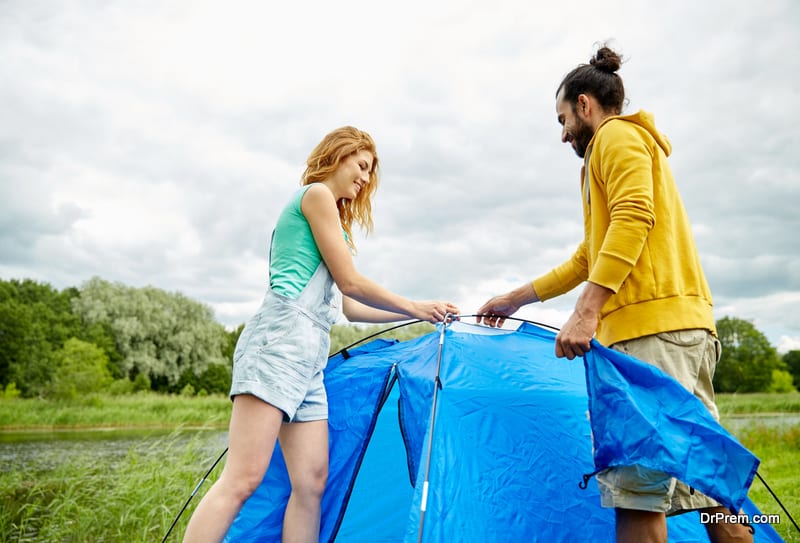 It involves living right at the heart of a forest. It involves staying in camps in the forests disconnected from the world.  It involves going on jungle trails or wildlife spotting. You are away from the comfort of your luxury homes living in primitive ways of life. There's a thrill and rush of adrenaline when you are surrounded by wildlife.
7. Disaster tourism: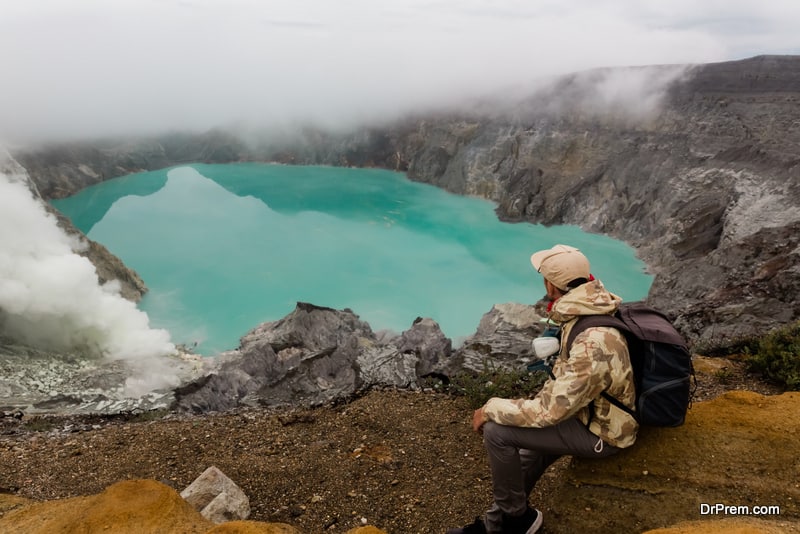 It is a practice of visiting locations at which environmental disasters either natural or man-made have occurred. The most common disaster tourism sites are the areas surrounding volcanic eruptions. The motivation behind disaster tourism is to help the local economy at the same time explore the local culture and help in disaster management.
8. Ghetto tourism: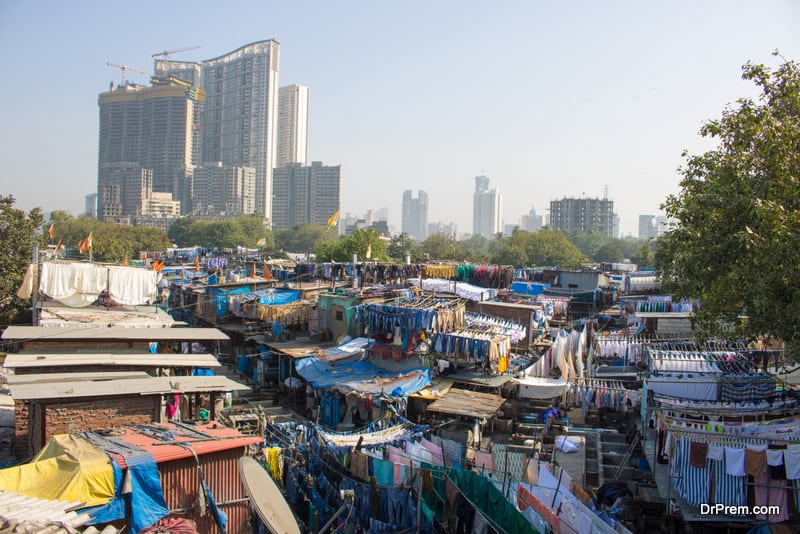 It involves exploring the slum areas of the cities to understand and experience how the other halves live. It is done to induce empathy and also to experience living life with the bare minimum.
9. Overland travel: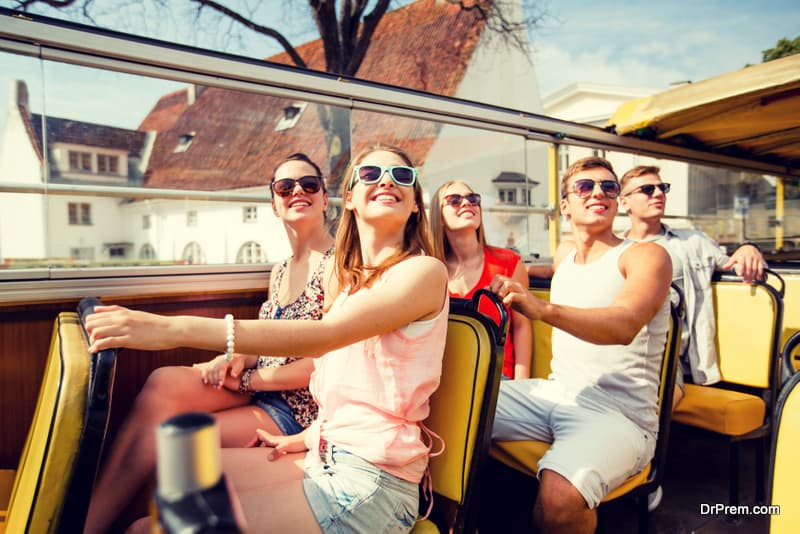 It is an extended adventure holiday, which involves going on a long journey generally with a group in a converted truck or a bus. They travel together overland for a period of weeks and months. This extended travel also excludes living in a hotel travelers are on a continuous journey.
10. Slow travel: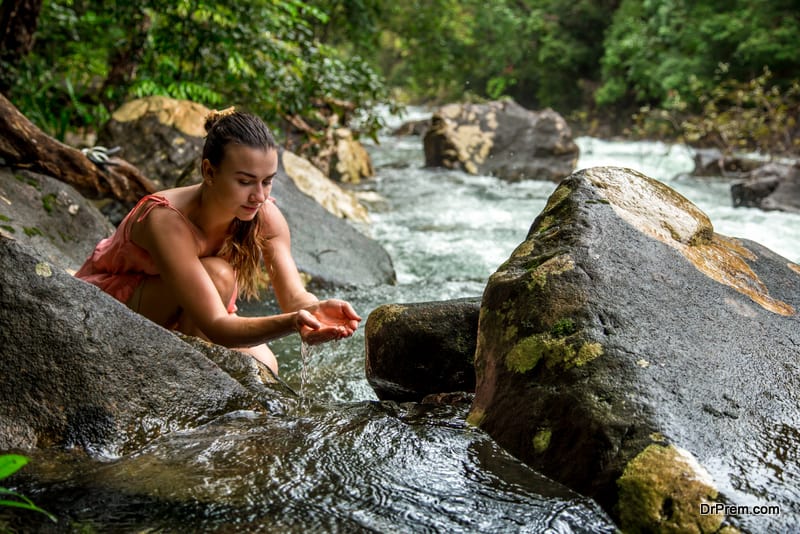 Travelers these days don't prefer rushing through the destinations, they like to soak themselves in exploring and experiencing the particular destination. They have extra days to talk to locals and going to places which otherwise they wouldn't have time or knowledge of, to explore.
11. The Polar Regions are gaining popularity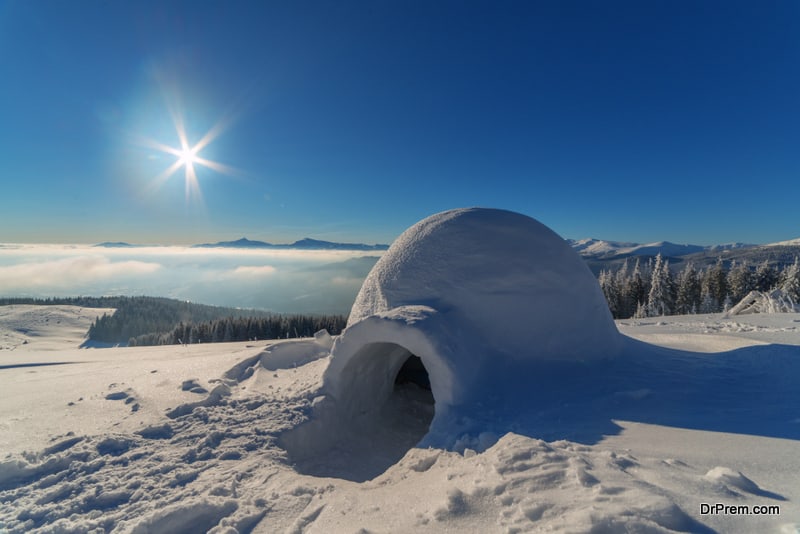 Thanks to the developing technology and advance itineraries, traveling to the artic is easier than ever. These kinds of excursions done in extreme climatic conditions are the new in-thing in adventure tourism. The trip may include activities like glacier sliding, coming face to face with penguins and experiencing the lives of Eskimoes.
12. Backpacking trips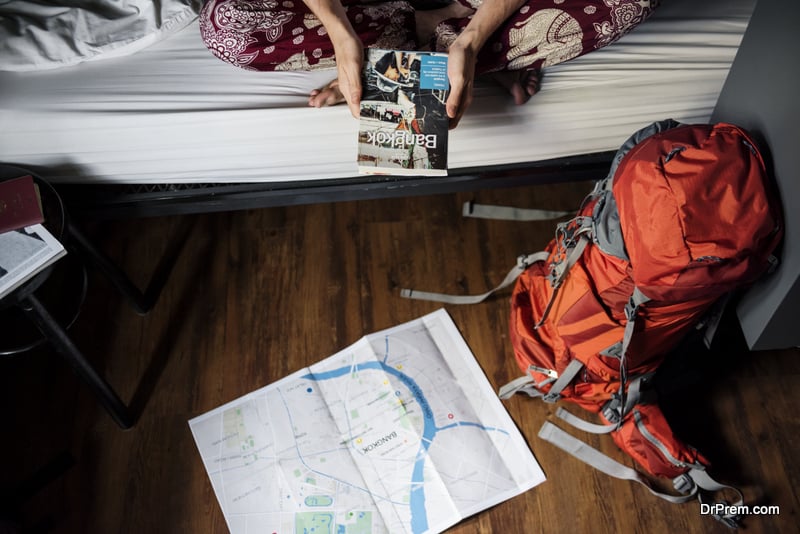 Solo traveling and living in travelers' hostels is gaining popularity. People are branching out of their comfort zone and embracing the rush of traveling to places that are not popular tourist spots and are less explored. People have different purposes and motivations in mind when they decide to commence on the journey filled with thrill and adventure.
Adventure tourism has its own share of benefits.
8 key wellness benefits that you will experience during adventure travel are:
1.   It helps with improving physical health: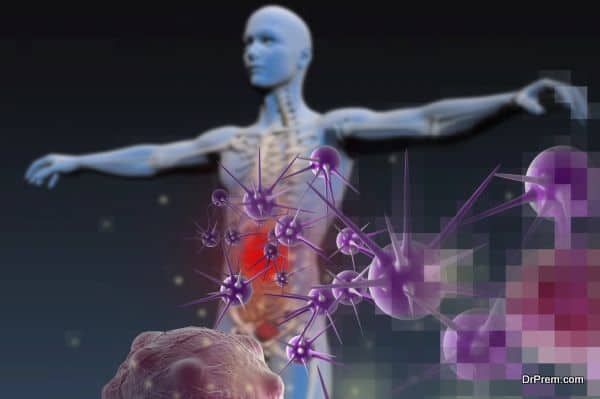 Being outdoors and taking part in different forms of adventure induced activities can actually improve your physical health. Other than that if scientists are to believe, getting dirty can actually be good for your immune system. Our modern world obsession with cleanliness and sterilization is taking us away from the bacteria we have co-evolved with. This is weakening our immune system and at the same time leading to a rise in allergies, asthma, and inflammatory bowel disease. So going on an adventure and getting dirty is actually helping you get healthier.
2.   Going on hikes increases the size of the hippocampus: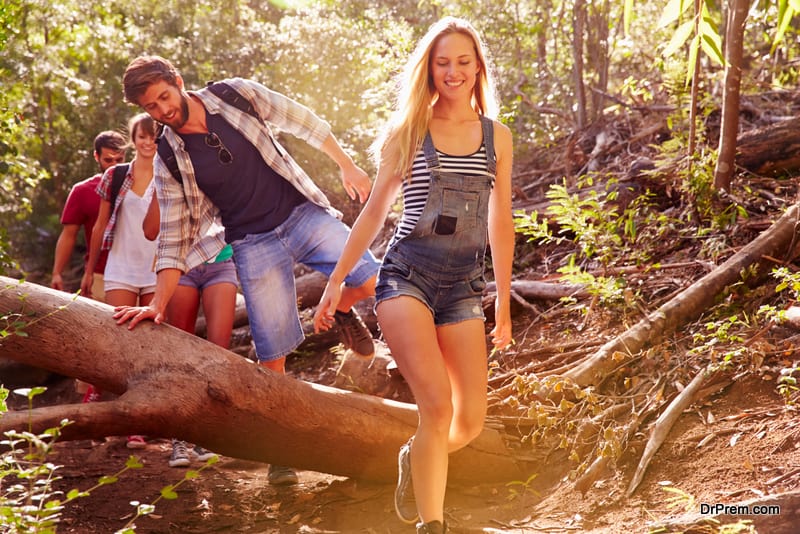 Hippocampus is in the temporal lobe of your brain. It is associated with learning and memory function of your brain. Researchers have found that hiking and taking long walks can actually increase the size of your brain.
3.   There will be a rise in the level of your tolerance capacity: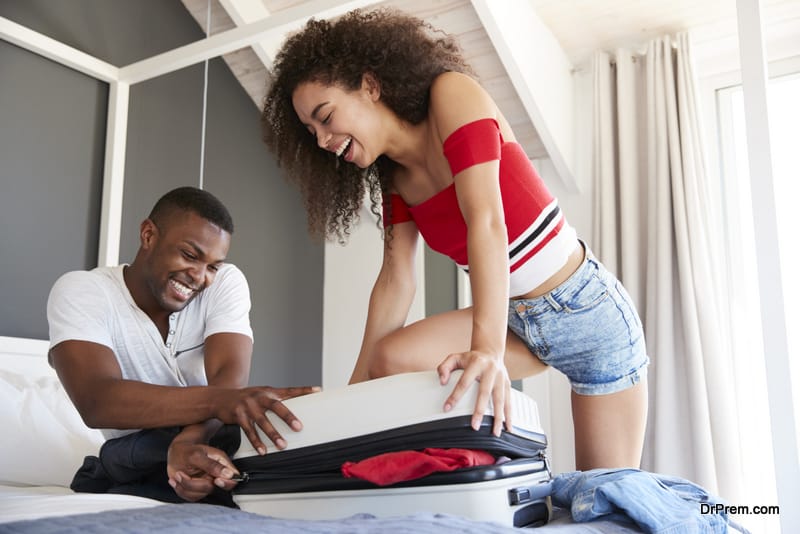 Leaving the comfort of your home and embarking on the adventure is bound to make you go through uncertainties and uncomfortable circumstances. These adventures actually help you build up your tolerance level which is a very important virtue to have.
4.   It is associated with improving mood and mental health of people:
Doing activities that require physical exertion stimulates the part of the brain that is responsible to release the "feel good" hormone Serotonin. Serotonin actually helps you feel good makes you happier. Also being a happy person eventually also makes you a healthy human. So going on an adventure can actually be good for your stress and mental health.
5.   The functioning of the brain is noticed to improve considerably: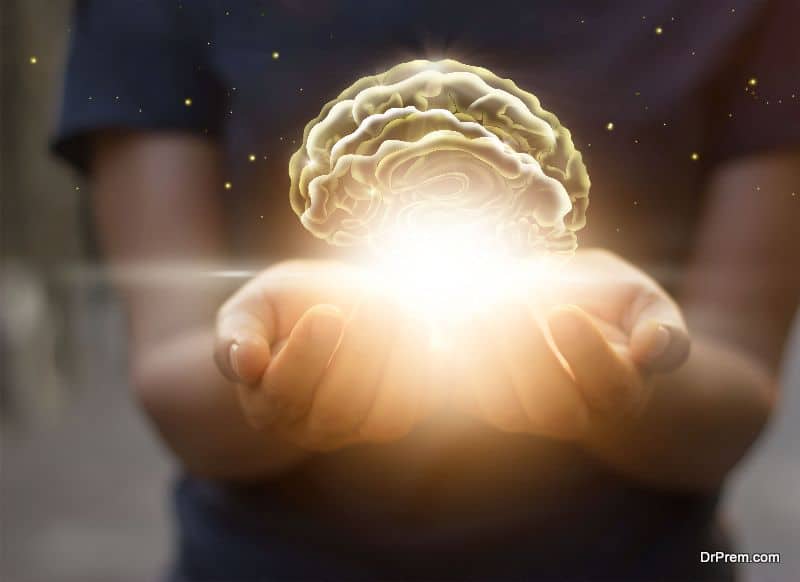 The mental boost that your brain gets from going on an adventure is even more significant than the physical benefits it provides you with. Firstly, being exposed to new cultures and situations can reboot your brain. This also improves the level of creativity. Studies have also found that spending time in nature can improve your level of concentration and focus.
6.   The experience of being mindful is truly achieved: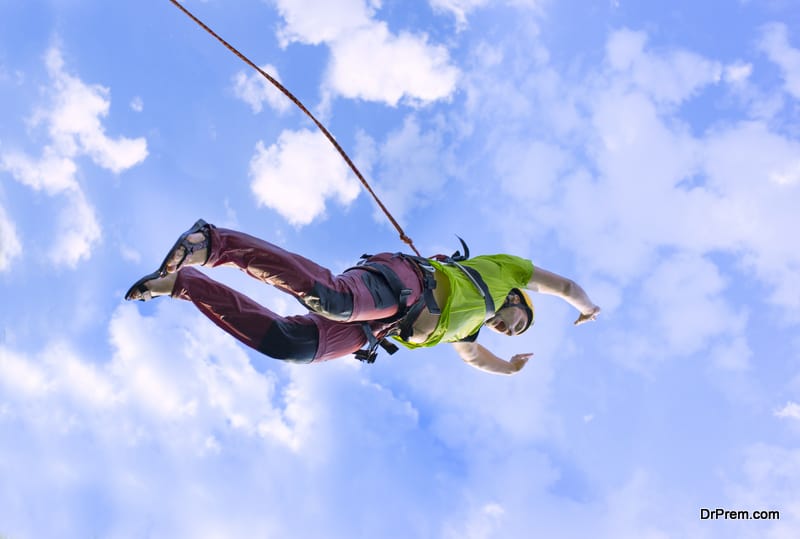 When you are doing an activity that has a certain degree of danger attached to it, you are more likely to have all your concentration in doing that activity. Your mind will not wander off and you will be experiencing each second to its fullest. This experience of mindfulness has numerous health benefits.
7.   It is linked with improving the sleeping patterns of people: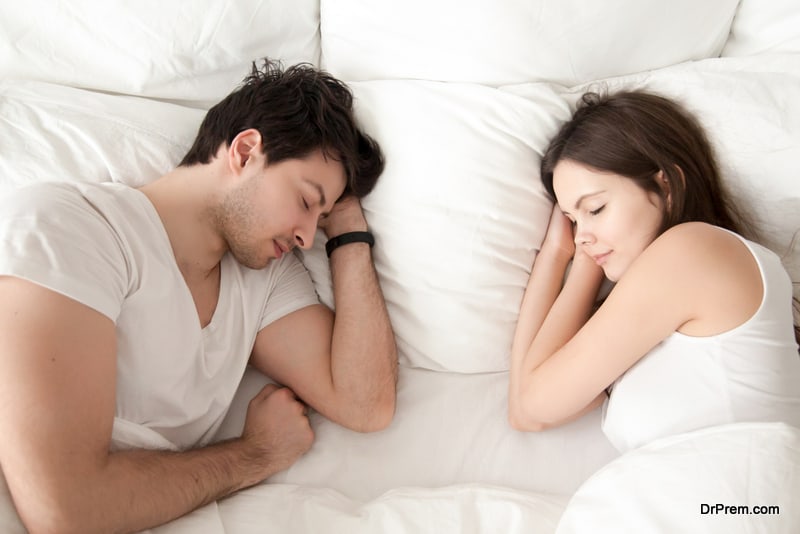 When you are exposed to fresh air and are doing enough physical activities, you are more likely to sleep well. The physical and mental health benefits of having a good sleep cannot be overstated. When you are out and about in nature experiencing different thrills and doing various activities that make your body tired, you are actually helping your body to sleep better.
8.   The strength of your emotional bonds shared with people will improve:
If you are experiencing any kind of emotional distance from your loved ones, then one of the best ways to make that bond stronger is to go for an adventure together. Going to a place where there is no escape and all you have is each other's company will actually make you have a real conversation. Scientists have noticed that doing adventurous activities together is likely to help you build your emotional ties (it can also be a great way to fall in love). It is also believed that experiencing any kind of danger together can actually help in forming everlasting bonds.
Adventure tourism has a lot to offer from giving you an experience that you will cherish for your lifetime to making you happier and healthier. Adventure tourism also helps with building up your confidence levels and is a great way to conserve nature and at the same time promote economy of the places that are secluded and less traveled.
More and more people are in the pursuit of traveling the roads less traveled. The motivation behind going on an expedition is to achieve a heightened mental state of rush or flow. So embark on the journey of adventure that you will cherish and reminisce for years to come.