Transformative travel is something to do with widening your mental horizon and getting insights from visiting places and people. It adds value to your life enabling you to make significant life modifications. It may bring about radical alterations to the philosophy towards life and the world around you.
This would be an experience to stay forever and take you to new dimensions with novel perspectives towards life. However, for picking up a destination for transformative travel, your objective should be crystal clear and you must maintain your focus in attaining it.
What is the core of transformative travel?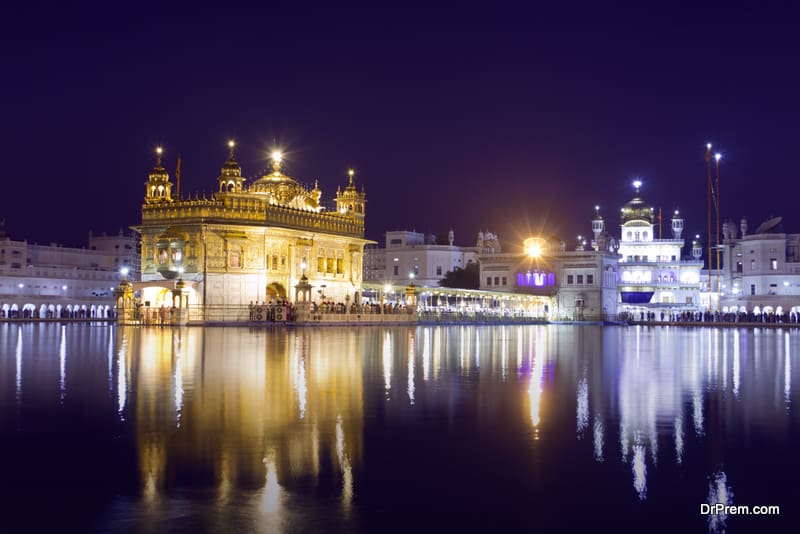 You should appreciate the idea that there is no such place earmarked for transformative travel. If you think a religious retreat could be the ideal destination for transformative travel, the answer is not necessarily! Trips that transform your innermost self is not destination-based. The initial fuel is inside you, right in your core that will give you enough impetus to find your dream sojourn.
Objectives and intentions set in your mind before visiting a location is the essential launching pad. Setting up targets is instrumental in mapping out a transformative travel itinerary. Whether you have been successful making it to the target is not the same as preparatory steps needed before starting your journey.
When you reach the target, it is the end of a milestone with newer beginnings. But your intentions should be prioritized and kept in absolute viewpoint. They help you steer towards the target with an effort to set your mental focus. It channels your energy towards the route that helps you make it to the transformative travel destination.
How to go about it?
While seeking a place that will transform your values and notions, you need to love the destination in the first place. Identify and appreciate the cultural memes shared by the local communities, you are one step closer to transformation.
This is a productive travel experience that will inculcate in you a sense of purpose with shared bliss from whatever you see around. The journey and every iota of exposure you pick up enrich you with new ethics. Intimate involvement with the local culture and practices would stretch your potential. Transformative travel would develop in you the esteem for alien customs, the trip being an eye-opener in the truest sense.
Staying within a confined horizon doesn't let your mental faculties grow beyond a certain limit. Life often turns monotonous and you find all on a sudden there is a whole lot of interesting elements which you had never known. That is frustrating. The trend for transformative travel is on the rise. People around the world are quite enthusiastic about this innovative travel experience.
Basics of transformative travel:
Preparation: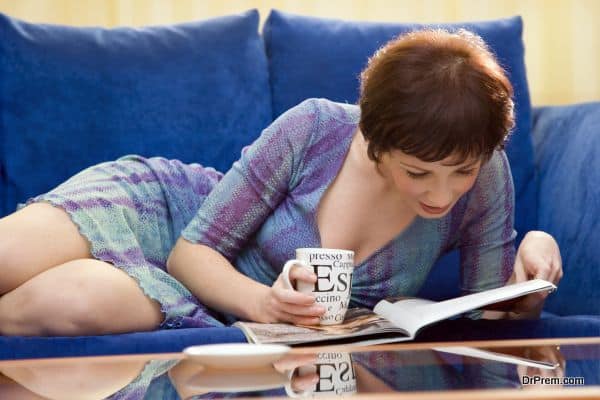 While setting out for a transformative travel location, thorough homework is a pre-requisite. You have got to know this place like the back of your hand. Study the available texts and travel magazines along with the subtle catches of the itinerary. The scope of travel and interaction with local culture is as necessary as getting a thorough portrait of the socio-economic and cultural profile of the place.
Adventure:
From the starting point till the end of the tour, you need to scout every meter of ground you have to cover. Look for possible opportunities and threats, thrills and gratification that would come your way. Much of your adventure would be open blanks for you to fill up with well-spun imagination and creativity that is not far from reality. You need to locate the "waypoint" pages for motivation, realization, knowledge and mental stimulation.
Deliberations and recollections: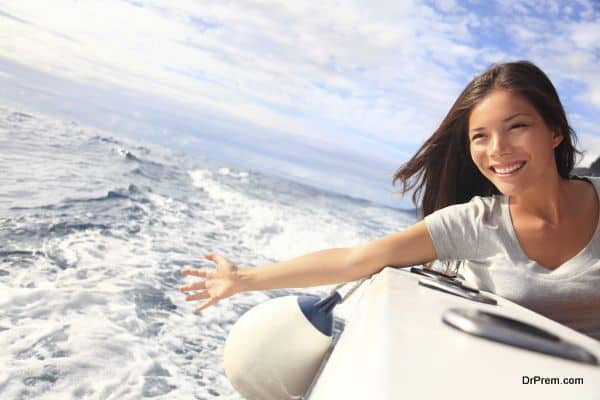 The sojourn is not complete with your travel experience touching the finishing line. It is the beginning of a wonderful exercise recalling the trip. Genuine transformative travel is a reflection on all that you have seen and absorbed – all that has touched a chord of appreciation within you.
These memories are lasting and create a profound impression on your mind. The post-trip mental journey takes you back to the place from where you salvage cultural treasures keeping them close to your heart for the rest of your life.
Paying respect to your transformative travel:
The last but most vital element of the entire model on which this kind of travel is built is honoring your experience. That it was transformative is mirrored by your endeavor to honor it. The entire gamut of exploration and your penchant to discover the unknown is itself something wonderful to be cherished forever.
The affection for the places you have visited, its people and traditions and the beauty of the landscape and monuments have etched permanent lines deep inside. You don't let layers of events and timeline bury your experience since it has transformed values within you. It has taught you to view everything around you from a new standpoint. The immense worth it has added to your life is undeniable as is the impact your presence has created on local people.
Places across the world worth choosing for transformative travel:
Bali, Indonesia: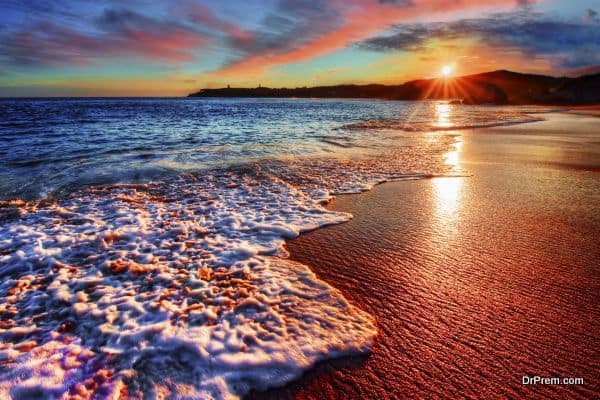 Visiting the picturesque island of Bali is a roaring global trend. Pristine beaches, sublime ambience, coral reefs, lush rice fields and beautifully crafted pagodas, you name it – Bali has it. This magical island and its treasures are as much overwhelming as they are transformative.
The amazing temple of Uluwatu would take you to surreal heights. It is a tranquil nook for self-actualization and your mind is set on an insightful reverie. Stunning cliffs, splendid landscape, and crystal waters trigger your spiritual side. It inspires you to take an inward journey to self-appraisal.
Lobitos, Peru: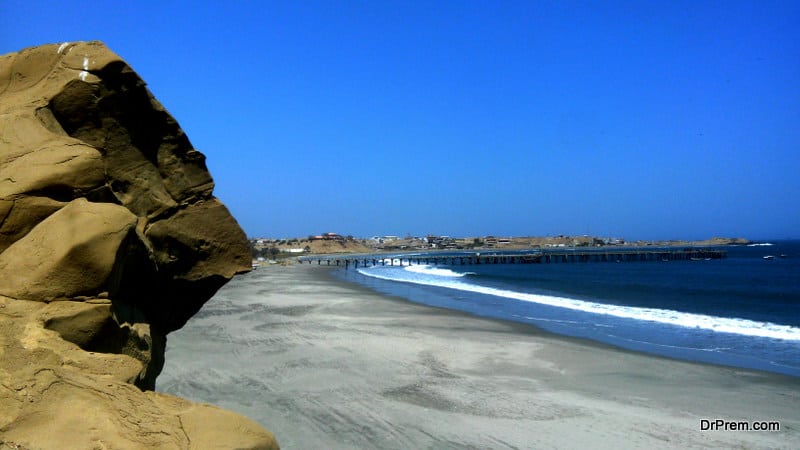 If you have a deep love for surfs, Lobitos in Peru is the place. It ignites a passion for transformative travel. Realizing the tourist trend for transformative travel and recognizing Lobitos' marketing potential, several travel companies have come up with viable offers. Waves for Development, an organization, have come forward bridging cultural diversities between locals and surfers. This program includes voluntary participation from both sides.
Areas under the cover are:
Water conservation
Social entrepreneurship
Taking English classes
All of the above agenda would be executed while sharing meals and staying with locals in homestays and other living quarters for cementing cultural bonds.
Appalachian Trail: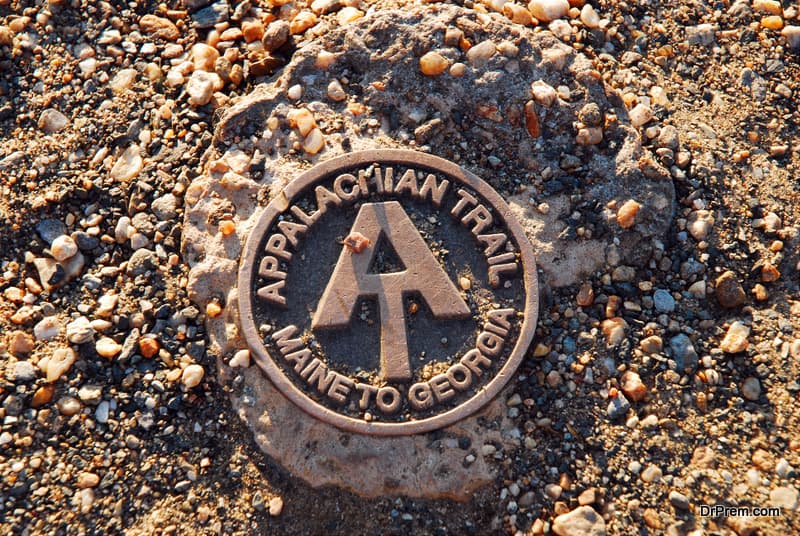 Spanning across 14 states over a stretch of 2190 miles, the Appalachian Trail starts from Georgia and ends in Maine. It is every hiker's dream. The adventure itself is a task and can be made only with the aid of volunteers of Appalachian Trail conservancy.
Serenity and the virgin atmosphere is an unparalleled reward for hikers. The trend for high adventure is picking up as hikers find an opportunity to conserve nature and contribute to enhance local education.
Marrakech, Morocco: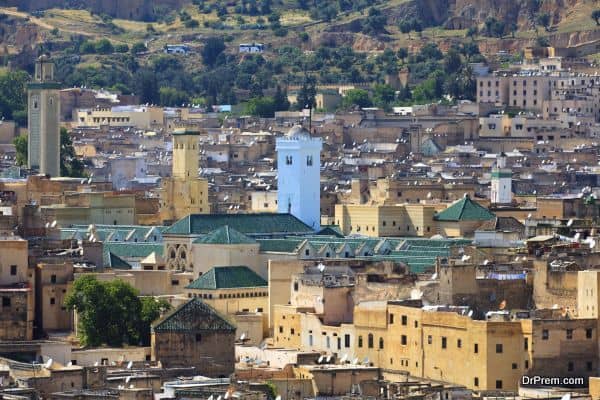 Night souks in Marrakech selling exotic spices and a range of textiles are travelers' delight. Evening prayer calls from local mosques arouse a feeling of spirituality. The city architecture is marvelous with genuine mosaics and beautifully maintained gardens. You may rejuvenate your energy at the Medina and all you soak in from the surroundings is truly transformative.
Reconnect with yourself in Thailand: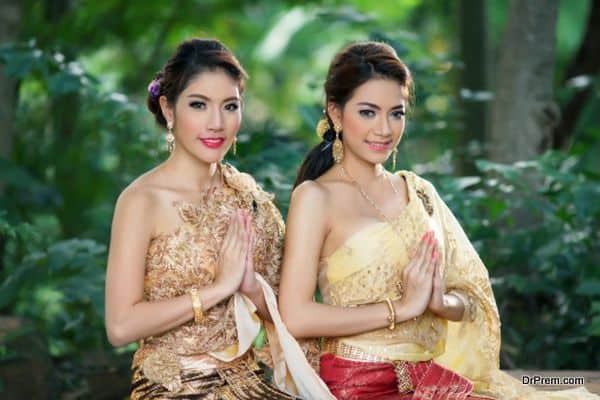 Northern Thailand is complete bliss. This is a perfect paradise for transformative travel. Here you are stress-free, far away from the city grind. You have landed on the premises where blessings of digital detox have put you closer to yourself.
There is no distraction from mobile device and social media. Travel companies in Thailand find it in trend to offer customers secluded holidays. My Chin Journey, a travel company has carefully chalked out the itinerary to Northern Thailand to allow discovering yourself.
It is a commendable combination of elements of physical and emotional self and insightful interaction with the environment. Herbal sauna, cycling, visiting local agricultural holdings, dance and poetry classes, creative painting and exploring the caves and hill crests to explore will  leave you enchanted. It is an awesome congress with nature at its unspoiled best. You return home with your worn-out ideas replaced by newer ones.
Remotest corner of Iceland: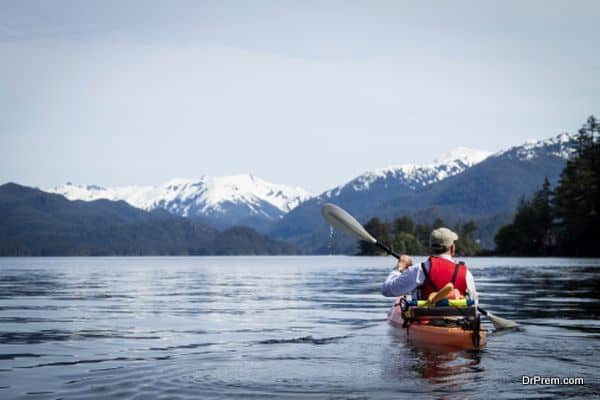 The remote Northern Troll peninsula of Iceland is the right destination for transformative travel. Deplar Farm is a location that tourists find absolute departure from noise and bustling cities. Many companies have been exploring the possibilities of offering transformative travel to clients.
Chosen and Eleven Experiences, a travel company has made its mark designing unique travel options. The idea is to learn by adrenaline-triggered high adventures like sea kayaking, rescue operations, water navigation, wildlife exploration and dry suit snorkeling with whales. Self-discovery sessions like meditation, yoga and spa and trance music classes take you to a secluded world nestled in this remote habitat.
Retrace family histories in Europe: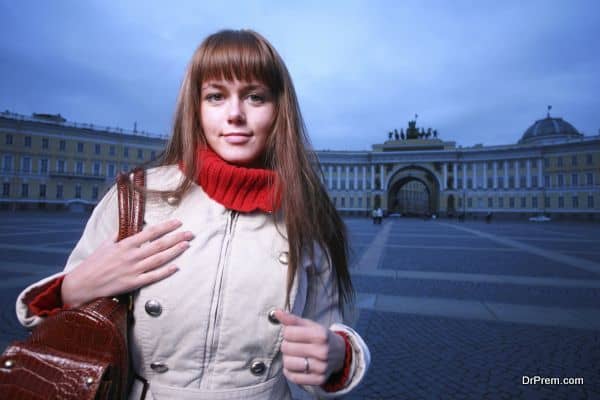 Among a few travel companies trying to take you to your ancestral roots, Family Tree Tours is a prominent name. This US-based company gives you a taste of mind transformation taking you to your roots back in Europe.
It has great credentials for making successful transformative travel to German-speaking nations. Having a network in Poland, The Czech Republic, Slovakia, UK, Italy and Ireland, the company is known to draw up popular travel plans to help tourists trace back their ancestry and properties in Europe.
Scuba diving in Indonesia: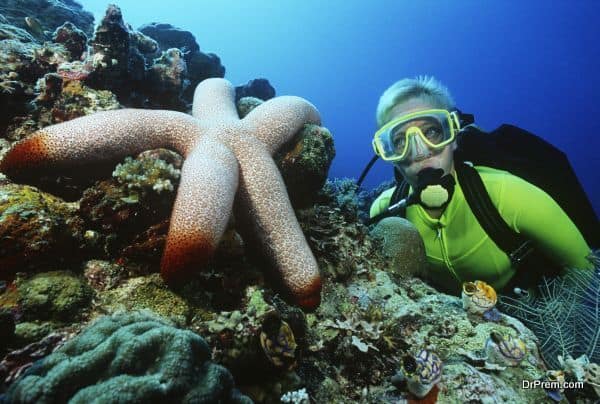 Raja Ampat is the dream diving location in Indonesia. You will find many a luxury yachts with certified instructors who teach you the tricks of successful diving. They are efficient, patient and calm and accompany you to the fabled marine ecosystems. All your thoughts and actions so far have been confined to terra firma. How about spinning your web of imagination or deep meditation for that matter under the water? The experience would certainly be transformative.
Heli Hiking in Canada: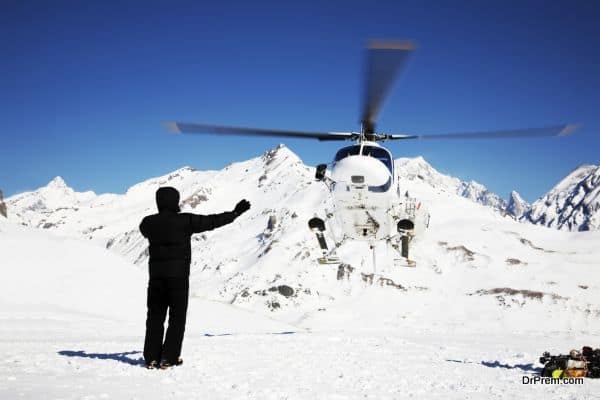 A Heli hiking trip in the Canadian mountains in Bugaboos would be great for transformative travel. The flight to the mountain is definitely a departure from ordinary flights. Rugged mountains and the spectacular view of valleys and cliffs and landscape far below transport you an altogether novel experience. As the helicopter touches the ground, you breathe a sigh of relief and bless yourself as well that you had been through a nerve-wracking dare.
Flight seeing deep in Alaska: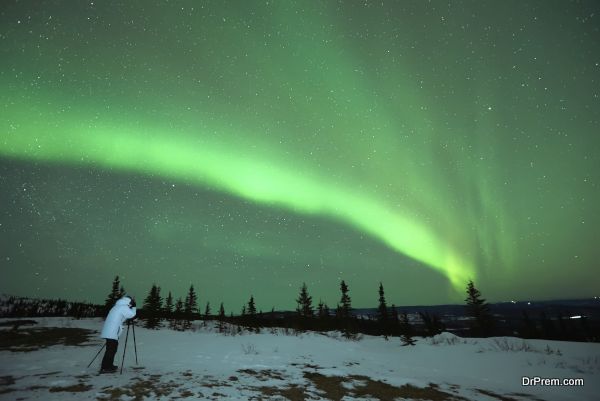 This is yet another remote corner far up north being a 6-hour drive from Anchorage followed by a 90-minute flight towards Wrangell Mountains. The natives hold the region is haunted that gives you the initial thrills pushing you to the verge of mental transformation.
These are desolate places that the civilized world has no clue. A crew of efficient bush pilots takes tourists to these virgin lands. The landscape beauty is incomparable with glaciers adding to its scenic value.
 Hiking to the Tiger's Nest, Bhutan :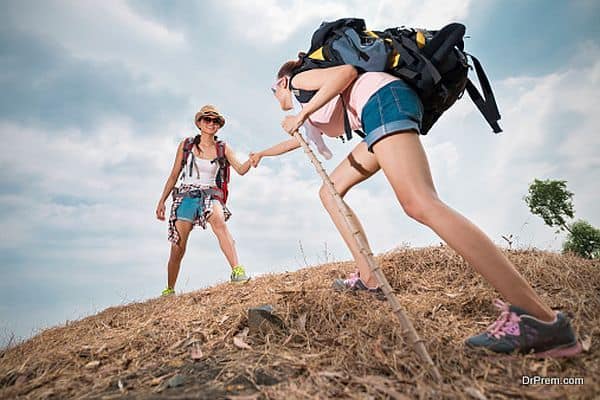 This is the Buddhist kingdom perched in the Eastern Himalayas. No sooner you enter the country, a feel of spirituality seems to hang in the air. Monasteries are splendid and so are the colorful prayer flags setting up silent communion with the divine.
The Tiger Nest monastery is simply awe-inspiring and it is at this location where Buddhism was introduced to Bhutan by Guru Padmasambhaba. The scenic view is awesome and you can feel transformation overtaking with the chiming of monastery bells in the distance.
Silently exploring wildlife in African game reserves: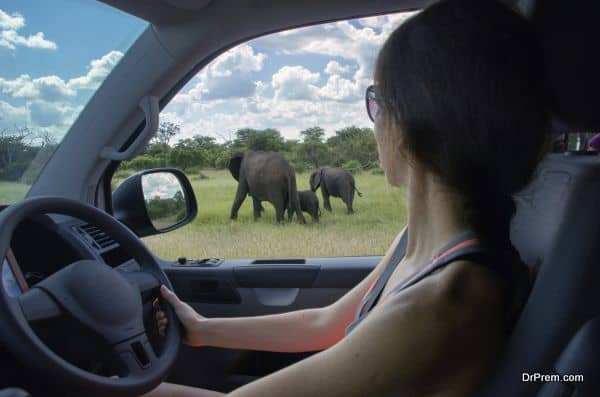 It is a unique experience to share African bushes with the most ferocious animals on earth. Visits to Masai Mara and Kruger National parks have become a fiery trend for quite some time.
Specially trained guards are available on hire to help you watch a pride of lions up close. This would be a life-changing experience or at least an unforgettable experience that you would cherish forever. Staying at safari lodges and luxury camps are added bonus.
Exploring the most extraordinary hiking routes in Mont Blanc: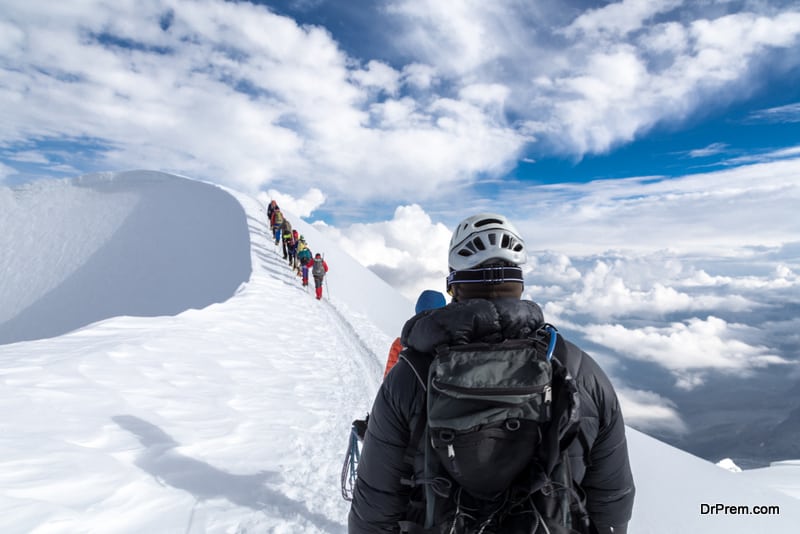 Discovering Mont Blanc and the treacherous journey along the Alpine terrain is a hiker's dream. Incredible scenic beauty awaits you. Lush meadows and snow-covered peaks take your breath away.
Alpine huts and quaint hamlets are alluring, and so are the Alpine cheeses and Rhone valley wines. Here, you meet nature from close quarters and indeed it is a transformative adventure. It gives you a break from provoking thoughts as to how frail is humanity in the face of this vast mountain range!
The ideal transformative travel destination: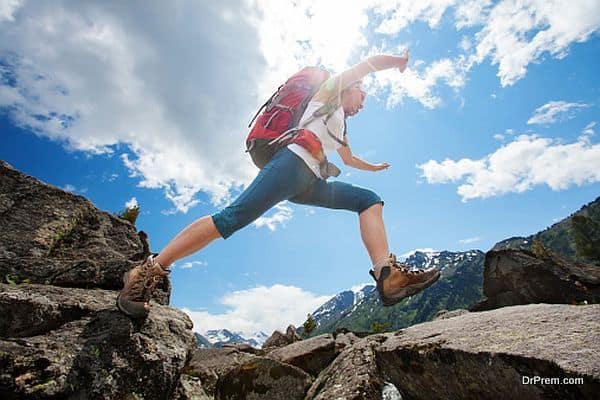 It is the organizers' part of the game. Travel companies are to decide on it. The destination is unimportant if you talk of the starting point.  It is important to know the tourists and focus on exactly what they want. Their preferences and dreams create the essential canvas on which the portrait of a destination can be set and selected. It is all about identification of the right destination suiting the intentions and objectives of tourists.