One-third of the global wellness trips happen in Asia says Beth McGroarty, Vice president Research of GWI (Global Wellness Institute). Wellness tourism in Asia grew by a staggering 33% from 2015 to 2017, and the market is projected to double to $252 billion by 2022. Asia has since long attracted western travellers with its natural and historical marvels but it is its age-old traditional healing practices and culture that have made it a global wellness tourism hub. Traditional Chinese Medicine, Ayurvedic healing, yoga, meditation, Tai Chi, Shiatsu, and other oriental massage techniques have earned global attention.
Asian wellness destinations offer a valuable lesson for all. Wellness cannot be a flashy plug-in or commercial product that anybody can possess by virtue of his/her affordability. It is a way of life that could be maintained through discipline and perseverance. Asian wellness stems from its holistic approach that addresses both the mind and body.
Some popular wellness destinations in Asia
Ever since the growth of wellness tourism, many Asian countries have made a mark in this sector with its unique destination attractiveness. The guide gives you glimpses of a few popular and emerging wellness tourism destinations for travellers of all categories.
China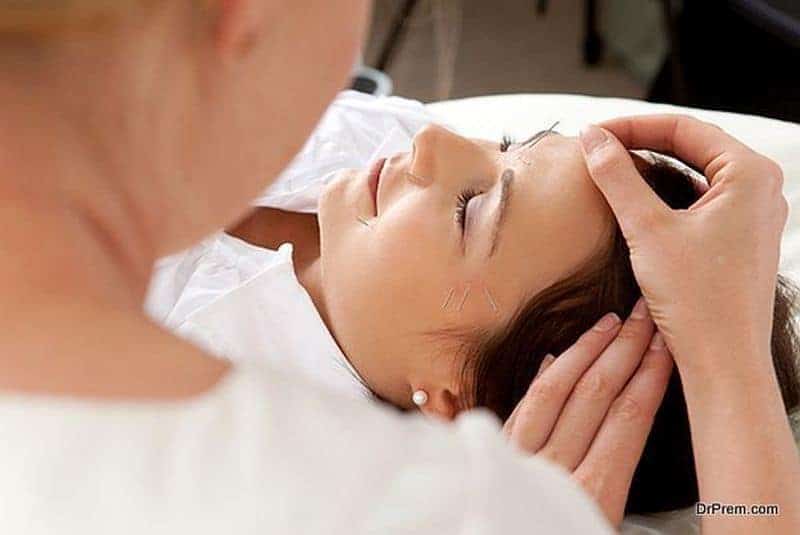 Acupuncture is a customary Chinese medicine and is a Complimentary health approach. It is all about a collection of procedure that involves inserting thin needles to stimulate some of the tactical points of the body to correct the imbalances of natural energy through channels. Acupuncture is commonly used to ease pain from the different parts of the body, such as muscles and joints. It is effective and delivers assured results in postoperative situations, chemotherapy and postoperative dental pain.
Acupuncture is very effective when it comes to stroke treatment, asthma, backache and many other ailments like Nausea, vomiting, Fertility and childbirth. In addition to this, China is a hub to many Traditional Chinese medicines, such as herbal medicine, massages, exercises and dietary therapies other than acupuncture. Traditional Chinese medicines comprise the broad range of medicine practices strange to China and share common concepts, which are developed in the China. This treatment is available in China, also practiced by nearby regions, and has been gaining popularity overseas.
Korea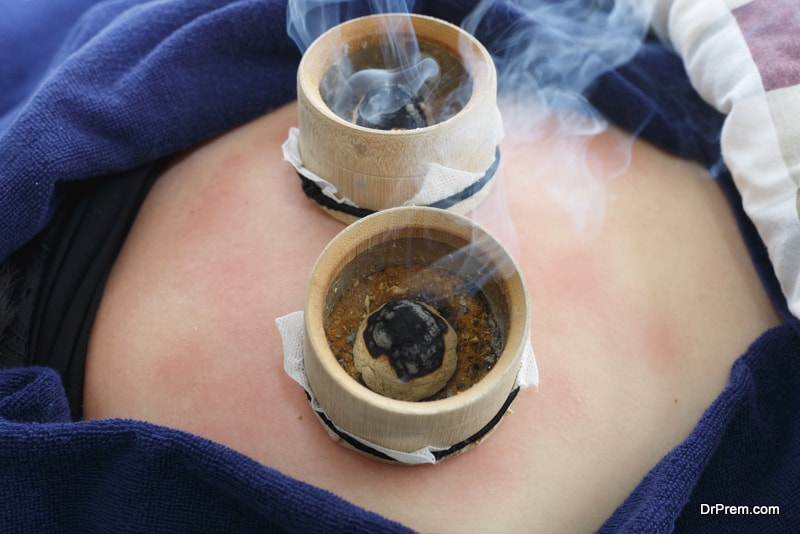 The traditional medicine developed and practiced in Korea. Korean medicine has a strong influence of traditional Chinese medicine and is contributing to the country's medical tourism growth as well. There are four methods of treatment in Korean Medicine, which includes Herbal medicine, acupuncture, Moxibustion, Aromatherapy, Meditation. where the herbal medicine uses plants for food, medicine or health, acupuncture uses needles as medical instruments, Moxibustion is a technique that applies heat to the body with stick or cone of burning mugwort, Aromatherapy uses plant oils to cure some diseases and meditation for relaxing and calming mind, body and soul.
Iran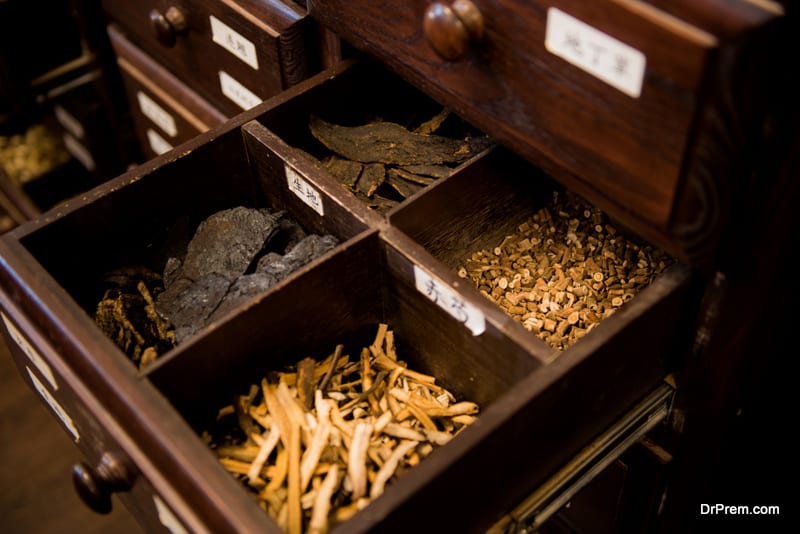 Iranian customary medicines are a form of Greek Medicine that Boghart and Jalinus recognized after widely studying and following Greek medicine, but of course not before correcting the impairments. It is widely practiced in Iran and one can judge its effectiveness from the fact that US recommended the Iranian researched and produced medicines that helped treat foreign soldiers from Oxus cobra bites.
India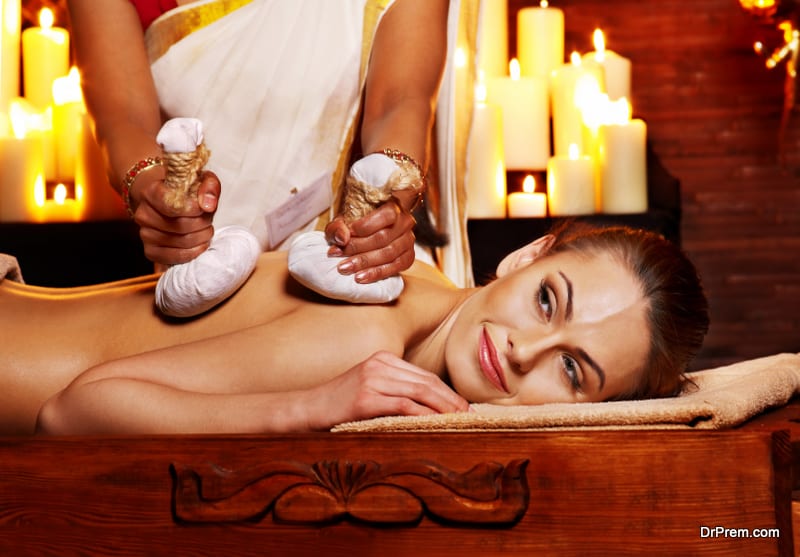 India holds special advantages as a popular wellness tourism destination in Asia for its traditional Yoga, meditation and Ayuveda.  Yoga has been in practice in India since 2500 years ago that helps in mind-body connection through specific body postures done in scheduled steps. Yoga and pranayama (breath work) have been globally recognized for its proven benefits in mental and physical health. Meditation and Yoga are most common programs in any wellness retreat or resort in Asia and other countries but its roots are in India. Ayurveda 'Panchakarma' detox program is another intellectual asset of Indian wellness tradition much-favoured by foreigners and celebrities. Rich natural reserves serve as perfect havens for wellness that help in rejuvenating wellness tourists along with giving a healing touch for every mental and physical disorders.
Thailand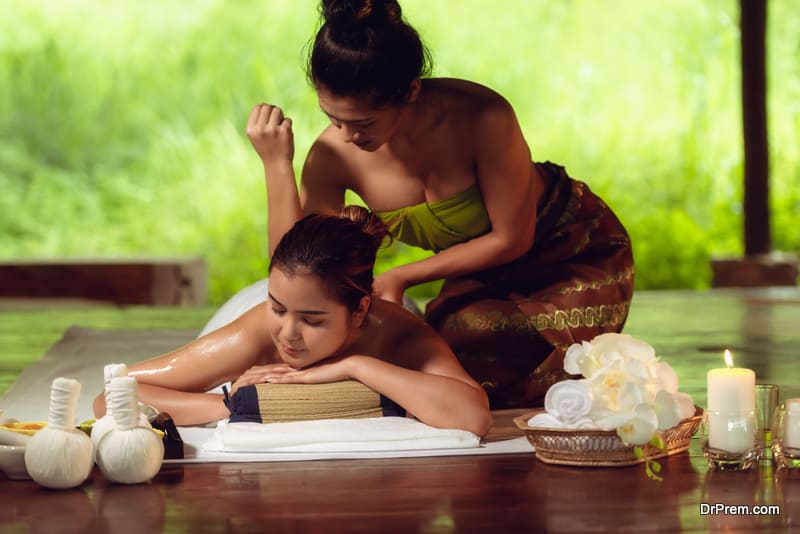 Thailand, popularly known as the ''Land of Smiles" with its rich heritage has been a coveted wellness destination in Asia. The country is ranked 14th in the world earning $12 billion from wellness every year. Traditional Thai massage, Thai medicine, herbal medicines and spa treatments are the unique selling propositions of the country's wellness tourism. Wellness tourism is booming in this land for innovative and unique experiences like Silent Spa, wellness sabbatical holidays, digital detox retreats and many others. Thailand's significant moves in merging medical and wellness tourism have further enhanced the tourism potential. The recent launching of Cannabis Tourism followed by the legalisation of marijuana has further boosted its medical and wellness tourism prospects.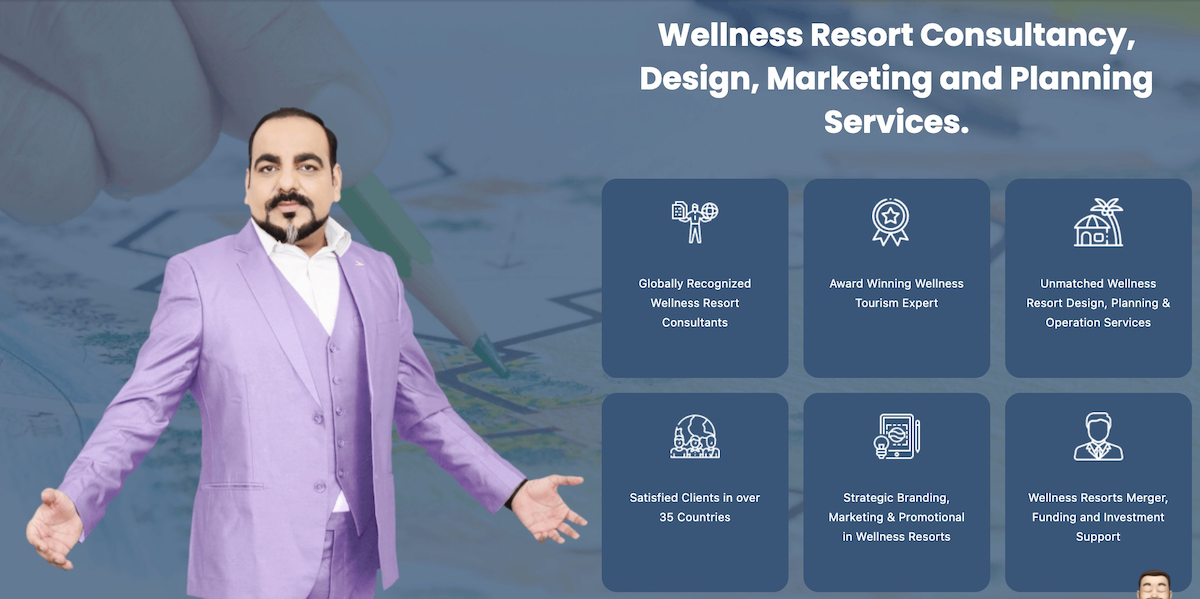 Bali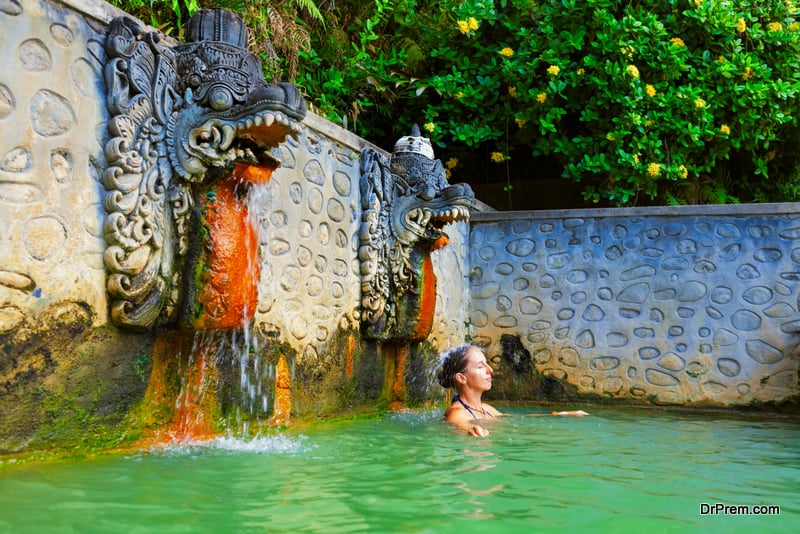 Bali is known for its signature wellness tourism. Thanks to its natural resources, skilled local therapists and abundant natural settings, the province in Indonesia has carved a special niche in the wellness tourism sector. Be it massages, spas, bathing rituals or any mind-body wellness programs, Bali is significantly different from its peers. Bali's tradition and culture strongly relies on age-old rituals which they strictly adhere to even in highly modernised programs. Visitors enjoy the spas mainly because of their unique settings that could be amidst deep forest or beside a splendid tranquil beach. Each spa treatment is synchronised with its unique natural setting. This is not all, Bali has many more reasons for a thriving wellness tourism market.
Singapore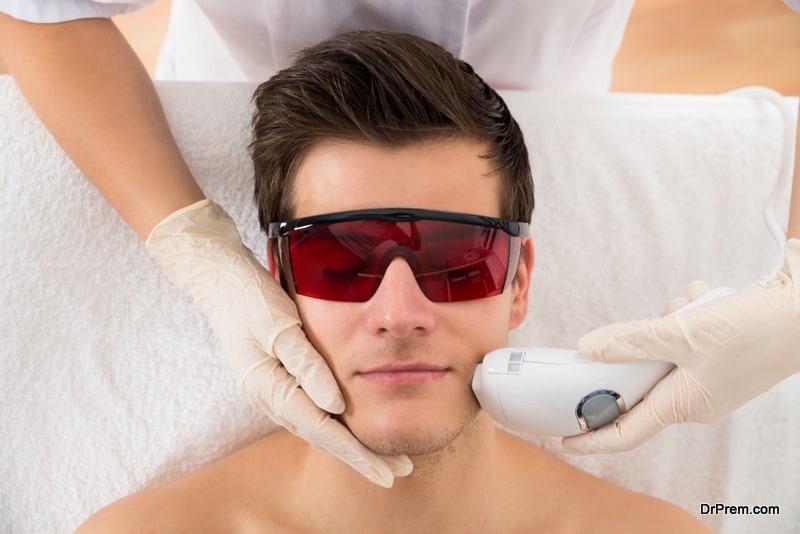 Singapore might be perceived as one of the most urbanized cities in the world with all hi-tech developments. Where the natural wellness comes from? Singapore is well-known for its destination spas where visitors can participate in various wellness treatments right from anti-aging, weight loss to mind-body synchronization for rejuvenation. The country is dotted with hundreds of destination spas offering focused wellness programs which are drawing more guests. Luxury spending in spas is increasing with a shift from stuff to experiences. People are valuing experiences more than anything else.
Malaysia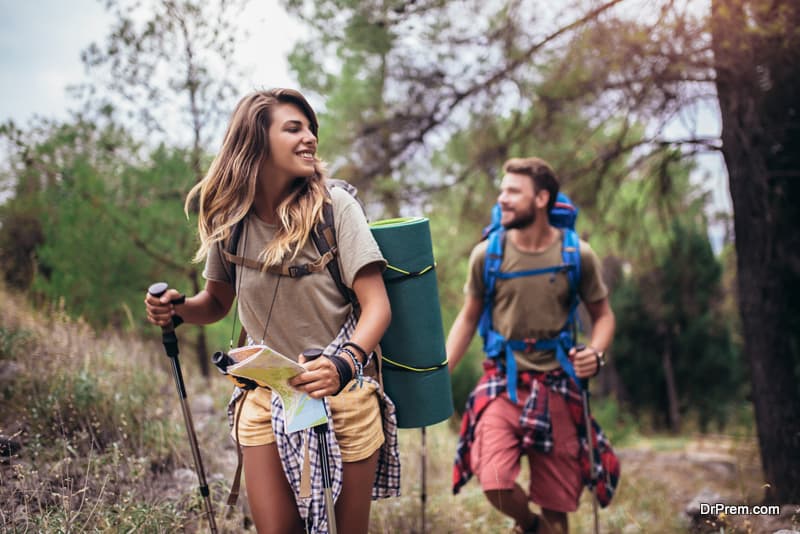 Malaysia is listed among the top ten wellness tourism destinations in the Asia Pacific recording an increasing number of wellness trips every year. Notable destinations with unique wellness offerings include Chateau Wellness Resort in Pahang and Banjaran Hotsprings Retreat in Ipoh. Nature-based springs and waterfalls namely Poring Hot Springs in Sabah, Kota Tinggi Waterfall in Johor and others also draw appreciable wellness tourists. Malaysian signature spa is an experience by itself posing tough competition to Thai and Balinese spa and massage therapies. Joint cooperation among local tour operators, hotels and resorts is further boosting wellness tourism prospects bringing diverse wellness activities namely hiking, trekking, nature excursions, traditional cooking sessions and therapeutic workshops to travellers.
Philippines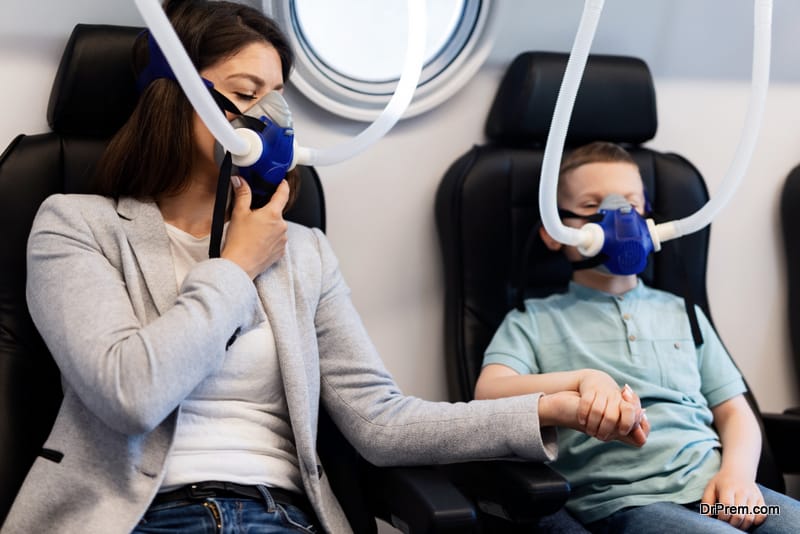 The country with pristine shores and azure waters is another Asian wellness destination much loved by global travellers. The country has fast set up several luxury resorts offering premium wellness experiences to the stressed and tried souls. Be it beside the sandy shores or amid a quaint highland, the Filipino culture-induced wellness lifestyle gets ingrained into the DNA of the visitors. Most importantly, the country's wellness tourism is more focused on more science-based practices and treatments to ensure much better treatment outcomes to clients. Cebu, the region attracting nearly half the total tourist is growing as a prime wellness tourism hub. The rich heritage of age-old practices like Hilot and Dagdagay help in restoring various imbalances in the body caused by erratic and hectic lifestyle by boosting the neuroelectric energy of special points in the body.
Vietnam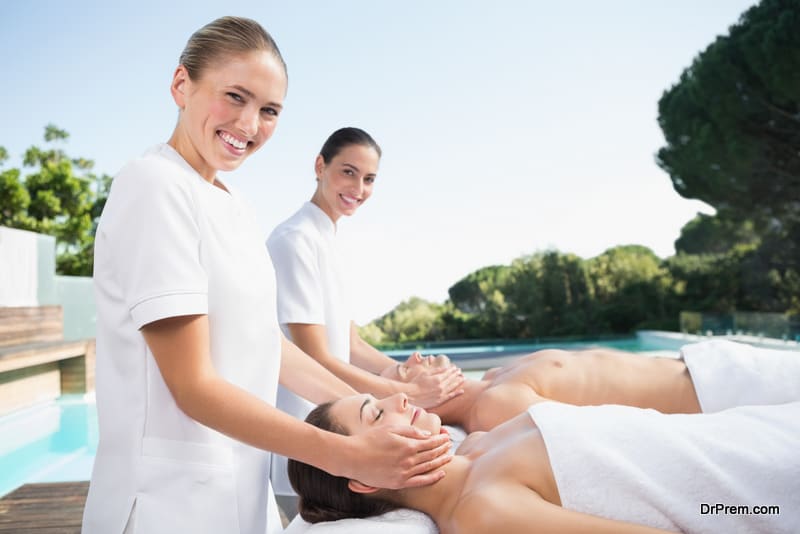 Vietnam's annual wellness tourism has been growing appreciably for the last few years. Wellness travelers take immense pleasure in low-cost Vietnamese spas. This is because millennials now look for unique experiences in wellness destinations instead of accumulating stuff. Wellness tourism spending in Vietnam is 51% more than the typical foreign travellers. Hanoi and Hoi An with the highest wellness tourism potential see maximum tourists seeking yoga and meditation sessions, detox spas or mountain retreats in Da Lat. Investment in wellness resorts, hotels and retreats are pouring in to lure more travellers.
Myanmar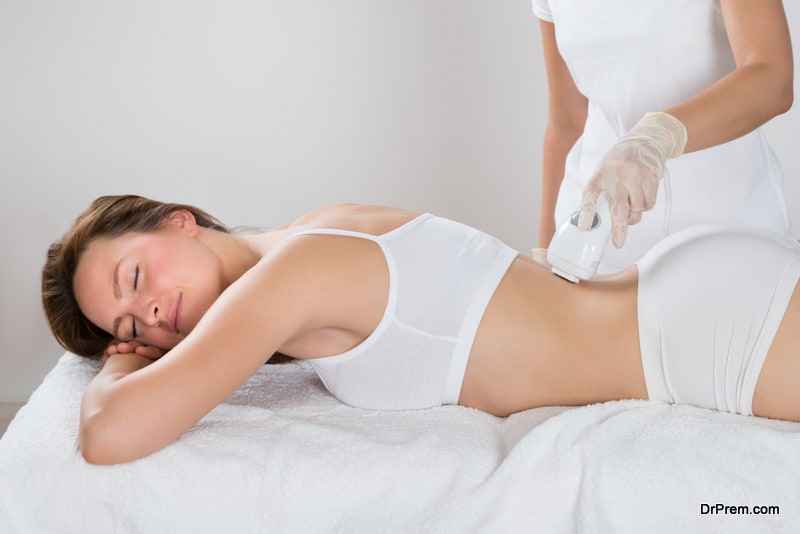 If we talk of Traditional Burmese foot spa, it will not sound as familiar as acupressure, acupuncture, Thai massage, Ayurveda, etc. But yes, Myanmar also has distinct offerings and could be counted among one of the upcoming wellness tourism destinations of Asia worth visiting. Wellness treatments and therapies in Myanmar are strongly influenced by Indian wellness philosophy especially due to cultural ties that existed for long between the two countries.