To live with so many daily struggles of life, one surely needs an escape. What better escape can it be, to be able detoxify yourself from toxins and pollutants, with the help of Detox spa treatments. Detoxification is very important for healthy living as it helps you rejuvenate and reenergize. There are a number of spa destinations worldwide, providing Detox spa treatments for making lives easier.
Here is a list to a few great Detox spa destinations operating around the world:
Canyon Ranch, Tucson, Arizona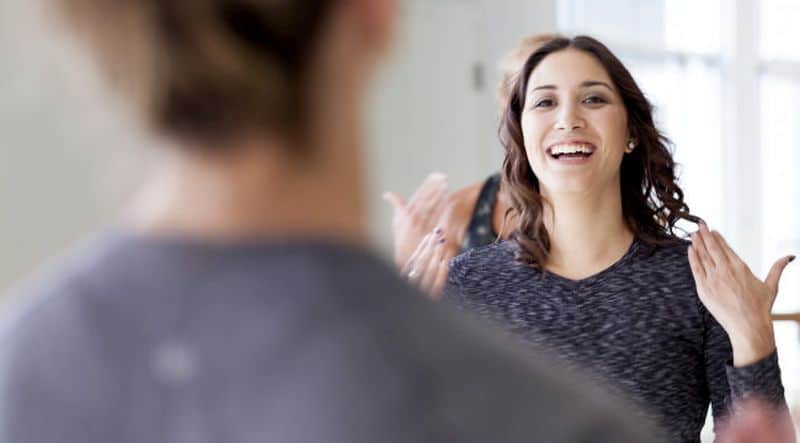 Image Source : canyonranch.com
The Detox spa treatments of Canyon Ranch are sure to fill you with elements of luxury, relaxation, and rejuvenation. This all-inclusive healthcare resort offers the best of spa treatments and detoxification spa treatments being its best of specialty. The spa also offers educational opportunities helping you make a long lasting commitment towards healthy and sustained living. The spa is best known for healthy cuisines, bodywork, fitness activities, meditation, and spiritual practices.
Hippocrates Health Institute, West Palm Beach, USA 
Hippocrates Health institute is a renowned leader of spa services and alternative healthcare. This institute experiences a rich global presence owing to the good work they do in their field. Their services are based on the belief that a vegan living when complemented with regular exercise, positive thinking and non-invasive therapies helps in enhancing the quality of life and wellbeing manifolds. At this institute, they believe that detoxification is highly important to create sync between the mind, body and soul. The idyllic natural beauty adds an extra charm to this institute.
Harem Escape, Marrakech, Morocco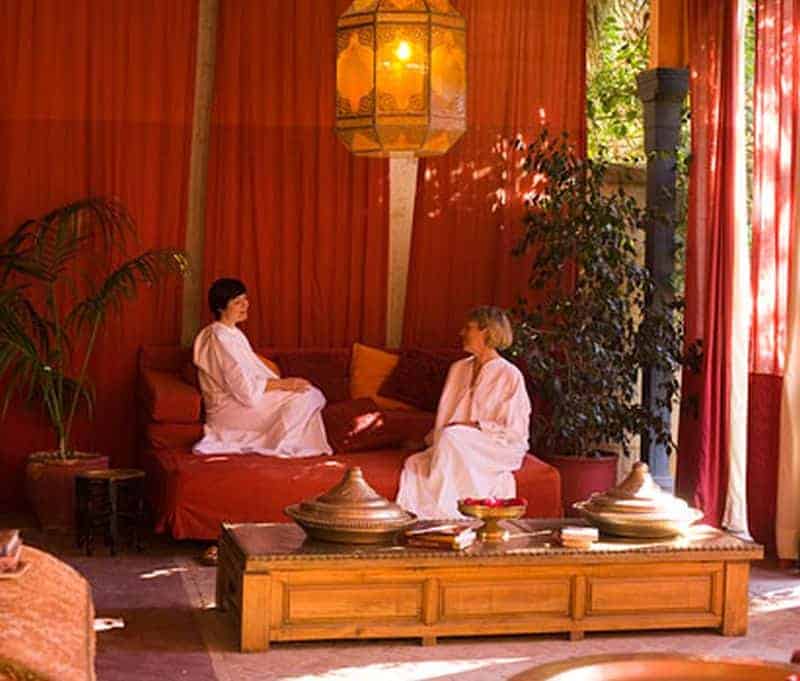 Image Source : harem-escape.com
Yoga, meditation, spa treatments, and organic fine dining, Harem Escape has all that you can ever wish to experience. It is an oriental paradise that encourages leaving behind the stresses of the world. The service and the ambience is a sure mood lifter. The property is nestled on 24 acres of desert and is a perfect place for stress relief. The Detox spa treatments are practiced with utmost finesse and perfection, helping people have the best of spa experiences.
Tree of Life Center, Patagonia,
Tree of Life Center is surely a world-class detoxification retreat. Therapeutic treatments such as acupuncture, lymphatic drainage systems, ozone box-steam sessions, and Detox spa treatments have helped it earn a global name and have tremendously helped in increasing its popularity. Nature trails and mountain vistas add to the charm of this destination increasingly. The very popular Kali Ray Yoga classes are offered five days in a week. This center has few of the best spa settings such as infrared saunas, sweat lodges, chlorine free hot tubs, and more.
The Farm at San Benito, Lipa city, Philippines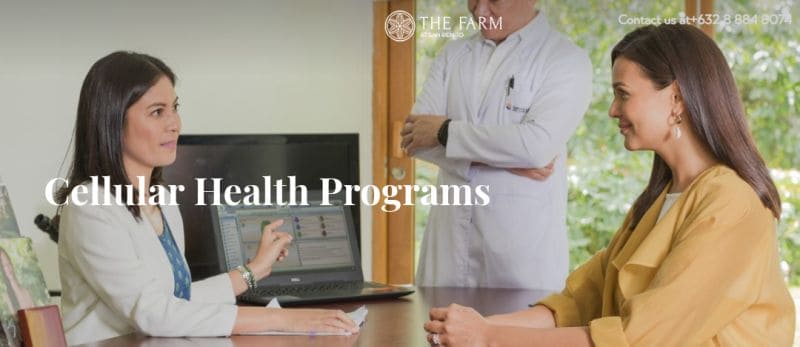 Image Source : thefarmatsanbenito.com
This farm offers top notch and high end holistic healing services, at the marvelous setting of an island. This resort has been rated as the best medical wellness resort in the world by SENSES Germany. Excellent alternative medical procedures topped with the Elysian beauty of jungles, gardens, and the pools, are a treat to the eyes. The Detox spa package is for five days. It is performed under the able supervision of the professionals, which helps you have intensive stress relief and healthier life style.
Kurotel Longevity Medical Center & Spa, Brazil
This is a mountain resort in south Brazil. The specialty of the resort is in preventive medicine and is considered as one of the best Detox spa destinations around the globe. This spa destination offers a number of enticements such as Detox from addiction, cosmetic surgeries, sleep enhancements and more that attract people from world over. It also offers the Sate-of-the–art medical tests, which is another major attraction for the guests.
Where to spend Detox Holidays in Asia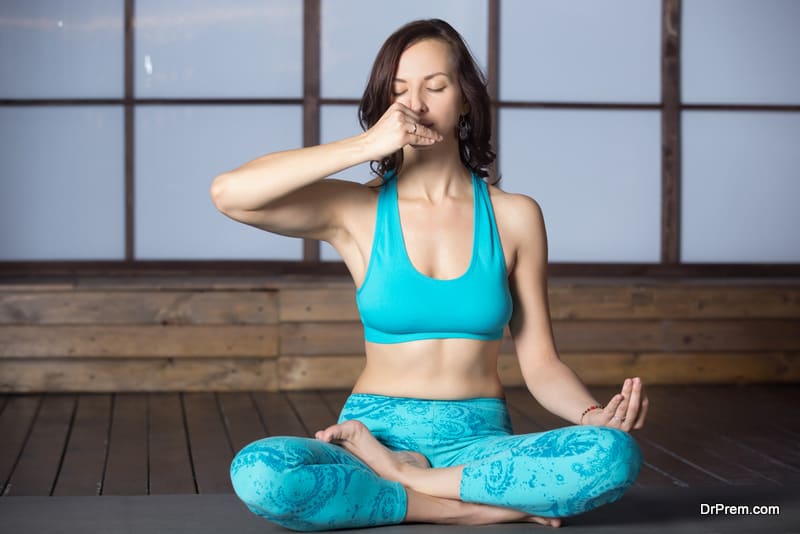 Asia is famous for its spiritual healing and detox centers that focus on physical and emotional wellness. Millions of tourists visit the destination every year to cleanse their bodies and minds in order to improve overall health. As such, if you are looking for an apt location for a detox holiday in Asia, here are some destinations that you can opt for.
Thailand
Considered one of the more popular destinations for detox holidays, Thailand is filled with beautiful beaches and lush rainforests that offer the perfect ambience for relaxation, thereby helping individuals de-stress effectively as they worry less about the hassles of modern life.
Being a Buddhist country for the e most part, Thailand leads the world in its spiritual wellness programs, which would benefit those on the search for an effective detox holiday.
The beautiful surroundings combined with the natural ways of life would help you reinvigorate your body and mind, ready to face the world with a new outlook. Some of the places you can opt for in Thailand for a detox holiday include the Kamalaya Detox Retreat, Absolute Sanctuary, the Chiva Som Art of Detox Center, etc.
Bali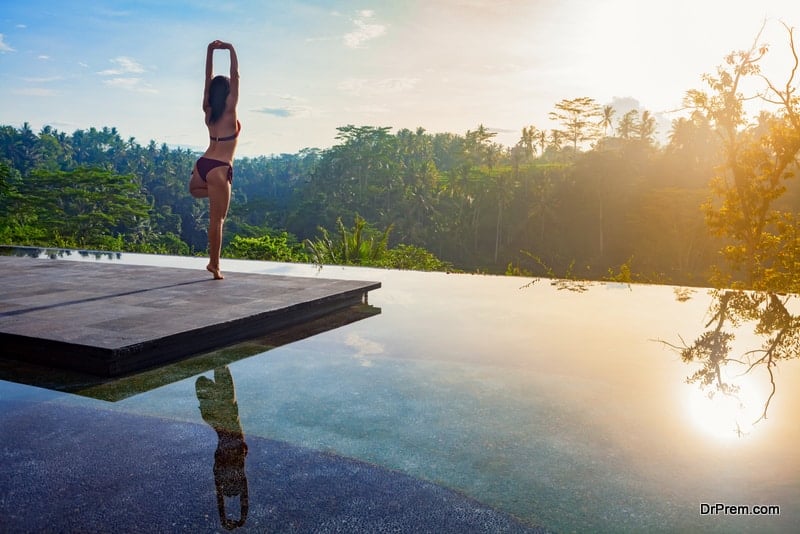 Bali is truly a wellness paradise on earth! It is one of the most popular tourist spots in South East Asia and has the perfect settings for a detox holiday, including beautiful rainforests and stunning beaches. The Hindu culture adds to the spiritual wellness programs the country offers, with many resorts dedicated to offering spiritual wellness therapies and programs for guests. One of the best-known retreats in the country that focus on the same includes the Como Shambala Detox Retreat.
Philippines
Although not that well known among its counterparts, the Philippines is slowly gaining recognition as a potential hotspot in Southeast Asia for detox holidays. The tropical climate infused with secluded beaches and lush rainforests create the perfect natural setting for a detox holiday. The sparsely located islands help individuals relax peacefully without worrying about noise and pollution.
The quintessential mix of different cultures pertaining to Hindu, Malay, European and Islamic values also make it possible for guests to enjoy a wide range of natural, healthy and tasty cuisine from all parts of the world. Some of the more popular cuisines here include Thai, Chinese, Malay, Indian, etc., which help customers opt for healthy foods of their choice instead of sticking to local foods. Accordingly, one of the more popular detox retreats in the country that happens to have all these and more is Farm Detox Retreat.
Detox retreats for your cleansing trip to Asia
The number of individuals opting for detox treatments has increased steadily over the past few years. Detoxification helps remove toxins from the body, thus helping cleanse your body off harmful radicals that would otherwise lead to several health ailments in the long run. So if you are on the lookout for a detox retreat that would help offer you a relaxing and rejuvenating experience, here are few such retreats in Asia you can head to.
Kamalaya Comprehensive Detox Rejuvenation, Thailand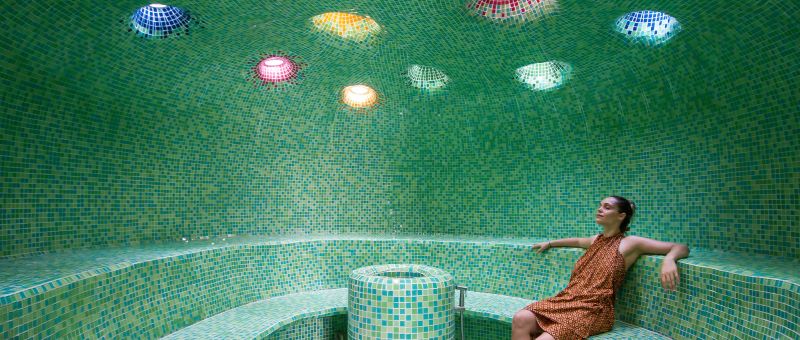 Image Source : kamalaya.com
The research based detox program in Kamalaya Retreat in Thailand is sure to enhance your well- being on all levels. Featuring a perfect mix of holistic therapies and medical science that rely on herbal remedies and supplements to detoxify the body, the tailor made detox program is a hit with experienced detoxers. Alternate therapies featuring Eastern as well as Western medical traditions are also available at the retreat.
Zighy Bay Sense of Detox, Oman
This detox program combines purifying treatments with a range of daily activities in order to both heal your body and make you more active in the process. Some of the therapies used in the program include acupressure, body massages and hot stone therapy while you can share your fitness goals with personal trainers to chart out a suitable plan to achieve the same. You can also choose to opt for cleansing diets that help strengthen your immune system, making you healthier and more active.
The Farm Detox Cleanse, Philippines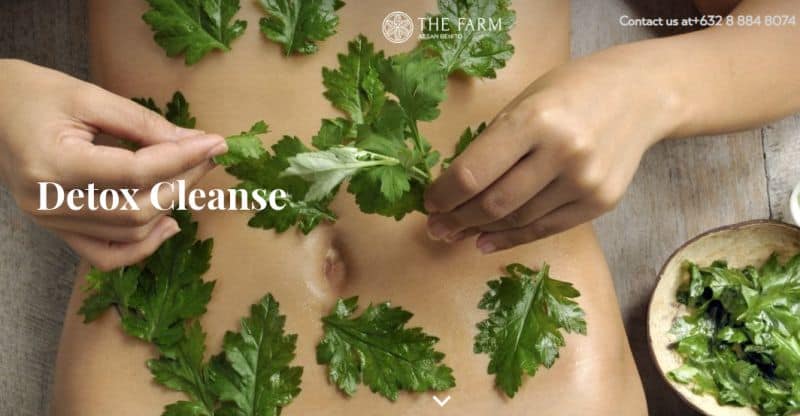 Image Source : thefarmatsanbenito.com
If you are suffering from lethargy, consider opting for the Farm Detox Cleanse program in Philippines. Aimed at fighting off issues like poor lifestyle choices, The Farm retreat offers guess a wide range of natural spa therapies and cleansing treatments to restore the body's natural balance.
You can either opt for existing detox packages, or opt to create your own one with the help of onsite doctors and nutritionists in order to meet specific detox goals. Don't miss out on the specialized juice diets and hydrotherapy sessions while here.
SwaSwara Detox, India
The SwaSwara Retreat makes use of the healing powers of Ayurveda and naturopathy to rejuvenate your body and mind. The detox program offered by the retreat will encompass several body cleansing techniques and therapies, including herbal teas, Ayurveda massages, yoga classes and meditation trips. You can also choose to add options like bird walking tours and nature walks to your personalized detox program, thus feeling refreshed and ready to go by the end of the trip.
Como Shambhala Estate Detox, Bali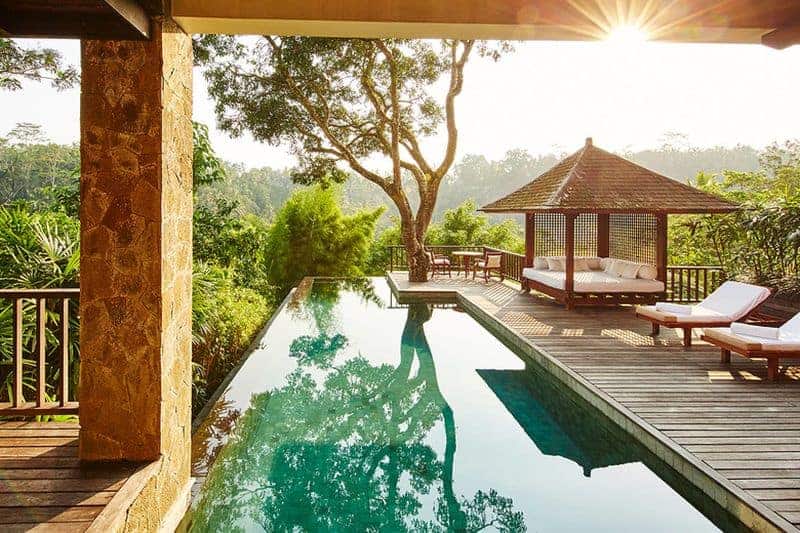 Image Source : comohotels.com
This detox program aims to cleanse the body off harmful toxins that might have accumulated in the system due to a bad diet and other factors like environmental pollution. The program is designed to help the skin, liver, kidneys, bowels and lymphatic system work optimally and in tandem with each other in order to boost the body's natural defense system. As such, you can expect to enjoy a fair share of nutritious foods and regular exercises to restore your body to top working order.
The Banjaran Detoxification, Malaysia
Using a range of wellness and holistic therapies to cleanse the body, the Banjaran Detoxification program aims to purify the body and restore its natural health in as short a time frame as possible. It incorporates a select choice of nourishing foods along with therapies like detox hydro baths, detox massages and organic detox facials to restore health and balance in your system.
Ananda Detox, India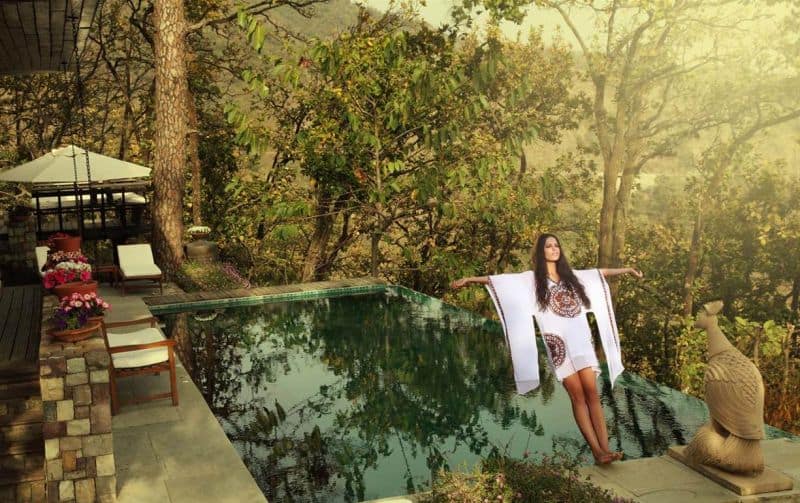 Image Source : anandaspa.com
Individuals suffering from slow body metabolism and digestive disorders can benefit greatly from the specialized detox programs offered by the Ananda retreat in India. This revitalizing detox program will center on essential elements like balanced diets and natural detox therapies to free the body and mind from negative thoughts in addition to offering other benefits like improved digestion, strengthened immune system, purer skin, improved mental clarity and increased energy, etc.
Detox retreats are becoming very popular among individuals opting to cleanse the bodies and revitalize their systems. From offering the most comprehensive and effective detoxification programs to offering other activities aimed at promoting wellness, these are the best detox retreats you can find in Asia.