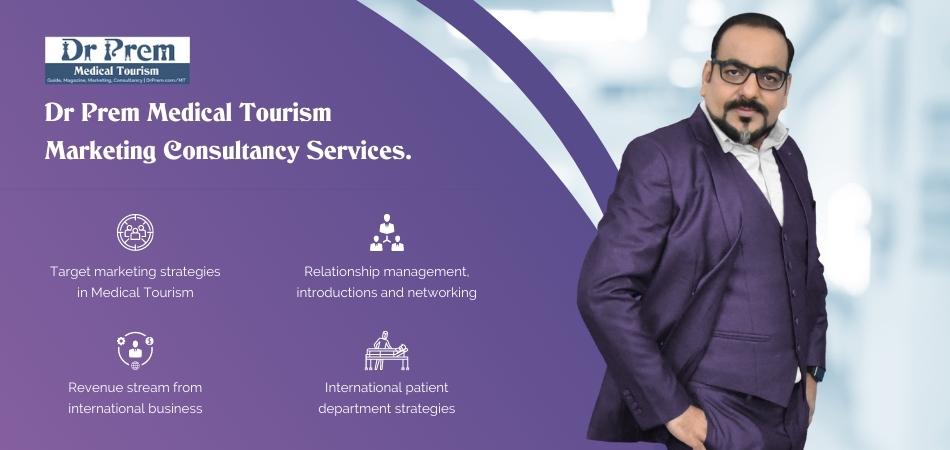 Cosmetic surgery is presently much in demand among medical tourists from all around the world, with some of the Asian countries becoming the favorite destinations for such treatments. Cost being the primary reason why most people prefer these Asian countries, in addition to excellent facilities that match their counterparts in some of the developed nations around the globe.
The worldwide growth of medical tourism business has been impacting the future of cosmetic surgery market in a big way. The rising trend among consumers in the US seeking abroad cosmetic surgeries is primarily driven by the cost factor. Countries exist, which offer cosmetic surgeries and beauty modifications procedures  that come way cheaper with quality of service at par offered by a US clinic. The cost remains significantly lower even considering the transportation and accommodation expenses that go along with the treatment cost.
In this guide you will read about:
A Guide to Cosmetic Surgery in Medical Tourism by Dr Prem Jagyasi – Driving Factors, Procedures, Trends, and Popular Destinations
Medical Tourism Business and Growth of Cosmetic Surgery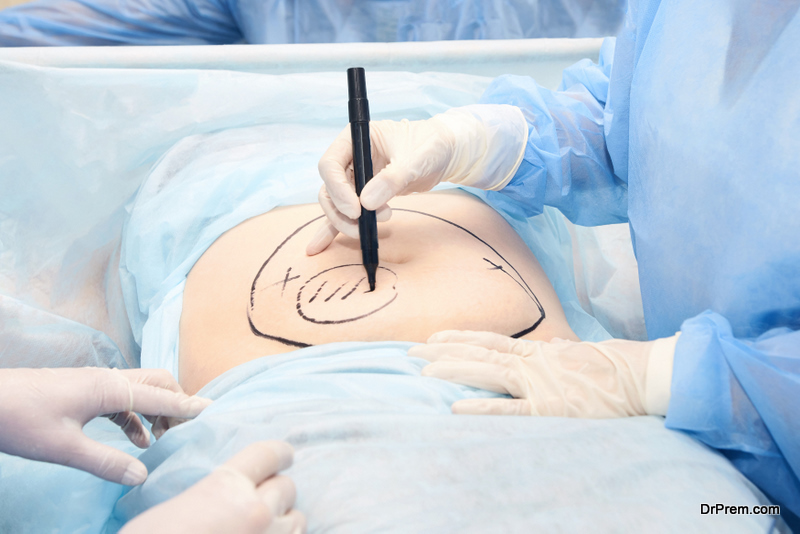 One of the countries popular for its cosmetic surgery procedures is South Korea where medical tourists flock to get cosmetic surgery treatments such as facelifts, eyelid surgery, skin tightening and nose surgery. Majority of medical tourists coming to South Korea are from Japan, China, South East Asian countries and the US helped by medical tourism facilitator companies.
Likewise, many patients from around the globe prefer India for many of the cosmetic procedures because of the standard facilities available here along with lower costs. Some of the treatments for which people are coming to India consist of liposuction, lip reduction, tummy tuck, breast implants, brow lift and dermabrasion.
The lower cost of treatment means citizens of countries, such as the US, the UK and other developed countries, are able to save up to 50-60% on treatment cost, which is a major incentive for them to look for medical tourism in these countries, mentioned in our medical tourism destinations guide.
Global cosmetic surgery tourism – Are they following the regulations?
Now, the million-dollar question is how far these treatments are safe abroad and what legal protection one has against things going seriously wrong. There are instances galore where countries advertise the quality and safety elements involved in the cosmetic surgeries delivered to foreign customers.
This is mostly a marketing exercise having little credibility to back up the genuineness of what they promise. But the success stories outnumber the failed treatments so you can make an informed decision after going through this comprehensive guide, with the destinations mentioned in our Facilitator Directory too.
Global cosmetic surgery clinics have been highly successful in attracting customers assuring a miraculous transition in their appearance overnight. The customers are promised with achieving voluptuous buttocks, full breasts, a chiseled facial profile with sharp nose and a pronounced jaw line etc. etc. In fact, the desire to look great is getting viral among the global population.Tourists from affluent nations are flocking to Latin America and Asian countries lured by attractive low cost plastic surgery treatment packages.
But is the scenario as rosy as it appears to be? However, professional ethics and regulations are being sacrificed at the altar of making fast buck by the so called reputed clinics operating on unscrupulous principles. Medical facilitator companieshave to do their background checks before referring clinics and hospitals to their clients.
Issues faced in leading cosmetic surgery destinations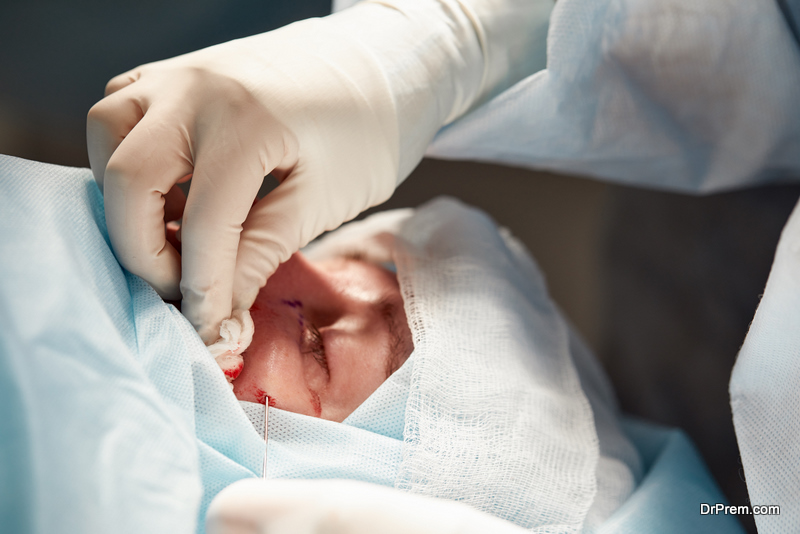 Columbia is known as the busiest and the most profit-earning cosmetic tourism destinations of the world. Often, issues regarding quality, safety and consumer protection regulations crop up that does not augur well for the future market. Each year over 350000 surgeries are performed, and this has become one of the most lucrative sectors of medical services catering to meet a fast rising global demand.
Though most of the sophisticated surgeries are performed by qualified and experienced surgeons there are some practitioners whose qualifications and experience do not match the required global standards.
Of late, Columbia's reputation in this domain got tinted so far as the quality and ethics of cosmetic surgery is concerned. The situation has aggravated due to the weak regulatory system of the country that is putting a higher number of customers at severe risk of complications even leading to death.
The reports published would throw some light on the kind of ordeal a customer had to undergo in a Columbian cosmetic surgery:
In 2009, a Columbian model suffered physical and emotional harm after having cosmetic surgery on her buttocks.
In 2014, a 20 year old trans-woman died after receiving surgeries at an unauthorized aesthetic centre.
In 2015, another model died of a buttock enlargement surgery in a Columbian clinic.
There might be so many buried cases hushed up with money and underworld interference. The situation is no different in Asian destinations. In Oct 2014, a British woman died from infections post cosmetic surgery in Bangkok reports www.bbc.com. The same report published the case of another woman who in 2010 suffered a serious setback in rhinoplasty which left her with a de-shaped nose and breathing difficulty.
Such cosmetic surgery mishaps are recorded in South Korea as well, the country known to be the plastic surgery capital of the world. In reports published in renowned dailies, many Chinese medical tourists expressed extreme dissatisfaction by the cosmetic surgery procedures of Korean clinics which created serious health hazards.
Medical travel insurance policies do exist for addressing the issues but not even 10 % of cosmetic surgery travelers have gone for proper kind of insurance policy. The role of facilitators and travel agencies in this field is highly disappointing.
Provision for proper information regarding selection of the right surgeon abroad is of paramount importance. But there isn't any good communication between the clinics and the media to highlight their strengths and weaknesses in public.
Where things go wrong?
Complains of consumers in some of these cheaper cosmetic surgery clinics are usually on the following lines:
The surgeons here are not adequately qualified and sufficiently experienced. They may have treated free local clients but that is not same as handling international customers. Many practitioners go for crash course certifications which are not even duly recognized. That makes the matters worse.
The clinics are bent over advertising themselves rather than focusing on the quality of services provided.
The hospitals often lack in world class infrastructure.
Sometimes, after surgeries, it is discovered to the horror of patient that body parts have been put in wrong places.
The clinics often claim that in case of bad work they rework and restore the loss free of cost. But this is not a feasible option. The customer may not be willing to go under the trauma of surgery again.
Well framed regulation is the need of the hour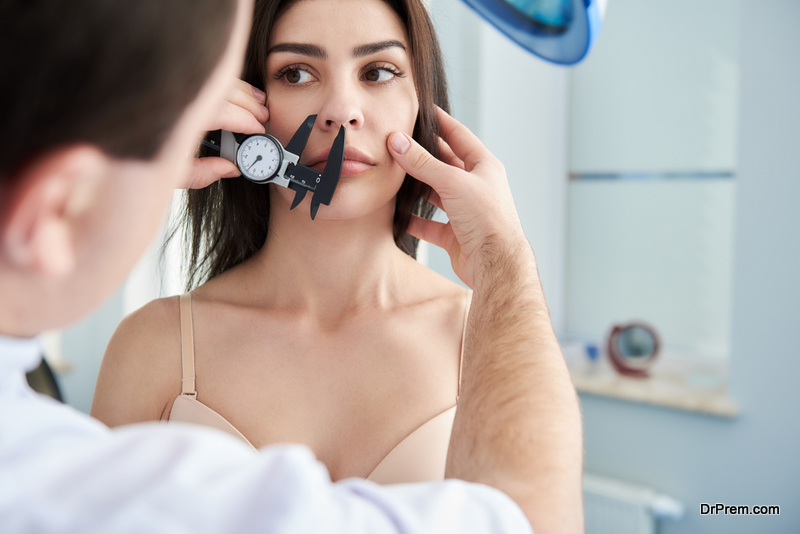 Proposal for promulgation of a law for certification of cosmetic surgery clinics is presently working itself up for regulating the industry with stringent quality norms. The major factor that tempts customers abroad for cosmetic surgery is the highly cheap packages. But cheap isn't always the safe and a desirable option has been proved a number of times. You can check some of the popular destinations mentioned in our medical tourism destinations guide.
A number of organizations have proffered to provide a register of ethical plastic surgeons who would perform keeping the client safety aspects in mind. However, the lack of proper regulations guiding the industry has defeated the purpose.
The need for a global regulation in cosmetic surgery tourism though imperative would take time to be realized. Implementation of domestic regulations safeguarding the customer's interests would bring out more transparency in treatment procedures which would go in favor of the destination country.
The International Society of Aesthetic Plastic Surgery (ISAP) is doing an appreciable job guiding the person rightly towards this elective surgery making them aware of the risks and rewards. As of now, it is the sole prerogative of the customer to check and verify all vital information through a recognized body so as not to put his/her life at other's mercy. A medical tourism consultant can help to verify the reputation of a particular destination.
Selecting the Right Procedure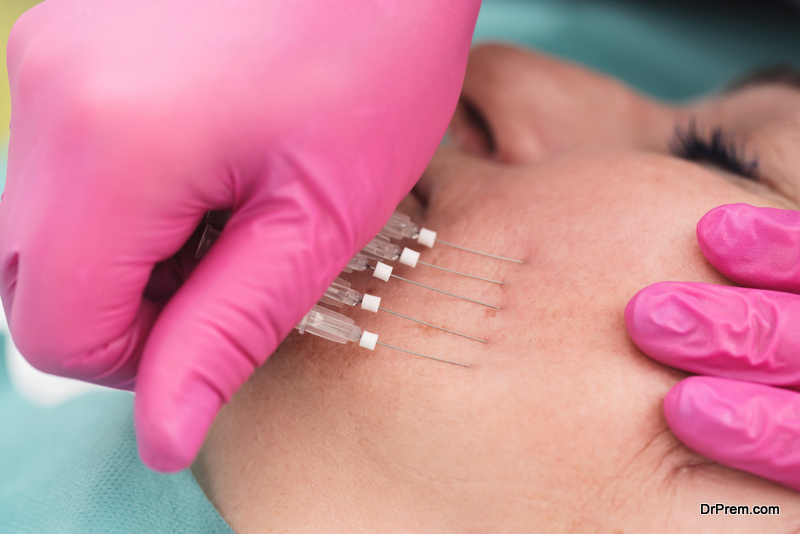 Cosmetic surgery can be complicated procedure to perform and you will have to do careful planning before selecting a destination for the treatment.
Opting for correct procedure
At the onset, you will have to understand the type of improvements you will receive from cosmetic surgery. As for instance, you may think about liposuction while the procedure required would be tummy tuck.
Be wary of complications
You need to be aware of outcomes of the surgery such as scars, risks and time it would take to recover.
Check if you are the right candidate
Discuss the result with the surgeon to ensure this is what you wanted. A medical screening should also be performed to check if there are any possibilities of complications.
Choosing the Surgeon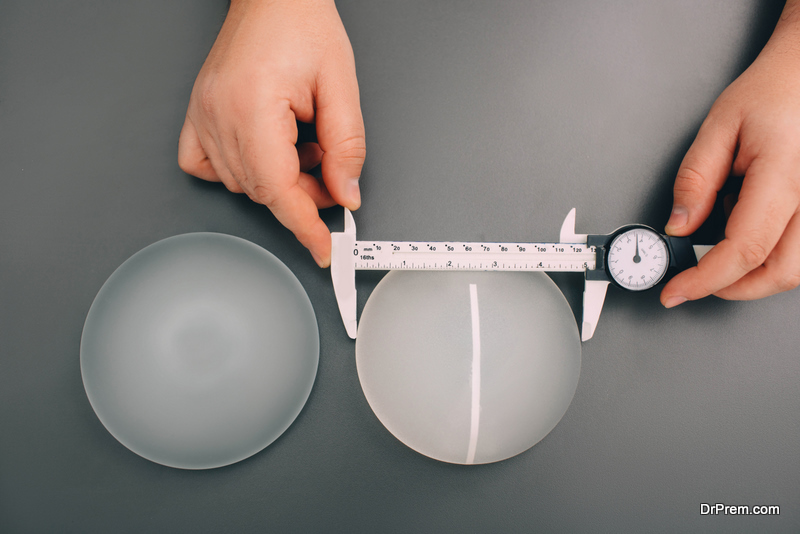 Trained surgeon
One of the most important things for you to know would be the training surgeon has. The surgeon should also have good experience in performing the procedure you want.
Proper certification
A cosmetic surgeon should have membership of national plastic surgery society of their country, which will signify they have certification to perform different procedures.
Language problems
Make sure there are nolanguage barriers and you are able to communicate properly with the surgeon as well as other staff.
Right communication
You should be directly communicating with the cosmetic surgeon and staff at the hospital and not with the travel agent. Travel agent's job should be to arrange for travel and accommodation only. Your medical tourism facilitator can arrange everything for you.
Check references
Take patient references from the surgeon and contact those people to know about the experience they had, the quality of service, aftercare facilities they have and follow-up after the procedure is over.
Safety checklist
WHO has created a surgical safety checklist, which can help to reduce complications as well as deaths. This checklist can be implemented in different surgical settings without the need of spending anything extra. You need to inquire whether the surgeon you have selected also uses this list.
Accredited hospital
The hospital should have proper accreditation so that you can be sure that they qualify to perform the procedure and have undergone detailed evaluation of their procedures. It will also make you sure that they perform these cosmetic surgeries in accordance with international safety standards.
Cosmetic surgeries are becoming quite affordable in many of the developing countries and helping people save a lot of money on different procedures. However, many points are to be kept in mind to ensure it is safe to undergo the procedure and whether any complications can occur.
Top 5 cosmetic surgery trends for men and women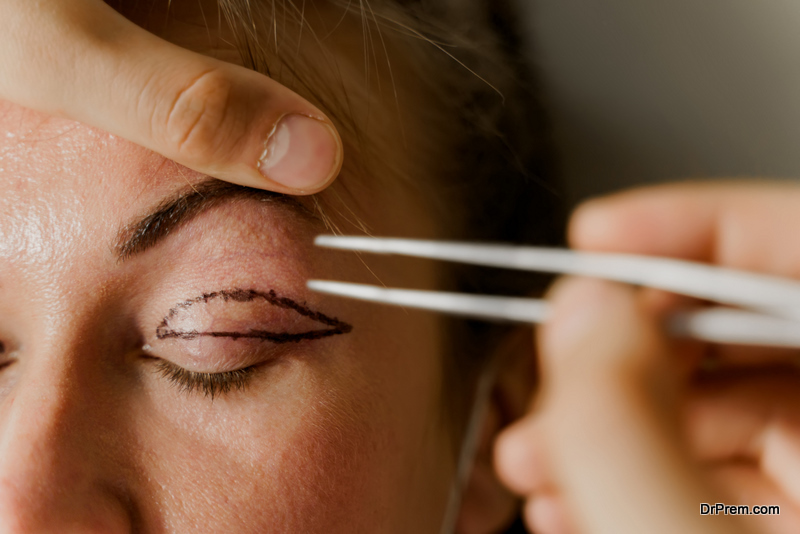 The number of individuals opting to travel overseas for cosmetic procedures has increased manifold over the last few years alone. While low costs can be considered as the main reason for the same, the unavailability of certain procedures back home is the driving factor that encourages these individuals to travel abroad for treatments like face lifts, breast enhancements and appearance altering surgeries, etc. Experts have pointed out the following trends that are popular in the field of cosmetic surgery.
Jaw Surgery: This surgery would alter the shape of your jaw, providing you with the face shape that you desire. Quite different from the chin augmentation that many people opt for, this surgery involves opting for either a 'V' shaped face or a heart shaped face.
Aegyo Sal: The name translating to 'Eye Smile', Aegyo Sal is a treatment that aims to accentuate fat deposits located around the eyes. Not to be confused with eye bags, these pouches are accentuated via several techniques like fat grafts, commercial fillers and even plastic surgery to make the eyes look more youthful.
Forehead Augmentation: This procedure involves enhancing the look of an otherwise flat or uneven forehead with the use of silicone implants or far grafts. This would result in a shapelier forehead.
Zygoma Reduction Surgery: This medical procedure involves reducing the fat deposits near the cheekbone to achieve a V shaped face. The surgical procedure would leave one with a slimmer face along the lower and middle regions rather than a completely oval shape.
Round Head Surgery: This procedure involves cosmetic surgery wherein doctors place bone cement on the skull, enhancing its shape to create a rounder head.
Common cosmetic procedures opted for by men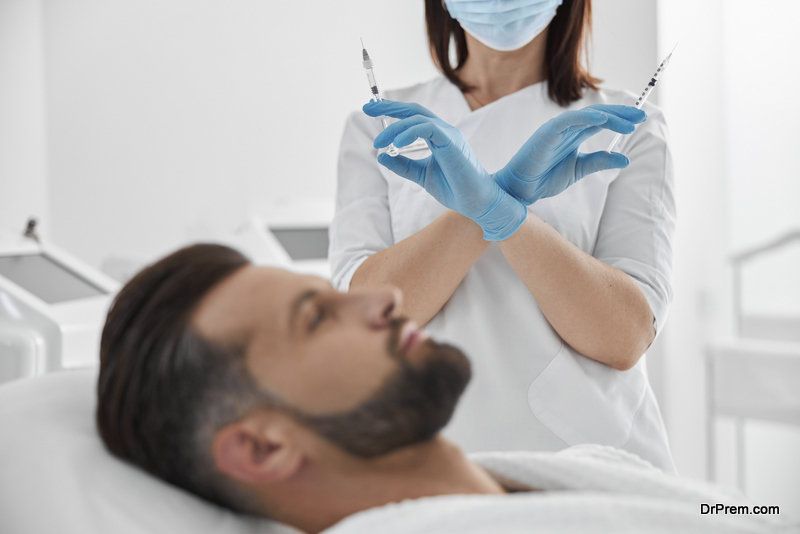 Men have of late, started opting for cosmetic procedures to enhance their looks. Some of the more common procedures opted for by these individuals include:
Facelifts: Studies have pointed out that nearly 12000 men had opted for facelift surgeries in 2013 alone. While the procedure was popular amongst middle and old aged individuals in the past, recent trends have seen younger individuals choosing facelifts to enhance their looks.
Eyelid Surgery: In 2013 alone, over 30000 men opted for eyelid surgeries which involve restoring eyelid function by removing excess skin in and around the eyelids.
Breast Reduction: More and more men are coming out in the open to talk about their bodily issues and find out solutions for the same. One such procedure that has gained a lot of popularity among men in recent times is breast reduction which aims to remove fat deposits in and around the chest region to give the appearance of a flatter chest.
Rhinoplasty: Nose correction surgeries have increased manifold over the past few years. Rhinoplasty aka professional nose reshaping involves transforming the shape of the nose. Whether they are for medical or cosmetic purposes, 2014 saw nearly 57000 men opt for this procedure.
Common Cosmetic Procedures Opted for by Women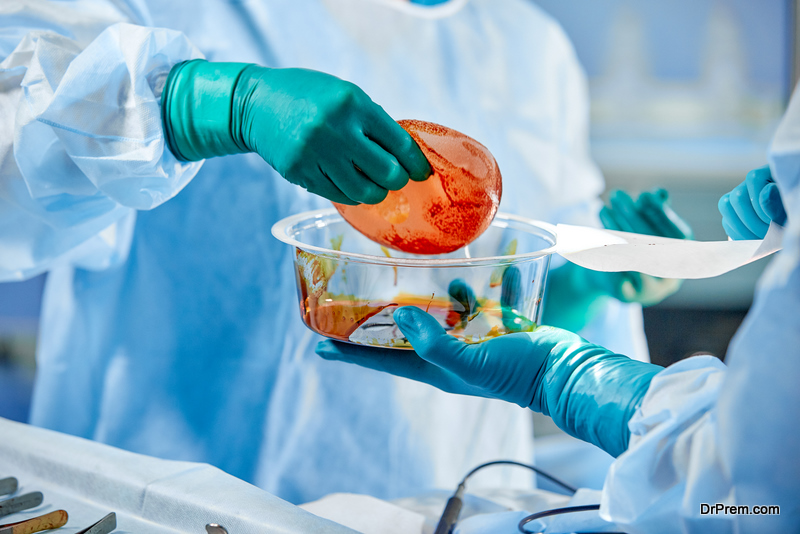 There has also been a sharp increase in the number of women opting for cosmetic procedures these days. Some of the more common procedures opted for by women include:
Breast Augmentation: Not surprisingly, breast augmentation remains to be the single most sought after cosmetic procedure by millions of women across the world. A dramatic increase of 37% has been recorded every year with over 290000 women opting for breast augmentation in 2014 alone.
Liposuction: Liposuction is a cosmetic procedure many women prefer these days. Used to reshape a woman's thighs, buttocks, abdomen, arms and neck, etc., the procedure was sought out by over 176000 women last year alone.
Rhinoplasty: The demand to get a more beautiful face has urged many women to opt for nose reshaping surgeries. Rhinoplasty in particular, was sought out by over 163000 women from around the world in 2014.
Cosmetic surgeries have become very popular over the last few years. From breast reduction/augmentations, face lifts and rhinoplasty to forehead augmentation and round head surgeries, there is no dearth to the number of procedures that have surfaced, promising enhanced bodily features for those who opt for them.
Botox Treatment –  Common cosmetic Procedure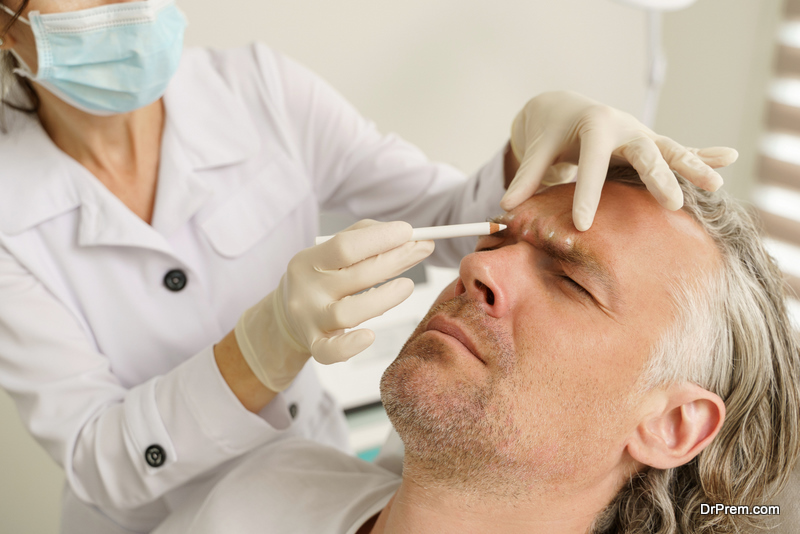 Botox treatment (procedure) is a popular non surgical cosmetic treatment. Botox is comprised of a purified protein of Botulinum Toxin A that is considered as dangerous neurotoxin, however when injected in minute amount they can treat several medical conditions, especially can clear the moderate to severe frown lines.
Botox treatment has been proved as a safe and effective cosmetic procedure especially to remove wrinkles. In addition to its cosmetic applications, botox can be used in other medical (neurological) conditions including,
Cervical dystonia or spasmodic totocollis (a neuromuscular disorder involving the head and neck)
Excessive sweating
strabismus (Squints)
Migraine (headache) and other headache disorders
Popular destinations for cosmetic surgery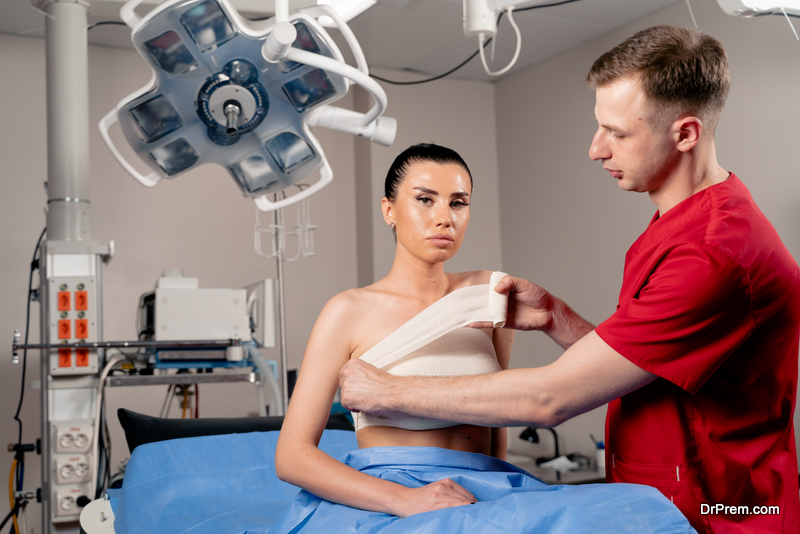 When it comes to choosing destinations for cosmetic surgery overseas, there are several locations offering you services to enhance your looks. From destinations in Western Europe like Spain, Belgium, and Germany to clinics in Eastern European countries, Turkey and Mexico to countries like South Africa, India and Thailand you can select from a wealth of high quality and low priced cosmetic surgery clinics.
A trip to India or to Mexico by an American customer looking for rhinoplasty or breast augmentation procedures looks like an obvious logical choice considering the cost aspect. In fact, the trend indicates that this is exactly what the Americans are doing today. In the past, the scenario was just the reverse. With the rapid advancements in medical sciences and surgical procedures adopted by the affluent western nations, customers from developing countries from Asia used to flock around clinics in the US and UK in the hope of receiving quality treatment.
However, advancement in knowledge and skills in cosmetic surgical procedures is spreading fast worldwide. Developing countries are acquiring these updated skills very fast that have helped them book a place in the same platform of the affluent western nations already reputed in cosmetic surgery. The developing countries have one inherent advantage of doing it cheaper since the manpower cost is much lower. They are able to pass on these services to potential customers at a wallet-friendly pricing policy that makes these clinics look very attractive to American patients.
Another prime reason why the American patients are looking for the inexpensive Asian clinics for plastic surgery is the insurance factor. In the US, plastic surgery is not covered by insurance policies making the deal too expensive. Consequently, the visits by US patients to the less affluent countries have been showing an upward drift. Medical tourists from the US can choose from our medical tourism book.
India alone registers more than one lakh medical tourists from foreign countries. Countries like Mexico, Dubai, South Africa, Thailand and Singapore are running close on heels with enormous numbers of foreign medical tourists seeking cosmetic surgery treatments every year!
Cosmetic surgery clinics in Western Europe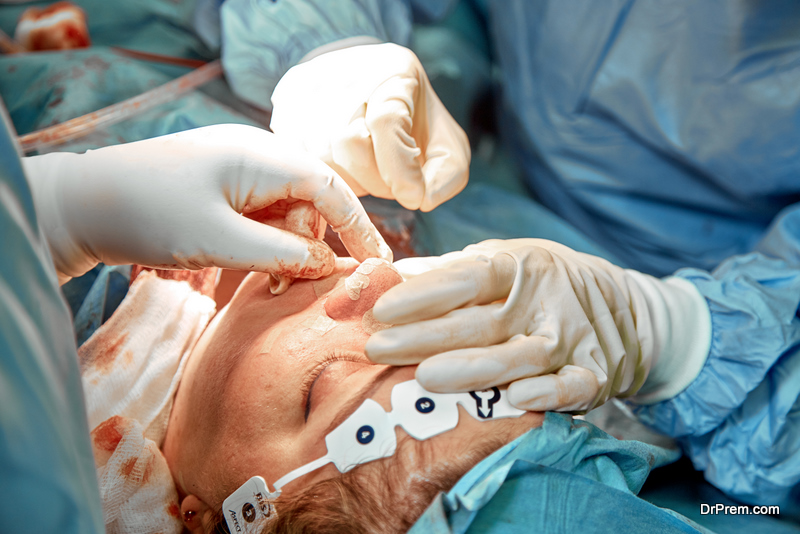 Though very expensive, cosmetic surgery clinics in Germany, Spain and Belgium are the most popular destinations for UK tourists. Since you are within the European Union, access to the clinics is pretty easy. The airline operations are smooth and cheap. Many of these clinics offer free initial consultation and after care services right at your home.
Europe has every feature that makes it an awesome medical tourism destination for the Americans and other customers from around the world. It offers the right combination of a cultural break, vacation at amazing land and seascapes and top class healthcare services at affordable prices.
The climate in Europe especially in Spain is excellent with clear and sunny sky. The standard of living, health and hygiene is high matching your standard and language is not a communication barrier as most of the clinic staffs speak in fluent English.
Cosmetic surgery in Eastern European countries:
The greatest advantage of having a cosmetic surgery in an east European country is its price. The service is way cheaper than its counterparts in Western Europe. However, the service isn't that great when you compare it with a clinic in Spain or Germany for that matter. Further you move eastward there would be a further drop in price and lesser in house facilities and equipments in clinics in Czech Republic for example.
Poland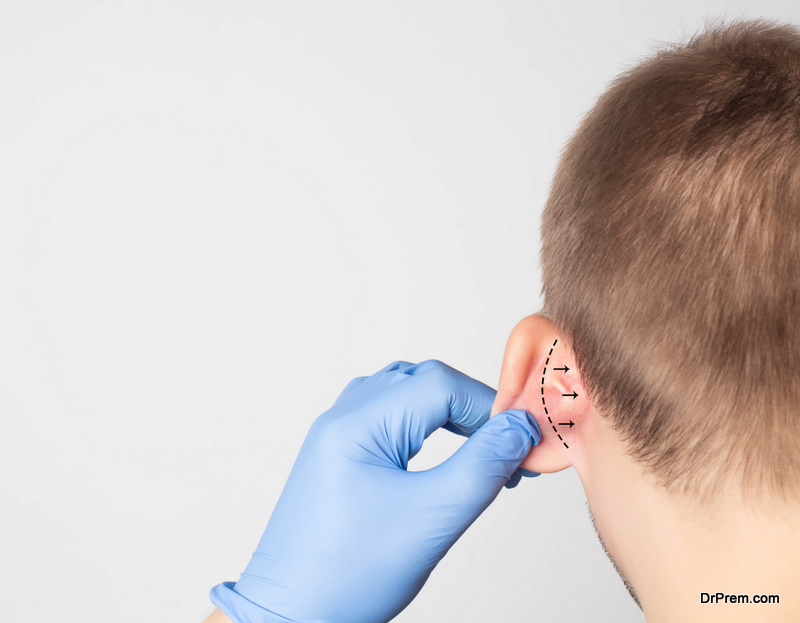 Poland is believed to be one of the most popular destinations for cosmetic surgery as many cosmetic surgeons are employed in the clinics all over the country. Poland also has the best of the aesthetic surgery clinics in Europe. It takes a short flight to Poland from almost every European country as it is centrally located in Europe. As Poland offers a comparatively lower cost of living among other European countries, it has been approaching towards a flourishing medical tourism business. People from all over the globe visit Poland to experience the quality medical services offered here and get their cosmetic surgery done by the skillful surgeons.
Abdominal etching in Poland
Polish abdominal etching surgery is a top class deal with the latest medical procedures involved. It comes at a reasonable price as well. Besides you can enjoy stunning landscapes and majestic mountains and treat yourself will a relaxing vacation. And if the doc permits, you can have a gourmet adventure too with fine Polish dining and exotic vodkas.
Hungary
Though Hungary is famous for its Gastronomy, Wines and Architecture; it has improved a lot in offering medical care to the people around the globe in a very affordable cost. Hungary is a small European country but it has gained enough popularity for providing excellent neuro-scientific cosmetic surgery. Most of the cosmetic surgery clinics in Hungary are located around the historical capital of Budapest. Budapest being the hub of a customs and traditions and rich with romantic places, invites many medical tourist from all over the world. Many bars and restaurants are also there to provide the visitors with an incredible experience of enjoyment. Hungary is one of the destinations mentioned in our medical tourism book, due to its continued excellence in providing a great experience to medical tourists.
Czech Republic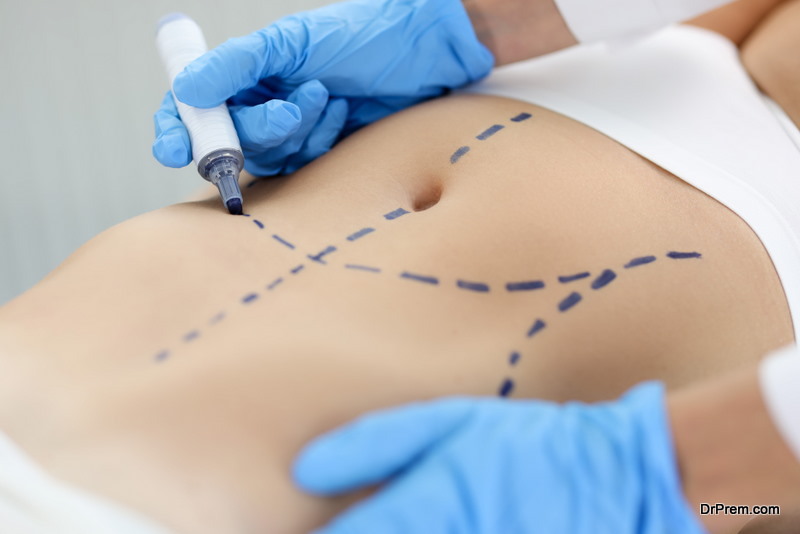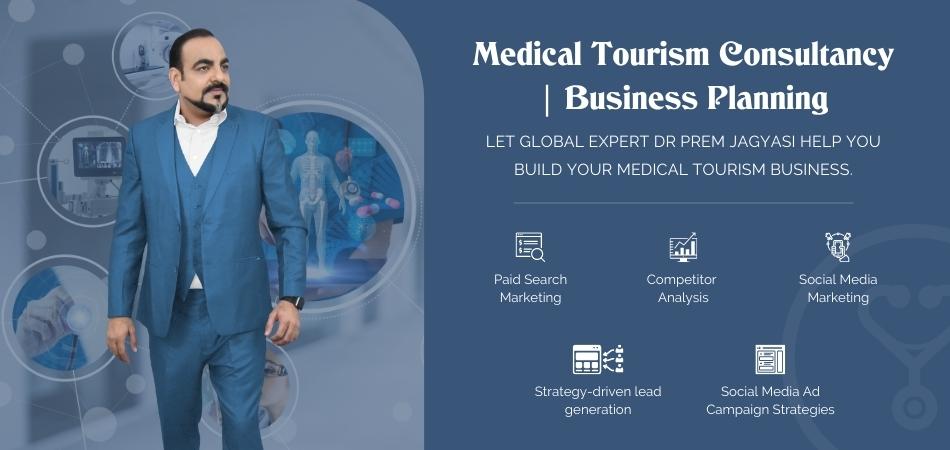 Prague, the capital of Czech Republic has become very popular in providing cosmetic surgery. People prefer to undergo a cosmetic surgery during their holiday visit to the city of modern out-look, vibrant history, excellent shopping, and exceptional night-life. People in UK who want to save an extra pound of money opt for Prague that is only an hour and half away from UK in a flight. The clinics offering aesthetic surgery are present in the capital city of Prague.
Cosmetic surgery in Turkey and Balkans:
In these countries, medical tourism is a rapidly growing sector with clinics focusing on high quality services at lower costs. There is enough sea and sunshine here to combine your medical tourism with a relaxing vacation getaway.
Petra Global
This Istanbul-based medical tourism company has been offering support services in almost every kind of healthcare treatment including cosmetic surgeries. Good news for those looking for cosmetic surgeries in Turkey. Petra Global provides end-to-end support helping patients achieve their healthcare goals amid the best comforting and safe environment. With a patient-centric approach, the company ensures a superb medical tourism experience. Its strong collaboration with internationally accredited facilities and talented specialists ensures the best treatment outcomes.
The company also specializes in providing support for IVF treatments, orthopedic procedures, eye treatments, cancer, neurology etc. For any medical traveler, experience with Petra Global is pleasant and stress-free that enables him/her only to focus on health and recovery. All proceedings are convenient starting from free consultation service till scheduling travel, treatment and recovery plan. Displaying the best level of professionalism, proceedings in Petra Global are smooth without keeping patients waiting.
Cosmetic surgery in North Africa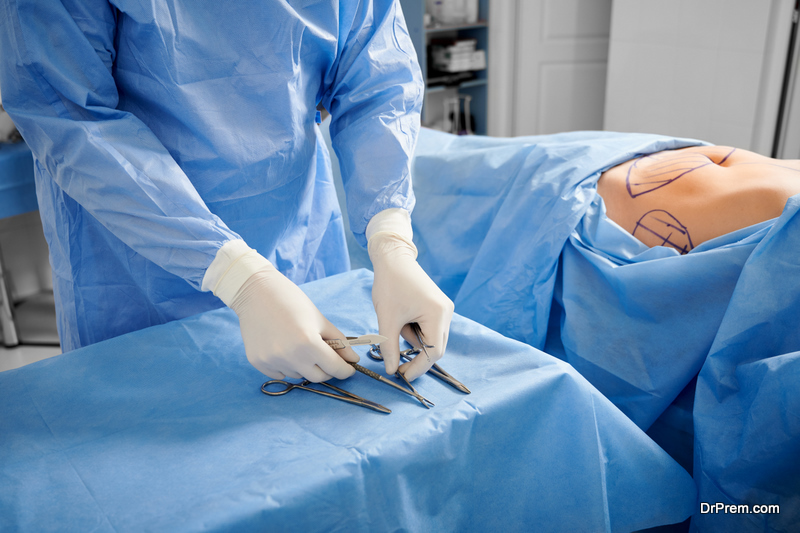 In North Africa, countries like Egypt and Tunisia are the ideal destinations for cosmetic surgery and beautification treatments.  The quality of clinics is of international standard and in fact cosmetic surgery in these countries has an age old tradition. The clinics are cheaper compared to what you get in the US and Western European countries. Besides, these are locations with a great tourist appeal. Desert safaris, mesmerizing sand dunes, camel rides and historical Egyptian monuments and relics would be an added bonus.
Cosmetic surgery in South America
Cosmetic surgery in South America especially in countries like Brazil, Columbia, Argentina, Bolivia and Mexico is a highly developed and a booming industry. Proximity of Mexico with the US has brought about the latest updates in cosmetic gadgets and surgical procedures in this country. In countries like Brazil, people are used to alter the shape of their noses or females, enhance the appeal of their breasts and buttocks at the drop of a hat. In Columbia, roaring modeling industry seems to be a motivational factor inspiring cosmetic surgery.
Cosmetic surgery in other destinations in Asia
People in India, Pakistan and Thailand are increasingly becoming health and beauty conscious. Number of quality clinics for cosmetic surgery is on the rise. Other attractions in these countries are the spicy food and exotic landscapes. There has been a rapid growth in desire in both males and females to enhance their sex organs. A serious effort is being put into increasing potential and making these organs look more attractive aesthetically. Penis enlargement, breast enlargement, buttock enhancement etc. seems to be the order of the day. Similarly, Botox is a very popular facial lift treatment to make your facial skin look firm and youthful.
Cosmetic surgery in South Korea: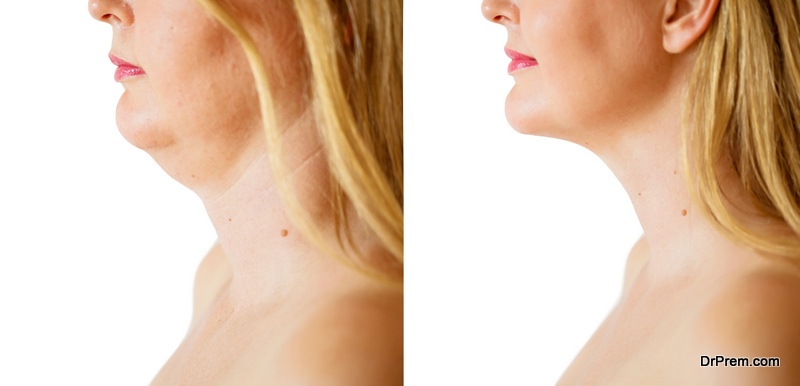 The concept of innovative cosmetic surgery procedures practiced in South Korea has brought about sweeping changes in the global domain of plastic surgery.If you take a walk along the posh and fashion crazy affluent Gangnam street, it is visible everywhere right from the posters on the wall to the neon signage on the public transport. The South Koreans are very conscious about their looks. Even the high school students receive a surprise gift of plastic surgery from their parents on the event of celebrating their college graduation.
The Korean television channels broadcast the innovative Korean surgical procedures around the world. In fact, they propagate the best of the Korean beauty make over shows, and the global clientele is convinced about the huge transformative potential of the Korean surgical procedure. It literally sculpts out a new man out of you with brilliant looks and awesome skin quality.
Double eyelids surgery is very popular. It makes the eyelids bigger and rounder. Likewise, rhinoplasty and jaw line reconstruction have also attained a high level of perfection in South Korean surgical clinics. South Korea is becoming a highly popular for body contouring as well. The clinics are well equipped with modern medical instruments. The surgeons are efficient with the knowledge of a medic and the fingers of an artist.
 Brazilian butt lift:
This is one of the most favorite cosmetic surgeries done in Brazilian clinics delivered with meticulous perfection and expertise. The procedure shapes up your curves by drawing unwanted fat from arms and other parts of the body and pushing them into butts through injection and giving them a fuller and desirable look.
Combination of cosmetic surgery and safari in South Africa:
Dental surgery, rhinoplasty and cheek augmentation are major areas in which South African surgical clinics specialize in. There is an amazing combination of highly qualified manpower and medical equipments available to carry out efficient services.
As a bonus, you have a thrilling opportunity to visit safari parks and explore wildlife for which the continent is so famous. Visits to vineyards, wineries and a couple of rounds of golf would make the trip a splendid experience.
Facial restructuring in China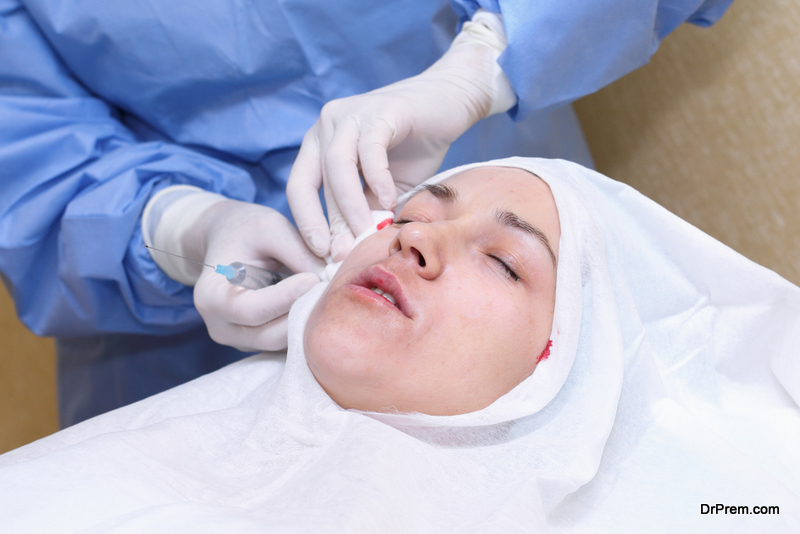 Chinese clinics have given a new height of excellence to surgeries relating to facial restructuring. They have specialized in carving out a sharp facial profile with large eyes and aquiline nose which the Chinese are devoid of. This can be combined with medical spas, gourmet adventures and holistic wellness treats.
Eyelid surgery in Hawaii
Hawaiian clinics have a commendable expertise in eye surgery. The prices are comfortable. To crown your experience, the exotic Hawaiian beach holidays are stunningly captivating.
Rhinoplasty in Armenia
Comically enough, much of the drive behind development of cosmetic surgery in Armenia especially that pertaining to Rhinoplasty or nose surgery stems from the iconic Armenian nose. It is a long, pointed and aquiline fleshy structure which is a reason for national pride. A good and booming clinic in Armenia will perform no less than 500 nose jobs a year and the number keeps climbing to astonishing heights.
Even 5 years back Armenian clinics used to book and execute around 150 to 200 Rhinoplasty surgeries a year. Most of the reputed clinics are located in Yerevan. They have a potential for handling up to 500 customers in a month. Around 33 % of the nose job clientele comprises of women.
Sex reassignment surgery – top global destinations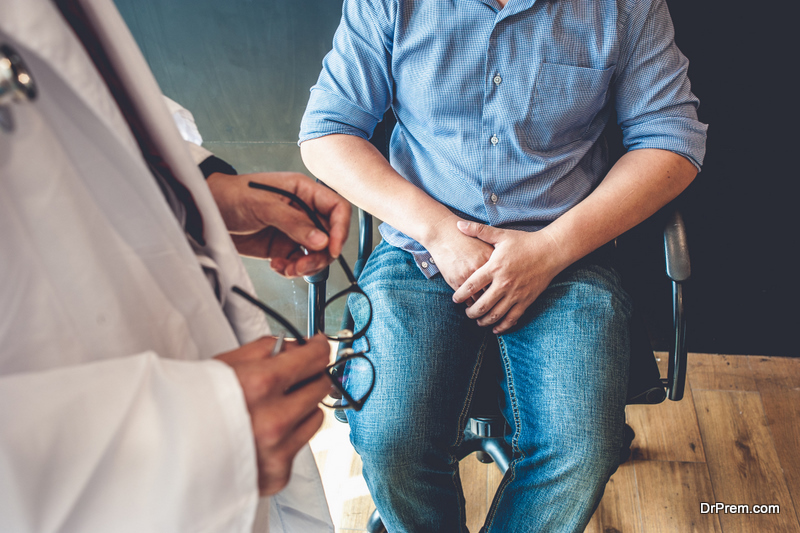 The combination of globalization and modernistic thinking has led to several destinations around the world accepting sex change surgeries and those who opt for them as well. This has, in turn, led to several destinations around the world opening their doors for patients who want to undergo sex reassignment surgery (SRS). Accordingly, here are the top destinations around the world that offer SRS.
Thailand
Thailand is world renowned for its state of the art plastic surgeries, cosmetic surgeries, dermatological treatments, dental care and fertility treatments. It has of late also become a central hub in Asia for all those who opt for SRS. The country's nonchalant attitude towards matters like sex, transsexuals and SRS makes it easier for individuals to visit the country for the procedure.
In addition to housing several world class medical facilities and certified medical personnel who excel in SRS, Thailand boasts of offering these procedures for very affordable costs (nearly 4 times lower than in the U.S.). Hence, it would be very easy for an individual to gain access to procedures like male to female SRS and female to male SRS here.
Serbia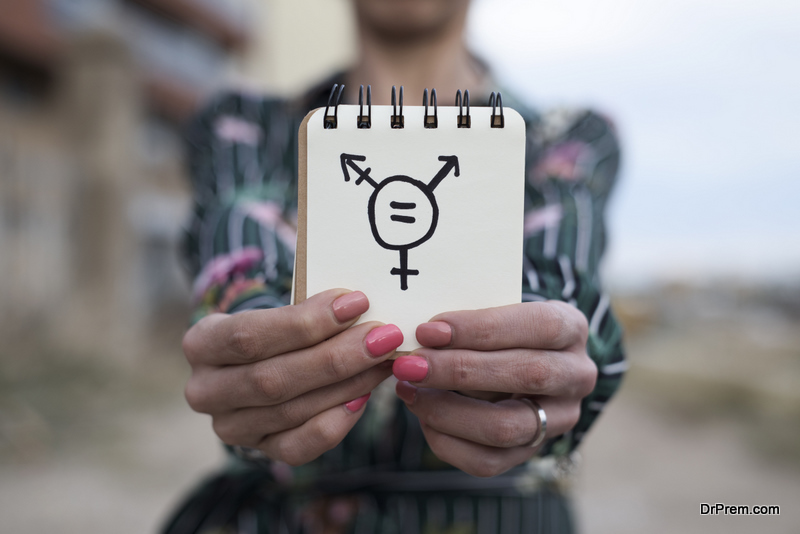 Serbia was once considered a very conservative and patriarchal nation that looked down upon the transgender community in general. Times have changed though and the once conservative nation has now opened its doors to more liberal social attitudes that welcome transsexuals as well as those who want to opt for SRS.
The country has till date, operated on nearly 100 foreigners, with many more lining up at the high end facilities in the country for SRS. Records have revealed patients arriving at Serbia from as far away as Russia, Iran, France, South Africa, Australia, Singapore and the U.S. for sex change operations.
This has led to the nation becoming a transgender surgery hub of sorts in the region. Some of the other reasons that have facilitated this include affordable treatment costs and the non- availability of these procedures in the surrounding countries of Austria, Romania, Greece, Bulgaria and Yugoslavia.
Hungary
Like Serbia, Hungary had pretty reserved views about the transgender community and SRS in general until a few years back. The country has now become a premier destination in the region for those opting to undergo either male to female SRS or female to male SRS.
Some of the salient features that make Hungary a premier location for those choosing SRS include its strategic location right in the heart of Europe that make it easily accessible from all corners of the continent and even Russia, and its rich source of thermal baths, natural springs and traditional wellness institutions.
Of course, the affordable treatment options available at the high end medical facilities in the country also play a part in attracting interested SRS patients. For instance, a SRS surgery in Hungary will cost about 60% less than in the UK or U.S.
China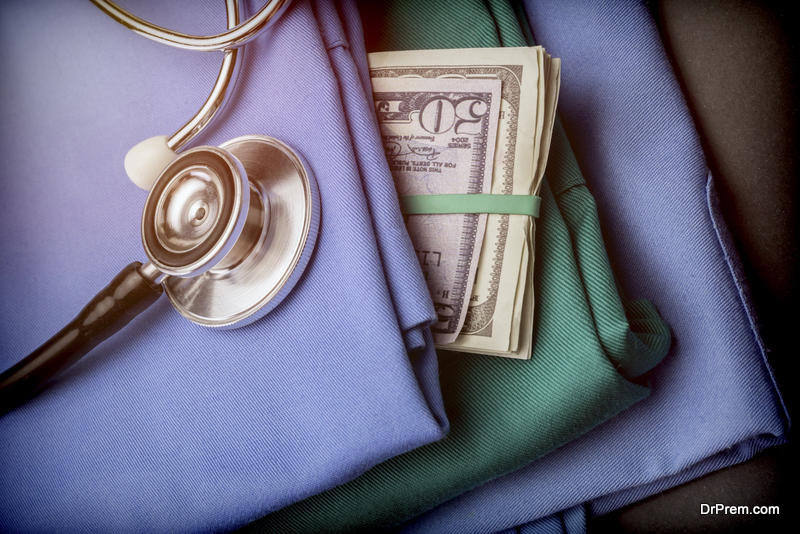 The Beijing district in China has become a premier destination for many individuals seeking Sex reassignment surgeries in the country and abroad. The nation has some of the best medical facilities in the region along with highly qualified and experienced medical personnel for these surgeries. Most of the facilities in China that offer SRS are either accredited by the JCI or the ISO, thus making them trustworthy choices for these surgeries.
Sex reassignment surgeries are on the rise these days, with many individuals willing to travel abroad for the same purpose. From offering affordable treatment costs, high end facilities and experienced staff to having liberal views on SRS, these countries are the top destinations in the world for those opting for sex change operations.
Foreigners are flocking to India for getting cosmetic surgery done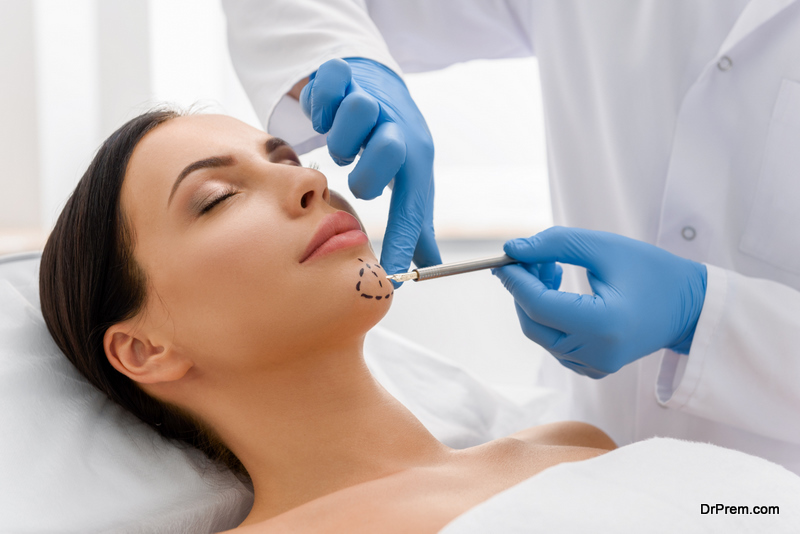 Medical tourism in India offers foreigners an amazing opportunity to get desired cosmetic surgeries done at minimum prices. Money matters are sorted when you opt to get the surgery done in India. The medical infrastructure for cosmetic surgery has developed beyond imagination in India and can only get better in the coming years. There are several nursing homes where residents of developed countries can get the craved physical change, without having to face any delays or problems, at less than half the price they would have paid at their native land. In US, Canada, Japan and the European countries, the medical bills for cosmetic surgeries can make a large dent in your savings of years and cause a setback.
India is one of the forerunners among the developing countries in medical tourism. This particular industry will expand further in the coming years as India plans to serve the foreign patients with best cosmetic surgery facilities. Though the cost is low, the medical services patients get here are definitely of top quality. Care is given by the expert and educated nurses instead of orderlies. Technically evolved surgical methods help the patients get well faster and they can explore the beautiful locales. Traveling to India for cosmetic surgery has many benefits and seeing exotic tourist spots is one of them. The different surgeries performed here include butt lift, breast augmentation, ear or nose restructuring, face lift, liposuction, weight reduction, and breast reduction for men.
The medical tourism in India packages include a chance to live in resort like nursing homes in the lap of luxury. The accommodation facilities offered is nothing less than the comfort of a five star hotel. Even the partner or family members of the patient can reside with them. Detail description of the procedure is given to the patient and the methods discussed for clearing doubts. The doctors and nursing home staff speak in fluent English. The skill of plastic surgeons and cosmetic surgeons of India has received international acclaim. Cosmetic surgeries are generally done for the purpose of pleasure and India gives foreigners a chance to fulfill their whims at a surprisingly low cost.
5 Reconstructive plastic surgeries popular with medical tourists
Although most people consider plastic surgery to be a part of beauty enhancement, it's much more than that. There is a difference between cosmetic surgery and plastic surgery. Cosmetic surgery is all about enhancing your appearance by resizing and reshaping your physical features. On the other hand, plastic surgery focuses on 'reconstruction' of birth defects, such as cleft lip or palate. Reconstructive surgery can repair the part of the body that's affected from physical issues. Here are five different types of reconstructive plastic surgeries for medical tourists.
Cleft lip or palate surgery
Cleft lip or palate repair is a surgery done to fix birth defects of upper lip and palate. A cleft lip can be a small notch in the lip, or a complete split in the lip- going the way to base of the nose. On the other hand, a cleft palate can be on one or both sides of the roof of the mouth. For cleft lip surgery, you'll be given general anesthesia so that you couldn't feel the pain. Further, the surgeon will trim the tissues and sew the lip together. Don't worry about the stitches, these will heal and completely disappear with time.
Mastectomy
Mastectomy, also known as breast reconstruction, is a medial term that's used for the procedure of removing one or both breasts for treating cancer. Lymph nodes forming cancerous tissues are removed using this medical procedure. It is a surgical process of removing damaged tissues, but no muscles are removed to prevent further damage to the body and specific organs.
Plastic surgery for burns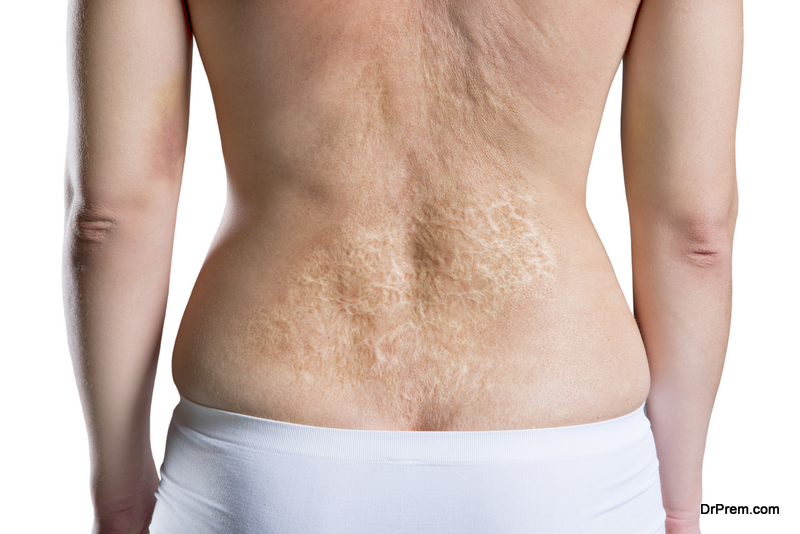 Reconstructive burn surgery is of two categories: acute and reconstructive. Acute burn can be cured with minor surgeries or in most cases with other medical treatments like ointments or lotions. But complex burns require special medical attention and consultation with plastic surgeons. The treatment procedure is guided by a team of surgeons who may have to perform multiple surgeries to bring back the skin into normal condition. Due to the surgery of burns, scars on patients' body will entirely vanish, plus it also helps to improve basic functions and make scars less noticeable.
Otoplasty
Otoplasty is the surgery of ear, and it's done to improve the shape, as well as position of the defected ear. As mentioned before reconstructive surgery is not to enhance beauty, but to reshape of resize organ structures that are present at birth. This specific surgery is also to improve any birth defect in ears. Ears are the important part of human body and necessary to maintain balance and proportion of the body. Therefore, this surgery is undergone only after careful examination. So, anyone who is worried about his/her disfigured or protruded ears can go for this medical treatment.
Nasal reconstructive surgery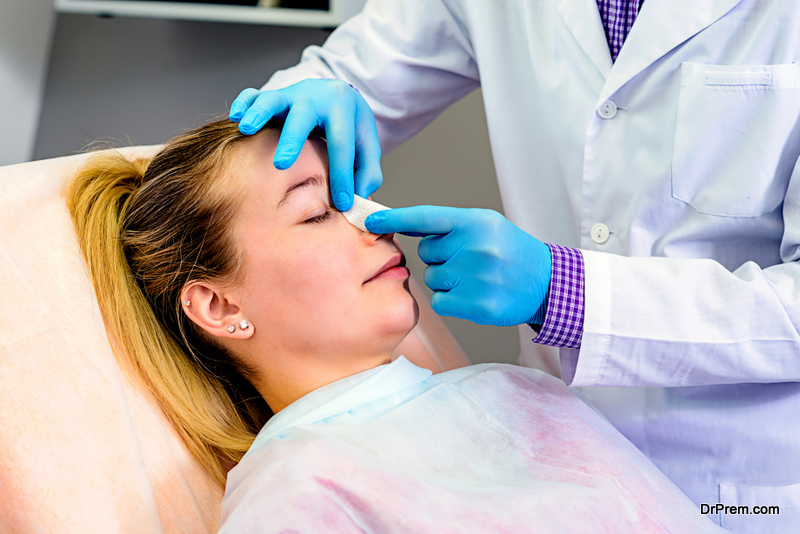 As the name suggests, this surgical procedure is to improve any sort of nasal deformities by birth. Such deformities can occur in an individual due to developing cancer, trauma or any other reason. The extended tissues are removed during the surgery by lifting nasal skin. This way the doctor carefully manages to reshape the specific bone and cartilage parts. There is no need to worry about any permanent incision marks, as these will remain hidden under the nose.
These five reconstructive plastic surgeries have become popular over the years to enhance people's self confidence with nearly perfect looks. So, medical tourists have plenty of options overseas to improve their birth defects.
Top 10 Destinations for Plastic Surgery
Plastic surgery has been very popular these days and it is being practiced almost in every big city around the world. A recent study has revealed that there are around 30,000 plastic surgeons around the world that perform at least 17 million surgeries every year to restore the facial and physical form and function of human body. Out of many huge cities offering plastic surgery, there are few very good plastic surgery places that have gained name and fame for their better service at a comparative lower expense.
Miami, USA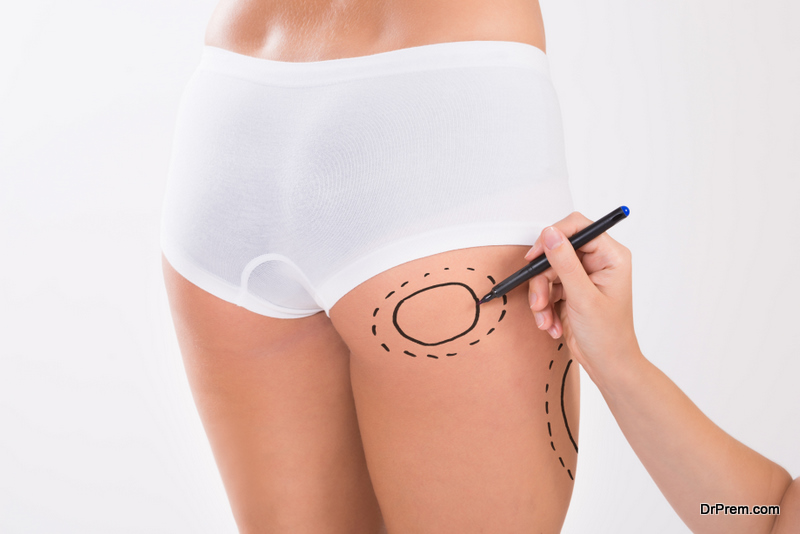 Miami has been the hub of plastic surgery in the southern part of the USA. A recent finding suggests that there are 18 plastic surgeons for every 100,000 residents aging over 18. World class plastic surgery is available in the Cleveland Clinic, the Mount Sinai Medical Center, and the University of Miami Hospital.
New York, USA
New York City has been the mother of American culture, innovation and technology and it is not also lagging when plastic surgery is taken into account. It has been found that at least 600 plastic surgeons are busy serving people within Manhattan, and the metropolis is also home to nine major hospitals.
Rio de Janeiro, Brazil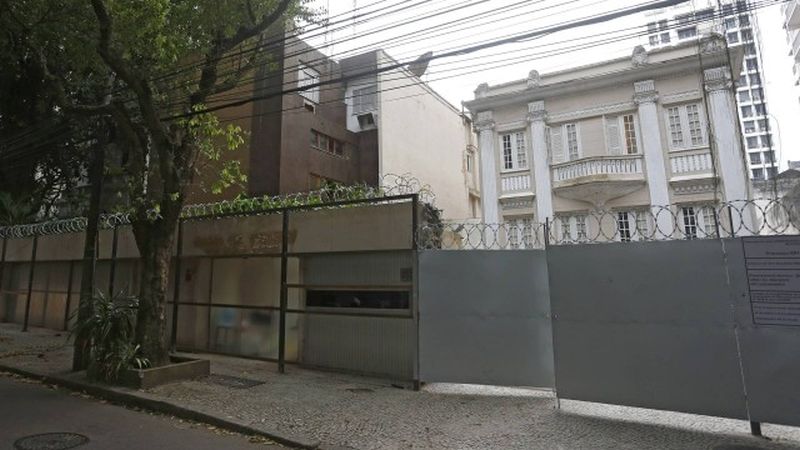 Image Source : extra.globo.com
Brazil's Rio de Janeiro trains a dozens of plastic surgeons every year through the renowned plastic surgery clinic, Clínica Ivo Pitanguy, established by the renowned plastic surgeon Dr. Ivo Pitanguy. In Brazil, there are around 4500 plastic surgeons serving 192 million people. Rio de Janeiro has become a very popular destination for medical tourists who want to avail plastic surgery at a relatively less cost.
Los Angeles, USA
Los Angeles is very renowned in beautifying human appearance as the town of Hollywood arises with a continuous requirement for the same. Though the plastic surgery treatment is costliest here, it has served a number of top celebrities to provide them with their desired appearances.
Seoul, South Korea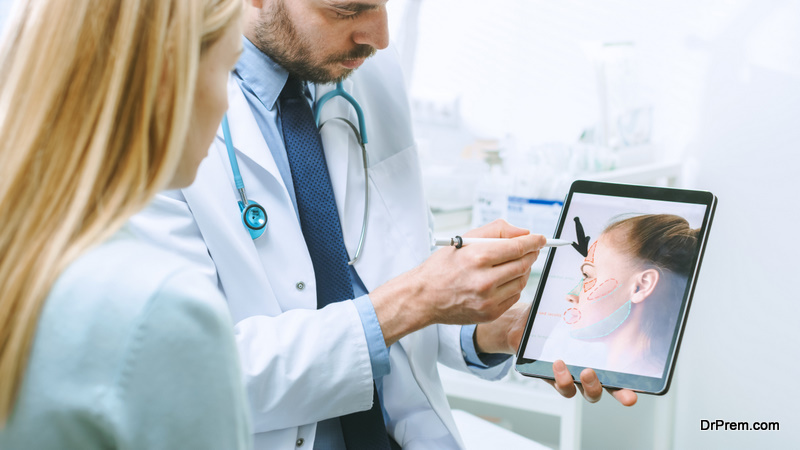 South Korea has been found out to be the largest market for cosmetic surgery as at least 20 per cent of Korean women aging 19 to 49 have undergone at least one plastic surgery. Seoul being the capital city and the leader in technological innovation has been topping the list of plastic surgery treatment centers in South Korea.
Dunyagoz, Turkey
There are a number of English speaking doctors in Turkey and they have made Turkey a better place for plastic surgery, laser eye surgery, and dental treatment. Cheap medical costs, lavish beaches and better healthcare opportunities have made Dunyagoz a medical tourism destination that serves at least a quarter foreign patients.
Bangkok, Thailand
Thai plastic surgery has become famous all over the world and it attracts thousands of American patients to avail better treatment in lower costs. The surgeons in Thailand are certified by American and Australian plastic surgery boards.
San Jose, Costa Rica
Cosmetic surgery in San Jose costs 66 per cent less than the cost in the USA. As Costa Rica is few hours away from the USA, it receives a number of patients from the states. Hospital ClinicaBiblica and Hospital CIMA are the most popular destinations for plastic surgery.
Mumbai, India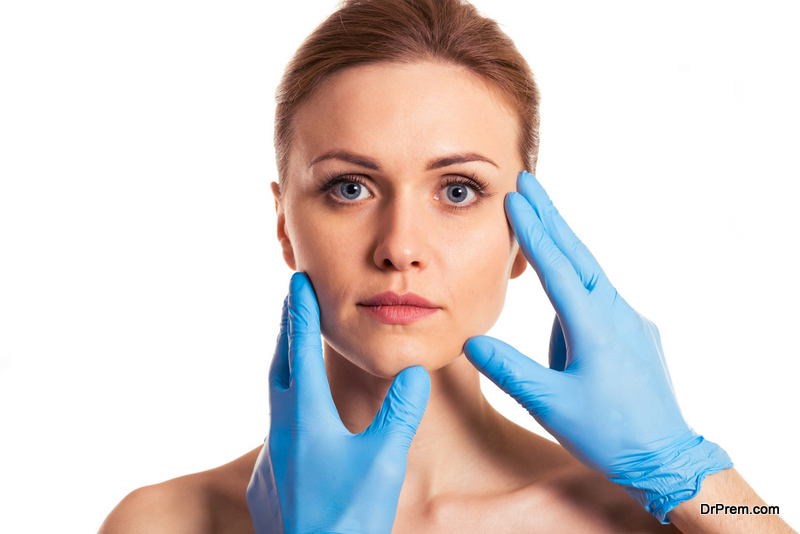 Plastic surgery in Mumbai has made medical tourism a billion dollar industry in India. The Academy of Anti-Ageing and headquarters for the Indian Society of Cosmetic Surgery have been serving people to provide the best service in plastic surgery since years.
Singapore
Singapore has been ranked as the 6th best medical service provider all over the world. There are many qualified and efficient plastic surgeons in Singapore who are eager to provide their best medical facilities to the patients.
Best hospitals for undergoing plastic surgery procedures
Here are some of the best hospitals listed by the Medical Travel Quality Alliance, which is an organization aimed at promoting safety and quality for medical tourists.
The Asian Heart Institute in Mumbai, India: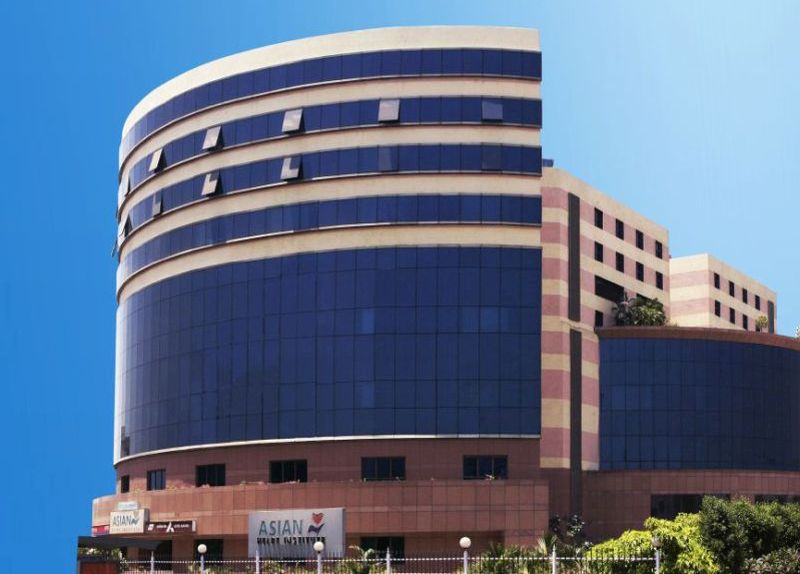 Image Source : asianheartinstitute.org
This hospital in India is one of the very few hospitals with lowest surgical mortality rates of 0.8 percent in the world with 0.26 percent isolated bypass surgeries and performs almost 100 percent bypass surgeries on a working heart and a very large number of patients undergo total arterial grafting here. This institute performs some of the most challenging and hard to find cases of the world. Patients who are recovering can also visit the incredible Juhu Beach located nearby.
Prince Court Medical Center, Kuala Lumpur, Malaysia: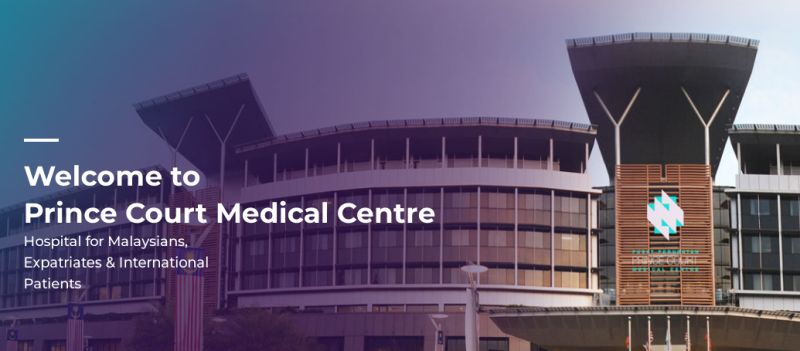 Image Source : princecourt.com
The Prince Court Medical Center is known for providing medical tourists with an array of incredible surgical options. Sophisticated burn unit, In Vitro Fertility department with multiple fetal monitoring are amongst the exclusive services offered at the center. International patient and medical tourist services and procedures are under the supervision of a senior manager who makes sure that a medical traveler gets all the necessary care that is required.
Clemenceau Medical Center, Beirut, Lebanon: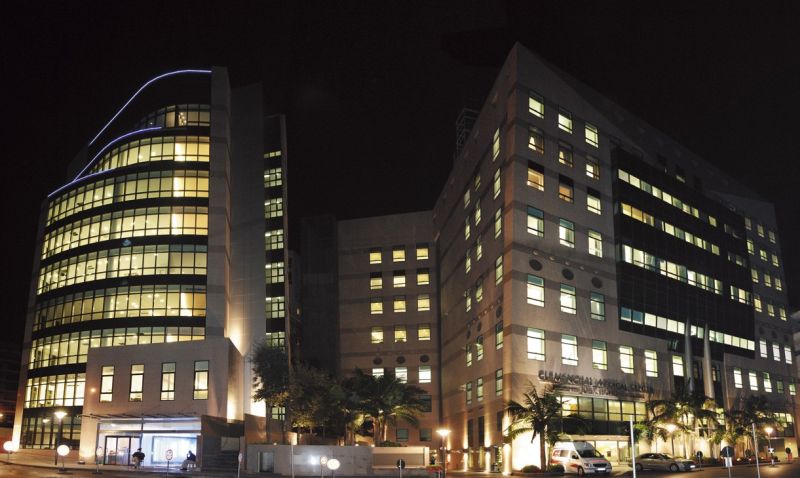 Image Source : linkedin.com
Clemenceau works in collaboration with the Johns Hopkins Hospital in Baltimore and is considered as the leading hospital in the Middle East. CMC has adopted Six International Patient Safety Goals, increased the use of encryption-protected passwords to access patient electric records and introduced multidisciplinary rounds all to make their medical treatments better for their patients. Review of international patient problem areas such as billings and ethical dilemmas in care are being regularly conducted by the center.
Fortis Hospital, Bangalore India: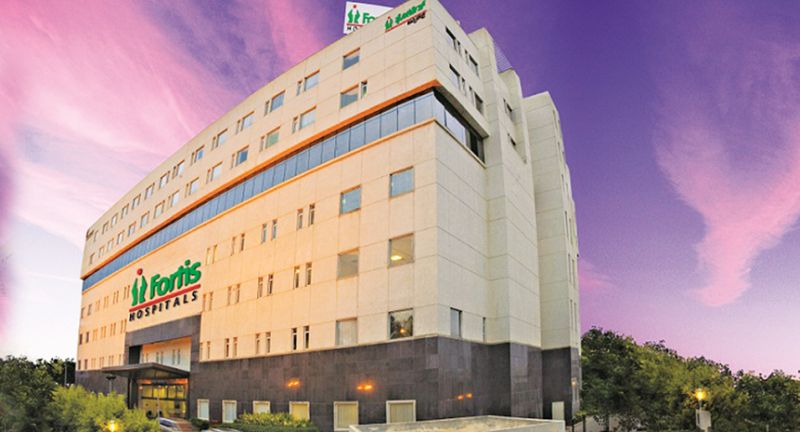 This was earlier known as the Wockhardt Hospital and has excellent surgery options for its medical travelers who are in need of orthopedic procedures including hip resurfacing and replacement. It has allies with some US-based medical travel agents to provide follow-up care and services of patients from America once they are back at their home.
With more and more people becoming conscious about their looks and appearance, plastic surgery procedures are becoming popular not only among young but also older people across the world.
Cheap Plastic Surgery Costs in Dominican Republic surpasses the potential risks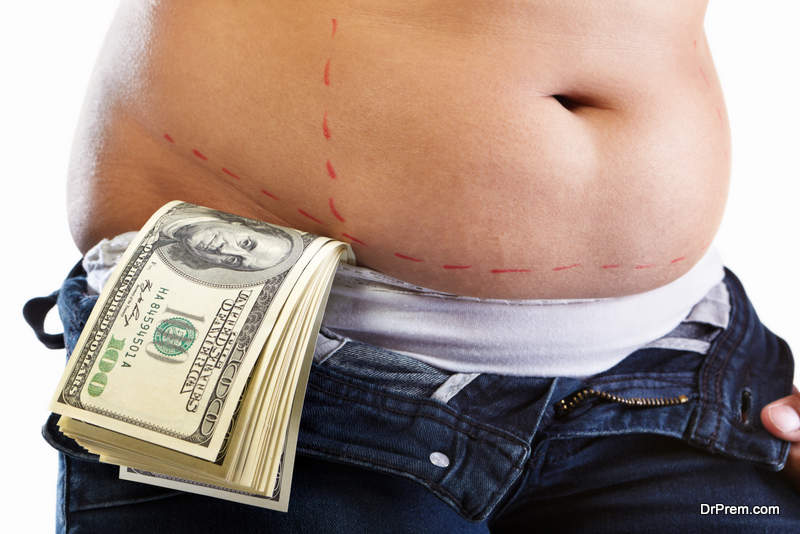 There was a time when only the very rich individuals could opt for medical tourism. However, today, many countries like the Dominican Republic are opening their doors for the influx of medical tourists who visit these countries for their affordable health care services. While most opt for medical tourism due to low costs of medical treatments in third world countries, others do so to undergo treatments that may be banned in developed countries (like fertility procedures).
The Dominican Republic has become a hotspot of sorts for medical tourists willing to undergo plastic surgery and other forms of cosmetic surgical procedures. Medical tourism has in fact, become a national industry in the country.
The costs related to these surgeries in the Dominican Republic are much less to those that in developed countries like the US or the UK. For instance, a simple fat transfer procedure would cost somewhere around $15000 in the US, but can be done for just $1400 in the Dominican Republic. And that includes the cost for flight tickets, accommodation, food, post- surgical care and even an extra person (the person undergoing the procedure would usually take along a friend or family member for assistance).
The idea of enjoying a holiday in a foreign locale while undergoing treatment is also something most medical tourists look forward to when opting to travel to the Dominican Republic. Other factors like no waiting periods and medical tourism facilitators to help medical tourists in foreign countries help to boost the medical tourism industry.
However, not many know about the inherent risks involved in opting for medical treatments overseas. Traveling to countries like India, Thailand or South Africa would make you more vulnerable to infectious diseases like Hepatitis A, paratyphoid, influenza, tuberculosis, etc. These diseases would slow down the recovery process tremendously for an already weakened individual.
Post-operative care quality can also vary tremendously between developed and third world countries. In addition to this, many overseas medical facilities would not have proper complaints policies to handle dissatisfied clients fairly.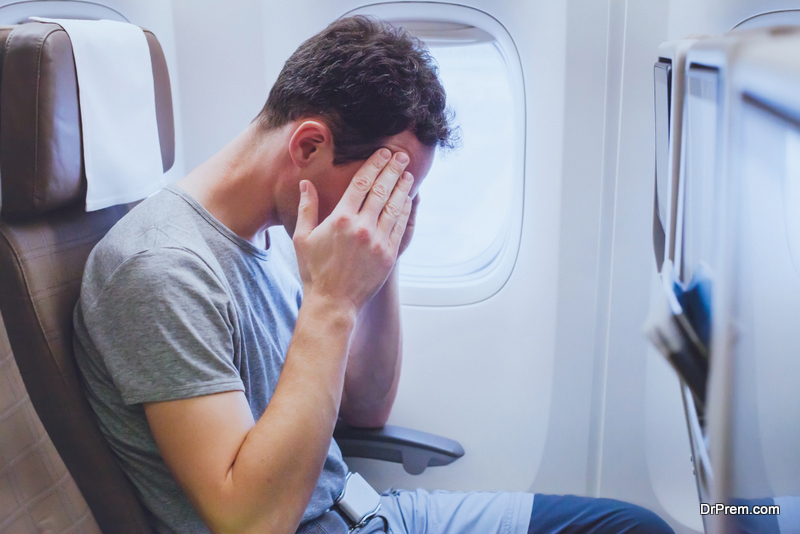 Traveling long distances for medical procedures can also be a daunting task for individuals who are prone to conditions like deep vein thrombosis and pulmonary embolism. Holidaying in a foreign land after the surgery can also become problematic if sunburns cause the scars to darken and become permanent.
Patients who face complications while abroad would need to stay in the country until the issue is sorted out. In most cases, improper legal remedies would force the patient to either return with a botched up procedure or pay from his/her pocket for personal insurance. In some cases, the patient may even not be able to seek compensation for the procedure. And even if a patient wins a lawsuit, the hospital in which he/she underwent treatment may not be wealthy enough to pay the compensation.
Important considerations before visiting a cosmetic surgery destination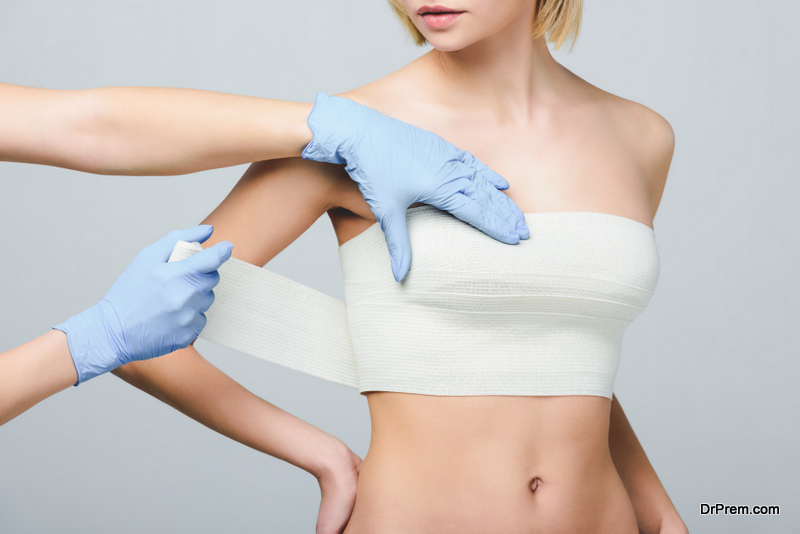 The medical tourism in the world is growing steadily. However, while cosmetic medical tourism may have its benefits associated with costs, waiting periods and exotic holidays, it does come with its share of nightmares in the form of botched up surgeries, improper legal policies, travel related illnesses and infections.  As such, an individual would need to weigh the various pros and cons before opting to travel to a medical tourism destination for treatment.