10 Best scuba diving sites in the Caribbean to fulfill your enjoyment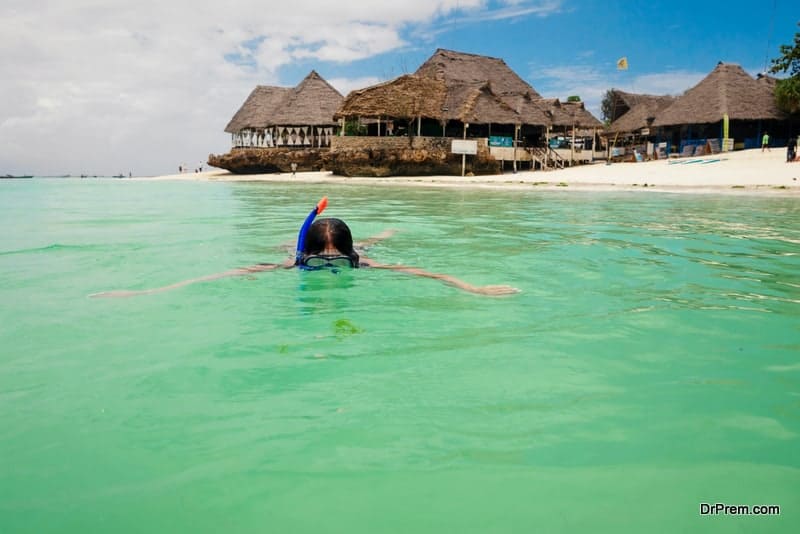 Caribbean islands are not only cut out for a leisurely vacation in hammocks set amid a cluster of palm trees, there is much more to it in terms of adventure under the ocean waters. The islands with its fascinating marine life offer one of the best scuba diving sites in the world.
You realize the Eden is right down there once you take a plunge into the deep. The entrancing bed of multi-colored corals lies in silent beauty offering shelter to wondrous marine life as much as they do to serve as perfect camouflage.
Ways of escape from predators and hide in wait for a smaller prey comes easy in presence of corals. The wreckage of sunken ships adds to your adrenaline rush and so would be the passing stingrays and moray eels.
Nothing to worry, you watch them from behind the safety of your diving outfit.  Best scuba diving sites in the Caribbean lie scattered beckoning you to explore and enjoy.
10 Best scuba diving sites in the Caribbean:
1.     Hilma Hooker, Bonaire: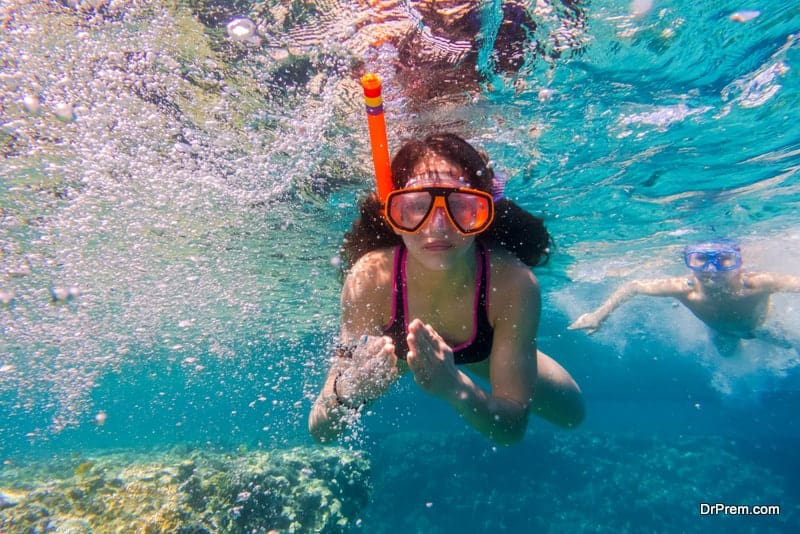 It is the remains of a 240 ft cargo ship sunk deep in the bottom of the ocean floor. Accused of transporting smuggled marijuana, the vessel was seized by Bonaire authorities in 1984 and has since turned into an interesting spectacle for divers 100 ft beneath the surface.
Overgrown with an artificial reef, the wreck has turned into a breeding ground for marine life and corals. Though with limited access the scuba diving visitors are allowed inside rooms and inspect the rusted mast and leftovers of its steering wheel. Hilma Hooker is a popular site for diving in Atlantic Ocean.
2.     The Blue Hole, Belize:
The Blue Hole with its transparent waters located 60 miles off the coast of Belize is one of the best scuba diving sites in the Caribbean. This under-water abyss is the largest of its kind running 1000 ft across and over 400 ft from top to bottom. Being among one of the most popular coral reefs, this huge marine formation has been bestowed the honor of UNESCO world heritage site.
Divers are fascinated by stalactite formations in underwater caves emerged over thousands of years when ocean levels were a hundred ft lower. The ocean fauna is enchanting. Parrotfish, angle fish and Caribbean reef sharks glide past in an outlandish water world while stray hammerheads prowl prior to sudden forays.
3.     The Cathedral at Eagle shoals: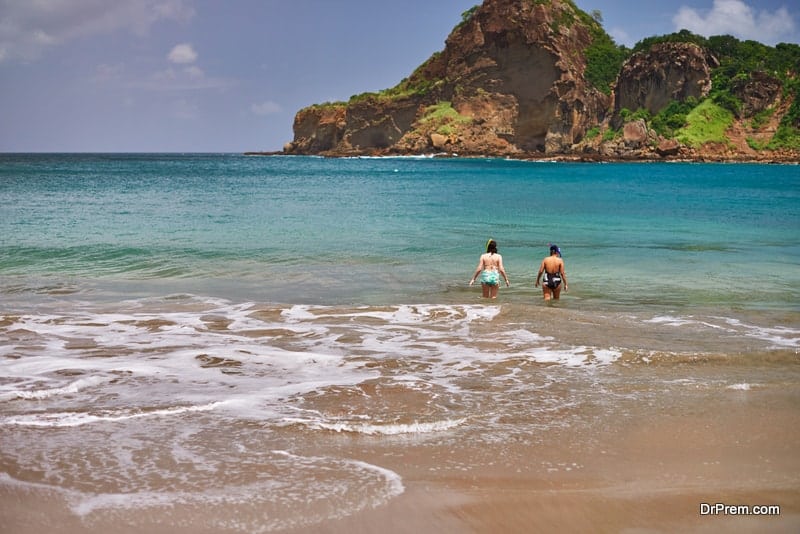 Located just at the eastern fringes of the Caribbean islands, the cathedral at Eagle shoals although a bit obscure diving spot is nonetheless alluring. Tunnels, expansive arches and underwater caves make diving in Atlantic Ocean an experience worth its efforts.
The cathedral is a huge underwater vault enclosing a heap of effervescent corrals. Schools of black triggerfish, pork fish and silversides' have made it their favorite haunt. It offers great under-water photo opportunities, as rays of sunlight filter across the coral formations.
4.     Roatan, Honduras:
Roatan in Honduras is one of the coveted places to learn scuba diving though adventure here is not confined to diving alone. Deep sea fishing is also very popular over here. Move down to the west end wall and you have an enthralling and unrestricted field of vision penetrating 110 ft deep.
Gilled visitors are mesmerizing and they twirl past you in a flutter of cloud of sand. At the bottom, lies the wreck of 230 ft sunken ship El Aguila, where you discover visiting schools of boisterous groupers.
5.     Eye of the needle, Saba: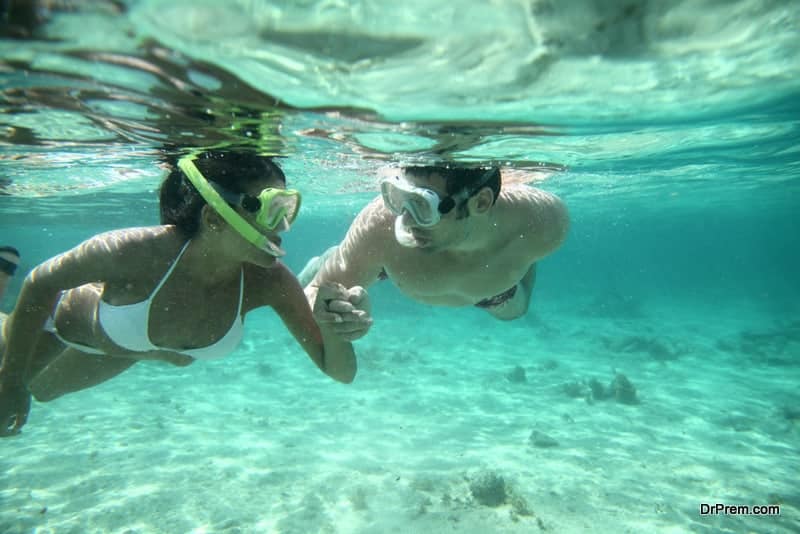 Saba is known for its spectacular landscape that evolves from the shield volcano continuing under-water in a lode of ridges, sea mounts and crags. The Eye of needle is one such crag jutting out over 90 ft breaking the surface of the water into the sky.
With a width of only 25 ft, the needle runs end to end for a length of 180 ft giving it an eerie appearance. A wonderful bed of sponges, corals and sea fans present over here makes it one of the popular scuba diving sites in this island-cluster.
Caribbean reef sharks, green turtles, black jacks, creoles and wahoo give you a visual pleasure of remarkable marine fauna. This place is certainly among one of the most popular coral reefs.
6.     Las Pezones, Descecheo Island, Puerto Rico:
Descecheo is a rather desolate island 12 miles off the coast of West Puerto Rico. It takes a boat ride of roughly 45 minutes to reach here from the mainland. The lapping waters are rich in nutrients sustaining the food chain.
Marine life is very much visible, spadefish, black durgons and eagle rays will transfix you. If you are looking for a secluded diving option, this is your place since only a few would be interested in crossing 12 miles on boat.
7.     Bahamas: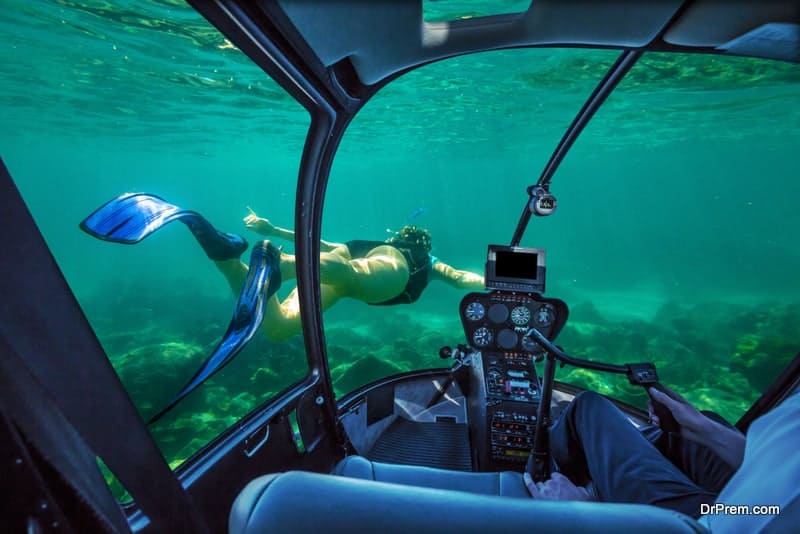 The Bahamas are perhaps the best scuba diving sites in the Caribbean in the sense no other place offers as much dare. Huge coral reefs, an expedition to sunken ships and rendezvous with killer sharks and barracudas will definitely multiply the thrill you are looking for.
The beauty here is diverse and unparalleled. Ocean depth visibility runs close to 100 ft and the average water temperature is between 24 to 31 degrees Celsius considering all seasons.
8.     Caymans' Island:
This destination too ranks as one of the best scuba diving sites in the Caribbean. It was voted number one spot in top hundred Readers Choice Awards for Best Overall diving in the Caribbean and Atlantic regions.
The primary attraction is Grand Canyon's Kittiwake wreck. 365 exciting sites comprising of reefs, wrecks and rock formations will take your breath away. Visibility reaches up to astounding 150 ft. This is one of the popular places to learn scuba diving. Free-diving, advanced DPV and diving adventures keep you heady.
9.     Cozumel: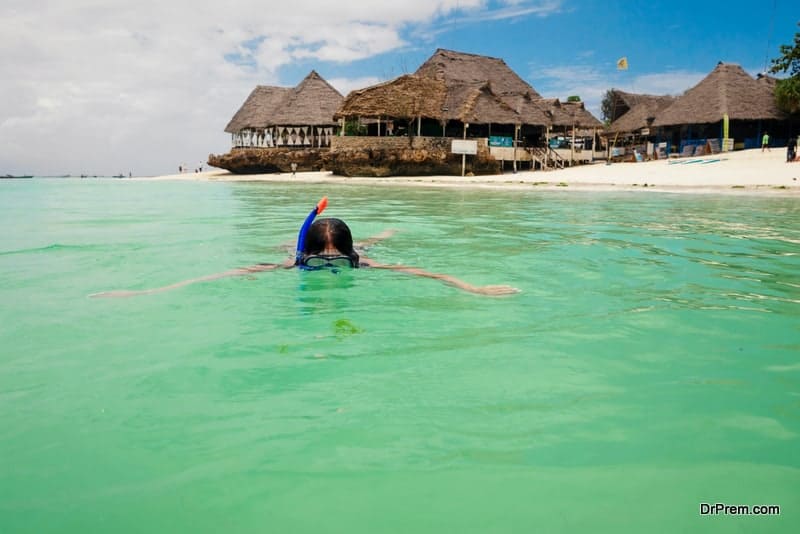 If the best scuba diving sites in the Caribbean include Cozumel, it is one of the most challenging sites as well. Relishing underwater beauty over here calls for a seasoned diver's expertise. Devil's throat is a fascinating formation that swallows divers and pushes them through 130 ft before spewing them out from the dark cavern.
Further south lies Maracaibo featuring a rock arch 115 ft tall leading to a favorite wall dive and visited by eagle rays and Caribbean sharks.
10.  Granada:
Considered one of the best scuba diving sites in the Caribbean when you are diving here, there is a fair chance you have a shark as your companion. Off the Lesser Antillean islands of Granada there is a gridlock through which a stream of water creates currents to give you a fun spin.
Here lies the wreck of M/V Bianca C, a 600 ft passenger liner caught between 100 ft and 165 ft of ocean slope.  Granada is a wreck lover's paradise and over dozen shipwrecks are open to exploring.