Wine tourism is not unheard of. On the contrary, it has turned out to be a fascinating mode of tourism. Previously, it was affluent class and connoisseurs of this beverage took interest in wine tourism but recentlyit has pervaded the middle and upper middle class as wine made a permanent place in fine dining. More people became acquainted with varied classes of wine their quest to know about its origin shot up dramatically. Needless to mention, the unique vacationing experience a traveler gains from wine tourism.
Here you will read about:
A Complete Guide to Wine Tourism by Dr Prem- Definition, Key features, Planning Tips, Destinations and more
What is wine tourism?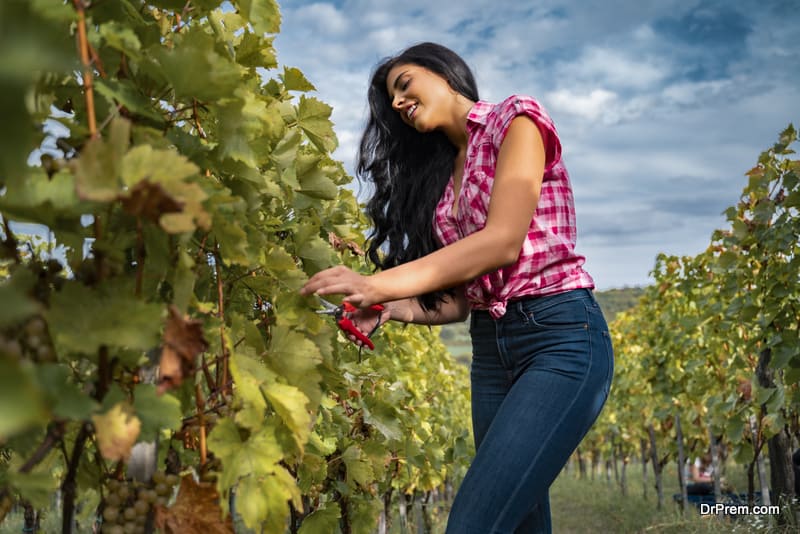 Wine tourism popularly known as Enotourism or vine tourism is a niche segment where travelers and wine connoisseurs visit specific destinations known for their premium wine production. They not only take part in tasting the unique produce but also take interest in end-to-end production right from grape harvesting, fermenting, distillation to packaging logistics.
Countries like France, Spain, Italy, Greece, and Australia and in the US and South Africa have made a mark in creating some of the finest brands. Since wine tourism has its commencement in the vineyards, a lot of sunshine, merry climate, quality of soil and other factors bearing on temperature, humidity, salinity of soil and air are a pre requisite. The taste and juice content of grapes are vital factors laying foundation of the taste and quality of wine produced, which depends upon the soil character of the vine yard.
Wine tourism is not a passive form of tourism; it is a highly active mode of tourism which calls for active participation. It embraces activities like purchase and consumption of different grades of wine, taking a long walk down the vine yards actively take part in harvesting, sorting and grading grapefruits surveying the processing of wine in wineries.
How wine tourism looks like?
A part of the tour requires the tourist be provided an accommodation in a farmhouse or a villa adjacent to the vineyard and winery itself so that he she or may get an easy access to the lifestyle and cuisine to which a vineyard and winery owner is acquainted with.
The most important part of wine tourism is developing an appreciation for the produce, and getting an insight into the subtle nuances and developing a special feel to the taste of a specific brand and the reason why it tastes different from another.
Live interaction with the farmer gives an insight into the subtle finer tricks like the quality fertilizers, climatic conditions, character of soil, rain, sunshine and mostly the fervent care shown by the grower that makes his product a unique one -a beater on the table!
Wine tourism exposes the tourist to the culture, heritage, food and beverage habits, philosophies and values of life that make the wine producer so different from the other locals of the area belonging to a different trade.
It is amazing to learn that wine production had been an ancient farming activity dating back to thousands of years. The farmers have sharpened their skills and developed finesse for the right kind of taste down the ages, which has elevated this farming activity to the level of an inspiring art.
The Napa Valley in California is one of the most sought-after wine tourism destinations. It is picturesque and serene with rolling acres and wineries of all description abound here. On a parallel ground Yarra valley in Australia promises a fun packed and educational wine tour! There are wine experts to guide you through. You are put into cozy accommodations at Yering farm and estate bungalows complete with a round of sparkling wine and A la carte lunch!
Why wine tourism is for you?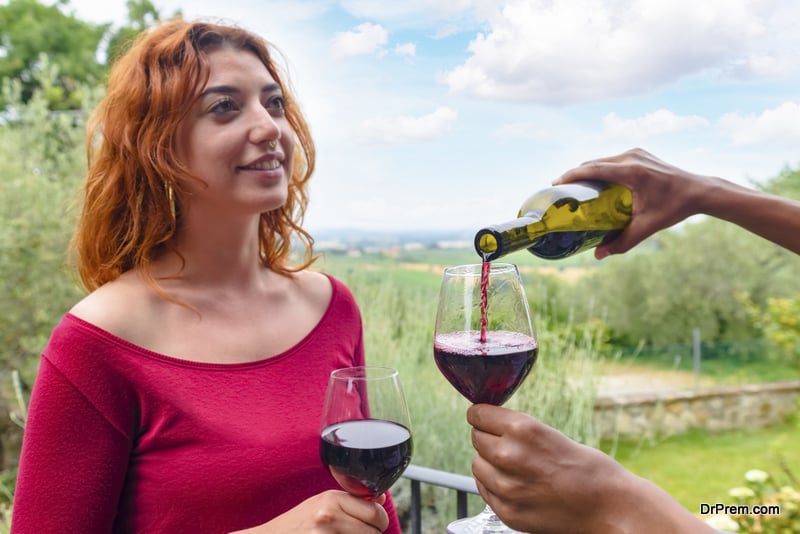 Wine tourism has a different kind of charm, a touch of subtle shade of sophistication coupled with a profound understanding and appreciation of the wine culture that sets it apart from other forms of tourism where the emphasis is on exploring the beauties of nature. In wine tourism, you educate yourself about the wine cult and its finer side.
While on wine tourism, you get acquainted with the life inside a vineyard and the winery, and there is always an expert guide to feed you with all the operational and aesthetic details right from harvesting, processing of the grape juice in the wineries, storage in cellars, the quality of the timber that goes into making the barrels, the storage life and finally its consumption in sparkling glasses having a very classic look.
Sipping wine is not like drinking a glass of water. Certain level of etiquettes and rules are to be given due respect to get the maximum benefit of wine tasting. One rule is to always hold the wine glass around its stem else your body temperature gets transferred to the liquid largely altering its taste.
It is all very classy and thrilling, and one may miss a major experience in life if he does not opt for wine tourism. The exquisite side dishes like barbeques and roasts that accompany your glass of vintage wine are simply a grand treat to your palate. However, one point should be clearly understood in a winery that you are not there to gulp down your glass and munch through your food.
You are there to taste wine in a very classy setting. This is not a place for displaying boisterous acts. It is an environment essentially made for finesse and sophistication that goes in tune with the liking of a true connoisseur which will suit you as well.
Wine tourism destinations are great and homely.  You feel they are just a second home for you. The tasting experience that you acquire from fresh farm produce is truly amazing. The pollution free rustic charm and its flavor and the clean air that you breathe in are simply rejuvenating.
The entire feel is overwhelming and beautiful. You have all the liberty to pamper yourself of course within the limits of wine country regulations, and wander around the splendid vine yards and fruit orchards that are occasionally planted in between. You will be in a cozy setting and enjoy freshly brewed wine and cheese and barbecues. It is guaranteed your spouse and children will feel right at home.
Wine touring spots are family friendly, romantic and ideally suited if you tour in a group. You will definitely enjoy taking part in a wide range of activities in the harvesting season like plucking, grading and cleaning the grapes. At the same time, you feel a lot of value addition to your stock of experience, which gives you a great feel and gratification.
At the end of the trip, you are a different man well fed and well cared for and convincingly able to give a two-hour lecture to a mesmerized audience the way of life a wine farmer spends in a wine country with all the technical detail that goes with it.
Essential components of wine tourism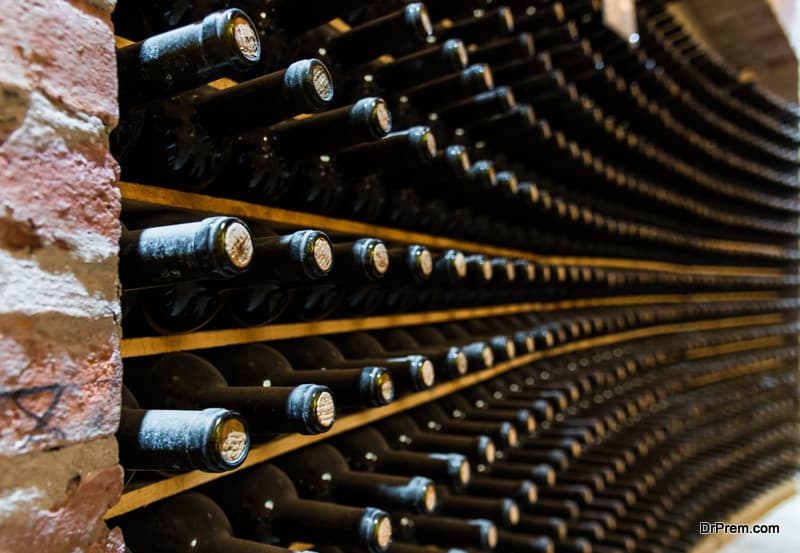 The chief components of wine tourism are based upon the foundation blocks like visits to the vineyards and wineries, tasting a paired combination of wine and food and witness the process in its entirety from the point of harvest till the prepared wine is barreled and locked in a cellar. Against the background of this big picture, there exist a large number of micro components crucial to wine tourism keeping the wine business going.
At the commencement of the wine holiday, the tourists are tutored the art of wine tasting and other essential concepts under the competent guidance of a wine expert. It comes within the accountability of the winery to ensure that the tourist is relaxed and feels at home. The tourist looks convinced and confident about all the exotic happenings going on around him, and is not put off by an alien atmosphere inside the tasting room.
The tourist needs to have the right kind of feel for the vineyard, and should be able to read the environment. This is very important, and the acquaintance is cultivated over years of exposure. The tourist needs to get drawn into planting and pruning classes, exposed to a closely networked demonstration of all the farming activities done prior to grape harvest.
Plucking of grapes and transporting them to the collection baskets is a subtle art. This is one fundamental component of wine tourism, and the tourist needs to have a certain level of familiarity with this exercise while exposed to this vineyard environment with varieties of grapes.
Tasting different breeds of grapes in the vineyard and inculcating the appreciation of the fine taste comes from the first-hand tasting revelation the tourist experiences in the vineyard. The learning process sets in, and the tourist recognizes the varieties and has an exposure to blending of different varieties experiencing a unique taste in the wine mix.
An age-old practice awaits the tourist post-harvest. It is largely a way of having fun and frolic where the tourist is engaged in crushing the grape bunches under his feet. This traditional group activity is known as grape stomping directed at taking the juice out of the ripened grapes. The juice goes into wine making, and the crushed leftovers are possibly turned into cattle feed.
Blending of wine requires real artistry from the tourists' side, which he does with the assistance of the wine maker. Once acquainted with the procedure, the tourist puts in his creativity in order to see his preliminary lessons in wine making sees the light of the day. He can understand the ageing process by tasting sample wines stored in barrels for maturing. He is fascinated to learn that the taste gradually alters as the stocked-up wine ages.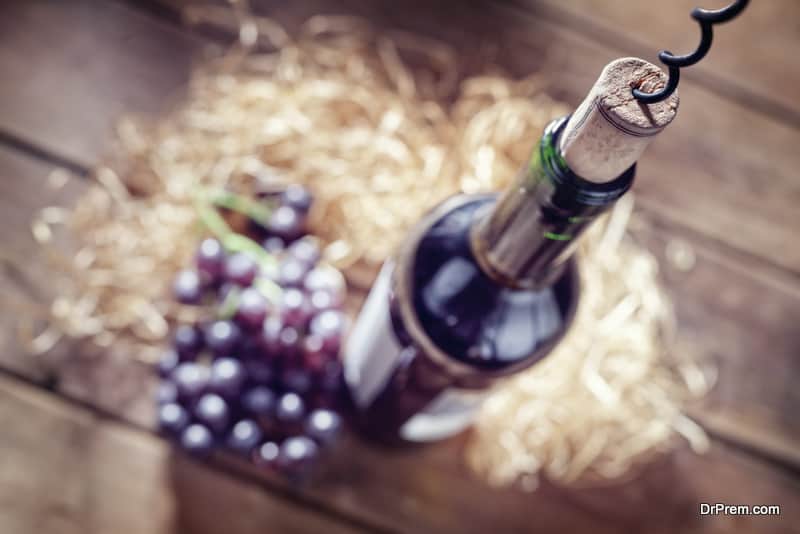 The wine tourist feels amazed at the stunts that lie ahead which constitutes important components taking the popularity of wine tourism sky high. Opening the lid of a wine bottle with a sword is one such impressive demonstration displayed by a winery expert.
There are tasting workshops organized to guide the tourist through a journey along his sensory insight discovering the basic differences in sweet, bitter, tangy and sour wines. Exploration into an assortment of wonderful wine-food mix and discovering a wide fluctuation in aroma and taste exhilarates the tourist.
Fault workshops are organized where the tourist learns to locate flaws in wine and in taste. Experiments with a combination of musical melody and wine are done to see the customers' response. Different tunes are paired with different wine turning the atmosphere dreamy and enchanting, and the tourist takes a vow to make a repeat visit.
Contact with the local folks brings out the essence of local flavor. An introduction to regional cuisine, local ethnicity, music and dance helps tourist mingle with the spirit of the wine country. An outdoor barbecue right in the hub of the wine land would not be a bad idea.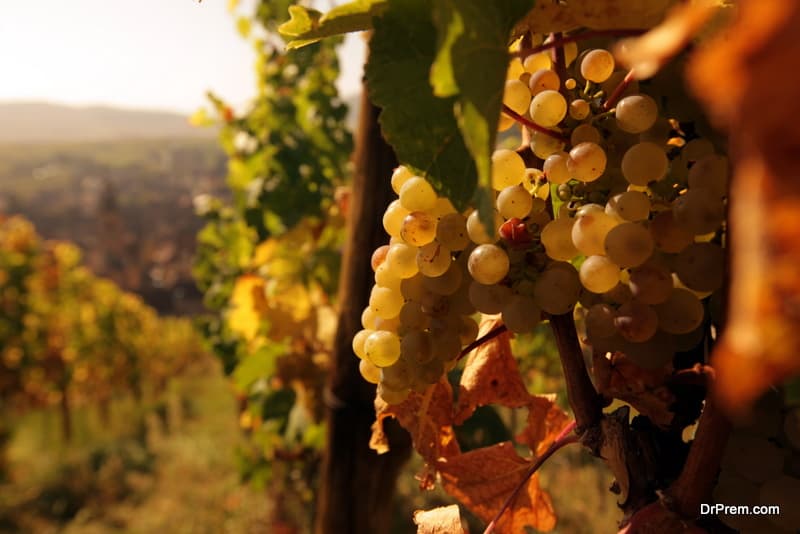 However, care must be exercised not to litter the place with garbage and tamper with ecological harmony. Cosmetics made from grapes would do a bit of healthcare and wine therapy. Besides, there are several other exciting components of wine tourism touching the modes of transport like ballooning and flying over vineyards in winery aircrafts.
Horse and motorcycle ride along the wine country would make the trip thrilling. Local harvest and cultural festivals are great tourist pullers constituting important components of wine tourism. Environmental factors, winery hospitality, quality of accommodation, gastronomic set ups and finally the winery staff who lend a helping hand to make your trip a great experience are the most important components of wine tourism.
Special mention should be made of the human resource without which the other components would just have been a dead assemblage of inanimate entities. Pairing wine with chocolates, cheese, pastries and other gastronomic delicacies gives wine tourism a special dimension.
It is basically the product of human preference and fancies, and how this human factor makes an impact on the wine cult is in fact a million-dollar question and the future of wine tourism largely depends on it.
Survey of the global wine market, analysis of the demand and supply situation, acceptability of wine tourism in the near future and the economic viability of owning and operating a wine estate are certainly the vital components which would shape the future of wine and tourism that goes with it.
Key drivers and factors for the growth of wine tourism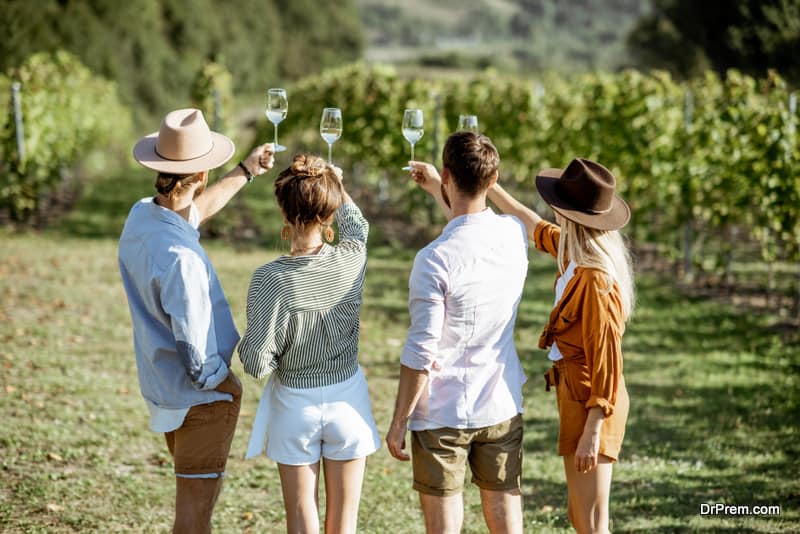 Wine tourism is a part of a larger wine industry. Its future is promising, and its latent potential is powerful enough to see a booming market for the wine industry as a whole. Wine tourism and wine production are complementary to each other, and from the customer point of view the consumers and connoisseurs need to get a firsthand knowledge and a feel for the environment from which the bottle of premium quality wine they had just bought from a city store had come!
The label on the bottle does speak a lot revealing all those vital data and the atmosphere in which the specific brand has been nurtured and bottled. But a large proportion of consumers want something more. They aim for a live interaction with the wine country. The picturesque vineyards have all those rustic charms to fascinate the tourists.
They are amazed at the process involved inside the wineries that converts hops into bottles of tasty wines. The access to tasting the produce in accompaniment of barbeques and delicious side dishes is a rare piece of experience. The drive down the meandering routes cutting across the vineyards is simply enchanting, and mere words are not enough to justify its beauty.
The accommodation and its style of construction and architecture add value to the entire tourism package. The prospective is glad to spend money on a decent and cozy place of stay surrounded by an exquisite wine country.
Lastly, the role of the tour guide is of paramount importance. In a nutshell, he makes your trip come alive! His knowledge is vast and his experience wide and feeds you with all important piece of information that even if blindfolded you can just touch a bottle and say a great deal about the quality of wine entrapped!
It is a wonderful, educative and an active tour experience which has a great potential for growth. How well the tourism package is designed to appeal the customer is important. Equally important is how neatly this package is delivered with minimum hassles, optimizing on a combined target of speed, precision and comfort. The tourists should feel at home. He should be made a part of active conversation supporting every bit of demonstration while on the way down a wine tourism drive.
If the tourist talks and relishes every inch of this tour, he will pay. However, one important concern is out of the tourist population patronizing wine tourism only one third is females. Serious thoughts are to be focused on expanding the volume of female wine tourist population. Drawing the interest of children and kids who would accompany their mothers might be the answer. This would mean setting up amusement parks or sporting facilities inside the wine country.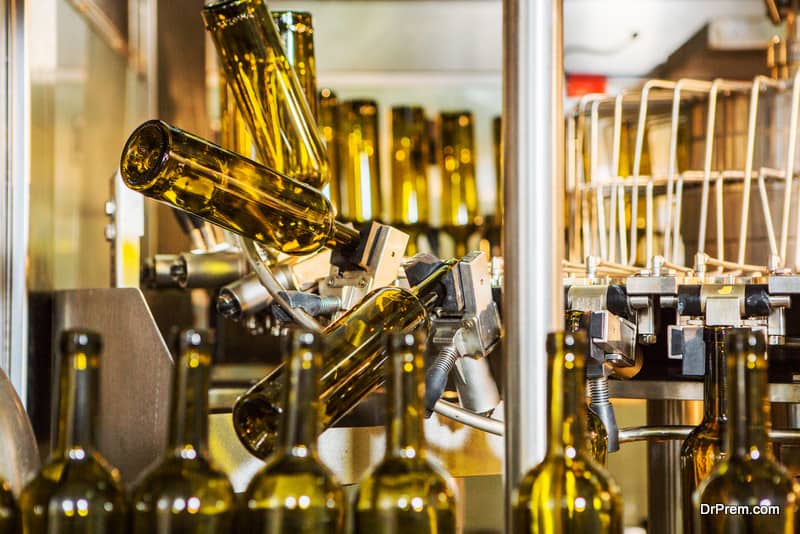 However, deviation from the prime target of exploring wine country should be arrested. Diversification and ancillary facilities should move around the prime theme of grape production, their harvest and finally the brewing and bottling of wine. Fun games and amusement rides may be designed drawing inspiration from dummy harvest, processing, bottling and tasting.
A sure way to win over the female tourist and tap this market is to lure their children with wine tourism inspired gadgets and gimmicks! The seasonal nature of wine tourism is another area of concern. The tourist population jumps during autumn, the harvest season. Even the off-season discount offers have failed to help expand visits during off season.
This clarifies one thing. The tourist enjoys active participation in the harvest! Making the operation of harvest more exciting and alluring to the tourist would lead to a rise in tourist population during the harvest season. There has to be a way to this. The help of mechanization and technology and a little bit of innovative thought would make the harvest season draw an explosion of tourist influx.
How to get more information on wine tourism
Reliable information on wine tourism is vital to draw up your itinerary, and the easily accessible source of information is the internet. At the click of your computer mouse, you get instant and accurate information as regards the location, modes of transport and other amenities available in your dream wine tourism destination.
The fare chart of transport is readily available on net, and booking your seats online is just a matter of a few minutes, which you can comfortably do from your home itself. The internet search engine feeds you with guidance as to the best season when you should make a trip to the wine country of your choice.
All information regarding the tourist season, carnivals and harvest season comes instantly on net. You can also have a glimpse of the choicest accommodations and their rentals, good restaurants and the range of delicacies offered with price charts including detailed information of wine tasting and trips offered within the wine country itself.
Wine tourism conferences held at different venues across the globe at different times of the year generate updated information regarding the growing wineries in different locations, contributing a lot towards economic development of the wine industry and wine tourism as well.
Wine tourism associations and chambers of commerce are other important and reliable sources of information on wine tourism. They continuously strive to enhance the number of tourists by providing accurate data on wine country, and are always keen on attending bulk enquiries flowing from tourists interested in wine tourism updating them on facts and figures.
They generate awareness among the tourists regarding the new areas of attraction that were previously uninformed. The basic objective is to market the wine country wrapped with lucrative offers. Tour operators, travel agents, transportation companies and event organizing enterprises seamlessly supply information on wine tourism to the enquiring customers.
They come forward on their own with aggressive selling strategies offering flexible and feasible tour plans in attractive prices fulfilling the needs of tourists in one hand, and ensuring their business growth on the other. Wine trade shows and exhibitions are authentic sources of information on wine country where very often the interested tourists get a real experience of wine tourism through live audio and video shows.
These trade fairs are usually attended by a large population of wine and food enthusiasts. The exhibitions showcase premium wines and sometimes offer tasting opportunities, presenting the latest trend in wine industry. The visitors to exhibition acquire an indepth and complete information in latest developments in the wine industry and innovations a winery has to disclose.
The exhibitions display branded wine and beer, assorted cheese and dressings with a tagged history of the vineyard, cultivation and farming of the wine grapes and all the toil and efforts that go into wine production satisfying the customers' queries to the fullest. There is a genuine effort to make the show an exact representation of the wine country against a real rustic backdrop.
Importance of planning in wine tourism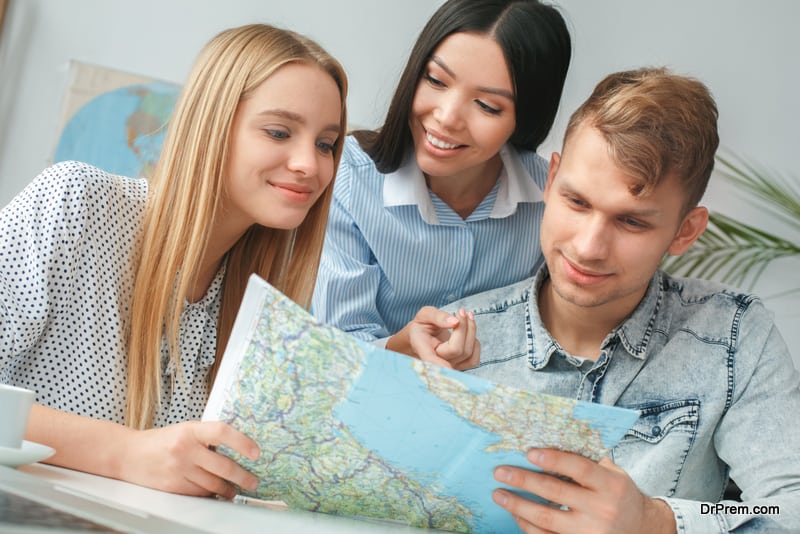 The initial move in planning wine tourism and its importance rests on a detailed survey of the package on offer and the related expenditure. Wine tourism is a unique sort of exploration. Development and cultivation of a wine culture and the subtle nuances linked with the harvest procedure, the ambience, the rustic set up and the taste should acquaint a tourist of the wine philosophy to truly appreciate the value additions generated in a fun filled educative tour around the wine country.
Combination of premium quality wine and food is a driving factor that hooks the tourist on to the lure of wine tourism. This is a very important part of the entire wine itinerary, and the tourist plans ahead the combo of wine and barbeque or other delicacies he would like to have, which would make the trip a wonderful gastronomic delight to be preserved in memory forever!
Planning is a must deciding on the course of the wine trip. It may be an offbeat track. You may get pampered along with your group in a limousine with the guide feeding you with all the delicate intricacies of grape harvest, the character of soil and the atmosphere right down to the production, bottling and taste!
Viniculture across the globe had put in a lot of innovation and investment in designing the mode of transportation and the track within a wine country be it in South Africa, California, Australia, Spain or France. The choice of transport, the selection of the type of accommodation, the variety of wine whether one should go for red or white or for a finely proportioned mix and most importantly the wine tour destination, the country in which it is located, the local climate, temperature and other vital parameters instrumental to wine harvest are important factors to be borne in mind while planning wine tourism making it an amazing piece of experience worth the money, time and efforts spent.
Planning wine tourism should include buying wine from the heart of wine country as there definitely lies a difference between doing it from a winery vis- a- vis buying it from a city mall. The bottle procured on trip brings back the flash back in an instant. The entire wine tour and all the goodness that went with it comes alive vibrant. Wine festivals organized during harvest seasons add a special flavor to the wine tourism.
So prior to launching on wine tourism some sort of preparedness is advised so as to inculcate the wine culture in mind. Acquiring sufficient knowledge about the wine culture of a particular wine tourism destination before setting out is important. This helps in understanding and appraisal of the tour making it a memorable experience. After the tour done, the entire wine life cycle right from the vineyard till bottle will be at the back of your hand!
Best practices to be implemented in wine tourism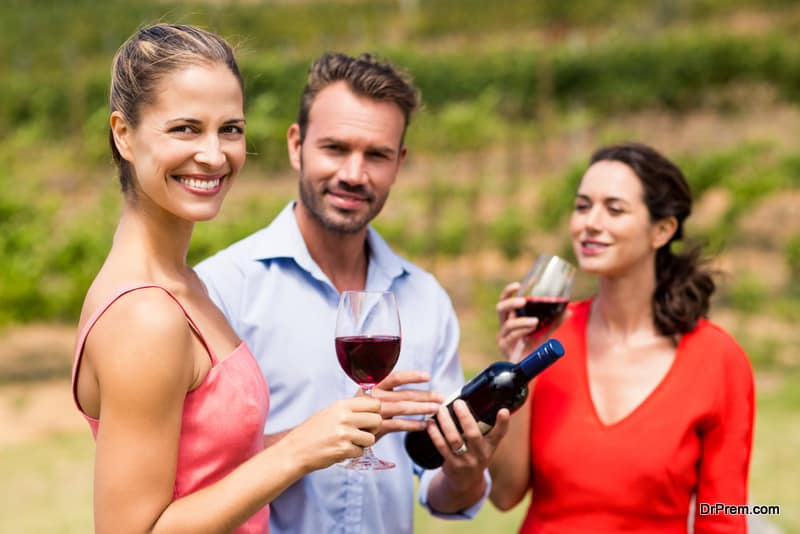 Among the best practices to be implemented in wine tourism, sustainability takes an important aspect. Sustainability in wine tourism is the wonder word. It is a wonderful and thoughtful way of wine cultivation, harvest and production observing nature's codes giving due respect to the environment. It is something noteworthy to observe that in many wineries across the globe operations have been carried through generations over centuries, striking a fine balance between Mother Nature and societal demands. Wastes, pollutions and emissions are put under strict control and it is a punishable offence to inject garbage into the vineyard environment. This philosophy targeting ecofriendly practices has been ingrained deep inside the psyche of the wine producers creating a valued wine country cult.
Being ecofriendly and making an all-out effort towards an organic way of growing and harvesting grapes and its processing in the wineries has a sustaining impact, ensuring a prospective future for this wonderful farming activity. The wineries are in general very sensitive to the environment and the wine producers ensure a high level of responsibility towards global community in their march supporting the green movement.
Prestigious awards are bestowed on selected wineries by The Great Wine Capital Global Network for dedicating focus towards sustainable wine tourism services. The innovative moves and a display of reverence for environmentally enduring practices are what the awards are fundamentally aimed. Some of the award-winning wineries making a remarkable contribution towards sustained development of the environment and ecosystem are as follows: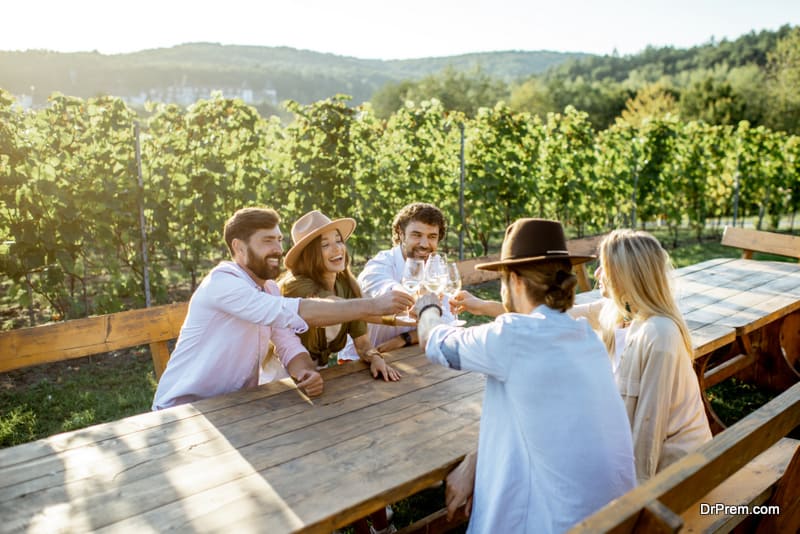 Campo Viejo winery in Spain is an ecofriendly enterprise organized around the basic philosophy of keeping the nature clean and pollution free. It has hit a record on minimal water and energy utilization. Water treatment, irrigation and resource recycling are done maintaining the standard norms. The carbon and waste emissions into the atmosphere are minimized. There is a selective effluent treatment mechanism.
The winery has won 'carbon credit' certifications from the Apex wine cultivation practices regulatory bodies. It has also won the appreciation and confidence of their clientele base. This winery stands out as a benchmark example of what best practices implemented by a winery should be like. This winery is thoroughly committed to preserve the quality of wine cultivation in years to come.
Chateau Haut Garrigue is a family- run wine estate in the Bergerac countryside in France. They have successfully set up organic and bio dynamic vineyards that have won ecofriendly credit awards. They offer 'walking around the vineyard 'tours to their visitors, giving a live demonstration of sustainable wine production. They do not just go for routine wine production within the standard practice norms for winning awards. Their love for the soil comes from deep within ensuring that the land that has been a source of their daily bread is well cared for and kept prolific and fertile for future production.
The Yealands Estate in New Zealand has bagged the award for being the most sustainable winery in the world. They believe in results, and strive hard to comply with the standards set by the wine production and farming regulatory bodies in order to enhance the quality of their produce maintaining the quality of soil and environment that has helped grow and harvest the produce. This estate has won the 'Carbon Zero Certificate', a rare achievement among global wineries and indeed stands as an example of implementing the best practices in wine tourism.
One important practice implemented by the wineries in wine tourism is to inculcate an educational input into the tourists and make them conversant with the farming, brewing and storage procedures along with acquainting them with the etiquettes and courtesies that go along with wine consumption. It is basically a 'Farm to table 'approach and how effectively and attractively it is custom built, packaged and marketed is all that really matters.
Things to do post wine tourism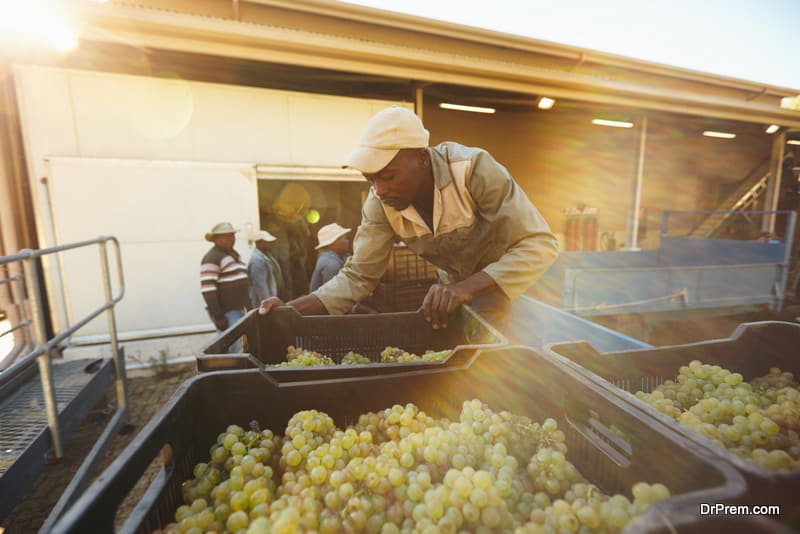 Post wine tourism opens up a wide range of activities before you. Once a visit to a wine country has been completely done, you are a lot more accomplished than you were before. You have now acquired valuable knowledge of how life goes on in a wine country.
The spread of acres of vineyards with ripe grapefruits, the specific time of harvest, style and techniques of picking, grading, cleaning, sorting and hands on experience in all these group operations have enriched your knowledge.
The visit to the winery brings important contacts to you. The tour guide to the wine country is a key figure to the entire venture. His expertise and able guidance have played an important role throughout your tour. It is his wide range of knowledge of the wine country that has added excitement to the entire trip, and his style of interaction, clarity of expression and explanation have made wine tourism a meaningful and amazing trip worth every dime and valuable time you have spent on wine tourism. His contacts are very important even for the future trips to the wine country.
You get a livewire exposure in the winery, wine processing and storage methods, and it is strongly recommended that you record and preserve these wonderful snippets of learning.  This would be a prized collection from the wine country coming to your aid, if you initiate a workshop in the future inviting and interacting with participants interested in wine tourism.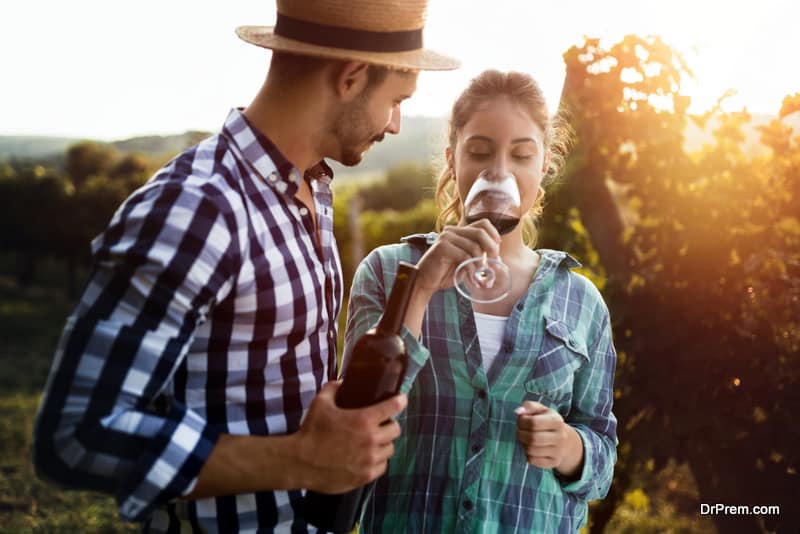 With your choicest wine bottles and with the flavor of the wine country still thick and overwhelming, you can spend an exciting and interactive evening socializing with your friends and true connoisseurs of wine. Let them have a chance to taste and appreciate what surprise you have in store for them. Pamper them with the premium products that you have bought from the wine country and feel like a king.
Remember you are playing the role of an admired host not only for the wonderful treat you offer them, but for the lively conversation that you have with them holding them spellbound by the rich experience and knowledge that you have acquired from wine tourism. You will be surprised that you have managed to conjure up an atmosphere exactly resembling the tasting room, which you have stepped into the shoes of your wine tour guide and your guests playing the role of the tourists.
A bit more life can be infused into the scene, if you can organize a video and audio run of your wine tour to keep your invitees focused with interest. The evening becomes yours leaving the guests fascinated!
The wonderful accommodation arrangements like vineyard villas, the cozy backdrop and the excellent hospitality strikes a chord deep inside the guest. The wonderful experience of yours spreads rapidly enhancing the prospect of wine tourism among the future customers. Therefore, lots of constructive activities are to be done post wine tourism to keep the very spirit of wine tourism active and ticking.
Countries promoting wine tourism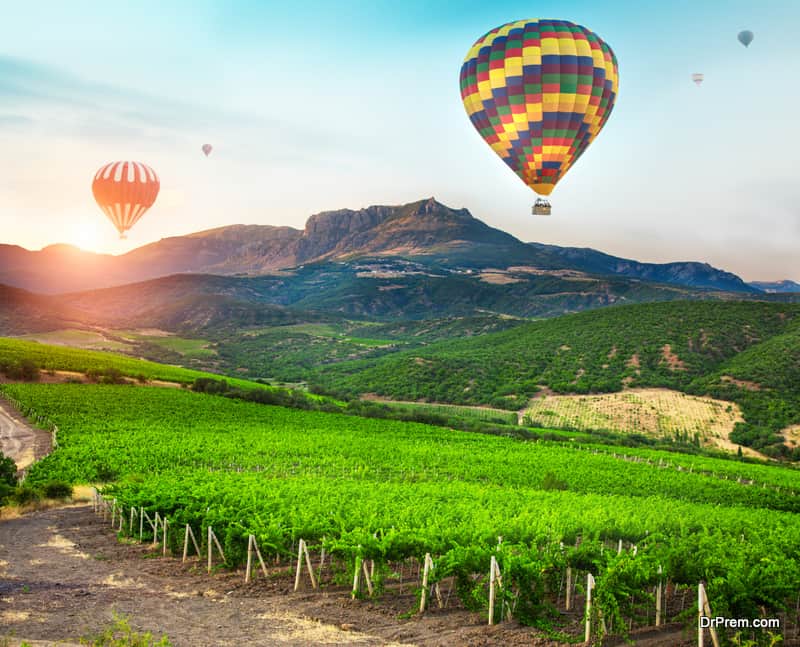 The popularity of wine tourism is catching on like a wild fire. A number of countries have taken a drive to make wine tourism gain popularity among the tourists across the globe. They have loaded it with wonderful activities to fire the exploring passion in tourist and instill a wine culture with all its finer details among them in generous measures. The tourist cultivates a genuine admiration of wine country tour and wishes to come back here again.
Wine tourism has been inspired by countries up and down the equatorial divide and has covered a sunny belt stretching from California in the US to as far down to Australia. The Napa Valley in California has been the tourists' paradise so far as wine tourism is concerned.
Napa Valley, California: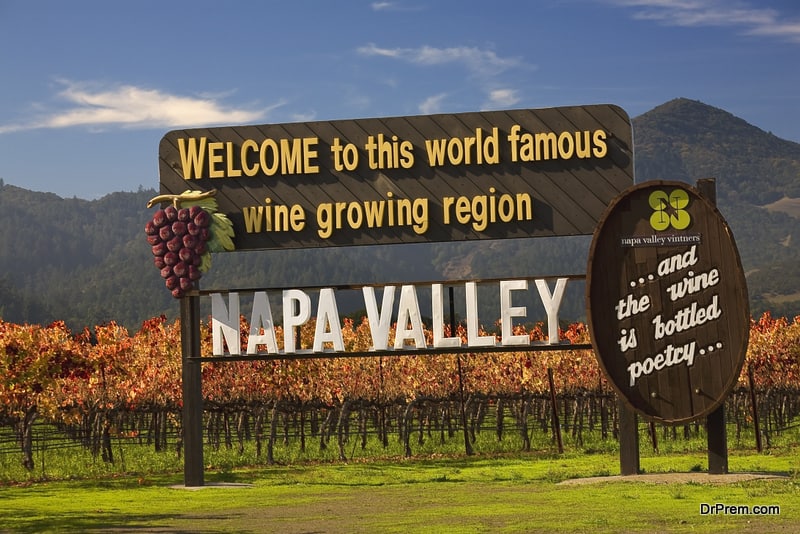 Exploring Napa Valley in the Californian wine country is like a dream destination for tourists. It can be toured in a number of exciting ways like being borne aloft and drifted on a hot air balloon, on a bike, on a train, on horseback or pampered in a luxury limousine. This makes your vacation charged with joy and makes it a memorable venture. In fact, Napa Valley has a number of tour operators bent on making wine tourism a favorite haunt for customers.
Wine tours of South Africa: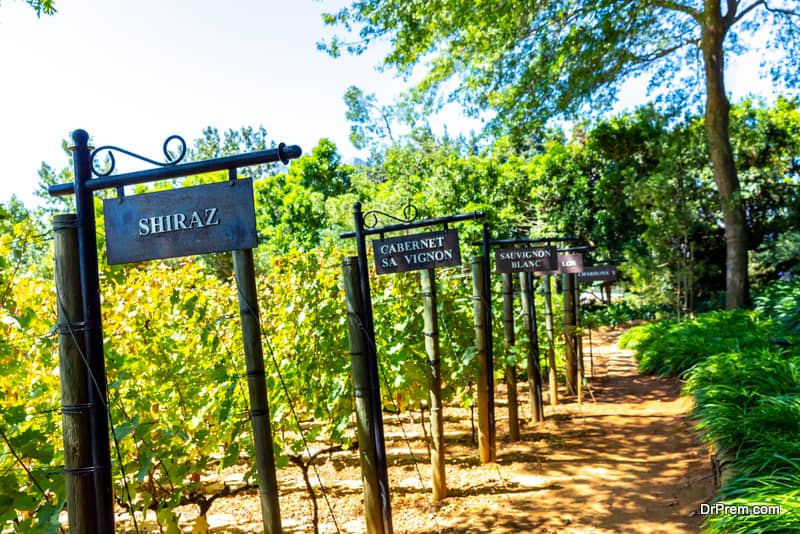 The chief South African wine touring paradises are located in Stellenbosch, Cape Town, Paarl and Franschhoek wine countries. These are the world class wine farms where you get a chance to taste award winning wine grades. The natural beauty of the wine country is a special treat to the eyes.
The terrain is lined with an array of trees and offers you an astonishing panoramic view. You have a feast as you ride on a wine tour bus trailing along the wine country. The combined taste of select brands of wine and cheese puts you across to a land of gastronomic pleasure. The accommodations offer a cozy stay and are reasonably priced.
Yarra Valley, Australia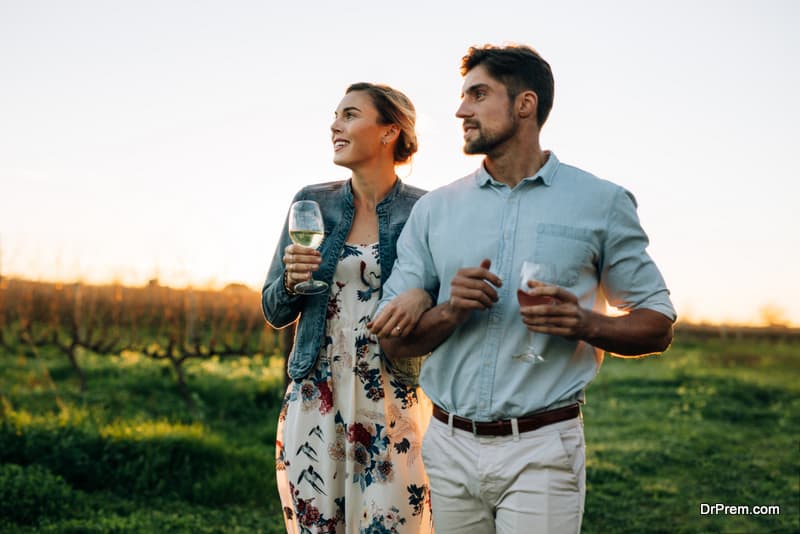 Yarra valley in Australia promises you the best combination of wine and food. It was set up way back in 1992 and features iconic or boutique wineries. It is just an hour drive east of Melbourne, and is identified for its outstanding cool climate wineries located in the base of the valley surrounded on all sides by the breathtaking beauty of the Great Dividing Range.
There is an eleven seated vehicle ride whose service is extended from pickups from Melbourne and back. The tour plan includes visits to five wineries set amid exquisite setting and the trip is rounded up by splendid mouthwatering lunch! Yarra valley is known for micro breweries designed for wine tasting and culinary surprises. There are farm gate tours specializing in fresh farm produce drawing the penchant of nature enthusiasts.
World's top ranking wine tourism in France: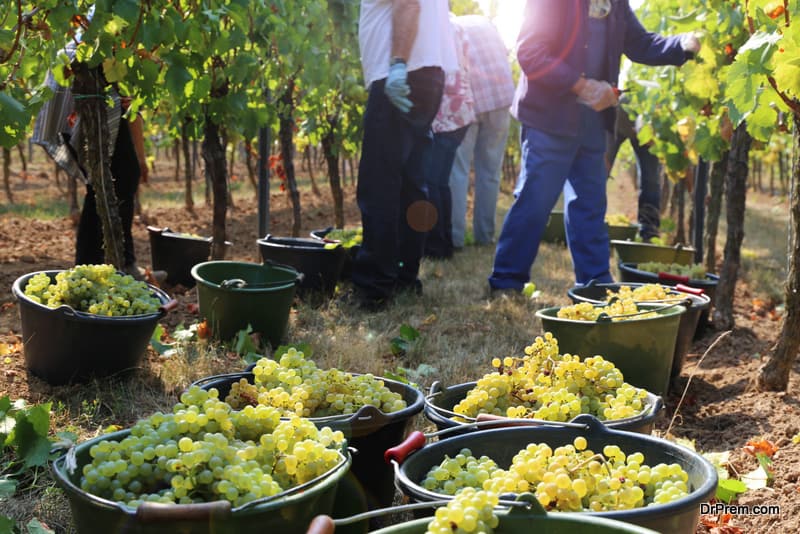 Among French wine tours, Bordeaux prestige tour is known as the world's top wine tour. Being boarded in the private abode of the world-famous Chateau Pichon Longueville Baron in Pauillac, you indulge in a sea of pleasure with VIP tastings at first growth of chateaux and chateau D'Yquem.
The entire trip features the region's best estates, excellent four-star hotels and deluxe restaurants. There are customized Bordeaux wine tours where the trip is devised in close alliance with guests who prefer their services on a highly personalized level. The tour includes VIP tastings at apex estates, captivating local sightseeing and a visit to premium hotels or chateaux and epicurean eateries.
You can taste the most recent vintage in barrels and sample older vintages under the guidance of ardent cellar masters. First class accommodation and extravagant meals cooked by the best chefs are added features.
Spain as a wine tourism destination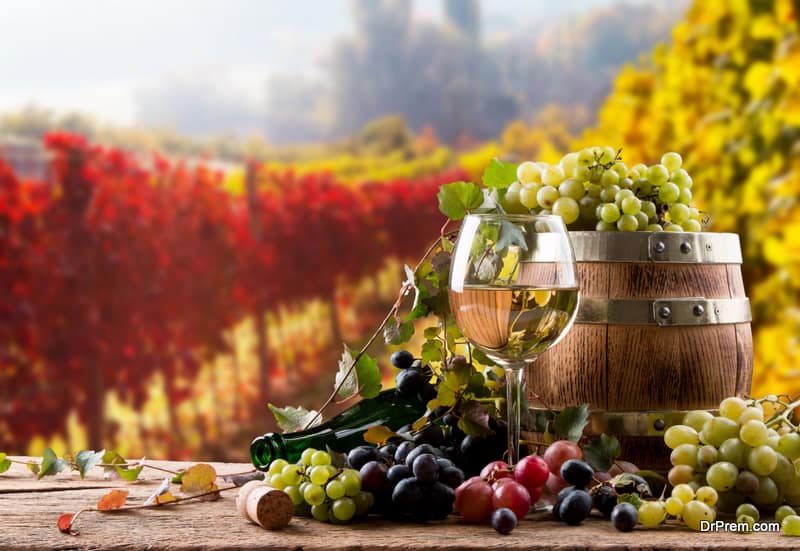 Spain is a great country having some the finest wine tourism on offer. It genuinely enthralls the tourists. The captivating Spanish wine country offers the customer a cherished experience.
The rolling landscapes of incomparable beauty, architectural diversity, wide range of appetizing cookery and the hospitable nature of the local folk give wine tour a touch of brilliance. It becomes a wonderful experience for the tourist to be preserved for the rest of his life.VIP luxury wine tours are organized by cellar tours driven by private chauffeurs.
The premium wine estates in Spain are concentrated in regions like Priorat Penedes, La Rioja, Ribera Del Duero and Sherry. There are good appealing wineries in Txakoli in Basque, Rias Baixas in Galicia and the verdant wine country of Mallorca. In the heart of business centers of Madrid and Barcelona, wine tasting arrangements are organized around a throng of enthusiastic connoisseurs.
Spanish wine tours can be custom designed ranging from seven to ten days of tour or just for a brief weekend getaway. Day outings are carried out as well as per the customer's choice. Spain is passing through a phase of architectural revival in the world of wine appreciation, and many eminent architects and designers have assembled to build custom designed wineries. This amazing mix of wine and art in Spain has been culminated brilliantly in a privately chauffeured drive to some of the best wine estates, wine museums and galleries of the country.
Few Best wine destinations in the world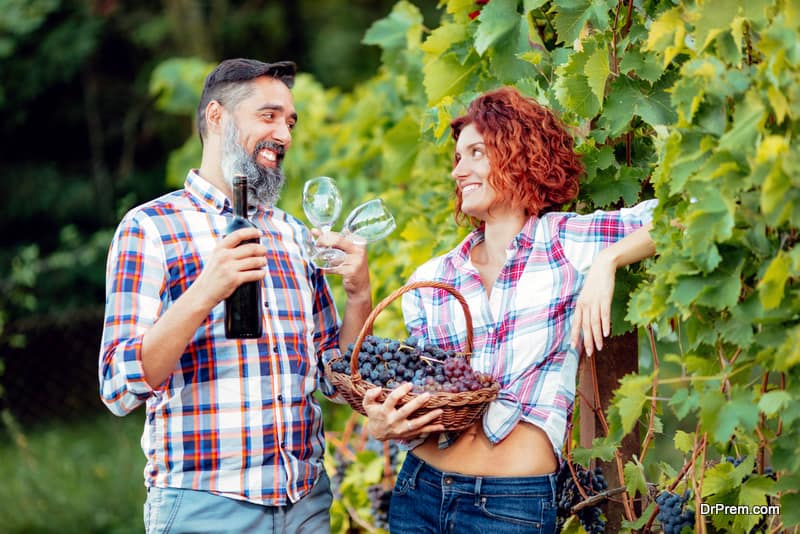 Talking about wine tourism, it is not easy to make a definite choice for the destination of your dream for 2019. There exist about 70 nations across the globe producing excellent wines, equally competitive among each other to win a tourist's interest. The best wine destinations in the world are thus a matter of deliberation as to when you are travelling. Wine regions are scattered across Europe, in the Americas, South Africa, and Australia and recently Asian countries have also joined the wine race.
These regions have diverse geographical features and present different charm for each season of the year. Apart from renowned wine locations, there do exist lesser known parts of the world that can surprise you with their latent potential. So pack your luggage and here we go making sure to bring back the bottles you like most:
Douro Valley, Portugal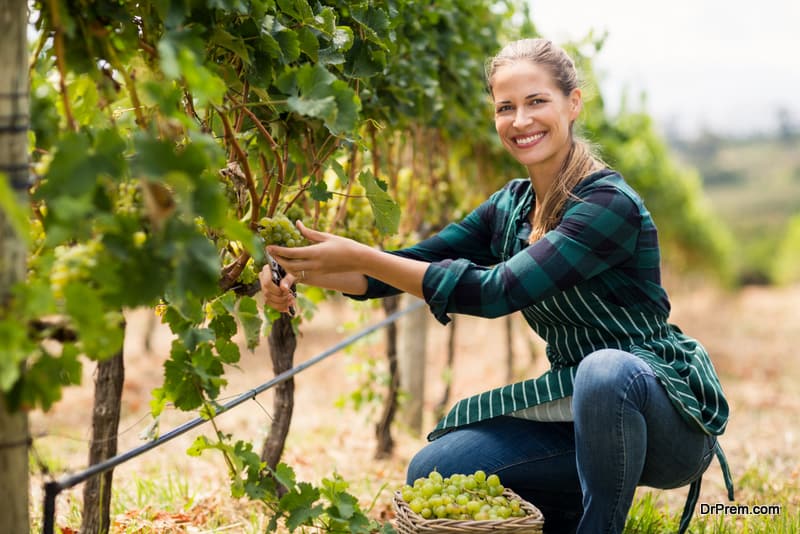 This picturesque region is only a few hundred miles from the city of Porto and offers sylvan wine estates called Quintas, frozen in time since the 18th and 19thcenturies.This UNESCO world heritage site features stone terraced vineyards lying at an elevation along the river Douro snaking along the spectacular terrain.
After occupying the Iberian Peninsula, the Romans have brought the cult of wine production over here that has now bloomed into a wine connoisseurs' paradise. The most popular producthere is Vinho Verde White wine.
Among other much sought – after varieties from smaller Quintas are terrific wines fermented from native grapes like AlfroCheiro. Guided tours are available, including wine tasting around celebrated wineries like Quinta da Pacheca, Quinta da la Rosa, and Quinta das Carvalhas.
There is a wonderful arrangement for the wine cruise as well. Your steamer cuts across crystal clear water through the beautiful vineyards. Best time to visit is from late September to the beginning of October.
Franschhoek, South Africa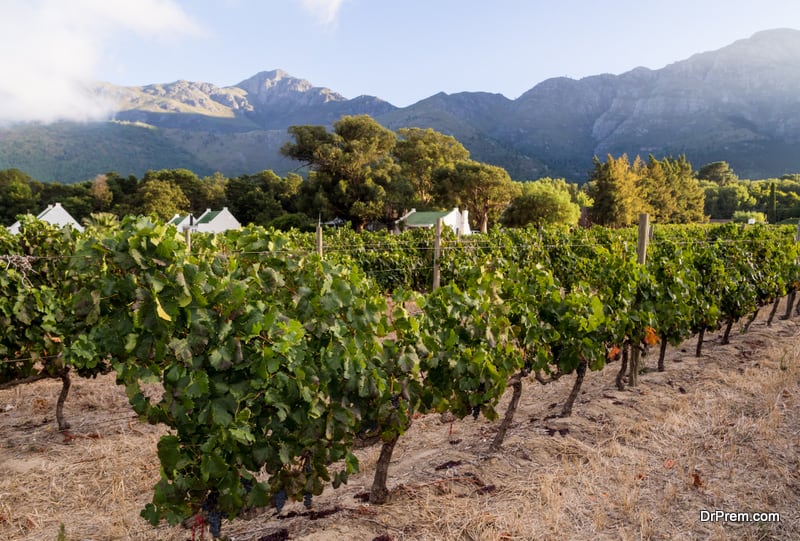 This mesmerizing wine destination is surrounded by highlands and mountains. Wine cultivation was introduced by French Huguenots back in 1688 and the vineyards are truly amazing. And for 2019, make sure it features in your bucket list.
You have offers for dainty red wines like Pinot Noir and Shiraz and whites like Chardonnay and Semillon, highly prized for their taste. Tours along popular vineyards like Chamonix,AlleeBleue, La Molte and Solms Delta deliver an awesome combination of wine tasting, good food, grapes picking, olive tasting and even extends into honing your culinary skills like chocolate making. Best time for a trip is from September to February.
St. Emillion, Bordeaux, France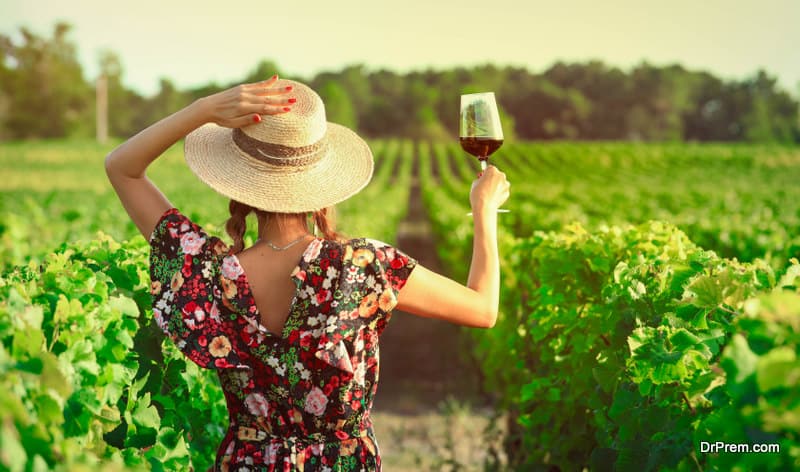 One of the most renowned wine regions in France, Bordeaux makes for one of the best wine destinations in the world. Red wine here is thick in hue with a rich flavor. Most of the tourists' focus is on Les Cordeliers', one of the most favored sitesin France's rustic wine regions.
The estate is located among the dilapidations of a 14thcentury Franciscan monastery. Cremant de Bordeaux wine comes shimmering matured in century-old cellars. Other wineries of tourist interest are Château Coutet and Chateau TroplongMondot.
At Maisan du vin of St Emillion wine school, you have an exposure to the fundamentals of wine tasting. Tasting tutorials run from mid-July to end August on regular basis. Best time to go there is in April and May.
Moldova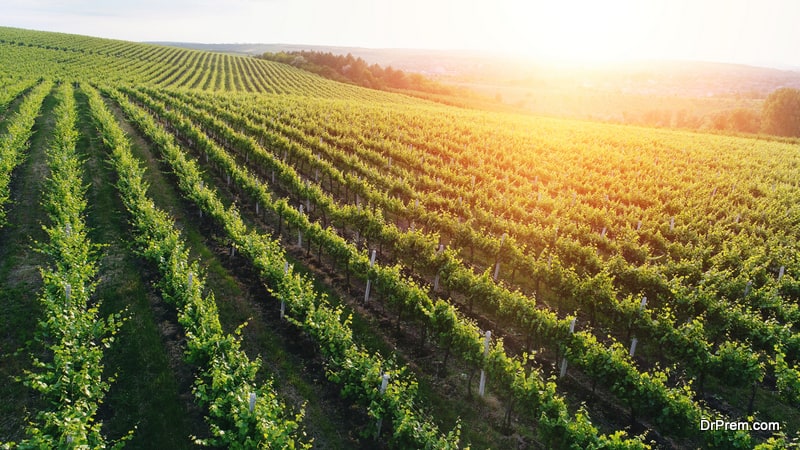 Greece comes among frontline nations, presenting itself as one of the best wine destinations in the world, thanks to it being blessed by a Mediterranean sun and shine. Capital Chisinau is just a matter of two hours flight from London, Vienna and Milan.
Primary wine growing regions are Condru, ValulLuiTraian, Stefan Voda and northern Baltil. These are within quick and easy access from the capital. A substantial section of the Moldovan population is engaged in wine industry to the tune of about 25%.
Even the country's airport is named after the brewed grape juice. It is not surprising that the world's largest wine cellar is located right here. Running to a length of 150 miles, it stores over 2 million bottles and has a dumbfounding capacity to stage a 10 km annual wine run!
Macedonia, Greece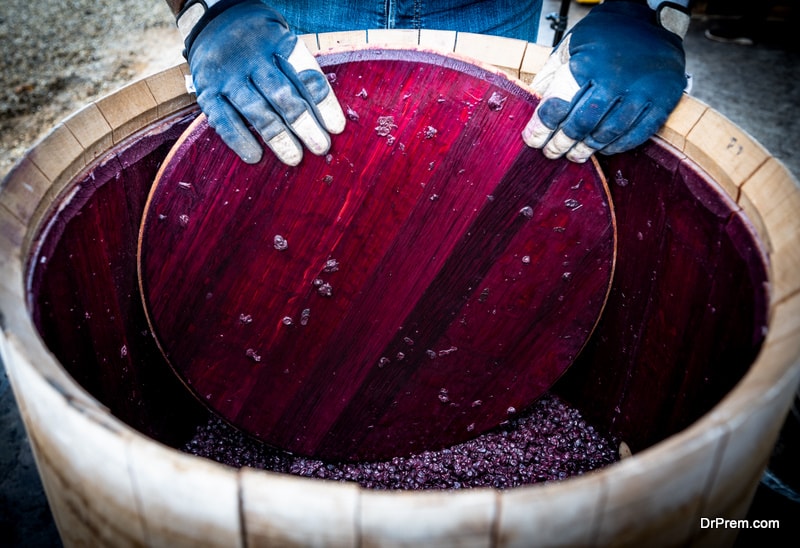 Macedonia, situated in the northern part of the nation, has every right and reason to become one of the best wine destinations in the world. Never miss a visit to the port city of Thessaloniki.
Here, the local variety of primary red wine grapes xinomavro is pressed into awesome head turners. It is being cultivated for past 1000 years. These wines are strongly tannic with a crispy acidic tinge.
Read more about My Trip to Stobi Wineries, Macedonia
Germany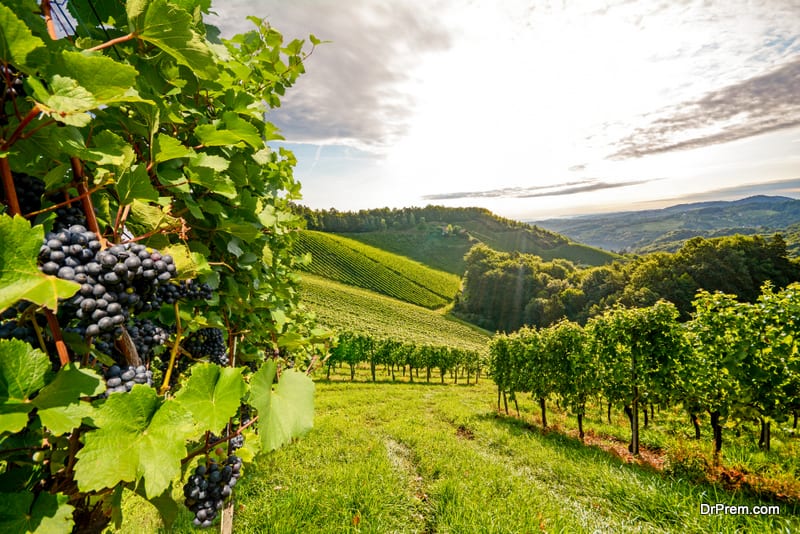 Though Germany is not traditionally known for winemaking, nevertheless along the banks of river Rhine stands long stretch of vineyards so far as vision can take you. Vineyards and wineries are set up in enchanting rural settings with ancient castles and pristine lakes in the backdrop.
Almost 60% of production is devoted to white wine. Pinot Grigao, Pinot Noir and Blanc, Riesling, Silvaner, Mueller Thurgau, Dornfelder and Portugieser are some of the remarkable brands highly recommended.
Italy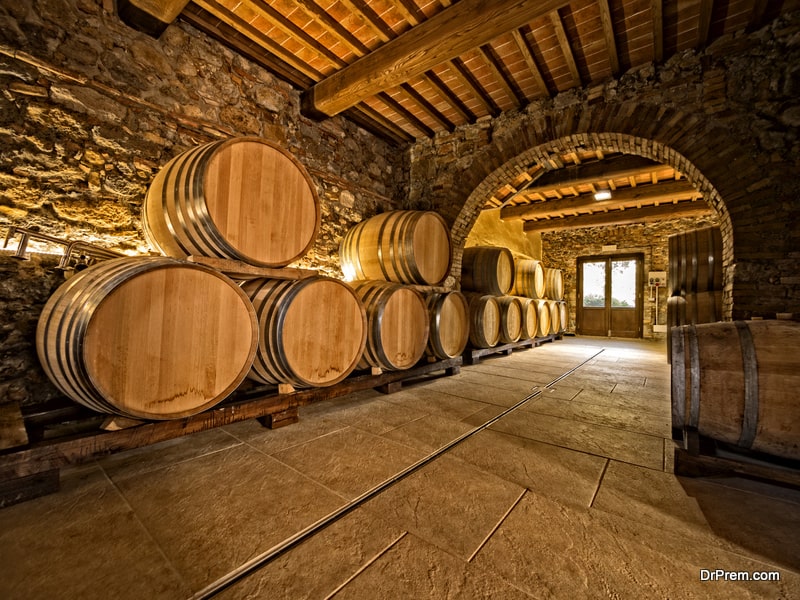 Arguably, Italy presents some of the best wine destinations in the world. The varieties of grapes are numerous, owing to diverse climates and landscapes from highlands to coastal plains. Consequently, wines differ in taste and flavor.
Most popular Italian wines are Barbera, Montepulciano, Barolos, Pinot Grigio and Prosecco. Italy had been a wine connoisseurs' dream destination – be it in Tuscany, Sardinia or along the Amalfi Sea coast.
Sonoma, US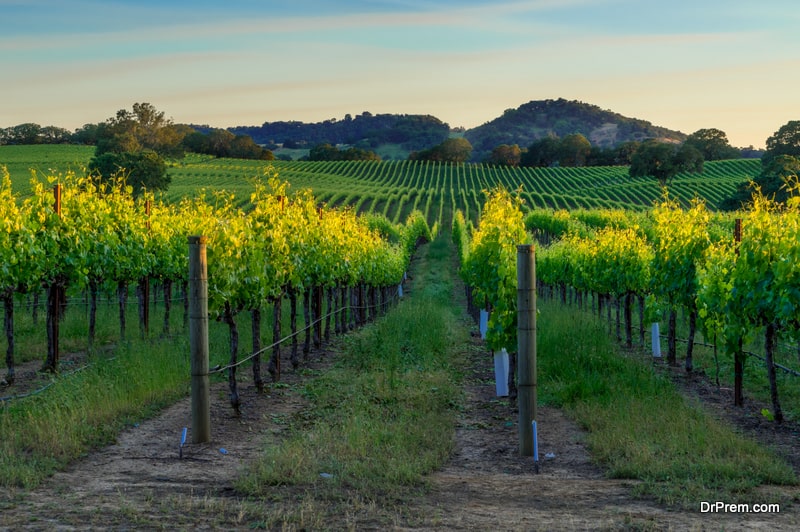 In US, California had been the prime hub of grape cultivation, and Sonoma is located right over here. It had been overshadowed by the famous Napa Valley, however, compared to the former, Sonoma is more quaint, charming and pastoral.
Sandwiched between the Pacific coast and Sonoma Mountains, the unspoiled splendor cast by vineyards can easily qualify for being one of the best wine destinations in the world. Stellar vintages in Sonoma are as heady as the gorgeous town of Santa Rosa, featuring amazing museums and great eateries. You will be savoring a great wine escapade in the states.
Tasmania, Australia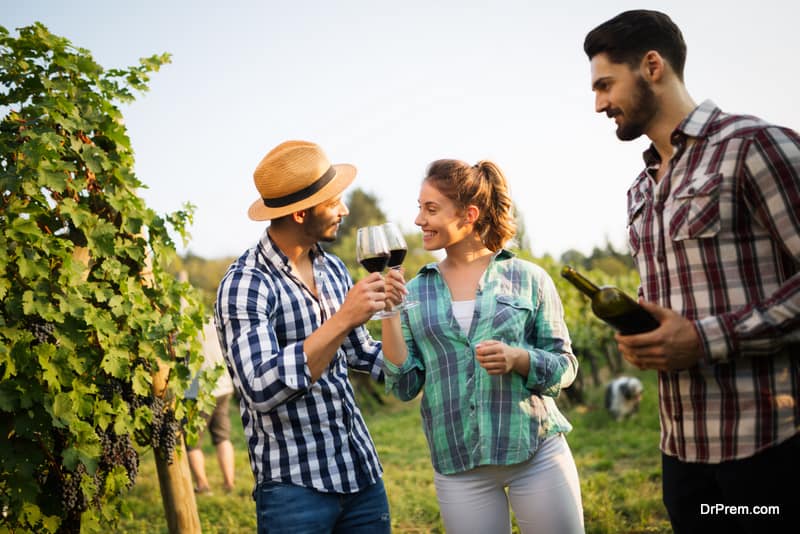 This wine-growing region in the southern coast of Australia is home to 25000 square miles of sprawling wine estate. Tasmanian wine country can be considered one of the best wine destinations in the world.
Tasmanian produces like Chardonnay and sparkling Pinot noir had brought the nation under global limelight. Wine tourism here is custom designed and offers wine tasting and guided tours around wineries. Tasmania has been producing terrific Riesling, Domaine A for Sauvignon Blanc, Pinot Gris and Pooley wines. Wine and seafood here make a deadly pairing.
Top destinations in Asia for wine lovers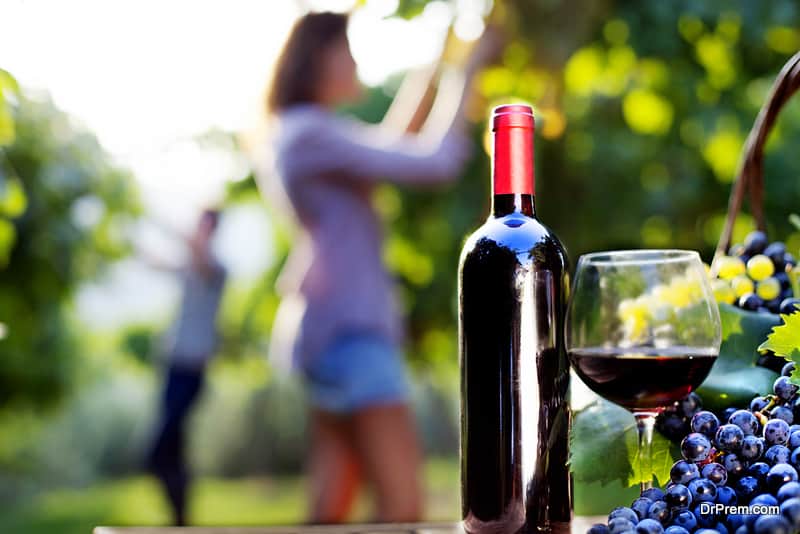 If you think tourist attractions of Asia is just limited to lofty Himalayas, tropical jungles and pristine sea beaches you are mistaken. Neither is its charms defined only by historical monuments and sacred sanctums nor by pilgrimages. There are some popular destinations for wine lovers too.
Well, it may not be fair to compare those with the European or South African wine producing countries, but Asian wine cult is turning into a fast expanding industry and that with an assured market. It is quite tough to pick top destinations in Asia for wine lovers for the wide range of products available each offering an amazing taste.
Among Asian wine producing giants, China leads the competition and is the eighth largest wine producer according to global ranking. It has more acreage than France to its credit devoted to vineyards. Japan is a close second making its presence felt in the international market. Its local 'Koshu' grapes brew an awesome crispy and aromatic wine.
Upcoming wine producers in South East Asia: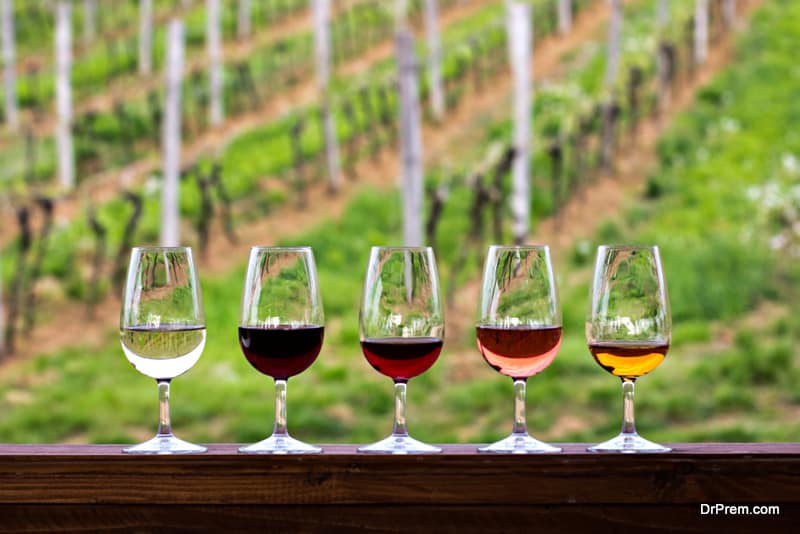 South East Asian countries are coming up fast in the global wine scenario. Wine rich zones like Khao Yai in Thailand, Dalat in Vietnam and Bali have a great combination of climate and fertile earth.
Top destinations in Asia for wine lovers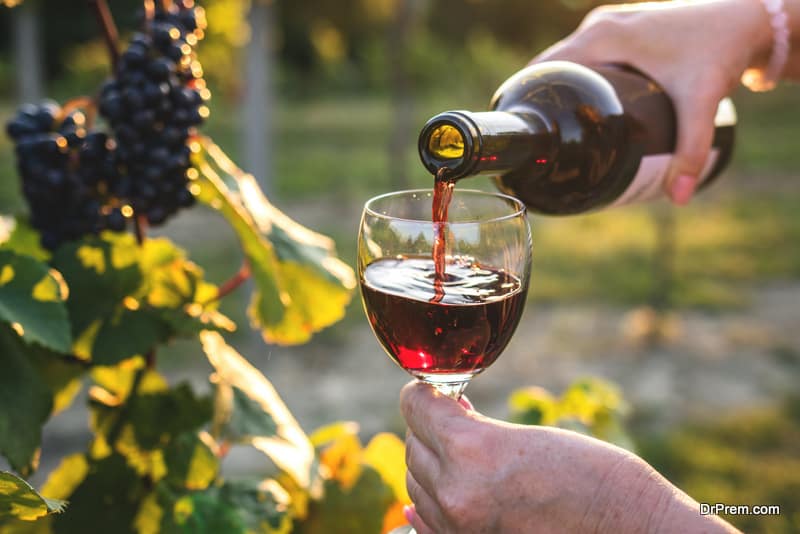 Here we go exploring some of the choicest of Asian wine destinations scattered over the east, south, south-east and far eastern Asian countries:
Changyu Pioneer Wine company, Yantai, Shandong Province, China: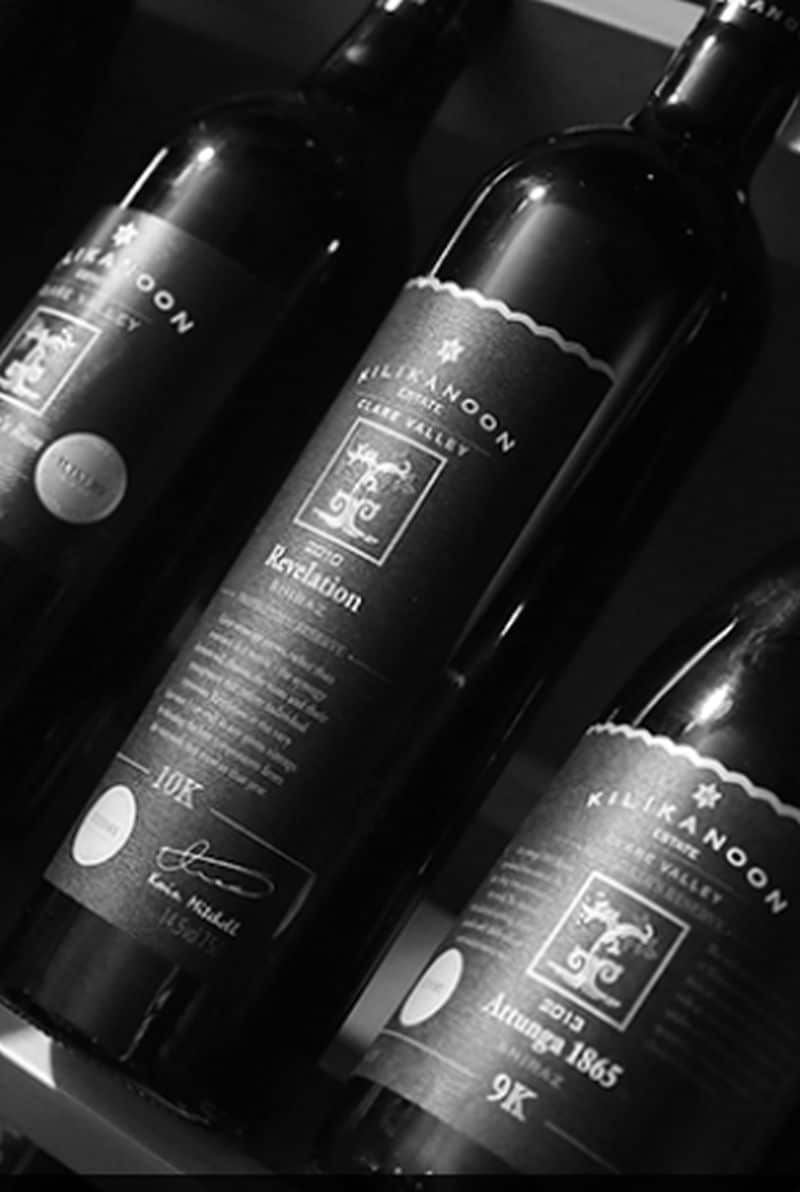 Image Source : changyu.com
It is not for no reason China has turned into a key player in the global wine market.  It ranks high among the top destinations in Asia for wine lovers. Changyu is the first winery in China set up in 1892 bringing 35000 hectares of land under viniculture. Prime wine producing regions under Changyu are Ningxia, Liaoning, Yinjing and Penglai peninsula. Featuring 8 different châteaux, Changyu offers a great opportunity to wine aficionados to take a gratifying trip to this winery.
Château Merican, Japan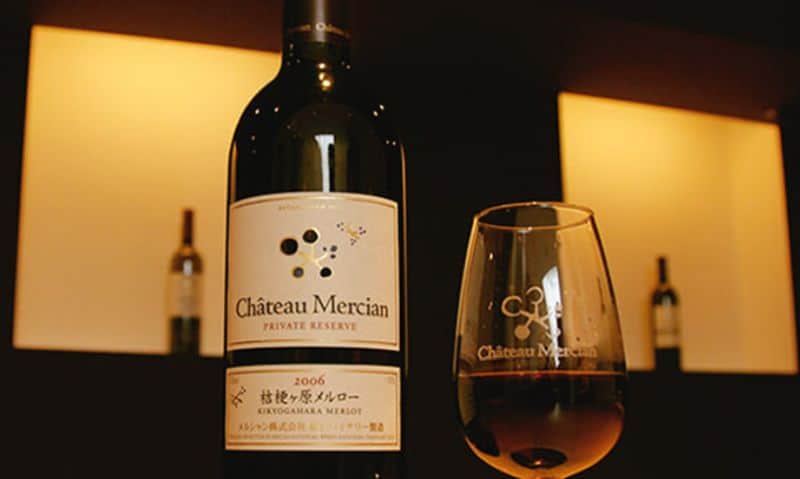 Image Source :  chateaumercian.com
Japan boasts of having top wineries in Asia. Set up in 1970, Château Merican was one of the first winemakers in the land of rising sun. In 2016, the winery earned the prestigious "winery of the year" award. It was the first ever Japanese winery to win a place in wine spectator, a lifestyle magazine on wine culture. Estates are neat and immaculate and wines taste marvelous.
Ayutthaya Vineyard in Inle Lake, Myanmar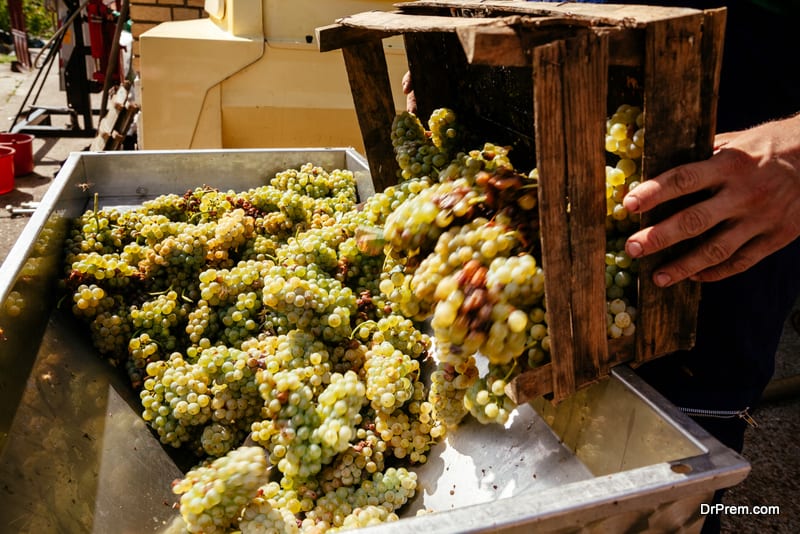 This premier vineyard perched on an elevated terrain of 1200 meters can be accessed by a half an hour drive from NyangShwe, the northern bank of the Inle Lake. Distinguished wines are Ayutthaya red, Shiraz, Dornfelder and Tempranillo blend.
A special treat is Ayutthaya white, a Sauvignon Blanc dominant white blend from Bordeaux and Loire valley. Another one is Ayutthaya rose brewed from fruity red Moscato grapes originated in Italy.
Staying at the vineyard could be done at Monte de Vino lodge having large bungalows with terraces. Breakfast is complimentary and you have it in Sunset wine garden kitchen.  The mountains of Shan state offer a splendid vista in the background.
Hatten Wines, Bali, Indonesia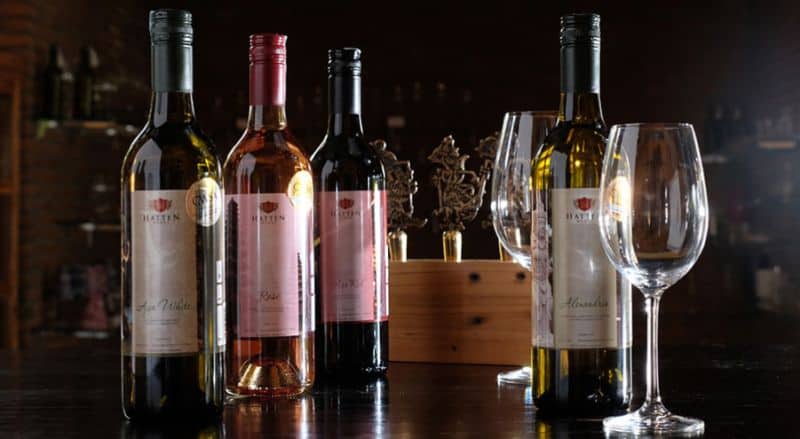 Image Source : hattenwines.com
Famous pick from this winery started by a local family back in 1994 is the signature rose that sits well with spicy food and local tropical climate. Capable of growing grapes and producing wine throughout the year, the yield is over 34 hectares of grapes annually.
The outstanding varieties are the indigenous ProbolinggoBiru, the Belgia and the French table grape Alphonse Lavallee. Winemaking tutorials, complimentary wine tasting tours and calling on wine lifestyle boutiques offer an amazing experience for tourists.
Sula Vineyard, Nasik, India
Image Source : sulawines.com
India does carry the honor of being one of the top destinations in Asia for wine lovers.
Labeled as the Napa Valley of India, some of the best grape producing land is located in Nasik. Just 4 hours drive north-east from Mumbai, Sula is a wine lovers' paradise offering a range of typical wine estate attractions like wine tasting, wine stomping during harvest months and an interactive trip through the wine country.
During the Sula music fiesta in February, you can camp right in the vineyard. Sula's Dindoori Reserve Shiraz is a prized wine strongly recommended.
Gran Monte, Thailand

Image Source : granmonte.com
Many of the must see Asian vineyards are located in Thailand, which easily falls in the list of top 10 destinations in Asia for wine lovers. Situated close to Kao Yai national park, this is a well-known family-run winery producing awesome wines like Cabernet Sauvignon, Durif, Chenin Blanc-Viognier, Syrah and Grenache. A weekend complimentary tour around the estate would be a lifetime experience. The estate features a guesthouse and a good restaurant serving authentic Thai food.
Vang Dalat Winery, Dalat, Vietnam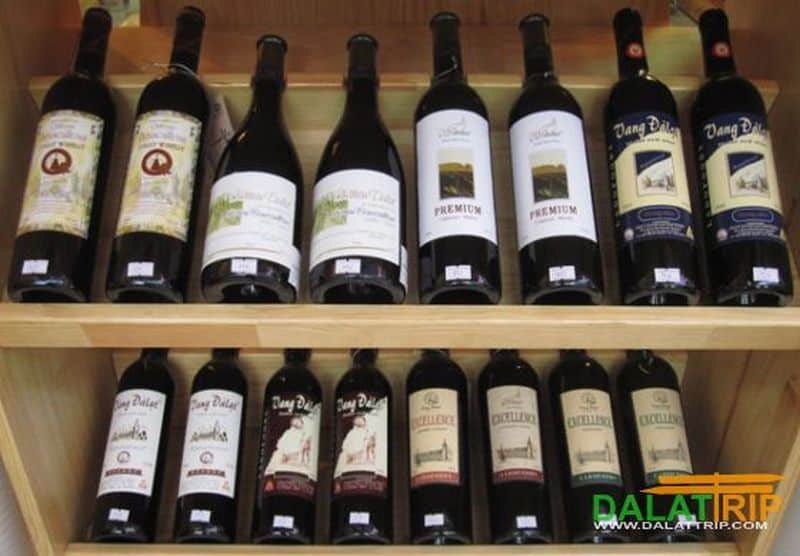 Image Source : dalattrip.com
Top wineries in Asia also have Vietnam as one of its members. The largest winery in the country is known for châteaux Dalat Merlot selling around USD 9. Light and having copious measures of French oak, this is a very tasty pick.
A medium-priced wine called Excellence comes in Chardonnay or Cabernet Sauvignon / Merlot blend selling at USD 7. In Vietnam, Vang Dalat wine is quite famous and sold in every restaurant and other selling outlets. If you are in Ho Chi Minh City, tasting high-priced wines is a must. They are entirely brewed from Vitis vinifera grapes.
Monsoon Valley, Hua Hin, Thailand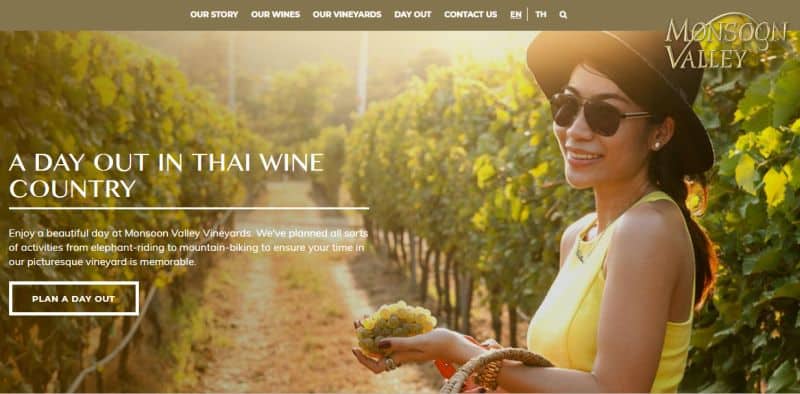 Image Source : monsoonvalley.com
Thailand is not just sea beaches and massage parlors, some of the must see Asian vineyards are also located here. Only a short while from Bangkok, Monsoon Valley vineyard uses elephants for the cultivation of grapes. Tourists also get opportunities for joyous elephant rides!
It can be definitely counted as one of the top destinations in Asia for wine lovers for it's off the beat farming procedure. It has other funs like mountain biking, safaris and during the harvest season, they hold a party. Wine tours and wine tasting is on offer coupled with sumptuous Thai and European cuisines.
Yamanashi Prefecture, Japan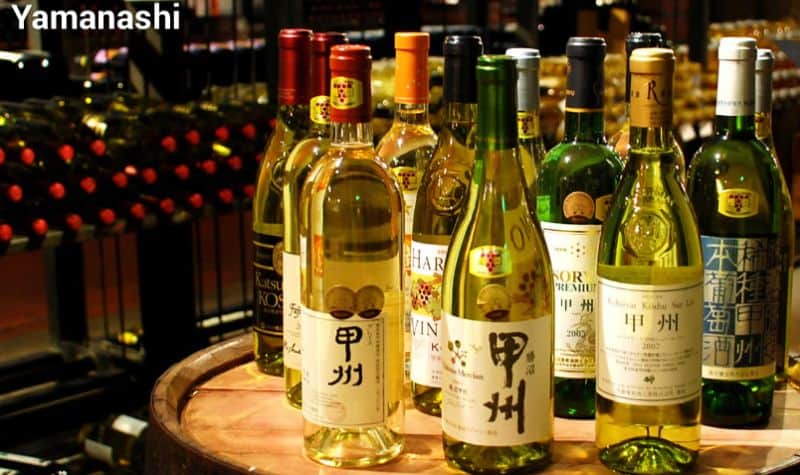 Image Source : yamanashi-kankou
It is situated in the south-west of Tokyo at the base of Mt Fujiyama. Its positional advantage has been a reason for a huge tourist draw, apart from being a big-time wine destination.  Traditionally, this prefecture had earned a name for being a prolific fruit orchard.
Currently, its diversification into wine cultivation is met with huge success. It is a region where around 80 selective winemakers have been in operation investing innovation, effort, time and money. Eminent wines over here are Koshu(white) and Muscat Bailey A (red).
Shangri-La country, Yunnan, Mainland China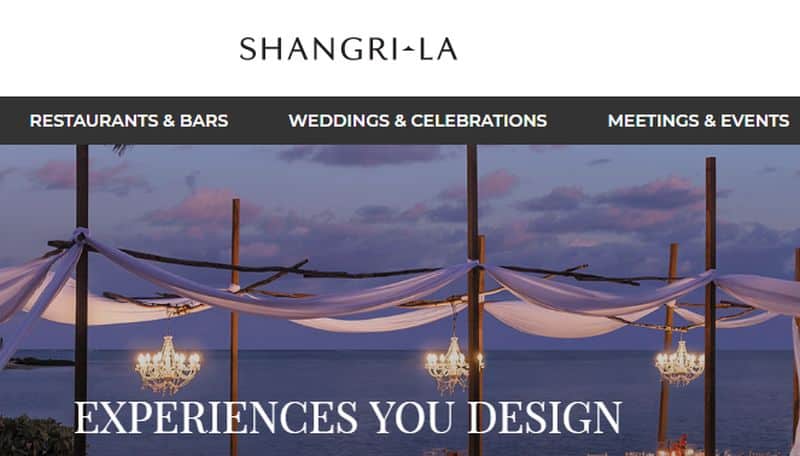 Image Source : shangri-la.com
This is one of the top destinations in Asia for wine lovers not only for its quality wines but also for its vineyards being set amid pleasing scenic beauty. Perched on a mountainous terrain of 2600 meters, it gets ample sunshine and blessed with a cool temperature that helps farming of cabernet sauvignon requiring an extended ripening time.
The Moet Hennessy brand yielding 24000 bottles of a Cuvee brewed from cabernet sauvignon and cabernet franc is cultivated in a 30-hectare vineyard. It is one the most high-end Chinese wines fetching 2000 Hong Kong dollars a bottle. Staying at Banyan Tree Ringha would be a great experience to add.