Holiday tourism promotes intercultural swaps, and you get to know how it feels like spending days amid a new set of people, a new place to stay in tasting alien culinary delicacies and exploring heritage monuments and ruins in far off lands which finally culminates into taking trips to breath-taking scenic spots landscaped sometimes with lofty snow-capped mountain ranges, exotic sea beaches washed by foaming blue waves and thrilling jungle safaris.
The guide details you about the following:
Complete Guide to Holiday Tourism by Dr Prem – Importance, Planning, Budgeting, Popular Destinations and Other Tips
Why holiday tourism matters?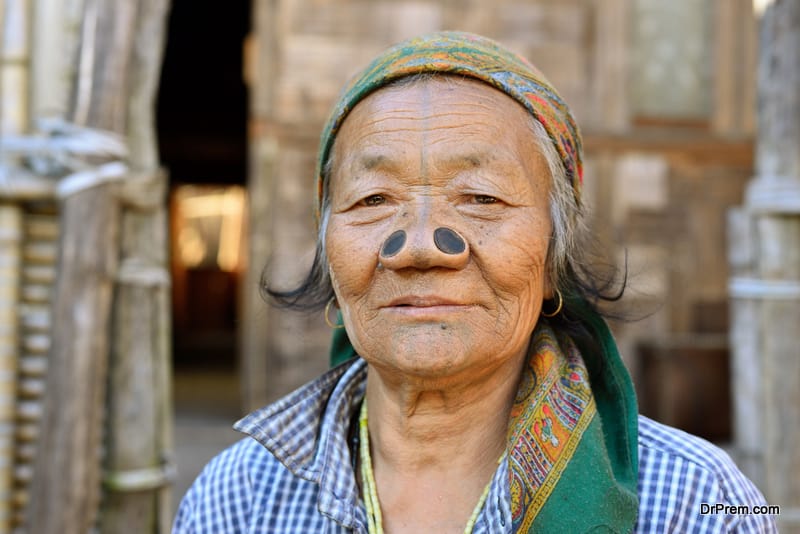 It is simply amazing to learn there are people scattered across the globe whose ways of living are so different from ours and yet they go well striking perfect chords of harmony within their geographical and cultural boundaries. One can achieve a similar wonderful experience rummaging through the pages of a book, but that is only a static enterprise while holiday tourism is a much more live experience ensuring a dynamic activity where multiple interactions flow in and out from all corners.
The tattoo cult among the tribes of North East India and inhabitants residing in the depths of Malayan rainforests is something to watch with wonder. The bits of art work hold the tourist spell bound. It is a treat to the eyes watching for long hours, the painstaking efforts with a touch of artistic finesse how tattoo needles run along bare skin bringing up beautiful patterns. A lot of thoughts and philosophies go into all this, and the entire affair becomes a cultural icon.
It is a fact vendor marketing local artifacts could be seen displaying their merchandise along the sea beaches of Goa namely or on the sailing boats across river Jhelum in Kashmir, and the level of education among these people are far below the average but when it comes to speaking English they do with surprising fluency and they have acquired the accent as well. This is something fascinating and has become possible owing to regular interaction with the English-speaking tourists while struggling day and night in pursuit of their daily bread and butter.
Wanchos of the Eastern most fringes of Arunachal Pradesh in India were a warrior like tribe in the past decade and headhunting had been a traditional practice in the distant past. Currently, on ceremonial occasions they mimic their practice of their long dead bizarre custom perfecting their prowess on wooden mannequins instead.
Their tradition of headhunting lives on a symbolic plain if not in reality. However, a tourist can watch this colorful sport and participate in the passionate explosion of glee. The long dead bizarre custom was terrible indeed, but now the mimicking sport is none the less powerful and arresting.
To sum up, the above citations provide enough impetus for a tourist to seek for a global venture, and it is the intercultural exchanges, the entertainment and the escapades are all that really matters making tourism an inseparable component of our lives.
Is holiday tourism suitable for you?
The idea of holiday tourism is need based. There must be a solid ground why should I spend my hard-earned money on venturing far off places. Is the pleasure and educative value arising out of a travel justifies the effort and money spent on the tour?
Holiday tourism is an eye opener and makes one aware of transcontinental art and architecture, culinary delicacies, world heritage sites, the beauty of local flora and fauna, the local sporting facilities and the health care spas all contribute significantly in making holiday tourism a wonderful experience which money cannot always buy.
The historical ruins and temples of India and South East Asia are relics of the past civilization once boomed with the richness of cultural wealth. These structures exquisitely crafted in the wall-to-wall carvings inspired from themes founded on the legends of the historical epics are all immortalized in stone. This offers an appeal full of charm and beauty and the temptation of visiting these mythical sites is hard to resist.
Special mention needs to be made of herbal treatments offered to tourists for which India, Malaysia and other coast bound countries have acquired international fame drawing tourists in droves every year. Kerala, a small state located in the southernmost tip of India has been fondly named "God's own country" not only due to its picturesque backwaters and amazing beaches but also due to the widely practiced herbal and other natural treatments with proven efficacies. The cumulative effect of natural beauty and natural wellness treatments leave the tourists recharged and rejuvenated showering down a host of feel-good health benefits.
On a different perspective, holiday tourism is often linked to medical trips, which serve the visiting tourists a multitude of benefits within reasonable expenses. This type of cost effective tourism has seen a considerable growth in India past few years.
Certain medical treatments like bypass surgery, hip replacement surgery and other alternative treatments are very expensive in the US, UK and other developed nations. You pay a much low structured medical fee and get well in Indian super specialty health clinics and hospitals, equipped with all the latest medical facilities attended by a bunch of talented medical specialists. Particularly, Chennai in India has turned out to be the health capital of the nation offering advanced medical treatment at a comparatively lower price.
Low priced quality healthcare facilities have made India a very popular destination, and more westerners feel the need for international travel to pursue medical treatment in India a very appealing venture. The government has done away with visa formalities that require a two-month gap between consecutive visits for tourists from gulf countries as they are more likely to boost holiday tourism in India serving their medical purpose as well.
Tour budgets are tailor-made that range from luxury class to low budget economy class. The power of internet brings you all the relevant details in the instant of a mouse click! The cost of transport, accommodation, food and entertainment can be varied giving you enough options to choose from.
Don't you think now you have reasons enough to book your trip, pack your luggage and set on a tour?
How to get information about holiday tourism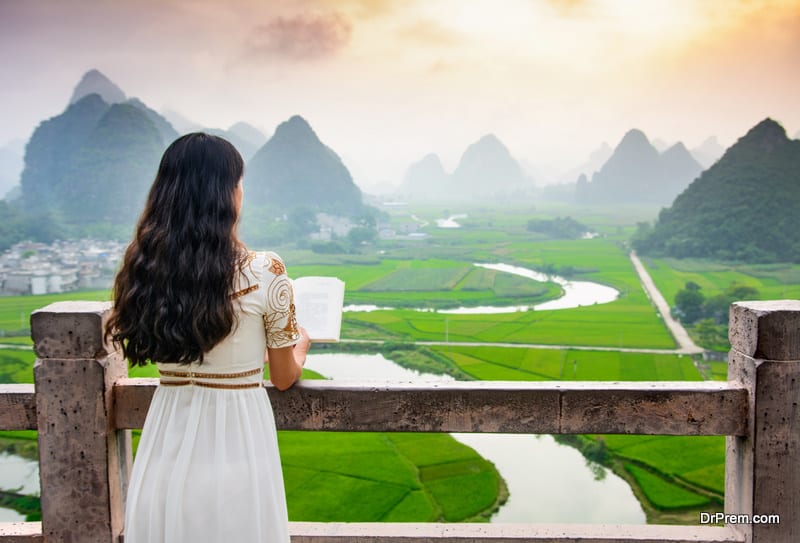 An access to a wide, reliable, accurate and relevant information base is all that is required to make your holiday tourism a meaningful, memorable and wonderful adventure. Wrong and irrelevant information are highly misleading which can put you in deep water. Especially, when on holiday tourism in a distant land thousands of kilometers away from home, a piece of misinformation can turn you panicky.
You fumble for accurate details as regards accommodation, transport and tourist sites but you get none. The language barrier may make matters worse for you. You feel extremely helpless and die for information that is all important in guiding you through your trip. A reliable piece of information backed by relevant and useful data is an essential resource on a trip which money cannot always buy!
The best sources of information are usually the nonprofit organizations. They provide information to the tourist from a neutral and matter of fact angle. Here the gambit, which is a product of marketing exercise usually designed to make a tourist destination more attractive than in reality is absent. Nonprofit organizations supply information without any dollar earning motive operating behind. Their information is founded on ground reality which is immensely useful to the tourist. They neither confuse nor mislead.
International Social Tourism Organization (ISTO), an international nonprofit organization, is a very resourceful and a trusted body. It has a huge database backed with information serving as a precious guideline for holiday tourism.
The principal target of this organization is to encourage active tourism and adventure based expeditions for all interested. Their information is so reliable and spot descriptions are so vibrant, the spirit of adventure is ingrained deep inside the tourist. Specifically, this organization has come a long way promoting holiday tourism among population falling within the lower economic bracket.
ISTO has a global network of members and is believed to be a world organization of social tourism. Members who find place under ISTO umbrella include associations, trade unions, cooperatives, private organizations and private authorities actively functioning for providing necessary information required in holiday tourism.ISTO has been operating in concert with a consortium of six organizations authorized by the European commission.
You can have access to valuable information as regards holiday tourism from the government run tourist information centers. Foreign embassies sometimes provide a major chunk of information with a view to promote tourism in their respective countries, which is a major driver for inflow of foreign exchange.  Information is often supported by photos of cultural activities and festivals, local guide apps, maps, display of local craftsmanship if it is predominantly a tribal belt. Besides, information relating to flora and fauna, accommodation, transportation, heritage sites and local delicacies including the tariffs all come up in glossy booklets.
Budgeting Holiday Tourism
Enough time must be devoted in drawing up the tour budget before venturing out for holiday tourism. It is unwise spending money on a sketchy and wasteful itinerary. Plan your tour budget intelligently with the support of accurate information and a little numerical exercise. Your holiday becomes a satisfyingly complete exploration instead of a blind and disappointing venture. A little careful planning can help you make multiple tours within the same amount instead of a single thoughtless trip done on haste.
Carrying loads of luggage just adds up to your air freight bill and is an irrational drainage of your resources. You would get tired soon hauling all that cargo and you will seek help of a porter which will mount your expenses.
You should preferably buy travelers checks of large denominations instead of operating your ATM cards while on tour. Foreign ATM withdrawals involve high local bank charges. Banks charge a flat rate per number of travelers checks issued which is more economic than the ATM withdrawals on a foreign land.
Hence the need for going in for checks of high denominations. If you carry hard currency, a lot of savings is on the cards. No bank charges are involved, but the danger is that you may lose all the hard earned dough or a share of bad luck may land you in deep trouble. That is the hell of a bad experience and will be very costly. Secure your trip under an insurance coverage.
Be aware of the visa charges while planning for a foreign trip. Visa charges for some popular tourist destinations are reasonably cheap that help you a lot in your savings, but you enjoy touring that particular country as well.
You must avail local bus transport instead of hiring expensive cabs. This way your savings will rise. While in a bus you are in the company of a crowd and you will find helping hands around in case of any trouble on the way. If you are in a cab, you are left all alone to figure out ways of solving your problem. However, accurate information should be at hand regarding the bus services you intend to travel.
When in India on a tour it is prudent to follow the local crowd who knows the best eateries that will supply meals at a reasonable price. They are piping hot, good to eat and flavored with local spices. Going for American breakfast would be an expensive affair. This is neither American nor built up on touches of local aroma. These are greasy stuff cooked with low priced ingredients and oil that will make you feel cheated instead of satiated.
Buying a reasonably priced digi-cam will save you a lot of money sparing the expenditure of processing photographs of breath taking sceneries and sweet memories of your trip.
It will not be a good idea going for airconditioned rooms in a sea side resort. Look for rooms with sea facing windows to let in the cool and soothing breeze. Check your accommodation thoroughly before shelling out the money. It is not desirable to put your money on hotel room rentals for a room you wished you had not taken.
It is always advisable to hire a tour guide. They not only make your trip meaningful and help you see the beauty of things you would have missed venturing alone, but also help you avoid trouble which may be bloody well costly.
Arrangements for holiday tourism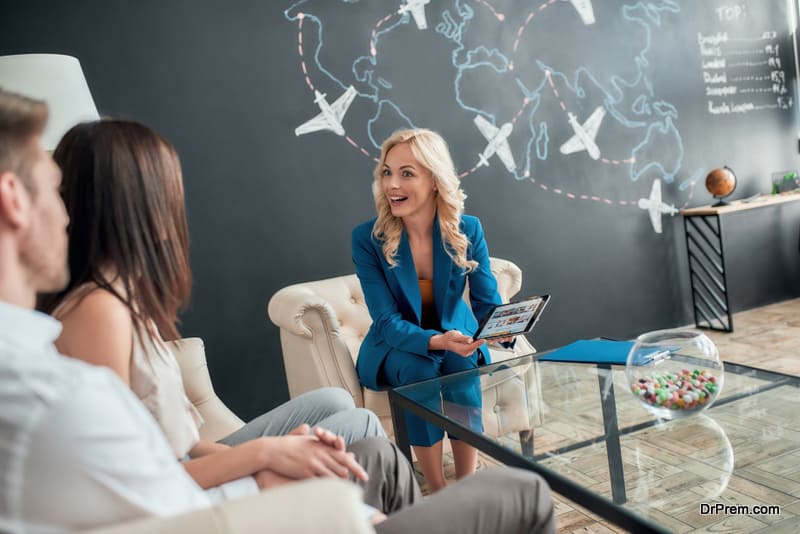 Adventure and setting out for a long voyage to a distant land has always fascinated man. It is his instinct and a fiery quest of the unknown that has driven man towards discovering new lands and taste the alien cultures. With a view to design a viable set of programs helping a tourist realize his dream, many organizations have come up with resources, infrastructural set ups, information and accessibility to give practical and much needed guidance to a tourist who would be in deep trouble on all fronts had he tried to organize a trip on his own.
Travel and tourism arrangements started initially in the past by small groups have bloomed into a mammoth network across the globe. It has become a roaring and busy industry worldwide with state-of-the-art office set ups.
They employ millions of enthusiastic workers across the world forming inevitable nuts and bolts in the complicated machinery that organizes and operates millions of holiday tours over the years to the satisfaction of customers. The customer feels secured with a vision focused on the direction in the company of a resourceful travel agency. He finds his investment and time well managed and well spent. His entire itinerary comes alive with unforgettable happy moments.
Travel and tourism agencies operate on a multilevel scale. Their incumbents fit into specific positions like holiday representatives, tour managers, tourism officers, tourist information centre managers and travel agency managers.
These agency operators have hands on experience in live interaction with tourists. They operate as direct tour guides often showing a proficiency in verbal communication skills. Besides English, a mastery over four to five international languages is required apart from the local language.
This becomes obvious due to the international character of the tourists. Majority of work involves on the following areas like organizing, computing and team working, providing information to the tourist about local attractions, optimizing accommodation choice, arranging logistics, marketing holidays, processing necessary paperwork regarding passport and visa formalities, meeting people on their arrivals, organizing excursions, handling crises like lost possessions and dealing with tourist illness and hospitalization. Liaison with hotel managers, technical sorting of travel arrangements and helping in working out an optimal tour budget for the valued customer are among other important services rendered.
The tour agencies of global fame offer competitive services on the international tour packages. These leading travel agencies with their travel linked financial services offer a wide range of services including foreign exchange processing, corporate and leisure travel and insurance coverage. In course of time, they have become the most trusted tour operators creating a brand of themselves.
Many tour agencies target mainly on natural expeditions, adventure tourism or nature tourism to virgin and unexplored locales giving a new dimension to holiday tourism much to the liking of present generation tourists. These agencies of international repute organize adventure trips to remote and challenging destinations.
They have a reliable and comprehensive website with a list of adventure travel trips, supporting facilities and relative prices. They focus on personal services and integrate passion and expertise in all trips. They constantly improve upon their performance and have become absolute benchmarks in the ever-expanding industry of holiday tourism be it a biking trip in Morocco, hiking in the Andes or Nepal or rafting through the Grand Canyon.
A travel freak can thrust all his or her responsibilities regarding arrangement of holiday tourism to their selected destination on these travel operators, and enjoy a hassle free and memorable trip.
Best practices to be implemented in holiday tourism
The world has come to your doorstep, shrunk by the internet. Gone are the days when the tourists lined up in the tourism departments offices or in front of the embassies to seek information prior to planning a trip to a holiday getaway. The advent of fast paced electronic wonder has made the job easier for a tourist. Access to information on a holiday destination is just a mouse click away in today's internet dependent world.
This development aided by technology is moving forward and spreading across the globe at a considerable speed and comprehensiveness. Still a lot of tourists need to be bound by the rapidly propagating electronic media. Lots of amazing tourist destinations still remains unexplored virgins.
Either the websites promoting their beauty are not been set up at all or the sites are under construction. They may be in a rudimentary stage of development. However, it is a unanimously accepted fact that the internet has done its bit. It is powerful enough to trigger inspiration and interest in the mind of a commoner. He or she is turned into a globe trotter from a mere soul who never dared to venture out. He or she takes ardent initiative to explore the amazing world awaiting the mark of his or her footprints!
This internet savvy habit developed in tourist is no doubt a sound practice aiding holiday tourism. The sheer scale of precious time saved is something wonderful and amazing. No wonder time is money, and it is that priceless factor that matters. Its efficient management or wastage will make your trip a ground breaking success story. It may spoil matters for you if your itinerary is designed on a badly handled time frame.
Just imagine the range of precious services that you can avail by just hitting at your key board. No sweating, no queuing and no annoyance sucks you. Nothing drains you of your patience and vigor. All you do is sit relaxed in the comfort of your sofa.
A little bit of net browsing and a bit of clicking the mouse will bring you the transport ticket, the accommodation booking and the information and access you need to make your holiday tourism come alive and wonderful. You have just had an entry to the portal welcoming you to your dream tourist destination. The online exercise prior to your trip is indeed a good practice. It is as gripping and interesting as the tour itself.
Best practice implemented in holiday tourism is targeting those destinations as ideal yardsticks with respect to execution of knowhow and their relevance with respect to aiding holiday tourism.
There must be an in-depth appraisal of destination websites as regards their content, data, visuals and quality of presentation as regards reliability, accuracy and tourist worthiness. The website encouraging frank opinion polls by visiting tourist would be a constructive step in the right direction.
Precautions/preventions during holiday tourism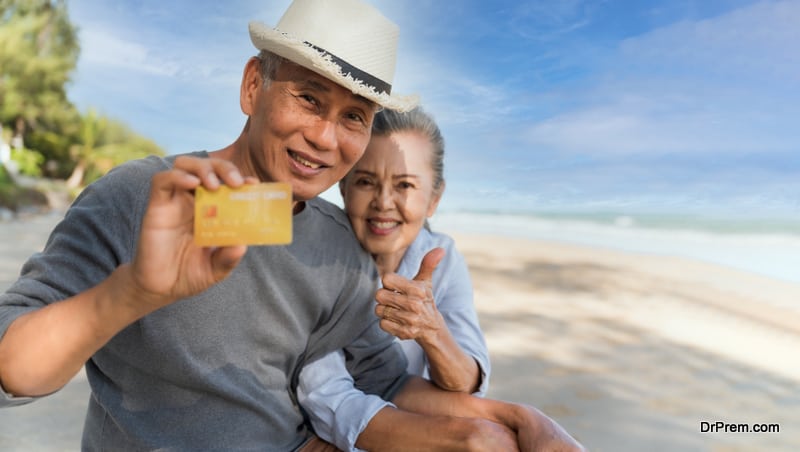 Precautionary measures prior to holiday tourism should be given the topmost priority. It is the worst thing to launch on an exciting holiday trip and then all on a sudden fall a victim of any disease! It is a strict word of advice that one must take the required vaccines and should be fortified with preventive medicines. Many countries issue visas strictly on the ground of medical clearance.
Therefore, adequate precautionary steps are to be taken against suffering any health hazards abroad. More dependence on the traveler's checks and ATM cards than on hard cash is a matter of common sense. Possession of liquid money leaves you vulnerable. It exposes you to assaults by criminals lurking behind you and watching your every movement before striking for pillage!
One should avoid public display of personal belongings like expensive cameras, mobiles and laptops. This will invite burglars and schemers to strike at an opportune moment. When trapped in a holdup, one should not try to fight back as it is always wise to forego a few dollars or lose a few of your belongings to a thug than to land up in a hospital, which would be more costly and painful.
One must always try to avoid travelling at night and steer clear of the deserted areas of a city or keep off strolling along slums and ghettos. Areas in a city crowded with females and children are usually indication of safe zones. One should get an idea of the unsafe areas from hotel information desk, and must keep in touch with the local embassy of the country he or she belongs and the police station.
Any information regarding political turmoil, racial sparks and unrest and criminal activities from the department of foreign affairs and trade would prove extremely useful. Never to disclose travel programs and accommodation details to strangers. You might be inviting trouble. Always carry photocopies of passports and other documentation related to your identity while you are out. This will stand by you in difficult times.
At the airport one should be alert and keep a watch on the luggage moving in through the conveyor system. If this area is thick with crowd, never wait for the crowd to thin away. In the end, you may not trace your luggage. Someone else may have picked it up taking advantage of the crowd.
Get the availability of public transport system from the hotel information desk and tourist information centers. Going for the transport arranged by your hotel will be a safe bet. There will be lesser chances of foul play in this case as the reputation of hotel authorities depends largely on this factor. Else, you may come across a crook pretending as a cab driver.
Hitch hiking is dangerous as you never get to know what is playing inside the head of the man who gave you a lift. When you know it may be too late for you to realize your choice was a wrong one. Equally important will be the advice of not sharing a cab with a stranger. He might act in collusion with the cab driver. They may give you a nasty surprise.Enjoying the cuisine of a particular region or country forms an integral part of holiday tourism.
Checking the quality of food and drinks is another important area that you need to be aware of, but if your hotel is a reputed one you need not worry about gastronomical disorders. Get the list of well-known eateries and restaurants if you prefer eating out. Your hotel information desk and your guide will provide the authentic information regarding this matter.
Dos and don'ts in holiday tourism
The dos and don'ts generally vary country wise. What is right to do in a country may not be so in another. However, there are certain generalized norms which have a common global application.
Follow the local customs and etiquettes: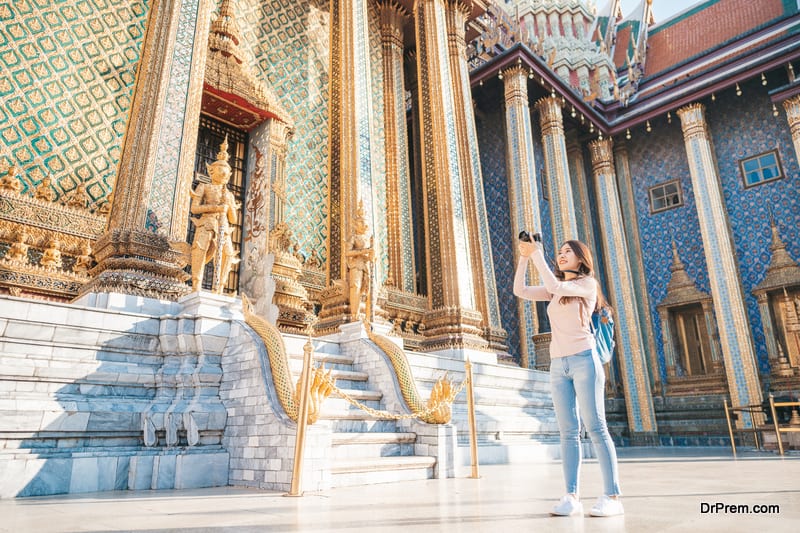 While on travel, since you are amid an alien culture always have a patient and composed mind to draw in all the details involving the ways people behave and act. A little observation could enrich you with the valuable knowledge of the local customs, acts of etiquette, display of reverence and shows of disrespect, and this particularly has a meaning when visiting temples, churches, mosques, shrines and other sacred sites. Following the customs and etiquettes of the locals will enable you to enjoy the trip more.
Check the quality of food and water:
Drinking water is a common medium by which you may contaminate yourself with disease bearing germs, and it is always advisable to go for packaged water not necessarily it has to be charged with minerals. It is strictly instructed never to take a bite on fruit cuts or food lying open and exposed to the environment however tempting the aroma or appearance may have been.
Carry specific medicines: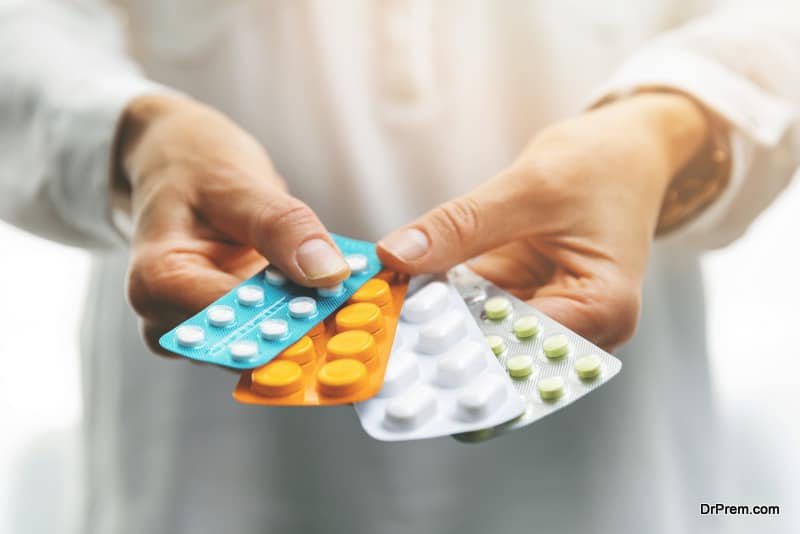 It is imperative to take with you emergency medicines for common ailments like fever, stomach upset, cold and cough, cramps and nausea. Do keep a first aid kit with you.
Check the mode of paying bills:
Talking about specific restrictions, check the mode of paying hotels bills. Many reputed hotels in India prefer payment in dollars, pounds and Euros. If paid in local currency, the visitor should have the bank receipt as a proof of currency swap.
Currency exchanges to be done through authorized dealers and the documented papers should be retained for reconversion of unspent Indian currency into its foreign counterpart.
Avoid binge drinking: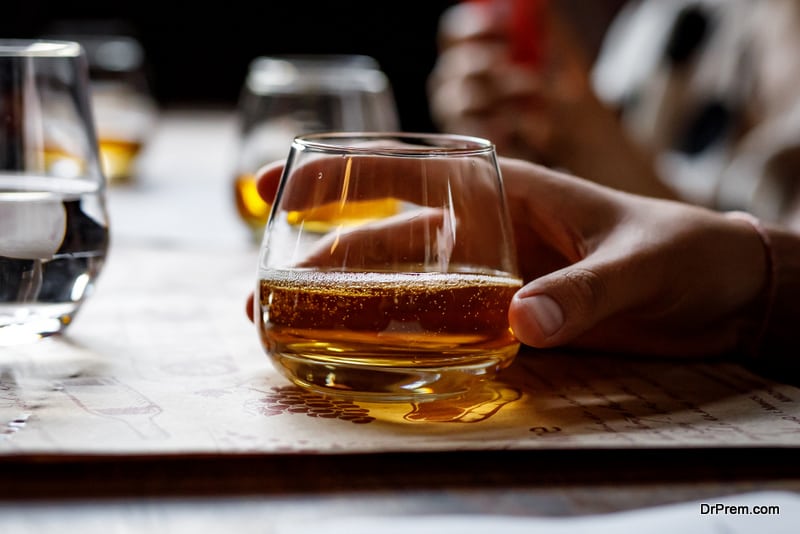 Try not to dampen the spirit of your holiday tour going on a booze binge. This will leave you intoxicated. Besides, the drinks come at a price. Drinking is prohibited in Islamic countries. Never order for drinks if you are touring an Islamic country.
Shop from recommended showrooms:
Shopping is recommended from government emporiums enlisted by the department of tourism. Never buy products made out of poached wildlife as this would land you into trouble.
Check the meter before boarding a cab: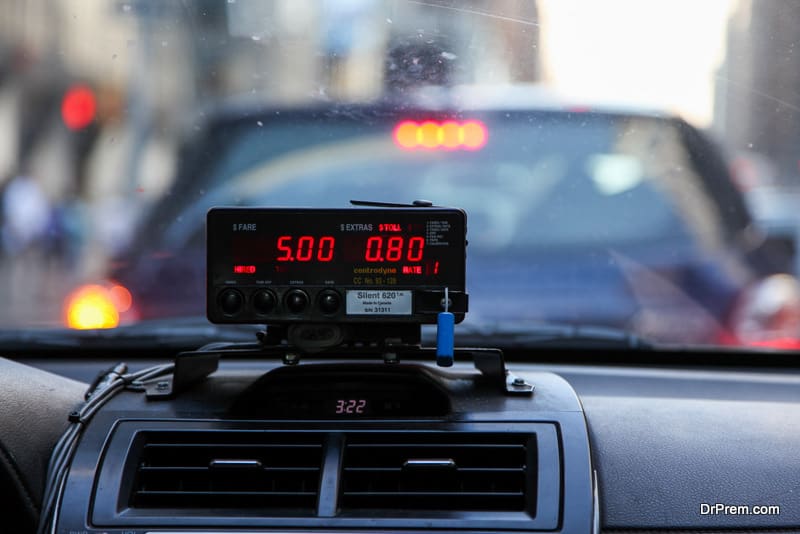 Not all cabs and autos run on meters, but where they do insist on setting the meter at zero or else seek police assistance.
Make your site seeing selective:
While visiting an island country like Hawaii, Malta or Andaman Nicobar and Lakshadweep in India, focus on few picturesque islands and never try to bring in too many islands under the coverage of your itinerary as it will be a sheer wastage of money and time.
Look for economically viable offers: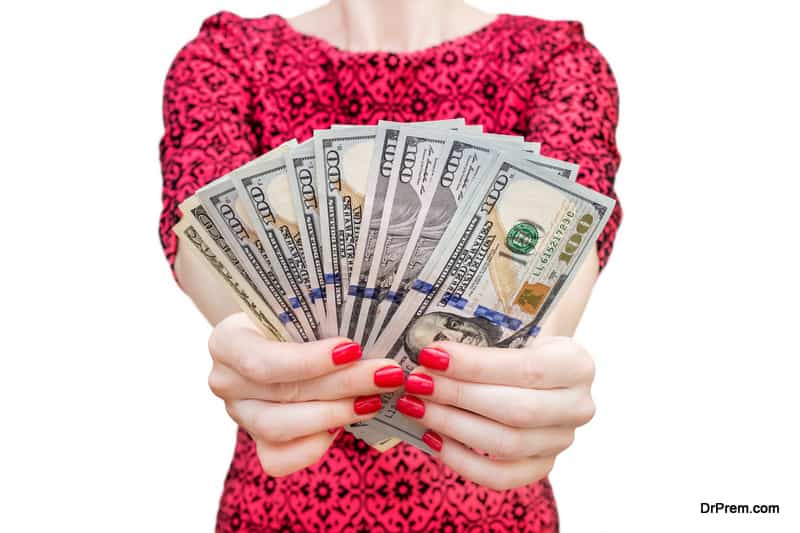 You can organize your trip in the off season to avail offseason discounts.  If the weather of your touring country is pleasant and fine, do not put all your money in luxury resorts. Save them for other attractions. Do not visit Hawaii during Christmas holidays as the hotel and flight rates mount extremely, but even if you visit in the peak season never miss sunbathing in the sun-drenched lovely beaches and the enchanting Hawaiian music.
Things to do post holiday tourism
Having just finished a wonderful trip your activities do not end. In fact, there is a lot to do which are as important and as exciting as the tourism itself. A holiday trip, be it within the boundary of one's own country or a venture to a far-off land are snippets of live experience some of which are wonderful, some bitter and some bland.
Whatever be the taste of your experience, they all add up giving a ground for appraisal. You may learn a lot from your holiday tourism venture that you have just completed and chalk out schemes to make your next trip as fulfilling or even more.
The important tools and resources that enable you record every bit of your touring experiences are none other than your digicams, laptop, diary, voice recorder, hotel bills and transportation tickets, local maps, tour guide manuals and a host of other recorded evidences. These evidences in turn, will help you plan your next trip and make it worthwhile piece of venture.
You may have stayed in a hotel with a serious interruption in power and water supply. The area of your accommodation choice may have been susceptible to frequent power cuts, which you were not aware of. You may have been put up in a locality which did not have an easy access to transport and to make things worse your luggage weighed terrible and there were no porters handy. These bits of discomforts that you have put on records post your holiday tourism make you wiser in your next trip. Experiences from this trip will help you sketch your future itineraries accordingly.
A sunset by a sea side may have enchanted you. You may have been extremely satisfied by an uphill trek. A drive through a jungle safari in the quest of the yellow and black striped feline stalker may have given you a nail-biting thrill. Your precious camera and the sound recorder are marvelous gadgets that help you put all these amazing experiences on record. It is quite possible in your next trip you plan for a movie camera in order to add more life and excitement to your tour holiday!
Writing a diary penning bit by bit the detailed account of daily activities undertaken in the trip is what the travel freaks love to do. You can do this at the end of the day before retiring to bed. Later, post tourism you can have a reflection back rummaging through the pages or scrolling down your laptop worksheet.
You have to devote just half an hour to this recording exercise and watch for yourself the dramatic improvements brought about in the quality and tone of holiday you have just spent. Your visual records framed inside your digicam will be of immense value addition to your holiday trip.
Post tour much of your activities may be absorbed in numerical exercises. With the bills for accommodation, food and beverage, health and spa and transportation in hand you can figure out ways to achieve more entertainment in the future that you have got on similar expenses.
You can plan going for a similar fun and adventure at a lower price. All wasteful expenses figure out with prominence for you to cut them back on your next trip, and you can work out an optimum, realistic and a viable tour budget.
Countries promoting holiday tourism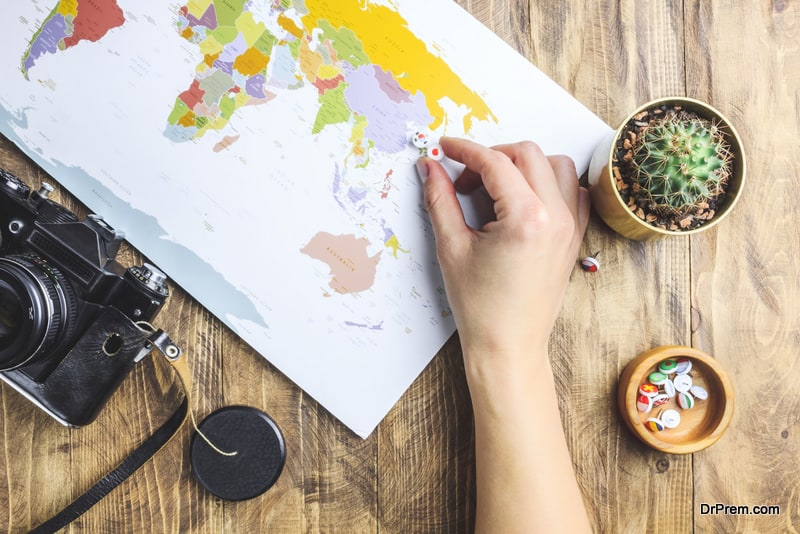 In the current perspective of booming tourism industry, several countries across the globe have taken steps to promote holiday tourism. Among them, Australia, Malaysia, Sri Lanka, The Caribbean, the Mediterranean and the North European countries are the best in the trade.
The basic steps taken by Sri Lankan government in order to make holiday tourism an exciting mode of attraction are preparation of detailed tour guide maps, training and educating the youth as tourist guides, publication of tourist manuals compiling all necessary information, launching of green and eco-friendly campaigns at major tourist sites and exploring the impact of domestic tourism with the aid of school travel clubs through students taking up tourism as a subject.
The country has taken sufficient measures in encouraging travel agents to inform tourists about economy class tour packages along with promotional drives setting up codes of conduct for the domestic market.
In Europe, the promotional measures for holiday tourism measures are founded on methodical and scientific basis. Relying upon statistics, a seasonal pattern is worked out to see the movement of tourists in and out of the country. Here, Christmas is a big draw and the hotels go overflowing.
In October, tour operators book accommodation well in advance. In autumn, they go in for the advertising campaign for the holidays which they release after Christmas to the consumer. They give detailed information of the local area including maps and availability of local facilities like accommodation, transport, communication, clubs, health spas and other sources of entertainment, medical facilities etc.
From January to September, they take advance bookings from customers who have decided on the tour program. The mode of marketing the tour package may be through travel agents, telecommunication services or postal sales.
Malaysia sets its eyes on developing expensive tourism like health spas, eco tourism, golf tourism and tapping the huge tourism potential lying in its equatorial rain forests. A novel idea innovated by the Malaysian tourism scenario is in the wedding segment. Affluent Indian families prefer to host their wedding functions in exquisite settings, which are abounding here. Besides, pristine sea beaches, exotic tea estates and star grade hotels offer a major draw.
A majority of Caribbean nations earn almost half of their GDP from the tourism industry. The chief attractions include fun cruises on high seas and snorkeling. The attractive beaches for sun bathing sipping on the famous Caribbean rum, swimming with sting rays in Grand Cayman and sea turtles in Barbados have a tremendous tourist appeal. The Caribbean nations offer a world class infrastructure catering to the needs of international tourists.
The Down Under has announced an open competition called the "Best Jobs in The World" where the participants across the globe compete for Aussie tourism based jobs ranging from park rangers to photographers, wild life tour guides to outback adventurers. The competition is expected to produce the best talents in the trade supporting the Australian tourism industry, backed by an already existing world class infrastructure with respect to accommodations, transport, cuisine, wineries and other cultural attractions like Mardi Grass and Sydney Opera House symphonies.
More and more countries are coming up with a view to promote holiday tourism with sophisticated and latest packages catering to the needs of the tourists with an international background.
Popular holiday tourism destinations
There is no dearth of holiday tourism destinations in the world, and the popularity of these destinations can be definitely attributed to specific attractions that have been crowd pullers since ages.  Whether it is the natural flora and fauna, ancient ruins or cuisine, each destination bears a unique charm. With more people setting out for holiday tourism now-a-days, newer destinations with offbeat attractions are finding their places in the world map. Revamping and remodeling of the old and oft visited destinations upholding the cultural heritage of a particular region are always on the cards as these continue to draw tourists in the modern hi-tech era.
France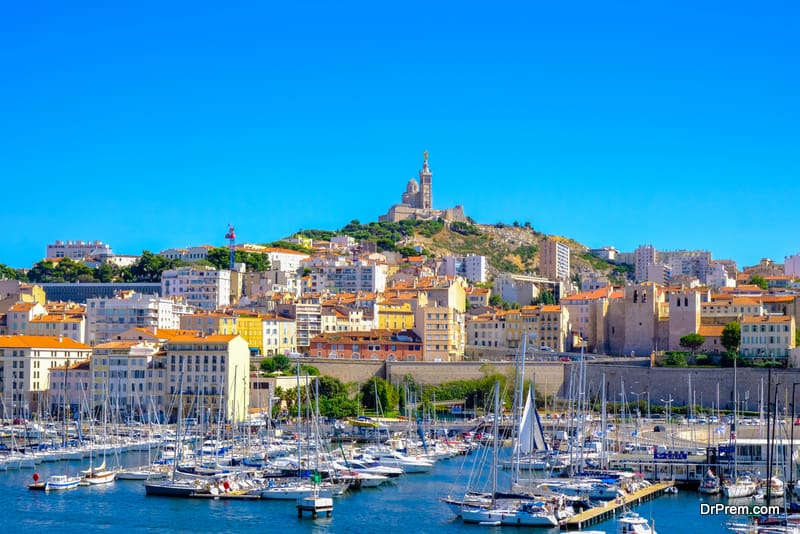 France hits the pinnacle of the list of the top ten holiday tourism destinations in the world the tourists prefer to visit. The rich cultural heritage of the country has made it a hot tourist spot. The sunny Mediterranean climate, the world famous French cuisine with a fine touch of delicacies like cheese, exquisite preparation of snails and seafood ,the French wine and it's amazing vineyards and villas have made France a powerful temptation to the tourist hard to resist.
While talking about France, the image of the famous Eiffel Tower pops up in our minds in an instant. It is undoubtedly a great engineering feat. The architect Gustavo Eiffel has immortalized his dream and given shape to this huge iron lattice tower. A piece of marvel, this tower has a restaurant up in the air named Jules Verne serving French cuisine and wine. Take bite and have a sip enjoying the aerial view of the picturesque horizon.
French Riviera is the wonderful Mediterranean coast line located on the south east corner of France. It includes the sovereign state of Monaco famous for its casinos. It is a great sea side resort and traditionally it appealed to famous artists like Pablo Picasso. Enchanted by the sheer beauty of the place Picasso had frequented here framing the unmatched shoreline in his canvas for the world to see and inspire future visits.
The beautiful shoreline of Normandy in Northern France is another site of attraction. This place had been invaded by the Vikings and the Saxons. It also draws archeological interest and has caves adorned with paintings indicating the existence of art and culture among primitive human settlement here. Lower Normandy has a marked rustic landscape dotted with apple orchards and cattle raising farms. A patchwork of fragments of land with growth of high hedges is an undisputed source of tourist attraction.
Spain
Spain figures second in rank among countries inviting most tourist visits. Barcelona and Madrid are world famous cities with striking modernity supporting a fast life as well as awe inspiring cultural heritage having roots in its rich past. Soccer frenzy is a throbbing phenomenon. Besides, delicious Catalan food and wine are added attractions as are its architectural philosophy and modern high rises.
Madrid presents a wonderful mix of modern infrastructure and historical sites. It is the capital and largest city of the country. It has preserved its heritage with a meticulous touch amid modern civilization. River Manzanares cuts centrally across the city. Other landmarks of worldwide fame are the Royal Palace and the Royal Theatre.
Madrid ranks among twelve top green cities of the world and boasts of having some amazing art and modern art museums preserving the immortal work of the masters.
Barcelona is the second largest city located on the shores of the Mediterranean flanked on either side by the two rivers Llobregat and Besos. The city is intercepted by a ridge on its west called Serra De Collserola. Barcelona is the hub of art, culture, industry and sports of international class.
Washed by three rivers, Beiro, Darro and Genil, the Spanish city of Granada lies conjuring up a picturesque charm at the base of Sierra Nevada mountain range. Granada's cultural side has Muslim influence. The Moorish fort and palace of Alhambra is a marvelous example of building design. It is just an hour journey from the Mediterranean coastline although the city is located at an altitude of around 740 meters.
Italy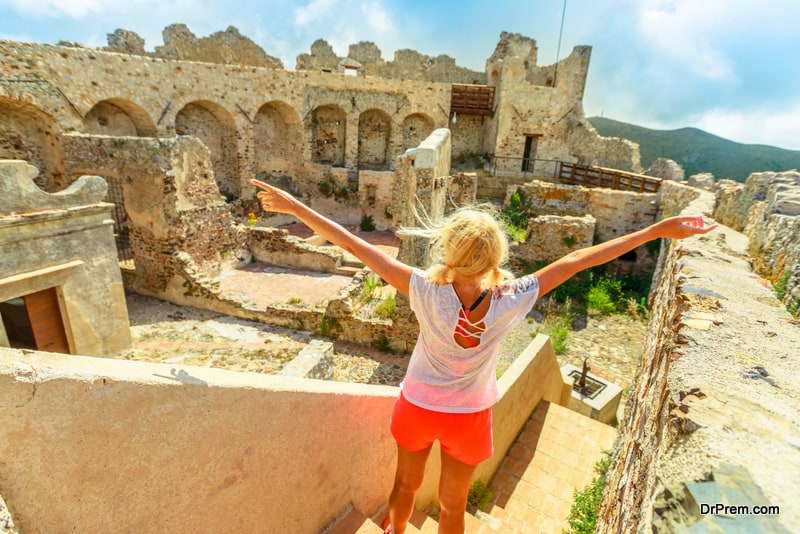 The importance of Italy as a prime European tourist destination cannot be overemphasized. Words cannot describe the beauty and grandeur of Italy. It is a hot holiday tourism destination for honey moon couples and tourists with a romantic bend of mind. Touring Italy in fact is a treat to all your senses. Sipping some of the best vintage Italian wines and savoring the delicious pasta and lasagna gives a feeling you are in paradise. Viewing the intricate Italian works of art is a life time experience which is unique and unbeatable.
Roman Colosseum is the grand remains of an engineering and architectural feat of the highest order. It is also called the Flavian amphitheatre named after the Flavian dynasty under whose reign this work of wonder was constructed. It is the largest of all amphitheatres. Built out of concrete and stone it is elliptical in shape. This stadium of the ancient past staged macabre spectacle of gladiatorial contests, animal hunts and replay of dummy battles. Amid modernization and pace of industrial progress these sporting events faded into oblivion, but this ancient heritage has been neatly preserved with painstaking expertise and precision.
You cannot help being dumbstruck watching out that tower that has somehow struck a stable equilibrium despite the dangerous tilt. That's the leaning tower of Pisa! A must see tourist destination in Italy. A flaw in its weak foundation was behind this displacement. Correction touches by engineers have however arrested the tilt. It is truly a technical wonder drawing huge influx of tourists throughout the year. Its initial construction dates back to the medieval Europe and is located in the Italian town of Pisa.
Rome, the capital of Italy is a brilliant combination of modernity, affluence, art and culture. Located near the Mediterranean coast, it was the heart of cultural and technical development in medieval Europe. The city throbs with a plethora of cultural landmarks like the world famous art galleries, museums, monuments, awe inspiring cathedrals, modern structures and a friendly crowd not to mention the delicious cuisine and wine.
The very atmosphere instills a romantic mood and this city is truly a lover's paradise. Holiday tourism to Italy is incomplete without a mention of Vatican City and Venice. The former is the smallest internally recognized independent state headed by the pope. The Vatican palace with all its grandeur triggers reverence and is the cynosure of Roman Catholic religion.  A Gondola ride in Venice sailing along water entrapping a city with sparkling ripples is an experience forever.
United States of America
US being the largest economy of the world also hold a prominent position as a popular holiday tourism destination in diversity. It holds within its boundary diverse geographical area, a varied spectrum of population, multiple cultures all of them marked by a common factor-opulence and modernization ensuring the best in the world. Yellow Stone Park is a vast safari park and home to a diversity of flora and fauna. American bison and grizzly bear are the chief attractions on safari vehicles.
Other primary US attractions are the Niagara Falls, Grand Canyon and Northern Arizona. Niagara constitutes three collective falls on the US Canadian border. It plunges off a sheer drop of 165 feet and has the highest flow rate. It's a thunderous beauty, the rumble pulling tourists across the globe.
Northern Arizona lies on the Colorado plateau and to its west lies the Grand Canyon through which flows the Colorado River. The terrain is rugged and has predominantly arid character. It is a painted desert with a natural landscape withered by wind and time. In their entirety, these countries have a distinct native Apache Indian flavor and the tourists are arrested by its appeal. The call of the Wild West echoes off the rocky highlands.
Tourists do enjoy visiting the White House, the grand cities of New York, Washington DC and San Francisco pulsating with life and modern infrastructure and gimmicks!
Mexico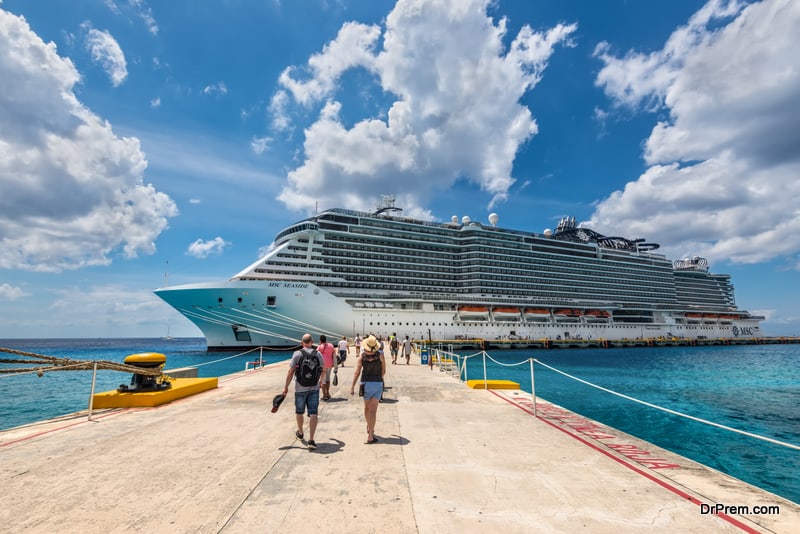 This holiday tourism destination also sees a huge influx of tourists mainly due to the ancient ruins and natural fauna. The relics of ancient Mayan culture, the mythical and mystic pyramids, the sacrificial temples and structural designed to astronomical studies hold the tourist spellbound.
The hot chili spiced cuisine, the tortillas and salsas are absolutely mouthwatering! The Mayan City, Copper Canyon, Yucatan peninsula, Chihuahua, Los Cabos and the Central American rainforests live with jaguars and Cayman, and a variety of colorful birds are major attractions not to be missed.
China
In the popularity bar, China ranks sixth and every year draws tourists from far off places. The Chinese culture is ancient, rich and has a unique quality which stands out quite distinctly from the rest of the world. It is fascinating and mystifying. The incredibly magnificent Great Wall, the legendary Shaolin cult, the great paintings by the Chinese masters had set out a specific style and tone.
The great wall is indeed a ground breaking feat in construction built by the Chinese emperor Shi Hawng Tee in order to keep the northern invaders Huns and Tartars at bay. Later it was renovated and modified by the Ming dynasty. Built out of stone, bricks, wood and compacted earth, this remarkable work of inhuman toil is a big crowd puller. However, its visibility from the moon is largely a myth.
The exquisite collection of terracotta warriors and horses housed in the Qin museum is a big hit with the tourists. It depicts the soldiers achieving highest order of combat skill, physical fitness and discipline appeared in days of pomp and grandeur that has gone past. It is a landmark archeological find and a big tourist draw.
The island of Hong Kong located off the coast of mainland China is a sparkling beauty. The chain of mountains, long and meandering coastline consisting of beautiful beaches inspiring the swimmers draw the attraction of tourists from different corners of the globe. Besides, other places of interests are the shopping malls, Cantonese restaurants, the Ocean Park and amusement parks.
Shanghai standing on the mouth of the Yangtze River is the city with the highest population count. It's a glowing manifestation of China's rising economy, and is a world class city with its usual share of luxury and comfort. Here, the major attractions are the Bund, the city god temple and the Yu Garden.
A trip to China is never really complete without keeping the Huangshan or the yellow mountains in the itinerary. Beauty is not the exact word enough to describe this marvel of nature formed of granite and sculpted by glacial flow in the Mesozoic era. Located in the southern Anhui province of eastern China, it has inspired traditional Chinese landscape art and is believed to build with materials those were once submerged under the sea. Here, some of the pines grow straight out of the rocks. A must see site!
Chinese cuisine has caught the fancy of the western world like a storm. It is light, extremely low spiced delicious dishes with small portions of meat and veggies done together with a wonderful sense of proportion. It comes complete with a round of tangy sauces having that subtle aroma setting it apart from the rest.
Turkey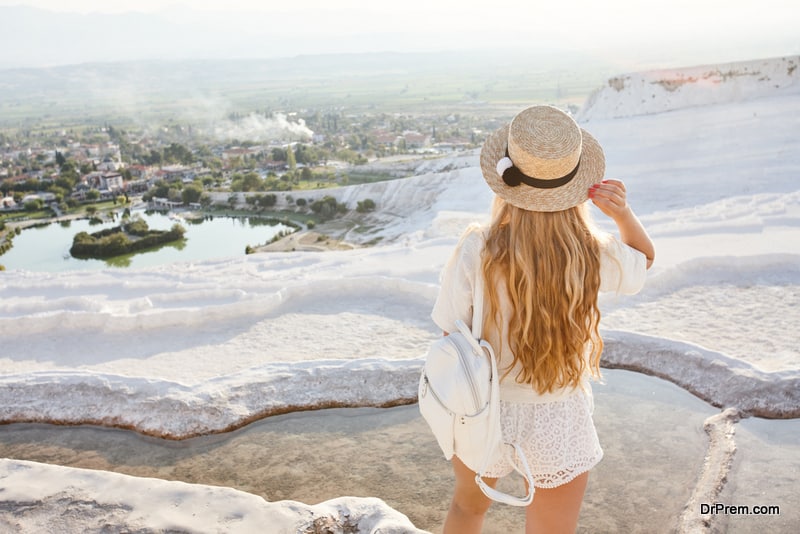 Turkey ranks seventh in the scale of tourist popularity and the confluence of Islam and Christianity is prominent in this country. Turkey is extremely popular for its sea side resorts along the coastline of the Mediterranean and the Aegean seas. The influence of Byzantine and the Ottoman cultures are marked drawing tourists in large numbers. Turkey is dotted with awesome minarets, mosques and the orthodox churches.
Ankara is the capital while Istanbul is the largest city strewn with historical relics. This is a country that witnessed traditional religious conflicts between Christianity and Islam leading to a lot of turmoil and bloodbath! Preserved footprints of this conflict have been a major tourist draw. Turkey also has world class spas, health resorts, shopping malls and mouth watering kebabs and lamb treats leave tourists satiated. Other important Turkish delights located in Istanbul are the blue mosque, Topkapi Palace, Basilica Cistern, the grand bazaar and spice bazaar.
United Kingdom
The United Kingdom can be ranked as the eight most popular holiday tourism destination. It is adorned with rolling meadows, lush green valleys, up north the Scottish Highlands and Lochs, steep looming cliffs washed by the roaring blue sea at the bottom, the Stratford on Avon preserving the memory of the Bard, towering castles, the wild greenery of Northumberland and off course the Tower of London, London Eye and the river Thames cutting across constituting other chief attractions.
Germany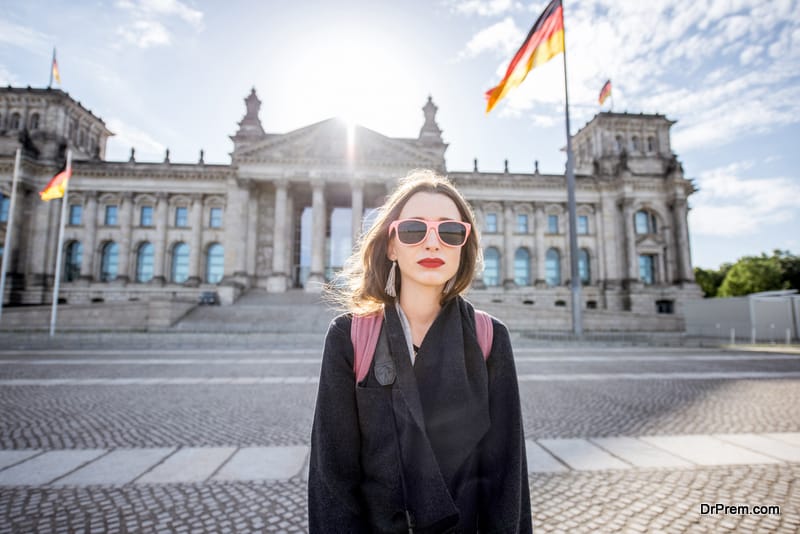 Germany ranking ninth in tourist appeal is considered as the safest holiday tourism destination. In terms of cleanliness and hygiene, this nation probably tops the world. German cities are a wonderful combination of striking modernity and classic beauty.
While autobahns are the latest achievement in the field of road and transportation engineering appealing the tourist, its lush green pasturelands also pose a powerful rustic attraction. Germany is dotted with world class spas and health centers. It has exquisite holiday resorts on the Baltic shore, and skiing in the Bavarian Alps offers cutting edge sporting thrill.
German castles and the black forest up in the north are indeed strong temptations. Germany is a war-torn nation, and the bruises of the Second World War are preserved intact amid modern high rises for the world to see. Dresden bears the marks of suffering maximum air raids as does the legendary Berlin wall dividing the East from the West, a relic of gory spectacle enacted in the past. These are all world heritage sites drawing tourists in waves.
Malaysia
The list of popular holiday tourism destination stays incomplete without the mention of Malaysia as the one of the most globally popular destinations. The PETRONAS towers ranks the highest twin towers in the world and is quite a popular site among tourists. It stands next to Suria KLCC the busiest shopping mall in Kuala Lumpur.
The golden triangle or the Bukit Bintang in a very posh and busy commercial hub and boasts of luxurious hotels and high-end malls turning them into shoppers' paradise! Gurney Drive in Penang is famous as a sea facing long drive dotted with hotels, and Epoh is famous for its Chinese delicacies.
Kedah is known for its serene stretch of paddy fields swaying in gentle breeze providing a treat to the eyes for nature lovers. Melaka is the place of historical importance and declared a world heritage site. Malaysia has nice sea beaches, and its cuisine is quite influenced by seafood and coconut. Lying in the equatorial rain forest belt, this country has a diversity of flora and fauna.
The depth of Malayan woods is a home to orangutan, the huge pythons, tigers and a variety of birds. The rivers and estuaries teem with salt water crocks! The Batu caves of worldwide fame are located on a limestone hill having a series of Hindu cave temples. It lies 13 kilometers north of Kuala Lumpur.  Very near the caves flows past the Batu River. It is one of the most popular Hindu shrines and a cynosure of Hindu religious festivals.
Some special tips to make your holiday tourism memorable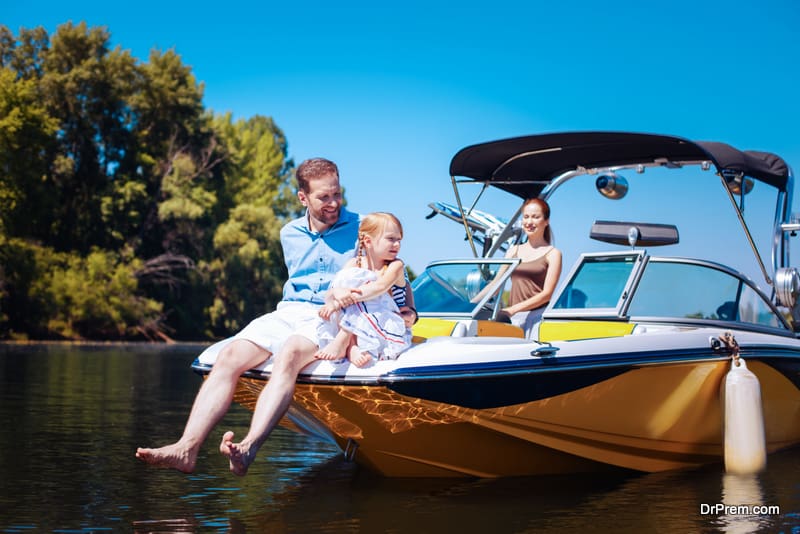 Not all of us get the opportunity of holiday tourism frequently as we want.It is possible to have a great holiday or vacation without spending excessively. You should make the most of every chance you get for traveling. For a happy traveling experience you have to take some safety precautions. Choose your travel agent cautiously, reserve necessary number of hotel rooms and flight tickets in advance. Do not travel to a place just because a colleague highly praised it. Find out what you and your family members would like to do during the vacation. The secret of a perfect vacation is in choosing the right destination and doing the things you always wanted to do. Following are some simple tips that will guide you on how to have the best vacation of your life.
Understand and evaluate your desires
The most important part of your vacation is to find out what you truly desire. If you want to see the mountains then a beach holiday will leave you dissatisfied. Every individual has their personal travel desires. Some fancy beholding the beauty of the dessert and some want to explore the underwater world by snorkeling. You may always have wanted to visit a particular place. Do not suppress your wishes in the name of convention. Realizing your dreams will make you the happiest.
Careful planning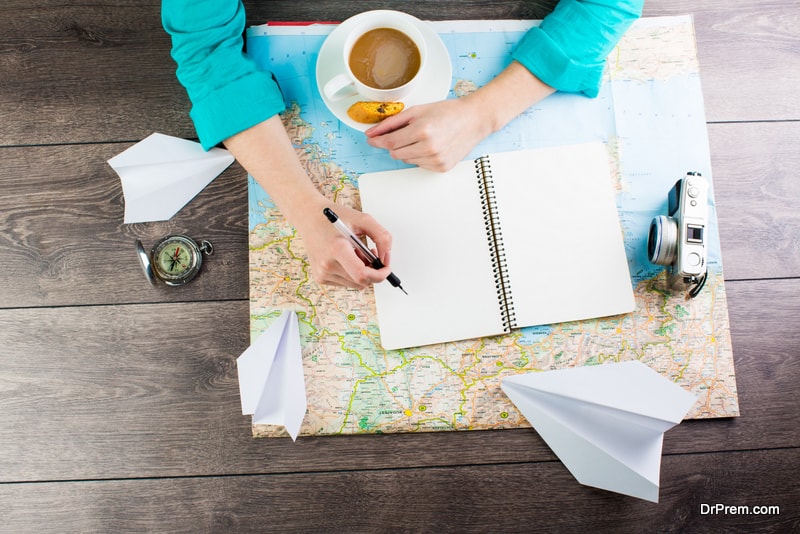 A hasty vacation may or may not be perfect. You should plan your vacation carefully in advance. Go through every big and small detail of your vacation. There is no surety that everything will go according to plan but at least this way you can ensure that you get all the necessary facilities in a strange land.
Make the reservations
Do some research on your own and find out flight deals and hotels that suit your budget. You may also book a car for local sightseeing. You may have to book hotels at multiple places if you want to travel through a vast region.
Packing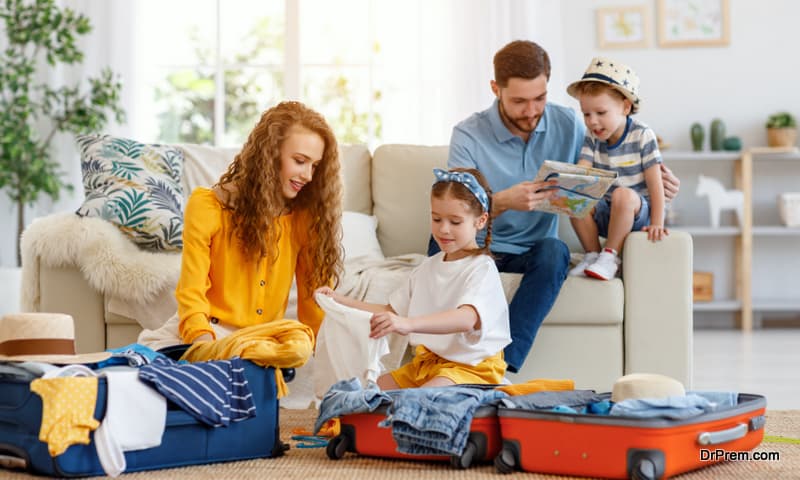 Arrange and organize your belongings carefully with lots of time in your hand to avoid last minute stress. Packing should be done at least one day before you catch the flight.
Traveling cheap and smart to your holiday destination
There are Luxury hotels for the rich as well as high end travelling and eating options for them. But what about those among us, (in fact the majority) who cannot afford the luxuriating options of going out to the destinations they so much cherished. It is a question of budgetary constraints before travelling as well as when they are on the tour. Here we bring to you a list of advices that will surely help you travel out from this fixating problem.
Take off-season holidaying breaks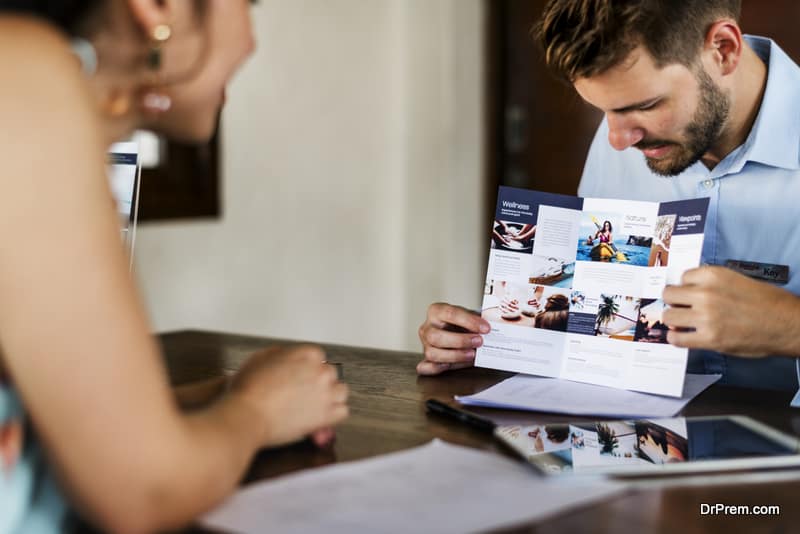 The high time tourist season is the period when everything in the holidaying destination tends to be high, right from airfares to eating. The place is also over-crowded that makes the whole experience of staying somewhat rushing. It is better that you take up the tours in the off seasons when the tourist footfall is light and the rates are cheap. Some hotels and airway companies even give out as much as 50% discounts during these times making it possible to travel cheap and live off high-end hotels.
Travel light
Make it a point to travel light. Do not carry extra weight in your baggage in the form of oddities and other items that you could dispense with at the very place or that can easily be had in the destinations. Toiletries, bathing gown and towels, books, extra pair of shoes and belts should all be left behind by you. Extra clothes like T-Shirts can be bought locally. This will not only lighten your baggage, making it possible for you to carry or pull along your bags yourself when need arises, but also cut on the baggage cost you have to pay in airplane and elsewhere.
Self-laundering the clothes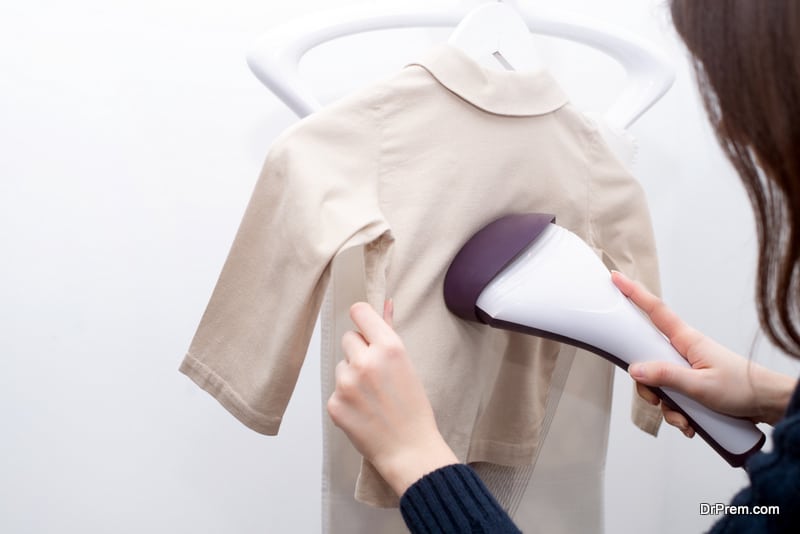 Do not waste money and time sending the clothes out for washing. On the other hand you can do it all by yourself. Just carry along a clothesline and hang the washed clothes on them. Do not carry expensive clothes along- just the bare minimum and cheap. This will let you rudely wash them for a quick cleaning and drying. The local places have plenty of clothes meant for rough handling. The plus point is that you might not even need to carry them along back home when you are to return to your homes.
Learn the art haggling
If you thought that haggling was for roadside people below your rank and file, you are wrong. It is an art and a way in which you can in fact enhance the enjoyment of the locality. Haggling can helps strike a sound bargain for you. Just remember, not go out to unchartered places that look dangerous. Learn this trading art with a touch of humor. Temperaments can run high while bargaining and this can cause the situation to get ugly. 
Research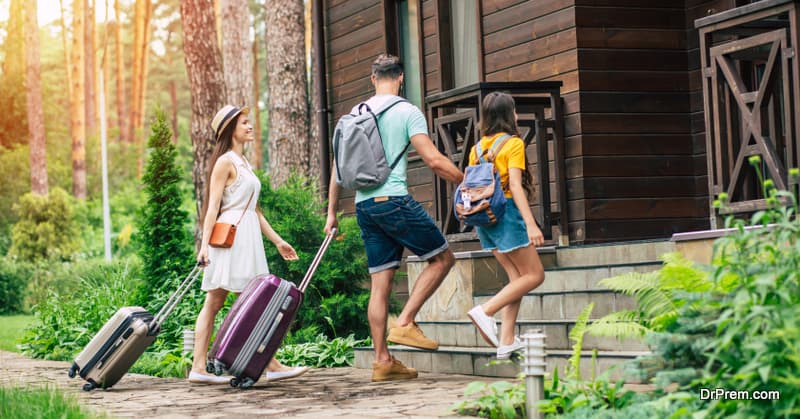 Lastly, making a proper research on your holidaying destination can help you keep back in your wallet a few notes. Look out for the best staying places with the cheapest deals. These staying places need not necessary be typical city hotels. There are other places like home stays, bungalows, guesthouses, rest houses and lodges near cities, in suburbs, and in villages that have plenty of cheap living places.
Also, look out for any promotional events that might give you an opportunity to stay in a new travelling destination. Home sitting is an upcoming home stay trend that is fast catching up with the people.
These are some travel tips you can benefit from. Travelling cheap is not all about living and travelling shoddy, but doing so smartly.