Amazing islands where romance lives forevermore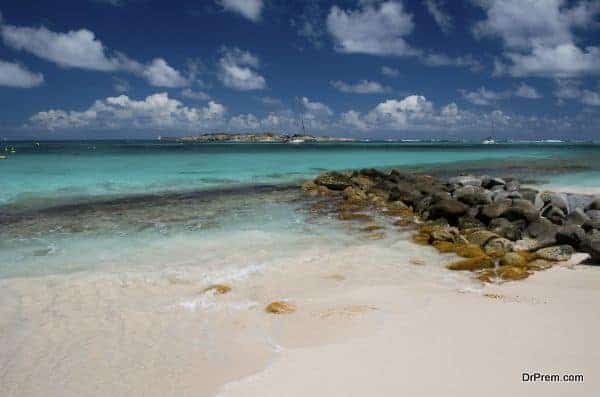 A vacation on any of these splendid islands will definitely be a lifetime memory for you. They have the fuel to fire the romance between couples and keep it alive in the memories for the years to come. On a re-visit, one can relive the nostalgic moments and be charmed by the romance in the air.
Kauai, Hawaii
Dubbed as the "Garden Isle," the island of Kauai is a popular tourist destination.Tourism is the main source of income here. More than a million visitors visit this fourth largest Hawaiian islandevery year. The picturesque island forms a choice for the honeymooners because of its mountains, beaches, canyons and waterfalls. Out of the several beaches on this island, some popular ones are Kee, kalapaki, poipu, andkekaha.
CayosCochinos, Honduras
A perfect place to get maximum privacy, there is just one resort in the island cluster of CayosCochinos.You can have an adventurous romantic experience in the Turtle bay eco resort in CayosCochinos. The ten-acre resort site is on the island called Isla Major in the Cayos Isles. World's second largest barrier reef is visible from the cost of this tropical Caribbean island. The Turtle bay eco resort has justfive guest rooms on the property, so that your stay is a special one.
Vieques, Puerto Rico
Vieques is a part of Caribbean islands called the Spanish Virgin Islands. This Puerto Rican island is about 8miles off the mainland. A glance of the beaches and coves would ignite romance between couples.There is a bioluminescent bay, where microorganisms glow blue in the water and make a spectacular sight. The bay is a national natural landmark and is very popular among tourists. The island of Viequeshas the Atlantic Ocean in the north and the Caribbean is in the south.
St. Bart's, French West Indies
Bartolomeo was the brother of, the great European discoverer Christopher Columbus, and it was his name after which the island was named.Columbus landed on this island in 1493. The locals call this scenic island,Ouanalao.The luxurious properties of the island attract a number of tourists every year, including celebrities.The airy beaches in the island are a heaven on earth, inviting several honeymooners from around the world.
Just as Richard Bach once said, "true love stories never have endings." Enjoy a romantic vacation on any on these awesome islands.