South American honeymoon destinations have everything for the newly-weds. Its landscape is simply mind blowing and so are its bracing adventure locations easily having a grip on the fancies of the couple.
Infused with romance, the setting is seductive. Countless things be it magnificent glaciers, emerald forests, lofty Andes, the rich history of the treasure trove of the Incas or the marauding Spanish invasions, South America is an ecstatic trap for the honeymooners.
Exotic beaches and expansive deserts would fascinate couples in arms as would the warmth of hospitality of local folks. Latin America had always been a lover's paradise and here we bring forth choicest and the most romantic Latin American destinations for honeymooning couples.
10 Romantic South American Honeymoon destinations:
1.   Lencois Maranhenses, Brazil: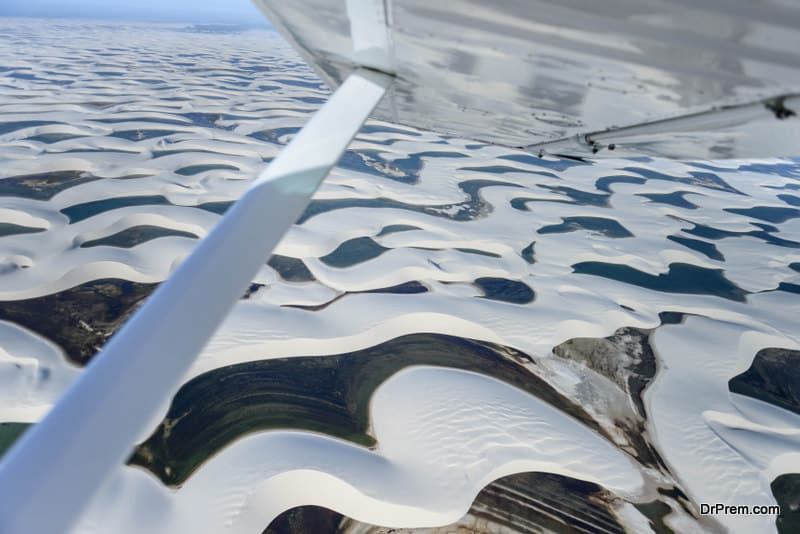 This ravishing Latin American honeymoon destination is a lover's paradise. Here the beaches located in the northeastern coast of Brazil offers a quiet corner and a blissful repository that lovers will find so absorbing.
You can have a laid back honeymooning experience relaxing in the hammock set in the fishing village of Jericoacoara by the sea. Set between the dunes are the captivating lagoons. A visit to the National Park of Lencois Maranhenses would be a lifetime experience.
2.     Helicopter Tour of Iguazu Falls, Brazil:
The world's largest waterfalls system in Brazil consisting of about 350 separate cascades stretching up to Argentinean border is sure to mesmerize honeymooners. This is a world heritage site and annual count of visitors touch a staggering figure of one million every year.
Luxury hotels and cozy resorts extend their welcome grip on the tourists. Adrenaline rush comes from a number of high adventures open to willing couples. They comprise of high adventures like mountain biking, river kayaking and thrilling helicopter rides with a mindboggling vista of roaring waterfalls beneath. 
3.     Wine tasting in Mendoza, Argentina: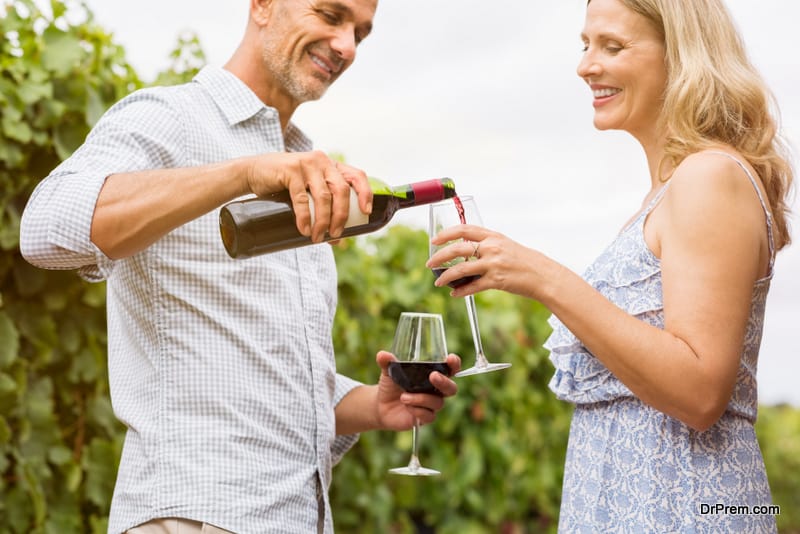 The best itinerary chalked out for honeymooning couples in Latin America would surely be the trip through wine country. This lush Argentinean wine country is a big draw for tourists all over the world; especially the honeymooners would find wine tasting an irresistible experience in accompaniment to lip-smacking grub.
Vineyards are located in the foothills of the Andes Mountains. Local travel agents are available. You can trust them to fix your travel plans and get a delightful insight into tricks of red wine production, Malbec to be specific. Awesome vineyard lofts, a stylish and futuristic suit set in front of picturesque vineyards below promises an excellent stay. 
4.     Belmond Andean Explorer, Peru:
Image Source : belmondcdn.azureedge.net
Here the couples are introduced to the first luxury super train in the continent of South America and get a memorable experience of a romantic ride. People all over the world come here to cherish the favorite train ride having a great nostalgic value.
The Belmondo Andean explorer, the train, rumbles past the Peruvian plains and the Colca Canyon, Cusco and Lake Titicaca comes into view taking your breath away. Log cabins and cozy resorts guarantee a luxury stay amid pristine nature.
5.     Galápagos Island, Ecuador: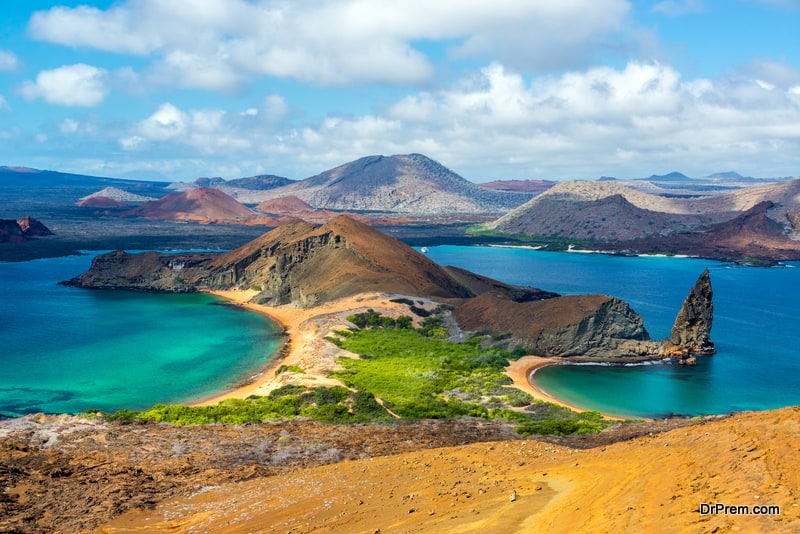 The legendary island off the coast of Ecuador where Charles Darwin found his platform to study and develop the theory of natural selection would be a great place for newly-weds to kindle the fire of romance.
Fauna existing here are nowhere to be found. Galápagos tortoise, penguins, sea cucumbers and iguanas are a source of great joy to the married couples. A South American honeymoon trip is unthinkable without setting your foot in this magical place. Boat cruises over blue Pacific is an added bonus. 
6.      Madidi National Park, Bolivia:
Another best itinerary for honeymooning is the one drawn by a combined exercise of lovers and South America provides an appropriate background. This is a perfect haven for nature lovers with ample scope for hiking, bird watching and wild landscape exploration.
Meandering rivers, roaring waterfalls, breath-taking valleys and jaw-dropping cliffs are simply mesmerizing. Madidi is one of the most sought after South American honeymoon ultimate. 
7.     Fernando de Noronha, Brazil: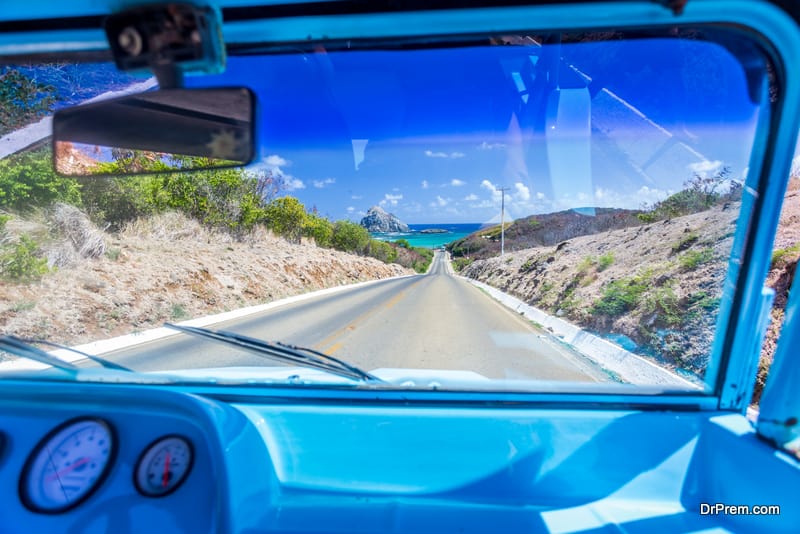 If you wish to be fascinated by South American honeymoon destinations, just wait until you arrive at Fernando de Noronha with your sweetheart alongside. Located about 320 kilometers off the eastern coast of Brazil, this unblemished archipelago is closely monitored by UNESCO ensuring it doesn't suffer carbon footprints from visitors.
Surf from the Atlantic breaks on the shore and you can get a view of whales, dolphins and sea turtles dancing on the waves. An ideal place for honeymooning couples to uncoil. 
8.     Balia Bustamante, Argentina:
This exquisite place is one of the most promising South American Honeymoon destinations. This is the virgin Garden of Eden in the truest sense and one of the most romantic spots under the sun.
Transparent waters are as attractive as the white sandy beaches. Nature here is at its dramatic best. You can practically spend your entire day and the night as well exploring the pristine environment. A rare glimpse of birds of paradise and frolicking penguins would keep the honeymooners enchanted. 
9.     Rio de Janeiro, Brazil: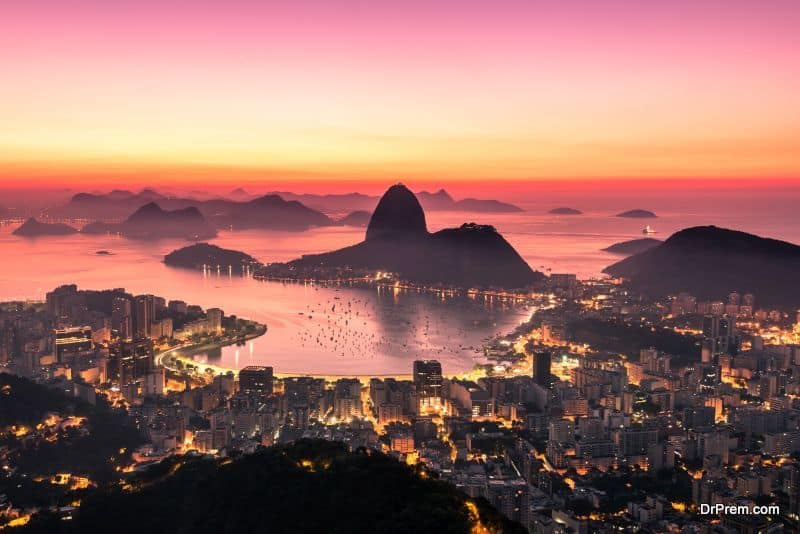 This vibrant and colorful city has attained the height of fame for soccer frenzy in accompaniment to the beats of samba. Rio for sure merits to be the focal point for honeymooning in South America.
A thrilling cable car ride to the sugar loaf mountain is as amazing as climbing the Corcovado mountain to have a close exploration of the statue of Christ the Redeemer. From the mountain-top, the aerial view of the city down below is riveting.
In Rio, you find yourselves amid a lot of good-looking faces and chiseled body contours. This would give you newlyweds the impetus to try out new adventures! Accommodation range is available in a wide variety. The food, fun and carnivals would keep honeymooning couples in buoyant spirits. 
10.     Unspoiled beaches of Cartagena and Mucura Islands:
The list of South American honeymoon destination is incomplete without the mention of Cartagena and Mucura islands for their rich cultural impact on newly married couples. History is everywhere in the city and the old edifices are well conserved.
A long stroll along the streets would take you to the whispering past travelling back 500 years in time-machine. Cobblestone streets and flower gardens promise a serene vibe where both the lovers would love to get lost in a dreamlike sojourn. Gourmet delicacies would enchant you and for that matter Colombian style rice cooked with coconut, fried fish and plantain is a treat to remember forever.