Sports tourism is one of the most rapid growing sectors of the global travel and tourism industry, and it pours in stunning revenue of over $600 billion annually. It inspires a trip that is connected with either active participation in a sporting event or as a spectator watching sport with chair gripping excitement and cheering up a favorite team or an athlete to a mind boggling victory.
It is certainly a very high voltage visual entertainment when you are in the spectator's seat. The excitement, challenge and the fun take a massive scale when you are very much into the sports as a participant. Here, the demand of your physical ability and skill is overwhelming, goading you to emerge a winner with flying colors.
You will read about:
A Complete Guide to Sports Tourism by Dr Prem – Definition, History, Importance, Activities, Best Practices, Destinations and Vital Tips
Hard Sport tourism and Soft Sport tourism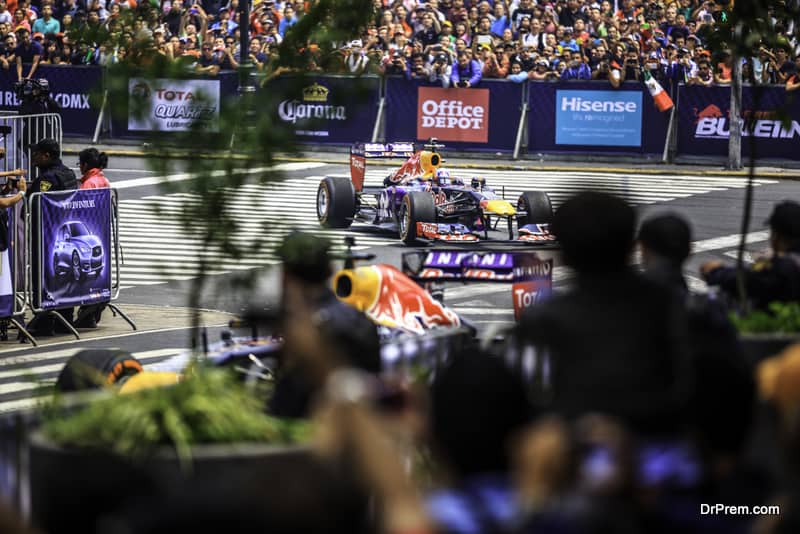 Sports tourism has been put into two broad categories like Hard Sport tourism and Soft Sport tourism. Hard sport tourism is linked with the huge volume of spectators that gather to watch a legendary sporting event of international fame like the Olympics, FIFA World cup soccer, Wimbledon Tennis, Formula 1 Grand Prix or European Cup soccer. This has a tremendous viewership appeal.
The sports enthusiasts travel across the continents with drums, bugles, colored costumes, weird masks and hairdos to cheer their sporting heroes and favorite teams. The passion turns into an explosive frenzy. Victories trigger chaotic mirth while defeats throw the supporters into abyss of gloom. It is literally an earth shaking event that keeps the entire world focused with keen anticipation around the world class sporting battles.
In Soft Sports Tourism, the sports buffs travel far and wide to take part in sporting events like golfing, hiking, skiing, canoeing and boating regattas to draw in excitement and kick, and to spend their leisure times on health friendly activities.
However, both Hard and Soft sporting events attract millions of fans bubbling with energy and excitement and the cities hosting these events are literally flooded with inflowing money. It is a great foreign exchange earner, but the initial investment in building a world class infrastructure to answer to the needs of this mammoth crowd would be substantial.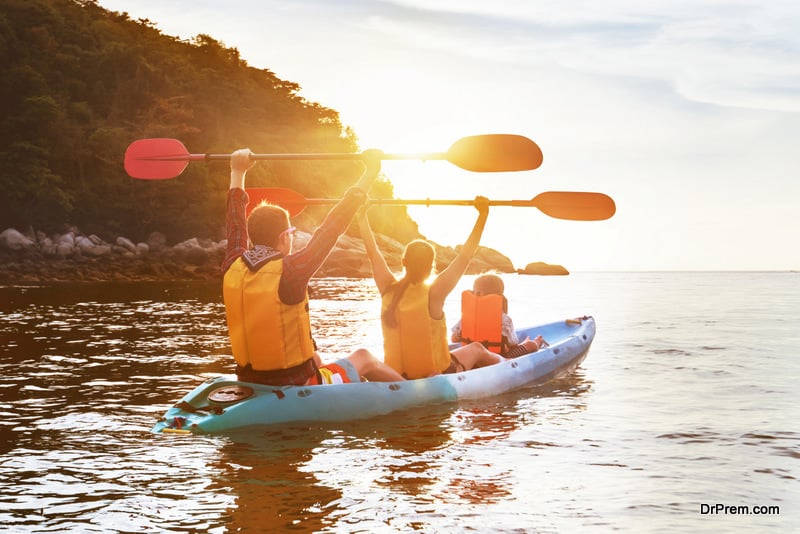 Some of the sports tourism experts have categorized it from altogether a different angle that is Celebrity or Nostalgia Sports tourism and Active Sports tourism. The former type of tourism sees a visit by sports lovers to sports hall of fame with a target of spending some quality time with famous sports personalities and celebrity athletes. Here, the sports tourist may spend long hours with the athlete or the player whom he always admired.
It is a wonderful experience and this type of nostalgic tourism is quite popular. In Active Sports tourism, individuals or teams travel to sporting arenas to take part in an individual or team game. The trip may be government sponsored or it may well be the result of an individual effort.
Sports tourism builds up a platform that fosters a great international meet at every interface. The athletes confront rivals from other countries vying for fame and reward. Teams face challenges from opponents, and they need to give a hard fight to prove themselves and stand up on the victory podium showered with fame and glory. The spectator tourists, supporters and die hard fans intermingle in a cosmopolitan crowd having an international population mix. Despite the keen competitive spirit and rivalry pervading in the background, a feeling of fraternity and well wishes hang in the air in the arenas of competitive sports, making sports tourism an amazing piece of experience.
Sports tourism exposes the tourist to the standard of achievement a country has reached so far as development of physical ability, skill and health are concerned. It is in fact a measure of  all round progress of a country as health and physical prowess of a nation is an important indicator of its development.
History of Sports Tourism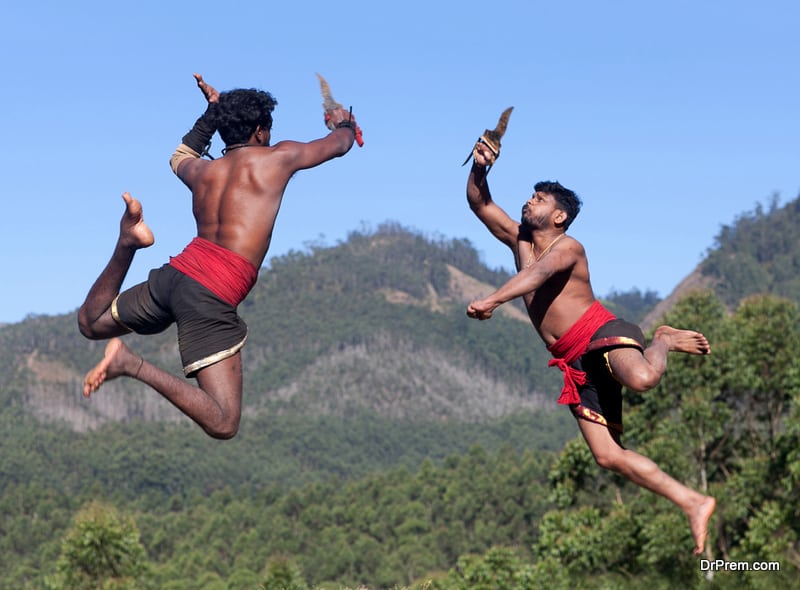 It is his insatiable appetite and a fiery passion to win physical competitions demanding strength, speed and skill that has lured man to organize sports meets dating far back into history.
These sports meets invited massive viewership response. Enthusiasts travelled on foot, horse backs and horse drawn carriages from one corner of a country to another to witness the battle among athletes, wrestlers and sportsmen in the competition arenas. History says that during the reign Roman Emperors, competitive sports was held and enjoyed in the amphitheatres by the nobility and the commoners as well. The competitions were brutal and ruthless and basically culminated in a bloodbath to the loud applause of the spectators overwhelmed by a delirium of frenzy. Gladiators were trapped in win or die fights. Strong and valiant men were confined within enclosures and made to fight with unequal opponents where the most popular choice was either a hungry lion or a tiger. The second option was a raging bull with a bundle of power and ferocity packed in!
The strong crowd of spectators with a competitive mood cheered on, the drums beat in collective concert and the champion emerged. It was his day, and the rewards were usually a wreath of olive foliage weaved together.
If we travel back in time, the immense popularity of sports and competitions based upon physical power was a plain reality. It drew huge masses of enthusiasts, and the events received royal patronage. The winner wore a halo of glory, and the loser was slipped into doom and disappointment. But, the competitions continued inspiring more and more visitors to participate or to watch the exciting spectacle.
Olympics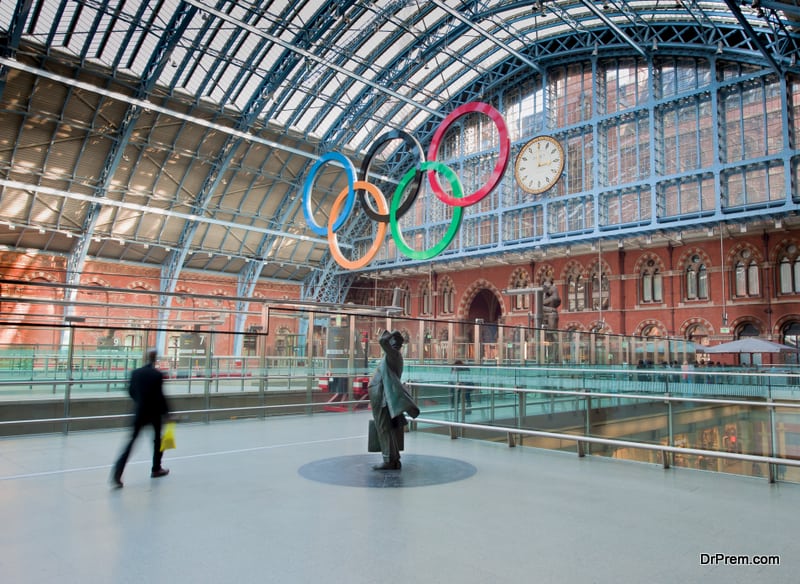 The Olympics, known has the greatest show on earth has indeed a chequered history. The colossal sporting event capturing the strongest, the fastest and the highest was started by Heracles, son of Zeus, the mythological Greek god. The first Olympic was held way back in 776 BC. Amid a throng of spectators, a naked runner named Coroebus who was a cook from a place called Elis won the race to a dramatic applause around. He covered approximately a distance of 192 meters, and his win made him the first Olympic champion. The legendary competition ran at a stretch for approximately 1200 years jumping every 4 years in between. However, Olympics faced an embargo when the Roman Emperor Theodosius I, who was a Christian by faith, banned the games for some reason connected with the religion.
The spectacular sporting event grinded to a halt only to be revived by a French aristocrat, Pierre De Coubertin, around 1500 years later. Since then till this date, the wheel of Olympics has been running nonstop. There had been terrorist assaults, and the game had witnessed massacre of athletes. But the spirit of The Olympics has neither been defeated nor its extreme worldwide popularity among visitors, tourists and sports enthusiasts reduced.
Soccer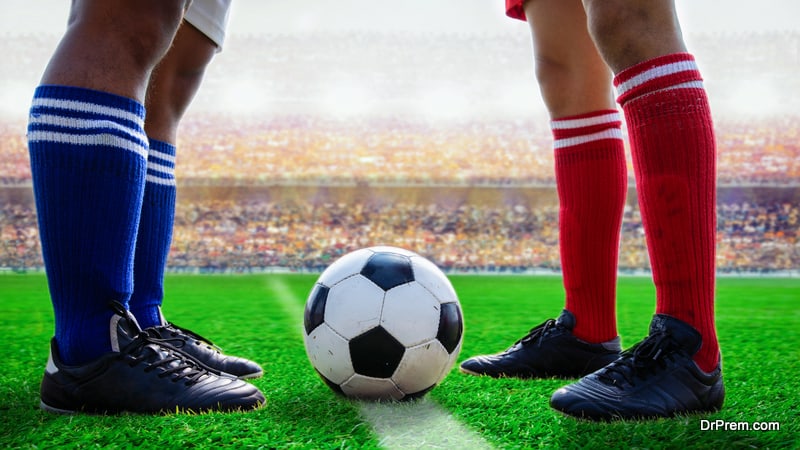 Similarly, the World Cup Soccer tournament has a rich history. It was started in 1930 in Uruguay as the host nation when the president of FIFA, Jules Rimet made up his mind to hold a World Cup football tournament among different football playing nations. The tournament was a massive hit expanding over the years opening its portal to invite more and more competing nations. This tournament is held every four years and known as FIFA World cup which was formerly known as Jules Rimet cup. It has become immensely popular over the years producing prodigies like Pele, Maradona and Messi, and has attracted millions of frenzied tourists and soccer fans bitten by the soccer passion bug.
Olympic and World Cup Soccer history is a clear indication that sports tourism was very much in existence in the past with an intense ardor and love for the darling athletes and participating nations.
Why sports tourism matters?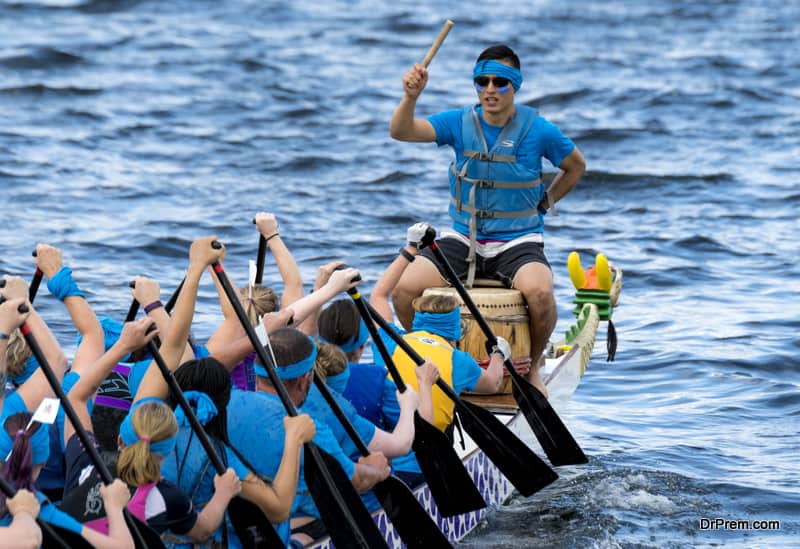 A sports meet is a great event, a meet between active participants and spectators. Strengths and weaknesses of the nations are exposed. New benchmarks are set and a nation exactly locates its level of achievement in sports and games when pitted against competing nations. This competition is not only the greatest when it comes to sports but is an eye opener for a nation. With all its revelation, it tells a nation how far it still needs to go to reach the world standard in sporting performance.
Economic benefits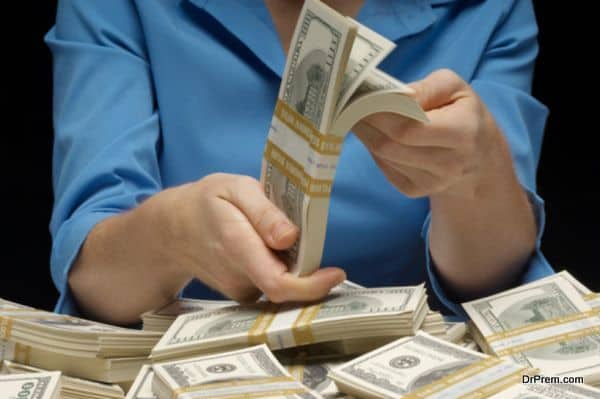 The sports tourism has immense economic benefits. With tourists flocking in from different corners of the world money literally flows in heaps. The hotels, restaurants, wine bars and the transport network do a great business, and so does the sports organizers for the entry fees are a great source of revenue. Prior to the sports competitions, there goes a hectic infrastructural upgradation work. Brand new world class hotels are built to accommodate the influx, and more vehicles are released into the transportation network in order to take care of the visitors' movements in order to avoid overloading of the existing network. Stadiums, velodromes, swimming and diving pools would come up overnight and so would new roads, connectors, flyovers and parks. The host nation is all set to deck itself in grand apparel. This triggers a booming construction business and keeps a huge mass of population employed to sports tourism infrastructure building work. More jobs would be created, and the nation would see more smiling faces with provisions for new earning opportunities.
Welcome departure from conventional tourism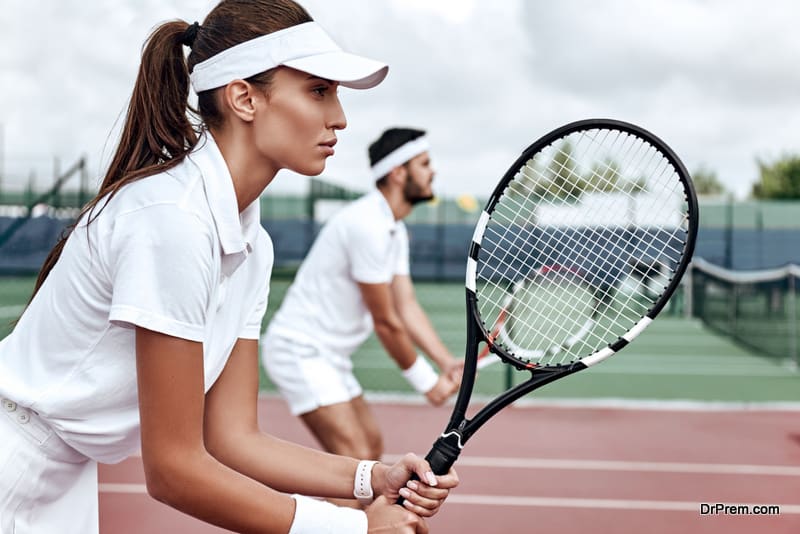 Sports tourism is a wonderful departure from other forms of niche tourism as it is an interesting exploration into a nation's wealth of human physical capability. Records are broken in terms of speed, strength, heights and hurdles surmounted. Every victory brings in a rush of pride and glory to the nation. But in fact, the splendid performance by the champion extends beyond the bounds of his nationality, caste or religion. He/she becomes the darling of all. His/her universality becomes a widely accepted fact.
The Olympics is the torch bearer symbolizing the potential stored in the physical power of global youth population. It symbolizes health and freedom and is a great manifestation of youthful activities of running, jumping, wrestling, canoeing, swimming and a whole lot of others. It embraces all and fosters a spirit of fraternity standing for peace and harmony.
The colorful meet lasts for approximately ten days but leaves an everlasting impression in the mind of the spectators. The champions and heroes become a topic of discussion for the next four years until new champions replace the old ones. Watching Olympics on television is one thing but watching it live on the venue is entirely a different matter. The tourist feels the vibrant pulse of the stadium, and shouts of cheers rising up the galleries builds the atmosphere, and this is really what matters in sports tourism.
The pressure of grand sports meets and the tourists drawn to witness the competitions stimulates upgradation of the infrastructural developments of the host nation. What had not been done in the past whatever may be the reason, speeds up with a rapid progress once the announcement for holding the meet is made and the countdown starts. Sports tourism matters in several ways inspiring globally towards a progress in health, infrastructure and cultural developments through an amazing global get together.
Is sports tourism for you?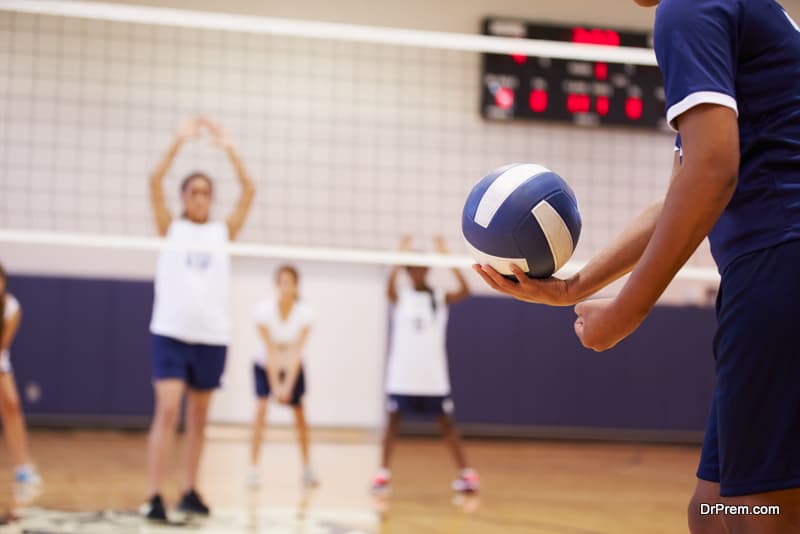 The love of sports has been ingrained in us since childhood. This is a naked reality, and if we take a flash back the picture of our parents shouting comes up in an instant for devoting less time on studies and more on sports.
You need not jump across continents to enjoy any sports meet. You can well do the same in your city enjoying the sports competitions big and small organized within your city fringes. Your participation as a spectator along with other sports enthusiasts helps to build an exciting atmosphere in the sporting arenas.
Your collective cheers, shouts and encouragements help lift the spirit of the competition, and the players certainly get motivated. They always look back for supporters to cheer them on, and the encouraging shots from the gallery boost up their drive. It acts as a magic performance enhancing potion for them to give their best and emerge as the victor.
Once they give their best, the quality of the game is bound to enhance. It is a hard fact that despite brilliant efforts from either teams or competing athletes, someone wins and someone loses, but that has nothing to do with the spirit of the game. A hard fought battle leaves everyone happy and lifts the game to awesome heights. It is a great relaxation for you and you are fully relaxed pushing your tensions and worries to the back seat.
Even if you are not so much into sports in terms of active participation, the spectacular performance of the players in a competitive sports meet that you have just seen in the stadium in the company of a roaring crowd will leave you high spirited and motivated. You are charged with enthusiasm and feel like dribbling with the soccer ball in your own backyard, and you actually do it inviting immense health benefits in your way.
Where your docs advice to keep yourself physically active failed, watching an exciting football match can change your mindset and attitude towards your lifestyle! This may sounda bit of an exaggeration. In fact, watching competitive sports helps build a self drive directed at an active participation in sports, and needless to say this has amazing health benefits.
Your visit and entry to the sports meet stadium generates money in the shape of entry fees collected. This fund finds its way into several constructive channels. It becomes a backbone for sustaining the future tournaments, meeting stadium maintenance costs, building new sports complexes and annexes, developing upgraded training and coaching facilities, taking care of the welfare of the players and athletes with an emphasis on giving financial support to players coming from economically backward section.
In fact, what you are paying at the gate as an entry fee goes a long way bringing in progress to sports, which is an important parameter of a nation's development.If you can afford to travel overseas as a sports tourist to witness a legendary sports meet, never miss that opportunity. It is like once in a lifetime chance.
The excitement of your co- tourists and sports buffs finds an expression through an explosive display of mirth. It builds up a wonderful atmosphere giving you convictions you would have missed a great opportunity in life if you had not come here to witness the mind boggling fun and excitement.
Key Drivers of Sports Tourism
Locational advantage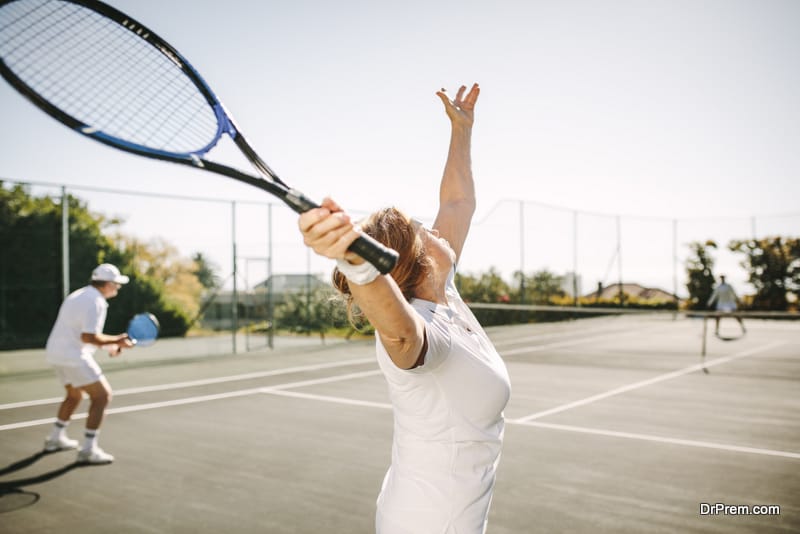 The nature of the specific sports events is the primary driver that accounts for the size of the visiting tourist population. Events like the Olympics, FIFA world cup soccer, World Cup Cricket, Wimbledon Tennis, French Open, Australian Open and Formula One Grand Prix motor car racing have their own positional advantages.
Destination-based popularity
These are legendary sports events founded on a massive base of popularity, prestige of competing nations and infrastructural accomplishments. However, location wise the venue shifts and a new host nation walks in replacing the old one. There is a tremendous competition and bidding with the wealthy nations vying to be the host.
Contribution and support of the host nation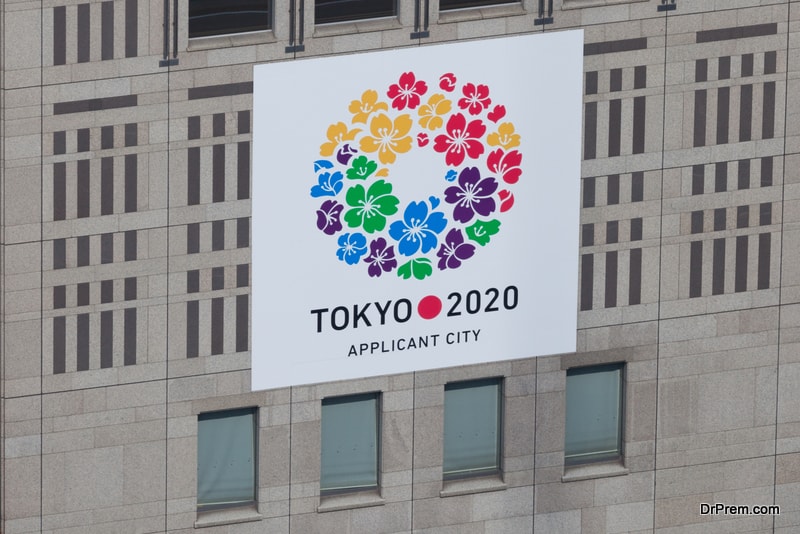 The contribution of the host country in the field of games and sports is a driving factor to make it a popular sports tourism destination. The popularity of the specific sports, which is being put up in competition in the host country is another major issue to make it a favorite sports tourism destination.
For example, if Germany organizes world cup cricket with all its technological, financial and infrastructural support in the background, it may not be able to pull in so much tourists as Australia or South Africa would do for that matter. This is simply because the game of cricket is yet to become a popular sport in Germany.
Destination infrastructure
The infrastructural set up of the host country is another key driver. The world class sporting events are basically glamour shows with the competing nations showcasing their best human talent in the field of sports and games. World class stadiums, swimming and diving pools, velodromes, boxing, badminton, tennis and basketball courts containing the latest sports engineering specifications is a pre requisite. The sporting facilities should have 'state of the art' technological back up framework for making sports tourism in that country popular.
These infrastructures are directly linked to competitive sports. Indirect infrastructural supports would be the gyms, clubs, training camps and exercise floors. Better these arrangements better is the chance of new sporting talents coming up. With more budding sporting talents, the chances of a country to become a hot sports tourism destination rise appreciably.
There are still other infrastructural areas that would take care of the visiting sports enthusiasts. Upgraded starred hotels, transportation network, connecting roads, bridges, flyovers, autobahns and shopping malls must have a world class feature about them. This will keep the visiting tourists fascinated and satisfied.
Existence of good restaurants for sampling good food and wine is certainly another key factor that will keep the tourist's appetite happy just after witnessing a neck to neck competitive battle between world famous archrivals!
Government initiatives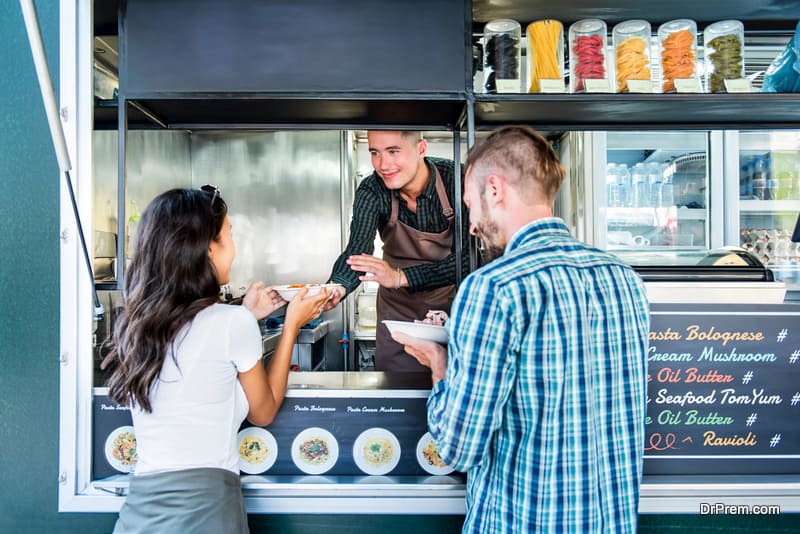 One of the most important key drivers to sports tourism is the attitude of the government of the host country, the local residents and the local business. Shopping malls, food vendors, restaurant owners, cab drivers and other service providers are the entities with whom the sports tourists from guest countries and local sports buffs come into direct interaction.
The attitude towards the tourists as it is needless to say needs to be friendly. It is quite obvious that there would be bargains on pricing of the services rendered, but that should never disrupt the rapport and wonderful relationship grown between the tourists and the local business over a short span of time.
This is a very sensitive issue and certainly a key driver. Tourist relationship must be improved. A dissatisfied tourist would never pay a second visit, and the news of tourist harassment in the host country would spread in no time affecting the inflow of sports tourist population in the future. Consequently, the inflow of revenue from sports tourism would decline.
Essential Components of Sports Tourism
Physical recreation, health and sports have become a very popular area in the tourism industry. Sports tourism is a break from other niche tourism sectors as it focuses chiefly on the health aspects and physical competitive games, which is an important parameter of success among nations throughout the history.
Civilizations evolved with the passage of time and health and sports have remained an inseparable feature in human history. It enjoys the helm of a countries progress indicator even today. Economic development of a nation is the most essential component of sports tourism.
An affluent country has a distinct edge over others in popularizing sports tourism within its political and administrative framework. It is a serious prestige issue. It gives loads of satisfaction to a nation seeing its athletes and the national team mounting the most coveted platform of the victory podium.
It gives the nation an immense satisfaction words can't describe to feature in the top position of the medal tally chart. But it is a fact that years of training in the latest infrastructural facilities and gyms have ultimately paid off. It has brought a smile to the nation watching with pride its athletes perform at amazing levels of strength, speed and skill. Lots of thoughts, modern techniques and eventually financial support have gone into making world class athletes.
World is waiting in anticipation to watch these world class athletes perform their best. These tourists make arrangements well in advance through pain and grit to get a ticket to the stadium where his dream athlete would perform.
Attitude of the government and its contribution to producing dream athletes, financial, infrastructural and training supports, popularity of a specific sport in a country, attempts to develop the popularity of a sport, the response of the locals and the psyche of the visiting tourists are the essential components of sports tourism.
Sports complexes, stadiums, racing tracks, boating facilities, golf courses and swimming and diving pools are the trademark constructions, which are very intimately associated with competitive sports and the volume of enthusiastic sports loving tourists they draw. These sporting facilities are the most essential components of sports tourism. Some of these structures have taken legendary proportions like the Marcana stadium in Brazil and the Wembley in England.
A very basic component having an important bearing on sports and the tourism it inspires is the geographical location of a nation and the genetic architecture of its people. For example, the Finns and Icelanders have traditionally done brilliantly in throwing events. No one can match up to the Jamaicans when it comes to the explosive sprint race competitions.
Long distance races had been dominated by the Kenyans and North Africans as is weightlifting by the Turks and Romanians. This geographic location and genetic linkage of a country and its people with sports is a very significant component. It breeds champions and makes the sporting arenas blaze with glamour and fan frenzy, a sure shot crowd puller.
The level of modernization and technological advancements a country has achieved has its reflection in the roads, hotels, eateries and transportation network of the host nation. These infrastructural facilities will be used by the visiting sports tourists. These are going create the quality of impression the guests have of the host nation. They have a significant role to play in the image building of the host and hence are essential components.
How to get more information on sports tourism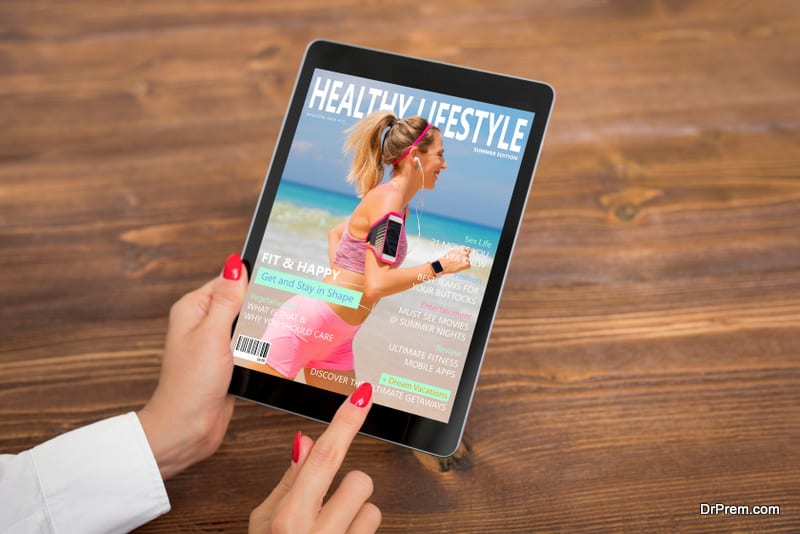 Upcoming sports events create such a storm in the media by their inherent sensational character that they generally do not go unnoticed. The arrival of big events like world cup soccer and Olympics is featured in sports magazines with much hype and color. Glossy illustrations backed by live interviews of star athletes and players, and the way they are training catches the instant fancy of the sports enthusiasts.
However, these magazines certainly have their limitations. They do not guide you as to how to accomplish your appetite for experiencing sports tourism. The primary fire that sets you on and goads you ahead to have a live exposure in sports tourism is provided by these sports magazines. They rekindle the spirit inside you which have always wanted to see Lionel Messi and Usain Bolt in high action.
However, you need to go a step further ahead and get the help of internet information so that you get concrete direction and guidance before launching and converting your long-cherished dream to taste sports tourism into a reality. Internet access brings a package of information instantly.
A little browsing along the internet gets you the fixtures and the venue of important matches to be played and competitions to be held. Besides, you get to know all you want regarding the sports tour operators, their mode of operation and the price at which they sell their service. All you need to do is engage your search engine intelligently and effectively over the net.
You can directly contact tour operators specializing in organizing a trip around a major sports event. Off course, past experiences and credentials of the operators in this specialized field of entertainment is a vital factor. Just get into their website and start posting your queries. There is a FAQ portal in the site where you get most of the information you are looking for. For anything uncovered, you can always shoot a mail carrying all that you have in mind about how to go about sports tourism.
However, in some websites you do get a direct access to interact. You need to have a prior registration, and it is a matter of a few minutes to get registered. You can interact anytime for any queries. Online chat facilities make things simpler. You need not run here and there regarding your arrangements of sports tourism. Necessary information like which sporting events are worth watching, where to stay and dine and what are the added attractions are presented to you in a comprehensive package.
Besides internet, there are associations and clubs for sports lovers, which are loaded with information for enthusiasts in sports tourism. These bodies certainly are very active in matters of sports and general physical wellbeing and physical fitness camps. These clubs do organize sports tourism programs around major sporting events, and enthusiasts may get enrolled as a member and get the required information to make his dream of sports tourism come true.
Getting more information on sports tourism
Sports tourism is a rapidly growing sector in travel and tourism industry. It has great promises for the future both in termsof improving the economy of the host nation, bringing in more business to local people, and exposing the tourists to an exciting, competitive and wonderful multinational atmosphere focused on the basic motto of a sporting event where participation is the most important part, for victory or defeat is the only outcome.
However, there is an updation barrier between the interested tourists and the sporting event itself in terms of the venue and timing of hosting the game. If the tourist is interested in soft sports in which he likes to participate, he needs all the information on the type of sporting opportunities available.
There are reliable sources of information to feed the tourist with all the necessary data before he can plan his itinerary and move into action. Sports Information Resource Centre (SIRC) is one such leading source, which has been serving the sports loving tourists across the globe.
SIRC has a huge data base and archives to share reliable and quality information with the sports lovers. You need to register yourself and get access to your favorite links and the news slots of sports tourism. Just get yourself an online entry password to the site and you will be browsing through an ocean of reliable updates minutes later.
Sports libraries are other important sources of information on sports and leisure tourism. Libraries are fundamentally non-profit organizations fed by grants and membership fees. They are practically a store of data and interesting information authored by reliable and experienced writers with proven track records.
Libraries are run with a view to enhance the knowledge of its members in the field of sports and sports tourism. In return for a periodical membership fee, you are exposed to a world of text focused on sports tourism. From the sports library archives, the tourist gets all the information he is looking for. There is a large collection of sports tourism books organized properly to facilitate the search.
The internet search engines are probably the most easily accessible sources for a supply of information backed with illustrations and data. The information retrieved is the fastest helping you make snap decisions, and book your trip well in advance to avoid the last-minute rush leading to non-viability of seats and throwing into disappointment.
Online journals, hand books, encyclopedias and sports magazines provide enormous feedback on sports tourism opportunities available where you may start looking for a break through an exciting trip.
You can go for a membership in sports tour associations and clubs who have adequate information about sporting events being held across the globe, and have enough resources and administrative framework to organize a sports tour in which you being a member can participate as well. Locations and websites of these clubs and associations are also available on the internet.
Tourist information centers in some countries have a separate sports cell altogether dedicated to provide the sports enthusiasts all the necessary information and support.
Travel and tourism arrangements in sports tourism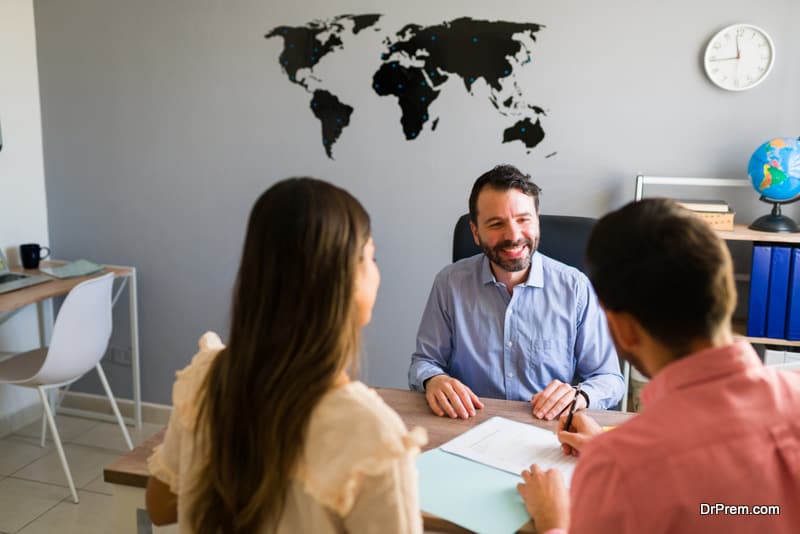 Sports tourism sees a great arrangement organized by tour operators and tour agents with a rising trend in this niche tourism sector. Tour operators are quite organized and very much alive to the latest updates. You will be happily surprised to find they are ready with the answers to all queries you have in mind yet to be shot!
The keen fight to be in the business sees fallout where the best lives on. The survivors in sports tourism industry drum up quality service for the tourist faster than their competitors do. Tour operators and travel agents have a very strong network around the world.
Their information base is supported by a sharp data collection expertise so that whenever a ground breaking sports event comes in the pipeline, they are all set to keep their clientele informed with efficient service discharged to give the sports buff their money's worth of contentment, if not more. Good and competent travels agents target at providing as much coverage as is feasible in the realm of clientele service.
It is ensured there are minimum intermediaries in service providers' value chain to avoid customer confusion, and loss of precious tourist time and the money that goes with it. If an intermediary in the chain backs out from commitment, the entire itinerary gets disrupted.
However, it needs quite an investment on the part of the travel agent to deliver one big and compact package providing solution to customer issues.  Only big operators are generally capable of handling such large-scale enterprises.
They simply pass on their investment burden onto the customer pricing policy. Nevertheless, the customer still has leverage with minimum confusion and time wastage spewing fury. The trip hazards eventually build on in layers and figure in the tourists' mounting expense bill.
Resourceful tour operators guide you all the way through your tourism schedule. Sometimes they have an access through reliable circuits and help procurement of dream tickets. Consequently, you are entitled to a good viewership vantage point. You feel relaxed that they have booked the best possible section of the stadium for you. You settle comfortably and watch an exciting soccer match within the limits of the worth of the entry ticket you have paid for!
Needless to say, the operators put on a meticulous effort right from booking your trip up and down the sports trip destination including booking accommodations of your choice sending you the interior plan of the room you are gonna put up with the tariff tag. They do care for the choice of food you would like to opt for.
The operators arrange the transport and update you of the exact distance between your hotel and the venue of the sports event. If you rely upon the services of a proficient travel agent, you precisely come to know well in advance about the size of your sports tourism budget. No worries for deviations if any as the issue would be settled on amicable grounds on mutually agreed upon borderline.
You can always establish contact with well-organized travel agents over the internet. You get acquainted with their track records revealing their proven expertise in organizing gratifying trips in the field of sports tourism. Get in touch with the travel agent, and certainly you are fascinated by the range of sporting events they have on offer for a thrilling exposure.
They touch both nationally and internationally reputed sports events encompassing a breath-taking choice from a whole range of sports. Fun packed games like soccer, motor races, water sports, cricket, basketball, golf and athletics to name only a few come alive gripping with the magical touch of the services provided by a competent sports tourism travel agent!
Budgeting in sports tourism
Budgeting in sports tourism touches multiple areas ranging from cost of air tickets to your destination and back home, hotel rentals, inland transportation tariff, your tour agent's charges, expenses on food, beverage and sightseeing in case there are places of interests to look around, and off course most importantly the cost of match tickets and stadium entry fees for the specific sports event you are planning to view.
Your target is to work out a feasible expenditure plan to achieve the maximum benefit and fun out of your sports tourism venture avoiding wasteful and unnecessary activities, which have no connection with your target. Focus should be on sport tourism and the relevant activities leading to expenses that you need to incur out of your hard earned savings.
Match tickets and stadium entry tickets for viewing sporting events ranking high in the popularity meter are often purchased in bulk by the intermediaries to create an artificial scarcity of tickets. They hardly have any interest in the sports itself. Their motives are plain and simple. They are out to make a profit hiking the ticket prices taking advantage of the ticket scarcity created by them.
Try to stay clear out of these tickets unfairly sold at a premium. This may shoot your budget beyond manageable limits. Keep a close rapport with your tour agent for ticket procurement at a fair price and in advance. It is only your tour operator whom you know and on whom you may rely on issues relating to financial transactions. Rest is all absolute strangers, and there no point in believing they would play fair with you in monetary dealings.
You have planned to witness the most exciting sporting events, and your plan to catch and preserve the dramatic moments in a classy competitive sporting battle cannot lag far behind. Undoubtedly, the next major area of expenditure is the camera, batteries, memory chips and the stock of films that you need to carry.
The nail biting thrill inspired by magic dribbles in the soccer field and the legendary goals and dramatic saves by the goalkeeper need to be preserved forever. The lethal leg cutter delivered by your favorite bowler and the master batsman flinging the ball over the boundary rope are worth preserving clicks! And so does a record breaking 100 meters sprint event.
The need to carry your camera becomes imperative, and long after your live experience in the gallery is over your need to call upon the exciting flashback can be made possible only through these well preserved shots. Therefore, expenses relating to this wonderful recording device and its ancillaries need to be factored in your master budget for sports tourism.
The duration of your stay in your sports tourism trip has a direct bearing on your budget. Chiefly the hotel rent, food and local transportation cost mounts if your stay is long. The availability of match tickets is a crucial factor. For example, you get tickets for two exciting sports events with a duration gap of seven days in between.
The situation becomes tricky as you need to stay all those seven days meeting expenses to able to watch both the events. Your actual stay bearing all related expenses is for seven days while you enjoy the fun only for two specified days of the matches. These aspects need to be taken care of while drawing up the budget.
Activities in sports tourism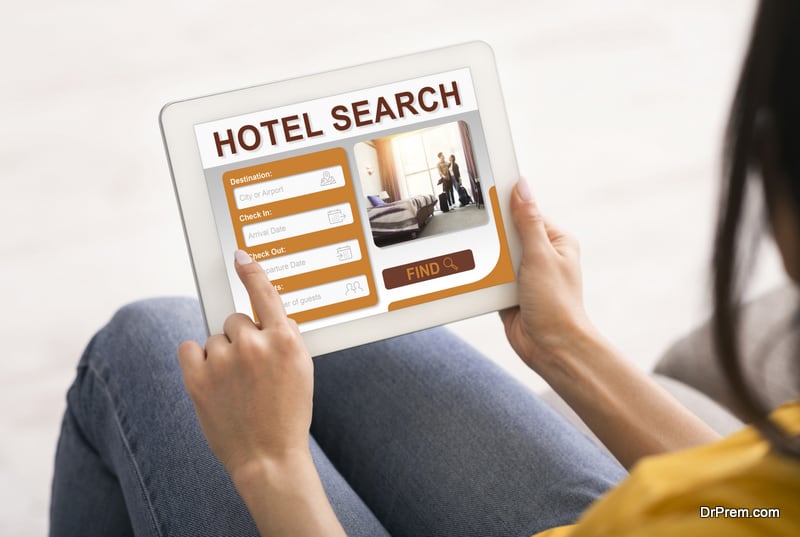 Sports tourism inspires a lot of activities as the sporting events and competitions themselves do that starts from drafting your itinerary, booking of a decent hotel, locating eateries with good food at reasonable prices and being acquainted with the network of transport available. A very important piece of activity is to get a map of the place from sports tourism department. Location of the stadiums and approximate distance between them is a significant issue.
The situation turns tricky when you have a ticket for viewing a specific sports event but may have another ticket for an equally exciting event located way apart. The worst situation will be if the duration between the conclusion of the former and commencement of the latter is quite narrow.
Then the time element and the distance factor become crucial. You need to plan your sports tourism schedule keeping all these factors in mind and opt for viewing any one event for obvious reasons.If you are an enthusiastic sports spectator planning for exciting sports tourism, you may plan and execute a series of activities. One such doings would be to meet your favorite team or your dream sports personality for autographs.
You may even have an informal conversation with them adding to your quality time spent, but then off course you need to have the welcome signal from the other end. If you are a sports journalist, this becomes part of your job.
A very important activity that will keep you busy throughout sports tourism is taking photographs of events and personalities. Clicking your favorite sports personality in various moods and actions is not doubt equally interesting as watching an exciting event.  These shots may turn out to be priceless in the future if you can exhibit them through proper channels.
Prior to actually viewing the sports events, you may take a preliminary survey of the stadiums where you going to sit and watch your favorite events. The location, the distance from your hotel and existence of eateries in the vicinity of stadium gives a rough sketch of the area so that you become acquainted with the place.
There will be a heavy rush of sports lovers in between stadiums, hotels and on the road. There will certainly be a pressure on the public transport and cabs especially during the hours when favorite sports events are hosted. Make sure to get the cabs and the buses when you are leaving your hotel for the matches and sports.
Do a bit of homework and get prior information relating to bus departure timings and locations. Getting the cell number of the cab driver would prove wise to establish contact when you need him the most.
Get a survey of the rentals for hiring a cab if you happen to hire one on your way to the stadium. You may also take a little pain to locate your nearest police station in case you need to report if your cab driver slaps on you an unfairly exorbitant rental bill. However, you can always choose to avail public transport like the city bus instead of hiring a cab.If you have time to spare, you can choose for sightseeing and shopping which would add more flavor to your trip.
Best practices to be implemented in sports tourism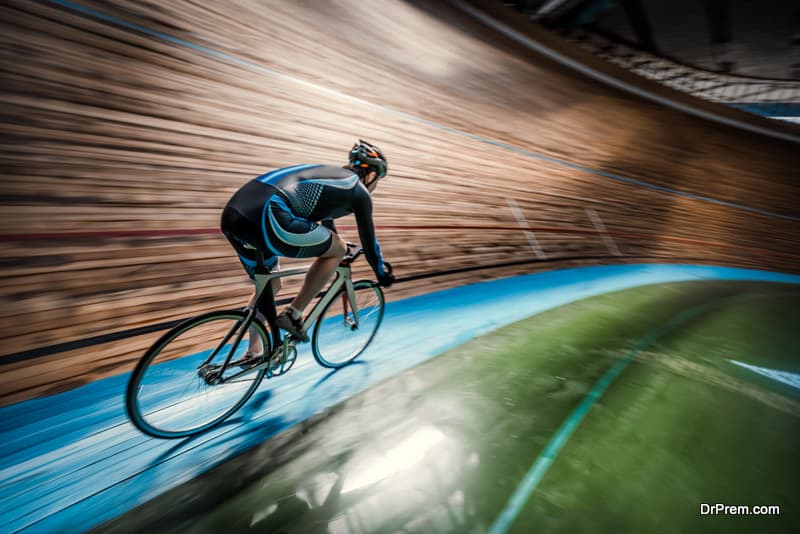 Sports tourism promises an awesome potential. It helps fortify the economy of the host nation in one hand and on the other it exposes the visiting tourists to an exciting experience revolving around an all round awareness in the field of health, physical prowess and entertainment through active participation in a sporting event. Even watching a competitive sporting event helps the spectator stay connected with the person within who had always tried to excel in sports which may have remained unfulfilled due to lack of opportunities or encouragement.
The national team of a country in the field of soccer, basketball, cricket or tennis is the perfect representation of youthful vigor and plays the role of brand ambassador making its presence felt in the international meets.
This is something wonderful that helps bridge gap between nations over petty issues and fosters a healthy competitive spirit striving to excel in the field of sports and athletics. The nations have a great opportunity to showcase the progress made in organizing and taking sports to a level that fascinates the world and is certainly an indicator of economic progress of the nation. Benchmarks are set, and the nations get a finite direction the way along which they should move to bring about an all-round development so far as the health parameters of the nation are concerned.
To popularize sports tourism, the sports promotion cell, the ministry of sports and the tourism promotion department of a nation should work in combination in order to upgrade the image of a nation so far the sports scenario of a nation is concerned.
The team should have adequate support from the government and must induct expert views of the country's renowned sports personnel. The areas of strengths should be fortified, and the areas which are limping behind the international sports performance benchmark must be taken care of so that the country becomes a favorite destination of sports enthusiasts.
Sincere efforts must be focused on upgrading the infrastructure and the internal transportation system so that it leaves a positive impression on the visiting tourists and sports enthusiasts encouraging them to make repeated visits. State of the art stadiums, velodromes, swimming pools and golf courses must be built so that the sporting events can be organized at an international level. Equally important is the existence of good and comfortable hotels with a good administrative system emphasizing on quality customer service.
A good fund management system must be installed focusing chiefly on the earnings of a nation from sports tourism and expense budgets allocated on direct sports, development of athletes and the infrastructure. A fine balance must be struck between expenses and earnings on sports tourism so that there is always some room for improvement. Participation by the government, premier sports clubs and tourism promotion cell is a must to bring about all the necessary developments.
Precautions in Sports Tourism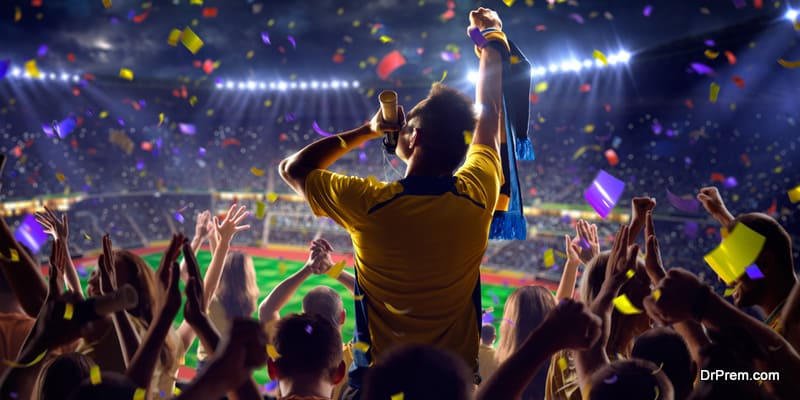 Sports tourism arouses an international interest all at a point of a specific time span among the world population. However, 'interest' is too weak a word to describe the scale of passion and frenzy the events like The Olympics, World Cup Cricket and FIFA World Cup soccer inspires. Emotions and intense love for the competing nations dominate over rational thinking. When rational thought process and general calm are lost, you are in for a trouble while on sports tourism venture and hence a few words of caution.
If you have planned to go with your travel agent, do everything to establish his reliability as basically you are entrusting your safety, money and your entire entourage with your chosen agency. Promises made before receiving your payment must be kept till the point of time your contract with the tour agency is over, and you are back satisfied.
A giant sports meet is a massive gathering with millions of tourists from various nationalities including the home crowd collecting around the sports event venues. All in the crowd are not certainly good people for anti-socials and goons put on fake pretensions and are out to make money at your expense.
There is no need to make friendship with a stranger as you cannot read his intentions. Never invite a stranger to your hotel room and never share your hotel address with him for obvious reasons. Neither your hotel administration and nor your travel agent will share the responsibility for your foolishness if you happen incur any loss in the process.
Get clearly defined route maps from your hotel to the venue of sports so that you do not have to grope your way back with great difficulty. Always keep in touch with your hotel authorities over the phone as they are your only guardian overseas.
As a precautionary measure in any trip, you should never expose your valuables and money as you may be inviting a burglary. And never to feast on the food sold open just at the outskirts of a stadium however tempting they may look. Disease may spread from the contaminated food throwing your entire tour into a topsy-turvy. Your expense budget will instantly spill over on medical grounds, and the worst thing is it will leave you badly shaken both physically and mentally.
Also be cautious while consuming drinking water as infected water taken from an unknown source will send you straight to hospital writhing in pain instead of enjoying a soccer battle in a grand stadium. Using packaged water for drinking purpose is the safest option.
Take adequate safety measures to protect your camera, which you would definitely be carrying to shoot dramatic moves and exciting moments in a game. Give a cushioning pad to your camera especially to the lens so that they do not get shattered.
Do not forget to carry a stock of emergency medicines. You may need them when you find them too expensive abroad. So it is better to carry them before stepping out.
Dos and don'ts in sports tourism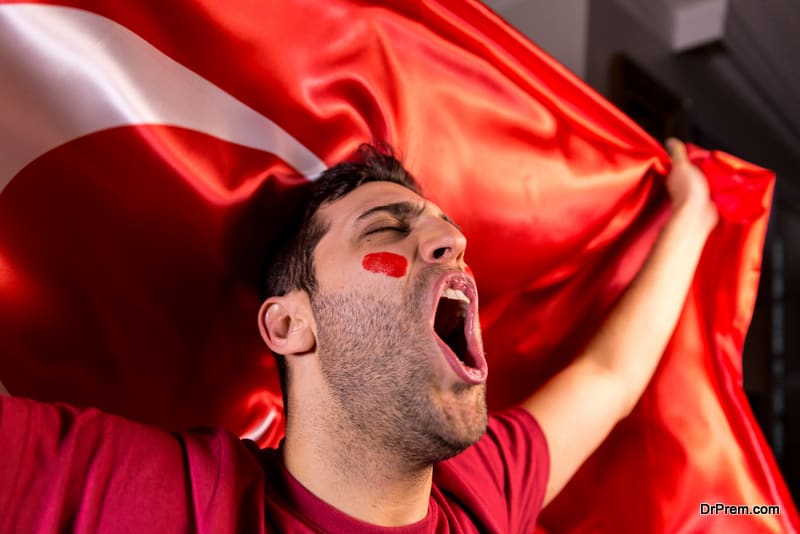 The basic feature familiar to sports tourism is one of rush, the cheering crowd often in a boisterous display of passion, mirth and sorrow and fundamentally the entire atmosphere is laden with emotional outbursts resulting from the wins and defeats of the favorite teams.
Amid this relatively chaotic state of mind, the tourist needs to stay cool and calm and should make every move based upon rational judgment. It is important to show respect towards the national flag and the anthem of a team who might be the arch rival of your national team.
In a fit of frenzy while cheering and shouting for your favorite team, do not display any such behavior or action which may hurt the feelings of the tourist spectator occupying the seat next to you in the stadium.
Defeat of the favorite team in the hands of the opponent definitely sucks. However, it is imperative you control your emotions and do not break into tears. That would be too silly an expression of sorrow.
Getting into a fit of rage resulting from fallout of your favorite team's embarrassing performance in a sports meet would be dangerous. Rage is destructive having disastrous consequences. It may push you towards unruly acts like hurling the drinking water bottle at a target or damaging public property like the stadium seats.
This will straight away land you behind the bars, and you will face criminal proceedings. More important is your uncivilized animal like behavior would just put your nation into shame. This would definitely lead to serious issues which would only mean a bad experience for you.
Decisions of referees, umpires and sports judges may trigger threats for the general peace of the sporting arena, but then again controlling your emotions would be the watch word.
Sports tourism invites a large crowd with a population belonging to different nationalities. The motives of the people building up in the crowd are mixed, and so it is wise not to display your money and valuables in the open. You may lose them to thieves and pickpockets.
Try to move in groups, and when you have finished watching your sports event it is prudent to come back to your hotel straight instead of undertaking isolated venture in search of new attractions of tourist interest.
Never invite strangers to your hotels with whom you have made recent friendship while watching a tournament. You do not know the intentions of strangers, and so it is not prudent to take risks on assumptions.
Neither must you express a look of suspicion towards a stranger, which is a bad manner. Just stay normal and act polite.
Never should you attempt to celebrate your favorite team's victory with a display of fireworks. This may end up in accidents. The country of your visit for sports tourism may have imposed a legal ban on fireworks and your unawareness of the local law will not help you. You will probably face a law suit for involvement in fireworks display.
Out of excitement you may be tempted to draw attraction of your favorite player and inspire him with your verbal encouragements and shouts, but remember you are doing him no good. Instead, you are disrupting his concentration and focus; therefore, it would be better if you refrain from delivering such vociferous cheers.
Things to do post sports tourism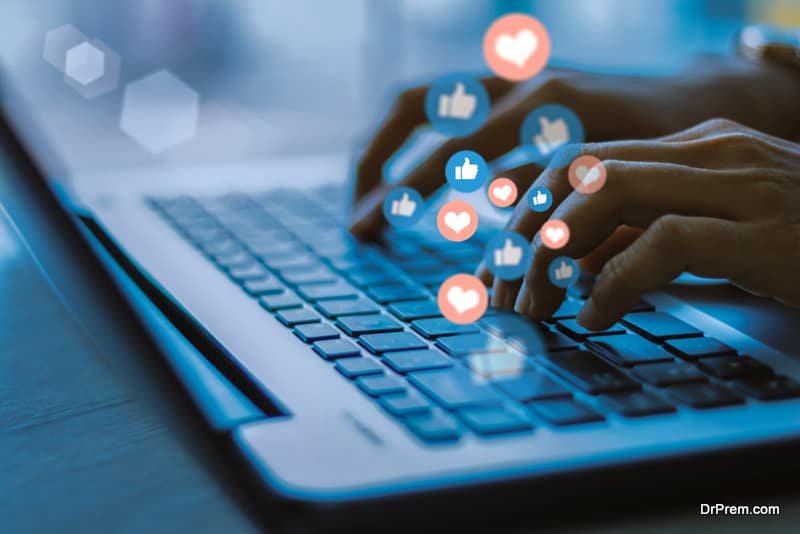 Experiences and exposures to sensational sports events like FIFA World cup soccer, world cup cricket and Olympic Games are simply mind blowing. The aftermath and the powerful impact stay on with you for quite some time even after the actual event is over. The exciting spectacles that you have witnessed, the lessons that you have learned off the field and the famous sports personalities that you may have happened to meet from close quarters are great value additions.
These priceless exposures leave you a bit more accomplished. From now onwards, a new assignment has come upon your shoulder that needs to be executed that is how to prepare yourself for the next sports tourism venture to add to your memorabilia. You may have felt certain lapses in your plans or have missed some exciting tournaments due to shortage of time and funds. This is the time to list down those things so that in your next venture, you can accomplish the missed opportunities.
You must have taken photographs of some exciting boxing bouts, badminton rallies, dream soccer dribbles or match winning performance of your favorite batsman. You have used your video camera to catch the dramatic moments. Now, you may well take a step ahead and upload the fun on the social networking sites for all your friends to feel the same thrill you have felt live, irrespective of their location of stay. If you are lucky enough to manage few autographs, they are worth displaying too. Friends envy owners pride! After all, these are your priceless possessions.
You can actually spend quality time with your family especially your kids over excerpts of exciting match records. You may explain to them the intricacies and brilliance behind a well spun strategy and team effort that goes a long way into defining success. And the best time to do it is while you rummage through your sports photography album or while viewing your video recordings shot in packed stadium charged with exhilaration and passion. It is a good piece of education for your kids.
Post sports tourism, you may pen down your experiences on a personal diary containing detailed information of the hotel in which you have stayed, its special features and specific reasons behind likes and dislikes. Contact number and email IDs of the transport organizer would help you keep their track. In case their service is outstanding, you may refer to your friends visiting the same place on sports tourism. These contacts are worthy of revival and may come to immense help in the future. Post tourism, it is a part of your activity to keep in touch with these valuable contacts.
Sports tourism brings in a grand meet of the best athletic talents from a number of nations under their colorful banner. This is a perfect venue for bringing up a feeling and necessity for physical exercises and workouts. These are all health friendly activities and a great tension reliever in our hectic and busy life schedule. So what you learn in sports tourism should be practiced post tourism in order to sustain a healthy life style.
Sports tourism destinations fans would love to visit time and again
Watching your favorite sport on the television is more than enough to keep you completely engrossed for at least a couple of hours. But have you ever thought about watching the same sport in a stadium filled with likeminded individuals? If not, then we recommend that you do! And to get the best experience, we recommend visiting these destinations that are literally brimming with sport frenzy fans!
New York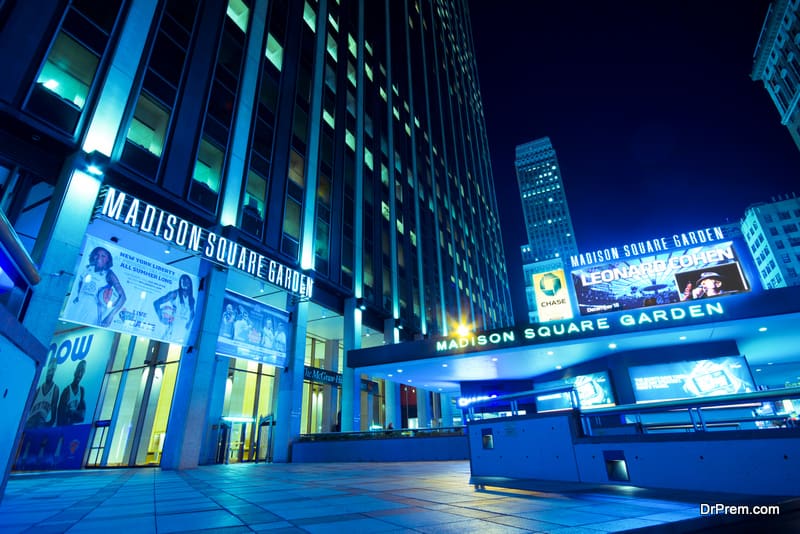 Get caught in the frenzy of the basketball season in New York which is home to several famous basketball teams, including the New York Knicks. And the best place to catch all the action happens to be the Madison Square Gardens, where the best seats of the house are located right along the court, and let you enjoy a bird's eye view of the game.
Are you a baseball fan? Then you definitely need to head over to the world renowned Yankee Stadium to catch a high octane game of baseball. Sit right next to the field and watch as fielders literally climb over fences to catch hits. And don't be surprised if you see happen to see a homerun headed your way (not to mention the bat the caused it).
Brazil
Walk into any stadium in this football frenzy nation, and you will feel as if you are a part of a carnival. The Brazilians love to show their love for the sport of football, which is pretty evident from all the music, trumpets, drums, cheering and dancing. It would be pretty easy to get swept away by these lively parties. No wonder then that Brazilian football team manages to win the coveted FIFA World Cup quite often. With fans like these, you would definitely want to put your best foot (— er, shoe) forward!
London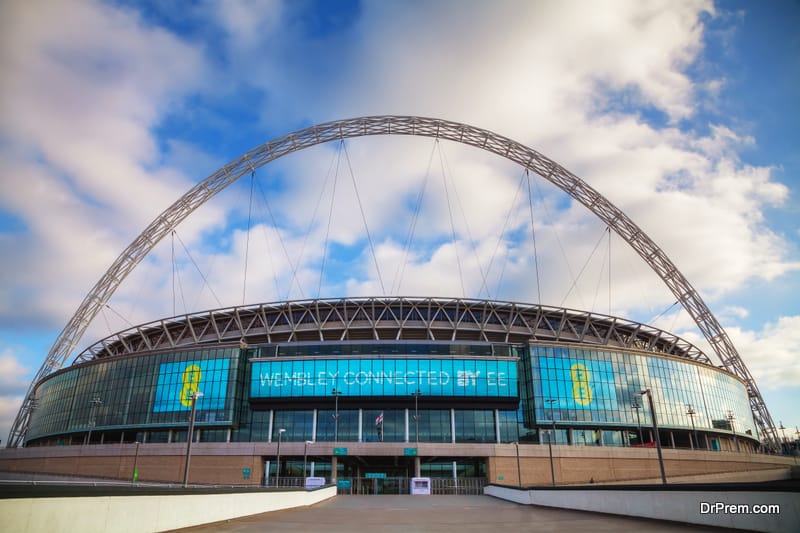 Another place where you can catch the sporting frenzy is London which is known for its football clubs. The Wembley Stadium in the city hosts the FA Cup which sees all the prominent football clubs in the UK battle it out to win the coveted trophy. Considered to be the oldest football tournaments in the entire world, the FA Cup would enable you to see some of the greatest names in the sport, and probably some of the most fanatic sport lovers in the world.
Monte Carlo
Known for its Formula One Grand Prix tournaments and circuits, the Monaco Grand Prix in Monaco, Monte Carlo is the place to be if you love racing. The race would take participants through the winding streets of capital city, and spectators can expect to see some really nail biting moments in the form of accidents and near misses. The pleasant year round weather would also make it easier for fans to travel to the destination during the racing season.
Australia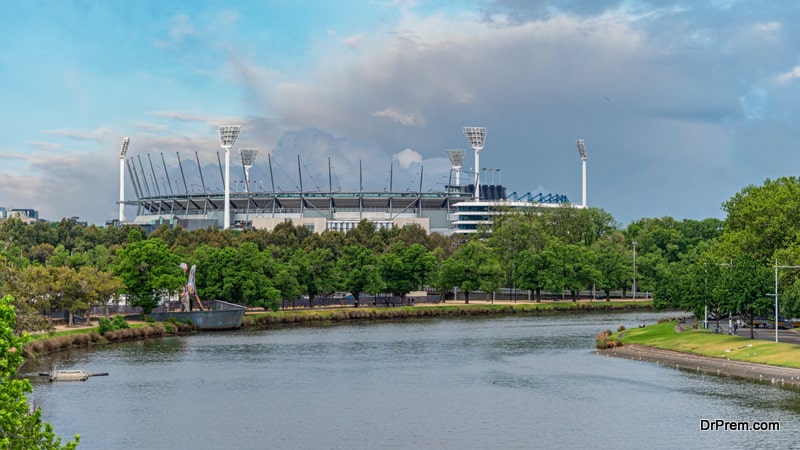 Australia and The Ashes tournament go hand in hand. Touted to be the oldest cricketing tournament, not to mention the biggest, The Ashes tournament held in Melbourne sees cricketing biggies from Australia and the UK battle it out for the coveted trophy. The tournament stretches for 25 days nonstop. And you can opt to pop into the stadium to witness a match (if you are pressed for time) or all the matches. Walking into the stadium would give you a genuine feel of how much these nations love the 'gentleman's game'.
Kentucky
Famous for its horse races, the Kentucky Derby is an annual global event that sees plenty of world famous horses race against each for a stretch of 2 kilometers in order to bag the coveted title. The event has earned the moniker 'most exciting 2 minutes in sports history' from its loyal visitors, and has to be seen to be believed.
Watch the race as a mere spectator as the crowds around you scream out loud for their favorite horses. Or join in the fun and start cheering for your favorite horse until your throat becomes hoarse.
Argentina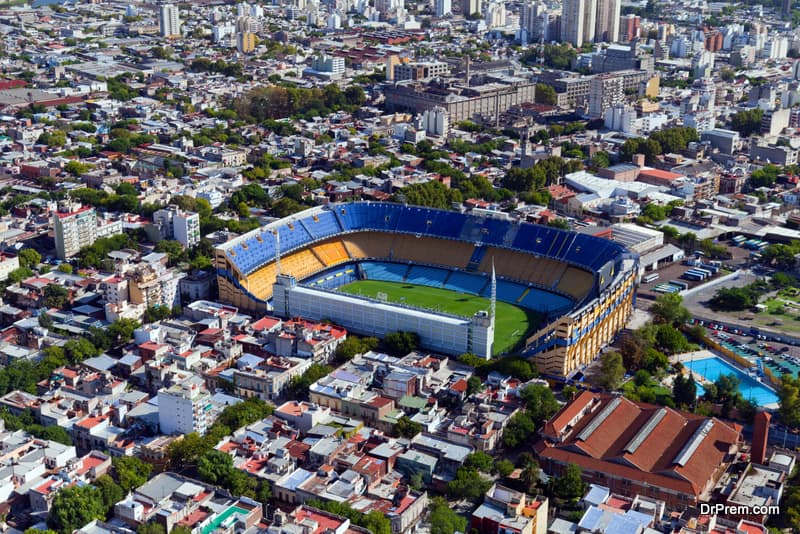 Another football loving nation in South America, Argentina is one of the few places on earth where you can literally feel the fervent pulse racing through a stadium during a game. Be treated to huge crowds that would chant slogans, jump, scream, play drums, dance, wave flags and light flares and fireworks in support of their team, even before the match starts. One thing you need to note though is that the Argentinians are a friendly bunch of people who would include you in their group, as long as you do not support the team they are playing against!
India
Cricket is like another religion in India. And when it comes to a major cricketing tournament, nearly half of the country's offices declare holidays to let their employees catch the action. The quintessential Indian cricket fan is one who idolizes the nation's cricketers, and would go to any lengths to be present at a particular game, even if it means traveling half way across the nation by foot. And don't be surprised to see huge crowds standing fervently in front large TVs placed in large malls, shopping centers, movie theaters and even offices when an all-important game of cricket is being played between India and its neighbor, Pakistan.
Sweden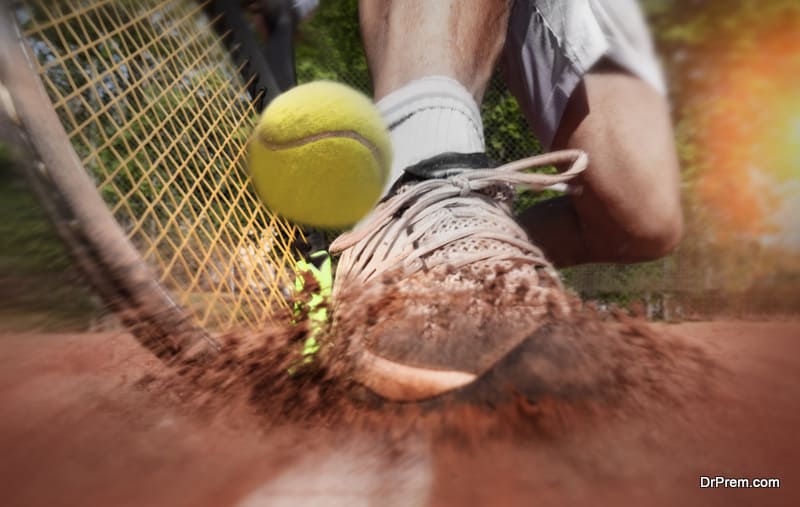 Sweden is famous for its tennis tournaments. And the Australian Open Tennis tournament manages to attract thousands of fans to the country every year. Enter the venue and you will not find it hard to spot the customary Swedish fan, dressed in yellow and blue, and all geared up for the game to begin. And no matter who wins or loses in the end, the Swedes make it a point to enjoy the game thoroughly and have the time of their lives. Sit with them and you will know what we are talking about!
Japan
Ever heard of a polite sports fan? Head over to Japan and you will find plenty of them. The Japanese go bonkers over baseball and have great respect for the teams that play the sport. So much so, that individuals supporting a particular team would scream, shout, chant, jump and dance when their team is batting, and then turn silent when they come out to field, allowing the fans of the opposition team to begin their innings. It is almost like giving respect to everyone who is a part of the game, and definitely a great example for sports lovers all over the world!