Overtourism: Travel destinations suffer from too many tourists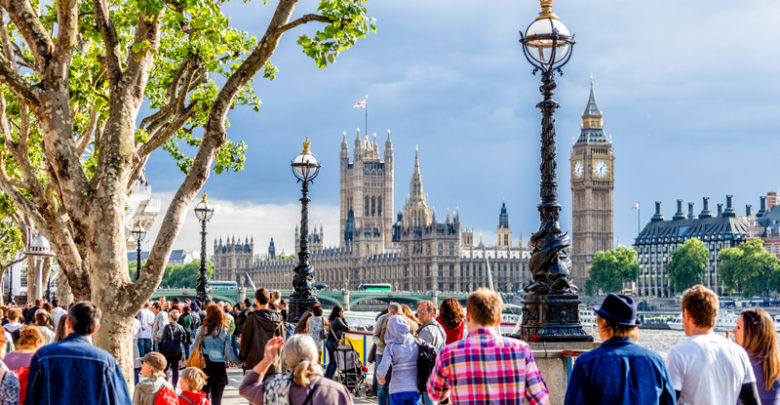 Huge number of tourists pouring in from near and far causing severe damage to a destination is overtourism. Both locals and tourists themselves complain they are not happy about it. A glaring example is the rising death toll in Mt. Everest climbers. While there are several factors behind the climbers' death, overcrowding of tourists is a vital one.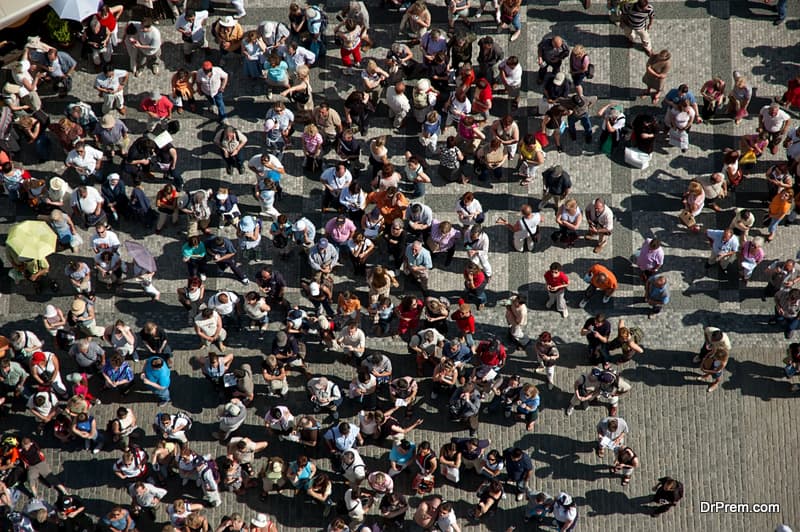 Overcrowding adversely affects the quality of tourism and local life. There is little space for people to move around free and undistracted. Too many tourists mean piling of garbage to dispose of. People residing in cities with overtourism have voiced their insurrection time and again.
Travel destinations with overtourism are undertaking policy changes. The government is putting a limit to the number of tourists visiting these cities in a season. Hopefully, measures are believed to work. It is high time the tourists be more responsible to the destinations they visit.
Causes of overtourism:
The effects of overtourism can be conveniently traced back to the causes. Last few decades have seen a surge of movement of travelers around the globe. The frenetic rush of people to specific hot destinations has been a cause of concern for local populace, environment and culture.
However, the underlying reasons triggering a spurt in a desire to see the world are as follows:
Cheap airfare: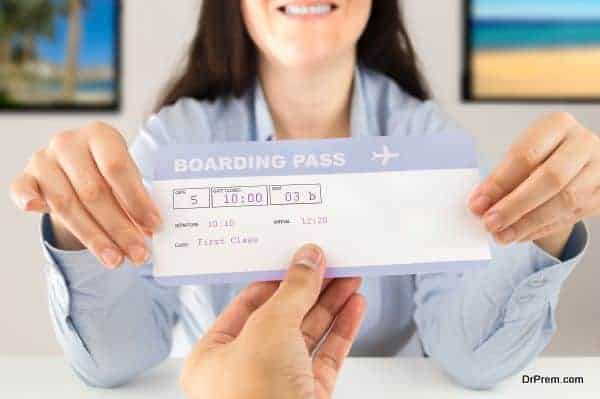 If budget airlines offer incredibly low flight ticket prices, who will not avail the opportunity? Particularly, European trips have come around at darn inexpensive flight rates! Consequently, it is not only a larger number of tourists cramming the destinations, but also the spent fuel ejected from aircraft is doing no good to the environment.
Cruise ships:
Cruise ship travels are often wallet-friendly, inspiring tourists take ocean trips to far off places. When the vessels are docked, people on board go in huge numbers stepping on the destinations. They do not spend much time, but their brief stay disrupts the rhythm of local life. Pollution from the crowd adds to the garbage and there is an overall bedlam to which locals are not used to.
Home share concepts: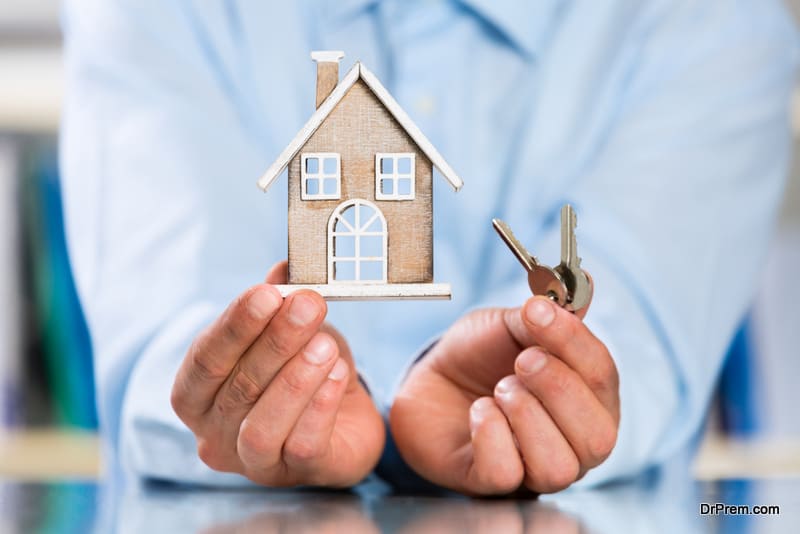 Airbnb online marketing links enable local residents to make some extra buck by renting out their accommodation to tourists. But this concept has its demerits in an already overcrowded town. It has been a cause of economic issues, beating the business of local hotels in a price cut race.
If you rent your property out of lure for money, your privacy may be violated by guests whom you hardly know. Since they are paying money, they might take some liberty which you won't like. Damaging your commode flush or spilling toothpaste on washbasin might be some examples. In a nutshell, you feel claustrophobic by having too many people to share your property with.
Social media:
Be it the internet-driven travel company websites or social networking platforms, people come to know of new places and charms they hold. As a consequence, a desire to visit these places gets planted in mind. This initiates travel and more of it ends in overtourism.
Effects of overtourism – Finding an answer to curb the growing threat:
A joint study was conducted with Mc Kinsey & Company by the World Travel and Tourism Council on overtourism. The following conclusions regarding its effects surfaced:
Local residents themselves feel like second-grade citizens being pushed by the burgeoning tourist crowd. They feel their culture and values are being assaulted.
Tourists themselves complain ironically against the rising number of tourist visitors. There is lesser space to move about and a long queue in whatever they wish to do. Restaurants, accommodations, logistics and every facility hardly leave any room to share the bliss. They wish they had not come here.
Infrastructure taking on heavy traffic:
An overload of tourists is bound to have its toll on the infrastructure. Wear and tear set in fast, demanding faster replacement. This means more costs in the pipeline, an unhealthy signal which the destinations have to cope with much against the will.
Damage to nature: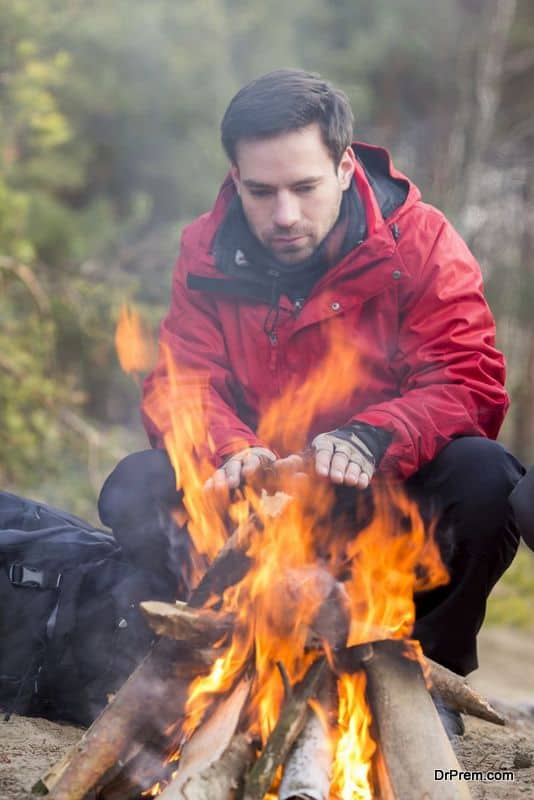 The destructive impact of overtourism has its indelible footprint on the environment. More tourists would mean more damage to local flora and fauna. Wastes pile up in beautiful landscapes and pristine forests from food leftovers and plastic bottles. Some of them may even go to the extent of inscribing texts in tree barks or shooting bucks for game meat!
Threat to culture and heritage:
Not all, but some tourists even go lengths ridiculing local culture, especially if it is a tribal belt. This is dehumanizing. It hurts the sentiments of locals. Added to this dark side of tourist attitude is an attempt to impose city-bred cults of modernization on simple and rural folks – a menace afoot. With more tourists exploring destinations, damage done to the local heritage takes an irrevocable culmination.
Time to draw a line: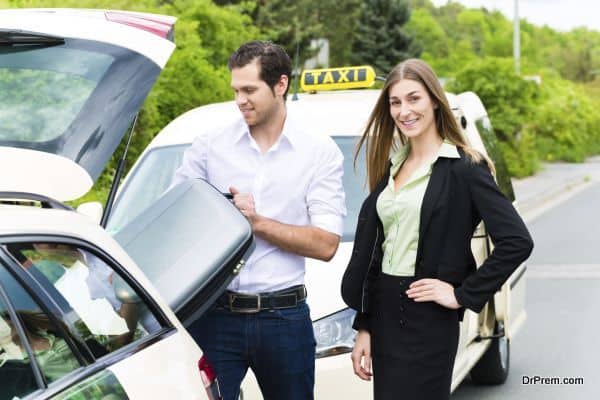 According to the United Nation's World Tourism Organization's predictions, global tourism would hit an astounding 1.4 billion by 2020! It is imperative to draw a line somewhere, putting restrictions on tourist visit. This is a trade-off exercise between benefits accruing from expanding tourism and damage to environment, life and culture that go with it.
Among beneficiaries we have:
National and local governments getting an infusion in exchequer from tourism-driven revenue.
Businesses of travel agencies, transport companies and all down the line getting a boost.
Gratification received by tourists from travel.
Local business, handicrafts and employment that thrive on the travel industry.
Stiff aversion would certainly come from these groups once regulations on reducing tourist visits are implemented.
Accepting as a personal liability:
Cities with overtourism are suffering from multiple injuries that we travelers should realize. Before any rulings come from the competent authority, should we not face up to our accountability? Public awareness has motivated us to replace meat consumption by veganism. It has educated us to use less plastic and more of biodegradable wastes.
In the same determined footing, it is critical we keep our mission against overcrowded tourism alive. Travel modes are climate killers. Cruise ships, flights, trains and vehicles all contribute to atmospheric pollution. It is better to avoid traveling in crowded places or look for less crowded places. It is more a matter of conscience than a matter of government strictures.
Too many people are desirous of travel all at the same time: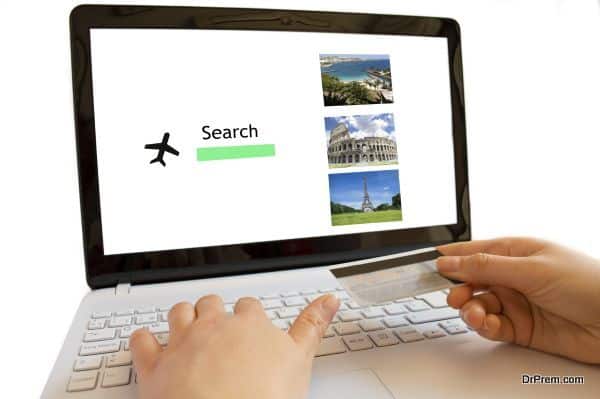 Travel pattern needs balancing out to spread the crowd evenly throughout the year in a destination. A massive influx of people visiting a place in a limited time frame breeds following negative outcomes:
A pressure on infrastructure.
Pricing out of inhabitants, they feel neglected.
Environmental disruption.
Disruption of tranquility.
Arguments and frenzied haggle for prices leading to a commotion.
Alteration of the economic profile of the destination owing to macroeconomic impact resulting in financial depletion.
Travel destinations with overtourism:
Sadly enough, countless destinations are facing the same peril. The popularity of destinations is fuelling this trend. Everybody on the planet seems to be in a competition to have the most gratifying travel experience in these destinations. Here we go with a few of them, perhaps the worst affected.
Venice, Italy: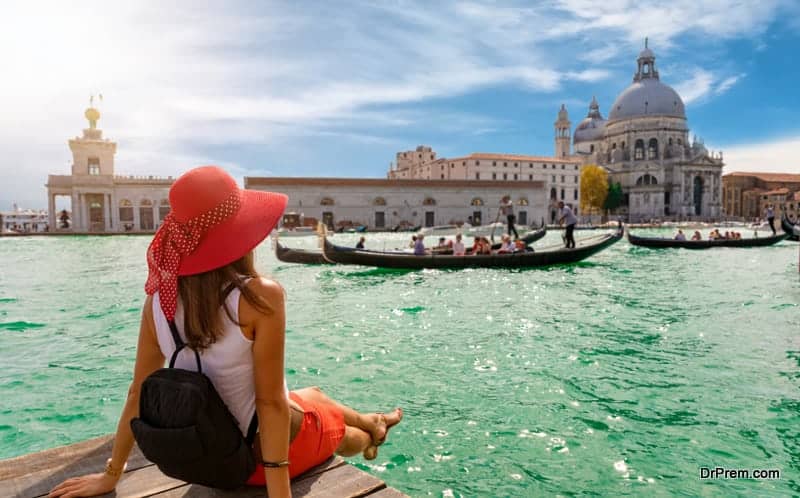 Tourists from across the globe throng this place, outnumbering local residents. They compete with each other for food, accommodation and tourist spots. This builds up rush, unrest and pollution.  The city's normal rhythm gets disrupted. Nothing baits vandalism like good work of art and Venice is a potential victim. As a responsible tourist, you have an option to spare this city for a couple of years for recovery.
Iceland:
Even a decade ago, no one knew Iceland could be a much sought after tourist's paradise. In 2010, the nation saw half a million visitors. In 2017, the number climbed to 2.2 million as confirmed by the Iceland Tourist Board.
The local population is only 350000 and pouring of tourists in large numbers has caused drainage of resources. Especially, landscapes and infrastructure have to bear the brunt of tourist footfalls. Consider offseason trips and try not to visit the overcrowded Golden Circle.
Santorini, Greece: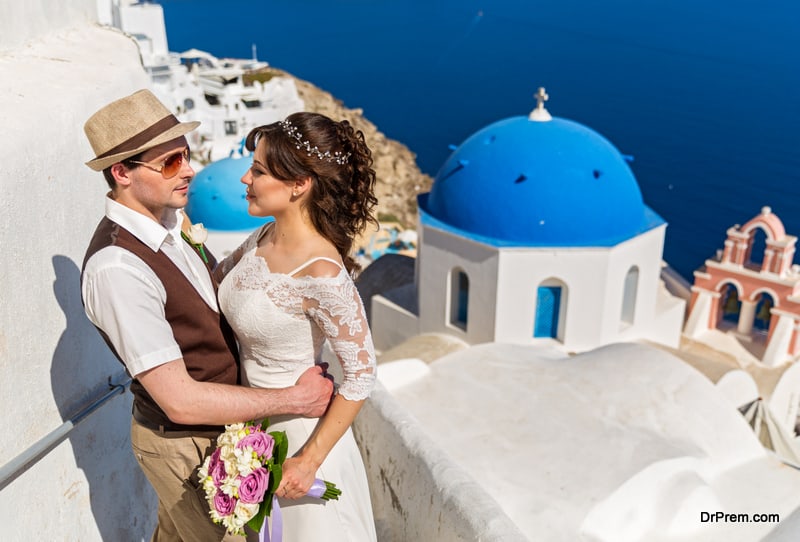 This once unspoiled Greek destination no longer looks the same. Overcrowding of tourists has cast its dubious shadow. The place is dumped with garbage, robbing locals of bliss that happened to be a trademark of their looks. The Santorini government has, however, put restrictions on regular tourist visits. Since summers are crammed, consider visiting in off-season during March.
Cinque Terre, Italy:
While local inhabitants are only 4000 in number, the annual tourist visit to this city touches 2.4 million! Huge pressure on accommodation and infrastructure is encountered. Apart from ecological damage, the lives of locals are thrown into disarray. Either choose to visit in colder off-season months or postpone your trip for a couple of years.
Boracay, Philippines: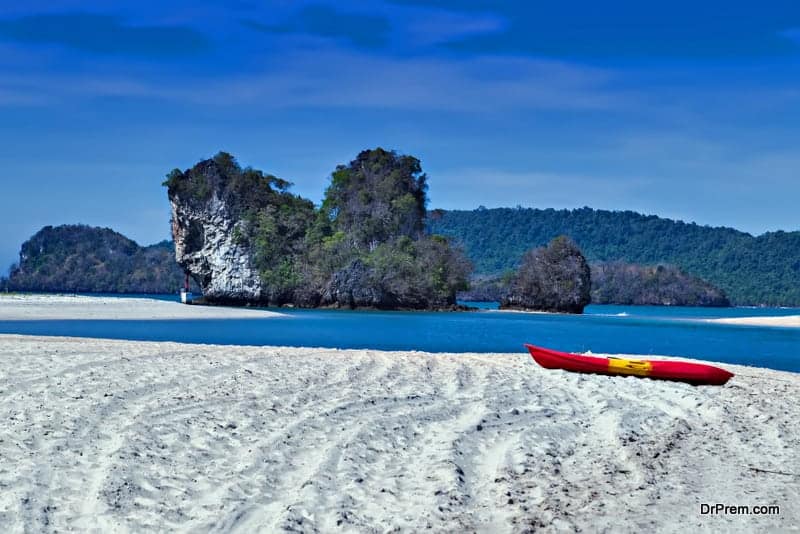 Once, this much-coveted tourist destination was a traveler's dream. Beaches were amazing, but overtourism over the years has literally turned it into a place of filth. Not to speak of all the trash dumped by tourists, even the country's president has named it a 'Cesspool'. With sewage created by the tourist crowd visible, Boracay is no longer a paradise. The island administration has closed tourist entry for recovery of the damaged ecosystem that will take time.
Bangkok:
Amazing beaches, beautiful landscape, massage parlors had been the chief attraction for tourists here. However, flooding of tourists has raised questions as to the degradation of the moral fiber. Sex tourism, pollution and criminal activities are on the rise in recent years. An alternate solution is to spare Bangkok for a few years and opt for Ho Chi Minh City not very far from the Thai capital. Attractions are at par and rates are cheaper.
Machu Picchu, Peru: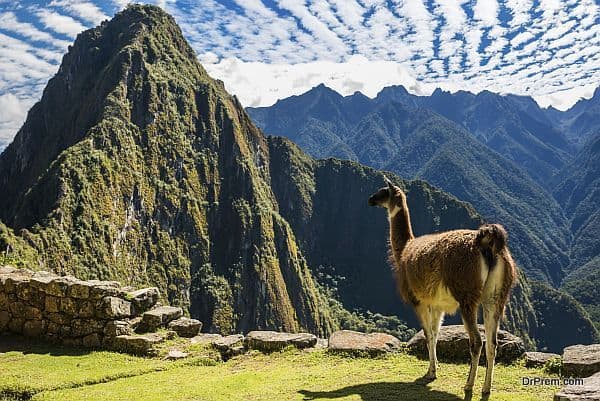 This UNESCO world heritage site famed for Inca architecture is suffering from a similar tourist overcrowding syndromes. Months of July and August receive most visitors, touching 5000 a day. Apart from damages from carbon footprint, the influx of foreigners may have a toll on local sacred culture.
To limit tourist visit to this 15th century Incan Andes citadel, a new ticketing mandate has been set forth where tourists need to buy hour specific tickets. Time slots allow entry from 6 am to 2 pm and tourists are not allowed beyond 4 hours of stay at the site!
Mt Everest, Nepal:
It doesn't come as a surprise when you get to know that the top of the Mt. Everest is thick with human excrement and corpses. Crowding has led to such unfortunate consequences. The worst part is, due to the freezing temperature up there, these wastes do not get decomposed.  The question of bringing the trash down is not viable either. All you can do is not to go to Mt Everest, and look for equally daring options.
Bali, Indonesia: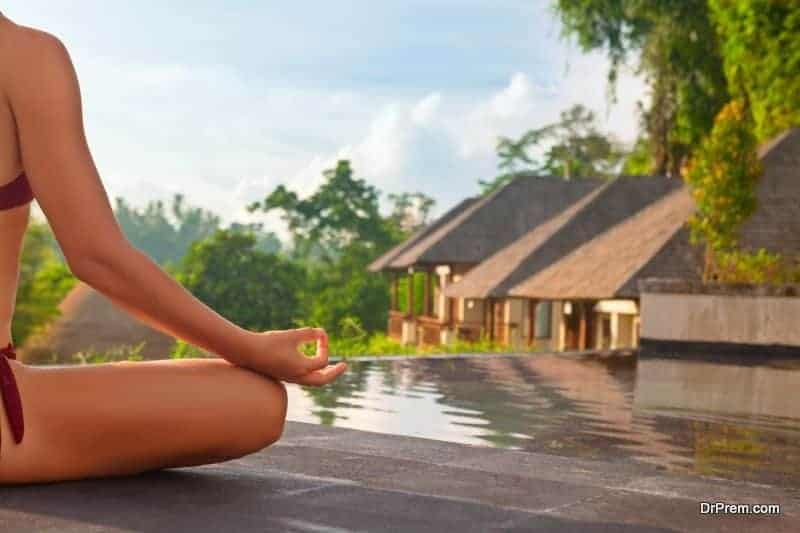 This pristine island, once God's abode on Earth, is now witnessing a fearful fate of tourist overcrowding. Awesome beaches, lush paddy fields and exquisite landscapes had been a traveler's dream.
Since ages, tourists mesmerized by Bali's beauty poured in from different directions. Littered by refuse from tourists, Bali seems to be losing its magic fast. The Northern side still holds some enchantment, but the South has been choked with resorts and garbage, unplanned urbanization and overcrowding. What you can do is rent a bike and ride towards the north. Virgin beaches and jaw-dropping waterfalls await you here.
Madrid, Spain:
Tourists are overcrowding Madrid, for a boom in Airbnb that has taken a firm grip on the business landscape in the Central Madrid District. Airbnb connects locals having a rent-worthy property to share with tourist clients. The deal is struck at cheap rates (setting doom for local hotels) making Madrid a popular but overcrowded destination.  Plan an offseason visit to Madrid for an authentic exposure to the local culture.
 Amsterdam, Netherlands: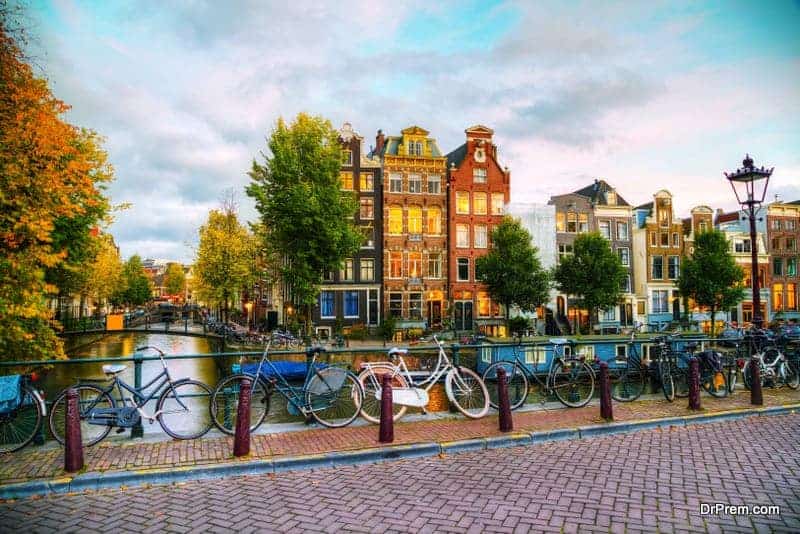 This city of spectacular canals and cobblestone streets seems to have been raided by the voluminous tourist crowd. While the local residents are only 850000, tourists are many times this number. By 2025, the expected number of visitors would be 23 million. Consequences are painful with overcrowded city squares, high rentals and congestion. Try visiting in offseason from November to February.
Cozumel, Mexico:
This beautiful island known for picturesque coral reefs is a favorite cruise ship destination. Overcrowding of scuba divers to reefs has damaged much of its past glory. Rest of the reefs have been savaged by tourist boats and spent fuel they pump into water.
New York: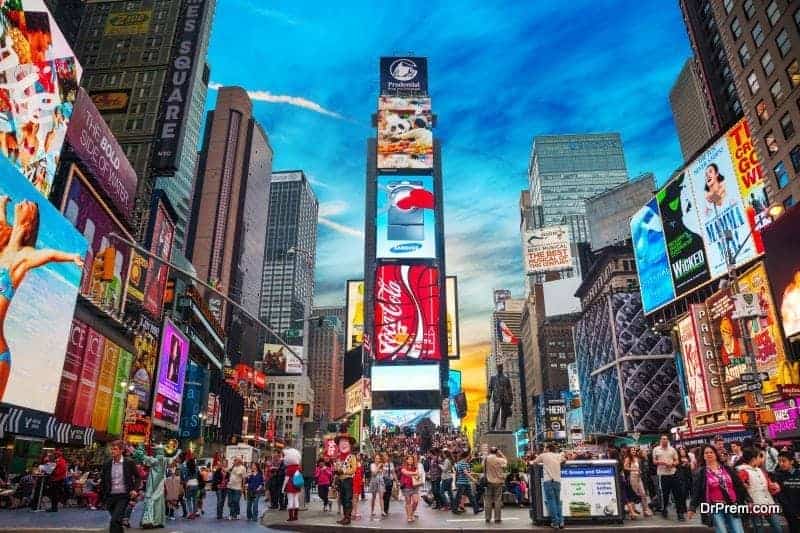 Talk of overtourism in cities, and New York automatically falls into the list. High-end hotels, good food, shopping arcades, RV rental New York and pulsating nightlife have been a powerful beacon for people around the world. Currently, the NYC features 113000 hotel rooms, and expected to mount to 137000 by 2019. Sometimes NYC is thought as a city for tourists only where the needs and preferences of locals take a backseat.
Dubrovnik, Croatia:
Among popular tourist destinations, Croatia commands a respectable position. But for the last few years, the number of tourists has multiplied. The chief attraction is the shoot location of Game of Thrones and the centre of cruise ship industry. Every year, 2 million tourists visit Dubrovnik, making it a typical victim of overtourism. This peaceful town has been degraded to overcrowded corner with overflowing trash and cultural degeneration. Consider visiting during winter when there is no rush.
London, UK :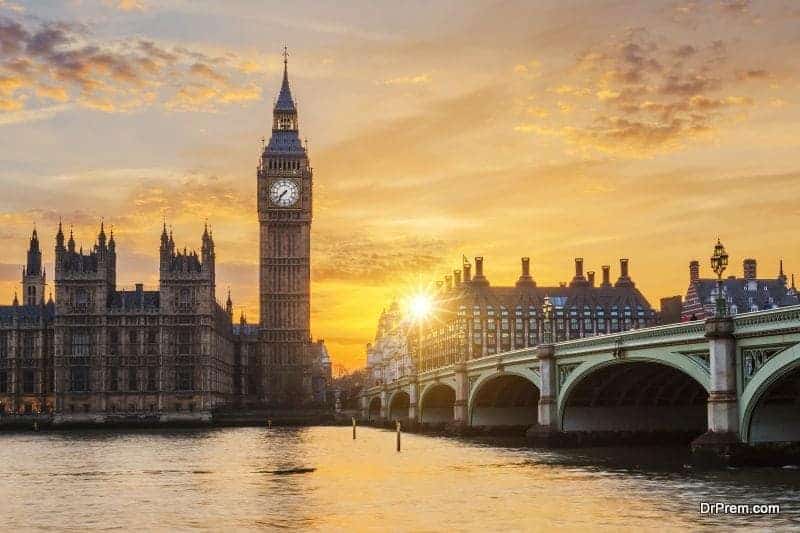 Even London, one of the most expensive cities in the world, is not spared from overtourism.  Every year, the number of tourists is shooting up alarmingly and by the end of 2025, it is expected to rise by another 30 %. Tourists mostly from India and China are pouring in large numbers. The tourist crowd has snarled up life with heightened congestion and pressure on existing infrastructure continues to increase. It would be prudent to spare London and visit Bristol instead and explore its museums, good food and cultural hubs.