Meeting people who think like you and share the same interests may be quite difficult when you're stuck in office the whole day. You have no time to go out searching for people who you can really talk to. You don't want a date but you just want a friend. Well, look no further – check out these fantastic apps which are all about finding like-minded people you can hang out with, and maybe become friends for life.  
14 Best apps to find like-minded people
1.     Meetup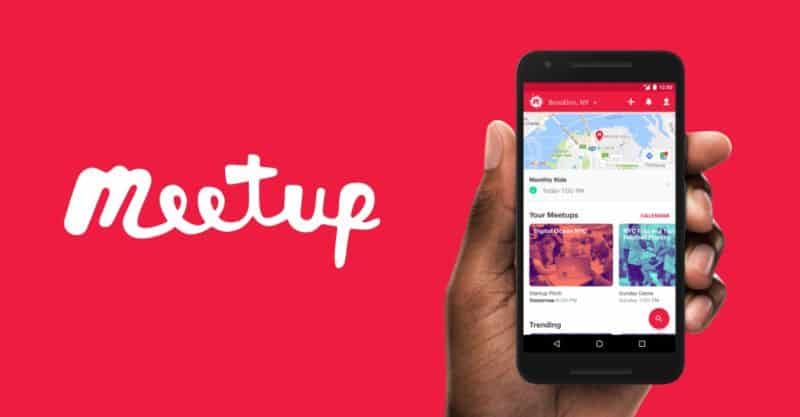 This app brings together people who have common interests. It operates in thousands of towns and cities. It lets you view upcoming activities and events in your city/area, enabling you to meet people who like the same activity/event, whether is a party, concert or a business event. You can expand your social as well as professional circle with this app. Friends with similar interests have more chance of building a lasting friendship, which is possible with this app.
2.     Time to Enjoy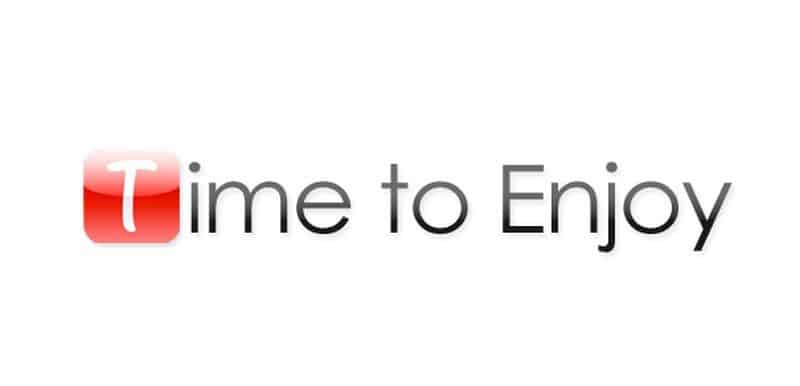 Time to Enjoy compares your work schedule with upcoming events. You can plan your work according, taking time out to enjoy social experiences which will help in meeting like-minded people, who could be old friends or new ones. You don't have to slog all the time missing out on all the fun if you have this app.
3.     GoTribe
This is great app which is designed for people to make online friends as well as offline. It promotes wellness and fitness events, and it's perfect for you if you can't get out of home and still want someone to talk with. You can achieve your fitness goals with 'workout buddies' as you can inspire one another. It is used in 12 countries, so even when you're traveling you may find someone you can workout with.
4.     MeetMe
MeetMe is an amazing app used by millions of people around the world. You can create a page listing all your likes and dislikes, personality type, age, gender and location. Using search filters you can find like-minded people around the world or right next to you. The app let you send messages and emojis and find the people you click with.
5.     Nextdoor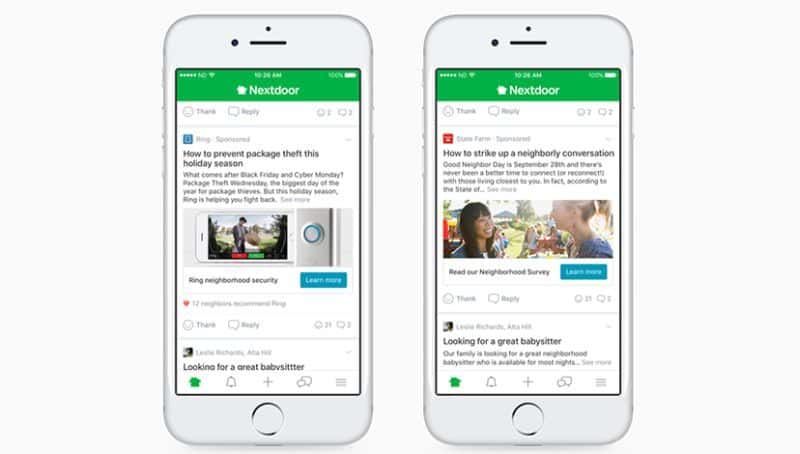 An aptly named app, it brings people living in the same communities together. We hardly have the time to get to know our neighbors, constantly running around for work or chores. Nextdoor lets you communicate with your next door neighbor, whole families can use the app and discuss about anything under the sun, including things relevant to the community.
It lets neighbors set crime watch patrols, make plans to go to movies, pool money to buy and share expensive household equipment and so on. It ultimately makes you build lasting friendships with like-minded people who are just across the street.
6.     Amino apps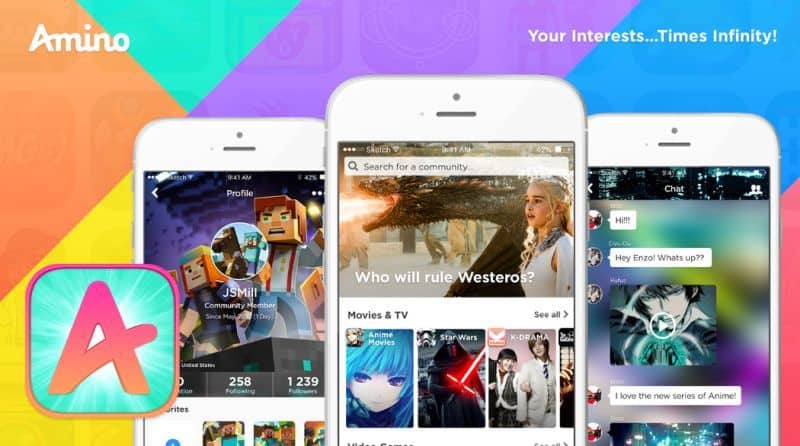 Amino apps has a number of communities following different interests. Each member can share their thoughts and chat with people or rather, friends with similar interests. You can connect with people around the world through blogs, videos, photos. Go to events with friends you made on Amino and enjoy the warmth of growing friendships. With a customized profile, you can have a following of your own.
7.     SupperClub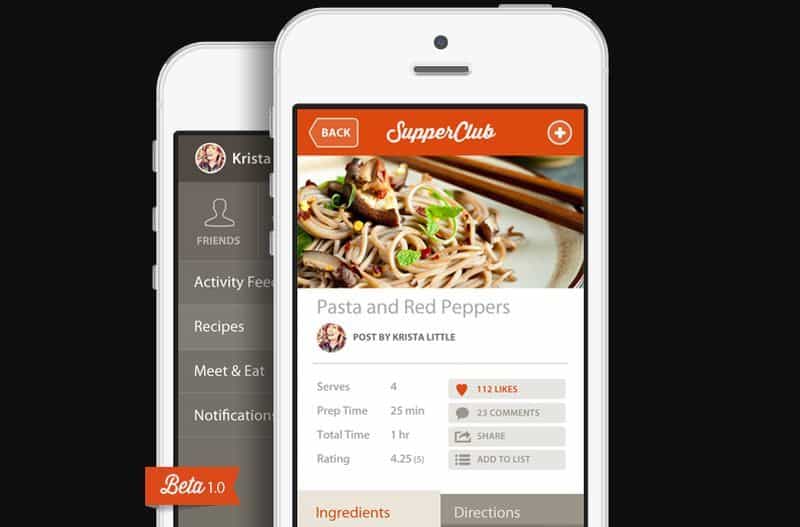 It doesn't take a genius to guess that this app is all about food. Foodies can go to eat at new restaurants together, or host dinner parties at local eateries. The app hosts own events which can be attended by members. You can also use the app to organize dinners for employees, client meetings or special occasions.
8.     Golden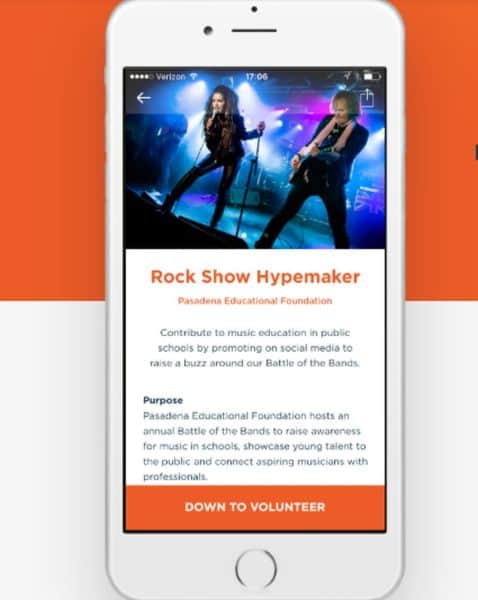 Golden brings you closer to like-minded people who love to volunteer. You can invite your new friends to volunteer for upcoming events. This app makes it easy to search for people who share the same passionate goals for social well-being. It allows you to look for people within your company as well, and you can maybe get together with colleagues who want to volunteer for the same event/charity.
9.     Skout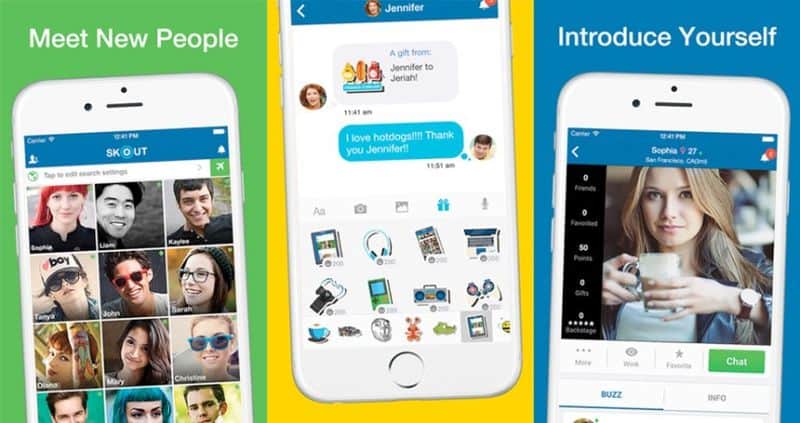 Skout works like a dating app but meant to make friends instead. You can meet new, like-minded people in your area or even when you're visiting a new place. Users send updates and buy each other gifts and through the app you can also see who is checking your profile. It is a very good app for those constantly on the move, but want to meet people and make friends.
10.  Nearify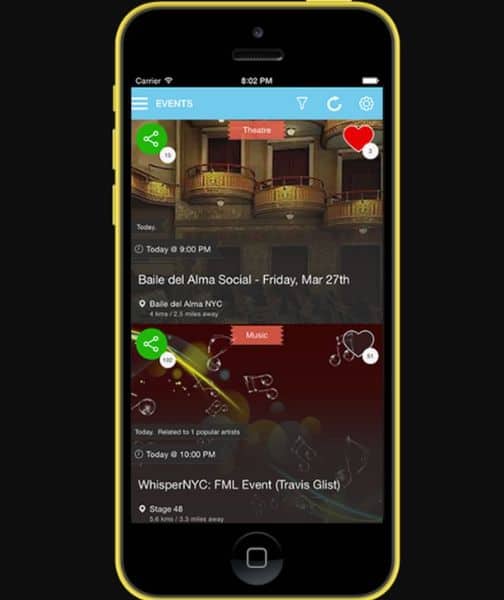 Nearify claims to be the app which keeps you updated on everything that's happening near you. You can see the events your friends are attending and also get to know about when your favorite band or comedian will be in town. People recommend events which helps to get an honest picture about the event.
11.  Peanut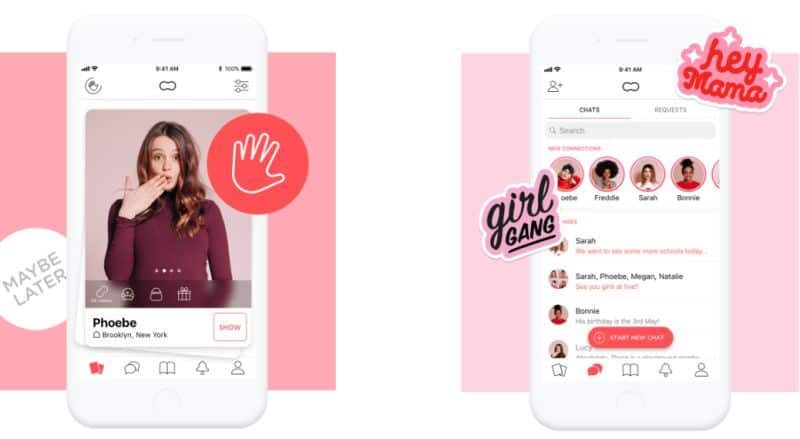 When you are pregnant you need as much support as you can get. The Peanut app's aim is to build a community of people who are also mothers. You can chat with like-minded people, making many online friends. Peanut's main focus is to arrange get-togethers, which is actually great as you can make friends with people going through the same experiences, and helps you not to feel isolated.
12.  City Socializer
Via this app, you can locate people who like the same things as you. City Socializer provides a long list of organizations and groups which you can join. Stay updated about the upcoming events in the area of your interest.
13.  Me3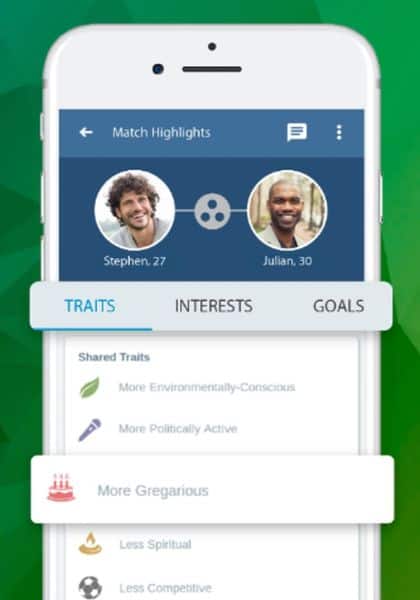 You might find it uncomfortable to meet an unknown person alone for the first time, and especially someone of the opposite gender. It's too close to ending up as a date when you're only looking for a friend. Me3 is about making friends with people of the same gender, and usually more than two people meet up, which makes the get together safer. You can group chat with people of the same gender, and the app's smart algorithm fixes you up with people with the same interests.
14.  Meet my dog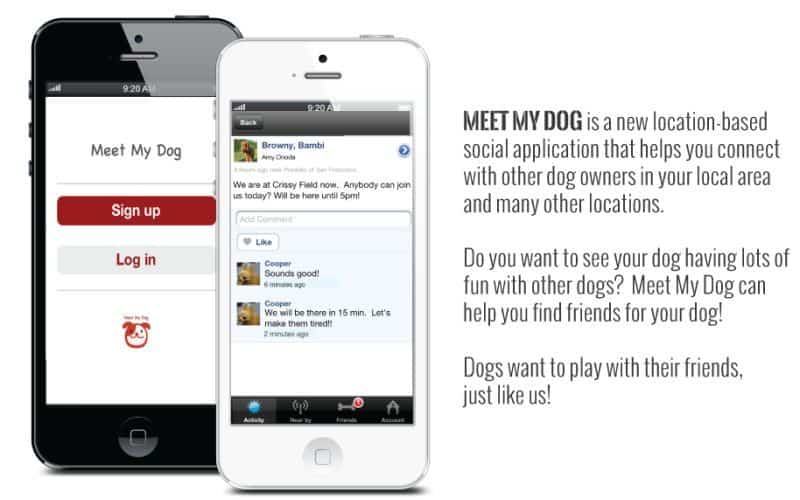 Dog owners invariably chat with other dog owners taking their dogs out on a walk. This cool app allows you to see the dogs in your area, chat with the owners and arrange doggie and owner meets.
All these amazing apps are great to find friends whenever and wherever you want. You need no longer feel alone or bored, as you can find someone who you can spend a nice evening with.