A guide to finding best cenote tour in Cancun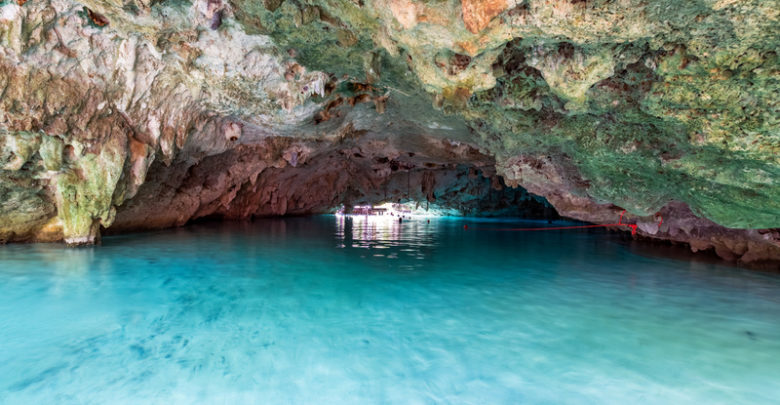 Cancun in Mexico is a dream destination for tourists. Apart from the sun and sea, there exist some natural thrills of snorkeling in Cancun's famous cenotes. These are geological wonders to provide you snorkeling tours on a budget.  The best cenote tour in Cancun will allow you to have a glimpse of the early Mayan civilization and culture.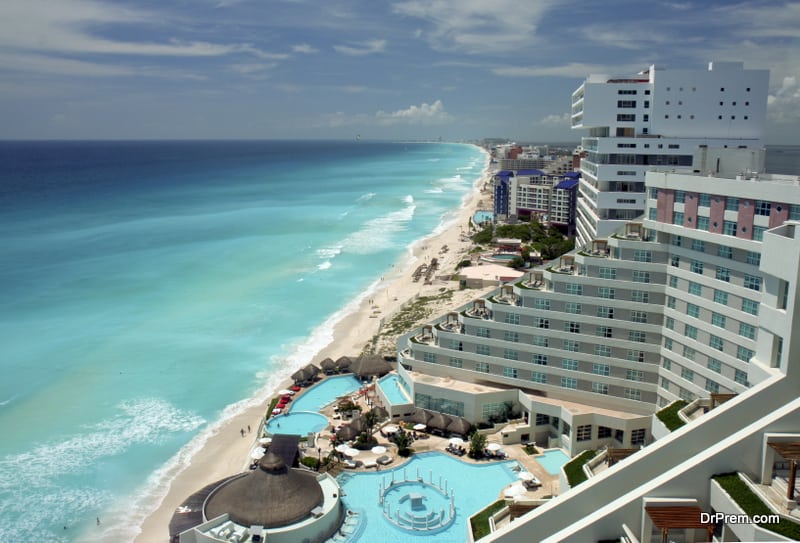 This flatbed of limestone has a soft and porous texture through which rainwater seeps in and collects in the deep cavern beneath the earth. The habitat is an underground fairyland conducive to the growth of flora and fauna even in diffused light. There are places submerged in deep water, ideal for snorkeling and aquatic life viewing.
There are caves that feature stalactites and stalagmites with a colony of bats nesting inside cavern roofs. For the pre-Hispanic Mayan's, cenotes were sources for water procurement and much revered underground tabernacles to hold religious festivals.
Guide to the best cenote tour in Cancun:
What to expect in a cenote visit: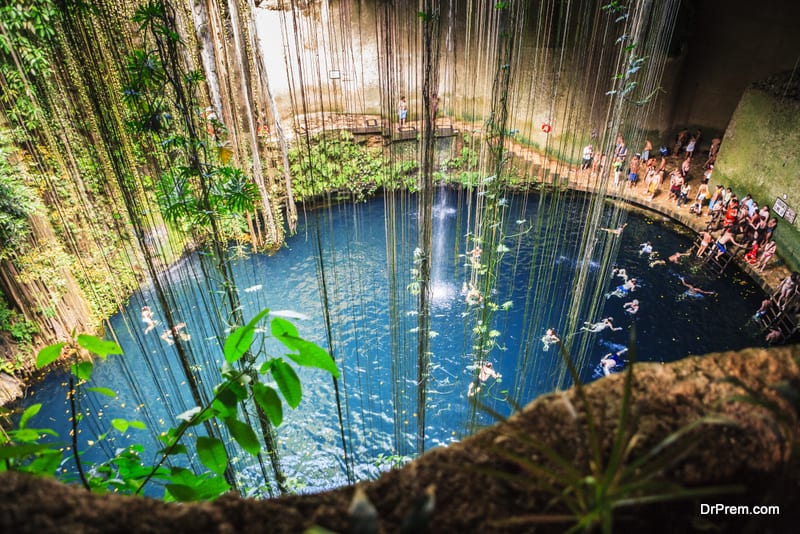 No two cenotes are the same. Therefore, you will have different experiences on visiting different cenotes.
Cenotes near Cancun and Playa del Carmen are well built, giving easy access to tourists.
If you are claustrophobic, avoid dark cenotes and those with narrow passageways.
You will not find good cenotes in Cancun, but there are many near Cancun.
More amazing cenotes are available in the Yucatan state and you can take a tour from Cancun.
Things to carry: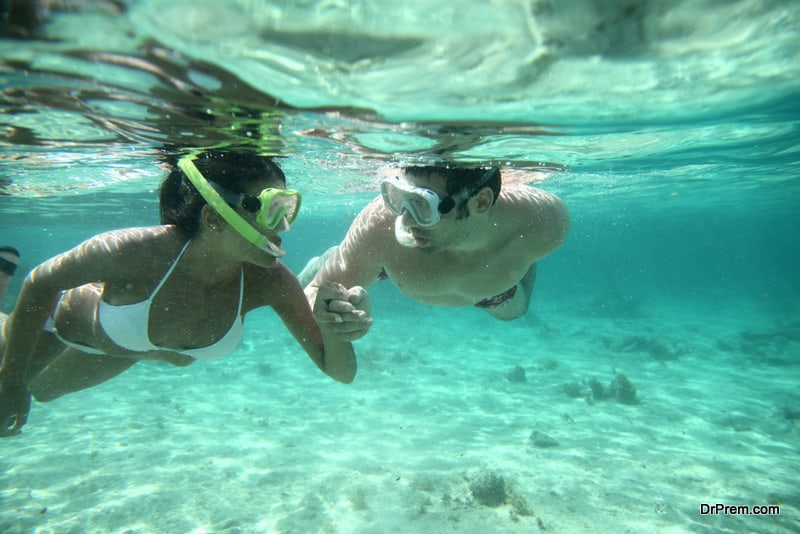 Snorkeling gears and mask
Towels
Waterproof camera. Low light camera can be useful in certain environments
Water, snacks or lunch
Underwater flashlight if you visit dark cenotes
Life preserver
Waterproof shoes or sturdy sandals
Best cenotes to visit:
About 30,000 cenotes are spread over the Yucatan peninsula. Crystal clear water with shades of blue and turquoise makes it irresistible to tourists. Most of the cenotes are not accessible. Only a few of them are cleaned and made suitable for tourists.
The Cancun Underwater Museum – MUSA: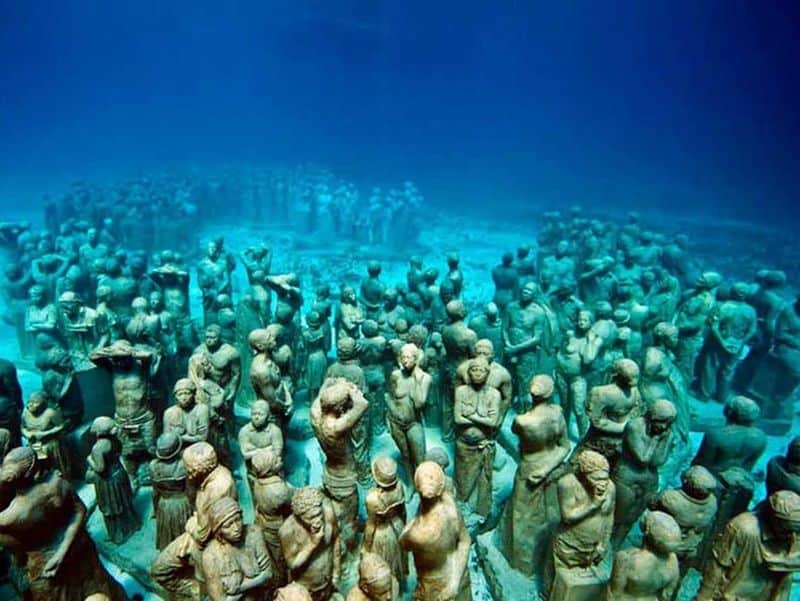 Image Source : amp.businessinsider.com
This underwater marvel certainly tops the list of the best Cenote tour in Cancun. More than 470 life-sized sculptures in the two sections of the museum will leave you fascinated. The statues were submerged since 2009 in Manchones Reef, also housing the collection of Silent Evolution statues. The museum is a part of an eco-project to provide a safe and natural habitat for fish and other reef creatures.
Cenote Siete Bocas:
A bewildering assemblage of seven interconnected cenotes through which aquifers run along connecting conduits! This is a must visit cenote. As you move underwater along a labyrinth of channels, the experience is unworldly. You are at the height of thrill. A bigger cenote exists with a splendid platform for a snorkeling leap.
Gears required in addition to snorkeling apparatus are a pair of water shoes for smooth movement. For entrance to the cenote, you will find a small flight of steps. Though the pits are very deep and throw a dare, they are quite safe for an onward expedition. This is also one of the most affordable cenotes at Cancun on a budget.
Cenote Azul: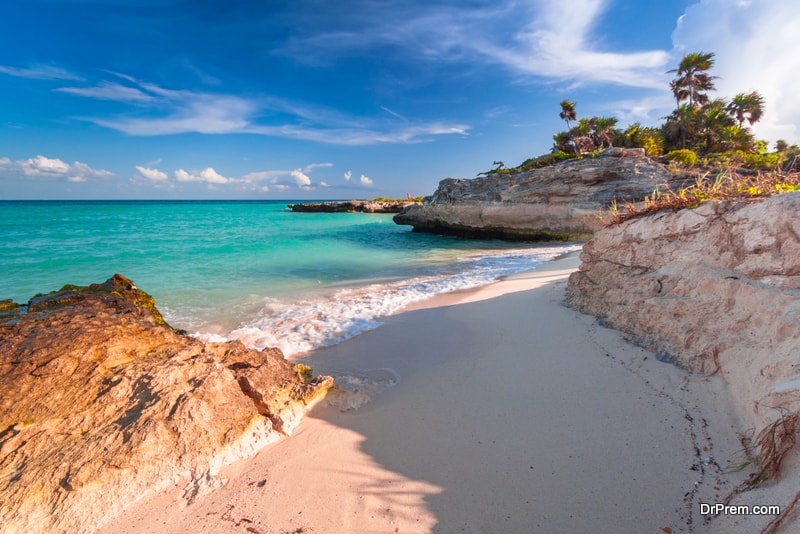 This cenote is situated close to Playa Del Carmen and easily accessible. You get an impression you have visited a mythical Grecian fancy land. Deep rock pits hold crystal water abounding with tropical fish. It is a wonderful idea to go snorkeling and explore the underwater Garden of Eden.
Not only the underground snorkeling, but verdant greenery with plenty of birds and iguanas will keep you absorbed. A jumping cliff exists for you to leap into the depths below. No need to worry, it is absolutely safe. Just ensure you don't jump on top of people swimming in water below.
Also make it a point you have enough free area to climb down along the rock walls. Cross your legs and arms to prevent hitting your vulnerable body regions as you connect to water. Bring a towel for relaxation and a picnic lunch.
Las Mojarras:
This large and open cenote of 65-meter wide diameter, encasing emerald green water, has a jumping platform 6 meters in height. This site offers the best cenote tour in Cancun for the water is way too alluring. Infrastructure is commendable with camping facilities, changing rooms and bathrooms.
Cenotes Dos Ojos: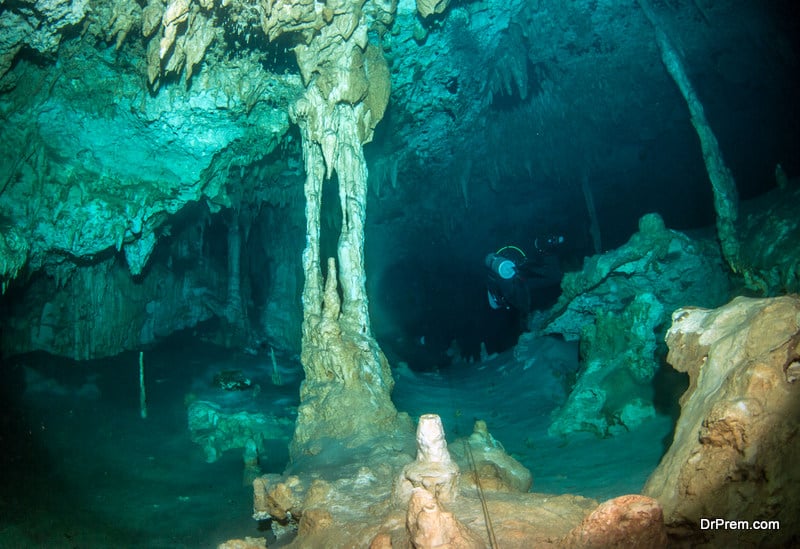 Cenote Dos Ojos, though less crowded, nevertheless promises one of the best cenote tour in Cancun. The catch here is that the incredible combination of evolution of caves matched perfectly with depths of water. Larger underground water channels exist that not only draw snorkeling buffs, but also scuba divers.
Located conveniently close to Cancun, Dos Ojos will give you snorkeling tours with a lasting impression on the mind. Two cenotes at Dos Ojos offer a stunning view of arrays of stalactites, stalagmites, rock columns and conveniently located diving platforms. Illumination inside the caves is kind of not too bright neither too dark. This enables underwater life visible while snorkeling.
A nesting bed of colony of bats isn't disturbed by the blazing light either. The bats are an attraction inside Dos Ojos, whether they are slithering along rocks, emerging from crevices or out flying on a hunt for insects. Underwater flash light is recommended for improving visibility.
Cenote Yal Ku:
Yal Ku connects with a lagoon and finally the water meets the Bay at Akumal. This is one of the best cenote tour in Cancun in all probability. The water body is crawling with tropical fishes, radiant with a myriad of colors. If lucks stay on your side while snorkeling, a glimpse of the largest parrotfish up close will take your breath away.
The presence of reefs around the diving site is absolutely fascinating. The rock formation is way too different from usual and mangroves extend into water, creating a mysterious jungle where fish and other aquatic life rules. Since a lagoon is attached, you will have a desire to reach it as well. Bring in snorkeling outfits and fin.
Cenote Zaci: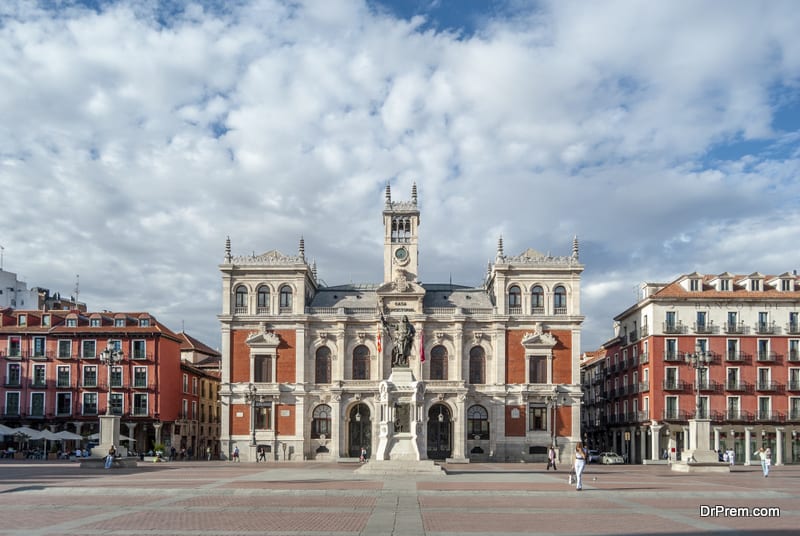 This is rightly tagged as one of the best cenote tour in Cancun in its own right as it gives a strong feeling of a 'journey to the centre of the earth '. Located in the town of Valladolid, only a two-hour drive from Cancun, Zaci features several points for taking snorkeling bobs.
Some of the diving platforms are at an elevation of 30 ft. The pool beneath is large enough for a swim. Stalactites, small caves and bats offer a spectacular sight. Great photo opportunities exist and carrying a telephoto lens and wide angled camera is highly recommended.
Cenote  Actun Ha:
Also known as Car wash cenote, it is open green water Cenote with a variety of aquatic life. This amazing site definitely qualifies to be the best cenote tour in Cancun. There is a good chance of seeing aquatic fauna and for that, you don't need to snorkel far down below water level.  Ample scope of scuba diving exists to encounter cute turtles and smallish crocodiles. They are small enough to come anywhere near a perceived threat. Underwater plant life is a piece of marvel!
Cenote Yum Balam: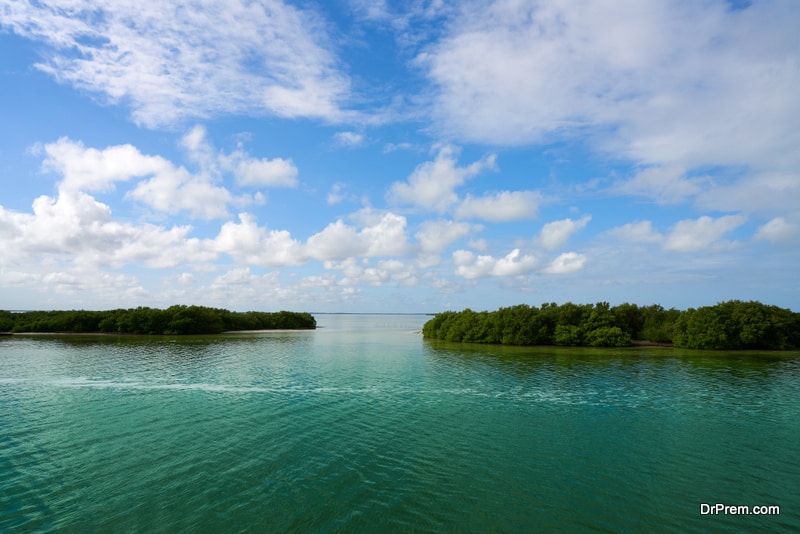 This cenote at Yalahau, which is a part of the larger Yum Balam biosphere, offers one of the best Cenote tour in Cancun. Its position is at the centre of the Yucatán peninsular mangrove vegetation. A treacherous trip, but worth a try! You can reach this place by boat.
There is a bird observatory perched high up to get an up-close view of arboreal raptors. A vibrant spring fuming at the centre of the cenote is a unique feature. Binoculars are recommended for bird watching. It is one of the most affordable cenote destinations too.
Cenote Zacil Ha:
This is very near to Actun Ha and probably another best cenote tour in Cancun for its uniform columnar shape of the pit.  It has a small ladder like slide way and the drop into water is short. Special features include the presence of an adjacent hotel with swimming pool and a snack bar.
Gran Cenote, Tulum: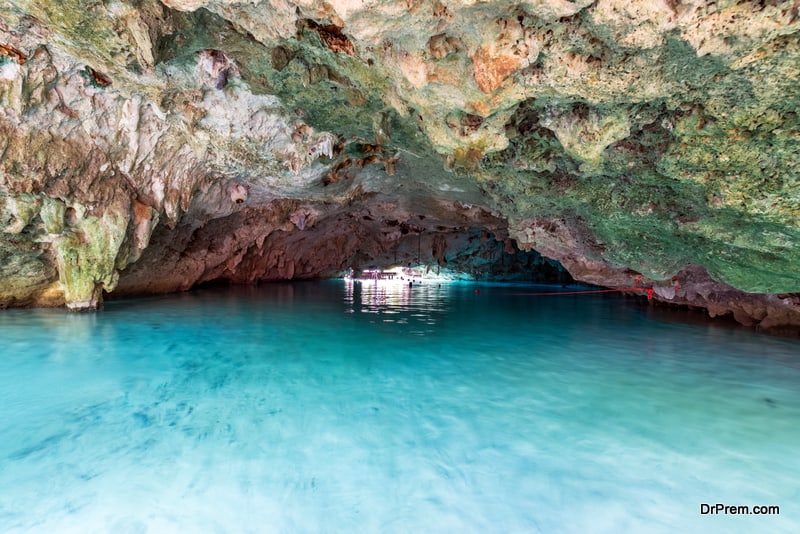 This is a partial cave cenote with direct access to water which snakes into the cave. Opportunities for swimming and snorkeling are available. High chances of viewing turtles exist. A great cenote adventure is promised.