Traveling to Peru alone can be exciting and hassle-free provided you travel smart. Apart from a few instances of petty theft and catcalls, female solo travelers do not face any major problems.  Such small instances should not hold you back from exploring the beautiful country all alone.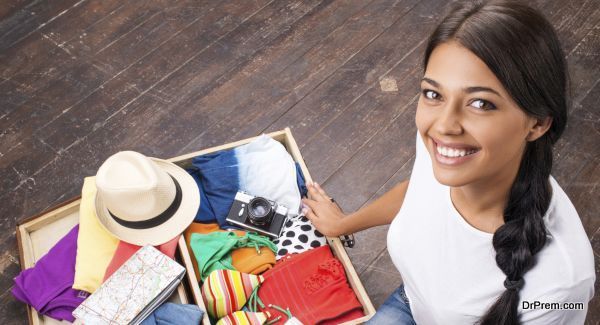 Amazing Amazon, mesmerizing Andes and Inca ruins, splendid landscape and fried guinea pigs all sum up the Peru experience.  The sheer vastness of Peru is mindboggling, more than what you can imagine. Moving from one city to another can eat up your precious time. Given the fixed holiday schedule, you may not be able to spend more time in one spot.
With so many places to explore and things to do, planning can be overwhelming. You will have to pack a lot of things along with your wit and common sense. Go through this guide and get ready for a fulfilling trip to this Latin American destination.
Traveling to Peru as a solo backpacker: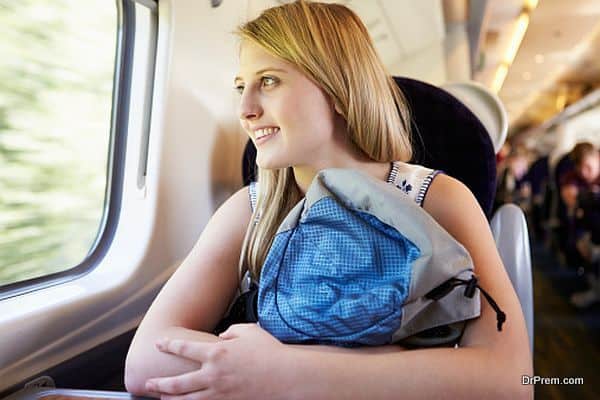 The best thing about Peru is that it has one of the greatest tourist infrastructures in South America. This is mainly owing to its attractiveness as a global tourist destination seeing millions and millions of footfalls in Cusco and Machu Picchu. Getting around Peru is easy, although there are few safety concerns at night. Be on your guard and soon you will be in love with this country.
Getting there:
Lima, the capital of Peru, is well connected by international flights. And if time is a big factor, you can avail many flights from one point to another. However, taking a connected flight from Lima to Cusco to visit Machu Picchu can lead to altitude sickness.
Trains:
Few trains are there. There is no direct train from Lima to Cusco. However, you can avail one from Cusco to Aguas Calientes, the base town of Machu Pichu.  The demand is high and so is the ticket price.
Bus:
Not all bus services have a stellar reputation in terms of driving safety and onboard security. Cruz del Sur is a reputed one with clean and comfortable arrangements. Oltursa and Seva are other options.  As a first-time solo traveler, you can avail the guided bus tour of Peru Hop for additional security. It will cover all major attractions.
Taxi:
Fake taxis in Lima and Cusco can be troublesome. It is wise to avail Uber service, considering your safety in traveling to Peru.
Accommodation: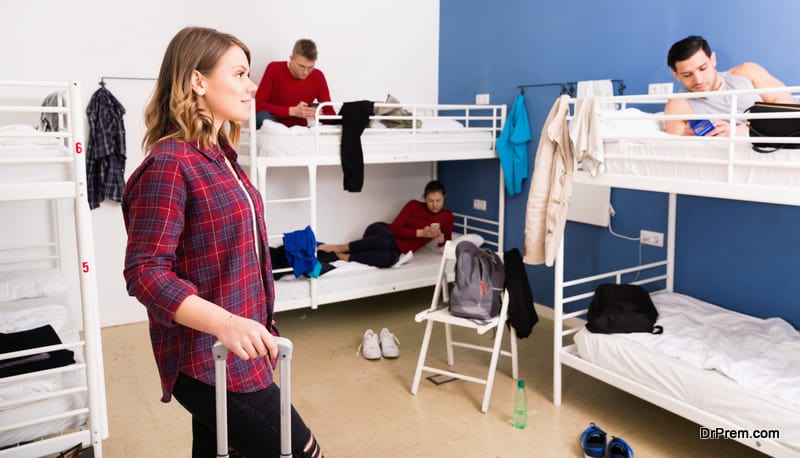 The most recommended accommodation while traveling to Peru as solo backpacker is the hostels. They are many. You get to socialize with fellow travelers. Dorm beds are the cheapest, but you may have to share other amenities. You can opt for private rooms and still socialize with fellow travelers whenever you want. Check hostel reviews before booking. At least a rating of 9 out of 10 should be considered.
Small family-run hotels can provide excellent value for money. On the other hand, you get local help allowing you to settle comfortably. Airbnb is the most sought after accommodation options of budget solo backpackers.
Why Peru is good for solo travel?
The reasons are endless. First, it is the sheer natural diversity waving its magical wand; you are in trance. Remains of ancient civilizations and interesting narratives related to it overpower you in no time. There are also much more to inspire you for solo travel to Peru.
Ample options for organized tours:
Solo travel in one sense implies freedom in travel. You can do what you want or go wherever you want. At times, you may feel lonely and you may not get the right accompaniment in hostels.  Organized tours can help you in this situation. There are a couple of trails which you might feel worth checking out:
Inca Trail and Machu Pichu hiking: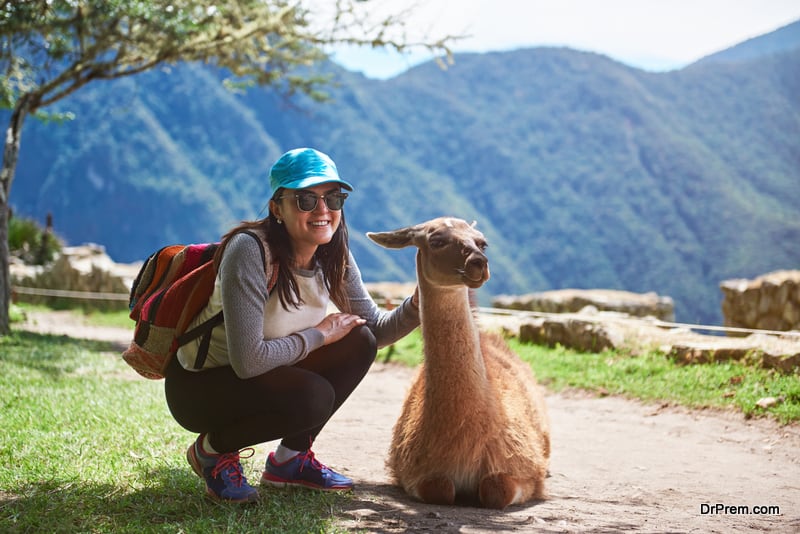 In these trails, a guide is a must. With organized tours, the chances of getting efficient guides are always high. You will remain absorbed with endless stories. Some hiking companies provide good food as well. It can be a 2-day tour or more. If you want to skip-the-line for Machu Picchu booking, you can get it in advance in getyourguide.co.uk.
Hiking Colca Canyon with an experienced guide is worth the money spent. The same holds for Amazon rainforest tour. Touring solo in Amazon may not seem that exciting unless there is someone to show you the way. Signing up for an organized tour is the wisest thing to conceive where you travel worry-free. All your requirements related to food, accommodation and transportation are taken care of. The only thing left for you is to enjoy the flora and fauna.
Travelling to Peru alone can be budget-friendly:
Another cheering news for solo travelers eyeing Peru. A three-course meal can cost you 15 soles or even less. This amounts to only $5. Darn cheap! It may include rice, soup and meat, rounding off with a dessert! Shopping can be even pocket-friendly. So what's there to worry?
Reliable transportation: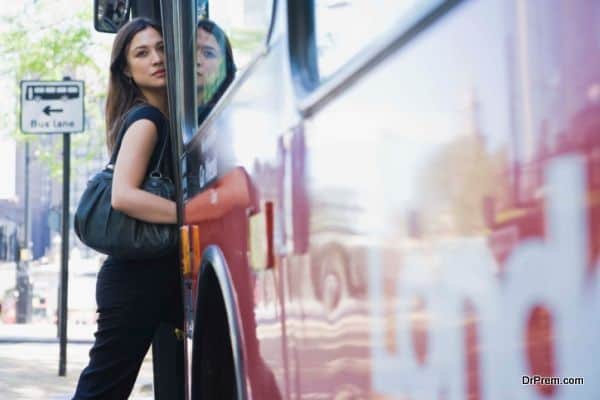 Many travelers underestimate the vastness of Peru. From Lima to Cuzco, you need to take a 20-hour bus ride. Those pressed for time can seek air travel, but most travelers prefer the affordable bus ride. But the good thing is you get sleeper buses here. Pay a few dollars more, you get Cama or Semi Cama buses with movies and wifi to entertain you. Seats are comfortable and spacious with no leg room complaints and can also turn 180°.
Endless things to do:
It is fun and activities unlimited! This is what you can expect from a vast country like Peru. Surfing in the north, sun-boarding in the south plus Inca ruins, mountains and deep forests what not?
Top places to visit:
History, culture and nature reign Peru, making it one of the most loved tourist destinations of the continent. A lot of traveling is in store for solo travelers from the Northern beaches to the deserts in the south. A few of the top attractions are listed below:
Lima: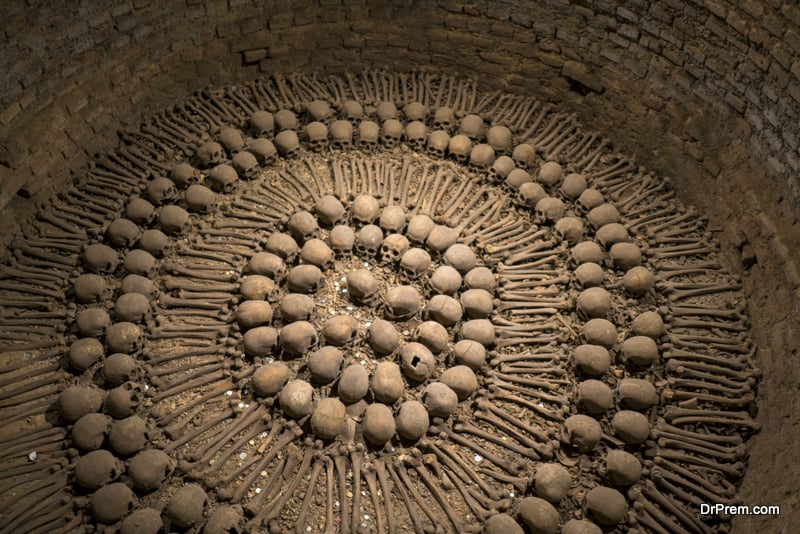 It is recommended to start your solo Peru exploration from this capital city. At the heart of Old Lima stand cathedrals, museums and the Archbishop's Palace. Never miss catacombs and the San Francisco Church. Exploring the church's underground, once a burial ground, is thrilling as you stumble upon bones and skulls lying around. Changing of guards in the Presidential Palace at noon in the main square draws visitors. Miraflores, the affluent coastal district, offers you decent night stays.
Food lovers get to taste Peruvian Cuisine in some of the world's best restaurants in Lima. Musical fountains and Inca ruins are not the only attractions here. The Paracas Natural Reserve to the South of Lima is impressive. Move further south and you come to Huacachina, a desert oasis, a perfect spot for all night partying and daytime sand boarding.
Cusco, Machu Pichu and the Sacred Valley:
These are the tourism jewels of Peru that none can afford to miss. Machu Pichu is one of the biggest tourist-pullers for reasons good enough. However, do not limit your visit to this place only. Spare enough time to enjoy Cusco and Sacred Valley exploration. Ollantaytambo and Pisac are worth visiting too! Sign up with one of the countless day tour groups to explore more Inca ruins and the salt lakes of Maras.
Lake Titicaca: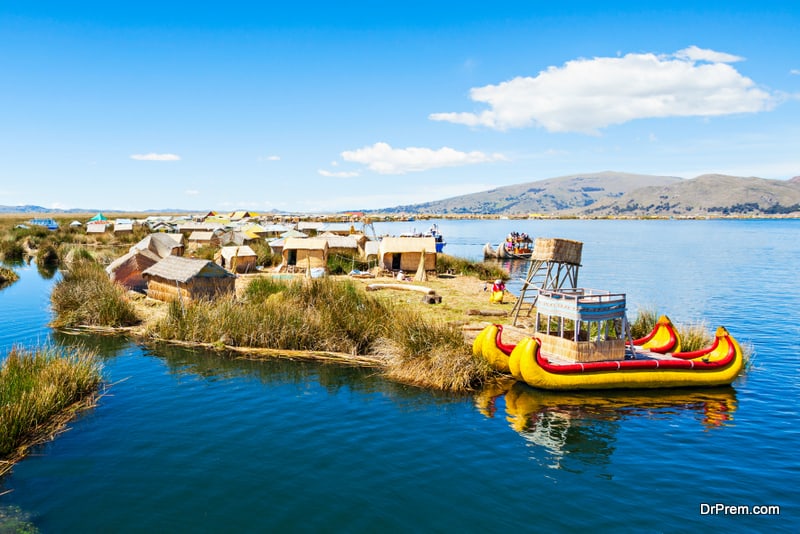 The magnificence of the world's highest navigable lake does not need further mention. Bordering Bolivia and Peru, exploring this vast water body is thrilling. From Peru, you can visit Uros Islands and the manmade Reed Islands from Puno. Visit the beautiful bay at Copacabana if wish to slip into Bolivia crossing the border.
Arequipa and Southern Peru:
Travelers often make a mistake skipping the regions between Lima and Cusco. Also known as the White City, Arequipa is lovely. Buildings constructed from white stones called Sillar gave this city the name. From here, you can take a trip to Colca Canyon to see wild Andean Condors. Hiking along the canyon twice the depth of the Grand Canyon is no less exciting.
Nazca lines: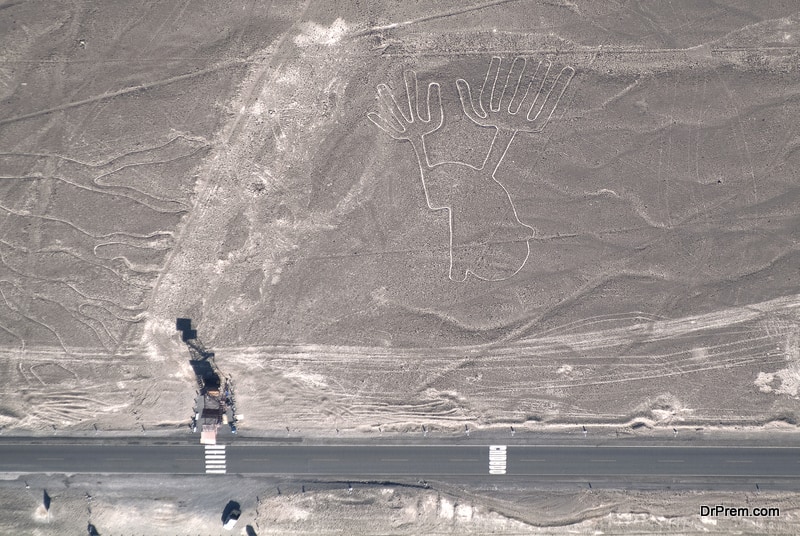 How these lines got created by dirt? The mystery remains unsolved since centuries. Anthropologists believe these lines (geoglyphs) a creation of the Nazca culture. You need to take a flight to view these bizarre designs distinctly.
The Amazon:
Visiting Peru and missing the Amazon? Unthinkable! Even if you are traveling solo, you can explore the Amazon rainforest from Puerto Maldonado in the south. Else you can do it from Iquitos in the north. You can go for arranged tours and stay in organized jungle lodges and enjoy exotic wildlife spotting.
Huaraz: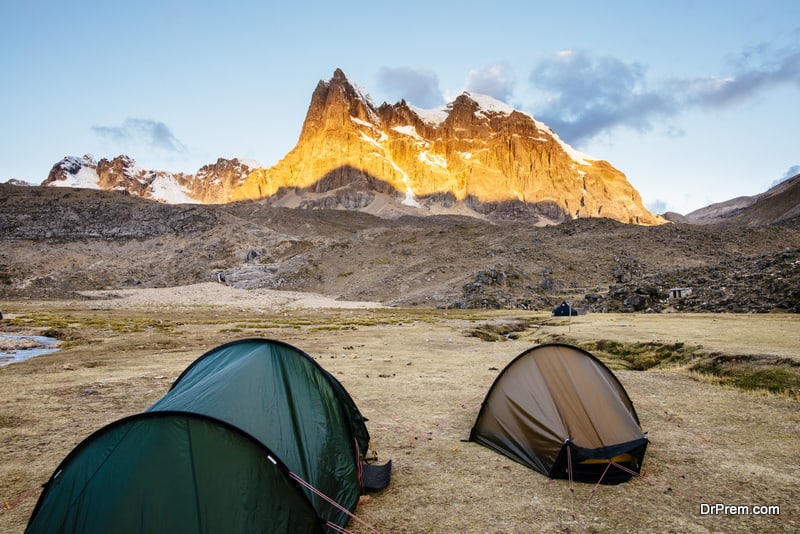 A dream destination for hikers. The town located at the edge of the Sierra Blanca range is loved equally by hikers and mountain-bikers. Exploring the breathtaking mountain range and Huascaran National Park is an experience by itself. Take care of the acclimatization factor before scaling the heights.
Northern Peru:
An underrated region off the tourist trail, but for a solo traveler, it can be interesting. Explore pre-Inca ruins at Chan Chan and Trujillo and around the waterfalls of Chachapoyas much older than those of Machu Picchu.
Taking care of your safety while traveling to Peru:
Staying forewarned is always wise to be safe and sound in an alien land. Crime threats in Peru are nothing more than that happening in other popular destinations worldwide. Petty crime in Peru is infamous. This does not mean that you will always have to clutch your belongings while on the go.
Police are there to help you in distress, but they are over suspicious of foreign travelers. Situations may warrant searching of your luggage and hotel rooms, which can be disgusting. The simple advice is to stay sober and cooperate. In general, they do not carry any intention of harassing tourists. They mainly do it to check cross-border drug-smuggling which is common here.
Be smart and act smart – This should be your motto. As described, Peru's backpacker scene is vibrant. You will get enough opportunities to get tagged along with travel companions if you wish to. The following safety-checks will help you in difficult situations if it arises at all:
Document backup: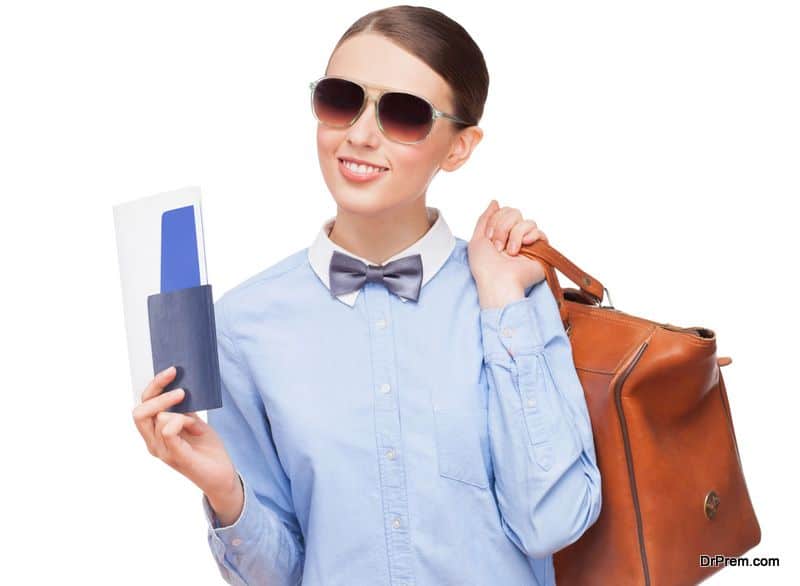 Keep photocopies of your passport, identity card, driving license, travel documents and bank cards at home or in a virtual drive. Get your passport registered in the embassy in Lima. It would save your precious days if you lose it accidentally.
Carry enough toilet rolls:
Contaminated water and change of cuisine often give entry of salmonella into your gut. That can be very troubling. Extra toilet rolls will help you in dire emergencies.
You may face some street harassment: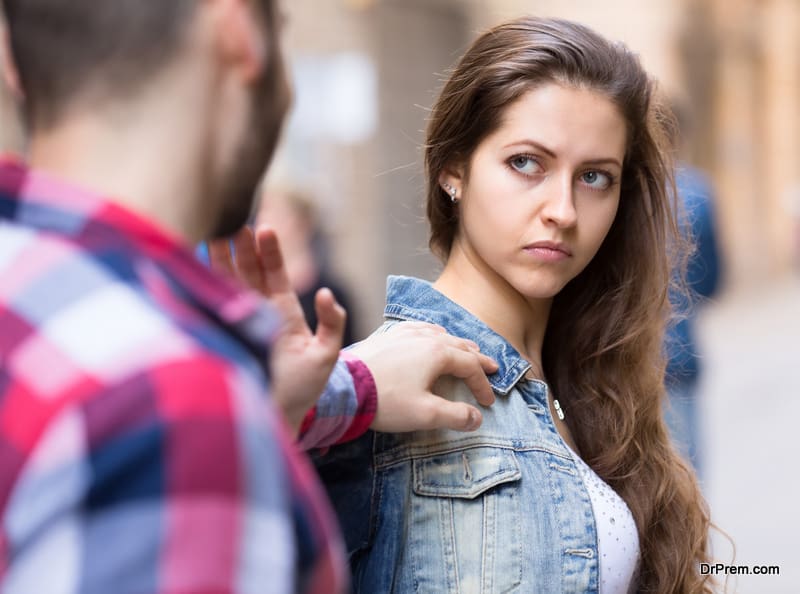 Peru is generally safe for women. But as a solo female traveler, you may draw additional attention. Street harassments are hardly aggressive and are normally limited to catcalls and silly comments.
Stay safe from mugging:
Treks and trails in Peru cover winding landscapes sometimes traversing under the ground far from the city and towns. There are always dangers lurking around in these desolate areas. Mugging and robbing happen in these trails.
Stay safe from opportunistic crime: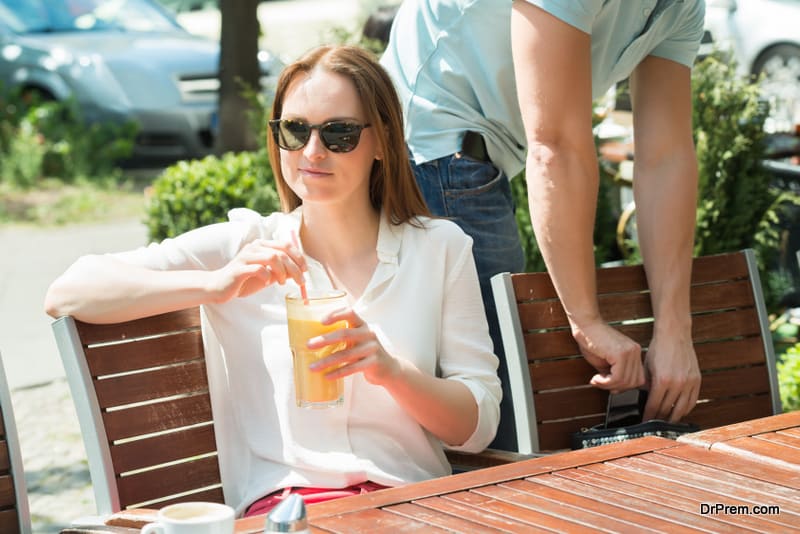 It is a big problem here. Leave anything unattended for some time and it won't be yours anymore, especially in shopping malls, crowded places and restaurants. Be watchful of your bags and wallets. Solo female travelers are often soft targets. A slight distraction can be costly. Pilfering of valuables and documents from sleeping passengers in the bus is not uncommon.
Facing sexual harassment:
Sexual harassment happens in crammed minibuses called Combis. Draw the attention of the driver or the ticket collector or fellow passengers. In any case, do not suffer quietly.
Avoid taxis: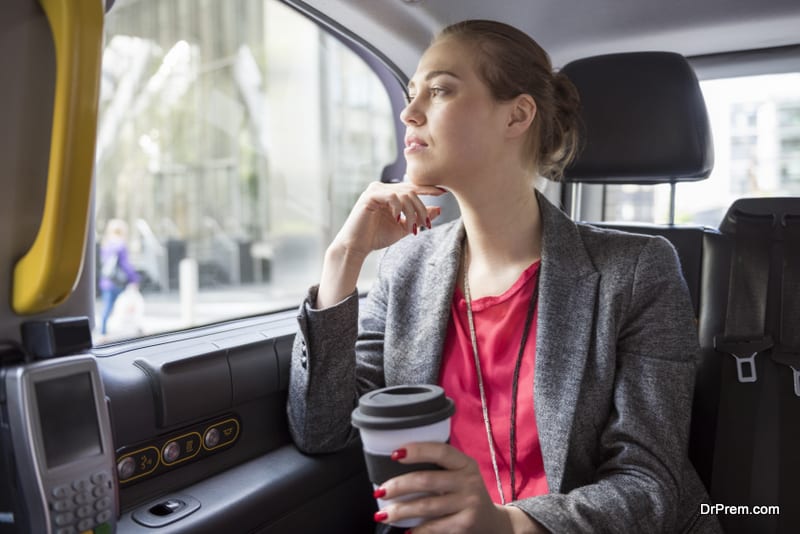 Taxis are potentially more dangerous to solo female travelers. If at all you take one, make sure to include a fellow traveler. Book taxis from your hotel/hostel or a respected travel agency.
Guides can be good and bad
While guided tours are normally a safer option and sometimes mandatory too, as a female traveler, avoid going out with a male guide alone.
Choose outfits smartly: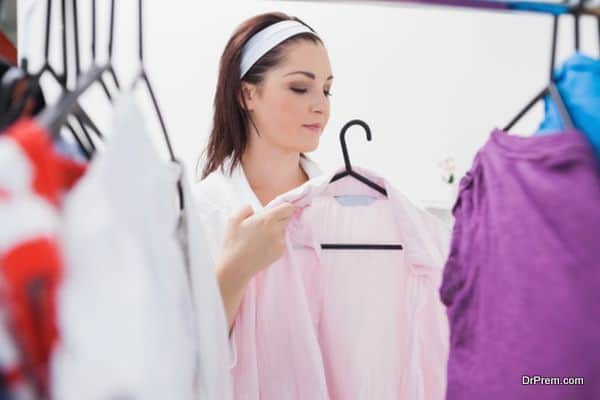 Although there is no specific dress code for women, it is better not to wear any revealing outfit. This would call for street harassment, idiotic comments and other potential dangers.
Never disclose information:
Others should not know where you are staying or planning to go. Do not disclose this to your fellow travelers. It is perfect to say white lies to prevent unwanted admiration and advances from males.  For additional protection, few solo unmarried women travelers prefer to wear wedding rings to stay away from potential Casanovas and bicheros.
Carry enough cash but not in excessive amounts: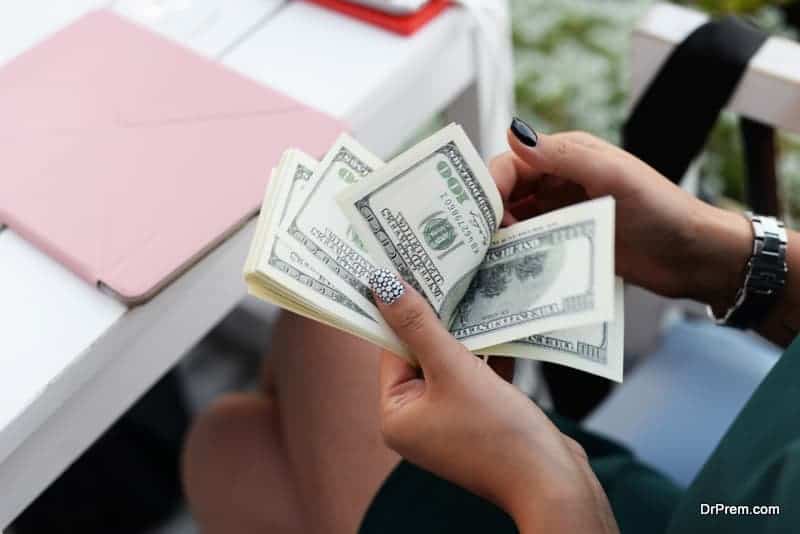 Very few places accept cards. Those accepting cards put excessive surcharges. It is better to carry roughly $200 and withdraw limited cash from ATMs. Stash your cash in different places for safety purpose instead of stacking all in your wallet.
Bus ride is safe but up to a point:
Bus rides are often the most convenient way to get around. But few tips will help with your safety:
Opt for day trips. Buses are less packed. Drivers take more breaks adding to your safety.
Check reviews before booking.
Don't get lured by cheap rides which may in other way prove to be very costly.
It is better to avoid bus rides when it is raining.
Beware of plastic money fraud: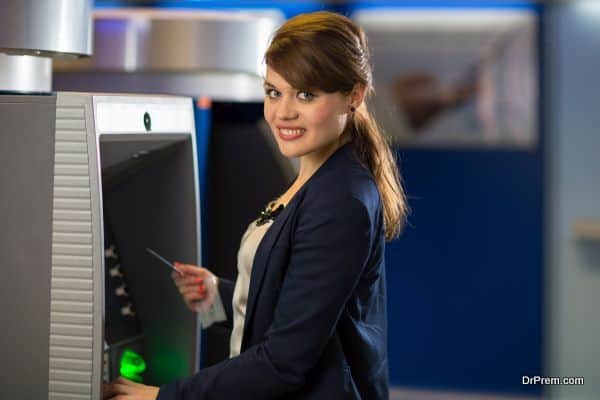 Keep your sight fixed on the card while swiping for any purchase. If it takes too long to generate the receipt, chances of fraud are high. Keep track of your bank transactions while travelling and after returning home.
ATM fraud is common as well, especially for those exposed and without enough security. Avoid ATM withdrawals at night or from those located in dodgy areas. Counterfeit notes are also in full circulation. Use government authorized foreign exchanges or reputed banks for currency exchange.
Learn a little bit of Spanish:
Knowing the language of the destination makes you more acceptable. Your acceptance among locals will be higher. People here speak more slowly than other Spanish-speaking destinations. This can be helpful for both sides. Some people understand English. It is not bad to mug up a few commonly used words to smoothen your interaction.