Europe is a traveler's dream; you get everything touristy in this continent. Its modernity will strike you as would its carefully preserved history and monuments. Mountains with magnificent views, captivating landscapes and jaw-dropping architectural brilliance – countries in Europe has it all. Sea beaches, art galleries, museums and cobblestone squares are too good to be true.  European cuisine is diverse, dominated by regional influences.
Now, what do you mean by the cheapest countries in Europe? Well, it could be spending $50 or less per day while you can also enjoy yourself. In some countries, it may exceed a bit, but it would not be too hard on your wallet. All you need is some genuine threads of information to explore the least expensive countries in Europe. Here we go.
20 cheapest countries to visit in Europe:
Poland: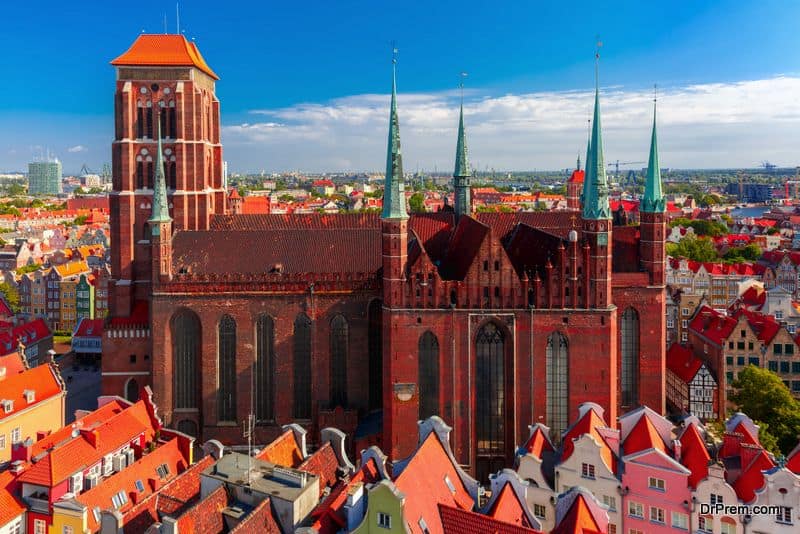 Cheap prices in Poland in contrast to expensive European nations like France and England is a popular factor for students. At a throwaway price, one can do Tatra Mountains, Wawd Castle, Slowinski National Park, Jasna Gora monastery, Lazienki Park and Krakow Cloth Hall. These are just some staggering attractions among many others. The more you save on budget, the wider would be your time and space coverage. Approximate prices would be something like this:
Backpacker hostel ( $11.94)
3 budget meals ( $15.50)
2 public transport trips ($ 2 )
Visit one paid place of tourist interest ($ 6 )
3 beers at $2.50
Bulgaria :
This east European country has an overwhelming tourist appeal. Good food, warm locals and spectacular architecture are the highlights. An amazing cultural fusion exists, blending Ottoman, Persian, Slavic and Greek traditions in a crucible. Once you are in Bulgaria, you have your feet on a multicultural platform. A little out the familiar track Bulgarian holiday is ideal for an itinerary for college students intending to do it cheaply. Average prices would be like:
Backpackers hostel ($9.90)
3 meals come at $ 9.50
2 rides on public transport ($3.4)
3 beers will cost you around $ 4.20.
Romania: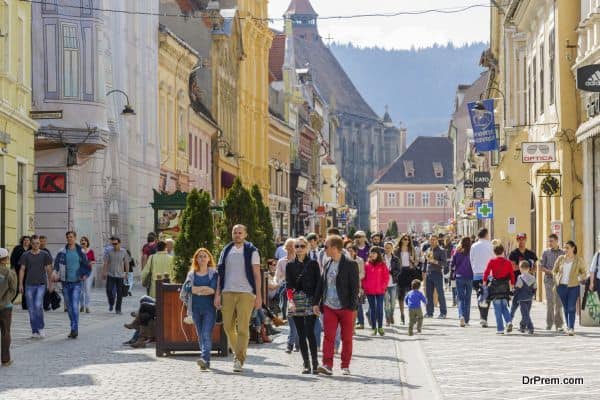 Romanians have retained their historical sites well enough for tourists to admire architecture from the past. Old buildings offer a stunning glimpse. The Old Town of Bucharest will simply enchant you by its sheer old-world vibes.
Romanian holiday is never complete without making it to the Bran Castle. This spooky castle of the bloodthirsty count, Count Dracula, will welcome the tourists to a sojourn foreboding with fiendish overtones in the air. Romanian landscape is romantic and Carpathians irresistible. A look below at the rate chart would motivate you to a Romanian holiday:
Backpacker hostel ( $10 )
3 budget grub ($ 21)
2 rides on public commutes ( $0.70 )
One paid attraction ( $ 3)
3 beers ( $ 2.58 )
Slovakia:
Slovakia is one of the most affordable countries in Europe for tourists and has a multitude of tourist lures. Museums and architectures are flamboyant smashing hits! If you are an enthusiast for visiting an alehouse, Slovakia is the destination you have been dreaming of. Beer and spirits come at incredibly soft prices.
In the town of Modra, every house grows a vineyard worth making a trip. Local distilleries and microbreweries are set to deliver you pleasant surprises. Average prices would be on the following lines:
Meal per day ( $10 -15 )
Suggested daily budget ( $30 – 40 )
Accommodation per night per guest ( $20-25 )
Hungary: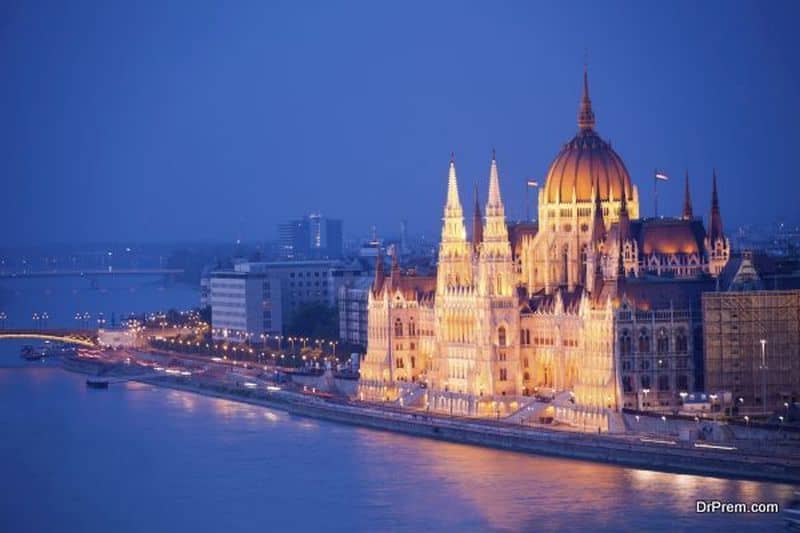 Hungary is one of the cheapest countries in Europe in terms of accommodation, food and public conveyance cost. The country is renowned for rejuvenating thermal baths. Besides majestic cathedrals, beautiful parks, splendid squares, mind blowing castles and hotels keep you blissfully engrossed.
However, cities located in central parts of the country are high end. If you have saving your hard-earned dime in mind and also to make most of your trip, look for hotels outside the city centers. Average prices would be as follows:
Backpacker hostel ( $13 )
3 budget meals ( $18.70 )
2 public transport rides ( $2.40 )
1 paid attraction  ( $ 5 )
3 beers ( $ 2.20 )
Lithuania:
The most popular cities of Lithuania are capital Vilnius, Klaipeda, Kaunas and Palanga. Lithuania's Baltic coast is awesome with stunning beaches and bars and restaurants serving savory food and heady drinks. Lithuania, despite its high tourist demand, comes under the bracket of most affordable countries in Europe.
But we recommend you to go beyond the city limits and explore spectacular dunes on the Curonian Spit. The geological wonders run up to the Baltic Sea and keep you engaged. Camping out in the Spit would be an excellent idea! It separates the Curonian lagoon from the sea. You may opt to spend in a cottage in Nida; it will be a perfect stay in tranquility. Prices would be like:
Average food budget: $10 -15.
Suggested daily budget: $30 – 40 per day
Average price per night stays: $16-20 per person.
Greece :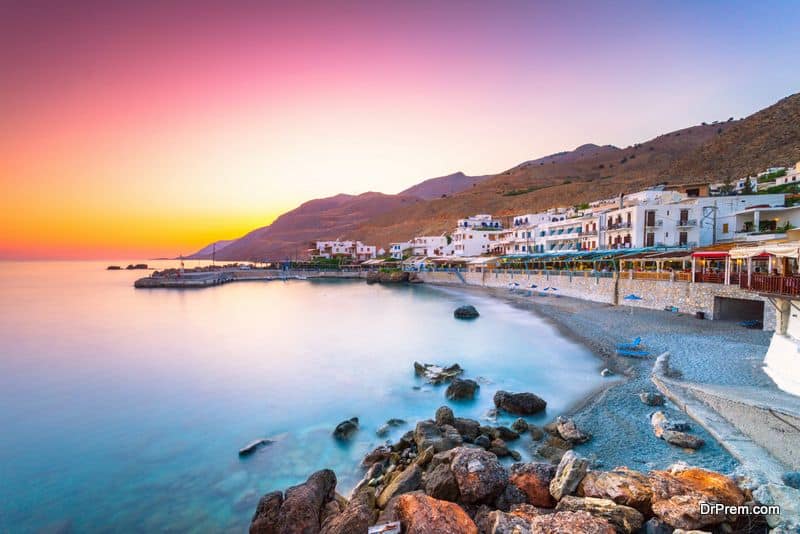 If you are wary enough not to fall into tourist traps, Greece is judiciously one of the cheapest countries in Europe. Don't miss out on Santorini, it is a favorite haunt of love birds. When you are in Greece, you have access to enchanting pebbled beaches, great sunsets on the Mediterranean Sea, and delicious cuisine including exotic wine and cheese. Exquisite blocks of white buildings along the coastline throw picture-perfect silhouette on the ground.  The average budget would be like this:
Budget apartment: $20 per day
Food at cheap restaurants: $ 7
Half-day tour: $20
Local flights come around $100.
Several entertainments come free of cost including hiking, wine tasting, chilling on the beach, a trip to Monastiraki Flea Market, Lycabettus Hill hiking and visiting the museum of popular instruments and other equally enchanting attractions.
Georgia:
Of late, Georgia has turned into a traveler's hotspot. It features the regal beauty of its chain of mountains and sublime hutments roosted atop hills. The local population will impress you with a cordial attitude. Despite its technical inclusion under Asia, culturally the country is European to the core. From any part of Europe, it can be accessed easily and is one of the least expensive countries of Europe. If you have budget travel in mind, the following information will be helpful on prices:
Hostel charges per night $10
Meal costs per day $20
The hotel charges per night $20
Suggested daily budget $40
Ukraine: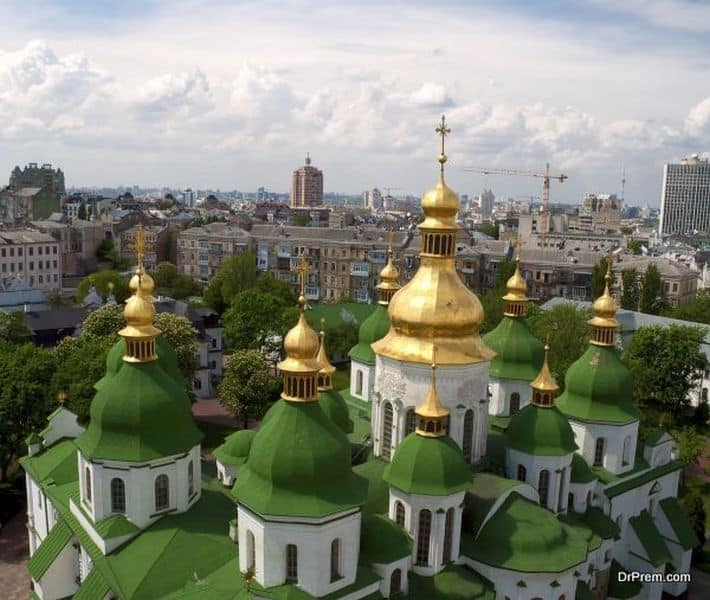 The stunning panorama of the Ukrainian countryside and the mystic Carpathian Mountains will leave you speechless. Lviv is a city with history and ancient structures galore. The inhabitants are very hospitable and you can blindly rely on Ukrainian food and accommodation. They come at a quality. You can make a trip to Chernobyl from Kiev and witness the wreckage left by the infamous nuclear reactor.
Average daily  budget on meals: $3-5
Suggested daily budget: $30 – 40.
Accommodation cost per night: $7 to 15 per tourist.
Albania, Korca and Gjirokastra :
If the image of Albanian Riviera is in your mind, forget about budget travel. It is one of the costliest places around the country. But Korca and Gjirokastra are darn inexpensive. The sea beach at the Tirana not far from Korca is a top drawer. Riveting architectural splendor will leave you absorbed for hours.
In particular, the Ottoman structures are terrific. There are ample bars and cafeterias to spend your evenings in. It is a vibrant and modern city and a seat of education. The reason that draws tourists to Gjirokastra is it is here where former Albanian tyrant Enver Hoxha was born. It is also the birthplace of the eminent novelist Kadare. Hotels and guesthouses in Korca come at Euro 20 to 25 a night.
Croatia :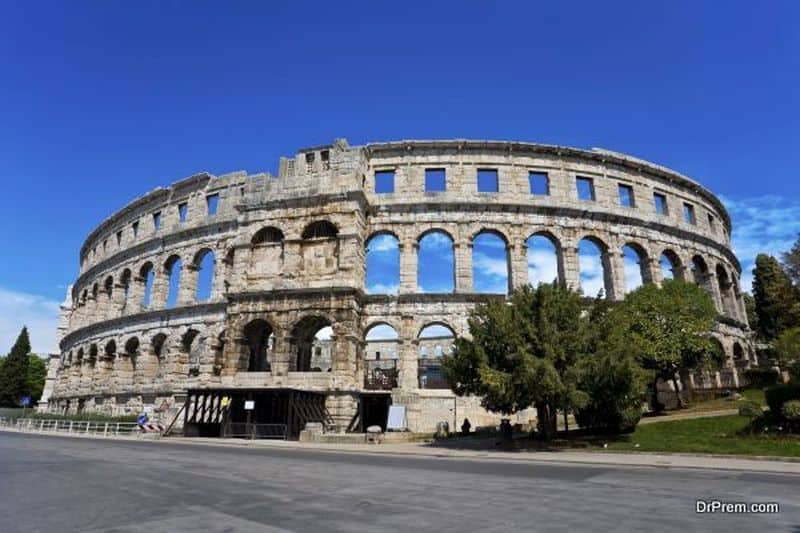 Compared to the cheapest holidaying options in Europe, a vacation in Croatia can be comparatively expensive. Climate and cuisine are arguably one of the best you can find on a European holiday. But to relish all these good features of tourist appeal, the place for accommodation selection is important. Stay far from tourist hubs, these are pricey spots. Zadar is a fantastic city and the locals are very helpful.  The ideal season to visit is early summer. Prices are:
Hostel accommodation per night: $15.
Hotel per night: $ 30
Meal price per day: $20.
Suggested daily budget: $50. 
Belarus, Minsk and Brest:
The chief outlets of money drainage in Belarus are the Bohemian cafes. With flowing liberal ideas over beverage, you won't realize when a chunk of your money has flown out. To resist visiting these places and limit your experiments, try traditional restaurants. Use public transport instead of car rentals and apartments in place of hotels if you are on a budget trip. If you want to taste the flavor of Belarus and that too free of cost, following trips are recommended:
Independence Avenue.
Victory Square.
Trinity Hill.
The KGB building.
Gorky Park.
Lee Harvey Oswald's apartment and a lot more.
A visit to Bolshoi Theater would be an inexpensive entertainment option and a must-try. Plays like Don Quixote or the Nutcracker would be quality cultural exposure. You can buy the tickets at just 2 Euros.
Spain: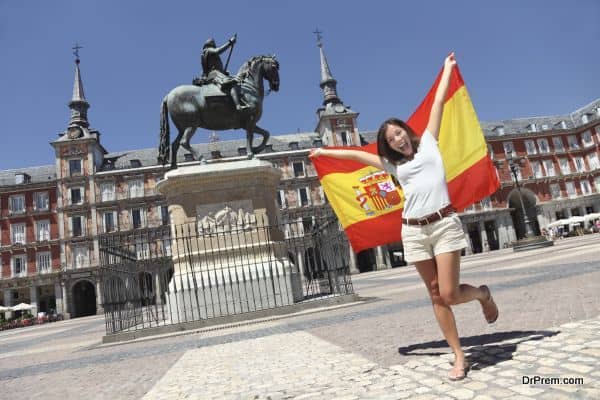 Although Spain is close to the UK, it has retained its travel prices for tourists well within budget. The Spanish Alpine beauty with ice covered summits will charm you. The Mediterranean coastline with its staggering beaches is delectable as well. Supplies in the grocery stores in Barcelona are way cheaper than an English equivalent.
You can bag a good bottle of wine for just 2 Euros. You can have a plate of Tapas and wine in a quaint Spanish rustic pub for just $7. Spain is also blessed with a chain of cheap international and domestic flights. Barcelona is a great city with mindboggling architecture, museums and monuments. Likely prices are:
Budget hotel or hostel ($30 and above a day)
Budget apartment ($30 and above a day)
Meal at cheap restaurants ( $7 and above )
Domestic flight ($30 and above )
Half a day tour ( $20 and above)
Besides free entertainments include hiking, chilling on the beach and free trips to museums on holidays and a Walk La Rambla in Barcelona and others.
Moldova, Chisinau and Tiraspol:
Moldova is a lesser-known tourist destination but a wonderful country to be in once you step here. Within Moldova, there is another part of this country called Transnitria worth a visit. After a brief war aided by Russian support, the country got split into Moldova and Transnitria. The latter has its capital as Tiraspol. Independence Day celebration pageantry in Transnitria is a fabled spectacle to watch and enjoy. Moldova can be done at a pocket-friendly expense plan.
Montenegro: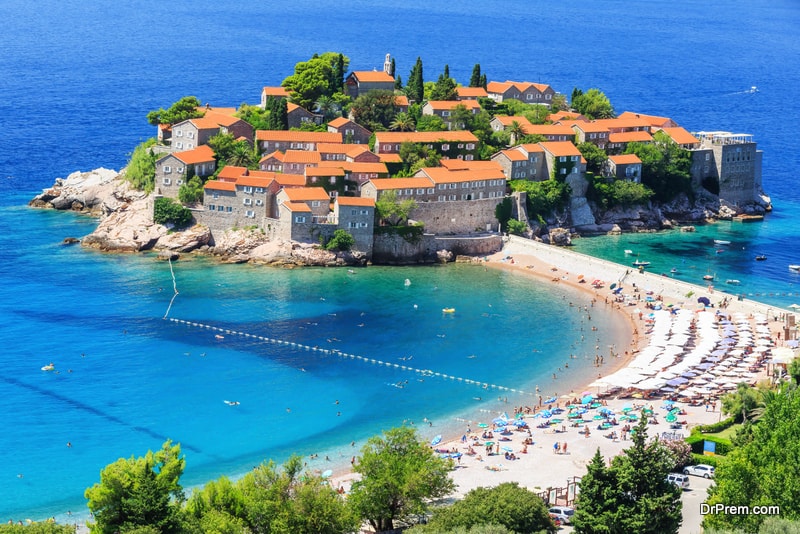 Montenegro is a tourists' paradise and special mention should go to the Bay of Kotar with its ravishing scenic wonders. Price highlights are:
Budget hotel or hostel ( $25+ a night)
Budget apartment ( $15 + )
Meal at an inexpensive restaurant ($ 6 +)
Half a day tour ($ 25 +)
Free entertainments include:
Exploring Bay of Kotar
Exploring Milocher Park.
Taking a trip to Tara Bridge
Hiking expedition to monasteries.
Visit to Porto Montenegro.
North Macedonia, Skopje and Ohrid:
North Macedonia is both gorgeous and at the same time one of the cheapest European destinations. The splendid architecture of Skopje will leave you with new insights into building design and decor.
Orhid is more scenic and serene. Picturesque nature and a lake set amid will be a feast to your eyes. If you are looking for quality food, coffee and accommodation at low enough prices, move away from center of the city. In lean season, apartment rentals come at 25 Euros a night.
Malta: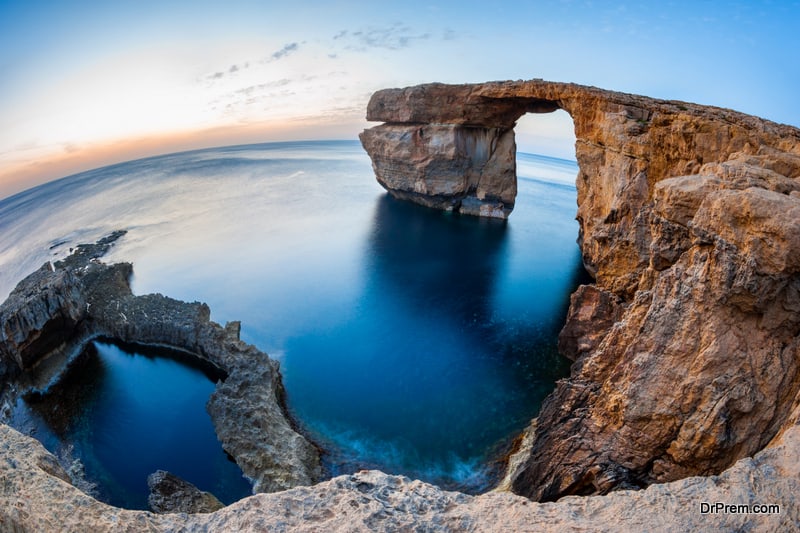 A lot of sunshine describes the typical Mediterranean climate of this tiny yet picturesque country. You can do a 3-day budget trip to Malta between $130 and $150. This money will take care of 2 meals a day, local conveyance and a stay at a twin room in a moderate standard hotel. Malta is made up of 3 beautiful islands Malta, Comino and Gozo.  The local language has Arabic, Italian and English influence.
Bosnia and Herzegovina  :
Mostar, the administrative center, boasts of remarkably well groomed national parks, roaring waterfalls and jagged mountains. Popular places for tourists are Kravice waterfalls, Blagaj and Buna springs and Sutjeska National park. Its stretch of 12 miles long coastline is a talk among beach lovers. If traveling on a budget is your objective, you can do Bosnia and Herzegovina at around $25 to $30 per day, provided you choose to stay at dom beds in Sarajevo and Mostar. Price begins with $7.
Portugal: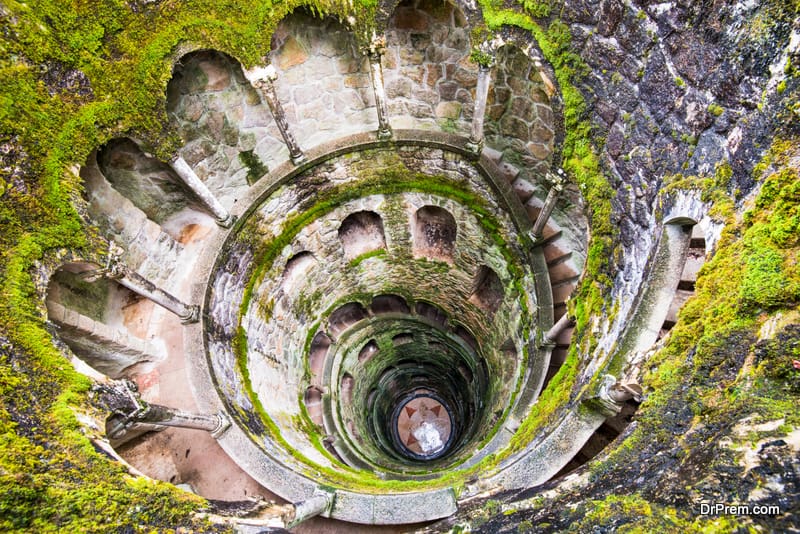 It is a very modern country with the advent of the latest gimmicks and yet way too cheap by the Western European standard. A day may be spent at $50 with prudent budget planning. A good hotel room in Lisbon the capital can be rented at $10 a day. If you want to eat the signature pastel de nata, you got to spend 50 Euros. Places of tourist interest are Lisbon, Porto, Cascais and Sortelha. These destinations vibrate with life and entertainment!
Czech Republic:
Prague is the capital city and its nightlife is as vibrant as its amazing gourmet scenario and awe-inspiring Gothic architecture. Cesky Krumlov, can be made within an hour from Prague and not to be missed. Grand churches, castles, museums and art cities, a plethora of beautiful structures with a great display of art, religion and culture adorn this country. The Bohemian Switzerland National Park having its border with Germany is famous for engrossing scenic vistas. There is an opportunity for hiking in the wilds. For a budget tourist, the following information could be handy:
Hostel rent per night $15
Hotel rent per night $30
Price of meal in a day $20
Suggested daily budget $40