During ancient period, traditional sports were a form to enhance the relationships of a community. It was also a form to celebrate happiness and often took place during religious and royal ceremonies. This was a time when old and young people came together to participate in the games. If you consider sports tourism, the following off beat sports can flame your interest.
Thailand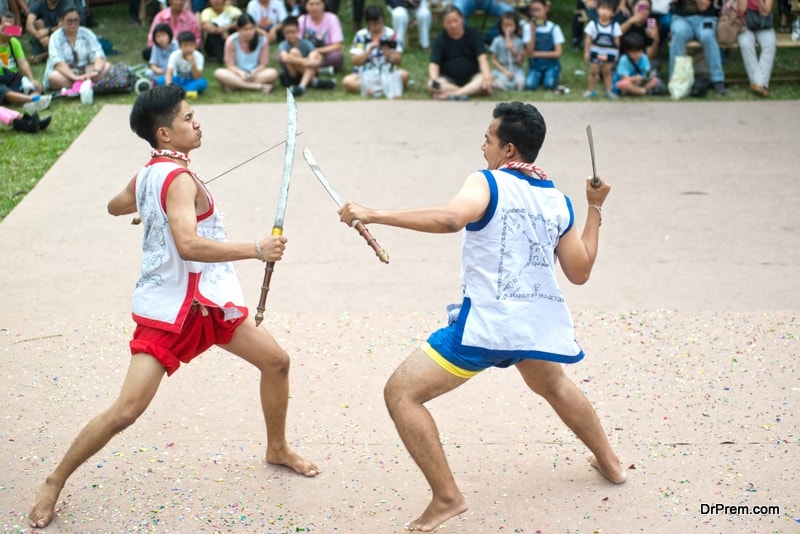 Thailand has vast sports history, which dates back centuries. Traditional Thai sports are the parts of Thai Culture, which has been passed on from one generation to other. Thailand is a great place to enjoy traditional Thai sports, which include Muai Thai or Thai boxing, Sword and pole Fighting, Boat Racing, Bull Fighting, Kite Flying, and more. These activities are a vibrant part of Thai culture and visitors can enjoy these sports and play them. Various sports complexes of the country offer an opportunity to tourists to visit the complex and try these sports. Experts can help tourists to know about the history and its cultural importance.
India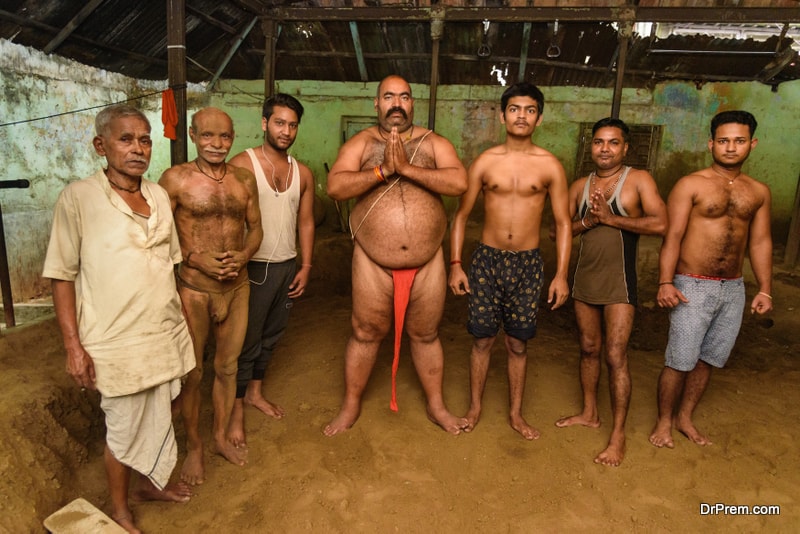 India is one of the top tourism destinations, which offer quality tourism services to their guests. It is also a home to multiple traditional games that are still played in different small villages and town of the country. Many tourism service providers offer sports tourism packages to visitors. They can visit different rural destinations of the country and enjoy various traditional games. It includes boat racing, atya-atya, jallikattu, ball badminton, kabaddi, kho kho, lagori, bull surfing, buffalo racing, mukna, and pehlwani. Apart from these sports, visitors can alsio enjoy Thang-ta, which is a weapon-based martial art popular among the Meiteis in Manipur. Malla-yuddha is other traditional form of combat wrestling popular in the Indian subcontinent.
China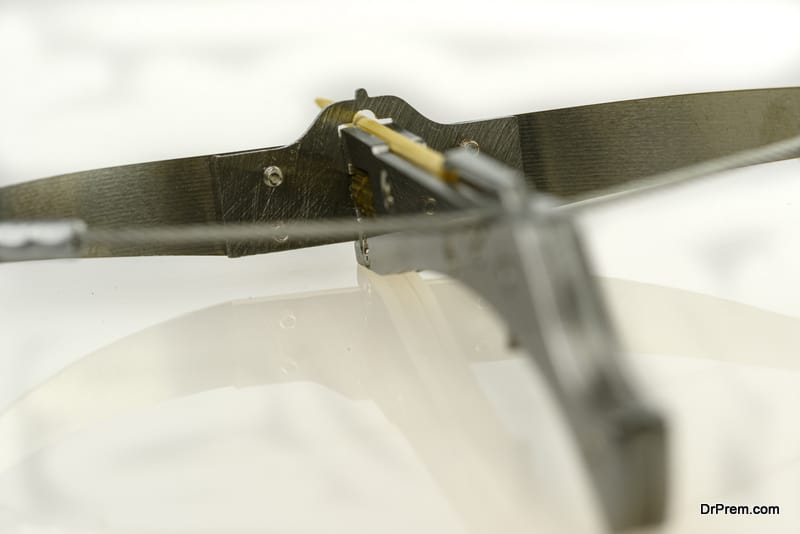 China has consistently done well in international sports, which proves that the country has good grip in sports. It is inevitable that it has long sports history and it has developed several unique and traditional sports. Some of them are widely practices in most parts of the country and some are practiced in minor communities or groups. Traditional Chinese sports reflect the culture of different groups. It includes Lion dance, Horse race, ancient football, crossbow firing, skipping ropes, and more. Many ethnic groups in southern China and Han people have continued the practice of traditional games, no matters how popular they are in the world. They find these sports as a great way to enhance the bond between their communities.
They decorate the boats in the traditional style to resemble a dragon. Different communities and groups shout their support with songs and drums. Visitors can also participate in this festival and can try different cuisines of the region.
Egypt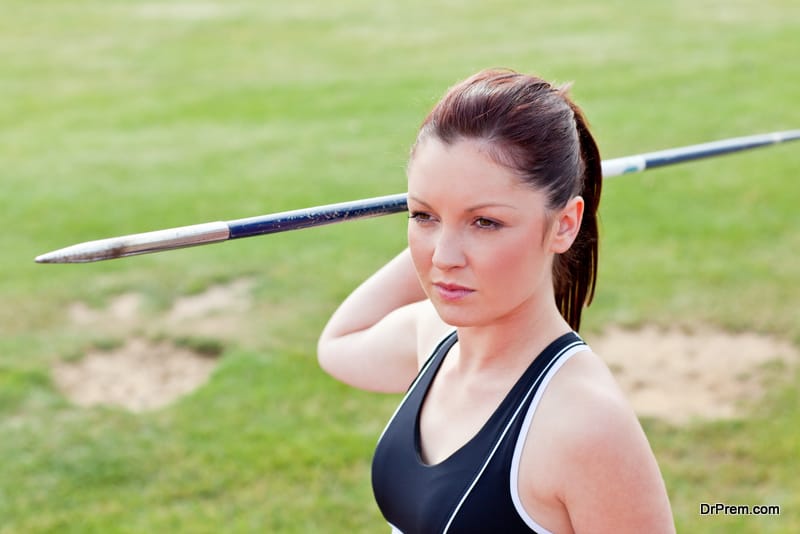 Egyptians are known for their traditional and ancient culture and sports are a part of their culture. The kings, statesmen, and prince of Egypt were keen to participate in sports competition to show their capabilities and fitness. This was the medium to showcase their pride and satisfy their ego. Popular sports in the region include handball, javelin throw, tug of hoop, and sword competition. Visitors can still visit the country and can enjoy traditional Egyptian games.
Japan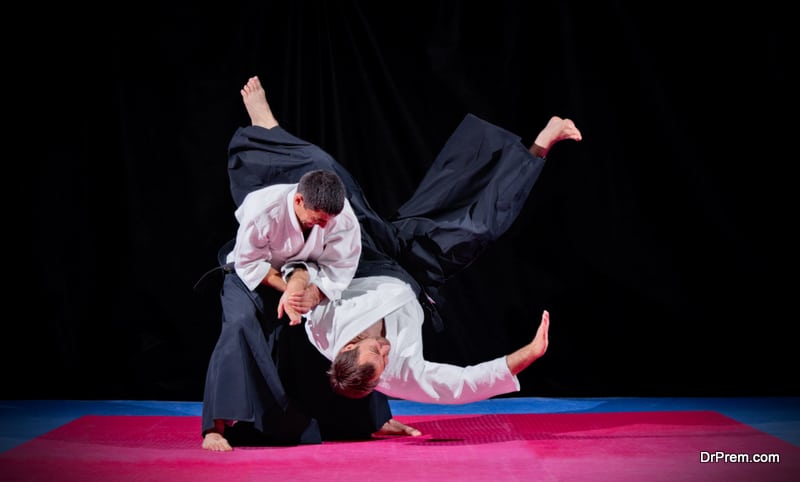 It is a perfect destination to visit for traditional sports. Every year many tourists visit the country to enjoy sports like soccer and baseball, but traditional sports are also one of the best thing for which you can visit there. Traditional sports of the country include Kendo, Judo, Sumo wrestling, Karate, and Aikido. The professional tournaments of all these traditional sports take place in the country.
UAE
Emiratis patronize their traditional sports with zest as they feel these are deeply linked with their heritage.  Camel racing has almost become synonymous with the country especially the National Day camel marathon with dozens of camels run over a 25-km long track for more than an hour. Falconry and saluki racing herald the basic survival instinct. An ancient hunting practice has evolved into a finely tuned sport with participants getting rewarded for expertise. Free-diving is a traditional diving skill of the gulf people with strong enduring power where divers eked out a living in search of pearls. UAE takes pride in hosting glamorous equestrian sports event. Dhow racing and shooting are other notable traditional sports.
Indonesia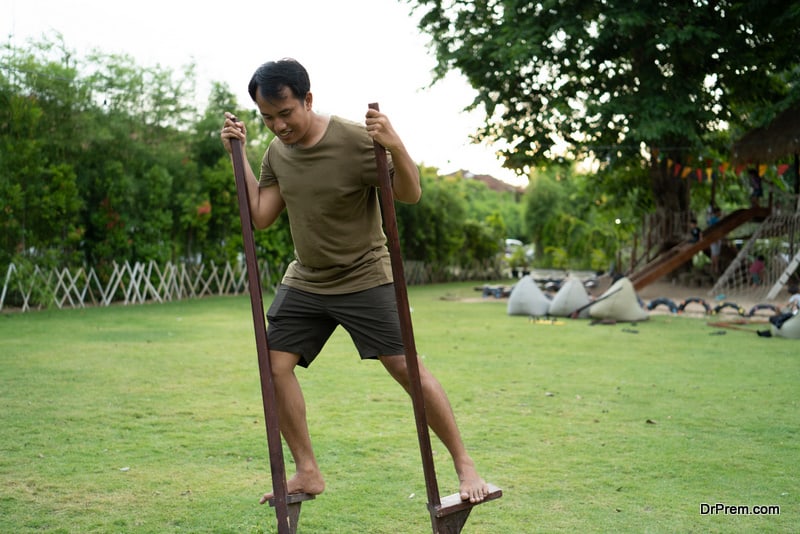 This famous tourism destination also values traditional sports that are still alive in cultural festivals and rituals. Karapan Sapi or bull racing, rock jumping sport lompat batu nias, jemparingan or traditional archery, martial art pencak silat, pathol or traditional wrestling, balap karung or sack racing, egrang or running on wooden stilts and team game bakiak are some of the interesting sports played till date.
Turkey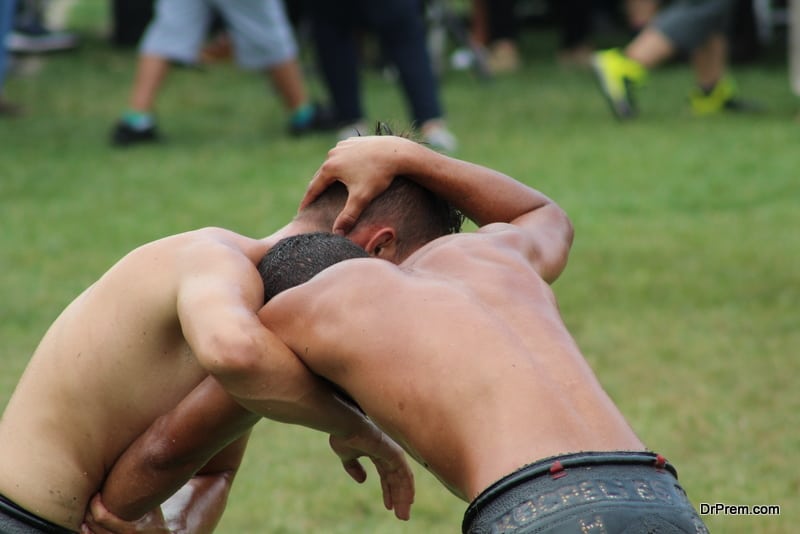 Owing to its strategic geographical location amid Asia and Europe, Turkey's traditional sports carry more of Asian flavor. For example, the 650-year old Kirkpinar Oil wrestling where wrestlers smother themselves with olive oil is the UNESCO-recognized cultural heritage. Other notable sports include camel wrestling, Kafkasor bull fighting and Game of Jereed.