Guide to sports tourism, its history, best practices and why it matters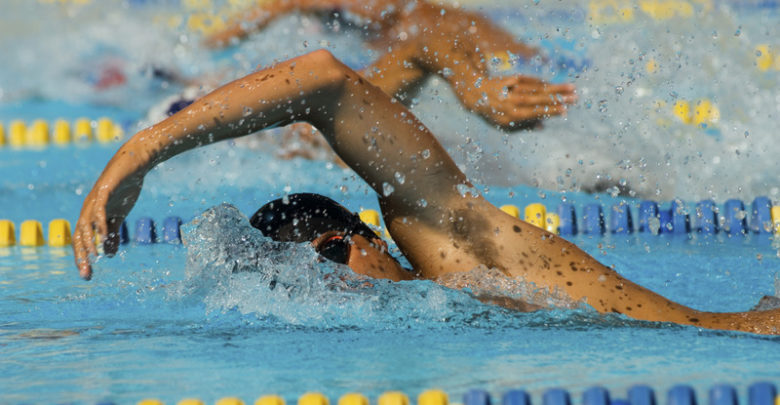 Sports tourism is one of the most rapid growing sectors of the global travel and tourism industry, and it pours in stunning revenue of over $600 billion annually. It inspires a trip that is connected with either active participation in a sporting event or as a spectator watching sport with chair gripping excitement and cheering up a favorite team or an athlete to a mind boggling victory.
It is certainly a very high voltage visual entertainment when you are in the spectator's seat. The excitement, challenge and the fun take a massive scale when you are very much into the sports as a participant. Here, the demand of your physical ability and skill is overwhelming, goading you to emerge a winner with flying colors.
Hard Sport tourism and Soft Sport tourism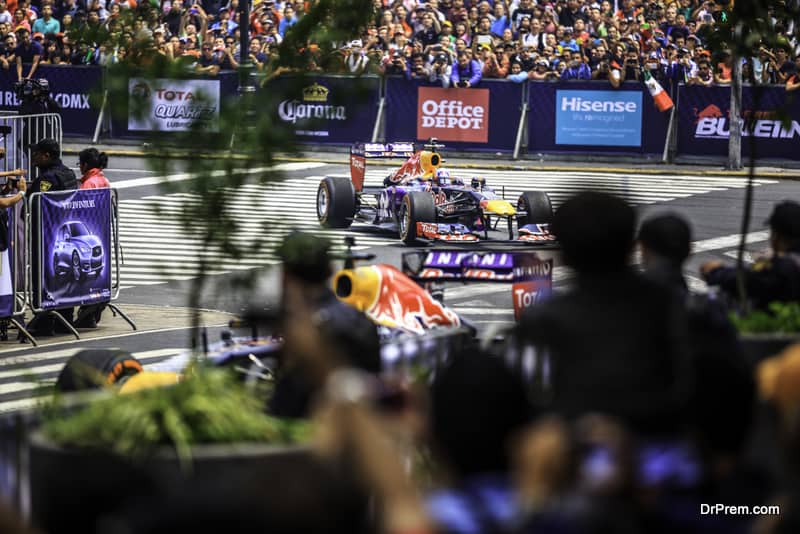 Sports tourism has been put into two broad categories like Hard Sport tourism and Soft Sport tourism. Hard sport tourism is linked with the huge volume of spectators that gather to watch a legendary sporting event of international fame like the Olympics, FIFA World cup soccer, Wimbledon Tennis, Formula 1 Grand Prix or European Cup soccer. This has a tremendous viewership appeal.
The sports enthusiasts travel across the continents with drums, bugles, colored costumes, weird masks and hairdos to cheer their sporting heroes and favorite teams. The passion turns into an explosive frenzy. Victories trigger chaotic mirth while defeats throw the supporters into abyss of gloom. It is literally an earth shaking event that keeps the entire world focused with keen anticipation around the world class sporting battles.
In Soft Sports Tourism, the sports buffs travel far and wide to take part in sporting events like golfing, hiking, skiing, canoeing and boating regattas to draw in excitement and kick, and to spend their leisure times on health friendly activities.
However, both Hard and Soft sporting events attract millions of fans bubbling with energy and excitement and the cities hosting these events are literally flooded with inflowing money. It is a great foreign exchange earner, but the initial investment in building a world class infrastructure to answer to the needs of this mammoth crowd would be substantial.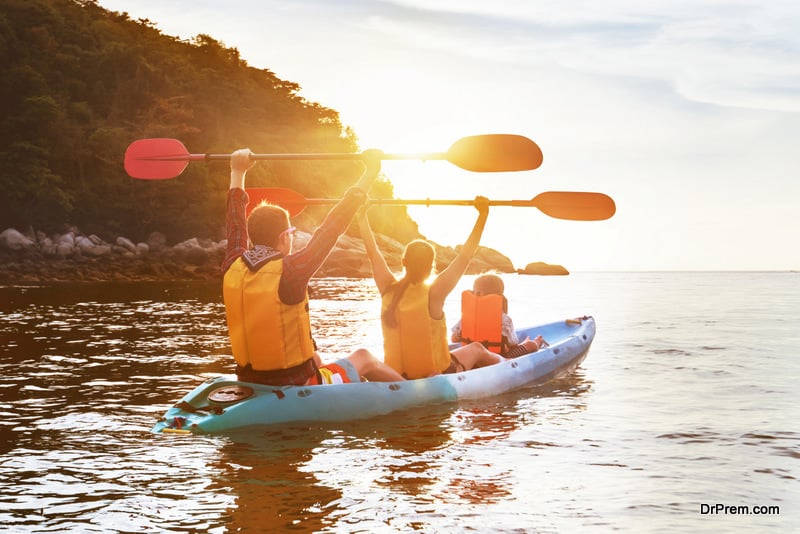 Some of the sports tourism experts have categorized it from altogether a different angle that is Celebrity or Nostalgia Sports tourism and Active Sports tourism. The former type of tourism sees a visit by sports lovers to sports hall of fame with a target of spending some quality time with famous sports personalities and celebrity athletes. Here, the sports tourist may spend long hours with the athlete or the player whom he always admired.
It is a wonderful experience and this type of nostalgic tourism is quite popular. In Active Sports tourism, individuals or teams travel to sporting arenas to take part in an individual or team game. The trip may be government sponsored or it may well be the result of an individual effort.
Sports tourism builds up a platform that fosters a great international meet at every interface. The athletes confront rivals from other countries vying for fame and reward. Teams face challenges from opponents, and they need to give a hard fight to prove themselves and stand up on the victory podium showered with fame and glory. The spectator tourists, supporters and die hard fans intermingle in a cosmopolitan crowd having an international population mix. Despite the keen competitive spirit and rivalry pervading in the background, a feeling of fraternity and well wishes hang in the air in the arenas of competitive sports, making sports tourism an amazing piece of experience.
Sports tourism exposes the tourist to the standard of achievement a country has reached so far as development of physical ability, skill and health are concerned. It is in fact a measure of  all round progress of a country as health and physical prowess of a nation is an important indicator of its development.
History of Sports Tourism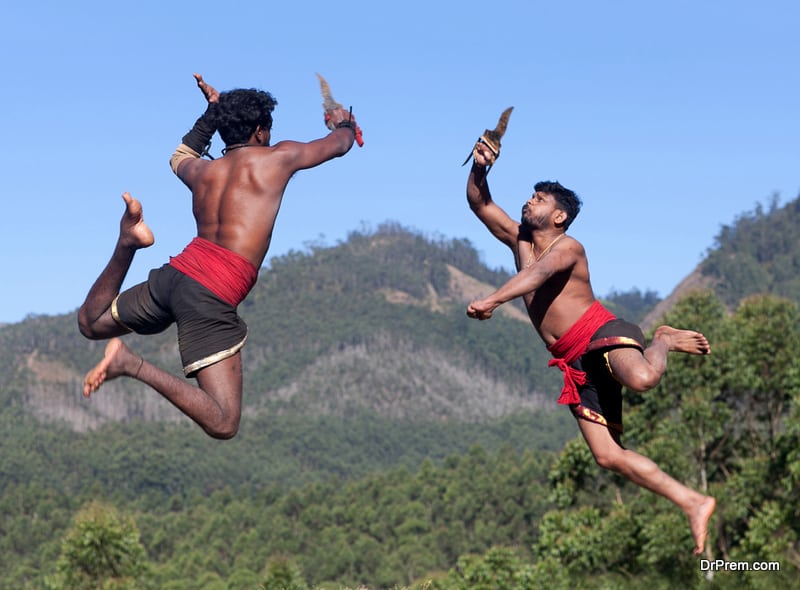 It is his insatiable appetite and a fiery passion to win physical competitions demanding strength, speed and skill that has lured man to organize sports meets dating far back into history.
These sports meets invited massive viewership response. Enthusiasts travelled on foot, horse backs and horse drawn carriages from one corner of a country to another to witness the battle among athletes, wrestlers and sportsmen in the competition arenas. History says that during the reign Roman Emperors, competitive sports was held and enjoyed in the amphitheatres by the nobility and the commoners as well. The competitions were brutal and ruthless and basically culminated in a bloodbath to the loud applause of the spectators overwhelmed by a delirium of frenzy. Gladiators were trapped in win or die fights. Strong and valiant men were confined within enclosures and made to fight with unequal opponents where the most popular choice was either a hungry lion or a tiger. The second option was a raging bull with a bundle of power and ferocity packed in!
The strong crowd of spectators with a competitive mood cheered on, the drums beat in collective concert and the champion emerged. It was his day, and the rewards were usually a wreath of olive foliage weaved together.
If we travel back in time, the immense popularity of sports and competitions based upon physical power was a plain reality. It drew huge masses of enthusiasts, and the events received royal patronage. The winner wore a halo of glory, and the loser was slipped into doom and disappointment. But, the competitions continued inspiring more and more visitors to participate or to watch the exciting spectacle.
Olympics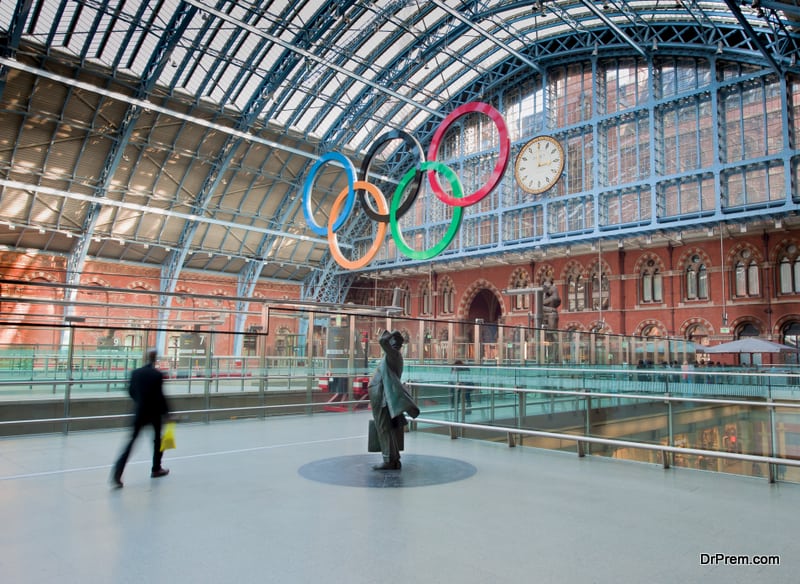 The Olympics, known has the greatest show on earth has indeed a chequered history. The colossal sporting event capturing the strongest, the fastest and the highest was started by Heracles, son of Zeus, the mythological Greek god. The first Olympic was held way back in 776 BC. Amid a throng of spectators, a naked runner named Coroebus who was a cook from a place called Elis won the race to a dramatic applause around. He covered approximately a distance of 192 meters, and his win made him the first Olympic champion. The legendary competition ran at a stretch for approximately 1200 years jumping every 4 years in between. However, Olympics faced an embargo when the Roman Emperor Theodosius I, who was a Christian by faith, banned the games for some reason connected with the religion.
The spectacular sporting event grinded to a halt only to be revived by a French aristocrat, Pierre De Coubertin, around 1500 years later. Since then till this date, the wheel of Olympics has been running nonstop. There had been terrorist assaults, and the game had witnessed massacre of athletes. But the spirit of The Olympics has neither been defeated nor its extreme worldwide popularity among visitors, tourists and sports enthusiasts reduced.
Soccer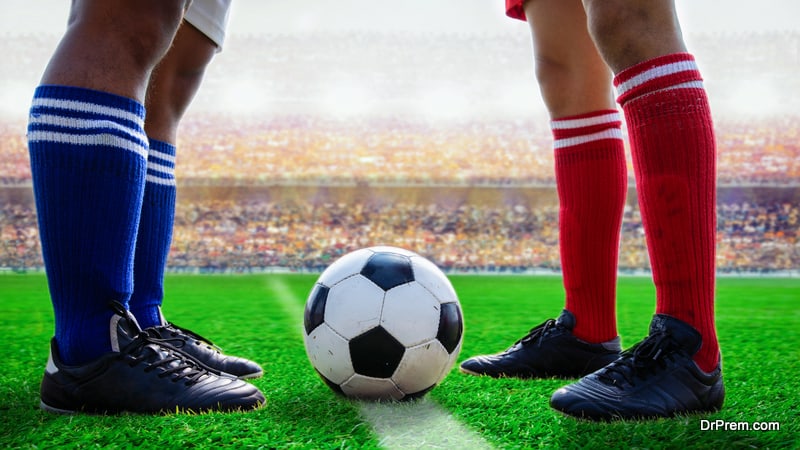 Similarly, the World Cup Soccer tournament has a rich history. It was started in 1930 in Uruguay as the host nation when the president of FIFA, Jules Rimet made up his mind to hold a World Cup football tournament among different football playing nations. The tournament was a massive hit expanding over the years opening its portal to invite more and more competing nations. This tournament is held every four years and known as FIFA World cup which was formerly known as Jules Rimet cup. It has become immensely popular over the years producing prodigies like Pele, Maradona and Messi, and has attracted millions of frenzied tourists and soccer fans bitten by the soccer passion bug.
Olympic and World Cup Soccer history is a clear indication that sports tourism was very much in existence in the past with an intense ardor and love for the darling athletes and participating nations.
Why sports tourism matters?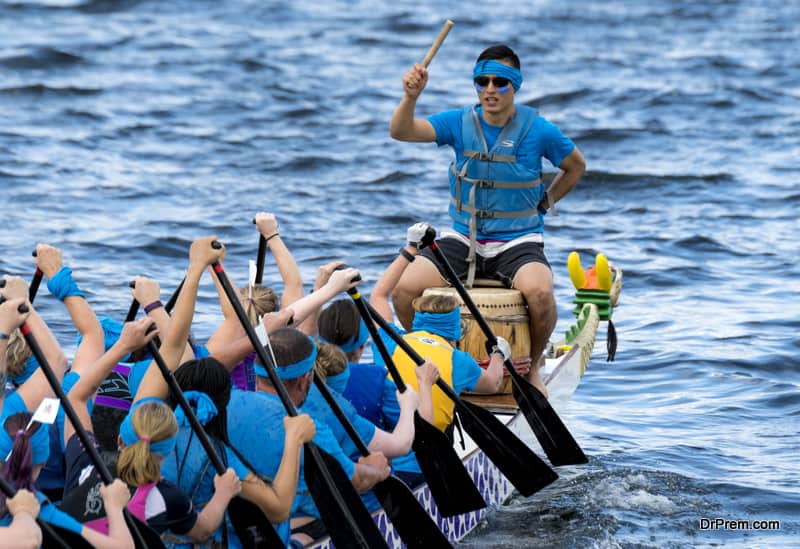 A sports meet is a great event, a meet between active participants and spectators. Strengths and weaknesses of the nations are exposed. New benchmarks are set and a nation exactly locates its level of achievement in sports and games when pitted against competing nations. This competition is not only the greatest when it comes to sports but is an eye opener for a nation. With all its revelation, it tells a nation how far it still needs to go to reach the world standard in sporting performance.
Economic benefits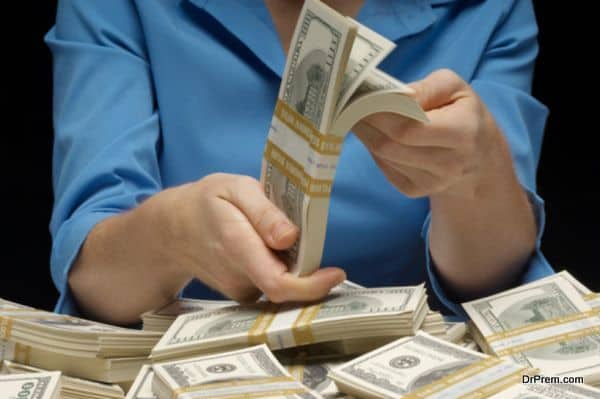 The sports tourism has immense economic benefits. With tourists flocking in from different corners of the world money literally flows in heaps. The hotels, restaurants, wine bars and the transport network do a great business, and so does the sports organizers for the entry fees are a great source of revenue. Prior to the sports competitions, there goes a hectic infrastructural upgradation work. Brand new world class hotels are built to accommodate the influx, and more vehicles are released into the transportation network in order to take care of the visitors' movements in order to avoid overloading of the existing network. Stadiums, velodromes, swimming and diving pools would come up overnight and so would new roads, connectors, flyovers and parks. The host nation is all set to deck itself in grand apparel. This triggers a booming construction business and keeps a huge mass of population employed to sports tourism infrastructure building work. More jobs would be created, and the nation would see more smiling faces with provisions for new earning opportunities.
Welcome departure from conventional tourism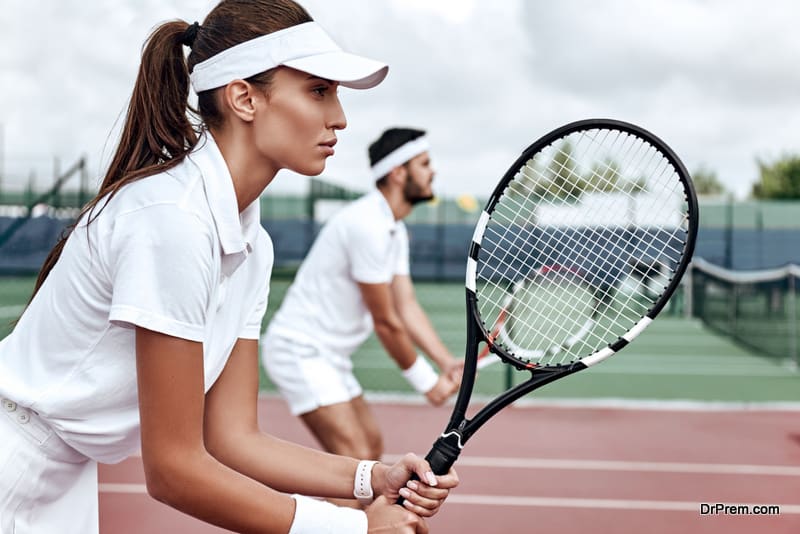 Sports tourism is a wonderful departure from other forms of niche tourism as it is an interesting exploration into a nation's wealth of human physical capability. Records are broken in terms of speed, strength, heights and hurdles surmounted. Every victory brings in a rush of pride and glory to the nation. But in fact, the splendid performance by the champion extends beyond the bounds of his nationality, caste or religion. He/she becomes the darling of all. His/her universality becomes a widely accepted fact.
The Olympics is the torch bearer symbolizing the potential stored in the physical power of global youth population. It symbolizes health and freedom and is a great manifestation of youthful activities of running, jumping, wrestling, canoeing, swimming and a whole lot of others. It embraces all and fosters a spirit of fraternity standing for peace and harmony.
The colorful meet lasts for approximately ten days but leaves an everlasting impression in the mind of the spectators. The champions and heroes become a topic of discussion for the next four years until new champions replace the old ones. Watching Olympics on television is one thing but watching it live on the venue is entirely a different matter. The tourist feels the vibrant pulse of the stadium, and shouts of cheers rising up the galleries builds the atmosphere, and this is really what matters in sports tourism.
The pressure of grand sports meets and the tourists drawn to witness the competitions stimulates upgradation of the infrastructural developments of the host nation. What had not been done in the past whatever may be the reason, speeds up with a rapid progress once the announcement for holding the meet is made and the countdown starts. Sports tourism matters in several ways inspiring globally towards a progress in health, infrastructure and cultural developments through an amazing global get together.
Best practices to be implemented in sports tourism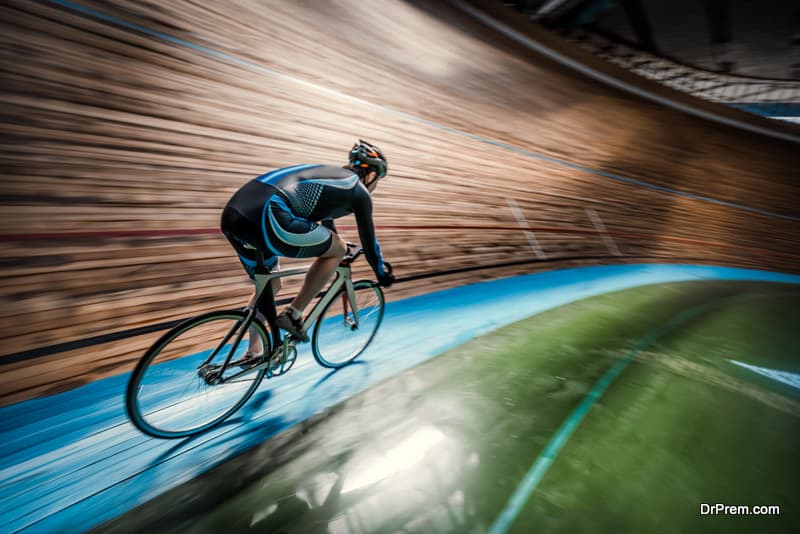 Sports tourism promises an awesome potential. It helps fortify the economy of the host nation in one hand and on the other it exposes the visiting tourists to an exciting experience revolving around an all round awareness in the field of health, physical prowess and entertainment through active participation in a sporting event. Even watching a competitive sporting event helps the spectator stay connected with the person within who had always tried to excel in sports which may have remained unfulfilled due to lack of opportunities or encouragement.
The national team of a country in the field of soccer, basketball, cricket or tennis is the perfect representation of youthful vigor and plays the role of brand ambassador making its presence felt in the international meets.
This is something wonderful that helps bridge gap between nations over petty issues and fosters a healthy competitive spirit striving to excel in the field of sports and athletics. The nations have a great opportunity to showcase the progress made in organizing and taking sports to a level that fascinates the world and is certainly an indicator of economic progress of the nation. Benchmarks are set, and the nations get a finite direction the way along which they should move to bring about an all-round development so far as the health parameters of the nation are concerned.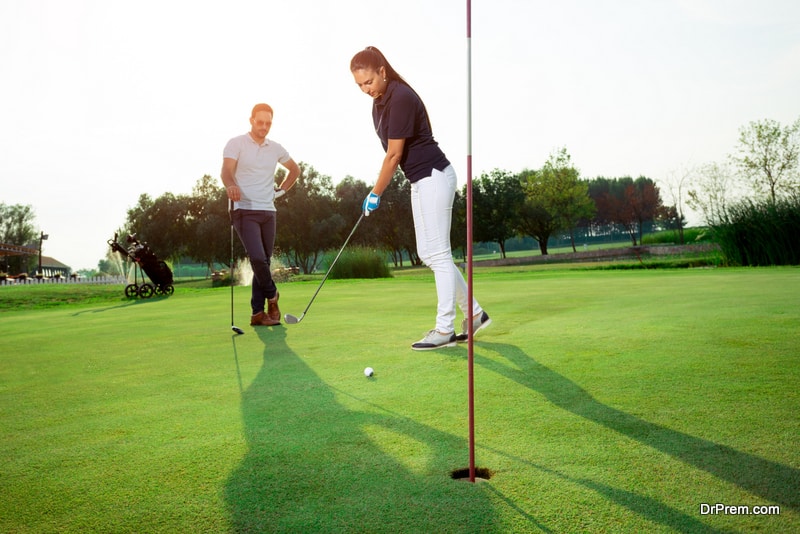 To popularize sports tourism, the sports promotion cell, the ministry of sports and the tourism promotion department of a nation should work in combination in order to upgrade the image of a nation so far the sports scenario of a nation is concerned. The team should have adequate support from the government and must induct expert views of the country's renowned sports personnel. The areas of strengths should be fortified, and the areas which are limping behind the international sports performance benchmark must be taken care of so that the country becomes a favorite destination of sports enthusiasts.
Sincere efforts must be focused on upgrading the infrastructure and the internal transportation system so that it leaves a positive impression on the visiting tourists and sports enthusiasts encouraging them to make repeated visits. State of the art stadiums, velodromes, swimming pools and golf courses must be built so that the sporting events can be organized at an international level. Equally important is the existence of good and comfortable hotels with a good administrative system emphasizing on quality customer service.
A good fund management system must be installed focusing chiefly on the earnings of a nation from sports tourism and expense budgets allocated on direct sports, development of athletes and the infrastructure. A fine balance must be struck between expenses and earnings on sports tourism so that there is always some room for improvement. Participation by the government, premier sports clubs and tourism promotion cell is a must to bring about all the necessary developments.
Essential Components of Sports Tourism
Dos and don'ts in sports tourism
Travel and tourism arrangements in sports tourism
How to get more information on sports tourism
Getting more information on sports tourism
Things to do post sports tourism