Auckland Beautiful beaches – Top 15 Beaches in Auckland, New Zealand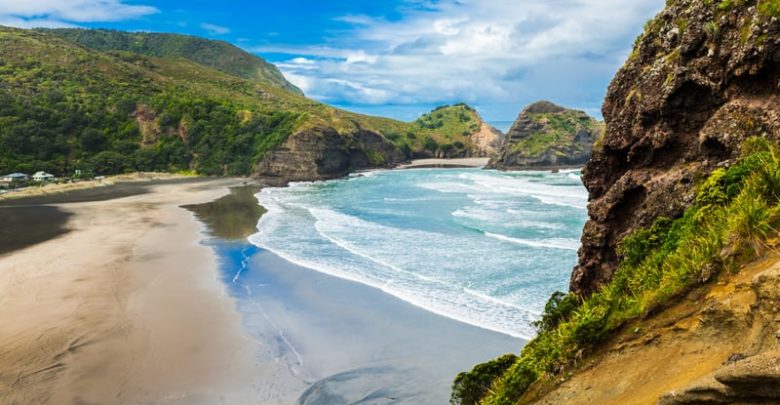 Auckland's stunning beaches always delight beach lovers. Those fond of sun, sea and sand will no doubt find their own sanctuary in the sandy beaches and harbors. The coastline stretching for about 15,000 km it is always tough to single out the most attractive ones as each beach has its own exclusivity.
Travelers are literally spoiled with choice. Let us help you with some real hidden gems of Auckland coastline for a worth-remembering beach vacation. Here are the following handpicked beaches for you.
Top 15 beaches in Auckland:
1. Kaitarakihi Bay, northern Manukau Harbour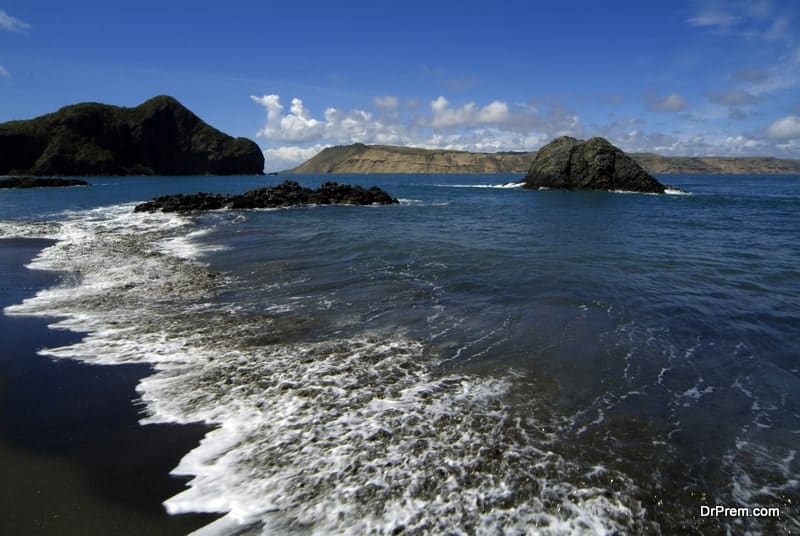 With so many popular beaches around Kaitarakihi, it's no wonder this is a quiet spot. Sandwiched between Cornwallis and Huia, the beach is accessed through a gate,
Getting there: Turn left into Kaitarakihi Rd off Huia Rd just after Cornwallis Rd.
2. Charcoal Bay, Beach Haven
Charcoal Bay is perhaps the most beautiful in the inner Waitemata Harbour. It's not signposted, but a relatively well-formed and newish track drops down to Charcoal Bay from Rosecamp Rd through a stand of native bush and mature pines.
Getting there: Park opposite number 31 Rosecamp Rd, Beach Haven and walk down the track in the unmarked reserve.
3. Mercer Bay, west coast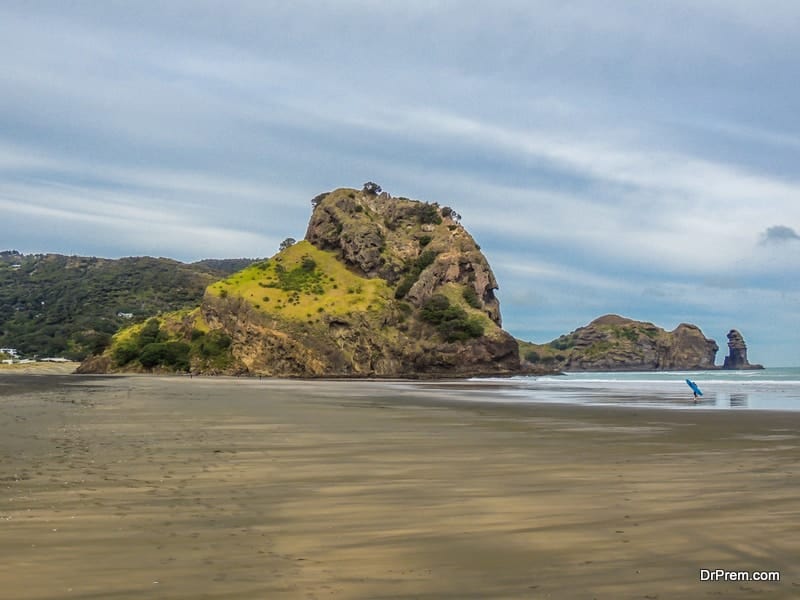 If you think popular west coast beaches such as Piha and Karekare are wild and remote, you ain't seen nothing yet. Mercer Bay eclipses them all.
Getting there: Park at Karekare Beach. Walk north along the Colman's Track and then the Mercer Bay Loop Track. The steep rugged and rocky track to Mercer Bay turns off at the north end of the bay.
4. Wattle Bay, Awhitu
Two of Auckland's best secret bays are called Wattle Bay and both are on the Manukau Harbour. This one is a 60-minute drive from downtown Auckland, on the Awhitu peninsula.
Getting there: Take Wattle Bay Rd from Orua Bay.
5. Wattle Bay, Waikowhai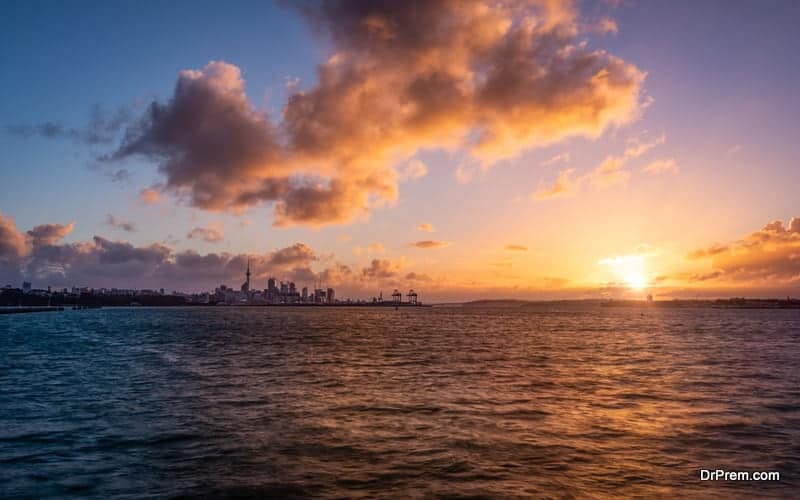 Wattle Bay on the northern Manukau was once home to a rag-tag bag of illegal beaches until the council cleared them a few decades ago. It's not just humans that appreciate this corner of the Manukau Harbour. Kereru abound.
Getting there: Park between 34 and 36 Canberra Ave.
6. Rahopara Beach, East Coast Bays
Summer and winter there are people on the numerous big beaches spanning the coast from Long Bay to Cheltenham
Getting there: From Kennedy Park on Beach Rd, Castor Bay, walk 75m south to the first gun emplacement. A path leads to stairs to the beach.
7. Anchor Bay: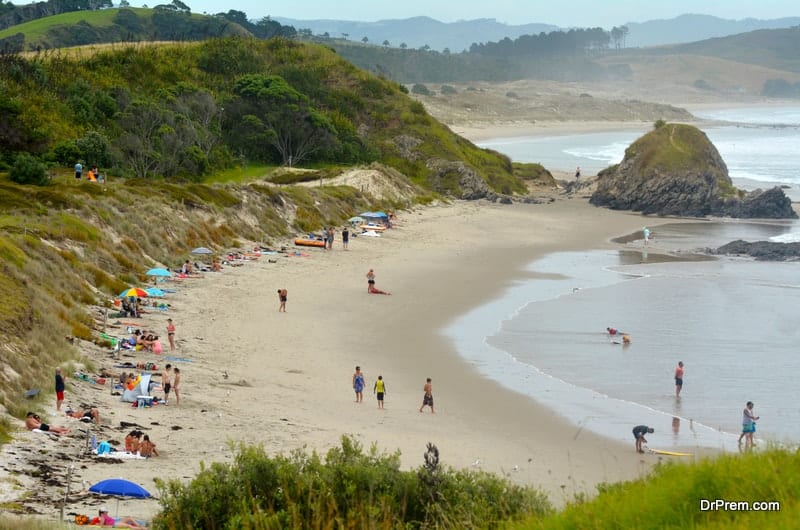 This breathtaking beach with white sand cover is peacefully nestled within Tawharanui Regional Park. It attracts hikers and surfers and a perfect secluded setting for those looking for private time.
Getting there:  One hour drive from Auckland city.
8. Esplanade Reserve beach, Pt Chevalier
Often noticed the people kite-surfing and swimming at Eric Armishaw Park, seen from the Northwestern motorway between the Patiki Rd and Pt Chevalier exits.
Getting there: Go to the car park at Eric Armishaw Park at the very end of Walker Rd, Pt Chevalier.
9. Orewa: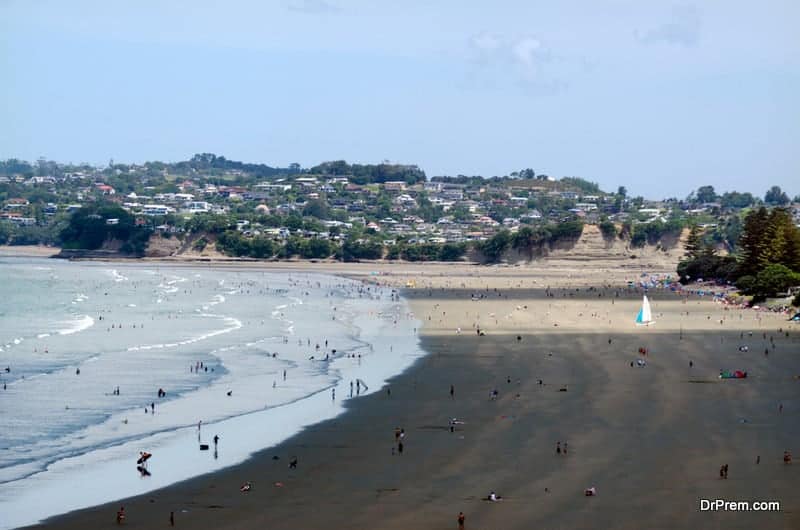 The 3 km stretch of this stunning northern beach is a big hit with locals. Its flat nature makes it convenient for families, joggers, kite surfers and surf crowd.
Getting there: Right at the heart of the Orewa town about 30 minute drive from Auckland.
10. Waipiro Bay/Te Rau Puriri, South Kaipara Peninsula
If you're looking for truly secret beaches, go remote. And in the Auckland region you can't get much more remote than the South Kaipara peninsula
Getting there: From Parakai take Parkhurst Rd and then South Head Rd. After Donohue Rd lookout for the Te Rau Puriri sign and carpark.
11. Piha:
One of the remarkable beaches of Auckland in the western coast. A haven for surfers and photographers. Strong currents make surfing an adventurous activity. The Lion Rock splitting the beach into two sections keeps the shutterbugs busy.
Getting there: 45 min drive from Auckland city.
12. Kelvin Strand beach
There's nothing like a long peninsula to keep the masses away from lovely little beaches. Kelvin Strand beach almost at the tip of the Te Atatu peninsula is one such hidden treasure.
Getting there: Access from Kelvin Cres off Gill Rd.
13. Bethells Beach: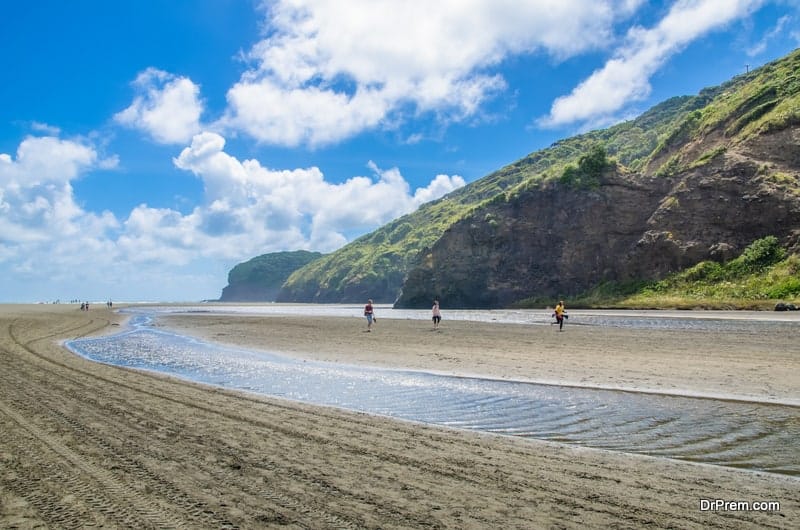 Suitable for the surfers than swimmers even though brave hearted swimmers can give a try. Its signature black sand, incredible caves, rough waves and sand dunes makes it one of the coastal marvels of Auckland.
Getting there: More than one hour drive by bus or train from Auckland.
14. Tawhitokino, south east Auckland
Tawhitokino is an unspoiled stretch of sand in a series of beaches between Orere Pt township and Papanui Pt, on the south-east coast near the Firth of Thames.
Getting there: Drive past Waiti Bay to the end of Kawakawa Bay Coast Rd. Follow the Tawhitokino track around the rocks and over Papanui Pt to the beach.
15. Karekare: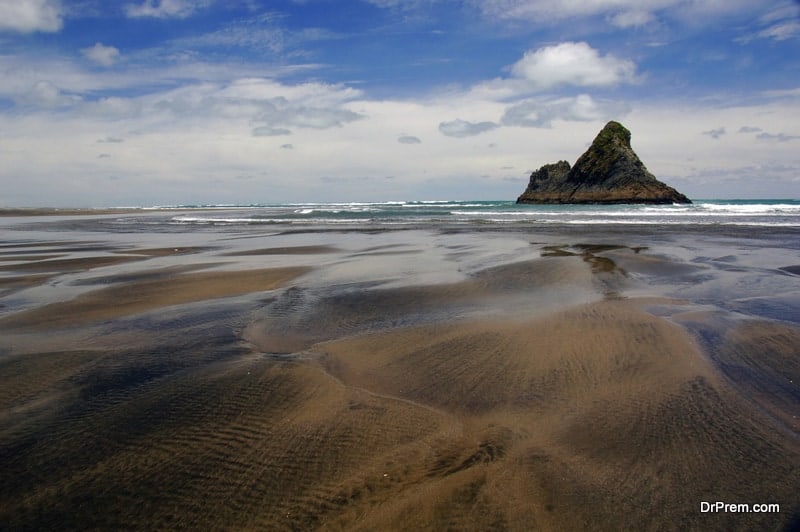 Choppy waters of the beach won't disappoint you as the amazing scenic beauty is there as a bonus. Little bit isolated, it is located a few kilometers south of Piha. Karekare waterfalls located at a walking distance is a bonus for you.
Getting there: No direct transport from Auckland. You can take a train to Glen Eden Train Station and then a cab to Karekare. Else take a line bus to 54 Castleford Street and then a cab to Karekare.