Guide to top ancient Greek temples, historical places and attractive destinations with vital travel tips
Greece is one of the best tourist destinations that is well-known for many things like the stunning beaches, amazing sunrise and sunset and also for its historical temples and monuments. The castles and temples of this place are absolutely stunning. Knowledge about cuisine and vital travel tips will add to your enjoyment in travel to Greece. 
Greek temples are built by the Hellenic people from 6th century BC until the 2nd century AD on the land of Greece. The temples don't serve as meeting places. These are used to store the votive offerings. All the temples are constructed and resemble the Greek architecture. Greek temples are clearly defined in threes styles like Ionic order, Doric order and Corinthian order.
These are more widely used during the Hellenistic period. Every temple which is constructed is been dedicated to specific god within the pantheon which is used as a storehouse for votive offerings. The god and goddess were represented by a cult images which occupies the center part in the temple. In early days this is made of wood but as the years passed these are modified with costly materials like stone or cast bronze.
These ancient temples till date form a major attraction for global tourists among other worth visiting sites.  It is interesting to note that many ancient Greek temples are located in different countries that were once a part of the Greek empire. Let's have a look on some of the famous Greek temples:
10 Ancient Greek Temples:
1.      Valley of the temples
This is an archaeological site in Agrigento of Sicily, Southern Italy. Want to know about greater Greece art and architecture? Then you should not miss this site. It is the main attractions of Sicily and also a national monument of Italy. Nearly eight temples build between 510 BC and 430 BC. They are temple of Concordia, temple of Olympian Zeus, temple of Hephaestos, temple of Demeter, temple of Heracles, temple of castor and pollux, temple of Asclepius and temple of Hera. All these temples lie in the same area on rocky crests south of modern day Agrigento.
2.      Doric temple of Segesta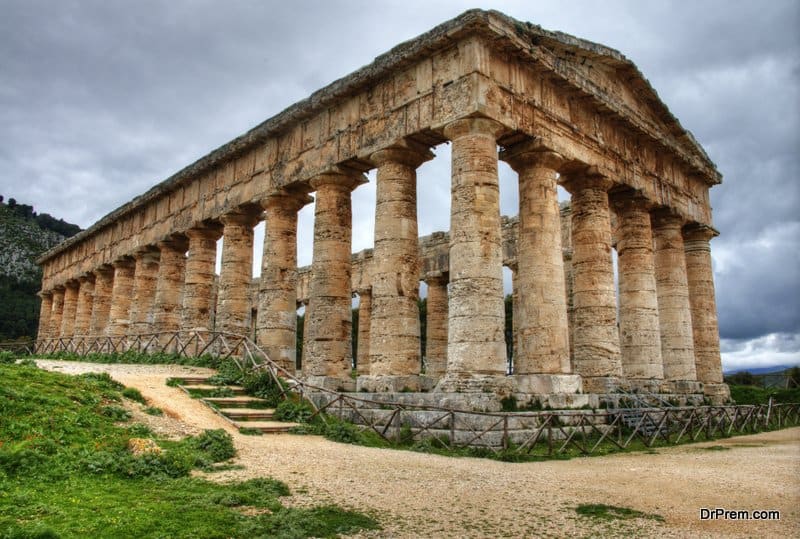 Segesta is the major cities of Elymian people which is located in the northwestern part of Sicily in Italy. It is only the freestanding limestone temple in Sicily. Doric temple stands on the edge of deep ravine carved by the Pispisa River. Though it is typical Doric temple but the columns were still never fluted. The roof is never added and architectural components are also missing
3.      Temple of Poseidon at Sounion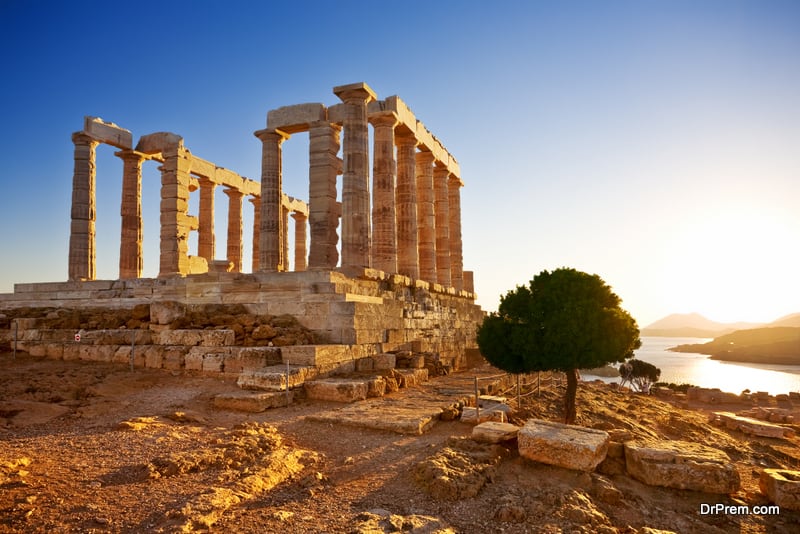 Cape Sounion is located at the southernmost tip of Attica peninsula in Greece. The temple of Poseidon at Sounion is surrounded three sides by sea. The temple of Poseidon was constructed approximately 440 BC ago. It ruins the temple dating from the archaic period. It is 70m height above from the sea. Hexastyle is design of the temple had a front portico with six columns. Among many greek temples the Poseidon building was rectangular with four sides colonnade.
4.      Temple of Apollo Epicurius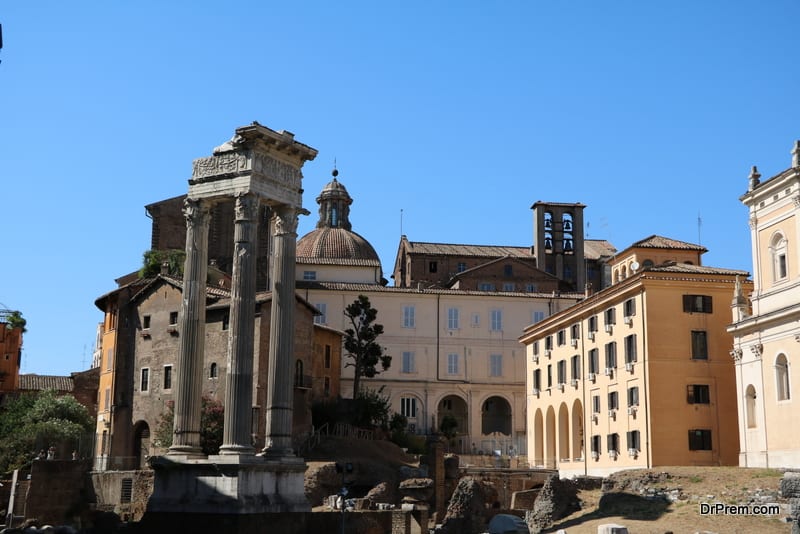 Temple of Apollo Epicurius is located on a remote mountainside in the Peloponnese at Bassae. It is the large, mysterious and well preserved classical temple. Temple is famous to the god of healing. The sun was build towards the middle of 5th century B.C in the heights of Arcadian mountains. Now the temple is covered with tent in order to protect the ruins from the elements. 
5.      Parthenon, Acropolis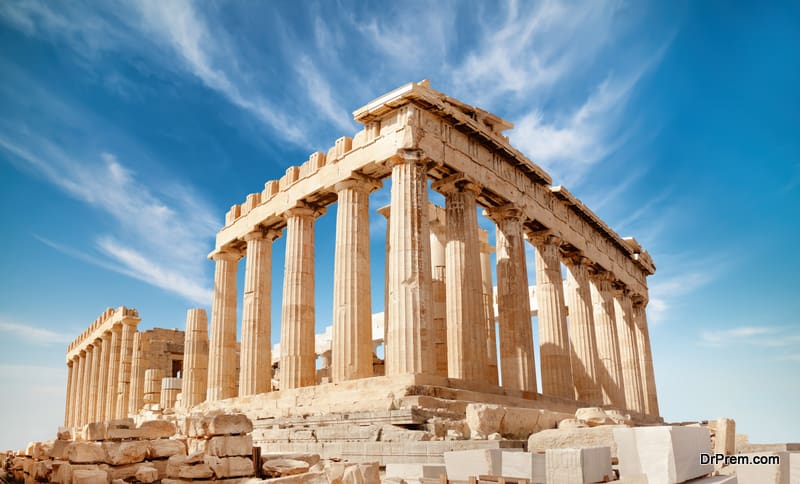 Parthenon is one of the most tourist attractions in Greece. It is the most important temple on the Athenian acropolis dedicated to the maiden goddess Athena. People considered Athens as their patron deity. Temple is decorated with number of sculptures and reliefs. Most of them are shifted to the British museum in London but some are at Acropolis museum. The structure of the temple is really nice where the columns are slightly slanted inwards and have a curved shape. People think that ancient temples always had natural and marble colors but the statues in the Antiquity were often colorful. The roof of the temple is brightly painted in blue and gold colors. 
6.      Temple of Olympian Zeus

This is also called as Columns of the Olympian Zeus. It is a colossal ruined temple in the centre of the Greek capital Athens. It is one of the largest ancient Greek temples in Greece. Pentelic marble is used in constructing the temple. There are 104 columns each 17 meters high. It is situated on the bank of river Ilissus which is southeast of the Acropolis. The temple got damages by an earthquake during the medieval period. Nothing remains from the interior of the temple.
7.      Erechtheum
Erechtheum is an ancient Greek ionic temple of Athena. It was built between 421 and 406 B.C. This is dedicated to the Greek hero Erichthonius. The temple is famous for the distinctive porch which is supported by six female figures known as the Caryatids. Some of the people believe that the temple was erected in honor of the king Erechtheus.
8.      Paestum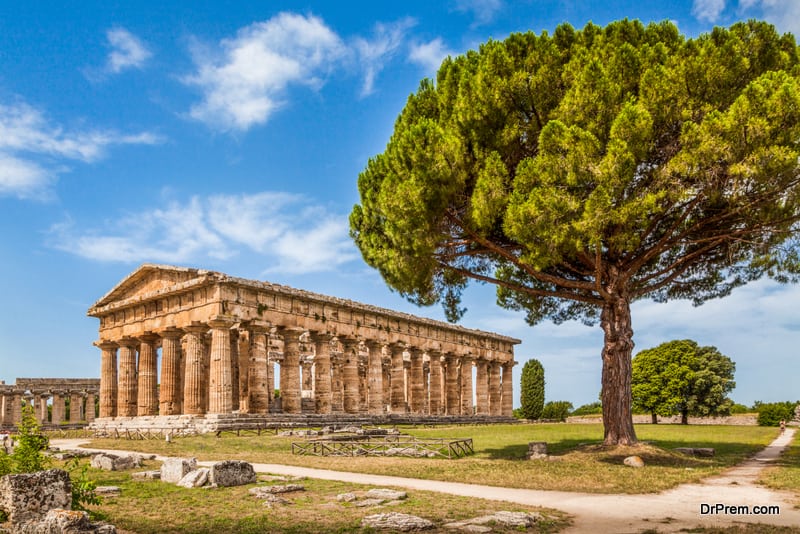 Have you visited this ancient Greek city? Paestum is the city which lies on the coast of the Tyrrhenian Sea in Magna Graecia. It is conquered by the Lucanians and later by the Romans. There are three ancient Greek temples which are in good state of preservation. The temple of Hera is the oldest temple in Paestum build around 550 BC by Greek colonists. Another temple which builds a century later and dedicated to Hera, who is the goddess of marriage and childbirth.
9.      Temple of Hephaestus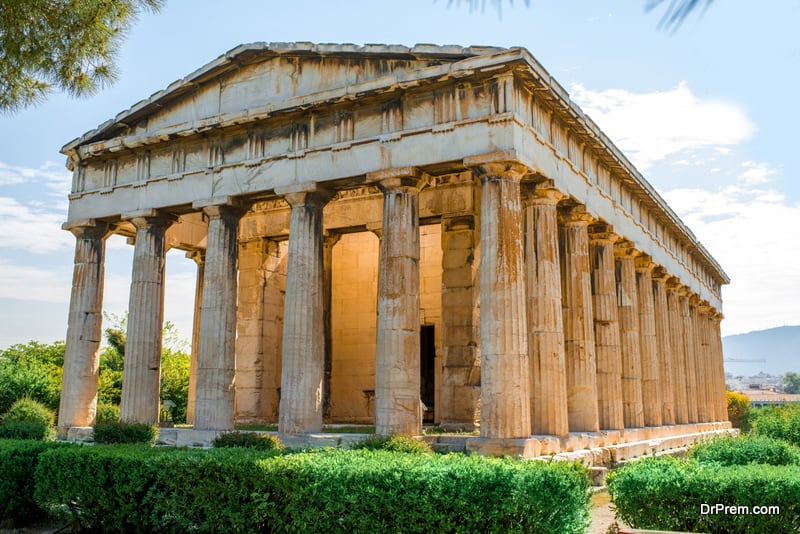 Temple of Hephaestus is also known as the Hephaisteion. It is one of the well preserved greek temple. Hephaestus is a Doric preipteral temple which is located at the north-west side of the Agora of Athens on the top of Agoraios Kolonos hill. Temple was built in 5th century BC. The building is constructed with Pentelic marble. It is decorated with sculpture and ceiling is wooden. There is a limestone step at the bottom of the platform. The roof tiles are made up of terracotta. 
10. Temple of Zeus at Cyrene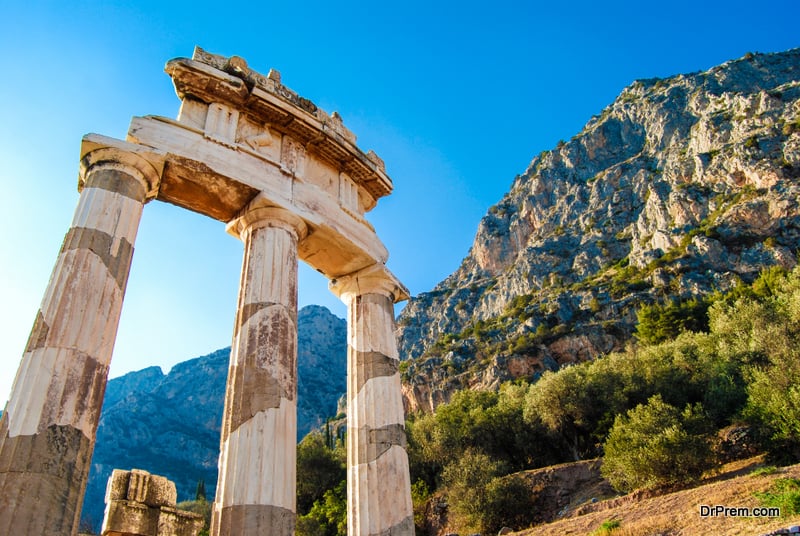 The temple built in the folds of the hills in Eastern Libya which is called as graceful city if Cyrene. Cyrene is a vast ancient greek city founded in 631 BC. It got destroyed during a Jewish rebellion in 115 AD. Later it was restored by romans on order of Emperor Hadrian after 5 years. The temple is larger than the Parthenon. The columns of the temple lean inwards to ensure that they visible straight to the viewer. Animal sacrifices were carried in this temple to the god Zeus.
Greek Historical Sites – Top 10 historical places in Greece that has wonderful history
Below mentioned are the top 10 historical places in Greece that are known to be the best tourist destinations as well. All of these places have distinct historical significance and are considered as heritage possessions by the country government; thus it is an earnest recommendation to the tourists to respect the historical sites and keep the maintenance and rules under your notebook.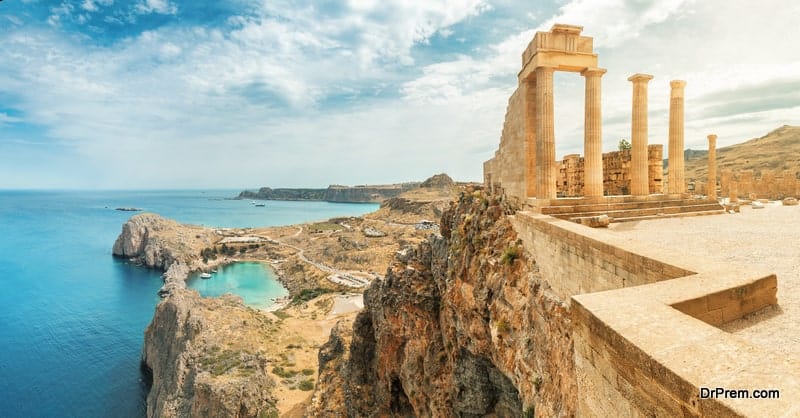 Acropolis of Rhodes– This place includes very important places like Nymphaia and Temple of Apollo. It takes you back to the Hellenistic Period and is a very important part of the history. The whole of Acropolis is not yet discovered.
Ancient City of Kamiros in Phodes– This place was known to be destroyed by earthquakes. But even now, it is featured with the captivating ruins of Greece. The Doric Fountain House, a stoa (covered walkway) and the agora (assembly place) are something to be admired here.
Grand Master's Palace in Rhodes– This was known to be built during the 14th century by the kings of this place. It was used as fortress. It was destroyed in an explosion in the year 1856 and the Italians have rebuilt the same in grandiose pseudo-medieval style.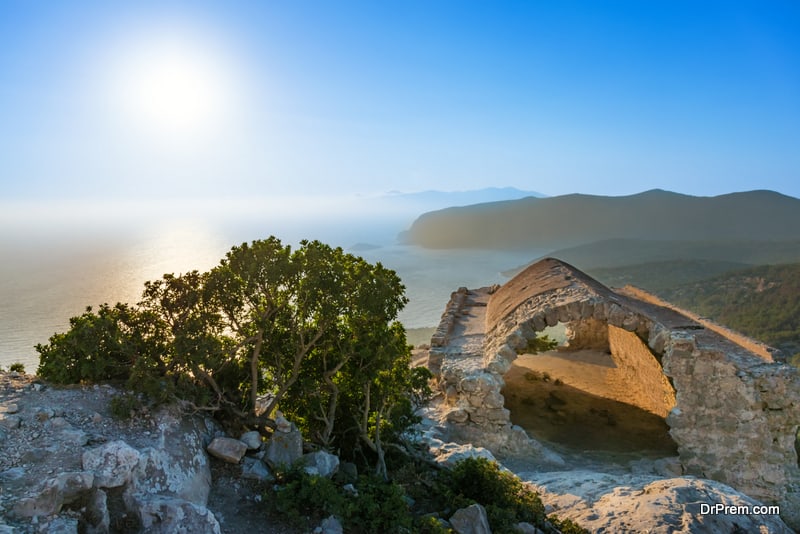 Monolithos Castle in Rhodes– This castle was built during 1480 with the intention of protecting the place against the enemies. This castle is known to have a very rich architecture and you can enjoy the fantastic views of Greece from here.
The Acropolis in Athens– This is a very famous historic spot of Greece that is featured with impressive site towers and includes various many ancient buildings and Parthenon. It also includes Erechtheion and old temple of Athena.
Corinth– This place was very important of Ancient Greece. It consists of various historical places like Temple of Apollo, Temple of Octavia and a lot more. This can be a wonderful place to visit and you will have the best time of your life once you visit here.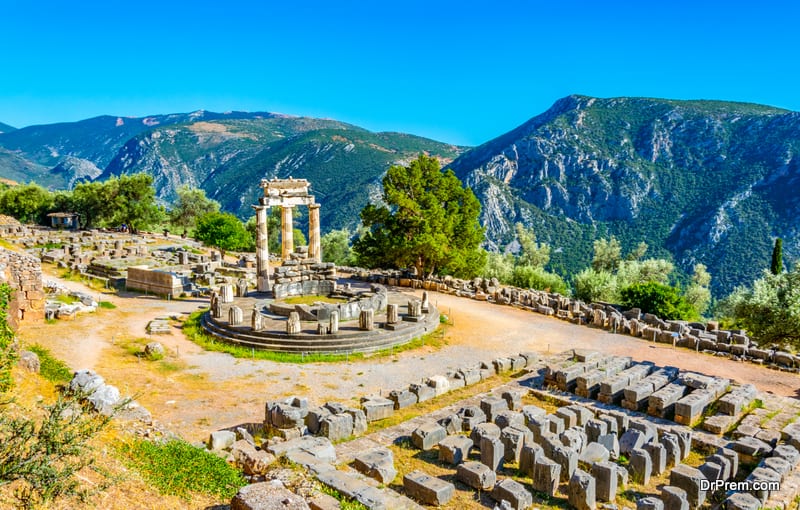 Temple of Apollo in Delphi– The history of this temple dates back to the 4th century BC and is known to be destroyed and rebuilt many times. This is a wonderful place that should be visited and is something that should not be missed.
The Parthenon in Athens– This was known to be built during the 5th century BC and is dedicated to Greek goddess Athena. It was a Christian church during 6th century AD and also a Mosque in the early 1460's. You can find the representation of human anatomy on various sculptures in this place.
Cathedral of Athens– This cathedral is located in Mitropoleos Square and is known to have very good architecture. It was completed in the year 1842. This monument is built with numerous stylistic alterations and still stands as one of the best historical places of Greece.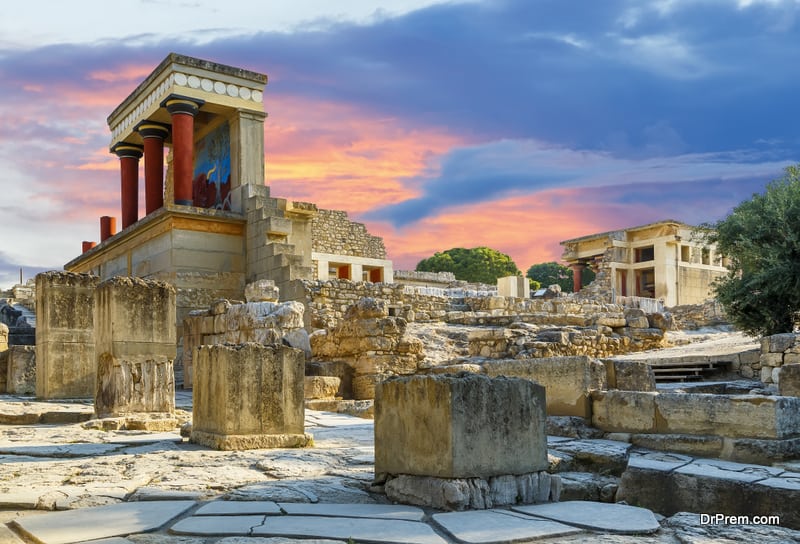 Knossos in Crete– This is known to be a place of powerful civilizations. You can find foundations of various palaces here which back to 16th to 14th century BC.
Top lovely tourist destinations, tourist Attractions, places to see in Greece
Greece is known to be one of the renowned tourist attractions throughout the world. You can find more than 60 islands, various historic sites, beaches and mountains and various other attractive tourist spots. Thus, its well understood that the place has innumerable tourist destinations that can keep the travellers awestruck and stunned. The beauty, architecture, planning, and the ethereal beauty of the natural wonders in Greece are simply incomparable. Below mentioned are the top tourist destinations in Greece and you will love visiting them again and again –
Mount Athos–

This is known to be a peninsula and mountain in the northern part of Greece. Only males are allowed to enter here and the entry is strictly controlled. This mountain is extremely beautiful and this is the main reason for it to be an amazing tourist destination.
Mystras– This place is situated near Sparta. It was once the capital of Peloponnesus during the 14th and 15th It was ruled by relatives of Byzantine emperor. You can find the amazing medieval ruins here and the landscape is really very beautiful.
Lindos– It is known to be a medieval village. It offers splendid views of surrounding coastline and harbours. These are situated at a very short distance from the centre of the town.
Samaria Gorge–

It is a long canyon that measures 10 miles and is situated in southwest Crete. Numerous tourists visit this place every year. By walk it takes about 6 to 7 hours to reach and you can come across forests of prehistoric cypresses and pines.
Myrtos Beach– This place is situated at north western part of Kefalonia and it displays various magical colours in the water. It turquoise and blue colours of the sea makes it look very attractive. The tall cliffs and steep mountains add to the beauty of the beach. This beach was previously 12 times voted as the best beach of this place.
Delphi Theatre– This was known to be a very important site in prehistoric Greek religion. It was built on a hill and amazing views of the sanctuary and landscape can be experienced. This place was originally built during the 4th century and can accommodate more than 5,000 people.
Meteora–

This is a collection of 6 monasteries and is situated on the top of various rock pillars. The first monastery in this place was set up during the 14th This required large nets and long ladders to pull people and goods.
Mykonos– This town is known to be a very popular cosmopolitan destination in Greece and this place provides a very attractive view of Cycladic town. It is also well-known for its amazing nightlife and also for the various sandy beaches located here.
Santorini– It is known to be a volcanic island in Cyclades group of Greek islands. It is very famous for its stunning sunsets, dramatic views, white-washed houses and also for the active volcano. Fira is the capital of this place where you can find Venetian and Cycladic architecture in many monuments of the place.
Top 10 brilliant restaurants in Greece, Europe
Want to try the delectable cuisines in Greece and cherish it for long? This is known to be one among the many amazing and stunning tourist destinations in the world that serves various authentic dishes of local origin and also different types of international cuisines; you will not be disappointed even if you want try Lebanese, Thai, Chinese, Continental, European or authentic American delicacies. Below mentioned are the top 10 restaurants in Greece that you will love to visit and these are known to be the best tourist attractions as well.]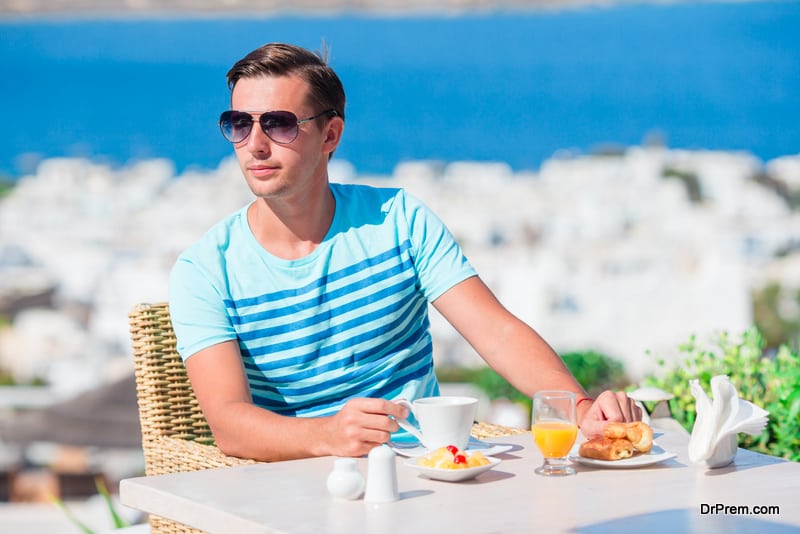 Hatzis– This restaurant was set up in the year 1908. The dishes have the wonderful taste that was originated during the times of Old Constantinople. The various types of sweets served here are known to be the best of all. They include vezir parmak, hanoum bourek, malempi mastiha and a lot more.
Kitchen Bar – This cafe cum restaurant can be one of the best places to spend your evenings with your loved ones. The salads and risottos served here are known to be the best as they are done by great chefs.
Paradosiako – This is the best restaurant that serves the best traditional dishes at very reasonable rate. The main menu includes fresh and amazing seafood. The ambience is cozy and informal, great for evenings.
Harmony – This is a great bar for you to enjoy. The Tex-Mex food is known to be the best here. The live music played here is something that you will love and this should not be missed. The dishes are extremely delicious and you will just love them.

Varsos – This place is known to be very renowned for the amazing and traditional sweets and the dairy products make since the year 1892. The place is known to have an old style and various food stuffs like rice pudding, scrumptious cheese pies, honey pastries and a lot more.
Waves on the Rock – This is a best place in Italy where you can enjoy various fish dishes. If you are a fish fan, then this place is greatly recommended for you.
Thalassino Ageri – This is a very delightful eating spot. You can have excellent fresh fish here and various other delicious dishes like octopus in wine vinegar, fisherman's salad and various other things can be very well-enjoyed.
Yiorgos Hatziparaskos – Here you can find the best hand-made pastry. The amazing Kataifi and the baklava are the best here and you will enjoy having them. If you have a sweet tooth, then this place is something that should not be missed.
Antica Gelateria di Roma – This is a very famous Italian gelati shop. Traditional gelati is served here and this is a unique place of Greece. So the next time you visit Greece, make sure not to miss it. You will surely have a lot of joy here.
Paradise restaurant – This restaurant is known to be filled with lush flower garden and is run by Evdokia. The vegetarian dishes in this restaurant are known to be the best. The chickpea rissoles, filo-pastry turnovers with amazing fillings like different vegetables, aubergine, and onion are known to be the best. Stuffed mushrooms and zucchini flowers are also known to be the specialities of this place.
The above mentioned restaurants make a great choice for food lovers as you get authentic food at reasonable cost. The polite hospitality and excellent environment of these places are more reasons that pull you back. Some cafes and bistros in Greece are also catching up fast the food industry.
Top 10 Travel tips consider while visiting Greece
If you are planning to visit Greece this season, it is essential that you consider a few travel tips before travelling this wonderful tourist spot. The tourist destinations of this place are known to be the best and it is very essential that you cover maximum tourist attractions, so that your trip can be a successful one.
• Best time to visit Greece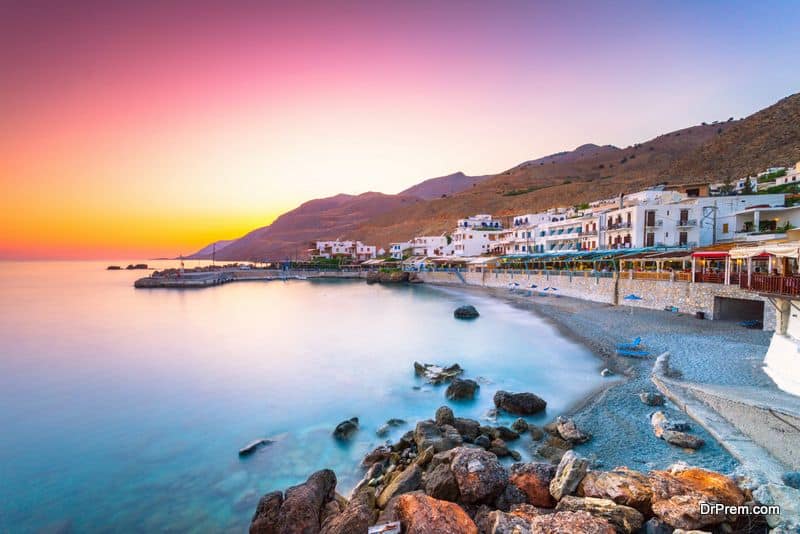 This place can be the best to be visited any time of the year. The summer here will be very warm and during the times of winter, the temperature only drops to low 50s. Usually people travel this place during the months of July or August.
The must visit cities of Greece
You have a lot of places to visit here and these should not be missed. A few of the important places of Greece include The Acropolis, The National Archaeological Museum, Temple of Poseidon at Cape Sounion, Island of Santorini, Island of Mykonos, Ancient Theater of Epidaurus, Mycenae, crete, Knossos, Island of Hydra and a lot more.
The best dishes from local cuisine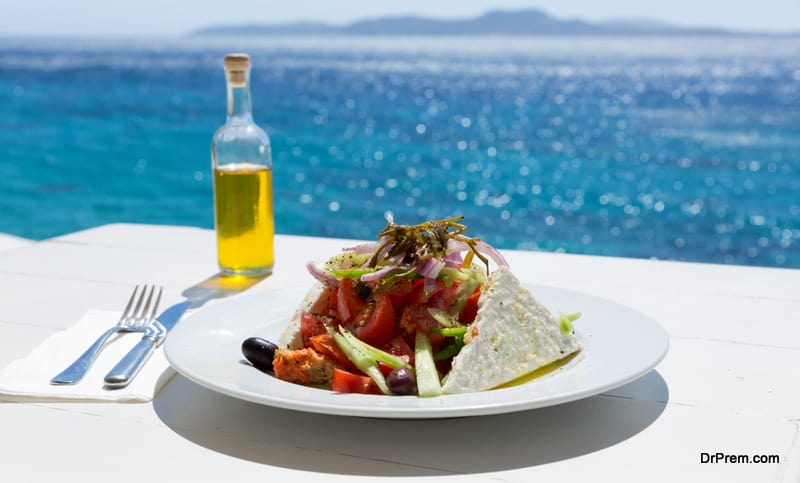 Greece is known to have originated a lot of mouth-watering dishes. A Few of the very important dishes of the local cuisine include Moussaka, Tiropites – Phyllo Cheese Triangles, Baklava, Horta Vrasta – Boiled Leafy Greens, Chicken Soup Avgolemono, Tzatziki – Creamy Cucumber-Yogurt Dip, Pastitsio, Galaktoboureko – Custard Phyllo Pie, Fassolatha – Classic White Bean Soup, Spanakopita – Spinach Pie and a lot more.
Type of clothes to be carried
During the summer times, light clothing would be better, as the temperature sometimes reaches up to 45° C. So if you are travelling Greece during the summer times, it would be better to carry T-shirts, shorts and such other clothes. Winter season is usually from November to February. Different types of clothes like long trousers, heavy coat and many such other clothes. Spring season is usually from February to May. Light clothing will be the best for season. Do not forget the raincoat.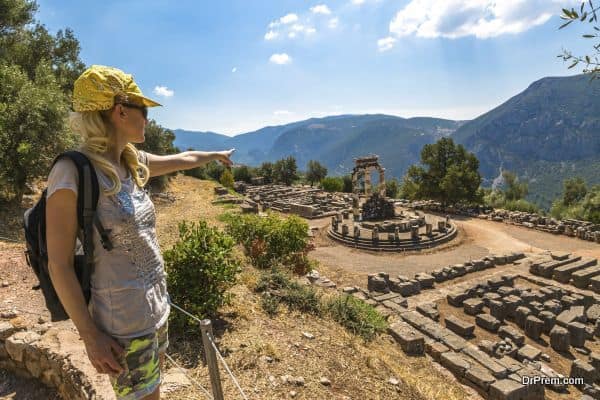 The most common language spoken and written in this country is Greek spoken by 99% of the population.  English, German, Italian and French are other languages learnt by people here.
VISA and other legal documents
You will not need a visa for visit to this place up to 90 days. Citizens of Canada, Japan, United States, Australia and European Union countries can avail this facility. Sometimes the visa requirements also change as security arrangements change rapidly. You can verify the visa requirements with Greek embassy.
The prime airports, rail and water link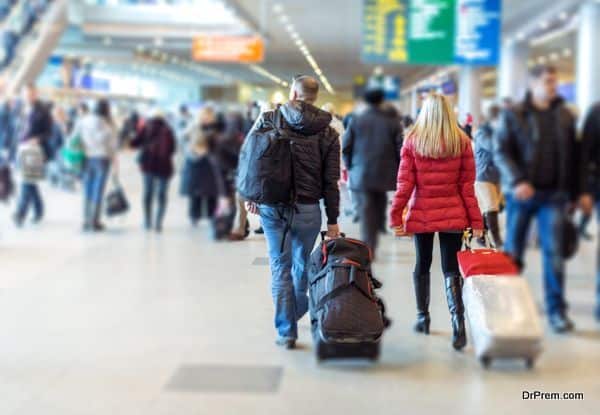 Reaching by air is a very convenient way of reaching Greece. It has 16 International airports. You can take schedules flights from Rhodesand Iraklio (Crete), Thessaloniki and Athens. Travelling between islands is made easy as flights go between Limnos, Lesvos and Samos Chios. You can also choose to travel by Ferry by taking the popular routes from Turkey and Italy. Numerous daily buses are operated by the Greek Railways Organization for you to reach easily here. You can also find many railway facilities to reach the place. You need to take the first train to Thessaloniki and then connect to different places.
Internal transport
Major cities and islands of Greece are very easily accessible by plane. This will make the time of your journey shorter. The regional buses run everywhere in Greece
Popular luxury and budget hotels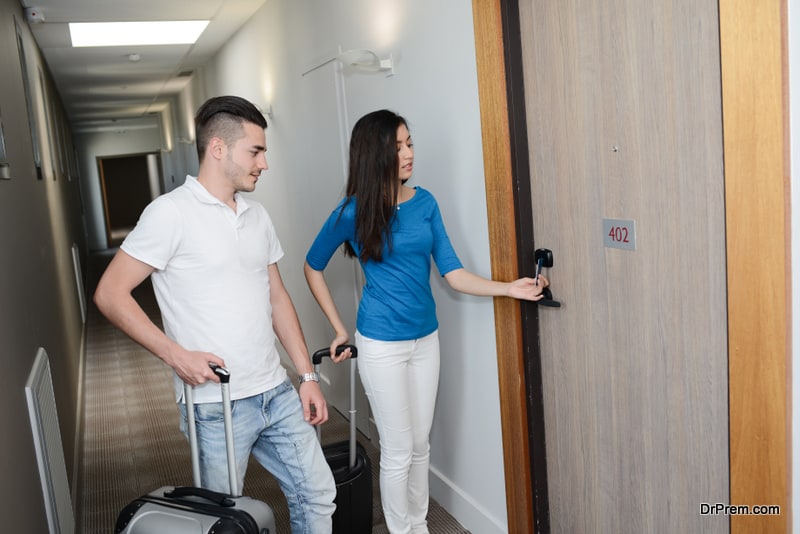 There are many luxurious and budget hotels to choose from when you stay here. They include O&B Athens Boutique Hotel, Psiri, Fresh Hotel, Psiri – Omonia, Hotel Periscope, Kolonaki, Kefalari Suites, Kifissia, Hermes Hotel, Plaka, Casa Delfino, Chania, Elounda Gulf Villas, Elounda and a lot more.
Different types of souvenirs that can be taken from Greece
Different types of items like leather works, jewellery, mastic, spices, pottery items and religious icons can be taken from here.