Spreading across half of South America, Brazil is reported to be the fifth biggest countries in the world. Pristine white sand long beaches, imposing waterfalls, sultry islands, fun and frolic, wetlands filled with wildlife, colorful residents and music-filled metropolises make Brazil a perfect holiday destination. Compared to the other places around the world, Brazil has not been able to take the frontage in the tourism industry but it is slowly picking up as one of the best holiday destinations with its number of tourist attractions. Brazil has a number of places that can be enjoyed by a kid to the aged person. The Brazilian culture is adequate to satisfy all aged people.
Browse through to know 10 best holiday destinations in Brazil:
Christ the Redeemer: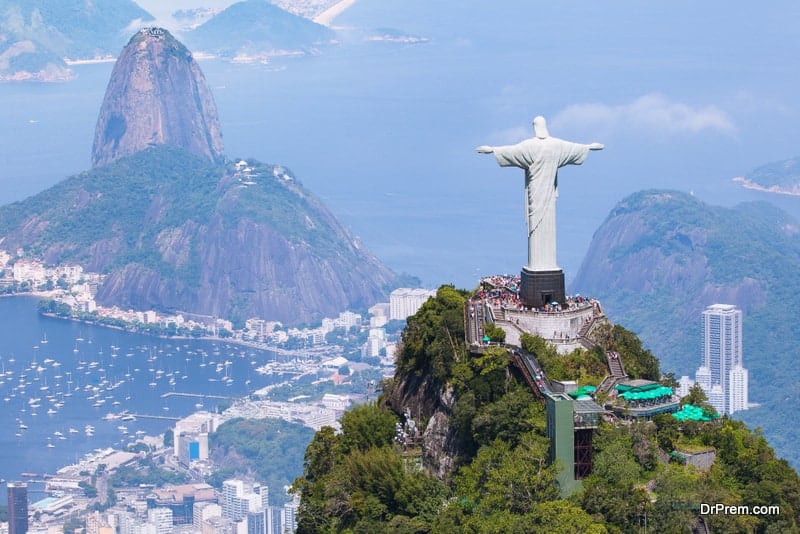 Considered to be one of the Seven Wonders of the World, is a renowned statue of Jesus Christ placed in Rio de Janeiro. Situated at the crest of 700 meters of height on Corcovado Mountain, it offers an extensive vista from the inside of Guanabara Bay and also to the north. It also offers views from Lagoa Rodrigo de Freitas to the southern part of Brazil. This statue is positioned on 130 ft tall and including 31 ft platform. It has become a symbol of Rio and also of Brazil. You must include Christ the Redeemer in your list while you are going to Brazil this holiday.
Ouro Preto
It is one of the most popular 10 holiday destinations in Brazil. Having the brilliant Portuguese colonial architecture, Ouro Preto is the home to various churches of 18th- and 19th-century designed with gold.
Iguacu Falls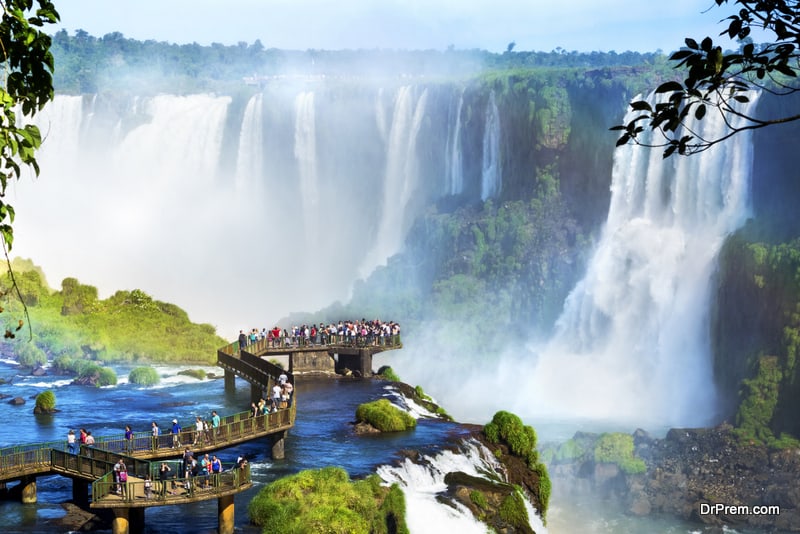 Considered to be one of the natural wonders of the world, Iguaçu Falls is situated on the boundary flanked by Argentina and Brazil. The waterfall system comprises 275 falls alongside the Iguazu River. The most remarkable part of these waterfalls is the Devil's Throat, which is a U-shaped place with a height of 269 ft. You can go to see the waterfall from Foz do Iguaçu city in Brazil and Argentina's Puerto Iguazú. You can also see this in Ciudad del Este of Paraguay. Alongside the Brazilian part, there is an extended alley along with the canyon to the down side of the Devil's Throat.
Teatro Amazonas
It is a popular opera house situated in Manaus, in the center of the Amazon Rainforest. It was established during the glorious days of rubber trade business. It has marble from Italy, furniture from Paris and steel from England. Covered with 36,000 decorated ceramic tiles, the doom is painted in the various colors of Brazilian national flag.
Amazon River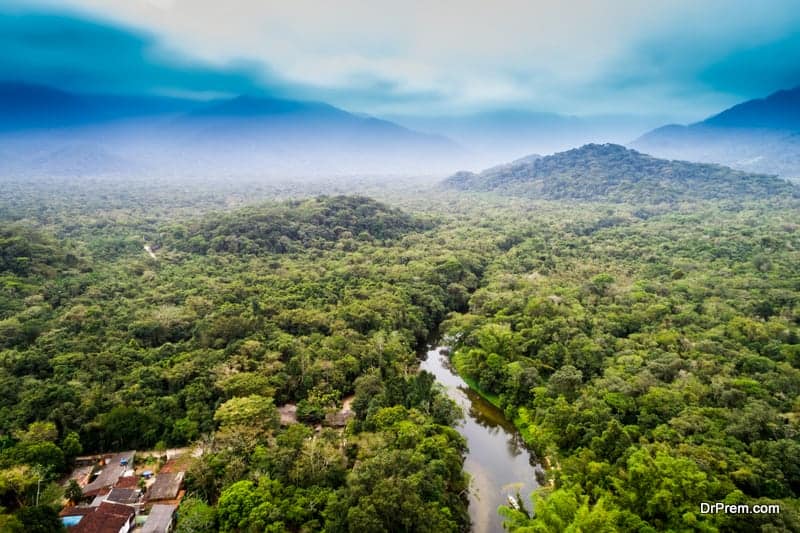 Amazon is one the most preferred tourist destinations in Brazil. Spreading over around 6,400 km of area, Amazon River is considered to be the second longest river in the whole world. It is an abode to more than 3,000 familiar species of fish and flora and fauna. With a huge rainforest, Amazon is a best place for jungle tours that is very attractive for boating in the river through the vibrant, humid, repressive ambience and also for spotting animals.
Sugarloaf Mountain:
Located again in the city of Rio de Janeiro, this mountain is 396 feet tall and resembles a loaf sugar and hence the name. It is on the Guanabara Bay peninsula and has been used by navigators to locate the same. There are two other mountains in this area viz. Babylon Mountain and Urca's Mountain and is famous for rock climbing. Others use cable cars to reach the top of the mountain and enjoy the magnificent sight.
Rio Carnival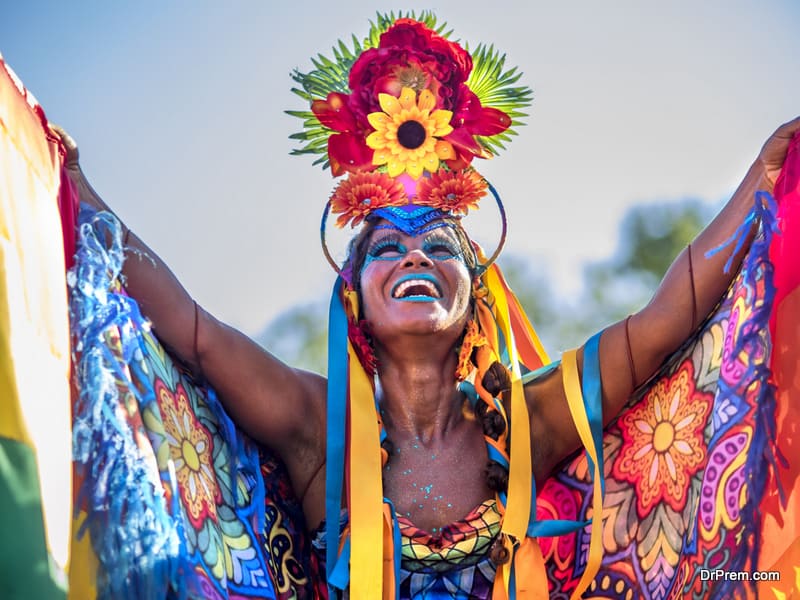 It is another highly appreciated and most favored carnival for the globe trotters. Around two million people flock into the carnival in every day and come down on the streets and celebrate through music, dance, drink and food. The squares and streets, clubs, bars and all other popular places in Rio remain jam-packed with the people.  The 4-days long carnival ends up with amazing Rio Samba Parade that takes place in Sambadrome.
The Pantanal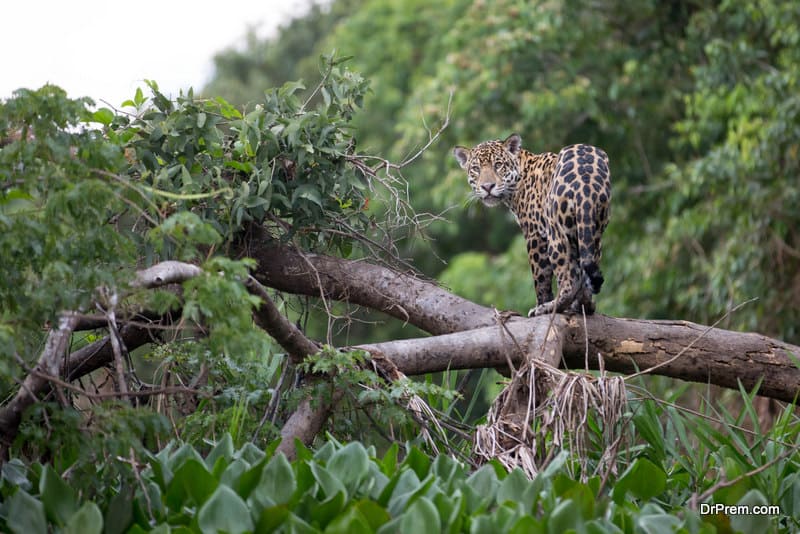 The world's biggest wetland is spread originally over the Western Brazil and ends over the Bolivia and Paraguay as well. This place is liked by the travelers because of the wildlife. Yacare Caiman and Capybara are found in plenty of numbers. If you have fascination over jaguar, then you must pay a visit to this place, which is reported to be the largest home of Americas for the jaguars.
Salvador beach
It is the most famous place for lively musical panorama and it has curved out a niche for itself amongst a number of other outstanding beaches. The beaches spread from tranquil bays, perfect for swimming, suitable for diving and sailing and open sea bays with sturdy waves, haven by the surfers.
Historic Center of Olinda
Situated on the northeastern coast of Brazil, Olinda is a colonial city placed just north of Recife featuring several major tourist attractions like various churches, historic downtown area and the popular Carnival of Olinda. A number of restaurants, bars, artists and crafts studios include some charm to the old-town scenery.
Fernando de Noronha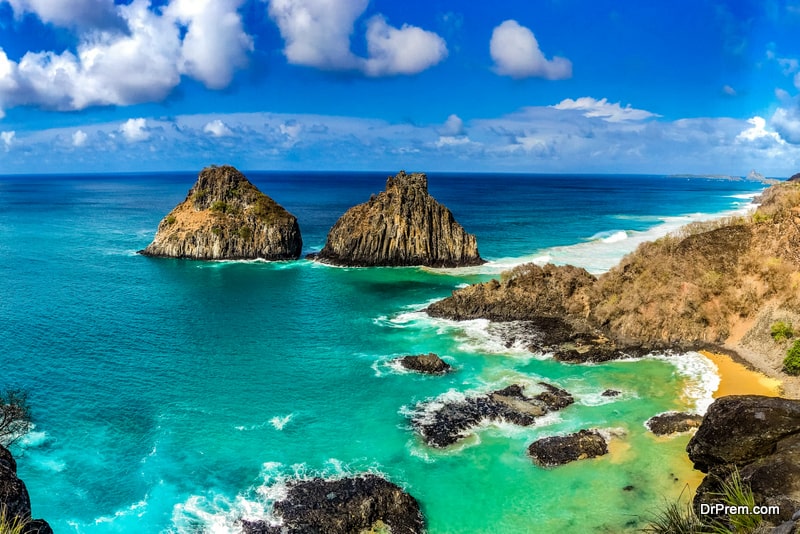 This is an attractive archipelago with immaculate beaches, countryside and flora and fauna, located 354 km away of the northeastern coastline of Brazil. Today only some people over 21 islands stay with a residents of around 3,500.
10 Most Beautiful national Parks In Brazil
Brazil has many beautiful national parks to preserve her natural beauty and some amazing amusement parks. If you are visiting Brazil, make sure of exploring these parks atleast once. They are:
Lencois Maranhenses National Park:
This is one of the most beautiful sights in whole of Brazil consisting of white sand dunes and blue lagoons. It is situated in the state of Maranhao. This also contains many varieties of fishes and provides a spectacular sight to the visitors.
Fernando de Noronha Maritime National Park:This has been declared as a maritime National Park and is an UNECSO World Heritage site. These are a cluster of beautiful islands located in the coast of Atlantic Ocean and is home to many variety of marine animals, the most famous being spinner dolphins.
Chapada Diamantina National Park:Situated in the state of Bahia, this park has many lush green valleys and steep mountain cliffs with few beautiful waterfalls. Many years ago, diamonds used to be mined here and hence the name. "Diamantia" in Portuguese means diamond.
Iguacu Falls National Park:There are more than 500 waterfalls and provides one of the world's most spectacular sights and is visited by thousands of tourists from all over the world. For anyone who is visiting Brazil should make sure of visiting this place.
Apparados de Serra National Park:Located in southern Brazil, these are beautiful rock cliffs which seem to have been created with handmade tools because of their magnificent look. The name means the same and is a beautiful structure.
Chapada das Mesas National Park:This is located in the southern part of Brazil and consists of many beautiful waterfalls.
Serra dos Orgaos National Park:
This is located near Rio de Janeiro and these rock formations resemble organ pipes and the name means the same i.e. "range of organs" , the most beautiful being God's Finger which seems to be an index finger pointed towards the sky.
Hopi Hari:This is the second largest theme park in Brazil, and is a fictitious country with its employees as residents and has a president, capital, language and many such features. It also has a wooden roller coaster.
Beto Carrero World:It is the largest theme park in Brazil and is located in Santa Catarina state and a venture of Beto Carrero. This park consists of three major segments: Shows, Zoo and Park. Some of the major attractions of this theme park are baby elephant, helicopter ride, Ferris wheel, islands of monkeys, games and many more.
Beach Park:Located in the city of Fortaleza, this is composed of the beach, Aquatic Park and a resort and is visited by many tourists.
Brazil has been blessed with many beautiful natural parks and few amusement parks. Tourism is the backbone of Brazil's economy and one of the major industries of Brazil and Brazil is doing enough to make that industry flourish.
Amazing Beaches in Rio De Janerio, Brazil
The Brazilian equivalent of the British expression "Just my cup of tea" is "é minha praia" ('That's my beach"), which tells you all you need to know about the two countries' relative cultural values.
Brazilians can talk for hours about their favourite strip, nowhere is more closely associated with the beach as lifestyle than Brazil. Let us look at the top 10 beaches that you could visit.
Alter do Chao, Pará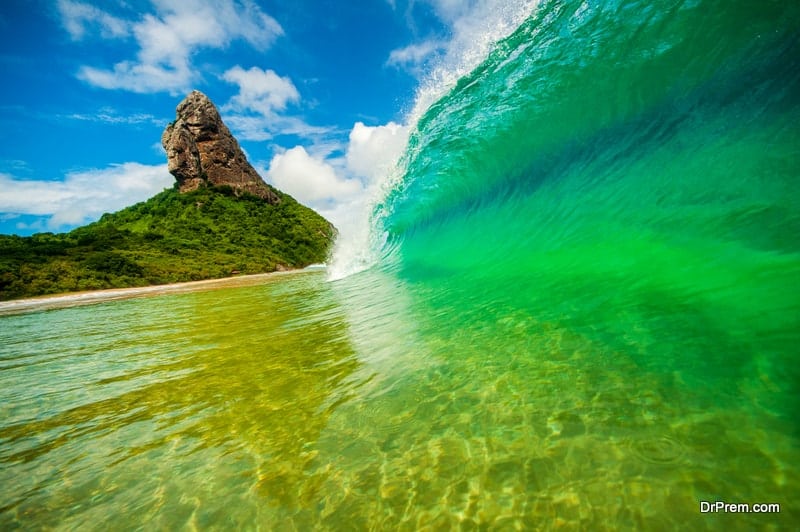 Brazil's best beach is not in Rio de Janeiro or the sun-bathed north-east. It's not even on the coast. It is on a river at the heart of the Amazon rainforest. Around 30km from the rainforest city of Santarem.
Fernando de Noronha
Paradise is the word most commonly used to describe Fernando de Noronha, an archipelago 350km off the north-east coast of Brazil. Finding a nice beach is an easy task on the small volcanic island.
Praia do Toque, Alagoas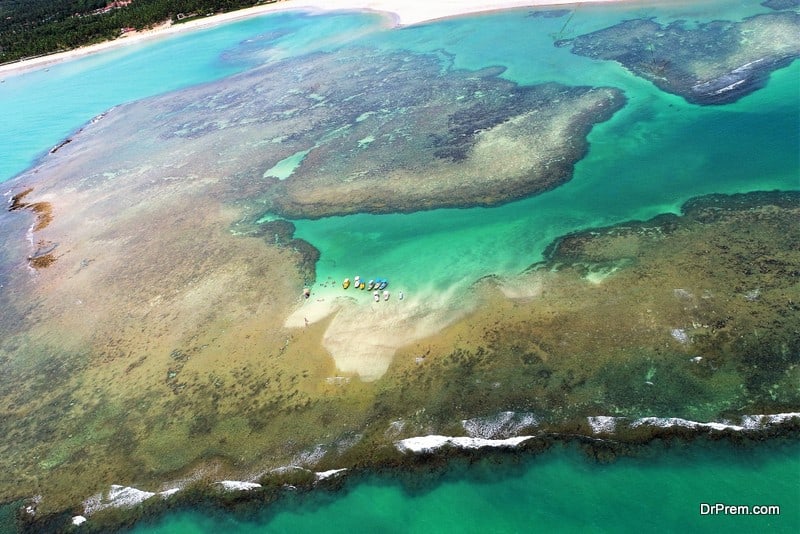 São Miguel dos Milagres fringes 15km of beaches protected both by reefs and the lack of a highway – the main coastal road turns inland, and only those in the know take the local road that leads to a forest of coconut trees and scattered villages.
Twenty minutes north is Tatuamunha river, you enter a sanctuary for manatees.
Taipus de Fora, Maraú peninsula, Bahia
The 1,100km coastline of the state of Bahia is speckled with spectacular beaches. Those who love long beach walks, their favourite is Taipus de Fora on the Maraú Peninsula.
Taipus means 'rounded hills'. The biggest attraction is the formation of natural pools between the coral reefs during the low tide. With crystal blue waters and lots of submarine fauna, it is a great place for snorkeling and underwater observation. The Blue Lagoon located the southern end is ideal for a relaxed sea water bathing as the water is rich in lanolin.
Arpoador, Rio de Janeiro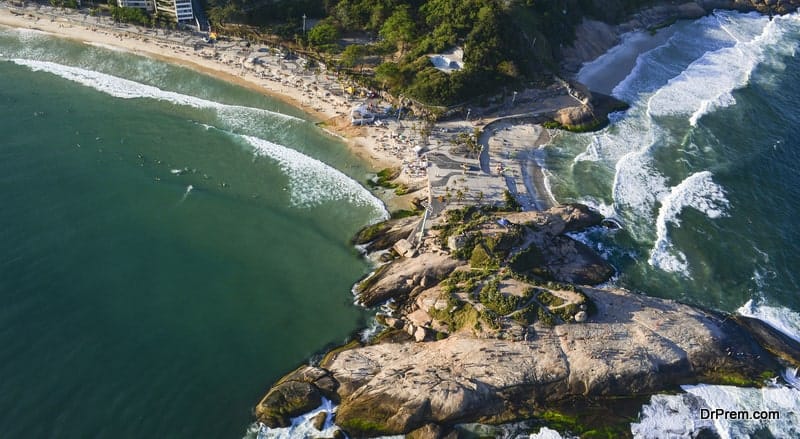 At the end of Ipanema when the traffic curves round to Copacabana, pedestrians can carry on walking to Arpoador.
A continuation of Ipanema beach, Arpoador ends with a tall rocky headline, an easy 60m climb, offering stunning views of the whole length of Ipanema, Leblon and the famous Dois Irmãos mountain.
Lopes Mendes, Ilha Grande, Rio state
Ilha Grande – big island – is home to Lopes Mendes, the beach of your dreams, a sweeping 3km of the whitest, finest sand that stretches out to a calm, crystal blue ocean.
With not a building or restaurant in sight, Lopes Mendes is lined with palm and almond trees offering only a little shade.
Praia da Fazenda, São Paulo state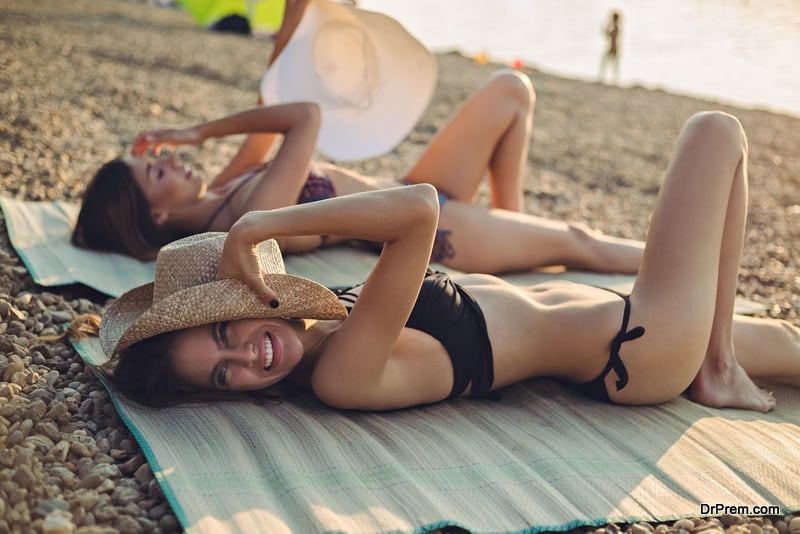 Halfway between two of Latin America's biggest cities, Rio de Janeiro and São Paulo, but truly a world apart, lies one of Brazil's great natural jewels, where protected, heavily forested coastal mountains drop vertiginously into beaches and azure sea.
Florianópolis Island has over 42 breathtaking beaches. Praia Mole, the most popular in the heart of "Floripa" and surrounded by green mountains, is where the young and beautiful head.
Caraiva, Bahia
There's an adage with remote Brazilian beaches: first go the hippies, then the yachties, then the French.
Caraiva is still at the happy-hippy stage of discovery and even then only for a brief period in the summer.
No motorised transport is possible in Caraiva
Bonete, São Paulo state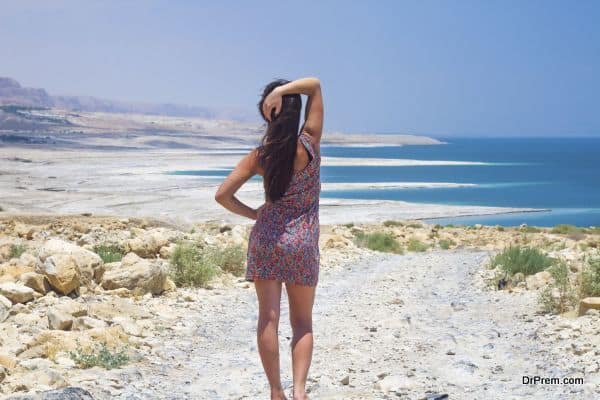 You'll have to walk a fair way to arrive at his beach – but don't think of that as a punishment.
The path is the best part, as you pass waterfalls and walk in the shade of the Mata Atlântica, Brazil's dwindling virgin coastal forest.