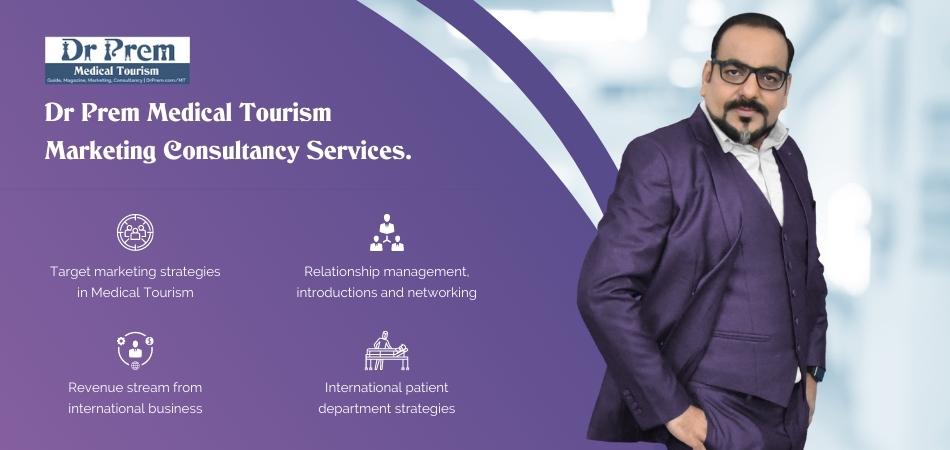 Lebanon has always been a prime cosmetic surgical destination in the Middle East and now is being recognized as a hot medical tourism location in the world. While witnessing their Middle Eastern counterparts so successful after implementing a medical tourism revenue stream in their economy, Lebanon is slowly beginning to follow suit.
The tourism sector of Lebanon is hoping to label itself as the 'Hospital of the East' and is currently undertaking an aggressive approach of marketing and promoting medical tourism in the region. To further boost this sector, the hotel and the airlines are beginning to combine with medical clinics, offering comprehensive medical tourism packages.
Lebanon already has a strong hold on the Arab market that attracts thousands of patients from around the region. The country aims to increase the number of global patients to this region by attracting tourism purposes on top of it accessing quality medical care.
Guide to Medical Tourism in Lebanon – Facts, Trends, News, Services, Research, Business and Updates by Dr Prem
General

Language
Arabic
Time Zone
EET (UST +2) Summer (UTC+3)
Dialing Code
+961
Electricity
230V, 50Hz
Medical Tourism Status
Beirut, Ra's Bayrūt, Tripoli, Sidon
Currency
Lebanese pound
Clothing
The summers get very hot in Lebanon, so shorts and breezy

clothes will be helpful. However, when visiting in winter,

pack warm clothes as it gets very chilly—especially in the

mountainous areas.

Health Related

Mortality Rate
6.46 deaths/ 1000 population
Life Expectancy
71.8M /75.7F
Patient: Physician Ratio
403:1
Hospitals JCI accredited
2
Recommended    Vaccinations
Hepatitis A, Typhoid, Hepatitis B, Rabies, Diphtheriatetanus,

Measles, Varicella and Yellow fever.

Other Infections
Hepatitis E, HIV, Tick-borne relapsing fever, Brucellosis.
Tourism Related

Population
4,822,000
Reliability of Police Services
20/140
Global Competitiveness
3.79/7
Physician Density
48/140
Tourism Competitiveness
4.0/7
Hospital Beds
87/140
GDP/Capita
$15,522
Quality of Air Transport Infrastructure
51/140
Health and Hygiene
6.0 /7
International  Air  Transport  Network
49/140
Safety and Security
3.8/7
Quality of Roads
113/140
Air Transport Infrastructure
3.0/7
Hotel Rooms
43/140
Tourism Infrastructure
5.5/7
Tourism Openness
2/140
Cultural Infrastructure
1.9/7
Attitude  of  Population  Towards Foreign Visitors
22/140
An amalgamation of ultra modern and ancient styles, Lebanon is truly one of the most enthralling destinations in the world. Known as the "Hospital of the Middle East," this country is emerging in medical tourism sector. Apart from its beautiful landscapes, edifying mountains, beaches and steady economy, the growing medical sector gives this country an edge over the other neighboring countries. People can get affordable cosmetic procedures in this country, while enjoying Roman ruins, stunning Islamic architecture and healing resorts.
Location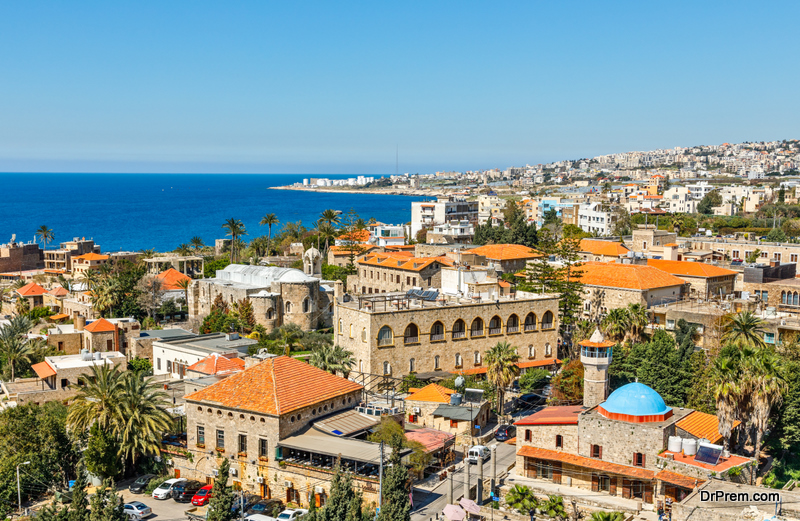 Situated in the eastern shore of the Mediterranean Sea, the Republic of Lebanon is bordered by Israel and Syria on south and north respectively.  Lebanon also shares its borders with the Mediterranean as well as Arabian Sea. Because of its strategic location, Lebanon has witnessed several developments and boasts of a strong heritage that has shaped its unique cultural identity.
People
Lebanese people are popular for their friendliness and they welcome foreign tourists with a warm heart. The hospitable nature of the Lebanese people makes medical tourism more effective in the country, as tourists can expect better healthcare facilities. The community here loves to enjoy traditional and modern art, with cultural playing a major role in different spheres of life. Despite the ongoing political instability in certain regions, most of the Lebanese destinations, particularly cosmopolitan regions are safe to travel.
Events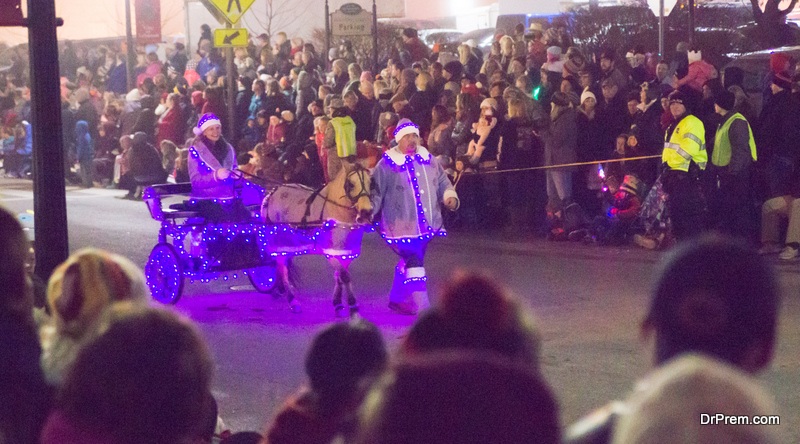 The vibrant hues of Lebanese culture are best reflected in its festivities and events, which showcases the nation's strong cultural influences. The country is a proud host to a number of fashion shows, film and theater festivals, along with art, dances and music festivals. Food festivals here draw thousands of epicureans from all over the world. Beirut, its capital, is perhaps best known for being a fashion capital where people can socialize with latest trends in fashion industry. The country celebrates all the popular Islamic festivals. It also hosts Middle East's most prestigious and oldest Baalbek International Festival that displays various dance, music, theater and jazz performances. Feast of the Assumption is another major event that the Christian minority celebrates in the country.
Weather
Lebanon's Mediterranean climate offers this country a variety of seasons. Those who seek to enjoy the warmth of beaches should visit here in summer from June to September. The temperature during this period ranges from 20 to 32 degree Celsius. Rainfall is scanty and does not affect traveling plans during this season. Winters in Lebanon are for those who love to enjoy the cold and can opt for a period from December to Mid March, when temperature drops to 0 degree Celsius at night.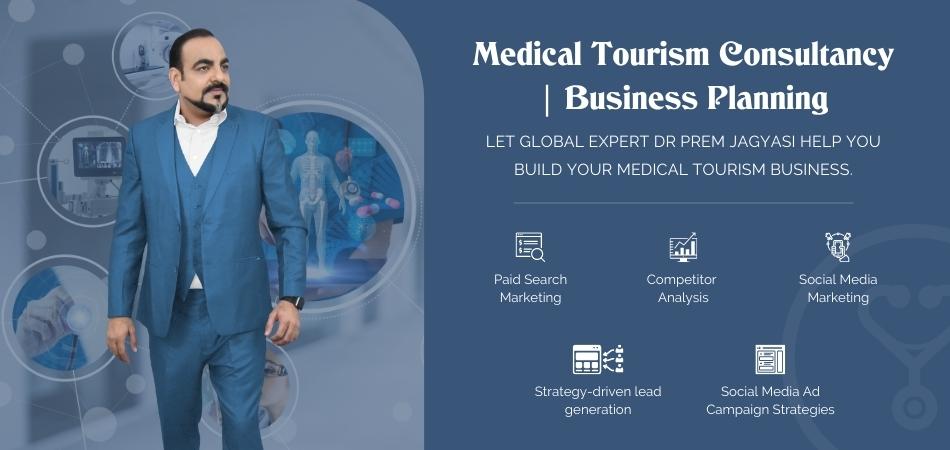 Healthcare System
The healthcare system in Lebanon was in a good shape as the medical facilities were available to most of the local as well as foreign patients. However, the overall healthcare sector has witnessed a decline in past few years due to the war and political instability in the country. Because most of the post war healthcare centers were mainly catered to treat wounded soldiers and trauma or emergency cases.
However, this has also paved the way for private healthcare sector in the nation. The country now provides a universal healthcare system that covers all nationals and provides basic coverage to every citizen. Although, people cannot choose their own physician, yet they can expect better healthcare services.
Quality of Healthcare
The quality of health care in Lebanon has deteriorated in the past few years, as the country is going through political instability and facing guerilla wars that keep medical tourists away from the war struck nation. However, the situation is changing swiftly with the emergence of private sectors. Currently, the country has two JCI accredited hospitals that are located in Beirut. Some of the best hospitals provide costlier cosmetic surgeries at more affordable costs to boost medical tourism in the country.
Therefore, despite the fact that Lebanon still has to improve their healthcare facilities rapidly, it still offers some of the best medical services, if compared to other neighboring countries. This is what makes Lebanon an emerging destination for medical tourism.
Medical Tourism in Lebanon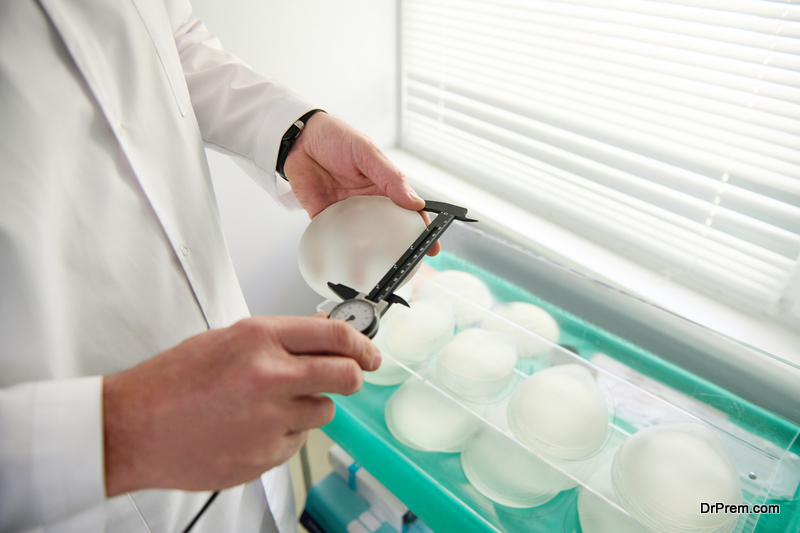 What gave Lebanon limelight in global medical arena are its surgical procedures, particularly several kinds of cosmetic surgeries, which are performed by skillful and experienced surgeons across the nation. The country attracts a number of celebrities seeking cosmetic procedures such as facelift, Botox injections, Nose jobs, surgical enhancement or reduction of body parts as well as removal of cellulite and reducing years from the skin. The best part is that they can evade the prying eyes of media and enjoy the medical trip without being noticed. This is what has given medical tourism a kick-start in this country.
Several other Middle Eastern countries, including Israel and Jordan are far more successful in the field of medical tourism, but Lebanon is slowly following them. It has labeled itself as the "Hospital of the East" to brand its warm hospitality and efficient healthcare services. The country, which is now using aggressive marketing approaches to attract medical tourism, is slowly becoming a competitor for other Middle Eastern nations that thrive on medical tourism. In fact, the government, hotels, clinics, hospitals and even tour organizers now provide comprehensive and customizable tour packages to encourage medical tourism in the country.
According to data, there was 5.3% average growth in medical tourism from 2007 to 2011 in Lebanon. The maximum number of tourists visited Lebanon in 2009, after which the numbers plummeted leading to a negative rate (-11.63%), till 2010 which started reversing in the year 2011.
There is potential for the medical tourism business to grow and become an important source of revenue for the country.
Patient profile of medical tourists coming to Lebanon
The medical tourists coming to Lebanon for medical treatment are expatriates as well as from neighboring Arab countries. Patients come from Iraq (29.65%), Saudi Arabia (17.27%), Syria (14.42%) and Kuwait (11.9%) with a few from Europe mainly from France (7.91%) followed by Germany (5.29%).
The Ministry of Health of Lebanon aspires to attract medical tourists from US and Canada which can be done with medical tourism marketing through websites and other digital media marketing.
Reasons for medical tourism business growth in Lebanon
Inadequate Medical insurance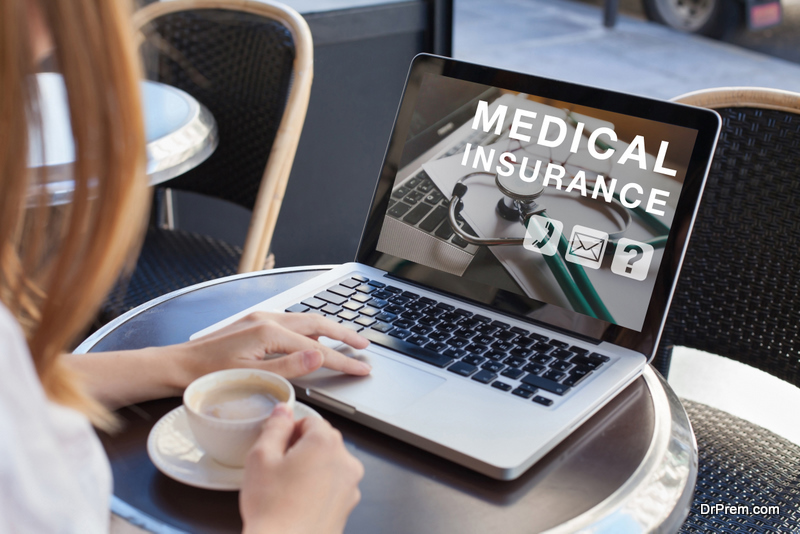 In America and Europe, medical treatment is supported by the government via insurance and public policy. However, insurance does not cover treatments such as dentistry and aesthetic treatments as these treatments are considered exorbitantly expensive and non-serious. Even if insurance covers the treatments, instead of patients receiving 70% refund, they ultimately receive only 10% refund of the actual cost. As treatments are costlier than in Lebanon, medical tourists save a lot of money when they receive these treatments in Lebanon than in their own countries. Medical tourism marketing can focus on the affordable costs to draw foreign patients.
Great healthcare facilities
Medical tourism facilitator companies refer patients to Lebanon due to the excellent healthcare facilities. There are ample hospitals both private and public which can accommodate thousands of foreign patients.
The Clemenceau Medical Center received international medical tourism certification from Medical Travel Quality Alliance or MTQUA. The hospital is JCI accredited thus gaining the trust of foreign patients looking for quality healthcare. The certifications reflect the attention to healthcare and the service quality provided in 10 non-clinical areas which impact medical traveler's holistic wellbeing.
The Bellevue Medical Center is JCI accredited and is equipped with the latest technology and equipment that help the center deliver excellent care.  There are over 100 doctors and surgeons, clinical research programs Patient and Family Advisory Council (PFAC) to receive feedback from patients as well as their families.
Keeping with the worldwide trend of wellness, the hospital provides wellness programs online which can be accessed globally. There are home lab services, pastoral and spiritual services, concierge services, healing spaces, medical library and more.
With government and private sector medical tourism investment, high standard healthcare facilities can be built and existing facilities upgraded to get a chunk of the billion dollar global medical tourism market.
Expert physicians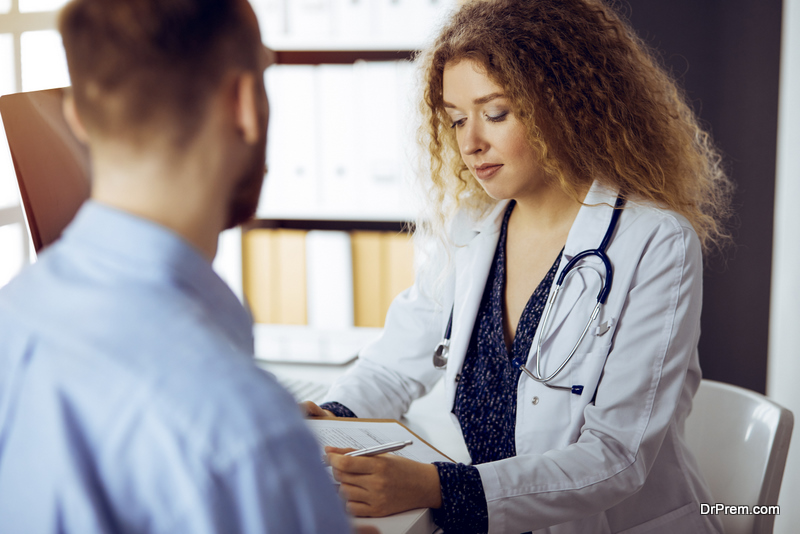 According to a study, 85% of the surgeons and doctors practicing healthcare in Lebanon have specialized in one field, 15% have specialized in two specialties. About half of the physicians have graduated from international universities located in France, Germany, Romania and Bulgaria. Around 11% have graduated from Canadian and American medical universities. The excellence of surgeons and doctors have led to a high success rate of treatments (90%).
Approximately 50% of physicians practicing in Lebanon, have practiced abroad and some of them are practicing in two countries. The experience of the healthcare professionals in hospitals abroad has made them familiar with the culture of foreign patients and creates trust in patients.
Patients can continue follow-up treatment in their own countries with the same physician or surgeon who cared for them in Lebanon. Medical tourism facilitator agencies often focus on the dual practice of physicians to convince medical patients to visit Lebanon for treatment.
The reputation of the doctors and surgeons has led to the increase in medical tourism investment and business in Lebanon.
Multilingual healthcare professionals
The hospital staff and physicians are well-versed in English, Arab, and French. This makes communication easy between patients and healthcare givers, and makes Lebanon attractive to medical patients globally.
Popular treatments in Lebanon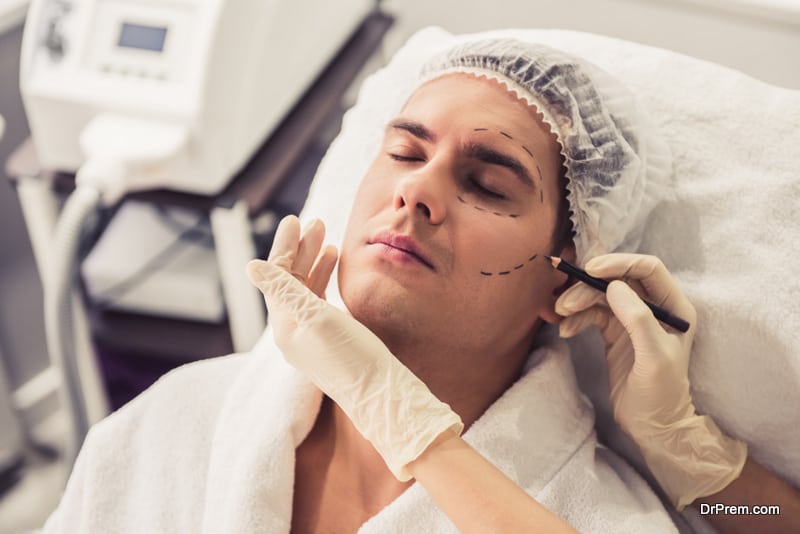 The medical tourism business in Lebanon is boosted due to plastic surgery and cosmetic surgery procedures, according to the Ministry of Health. 70% medical tourists especially those coming from Gulf countries travel to Lebanon for these procedures.
Lebanon ranks 23rd globally for Health Efficiency
Health efficiency measures whether the healthcare resources are used by the country to get best value for money. Efficiency is measured by the relationship between the resource inputs such as cost of labor, capital, and equipment, intermediate outputs such as waiting time, number of people treated or final health outcome such as lives saved, life-years gained and quality-adjusted years of life.
Lebanon, according to Bloomberg's Healthcare Efficiency, has a score of 53.0, life expectancy 79.4, relative cost 7.4%. This has placed the country ahead of Sweden as well as Poland. Lebanon is one of the new entries to the index in 2019 which is a remarkable achievement for the country.
Medical tourism in Lebanon need to improve further with consistent medical tourism investment and marketing to attract medical travelers.