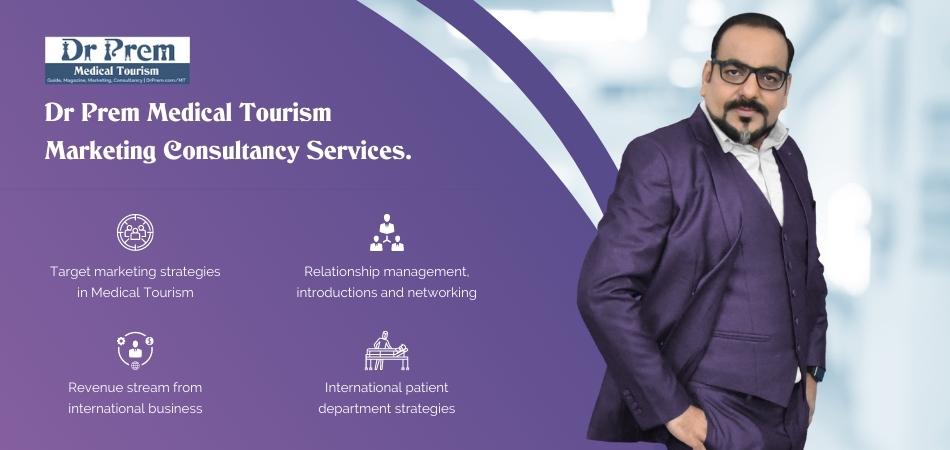 South Korea, also known as the "Land of the Morning Calm," is a land of dualities that combines ancient traditions with modern infrastructure to present the best to whosoever visit it due to his/her own reasons – be as a tourist or as a healthcare seeker. Although infamous for being a key news topic due to unstable socio-political scenario, yet tourists can actually find South Korea to be a wonderful travel destination. Seoul, the capital and the largest city, highlights traces of ancient historical attractions of temples and places in conjunction with contemporary buildings and technological advancements.
South Korea is increasingly becoming known as a destination with unrivaled medical facilities utilizing some of the latest technology in the world, as well as medical tourism Korea cost adding to the draw. Even though South Korea faces tremendous competition with other established medical tourism destinations in Asia, such as Thailand and Singapore, more medical tourists are starting to see the benefits of traveling to South Korea. The country's top airlines has also extended its helping hand in collaborating medical tourism.
Medical Tourism in South Korea – News, Updates, Guides and Trends by Dr Prem
Medical Korea aimed to set the revival path of Korea medical tourism – insights by Dr Prem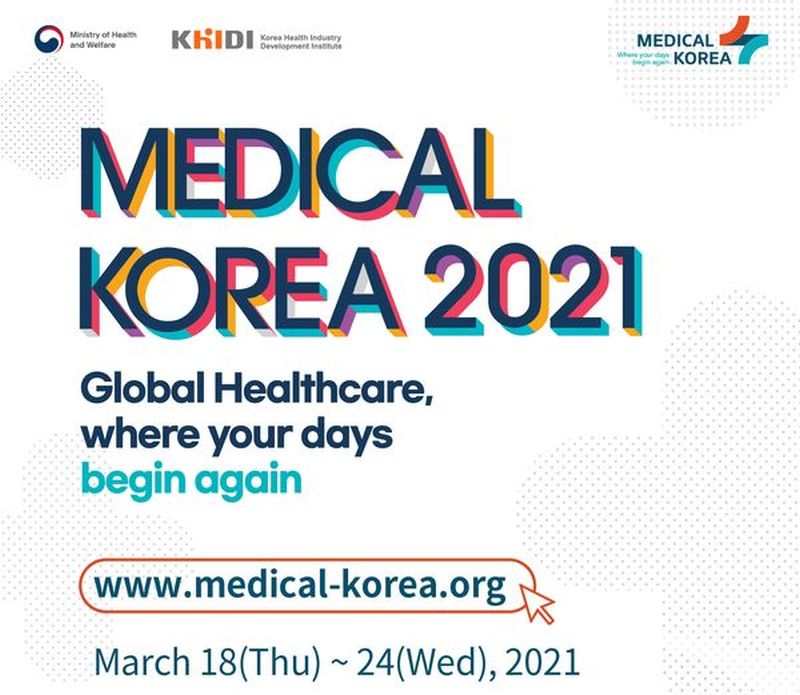 South Korea's achievements in healthcare and medical tourism once again came to the limelight with the 11th version of Medical Korea 2021 held from 18th-24th March. The theme was – Global Healthcare Where Your Days Begin Again.
It was due to the collaborative efforts of the Korea Health Industry Development Institution (KHIDI) and Ministry of health and welfare, the conference saw appreciable participation of global experts and business professionals. KIMES, the largest healthcare equipment exhibition of Korea was also held along with this meet where participants got a sneak peek of the latest advancements in global medical devices.
I was honoured to be present as the speaker and moderator virtually to discuss effective strategies for medical tourism growth amid challenging conditions.
The conference, one of its kind, is an annual event to showcase Korea's healthcare excellence and discover new ways to attract international patients. This year's event organization drew more attention given the extent of challenges global healthcare is facing. Academic conferences, seminars, online business meetings, and PR sessions were in full swing complying with quarantine regulations.
Where Your Days Begin Again
For patients experiencing South Korean healthcare, days begin afresh. Therefore, it is expected Medical Korea 2021 to focus on academic exchange with global medical experts and assess Korea's global competitiveness in line with emerging healthcare trends.
Lectures from 52 Korean and international experts from healthcare and other sectors duly supported the agenda of the meet. Strategies to Covid-19 recovery for a normal lifestyle and post-Covid response of the medical tourism industry were other key considerations of this global medical conference.
South Korea an established leader in medical tourism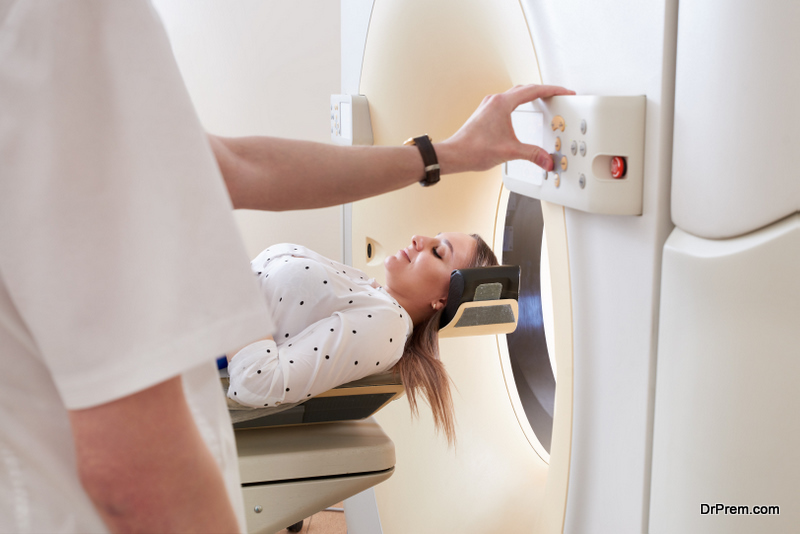 South Korea is well-known for organized medical tourism since long thanks to the government healthcare policies lending a strong support to the market. If you ask- why foreign patients prefer Korea? It is because they take your pain away. They understand deeply your medical and non-medical needs. Swift action (read diagnosis) and cutting-edge medical treatments help patients refresh their lives.
Talented medical professionals, government legislation in healthcare upgradation and most importantly, an efficient work ecosystem that is swift in easing the patients' pains have made Korea exemplary in medical tourism.
Event Highlights
The opening ceremony was graced by Yang Seong II, the 1st Vice Minister of Health and Welfare and Kwon Soonman, President of Korea Health Industry Development Institute. In his opening speech, Yang Seong II emphasized on personalized and more refined medical care services driven by IoT and Artificial Intelligence. He believes, non-contact healthcare systems will evolve more with advanced ICT.
Medical Korea 2021 featured 8 sessions from 18th-20th March where global leaders, medical professionals, medical tourism experts and other stakeholders presented their thoughts and strategies about the future global healthcare and medical tourism. The exhibition corner saw a massive gathering of hosted buyers and sellers showcasing their healthcare innovations that could lead to massive shift in healthcare delivery amid the pandemic situation.
Global Healthcare – Changes, prospects and challenges
Keynote speakers Dr. Stephanie Allen, Global Health & Social Services Sector Leader, Deloitte and Sangjoon Park, CEO MEDICALIP, Adjunct Associate Professor, Seoul National University shared insights on The Challenges of Global Healthcare Industry after Covid-19.
This was followed by some great presentations and speeches from Joseph P. McMenamin, Executive Vice President & Chief Legal Officer, W Medical Strategy Group, Sundeep Lal, CEO and Founder BioConnexUS, Laura Carabello Editor and Publisher Medical Travel and Digital Health News, and Peter Corless Partner Mintz.
Trends and Strategies of Medical Tourism Marketing for the Post Covid-19 era – Insights by Dr Prem Jagyasi
I was the moderator of a wonderful panel discussion with other panellists Andrew Lim, Chief Financial Officer, Gushcloud International, and Joungsu Kim, Director HYLINK Korea. It is a well-accepted fact that we will have to live with Covid-19 for some more time. We need to exercise caution but without stalling essential activities. We cannot exclude marketing and promotion from the must-do list even though medical tourism is happening in a muted way. If you stop marketing, you will be out of your customers' view path. As you know, out of sight out of mind!
Travel has dipped but not the healthcare demand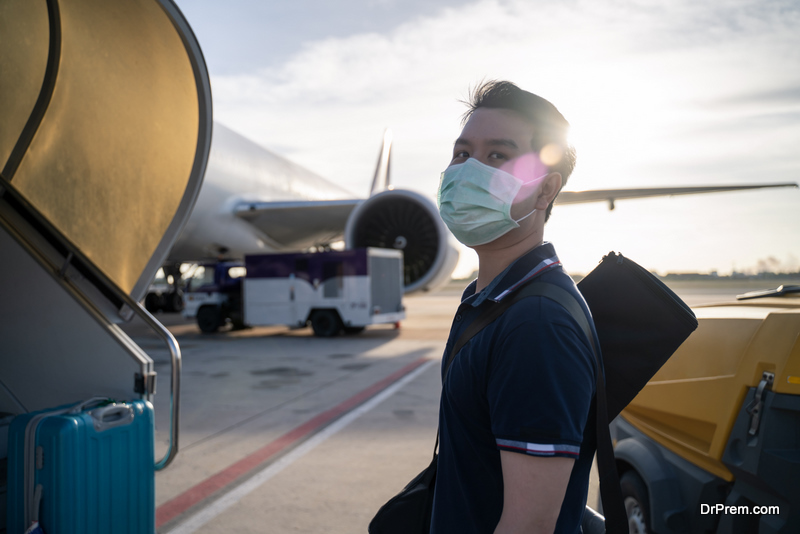 We need to understand the pandemic has stalled travelling but not the healthcare demand. It is rising sharply given the massive backlog piling up with every restriction happening in any part of the world. As restrictions will get relaxed, medical travel will pick up. It is important for the providers and facilitators to think differently and be ready with renewed offerings.
Medical and wellness tourism will evolve in an integrated model
With restricted travel, options will be lesser for patients than in pre-Covid times. Patients' needs and expectations would evolve where they are likely to seek integrated medical and wellness services or programs in one go. As a provider or facilitator, you need to think of unique integrated offerings enabling your customers enjoy a delightful experience with minimum stress and anxiety related to medical services.
Think of viable and sustainable marketing strategies
Marketing medical tourism should be on but in a sensible manner not to waste the spending but ensure return on every penny spent. I was honoured to present my own experience-driven 7P's of Viable and Sustainable medical tourism marketing strategies in hard times.
Chinese outbound medical tourism from Korea's perspective
Joungsu Kim gave an in-depth analysis of Chinese healthcare market and prospective outbound medical tourism trends of China and healthcare in Japan. In 2021, there is likely to be an explosive increase in outbound Chinese travel, and Korea would remain one of the most preferred destinations for medical tourism, also due to medical tourism Korea cost factor.
Evolution of influencer marketing in beauty, wellness and medicine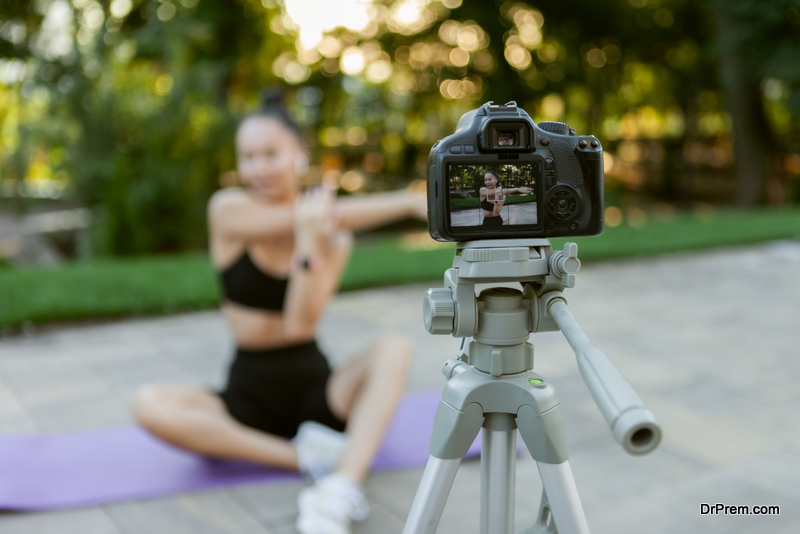 Andrew's thoughts on influencer marketing shifting the face of beauty, wellness and medicine were amazing. The way he put his opinions on brand endorsements by influencers and celebrities was something to reckon with. However, he didn't fail to mention the importance of 'authenticity' as the beauty and wellness industry evolves in influencer marketing adhering to advertising rules and regulations.
Global Digital healthcare trends with respect to the successful adoption of Korean Digital Healthcare
Another interesting panel discussion featured notable academic personalities from Korea. Hun-Sung Kim, Associate Professor, Seoul's St. Mary's Hospital, The Catholic University of Korea delivered speech on shift in digital healthcare from hospital-oriented to daily life-centric hastened by the pandemic. He highlighted Korea's achievement in this field and the way the future is likely to shape up.
Jungmin Park, Assistant Professor, Hanyang University, talked about big data application in Korean public medical information system that will further improve public health. Hyun Wook Han, Assistant Professor CHA University pointed how advanced Hospital Information System (HIS) can improve the speed and quality of hospital medical service and at the same time reduce the administrative burden of the medical staff by using AI and CDSS (Clinical Decision Support System).KwangGi Kim, Professor of Gachon University talked about Korea's excellence in artificial intelligence and deep learning technology in medical system.
Korea, a prime destination for global patients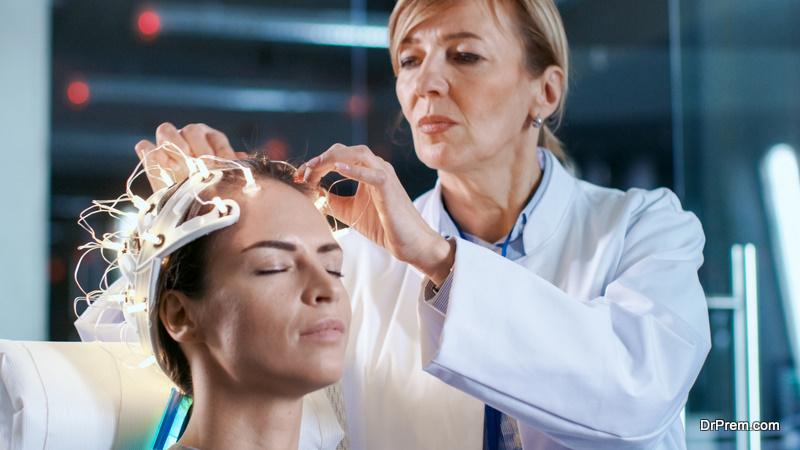 Jon Hoon Park, Vice President, Korea International Medical Association (KIMA), President, Korea University Anam Hospital sparked off a special discussion- What makes Korea so attractive for global patients? A great chunk of foreign patients to Korea is from China, Russia, Mongolia, and Middle East countries. He offered a beautiful explanation of the key factors behind Korea's destination attractiveness enlightening the audience with useful stats and information.
The engaging panel discussion with Dr. Alice Hyun-Kyung Tan of MizMedi Women's Hospital International Patient Care Consultant, Suekyung Lee, Team leader KHIDI, BelyakovIlya, Adjunct Professor, The University of Suwon, and Suleyman Nazarov, CEO, Cloud Hospital resonated Mr. Jon Hoon's speech with elaborate analysis of different case studies where patients truly felt 'days begin again in Korea'.
Emerging issues in the medical tourism market during the pandemic
Day 2 of Medical Korea 2021 kicked off with analytical speeches on emerging issues in medical tourism in the current scenario and its influence on global healthcare management and policy. Specific tech adoptions are obvious as Ki Nam Jin, Professor, Yonsei University, Mirae Campus presented his visions on newer feasible technology adoptions by Korean healthcare system.
Experts also discussed about changing patient perceptions and with evolving communication and care there are also a few pandemic-induced hidden opportunities. Discussions on privacy protection in crisis also received due weightage.
Shift from "we know best" to people-centric approach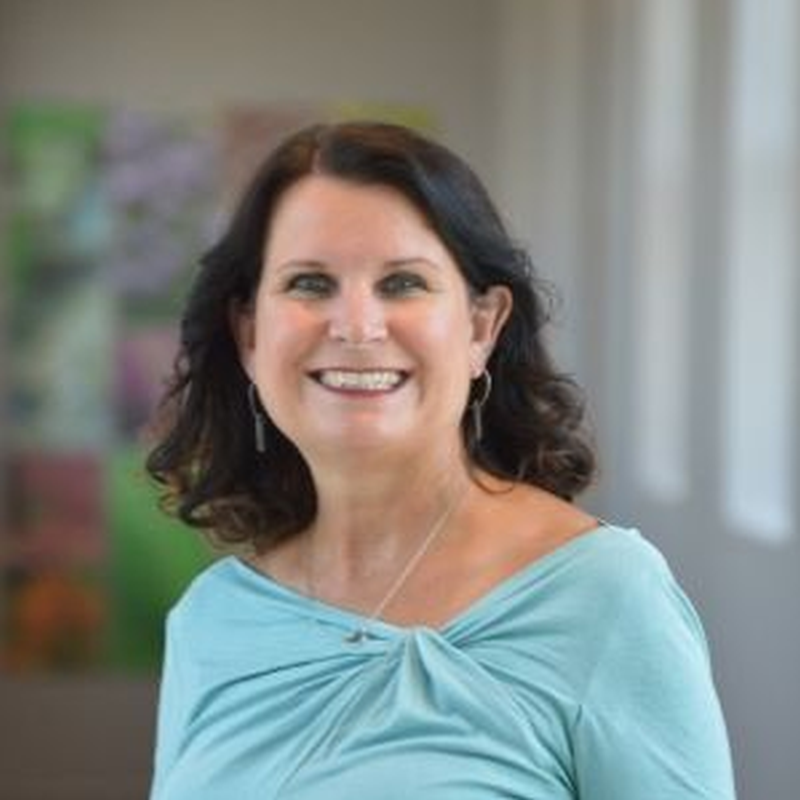 Image Source : planetree.org
Karin Jay, Senior Vice President, Global Services, Planetree International presented how people-centric care programs and services make one visible in trying times. In her opinion, it is time to shift from the "we know best" approach to more patient engagement including their families as caregiver partners.  Elizabeth Ziemba, President, Medical Tourism Training Inc. in her insightful presentation highlighted how caregivers and healthcare providers can redesign patient experience during Covid-19.
Academic Exchange sessions of Medical Korea 2021
Changes to the Dental Care Environment before, during and after Covid-19
Day 2 also saw highly significant academic exchange sessions to effectively overcome specific issues and challenges that surfaced in Covid-19. Of all, one is providing safe and effective Dental and Oral care with new safety norms and regulations in place.
Gerhard Konrad Seeberger, President, FDI World Dental Federation emphasized on AI-driven digital dentistry and Vision 2030 to build a resilient oral healthcare system. Other speeches and presentations that followed focused on necessary changes and adaptations for safe post-Covid dental practices.
Korea, the centre of training and excellence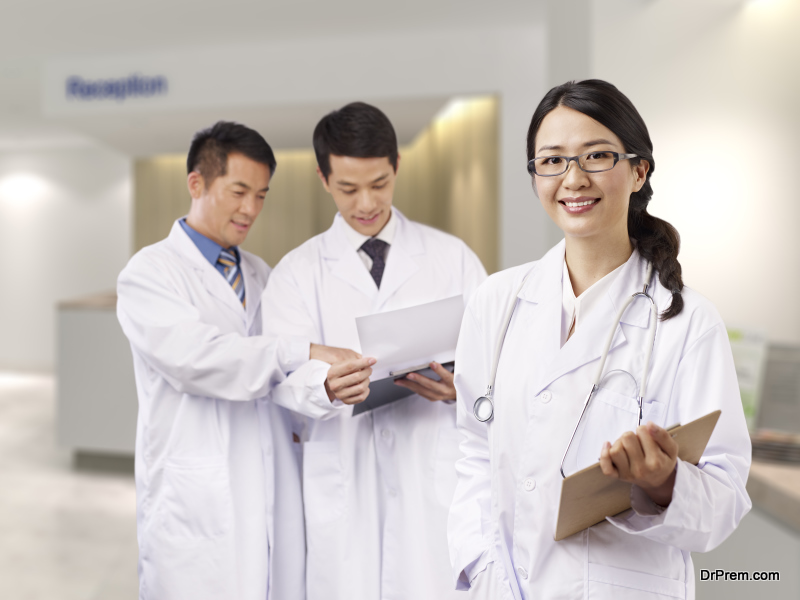 Korea has been outstanding as a centre of training and excellence contributing not only to its own capacity building but also that of other countries. Physicians, technicians, and interns from different countries participate in various training programs in Korean medical universities that help them to serve their own countries better. The session was full of outstanding case studies of students and doctors expressing deep satisfaction about the training sessions done in various centers.
Korea-China academic exchange on the latest medical technology for severe diseases
Korea's cutting-edge cancer diagnostics and treatments have made exceptional strides in cancer survival rates, one of the highest in the world. Session 5 of Day 2 was led by some great presentations and speeches from recognized cancer specialists highlighting advancements in lung cancer, immunotherapy, and pancreatic cancer. Discussions on controversial minimally-invasive surgery in early stage of cervical cancer drew enough attention.
The present and future of innovative non-face-to-face medical technology in the post-pandemic era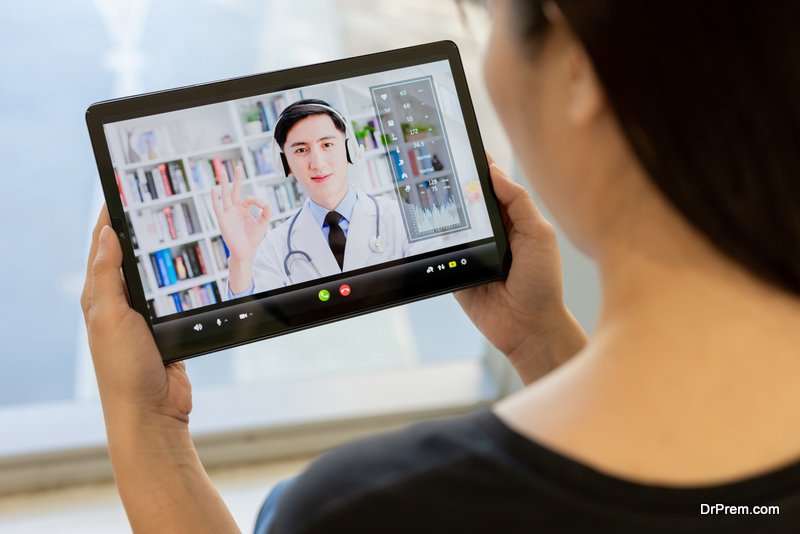 Any high-profile healthcare related conference cannot leave out the future prospects of non-face-to-face medical technology that have risen sharply during the pandemic. Medical Korea 2021 academic exchange not only discussed about telemedicine prospects in consultation but also its advanced application in more at-home rehabilitation and treatments. It also brought to light the tremendous prospects smart ICT and precision surgery in many non-face-to-face medical interventions.
Presentations and speeches on advanced 3D printing and augmented reality in neurosurgery, AI and VR-based surgical simulations, and deep learning-based CT scanning reflected great achievements of Korean healthcare technology. Presentation on application of Digital therapeutics for obesity and eating disorders was worth watching.
Advanced physio-therapeutic technology to strengthen global competitiveness
The academic sessions of Medical Korea ended with insightful speeches and presentations of top physiotherapeutic experts and medical specialists from Korea, China, Japan, and the US. The session included the general practices of Korean physical therapists followed by the recent trends in this field with experts sharing their respective experiences and knowledge aimed to further strengthen Korea's global competitiveness.
Medical device exhibition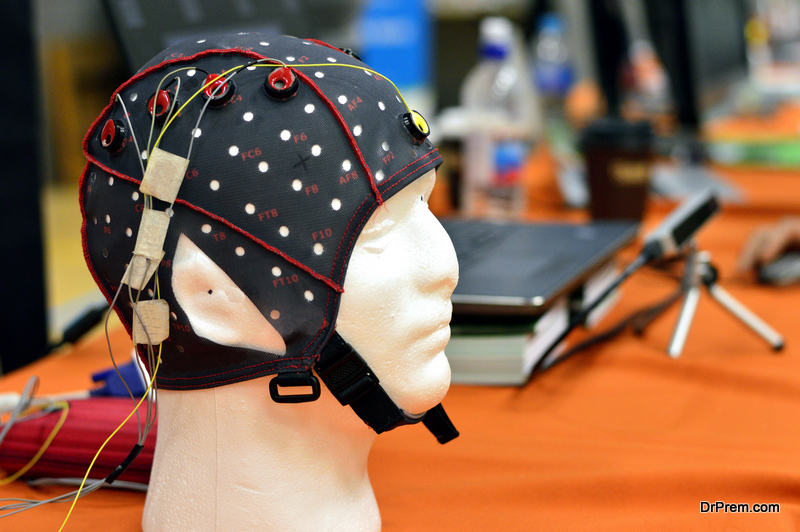 Offline exhibition booths showcasing ground-breaking medical equipment and devices pulled a good crowd. Needleless syringes (mainly to be used for vaccination), face fillers, state-of-the art physical rehabilitation equipment for at-home use and other digitally advanced medical devices grabbed tremendous attention of renowned hospitals, clinics and caregivers.
South Korea is ready to take off for a renewed version of medical tourism. After such a grand success of this prestigious medical tourism meet, one can expect the country to open soon for global patients who are eagerly knocking its door. Restrictions will be there, and it is expected the country will take the best route without compromising health safety of patients as well as that of locals.
My appreciation goes to the destination's healthcare culture in delivering quality services beyond its technological advancements. And this is what makes Korea shine in the crowd. The country has curbed the pandemic better and are looking for unexplored paths in medical tourism to post great numbers tomorrow.
Medical Tourism in Korea Statistics
Nearly half a million patients from around 200 countries visited South Korea in 2019, a number that shot up from 60,000 in 2009.
Recent reports claim that in 2008, the country received around 25,000 foreign medical tourists, a striking increase of more than 56% from previous year.
Along with a strong healthcare system and advanced technology, the plastic surgery industry is one of the main draws of medical tourists, with nearly 10,000 people landing in South Korea in 2008 to obtain a cosmetic surgical procedure due to Korean plastic surgery tour package cost which is much lower than other countries.
South Korea's Ministry of Health has revealed that of the 266000 medical tourists who visited the country last year, over 79000 Chinese patients arrived in the country for medical tourism in 2014.
Of these over 56000 Chinese reportedly visited the country for cosmetic procedures. This is a significant increase from just 25400 Chinese who visited the country for the same reasons in 2013.
Every year an approximate twenty thousand Russian people visit Korea for getting medical treatments.
Korea Times reports the number of annual medical travelers has grown in leaps and bounds by 52.2% last four years including 2017.
General

Language
Korean
Time Zone
Korea Standard Time (UTC +9)
Dialing Code
+82
Major Cities
Seoul, Pusan, Inchon, Taegu
Currency
South Korean won
Clothing
Lightweight cottons and linens clothing are worn during summer,

With light- to medium weights in spring and autumn. Medium

to heavy weights are advised during the winter.

Health Related
Mortality Rate
6.15 deaths/ 1,000 population
Life Expectancy
77.4M /83.9F
Patient: Physician Ratio
300:1
Hospitals JCI accredited
8
Recommended    Vaccinations
Hepatitis a, Typhoid, Hepatitis B, Rabies, Diphtheria-tetanus,

Measles, Varicella, Japenese encephalitis, Poliomyelitis, Yellow

fever

Other Infections
Hemorrhagic fever with renal syndrome, Tick-borne encephalitis,

Leptospirosis, Brucellosis, Scrub typhus, Murine typhus,

Lung fluke, Fish tapeworm, HIV
Location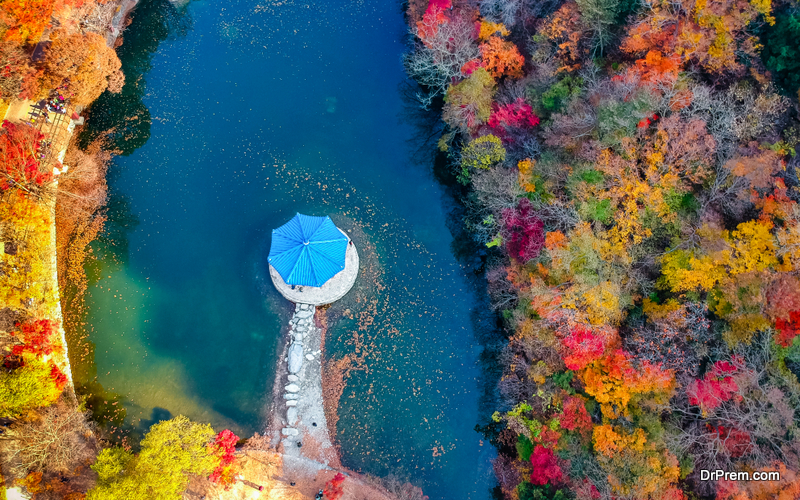 The lower part of the Korean peninsula is occupied by South Korea, which is about 1000 kilometers to the southwards, from the Eurasian landmass and it lies between Soviet Siberia lying in the northeast and Chinese Manchuria. Another interesting fact about South Korea is that it consists of around three thousand islands, which include the Province of Cheju Island being the largest of them all. The peninsula including the island covers an area up to 85000 square miles, out of which 100,210 square kilometer remains the territory of South Korea.
People
South Korea is a collection of vibrant cultures and traditions, which is why the people here are proud of their culture and nationality. Korean people tend to be very friendly and warm natured. They also pay a lot of attention and importance to their family, interpersonal relationships and ancestors. They also obey and respect elderly people.
Events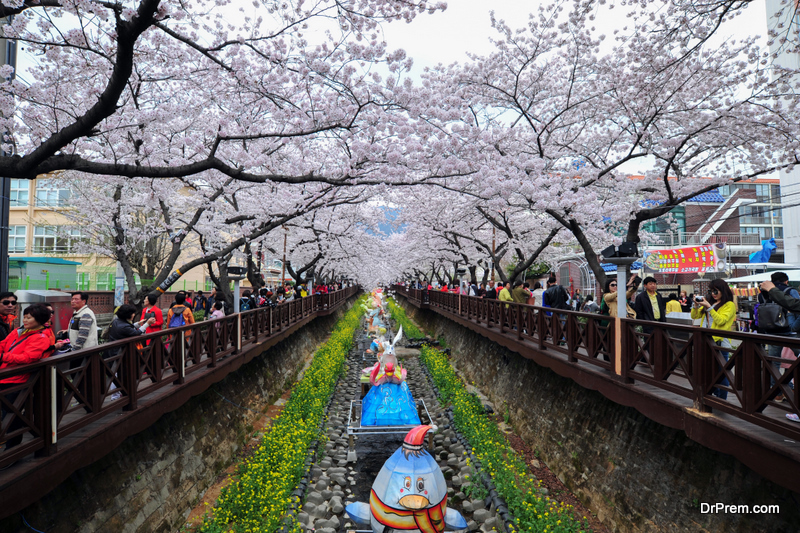 The events and festivals associated with South Korea are as vibrant as its culture is. The festivals celebrated over here are very colorful and beautiful like its landscape. These colorful festivals add a new life to spirits of people who celebrate them with great enthusiasm and joy.
Weather
Weather of South Korea keeps varying between seasons, especially between summers and mid-winters. The months of December to January are quite cold and freezing. The areas of south are much cooler in the winters compared to north, whereas the month of August is usually hot and sticky. One can find heavy rainfall here in the summer monsoon season, which usually arrives in July to mid august.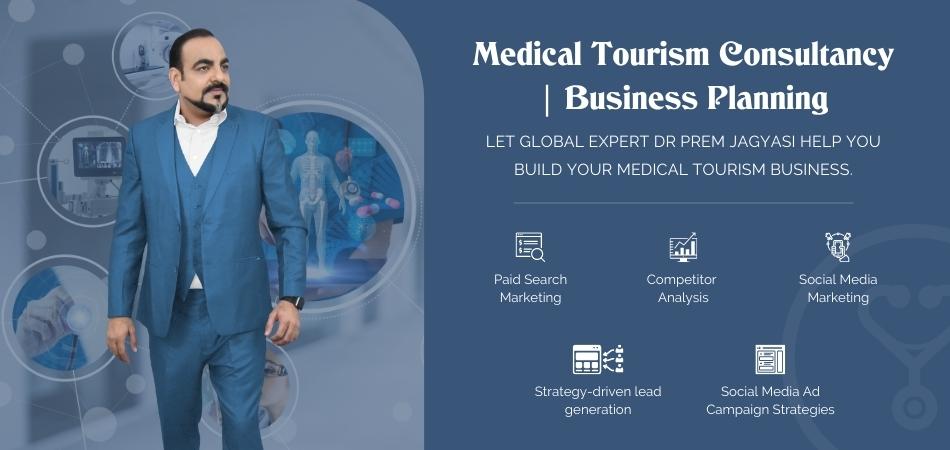 Culture
There are striking similarities between South and North Korea if we talk about traditional culture. However, after division in 1945, two Koreas have developed different contemporary forms of culture to create their own, separate identities. Although there is a tremendous influence of Chinese culture, yet South Korea has successfully created and managed its own distinct cultural identity which is considerably different from its larger neighbor. The ministry of culture in South Korea encourages traditional art together with modern forms to alive its tradition as well as create the best of two.
Quality of Healthcare
Providers who boast international certifications and high qualifications staff most of the private medical facilities and especially those catering to foreign medical patients. The hospitals meet the world-class standards and are equipped with the latest technology and medical equipments to serve the foreign patients better. Unlike other Asian countries where language barriers seem to possess a problem for medical travelers, South Korea assures foreigners the presence of language translator's available at most healthcare facilities.
Healthcare System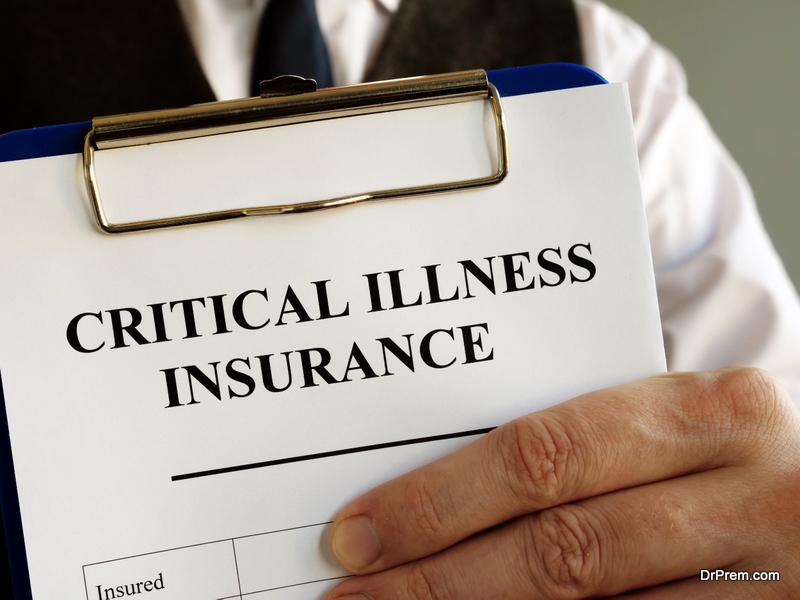 The government of South Korea prioritized healthcare for all of its citizens. By 1988, around 79 per cent of the population had access to some form of healthcare or the other in the form of medical insurance benefits. Even though there is no official national insurance scheme in the country, the Ministry of Health has relentlessly worked with employers and private insurance corporations to make this happen.
The basic health plan covers a variety of health related services including hospital visits, physician fees, maternity health and prescription drugs. Fees charged by physicians and hospitals are set by government, and medical fees are limited to economic growth.
The increasingly popular Korean nose job
Korea as a medical tourism destination provides medical treatments for nearly all medical ailments, but cosmetic surgeries are the most popular, and attract patients from all over the world. The Korean nose job is distinguished from a simple nose job in many regards, and this is what makes it so popular throughout the world.
The typical Korean nose job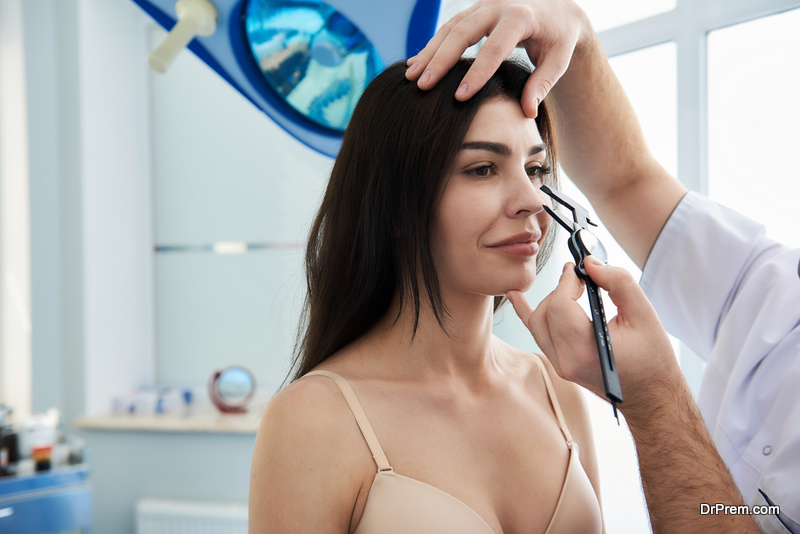 The Korean nose job is a typical nose surgery that aims to transform the Asian button nose to a nose that is considered beautiful in all dimensions around the world. A typical Asian button nose is a nose with wide nostrils and flat shape. The Korean nose job is not similar to the western nose jobs, which are mainly about reducing the size of the nose.
The Korean nose job is more like the Asian Rhinoplasty, which aims for augmentation or refinement. This nose job is about creating beautiful noses by reducing the size of the nostrils, raising and narrowing the tip, and then adding appropriate bridging. The technologies are used as per the demands of the patients.
A western patient wants a different shape than an Asian one, which is why the technology for the nose job also differs. However, Korea as a medical tourism destination has learnt the skill of nose jobbing like none other destination in the world. Moreover,Korean plastic surgery tour package cost is much less attracting many Western as well as Asian medical tourists.
Different nose job techniques performed in Korea
Korean nose jobs are famous worldwide because they cater to each patient exclusively. They understand patient requirements and use that nose job technology that best suits the requirements of the patients. Here are the different measures for which Korean nose job is famous:
●        Augmenting the bridge of the nose: Most of the surgeons in Korea, prefer augmenting the bridge of one's nose with the patients very own cartilage. This cartilage is mostly drawn from the patient's spectrum or his/her ear. In some very peculiar cases, rib cartilage is often put to use as an alternative.
●        Refinement of the tip of the nose: This process deals with reshaping the nasal tip. This is done by either extending it or by under projecting it, as per the demand of the patient. This is also done by harvesting and implanting the cartilage accordingly. This helps in producing a more pronounced smile, and makes the face appear smaller.
●        Reduction of the sized of the nostrils: This measure is performed with the help of technique named alar base reduction. This technique allows narrowing the width of the base of the nose, and reduces the size of the nostrils. The technique focuses on variant excisions in relation to the flare of the nostril, and its width as well.
The best part about having a nose job done from Korea is that you can save a lot of money, as the prices for performing this technique is quite low as in comparison to other destinations, especially when compared to the quality on offer.
Other factors that make Korea a popular medical tourism destination
In addition to offering great treatments, especially the very famous nose job, there are other factors as well that play in favor of making Korea a popular medical tourism destination in general. These factors are:
●        Easy accessibility
●        Low cost of medical treatments
●        Use of high end and sophisticated technologies
●        Visitor friendly environment
●        Traditional Korean medicine
Excellence of Korean surgeons/physicians
Russians flocking to South Korea for medical treatment with annually 20,000 visits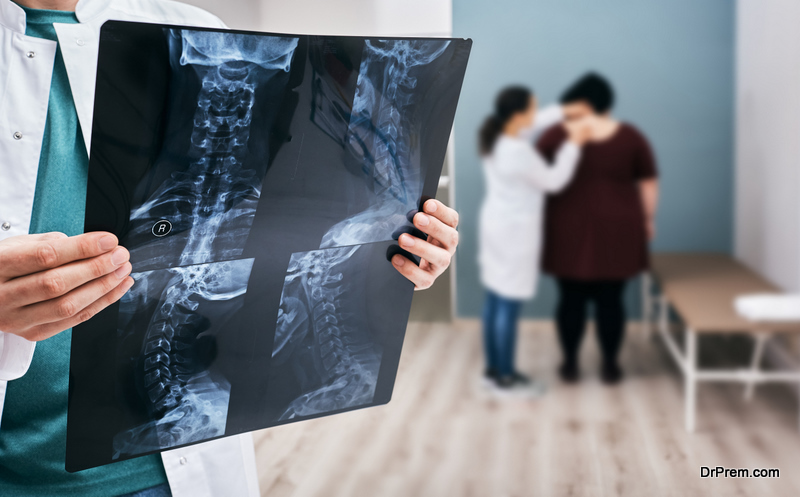 The increasing competition in the medical tourism industry has forced the contending countries to resort to new business strategies. These new and edgy business strategies rely a lot on the political relationship between two countries or states. South Korea has recently been trying hard to improve the political ties with Russia so that it can get more medical tourists from this country and gain more profit. An agreement was signed on November 13, 2013, between Russia and South Korea, which allows people of both the countries to travel between the countries with no visa.
The medical tourism facilitating organizations are trying to get more Russian patients with the help of the no-visa agreement signed recently between the two countries. This will make traveling to South Korea for medical and healthcare purposes much easier for the Russian patients. Naturally, more Russians will be choosing Korea as their next medical tourism destination, also due to incredibly low cost of treatments and improved diagnostics unavailable in their home country.
Korean hospitals are making special arrangements to welcome of the Russian patients. They are trying to make their stay more comfortable by providing amenities like Russian food for the tourists.
Korean medical facilitators are sending their officials to Russia for getting the attention of even more Russian patients. They are also trying to arrange efficient translators for the Russian patients who visit Korea. Such basic and simple facilities increase the confidence of the tourists, and enhancement of medical care services will help in progress of Korea's health tourism industry.
The hospitals in Korea are hiring Russian chefs and interpreters to cater to the needs of their Russian patients even more efficiently. Two of the most popular Russian television channels are being shown in hospital wards. After the surgeries and treatments are over, the Korean medical facilitators make it a point to keep in touch with the Russian patients and check on them regularly.
Such care and eagerness to please has won over the Russians and they prefer Korea as their medical tourism destination. Russia's primary healthcare is totally free of cost but the quality is not as per expectations. That's why the Russian patients are flying abroad to get proper treatments and surgeries.
Korean Medical Tourism gaining momentum based on traditional medicine
Traditional Korean medicine has been boosting country's medical tourism industry since last few years.  In 2016, over 18 thousand foreign patients visited South Korea seeking traditional treatments; a dramatic increase from around 13.22 thousand patients in the previous year as reported by Statista.com.
This constituted 4.2% of the 425, 380 medical travelers the same year reports Koreatimes. The number of medical travelers seeking Korean Medicine is up since 2014.  Maybe Traditional Korean Medicine is not as popular as Traditional Chinese Medicine (TCM) but still, it is drawing an impressive overseas crowd.
Korea ranked as the 3rd favorite destination by foreign medical travelers: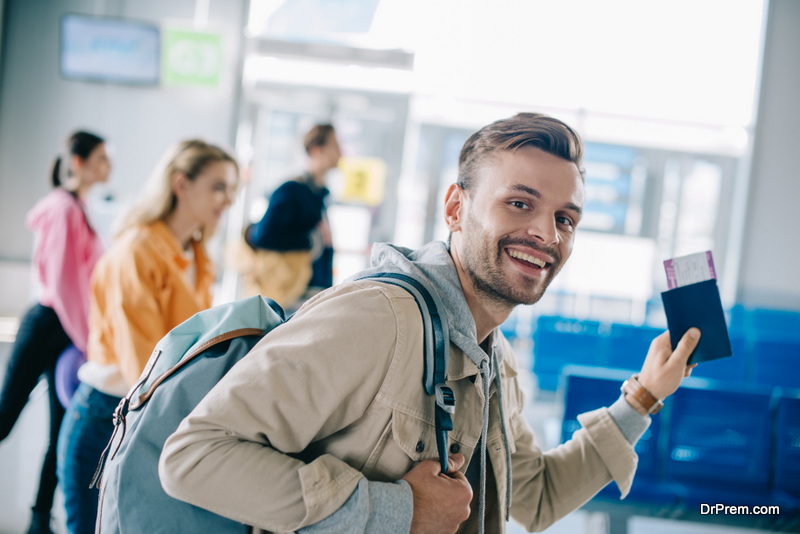 Medical tourism in South Korea has picked up since the last decade when the country started issuing short-term visas to foreign medical travelers.
In a 2017 poll conducted by KTO (Korean Tourism Organization) surveying Korean medical and wellness tourism, Korea was ranked 3rd after the US and Germany by abroad travelers as the most favored medical tourism destination. The poll was based on travelers from 12 countries like the US, China, Japan, Russia, Vietnam, Thailand, Philippines, Canada, UAE, Kazakhstan, Uzbekistan, Mongolia and Kuwait.
Visitors from Vietnam, Mongol and Chinese gave much higher than average marks as the preferred destination that stand 73%, 62% and 51.4% respectively. Expertise in treatment procedures and advanced facilities were cited to be the top reasons for favoring this destination.
China, USA, Japan and Russia continue to be the main source countries who seek Korean medicine along with conventional medicine but there has been a growing interest in traditional medicine from Uzbek, Mongolian and European travelers, according to medical tourism in South Korea statistics
In view of the goals set by the government to attract more than 1 million foreign medical travelers by 2020, Traditional Korean Medicine has a big role to play. It is set to be a game changer in the country's medical tourism industry.
Why Traditional Korean Medicine?
Having roots in Traditional Chinese Medicine (TCM), Traditional Korean Medicine (Hanbang) has evolved a lot as an independent treatment modality.  The treatments involving acupuncture and moxibustion are known to be highly effective in treating a wide range of musculoskeletal disorders.
Korean sportspersons rely on this traditional medicine to recuperate from any sports injury which includes celebrated Olympians and soccer players as well. Almost all Korean sports team hire a traditional medicine practitioner.
Enhancing aesthetic beauty with acupuncture is another main reason for the growing attraction of this traditional medicine. A number of Hanuisas (certified Korean Medicine practitioners) work in different hospitals and clinics. According to the last available data from the Ministry of Health, there were 23, 178 certified Hanuisas in 2015 against 115, 976 conventional physicians.
Legalization of Korean Medicine along with conventional Medicine: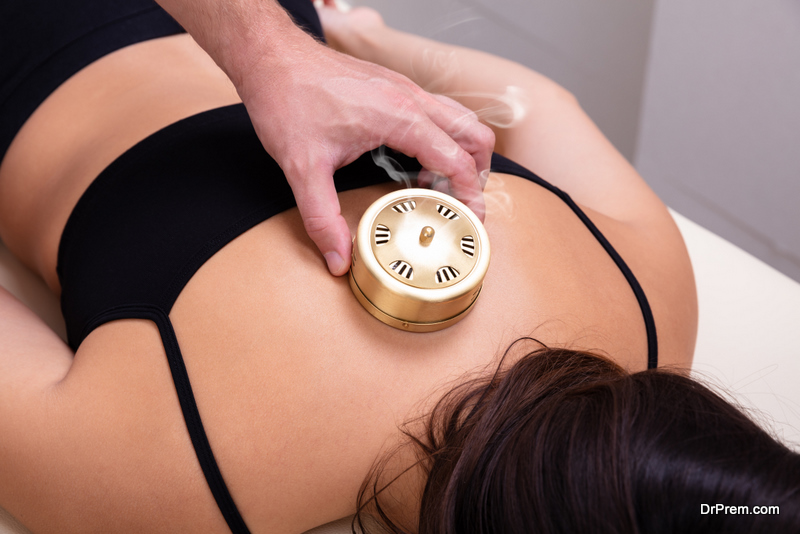 Practitioners of both Korean Medicine and Western Medicine are licensed and physicians belonging to both categories enjoy exclusive practicing rights authorized by the government.
Nearly 14,100 hospitals in Korea practice traditional medicine starting from acupuncture, moxibustion, cupping, Chuna manual therapy and herbal treatments some of which are covered by Korean Health Insurance. Twenty-two medical institutions practicing Korean Medicine have also opened up overseas hospitals in the US, Canada, China, Japan and Kazakhstan.
This has helped in building trust and confidence among foreign travelers who feel safe to avail these treatments. A fixed number of beds are allocated in hospitals for patients opting for Korean Medicine.
According to the analysis of 2008-09 records by the Korean Health Panel Survey, about 32.3% outpatients sought Korean Medicine for musculoskeletal disorders, one of the common disorders contributing to 68% of Korean Health Insurance claims.
High level of patient satisfaction adding to the appeal of Korean Traditional Medicine:
A recent study conducted on patient satisfaction levels visiting a spine-specialty Korean medicine clinic revealed the following:
Of 1733 patients on their first visit to Integrative Korean Hospital in 2012-15, females within the age group of the 40s were prevalent.
Patients either contacted agencies or were recommended by family and friends.
Patients expressed high satisfaction regarding acupuncture and pharmacopuncture treatments, expertise of physicans, reliability of services and excellent language interpreting facilities.
2% patients expressed satisfaction and 76.9% reported that their perception of Korean Traditional Medicine improved.
Exceptional facilities and outstanding personalized services attracting foreign medical travelers: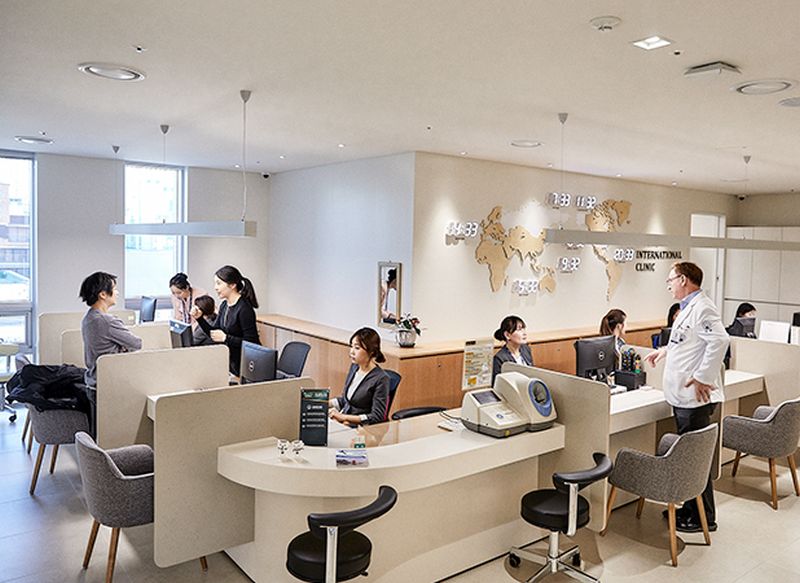 Image Source : jaseng.net
Jaseng Hospital, located in the Southern Seoul has been exemplary in attracting 2/3rd of foreign patients seeking treatments in this oriental medicine. The hospital has 19 branches in the country and attracts about 12,000 foreign patients every year, a number up from 3000-4000 a decade ago.
Its state-of-the-art facility and exceptional language translation services in seven languages namely, English, Russians, Japanese, Uzbek and Kazakh have contributed significantly to the growing popularity of Korean Medicine pushing up the country's medical tourism growth curve.
Other leading players making a mark in this domain are Kwangdong Hospital of Traditional Korean Medicine and Wonkwang University Iksan Korean Medicine Hospital. The Kwangdong Hospital draws about 1500 patients every year. A majority of them seek beauty acupuncture to enhance skin elasticity for US$ 177 (200,000 Won).
Government support in popularizing Korean Medicine:
Government investment in this branch of medicine is also encouraging. Data from the Korea Institute of Oriental Medicine reveals a huge investment of 104.2 billion Won in 2016, which is more than the double amount invested in 2009.  Coupled with government subsidies in Korean Medicine clinics, the number of foreign patients receiving treatment in this medicine rose by 112.9% in just 4 years from 2014 -2017.
Korean Medical Meetup offering free Traditional Korean Medicine experience: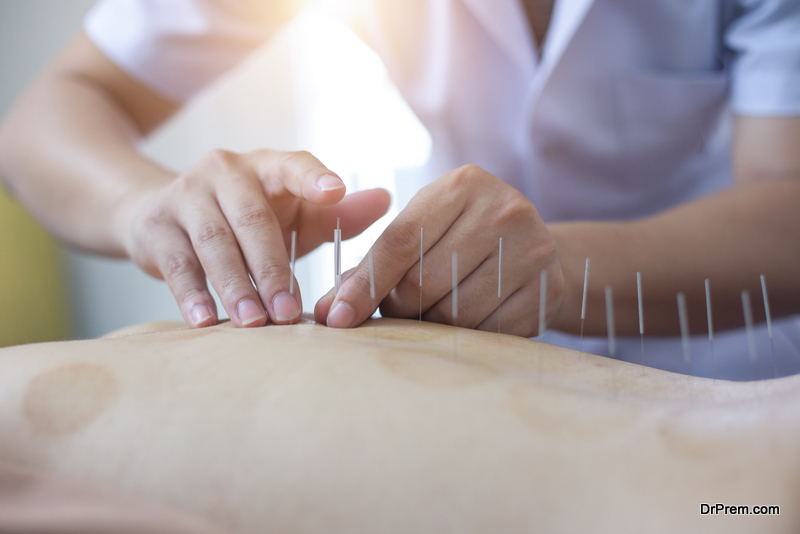 Another notable effort, the government of Korea organizes an entertaining annual gathering named Korean Medical Meetup exclusively for foreigners. The foreign medical travelers also get an opportunity to come across various advanced IT-based healthcare gadgets and learn those applications which may be beneficial in future. In this meet, the guests can expect:
Pulse measurement to diagnose health status
An acupuncture treatment.
An opportunity to mingle with other foreigners in tutorials for making air-freshener and oriental lotions which they can carry home.
An enjoyable experience in drinking Oriental medicine tea with other attendees.
Seoul's Herb Medicine Museum is drawing foreign tourists:
The Yangnyeongsi Herb Medicine Museum is also seeing a rising number of foreign visitors. Thanks to the extensive marketing and promotional efforts by the museum authority which is complementing the popularity of Korean traditional medicine.
This is also helping in raising awareness about the benefits of herbal medicine among foreign visitors, especially from Japan. They are keen to take medical tours in Korea driven by the Korean Wave, a move to enhance the popularity of South Korean culture.
Stumbling blocks for Korean Medicine: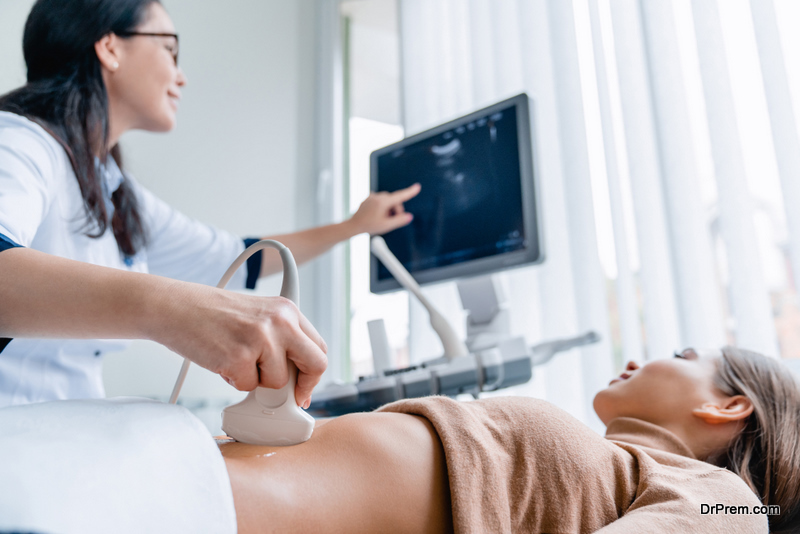 The Korean Medical Association strongly protested the deregulation of laws in allowing Korean Medicine practitioners use advanced medical devices like X-Ray and ultrasound.  According to them, this may lead to wrong diagnosis and faulty treatments. Steps to integrate oriental and occidental medicine were also scrapped off in a similar protest.
The government has realized the inherent potential of its traditional medicine. It should make the best use of it through extensive promotions targeting a bigger customer segment. Considering the market projection of global alternative medicine market which is to touch $196.8 billion by 2025, Korea should not miss this opportunity to take its medical tourism growth to higher levels.
What needs to be done?
It is high time that the policy makers in South Korea take stock of the situation and rectify its healthcare system before it is too late. The Korean government has to take concrete measures to address key issue of the growth of unregistered firms. These unregistered firms are illegally attracting tourists and doing considerable harm to South Korea's reputation and credibility.
Additionally, the policy makers have to deal with hospitals that have direct transactions with unregistered foreign firms. If Korea succeeds in forming an organization to represent registered firms, things will look lot better for the medical tourism industry.
To revive and reconsolidate the plastic surgery industry, South Korea has to invest in developing better technologies to assist their plastic surgeons in performing their task with better precision and care. This calls for heavy investments, but considering the phenomenal growth of the global plastic surgery industry, it is worthwhile.
Some recent acrimonious developments have posed a crisis in the South Korean medical tourism industry. It will take a sincere and prompt effort on part of the policy makers to bail out of the situation.
Chinese overtake Americans as top medical tourists in Korea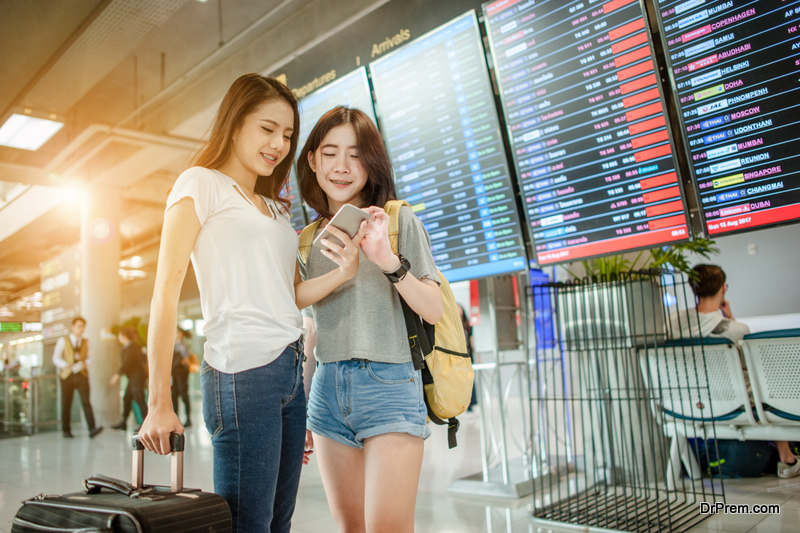 Overtaking Americans, the Chinese became the largest group of medical tourists to visit South Korea in the year 2012, a first of its kind since the Korean Government began compiling this data.
Reports by the Korea Health Industry Development Institute indicate that 32503 Chinese medical tourists visited South Korea in 2012 seeking medical services. This number was equal to nearly 20.4% of all medical tourists who visited the country in the same year. Medical tourists from America contributed to nearly 19.2%% of the total influx (almost 30582 visitors) while Japan, Russia and Mongolia contributed 12.4%, 10.3% and 5.3% respectively.
From early 2009, the South Korean Government started changing the laws to let local hospitals and medical facilities attract more medical tourists. Since then, more hospitals in the cities have been trying to lure more foreign patients.
For instance, Busan Metropolitan City has a plan to lure more than 30000 medical tourists to the city this year alone. This is a sharp increase from the figure of 14000 in 2012.  It also has plans to lure more than 200000 medical tourists by 2020. With this figure, the city has also aimed to become one of the largest medical tourism destinations in Asia by 2020, following in the footsteps of other medical tourism hotspots like India, Singapore and Thailand.
According to a report by KHID, South Korea has the necessary facilities and skilled medical personnel to cater to the rising demand forplastic surgery and better post-surgery health care by both the Chinese and Japanese who are forever looking for affordable health care services.
The report also indicates that cosmetic and plastic surgery topped all other forms of medical services in the growth rate. Accordingly, the number of medical tourists who visited South Korea for plastic and cosmetic surgical procedures has moved up from just 2851 in 2009 to more than 15898 in 2012. This is found to be an annual growth rate of nearly 78%.
The number of medical tourists visiting the country also grew to 159464 from 188 countries in 2012 when compared to only 66201 from 141 countries back in 2009. This shows an annual growth rate of nearly 39% in this sector as well. The income gained by the South Korean government from these medical tourists also shot up to $251 million from $51.3 million during this period.
Reports indicate that in comparison to 9457 Americans who visited South Korea for medical treatment in 2012, nearly 9833 Chinese visited the country for plastic surgery. This number translates to nearly 62% of the total number of patients who visited South Korea for plastic/cosmetic surgery.
South Korea has opened its doors to welcome more medical tourists to its hospitals and cities. The Chinese have also become the top medical tourists in the country, overtaking America. Most of the Chinese who visit South Korea do so for plastic surgery and other cosmetic procedures. They make up for nearly 62% of the medical tourists who visit the country for these procedures. South Korea has also aimed to increase the influx of medical tourists to nearly 1 billion by 2020 in order to become one of the best medical tourism destinations in the world.
Reckoning why South Korean medical tourism industry is in crisis
South Korea, an Asian nation known for breathtaking tourist spots, delicious cuisine, and rich cultural heritage, is making efforts to cater to the increasing international medical traffic. It is investing heavily on its healthcare system to make it more competitive and comprehensive.
Plastic surgery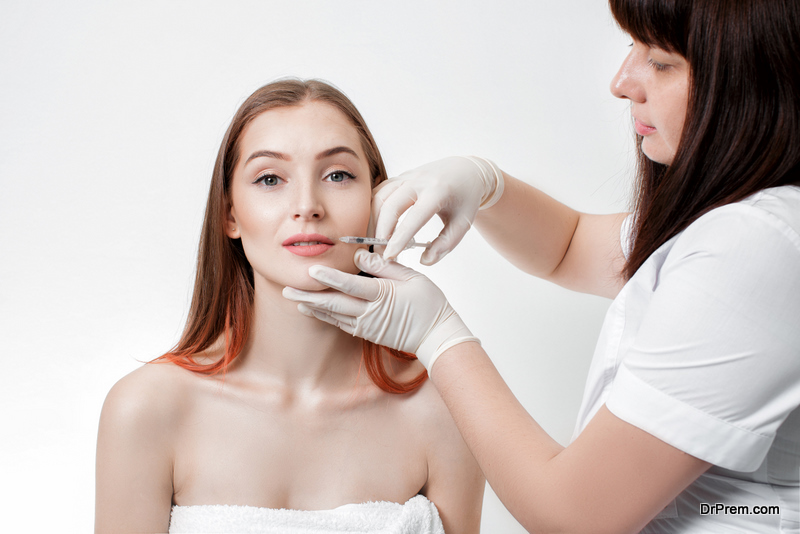 The oriental nation is acclaimed to be the leading destination for availing quality yet cost effective plastic surgery treatments. Korea's dominance in this field is testified by the fact that it has world's highest number of plastic surgeons per capita. Moreover, the phenomenal success of South Korean pop music and television shows has enabled it to make plastic surgery its signature medical tourism offering. It is estimated that four out of ten plastic surgery seekers in Korea are foreigners.
Medical tourism crisis
However, South Korean medical tourism industry is reeling under crisis. Conventionally, Korea receives a major chunk of patients from China. Currently, the public opinion regarding Korea's healthcare in China is at the lowest ebb, resulting in a considerable drop of medical traffic. The public opinion declined due to the exponential rise of serious medical accidents in Korean hospitals. In a recent move, the Chinese government has wrested back control of many activities from South Korea and can make instant law changes without warning or consultation.
Many believe that the situation would further aggravate once Chinese government restrict its citizens to travel to Korea for receiving any kind of medical treatment. China being a controlled society, can implement these restrictions sooner than later. If it happens, the medical tourism in Korea will cripple paving way for other medical destination countries to cash in on the plastic surgery boom.
Moreover, South Korea has seen a significant decline in business coming from Russia for more or less the same reasons. Considering this, the medical tourism industry in South Korea will be in complete disarray if it loses the lucrative Chinese business. Other Asian medical tourist destinations such as India, Thailand and Singapore are investing on developing medical facilities exclusively catering to the plastic surgery. These destination countries have started making inroads into the South Korean bastion.
The positives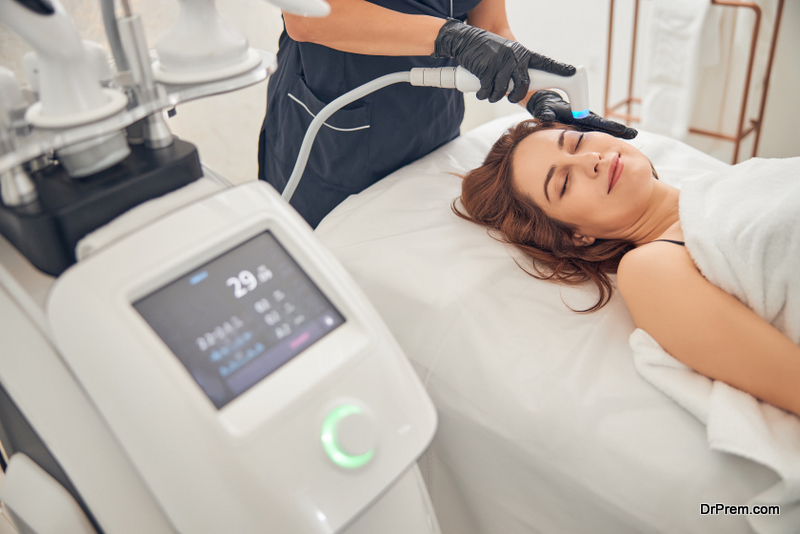 Fortunately, the Korean medical tourism industry has few positives that can pull things back. Many Chinese still foster appreciation for the Korea's medical technology and skills and are willing to seek treatment in various hospitals in Korea. Like all medical tourist destination countries, Korea has a competitive edge in price. The medical tourism Korea cost of treatments cost far less when compared to the other countries. For instance, one can get laser-based wrinkle treatment at 10 million Won (US$9,065) in China. The same procedure in Korea costs around 1.5 to 2 million won (US$1,360 to $1,813).
Medical tourists are attracted by the fact that Korean doctors train in the best medical institutes abroad, and do their internships there. This keeps them abreast of the latest developments in the western world, and apart from gaining knowledge of techniques, they are adept in applying them. So, patients get the latest treatments at a much lower cost. Foreign doctors visit Korea to learn new developments in the country, which has raised its standing in the medical community.
The Korean government is aware of the opportunities of medical tourism and has instituted policies promoting medical tourism. Medical tourism facilitators offer affordable packages which include concierge services to make the hospital-rehabilitation-tourism journey a comfortable one.
Efforts put in by the private players as well as the government has resulted in many patients from the GCC visiting Korea for medical treatments instead of Germany and the US. Before Covid-19 hit, international healthcare increased by 23% YOY. Korea impressed the world by effectively containing the MERS infection in 2015 and maintaining high quality of treatments.
Telemedicine and digital media taking the country forward
ICT tools (Information and Communication technology) as well as streamlined telemedicine has helped Korea tackle the Covid crisis successfully, and this mode will continue in the future, helping patients around the world.
Influencer Marketing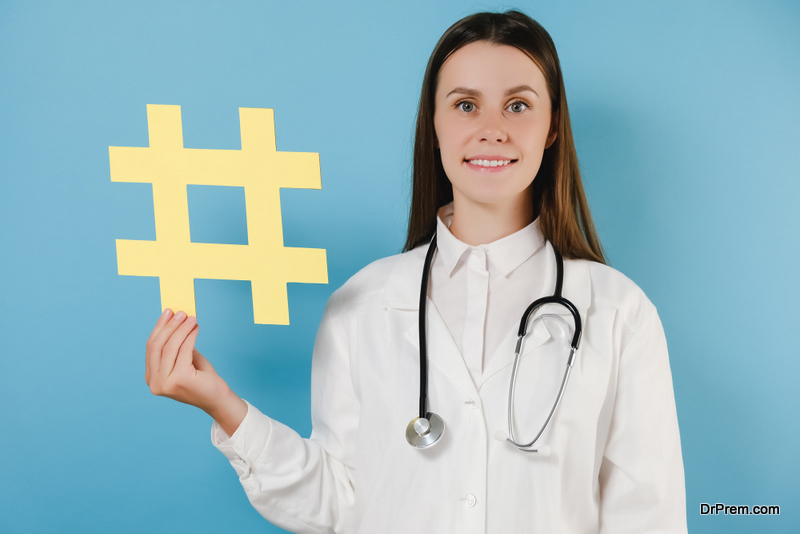 Korea is perhaps one of the few countries which has embraced influencer marketing in the sphere of medical tourism. Hospitals, healthcare facilitators selling services as well as healthcare products have used influencers with millions of followers to endorse their product. Influencers have been useful in preventive medicine by educating customers about care and prevention. As these influencers have followers worldwide, Korean healthcare industry has been able to reach out to a global clientele. Hashtag marketing has proven to be highly effective, with tags such as #Koreaplasticsurgery. Aggregator apps have worked in favor of medical tourism in Korea.
The potential of South Korea medical tourism COVID era
Better Covid-19 management
Korea has been able to control the pandemic in a praiseworthy manner. Among the 51.71 million population of Korea, there were only 332,816 cases and around 2583 deaths (approximately on 11 October 2021 as reported to WHO). The country is among the few OECD countries which has the lowest mortality and infection rates. The four-tier alert system of healthcare for infectious diseases of South Korea was the main tool used efficiently to combat Covid-19.
There were approximately 12.4 beds per 1,000 population, fully equipped hospitals with latest medical technology, ICT based epidemiological investigation system, South Korea was able to rapidly conduct tests, tracing as well as treatment. Even now, hospitals which have been designated safe for the public have been providing medical treatment without having the worry of getting Covid-19.
However, the government had to take strict anti-covid measures which included travel restrictions. This caused the medical tourism industry to slow down. But the high standard of efficiency and care will bring back the medical tourists to South Korea. From 60,000 foreign medical travelers in 2009, the number in 2019 was 2.76 million from 198 countries, especially for organ transplants, nose jobs, and cancer surgery.
Best survival rates in cancer and organ transplantation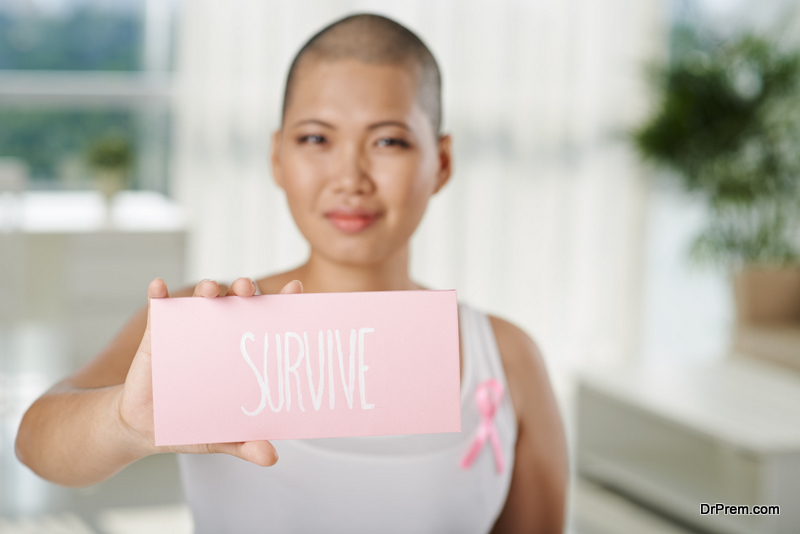 Cancer has been the silent killer of the modern age. The South Korean government has taken steps to eradicate it, leading to the country developing cutting edge techniques and know-how in the treatment of cancer. Clinical outcomes have improved to 5 years rate of survival overall. Robotic surgery, proton therapy, and cyberknife are the precision treatments offered here with very less side effects.
The success rates of the organ transplantation are admirable too – 5 year post-transplant survival rates are 94.7% kidney transplant, 92.8% pancreas transplant, 77.8% for liver and 76.3% for heart transplant. These numbers will be able to draw the medical tourists back as long as South Korea maintains the high healthcare standard alongwith following the correct Covid-19 protocols.
Smart handling of cultural issues
Medical tourism facilitators have improved the services for patients including making halal meat and prayer rooms available for patients and attendants. This and other thoughtful facilitation of religious, social and cultural needs will boost medical tourism in South Korea.
The success of Medical Korea 2021 which presented innovative thought and strategy as well as Covid targeted inventions points towards South Korea's medical tourism industry revival post Covid.