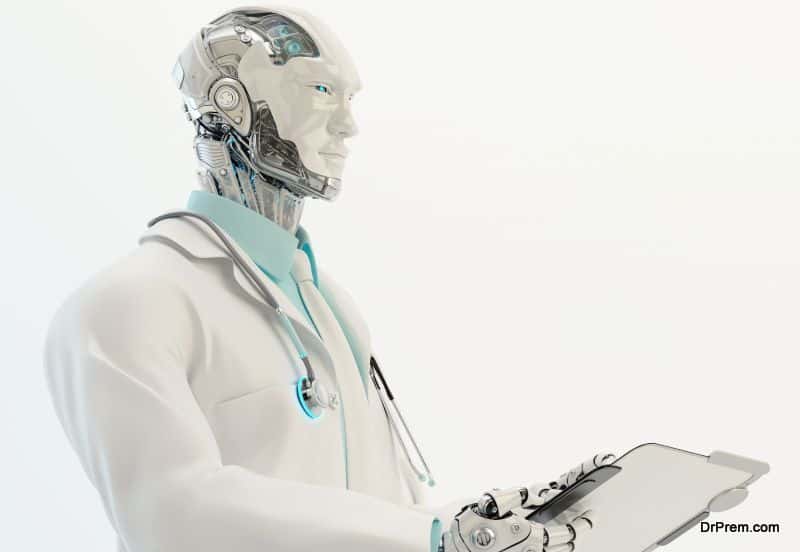 Robotics and artificial intelligence is revolutionizing the global healthcare ecosystem and is poised to create a greater impact on the global medical tourism sector.  AI (Artificial Intelligence) in the most sophisticated form has been entwined in our daily lives, which is also influencing our healthcare choices and decision making.
To meet the medical requirements of the swelling population of patients beyond the borders satisfying them with the best treatment outcome, leading healthcare organizations in emerging medical tourism destinations are introducing robotics and AI in the healthcare support system in the best possible manner.
Future prospects of AI in robotics: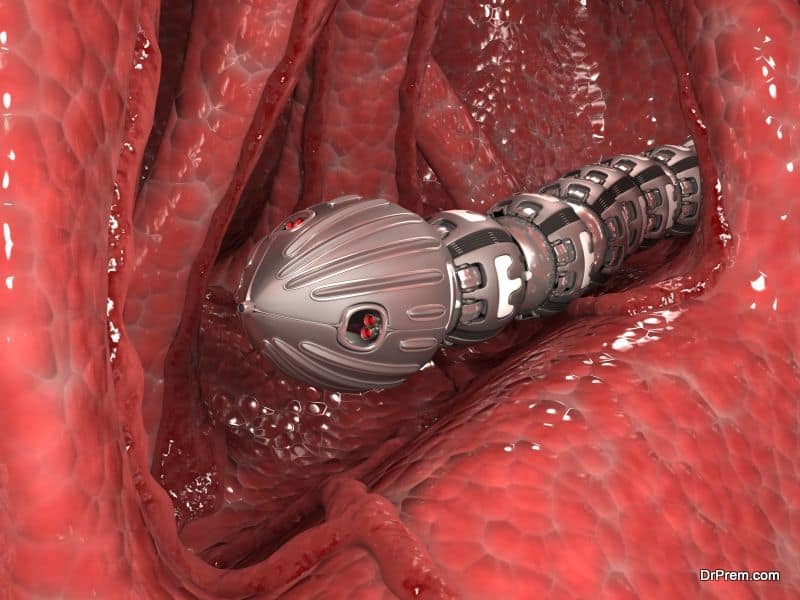 Robotics in surgery is in practice since 30 years and has almost reached the zenith performing high precision critical operations. But the future robots with intelligence would do something more beyond the operating room.
Leveraging machine learning, NLP (Natural Language Processing) and artificial intelligence, the next gen Robotics would help the healthcare organizations in better patient handling enhancing the patient experience by several degrees.
It is estimated that machine learning applications will touch $40 billion by 2020. Currently, only 1% of applications have in built artificial intelligence which is projected to grow by 50% by 2018. In medical tourism, professional efficiency, time and cost saving play a big role and naturally implementation of robotics with AI makes great sense.
Da Vinci robotics has already been creating waves in healthcare industry performing a wide range of critical surgeries and is the leader in the domain of minimally invasive robotic assisted surgery. This robot has performed 400,000 surgeries in USA since 2012. Smarter AI loaded robotic applications are in the pipeline opening avenues for smarter diagnosis and fast treatment actions.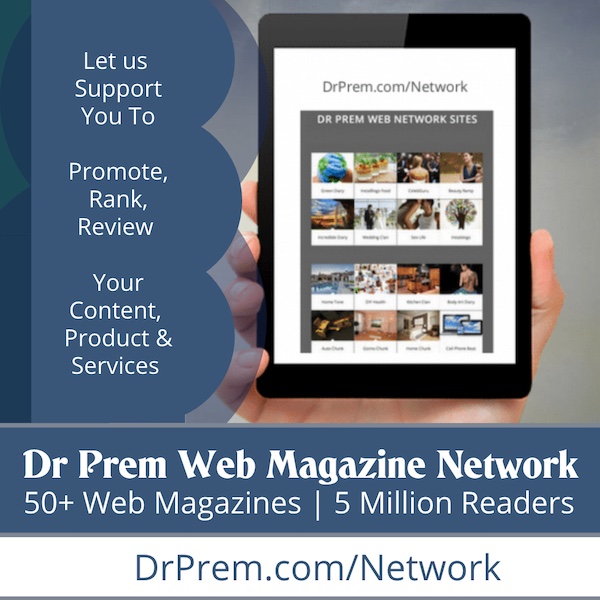 Helps in capacity building of a medical tourism destination: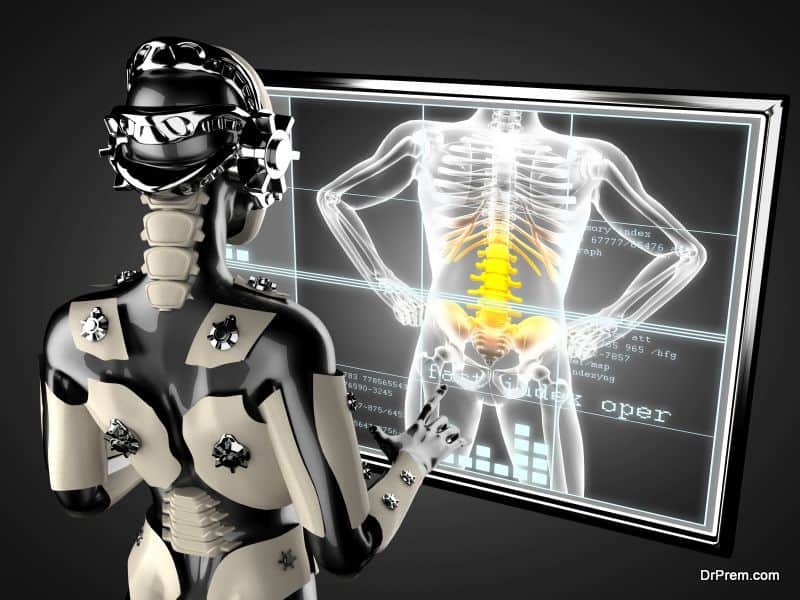 Handling patients from abroad is not easy as they always seek value for money. Therefore, patient care and quality service delivery are important drivers of medical tourism. Medical travelers do look for cost savings but not without the required care. AI induced robotic assisted surgery helps in getting things done faster with the highest level of accuracy.
Robotic assisted clinical assessments take much less time and pave way for many patients avail the quality treatment. An intelligent robot can assist a doctor or surgeon in faster decision making saving valuable time.
The surgeries are minimally invasive involving minimum pain and recovery time. The patient is on his/her feet in few days.
This further helps in faster disengagement of the patient from the hospital.
For example, critical surgeries like removal of tumors and fibroids are performed with robotic assisted surgeries with utmost accuracy leaving the organ intact. Along with the cost savings, medical tourists look for such great treatment outcomes and fly back home fully satisfied.
Medical tourists now prefer Robotic and AI assisted surgery: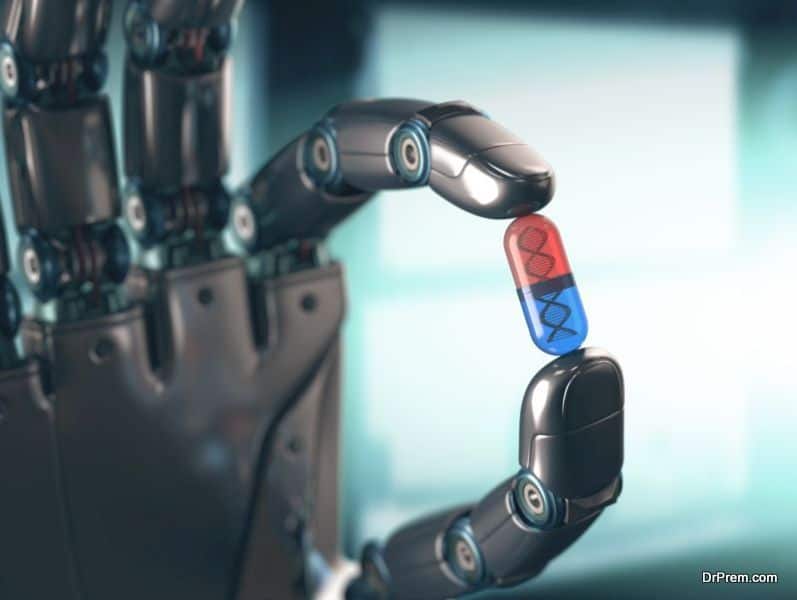 The days are not far that people would be looking for cost effective advanced robotic surgeries in complex medical cases through medical tourism and select the destination accordingly. For example, medical tourists planning to visit Caribbean islands also enquire about the popular Da Vinci Robot along with enquiries of stunning beaches and mountains.
The Caribbean islands have reaped huge benefits by opening doors to medical tourists especially from the US by opening the first robotic surgery institute, Samadi Robotic Institute in the Dominican Republic. The institute performs the most critical surgeries with minimum incisions with the Da Vinci robotics allowing about 75% cost savings for the Americans seeking medical treatments abroad.
Hospital Da Luz in Lisbon is also seeing an increased patient visit performing minimally invasive laparoscopies and prostatectomies with the help of same Da Vinci robotics system. This hospital has shot into fame providing state-of-the-art facilities in all major domains of healthcare where robotics assisted surgery is one bright star fetching high revenues through medical tourism.
People are much aware about the latest medical breakthroughs. Naturally, countries well recognized in such type of facilities and infrastructure would become their obvious choice.
Adding value in patient care: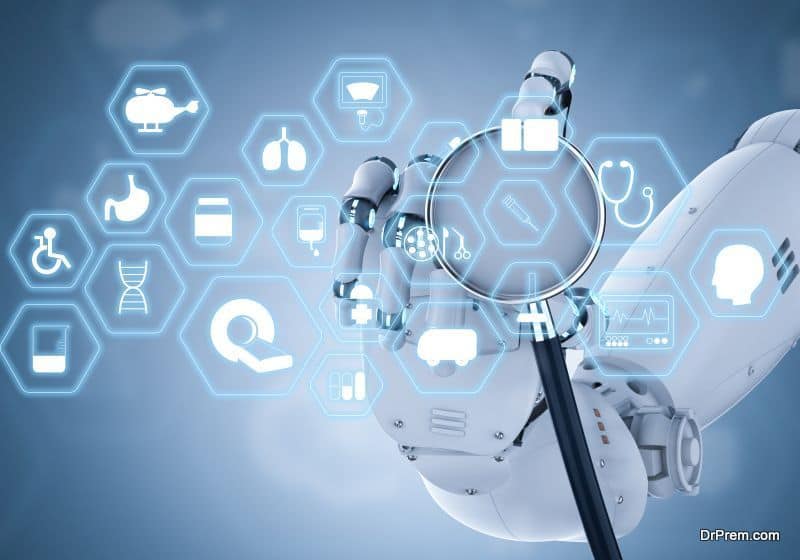 This is another important factor that medical tourism destinations are highly concerned about. Repetitive tasks like checking vital parameters or drawing blood can be extremely daunting for the care givers and medical attendants which often give rise to unpleasant patient-caregiver interactions.
Moreover, these repetitive tasks when done manually are error prone fetching undesirable consequences. Robots with intelligence can easily perform these tasks in a smarter way while the caregiver can attend more patients with empathy and improved decision making abilities.
Some critical care patients need round the clock monitoring which AI induced robots can do efficiently helping in faster recovery. Specially designed robots would also help in shifting beds and aid in patient movement on the bed better than while done manually.
Improving hospital safety standards: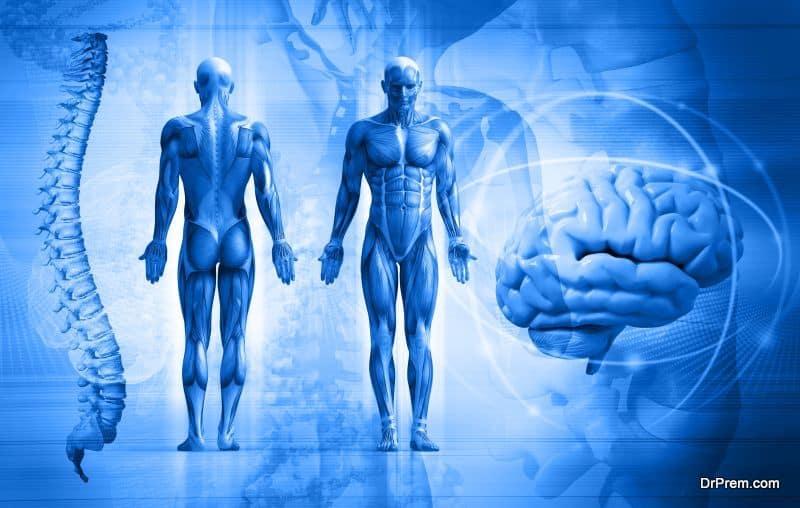 Medical tourism increases the risk of hospital acquired infections (HAI). Many abroad patients dwell in apprehension of carrying back such infections back home.  Incidences of HAI do not augur well for the future of a healthcare organization.
Robotics can be used in better disinfection of hospitals and clinics and improve their safety standards. Applying high intensity ultraviolet light, these specially designed cleaner robots can destroy the cellular structure of micro-organisms effectively than any manual labor.
Improved follow up: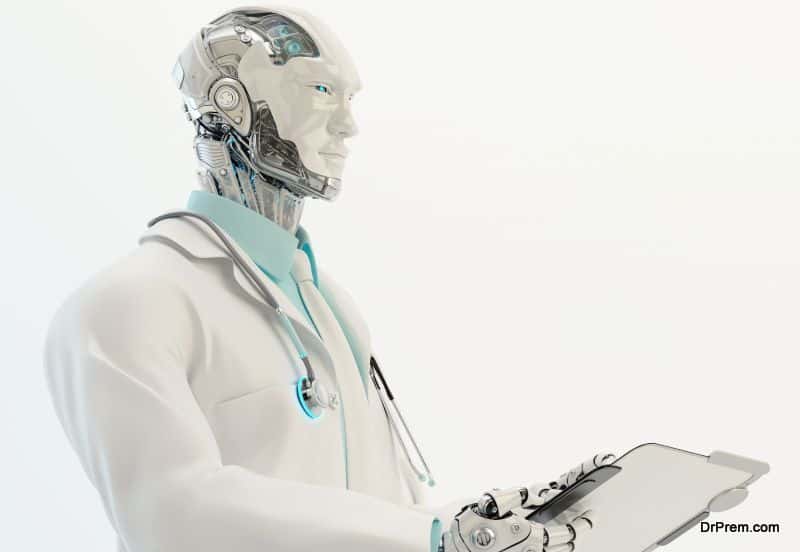 Lack of proper follow up after a major treatment is often a big botheration for a medical tourist after flying back home. Top line hospitals/clinics would use the remote sensed robot to look after the patients' queries and solve them quickly.
Robotics with AI with its vast potential is creating waves in healthcare sector by improving the jobs of physicians and associated professionals allowing them deal with patients with more care and empathy.  This massive healthcare revolution will boost the medical tourism industry with more number of patients getting the desired cost effective treatment outcome, a high-value factor in the market.