Top global destinations for mind gratifying street art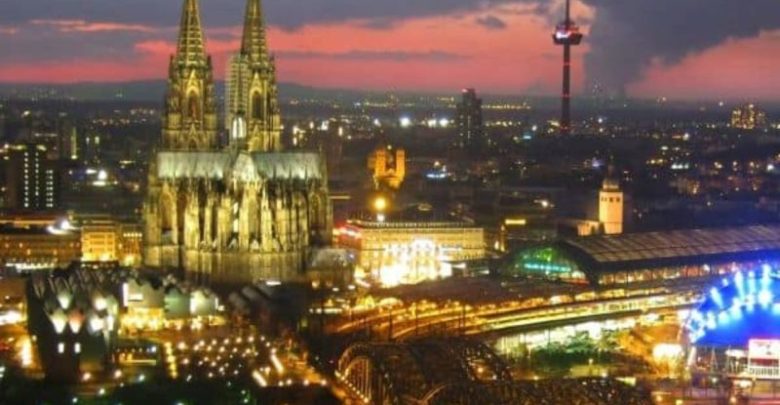 Europe had always fascinated global tourists with rich and diverse art culture with its striking modernity and unmatched natural beauty. And yet there is still a huge crowd who are turned on by the cultural treasures unlocked in every European street corners, piazzas and public parks. Street art forms a powerful media exhibiting the art and cultural heritage of European countries that has touched the pinnacle of excellence. Contemporary artists attract thousands including art connoisseurs and the commoners who gather around the street artists completely absorbed in their creation.
Here we go exploring some of the most spectacular tourist destinations that thrive on mind stirring street art along with other attractions:
Cologne, Germany
Germany has a very strong and traditional link with street art that has always inspired the budding artists to concentrate on canvas drawing the eager crowd from near and far. Urban artists find enough opportunity to display their talent and this has developed into a multimillion dollar tourist business. Subjects vary in character and tone. Sometimes you see live portraits coming up with a few masterstrokes. Swans gliding across still waters, streamers cutting past vineyards reflected in the peaceful waters of a river or the rolling pastures of Bavaria done in oil on canvas would leave you delighted. Cologne has developed a trend of justifying street art with amazing contributions from the legendary street artist El Bochco.
Rotterdam, Netherlands
Graffiti art in Rotterdam is a huge tourist puller. Cryptic duality, a stunning creation from Dante Horoiwa, a Brazilian artist with Japanese descent is never to be missed. His work is a fascinating piece of art depicting a dual female image with fine tones and graceful features. A walk along Noorderkanaalweg would introduce you to more Dutch artists all pouring over their work with intense passion.
Milan, Italy
Milan is a paradise for street art and the products created by a bunch of talented street artists touch a high degree of quality and class. The fascinating gamut of street art cover sculptures to graffiti, and it would be a lifetime experience for a tourist to explore the realm of street art displayed at its dramatic best from close quarters. The Don gallery is not to be missed as it displayed some of the finest specimens of local street art that has made Milan so famous among the circle of artists and art enthusiasts. The museum at Spazio Wow displays spectacular cartoon images, colored murals and awesome terraces to take your interest in art further.
 Marseilles, France
Marseilles is the second largest city known for its engrossing display of street art and is highly popular among global artists and culture hunting buffs. The street art of Marseilles is based on themes and cultural icons that give this destination a great platform to launch its art exhibits.
The entire district of Cours Julien is practically crawling with a band of street artists with a high creative potential. Back in 2013, it was voted the European capital for culture.
Lisbon, Portugal
Street art is a growing creative cult in Portuguese, the capital of Lisbon. If you happen to explore the street corners, intense pleasure awaits you as you witness how prolific and classy the Portuguese street artists have been. The encouraging part of the story is that street art receives a massive government backing. There is a separate government department that encourages, preserves and displays street art giving it a much required exposure of local talents to visiting tourists.
Sao Paulo, Brazil 
A famous mural by the Brazilian artist Francisco Rodriguez Da Silva known by the name Nunca has won millions of hearts of art lovers. Da Silva is legendary for using the technique of graffiti to produce fascinating images. His graffiti work of immortal creation, the Kelburn castle draws crowds of art lovers from different parts of the globe.