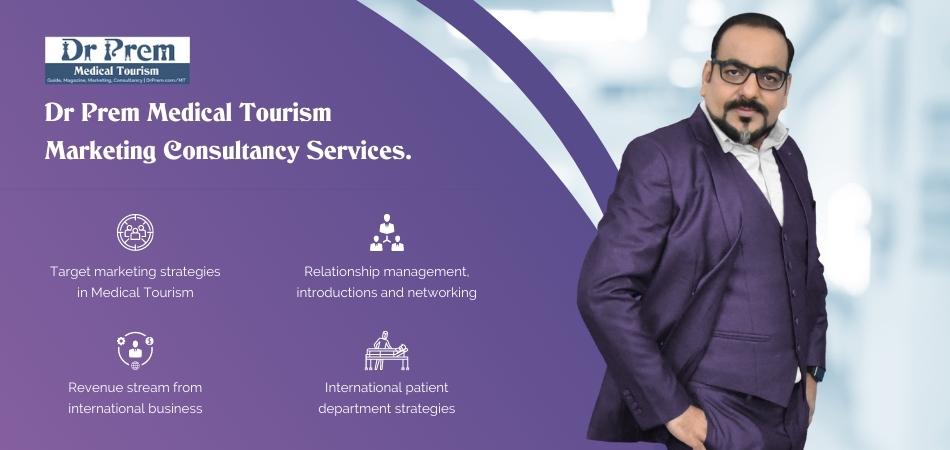 Although Jamaica is very popular among the tourists looking for a fun-packed beach holiday to cherish enough of sun, surf and sand, its potential for being a wellness and medical tourism destination can never be overlooked. And the scenario is pretty encouraging! In spite of lots of insecurities and turmoil, the Caribbean Tourism saw a new high in tourism receiving more than 29 million visitors in 2016 which is a record number.
The location of Jamaica almost at the juncture of the two huge continents of the Americas has given it an inherent advantage for the proliferation of medical and wellness tourism attracting tourists from around the world.
The government is trying its best making an all-out effort to widen Jamaica's tourism profile to get a firm footprint into the $3 trillion health and wellness industry by the close of the year.
Guide to Medical Tourism in Jamaica – Facts, Trends, News, Services, Research, Business, and Updates by Dr Prem
General

Language
English (Jamaican English)
Time Zone
(UTC-5)
Dialing Code
+1-876
Electricity
110V, 50Hz
Medical Tourism Status
Kingston, New Kingston, Spanish Town
Currency
Jamaican dollar
Clothing
All informal clothing such as t-shirts, shorts and swimsuits.

Health Related

Mortality Rate
6.48 deaths/ 1000 population
Life Expectancy
71.5M /78.2F
Patient: Physician Ratio
1200:1
Hospitals JCI accredited
0
Recommended    Vaccinations
Hepatitis A, Yellow fever, Hepatitis B, MMR, Diphtheria-tetanus
Other Infections
HIV
Tourism Related

Population
2,889,187
Reliability of Police Services
102/140
Global Competitiveness
3.82/7
Physician Density
92/140
Tourism Competitiveness
4.1/7
Hospital Beds
84/140
GDP/Capita
$9,029
Quality of Air Transport Infrastructure
37/140
Health and Hygiene
4.1/7
International  Air  Transport  Network
41/140
Safety and Security
4.3/7
Quality of Roads
82/140
Air Transport Infrastructure
3.2/7
Hotel Rooms
28/140
Tourism Infrastructure
4.4/7
Tourism Openness
13/140
Cultural Infrastructure
1.6/7
Attitude  of  Population  Towards Foreign Visitors
81/140
Visa Requirements
8/140
Jamaica is one of the prime destinations in the Caribbean, where sunrays are addictive, the sands are nothing less than crystallized sugar and the resort life can revitalize the mind, body and soul of the travelers. That is why Jamaica, one of the largest islands on the Caribbean, is a destination, which stands out from the rest for its unique history, enchanting landscapes and colorful culture. The island's unique character, along with its places of interest and variety of offerings, makes it exploratory enough for any curious or weary traveler.  Health care in this country is quite adequate for locals and the steadily growing medical facilities make it a place for curious medical tourism explorers.
Location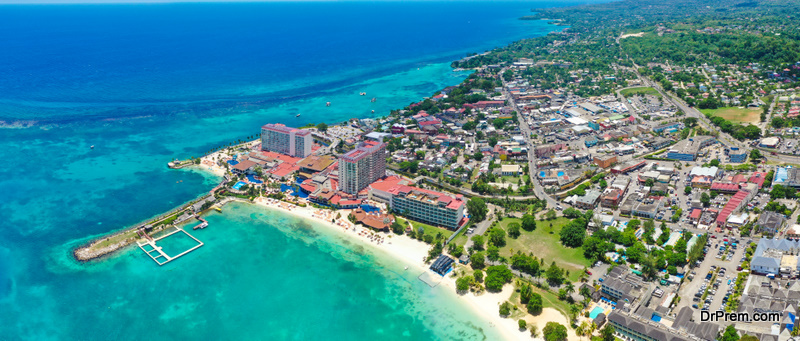 Located in the Caribbean Sea, Jamaica is the fifth-largest island country in the region and is surrounded by Cuba in the north and Hispaniola, the island containing the nation-states of Haiti and the Dominican Republic, in the east. Occupying an area of around 4400 square miles, Jamaica is one of the largest English speaking islands of the Caribbean region. The country flaunts beaches and endless range of water activities. Scuba diving, wind surfing and horse riding are some of the activities that any visitor would definitely enjoy in the island nation. So medical tourism marketing can focus on the beautiful locales and sunny weather to foreign patients.
People
Jamaica boasts of a strong African lineage, with most of its population coming from the African descent. The ancient culture and civilization has played a vital role in developing this country's unique way of life. The people here are warm and friendly, with most of them thriving on country's tourism. Apart from that, individuals are mostly conservative and have respect for their culture. They participate in their respective religious events and gatherings.
Events
Apart from religious events and other festivities, the country takes pride in organizing a wide range of entertainment events, including special music reggae festivals like Sum fest and Sun Splash. Jamaican festivals are marked with music, dance, drama and various folk forms. The celebrations start from Accompong Maroon Festival, which is held in January every year and ends with Howzzat, a theater movement festival that is celebrated in December. All over the year, more than 24 festivals and events are celebrated with vigor and zest, and clever medical tourism marketing can market this to non-critical patients who want healing and experience the culture of the country.
Weather
The climate of Jamaica is tropical in nature, with hot and humid weather throughout the year. The higher inland regions have temperate climate, but Pedro Plains generally have dry areas. Jamaica is prone to damages from storm, as it is located in the hurricane belt of the Atlantic Ocean; however, the country is well equipped to deal with storm related adversities.
Health care System in Jamaica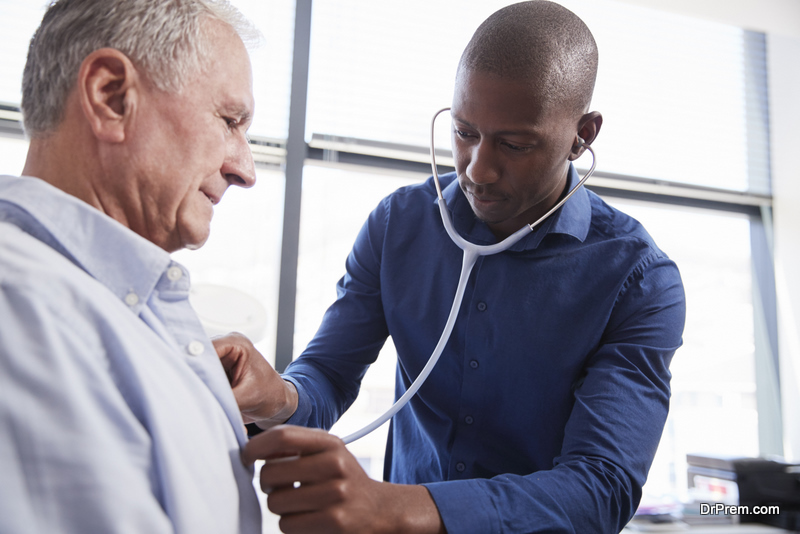 The Island of Jamaica has nationalized healthcare systems and policies for their citizens and legal residents. The Ministry of Health is responsible for controlling public hospitals and clinics with special emphasis on providing affordable or free health care services. The promotion of healthcare and prevention of morbidity has resulted in development of its infrastructure. Currently, the country has 23 hospitals as well as 350 health care centers and clinics.
Quality of Healthcare
The quality of health care services in Jamaica is quite average. One of the biggest issues that this country faces in terms of health care is that patients have to wait in long queues at government hospitals. On the other hand, the private sector has exorbitant rates that work well only for rich citizens and foreign nationals. The discrepancy between private and public sector hospitals in Jamaica is quite glaring, but the government is trying to bridge the gap.
Therefore, Jamaica is one of the countries that have the potential to become one of the leaders in medical tourism for alternative treatment strategies. Its spas and therapeutic centers offer a lot to tourists who seek invigoration.
Medical Tourism in Jamaica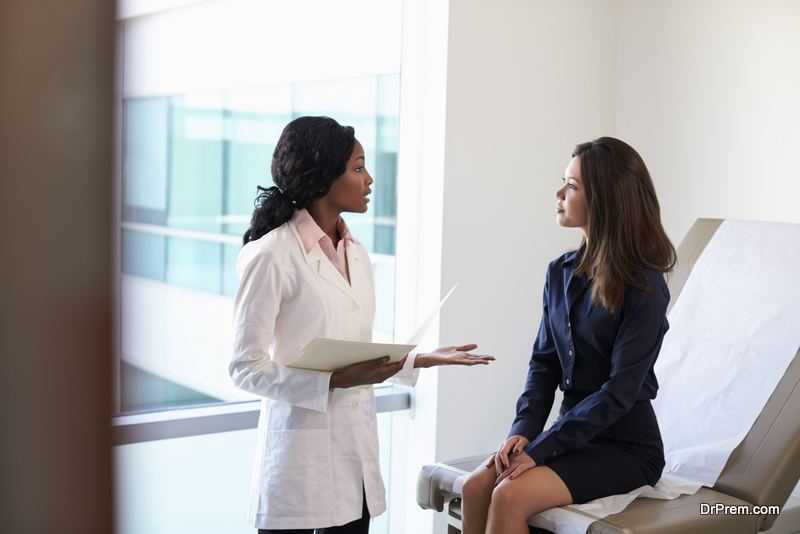 Medical tourism in Jamaica is all about exploration and trying varied alternative ways of treatment. The
treatments offered here combine conventional medical ways with alternative ways such as acupuncture, massages and spa therapies.
The country is all about soaking up the sun and the sea for treatment. For medical tourists who seek surgeries and organ transplants, Jamaica might not be the best destination. However, Jamaica offers alternative treatments for those who want some peace of mind and want to connect with their inner self, and rejuvenate their body and get rid of common and recurring ailments. For instance, the relaxation and spa spots help medical tourists improve their health. A large number of cancer survivors and patients visit the country to find solace for their bodies as well as mind and to overcome the after effects of chemotherapy.
In terms of conventional treatment and health care facilities, the country is not at par with developed nations and therefore, not a prime choice for medical tourism for individuals who seek conventional treatments for different medical conditions. However, its mineral springs and therapeutic waters draw medical tourists from all over the world.
Positives for Jamaican medical tourism
Jamaica has an edge over other Caribbean islands due to the close proximity to United States. Americans might find Jamaica as a faster and affordable alternative to healthcare at home. The beautiful sandy beaches of Jamaica will be an added attraction for patients who are suffering from ailments.
According to the Jamaica Tourist Board, Jamaica was rated as the best global destination in the Caribbean, as tourists spent more nights in Jamaica compared to Cuba, Dominican Republic and Barbados.
The per capita cost of healthcare in Jamaica is almost 20-30 times less than that in the US. US citizens are already aware of the good reputation of the Jamaican nurses and doctors.
To create policy as well as regulate medical tourism, a task force chaired by Tourism Ministry has been put in charge. JAMPRO, the investment and promotion of Jamaica agency, with technical assistance from Commonwealth Secretariat will create medical tourism planning.
As an average medical tourist spends 5,000 dollars, double than a regular tourist, the revenue from medical tourism is expected to be significant, and this money would be invested in the financial market, thus improving the economy.
The Medical Tourism Index (MTI) in 2016 reported that Jamaica consistently maintained average scores in healthcare costs, destination attractiveness, and technology. According to JAMPRO, these statistics give Jamaica an advantage over Costa Rica, Panama and Colombia, especially as the MTI report ranked the country in 17th place. Additionally, Jamaica has ranked second on destination attractiveness since 2014 to 2019.
The US is the largest market for tourism, accounting for more than 1 million stopover visitors in the year 2017, or 64% of total arrivals.
JAMPRO held a webinar on the 6th of May, 2021 with the theme – Medical Tourism: The Sleeping Giant, to showcase benefits of this industry. The country would facilitate investments in hospitals for St Andrew, Portland and St James. One of the first mega projects is expected to be the Grande Ridge Medical City in Montego Bay, which would have a world class certified hospital, college of medicine, living facilities for students, banks, offices, commercial and retail warehousing, BPO clusters, apartments and villas.
Apart from North American patients, overseas Jamaicans are also expected to favor healthcare in their own country to save money, especially on cosmetic surgery treatments, eye surgery, weight loss procedures etc.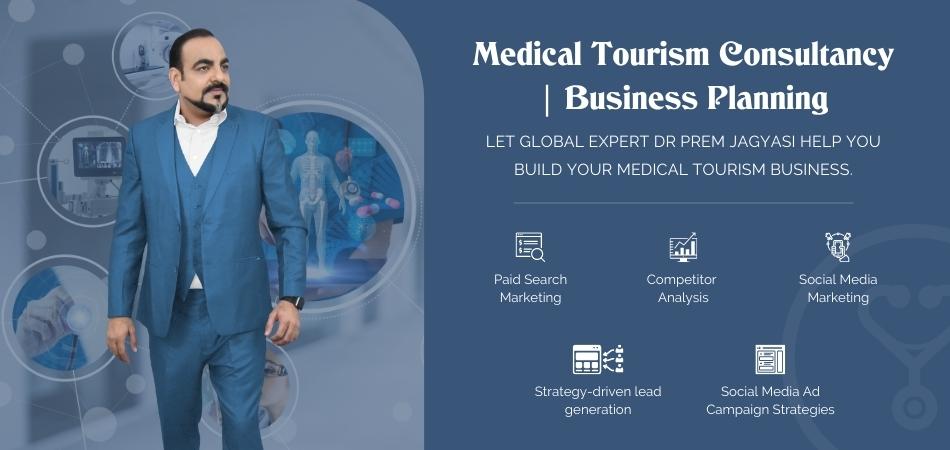 Jamaica's potential in medical and wellness tourism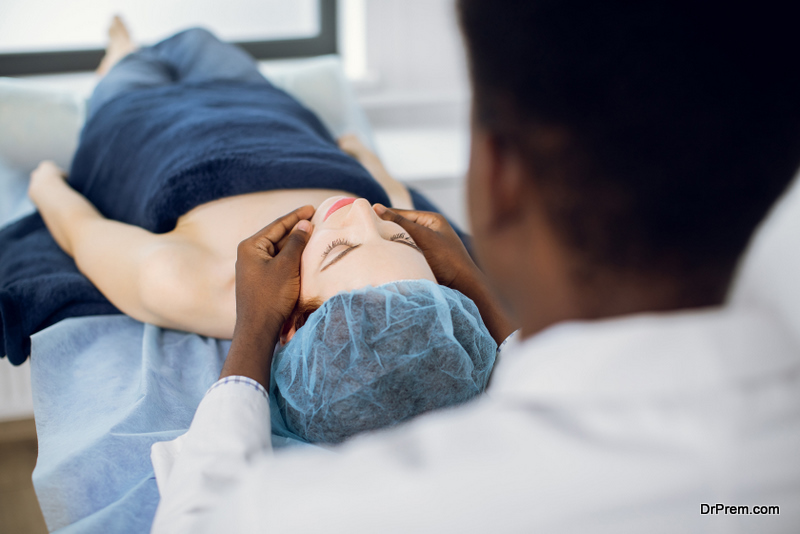 Considering the quality of health services is not up to the same level as many developed countries (or even medical tourism destinations that have increased the level of quality), Jamaica has not been a prime medical tourism destination. However, they are recognizing their potential in becoming a prime region for wellness and health-related tourism. Since Jamaica is synonymous for relaxation and spa resorts, they are attracting tourists from across the world seeking improvement for their health rather than curing a disease.
Medical tourism in Jamaica is all about exploration and trying varied alternative ways of treatment. The treatments offered here combine conventional medical ways with alternative ways such as acupuncture, massages and spa therapies. Two of the mineral springs in Jamaica are renowned as being the most therapeutic waters in the world, which plays a major role in attracting travelers to health promotion activities.
In Jamaica, health and wellness concept is wide and open and the country boasts of having some of the best wellness tourism attractions in the world.  It ranks among the first 5 wellness destinations in the world for having an incredible potential for mineral baths. However, the infrastructure needs to be revamped to pull more tourists and the resulting revenue. There are running mineral streams which are found nowhere in the world.
Jamaica can develop into a leading medical tourism destination as it already boasts of many hotels and resorts and vacation rentals, which can provide accommodation to foreign tourists. The government plans to expand the medical tourism business in two ways – firstly by continuing to promote the tourism market and secondly by inviting direct foreign investment to build state-of-the-art hospitals.
Medical tourism is expected to encompass wellness tourism as well, drawing those travelers who seek rejuvenation and recuperation. It would increase employment for highly skilled physicians and healthcare professionals and might also recapture those who migrated to other countries.
The Grupo Hospiten, a group of hospitals in the Dominican Republic, Spain, Mexico and Puerto Rico is considering the construction of a hospital with 200 beds in the Montego Bay priced 20 million dollars. This would increase the hospital space that Jamaica needs to attend to foreign patients, as the country has enough airports and hotels but not enough hospitals.
Public and private partnerships can build the required medical infrastructure benefiting both the sectors. These partnerships would help the private sector grow with a limited risk and public sector benefits from added hospitals and the jobs they would create for the locals.
Challenges to medical tourism in Jamaica
Jamaica's foremost challenge is that it does not have an established reputation in medical care. The country does not have the requisite infrastructure for a huge influx of aged medical patients (who form a big chunk of medical tourists worldwide). Many businesses related to Jamaican medical tourism do not have basic amenities such as wheelchair accessibility. Local entrepreneurs have to pay heavy duty fees while importing medical equipment.
Hospitals and clinics would do better if they had international accreditation. There is a strategy to invite US doctors to come and perform procedures but this is tough as the doctors may not be covered by their country's malpractice insurance.
Developing the indigenous Spa culture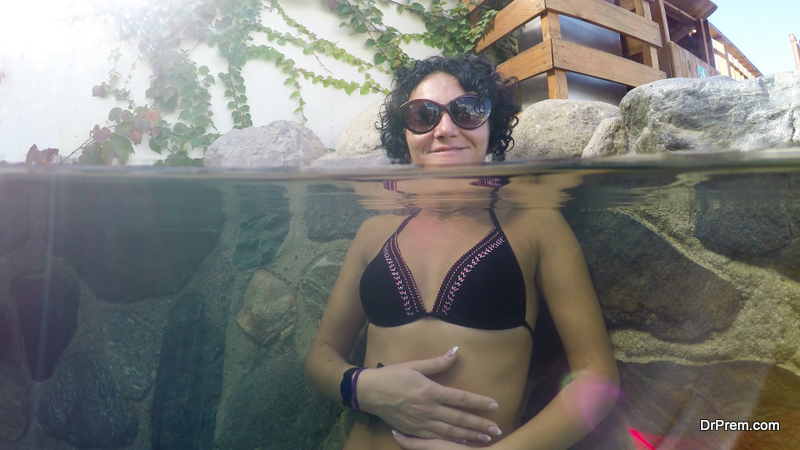 The members of the Jamaican government have set up a committee on the network of health and wellness with the objective of upgrading the groundwork to see that proper endeavor is being initiated to develop some mineral spa facilities within the country.
Right in Jamaica, there exist two specific spas related to mineral water to a satisfactory level. This is a popular area of tourist attraction, especially for those coming all the way from Europe having a strong liking for mineral spas. The Europeans do appreciate the health benefits of spas. Hence, the huge potential for Jamaican spa resorts with a low price package is a strong source to lure the European crowd.
Emphasis is being laid to promote the Milk River mineral bath in Clarendon and Bath fountain in St Thomas, which are world famous and much sought after wellness tourism destinations.In the Jamaican towns that surround the mineral spas, the employment profile is rather meager. Upgrading the spa facilities would create an opportunity to build community tourism in a pragmatic way. A larger section of the society would be able to participate in the development of mineral spa inspired tourism.
The region along the flowing Milk River, there exist some heritage sites which can be turned into destinations of huge tourist appeal. The river offers a wonderful experience for a boat ride with music on board to keep you company as you cruise and reach up to the amazing Jamaican spas. In Jamaica, wellness tourism can have further support on parallel lines from eco-tourism, heritage tourism, culture tourism and culinary tourism.
Favoring medical tourism growth:
Studies conducted by Jamaican tourism authorities clearly precipitate the inference that medical tourism has a much greater promise to deliver when compared with traditional tourism.  The ministry of health has an objective to lure more than 100000 medical tourists to Jamaica within a span of next 10 years. With an encouraging growth of around 20 % in a decade, the experts have figured out that Jamaica will make its presence heavily felt in the international market of medical and wellness tourism.
It is expected to capture a share of 0.3 % of this lucrative market that will bring in an inflow of revenue to the tune of $600 million.  It is also estimated that there will be a revenue generation of $1300 for every medical tourist visiting the cluster of islands.
With these estimates as a supporting platform, the Jamaican medical tourism industry will be more than 10 times stronger in terms of money flowing in compared to the conventional tourism market.
Upgrading medical tourism infrastructure
The growing dental services market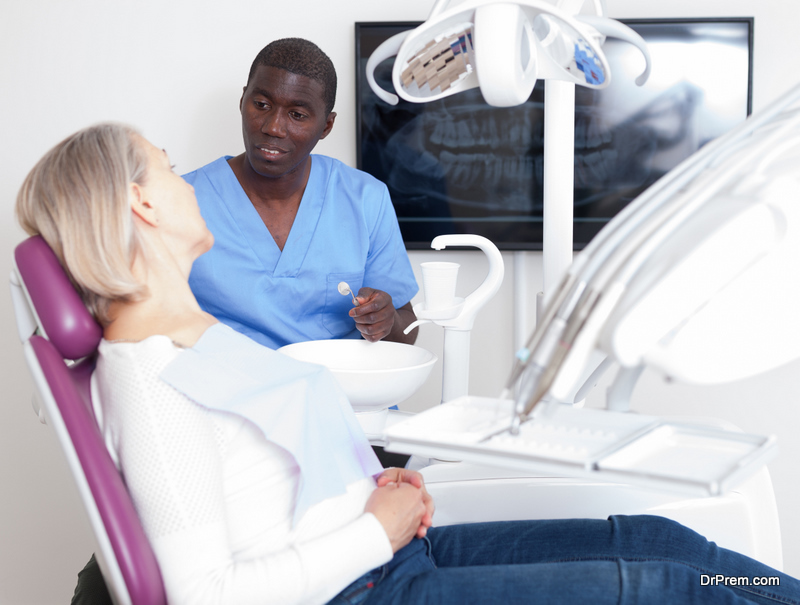 The dental sector in Jamaica is booming offering low priced and high quality dental care. The Jamaican diagnostic care offers a plethora of imaging and blood examination facilities at a substantially reduced price. A couple of years back, the island country has managed to obtain a top rank in the medical tourism index, one ofthe reasons why Jamaica is suggested by medical tourism facilitator companies.
It is worthwhile to note that Zierlich dialysis was set up by a combined entrepreneurship of Andra Nelson and Dainty Powell, second generation British Jamaicans with the great objective of offering professional and affordable hemodialysis care in the entire Caribbean.
A recent opening of a high-end private medical facility by the prestigious Hospiten Group has further boosted the development of medical tourism in this country. Hospiten, with already existing 16 super-specialty international clinics in major tourist centers has greatly favored the growth in medical tourism in different destinations.
Jamaican health ministry is looking forward to more such private and public investments to strengthen the base of this high-revenue earning tourism sector. It is encouraging more number of investors to set up a well built healthcare support in coordination with the government to push ahead the market growth.
Cannabis to provide much needed boost to Jamaican health and wellness tourism
Medical tourism is a multi-billion dollar industry and countries worldwide are trying their best to attract as many medical tourists as they can. Every country is offering unique treatments to get the attention of medical tourists the world over. Jamaica is no exception, and the country has plans to expand its wellness and medical tourism by promoting "cannabis infused" health tourism. Cannabis is now considered as having the capacity to induce a sense of well-being in people.
Cannabis tourism goals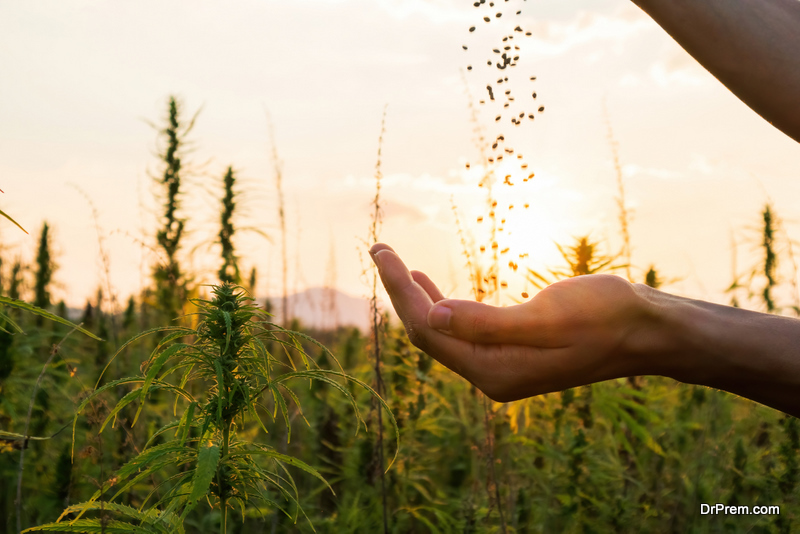 Jamaica is getting ready to boost the number of its wellness and health tourism numbers by recognizing its capacity to produce cannabis products. It plans to do this in a big way, following the example of other Caribbean countries. The Ministry of Tourism, Jamaica, has identified the rustic but lush natural locale of Jamaica's southwestern coast as the ideal location to market "cannabis" tourism, where many different products manufactured from cannabis would be marketed.
The herb has seen a worldwide revival with destinations all over the world vying with each other offering people wellness benefits from the herb. Jamaica too is expecting to see an increase of 5 million wellness tourists annually, and  gradually increasing profits to 5 billion US$ by 2021.
Unique wellness destination offering product differentiation
Canex Jamaica was the first conference held which centered on cannabis. The Minister of Tourism noted that the development of cannabis products and applications would be of use to drive into Jamaica a new demographic which could afford highly priced products.The Minister, however, added that product diversification and differentiation would make Jamaica attractive to many different demographics.
This would set Jamaica apart from other destinations which were offering cannabis products, turning the country into a unique destination. It would be a win-win situation for all, the Jamaican government, the cannabis growers, and the wellness tourists.
Luxury wellness and health destination
Cannabis reforms have swept over the entire world, and countries in the Caribbean and Europe are offering exotic canna-vacations in exciting locations. Jamaica too has taken this in consideration, and has announced the development and promotion of the added element of luxury, in the midst of rustic surroundings. The market for luxury wellness tourism is approximately 494 billion US dollars, and Jamaica is looking to cash in on it.  Jamaica wants to offer the rich nutraceutical value of its varied biodiversity to attract health tourism to its shores. Wellness and health spas combined with cannabis products should be a successful strategy to boost Jamaica's wellness tourism.
Jamaica is offering cannabis-infused products, just as many wellness centers across the US and Amsterdam. Colorado, the US state increased tourist bookings by more than 175% when it entered the cannabis wellness tourism market. Amsterdam has also seen a dramatic increase in the number of wellness tourists due to its cannabis products market.
Cannabis dispensers at airports and seaports
The Jamaican government has planned to install marijuana dispensers in its airports and seaports and allow tourists to buy cannabis, for their use during their stay in the country. The Jamaican government has done this in an effort to regulate the drug marijuana market and earn revenue from the sale of cannabis. As cannabis has been a part of Jamaican culture and lifestyle, the government's move to legalize small quantities seems like a smart move, to earn some much needed revenue.
The dispersers would be manned by people having medical training. The government staff member would dispense a maximum of two ounces of marijuana to tourists who can present a prescription for medical marijuana. Those who do not have a prescription can "self-declare", after which they would be able to buy the cannabis. The kiosks would enable the government to control the sale and use of marijuana in Jamaica, as many tourists want to experience genuine Jamaican marijuana.
Jamaica allows every household to grow up to five cannabis plants, and legalizing small amounts of marijuana would allow small growers to earn money legally, from the sale of cannabis.
Cannabis tourism would reduce marijuana related crime and discourage organized criminals managing the cannabis products business.
Jamaican wellness and health tourism would get a much needed boost by the legalization of cannabis sale and government supported cannabis tourist spots.
Potential for medical tourism investment in Jamaica

A medical tourism consultant would advise investors to invest in Jamaica's medical tourism business. Healthcare organizations can partner with various existing healthcare service providers in the private sector. Interested businesses can contact the relevant partners through JAMPRO. The organization works with medical tourism facilitator companies, medical tourism consultant or agency, entrepreneurs and more. According to the site, JAMPRO would also guide projects end-to-end.
Medical tourism can be an expansion of the booming tourism industry already present in Jamaica. With foreign medical tourism investment, Jamaica can become one of the most sought after destinations for medical treatments in the world.