Guide to brief history of ecotourism, its principles and essential components and ways to attract tourists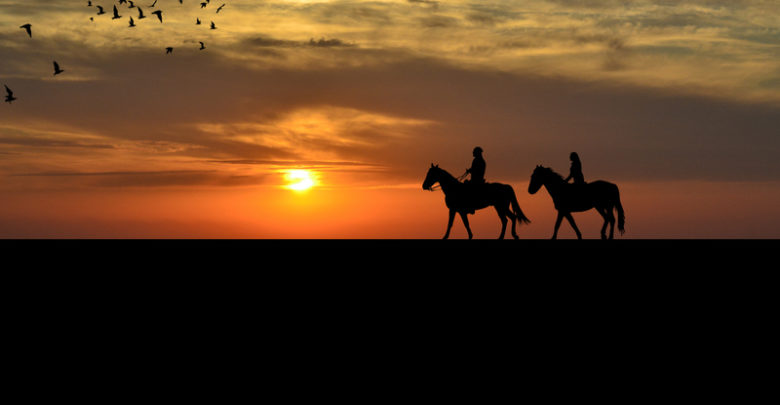 Many people consider ecotourism a thoroughly modern phenomenon, and believe that hipsters, who devoted their lives to the study of the environment and are dedicated to the protection of environmental sites and natural wonders, developed it. However, you'd be surprised to know that ecotourism is just a fancy new way of describing tourism as it had been undertaken by travelers before the use of trains, cruise ships and cars was commonplace. We explore the forgotten history of ecotourism.
The roots of ecotourism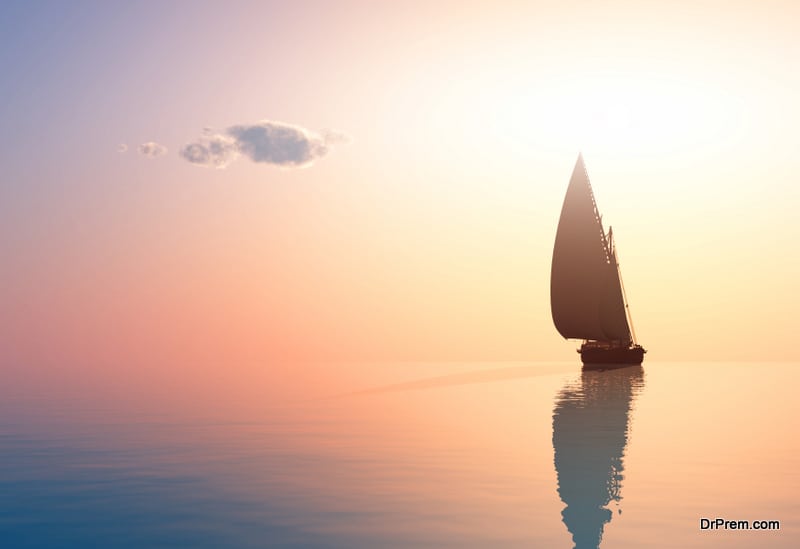 If you skip the period of history in which man used trains, cars and ships to travel, you'd find that travel and tourism has been eco-friendly throughout human history. In the olden days, people traveled to places of pilgrimage or tourism on horseback, in animal-pulled carriages, human powered boats or quite simply on foot. This kept the environmental impact of tourism and travel extremely low.
The true beginning of ecotourism
Even though travelers have been visiting exotic locales since time immemorial, ecotourism didn't begin in all earnest till Victorian times. This was the time of unprecedented prosperity for the nobles and privileged class of Britain and Europe in general and exotic colonies were the preferred destination for these early ecotourists.
In fact, Victorian British travelers are responsible for putting many popular destinations on the tourists' map and it was they who made traveling to exotic natural destinations popular. Through the travel writing of Victorians, the public became aware of the natural wonders of the world. Exploration, even if it was for the purpose of conquest, exploitation and imperialism, ensured that many natural wonders came to be known to the western world.
The spirit of curiosity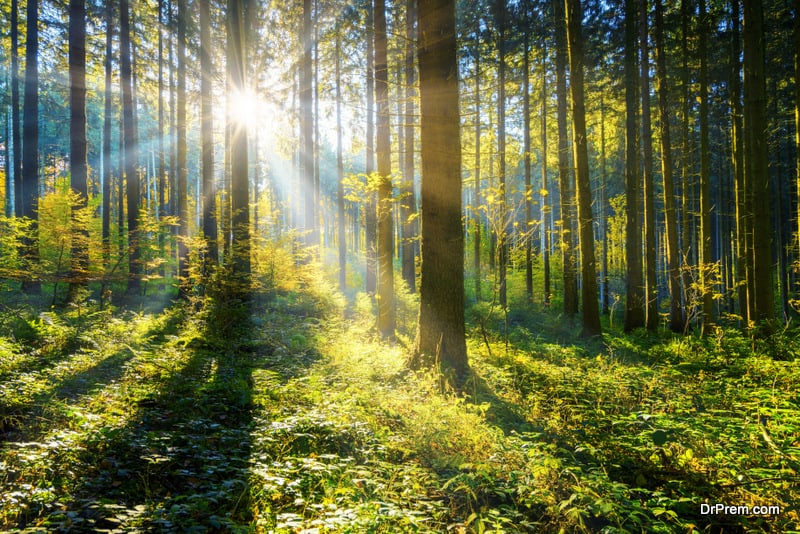 Earliest ecotourists were not so much motivated by the preservation of natural wonders as they were by the spirit of curiosity. You have to remember that this was a time when information about natural wonders and natural sites was really scarce and one had to rely entirely on the accounts of previous travelers (if any and they too were prone to exaggeration and fictionalizing) and local legends to get to destinations. However, once these relatively wild areas were explored, they were put on the map after which noblemen and women began frequenting them more often. This led to the construction of lodges and roads and subsequently of train tracks.
Revival of ecotourism
Ecotourism was all but forgotten in the modern world until travelers began frequenting natural sites in places like Nepal, Ecuador and Costa Rica in the early 1980s. Most of the earliest ecotourists were undoubtedly hippies but their influx into these countries with plentiful natural beauty led to ecotourism being taken seriously. As these ecotourism sites experienced an economic boom, environmental groups raised their concerns about the impact of tourism activities in these regions. This led to the formation of stringent policies about environmental impact of tourism and policies about conservation were put in place and ecotourism began in all earnest in modern times.
Understanding the term Ecotourism and its principles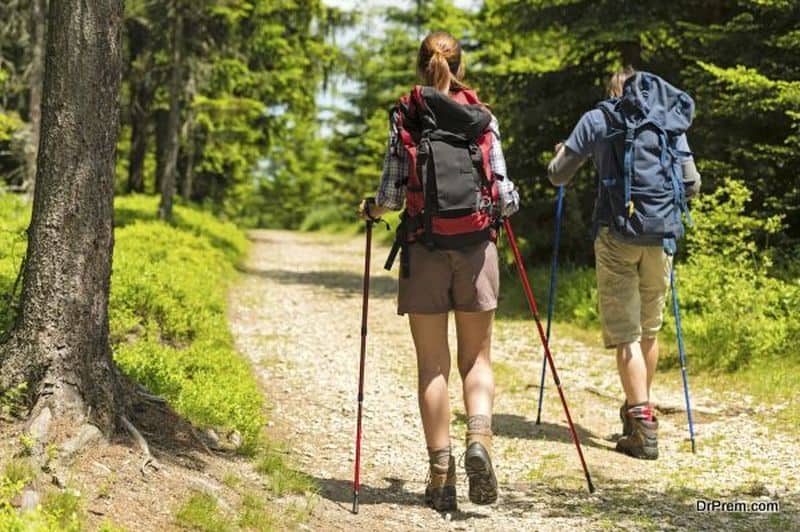 Ecotourism has become something of a buzzword with international travelers in the last four decades. Even the jetsetters are open to trying to be as less impactful in tourism spots with delicate ecosystems which actually help these ecotourism spots create a healthy tourism economy without destroying nature's bounty in their region.
What does the term "ecotourism" mean?
The term "ecotourism" itself came into being in 1987 and in 1991 it was defined as a responsible way to travel through natural regions without damaging the environment of these locales or disturbing or altering the existing way of life that locals living in the region. TES (The Ecotourism Society) has been working hard to get ecotourism to gain credence as a legitimate philosophy around which tourism can be developed. TES is also the agency responsible for laying out a number of principles that a region, country or tourism destination must adhere to if they want to promote themselves as an ecotourism destination.
The basic principles of ecotourism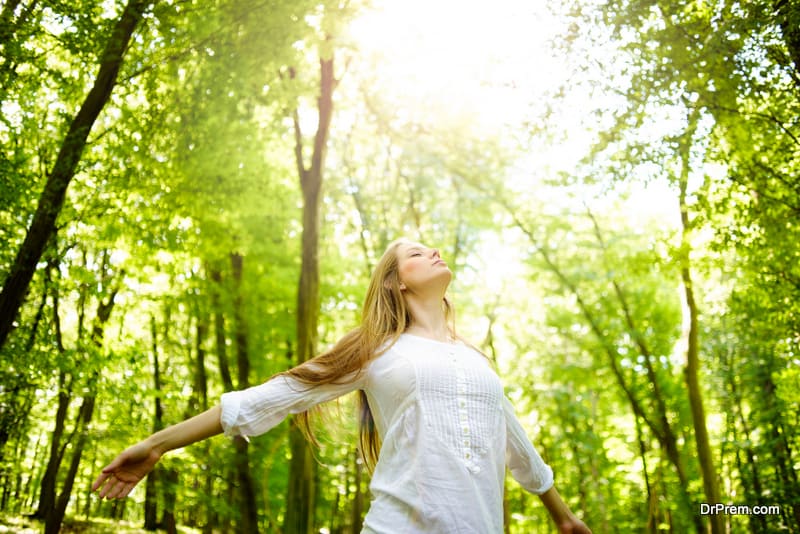 Avoid damage to the natural state of the destination
The most basic principle of ecotourism is that it should ensure that tourism activities don't destroy of harm the existing cultural and natural environment of these destinations.
Traveler education
Ecotourism seeks to educate travelers about the value of conservation of protected natural areas and the role that they can play in ensuring that these destinations remain protected for posterity.
Redirection of tourism revenue to conservation
A core principle of ecotourism is that a big chunk of its revenues need to be redirected to the management, protection and conservation of protected areas and regions.
Economic benefits to local communities
People living near protected areas also need to benefit from the revenue generated from ecotourism to make it more lucrative to locals.
Planning for sustainable growth of eco-tourism
It is important for ecotourism destinations to ensure that the "growth" they need to make in such locations to facilitate an increase in tourist influx does not exceed the capacity of the environment and the society that exists there already. Sustainable growth needs to be preferred and plans for development of such sites need to be made accordingly.
Retention of revenue in host country
Ecotourism also places a great deal of emphasis on ensuring that the economic and financial benefits of such tourism-generated revenues are retained by the host country. To do this, governments ensure that locally owned businesses and facilities are given priority over international or multinational businesses.
Why Eco Tourism Matters?
The fundamental of Ecotourism is not only to travel to natural areas but it implies several other factors. It emphasizes:
Reduction of consumption of natural resources  or optimum use of natural resources
Maintaining diversity of nature and culture
Integrating   tourism into planning
Uplifting  local economies by bringing foreign exchange
Involving local communities through tourism
Creating jobs and thus reducing crime
Reducing poverty by engaging local people
Marketing tourism responsibly towards the environment
Researching on effect of human activity on ecosystem
Maintain humanity and respect for local culture, communities and environment
Participating public for natural conservation
Training local and other people who are engaged in ecotourism
What are essential components of eco-tourism
Should Involve travel to natural destinations
Should Build environmental awareness
Provides direct financial benefits for conservation
Should increase conservation of biological diversity and cultural diversity through ecosystem protection
Promotion of sustainable use of biodiversity, by providing jobs to local populations
Tourism to unspoiled natural resources, with minimal impact on the environment being a primary concern.
Minimization of tourism's own environmental impact
Affordability and lack of waste in the form of luxury
EcoTourism Vs Responsive Tourism
What is Diffrence between EcoTourism and Responsive Tourism (Responsible Tourism)
Responsive tourism creates awareness among people that life on earth is interrelated with each other and we must treat the environment conducive for living for all the creatures. Responsive tourism not only concentrates on foreign exchange earnings but motivate people for meaningful interaction and participation of local community with the people of rest of the world.
Ecotourism is a kind of environmental friendly tourism. When responsiveness is applied to ecotourism then it becomes responsive tourism.
Ecotourism is bounded with travel to natural areas but responsive tourism should be applied to all form of tourism. Responsive tourism teaches travelers that we should not do any action harmful for nature, culture, architect and other driver of tourism. Ecotourism is purposeful travel to ecological environment and responsive tourism serves to meet that purpose.
Myths and realities of eco tourism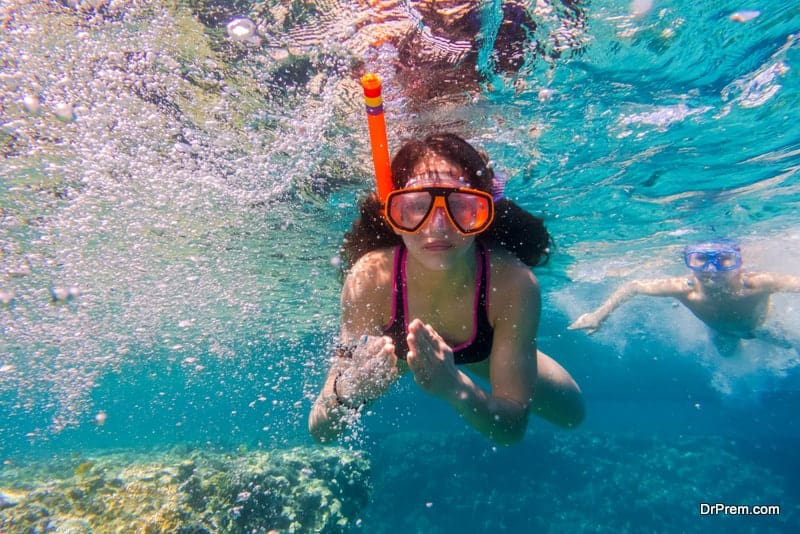 Are you interested in eco-tourism? Have you heard lots about this comparatively newer form of tourism but want to know the true facts? Well, this article is exclusively for you. Here are some common myths of eco-tourism and the actual facts behind them. Go through them:
Myths of Eco Tourism
You might have heard a lot about eco-tourism. But is everything right? Well, here are some myths that are prevalent in the industry:
Being 'eco' or environmentally friendly tourism, it seems to be very dull and boring to many travelers. They believe that it is all about roaming around and there is no proper as well as sufficient arrangement of lodging and dining. It is also thought by many travellers that they have to compromise with the standard and quality of their accommodations or foods. In short, the entire trip appears to be the wastage of money to them.
While many people consider eco-tourism as 'below par', there are some individuals who think that it is much more expensive than regular trips. According to them, eco-friendly alternatives that need to be used during the tour often come at higher prices, which makes the entire journey a costly one.
Another common myth for eco-tourism is that it is highly complicated. Though the industry is growing at a rapid pace, people are yet to get familiar with the entire concept. As a result, it is thought that becoming a responsible eco-tourist, planning a complete environment-friendly tour, exploring the nature in a sustainable way, everything takes a lot of knowledge and time.
Facts of Eco Tourism
                                                      
Well, we have told about the myths that are associated with eco-tourism, But how true are those? Let us have a look at the original facts:
There are several tourist destinations which are famous for eco-tourism. You will find a number of luxurious hotels, resorts, and lodges there, and all of those offer high quality guest services with luxurious amenities. Hence, there is nothing to worry about your comfort level throughout the trip.
No matter how high the standard of your environment-friendly trip is, it will never burn a hole in your pocket. Depending upon the wish and choice of tourists, various travel and tourism enterprises offer a wide range of prices. You can choose as per your requirement.
With the advancement of technology, planning an eco-friendly trip has become much easier these days. What you need to do is to browse through the internet and find out the most suitable place as well as a well-known service provider.
Eco-tourism as a way to attract tourists and inspire them to revisit destinations
Eco-tourism is one of the newest branches of tourism industry that has become popular. There are several different reasons for its popularity. The trends of traveling have changed with time. People are no more satisfied with simple beach vacations and hillside holidays. They want more out of their trips and tours.
Modern travelers are more conscious about the environment and want to give back what they have taken from nature. Eco-tourism gives them the opportunity to learn new things and indulge in new expeditions. It also helps them volunteer for conservation of natural heritages and properties. Travelers are interested in revisiting places where they had enriching experiences and derived mental satisfaction. In the following, some of the reasons have been stated that makes eco-tourism destinations so attractive.
A chance to payback nature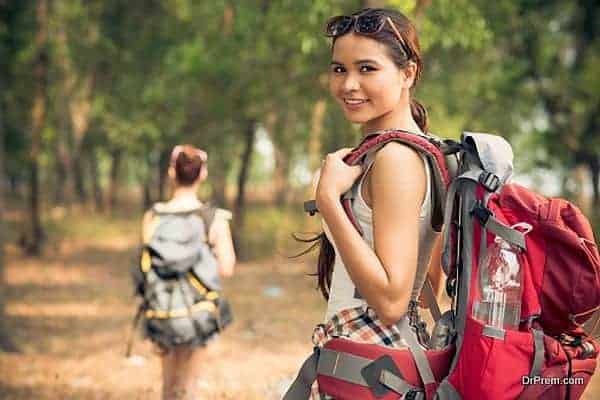 The modern eco-conscious generations of travelers are interested in giving back nature something in return of what it has given us. We owe our lives to Mother Nature and can never fully repay her but eco-tourism creates opportunities for showing our gratitude. Eco-tourists enjoy their role as saviors of natural wealth and participate in activities that help in the conservation of nature.
They can help in boosting the recycling drives and clean the beaches. Many eco-tourists devote days or weeks for doing volunteering work for the conservation of natural habitats and the eco-systems.
Cultural enrichment
Eco-tourism brings the travelers in closer and more intimate contact with locals. They get many opportunities of mingling with the native communities and learn all about their traditions, customs and culture. The locals sometimes arrange special festivals or programs to show the cultural splendor of their community through dance or music.
Such close association with people of an exotic community can be very enthralling and exciting. People go back often attracted by the lifestyle and habits of the natives of eco-tourism destinations.
Spreading awareness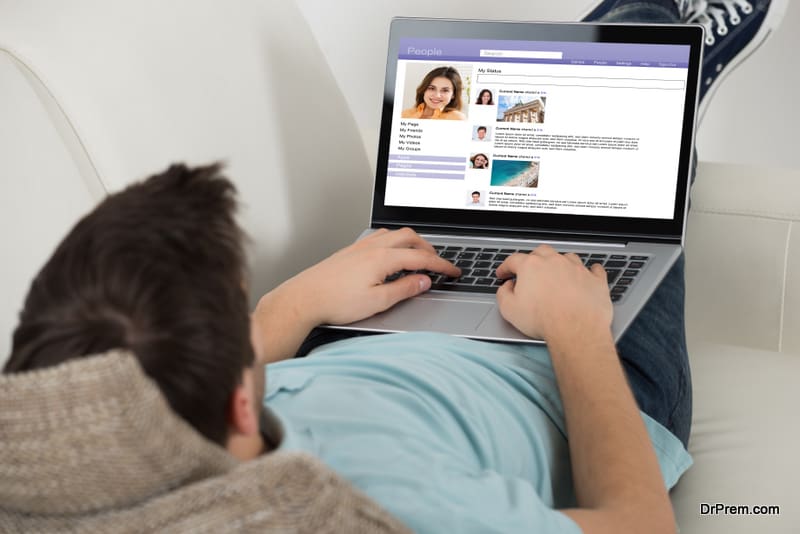 Eco-tourists who enjoy their visit to a particular location go back there again with friends or family members. They share the stories of their adventures with friends along with pictures via social media sites and spread awareness about the destination and the conservation work going on. As a result, more tourists flock to these destinations and become conscious about the importance of sustainable and responsible tourism. Eco-tourism is bringing a slow but steady social revolution by making people more aware about the importance of nature conservation and acquainting them with the underprivileged human communities.
Enjoy local hospitality
The young generations of tourists are interested in sleeping under the starry sky and challenge their endurance in different environments. They are more open to living with the local communities and accepting their hospitality instead of booking luxury resorts. This way the local communities are earning wages for sustaining a better lifestyle. The eco-conscious tourists feel responsible for the life of native dwellers and get to enjoy the real flavors of the destinations.
More adventures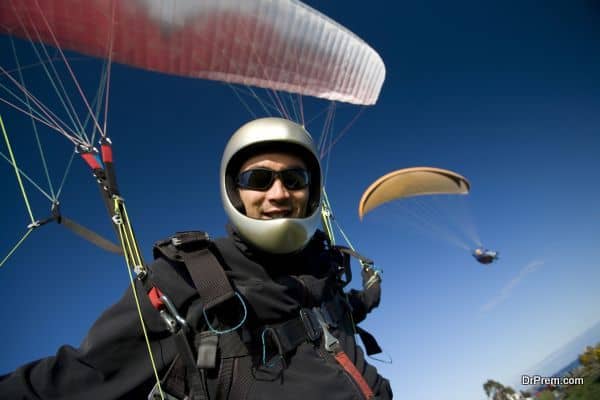 Guided tours in commercial tourist destinations are not as invigorating and exciting as eco-tours. The eco-tourists can enjoy several different activities. They can swim with huge, hundreds of years old turtles or cute sea lions and feed baby elephants. They can also learn new skills like paragliding, snorkeling and sea diving.
New adventures and skills make eco-tourism more attractive. People come back more than once to enjoy the exclusive experiences and create more memories to take back home. Traveling to eco-tourism destinations teach the travelers about the importance of certain flora and fauna species. The knowledge they acquire makes eco-tours more satiating and necessary for self-development.
Eco-tourism is more than just a fad or trend. It is a life enriching experience and for some it is a lifestyle choice.
Knowing the do's and don'ts of eco tourism
What are key driver of Eco Tourism Growth?
What are the aims and objectives of eco tourism?
Do's and Don'ts During Ecotourism
What are benefits of Eco Tourism?
What are potential risk in Eco Tourism?
Guide to top 10 ecotourism destinations in Europe, Americas and Asia for a new experience