Sri Lanka is an unexplored gem. Most people know Sri Lanka either because of Lasith Malinga or because of a Hindu epic named 'Ramayana'. But this beautiful country offers much more than a great bowler and a mythological tale. When in Sri Lanka, you can do numerous things – including climbing a mountain that the Sri Lankans consider sacred, explore a lesser – known beach, or enjoy the perfect cup of coffee or tea on one of the country's best plantations. All this, and much more – when you travel to Sri Lanka.
In Sri Lanka, elephants are the kings of the jungle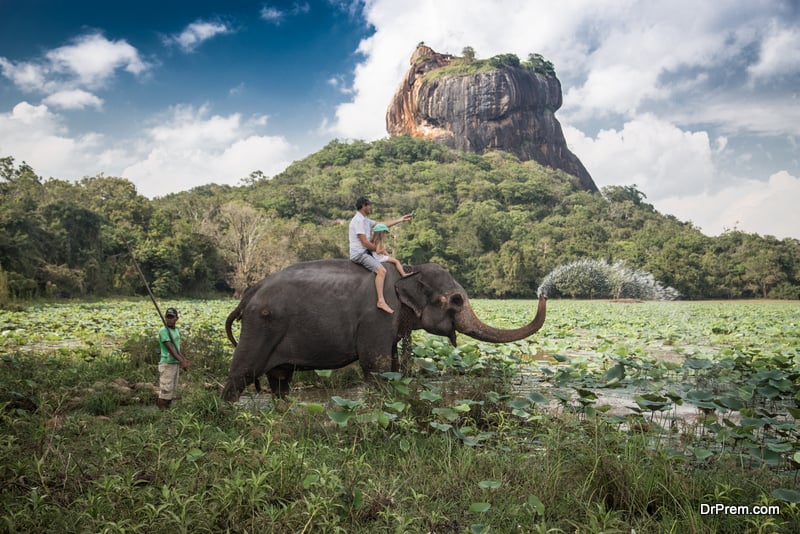 There is nothing quite as majestic and grandeur as the trumpet of an elephant. And when it comes to Sri Lanka – elephants are somewhat omnipresent. Right from the tea plantations to the national parks and parades – elephants are decorated and celebrated with pomp.
And so, when you travel to Sri Lanka, elephants are a sight to behold. If you want to witness the mammoth animals in their natural habitat, there is no better place than Uda Walawe National Park to do it. With more than 400 pachyderms roaming on their own accord inside the park – you will not be left disappointed when it comes to getting up-close with an elephant.
With a riverine forest sheltered in the national park, nature acts as a lullaby, and all your stress disappears in the blink of an eye.
Explore the origins of Lipton tea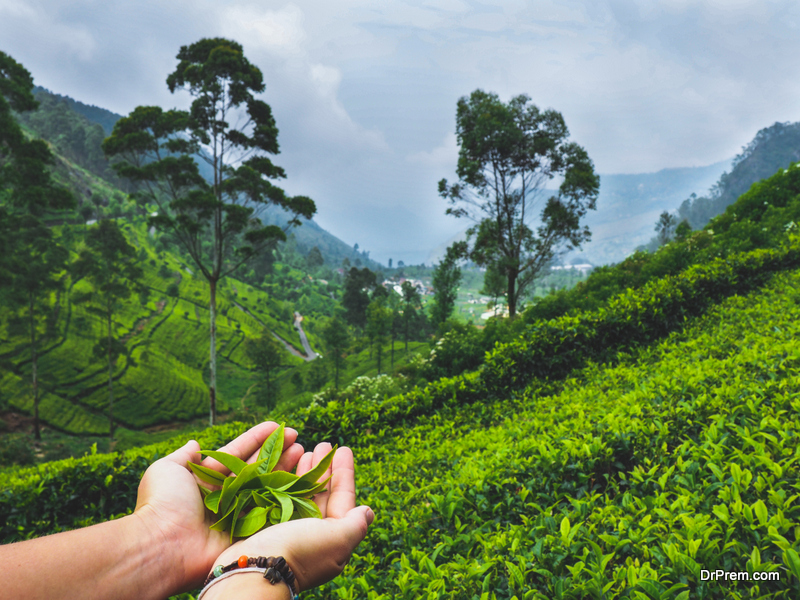 There is hardly anyone in this world who doesn't enjoy a sip of hot, steaming tea. So, when you travel to Sri Lanka, don't miss out on the best tea plantation in the country – the Haputale Mountains. This is the exact plantation where Sir Thomas Lipton started his tea company named Lipton. And the rest is history.
And history needs a visitation from every individual. To pay an unforgettable visit to the Haputale Mountains, arrange a trip to the Lipton's Seat – where Sir Lipton loved to sit and keep an eye on his plantation with love and admiration.
Of course you can travel to the spot in your car or any other preferred vehicle, but because you are in Sri Lanka, riding in a tuk-tuk will give you an authentic feel and give you a sweet memory to cherish.
For the best results, pay a visit in the early morning hours. Who knows, the clouds might mire your trip later on.
Don't miss out on Sigiriya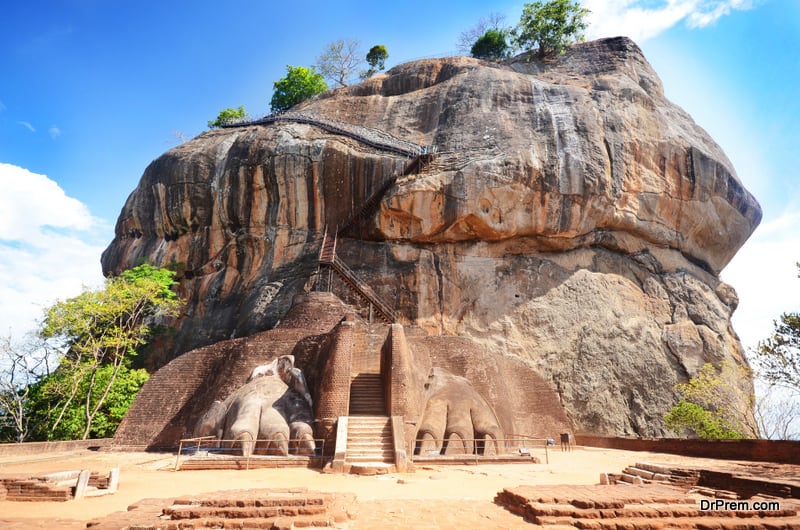 Sigiriya, which was once the royal palace and even a Buddhist monastery, is now one of the most culturally and spiritually significant rock fortresses in Sri Lanka. Sigiriya is also one of the most beautiful World Heritage Sites in Sri Lanka.
Dating back to 5th century AD, this site is now the location of urban planning. But even then, its religious and aesthetic elements continue to enchant tourists. Beautifully structured landscaped gardens will leave you awestruck, while the mirror wall on top (a masonry wall, actually) is so marvelously crafted that at one time, even the king could see his own reflection in it.
Don't miss out on Sigiriya when you travel to Sri Lanka for its atmosphere – which echo spiritual vibes. Plus, the entire location is so picturesque that you will not want to take your eyes off it.
Treat your taste buds when you travel to Sri Lanka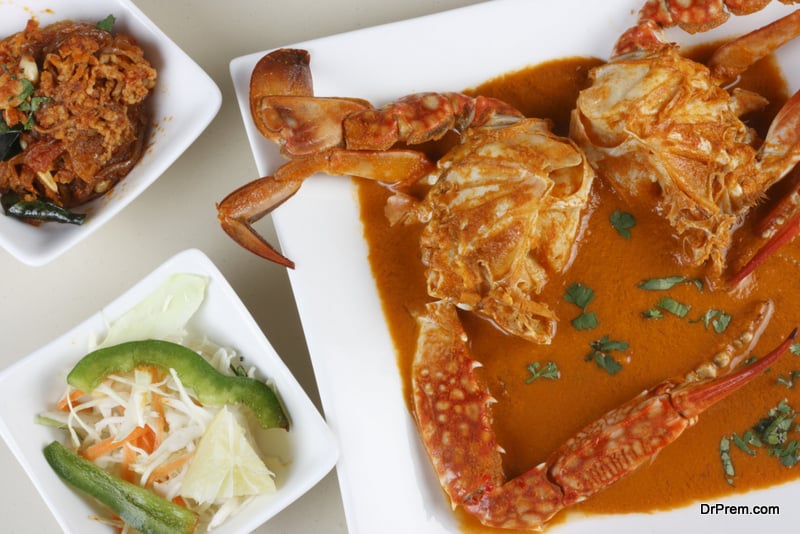 It is a no-brainer that if you visit any destination for the first time, you treat your taste buds before anything else. When you travel to Sri Lanka, the rule stands the same.
If you have visited India, you might know what your taste buds are in for. But, since Sri Lanka is close to the Arabian Sea, you will find lots and lots of seafood to binge on. And not any seafood – fresh seafood. You will not consume anything which is not caught in the fisherman's nets that very day.
Get your tongue tingling with the Sri Lankan all-time favorite Jaffna Crab Curry. Grated and grounded coconut imparts the freshness and crispness of taste to the sauce involved, and we all know that crabs are not a delicacy one can resist.
Another dish to try your luck at is the Squid Curry – which involves the tanginess of the lime juice and the deliciousness of the coconut cream.
Explore the unexplored
When you travel to Sri Lanka, you just cannot miss out on the isolated islands. If you are someone who seeks a little adrenaline rush every now and then, you can head to some off the most deserted islands in Sri Lanka.
Towards the northernmost point of the country lies Neduntivu (or Delft, as the Dutch loved to call it), one of the biggest isolated islands in Sri Lanka. You will probably find more wild horses here than the people – they are just 4,500 in number.
However, these islands house numerous hotels and guesthouses. And when the local people are tourist-friendly, you know that staying here for a day will rejuvenate your soul like none else.
Visit the Dutch fort – made entirely of corals and baobab tree. This one dates back to a thousand years and is quite literally a sight to behold.
But if you visit one of these less populated, unexplored islands in Sri Lanka, you will certainly know what relaxation and calmness look and feel like.
Have a gala sea adventure with the whales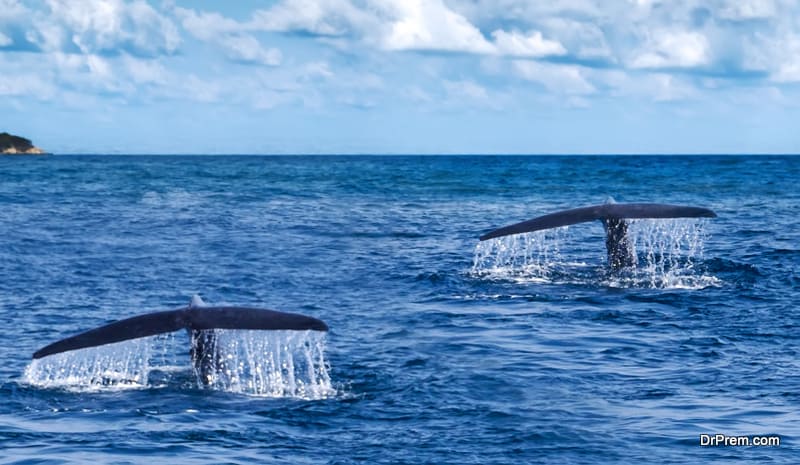 Sri Lanka is definitely not for the weak-hearted. And when it comes to whales, you'd better not watch 'Jaws' before heading into the waters. But, apart from these, if you crave a little adventure, then this is best thing to do when you travel to Sri Lanka.
Blue whales roam around in the waters that join the southernmost point of Sri Lanka. The best place to start off is Dondra Head. In the first four months of the year, mammoth blue whales cross over from the Bay of Bengal to the Indian Ocean. And on their way, is Dondra Head.
So, head there if you travel to Sri Lanka between January and April to witness the underwater marvel that can take your breath away.