Kuwait Historical Places – Top 10 Historical Places in Kuwait that takes you to the past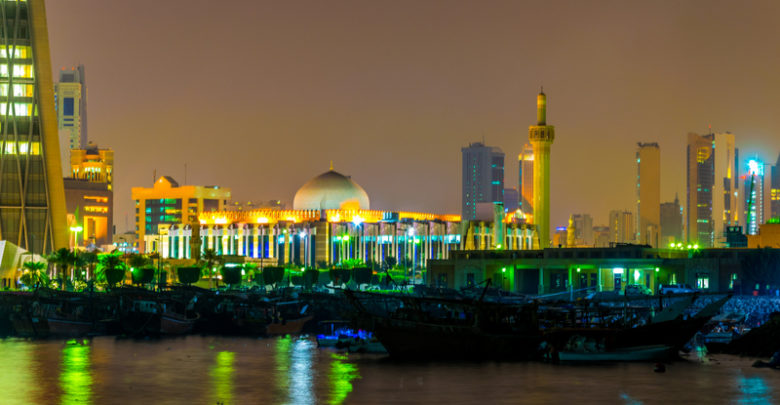 The most important Kuwait attractions include numerous wonderful architectural wonders which is considered modern as well as customary and these are a part of Arabic style of architecture. Kuwait is adorned with explicit historical marvels that not only allures the tourists but reflects the glorious past of the city, its times and past era. The 10 historical places which attract the tourists round the year and have gleaming facts of the past describing Kuwait are mentioned below-
Dickson House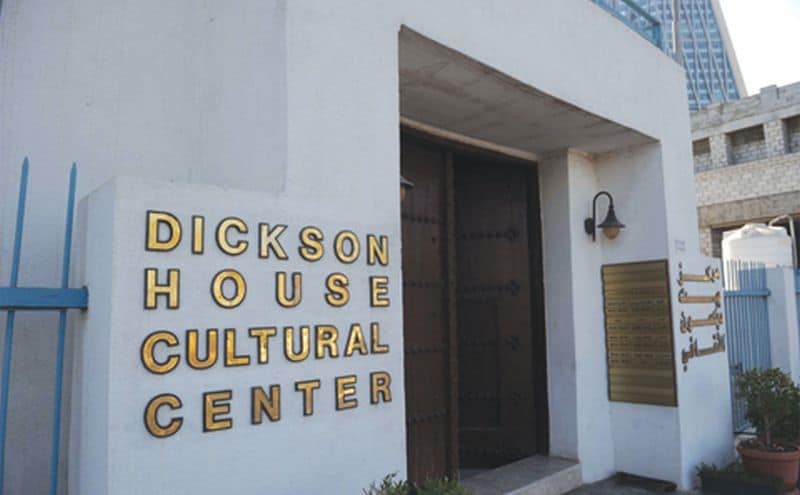 Image Source : news.kuwaittimes.net
In Kuwait, it is first house of British political representative.  This was constructed in 1870 for Kuwait merchant and later in 1929 it was occupied by Dicksons. After the attack, the Kuwaiti national council culture, arts and literature are restored in this house and opened for visitors. It is located at east of Sief palace.
2. Doha Village
Long-ago, Doha village was used for building of dhows and fishing. So when you visit it you go back to the past of Kuwait. The best sight in that place is dhows and boats manufacturing items. 
3. Failaka Heritage Village

Image Source : heritagevillagefailaka.com/
Failaka Heritage Village has conserved the soul of Kuwait in history. Tourists of the heritage village benefit from staying in spacious and calm houses, which are built with old life fashion. Tourists spend their time by riding camels and Arabian horses and enjoy barbecues in the moonlight. It is built-up on an island and it has a beach called Wanasa beach.
4. National Museum
In National museum the visitors can view number of things like – prehistoric fossils, bones, Islamic arts and crafts, flint and potteries tools. It is situated in Arabian gulf street between national assembly and Seif Palace.
5. Failaka Island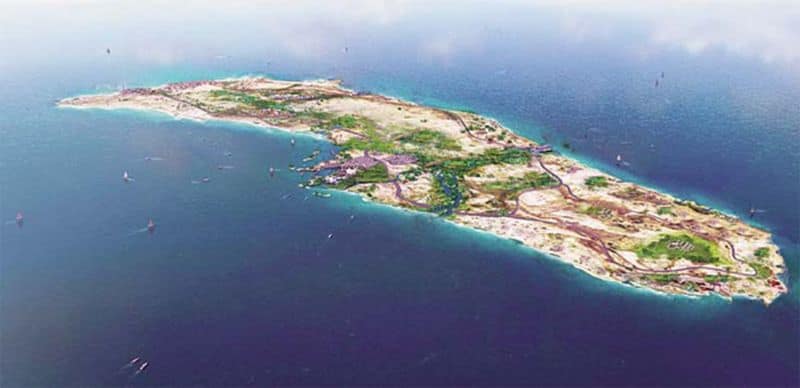 Image Source : news.kuwaittimes.net
It is one of the amazing and famous historic islands in Kuwait. It is the mixture of antique and modern history of Kuwait. It is the only archaeological site and also one of the top ten historical places of Kuwait. This prominent site dates back to the Bronze Age and bears the evidence of Dilmun and Greek settlements. The name Falaika is known to be coined from the Greek word "Fylakio" meaning "outpost". The island covering 24 kilometers of area can be reached by private boats and ferries. Kuwait Public Transport runs ferries from the Kuwait Bay which normally takes 90 minutes to reach the island.
6. Sadu House
Sadu is a custom Bedouin art of weaving numerical designs made by hand with dyed and coloured wool to make carpets, rugs Bedouin tent screens. In sadu house, visitors can view the Bedouin women while weaving. Sadu house is situated near national museum.
7. Dhow Harbor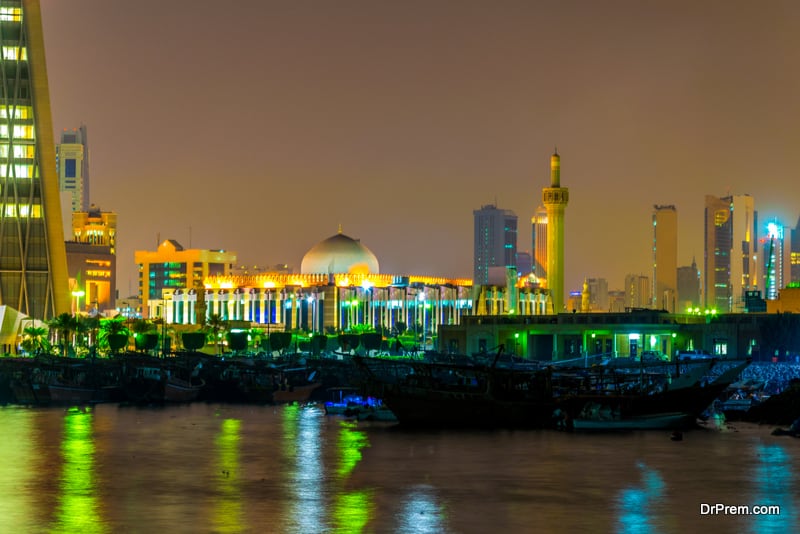 In Dhow Harbor, visitors can view the old ships which were used for fishing, pearl diving and trading in the prehistoric time. The ship name is "Fateh El-kheir" and it is the largest ship from the past and it is just behind the scientific complex in Al-Ard area and is well conserved.
8. Tareq Rajab Museum
In 1980 it was established to present its collection to public. Its collection includes the Islamic arts resources of ceramics, gold and silver jewellery, metal and glass work, old English costumes and musical instruments. Now they are divided into two, that is Area A and Area B, each area represents the collection of historic handmade objects.
Striking Omani silver and Saudi gold jewelry, headgears from prayer cap to designer Mongol helmets and costumes of princesses and shepherds form prime attractions of this museum. Necklaces of Nepal goddesses, pearls of Bahrain and enamel of Jaipur are no less attractive. It is the Arabic manuscripts of the Calligraphy Museum that has earned international importance of this museum.
9. The Sief Palace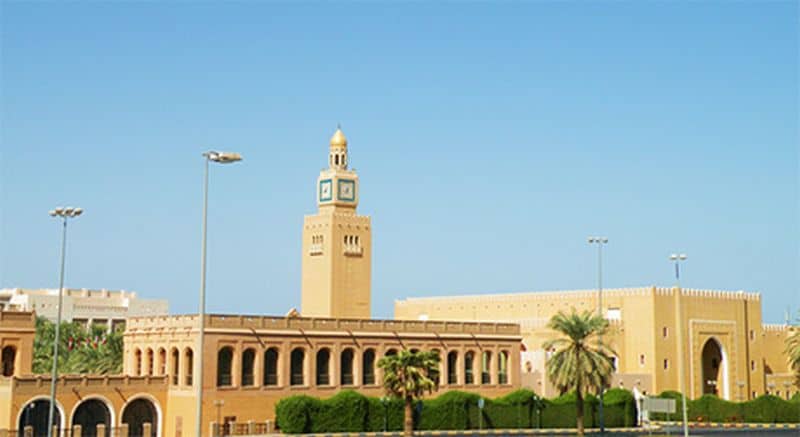 Image Source : visit-kuwait.com
Sief palace is a palace in Kuwait city and located opposite to grand mosque. It is built with blue tiles with a roof plated in pure gold. During the times of gulf war it destroyed the dial room of the palace. Now it is owned by Kuwait government to view for visitors.
10. Liberation Monuments
Symbolizing liberation of Kuwait from the colonial grips of Iraq, it stands as the highest tower in the world and is among the top ten historical places of Kuwait. Al-Qurain House in the Qurain housing area, the place of gory battle between Iraq and Kuwait has been converted into a museum post liberation dedicated to those died fighting the battle. The Iraqi tank standing on the Jahra Gate bears the testimony of the goriness of the war.
The heritage and historical buildings of Kuwait are prized possessions of the government and they are arranging every possible means to ensure that the tourists get every possible facility and knowledge at these places.