There is a huge scope for Costa Rican tourism department to boost its incoming revenue from tourism industry by adding more of elements which are wellness oriented and the department is exactly doing that. This novel strategy which the tourists to the country find immensely appealing is called Wellness Pura Vida.
The tourism growth in this country since the last couple of years is above the global average as reflected in the appreciable growth of international visitor arrivals.
US visitors grew by 8% in 2015
Visitors from Europe rose by 6.1% and those from the UK posted a noteworthy growth of 20%
Visitors from South America also grew appreciably to 13%
Global wellness tourism generated astounding $563 million revenue by 2016. This niche tourism sector generates 130% more profits than the average tourism sector. It is also estimated that on an average the tourist spending in wellness tourism is much higher than in conventional travel.
The coveted medical tourism destination vying for a bigger share in wellness tourism: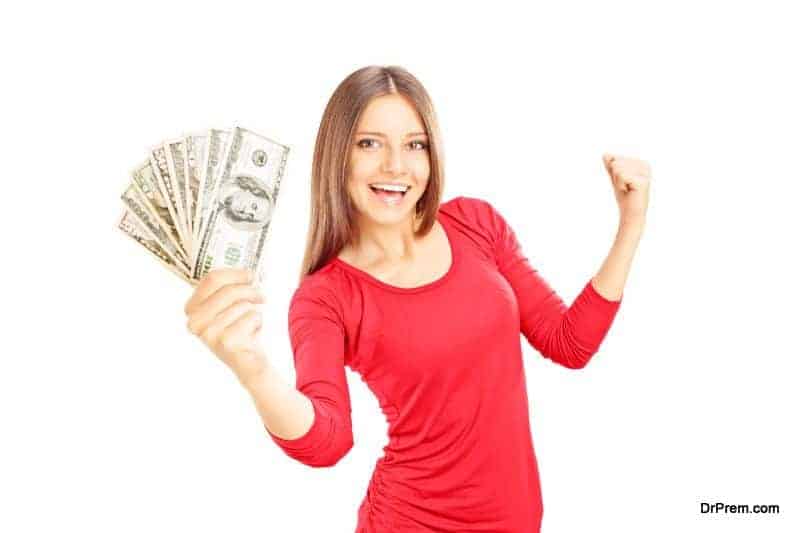 The country is already enjoying a high ranking in the global medical tourism index being a favorite destination of the US outbound medical travelers especially the baby boomer generation who are on the constant lookout for wellness and health enhancing activities at attractive prices.
Considering the geographical proximity and a fantastic medical infrastructure offering cost effective treatment packages, the country becomes a natural vacationing choice. Banking on these factors, the country is heading towards the right direction to come up with equally upgraded wellness tourism packages.
Even the affluent travelers from Europe and UK fall in love with this beautiful country due to its inherent natural charm and beauty.
Wellness opportunities in Costa Rica:
Among the factors that go a long way in showcasing the country's massive potential for enhancement of tourism activities, the following deserve special mention:
Outdoor adventures in the lush rainforests and mountains including some which have active volcanic craters.
Spa services offered by trained professionals: Costa Rican spas have risen dramatically offering unique products and services utilizing the indigenous mineral rich hot springs, sulfur rich lagoons, mineralized clay of volcanic ash, volcanic stones, herbal extracts and healthy fruit drinks.
Native gastronomy
Outdoor sporting activities amidst nature
The new strategies directed at the promotion of tourism landscape of the country finds themselves perfectly aligned with the novel tourism identity of the country" Costa Rica: My Choice naturally".
Newest wellness strategies of Pura Vida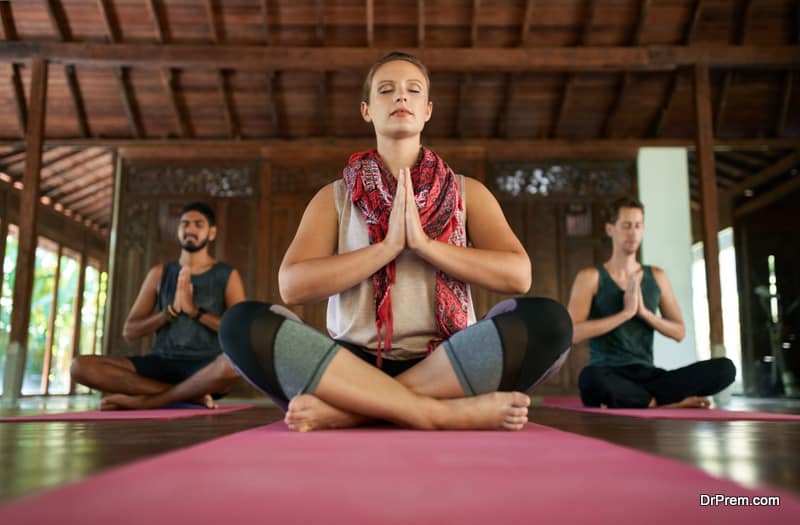 The target is to bring the country's wellness activities under the global limelight and to prove a point that Costa Rica is an unmatched wellness tourism destination with enormous potential.
The tourism department of Costa Rica is highly optimistic about the new strategies for marketing tourism products aimed at diversification and amalgamation of various elements that lend support to the tourism industry.
The rising stress in workplace has turned out be one of the predominant global epidemics as per the WHO causing an astronomical rise in healthcare cost. This has forced people to take up wellness activities while on a vacation. The country has realized its potential to serve a large segment of global wellness seekers and it plans to heighten the wellness services introducing:
Innovative meditation programs
Reflection therapies
Multiple yoga programs
Thalassotherapy
Floatation Therapy
Medicinal massages
Already, the country has made its presence felt in wellness tourism market by showcasing its wellness spa products in the high profile Termatalia meet held in Mexico.
Addition of ecological and wellness procedures had resulted in a hike in tourism revenue from 2013 to 2015 at the rate of 10.6 %. The Board of Costa Rican tourism is in a frantic quest for putting the country in a special status, a country which is unique in character and way different in its tourist attractions catering to the fancy of those tourists who are looking for something out of the ordinary. The Board highlights Costa Rica as a tranquil haven for those under continuous workplace related stress.
Wellness tourism in Costa Rica gets a boost with the ICT pact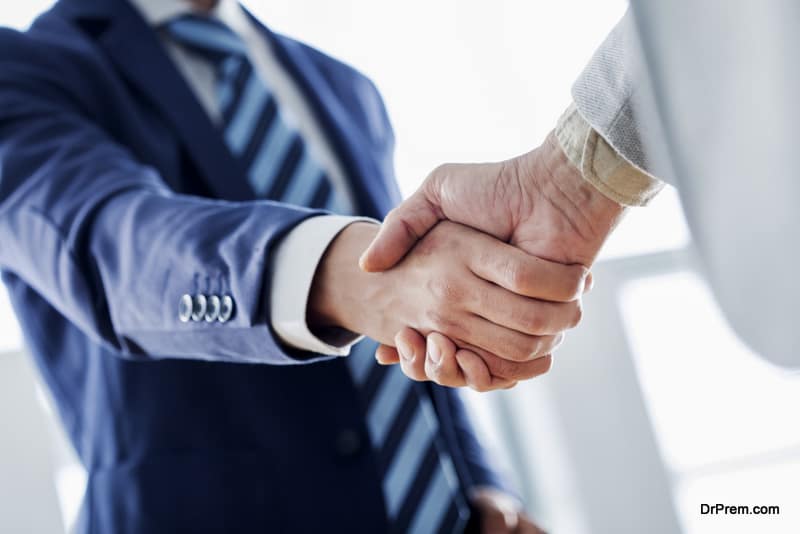 The recent agreement between Costa Rican Tourism Board (ICT) and the Asociacion Wellness Costa Rica is aimed at promoting and strengthening the wellness tourism portfolio. The pact outlines nine goals including activities that could take wellness tourism of this country to the next level. It also includes professional training and upskilling of manpower in the wellness niche and accreditation of wellness spas by engaging Costa Rican Institute of Technical Standards (INTECO) to establish a national standard of service and quality requirements. ICT is opening up to the growing unique needs of the market through modernization. Every part of the country is unique in terms of wellness offerings with ample scope of creating innovative products for diverse wellness travelers.
Emphasizing on infrastructure development through capacity building: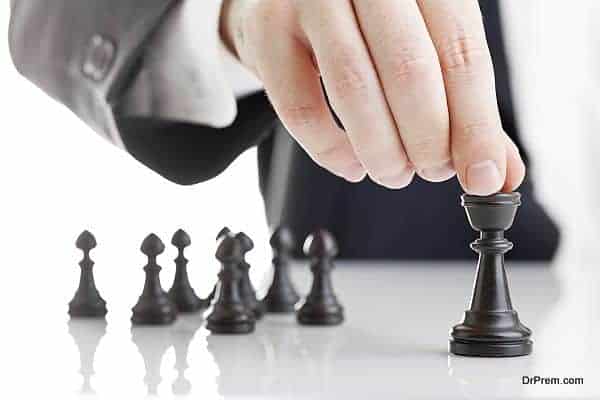 The strategy is not just limited to the development of outdoor activities. It envisages development of communities as a whole by implementation of innovative programs. Offering training courses to professionals so that they could serve the growing influx of tourists well would definitely be a constructive effort in the right direction benefitting the tourism industry in the long run.
Though Costa Rica has great promises for the growth of tourism industry, challenges are open and unavoidable in view of the stiff competition in the global wellness market. The foundation stone of building wellness tourism in Costa Rica has been laid few years back.
Today, the country is set to build up from there introducing more attention-grabbing services and products with the hope of drawing wellness tourists from far flung countries as well.
Wonders of wellness tourism in Costa Rica are unlimited. Be it the healing power of thermal springs or the soothing sounds of the forest, you enter into a different world where peace and tranquility reign. To get the essence of 'Pura Vida' incorporated with 'Tico' traditions, you need to visit the following places:
Nicoya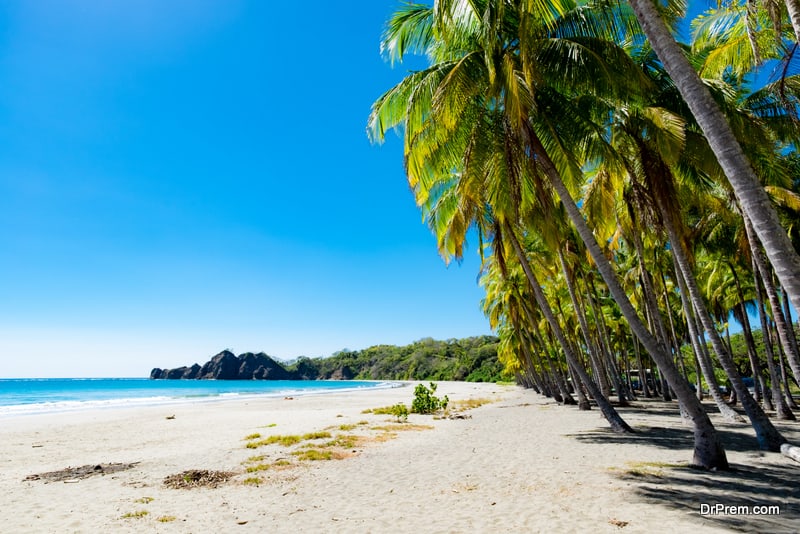 Known as a prime wellness site for relaxation, indigenous medicine, local cuisine and culture, you can choose anti-aging retreats amid comfortable luxury.
La Fortuna De San Carlos
The prime wellness attraction is the thermal mud of the Arenal Volcano which is complemented by other activities connecting to the earth's electrical energy. You can enjoy forest bathing in this natural paradise to get the mind-body-soul balance.
Nosara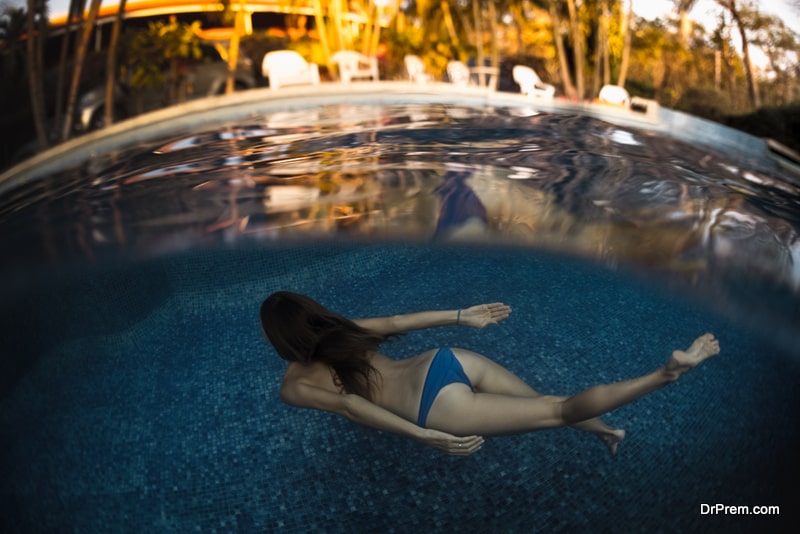 Listed as the third most significant yoga destination in the world, this place is the haven for yoga lovers. The center for yoga and meditation plus the ancient forests with overarching branches and exquisite cuisine creates the right ambience for transformative wellness.
Orosi/Ujarras
An extraordinary destination for swimming, hiking, forest bathing and earthing where you can connect with yourself and nature.
Santa Teresa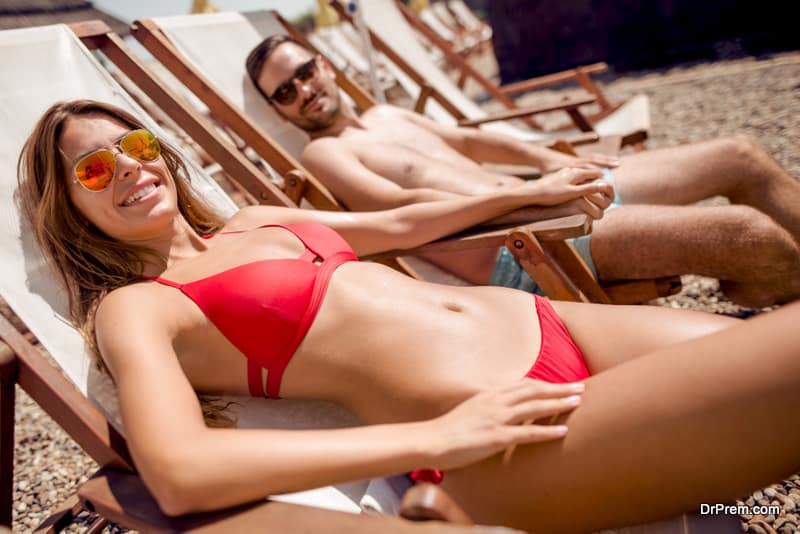 Once well-known for surfing, it has now transformed into a prominent wellness destination of Costa Rica. Yoga retreats, beachside walks, sunbathing and revitalizing therapies with local ingredients create a long list of wellness activities. A meditation session by the Tocori waterfalls would be perfect to round up your wellness experience.
South Pacific
White sand beaches, crystal blue waters and live coral reefs make up this splendid wellness destination of Costa Rica. Isla Cano, one of the most important pre-Columbian archaeological sites in the country and a prime attraction of the South Pacific is a big tourist draw. Wellness seekers join meditation sessions in the stone spheres or go for guided local tours and yoga sessions in forests.
The Caribbean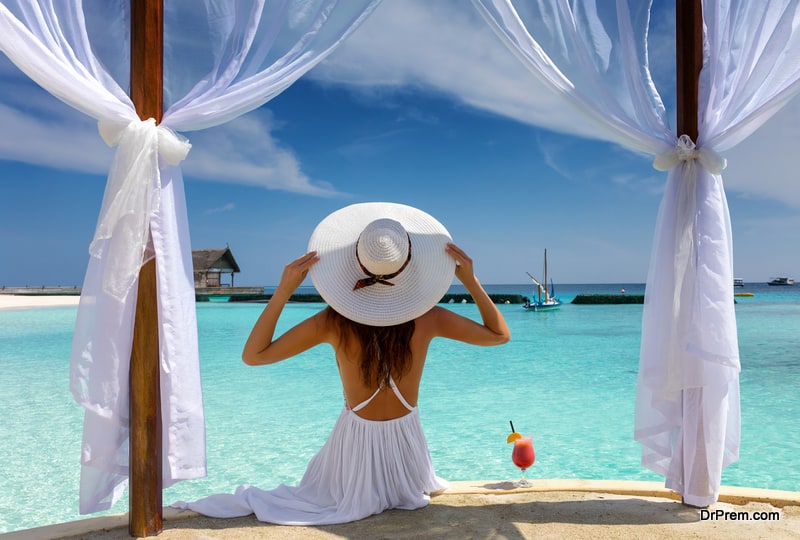 A great combo of rural tourism, meditation, yoga, natural medicine and yoga is ideal for transformative wellness. Much of the credit goes to the Afro-descendants and indigenous culture for creating this unique wellness mix in the Caribbean. As you watch sea turtles while walking on the black volcanic sand beaches, you get the real essence of wellness. Dive into local interaction with the Bibri culture to gain knowledge of the medicinal plants.
Best wellness tourism retreats in Costa Rica
An ideal vacation that not only thrills the mind but also refreshes and cleanses the body to rejuvenate your soul is something that is easily attainable in Costa Rica. These retreats offer a stable balance between wellness vacation and eco-adventure, or eco-tourism as many would call it.
Pura Vida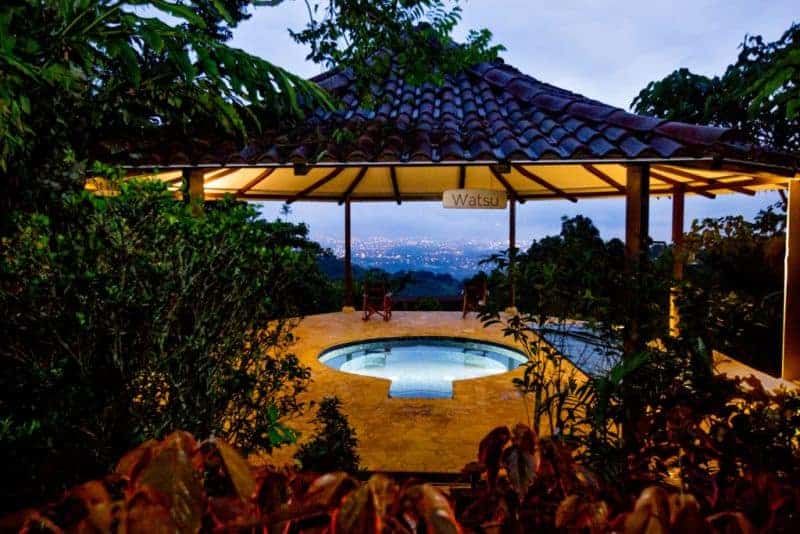 Image Source : puravidaspa.com
Pura Vida offers you Costa Rica on a plate decorated with the best attractions and the tranquil beauty, and garnished with a controlled temperature. The temperature is held between 70-80 degrees during the days and 60 degree at night. Pura Vida offers online booking for a shuttle service so that you can directly reach this wellness sanctuary from the San Jose Airport. Experience tranquility and leave with the most refreshed and at-peace mind from Costa Rica when you check out of Pura Vida.
Detoxify at Tierra de suenos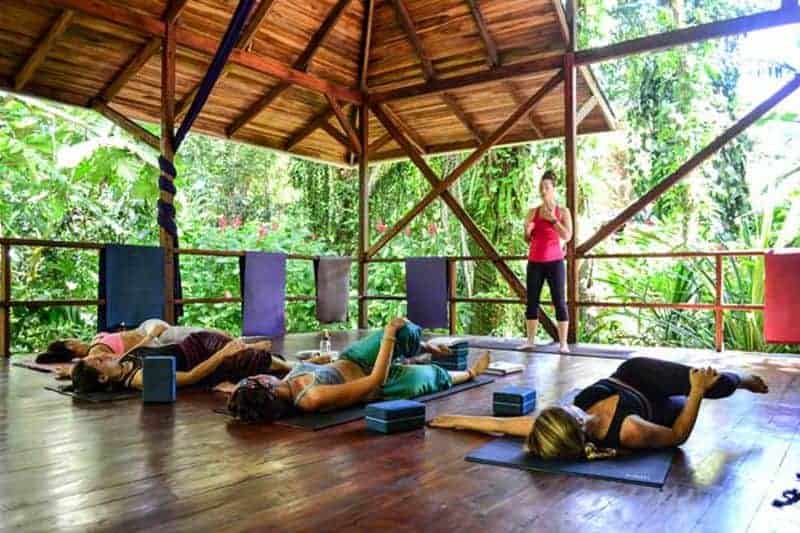 Image Source : tierradesuenoslodge.com
Dr Gregory Damato has devised the ultimate detoxification regimen for you under the most perfect and pure environments in Tierra de suenos. When you arrive at the resort, the process has already begun where you are purified of all the toxic components of the environment and toxins that gradually accumulate in your body. Lymphatic massages and infrared sauna work hand in hand with a strict diet composed largely of raw foods and essential minerals and supplements. Set amidst the serene beauty that spreads like a blanket through the entire nation of Costa Rica, the resort offers a perfect getaway.
Samasati Rainforest Sanctuary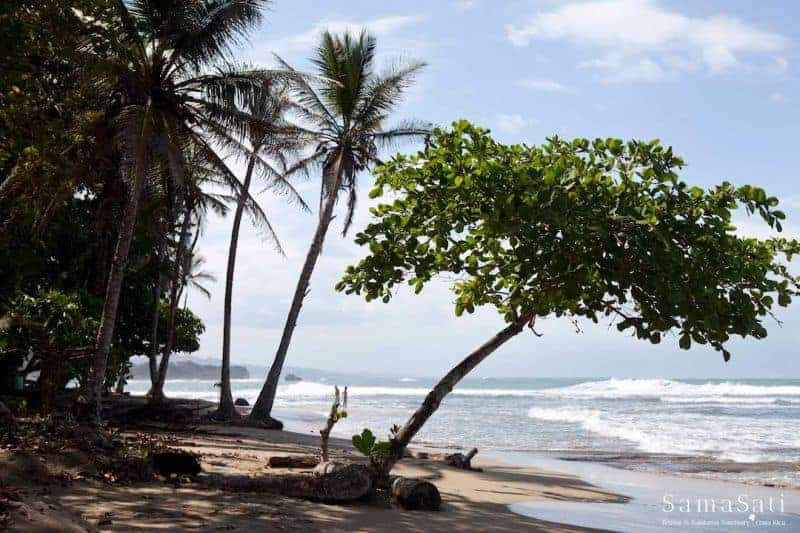 Image Source : i.ytimg.com
Located near the Caribbean town of Puerto Viejo, the Samasati Resort is comfortably tucked in between the warmth of the green leaves and the shade of the tall trees. Costa Rica is one of the most biodiverse places in the world and this can truly be experienced when you are placed in that ecosystem. When you are lying on your hammock and the sounds of birds and howler monkeys in the distance are the only music to your ears, you can experience nature in its most raw form. Needless to say, the Samasati Rainforest Sanctuary is always brimming with all its flavors and colors.
Amatierra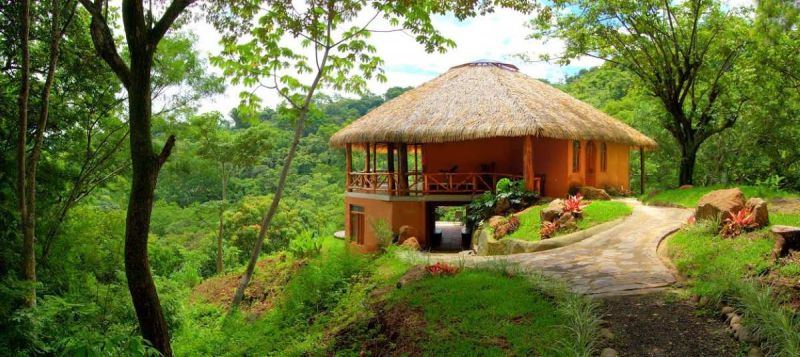 Image Source : amatierra.com
Adding a rural themed retreat and wellness center to the typical resort, Amatierra offers you a new you when you leave. Practice yoga in an open-air pavilion set between the forest cover, detoxify with organic diet and raw food, and pamper yourself with some massages and sauna at this luxury resort. Ideal for family vacations or honeymoons, the place adds a very different individualistic approach to eco tourism blended with local culture and customs.
Waterfall villas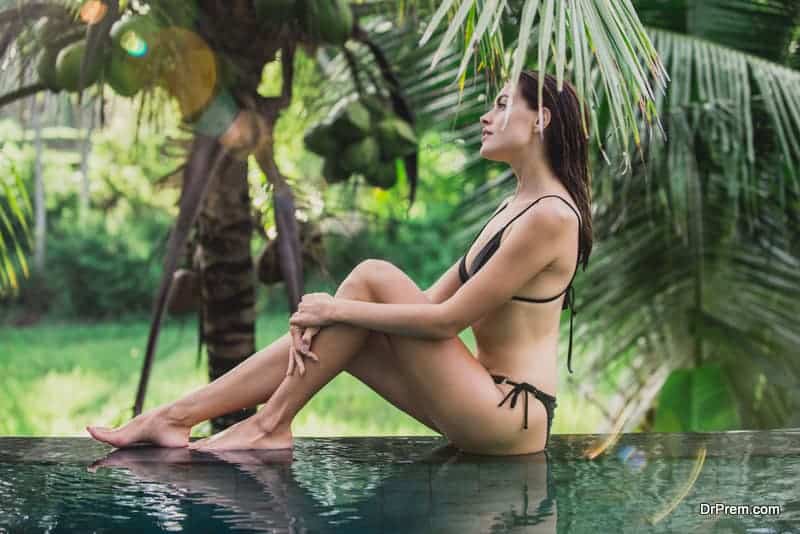 This 6-eco-luxury suite resort is banked at the various twists and turns in the path of an underground spring that bursts as waterfalls at multiple places. Right in the middle of the rain forest, Waterfall villas offer you packages within your affordability range, so you can enjoy the best service and refresh your body and mind this vacation.
Luna Lodge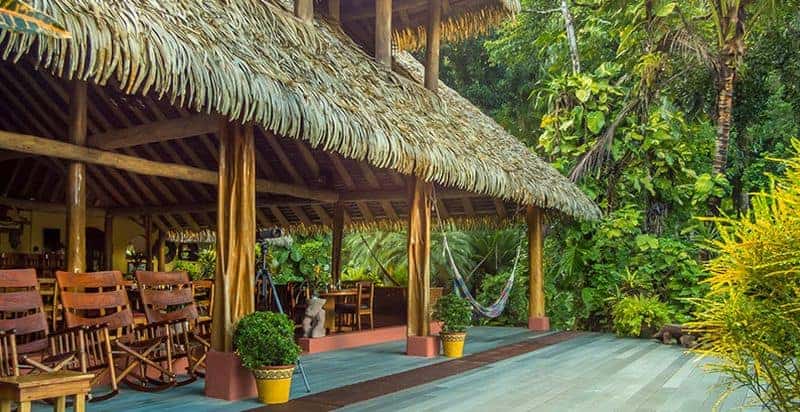 Image Source : lunalodge.com
Set near the Corcovado National Park in Osa Peninsula, the secluded Luna lodge is a perfect treat to all your senses. The exquisite location offers easy transit to the national park and also makes multiple activities (hiking/ ziplining/ yoga) possible when you stay at the lodge. The resort offers accommodation surrounded by rain forest with all the basic necessities to pamper yourself and make each moment a relaxing experience. The underlying Carate river valley lends the environment at the resort a cool breeze.
Asclepios Wellness & Healing Retreat Makes You Feel Great About Your Wellness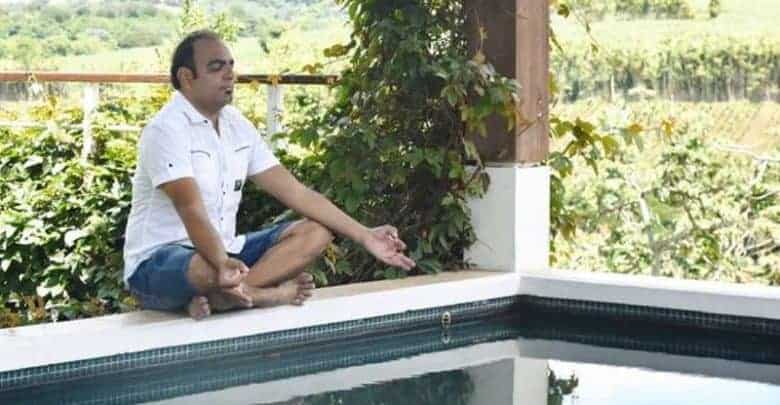 The 5 star wellness and healing retreat in Costa Rica! The name Asclepios is a reverential tribute to the Greek god of health. This amazing wellness centre cum spa hotel in Costa Rica is located close to the airport in Alajuela with the grand Alajuela cathedral, Estadio Alejandro Morera and Soto Zoo Avenue located within a radius of 15 kilometers. his exotic wellness retreat is highly sought after by wellness travelers aiming enhanced post-vacation wellbeing in all respects.
Great ambiance filled with a feel of wellness
The retreat took me over with an overwhelmingly serene environment that is all pervading. It touches the body and mind in a soothing way. The hotel ambiance is simply upmarket with an awe-inspiring estate flowing with style and glamour.
Dazzled by the tasteful hotel decor, warm reception, care and an all out salubrious ambience, I tried out three of their natural therapies. They were delivered with an intense dedication and professional expertise. In fact, they turned on the button of vigor somewhere deep inside me.
Perched in the middle of 12,500 acres of rainforests and yet not very far from the regular humdrum of the busy city of Alajuela, this peaceful retreat features 12 solar powered rooms and a holistic Spa centre. The range of therapies included Reiki, Tai chi, Shiatsu, Swedish massages and a lot more!
A paradise for avid foodies and fun lovers
Food is another attraction with its primary focus on health and deliciousness. Biogenic and organic grubs are available. The ingredients for kitchen are cultivated by utilizing organic methods right in the hotel's organic kitchen garden. I was so blown away by the retreat; and, with its treasures unfolding gradually, I wished my stay would have been longer!
The hotel offers 12 rooms with the most modern furnishings and comfort features. I was highly impressed with the sheer scale of arrangement and hotel plan to give the maximum value for money to guests. The highlights that invariably grabbed my attention include a well groomed garden, four regularly treated and iodized outdoor swimming pools, indoor pool, fitness centre and bar lounge.
Hospitality at its professional best
Like me, other guests were all praises for complementary continental type breakfast, free Wi-Fi services, free self parking, restaurants and a host of services that further included laundry services, conference room, and of course, pick up transportation to airport.
Rooms are simply dream abodes including great amenities with round-the-clock room service, decorative furnishings, safes and free toiletries. I slept like a king on the cozy bed. The retreat had a range of spa services with 6 treatment rooms that included massages, facials, body wraps, body scrubs, hydrotherapy, steam room spa and mud baths. You would find several sophisticated saunas, spa tubs, steam rooms and Turkish baths at Asclepios Wellness & Healing Retreat.
Amazing setting promotes sustainable tourism
If the interior of the hotel is gorgeous and designed to give customer the maximum value back in terms of every dollar spent, the surrounding areas are breathtakingly and equally awesome. I was lost in the beauty of nature in this part of the world. The surrounding flora and fauna are well conserved; sustainable tourism is a religion over here to be abided by with sincere devotion. The unspoiled greenery supports a relaxed atmosphere for enhancing mental and physical wellbeing.
The motto of this wellness retreat as I learned is to foster the natural equilibrium of body and mind by eliminating wrong habits like improper diet, sedentary lifestyle, flow of pessimism and depression, insufficient oxygenation, insomnia, stress and other physical and mental discomforts that discount our efficiency and vitality. Instead, those negative ways of life are replaced by revitalization sessions, sleep restoration programs, stress and weight management tutorials, and spa experience programs.
All about wellness and personal healing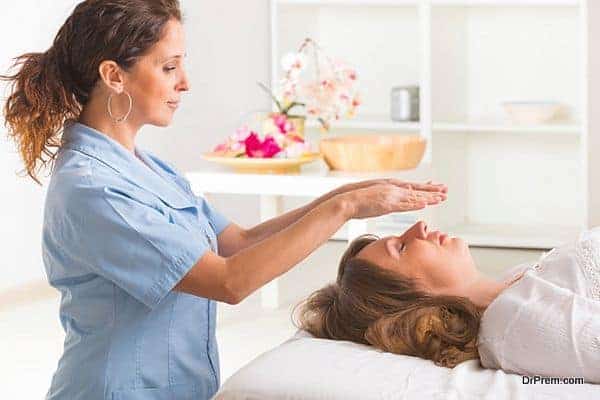 The retreat offers a wonderful mix of Yoga, Pilates, naturopathy, meditation, Pranayama, Scottish showers, shiatsu, Reiki, Tai chi, floral therapy, Shirodhara, Kneipp and Vichy all of which are aimed at stimulating your vigor, making you happier, teaching you to be optimistic, and enhance your mental and physical potential.
I seriously believe if done regularly, the therapies can prolong your life and that too with healthy results! Local activities like golfing, ecotourism, adventure hiking and horse riding would keep you engaged through your passion to live a great life.
The best time to visit Costa Rica
Located in Central America, Costa Rica is bestowed with breathtaking natural beauties that attract millions of tourists every year. Bordered by Nicaragua, Panama, the Pacific Ocean and the Carribean sea, this country offers you the chance to explore some of the most beautiful beaches, volcanic mountains, rainforests at anytime of the year. To make the best of your wellness tourism objectives, the following guide will help you to plan your vacation based on your likings.
Wildlife Watching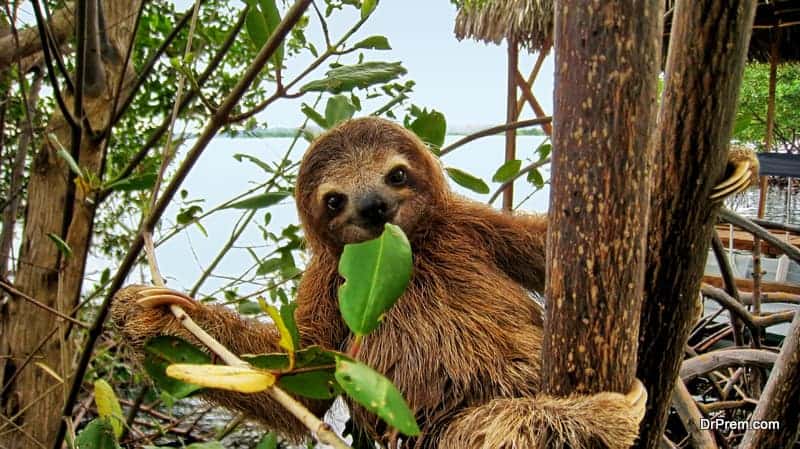 The animal lovers who plan to watch wild animals should plan their holiday time accordingly as there is an appropriate season for every animal. Although you can see native animals like Capuchin Monkeys or White-tailed Coatis during anytime of the year but, some animals become less accessible during certain time of the year.
Weather of Costa Rica
Depending on the varied landscapes and the climate, the weather patterns of this country varies from place to place. For example, the coastal areas remains warm or hot anytime of the year while the highland areas and the forest of the volcanic mountains remains cool. However, the period from December through April is called as the dry season with occasional rainfalls and is considered as the vacation period by the Costa Ricans.
Surfing and Fishing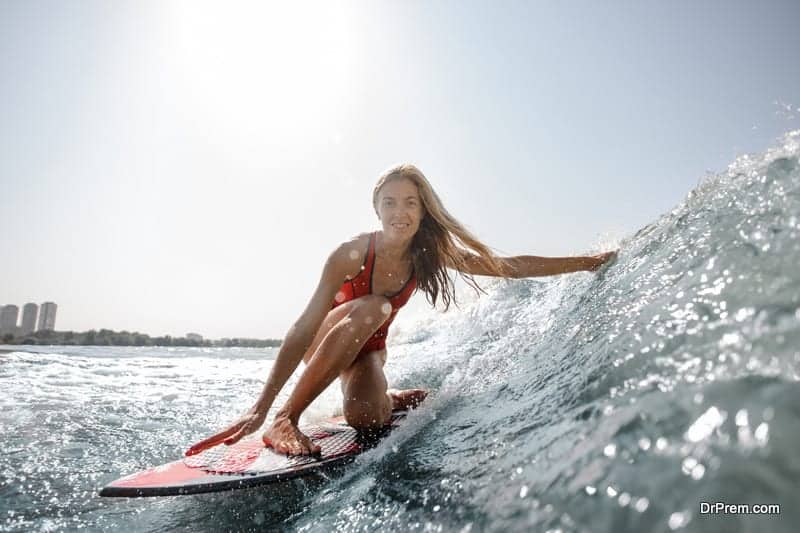 The wet season from June through October is the ideal season for surfers as during this time the largest and the quickest waves occur in the Pacific Ocean which borders the Western side of Costa Rica. Although for fishing enthusiasts, anytime can be a good time for fishing, but if you are interested only in a particular kind of fish then you are better advised to do your homework.
Cultural Events
The dry season from December to April is also a great time for you to experience the wonderful cultural events of Costa Rica. From early December through New Year, you will get to see the city of San Jose adorned with lights of myriad hues. During the first week of December, the native tribes of a village named Boruca commemorate through traditional drum music and dances, the Virgin of the Immaculate Conception and it is one of the favorite events for the tourists. This festival marks the culture and tradition of the ethnic tribes of Costa Rica.
Another festival takes place in Nicoya on December 12th which also combines both the Catholic and the indigenous traditions. Besides this, the New Year in Costa Rica is celebrated in a magnificent way-attracting crowd from all parts of the world. You will get to see grand parades with Costa Rican music and dances, folk dancing events and various concerts as well. It is one of the most fun filled times of the year. On April 11th, Costa Ricans celebrate another event where they honor their national hero Juan Santamaria, a 19th century soldier, with live concerts, dancing and parades.