Below is a list of  Wellness and COVID Crisis – News, Updates and Trends from March 2020 to Jul 2020. To read latest update check here
https://drprem.com/wellness/wellness-tourism-news-updates-and-trends-in-covid-19-crisis/
26/07/20
Costa Rica opens from 1st August, tourists from low-risk countries to be allowed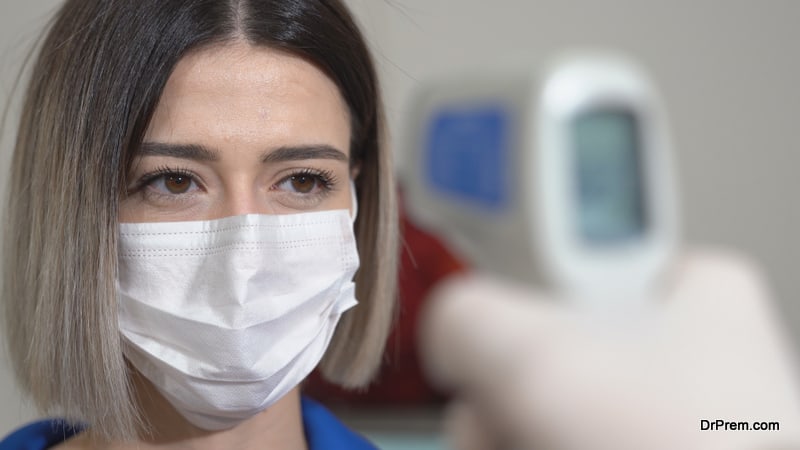 In the final phase of reopening, Costa Rica plans to open borders from 1st August for foreign tourists from low-risk countries. Travelers from the European Nation countries, Canada and the UK will be allowed while US tourists that form the bulk will remain banned. Health and wellness tourism in Costa Rica has been a prime contributor to the country's GDP, the opening of border is expected to help in the recovery of this badly-hit sector.
However, tourism for foreigners will be allowed amid specific restrictions. Tourists will need to complete and update an epidemiological survey, show a Corona-free certificate issued 48 hours before travel and have a travel insurance to cover all unexpected medical care and extended stay.  Tourists will also have to adhere to airport and local health and safety protocols like social distancing and mandatory wearing of mask or face shield.  Since the reopening phase in May, most of the social, cultural and public entertainment venues have been running with 50% capacity. The final phase starting from 1st August will see an extended capacity and opening hours.  Only SJO and LIR airports will be handling international flights.
25/07/20
Japan releases Yen 1.35 trillion 'Go To Travel' campaign to revive tourism industry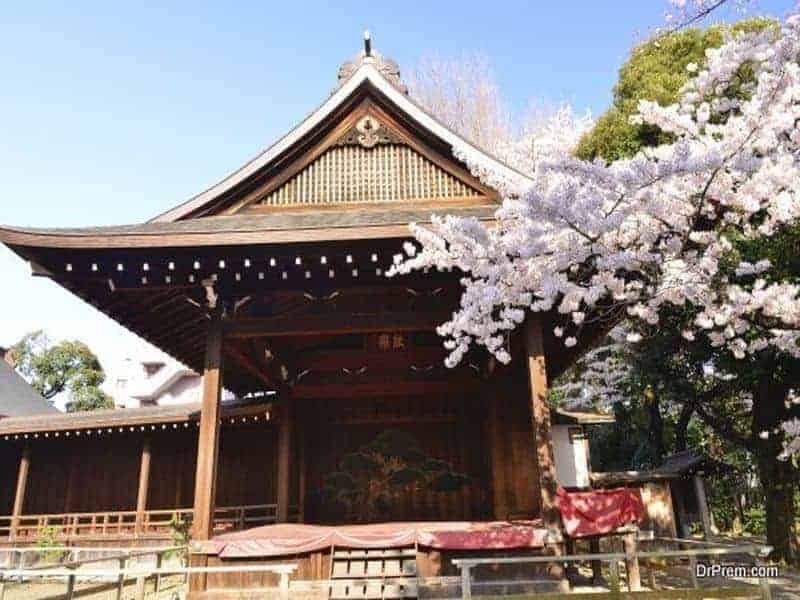 The campaign to revive domestic tourism kickstarted last week but received sharp criticism amid the growing concern it may trigger further Covid-19 infections. Any traveler visiting any domestic destination may receive upto 50% discount via various deals and travel vouchers by September'20.
But the campaign was a backlash owing to the spike in corona infection cases in Tokyo last week where the government had to announce travel restrictions to and from the capital. It went on to state elderly, those with serious illness and other vulnerable groups to stay indoors. However, the central government encourages the rest of the population outside Tokyo to travel maintaining proper social distancing and other safety norms. Compliance to set safety protocols is in place by the hotels, inns and other travel related businesses included in this campaign.
Despite safety assurances from the Jap premier Abe regarding maintaining strict prevention and safety protocols, the campaign failed to erase public fear and skepticism.  In several polls taken last weekend, majority of the responded either opposed the campaign or felt it should be postponed. Tokyo's exclusion from the campaign evoked mixed reactions. Some prefectures felt it justified while according to some, the exclusion wasn't absolutely necessary as people have come to terms to live with the virus.
23/07/20
Nearly 4000 consumers willing to take wellness tourism, says WTA survey
Traveling for wellness, the appetite is higher than ever. That the pandemic has taken a heavy toll on individual's wellness is clear from the recent survey from Wellness Tourism Association (WTA). 4000 consumers from 48 countries and union territories expressed their strong willingness for wellness travel while responding to the survey.
This was a 3-month online survey covering April, May and June where 54% of respondents were females where 73% are 26-74 years of age comprising of millennials and baby boomers. Nearly 78% of them revealed that they do include wellness activities in their travel itineraries. The responses of the survey questionnaire give valuable insights of customers' preferences helping stakeholders in wellness travel business orient their products and services.
38% look for rejuvenation to get back to normal life
26% look for escapes from daily grind
25% are willing for outdoor activities
24% want to look and feel better
24% look for reconnecting with nature
21% are eager for inner peace and tranquility
17% look for better sleep
17% look for ways to improve health
Of these, the prominent results are:
More than 20% are very likely to book a wellness vacation in the next two years
24% indicated wellness "could" or "will" be the top priority in their next trip.
Nature and outdoor activities are the key preferences in wellness vacations when compared to the 2018 survey with 2500 consumers.
Other personal motivations in the wake of pandemic:
Increased social connection and to be with like-minded people
The desire to spend time in nature
The desire to improve mental and emotional health and overall wellbeing including health and happiness
16/07/20
Chinese appetite for outbound travel remains high even in the pandemic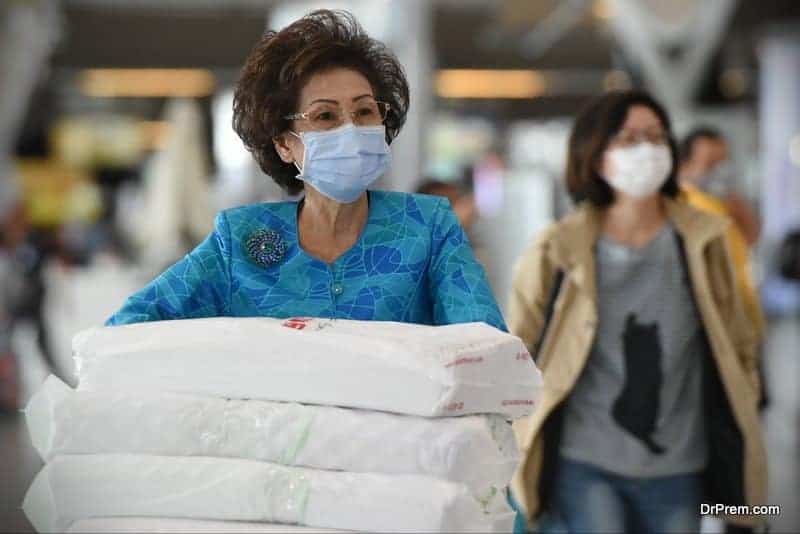 Industry experts feel the Chinese appetite for outbound travel amid the ongoing pandemic is a good sign for global tourism recovery. According to the director of a leading online travel company in China Trip.com, Chinese are eager for outbound trips to other destinations provided their health safety is ensured. This is evident from the large sell out of hotel vouchers in a live-streamed program jointly hosted by the Seoul-based tourism organization and Trip.com.
The UK-based short term rental platform also has the same opinion that Chinese travelers would be the first to make massive outbound trips post global lockdown restriction what the global tourism industry may see as 'revenge travel'. The CEO of Chinese outbound tourism research institute says that China is the largest source country of tourists. Sooner they resume travel better it is for the tourism industry.
Countries are also getting ready to attract Chinese travelers. Thailand reopening on 1st July for medical and wellness tourists plans to launch a campaign targeting specific Chinese provinces. Cambodia to continue with the "China Ready" strategy to attract Chinese travelers in the post-Covid era.  South Korea plans to add more airlinks with China to facilitate more Chinese tourist inflow.
13/07/20
Thai massage reinvents with masks and social distancing, yet to see a lift in Thai wellness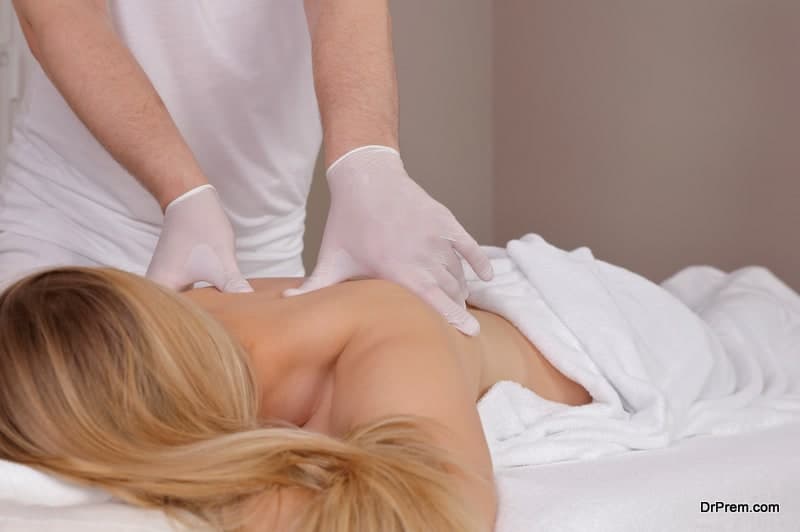 Much of the charm of Thai massage seems to get lost behind masks and social distancing. It does not ignite the wellness feel. Known as the 'Land of Smiles', the signature Wai greeting as the client steps into a Thai massage parlor is no longer able to hold on to its previous charm. Tough time for Thai masseurs as they grapple to revive their traditional massage amid strict safety protocols.
Massage cannot be contactless. So when latex gloves and 3-layered masks stand as barriers along with the smell of disinfectant instead of the soothing jasmine, the appeal of this massage takes a nose dive. With fewer customers and rising expenses on safety measures, sustainability of the massage shops is in question. Tourists remain apprehensive of contact therapies despite being aware of the Thai massage benefits.
Thai massage survival means a lot for the Thailand wellness tourism that generated $12 billion expenditure in 2017. Nearly 5, 30,000 Thais work in this sector contributing 2.6% of GDP. Although more foreign tourist footfalls are likely in the coming months through Travel Bubble agreement, the sector is still unsure how this UNESCO-recognized therapy will take off in the future.
09/07/20
Greece launches 'Health first' tourism campaign, hopes to revive 2020 tourism season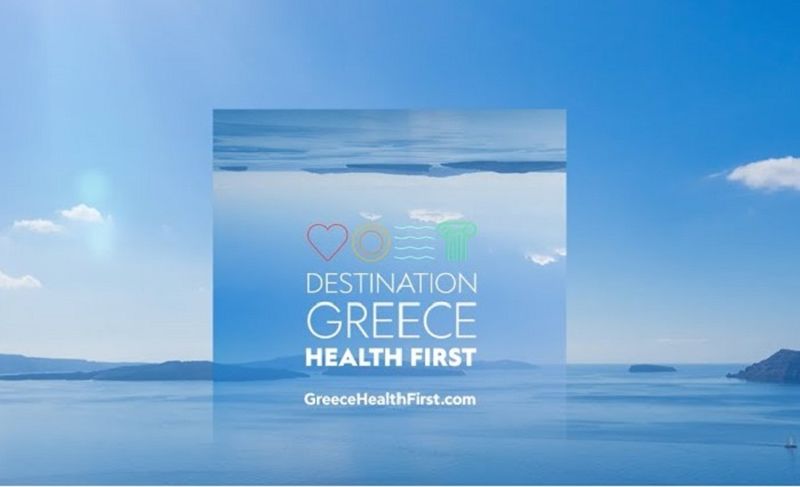 Image Source : greece.greekreporter.com
The Greek Tourism Ministry has launched 'Health first' tourism promotional campaign to build the tourist confidence presenting Greece as a safe destination. Apart from leisure travel, Greece is a prominent medical tourism destination welcoming foreign patients.  In an attractive video released by the tourism ministry, the message is clear that safety protocols are given the top priority in every experience that tourists indulge in. The website greecehealthfirst.gr contains all information of the safety measures taken to check Covid-19 and forms foreign travelers need to fill up before entering the country. Meanwhile, Greece has opened its borders to international tourists from 1st July maintaining travel restrictions on tourists from high-risk countries like the USA and Russia.
08/07/20
Sri Lanka to boost its tourism market with EU funding with emphasis on wellness travel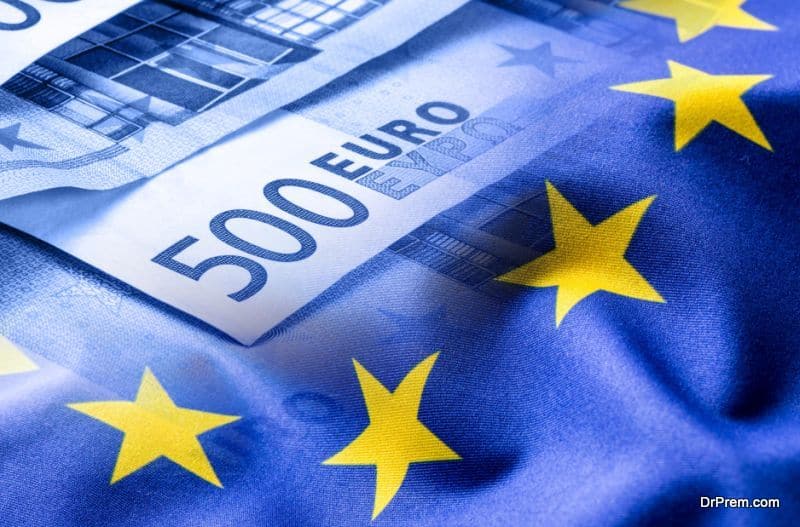 Sri Lankan government received Euro 3.5 million from the EU which will be allocated for boosting the tourism sector.  According to the report of FT, Lanka, The financial support will not only be extended to the SME sector but also in product development, branding, marketing and promotion of the country's wellness sector focusing on Ayurveda and Hela Wadakama, the indigenous traditional healing practice. Sri Lanka's success in combating Coronavirus more effectively can be attributed to its traditional healing practices that have also caught the fancy of western travelers.  The expert panel heading a recently conducted webinar organized by the Sri Lanka Export Development Board in association with the Sri Lanka Wellness Tourism Association discussed of Sri Lanka's tremendous potential to become a leader in global wellness tourism. However, it felt there is an increased need of promotion to attract wellness travelers from different parts of the world.
05/07/20
Caribbean islands opening up for wellness tourism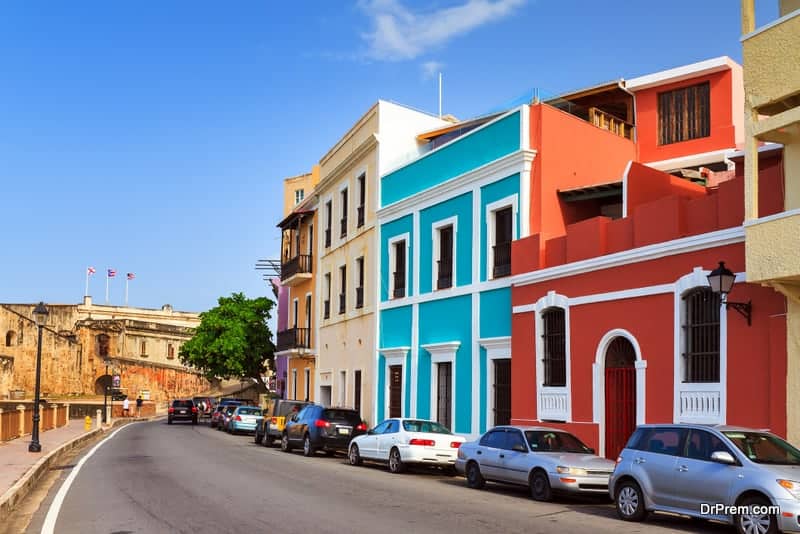 Caribbean islands, popular for wellness tourism starts phase wise opening. It is the first destination to welcome US-based tourists. The only thing is you have to maintain certain health and safety protocols before you plunge into the azure sea. Even though the summer is not the peak season for the Caribbean islands but the current room rates may bring a different business this year. Puerto Rico opens for tourism on 15th July. Turks and Caicos to open from 22nd July. Aruba opens from 10th July. Jamaica has opened from 15th June. Bermuda has opened from 1st July. St. Barths which has been Covid-free since 21st April has opened from 22nd June and is running normally. Bahamas opened from 1st July. Dominican Republic, another popular wellness tourism island destination started its 4-phase reopening from 20th May finally opening its borders on the 1st July for tourism purpose.
02/07/20
EU releases the list for countries to enter its border
From 1st July, the EU and other non- EU nations have started allowing travelers from a few countries with low infection risk. The list includes Australia, Algeria, Canada, Georgia, Japan, Montenegro, Morocco, New Zealand, Rwanda, Serbia, South Korea, Thailand, Tunisia and Uruguay, reports New York Times. Even travelers from Monaco, Andorra, San Marino and the Vatican would be allowed.
China too is on the list but subject to reciprocal confirmation, that is if China allows travelers from EU then the latter will follow suit. However, the US, UK and Brazil are not in the list.  The list would be reviewed every two weeks with subsequent addition and deletion of countries with improving or worsening Covid crisis.
High-end luxury travel to rebound fast, wellbeing to be the key consideration of customers, says Six Senses CEO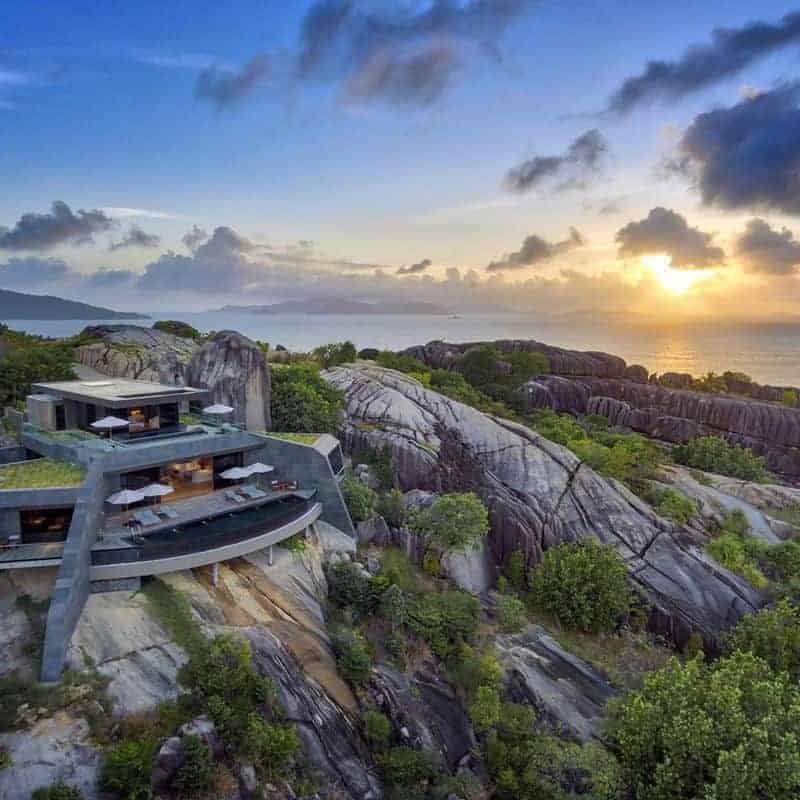 Image Source : sixsenses.com
In an engaging conversation with the GWI VP, Research and forecasting, Six Senses CEO Neil Jacobs put up some optimistic views encouraging for the wellness tourism industry. According to him, people are really fed up of the Covid-19 related stress and those with financial stability would be the first to move out. The pent-up demand will generate an initial rush but there will be social distancing and other strict safety protocols. Something for the private airlines to cheer as they are likely to get good business from wellness tourism. Remotely located resorts and wellness accommodations to be in the top priority list. Spacious properties close to nature where people can move about freely will resonate with customers' preferences. Customers' behavior towards wellness will change in the post-Covid era. Properties will be more inclined towards wellness and sustainability creating special models keeping customers' wellbeing at the forefront.  Virtual wellness  to continue  but with more immersive experiences.
29/06/20
Travel bookings see a sharp rise as blanket travel restrictions ease in the UK from 6th July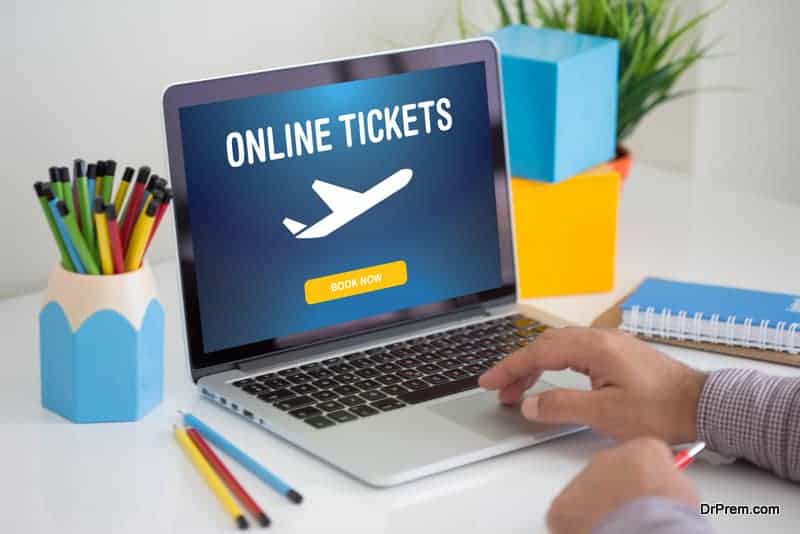 The phones never stopped ringing in the office of travel companies. As per the expression of travel companies, travel bookings have 'exploded', reports BBC as the announcement from the UK ministers came in. According to the managing director of the TUI, UK and Ireland, the bookings shot up by 50% the last week compared to the previous one. Lastminute.com, another travel company witnessed 80% surge in travel bookings. This is largely due to Spain lifting travel bans for the Brits. More positive news, vacationers from the UK will get the opportunity of holidaying in certain European countries without going through the 14-day compulsory quarantine upon return.
The list of selected travel destinations for the UK vacationers is due to come out this week. Expected inclusion will be Spain, Italy, Netherlands, Greece, Finland, Turkey, Belgium, Norway and Germany with Sweden and Portugal being notable exclusions.
24/06/20
The silver lining is visible to the Indian hospitality sector, wellness and medical tourism likely to bounce back fast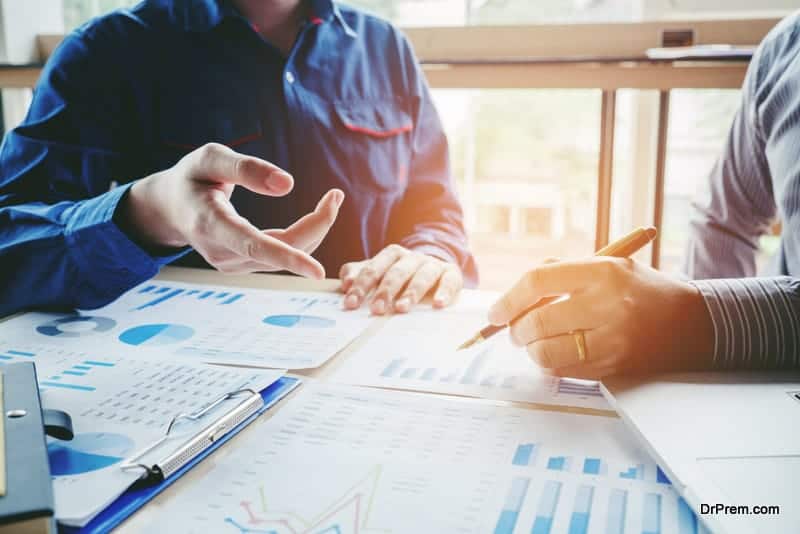 Not everything is bleak for the hospitality industry. Industry experts believe although the travel and hospitality is the worst hit sector by the ravaging pandemic, revival and survival is possible with total business restructuring and orientation.  According to them, the outbound and inbound international tourism will take at least 6-7 months or 1 year to recover but segments likely to bounce back fast are domestic tourism, wellness tourism, spiritual tourism and medical tourism. MICE tourism will take a much longer time to recover.
23/06/20
Costa Rica plans to open for tourism from July, allow tourists from low-risk countries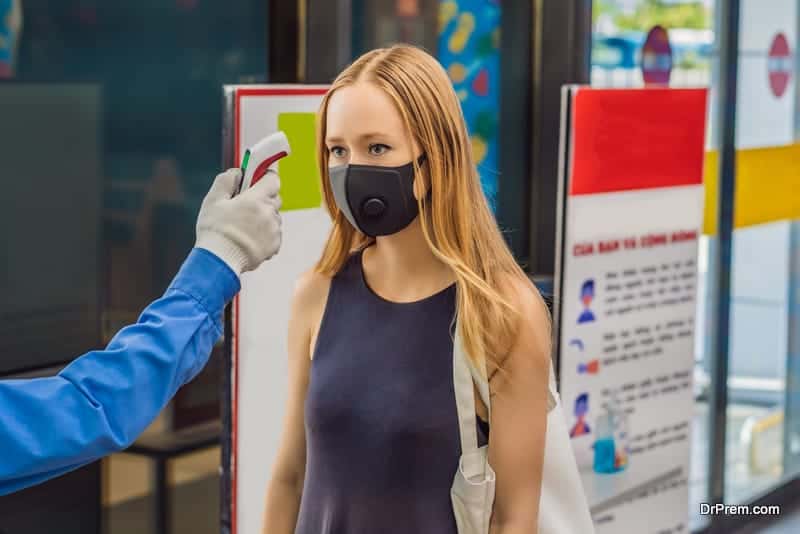 Popular in the region for eco-tourism and bio-diversities, Costa Rica looks forward to open for tourism from July. The country is going through an extended lockdown that is to end on 30th June. Till now, Costa Rica has been successful to a great extent to keep checks on Covid-19 infections while entire Latin America is witnessing a dangerous surge. Wellness tourism in Costa Rica is a big contributor to the country's economy. International tourism will be allowed in a staggered manner from low-risk countries maintaining the highest standards of health safety regarding social distancing, sanitization protocols and traceability. These are applicable to tourism companies, tourist board, accommodation, spas and wellness resorts and local transport. Special safety and social-distancing guidelines are framed for wellness tourists taking part in kayaking and white water rafting. 80% of tourists in Costa Rica are known to take part in soft adventure activities.
Tourism ministry presents India as a Yoga destination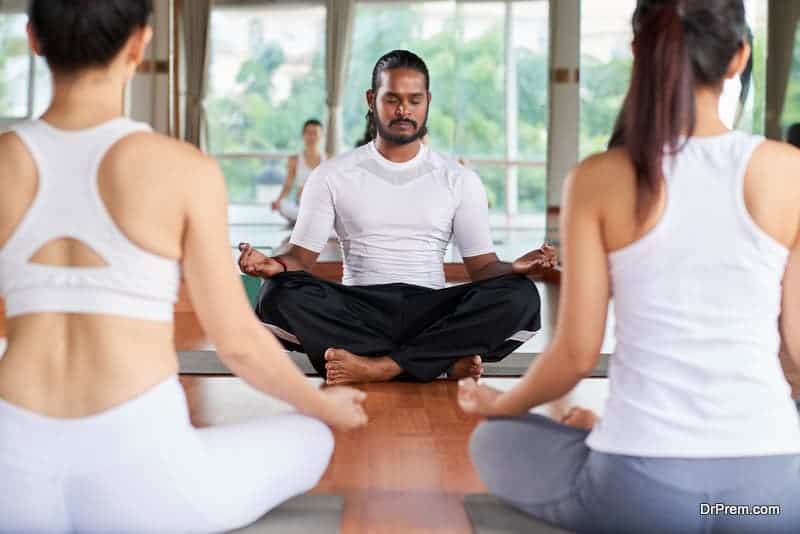 In a new turn to the wellness tourism scenario of India, the tourism ministry on the International Yoga day presented the country as a leading Yoga Destination. The webinar held on the International Yoga Day highlighted the present Yoga scenario in the country and how it can be leveraged to scale up wellness tourism attracting both domestic and international travelers.
Costa Rica aims to position as the destination to "Improve mental and physical health", shores up "Wellness Pura Vida"
Costa Rica's "Wellness Pura Vida" style of living has been successful in carving a special wellness niche for domestic and international wellness tourists. To further strengthen its wellness tourism potential, the Costa Rican Tourism Institute "ICT Capacita" digital platform has launched free courses to help stakeholders make the best of the emerging opportunities amid this crisis. Guided by wellness tourism experts and professionals, it aims to create new business ideas, strengthen the existing ones along with proper guidance to the budding entrepreneurs about special Covid-19 prevention strategies. Costa Rica's Wellness Pura Vida lifestyle facilitates reconnection with nature through various activities bettering the physical and mental health of the tourists.
22/06/20
MTDC to ramp up wellness resorts for medical travelers, awaiting government nod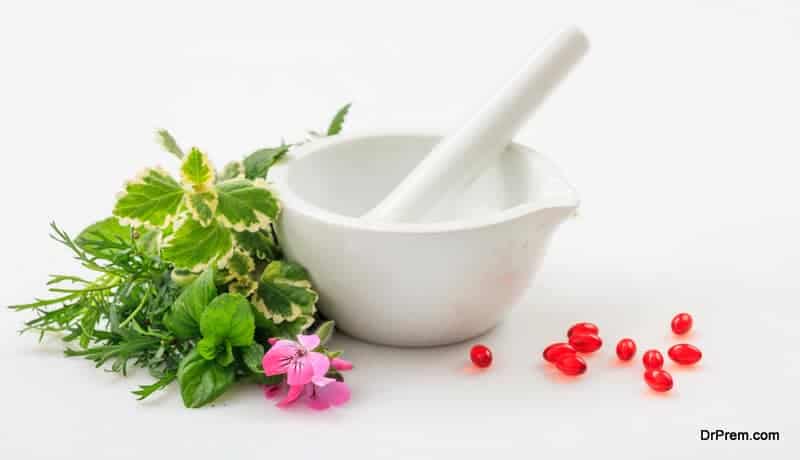 The Maharashtra Tourism Development Corporation plans to revamp its resort services to foray into medical and wellness tourism. Owing to the prevailing pandemic, it is natural for travelers to be hesitant in travel. However, being locked up for months has created a yearning for a break in many travelers who may prefer driving to nearby places. MTDC plans to revamp its wellness services in 30 resorts with its prime focus on naturopathy, Ayurvedic treatments and other natural therapies to enhance physical health and overall wellbeing of the guests. All these will be followed with strict adherence to social distancing and sanitization protocols.
21/06/20
Shreyas Yoga Retreat, Bengaluru opens on 15th June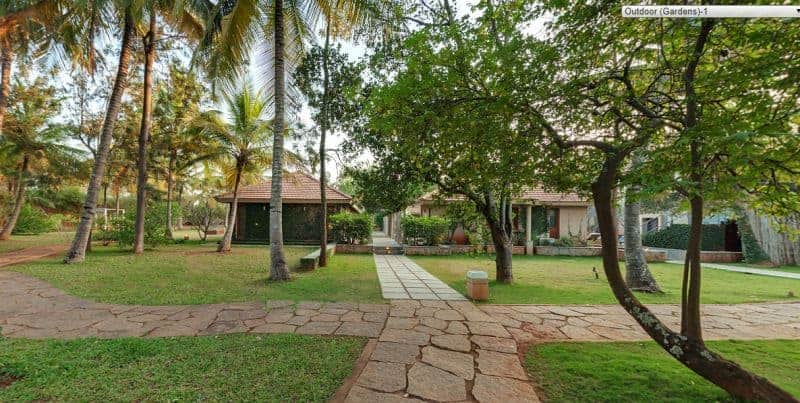 Image Source : shreyasretreat.com
Shreyas Retreat in Bengaluru took a step ahead by welcoming the first guests from 16th June. The prevailing pandemic has made wellness relevant more than ever. People are more eager to work on their wellness not only to beat this pandemic but also to be better prepared for such future combats.  Which physical distancing very much in place, wellness resorts and retreats might find extremely difficult to resume its normal operation. In Shreyas, it is a different story.  12 cottages allowing only 27 guests ensures strict adherence to physical distancing along with other safety norms like body temperature scanning and measuring oxygen saturation in place. Guests are provided with personal safety kits, yoga mats, etc.
19/06/20
Thailand, the global medical and wellness hub, ranks 6th among 41 countries by the International Healthcare Research Center's Medical Tourism Index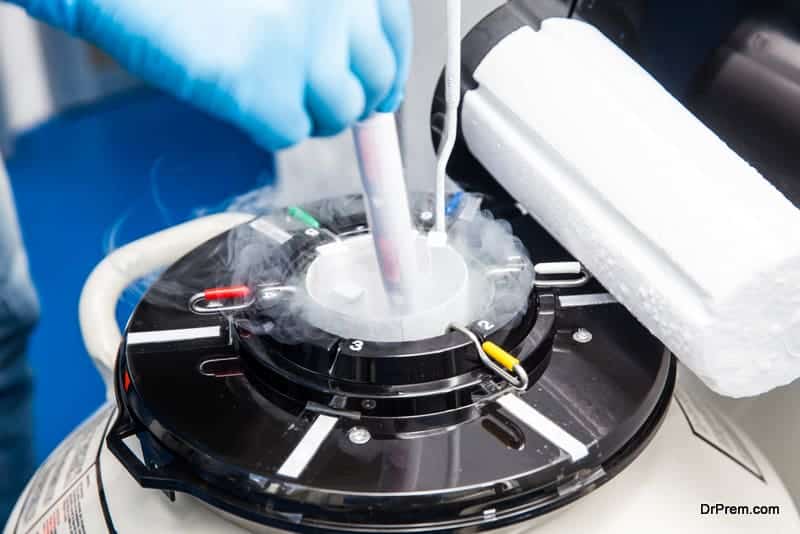 Thailand's world-class health infrastructure, great opportunities in wellness services and spas and highly-skilled professional services have made the country a medical and wellness hub not only in Asia but also beyond it, reports BangkokPost.  In terms of tourism attractiveness, quality medical services and efforts in bagging international accreditation for its hospitals Thailand ranks 6th among 41 countries. In quality and service, it ranks 18th out of 41 countries.
The Thailand ministry is promoting 10 prime medical and wellness service domains namely anti-aging and regenerative medicine, alternative medicine, cardiac science, dentistry, musculoskeletal disorders, IVF procedures, oncology and precision medicine.
Industry experts see tremendous growth prospect for spa wellness post covid-19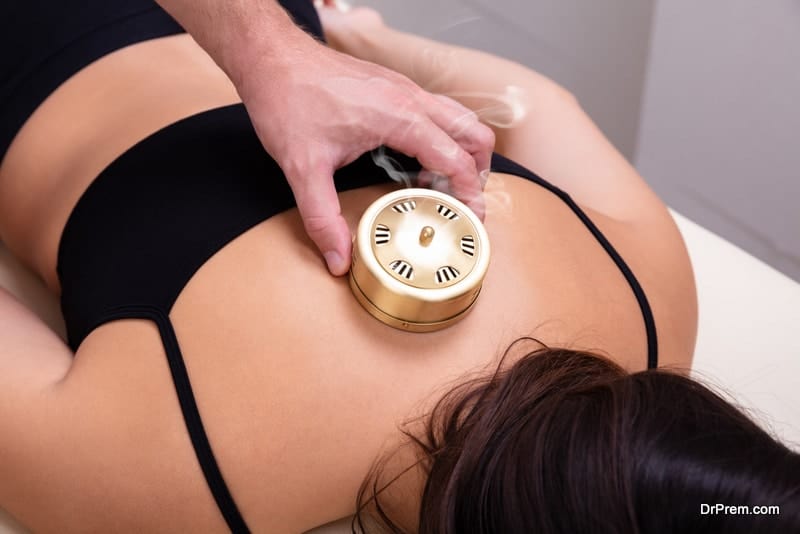 More good news for the wellness hospitality sector!Experts anticipate a boom in this sector post Covid-19 reports Hotelierindia.com.  The post-covid world will drive wellness obsession. The $4.5 trillion Global wellness industry is expected to be revamped with more focus on holistic wellness than medical wellness. Personal nutrition, relaxation, rejuvenation and everyday wellbeing factors to be counted more. Isolation gateways, immersive experiences, preventative healthcare programs, immunity-boosting programs, traditional therapies, organic diet, in-room gym and private spa and massage facilities would be the top preference of visitors.
15/06/20
Visiting Virtual Wellness Retreat – new norm of wellness travel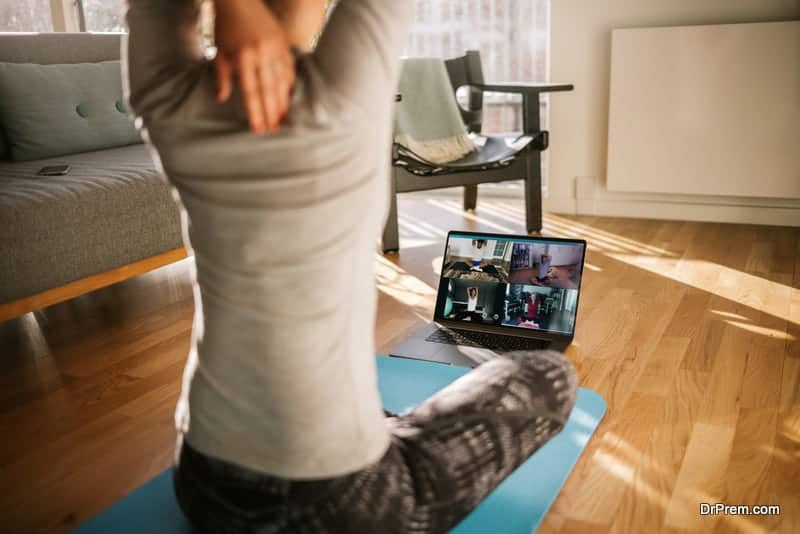 Getting away for a rejuvenating vacation to rejuvenate and recharge our body and mind was never so important but never so difficult as well, thanks to the pandemic-induced lockdown. Despite restricted physical movement, visiting wellness retreats has never been so easy. Enter the Virtual online retreats. They are taking you to the place where you want to be. You can take part in your choicest wellness programs. Even after the travel restrictions are off, virtual online retreats will continue to entertain clients unable to visit their brick-and-mortar resorts with personalized online programs. Sharing experiences and tips and even participating in cooking classes from home has never been so exciting!
9/06/20
Korea selects 9 prime wellness vacation spots to treat tired and exhausted souls in 2020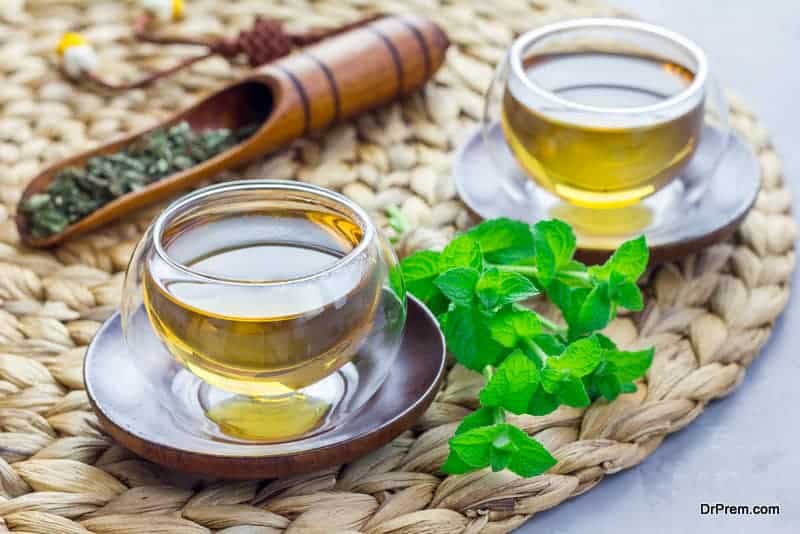 Korea offers a great wellness solution for fatigued bodies and souls fighting the Covid pandemic. Selected by the KTO, these are 9 themed wellness spots falling under 4 categories namely, beauty and spas, nature and forest, healing and meditation and oriental medicine. Wellness travelers can select any of these spots based on their requirements and preferences. For example, Naproy Farm under the nature and forest category is full of cypress trees known for releasing heavy doses of phytoncides having a magical effect on stressed minds. A variety of nature immersion programs are offered where wellness seekers can extract maximum benefits. Those eager to engage in spas, KTO suggests a great oceanfront resort in Busan. In 2019, Korean wellness tourism welcomed nearly 250,000 international tourists in KTO recommended vacation spots, a 68% rise from the previous year.
3/06/20
Cebu to rebrand itself as the post Covid health and wellness hub of Philippines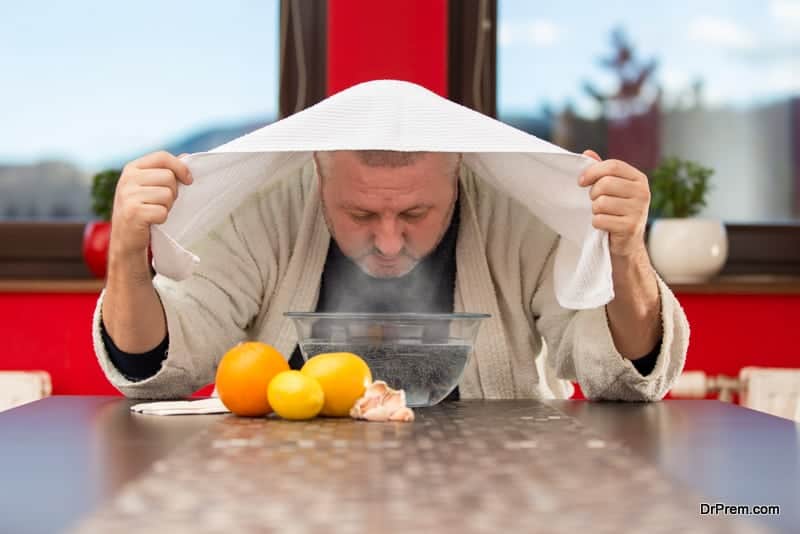 Cebu, already an established wellness tourism destination of Philippines plans rebranding itself as the health and wellness hub as the country slowly eases restrictions, reports Cebudailynews. Given the ample ingredients of wellness inherent to this place, the local government is considering specific plans to create health and wellness programs native to the place that could beat Coronavirus and similar infections. Top regimens include steam inhalation (tuob) to strengthen respiratory health and higher Vitamin C doses available from abundantly grown citrus fruits and supplements supported by the curative effect of the unpolluted fresh sea breeze. The targeted wellness avenues are – boost immunity system, gain mental strength and calmness that would lead to ultimate wellness.
21/05/20
New models emerge in wellness, science-based approaches to be the prime driver.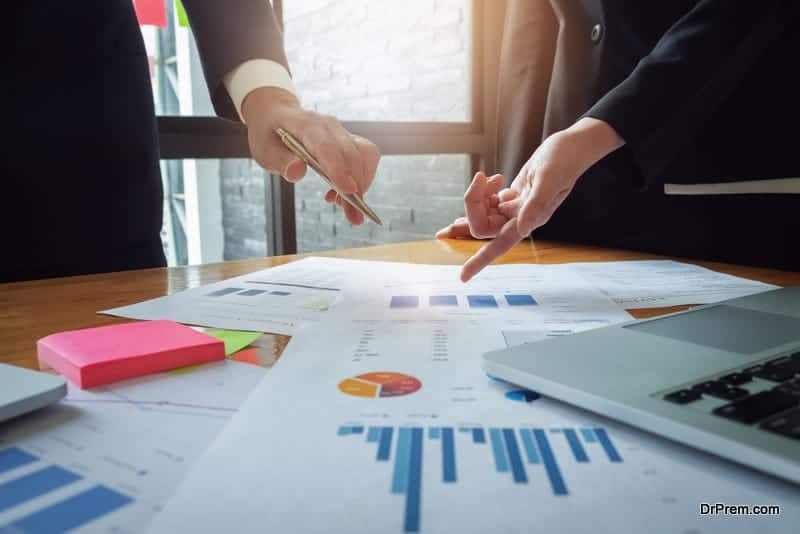 The Covid-19 pandemic has elevated personal health and wellness awareness more than ever.  Contactless programs in fitness, nutrition and mindfulness are likely to be the top picks as the world opens up for travel. Skift reports, superficial treatments will take a back seat while reinforcing body immunity to reduce vulnerability to diseases will be the prime focus. Preventative and rehabilitation holidays will see more takers. Wellness seekers will seek more science-based approaches delivering measurable outcomes. High net worth individuals, investors and established developers are looking for more advice and suggestions to enter into the wellness market for more dynamic expansions.