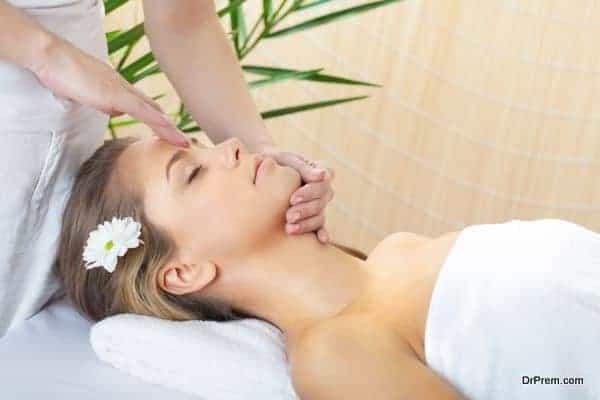 Thailand is a nation which is highly predominated by the tourism industry. Apart from the general allures of tourism, the country is also a popular medical and wellness hub which draws thousands of tourists each and every year.
If we look at medical tourism industry then Thailand is definitely one of the leaders. In the last few years, country is getting more than a million medical tourists annually from around the world. The main reasons for such growth are Thailand's reputation as popular tourist destination, world-renowned Thai hospitality and recognition for being one of the few Asian nations to enter the medical travel industry.
Check out the factors below which have made Thailand a leading medical and wellness tourism destination.
How Thai tourism strategy is going to make it lead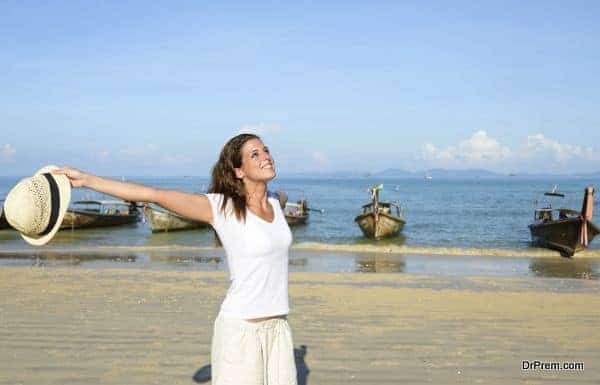 As the economy of Thailand is heavily dependent on this industry, the government has already started making future plans. Every year, it is seen that millions of tourists do come down to this place for vacation and as well as for the medical purpose. 38% of medical tourists heading towards Asia for healthcare services land in Thailand. The figure is expected to go up in the present and the forthcoming years.
Concerned authorities are taking necessary measures so that the nation doesn't fall behind its mission and goal. Experts are leaving no stones unturned in order to ensure that the strategies are made in the correct manner which is supporting this movement. Research and development are going on at a fast pace and on a serious note so that both the tourism and the medical industry flourish more in the near future.
The growing pace of Health tourism in Thailand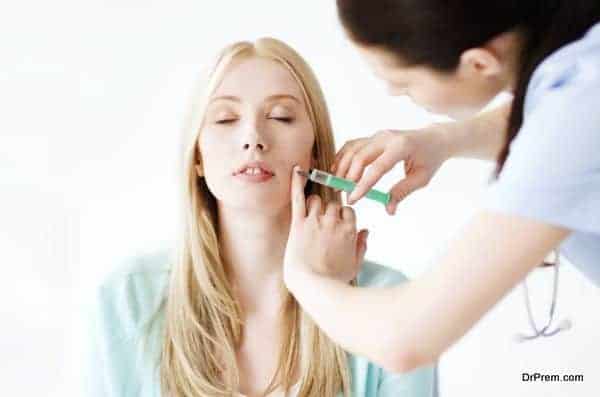 Health tourism in Thailand is growing at a faster pace at 16% as reported by BBC travel. Every year the country welcomes nearly two million visitors looking for some kind of healthcare and wellness treatments. They enjoy vacationing in different island resorts and spend more than other tourists. The country has made rapid advancements in creating robust infrastructure for  healthcare facilities.
Famous Thailand Health treatments (Medical and Wellness)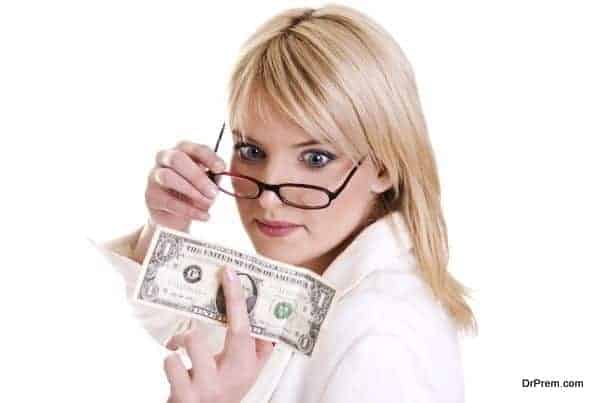 From Ayurveda to cancer treatments, from eye surgery to general medical checkup, this nation has come up with a huge gallery of treatments. Institutions have grown in big numbers which make these medical services available for the masses. People have started gaining faith in these services originating from this nation.
The services are neither overpriced and nor too expensive and in most of the cases the common people can afford it easily. If you require any sort of medical help you can also visit this part of this world and avail these services.
Thailand wellness retreats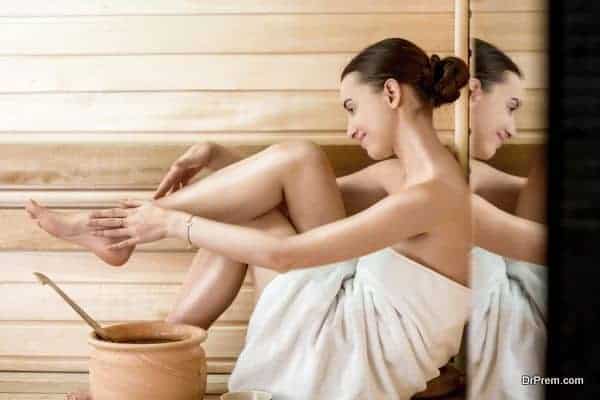 While you are in Thailand you will find a lot of wellness retreats whose services can be availed easily. You can check out the websites of these retreats and check out the type of services that they offer for the general public and as well as for the tourists. The services are so appealing that every year thousands of tourists do drop into this part of the world just to get a checkup done.
As a matter of fact, people are referred by doctors of their own nations to visit this country and avail the services provided by these retreat centers. You can easily check out the internet to know more about them. Check out their different courses which will make you think that you should avail them with immediate effect. The advancement of medical science in this part of this world has popularized these retreat centers to a great extent. So what are you waiting for? Just surf the internet and gain more information about this.
Top anti-aging treatments Thailand offers as part of medical tourism
According to a well-known Chinese proverb, journey is a reward and many people coming to Thailand seem to believe it. Life is also a journey and if you desire to prolong it then there are many anti-aging treatments available nowadays which can work wonders for those interested in increasing their life span and well-being.
Medical tourism in Thailand
Thailand is emerging as a destination for medical tourism where healthcare system has been developed in recent years. There are now hospitals and clinics with latest equipment to provide patients with high quality treatments, which at the same time are quite affordable as well. Medical tourism is getting even more impetus from the fact that people coming to Thailand can enjoy the laid-back beaches, visit some of the most ancient temples in the world and cherish natural beauty of the country apart from undergoing anti-aging treatments.
State of the art facilities
Your journey to Thailand will be worthwhile since after coming here you will find that there are experienced physicians and experts therapists available to provide you with the right treatment having integrated approach to delivery of health services.
Let us now look at some of the most popular anti aging treatments that you can select from when you are in Thailand.
Live Cell Therapy: As we grow old, damaged cells start to amass inside our bodies, which results in skin wrinkles and weakening of the immune system. To cure these problems electrolytes and living cells are injected for slowing down the cell degeneration as well as aging process. In chronic diseases, this treatment has proven to be quite useful.
Chelation Therapy: In this treatment, the procedure involves injecting one type of chelating agent inside the body to flush out heavy metals present in blood. Benefits include better blood circulation, and reduction in hypertension. The anti aging benefits consist of improved energy and better performance of anti oxidants present in the body.
Traditional Chinese Medicine: In TCM a variety of Chinese herbs are used to cure diseases and work as anti-aging medicines. These work excellently improving longevity and cure problems like back pain and osteoarthritis.
Oxygen Therapy: Oxygen is important for metabolism and with age, our level of metabolism goes down. In this therapy, some amount of blood is taken out from patient's body and boosted with oxygen. After that, this blood is re-induced into bloodstream. The benefits of this therapy are strengthening of immune system as well as increase in antioxidants in body.
Thailand is fast becoming a spa tourism hub for Asia
Thailand, a leading medical and wellness tourism destination in Asia also tops in medical and wellness spa services. This is because of Thai government's special policy to promote alternative treatments and herbal medicines through medical and wellness spas. Foreign companies offering spa treatments in Thailand received special incentives along with 100% ownership. Establishment of leading medical and wellness players in the last decade namely, Bangkok Mediplex, a one-stop shopping center for all health and wellness needs, World Medical Center and many others further boosted spa and wellness tourism market.
Medical and Wellness Spa
This is a new concept of alternative healthcare, which is different from Western medicine. Main aim here is holistic healing which utilizes naturopathy, ayurveda, yoga and acupuncture. Most of these spas make use of holiday treatment procedures consisting of body scrubs, aromatherapy and Thai massage with the aim to connect mind, spirit and body together.
It is worth mentioning that Thailand is one of the well-known spa destinations in the world and millions of people are coming here every year to spend a rejuvenating holiday. Earlier Thailand was just a location for people looking for a holiday destination but now it has changed and people are looking at the country as a destination for their holidays as well as medical treatments.
The Cost Factor
If we look at wellness spas in US, we will find that most of them accommodate rich clientele since spa treatments are considered to be expensive. As for example, in US if you go for massage, ayurveda treatment and aromatherapy then it will cost you around $400 and if you plan a weeklong stay at any popular spa then the expenditure will cross a few thousand dollars.
In contrast, if you take aromatherapy for 2 hours, it will cost you about $30, Thai massage is priced at $15, yoga classes of ninety minute duration cost $10, thus a full day of traditional healing therapies for just about $50 as compared to $400 in the US.
Rewards and privileges
Various rewards and privileges for tourists right from airfare discounts to reward points in shopping, dining, medical treatments, wellness services and other recreational activities in selected facilities are additional  attractions for tourists who can get the full essence of vacation and medical treatments combined.
It leaves little doubt why Thailand has emerged as the Mecca of medical and wellness tourism. Wellness tourism has played a vital part in making the nation a more viable destination for tourists.