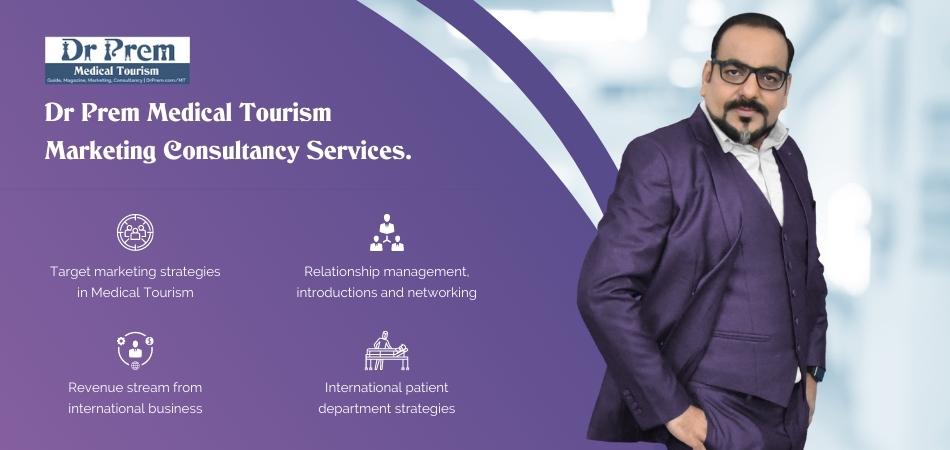 Global medical tourism seems to be on the recovery path after dealing with severe blows of Covid-19.  Mass cancellations hit hospitals and the hospitality industry catering to foreign patients. The recovery though slow is promising.  Some light is visible at the end of the tunnel. Countries that managed to flatten the Covid curve are slowly opening borders for foreign medical travelers.
Post global economic crisis, employment in tourism and hospitality was the highest about 35% while other sectors grew by 11%. Tourism has been the major employment provider for the vulnerable sections namely the youth and women. Despite the scary number of millions of job losses in this sector, it has the ability to bounce back faster than others. Amid this situation, it is more important for stakeholders to follow the principles of UNTWO Global Code of ethics for tourism.
The UNTWO has released a call for action to mitigate this devastating impact on socio-economic sector and accelerate the growth by taking effective steps in crisis management and mitigating the impact, providing stimulus to speed up the recovery and proactive planning for the future.
Here we bring you some significant industry updates highlighting the possible future medical tourism trends and hidden opportunities.
22/07/21
International medical travel shows good signs of rebound almost to that of pre-pandemic levels
Massive cancellation of elective and non-elective procedures due to restricted travel in pandemic has created a huge pent-up demand. As borders loosen their restrictions, medical travel is quick to rebound. As put by the Chief Operating Officer of Medical Departures, the US traffic of international medical travel has picked up almost the same as of pre-pandemic levels shooting up the dollar earnings by 20-50%. And this is mostly by those who have deferred treatments.
Driving past the borders by car is the most opted route for medical travel considering this mode of travel as one of the safest one. Major medical procedures mostly are pricey in the US where healthcare coverage is not enough to cover the expenses. With vaccinations giving hopes for reduced infection rates, we are likely to see a faster growth in medical tourism.
28/10/20 
Penang eyes tech solutions to boost medical tourism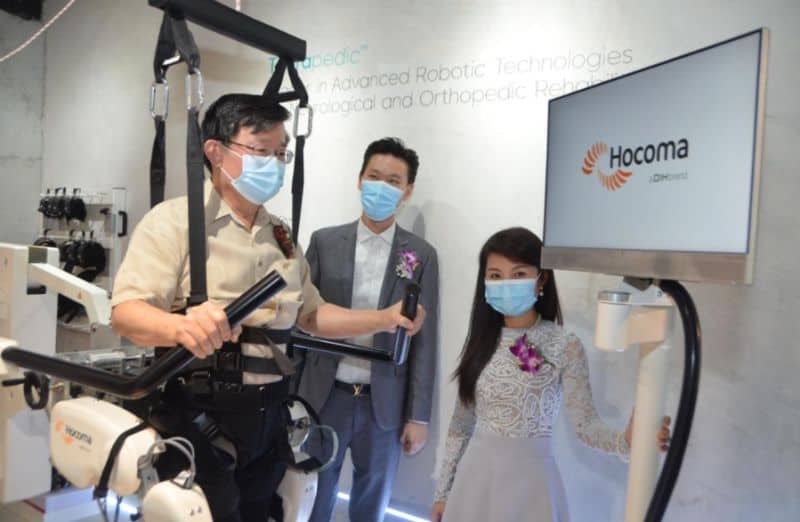 Image Source : buletinmutiara.com
Penang, one of the affordable and pleasurable medical tourism destinations is considering technology solutions like robotics, IOT, and improved data system to increase destination attractiveness in medical tourism. Launching the Therapedic Brain and Spine Robotic Center in Sunrise Tower, Penang, the Chief Minister of Penang presented his optimistic views of digital tech in accelerating patient recovery and increasing life expectancy. This state-of-the-art robotic center, one of its kind located in the northern region would be one of the most affordable rehabilitation centers in the South-east Asia.
22/10/20
Iran coming up as another potential fertility tourism destination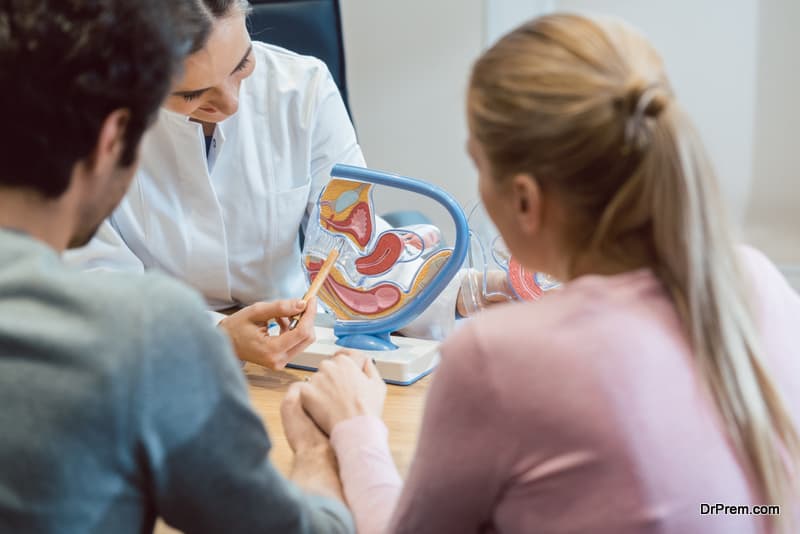 Couples from neighborhood countries highly favor infertility treatments in Iran owing to its high success rates and affordable price compared to other countries. Fertility tourism is a great contributor to medical tourism as couples with fertility issues do not hesitate to seek affordable treatments beyond the border and club it with a great vacation. In Iran, 10-15% of couples in Iran face fertility issues. Rapid advancements in fertility treatments since the last few decades and establishment of more than 70 infertility centers are not only serving domestic clients but also from other countries. Iran attracts Muslims from its neighboring and European countries and Iranians with foreign spouses. Infertility treatment cost in Iran is 50% less than that of the US and European countries with 30-40% success rate. Royan Institute, a leader in stem cell research also is a pioneer in reproductive medicine offering solutions to the most complicated fertility issues.
15/10/20
Malaysian medical tourism sees encouraging signs of growth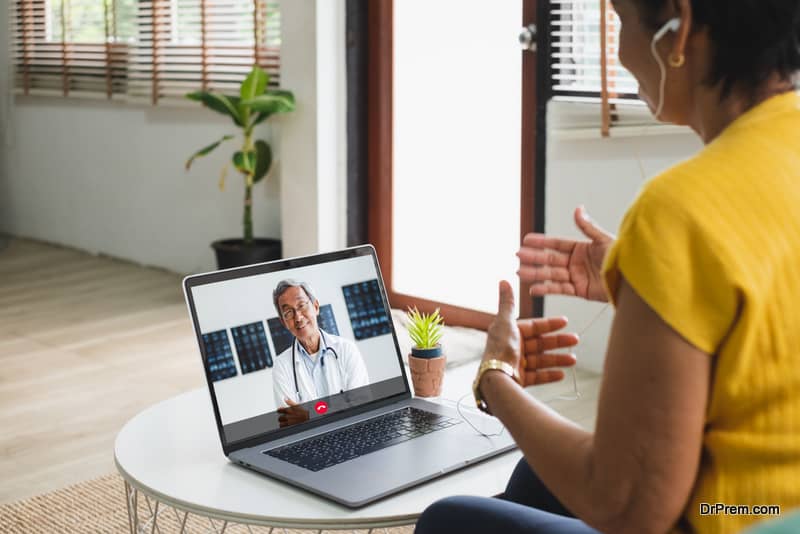 Pantai Hospital Kuala Lumpur (PHKL) finally has something to cheer about. After dealing with severe Covid-19 blows, it has resumed its medical tourism services to international patients especially the cancer patients from Indonesia. The International Patients Center (IPC) of PHKL was flooded with calls from international patients after Malaysia opened its borders from July 1. Most of the enquiries were from new patients looking for various treatments in oncology, pediatric, neurosurgery, cardiology, orthopedic and gastroenterology treatments. However, Malaysia allowed only critical patients of cancer and neurosurgery and pediatric giving top priority to the safety of patients and healthcare providers amid the Covid spike. Shifting to digital approach by providing teleconsultation healthcare support beyond the borders to existing patients who have availed medical treatments in Malaysia is also enhancing the country's image as a popular medical tourism destination.
10/10/20
Sluggish recovery for medical tourism in India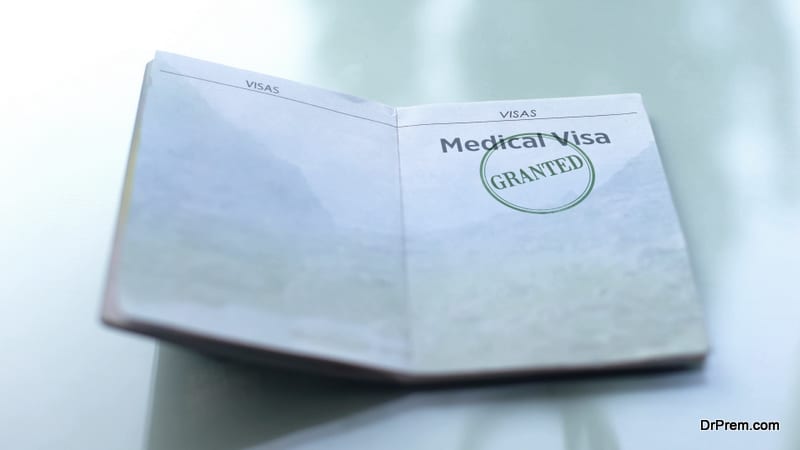 Medical tourism in India resumes on a slow note as it opened its skylinks through travel bubbles with specific countries. Private hospitals in medical tourism hotspots are seeing emergency cases from abroad in very restricted numbers. India received 6, 97,000 foreign patients on medical visa in 2019. In the midst of Covid-19 pandemic, the country is very cautious in issuing medical visas considering only the most critical cases in spine surgery, kidney diseases or stroke rehab. Patients needing emergency care are flown in India either through special air ambulance or chartered flights. In some cases, the quarantine period has to be cut down to hurried surgeries as delaying could risk the patient's life.
08/10/20
Thailand to allow more medical tourists by allowing direct flights to Chiang Mai, Samui, Phuket, and U-Tapao airports
To push the medical tourism recovery, Thailand's Medical Hub Board will table the proposal to allow direct international flights to chief spa resort districts and quarantine locations to facilitate further inflow of medical tourists through Special Tourist Visa (STV).
The proposal has included Samui, Phuket, Chiang Mai and U-Tapao airports along with Suvarnabhumi and Bangkok airports. About 1123 foreigners including their companions have been accommodated in alternative state quarantine generating 114 million Baht revenue. Approvals for the next 2220 medical tourists are pending with more than 3000 estimated to visit Thailand in the near future.
A special online shopping program will be created for the visitors and after 14 day quarantine they will be recommended specific destinations for visit. The authorities are eyeing 300 billion Baht revenue from the long stay visitors to pull up the economy from the doldrums.
01/10/20
Yeongdeungpo Smart Medical Zone (YSMZ) contributes to medical tourism in South Korea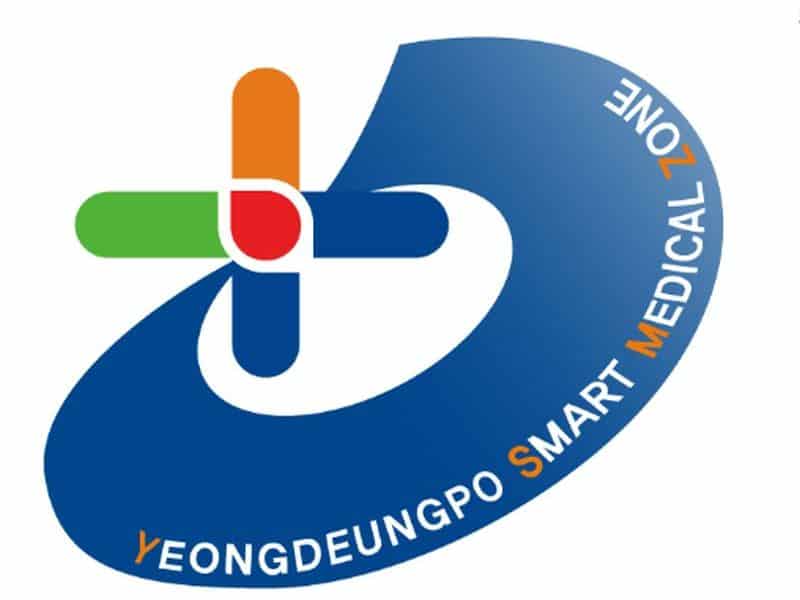 YSMZ is designated to provide specialized medical services using cutting-edge technology and healthcare expertise of hospitals in Yeongdeungpo and cover Yeongdeungpo-dong, Yeouido-dong and Daerim-dong. This medical zone aims to boost the local economy by promoting medical tourism.
Just beside the Gimpo International Airport and within nearly one-drive from Incheon International Airport, Yeongdeungpo-gu, a central station of Seoul is well-connected with public transport system. The YSMZ has tied up with 5 specialty hospitals and 20 medical institutions recognized by the ministry of health and welfare. Foreign patients can avail various types of surgeries in these hospitals and medical institutions and enjoy a great tour as well.
Medical tourism meet goes virtual with Health & Aesthetic Fair on October 23rd-24th 2020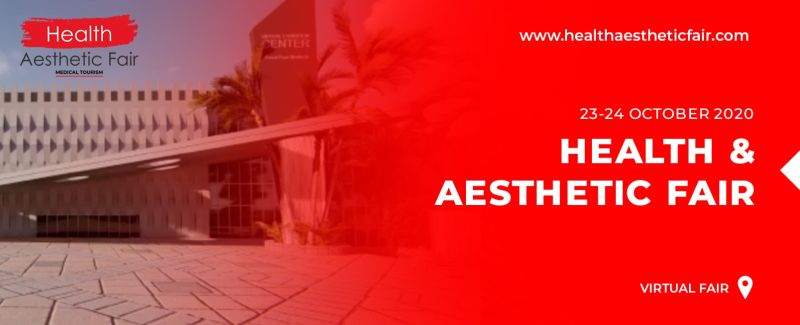 Dubai based Efeexim FZE with 15 years of experience in organizing significant business meets, fairs and events plans for a 'Virtual Meet' with leading medical brands, institutions and agencies of the world. This virtual meet offers an interactive platform for medical tourism stakeholders to identify and discuss post-Covid medical tourism trends and opportunities. Supported by Alanya Health Tourism Association, the participating organizations can meet prospective buyers in a gala function that will be held in Istanbul with all Covid-19 related health and safety protocols in place.
30/09/20
Thailand launches "Expat Travel Bonus, the Healthy Journey from 10-11 October 2020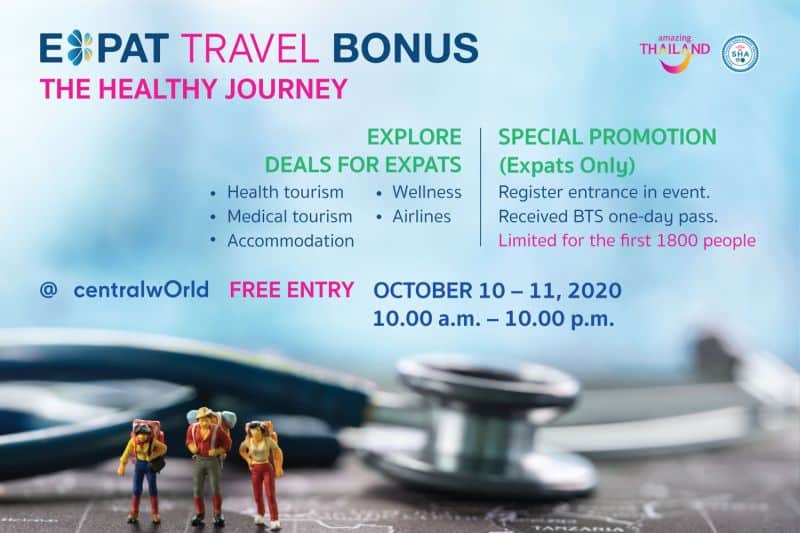 Image Source : static.bangkokpost.com
Thailand's latest medical and wellness tourism promotion initiative 'Expat Travel Bonus, the Healthy Journey from 10-11 October 2020 in partnership between TAT ( Tourism Authority of Thailand) and  other hospitality partners bring special offers and deals for expats staying in Thailand during the travel ban. Expats are lured with a plethora offers include discounted spa and massages in Bangkok, reduced domestic air fares, additional baggage allowance, discounted health checkup packages in selected hospitals and special 5-star hotel packages plus other wellness therapies and wellness program vouchers.
Martkist brings cryptocurrency in Colombian medical tourism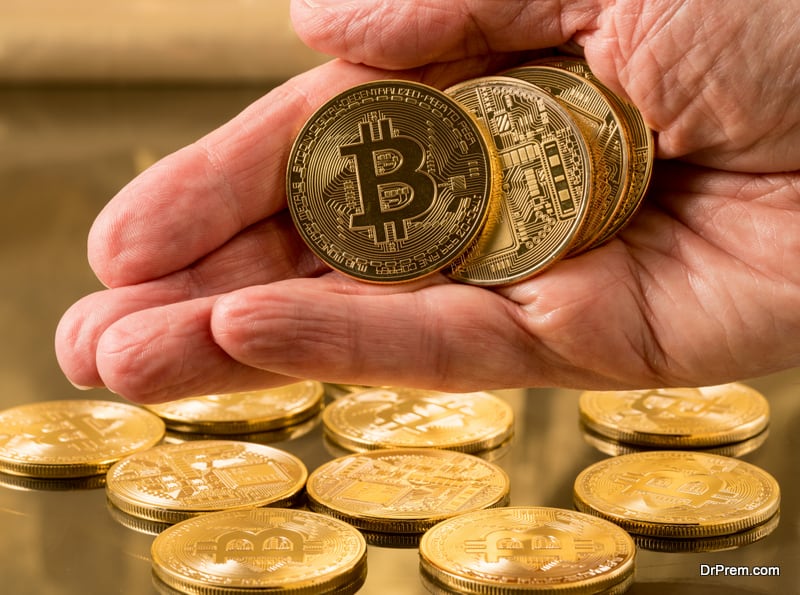 How a small change could lead to a bigger impact is shown by Martkist as it works on making cryptocurrency more accessible and usable in Colombian medical tourism. The project includes the list of doctors and providers of Colombia that can be accessed by locals and medical tourists. Both the patients and physicians will have a better understanding of cryptocurrency and blockchain procedures using MARTK as a regular cryptocoin for daily transactions. This step would further boost the booming Colombian medical tourism facilitating secured and hassle-free payment for patients preventing unnecessary delay in treatments. Payments through MARTK do not require any additional charge like those made through banks or wire transfer.
28/09/20
Kazakhstan, Azerbaijan strengthen ties in medical tourism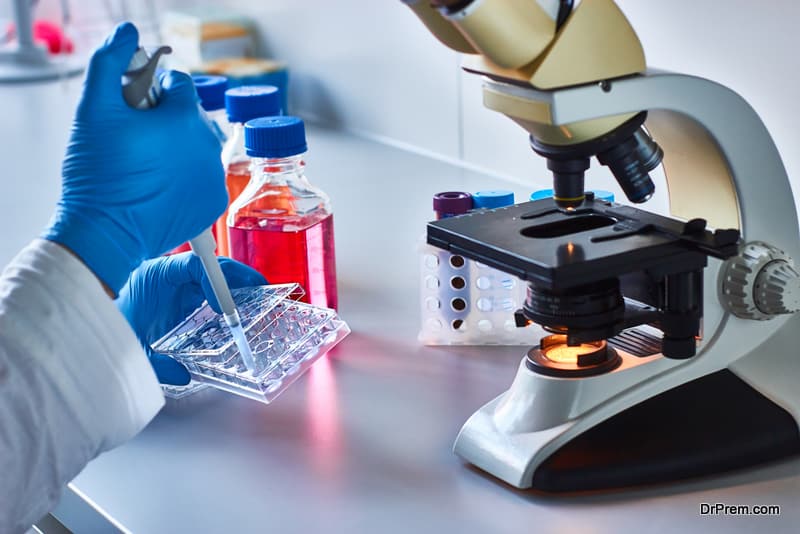 According to Kazinform International News Agency reports in its trend reports on September 25, the Kazakh National Resort Association in assistance with the Embassy of the Republic of Kazakhstan, Azerbaijan inked memorandums of cooperation with the A.I. Karaev Institute of Physiology of the National Academy of Sciences of Azerbaijan and the Duzdag Physiological Center in Nakhchivan Autonomous Republic. It aims to strengthening of bilateral ties in healthcare, medical tourism, spa treatment through knowledge and information exchange in biomedical research and advancements, implementation of joint ventures and conducting training programs for healthcare improvement. Medical tourism in Azerbaijan has been witnessing rapid developments for quite some time and the signed memorandums will be a big boost amid the prevailing lean situation. Both the countries look forward to increased mutual tourist inflow seeking various health recovery programs.
Hotel Nikko Bali Benoa Beach is well prepared for medical tourists visiting Bali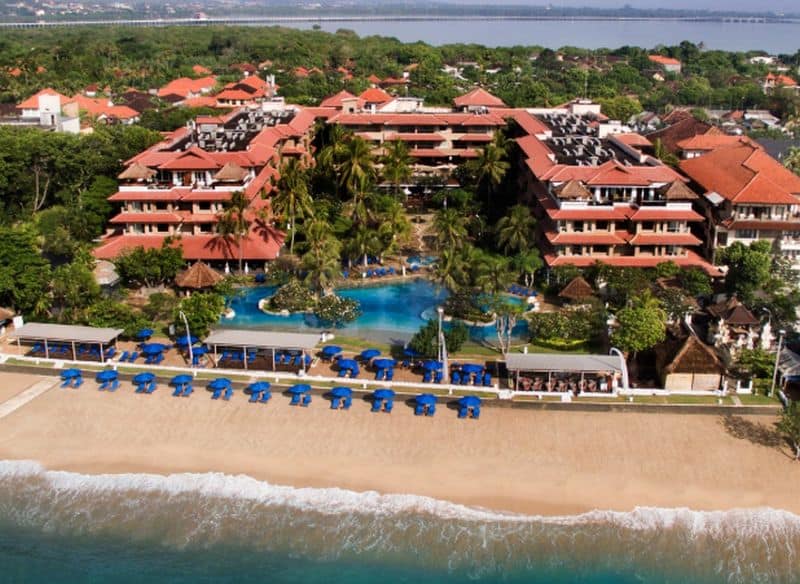 Image Source : hotelnikkobali-benoabeach.com
In a recent tie-up with the Indonesia Medical Tourism Board (IMTB) and BIMC Siloam Hospital, the Hotel Nikko Bali Benoa Beach gets ready for medical tourists with its gratifying services supporting healing. Bali has all the essential ingredients of medical tourism comprising of sophisticated medical care and wellness programs that visitors could avail for their physical fitness and wellbeing while enjoying the island's splendid beauty.
The tie-up is of immense significance as each group is known for its exceptional quality in service delivery. IMTB, a known medical tourism facilitator in Indonesia will guide tourists to avail various treatments in Indonesian cities and help in booking suitable accommodations from the IMTB website. BIMC Siloam Hospital is one of the top class facilities offering highly-demanded skin treatments with highest standards of care and technology. Outpatients of this hospital can avail a 10-night stay package in a deluxe room for two with daily breakfast and one time drop off to the hospital. Hotel Nikko Bali Benoa Beach offers a relaxing experience to guests with beachfront rooms, attentive pampering care and healthy menus (gluten-free and special Japanese dishes) to facilitate faster healing.
23/09/20
Healthcare merging with hospitality (H2H) could boost medical tourism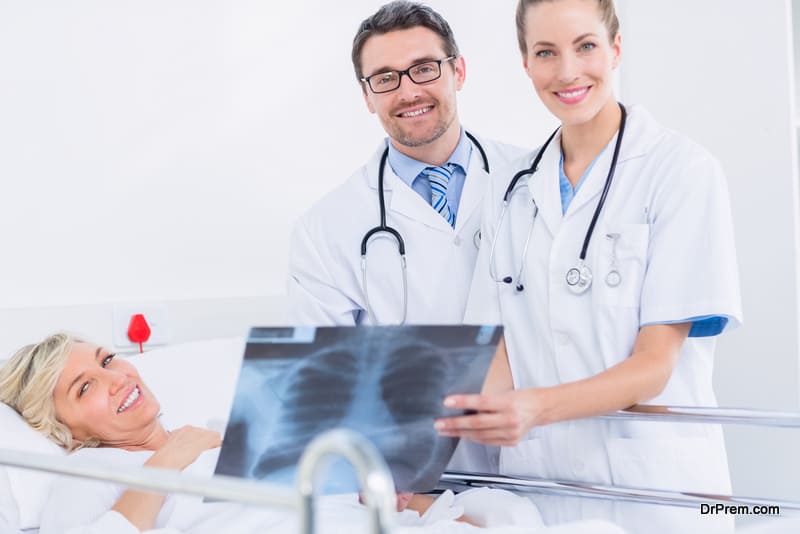 Healthcare facilities welcoming foreign patients have transformed into medical campuses emulating the hospitality industry in many aspects to provide exceptional patient experience. Tie-ups between healthcare facilities and hotels to shelter medical tourists are on the rise. With an innovative blend of health care and hospitality, RosenCare model has boosted its earnings through medical tourism in the US, an example to follow.  In most of the cases of medical tourism, apart from surgery and treatment procedures, 75% of the services provided to medical travelers are hospitality/hotel related that include classy accommodation, dining, transportation, travel, environmental and recreational. Including wellness centers, culinary classes, spas and other relaxing and healing activities in the healthcare facilities or campuses open up great business opportunities by bridging healthcare with hospitality (H2H). According to experts, quality H2H services could create a holistic and more satisfying experience to the patients/guests.
21/09/20
Turkey health and medical tourism fetches over $1bn in 2019, aims 10bn earnings by 2023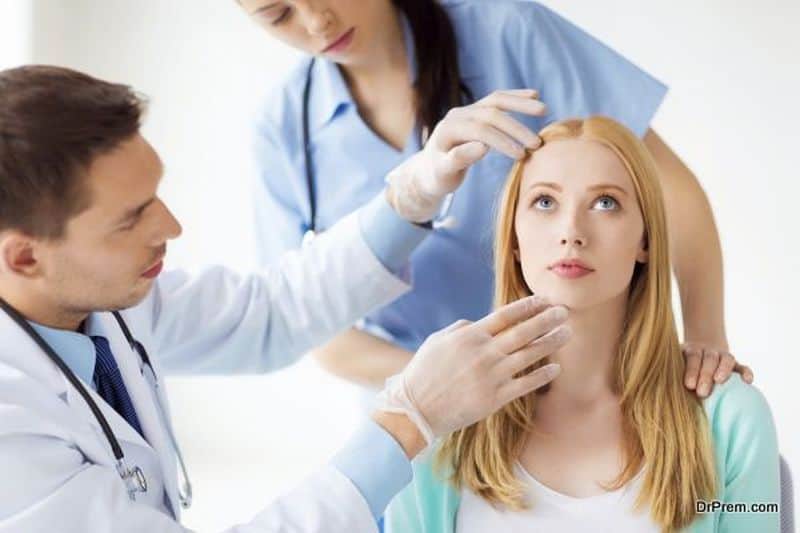 Health tourism adds nearly $1bn revenue annually to Turkey's economy with 60% coming from plastic surgery as declared by Yusuf Temrel, the CEO of Doc's Health Tourism Agency. Turkey received total 662,087 patients last year for health and medical tourism services and tourism revenue earned from them last year was $1.6 billion. He further added, the first quarter of 2020 fetched $187.9 million revenue and the number of foreign patients was 143,266 mainly from Iraq, Azerbaijan and Turkmenistan. The healthy ministry targets increasing medical tourists in Turkey to 1.5 million by 2023 expecting $10bn earnings. He emphasized,  health tourism in Turkey shined during the testing times of the pandemic that spoke largely about the country's robust healthcare infrastructure and experienced medical professionals. Turkey will continue to be one of the most sought after destinations among health travelers.
Tightened border control forces Malayasia cut medical tourism targets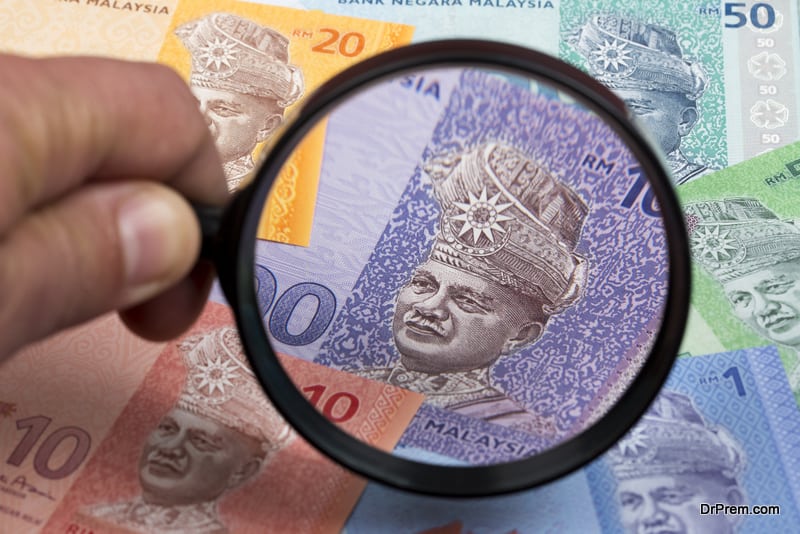 Increasing local Covid-19 outbreaks and tracing overseas visitors have forced Malaysia to revisit medical tourism targets. Recent Covid-19 resurgences around the world have forced Malaysia to tighten its borders with medical tourism hitting another roadblock. The country expects 800 million ringgit earning ($194 million) from medical tourism next year against 500 million ringgit this year, which is far from 1.7 billion ringgit earned in 2019 and the set target of 2 billion ringgit in 2020. According to Sherene Azli, the CEO of MHTC, the borders were expected to be opened sooner on the presumption of reduced Covid-19 infections around the world. She apprehends that this restriction may persist till mid-2021 or may even extend to 2021 end.
Dubai posts 4% growth in medical tourists last year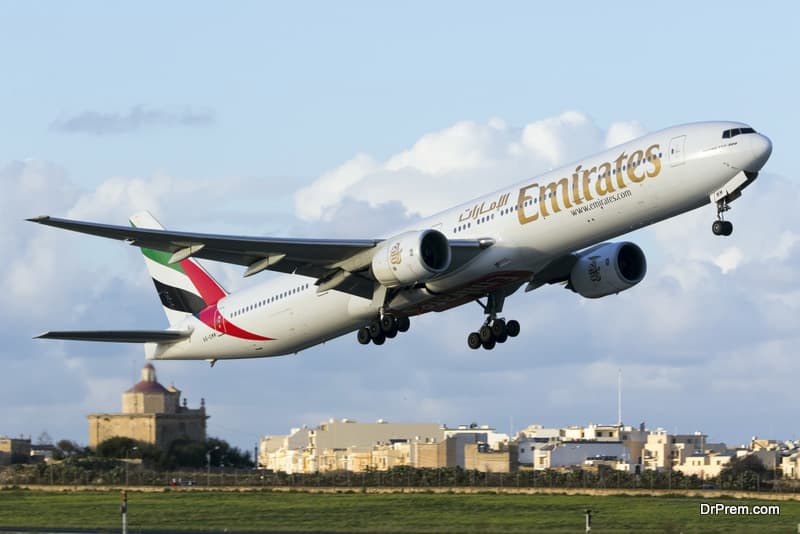 According to the numbers released by the Health Tourism arm of the Dubai Health Authority (DHA), the Emirate city scaled a 4% growth in medical tourism numbers touching 350,118.  The numbers include all overseas patients like those from other parts of the UAE, Gulf citizens, expatriates from the gulf and other countries. The exact numbers implying the number of tourists flying to Dubai for treatments is unknown. Comparing figures of Dubai with that of other countries would not be fair enough as people coming from different states of the UAE and expatriates working are also counted which is not done in other medical tourism destinations. However, Dubai aims 500,000 medical tourists by 2021, 50% from the UAE itself and the rest from other countries.
19/09/20
Scientists evaluate medical tourism prospects in Russia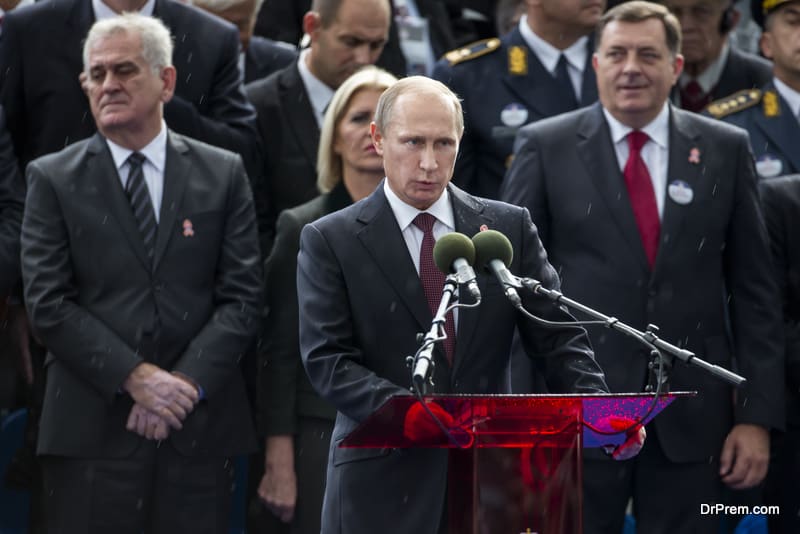 Scientists from the Sechenov University in an interview with the Russian healthcare experts assessed medical tourism prospects in the country. Russian medical tourism is in the preliminary stages. It was just in 2018 that the state head Vladimir Putin took interest in this matter. The interview was focused on market growth impediments and essential measures to attract foreign patients. Heads of 36 medical organizations taking part in the survey dug out three important problems. One, low awareness of foreigners about medical services in Russia, two, lack of competent doctors and specialists conversant in foreign languages and three, resource crunch. Problems in accommodation and documentation for visa processing add to the impediments. However, a majority of the experts agreed problems in personnel and equipment need to be addressed first. Geographical proximity to the CIS countries, low cost of healthcare services, well-equipped clinics and qualified specialists pose competitive advantages for Russian healthcare. The prime objective as of now to go for organized development of medical tourism according to experts.
16/09/20
Trickled flow of foreign patients in Ahmedabad hospital shows signs of medical tourism revival in India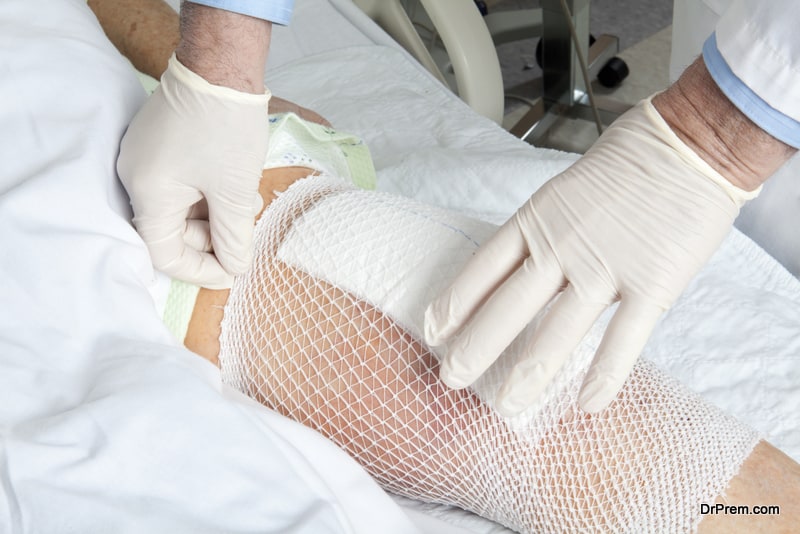 After 6 months of lull finally, Ahmedabad is welcoming foreign medical patients in very low numbers. The HCG hospital treated its first international patient in the last six months, a 57-year old Tanzanian female who underwent a knee replacement surgery. Ahmedabad is a popular medical tourism hub in India with large corporate hospitals attending foreign patients in bulk. But owing to the Covid-19, all the hospitals are passing through a lull phase one of the longest in recent times. The HCG Hospital alone handles about 500 overseas patients annually but the number has been below double digits this year. Medical tourism in India has resumed at a very slow pace as very few international flights are in operation. Procuring a medical visa these days has been an uphill task unless the patient's case is duly supported by official letters.
15/09/20
GCC hailed as the 'medical tourism capital' of the world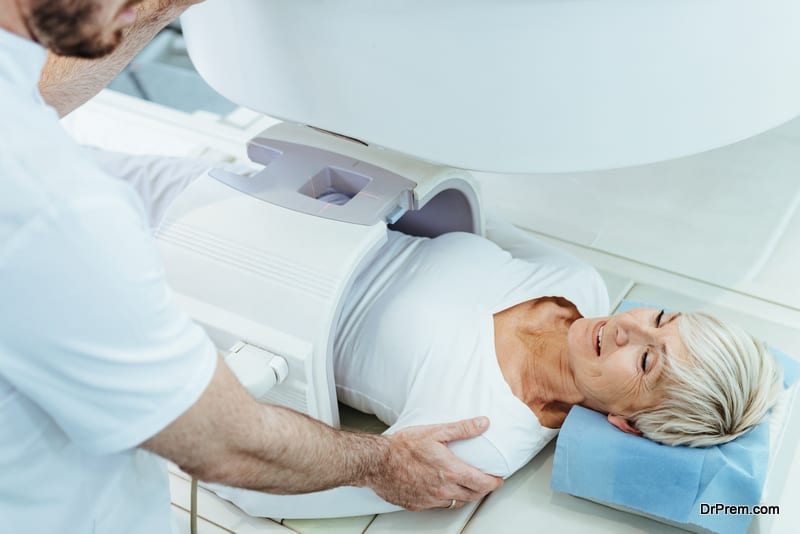 Medical tourism in the GCC region has been through an interesting developmental phase finally emerging as the 'medical tourism capital' of the world. In the latest medical tourism index rankings, all the member countries have received higher rankings making GCC region the global medical tourism hub.
According to the Medical Tourism Association, the UAE stands first in the GCC region medical tourism rankings followed by Oman in the 2nd and Bahrain in the 3rd position. Both Saudi Arabia and Kuwait received 4th and 6th rank respectively.
According to the judges, Dubai received accolades for its comprehensive system and Oman for its "high quality healthcare destination".  Bahrain was appreciated for several reasons – higher number of annual visits and the 2.5 km long King Fahd Causeway connection to Saudi Arabia.  Bahrain's development in specialized healthcare especially in cardiology and oncology has tremendous growth opportunities supported by prominent healthcare institutions namely the Royal College of Surgeons and the upcoming US$270 million King Abdulla Medical City. Global medical tourism expenditure for GCC countries on foreign treatments for its citizens is over $2bn annually which has created a high demand for top class local medical facilities to support its own citizens and medical tourists alike.
Penang medical tourism rethinks of entry ban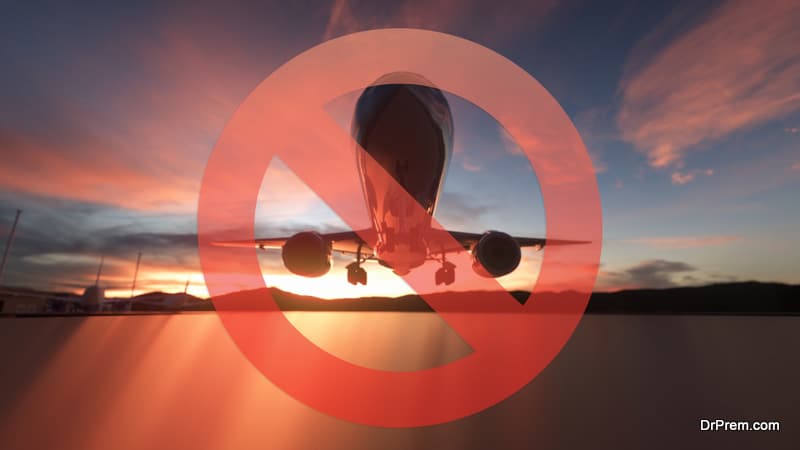 Medical service providers of Penang are requesting the Malaysian government to rethink of the blanket ban on medical tourists from high-risk countries. This move has been a big blow to the country's fast-growing medical tourism industry. Initially, the country announced the entry ban for long term visitors from Indonesia, India and Philippines which got extended to other countries having more than 150,000 Covid-19 infections. All these countries falling under the travel ban contribute to 60% of annual medical tourism sales. The government's hopes to attract 2 million medical tourists through the campaign Malaysia Year of Healthcare Travel nosedived by the Covid-induced travel restrictions.
Penang medical tourism providers feel a reconsideration of travel bans and come up with a sustainable solution to handle the crisis. It has been an accepted fact that the world will have to live with the virus and there is a need for smart strategies to allow medical tourists without risking anybody's health. Enforcing strict quarantine and Covid-19 testing could be a better alternative to blanket ban. There is also a need to look for other low-risk source markets instead of relying on existing ones.
14/09/20
Thailand's tourism revenue to see a massive dip, 'travel bubbles' could be decisive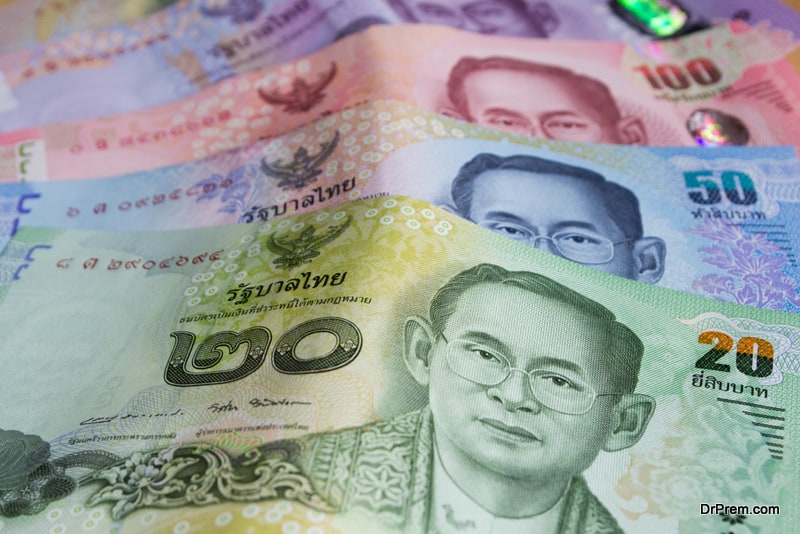 Thailand's tourism revenue this year will decrease by 70% as estimated by Krungthai COMPASS with expected earnings to touch only 900 billion Baht compared to 3 trillion baht in the pre-pandemic era. The year 2021 will perform little better with estimated revenue of 1.2 trillion baht which is still 59% below the usual earning before the pandemic.  It also predicts a major drop in international tourist visits from 900,000 to as many as 14 million. Creating travel bubbles with low-risk countries or reopening of tourist islands like Phuket or Samui with separate airports allowing selected long-term could create green shoots of revival in medical and other niche tourisms.
Kuwait's Covid-19 move to ban 32 countries leads to opportunity loss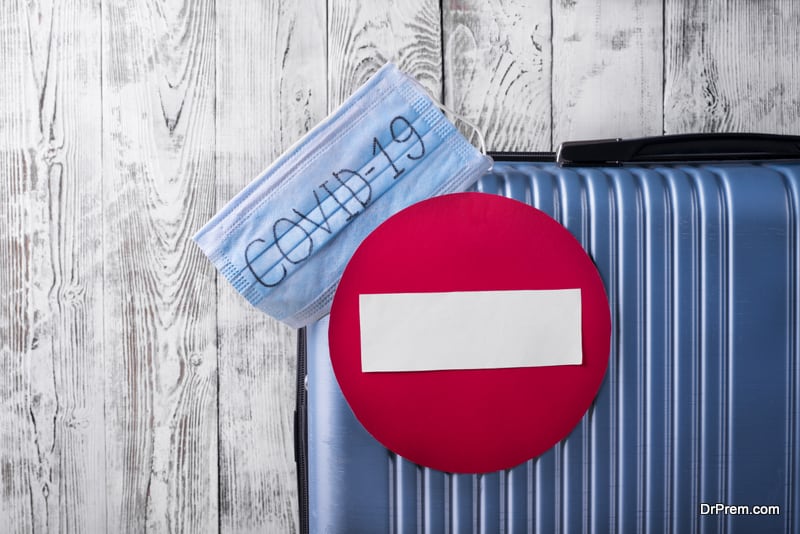 Nationals of thirty two countries banned from traveling to Kuwait in Covid-19 pandemic might prove to be costly for the country that is trying to turn the economic wheel faster in various sectors especially in tourism. Neighboring countries did not waste any time to attract travelers from these countries through various tourism promotional offers even providing them the required medical examination. Although Kuwait authorities had earlier gone for a special study to revive certain activities factoring in all health requirements but it was not adopted. On the other hand, various health sources report, ICU covid-19 cases have decreased along with a drop in the occupancy rates in the private hospitals.
12/09/20
Kenyatta University Teaching and Referral and Research Hospital (KUTRH) specified to be the region's medical tourism hub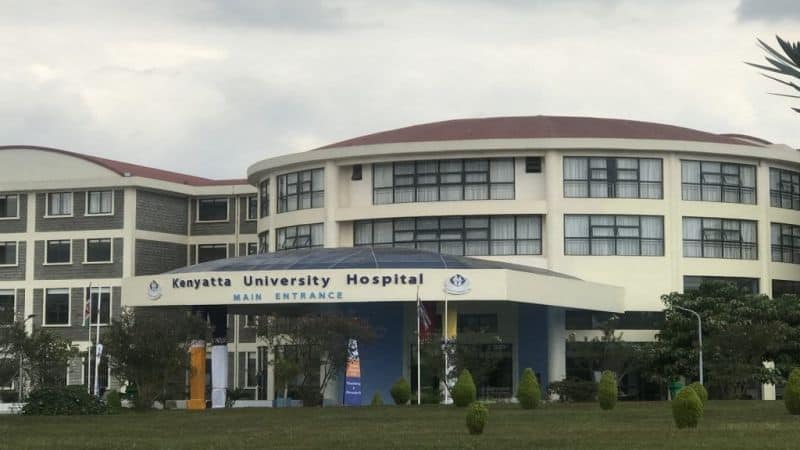 Image Source : africaincmag.com
The newly launched hospital by President Kenyatta on September 10 is proposed to be the medical tourism hub of the region by providing quality healthcare. This hospital is the country's fifth public Level Six referral hospital. This state-of-the-art hospital equipped with modern technology has 650 beds and can beat any high-end rivals. The President hopes, as travel restrictions get lifted this hospital would serve both local patients and those from other countries who would like to avail quality healthcare and at the same time enjoy Kenya's tourism attractions.
Malaysia resumes medical travel, aims a travel bubble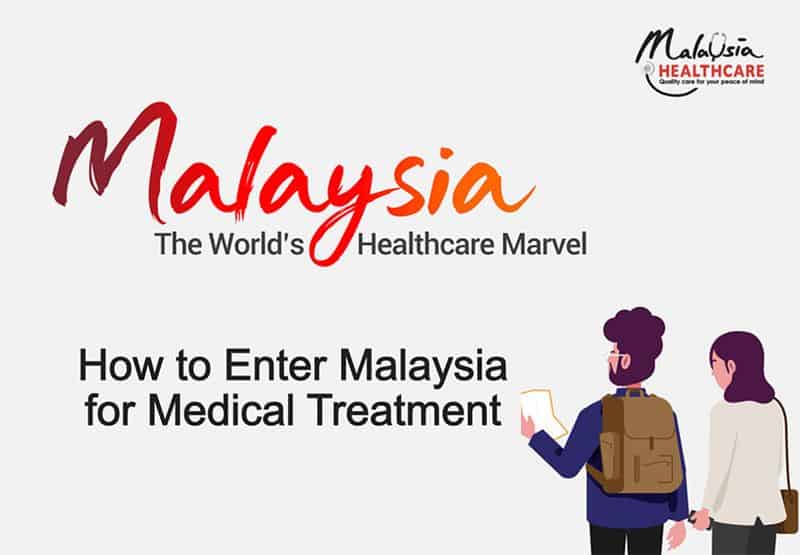 Image Source : mhtc.org
Medical tourism in Malaysia is set to resume after managing Covid-19 relatively better than its peers. The Malaysian Healthcare Travel Council (MHTC), the country's leading authority in medical tourism is considering proposals to allow patients from selected countries to arrive by commercial flights via green zones after receiving the clearance and nod to travel from their respective governments. Six countries namely Brunei, Singapore, South Korea, Japan, Australia and New Zealand have been identified as the "green zone" according to Ms Sherene Azli, the CEO of MHTC. Although medical tourism activities have started in Malaysia but in very small numbers far from the pre-Covid days according to the senior resident medical officer of Pantai Hospital Kuala Lumpur's (PHKL) Emergency department.
Israel's medical tourism gets a boost with the UAE deal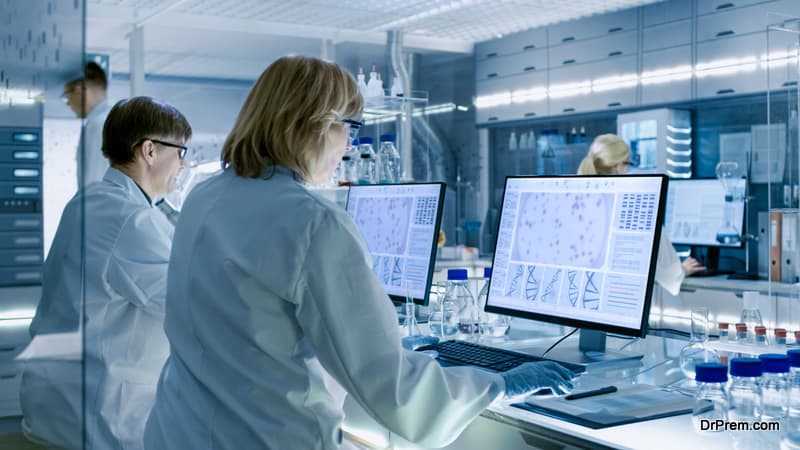 Israel is set to receive an influx of medical tourists from the UAE after a deal with a huge Emirati investment fund APEX National Investment where both sides agreed in joint promotion of healthcare technologies in the UAE and Gulf region. The Sheba Medical Center could be a prominent medical tourism destination for patients from the UAE and the gulf region owing to its geographical proximity and predominance of Arab speaking staff.
The signing of the MoU is significant as it reflects the first cooperative step from both sides as they agreed to look forward to better relations last month. The final signing of the agreement will be around September 21 in the UAE in a special ceremony attended by the UAE's health minister and members of the royal family. The director of Sheba's international division sounded optimistic of significant inflow of UAE medical tourists with further travel relaxations as patients would prefer Israel to the US or UK for complicated treatments.
11/09/20
Mexico seeing medical tourists from Texas border amid Coronavirus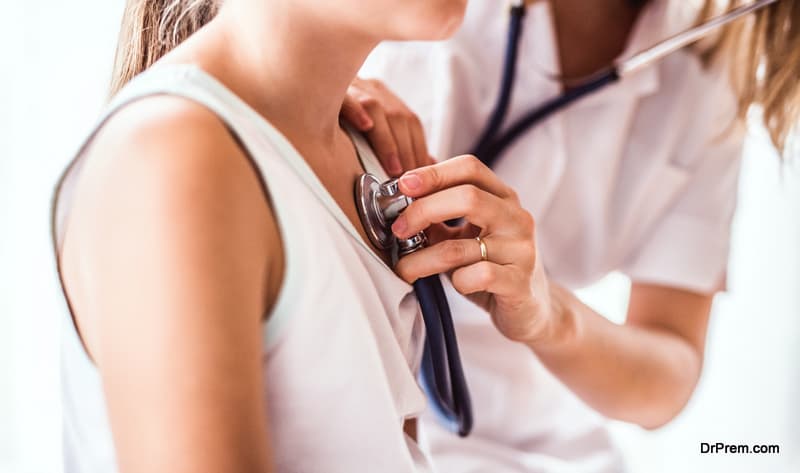 Despite the pandemic, it is again the affordability factor playing in favor of medical tourism in Mexico. Latino families from the Rio Grande Valley lacking heath insurance and resources are unhesitatingly crossing the border for affordable clinic visits, medicine and even for some life-saving treatments. In the process, people are contacting Covid-19 infections but that seems lesser serious to them compared to other non-Covid conditions calling for immediate medical attention. In Texas, if a doctor consultation without healthcare insurance cost up to $100, the same in Mexico would cost $25 plus the medicines are also cheaper.
More than one-third of the population in Rio Grande valley and other places are without health insurance. With few hospitals to care for the chronic diabetes and hypertension patients coupled with fast depleting financial resources owing to the pandemic, the residents are left with no option but to take the route of medical tourism amid border restrictions.
Hong Kong mulls forming travel bubble with 11 countries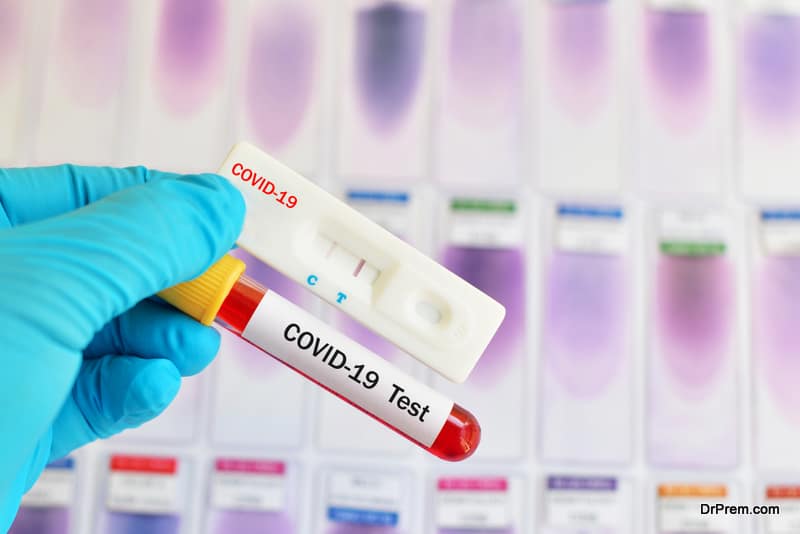 High level talks are on in the Hong Kong government as the country plans to reopen borders with 11 countries through a travel bubble. Any national entering the country with the travel bubble would have to take Covid-19 test from both ends of the trip.  The country has contacted 11 countries regarding border reopening that include Japan, Thailand, South Korea, Australia, New Zealand, Vietnam, Malaysia, France, Switzerland, Germany, and Singapore. No timeline has been announced on when the borders will reopen.
09/09/20
EPIC Congress 2020 to host webinar on September 10, discuss about 'Innovations in Patient Experience'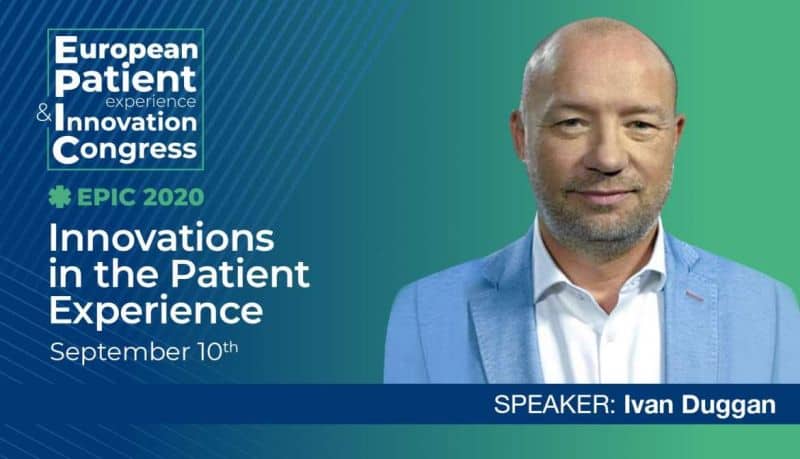 Image Source : total-croatia-news.com
Innovations matter more in times of crisis. IT innovations are set to change the healthcare operation and delivery radically that would impact patient experience in the near future. On September 10, Ivan Duggan from Cisco will join the webinar hosted by European Patient experience & Innovation Congress to share his insight about innovations in patient experience from the IT industry perspective emphasizing networking and Cybersecurity. Ognjen Bagatin, the CEO of Bagatin Clinic, Zagreb Croatia will present the webinar.
07/09/20
Dubai records 4% rise in health tourist arrivals in 2019, plans to continue webinar series for further boost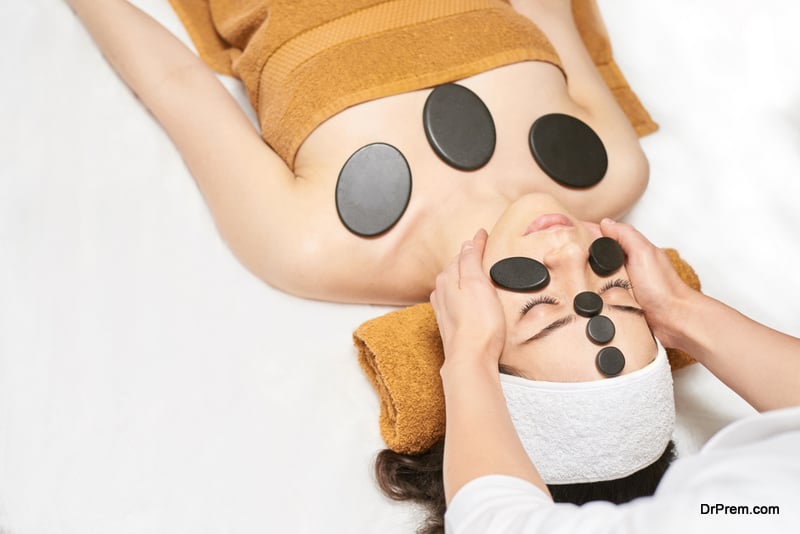 Dubai medical tourism posts 4% growth with 350,118 health traveler visit in 2019. This was announced by DHA (Dubai Health Authority) officials on September 5 while talking of the upcoming webinar series. 34% of travelers are Asians followed by 28% from the GCC region and Arab region and 17% from the European countries. There is a marked increase in health travelers taking interest in various wellness therapies and programs.
Apart from discussing about latest health tourism trends, the webinars will focus on enhanced health and safety protocols, treatment quality and patient comfort. Discussions on the emerging post pandemic wellness tourism trends are likely to get importance in the webinars. DHA plans to reach out to medical tourism facilitators, top healthcare facilities and insurance companies to tap their potential for attracting medical tourists with due assessment of challenges and opportunities in the market.
India-Maldives to run three flights per week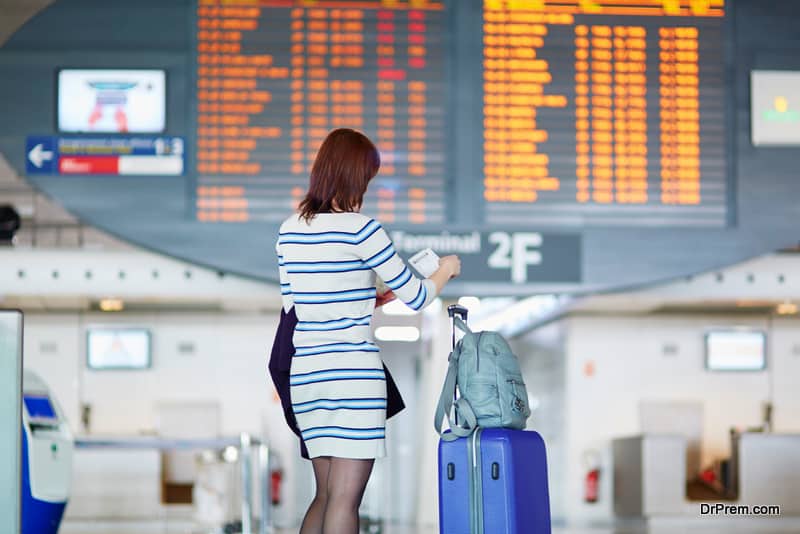 The air travel bubble between India and Maldives formed last month allowing only one flight has now increased to 3 flights per week. Now there will be 3 flights are operational between Kochi and Male flying on Thursdays and Sundays. In the initial air travel bubble, only one Air India flight has been operational. This latest travel bubble is introduced by IndiGo which is expected to be hassle-free for fliers. India is a prime tourism market for Maldives while the former gets a considerable number of medical travelers from the latter. This latest move will further strengthen the relationship between two countries.
Till September 9, tourists to Maldives need not have to take any test or stay quarantined if they are asymptomatic, but from September 10 tourists and short-time visitors have to produce negative RT-PCR test result done 72 hours prior to travel.
28/08/20
Long waiting times drive Canadians towards south for surgery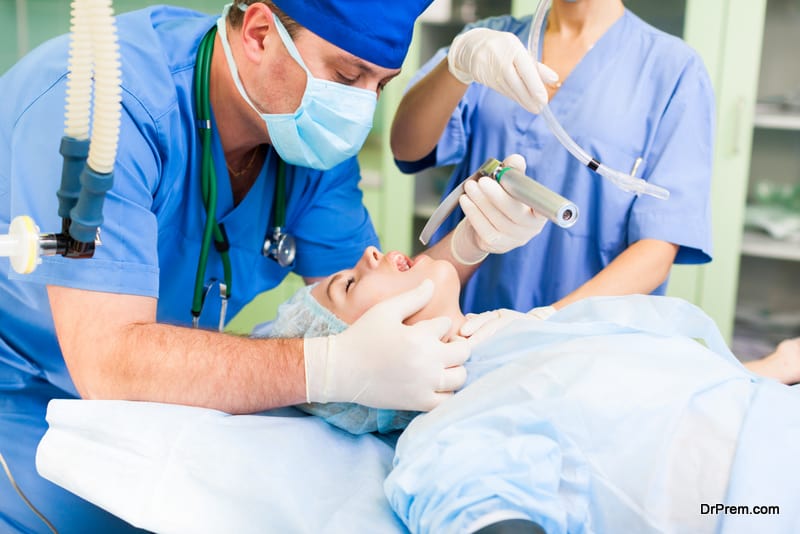 Florida, renowned for palm beaches and Disney parks is growing in medical tourism. Many Canadians weary of long waiting times are visiting this southern state for essential life-saving surgeries. Such is the demand that the number of Canadian medical travelers in Florida grew astoundingly by 800% in the last decade. The sunny state is set to spend $5 million in the coming year to make the best of this opportunity by offering more specialized procedures.
The wait list for Canadian patients back home is worsening according to a recent data released in Alberta this week. Lung cancer patients are in the queue twice as long as other patients for surgery. 90% of these lung cancer patients could get their surgery done within 85 days. The Alberta health Services website shows the wait time line which is 46 week for neck surgeries which has increased more than 6 weeks as in the last year.
A report from the Fraser Institute shows the waiting times for surgery and other treatments in Canada rose by an average of 18.2 weeks last year from 17.7 weeks in the previous year. Comparing the waiting times between 1993 and 2013, it has become 95% longer in 2013.
Although Canadian Medicare is purposed to provide care to everybody, but when it comes to timely treatment, it is a big thorn in the flesh. Nearly 42,000 Canadians sought for beyond the border medical treatment since their cases are treated as non-urgent, and their pain and sufferings do not count in the public healthcare delivery system. In some instances, Alberta doctors are flying to Turks and Caicos with their patients to get the surgery done soon. While these facts and figures are yet to influence the Canadian health policy makers, medical tourism in Florida will continue to shine.
Thailand to allow more foreign patients eases Covid-19 norms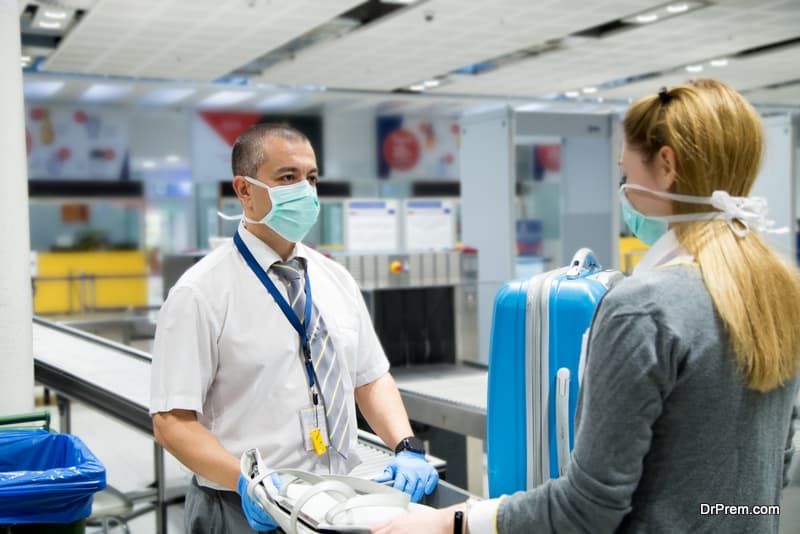 Responding to the hospitals' appeal for easier treatment access to foreign patients, Thailand plans to ease Coronavirus norms to help medical facilities get into their recovery track faster.  Thailand, a global hub for medical tourism that welcomed 632,000 medical tourists last year has seen a spurt in demand for medical services by foreigners with the lifting of travel bans.
Restricting the allowance of foreign patients in the 1st phase of reopening, Thailand plans to add 100 more clinics and hospitals for treating foreign patients. The humanitarian aspect needs to be considered as well. Many overseas patients have been desperately seeking treatments in Thailand hospitals but due to slow operations, they could not make it. A few of them died in this waiting process which is unfortunate.  The authorities are urged for relaxation of travel procedures which is in the process.
27/08/20
Discounted spa offers from Czech government set hopes of tourism revival
The Czech government injects US$45.3 million stimulus package to revive its historic health tourism and spa industry reeling under Covid-19 impact. Travelers from the UK and EU nations will get a voucher of maximum US$181 for self-paid preventative and curative health tourism in the Czech mineral springs.
The vouchers will be available at almost 100 Spas and wellness centers associated with the Czech Health Ministry. Visitors need to stay for minimum 6 nights and take five medical rehabilitation treatments that would include a carbonic bath, massage, wrap or mineral water bathing.
When other popular spa and health tourism destinations are still undecided of reopening spa facilities, the Czech government has come up with bold steps with attractive offerings. Guests will have access to full spa procedures including saunas and steam rooms in the West Bohemian Spa Triangle known for the world's highest number of curative mineral springs.  Special rehabilitation treatments for the Covid-recovered patients are a big draw. The scheme will last till 31st December and online application is needed to avail this voucher.
24/08/20
Turkey tourism revenues likely to touch $15bn by 2020
Turkey has picked up the track to recovery of tourism in the midst of Covid-19 pandemic. With stringent health and safety protocols in place, the country expects to generate $15bn in tourism though it will fall short below the pre-pandemic target to receive 60 million tourists in 2020. According to the chairman of Anatolian Tourism Operators Association and board member of the Tourism Promotion and Development Agency (TGA), the $15bn target is achievable provided the strict measures remain enforced and there is no second wave of infection.
In a recent revision of Safe Tourism Certification Program, tourists testing Corona positive during vacation can remain isolated in the hotels they have booked. The official figures released recently, Antalya, a prominent health and wellness tourism destination in Turkey, received more than 1 million tourists from 31 countries within 1st January to 19th August. Though the figures are giving enough hope of revival, it is nowhere near the last year figures.
Croatia receives Safe Travel Stamp from World Travel and Tourism Council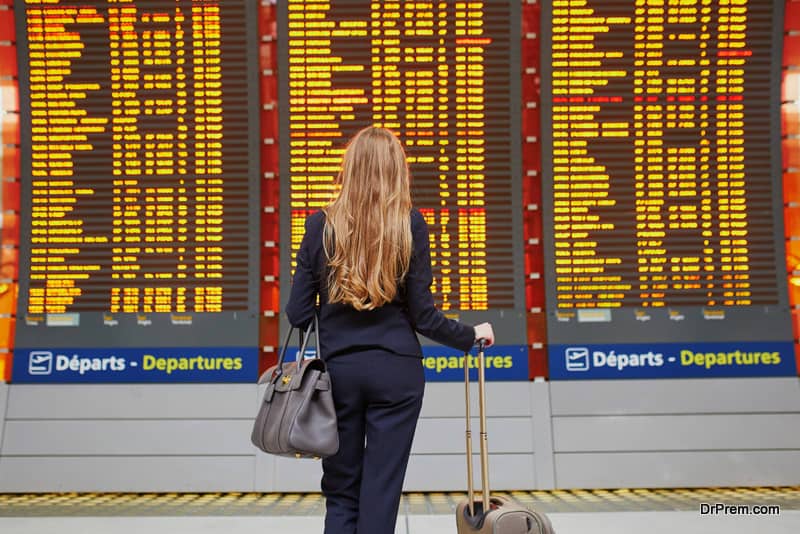 According to the announcement of the Tourism Ministry this Sunday, Croatia received the Safe Travel Stamp from World Travel and Tourism Council, an effort to increase tourist confidence initiated in May.  The designation is awarded to those destinations and companies all over the world maintaining world class health and hygiene. Croatia has adopted effective measures to check Covid infection assuring safety and security to tourists as well as for locals. Croatia joins with other European countries namely, Portugal, Spain, Bulgaria, Slovenia, Montenegro, Ukraine and Turkey to receive this designation. As of now, citizens of Croatia and their immediate family members, EU nationals and Schengen citizens are allowed to travel with no mandatory quarantine requirement.
20/08/20
Indonesia mulls opening domestic medical tourism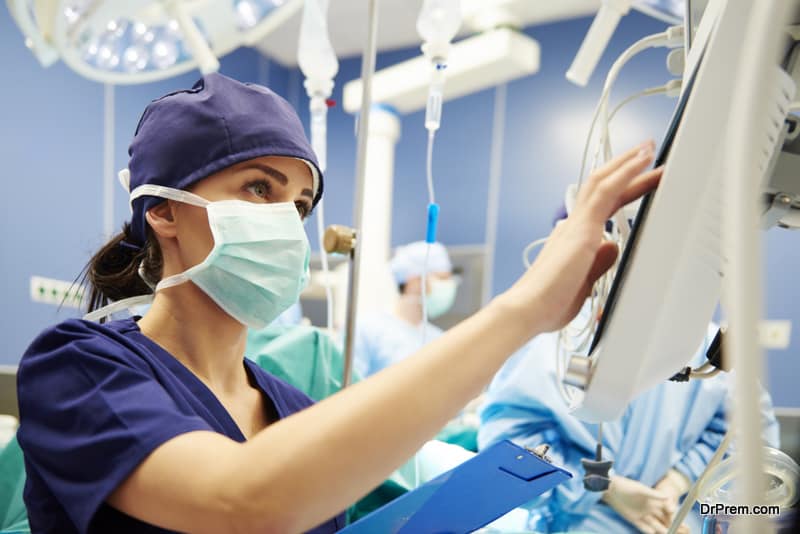 With travel restrictions in place, Indonesia cannot think of a better strategy than boosting its healthcare infrastructure and services to reverse outbound medical tourism. A Pwc Report says, 600,000 Indonesians traveled abroad for medical treatments due to unavailability of quality domestic medical treatments for specific diseases. This strategy will also create a new revenue channel as well as reduce the country's dependence on abroad healthcare services.
Developing indigenous medical facilities will be a win-win situation. It will not only restrict outbound medical tourism but also cater to medical requirements of wellness travelers traveling to Indonesia. Aiming this goal, the country is mulling on plans to create facilities of global standards manned by highly trained overseas specialists and physicians in collaboration with related state departments and health associations.
17/08/20
Medical tourism in Penang suspended after the Covid- 19 spike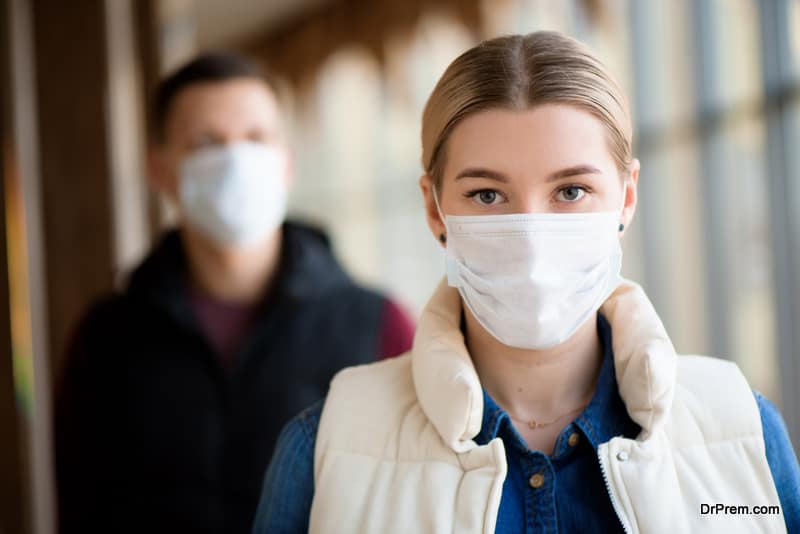 A recent flare up of Covid-19 cases forced Penang to halt medical tourism just after receiving a plane load of medical tourists on 14th August from Indonesia. The chief minister sounded optimistic in resuming medical tourism services if the foreign patients can comply with SOPs. The government also announced periodic review of medical tourism to check Covid -19 spread but has to stop after the recent infection spike. Medical tourism in Penang has been on the rise since the last few years contributing 40-50% of the total earnings from this sector.
Delhi receives 7 Manila kids amidst India's planning to resume medical tourism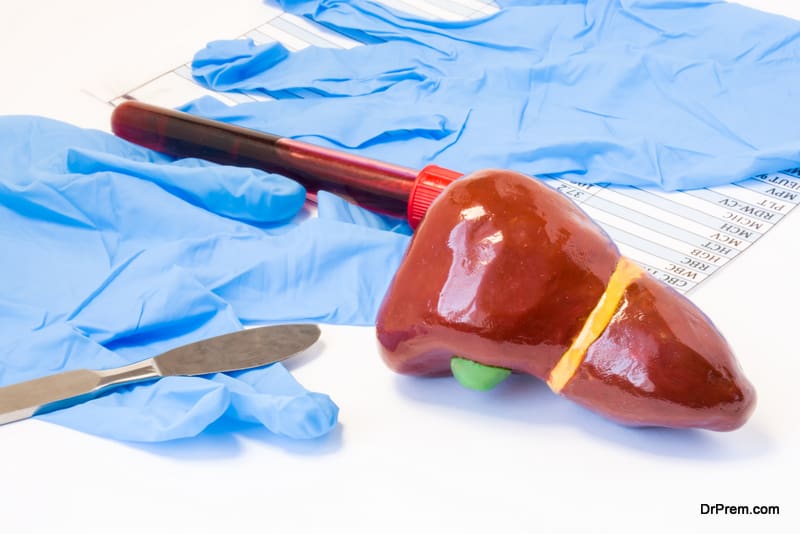 Delhi received a unique set of medical travelers as 7 kids arrived with their parents from Philippines on Sunday for liver-transplant surgeries. 6 of the kids need liver transplants while the 7th needs post-transplant assessment. Parents accompanying the kids will be the liver donors. They arrived in special chartered flights arranged by the Indian actor Sonu Sood in collaboration with the embassies and charitable organizations paying for the transplants.  Lack of advanced medical facilities in the Philippines drive many Filipinos to fly to India for life-saving surgeries. Many children were supposed to fly to India for the same treatment on March'20 but couldn't due to travel curbs. At least 4 children died for not being able to fly to India for the said purpose and conditions of two worsened making them unfit for travel.
TAT targets Bangladesh market opens new social media pages in Bengali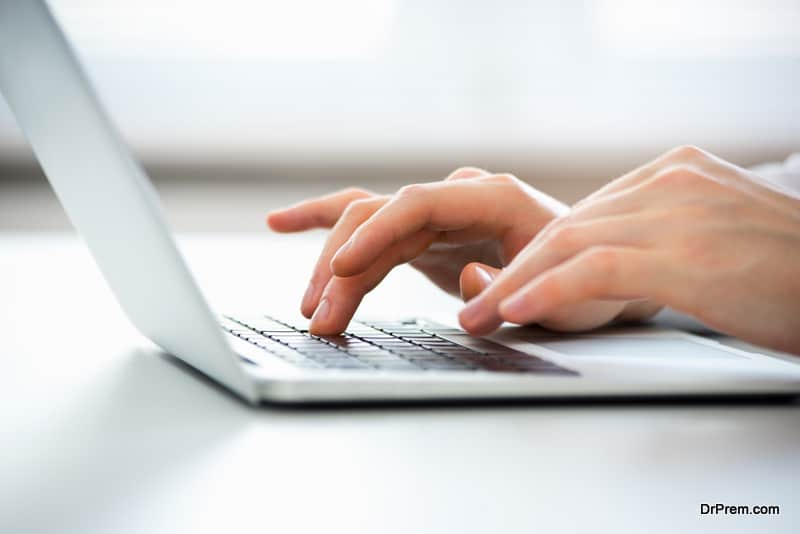 In a new move to draw foreign travelers, the Tourism Authority of Thailand has opened dedicated pages on Facebook and Instagram to connect with the Bangladeshi patients and travelers along with developing networking. The social media pages will communicate in Bengali and English for the convenience of Bangladeshi travelers. Bangladesh is considered as a great source market where travelers visit Thailand not only for holidaying but also to avail top quality medical services here. Thailand's medical tourism saw a cautious start after successfully curbing the Covid-19 infection rates.
14/08/20
India could restart medical tourism with caps on attendants, sightseeing and other activities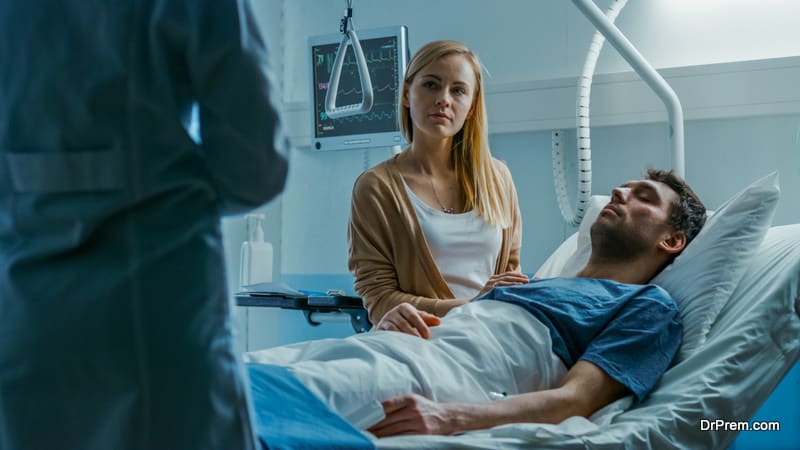 The Indian medical tourism industry has sent a long list of 18 recommendations to the central government to revive the seriously battered industry facing a loss of at least $1 billion since last 6 months. Allowing only one companion per patient, contact-less service in hospitals and hotels, no sight-seeing and cab sharing are significant recommendations in the list. The discussions in SOP approvals are in the advanced stages as disclosed by a tourism ministry official. However, the matter still remains complicated as long as international flights do not resume.  India has advanced in forming "travel bubbles" with the US, Germany and France and other 'safe zone' countries to restart scheduling of international flights.
11/08/20
Tunisia to host the 2nd African Medical Tourism Congress (AMTC Tunisia) on 20th-22nd Nov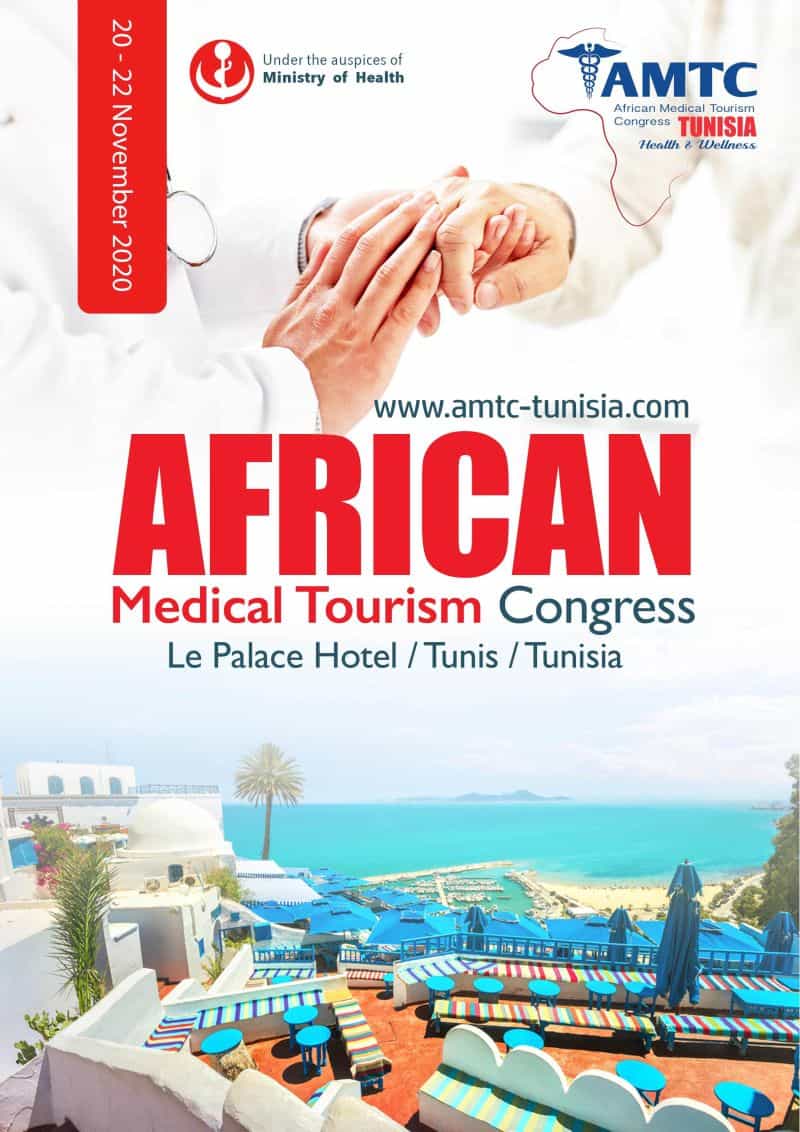 Image Source : amtc-tunisia.com
AMTC Tunisia will be held on 20th-22nd November at Palace Gammarth Hotel – Tunis. This year, AMTC's theme is "Health and Wellness" aimed to attract various medical tourism stakeholders in the world.
To boost the 1st AMTC TUNISIA edition, this year's edition expects more than 20 foreign delegations from Algeria, Libya, Mauritania, Sudan, Egypt, Morocco, Senegal, Cameroon, Cote d'lvoire, Nigeria, Niger, Congo, Guinea, Benin, Gabon, Mali, Uganda, Iraq, Jordan, Kuwait, Oman, India, Turkey, Italy and more.
From the perspective of North African medical tourism, this is a highly-significant meet. Diverse presentations and discussions regarding the present state of medical tourism and trends, its challenges and future especially in the post-pandemic era are expected.  The conference will also highlight the necessity of joint national platform, accreditations, insurance and medical tourism promotion. The prime objective of AMTC TUNISIA is to upgrade and position African medical tourism in the global map by tapping Tunisia's potential in collaboration with other markets.
10/08/20
Turkey's 'safe tourism' initiative covers all target markets, sees a rise in tourism package sales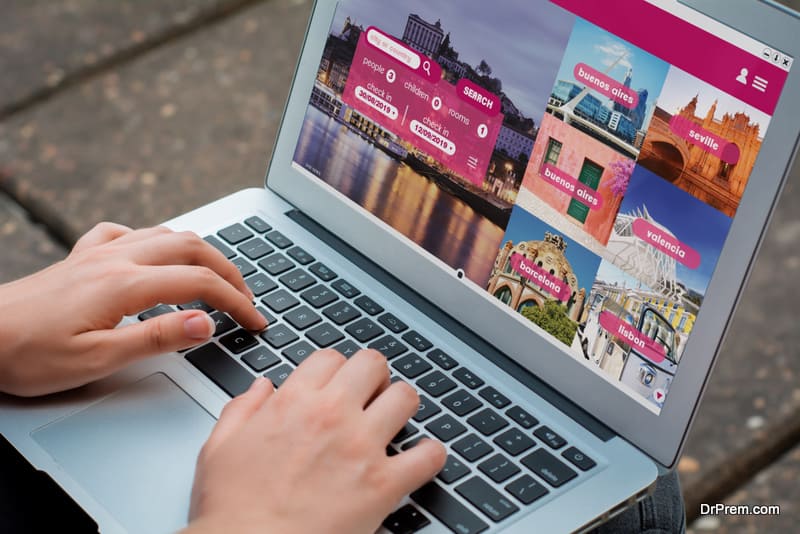 Turkey's 'Health Tourism Certification Program' is yielding. The result, Germany's lifting of travel restrictions to several Mediterranean resorts.  Under the cover of this program, Turkey has implemented a slew of protective measures at airports, transportation facilities, hotels and accommodations and other tourism sites. Most importantly, the country has been promoting this initiative by sharing with foreign tourism diplomats and concerned agencies to ascertain the safety of tourists in Turkey. The tourism ministry has hosted Turkey-based 50 diplomatic mission representatives, 52 members from foreign press and also 70 tourism agency representatives from Austria, Switzerland, Germany, Ukraine and Indonesia to get first-hand experience of safety measures taken in notable tourism sites. The direct impact – the hosted tourism agencies have initiated selling tour packages to Turkey even before returning to their home countries.
Tourists to get a new experience with Bitcoin payments in South Korean beaches this summer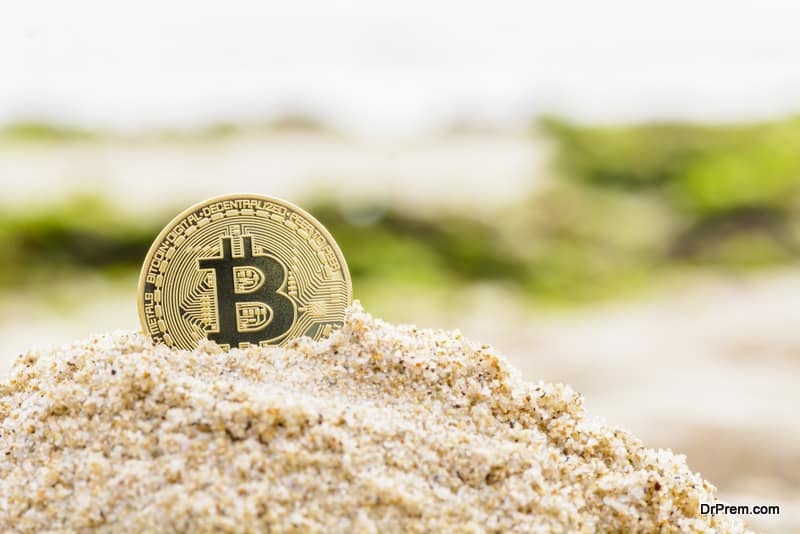 Following other countries, this time it is South Korea that offers cryptocurrency platforms to foreign tourists. ZDNet Korea, in partnership with Innotech, the cash and card payment platform has set up the token-powered payment solution in the Haeundae Beach System in popular beaches of Busan. Tourists will be able to pay for any aqua sports or beach accessory including parasols and life jackets with Bitcoin, Ethereum with electronic tokens through a smartphone app. The transaction will take less than 10 seconds from any wallet and it would offer a different experience to customers in virtual currency transactions. A Songjeong beach is also offering a similar virtual currency solution to tourists. Another blockchain-powered virtual currency initiative by the Busan bank to facilitate medical tourism payment is also in the pipeline.  South Korea with all these innovations is set to make a mark in destination attractiveness among its Asian peers.
07/08/20
Spain's Canaries plans to cover Covid-19 costs of tourists to save the tourism season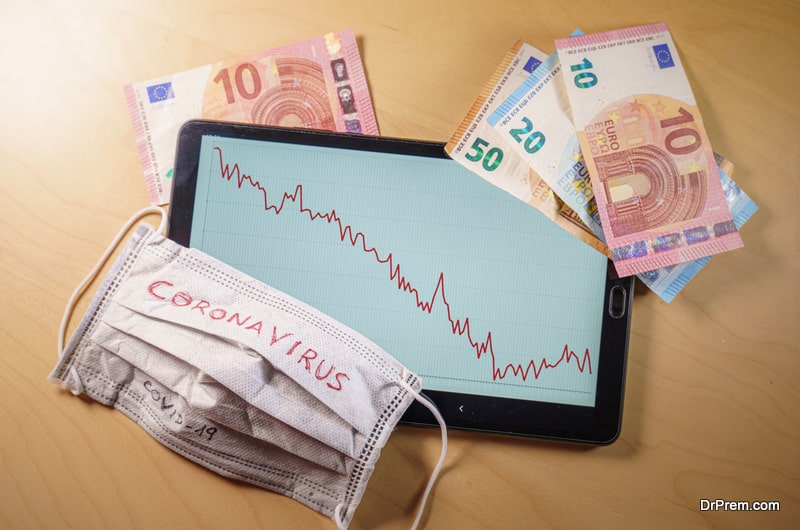 The announcement to cover all Covid-19 related costs for domestic and foreign tourists to Canary Islands comes close on the heels of Britain announcing compulsory quarantine for Spain-returnee travelers. The recent spikes in Covid 19 infections in Spain is set to inflict a fresh blow to the country's tourism that has just resumed after prolonged border restrictions.
The coverage, the first of its kind in Spain will include all Covid 19 related treatment expenses or holiday extensions in case mandatory quarantine situations arise in the islands. The policy managed by AXA will also include health-related repatriations. The coverage will last for 1 year and will not include pre-existing health conditions of the travelers before visiting the islands.
Portugal introduces Covid 19 insurance to alleviate fears from potential tourists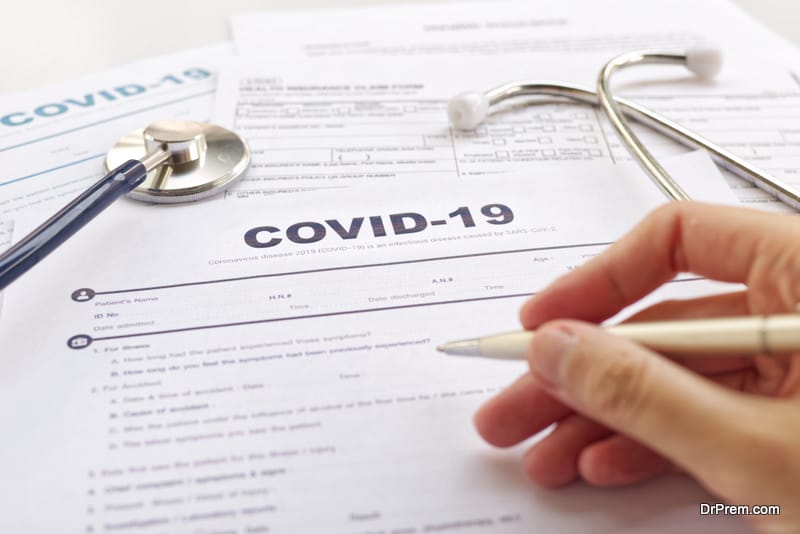 After the health passport, now it is the Covid 19 insurance announced by Tourism Portugal to allay the fears from tourists' minds.  Foreign tourists can now get fully covered for all Covid 19 related treatment expenses. The insurance is available at portugaltravelinsurance.com. Promoted by RNA Segrous de Assistencia, this initiative is aimed to project Portugal safe for travel be it for leisure or health. The insurance covers entire Portugal including Madeira and Azores islands.
The insurance carries usual travel insurance benefits plus coverage for hospital, medical and others that might be required in case of Covid infection. To give more confidence to tourists, coverage for extended hotel stay and trip cancellations are also included. Tourism being an important pillar to support the Portuguese economy, the country is sparing no efforts to come up with innovative solutions to woo foreign tourists.
05/08/20
Global tourism resumes with 40% destinations easing travel restrictions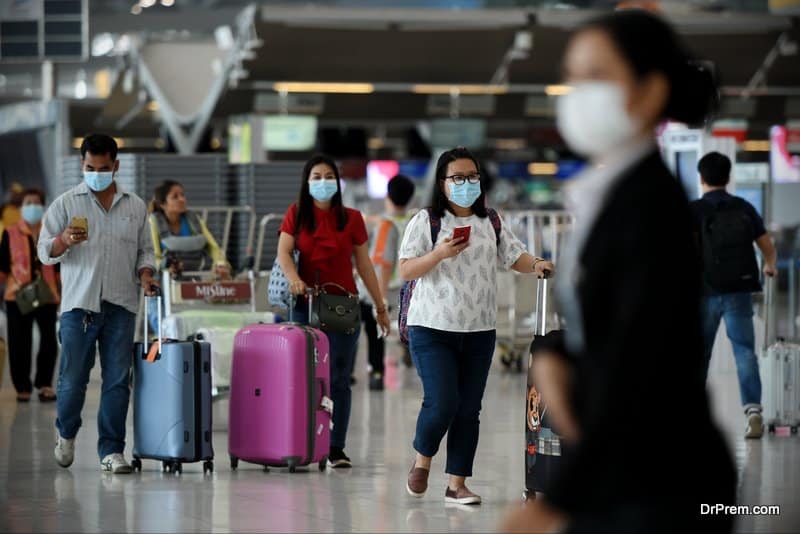 It is a cautious restart of global tourism after months of border closures. Medical tourism is likely to see enhanced activities in the coming weeks. Recent analysis by the World Tourism Organization (UNWTO) presents the following scenario:
According to latest record in 19th July, tourism outlook improved as 22% of destinations eased travel by 15th June compared to 3% as observed by 15th  May.
Of the 87 destinations easing travel restrictions, only 4 destinations are not placing any restrictions. 83 destinations have some restrictions and partial closure of borders in place.
115 destinations (53% of total destinations all over the world) have not yet opened their borders for tourism.
Destinations with high dependency on tourism are likely to open their borders soon.
Of the 87 destinations open for tourism, 20 are Small Island Developing States (SIDS) where tourism is the central pillar of economy in most of them.
Europe leads in tourism revival as about half (41 destinations) of the 87 destinations are from this part of the world.
Of the 115 destinations maintaining closure of borders, nearly 88 of them have remained closed for international tourism for more than 12 weeks.
Loss of tourism revenue as evaluated in May is US$320 billion, 3 times the cost of global economic crisis of 2009.
04/08/20
Medical tourism bounces back in Dubai as it establishes as a safe destination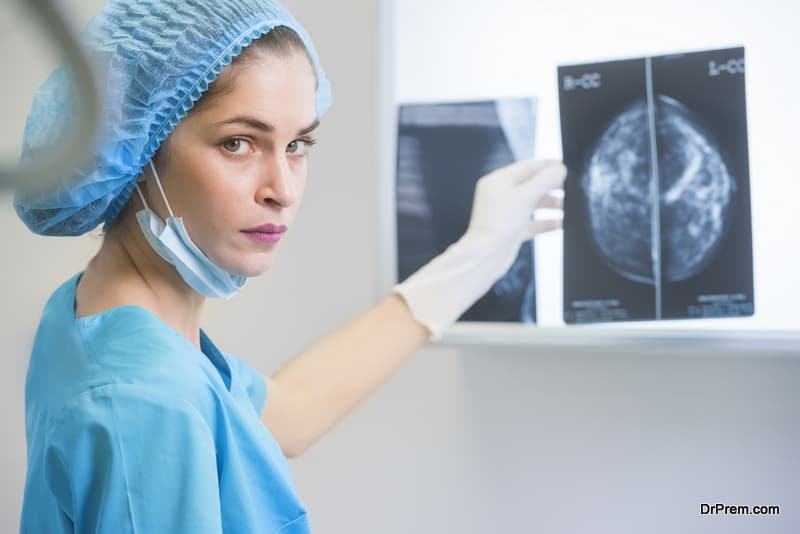 Medical tourism in Dubai is fast back on track within a week of announcing resumption of services. With lifting of travel restrictions than in other countries, Dubai seems to be the most preferred choice of medical tourists in the current scenario. The ease of accessing quality treatment here is another plus point. The rise in number of medical travelers is mainly from less developed countries like Nigeria and other African nations and also the GCC region, says Christian Schumacher, the chief executive of King's College Hospital London Dubai. Enquiries from medical tourists have shot up to 60% in this hospital and if the trend remains so, things are likely to become normal by October'20. Patients are mainly seeking treatments for breast cancer, cardiology and orthopedics in Dubai being confident of the quality care. The health experts are highly optimistic of a strong revival of medical tourism after the initial slowdown inflicted by Covid 19.  The message is clear – Dubai is safe to travel.
03/08/20
Corona cuts medical tourism in Mashhad by 95%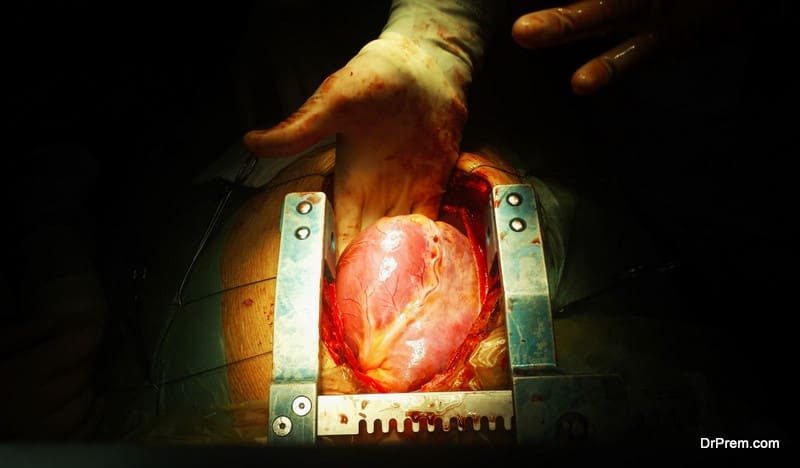 Indeed a tough blow to deal with for Iran that saw $1.2 billion earnings from medical tourism in 2017-18 welcoming 300,000 medical tourists. Mashhad sees one of the highest medical tourist visits in the country next to Tehran but since the last few months the number has dipped 95% owing to Corona crisis courtesy travel restrictions by Iran and other neighboring countries. Admissions for non-emergency cases were zero causing the drastic dip.  As of now, foreign patients are receiving only special medical services in 14 hospitals and 3 medical centers. Of these, open-heart surgeries, orthopedic surgeries, vascular surgeries, dental and cosmetic services and female fertility treatments are available in these centers.  But some hospital managers reported zero medical tourist visits. According to the President of the national center for developing health tourism, Iran has the potential to earn $7 billion in this sector. Patients from 55 countries mainly from the neighboring and gulf region visit Iran seeking varied healthcare services. In the last Iranian calendar year, nearly 40 million tourists and pilgrims visited Mashhad, the shrine city. With opportunities brewing, it is only a matter of time for Iran to get into the track of reaching its medical tourism goals.
30/07/20
Gurugram to resume medical tourism, awaits SOP approval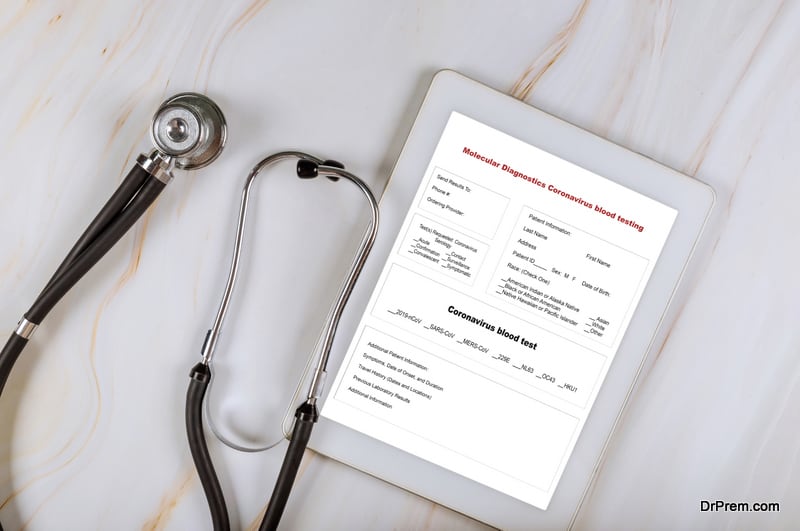 As the first step of resuming medical tourism, Gurugram MVT (Medical Value Travel) companies in coordination with FICCI has sent an exhaustive set of SOPSs (Standard Operating Procedures) for approval to the respective union ministries. The approved SOPs are to be strictly followed by the foreign medical travelers and their attendants willing to visit India for medical treatments.
What comprises the set SOPs? Hospitals should be cautious in patient-selection and avoid those with serious co-morbidities. Patients and their attendants should present Covid negative test report taken 48 hours prior to boarding flights. On arrival in India, they will be checked for ILI (Influenza-like-illnesses) and respiratory ailments at the airport. They will have to undergo RT-PCR and antibody tests and quarantined. Symptomatic patients will be isolated in the hospital/clinic chosen for treatments and take RT PCR tests. If reports come negative, they will also have to take antibody tests after 5-7 days. The scheduled treatment will start if both tests come negative. Asymptomatic Covid patients will be put up in nearby hotels/guest houses as arranged by the hospitals chosen by patients. The scheduled treatment can start only after 14 days of quarantine. Given the chance factor that the patient may be a carrier during the treatment, a final antibody test will be conducted during discharge. Treatment packages are likely to cost higher owing to Covid testing and quarantine.
MVT in India expected to touch US$9 billion in 2020 has been severely battered owing to the Covid-19 pandemic. The Delhi-NCR region fetches nearly monthly Rs 400 crores in medical value travel. Although FICCI has come up with special policy recommendations to start medical tourism, it is up to the center to take the final call.
27/07/20
Bookings surge in Thai tourism, hotels on the revival track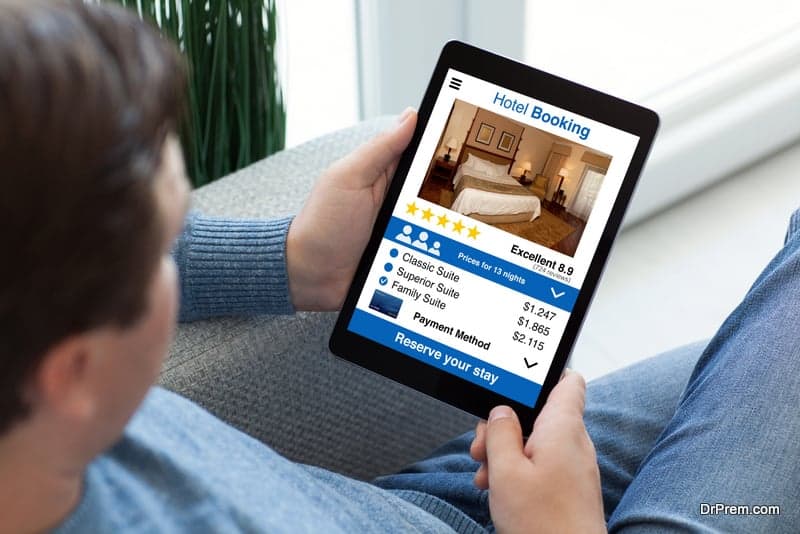 Heavy bookings in Thai hotels and wellness resorts raised hopes for the tourism and hospitality industry severely battered by Covid crisis since the last few months. The long weekend saw packed accommodation bookings in the Southern province. The hotels and resorts saw 80-90% surge in bookings courtesy the long weekend that started from 25th July, according to the Tourism Authority of Thailand. Pattaya, one of the famous beachfront destinations posted 90% surge in accommodation bookings for the period 24th-28th July mostly by domestic travelers.  Government supported sales and tourism promotional campaigns Rao Thiew Duay Kan (Let's Take a Trip Together) and Kamlang Chai (Moral Support) are credited for the boost of tourism sales.
26/07/20
Cyprus maintains restrictions in allowing tourists from high-risk markets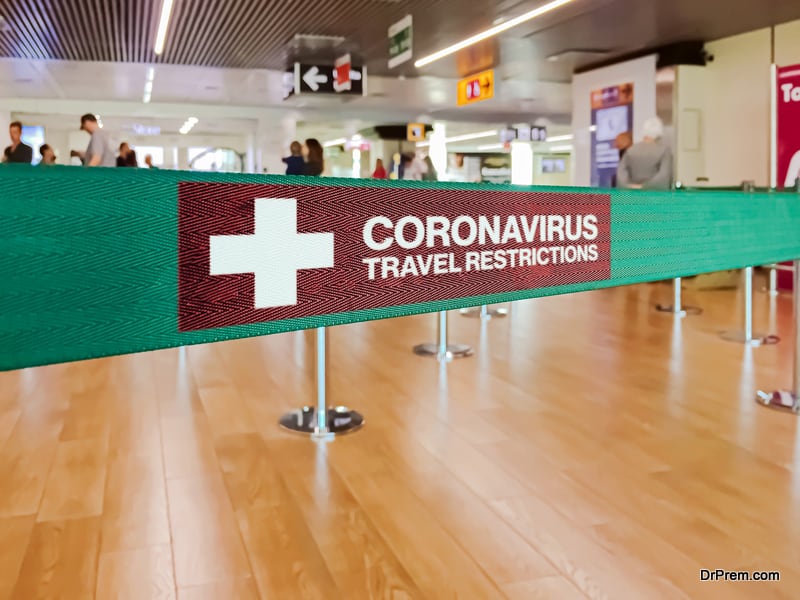 According to Cyprus Health Minister the situation is not yet right to allow big markets in the country fearing infection spike. Refusing to give in to the pressure from tourism and hospitality industry, the minister maintains his stand not to open to Britain and Russia just for the sake of tourism revival. Most of the newly reported infections since last several days are from travelers. Further relaxing the border means heading towards a bigger trouble. Britain, the biggest tourism market for Cyprus will be classified Group B from 1st August where travelers will have to show negative Coronavirus test certificate. Russia, the second-biggest tourist provider to Cyprus is under the Group C among other countries from where travelers are not yet allowed in the European Union countries.
25/07/20
Portugal extends Health Passport to all foreign tourists
Image Source : portugalhealthpassport.com
To revitalize its tourism sector and showcase its advanced clinical practices, Portugal is bent on promoting the Portugal Health Passport platform offering access to all tourists. It is expected to be an important part of the Turismo de Portugal 2027 strategy that ensures safe tourism for international visitors. Visitors will have to request for the document in the website www.portugalhealthpassport.com that ensures the possibility of Covid-19 testing at rates fixed earlier and five types of health checkups in specific network hospitals. According to the president of Portugal, this tourism initiative is the reinforcement of stringent hygiene and sanitary protocols in addition to the high-quality services in hospitals and clinics. This would boost the tourists' confidence and help in the recovery of tourism.
24/07/20
Taiwan medical tourism to resume from August
According to the Central Epidemic Command Center, medical tourism in Taiwan is to start from 1st August. On Wednesday, the center announced foreign patients can apply for treatments in Taiwan via medical organizations. The Health Ministry will have a review of all applications and approve the entry of medical tourists based on urgency, risk factors, treatment continuity etc. This opportunity is not applicable to those planning to visit Taiwan for elective and cosmetic surgeries or regular health screenings and non-urgent healthcare services as of now. Foreign patients can apply for two family members and one medical professional for accompanying them. The center has also stressed continuation of stringent measures in the border while allowing medical tourism to ensure health and safety of the visiting patients.
Phuket to launch b$3 billion medical tourism plan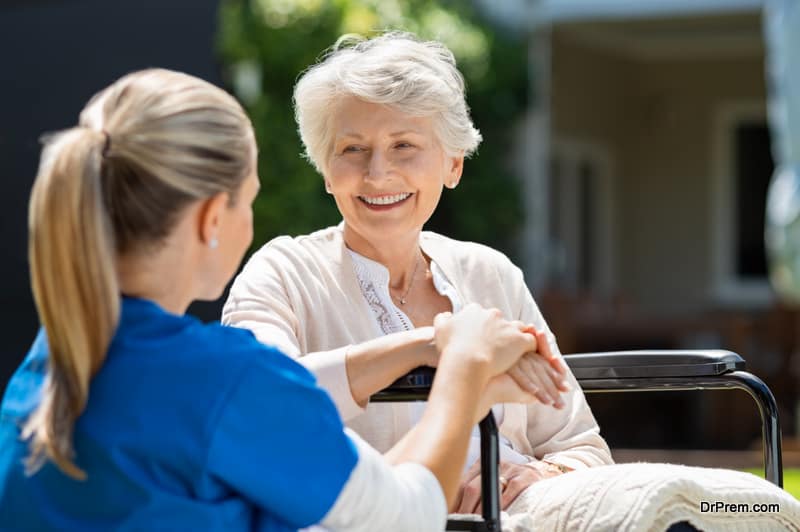 The 141-rai area on the picturesque Hat Mai Khao Beach of Phuket has been earmarked for this big budget project. Phuket, a world class medical tourism destination has the capacity to enhance its tourism potential. The project is aimed to negate the effects of Covid-19 on health and tourism sector. The project to be launched phase wise will establish 4 healthcare facilities having an international health plaza, special elderly care center, a hospice for the terminally ill and a huge modernized rehab center. It will also include consular, accommodation and tourism services. The first phase budgeted 1.29 billion Baht is scheduled to be completed by September 2021. The second phase budgeted 1. 67 billion Baht scheduled for 2022 will focus on future pandemic prevention and launch a comprehensive cancer care center. The province which has faced the second highest number of Covid-19 infections in the country is readying for reopening with the projected image of safest tourism destination.
23/07/20
Ukraine extends Visa Free travel to countries from 6th Aug'20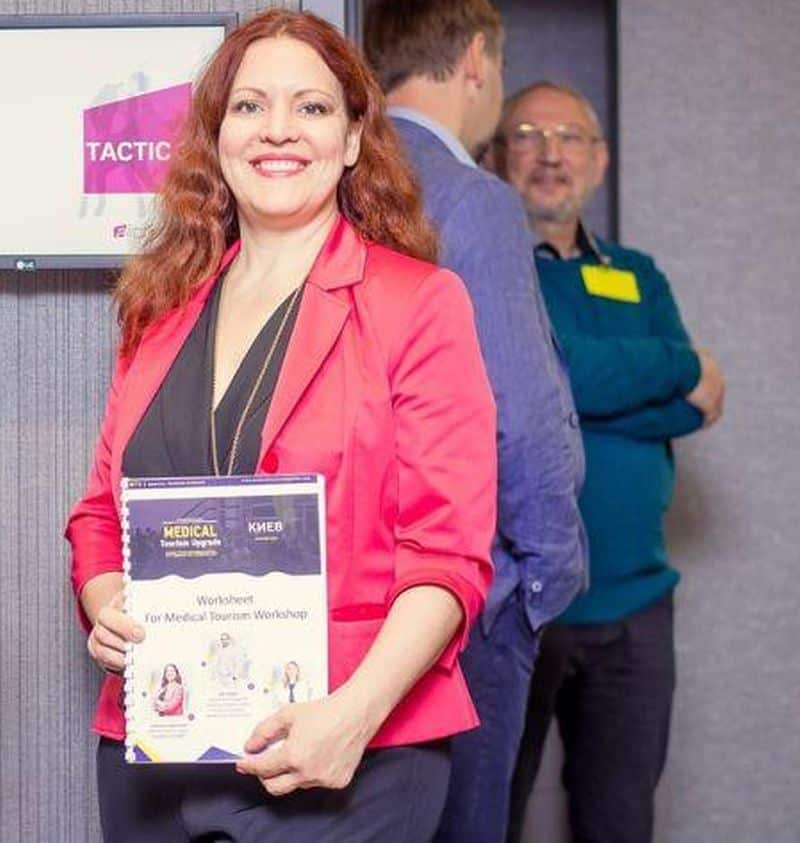 More good news for prospective medical tourists! Ukraine to offer visa free travel from 6th August'2020  for citizens of New Zealand, the Kingdom of Bahrain, the state of Kuwait, the Sultanate of Oman, the Kingdom of Saudi Arabia, Qatar and the United Arab Emirates as announced by Violetta Yanyshevskaya, the Chairman of Ukrainian Association of Medical Tourism (UAMT) and President of Global Healthcare Travel Council (GHTC). Increasing visa free travel opportunities to more countries has always been in the priority list of Ukraine to boost medical tourism. The recent announcement has come at the right moment as global medical tourism activities have initiated with the lifting of travel restrictions. With this step, Ukraine is poised to see a faster medical and wellness tourism growth.
Dubai announces its readiness to welcome medical travelers in the webinar 'Dubai Leads the Great Comeback'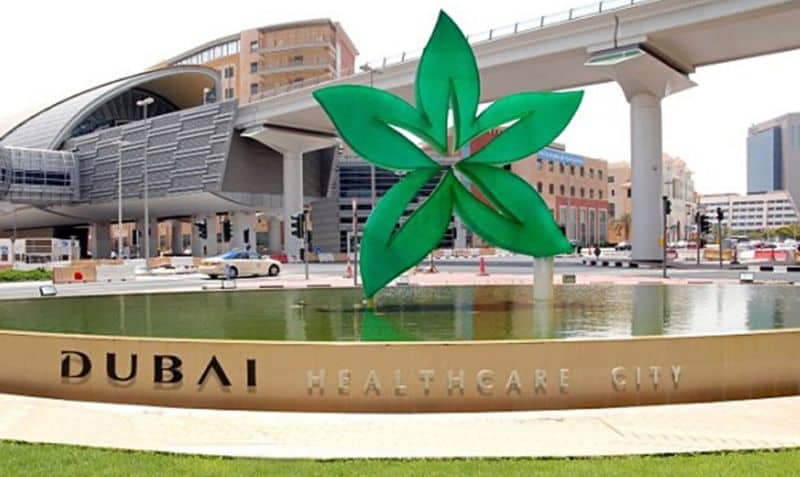 Image Source : imagevars.gulfnews.com
Dubai is ready to welcome global medical travelers to 'exceptional health experiences' as it reopens airports and resumes elective and other medical treatments. This was announced in yesterday's webinar 'Dubai Leads the Great Comeback' attended by leading stakeholders of the healthcare and tourism sector. Key speakers from the Dubai Corporation of Tourism and Commerce Marketing (DCTCM) and member hospitals of DXH shed light on Dubai's preparation and arrangements that would make Emirate the ultimate destination of choice. The webinar talk also emphasized Dubai's efficient adoption of Virtual healthcare assistance with Telemedicine and key strategic measures in place to ensure the patient's safety on arrival.
Dubai's exemplary efforts in checking the Covid-19 pandemic once again brought is highly developed healthcare in the global spotlight. The UAE ranks as one of the safest nations in the world and the number one among the Arab countries. In the wellness sector, The Health Tourism Department is focusing in alternative medicine, Ayurveda, homeopathy and yoga that are likely to witness higher demands after the pandemic.  The message from the webinar is clear –Dubai is firm in its objective to welcome 500,000 visitors by 2021 belittling the pandemic.
22/07/20
Malaysia to allow foreign medical tourists from green zone countries
The government has decided to allow foreign medical tourists from specific green zone countries to support Malaysia's medical tourism amid the prevailing pandemic New Straits Times reports. In a special ministerial meeting, the proposal was given a thumbs-up. As of now, patients from Singapore, Brunei, Japan, South Korea, Australia and New Zealand would be allowed to enter Malaysia via commercial flights. According to a senior minister, the patients would be directly shifted to the respective hospitals from the airport where they will be screened for Covid-19 first. Discussions are on with respective countries and on their approval of the SOPs, permission will be granted to patients.
20/07/20
Ho Chi Minh unveils the first website to give a push to Viet medical tourism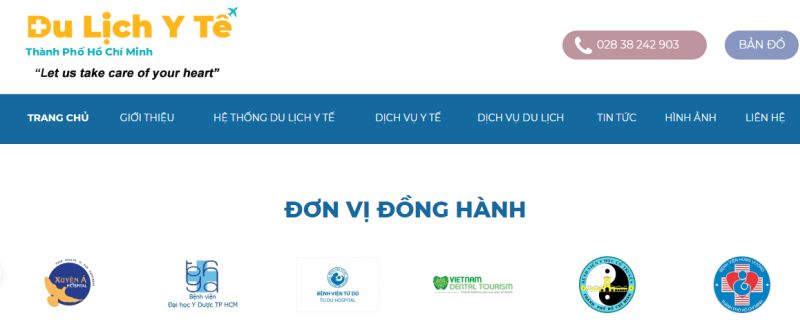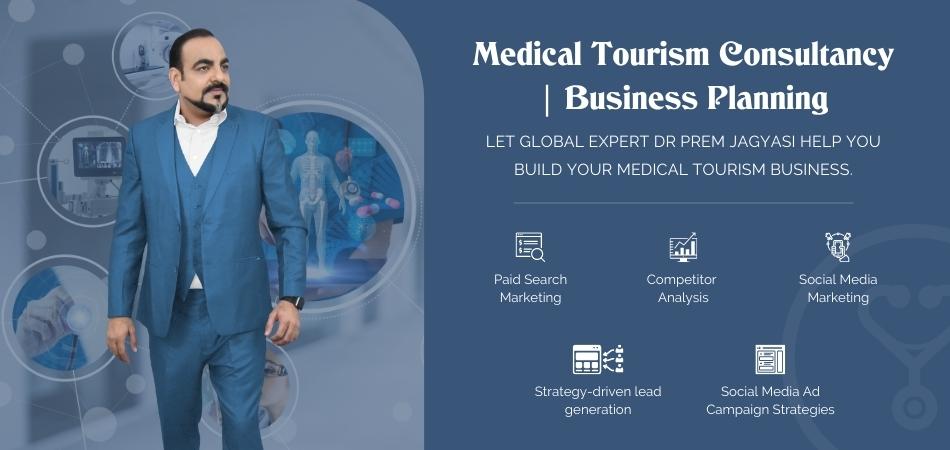 Image Source : dulichytetphcm.com
On Friday, Ho Chi Minh City's tourism and department of health launched the first website in a medical tourism conference. It couldn't come at a more opportune moment when some of the Asian countries are slowly opening up for medical tourism. Vietnam, especially its capital Ho Chi Minh City has been exemplary in Covid-19 control and has bagged international recognition, according to Nguyen Thi Anh Hoa, deputy director of the Municipal tourism department.
The new website dulichytetphcm.com provides all official information of the healthcare facilities in the city and its offerings. Visitors to the city can avail on-demand medical tourism packages on general health screening, dental treatments, gynecology, aesthetic procedures and traditional medicine. Apart from the best quality healthcare professionals, Ho Chin Min poses more attraction regarding price competitiveness compared to its peers and accessibility. More packages are in the pipeline and will be launched in the near future based on the demands of both domestic and foreign tourists. Nearly 300,000 foreigners visited Vietnam for various health checkups in 2018 where 57,000 took in-patient care. 40% of them got treated in Ho Chi Minh City which signifies a great potential of medical tourism in the future.
17/07/20
Dubai and Abu Dhabi among top 10 in medical tourism rankings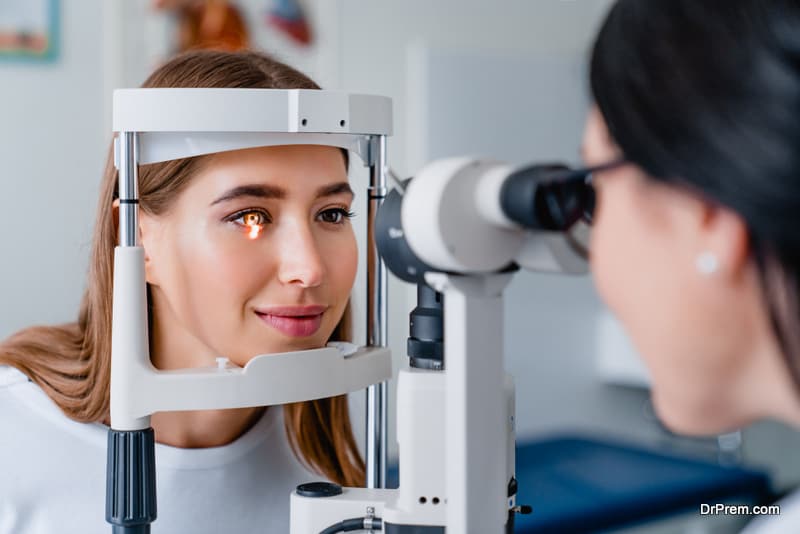 In the latest Medical Tourism Index for 2020-21, Dubai and Abu Dhabi have occupied 6th and 9th positions respectively. The credit goes to phase wise strategic developments and well thought out promotional campaigns backed by the government. The ranking is based on the travelers' perception of the healthcare quality of these destinations. A great indication of how fast the Emirates have positioned itself among the top ranking destinations. The index developed by the International Healthcare Research Center (IHRC) rates destinations based on quality care, destination attractiveness, state of the destination's medical tourism industry, etc.
Resumption of dental tourism gives a push to medical tourism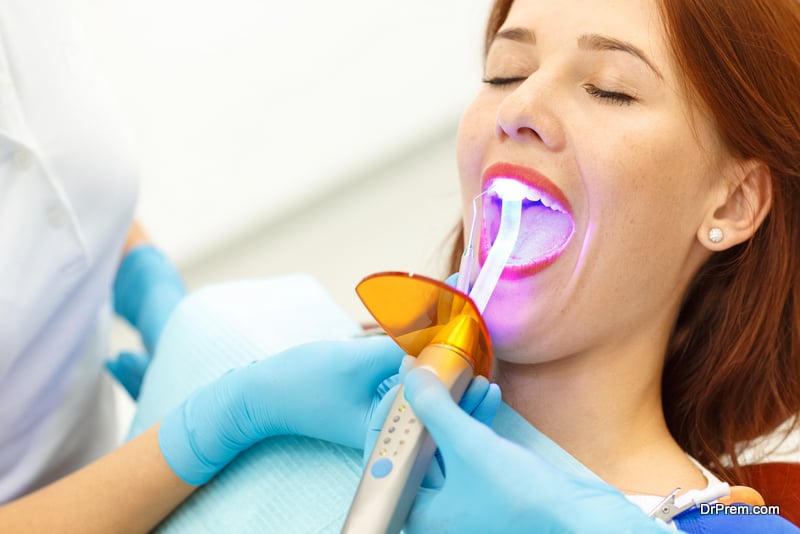 Hungary and Croatia have started welcoming foreign dental patients ever since the travel restrictions have eased reports Dentaltribune.com. Croatia (Zagreb) and Hungary have been the prominent names in dental tourism offering foreigners the best quality dental care. When borders began to start closing from Mar'20 to check Covid-19 spread, tens of thousands of prospective medical tourists seeking dental treatments abroad either had to cancel or postpone their schedule. According to the CEO of Patients Beyond the Borders, the number can be minimum 100,000 cancellations in March with likely 500,000 cancellations by September'20 if things do not improve.
Hungarian dental clinics are seeing increased footfalls. German and Swiss patients are eager to continue their dental treatments in Hungarian clinics maintaining strict Covid-19 prevention guidelines. Clinic websites are putting up updated information of the Corona status to help patients make informed decision. The only downside, the flights are fewer and so are the hotels.
13/07/20
Dubai launches state-of-the-art cosmetic surgery hospital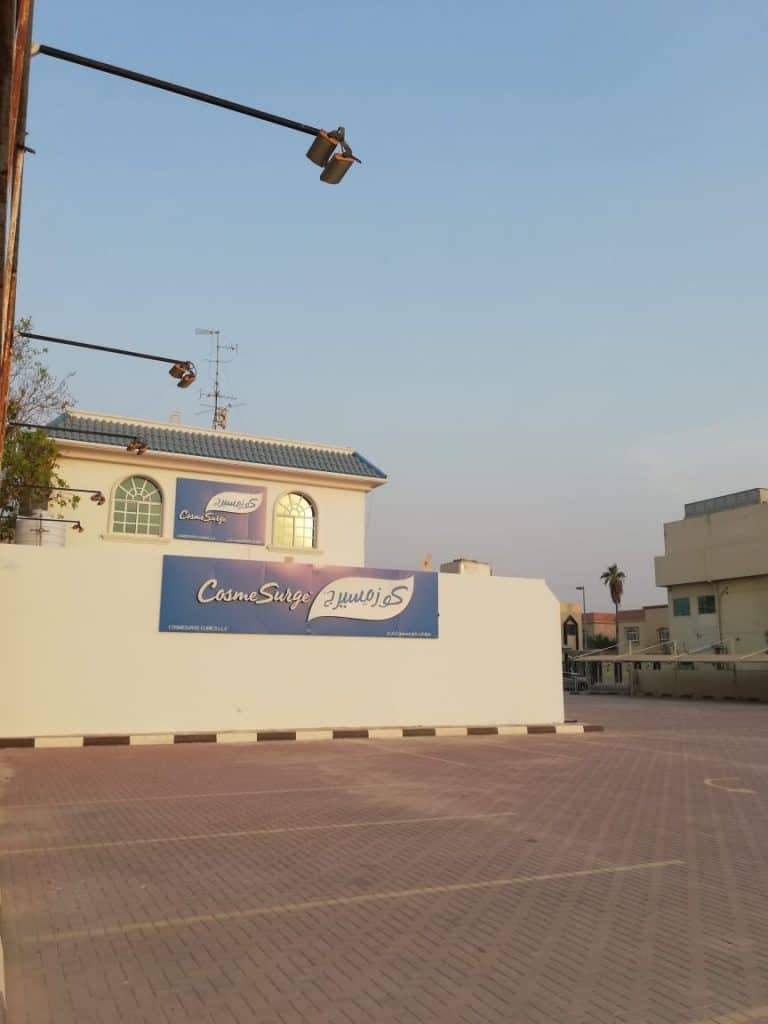 Image Source : cosmesurge.com
Dubai adds another feather in its cap. The 17th branch of the CosmeSurge brand launched in Jumeirah is located near the iconic Burj- Al-Arab and will offer a range of specialized cosmetic surgeries. The launch event attended by well-known dignitaries comes at a point when the Emirate is trying to get back to normalcy with the issuance of tourist visas with effect from 7th July.
This $17.7 million hospital promises to deliver the highest level of clinical care with experienced specialists, consultants and the highly-skilled team of medical and non-medical staff prioritizing quality, patient safety and privacy. It will not only cater to the rising demand of cosmetic surgeries among the residents but also attract travelers from other countries.
Cosmetic surgery is one of the prime attractions of medical tourists. Dubai, already known for its amazing tourism attractions and entertainment facilities goes few steps ahead to position itself as a global medical and wellness tourism hub.
07/07/20
More than 1700 medical tourists to arrive in Thailand from 1st July amid strict Covid protocols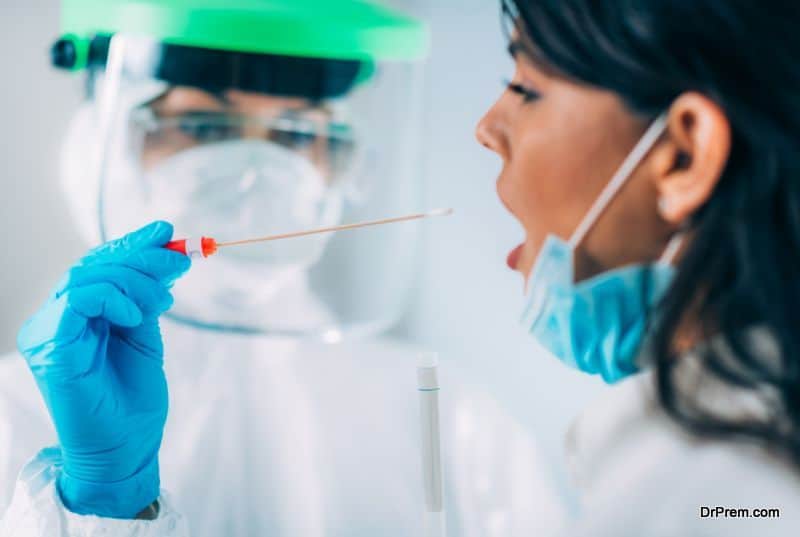 1700 plus medical travelers from 17 countries to arrive in Thailand from 1st July amid strict quarantine rules to prevent the infection spread. The first batch of patients registered for medical tourism are from Myanmar (478), Laos (477), Vietnam (39), China (65), the UAE (223), Oman (187), Kuwait (137), Qatar (95) and Saudi Arabia (14).
Thailand's medical and wellness tourism program has created for two types of quarantine depending on the treatments. Those coming for short duration treatments requiring less than 14-day stay can go for hospital quarantine. For longer procedures like fertility treatment, medical travelers can opt for Alternative Hospital quarantine. In any case, the 14-day quarantine is a must. As much as 62 private hospitals have been listed as quarantine centers for medical tourists. Medical tourists will have to take 3 covid tests: the first one before departing to Thailand, the second on arrival to Thailand and the third before departure from Thailand. Medical tourists traveling by air only would be allowed entry to Thailand. All of them should carry COE (Certificate of Entry) from the Thai embassy.
06/07/20
Turkish Healthcare Travel Council (THTC) mourns the passing of Khalida Sadykova, industry leaders join to offer condolences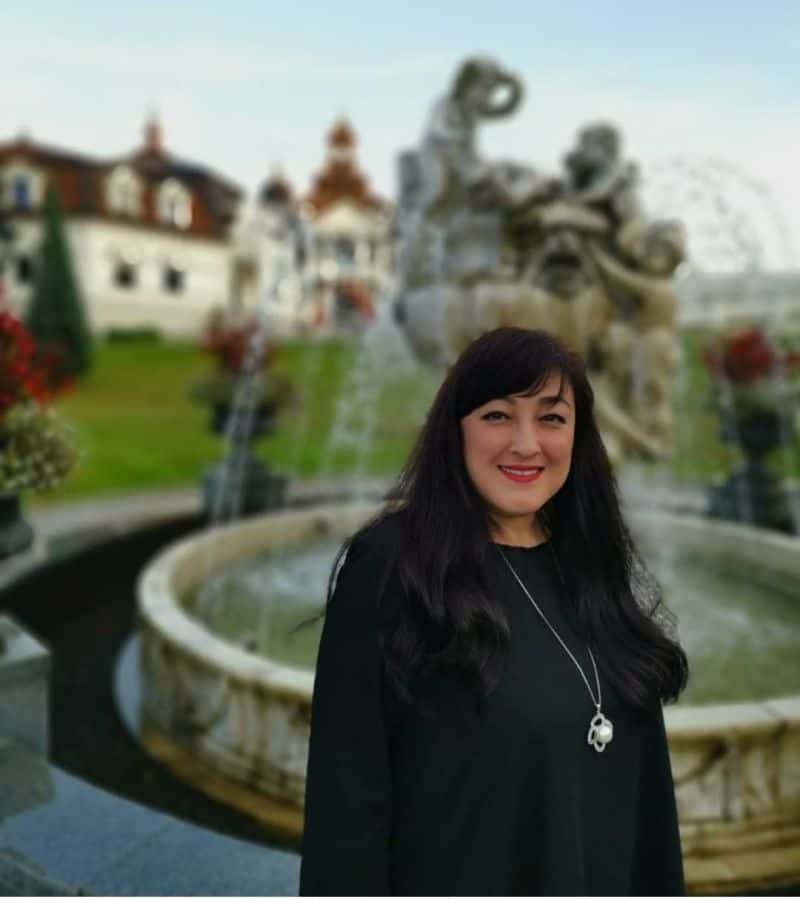 Sad news for the global health tourism. Khalida Sadykova, the Kazakhstan Director of THTC passed away battling a deadly disease. A true professional reflecting optimism in tough times and a great person, she helped many patients battling serious diseases. Unfortunately, she lost the toughest battle. Condolences poured in from leading members of the GHTC (Global Health and Tourism Council) and THTC as all woke up to disbelief that she is no more.  Her contribution to medical tourism and the heart-winning smile will remain etched in everybody's mind. RIP Khalida. You will be missed. Our prayers with the bereaved family members.
Iran to promote traditional medicine and lifestyle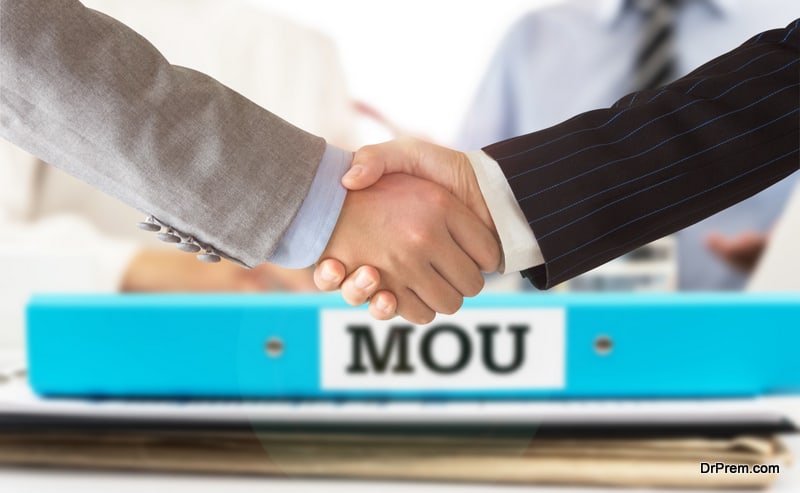 An MoU signed among five executive bodies namely, Iran University of Medical Sciences, Ministry of Health, Ministry of Interior, the Vice Presidency for Science and Technology, the Ministry of Cultural Tourism and Handicrafts, the Ministry of Agriculture and the Ministry of Culture and Islamic Guidance is of immense significance that the country is looking forward to uphold its traditional medicine to boost health tourism in Iran, reports Tehran Times.
The MoU aims establishment of more health centers for traditional medicine and enhanced cooperative programs to promote healthy lifestyle based on traditional medicine and health tourism.  Currently, 56 clinics of traditional medicine are in full operation. According to the Ministry of Agriculture, medicinal plant export has fetched $450 million in 2019. Global herbal market is valued approximately $72 billion that can reach $7 trillion by 2050. Iran sees a great opportunity ahead to increase its market share. 
WTTC (World Travel and Tourism Council) gives "Safe Travels" stamp to Jordan. 20 Hospitals readies for medical tourism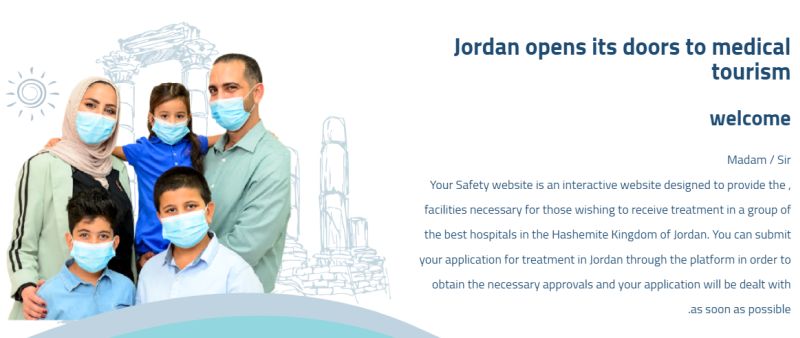 Image Source :salamtak.gov.jo
The Kingdom's successful measures in containing Covid-19 paid off as it received the "Safe Travels" stamp from WTTC, a valued recognition for travel amid the global pandemic menace reports salaamgateway. Jordan's immediate response to impose a nationwide lockdown of all sites of tourism attraction in the first phase was a crucial step. This was followed by adaptation and gradual opening of tourism finally allowing a recovery period through domestic tourism.
Tourism Minister Majd Shweikeh is highly optimistic about tourism revival in the country focusing on medical tourism. To support that, the government website salamtak.gov.jo is launched to help foreign patients in all aspects of medical tourism. The website contains all information of hospitals, prices and transport.  Needless to state, that Jordan has always maintained patient-centric approach in medical treatments and services. Two companions will be allowed with each patient who should carry a certificate indicating they are free from covid infections. So far, 20 hospitals have voiced their readiness to accept medical travelers with strict adherence to set safety protocols..
02/07/20
King aims to promote Jordan as the medical tourism destination, capitalizes its success in handling Covid-19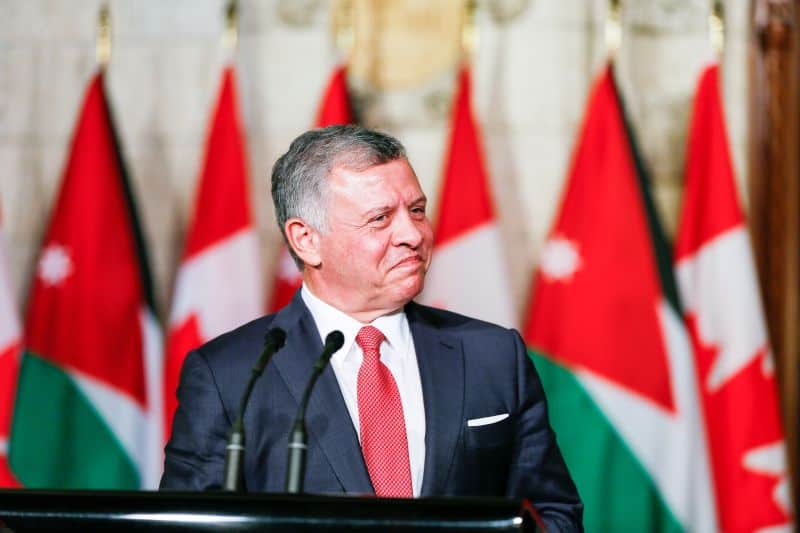 Image Source : kingabdullah.jo
His Majesty King Abdullah emphasized the need of promoting Jordan as the medical tourism destination that handled Covid-19 crisis much better. The message stands clear. Jordan can be one of the safest medical tourism destinations where medical tourists can avail any treatment with the least fear of infection. He gave importance to the active cooperation of all stakeholders to facilitate the arrival of medical travelers amid strict safety protocols while offering the highest standard of treatment facilities. This is to ensure the stability of the pandemic in this country.
Dr. Fawzi Hammouri, the chairman of PHA voiced a similar opinion of the opportunity that Jordan has through its great pandemic management strategies. This would be encouraging enough for foreign patients to visit Jordan. To facilitate the process, the PHA has launched a website tying up 14 hospitals for prospective medical tourists. The website also offers E-Visa and booking services and a hotline for further assistance.
30/06/20
Thailand eyes overseas Thais for its medical tourism goals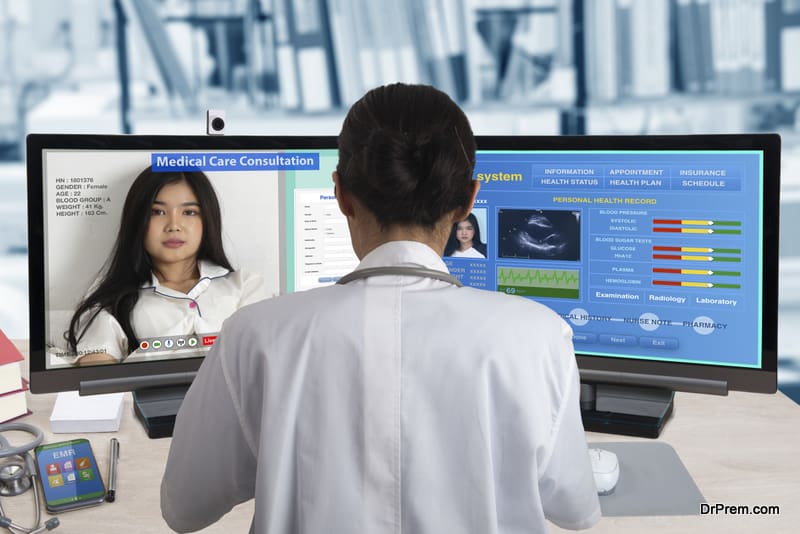 Thailand is opening up to selective international travelers for medical tourism. In view of this, the country to become a global medical and wellness tourism hub by 2024 targets 1 million Thais overseas along with other international travelers, as mentioned by TAT (Tourism Authority of Thailand).
With the growing awareness of health and awareness owing to the pandemic, the demand for preventative and regenerative medicine has shot up.  Thailand aims to leverage its great reputation in medical treatments and wellness services by targeting the 'sons of the soil' i.e. the Thais residing abroad who might find accessing critical medical services in the home country easier and affordable than in the residing countries. Thailand aims to provide seamless telemedicine consultation soon for the Thais abroad.
Another strategy is to rope up hotels in Thailand as stakeholders that would provide wellness treatments and services in coordination with hospitals. Thailand also plans to launch B2B online platforms that would help in extending the reach of medical and wellness operators in Thailand through the facilitators and providers overseas.
25/06/20
Thailand to receive 50,000 foreigners next week, plans to launch project for medical and wellness tourists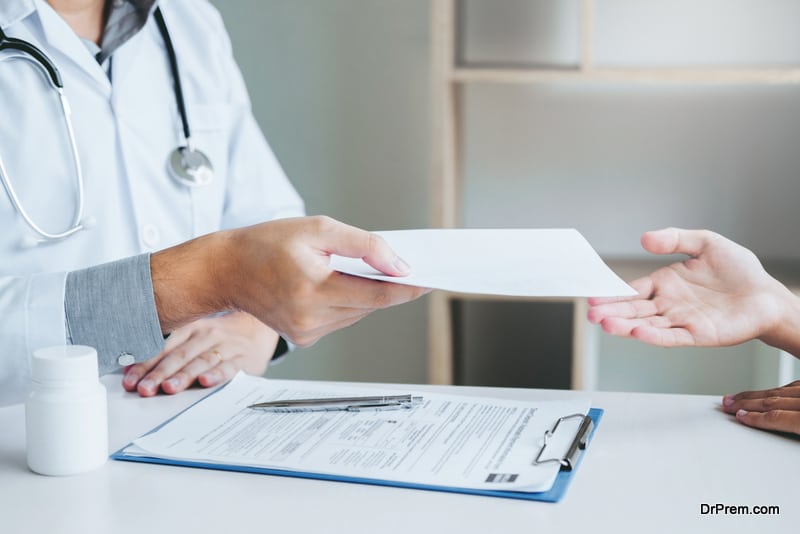 Thailand readies to receive 50,000 foreigners next week of which 30,000 are likely to travel for medical and wellness tourism. The rest will include skilled workers, expats, businessmen, investors and those having residences in this country.
The special project named the Medical and Wellness Resort of the World will welcome international visitors under the Travel Bubble campaign set up with China, Japan and South Korea. The project will initiate from the top beach resorts of Krabi, Phuket and Huan Hin already having great medical, wellness and rehabilitation facilities. Travelers from these countries will be allowed to visit Thailand for different medical treatments and wellness programs.  They will not have to take the 14-day quarantine but carry a medical certificate issued 72 hours prior to travel to ensure corona-free health status.
24/06/20
Iran prepared to welcome medical travelers from Afghanistan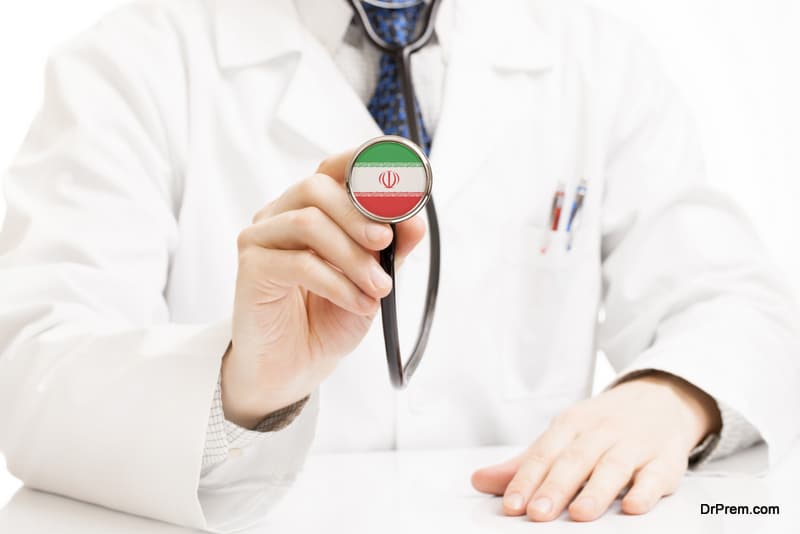 Afghans constituted a bulk of inbound medical travelers in Iran nearly 48.8% in the previous calendar year ending on 19th March'20, reports Tehrantimes. According to official data, Iran's medical tourism is growing fetching $1.2 billion in 2018. The most important fact, these medical tourists did not come for OPD visits but opted for gynecology, fertility, cardiac, ophthalmic and orthopedic surgeries. Despite the prevailing pandemic, Iran is ready to facilitate their travel. Afghans prefer Iran mainly for its cultural affinity and linguistic similarity. However, Afghan travelers have to overcome several obstacles regarding visa issuances in Iran. Considering Afghanistan as a good market for medical tourism, the minister of Cultural, Heritage, Tourism and Handicrafts has assured smoother procedures to facilitate easy travel of Afghan patients.
23/06/20
Dubai 2020 Health and Aesthetic Fair to be held from 10th-12th September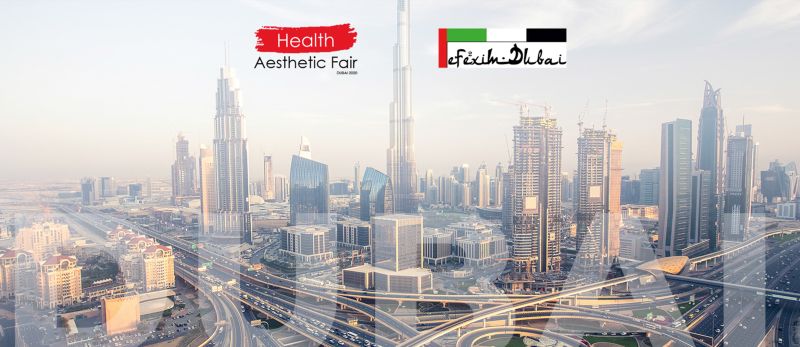 Image Source : healthaestheticfair.com
The fair to be held in the Intercontinental Festival Arena Dubai aims to gather all stakeholders from the MENA region countries. Leading hospitals, clinics, specialists, medical tourism companies and third party agencies are expected to participate in B2B meetings for stronger networking and long-term business relationships. The exhibitors will also get to participate in B2C interactions to rope in potential customers. Dubai plans to attract 500,000 medical travelers by 2021, courtesy the country's strategic moves. This fair would provide great business opportunities both for the visitors and the host country further raising the Emirate's medical tourism ambitions.
22/06/20
Saudi International Health Tourism Forum SHIFT to be held later in 2020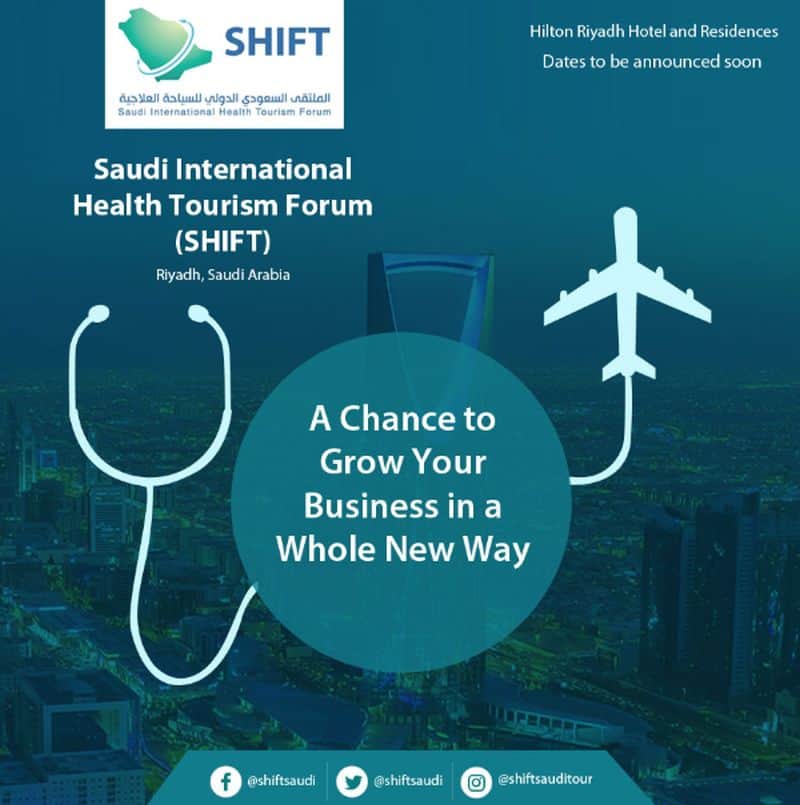 SHIFT 2020 scheduled on April'20 was postponed in the wake of Covid pandemic. With the lifting of curfew in Saudi Arabia from 20th June, SHIFT hopes to stage the forum later this year. The country plans slow resumption of commercial activities with strict adherence to prevention measures.  Domestic flights and transportation are being allowed. International travel remains suspended. However, the possibility of resuming air connections outside Saudi Arabia is currently being reviewed.
Turkey to launch covid-19 insurance plan for tourists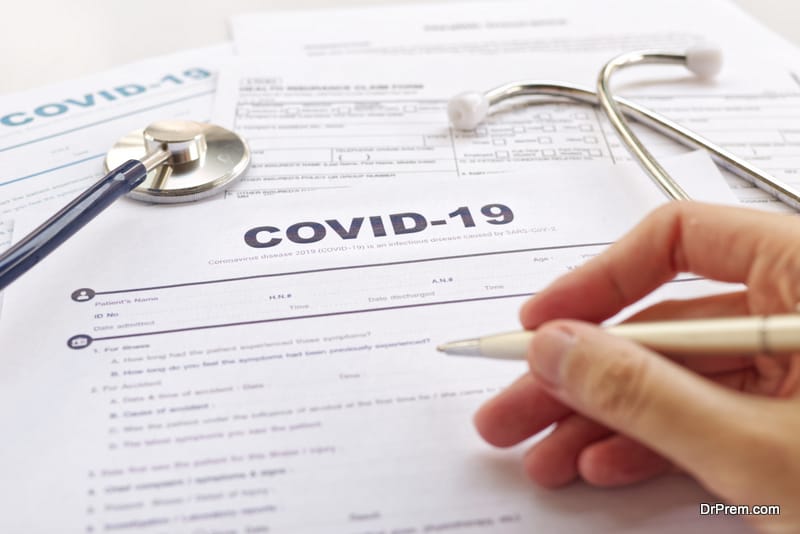 In a recent announcement by Turkey's tourism minister, the country offers coverage for the cost of medical treatment for travelers. The insurance will consider every aspect of travel from the airport to hotel transfers and provide cost coverage up to € 7000.  It will be available with airlines and tour operators online from 1st July. Turkey plans to reopen to the tourists under a Safe Tourism Certification Program to keep tourists safe from coronavirus. It has also released a new set of health and safety protocols in the media. The main positive side, the incidences of Covid-19 is significantly low in popular tourism cities of Antalya, Mugla and Aydin.
21/06/20
Dr. Fawzi Al- Hamouri announces resumption of medical tourism in Jordan from early next month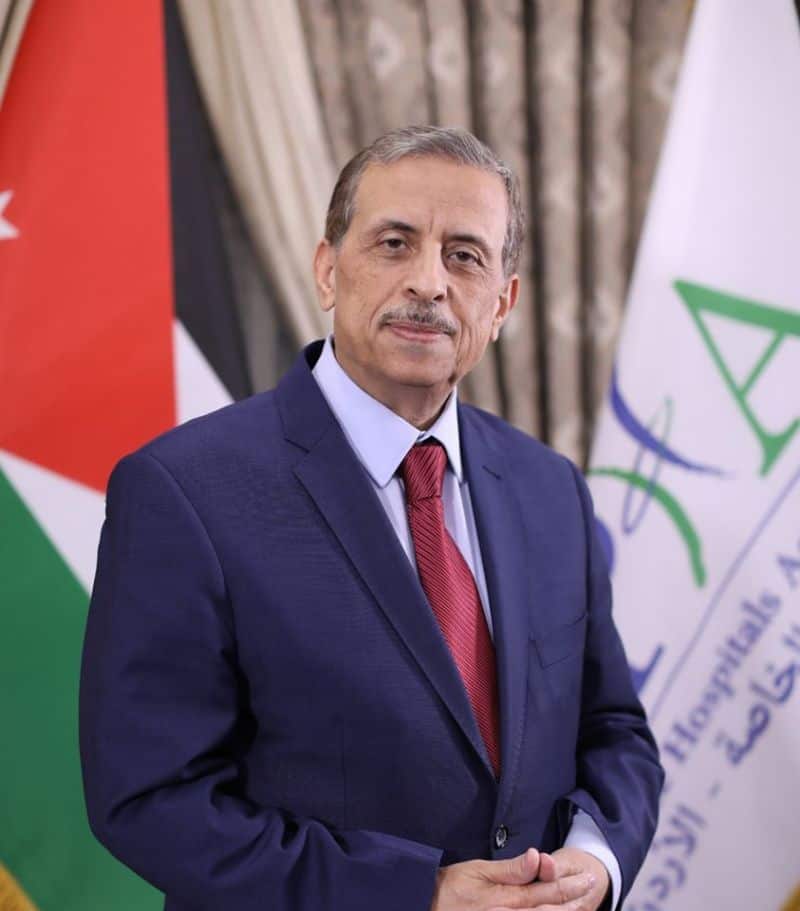 Announcing this in an interview, Dr. Al- Hamouri, President of the PHA (Private Hospital Jordan) said, the country will start receiving patients from the Arab and other countries. He further said that a website would be launched for the medical travelers to register and communicate directly with the hospitals that they prefer. However, a corona test is mandatory for them 72 hours before the arrival.  The patient will be quarantined in the hospital directly. If the treatment ends before the scheduled 2 week quarantine, they have to complete it before flying back home or to spend the recovery period in Jordan.  Patients have already started contacting Jordan hospitals and an appreciable head count is expected from the Arab countries.
South Korea takes to blockchain tech to bolster medical tourism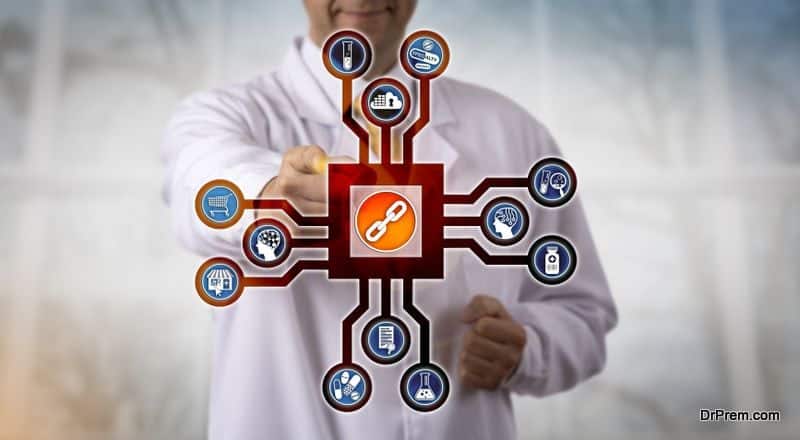 A public-private consortium in Busan has come forward to launch a blockchain powered platform to strengthen medical tourism. The launch date is yet to be announced. The consortium includes Busan National University Hospital, Gosin University Gospel Hospital, Dong –A University Hospital, Samyuk Busan Hospital and Knet Co. Ltd, a brokerage company and will soon be joined with local companies and Busan Bank.  The blockchain platform will facilitate all medical tourism-based transactions by offering services in opening an account and foreign currency exchange. An app called Regional Mobile Medical Tourism Platform is also to be launched to facilitate easy connection between patients and hospitals in Busan. Sensing the growing popularity of South Korea medical tourism, KB insurance, an insurance firm has announced launching of blockchain-powered mobile message delivery service. Even South Korean businesses are willing to accept digital Yuan as a mode of payment.
Thailand tourism targets quality over quantity, confirms allowing businessmen and medical tourists first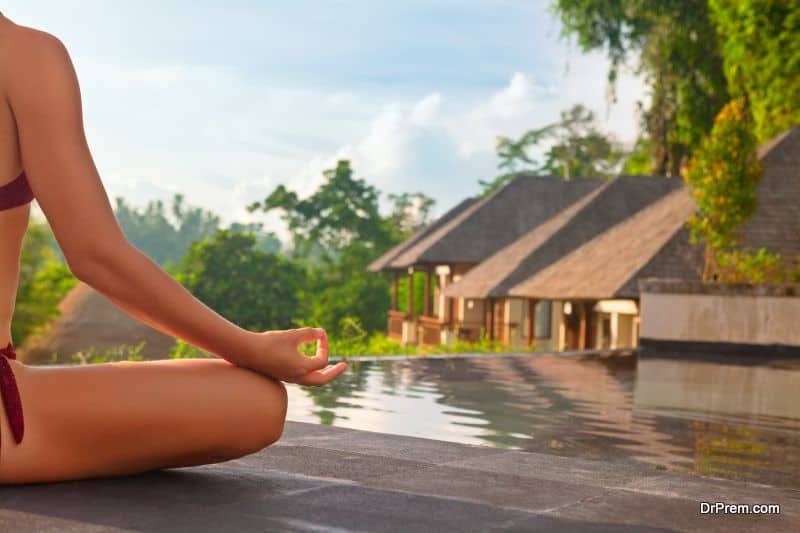 To revive the battered tourism sector, Thailand's tourism minister sees better opportunities by selecting 'quality over quantity'. Instead of attracting tourists in hordes, it will target hi-end travelers with deep pockets seeking privacy and social distancing. Wealthy individuals would prefer holidaying in luxury resorts of Phuket, Phi Phi, Samui and Phangan freely maintaining social distancing. Initially, handful tourists including business person and medical travelers would be allowed from low infection risk countries.
20/06/20
Malaysia to allow entry of medical tourists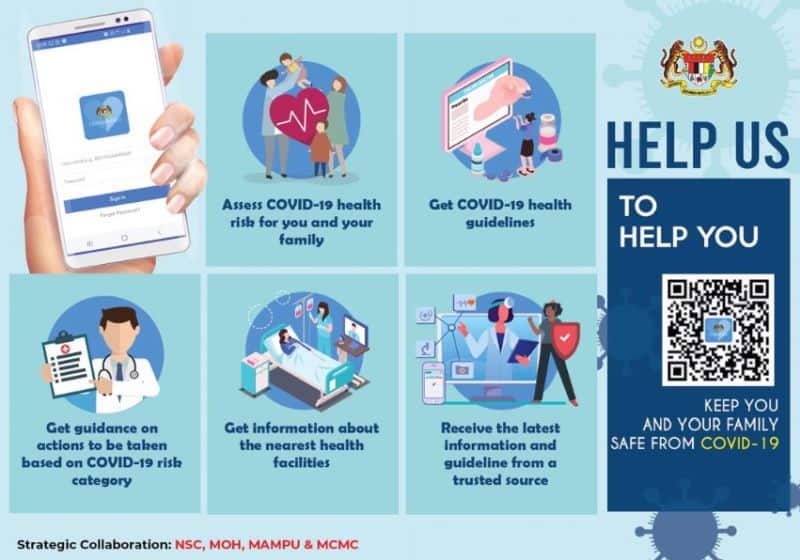 Image Source : malaysia.gov.my
Malaysia plans to allow entry of medical tourists and expatriates (top management designation) without needing permission from the immigration department, reports New Straits Times. Patients arriving for medical tourism should register with the MHTC (Malaysia Healthcare Travel Council) and take Covid screening test in their home country before arrival. Each patient can bring one guardian who will also need pre-arrival Covid screening. Patients will not have to go through quarantine as they will be directly admitted into the hospitals. However, the patient and his/her guardian will have to download the MySejahtera application.
Over 300 medical tourists stuck in India owing to Covid lockdown, Indian medical tourism badly hit staring at $1 billion revenue loss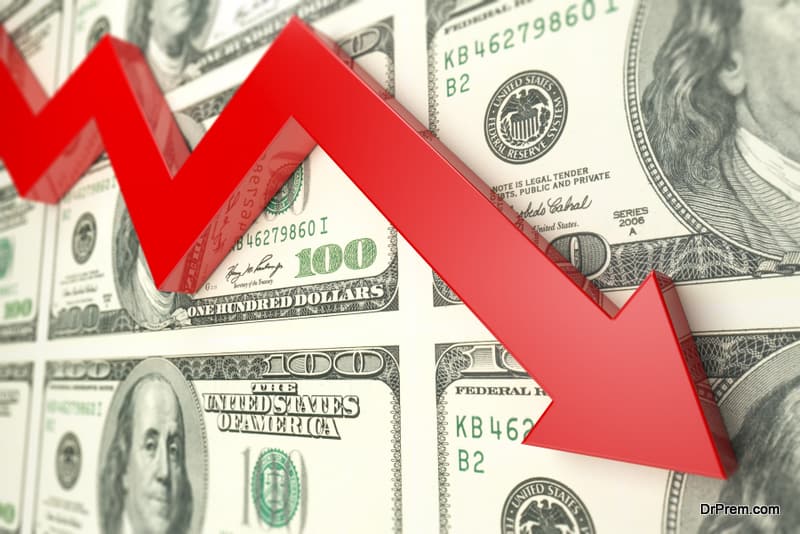 What seemed to be a great relief turned into a worst nightmare. Over 300 foreign patients visiting India for medical treatment got stuck with the suspension of international flight and delay in evacuation, reports ThePrint. Patients from Fiji, Oman, UAE, Sudan, Thailand and Nigeria visiting top specialties in Mumbai, Bengaluru, Chennai, Delhi and Hyderabad are passing anxious moments watching their savings deplete fast paying for survival.  The Foundation of Healthcare & Wellness Promotion (FHWP), an association of medical tourism companies could manage to send 55 patients back home but for others it is a painful wait.
Covid 19 has struck a massive blow to the Indian medical tourism industry projected to reach $9 billion by 2020. However, the influx of foreign patients has dried up. Max Healthcare, a leading healthcare chain used to see nearly 5000 international patients every month in 2019-20 is hardly receiving any foreign patient. The Medical Value Tourism Industry in India may face an estimated $1 billion revenue loss if such conditions continue for another 6 months in the world.
16/06/20
Kvarner welcomes health tourists ensuring full safety in the country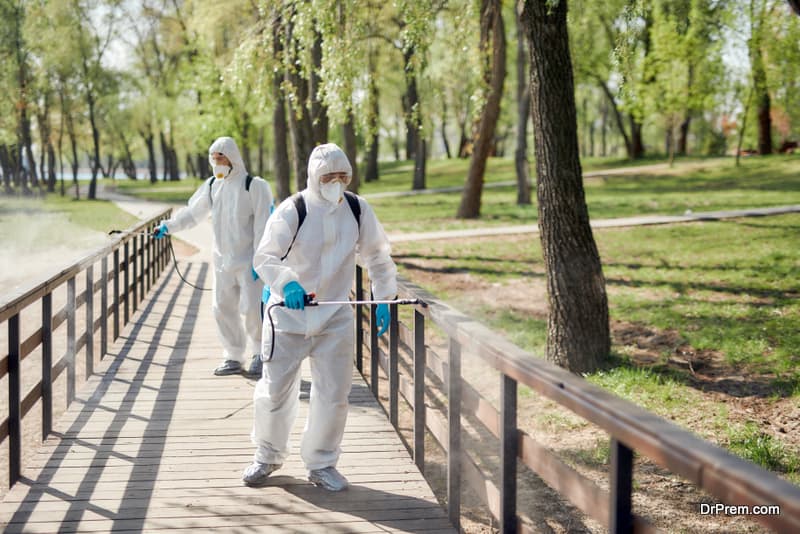 Kvarner, Croatia is always loved by tourists looking for enhancing health and wellness courtesy the region's splendid climate, Mediterranean diet and ample opportunities for other healthy activities. It is the magical 'Kvarner Effect' that drew tourists year round. The Corona effect remained appreciably low as Croatia reported infections 20 times lesser than other European countries.  This can be attributed to exceptionally high levels of health and hygiene and whole-hearted cooperation. Beaches, hotels, accommodations, parks and outdoor recreation spaces have opened. Travelers can move freely without any restriction on passenger transport. But one has to fulfill one formality entercroatia.mup.hr before crossing the border.
15/06/20
Europe opens for travel from today. Majority of the travelers ready to holiday in Europe this summer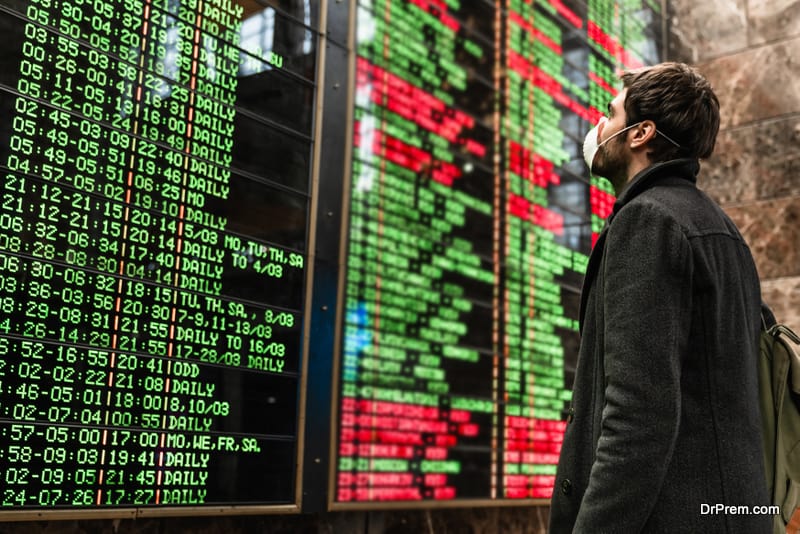 From today, Europe plans to open up for intercontinental travel following the guidelines of European Commission. If things go well, the coming summer is likely to see international travel. Restrictions will be there for countries beyond the European bloc still fighting the pandemic. Spain and Portugal plans to open later in the June and Denmark would open only with Germany, Iceland and Norway. For non- EU citizens from non-EU countries, travel restrictions would be there till 1st July. France, Germany, Italy, Netherlands, Spain, Greece, Portugal, UK, Switzerland, Austria, Belgium, Bulgaria and other countries have opened borders with some countries still enforcing specific quarantine measures.
12/06/20
Thailand to give top priority to foreign medical tourists
Image Source : tourismthailand.org
According to the Thai tourism ministry, it will give first priority to foreign medical patients having scheduled appointments in Thai hospitals. Private hospitals are the strong pillars of Thailand's medical tourism market. However, travel experts maintain, re-admitting foreign patients would be quite a complex process with new visa rules in the process which is to be mutually approved by the country embassies.  Thailand is not considering the return of general tourists as of now.
6/06/20
Georgia to open for domestic tourism from 15th June, international flights to resume from 1st July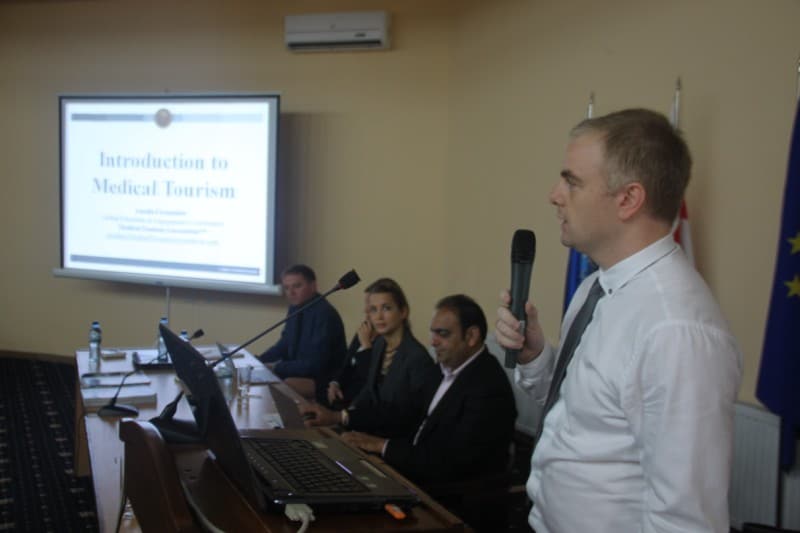 Georgia, fortunately, is one of the few countries to have successfully restricted coronavirus infection recording very low mortality. According to Dr. Paata Ratiani, President, the Georgian Medical Tourism Council, the country reopened on 22nd May and is now set to resume domestic tourism from 15th June. International flights are to resume from 1st July. The three international airports in Tbilisi, Kutaisi and Batumi are gearing up for flights to green zone countries with due preventive measures in place. Israel comes as the first consideration followed by Greece, Austria, Baltic regions, Poland and other relatively low-risk destinations. Forbes has declared Tbilisi and Batumi to be the safest travel destinations post lockdown. Medical tourism in Georgia expects a higher demand in various wellness services and treatments like plastic surgery, hair transplantation, dentistry, ophthalmology, etc.
3/06/2020
Meeting  Summary of Online conference of world leaders in medical tourism.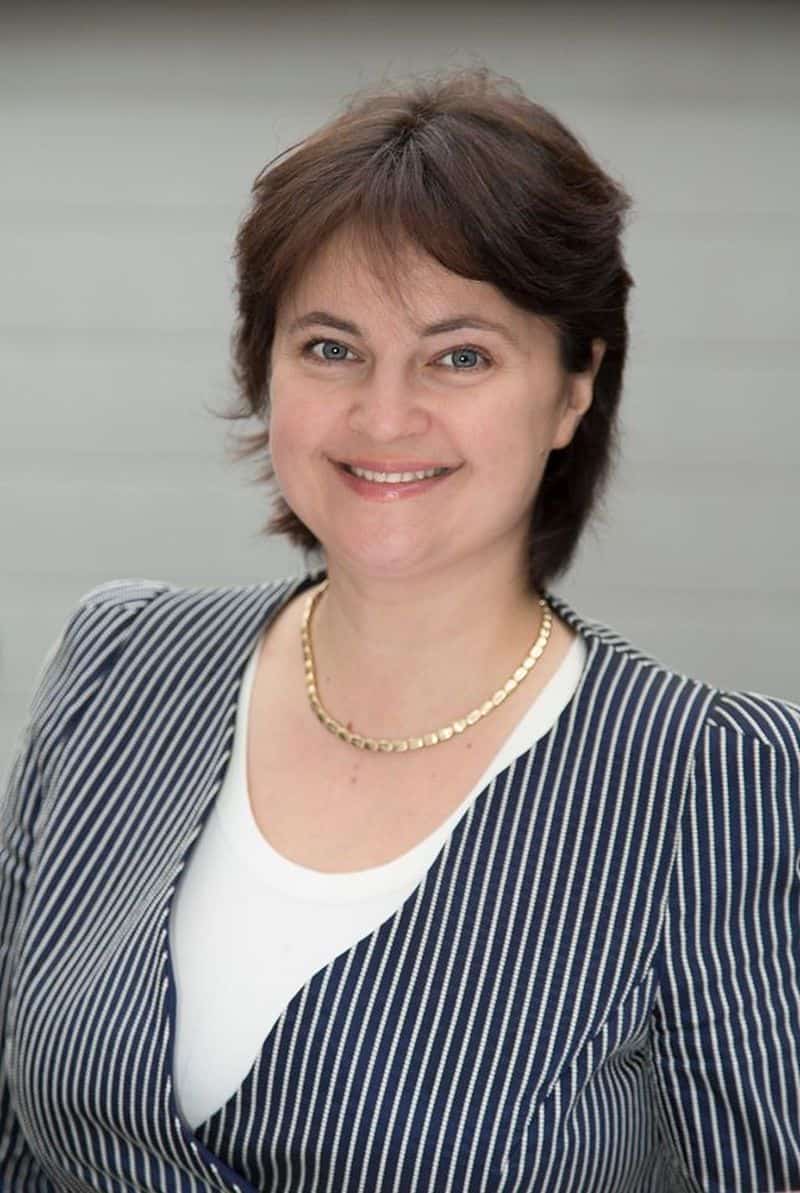 Dr Anna Weegen – DeutschMedic GmbH, Director stated, "Our first responsibility is the safety of our patients. Numerous political decisions have been done in Germany. All employees at our hospitals are well trained in accordance with the recommendations of the Robert Koch Institute – to protect patients and a staff of the hospitals.
The German Federal Ministry of Health called on all hospitals in March, to shift all medical procedures. Two months later, from May onwards, surgical interventions in German Critical care hospitals are gradually reinstated.
Now the question, how have patients requests changed? Yes, there are fewer requests because people know that regular flights to our country are not possible yet. But we have requests for orthopedic surgeries, medical check-ups and other activities that can be planned for a long period of time.
The most important thing I want to say to our partners. For all urgent cases, which are mainly cancer patients, entry into Germany is possible, with a confirmation from a clinic. The patient does not need to be tested for the corona-virus at home. This test will be carried out in Germany. The patient remains in isolation until the test is answered. That's about a few hours. Now it is necessary to be 14 days in the clinic without going out of such quarantine.
What solutions for rehabilitation after coronavirus infection did you find for your patients?
The occupancy rate in rehabilitation facilities is increasing. After coronavirus infection, an air resort involves air treatment as a form of climate therapy. Such certificates have more than 300 German towns and villages, and 194 of them have clinics for rehabilitation of patients with respiratory diseases. There are air resorts in the mountains, forests and at the sea coast of Germany.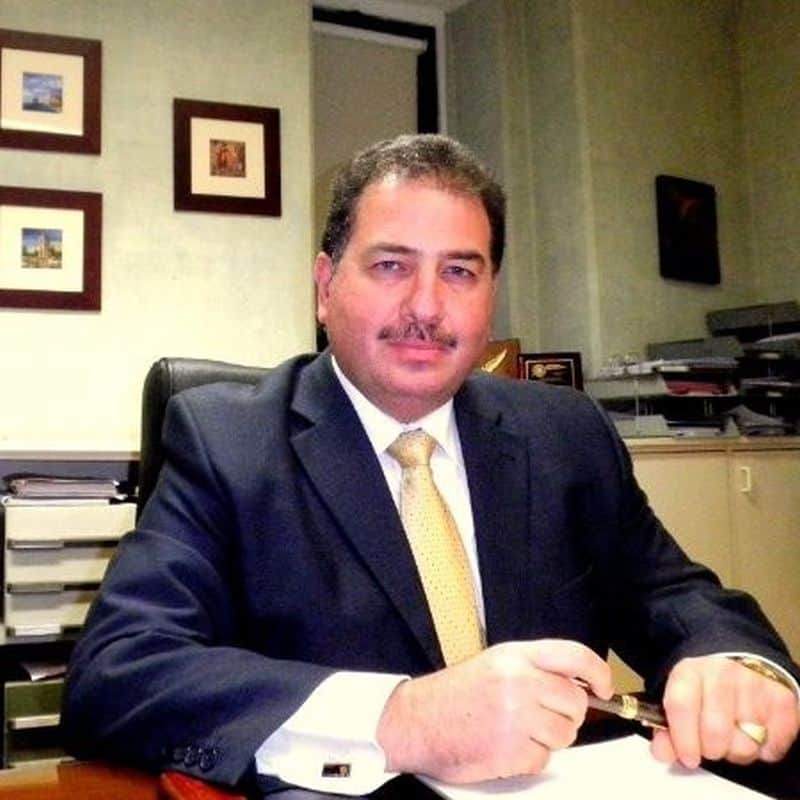 Christos Petsides, the Head of Cyprus Health Services Promotion Board shared information of travel protocols for the foreign tourists as the country opens its borders. Cyprus is also one of the countries that managed Covid 19 effectively.Strict safety protocols are set for hotels, restaurants, gyms, beaches and other places making travelers feel safe during travel. Restrictions in entry will be in place in different tourist attractions. The government will bear all the expenses of a traveler infected with Covid 19 during vacation including that of his family. Despite the bad hit the global economy is facing, prices are likely to remain down to encourage foreign travelers.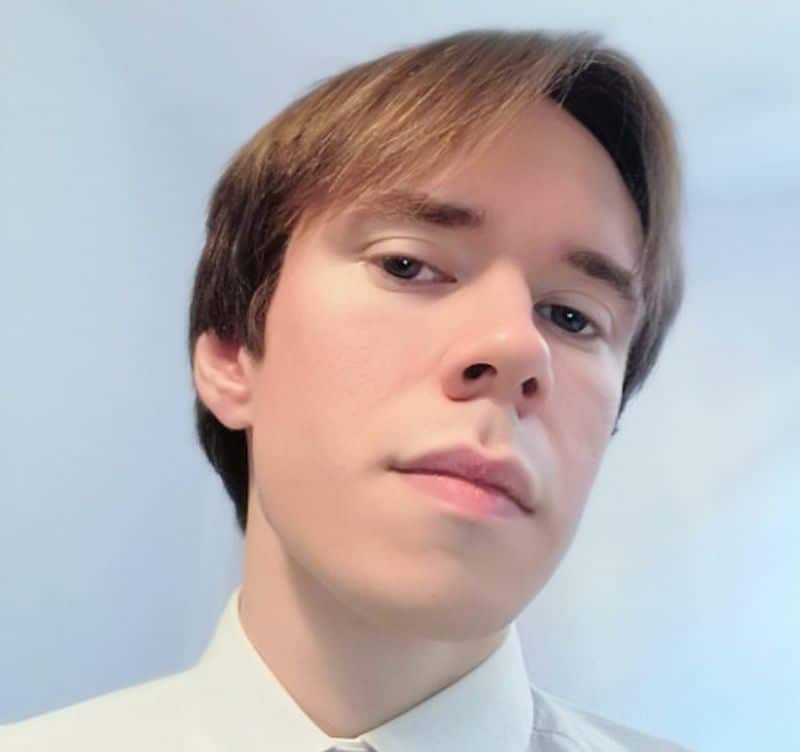 Aureliusz Marek Pietruszka, the Head of International Patients Office GVM Care & Research presented an interesting virtual tour of one of the most advanced healthcare facilities GVM CARE & Research.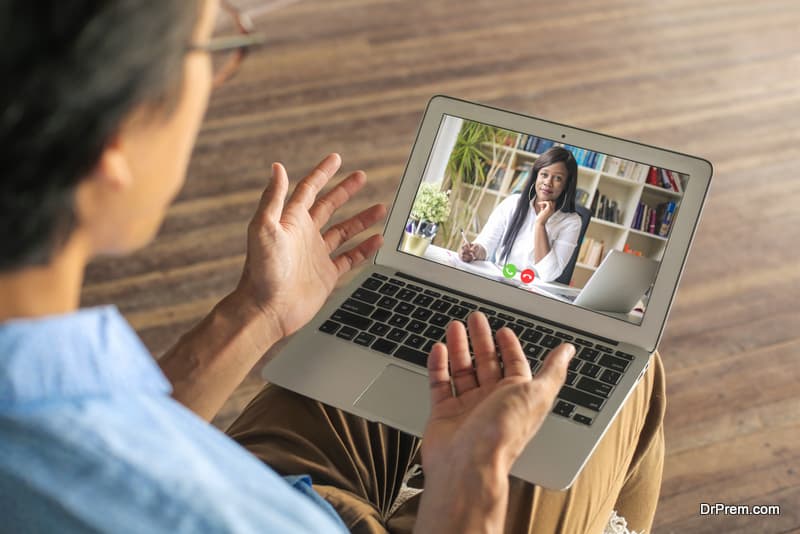 Swamy Sudhama, Canadian International Healthcare Business Development Consultant, Canada mentioned the trans-border travel is still closed in Canada though restrictions are less. Post-covid world would be new and so would be the ways of doing business. A general fear exists in visiting hospitals unless there is a dire necessity. Telemedicine is the preferred choice and would grow more. The future of global healthcare will rest heavily on telemedicine which can be extended to medical tourism. Countries with telemedicine infrastructure can support international patients. It can help in motivating patients to travel. Assurance of strict prevention measures for the patient and the families would be the key factor to boost medical tourism. Physicians will travel less as they would be busy in clearing backlogs of cancelled surgeries and treatments. Canadians may like to travel provided they get the assurance of safety and access to information and the destination takes full care if infected with Covid.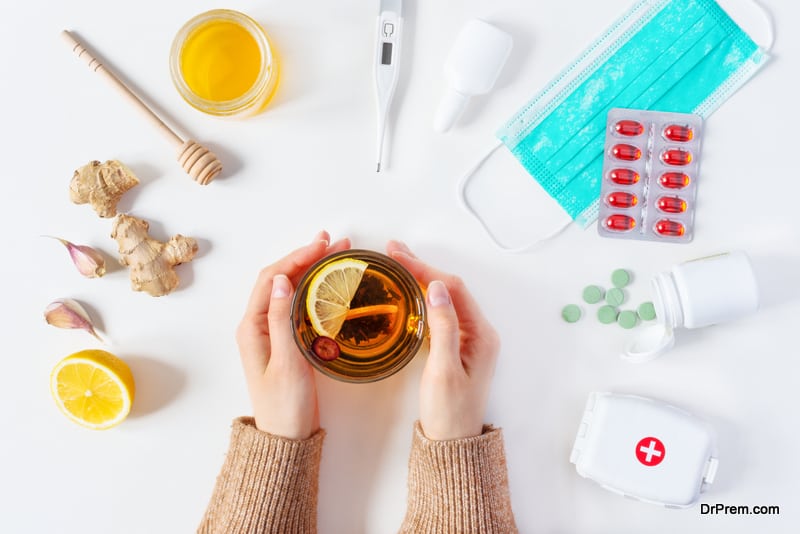 Viktoria Khaitova, VIP Health Ambassador, General Manager, New York USA stated the travel restrictions are on and the country's fight with coronavirus is on. The US is still a favored destination for medical travel by celebrities, politicians and the like. Unfortunately, the sufferings from coronavirus remain high. Telemedicine services have become amazing during the pandemic. Opportunities will be there in this region. People will look for physical rehabilitation, immune boosting therapies and lung rehabilitation. Foreigners look for valuable consultations from reputed professors in leading medical schools especially second opinion in cancer treatments and detection. It would be the end of summer for travel to resume.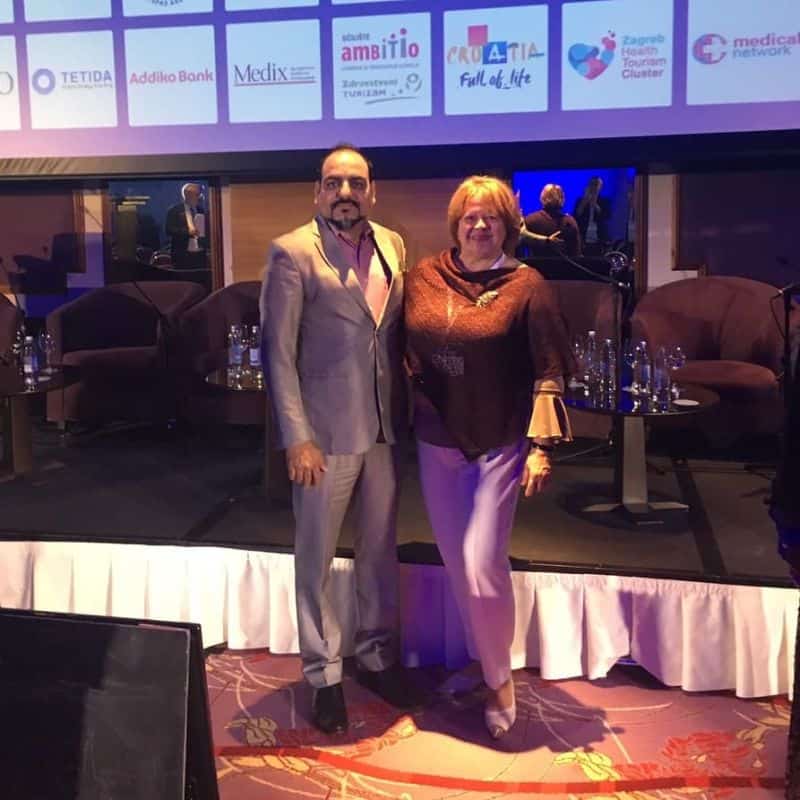 Ivan Rendulic, Rex Rea, Director, Croatia stressed on efforts on communicating to patients online during corona virus period, through specialized platforms such as https://psoriasistreatments.net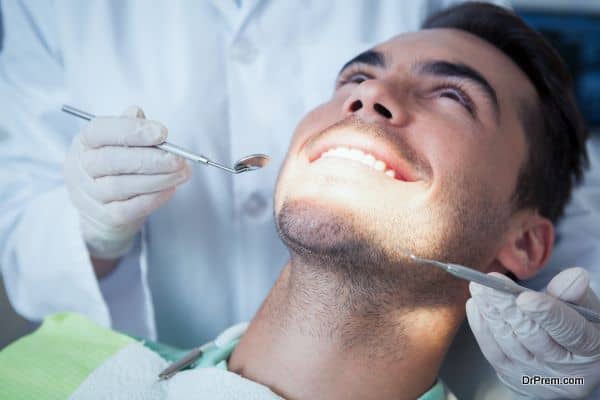 Vladimir Mozetich, President, Kvarner Health Tourism Cluster President, Croatia stated Croatia is one of the few countries to fight coronavirus effectively. Borders are opened to EU states. Medical travelers need to fulfill certain protocols in "Enter Croatia" 48 hours before stepping into Croatia. Four programs will be running as of now, rehabilitation, prevention, lifestyle and aging programs where the country stands out. There are plans to expand dental tourism markets beyond Italy like Scandinavia and other European countries maintaining strict safety protocols. Dental tourism contributes 75-80% of Croatia's medical tourism.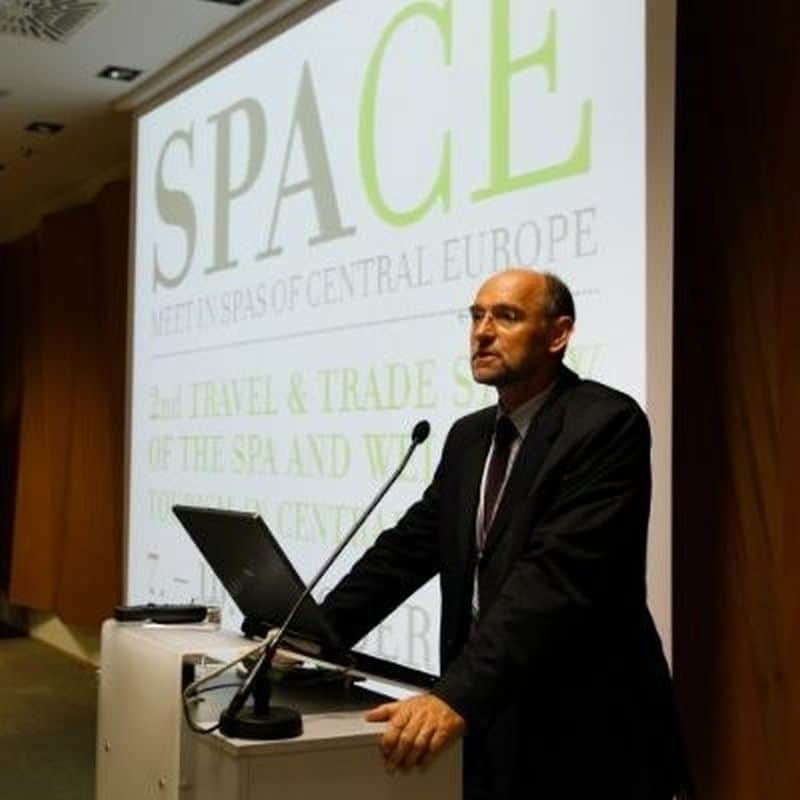 Iztok Altbauer, Slovenian Spas Association, President shared some happy news as well. Slovenia is the first country that declared the end of epidemic on 1st June. Slovenia has opened borders to Hungary and Croatia. From 4th June, it will open with Austria. Discussions with Italian foreign minister on Saturday will decide the opening the border with Italy. Some spas are receiving patients for rehabilitation maintaining standard infection prevention protocols. From Friday, hotels and health and spa resorts are likely to open. Slovenians will be the first to visit the resorts followed by other foreigners.The major challenge remains ensuring the safety of guests and employees as things open up. But that's the way they go!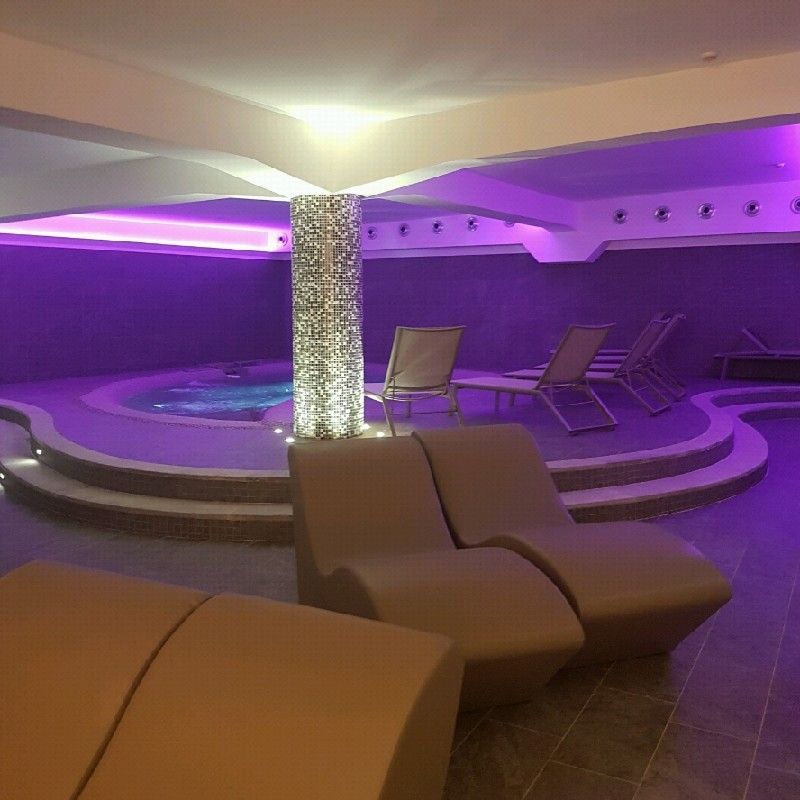 Lara Bulfoni, Associazione Albergatori FIUGGI TERME, Italy hinted about positive changes in medical tourism after the pandemic. FIUGGI TERME is one of the best scenic health resorts performing scientifically-proven natural therapies that have significant contribution to medical tourism.
The focus shifts to Italy. The beaming Ana Laura Ramirez of Italian Association of Medical Tourism
came up with really some good news. Italy is ready to welcome all! From 15th June, it will open to the rest of the world. All the medical and wellness clinics /resorts are working day and night to add value to the customers to keep them safe and healthy. All places will be open. Everybody can visit places maintaining specified protection measures. Travelers will be handed out specific guidelines. Hotels and accommodations are taking all preventive measures to ensure traveler safety.
Image Source : hticonference.com
Csilla Mezősi, European Spas Association, General Secretary mentioned Slovakia, Iceland, Hungary, Czech Republic, Estonia and few partners have already opened up their health resorts from May. Many of these facilities have been the frontline fighters for corona. Romania, Serbia, Germany and even France are opening up slowly. Italy opened today. She feels that this will be the year for domestic travelers most. Lifestyle changes would be prominent for prevention. The slogan – Improvement of lifestyle through natural remedies.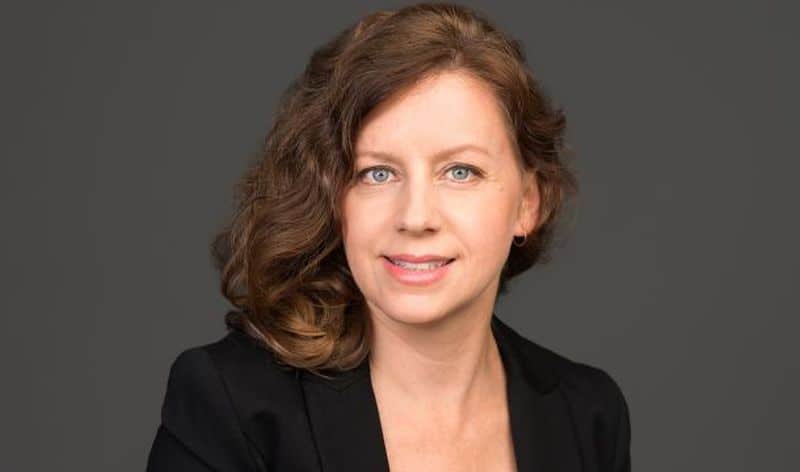 Image Source : about.visitberlin.de
According to Michaela Kehrer – "VisitBerlin Official Board – Medical Tourism Project Manager, Germany has been a long time favorite for medical travelers from many countries with Berlin and Munich being the most preferred destinations. Germany is allowing essential travel as of now. Those seeking medical treatment must carry a valid medical certificate suggesting immediate attention. Flights will take off slowly. Many international houses are closed but are opening slowly. Quarantine regulations are still in place violation of which can fetch hefty fines. For EU patients, it is open but Non-EU patients may have to wait for some more time.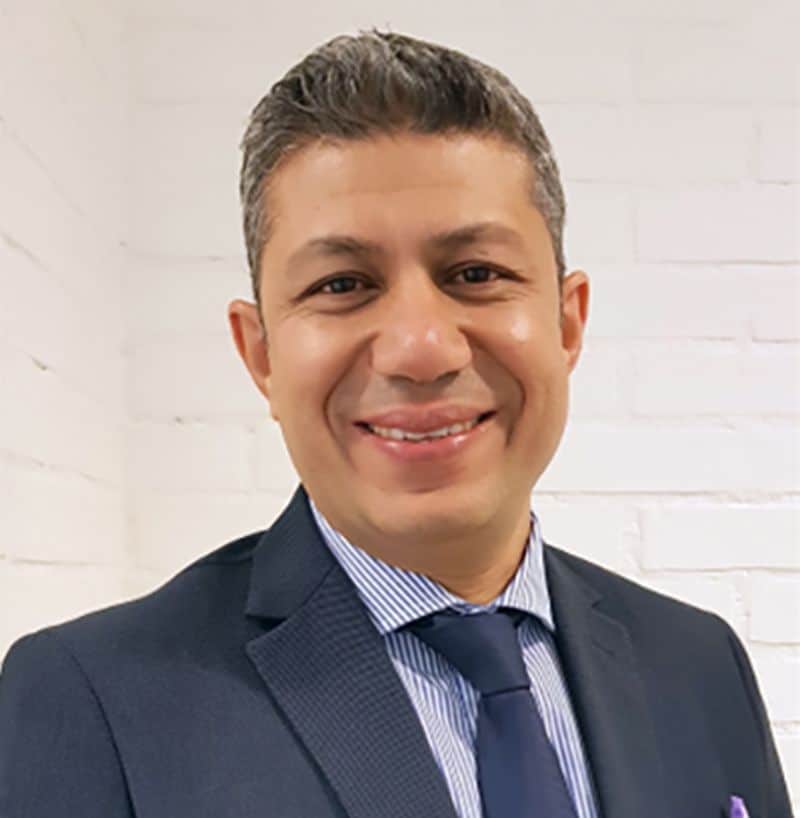 Image Source : gmtpmedical.com
Sam Awad, General Manager, GMTP Medical Group, Agency in Greece said his company has been receiving medical tourists from all over the world. The country is ready to help everybody under any circumstance. According to him, life now in Greece is back to 95% normalcy of course with preventive measures in place. Patients are eager to travel to Greece for medical purpose and the waiting list is growing. Some flights will be starting from July. Patients will need to take Covid test their country 48 hours before travel and also in Greece on arrival. Rehabilitations centers will run with the best safety measures. Pricing will more or less remain the same beside some bare minimum costs for Covid test. He emphasized, that this is the time for cooperation not competition.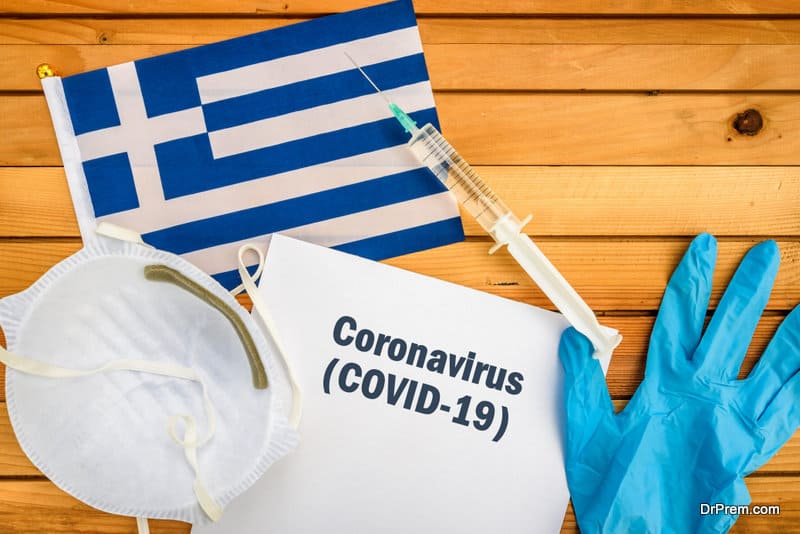 Dr Athanassios A. Exadaktylos MD PhD, President of the Panhellenic Medical Association – (Minister of Health in near future) said, Greece is on the way to become a Covid-free country. Supported by its robust healthcare infrastructure, the country could expand its capacity fast to tackle the infected cases. Greece is likely to open from 1st July allowing travelers take a safe vacation. Greece has a good number of highly specialized medical personnel. The University of Athens is working on the efficacy of TB vaccine for Covid prevention. The country actively participates in all aspects of medical tourism.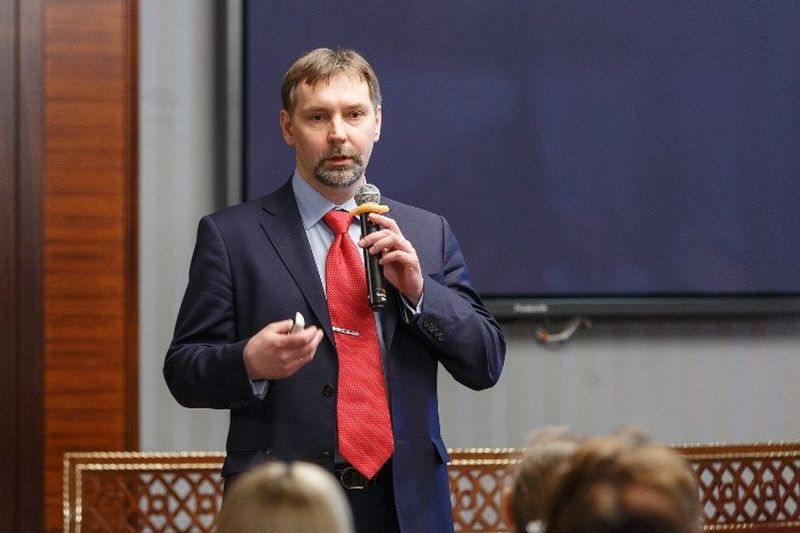 Image Source : uamt.com.ua
Mr. Igor Torskiy UAMT, Vice President announced the next GHTC conference to be held in Ukraine. Briefing future activities of GHTC, he laid importance on understanding patients and their needs on a deeper level as the pandemic wanes off. Highlighting the milestones of Ukrainian Medical Tourism, he stressed the growing popularity of stem cell treatments among other complex and life-saving treatments. He also said, of late, fewer Ukrainians are seeking beyond the border treatment as the country is fast building its capacity in different specialties. He sounded optimistic, medical tourism is on as enquiries from different companies keep increasing. The country is also fairing well in pandemic management. Airports will be opening from 15th June that would help in resuming business. He expressed his satisfaction over this online event.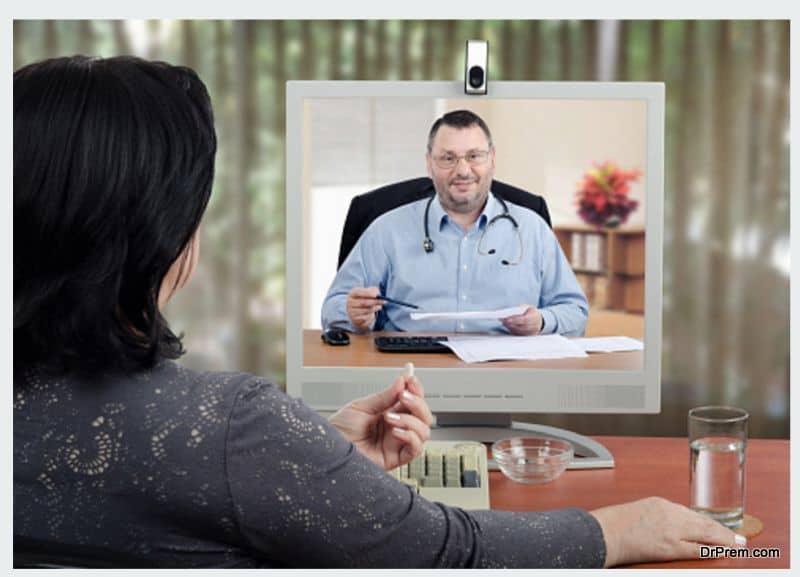 Mrs. Julia Odintsova – MedRise Agency, Managing Director in her opinion said, post pandemic medical travel will depend a lot on how countries have handled the corona crisis and emerged from the damage. In post pandemic scenario, there might be an initial surge in demand for medical services but it might slow down later. People will tend to delay beyond the border treatments for some more months. For Medical tourism operators, maintaining patient loyalty will be a big factor. They need more support from their medical partners in dealing with queries and potential clients. Online consultation and telehealth are few important tools that can build patient loyalty.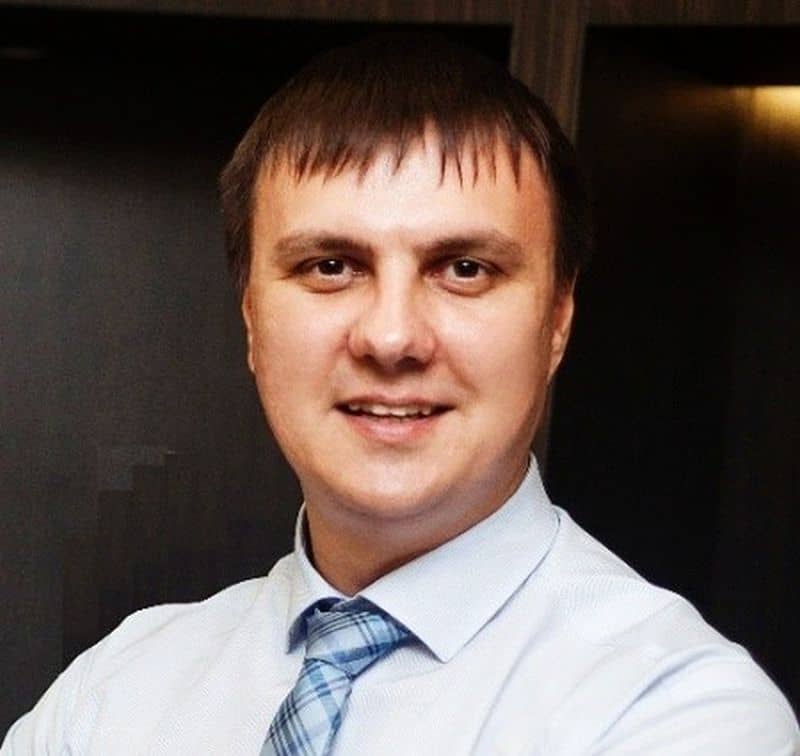 Mr. Evgeniy Chernyshev – President of National Healthcare Travel Council (Russia) said Russian border will possibly open by September. Russia has a high stake in inbound medical tourism with 71 regions active in this sector. The country has taken special initiatives in sharing best practices, promoting education and framing legislations.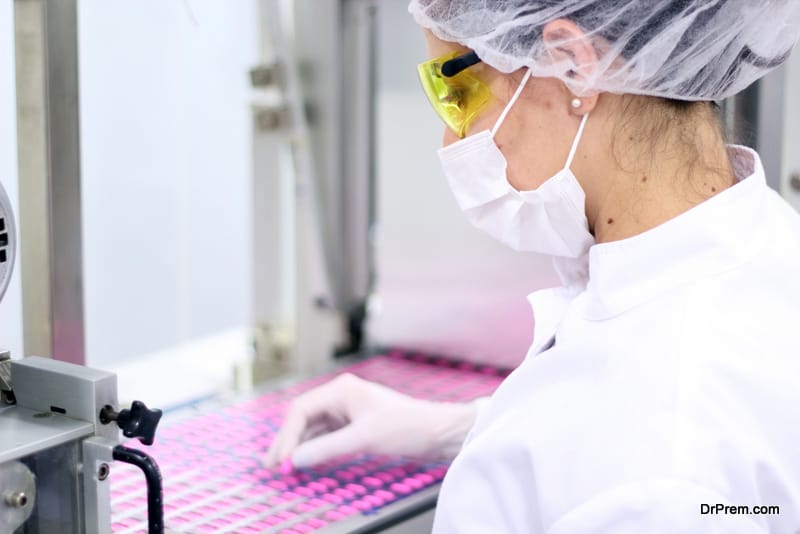 Abdallah AlHindawi, International Healthcare Business Dev. Consultant & Event Organizer –
Jordan, said, Jordan is focusing on health, economy and growth in all respects. The country imposed strict restrictions to check the virus followed by aggressive testing and tracking. Jordan has stepped up its capacity in manufacturing medical supplies more than enough to meet the domestic demand. The pandemic committee sends recommendations to the Government. Jordan is likely to open by Mid-July. Medical patients from specific countries will have to take Covid tests and go for isolation if needed. In wellness tourism, Jordan plans to allow travelers from low-infection countries before opening up to the entire world. He believes that coordination between health ministries all over the world can help to check the infection better.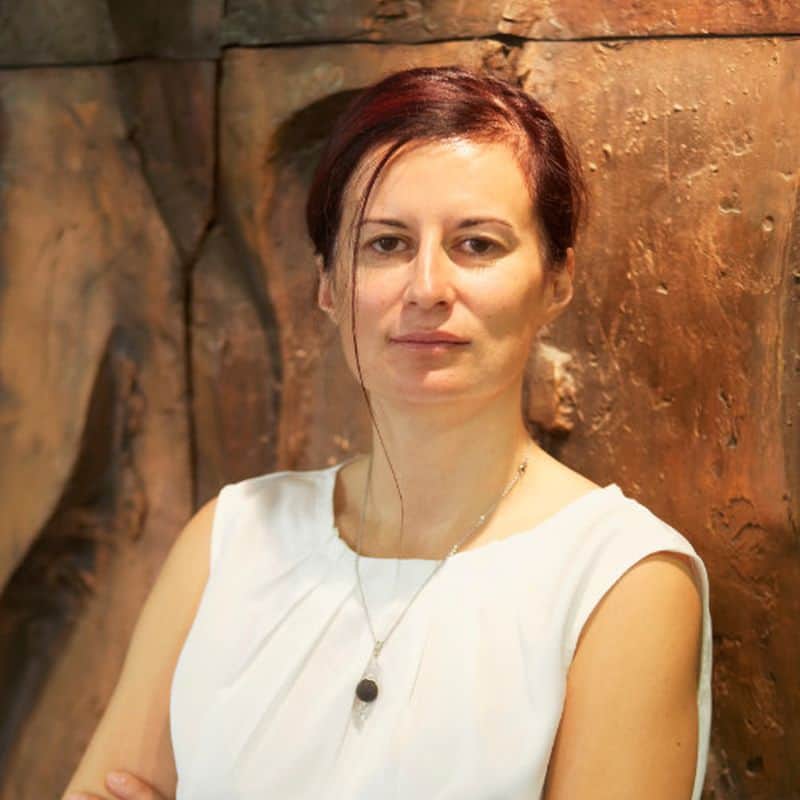 Siyka Katsarova from Bulgarian Spa Association started on a highly optimistic note as Covid infection cases in Bulgaria has been very low, perhaps one of the lowest in the world. Foreigners coming for medical travelers have to undergo mandatory Covid 19 test and are put into different groups based on their symptoms. Tailor-made rehabilitation programs are devised for patients with specific Covid symptoms to boost their immunity. Spa therapies in Bulgaria have something special that facilitates recovery as it focuses on prevention and prophylaxis. Bulgaria is ready to accept people with the best spa facilities.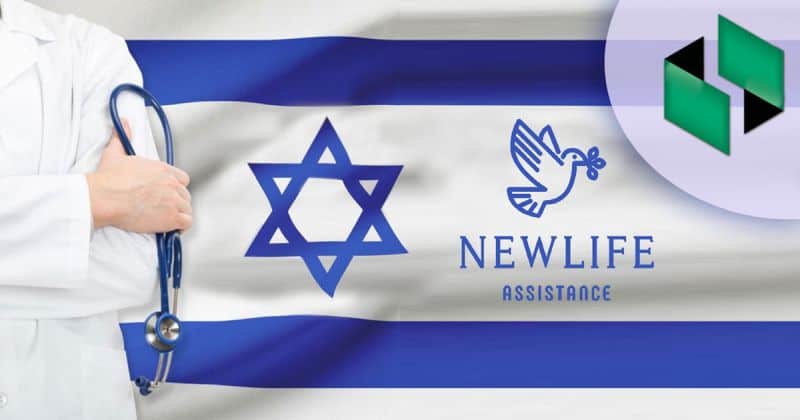 Image Source : hticenters.com
Hi ! from Israel New Life Assistance. Israel opened her doors for oncology and BTM as first priority.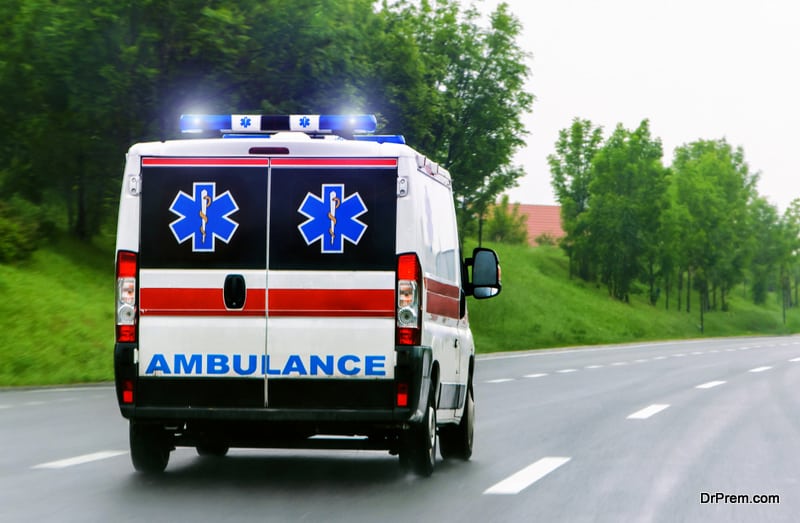 Ekaterine Neparidze – Director, Health and Tourism International Center, the number one health tourism company in Georgia briefed about significant updates regarding post Covid health tourism. Praising the country's efforts in containing the virus, she hopes Gerogia to be in the limelight of medical tourism. Gerogia's Covid count remained appreciably low. She felt the growing demand for online consultations and health ambulance services. Gerogia is rich in thermal mineral reserves and the demand for thermal water therapies is high. The country plans to open from 1st July.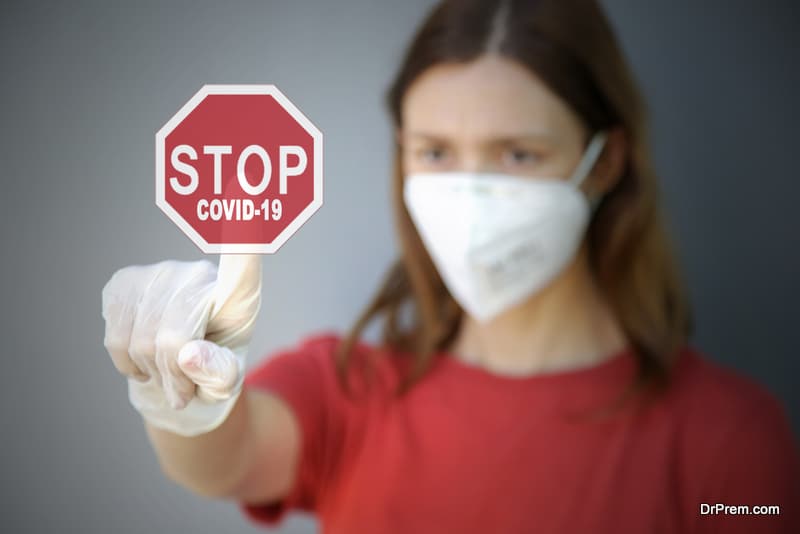 Meanwhile here is comment from – Sionja Furnsinn "Austria ranks among the countries who manages the Covid-19-crisis most effectively. By now we had 668 deaths from the pandemy, the number of infections is down to less than 400."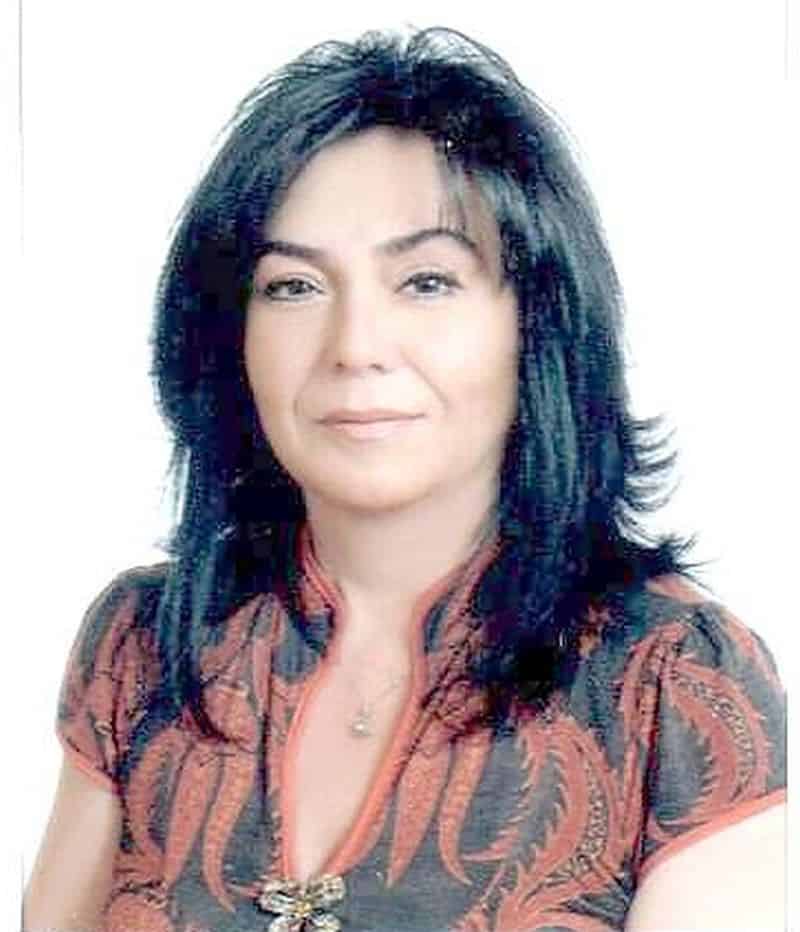 Image Source : haletokmakcioglu.com
Hale Tokmakcioglu, Health Care Tourism, Turkey, briefed how the country will be gradually resuming flights to international destinations and tourism activities. All the low cost and high-cost airlines will be operating maintaining specific safety and hygiene protocols. Turkey opens doors to 31 countries allowing medical tourists avail almost all major and minor treatments.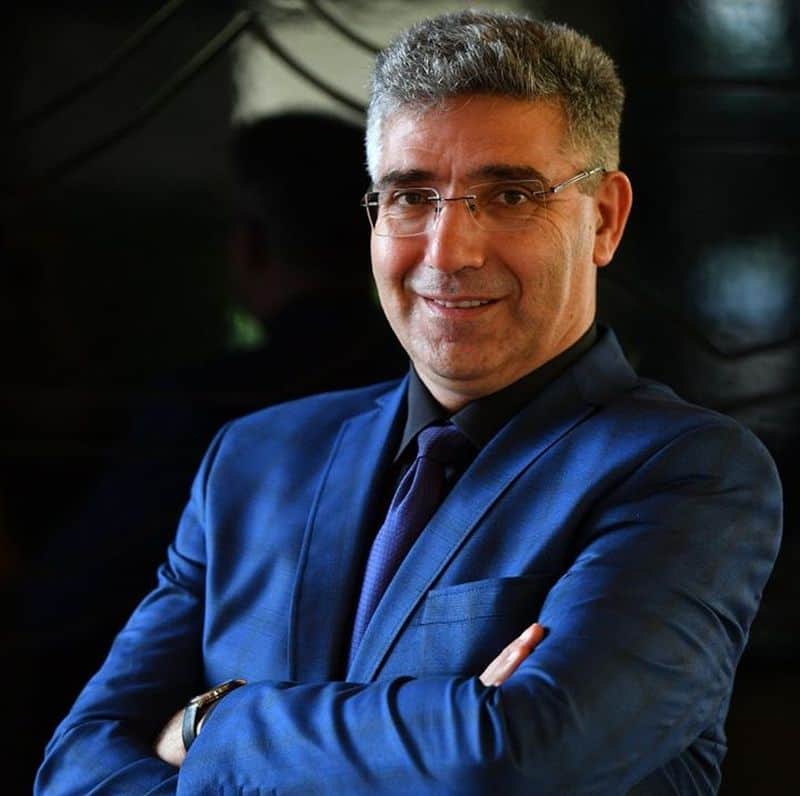 Image Source : scontent.fslv1-1.fna.fbcdn.net
Dr Mehmet Kanpolat, the President UASTED, National Association for Medical Tourism, Turkey credited the country's well- coordinated efforts and healthcare in containing the virus that prevented the overflow of patients. He said, Turkey has moved much ahead leaving the virus behind. For travelers, there would not be much strict restrictions but traveler testing at airports, some certifications for hotels and accommodations and recommended social distancing measures. Turkey is becoming a safer zone for healthcare travelers who will continue to experience the best quality service and amenities. Most importantly, there will be no major changes in the treatment costs as the country is self-reliant in manufacturing medical devices and equipment.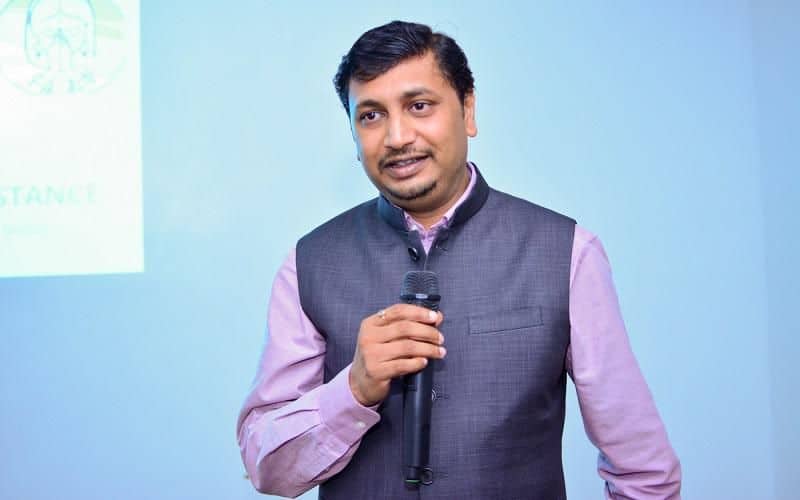 Image Source : images.hbgmedicalassistance.com
Mr. Abhik Moitra – HBG Medical Assistance – Director presented a synopsis of the Covid-19 scenario in India highlighting the country's appreciable recovery rate. India will open international boundaries gradually following specific SOPs yet to be finalized. He praised the government's efforts in handling Covid crisis and India would be a safer destination to travel in near future. Despite the subdued consumer sentiment, India continues to receive more number of queries related to Ayuveda even from the US, Latin America and other European countries which he feels very encouraging. India is waiting!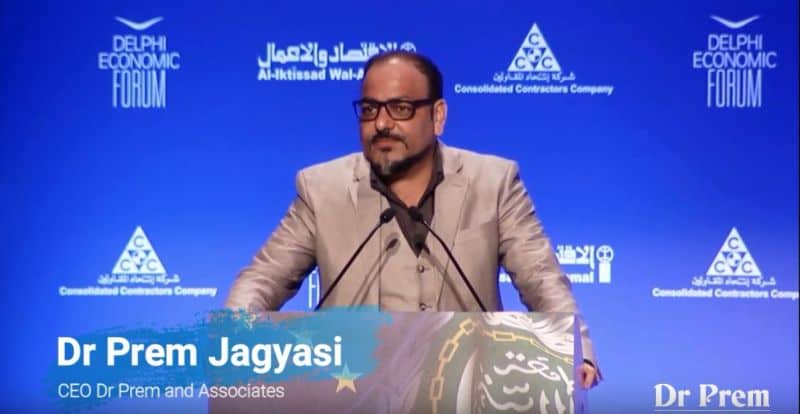 Dr Prem Jagyasi, President Dr Prem Associates, India also agreed that the Covid 19 impact on tourism has been massive. The tourism forecast in 2020 that was around 712 billion dollars is now estimated 447.4 billion, a 34.7% decrease. The $20 billion medical tourism business came to a grinding halt. As a recognized expert, he suggested few interim solutions worth noting. Countries into medical tourism should open up slowly to allow medical tourists. Turkey and Croatia are following that path. Government support is a must for the tourism industry players and medical tourism companies and facilitators. And the time is perfect to develop strategic partnerships.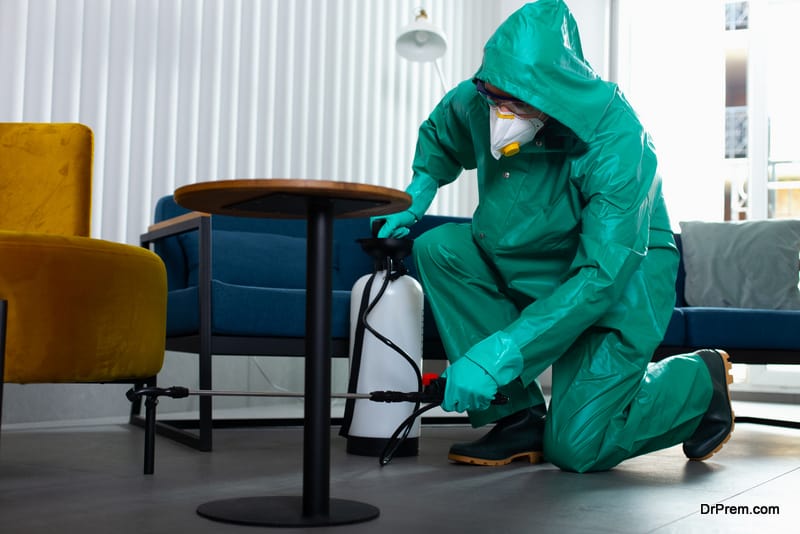 Rahul Shukla, International Patient Care, NMC Healthcare, UAE Manager shared great insights on patient's experience in post-covid medical tourism. UAE is placing immense importance on this crucial factor devising unique safety measures in infection prevention to instill confidence among prospective healthcare travelers.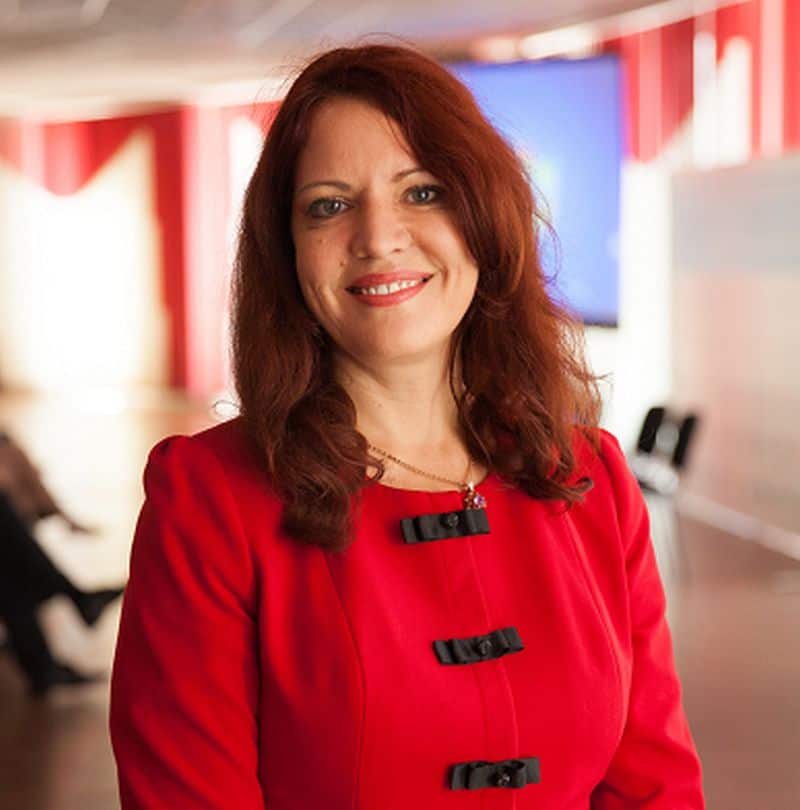 Image Source : uamt.com.ua
Mrs. Violetta Yanyshevska, the GHTC President and Chairman of UAMT in her speech said the global travel and tourism plunged much below the projected numbers due to the pandemic. To pull the industry, she stressed on mandatory mask wearing, social distancing, VISA policies and special certificate on Covid 19. Many countries will resume flights. Only safety measures will ensure safety of travelers. She stressed the need for joint efforts to save the industry.  In line with GHTC motto, global healthcare for all she called for efforts from all sectors to save Covid patients and the industry.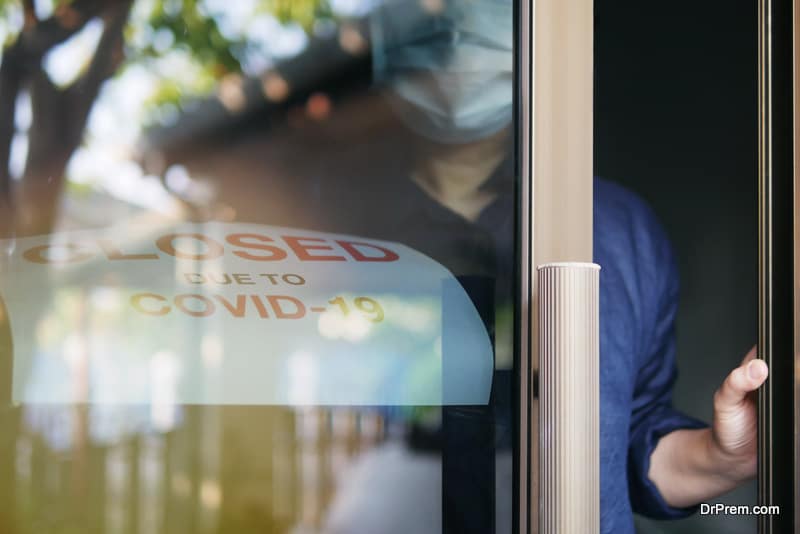 According to Ms Dr. Jia Xiao Fang – China International Health & Medical Tourism Association (CIHMTA), President, Chiense tourism market is on a steady recovery path after the Covid turbulence. Chinese travel agencies are opening up. The country is expecting recovery in the cross-border travel in June – July. New opportunities are in the horizon in the Chinese market. Opportunities are emerging in telemedicine and online health consultations. Quality, security, safety, confidence and responsibility are the key factors to put the tourism engine back on track.
3/06/2020
BookingsMed.com hosts online medical tourism conference today on Transformation of a sphere after pandemic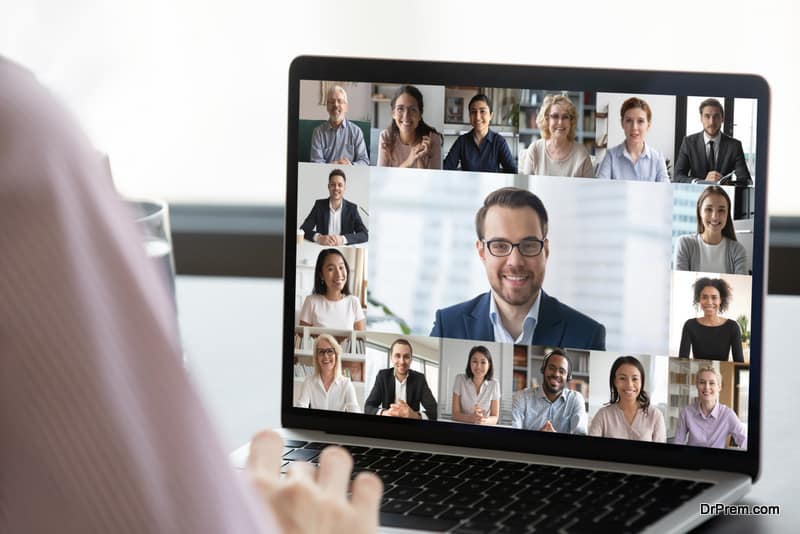 As countries are showing encouraging signs of coronavirus recovery, restrictions are getting eased which is promising to resume tourism. The post-pandemic medical tourism will bring in newer challenges. The destinations and providers need to be aware before head to meet the patients' expectations and demands along with generating highly satisfactory outcomes in all respects. The conference is meant to discuss all these to take it to the full-throttle growth curve. It would be interesting to watch Global leaders from Germany, Spain, Italy, Turkey, India, Ukraine, Russia, Georgia, Kazakhstan, UAE, USA, Croatia, and Israel exchanging their views and coming up with great ideas.
1/06/2020
Thailand in the race to create Covid-19 vaccine to boost medical tourism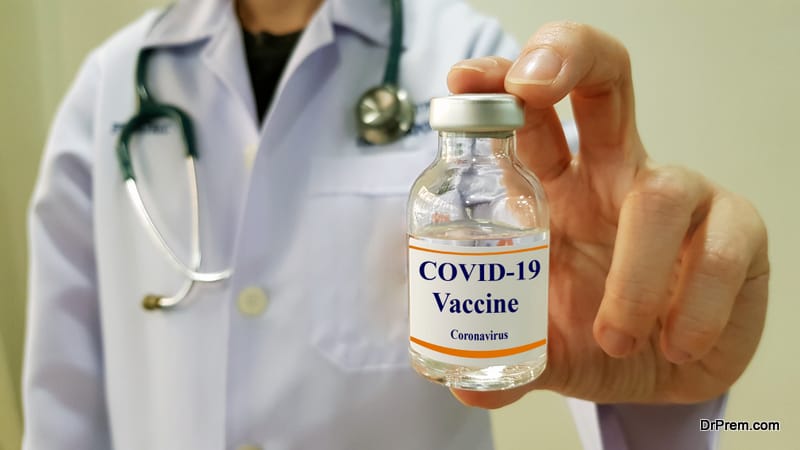 With at least 100 potential vaccines being developed all around the world, Thailand government puts its hope in readying a vaccine by the next year. The responsibility is on Bionet-Asia, a local firm working jointly with the government and a renowned Bangkok University.  Putting all activities on hold, the form has deployed 250 dedicated personnel and labs in the vaccine development process. Thailand's strategy in Covid infection management is appreciable with a little over 3082 cases and 57 deaths.
30/5/2020
Costa Rica reinvents its way to reopen medical tourism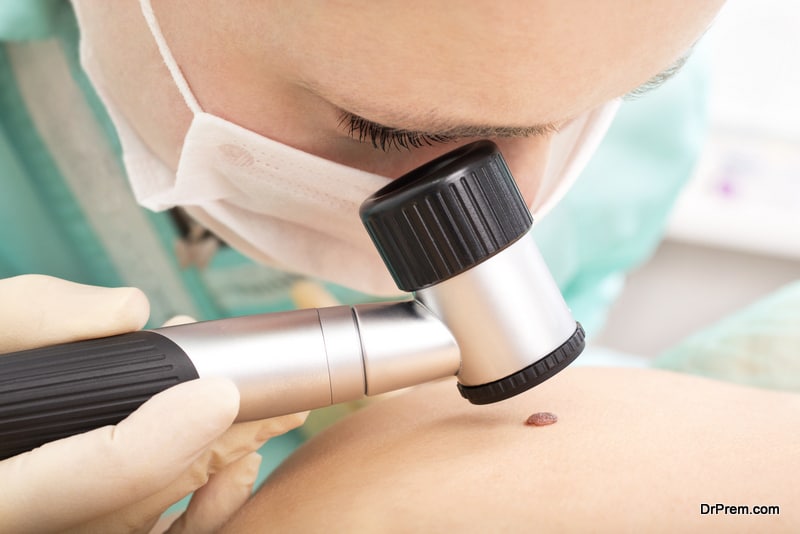 A popular medical tourism destination, Costa Rica has curbed the Corona invasion and is looking for new ways to reopen medical tourism positioning itself as a safe and comfortable destination, reports MENAFN on 30th May. Apart from attracting foreigners for low cost dental and cosmetic treatments, Costa Rica plans to step up its safety net of hospitals to attract foreign patients for cancer treatments, dermatology, stem cell therapy in orthopedics and psychiatry.
28/5/2020
Turkey opens up to global medical travelers achieving appreciable control in Coronavirus cases reports Daily Sabah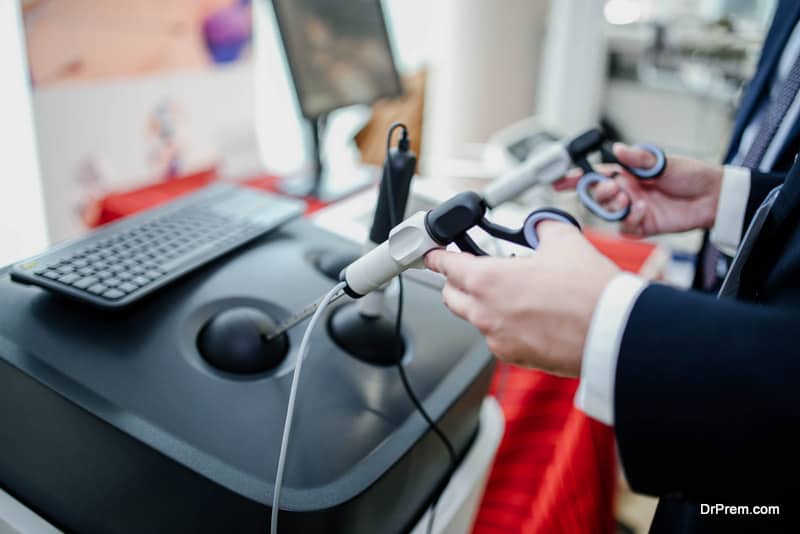 In the preceding week, the Health Ministry of Turkey announced the opening of inbound medical travel from all over the world after initial consideration of allowing medical travelers from only 32 countries.  Patients will be allowed to avail all major and minor treatments namely organ and bone marrow transplants, stem cell treatments, weight loss surgeries, robotic surgeries and radiology.
Healthy Tourism Certificate to woo foreign travelers
It is a joint effort from the ministries of Culture and Tourism and Health to ensure the full safety of travelers while visiting beaches and other historical attractions. This will include rigorous checks in the airport, hotels and local transport and special safety advisory for accommodations.
Cyprus plans to open, promises to bear the treatment cost of any visitor infected with Covid-19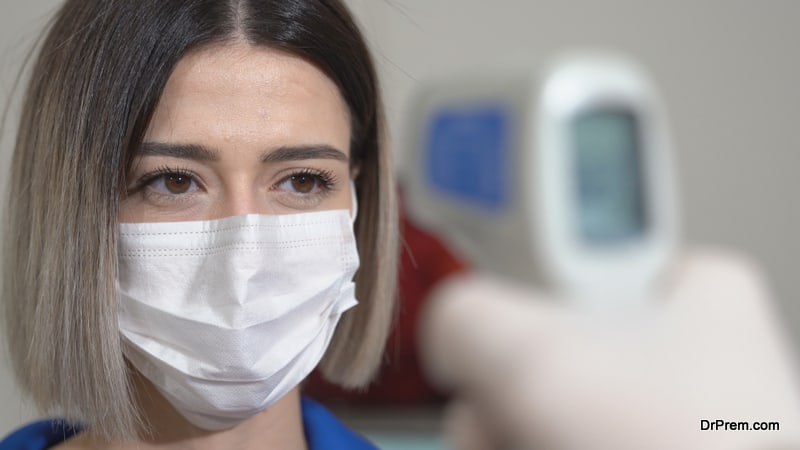 Reporting appreciably low Covid infection cases, Cyprus plans to open from 9th June welcoming travelers from low-risk countries namely Greece, Germany, Israel and Malta according to Times of India.  According to the latest news, the Cyprus government will bear all the expenses related to food, accommodation and treatment of visitors and their families if, by chance, they get infected with Covid. Till date, only 19 countries are shortlisted based on their low-infection rates. It is also opening up for Turkish health and wellness travelers. Travelers will have to go through stringent checkups at the airport and in the midst of vacation as well.
27/05/2020
An estimated 28 million elective surgeries got cancelled in the 12-week peak surge of Coronavirus
The World Economic Forum estimates the cancellation of 28 million elective surgeries all over the world during the 12-week peak of coronavirus infection. This will not only create tremendous pressure on the healthcare systems but would also come with heavy societal costs. The study reports cancellation of 38% of global cancer surgeries which can have disastrous implications.  An additional week of disruption will see 2.4 million more cancellations. The most significant part, it would take 45 weeks to clear the backlog. This means more than ¾ th of the year will go in this even if the countries expedite surgeries by 20%.
This data-driven projection is released by CovidSurge Collaborative researchers collecting data from surgeons in 359 hospitals of 71 countries. Even though most of the cancelled surgeries would be benign but estimates project cancellation or rescheduling of 2.3 million cancer surgeries globally. The maximum cancellation is in orthopedic surgery touching 6.3 million.
Economic Times on 15th May reports, more than 5, 80,000 scheduled surgeries are likely to get cancelled in India in the wake of Covid pandemic according to an international study. Centurion Rekord on 15th May reports of cancellation of 1, 46,000 surgeries including 12,000 cancer surgeries in South Africa and that could possibly lead to untimely deaths.
The Guardian on 9th May reports of cancellation of nearly 200,000 surgeries and other important clinical procedures like cancer screening and experimental trials in Canada as hospitals braced up for a deluge of Covid 19 patients. Thankfully, that never happened and the hospitals ran below 50% productivity level. But other negative impacts started coming to the fore with reports of patients dying due to the lack of time-sensitive interventions.
Implications:
Thousands of lives are affected by these cancellations with a significant fraction suffering from terminal diseases. Most of them may die soon owing to deterioration of conditions especially those awaiting transplantation and cancer surgeries.
Those awaiting surgeries in the early stages of cancer can slip into the end-stage within months where chances of recovery are remote. These lives are likely to get unnecessarily sacrificed owing to the Covid scare.
Cancellation of benign elective surgeries like cardiac surgeries can also lead to untimely deaths.
There will be a deterioration of quality of life affecting productivity. Those awaiting orthopedic surgery can get more crippled as they have no option but to wait for an indefinite period.
Tremendous expense burden on the healthcare systems as they need to ramp up for clearing the backlogs with additional funding and resources.
Not only the surgery cancellations, postponement of routine tests and screening procedures of critical ailments are likely to increase the health inequalities faced by the marginalized people. These people with restricted access to telehealth or remote health monitoring set ups constitute a large fraction of emergency room visitors. With Covid restrictions in place, the visits dropped dramatically posing a serious healthcare burden in the near future which even the robust healthcare systems may find it extremely tough to deal with.
21/05/2020
Turkey's lowest single day coronavirus infections raises hope in reviving medical tourism reports Republicworld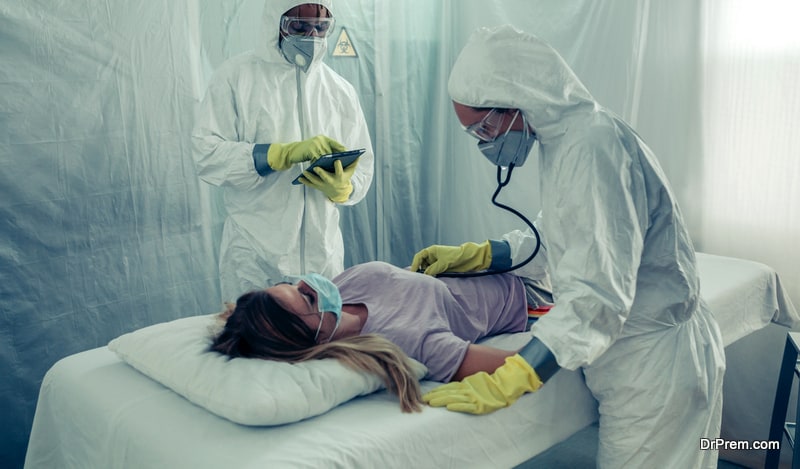 Raising further hopes of resuming tourism, Turkey on 21st May counted the least single-day rise in coronavirus infections since the last 2 months. The country has put in best efforts in expanding Covid care facilities to tackle the menace but it hasn't overlooked the medical tourism revival plans.
To maintain its position as a major medical tourism destination, the country has undertaken the construction of two new hospitals in Istanbul one of them in proximity to the Ataturk airport to add convenience to the medical travelers.
20/05/2020
Turkey's remarkable Covid management could boost the country's health tourism fetching $10 billion earning soon, plans to open from 20th May, Daily Sabah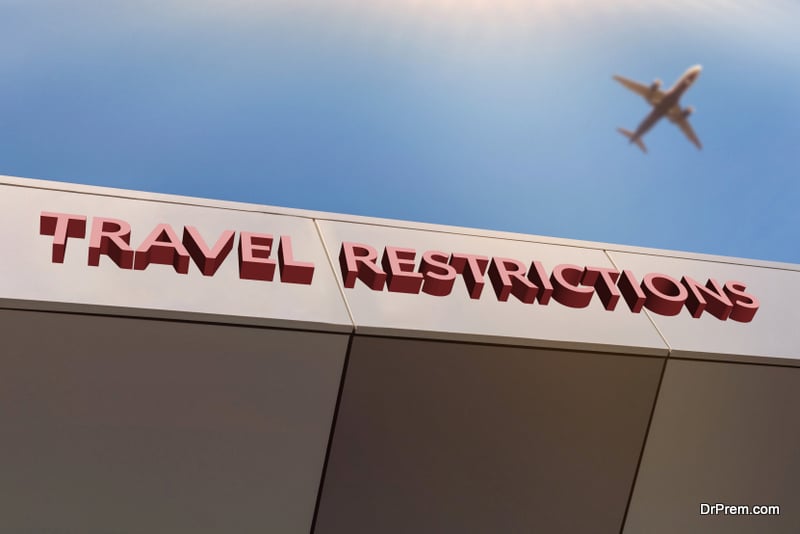 According to professionals, Turkey's remarkable handling of Covid crisis will be a big boost to the well-famed medical tourism market of this country as the corona-infected count continues to drop. The country readies to start health tourism activities accepting health travelers from selected 31 countries from 20th May.
They include Libya, Azerbaijan, Iraq, Georgia, Turkmenistan, Uzbekistan, Kazakhstan, Greece, Ukraine, Russia, Djibouti, Algeria, Kosovo, Macedonia, Albania, Bosnia and Herzegovina, Romania, Serbia, Bulgaria, Moldova, Somalia, Kuwait, Qatar, Bahrain, Oman, Germany, the U.K., the Netherlands, Pakistan, Kyrgyzstan and the Turkish Republic of Northern Cyprus.
Predicting low risk of the second wave of Coronavirus, Turkey plans slow opening medical tourism, Reports Reuter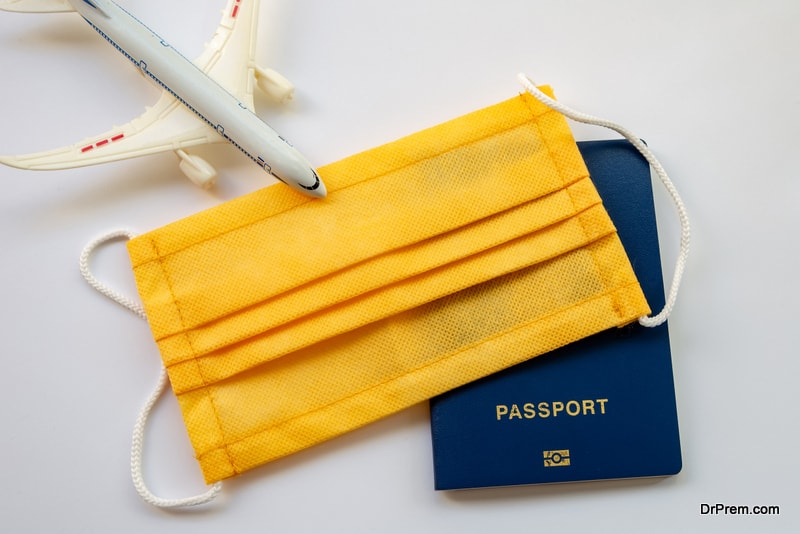 From a staggering 4500 count of daily infections on an average last month, Turkey's daily infection count has dropped to nearly 1000 boosting the confidence to start controlled medical tourism. The health minister also plans to arrange for charter flights if the demand picks up maintaining stringent virus check on arrival for the tourists.
18/05/2020
Iran's tourism including medical tourism to get back on track soon reports Tehran Times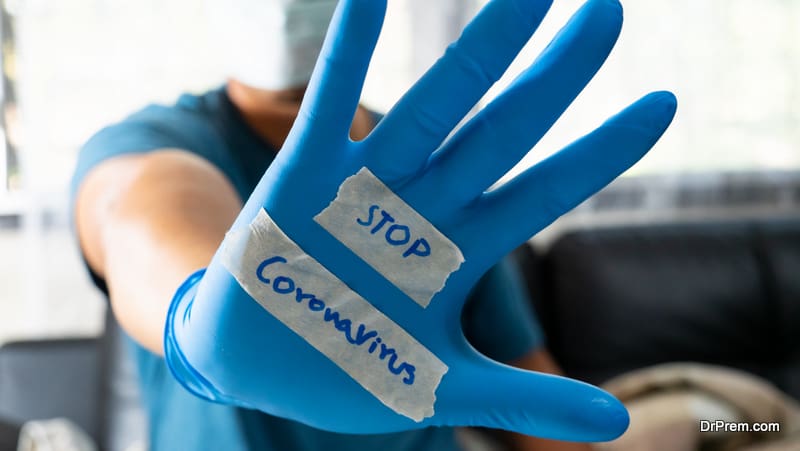 The deputy Tourism Minister Vali Teymouri sounded optimistic about the coronavirus containment measures that restricted the infection spread in notable tourism destinations of Iran. The Smart Travel Protocol (Travel + Health) launched by the joint coordination of the Health and Tourism ministries were highly welcomed by the travel professional and stakeholders.
The healthcare system of the country set an example with its prompt containment measures restricting the number of infections and fatalities remarkably at a time when the country was hitting news headlines with dreadful numbers. With the inclusion of new technologies in the already existing medical capacities and smart social distancing, Iran hopes to post great numbers in medical tourism as well.
Changing norms of medical tourism with health passports and safety certificates -Will it ensure traveler safety?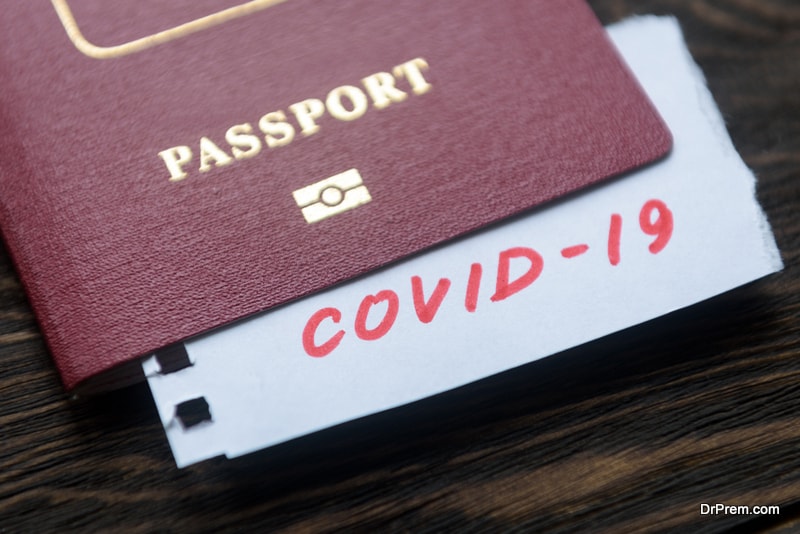 Different countries are contemplating different protocols to sieve corona-free travelers but experts differ in opinions. 112 International in its 18th May publication says, UK, EU and several countries are considering issuance of health passports to kick start tourism.
Germany aims to conduct mass antibody tests and the takers will be issued a certificate to be exempted from quarantine. Chile plans to hand out special cards to those recovered from Covid-19. However, health passports may not always ensure complete safety of travelers on the other hand it may give a false sense of security. Violeta Yanishevska, the President of UAMT, however, feels safety certificates of resorts, hotels and accommodations would be more assuring for medical tourism to pick up.
17/05/2020
The leading online daily Total Croatia News says, Italy eager to set for medical travel in Croatia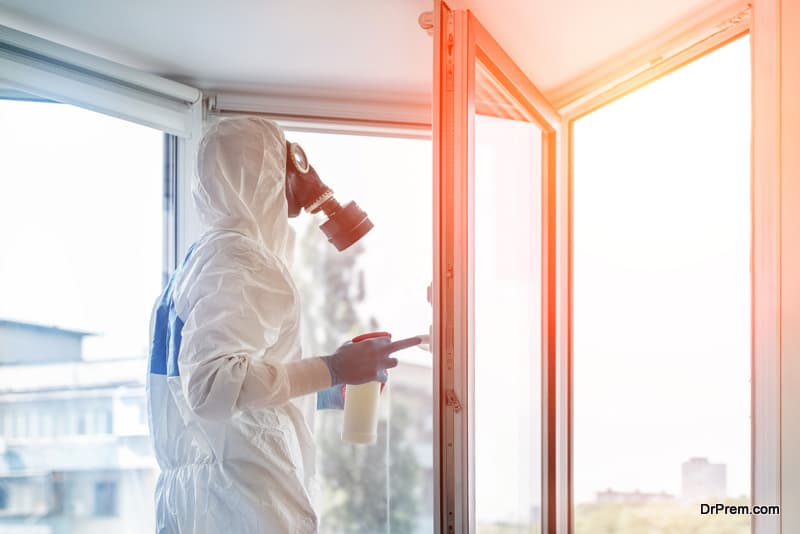 Italians are eager but the borders are not yet open.  This was not the case few months before. Any Italian could easily enter Croatia but Covid has completely changed the situation. Italian patients make up nearly 90% of the dental clinics bordering the Adriatic Coast. Probably from the 1st or 3rd of June, Italians would be able to travel to Croatia to avail services but the entry would require fulfilling many protocols. Croatian clinics are gearing up in setting up higher standards of hygiene, safety and sanitization for infection prevention. As per official estimates, Croatia earns 500 million Euros annually through health tourism activities hosting health travelers from Germany, Slovenia, Italy and Austria.
16/05/2020
Telemedicine gains more importance in medical tourism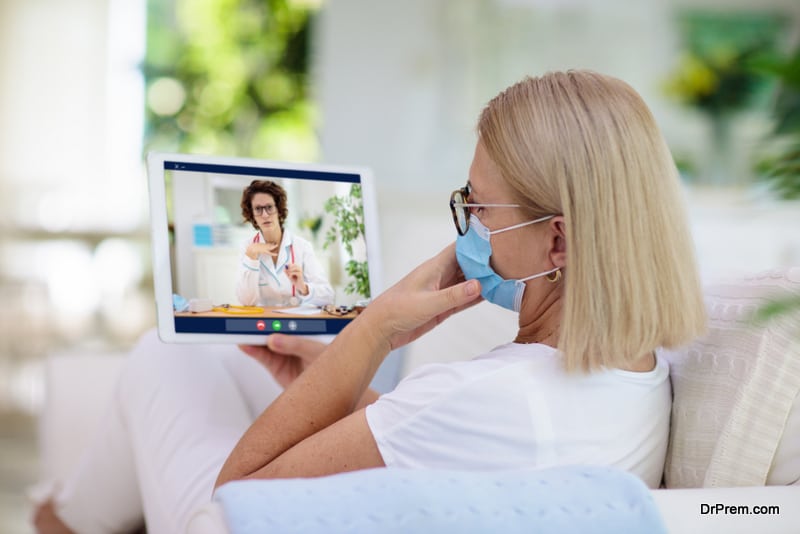 Medical tourism companies in Gurugram (India) turns to extended telemedicine services to keep the cash flow trickling reports Hindustan Times 16th May. Some have already initiated teleconsultation services for patients in Dubai, Uzbekistan, Myanmar and West Asia. The companies have managed to deliver their services after getting the doctors accredited with the respective health authorities. The services mainly included are pre-treatment consultations, post operative follow ups and recommendations.
Medflic, a startup company plans to set up medical kiosks in Nepal, Bhutan, Bangladesh, Nigeria, Egypt, Qatar and other countries where patients can visit these kiosks for required consultation.
14/05/2020
Thailand rebuilds its medical tourism ambitions
Thailand looks forward to easing coronavirus restrictions to fulfill its medical tourism objectives as reported by Bangkok Post. With Thai emergency lockdown slated to end by 30th May, the country expects the medical service demand to pick up from neighborhood countries like Myanmar, Cambodia, Laos and Vietnam as of now. Affluent patients from these countries are more likely to avail medical treatments in Thailand once the border restrictions are lifted while it may take some time for patients from Middle East and other European countries to visit this country.
11/05/2020
Thailand's Bumrungrad Hospital sees massive drop in medical tourism business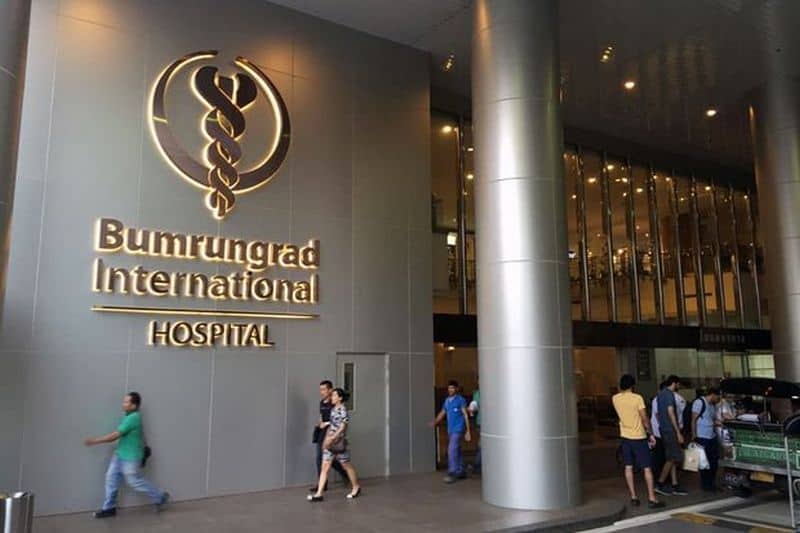 Image Source : static.bangkokpost.com
Bumrungrad Hospital, the pioneer of medical tourism rise in Thailand sees a plunge in medical travelers owing to Covid-19 crisis and its revenue earnings has taken a big hit. A majority of the hospital's revenue comes from the international patients that constituted more than 50% of the total patient visits. In 2019, the hospital treated 632, 000 international medical cases where medical tourists from Myanmar, Kuwait and UAE contributing to the lion's share of the revenue.