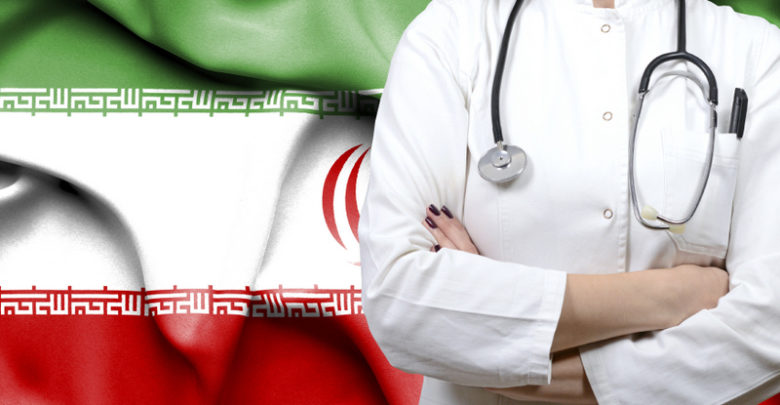 Iran is up in medical tourism fetching $1.2 billion the last fiscal year 2017-18 as announced by the head of Medical Tourism Department. In the wake of US curbs, Iran is going all out to position itself as a low-cost destination offering advanced medical services at par with global standards.
The country has welcomed 300,000 medical travelers last year and the number has almost doubled in the current Iranian calendar. It is eyeing more than 2 million medical travelers in the Iranian calendar year 1404.
Aiming for combined growth in tourism and medical tourism: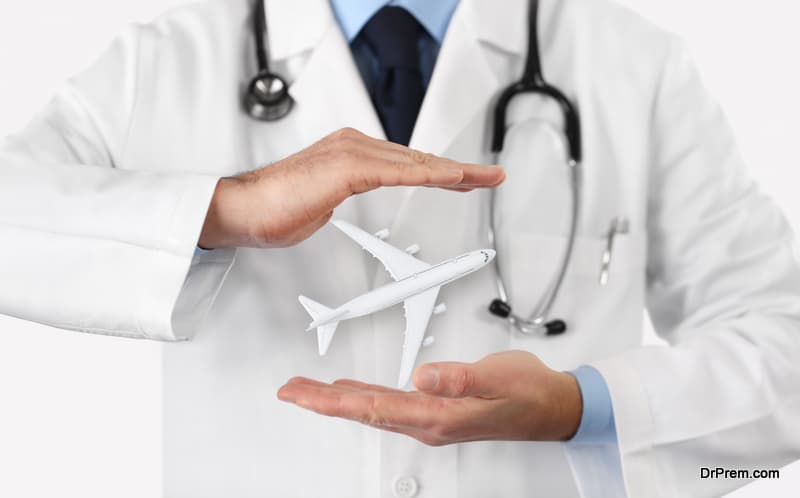 Traveling to Iran has become cheaper owing to devaluation of Rial with respect to the dollar. For prospective medical travelers, it is an added convenience. Tourism in Iran as a whole has seen a marked growth with more international travelers and Iranians touring the country.
Several million travelers visited Iran in the last Iranian year 1397 ending on 20th March'19 registering a 50% growth than the previous year. Iran is eyeing $25 billion earning annually in tourism by 2025 of which medical tourism is expected to generate $ 2.5 billion.
Iran – a favorite destination for religious and medical tourists: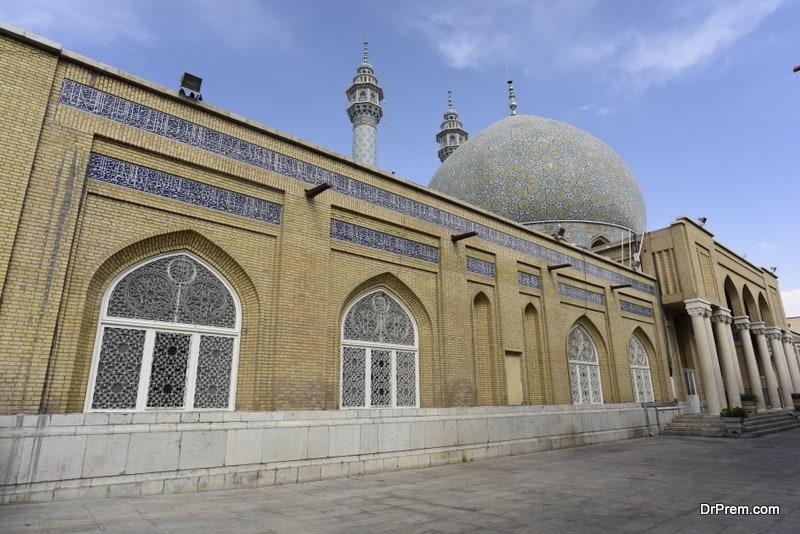 Iran blessed with a number of religious and pilgrimage sites sees millions of religious tourists every year. The prime attractions are the Shia Shrine of Imam Reza in Mashhad and that of his sister Hazrat Masoummah in Qom.
16 UNESCO listed world heritage sites, the old city of Isfahan, pre-Christian ruins of Persepolis near Shiraz also form top attractions of western travelers. Iran's Ardabil province sees nearly 800,000 international travelers with Azerbaijanis constituting a major fraction. Azerbaijanis come here for trading, medical treatment and site-seeing purpose.  European travelers groups are also seen spending Christmas in this country.
Rise of Iran as a medical tourism destination – Bloomberg ranks Iran's healthcare among the top 30 in the world: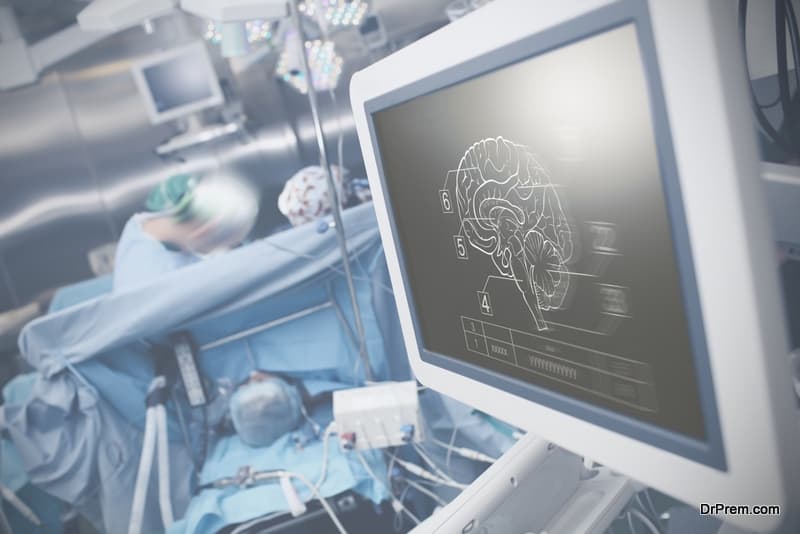 Traditionally, Iranians preferred traveling to neighboring countries seeking medical care. Turkey was the much-favored destination.  The trend has reversed since few years. Geographical proximity, cultural resemblance and the availability of low-cost high-quality treatments in this country have posed attractive propositions to foreign medical travelers, especially from Islamic nations.
The number of medical travelers in Iran seeking advanced treatments shot up by 40% in the last five years. With a robust talent pool, Iran has been a pioneer in developed medical science ranking among the top five countries globally in biotechnology.
A majority of medical travelers hail from Persian Gulf countries, Pakistan, Turkmenistan etc. Patients from Kuwait and Oman also prefer Iran where medical care is available at a much competitive price than in Europe. Cultural homogeneity makes them feel at home which they may not get easily in other countries.  Iran also welcomes patients from Iraq and Afghanistan where local medical facilities are much below par or are non-existent.
Medical travelers look for cosmetic surgery (mainly rhinoplasty), liver transplant, eye surgeries, fertility treatments, orthopedic surgery, dental services and treatments in oncology and cardiovascular ailments. Medical facilities in Mashhad, Shiraz and Tehran see the highest footfalls of foreign patients.
The 2nd ECO Health Conference hosted in Arabdil Province this year boosted medical tourism prospects: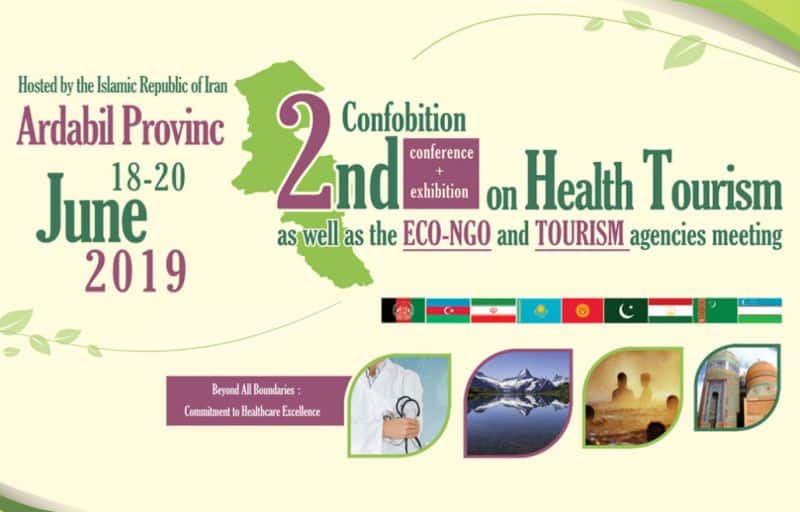 Image Source : ecosummit.internationalhta.com
The 3-day health conference conducted on June'19 witnessed a great gathering of more than 100 Iranian and foreign participants from 10 ECO (Economic Cooperation Organization) member states and other countries. The conference was aimed at improving Iran's potential in health tourism by devising high-level strategies and framing feasible plans to promote medical tourism among the Islamic countries.
The focus was more on developing medical education to reduce the demand supply gap that would also enable to handle a greater volume of foreign medical travelers. The conference did not miss out sorting ways to address the challenges faced by Iran's healthcare sector.
The capital of Rhinoplasty in the world: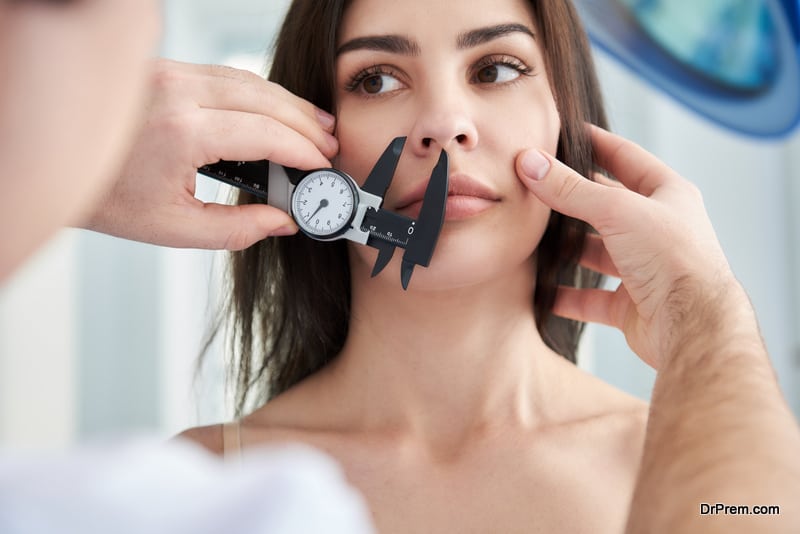 Iran's expertise in cosmetic surgery is recognized since long. Modern innovations have just heightened the level. Iranians have a keen interest in image enhancement which has probably led to the growth of specialist cosmetic surgeons in this country. You get the best-trained surgeons at a price unthinkable in other countries.
More than 150,000 rhinoplasty procedures are carried out in Iran every year and the outcomes are highly satisfactory. A seven-day trip is enough to go for an all-inclusive rhinoplasty program.  This would include everything starting from acquiring medical visa, airport and hotel transfer, specialist consultation and surgery to post-operative care and a follow-up visit.
Fertility treatments: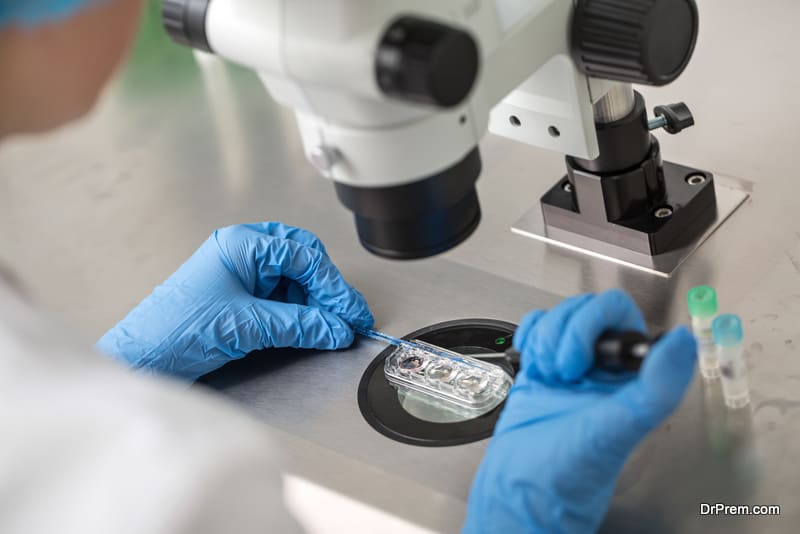 Iran is one of the few countries offering a range of assisted reproductive techniques to foreigners including IVF, surrogacy, embryo freezing etc. The state-of-the-art Jihad Daneshgahi Infertility Center in Qom has caught the attention of hundreds of childless couples from Iraq, Pakistan, Turkey, Azerbaijan, Sweden and some African countries.
Enforcing regulation in medical tourism:  
Iran has made sure to issue strict guidelines regarding attending foreign patients.  There are specific rules and regulations issued by the Health Tourism Strategic Council of Iran for tourist healthcare service centers.
Hospitals and clinics intending to offer medical tourism services to foreigners must secure a license from the Health Ministry and the Iran Cultural Heritage, Handicrafts and Tourism Organization.
Needless to mention, the ministry adheres to strict policy measures while granting International Patient Department (IPD) license ensuring service quality and safety of the foreign patients. Specialized training services for the staffs of tourism agencies have been organized to ensure seamless coordination between service providers and patients in any facility.
Hospitals and clinics are being encouraged to open international patient wards and centers. The licensed hospitals and clinics are also taking care of the non-medical requirements of medical tourists like providing airport pick up and drop facility, arranging for food and accommodation etc.
Building on infrastructure and expertise: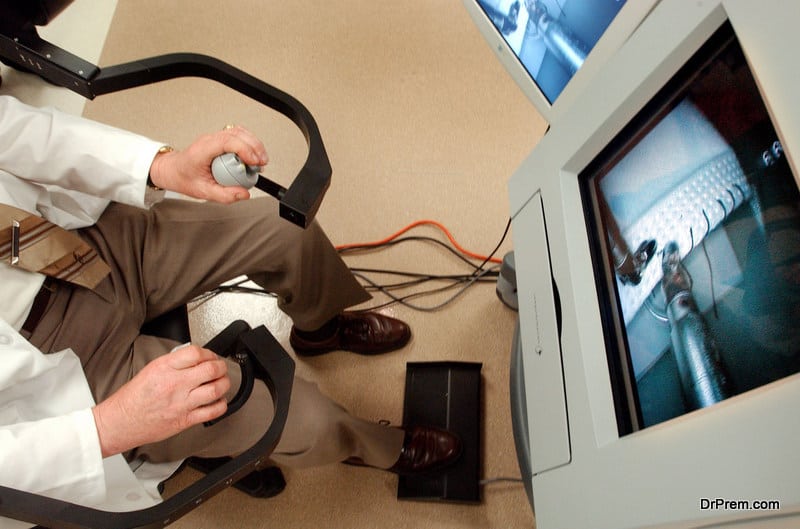 Setting the target of welcoming 2 million plus medical tourists in the coming few years, Iran is giving special attention to infrastructure development. Till date, nearly 98 hospitals and 14 travel companies across the country have been issued medical tourism permits. Iran's Tourism Development Association formed by the council has been entrusted to garner more support from government authorities and drive in handsome investments.
Enhanced efforts to promote medical tourism in the wake of US sanctions: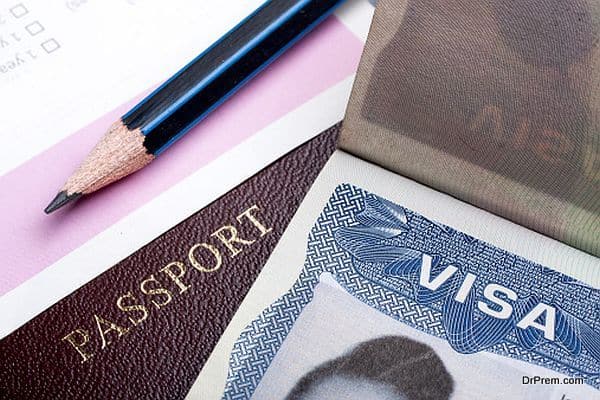 The goal set is high, thus the need to attract new markets. Iran is contemplating of relaxed visa regulations for Chinese travelers. There are plans for additional push in India by promoting advanced medical services like organ transplantation at a much low cost.
Sincere efforts are being taken by the advertising and marketing department in spreading awareness of Iran's tourism capabilities in varied niches like religious, health and culture. The Director of advertising and marketing of the Cultural Heritage, Handicrafts and Tourism Organization asserts the importance of organizing tours to showcase Iran's tourism capacities. It has hosted Chinese tour operators for this purpose and wishes to continue with the process.
Areas demanding more attention: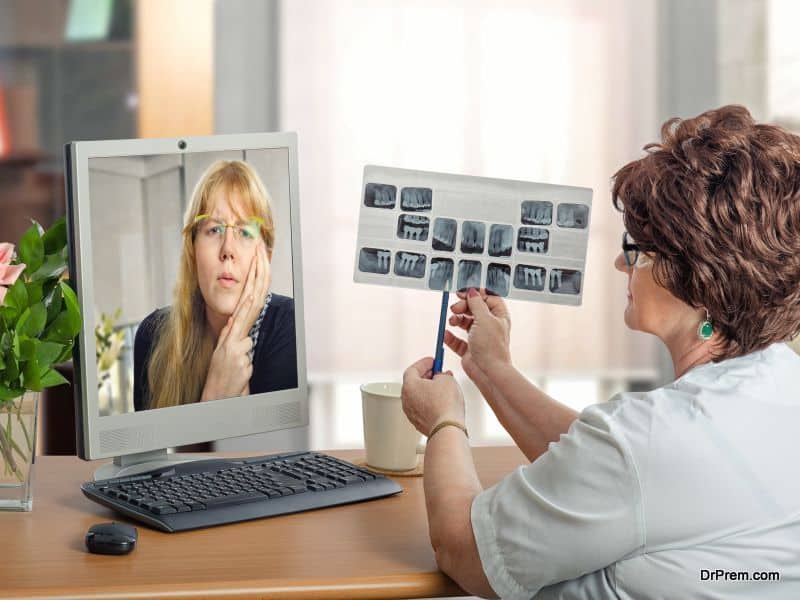 Like other destinations, Iran is not left without challenges. But the government is seriously looking to overcome these at the earliest. The local medical and tourism industry is asking for more government efforts to promote Iran in different Central Asian countries.
More usage of digital platforms is necessary to maintain transparency between the medical service providers and foreign facilities regarding facilities available and the cost involved. Restricted access to social media platforms and banning of watsapp, messenger are obstacles to marketing efforts. Patients should be able to communicate with the providers directly eliminating the involvement of unscrupulous brokers
Renovation of existing medical and spa facilities along with the establishment of specific medical tourism related regions is one of the top priorities. This would include creating modernized tourist complexes, hotels, guest houses, hospitals, spas along with providing advanced internet connections, currency exchange and international telephone services.
There is a need for specialized training for the workforce to deal with foreign patients properly. Increased involvement of the private sector is important for further developments in the healthcare infrastructure.
Allowing special medical visas for relatives and companions and providing them with concierge services including language translators and other recreational facilities would attract a bigger customer base. The factors, however, are conducive for steady growth in medical tourism.  With government chipping in with timely efforts, Iran's rise in this sector would be phenomenal.
From a tourist's perspective:
Iranians are progressive in nature and their hospitality is well-known. Female travelers from non-Islamic countries have to maintain specific dress codes. Medical payments have to be made in cash as most hospitals/clinics do not accept plastic currency.