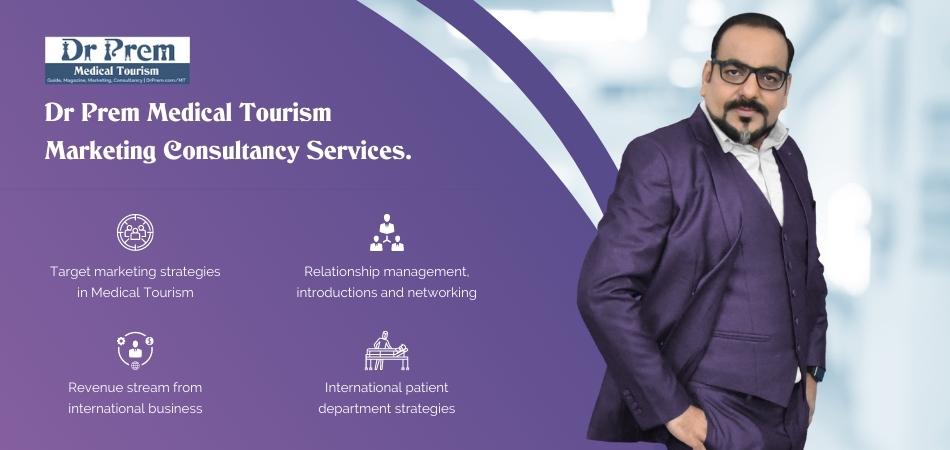 Most people who plan to go on medical tourism consider a destination that offers them high standards of healthcare at affordable costs. Czech Republic is one such destination that provides all this and much more to its medical tourists. Making a plan to receive treatment in Czech Republic is made easier by the country's medical travel agencies.
Various healthcare providers and agencies in Prague and other cities make it a priority to create the best travel treatment package for you. In addition, Czech Republic is very well connected with major parts of the world through direct and connecting low-cost flights. Generally, the hired healthcare provider takes care of your travel and accommodation, as well as sightseeing tours.
The Czech Republic is known for its rich culture, and its spa towns are famous. Medical tourists are increasingly choosing to go there as the country has gradually improved its healthcare facilities, and tourists plan to enjoy a vacation as well as take advantage of affordable treatment.
The country has set high standards of healthcare in its hospitals and clinics which are staffed with highly trained professionals and have the latest medical treatments and latest treatments. Patients can choose to be treated in Prague, the capital or other main cities like Ostrava and Brno, and take advantage of some great sights. The cities are well-connected by train so that medical tourists can experience all there is to see and do in different cities, before and after their procedures.
Patient profile Medical Tourism in Czech Republic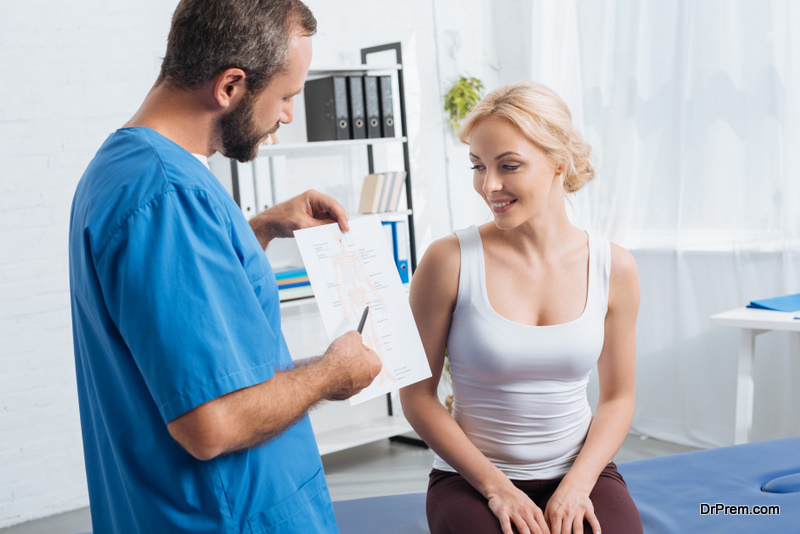 Most of the patients visiting Czech clinics belong to UK, Italy, and Germany, and according to the Czech medical tourism statistics, the number is growing by 20% every year. Medical tourists from China and the Middle-East visit for medical and wellness treatments. However, the number of Russian patients has significantly reduced due to the EU sanctions against the country. The reduction in Russian footfall has affected the business in Carlsbad, a favorite Russian medical tourist destination. There are varied reasons to include Czech Republic in medical tourism guides.
Guide to Medical Tourism in Czech Republic – Facts, Trends, News, Services, Research, Business and Updates by Dr Prem
General

Language
Czech, Slovak, Bulgarian, Croatian, German, Greek, Hungary,

Polish, Romani, Russian, Serbian, Slovak, Ukrainian

Time Zone
CET(UTC+1) CEST(UTC+2)
Dialing Code
+420
Electricity
230V, 50Hz
Medical Tourism Status
Praha, Brno, Ostrava, Plzen
Currency
Czech koruna
Clothing
strappy vest, warm scarf,  scarves,  pashmina, jeans, long skirts, casual dress

Health Related

Mortality Rate
10.94 deaths/ 1,000 population
Life Expectancy
75.0M / 81.1F
Patient: Physician Ratio
325: 1
Hospitals JCI accredited
5
Recommended    Vaccinations
Hepatitis A, Typhoid, Hepatitis B, Rabies, Influenza, Tickborne

encephalitis, Diphtheria-tetanus, Measles, Varicella

Other Infections
Hemorrhagic fever, Lyme disease, HIV
Tourism Related

Population
10,513,209
Reliability of Police Services
91/140
Global Competitiveness
4.51/7
Physician Density
16/140
Tourism Competitiveness
4.8/7
Hospital Beds
9/140
GDP/Capita
$18,579
Quality of Air Transport Infrastructure
21/140
Health and Hygiene
6.8/7
International  Air  Transport  Network
32/140
Safety and Security
5.3/7
Quality of Roads
76/140
Air Transport Infrastructure
3.7/7
Hotel Rooms
32/140
Tourism Infrastructure
5.1/7
Tourism Openness
52/140
Cultural Infrastructure
5.4/7
Attitude  of  Population  Towards Foreign Visitors
66/140
Visa Requirements
40/140
Situated in central Europe, Czech Republic is a landlocked country that supports liberalization in most sectors of the economy, including the banks and telecommunications. Previously known as Czechoslovakia, the central European nation peacefully separated from Slovakia on January 1, 1993. Czech Republic joined the NATO in 1999 and the EU in 2004, and enjoyed the Presidency of the European Union in the early half of 2009. Ranked 30th in the 2012 Index of Economic Freedom, Czech Republic enjoys a high GDP rate even when most of the American and European nations are facing the economic slowdown. Comprising the historical regions of Bohemia and Moravia and a small part of Silesia, the landlocked nation attracts tourists from different parts of the world.
Location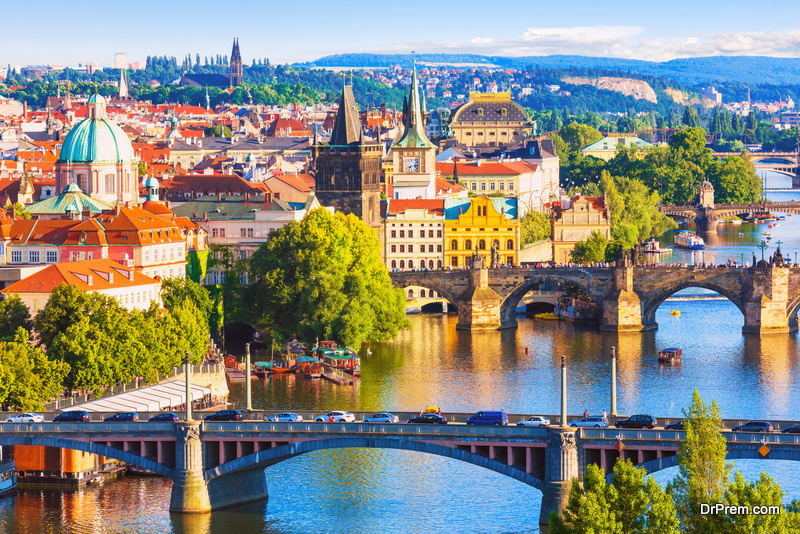 Lying between latitudes 48° and 51° N and longitudes 12° and 19° E, Czech Republic is surrounded by Germany in the west, Austria in the south, Slovakia in the east and Poland in the north. Czech Republic Presenting a varied terrain, which can be divided into four sub-regions, i.e. the Carpathian montane conifer forests, Pannonian mixed forests, Central European mixed forests and Western European broadleaf forests. Rising 3000 feet above the sea level, the Bohemian Massif dominates this region and encircles a large elevated basin that in turn forms the Bohemian Plateau. The Elbe and Vltava are two main rivers of this region.
People
Usually, people of Czech Republic are very warm and friendly, but when it comes to traditional customs and family values, they become very conservative. Divided in small families, the Czech Republican society cherishes its old values and traditions. Maintaining a close coordination between relations and privacy, people of this country are very polite in nature. Strangers or tourists may find difficulty in gelling with the locals, but they get very well along with the people they know.
Events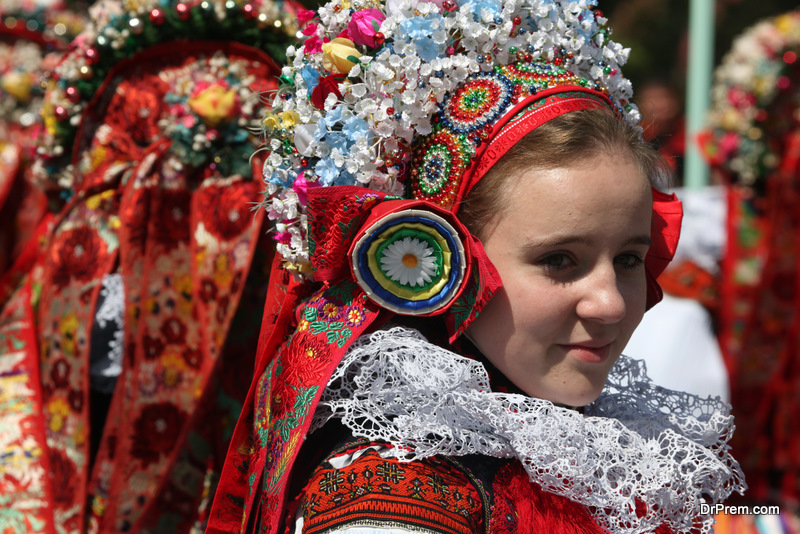 The Czech Republic hosts a number of major events, ranging from festive holidays to blowout dance parties, throughout the year, wherein majority of local people as well as foreign tourists take part to enjoy the lively atmosphere.
The CzechTek is possibly the most popular festival that generally takes place on the last weekend in the month of July in the Czech Republic. This festival attracts thousands of dancers and party freaks from Europe and different other parts of the world.
The Brno International Music Festival in late September and early October, the Agharta Jazz Festival, Easter celebrations in springs, the Night of Witches in April, Moto Grand Prix races and winter sports are some other major events that attract large audiences.
Apart from religious and cultural festivals, there are a number of beer festivals, including the Czech Beer
Festival that is biggest Czech beer festival held every year in Prague in the month of May and lasts for 17 days, which attract a large number of people from different parts of nation as well as the rest of the world.
Weather
The weather conditions in Czech Republic are very mild, with warm and wet summers and cold winters. The average summer temperature ranges between 26.7 and 32.2 °C, while it mounts up to 43 °C on the coastal areas of the Red Sea. On the other hand, the average winter temperature in Czech Republic ranges between 13 and 21 °C, thanks to the northwestern wind that reduces the temperature around the coastal areas of the Mediterranean Sea. Spring season in Czech Republic is generally sunny and the period between May to August are the wettest months of the year.
Healthcare System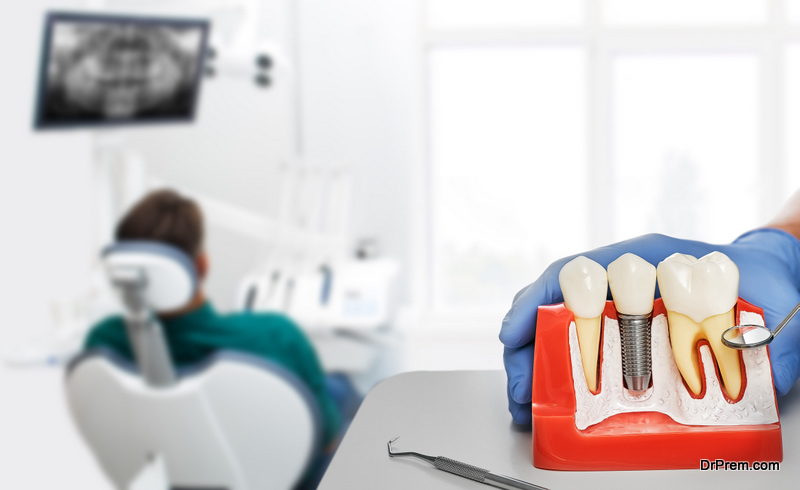 The context of healthcare in Czech Republic has changed rapidly since its separation from Slovakia in January 1993. Czech Republic provides free healthcare services, including all medical and dental treatments, to all its citizens through compulsory contributions to a state insurance provider known as General Health Insurance Company. Offering high quality healthcare services and that too at a low price in comparison to its neighboring as well as other developed countries; Czech Republic is focusing on preventive care and therapeutic treatments.
Along with the strong public healthcare sector, the government is also promoting private medical sector to ensure quality medical services and attract more medical tourists from different parts of the world.
Quality of Healthcare
According to the Euro Health Consumer Index, that compares the healthcare systems of European countries, Czech Republic has good standing. The country was ranked 14th amongst 35 countries and 1st among the Eastern and Central Europe region according to the Health Consumer Powerhouse 2019. Another feather in the cap is Czech Republic winning first place in Best Medical Stay category in National Geographic's Traveler Awards 2019.
Czech Republic emphasizes on the quality of healthcare system to ensure the wellbeing of all its citizens. In addition, the Central European nation has pioneered a number of groundbreaking procedures, including first ever robot-assisted surgery and a three-organ transplant from a single donor, to set new trends in the field of medical science. Moreover, Czech Republic was the first country to use the Ampli Chip device, which determines whether a drug is suitable for a patient or not.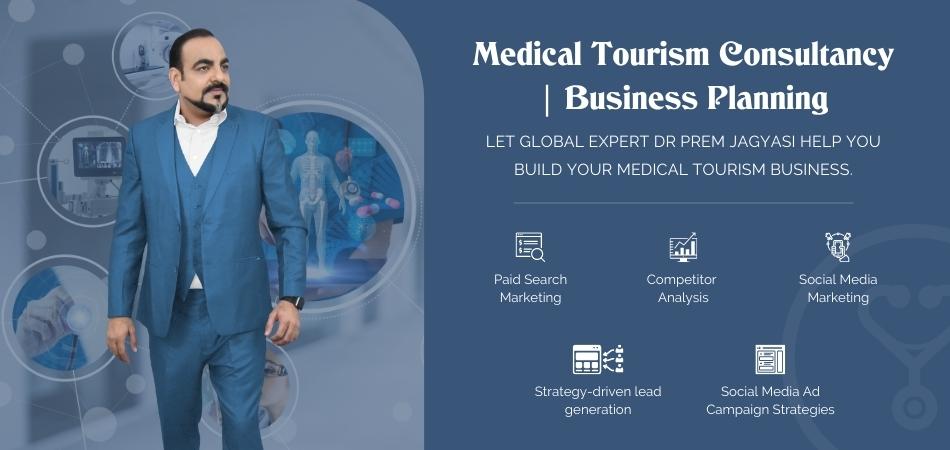 Reasons why the Czech Republic is emerging as a leading health-destination
Medical tourism offerings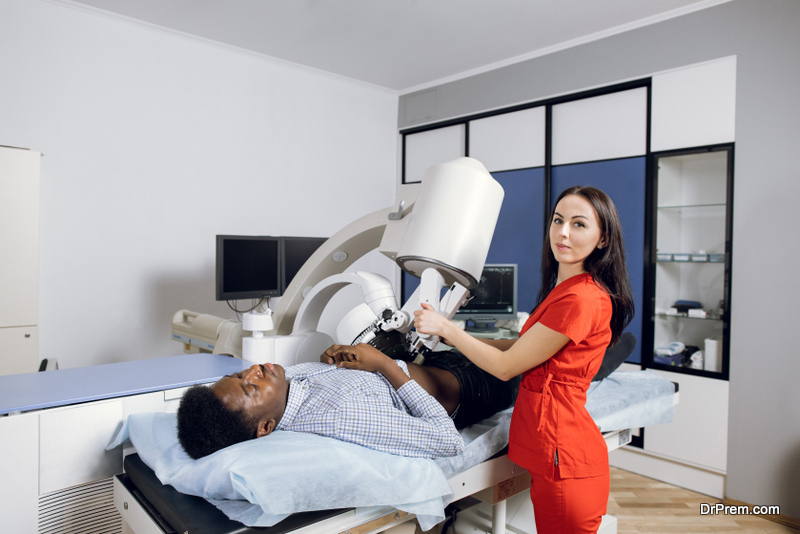 Offering quality medical services at an affordable price, Czech Republic is in the process of developing its medical tourism sector and looks set to rub the shoulders with the best in the business.
The medical clinics in Czech Republic work on the latest technology and use high-end equipment and devices. These are mostly located at comfortable places so reaching there is not a problem. Private clinics in the capital city of Prague hire English-speaking caregiver staff and highly acclaimed doctors and surgeons. These surgeons are internationally trained and have years of experience in performing critical surgeries. Many of these surgeons are registered with the British General Medical Council. Thus, patients can be sure of receiving the best of healthcare services and aftercare in Czech Republic.
This destination specializes in various kinds of plastic surgery and breast implant procedures. The cost of these surgeries is unimaginably lower in this country when you compare it with what you would be paying for these procedures in the U.S., U.K. or Australia. While cheaper treatment is a significant factor that appeals many medical tourists visiting this country, there are also some other aspects that make this place an important medical tourism destination.
One of these is the historic and aesthetic culture of its fascinating cities. Some medical tourists prefer to witness this beauty by staying longer at this destination after their surgery or treatment is completed.
Prague has various marvelous sights to see and relaxing activities to undertake. A medical tourist must witness the charm at this place that, even if he/she has come to this destination for healthcare purposes.
Apart from excellent healthcare in its medical facilities, Czech Republic also offers good healing options in its medicinal spa towns and villages. A network of intercity trains makes it easier for anybody to explore this destination in a better way.
Highly advanced, hygienic, healthcare facilities with latest technology
Czech Republic hospitals have the latest technology on offer, like robotic surgery. It has a policy of strict accreditation which helps to maintain the high standard of equipment and staff. Regular inspections are conducted in hospitals and clinics which serve to assess the staff's and procedures' quality. Patient safety is paramount. Apart from government monitoring, the healthcare facilities apply for international certification, and auditors verify all the departments in the hospital follow the standards of accreditation.
The doctors keep up with the latest advances in their field and have experience of working in other European hospitals.Both short term medical treatment and long term medical treatments are possible here. The hospitals and clinics tie up with travel agencies of many countries and offer "package deals", including medical procedures, accommodations and seeing all the interesting and wonderful sights of Czech Republic.
They can provide guides and translators if required, though the staff at most healthcare facilities are multilingual. Doctors and staff are fluent in English, German and Russian.
Large number of accredited healthcare facilities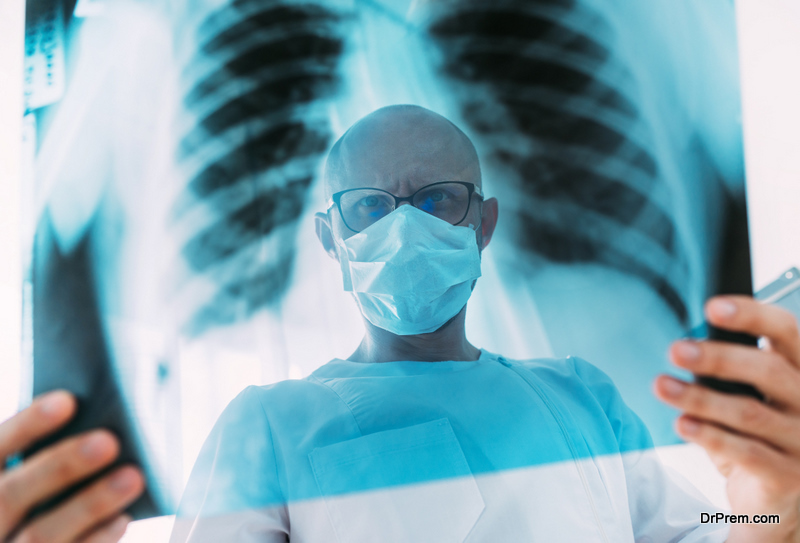 Medical tourism facilitator companies as well as patients search for accreditation of healthcare facilities as it guarantees an international standard of treatment. Czech Republic is ahead of its competitors with a large number of accredited facilities – 116 in all. 5 hospitals also have the prestigious JCI accreditation. Additionally, 47 hospitals have medical facilities that are recommended for the treatment of foreign patients, for example staff who are well-versed in English or other foreign languages.
The hygiene standards are also quite high, and regularly checked by Czech officials. The country ranks high in hygiene as well as standards for medical staff and drugs.
Charming Spa Resorts
Czech Spa is an inseparable part of European culture. Much of the discussion on medical tourism remains incomplete without referring the role of Czech Spas that fetched significant benefits to the country's economy.
The natural resources found in Czech Republic has made public favorite since 16th century, and has continued to be an attractive force for many patients. They have created the Czech Republic's Natural Health and Therapeutic Spa which showcases all the abundant mineral sources that this country has which apparently does wonders for the wellbeing.
36 spa resorts are managed by the Association of Spa Resorts of Czech Republic. The natural resources and mineral-enriched water used for a several rehabilitation treatments have drawn health and wellness travelers from all over the world especially European nations.
The resources are categorized as thermal, muddy, radon, mud, climatic and mineral baths. The guests are offered a wide range of choices in baths, saunas, steam rooms and also accommodations, food and other relaxation procedures. The Spa towns with their fascinating architecture and cultural ambience allow guests to set out for cultural excursions apart from undergoing treatments. The growing modern trend of preventative wellness is well supported by numerous offerings of Czech Spa resorts.
According to the Czech Republic government records, in 2015 approx 90,000 foreign visitors used Czech spa services. The Czech medical tourism businesses have benefited economically from the excellent spas providing safe and latest therapies.
Affordability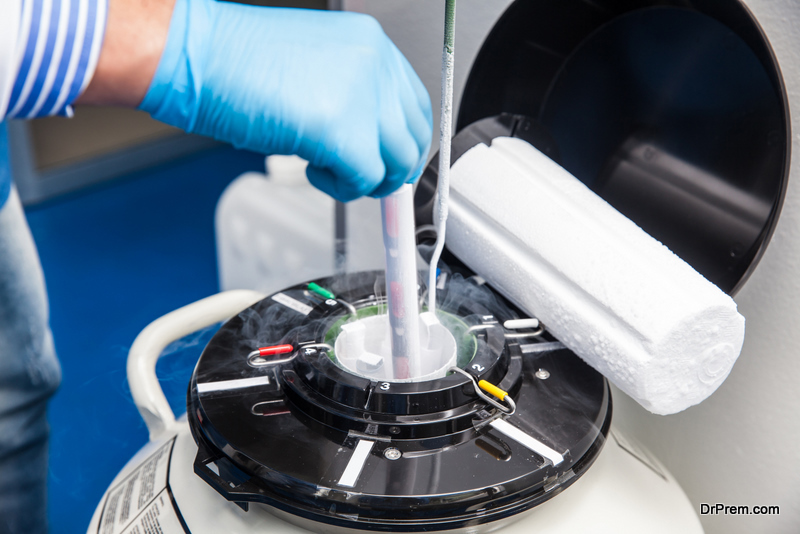 Cost is one of the factors that drive patients to look for procedures outside their home country. Czech Republic is the 13th favored destination in Europe for medical tourism because people can receive a high level of medical treatment at a fraction of the cost they would pay in their home countries.
Cosmetic surgeries are less than half the cost as that in countries like the US or UK. In the US, dental implants cost around 5000 USD whereas in the Czech Republic, the cost is only 1, 210 USD. Assisted reproduction or IVF costs 28,800 USD in the US,  24, 331 in UK and only 6,050 USD in Czech Republic. Similarly, the cost for liposuction and stomach tubulation too is almost three times less than that in US or UK.
Czech Republic's attention to patient safety standards and affordability is gradually making it a leading medical tourism destination. There is a vast range of medical treatments offered at technically advanced healthcare facilities, situated at picturesque locations, making it a tourist destination with excellent medical treatments.
Medical treatments popular in Czech Republic
The most popular treatments offered in this country are breast augmentation, blepharoplasty or eyelifts, facelifts, and rhinoplasty. Obesity reduction treatments are the second most popular treatments here, as Czech Republic leads the world in laparoscopic gastric banding, which was developed here. Additionally, Czech physicians are experts in bariatric surgery, performing gastric tubulation, intragastric balloon insertion, gastric bypass, biliopancreatic diversion etc.
In many countries, anonymous donation of sperm and eggs is illegal. But in the Czech Republic, the government supports assisted reproduction, and anonymous sperm and egg donation are legal, safe and voluntary. Fertility treatments here help about 6,000 couples every year, mostly of Italian and German nationalities. The success rate of assisted reproduction is quite high, around 70%.
Czech surgeons are experts in neurosurgery and neurology, due to the modern technologies as well as techniques. Gamma knife, stereotactic, robotic and endoscopic surgeries are offered here as part of medical tourism procedure at cost-effective rates.
Hospitals and clinics in the country offer medical treatments in other specialties as well, such as cardiology, gynecology, gastroenterology, endocrinology, orthopedics, pediatrics, hepatology, and oncology.
Though the surgeons, staff and Czech healthcare facilities are adept at providing all types of medical treatments, plastic surgery (60% patients seek it), is highly-demanded here according to Czech Tourism. This is probably due to the fact that Czech Republic was the world's first country to establish plastic surgery as a separate branch of medicine, and this guarantees patients years of experience as well as the high quality of the services.
Role of the government to promote Czech medical tourism business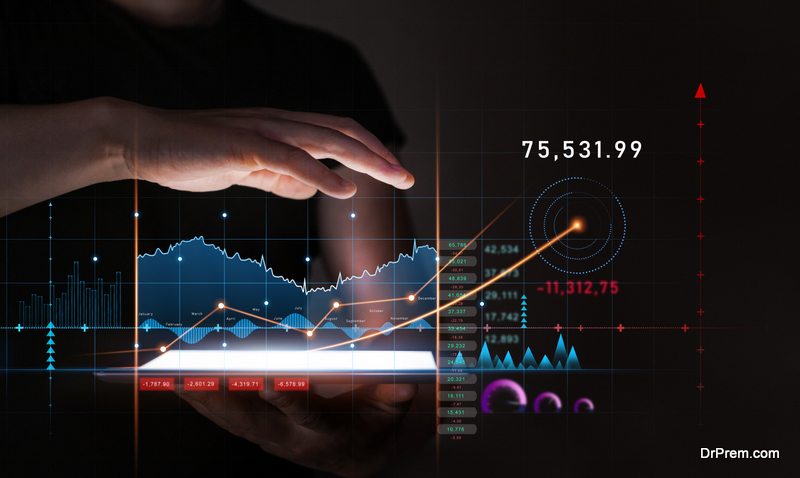 The Czech medical tourism industry has been identified as valuable for the economy and the Czech Tourism Agency is mainly responsible for medical tourism as well. Recently, the Czech Health Ministry has been implementing the "Czech Health" brand. It is a medical tourism marketing tool which is being promoted at medical tourism industry fairs held globally and during the official visits of the Czech government officials to events such as the biggest healthcare exhibition in Dubai.
Prague- the medical tourism destination rapidly gaining favor
Prague, in addition to being a UNESCO world Heritage Site, has also evolved as a key center in Europe for many kinds of elective surgeries. Since this destination offersgreat tourism options before and after the medical procedure, the popularity of Prague as a medical tourism destination is increasing manifolds with each passing pay.
Prague is listed in the top ten must see travel destinations, and this has become an added benefit for the growth of the medical tourism industry in the city. The easy connectivity to the city is another reason that favors the growth of medical tourism here. Direct flights, reasonable prices, relishing food culture, and five star services at every end contribute to prospective growth of medical tourism, in Prague.
Medical facilities available in Prague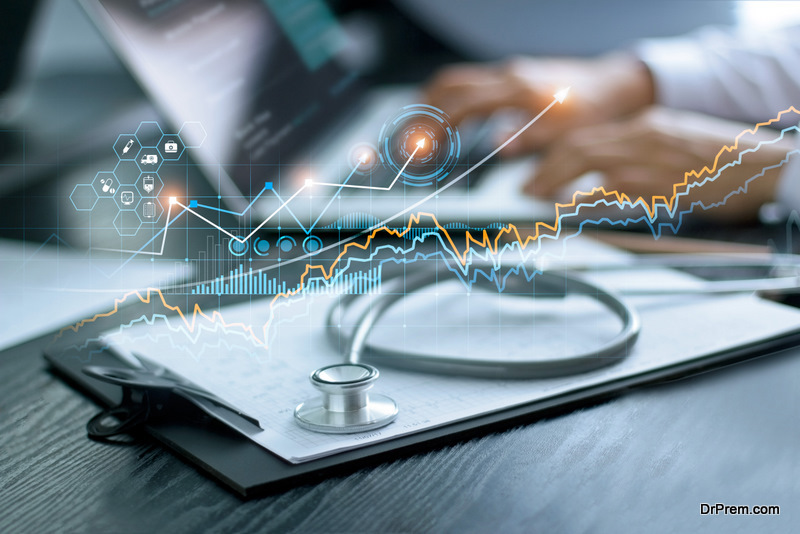 Prague has numerous medical center/ hospital chains/ clinics that provide high quality medical services. The staff and the doctors are best in their respective fields and cater to patients from all around the world. The best part about medical treatments in Prague is that, one can avail treatment for medical ailments similar to that in Western Europe in regards to the quality and services, but for less amount of money.
This enticing price saving model helps attract medical tourists from throughout the world, with an added attraction to visit one of the most beautiful place of the world. The government and private sector have promoted t through effective medical tourism marketing campaigns.
Medical tourism facilitators can plan a better-organized medical trip to Prague
Prague has a number of hospital chains and clinics and offers a wide variety of medical treatments. This causes a lot of confusion regarding which hospital will be best for availing medical treatment for a particular ailment. This is the prime reason why medical tourism facilitators can plan a better-organized medical travel to Prague for you.
Medical tourism facilitator companies have a better idea about clinics and help you choose the hospital that best suits your needs. They will help you choose the right doctor, also alleviating language barriers if any. In addition to this they help plan your treatment in a manner that you get due time for site seeing and enjoying your Elysian stay in Prague.
Prague as a medical tourism destination has been in association with many medical tourism facilitators worldwide. Many are based in Prague itself, for example, Praga Medica. It has been one of the biggest medical tourism providers in the Czech Republic.
Popular treatments that people avail in Prague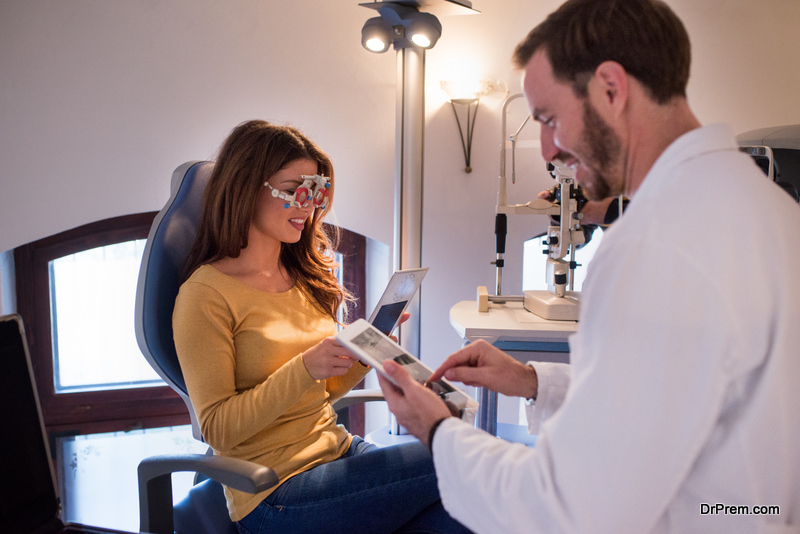 Prague is a medical tourism destination that offers a variety of treatments, but here is a list to a few popular medical treatments that people prefer availing from the beautiful city of Prague:
Vision corrections
Dentistry treatments
Cosmetic surgeries
IVF
Weight loss surgeries
Orthopedic treatments and surgeries
Prague has earned a respectable name as a medical tourism destination, and most of the patients who have experienced having a medical stay here, mention not just about the scenic beauty of Prague, but also about the high quality medical services upon which they focus extensively. These positive patient reviews have greatly helped Prague build an influential name in the medical tourism industry.
Prague is the complete package that people often look for
Prague is surely one such medical tourism destination that people ideally look for, most of the times. Prague offers the prospects of being treated with the best of positives so attached. Here is why Prague is called the complete package medical tourism destination:
High quality treatments and services
Efficient and world class staff
Attractive vacation destination
Medical tourists from countries of the EU are attracted to Czech Republic as they are reimbursed part of their expenses of medical tourism by their health insurance, according to the Directive 2011/24/EU of the European Parliament as well as Council. Sensitive patient data is strictly protected, creating trust in foreign patients. Medical tourism services are promoted via effective medical tourism marketing on various international websites. Czech Republic medical tourism is a major contributor to the economy, and it is well-organized with the government and private players supporting it in various ways.