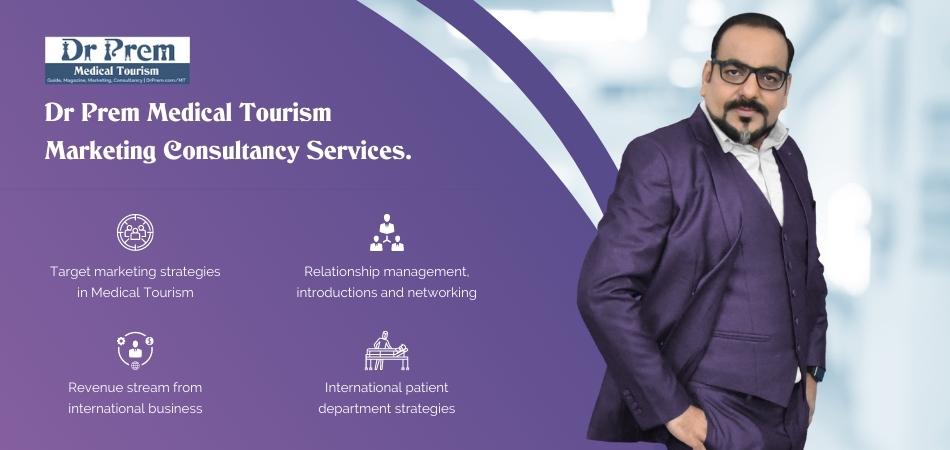 Evolving digital tools and virtually interacting platforms have radically enhanced the prospect of healthcare marketing. Fast-changing healthcare consumer behavior is further fuelling the trend. People are more concerned about their health safety. Confusing information and consumer scepticism is at all-time high.  Widespread smartphone usage and readily-available healthcare content have enabled healthcare consumers to take charge of their healthcare.
Therefore, healthcare marketers face both opportunities and challenges in acquiring patients with proper visualization of changing consumer preferences and their conveniences.
Which digital marketing trends are likely to drive the healthcare business in the future?
Guide to Digital Marketing in Healthcare by Dr Prem –  trends and tips on planning, social media marketing
Let us check with the following:
Focussed digital healthcare marketing for improved patient acquisition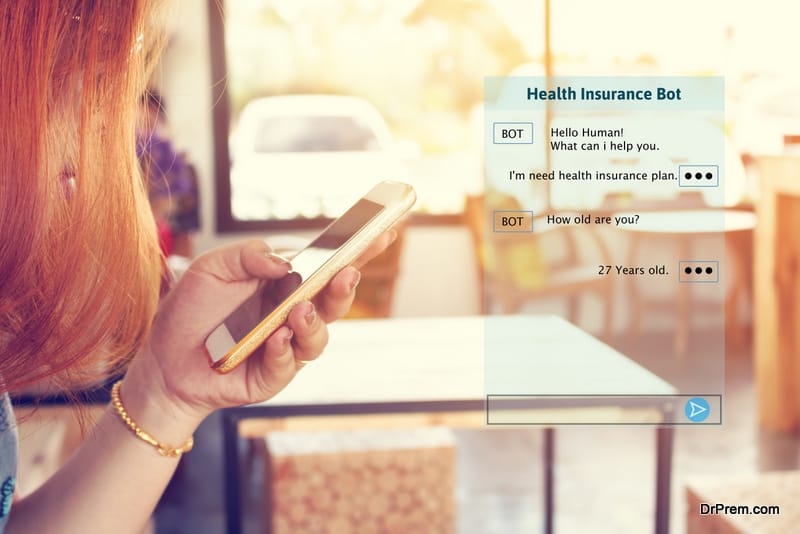 Deloitte estimates that by 2030, revenue from inpatient visits and inpatient beds would see a 33% and 44% decline respectively. Keeping a long-term growth vision, aligning digital content is crucial to help in every stage of the patient journey. Reimagine your approach to hospital/clinic service line marketing strategies to meet consumers wherever they are at this moment.
Evolving digital health interaction platforms
Find and meet your patients/consumers in new digital media platforms apart from social media channels. Think of virtual reality, live-streaming, podcasting, wearables, and other platforms to communicate.
Proactive and humane communication will be crucial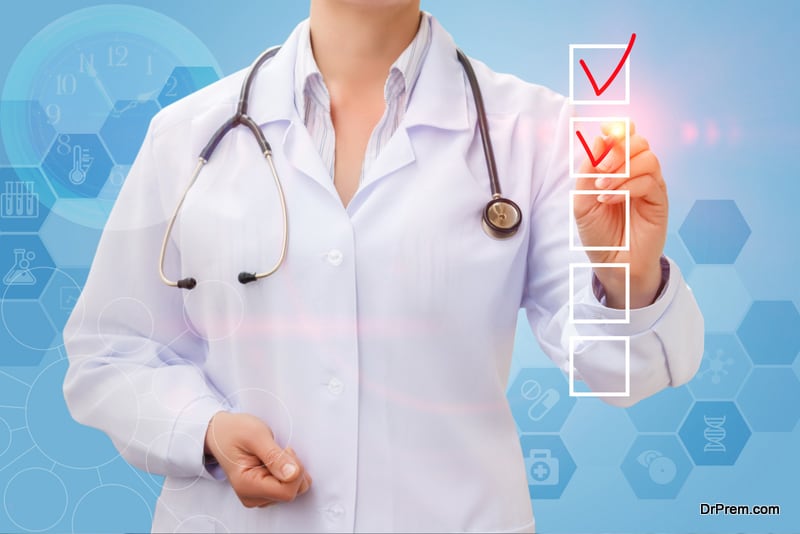 Patients are no longer willing to hear about your "challenging times". Rather they want you to understand them in ways they feel comfortable. Therefore, healthcare brands that communicate with compassion will be the patients' first choice.
A survey finds, some 44% of patients consider a caring physician as #1 in patient experience. 42% patients preferred physicians or providers who spends time listening to their problems without rushing for other tasks. Healthcare marketeers need to understand – Empathy matters.
Messages need to be simple and useful answering all the patients' queries even before those are asked. Brainstorm to find what your patients need right now. Make verified information from experts readily available to patients on different platforms.
Patient first approach to matter in brand reputation
Brands are likely to lose trust if they choose profitability over people. Healthcare consumers need reassurances from you regarding their safety while journeying with you.Maintain transparency in operation and transactions. Make sure your patients do not meet unpleasant surprises while interacting with your brand. Engage your PR activities to draw attention to your community-supportive activities. Creating a bond of trust is one of the healthcare digital marketing trends that is being seen these days.
More competition for Zero Click searches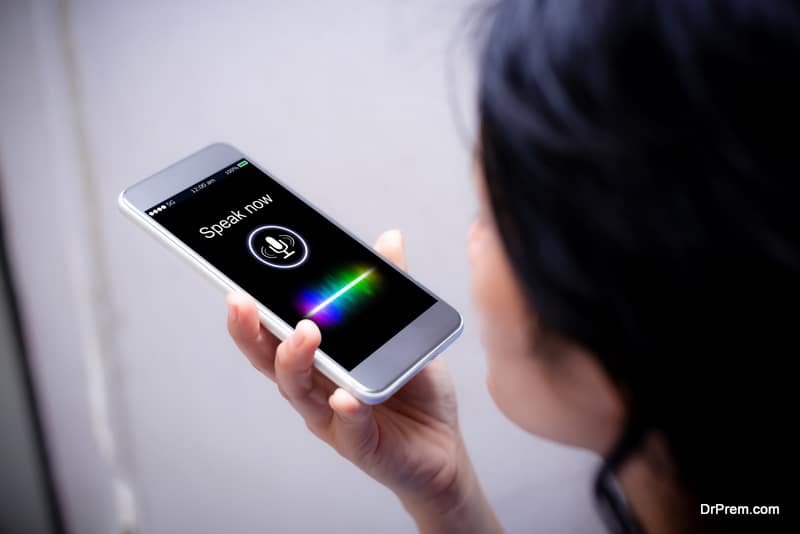 Do you know that over half of the google searches result in zero clicks, especially on mobile devices? The trick is to regularly optimize your content with relevant keywords to rank top on page one.
Align your content for featured snippets in Google. Not only will your content rank top on SERP but also enhances your brand positioning. Even in voice search, 7 out of 10 voice searches show up in snippet. Target question-based searches starting with How, who, why, what, etc.
Video – the king of content
A curated video clip is the most powerful way to allow your potential patients have a sneak peek into your offerings. It helps in building trust with the provider before the patient fixes the consultation. Create educative content that will matter most for patients. A video is a great platform to explain things making your customers understand.
Patients remain bothered with ongoing health emergencies. Therefore, your content must address the existing concerns more than anything else. Get a physician or a top healthcare organization staff to deliver engaging content that will answer patients' queries. Take this opportunity to present how you or your facility is helping in keeping patients safe while offering them the needed support.
Enhanced patient journey with Virtual healthcare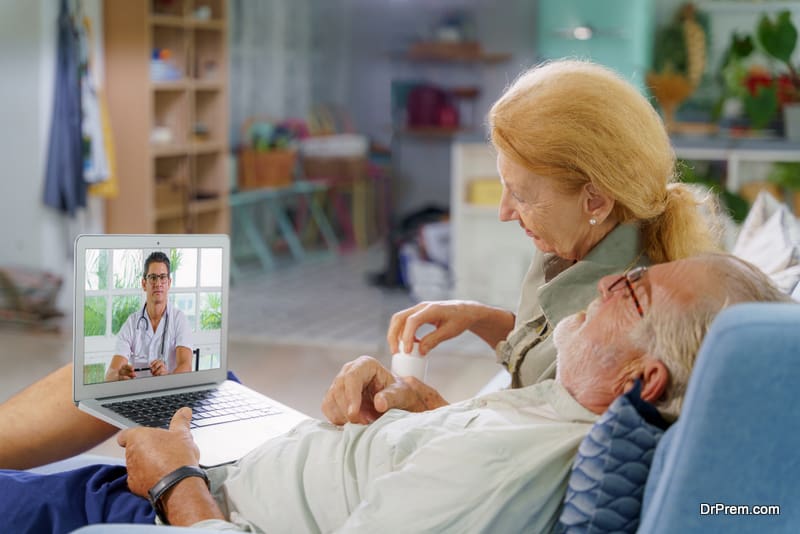 9 in 10 persons in America are planning to shift to telemedicine. Still, the average consumer is not aware of how can the telemedicine experience be different. Instead of focusing on the delivery channel, meet patients at their moment of need and guide them to appropriate virtual care. The future of healthcare digital marketing lies in reaching out to patients and offering the suitable virtual help.
Micro-influencers to expand social media reach
Influencer marketing is a growing trend in digital healthcare marketing. Not necessarily, you need to get global influencers and celebrities to do the necessary talking. Find a local influencer whose followers will align with your services. Offer him/her a complimentary service in exchange for an honest experiencing sharing with his/her followers. You are sure to see higher patient footfalls.
Positive digital reputation to create a better influence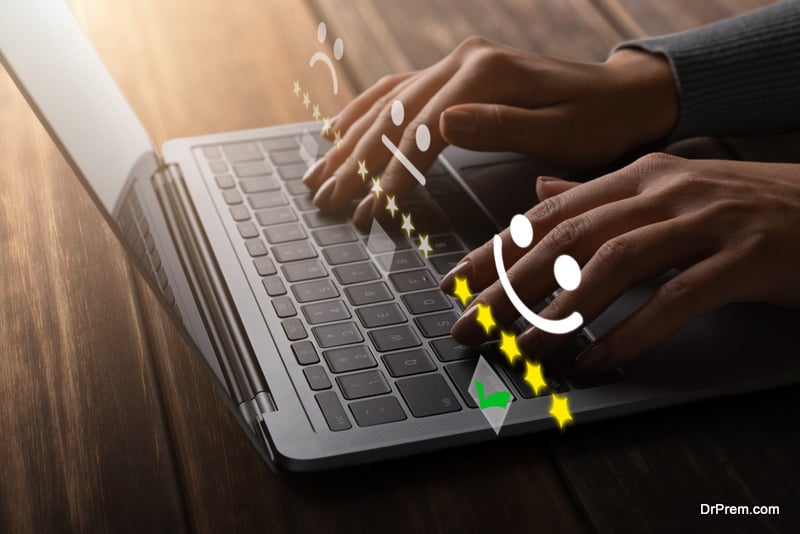 85% of consumers trust online reviews as many as personal recommendations. According to a survey in the US hospitals, 90% of adults reported of trusting medical information shared by friends and peers on social media platforms. 41% of patients admitted of social media influence in their healthcare provider selection.
It takes only 1-6 reviews for a potential patient to book a healthcare service. Create a dedicated program to get as much as reviews on social media and other digital healthcare platforms.
Increased visibility with local SEO
With the fast-changing algorithms nearly 500-600 times a year, Google is more focused on local SEOs. 46% of Google search results are based on the user's geographical location. On Page SEO optimization will need more attention. Google Business Listings and backlinks will matter more.Generate more reviews by linking your website. Focus on local keywords.
A study by Rockhealth revealed that the users of digital healthcare has risen manifolds. Only 7% people were using Live Video Medicine in 2015, and in 2019, the number increased to 32%, wearables were used by 13% in 2015 and in 2019, it had increased to 2019. Similarly digital health information, online health provider reviews and online health information was consumed by millions in the year 2020 and this year due to the pandemic.
eDetailing to market new drugs
eDetailing can be used by pharmaceutical companies to establish a bond of trust with physicians, and as meeting physically is difficult, this new mode of sales is an emerging trend. Information of new drugs, technologies, services and sales content can be provided via mobile, or with one-one video meetings. 
Search activated by voice
Research from Chatmeter found that the 72.9% out of the 19.1 million users of voice assistants used the service to ask about illness symptoms, 45.9% ask about information related to medication, 37.7% use it to find hospitals, clinics, urgent care etc, 37.7% ask about new treatments – the list goes on! Your digital product therefore must be optimized for voice searches via mobile, smrt speakers such as Amazon Alexa, Google Assistant and more.
For example, NowRX is enabling patients to order through Google Home, or Amazon Echo. Cigna has launched the Cigna Skill which answers more than 150 most commonly asked healthcare questions.
Catering to on-demand mobile healthcare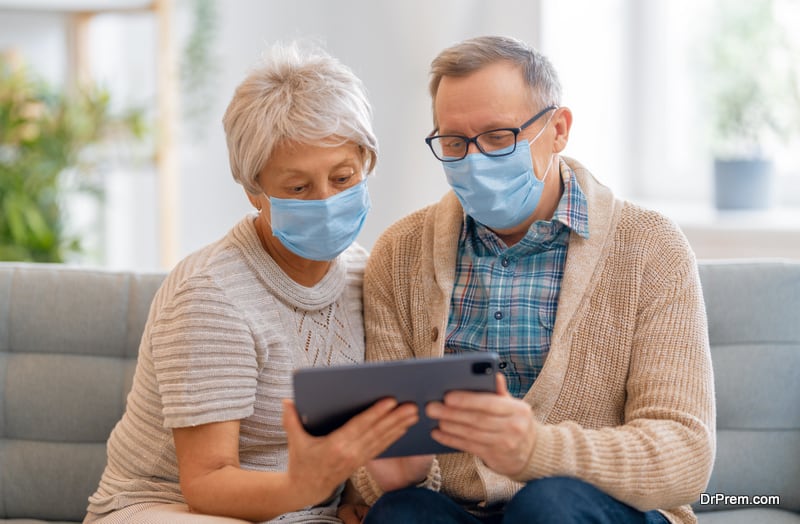 Research shows that over 50% of web browsing happens on people's phones. This figure was true for 2018, but it must have increased during the past three years,with the onset of covid, as people had no option but to depend on their mobiles. This trend will continue for quite some time, and healthcare industry has to digitize as much information and services as possible to gain an edge in the post covid market.
Personalizing digital experience
Your telehealth or digital healthcare system has to be personalized, so that your patient feels good that you remembered him/her. When your virtual patient logs on, his previous medical records/data should be immediately visible to you, if he has consulted you earlier. The follow-up response could be user-led, and you should send customer experience forms for you to improve.
A few takeaways:
Healthcare companies have to design and implement a digital healthcare marketing strategy to compete in a digital marketplace
Investing in digital technologies such as blockchain would create a secure experience for users as well as preventing data breach
Organization of Big Data and analysing will help in improving preventative care and save millions of dollars
Promote your brand through social media
Designing mobile applications will ensure more visibility
How healthcare marketing trends have been shifting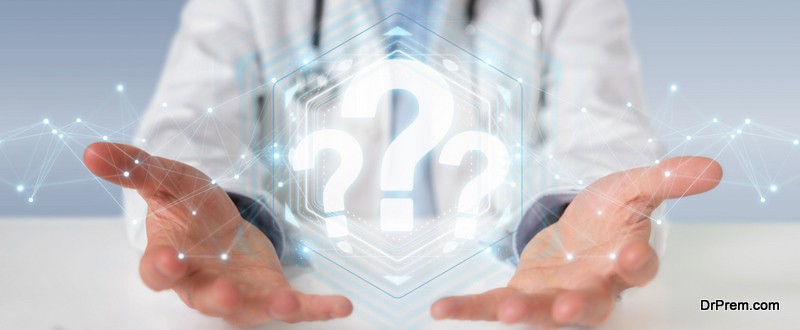 This is driven by two factors:
Transformation from free for service payment system to a healthcare delivery system depending upon clarity, quality of service delivered and success rate.
A growth in the number of conscious healthcare consumers.The shift in the trend has an impact on both the identification of potential customers and the means to reach them.
Consequently, the bit played by doctors has changed a lot and have been affected by 5 major factors as follows:
Doctors have turned into employees:
After the Affordable Care Act 2010 came into force, there is a trend among hospitals to own physicians rather than allowing them to participate in decision-making process. They turn into functional machinery in marketing medical products and services.
A survey reveals that:
21% of physicians in all departments are employed by hospitals.
14 % are in service in a single or a polyclinic.
14 % are employed by privately owned single or polyclinics.
9 % are engaged as freelance contractors.
There has been a rise in the number of primary care physicians working in hospitals from 10 % in 2012 to 20 % in 2014.
Rise in awareness among consumers: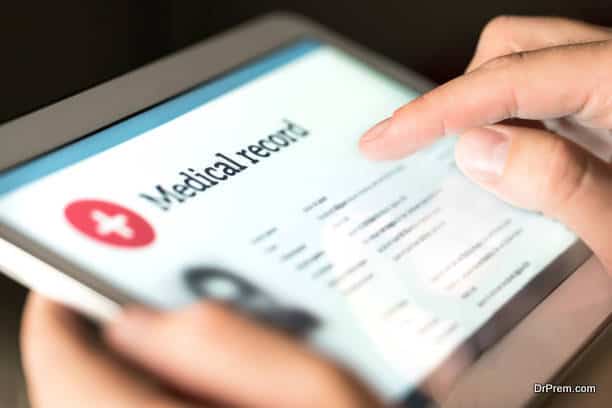 Now the consumers started to do a bit of research work rather than blindly following what the medics preached. The internet is within easy access and the key to unlock the trove of medical updates is in the consumers' grips.They take the ownership of their own wellbeing and see healthcare as a combined project between themselves and their physicians.
Healthcare marketers need to interact with different types of users. The primary users include healthcare consumers, providers, and payers. However, the consumers and payers are the most important groups on whom the target needs to be placed as they generate revenue!
Decision-making in the domain of healthcare is now being dictated by the choices of consumers and payers. The doctors are used as a fulcrum and their functional responsibility shifts from just treating patients to marketing products and services to them.
Ages ago, the buzz word of a clinic was 'get well soon and we would help you get well. We wish you will never have to come back here again'. In today's competitive market where customer is the bread and butter in healthcare industry, such a quote has lost importance for all practical purpose.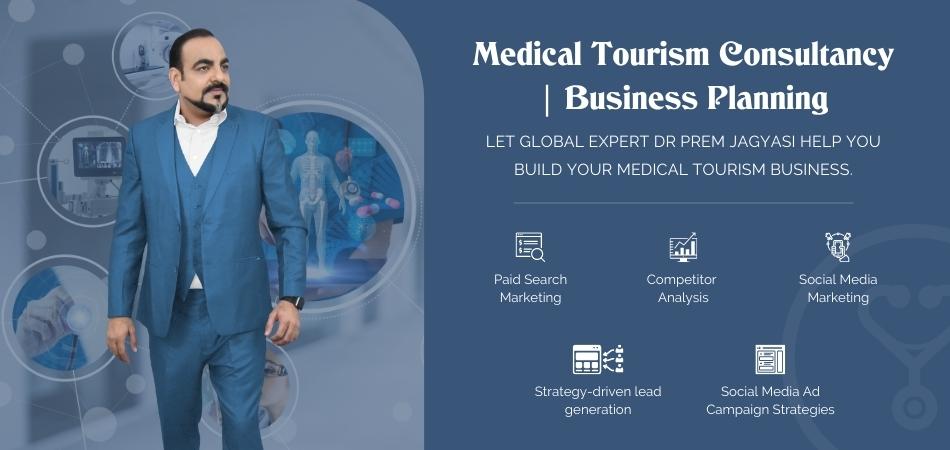 Digital channels overtake traditional marketing: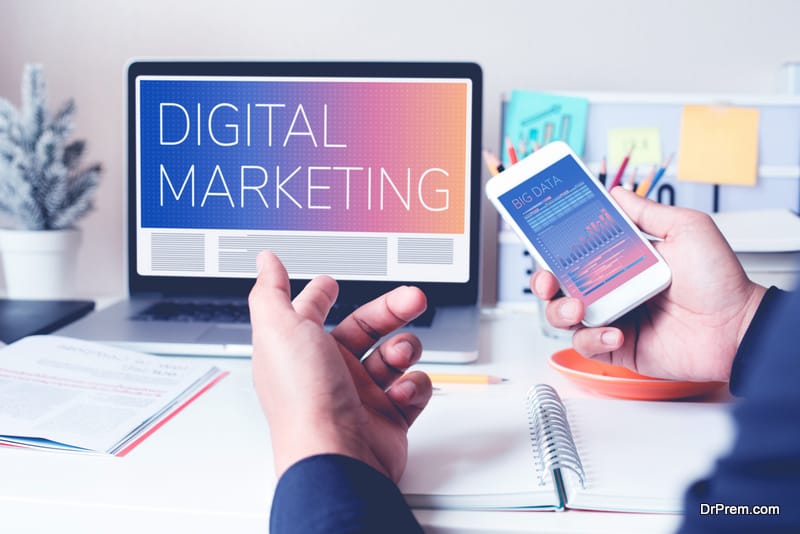 Market survey reveals that expansion in pharmaceutical based companies has their credit to social media, mobile/ tablet apps, and digital marketing. Providers of hospital services are now converting their marketing strategy to digital channels rather than the traditional methods of selling their products and services.
The decision-making process in the domain of healthcare is to be governed by digital contents:
A survey revealed that:
77 % of the patients used internet search before deciding on a doctor or a clinic.
83 % patients explored hospital sites before booking an appointment.
54 % used health insurance company websites.
50 % used health information websites.
26 % of them reviewed interviews with consumers.
Digital and mobile marketing:
Good healthcare marketers construct resourceful websites that gives the consumers ample opportunity to browse through them and have access to information that they are looking for. The information need to be qualitative, accurate and quick. Telemedicine is a new addition to the modernized and mechanized healthcare concept. Here patients have an access to treatment through video conferencing.
The role of social media: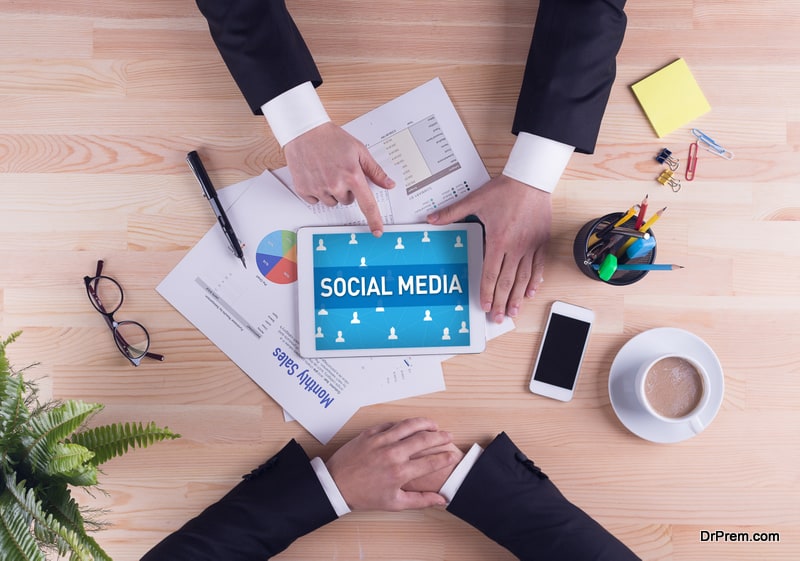 Social media is a resourceful and fairly reliable platform where there is always some exchange of views and experiences floating pertaining to healthcare. Consumers connect with each other and obtain valuable updates regarding medical treatments, comparative prices and success rates which are of immense help to consumers.
Trends in healthcare social media marketing
Voice to the healthcare system
There is always a scope for improvement in healthcare systems around the world. Social media becomes the medium to project these changes and helps them transport to various destinations. Social media helps the decision-makers of healthcare systems earn a voice. Medical internet research stated after surveying oncologists and doctors about their online habits that around 24 percent of the medical practitioners share information with patients via social media. Studies have also shown that an increasing number of medical professionals in the United States are on Facebook and Twitter.
These numbers are increasing each passing day. Social media today stands as the most important tool in medical practices. It helps in identifying new patients. It is reported that most of the new patients come to know about the practitioner through the internet/social media. Social media has eased the lives of many, as you need not run to your doctor for all small things when you can easily have the solution through a simple post or a message on the social media portal the doctor has access to.
Medical Mobile Apps
Medical practitioners resort to medical mobile apps like never before. These mobile apps have the potential to extensively view, update the medical charts of the patients. Medical mobile apps help in coordinating schedules and appointments of the patients. These also have access to patient records, lab orders, and prescribed medicines. Therefore, it can be said that the use of medical mobile applications helps in better management and working of the medical centers and hospitals, improving their working and cording efficiency. Designing mobile apps is one of the new trends in healthcare social media marketing.
Attracting new patients
Social media makes the doctors available to you, while you are simply sitting at home in comfort. The more social media activity a doctor has, it is likely that he will attract more patients. When you're available at ease, you're preferred, the global healthcare industry has also started working on this mantra lately. 
Currently in the United States, 216 hospitals use some form of social media: 83 hospitals have a Facebook page and 132 have twitter accounts.
One of the best examples of a renowned hospital demonstrating effective social media skills is the Mayo Clinic. Word of mouth used to be the one of their biggest driving forces used to build their brand, yet now the Mayo Clinic has built a virtual word of mouth machine. What they offer:
Facebook
Podcasts
Social Media Center
Along with Mayo Clinic, several healthcare industry professionals ranging from government officials, insurance companies and pharmaceutical companies are taking an active hand in social networking. In the United States, Cancer centers such as MD Anderson are developing communities to understand how their patients view their care experiences.
Besides industry professionals using social media to create awareness, patient online communities have been formed to discuss symptoms, treatments and cures for diseases. Some 60 million consumers are using these new forms of media to interact and share their health experiences online to better serve themselves and future viewers. Online forums where people voluntarily share data about their sickness, environmental conditions, sources of infection, preventive measures and other factors continue to grow, and there are now several dedicated social media websites for healthcare.
One such website with extensive popularity is the social networking site: PatientsLikeMe that host over 65,000 members. This website has created online communities for those suffering similar diseases to discuss their conditions and act as a support system, much like social networks do in real life. People have the opportunity to learn from others and have interactive dialogue with those in the same position as them.
According to a report released by the Pew Research Center's Internet & American Life Project and California Healthcare Foundation, 61 per cent of adults look online for health information. Of those, 59 per cent have done at least one of the following activities:
-Read someone else's commentary or experience about health or medical issues on an online news group, website or blog
-Consulted rankings or reviews online of doctors or other providers
-Consulted rankings or reviews online of hospitals or other medical facilities
-Signed up to receive updates about health or medical issues, Listened to a podcast about medical or health issues
These resources allow an internet user to holistically understand a health topic, using the internet as a communications tool, not simply as a medium just to receive information.
It is essential that health care providers using social media convey the most accurate and unbiased information to allow patients to make the best decisions for their health. Reports released earlier this year claim that online patient queries impact their own health. Of the information released from the report, patients claimed the following about online queries:
-60% said it affected a decision about how to treat an illness or condition
-56% said it changed their overall approach to maintaining their health or the health of someone they care for
-53% said it led them to ask a doctor new questions, or to get a second opinion
-49% said it changed the way they thought about their diet, exercise or stress management -38% said it affected their decision to see a doctor and 38% said it changed the way they cope with a chronic condition or manage pain.
The paradigm shift in healthcare marketing is affecting the healthcare players significantly posing challenges and opportunities to create and maintain the brand in quality healthcare service. 
Role of marketing technology in transformation of healthcare services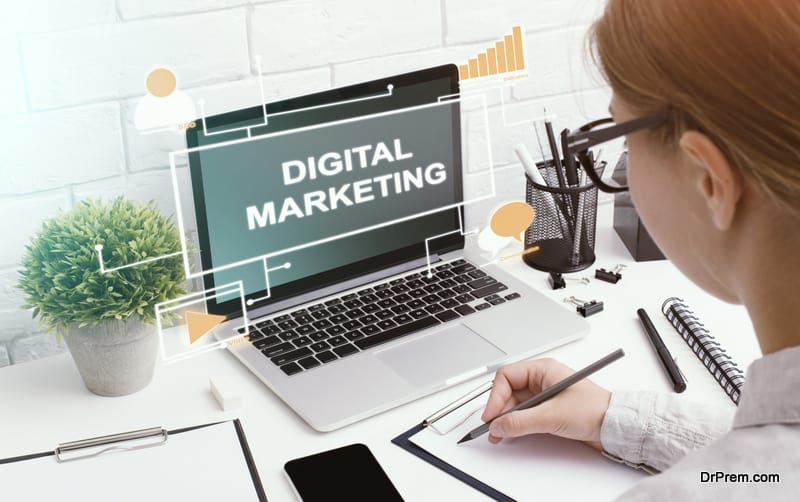 Currently, we live in a digital world where a phone call or a mail could bring merchandise or a service to a consumers' doorstep. Healthcare is no different. Since past few years, healthcare providers have invested squillions in online marketing, designing websites and reaching out to customers.
A mouse click can give you an access to the best doctor and the best clinic around.
Booking an appointment, searching a drug or effecting a payment has turned so easy now.In a nutshell, marketing technology which is heavily based on the electronic media is going to revolutionize healthcare industry in the coming years. 
The healthcare industry as we know it has been seeing a range of new technology trends of late. From analytics, digital and Internet of Things (IOT) to cognitive sciences, wearables and artificial intelligence, these trends are shaping the future of what is to be called digital health, and will play a major role in the future of healthcare digital marketing. With over $6.5 billion received in funding in the year 2014 alone, this market segment is poised to overtake other healthcare segments like biotechnology, mobile and software, etc.
The Growth of Digital Health is Imminent
A number of healthcare providers are shifting towards digital healthcare owing to the benefits on offer. Options like telehealth, remote patient monitoring and behavioral modification platforms can prove to be very useful for those suffering from chronic diseases while also reducing the costs related to treatments and procedures. There are many other instances where digital health can prove to be beneficial for the healthcare industry, as illustrated by two recent reports.
A report by Goldman Sachs in June revealed that IoT solutions and connected devices can save more than $300 billion in healthcare costs in the U.S. alone
The report focused on digital health revolution and technologies that use it, including remote patient monitoring and telehealth. The report went on to say that these two areas have the potential to contribute the greatest to digital health solutions in the coming years.
Another report by Rock Health revealed that the digital health sector has clearly emerged the winner in this year's funding for the healthcare industry.
The report revealed that digital health solutions and startups managed to rake in over $2.1 billion in funding during the first half of 2015 alone. This jump in interest among funders, as the report suggested, could have stemmed from the increased interest for wearables, bio sensor technologies and other digital health solutions.
Why do we need Digital Healthcare in the first place?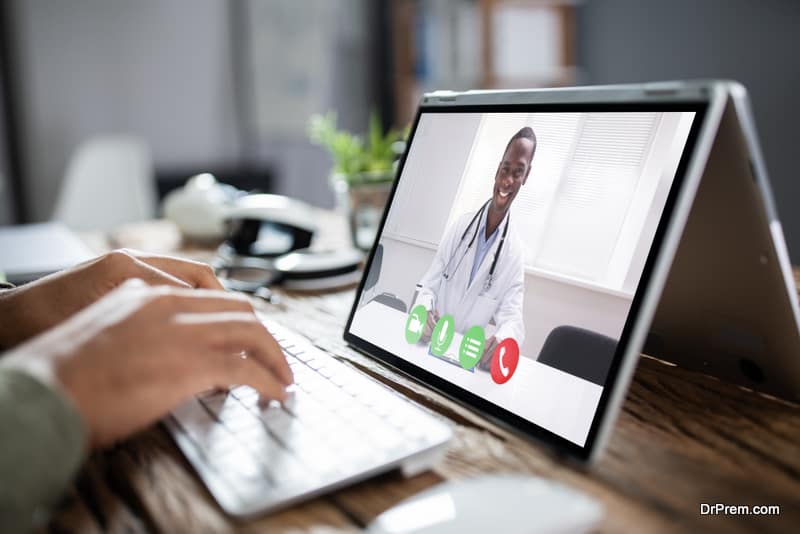 Considering all the hoopla surrounding digital health, one would be urged to ask what is so important about it in the first place. And how could it possibly revolutionize the healthcare industry?
For several years now, the healthcare industry has functioned on a rigid model that paid more focus to functionality rather than user experience. The healthcare sector prided itself on establishing a model that was more intent on maximizing incentives rather than retaining customers. This model worked well as long as the end consumer aka the patient was kept in the dark about the services offered and the costs involved.
However, with the digital revolution transforming the entire world, it has become relatively easy for these consumers to gain access to the information that was not easily accessible earlier. The increase in demand for transparency has also led to a consumer driven approach to healthcare marketing wherein many public and private healthcare providers have started to openly display their services and costs in order to beat the competition. The consumers of today want more control of their health data as well as the services they can choose to protect the same.
It is this demand that urged many companies like Apple and Fitbit, to fill the void created by standard healthcare models, and come out with more digitalized solutions for better quality healthcare, while reducing costs. These solutions will provide consumers with the necessary healthcare management and proactive intervention measures they need to avoid hospitalizations and readmissions.
As such, it would only be safe to assume that digital healthcare has all the potential to revolutionize the healthcare industry and the way one perceives it.
Digital healthcare is one of the fastest growing trends in the healthcare industry. Although in its nascent stage, it has the potential to change the way the industry functions, making diagnosis, treatment and prevention accessible at very low costs. 
Need for healthcare marketing
With the growth in the sector of medical tourism, the need for global healthcare marketing has risen extremely during the past few years. The patients and prospective patients are becoming quite aware and better educated about the various developments taking place in the healthcare industry. They are able to take knowledgeable decisions regarding medical services or products with the help of professionals and internet.
Influencing decision-making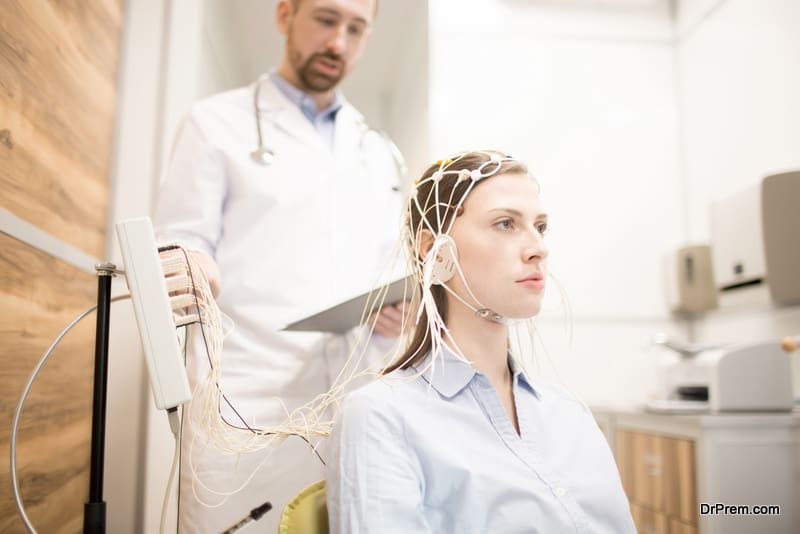 Nowadays, people have an amassing knowledge about the features of various products and services and about the skills and expertise of the professionals. This helps them in taking well decisions and making choice regarding medical tourism destination or quality services. In the new world of healthcare, healthcare practitioners and healthcare marketing agents first identify the needs and requirements of the patients.
Post recognition is very important in this field as they work on the marketing plan that will be the next to their vision and the extent to which they want their services and products recognized and made popular. A diverse range of marketing tools is used to make a strong image of a brand or strengthen it.
To stand out in the crowd
In addition, global healthcare marketing in the field of medical tourism has also become popular these days. Medical tourism is known as the movement of patients from developed countries to developing countries where excellent quality medical services are provided at a relatively low cost with reduced waiting periods.
Countries that attract chief share of medical tourism are India, Singapore, Malaysia and Thailand. These countries face substantial competition since all provide to the immediate needs of patients worldwide, therefore contributing to the need for marketing of medical tourism.
Agents and companies highlight or focus greatly on the destination attractiveness for the sake of marketing medical tourism. According to medical marketing professionals, cost and quality are not the only influential factors for patients opting for a medical tourism destination. This also include factors, such as destination and culture proximity, infrastructure, environment, cost of treatment and risk are major in deciding on a destination to avail medical services in foreign country.
Medical tourists will only opt for a destination, which is easily accessible, well-marketed, advanced technology and caters to all their needs in a satisfactory manner. Medical tourism marketing advisors therefore, are driven to follow a deliberate approach to attract more medical tourists. They do so by recognizing a target group and hereafter forming their marketing strategies according to the target's interest.
A healthy healthcare marketing is the best way to attract and enhance medical tourists in a particular destination.
How to create a successful healthcare marketing plan
These days, a successful promotional strategy is essential in medical tourism sector. All marketing strategies, from the simple distribution of promotional items to a nationwide media campaign, are just tools that can help an organization to achieve their desired goals. Their overall effectiveness is largely depending on the way an organization use these tools.
Social media is the best way to promote a particular brand, especially a healthcare brand. Money can play a significant role in the positioning of a brand but you do not have to spend more in this case.
Marketing mix and promotion
The various marketing tools used by healthcare marketers to meet their objectives, together form the marketing mix. These are broadly classified into four groups popularly known as the four Ps of marketing, namely product, price, place and promotion.
Product includes the healthcare product, its name, quality, features, design, sizes, warranty, etc.
Price involves list price, discounts, payment period, credit etc.
Place includes location, coverage, geographical distribution, transport etc.
Promotion includes sales promotion, medical advertising, customer relations, direct marketing etc.
As regards marketing of healthcare services, these four Ps are expanded to add another three Ps. They are people, physical evidence and process.
People – As against products, healthcare services are delivered by people. Hence the success of the services also depends on the quality of the people working around them, their attitudes and their skills. For example in a hospital there are receptionist, administrative staff, nurses, doctors. Therefore the effective running of the hospital and delivery of high quality healthcare service depends on these people.
Physical evidence – As the healthcare service offerings are directly related to consumers, the physical evidence is important. The existence of the service center, the front desk officer to welcome the customers, the enquiry counter to guide new patients etc.
Process – This is the whole procedure where, a proper sequence of activities is what the customer expects. For example, a process of physician consultation includes taking appointments, then registration, followed by form filling etc. This process should run in a proper way and at the right time so as to satisfy the customers.
Promotion of a particular brand is essential as it creates the awareness among the buyers. Marketing should work with the tandem with promotion. A market review of goods from competitors, their share in the market, their marketing strategy all should be analyzed and the methods to counter them have to be worked out and obtaining the help of the experts is a good idea.
Communicating strategies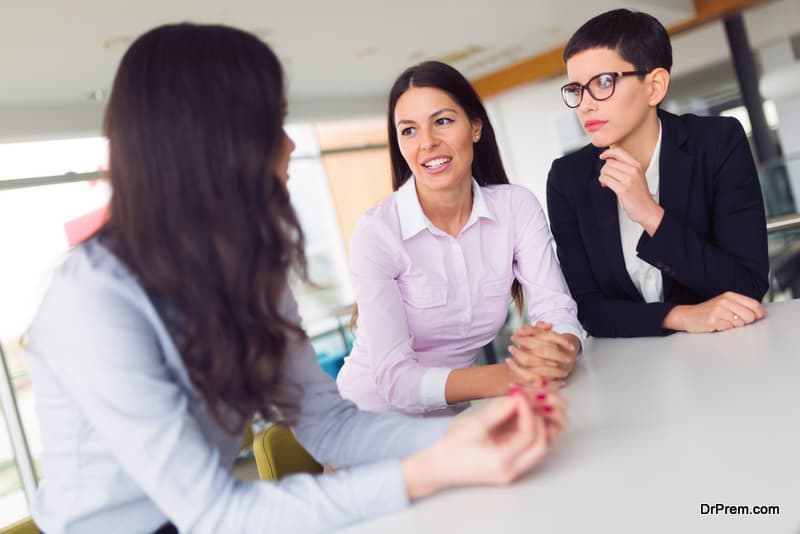 A two-way communication is very important in a business and it needs active contribution by both the parties. It is obvious that both or one of them is not completely willing towards the conversation and the outcome of the communication is unacceptable. The organization or company, on its part, might not be willing to reveal all the facts that the customer could not know. Communication strategy is something that seeks to create a level playing ground for all concerned.
Apart from above mentioned things, some other factors could help in a successful marketing 
It is important to consult business plans, conduct patient satisfaction surveys, preparation of volume reports, community survey and other information.
It is vital to turn your ideas into the creative product that will support your plan. Keep referring to your vision and strategy to make sure that the creative concepts that will support your objectives.
Make sure that your marketing plan becomes a part of the organizational culture. Facility, strategic and financial plans all gather time and attention of leadership.
The customer may or may not know about your product and service. Hence, the two-way communication will help you to know the needs and requirements of the people.
It is vital to promote a particular brand in order to make people aware about your product or services.
There seems to be no end to healthcare digital marketing opportunities along with the challenges. As more healthcare consumers shift to digital healthcare services, data privacy would be of immense concern. Healthcare marketers will have to use more advanced digital security tools that would be user-friendly as well as unbreachable.