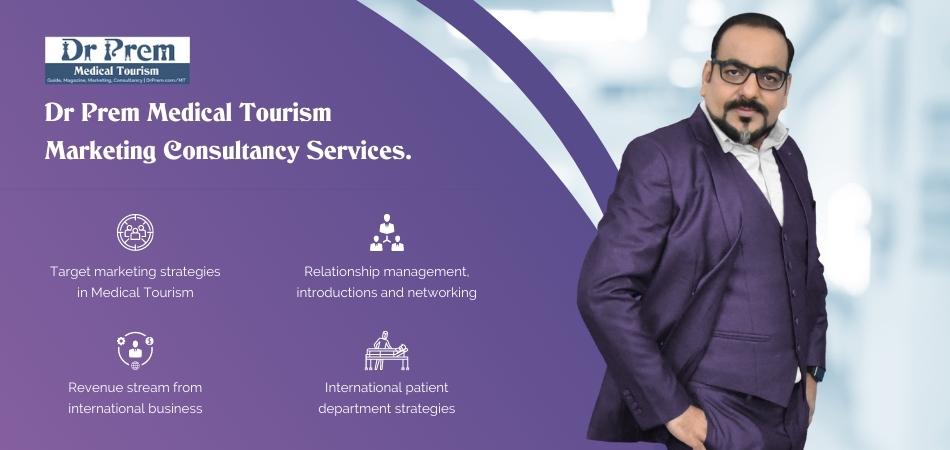 The concept of medical tourism in Iran is a relatively new idea and hasn't been fully implemented yet. To take advantage of this new concept to bring in foreign patients, Iran has agreed to set up a health tourism office. The health tourism office, in conjunction with the medical universities could potentially boost Iran in the medical tourism industry.
Previously, many Iranians used to travel abroad to seek health services, as did the physicians in the country who went abroad to practice. In recent times, due to the improvements within the health sector, most of the Iranians choose to seek care within their country and so had foreigners. The higher demand for healthcare has brought back those highly skilled physicians to provide low-cost care.
Here are a few updates on the growing medical tourism in Iran
Medical Tourism in Iran – News, Updates, Guides and Trends by Dr Prem
Medical tourism in Iran focuses on cutting-edge treatments
According to the head of the Majlis Health Commission, many medical advances have been made by Iranian researchers recently and Iran is one of the most progressive countries in the region. There is no need of foreign doctors as Iranian doctors are among the most qualified ones in the world.
One such area of medical tourism is their stem cell researches and cloning. The country has collaborated with a number of scientists and Nobel Laureates, including Stephen Hawking, to continue their researches in the field of science and technology. The Annual Razi Medical Sciences Research Festival is one of their attractions in terms of medical tourism, which promotes medicines in Iran.
Iran is one of the major destinations for health care, with medical tourism specifically targeted towards lung transplants. The country has been one of first nations to do artificial lung transplant in 2009, which makes it one of the five countries in the world to have such technologies. Currently, medical developments in the country are increasing by 344 percent every year, giving the much-needed boost to medical tourism in the country. The country has welcomed 300,000 medical travelers in 2019 and is aiming 2 million in the next year.
Iran organizes fam Tour for Iraqis to facilitate health tourism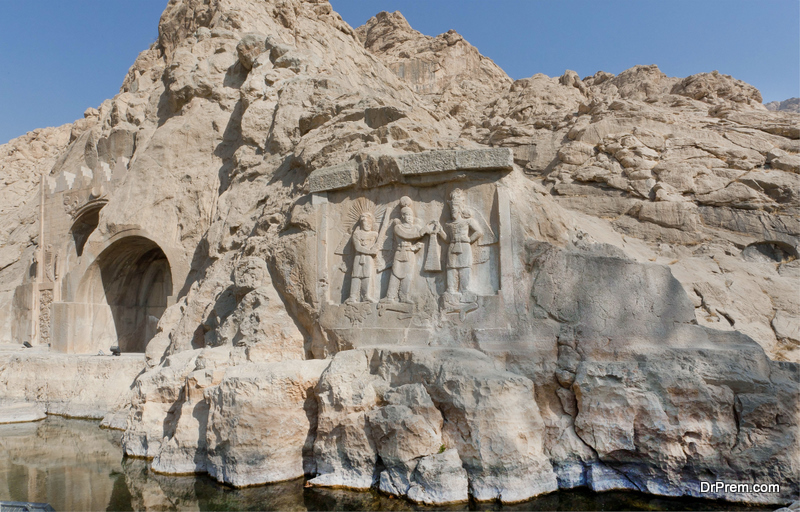 A group of Iraqis took the land route to enter the neighboring Iranian province for cultural and historical tourism, and is scheduled to extend their excursions to Bandar Abbas and Qeshm Island in Southern Iran. Kermanshah province sharing borders with the Arab and Kurdish parts of Iraq can enhance  the tourism prospect in Iran.  The Fam tour was organized just to make the Iraqi tourists familiar with this route which can be utilized for health tourism in near future. The two countries have mutually agreed for visa waiver for air travelers, and this cross-border land route is expected to enhance the level of trade between two countries.
Kermanshah is known for marvelous historical sites like Taq-e-Bostan and the UNESCO-recognized Bisotun. The Temple of Anahita dating back to circa 200 BC built during the Parthian era is another big tourist puller. Given the province's attraction, leisure vacation can be easily clubbed with a healthcare purpose.
Iranian Red Crescent Society to boost Iran's medical tourism
Iran is considering service expansion of the Iranian Red Crescent Society (IRCS) to boost medical tourism in Iran. IRCS, well-known for its humanitarian relief services in different countries has the potential and capacity to support the growing medical tourism needs as well.
IRCS can help in creating healthcare facilities and easing visa procedures especially, for patients in lesser developed nations in desperate need for quality and affordable healthcare support. The proposal was put forth by Mohammad Javad Shariati, the Ambassador of Iran to the Democratic Republic of Congo to facilitate patients from Congo visit Iran for the required medical care.
Currently, IRCS is engaged in providing medical services to 13 Asian, African, and Latin American nations. Some fourteen facilities are in operation to offer relief and healthcare services to the underprivileged population in Afghanistan, Azerbaijan, the UAE, Bolivia, Sierra Leone, Ivory Coast, Ghana, Congo, Lebanon, Mali, Niger, and Ecuador.
Their healthcare service encompasses diagnostic lab tests, pharmacy, radiology, and physiotherapy with a good pool of doctors from varied specialties. Most importantly, these facilities are self-governing and earn by serving patients in these countries.
Teheran holds 5th International Health Congress of Islamic Countries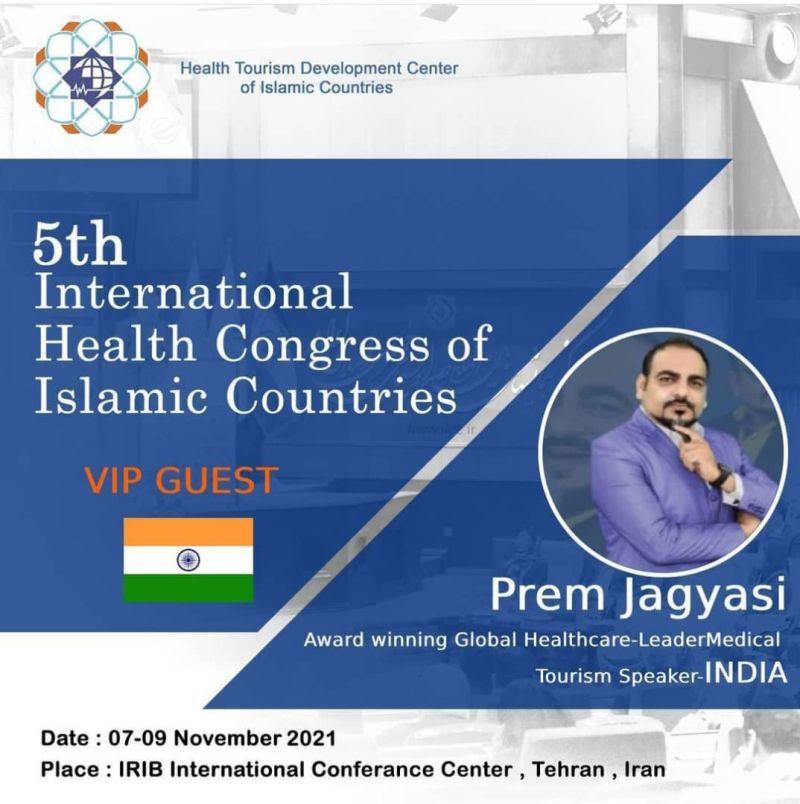 Aiming to expand the medical tourism industry, Iran hosted the conference which focused on some of the key facets of health tourism – medical tourism, food, wellness, natural tourism, and sports tourism. There were panel discussions on medical and laboratory equipment, healthy food, and nutrition. The esteemed panelists were members of relevant ministries, institutions, federations as well as organizations belonging to the healthcare sector. Government and private healthcare providers were also among the participants.
Dr Prem Jagyasi was invited to deliver the keynote speech on Developing Sustainable medical tourism in Islamic countries. He also conducted a masterclass on Wellness Tourism and Medical Tourism and a webinar on Getting Ready for the post-pandemic Medical Tourism Boost.
There were in-depth discussions as to the ways in which the Iranian Medical Tourism could reach new heights in the future. Iran has made a name for itself in providing high quality, affordable, medical care to patients in the region, as well as domestic medical tourists. The country is earning considerable amount of foreign currency for itssuperlative medical care.
Patients from 55 countries avail of medical tourism in Iran, such as Iraq, Bahrain, Kuwait, Saudi Arabia, Qatar, Pakistan, Oman, Tajikistan, Afghanistan and Turkmenistan.
Though the pace of medical tourism had slowed down due to covid, Iran has plans to overcome the setback. The conference of leading members of the industry, government, and the private sector is geared up to welcome numerous medical tourists and reach the goal of becoming one of the leading healthcare providers in the region. 
Here is some information about Iran that would be quite helpful for medical tourists, including treatments provided:
General information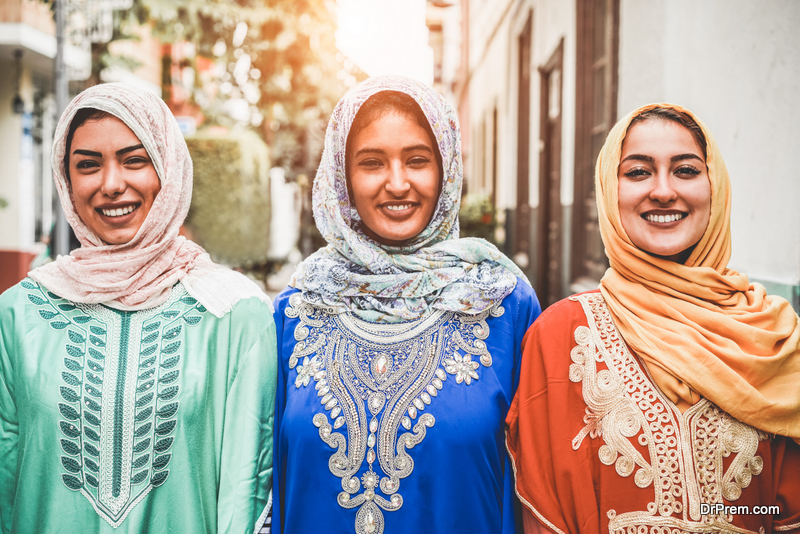 Language             Persian
Time Zone           IRST (UTC +3.30)
Dialing Code       +98
Electricity             220V-240V
Medical Tourism Status Tehran, Mashhad, Esfahan, Karaj
Currency              Rial
Clothing               The style of dressing in Iran is very conservative—especially for women. It is usually necessary to cover the head with an Arabic scarf. For men, it is prohibited to wear shorts and short-sleeved shirts.
Health Related
Mortality Rate   5.94/1,000 population
Life Expectancy M71.8/75.2F
Patient: Physician Ratio 2200:1
Hospitals JCI accredited 0
Recommended    Vaccinations   Hepatitis A, Typhoid, Hepatitis B, Rabies, Diphtheriatetanus, Measles, Varicella, Yellow fever and Poliomyelitis.
Other Infections               Tularemia, Tick-borne relapsing fever, Leptospirosis
Tourism Related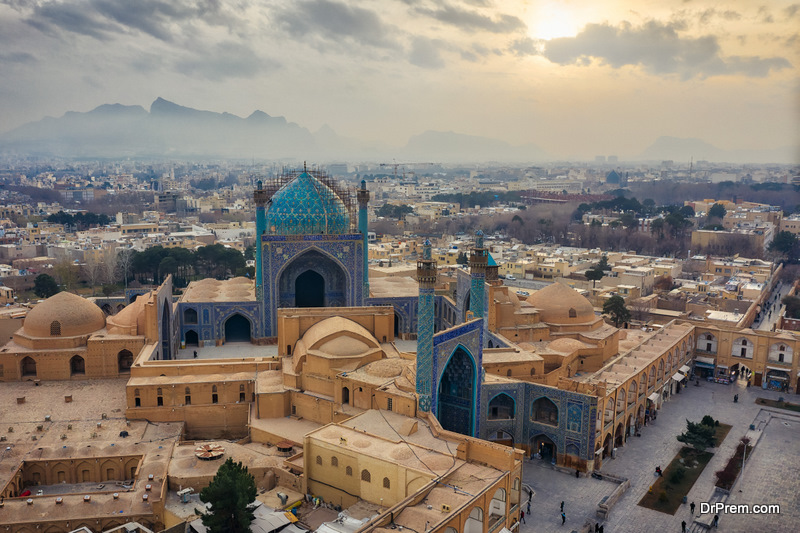 | | | | |
| --- | --- | --- | --- |
| Population | 77,176,930 | Reliability of Police Services | 62/140 |
| Global Competitiveness | 4.69/7 | Physician Density | 93/140 |
| Tourism Competitiveness | 3.6/7 | Hospital Beds | 92/140 |
| GDP/Capita | $13,127 | Quality of Air Transport Infrastructure | 129/140 |
| Health and Hygiene | 4.5/7 | International  Air  Transport  Network | 124/140 |
| Safety and Security | 4.0/7 | Quality of Roads | 76/140 |
| Air Transport Infrastructure | 2.5/7 | Hotel Rooms | 110/140 |
| Tourism Infrastructure | 1.4/7 | Tourism Openness | 79/140 |
| Cultural Infrastructure | 3.2/7 | Attitude  of  Population  Towards Foreign Visitors | 135/140 |
Meant for explorers and travelers, Iran opens itself layer by layer. While the cities of Esfahan, Tabriz and Kerman offer beauty and insight into the real culture and living in Iran, the city of Tehran provides travelers with a chance to explore its ancient society amalgamated with present day sophistication. Islamic Republic of Iran offers priceless experiences, thanks to significant development in medicine, mathematics and astronomy. Currently, it is slowly but steadily contributing toward world economy and medicine.
Location
Located in the South West region of Asia, Iran extends up to 1,648,000 square kilometers and is just slightly larger than Alaska. Bounded by Azerbaijan, Armenia, Turkmenistan and the Caspian Sea, this country has strong Islamic influences and continues to command a strong authority and stance in the Islam community, which includes countries like Afghanistan and Pakistan.
People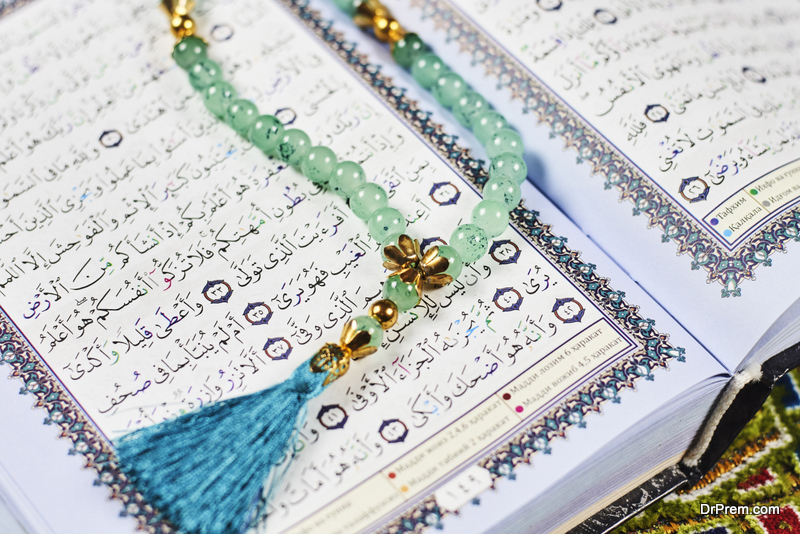 Around 90 percent of the population in Iran comprises of Islamists. Introduced during the 7th century, Islam is the official religion of this country while Kurds and Arabs or Sunni Muslims are a minority. Persian or the Farsi language is major mode of communication and writings in Arabic are common.
Events
Iran's Islamic calendar is full of festivities, including Moharam. Grape harvest festival is one of the prime harvesting festivals in the country. One of the major events in this country is victory of Revolution, which is celebrated to commemorate the anniversary of Islamic revolution of Iran, wherein Ayatollah Ruhollah Khomeini (known for issuing fatwa against prominent writer Salman Rushdie) overthrew the government of Shah. Islamic Republic Day closely follows this event in April. Then Eid- Ul Fitr is celebrated to marks the end of festive month of Ramadan.
Apart from these festivities, a number of events are celebrated in the field of science and technology, particularly medicine, which is one of the developing fields in Iran. The country witnesses a number of camps, researches and medical experiments every year in the field of medicine, which has been growing slowly but steadily in the country.
Weather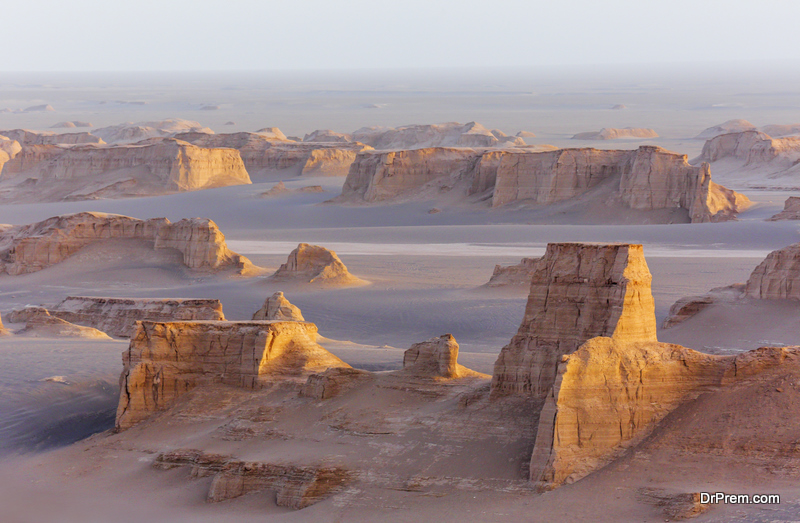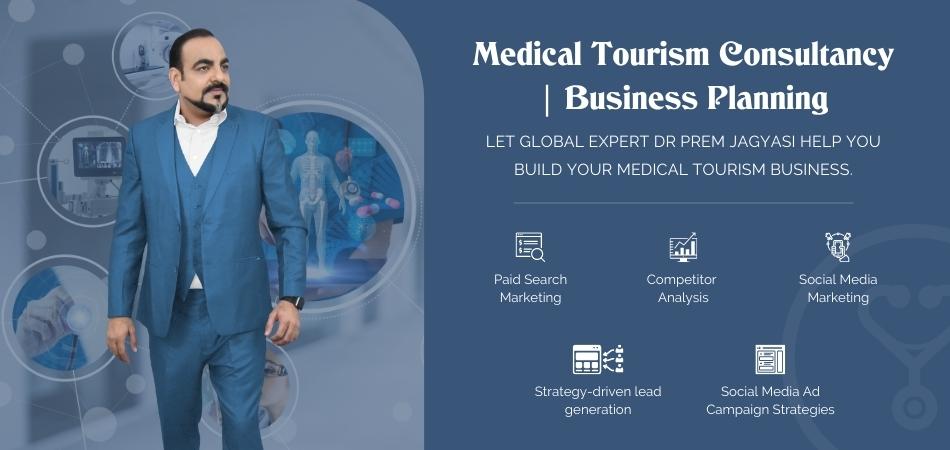 The climate of Iran is extreme, with heat waves during summer and harsh cold weather during winters. In steep desert regions, the precipitation level is below 300/12in. In the central areas, the precipitation is higher than other areas of the country. Summers in Iran are warm with heat waves and constant sunshine, while winters are quite unpredictable. Due to cold winds flowing from Siberia, travelers can expect extreme colds in some regions.
Iran's potential for Islamic Medical Tourism
Islamic medical tourism although a recent phenomenon is growing at a fast pace. The massive outbound international Islamic travelers estimated more than 200 million in 2019-21 (reports Statista) is expected to drive the growth further with higher spending behavior of global Islamic travelers. According to the Global Muslim Travel Index (GTMI), the expenditure by Muslim travelers is expected to touch $220 bn by 2020. Iran has a tremendous potential for attracting Muslim medical tourists for its inherent culture and practices that a patient would love to have in a foreign land.
Islamic practices add more patient convenience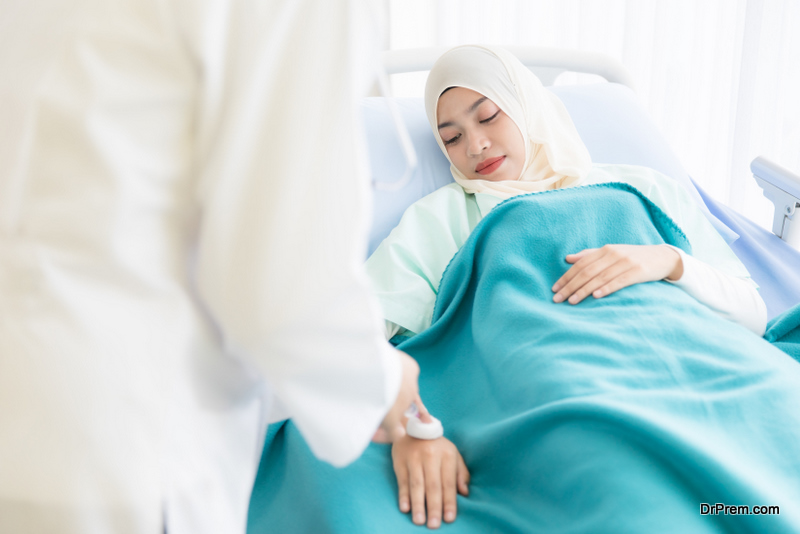 Islamic medical tourism can be related to the growth of Halal Tourism that is compliant with Islamic healthcare, hospitality, food, religion, cultural, and spiritual practices. Establishing Islamic practices in healthcare facilities is one of the best ways to create a superior experience to Islamic patients who crave for 'at home' ambience even miles away from their homes. Considering the enhanced need of focusing on patient satisfaction or patient experience, well-established Islamic practices in healthcare and wellness facilities will be a big pull factor.
Unique blend of state-of-the-art facilities and culture-specific practices – Halal Destination
Iran has an edge in establishing Islamic medical tourism for its 100% provisions in Halal Tourism. According to the State of the Global Islamic Economy Report 2018/19, Iran ranked 6th in Halal travel revenue earnings that fetched $8 billion. Halal tourism is a fast-growing segment pushed by Muslim tourists who prefer destinations meeting their cultural needs, and Iran is unbeatable in this respect.
With a deeply set Halal Culture, Iran can surpass its competitors as it does not need additional standards of halal practices since the whole country runs in compliance with Halal for the last three decades.
Valuable natural resources like hot water springs, traditional medicine, advanced infrastructure and medical expertise along with socio-cultural similarities with border countries go in favor of Iran's medical tourism market.
In healthcare, religion also plays a great role especially in fertility treatments where rules of Shia and Sunni Muslims differ. Iran with a majority Shia population shares border with 14 countries populated by the similar sect.
Healthcare Systems – Significant Features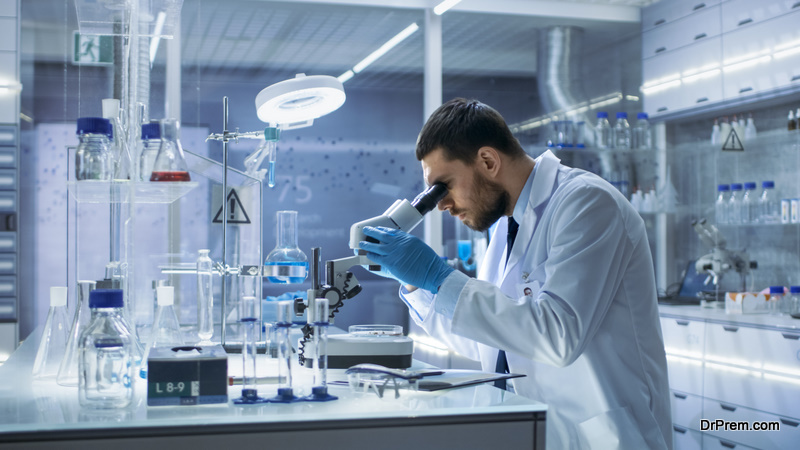 The country has over 400 medical research facilities along with 76 magazine indexes. Iran is currently ranked 19th in medical research. Still, the country's health care system is underdeveloped, especially public sector undertakings. The market for medical sector was 24 billion dollars in 2002 and has crossed 32 billion dollars in a decade. Public health care infrastructures have increased over the years and 73 percent of the total population has health care coverage. Consequently, the medical education system has also noticed a rise and more scientists and doctors are coming up with innovations and new techniques.
Leader in Medical Biotechnology in the MENA region
Iran's rapid advancement in healthcare system has made it a leader in medical biotechnology in the MENA region. Trends in medical biotechnology advancements are in biopharmaceuticals, stem cell therapy, and regenerative medicine. Affordability and accessibility are two key factors to make Iran a strong leader in this domain.
The advancement is conspicuous as Iran climbed up the ranking in Biomedical Technology from nearly non-existent or around 60th position in the 20th century to 12th in biomedical engineering, 9th in bioengineering, 8th in biomaterials and 4th in nano-tech in 2017. On an international scale, 56% of the medical equipment available in the global market have Iranian models.
By 2018, Iran has become self-sufficient in manufacturing 97% of the pharmaceutical requirement where 67% of the ingredients used in drug manufacture could be produced locally.
New and upcoming medicines are bringing fresh hopes in treating specific diseases. For example, Fenosha, a herbal treatment for epilepsy has shown successful outcomes in clinical trials.
Quality of Health Care Services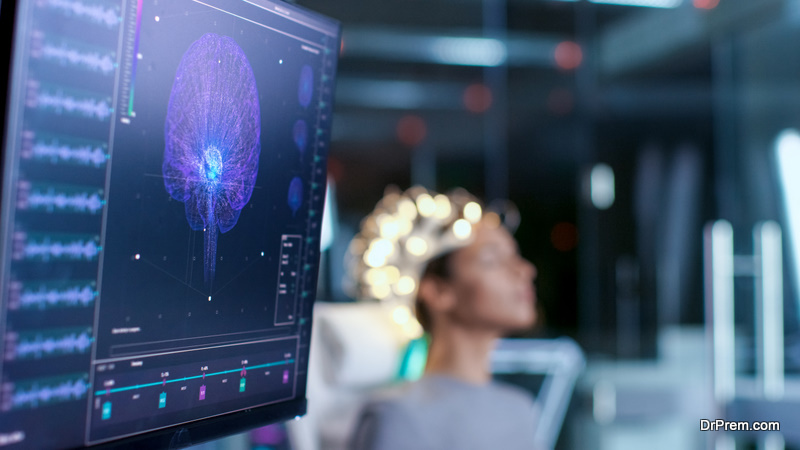 As mentioned before, the disparity between public and private health care services is glaring. The private healthcare sector has been keen on taking up organ transplants and several doctors have developed newer ways of dealing with medical emergencies, particularly in neuroscience. On the other hand, there is a huge scope for improvement in public healthcare sector.
Despite its political instability as a country, Iran still manages to offer affordable health care to foreign tourists, which makes it an attractive destination for medical tourism.
Iran is up in medical tourism fetching $1.2 billion the last fiscal year 2017-18 as announced by the head of Medical Tourism Department. In the wake of US curbs, Iran is going all out to position itself as a low-cost destination offering advanced medical services at par with global standards.
The country has welcomed 300,000 medical travelers last year and the number has almost doubled in the current Iranian calendar. It is eyeing more than 2 million medical travelers in the Iranian calendar year 1404.
Aiming for combined growth in tourism and medical tourism
Traveling to Iran has become cheaper owing to devaluation of Rial with respect to the dollar. For prospective medical travelers, it is an added convenience. Tourism in Iran as a whole has seen a marked growth with more international travelers and Iranians touring the country.
Several million travelers visited Iran in the last Iranian year 1397 ending on 20th March'19 registering a 50% growth than the previous year. Iran is eyeing $25 billion earning annually in tourism by 2025 of which medical tourism is expected to generate $ 2.5 billion.
Iran – a favorite destination for religious and medical tourists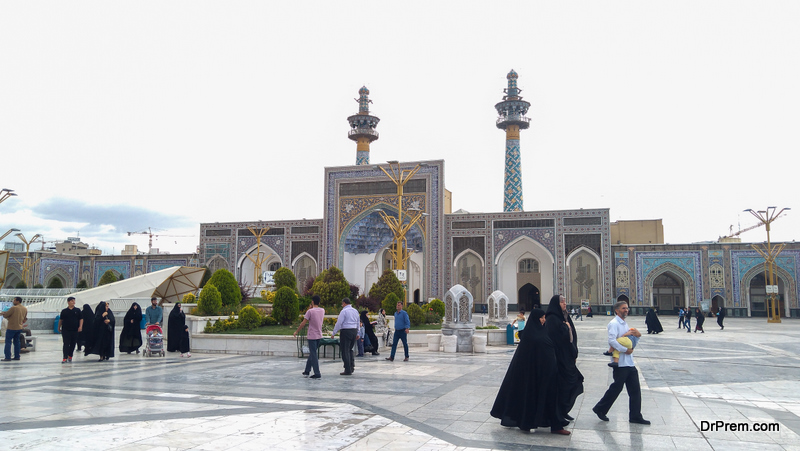 Iran blessed with a number of religious and pilgrimage sites sees millions of religious tourists every year. The prime attractions are the Shia Shrine of Imam Reza in Mashhad and that of his sister HazratMasoummah in Qom.
16 UNESCO listed world heritage sites, the old city of Isfahan, pre-Christian ruins of Persepolis near Shiraz also form top attractions of western travelers. Iran's Ardabil province sees nearly 800,000 international travelers with Azerbaijanis constituting a major fraction. Azerbaijanis come here for trading, medical treatment and site-seeing purpose.  European travelers groups are also seen spending Christmas in this country.
Mashhad's potential to become a lucrative destination for Halal Tourism
Mashhad, one of the most visited tourism sites is one of the most significant Halal Pilgrimage Destinations in the world welcoming more than 2 million visitors annually. This gives a better choice for Halal-conscious tourists to visit Iran for quality and affordable medical treatments. The country is going all out to be the second largest Muslim Pilgrimage destination for Shias in the world (after Mecca) with marked investment in infrastructure development.
Rise of Iran as a medical tourism destination – Bloomberg ranks Iran's healthcare among the top 30 in the world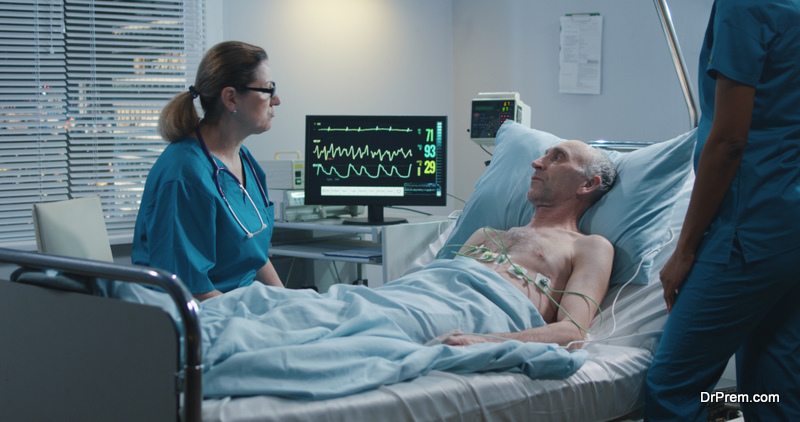 Traditionally, Iranians preferred traveling to neighboring countries seeking medical care. Turkey was the much-favored destination.  The trend has reversed since few years. Geographical proximity, cultural resemblance and the availability of low-cost high-quality treatments in this country have posed attractive propositions to foreign medical travelers, especially from Islamic nations.
The number of medical travelers in Iran seeking advanced treatments shot up by 40% in the last five years. With a robust talent pool, Iran has been a pioneer in developed medical science ranking among the top five countries globally in biotechnology.
A majority of medical travelers hail from Persian Gulf countries, Pakistan, Turkmenistan etc. Patients from Kuwait and Oman also prefer Iran where medical care is available at a much competitive price than in Europe. Cultural homogeneity makes them feel at home which they may not get easily in other countries.  Iran also welcomes patients from Iraq and Afghanistan where local medical facilities are much below par or are non-existent.
Medical travelers look for cosmetic surgery (mainly rhinoplasty), liver transplant, eye surgeries, fertility treatments, orthopedic surgery, dental services and treatments in oncology and cardiovascular ailments. Medical facilities in Mashhad, Shiraz and Tehran see the highest footfalls of foreign patients.
The 2nd ECO Health Conference hosted in Arabdil Province this year boosted medical tourism prospects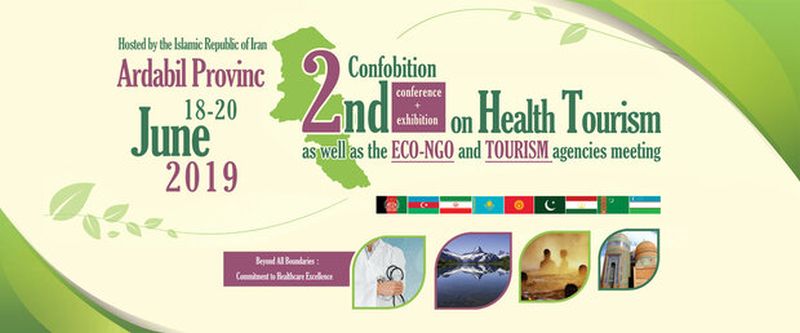 Image Source : media.mehrnews.com
The 3-day health conference conducted on June'19 witnessed a great gathering of more than 100 Iranian and foreign participants from 10 ECO (Economic Cooperation Organization) member states and other countries. The conference was aimed at improving Iran's potential in health tourism by devising high-level strategies and framing feasible plans to promote medical tourism among the Islamic countries.
The focus was more on developing medical education to reduce the demand supply gap that would also enable to handle a greater volume of foreign medical travelers. The conference did not miss out sorting ways to address the challenges faced by Iran's healthcare sector.
Iran- The capital of Rhinoplasty in the world
Iran's expertise in cosmetic surgery is recognized since long. Modern innovations have just heightened the level. Iranians have a keen interest in image enhancement which has probably led to the growth of specialist cosmetic surgeons in this country. You get the best-trained surgeons at a price unthinkable in other countries.
More than 150,000 rhinoplasty procedures are carried out in Iran every year and the outcomes are highly satisfactory. A seven-day trip is enough to go for an all-inclusive rhinoplasty program.  This would include everything starting from acquiring medical visa, airport and hotel transfer, specialist consultation and surgery to post-operative care and a follow-up visit.
Fertility treatments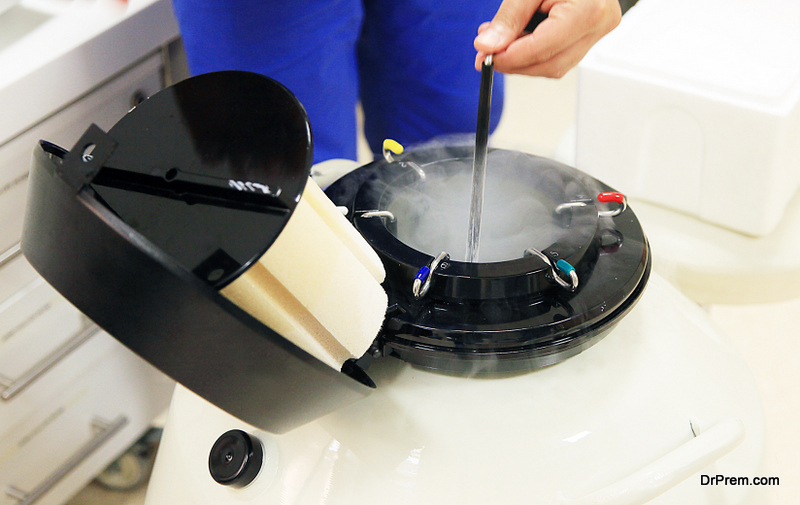 Iran is one of the few countries offering a range of assisted reproductive techniques to foreigners including IVF, surrogacy, embryo freezing etc. The state-of-the-art Jihad Daneshgahi Infertility Center in Qom has caught the attention of hundreds of childless couples from Iraq, Pakistan, Turkey, Azerbaijan, Sweden and some African countries.
Enforcing regulation in medical tourism
Iran has made sure to issue strict guidelines regarding attending foreign patients.  There are specific rules and regulations issued by the Health Tourism Strategic Council of Iran for tourist healthcare service centers.
Hospitals and clinics intending to offer medical tourism services to foreigners must secure a license from the Health Ministry and the Iran Cultural Heritage, Handicrafts and Tourism Organization.
Needless to mention, the ministry adheres to strict policy measures while granting International Patient Department (IPD) license ensuring service quality and safety of the foreign patients. Specialized training services for the staffs of tourism agencies have been organized to ensure seamless coordination between service providers and patients in any facility.
Hospitals and clinics are being encouraged to open international patient wards and centers. The licensed hospitals and clinics are also taking care of the non-medical requirements of medical tourists like providing airport pick up and drop facility, arranging for food and accommodation etc.
Building on infrastructure and expertise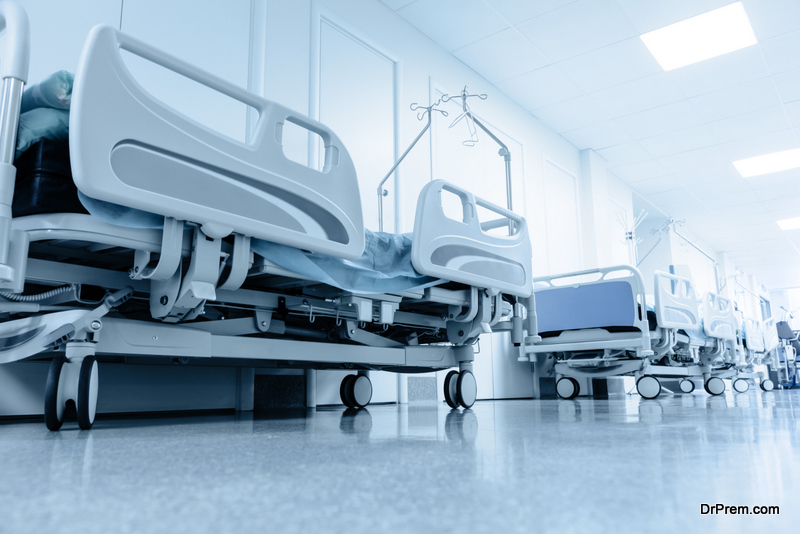 Setting the target of welcoming 2 million plus medical tourists in the coming few years, Iran is giving special attention to infrastructure development. Till date, nearly 98 hospitals and 14 travel companies across the country have been issued medical tourism permits. Iran's Tourism Development Association formed by the council has been entrusted to garner more support from government authorities and drive in handsome investments.
Enhanced efforts to promote medical tourism in the wake of US sanctions
Targeting new markets
Visa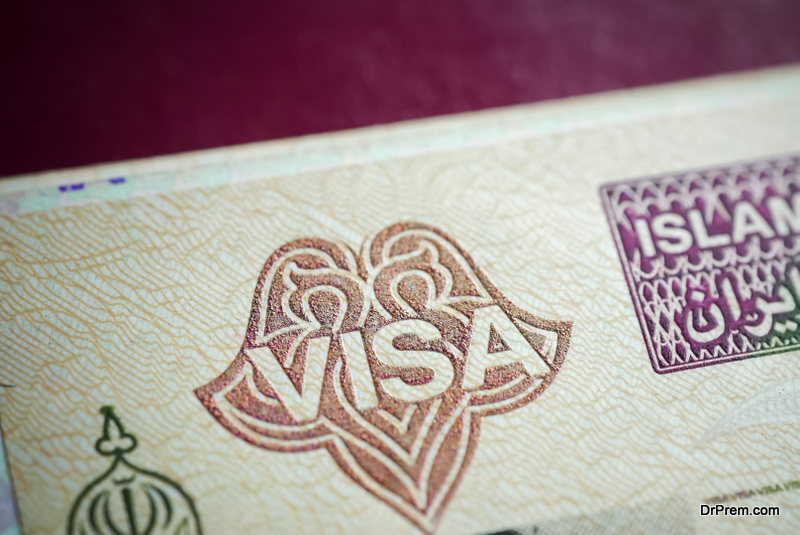 The goal set is high, thus the need to attract new markets. Iran is contemplating of relaxed visa regulations for Chinese travelers. There are plans for additional push in India by promoting advanced medical services like organ transplantation at a much low cost.
Build awareness
Sincere efforts are being taken by the advertising and marketing department in spreading awareness of Iran's tourism capabilities in varied niches like religious, health and culture. The Director of advertising and marketing of the Cultural Heritage, Handicrafts and Tourism Organization asserts the importance of organizing tours to showcase Iran's tourism capacities. It has hosted Chinese tour operators for this purpose and wishes to continue with the process.
Areas demanding more attention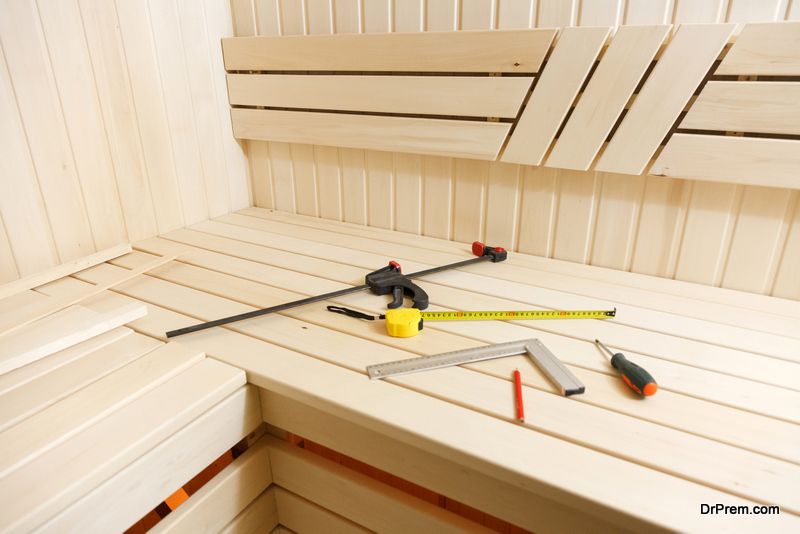 Like other destinations, Iran is not left without challenges. But the government is seriously looking to overcome these at the earliest. The local medical and tourism industry is asking for more government efforts to promote Iran in different Central Asian countries.
More usage of digital platforms is necessary to maintain transparency between the medical service providers and foreign facilities regarding facilities available and the cost involved. Restricted access to social media platforms and banning of whatsapp, messenger are obstacles to marketing efforts. Patients should be able to communicate with the providers directly eliminating the involvement of unscrupulous brokers.
Renovation of existing medical and spa facilities along with the establishment of specific medical tourism related regions is one of the top priorities. This would include creating modernized tourist complexes, hotels, guest houses, hospitals, spas along with providing advanced internet connections, currency exchange and international telephone services.
There is a need for specialized training for the workforce to deal with foreign patients properly. Increased involvement of the private sector is important for further developments in the healthcare infrastructure.
Allowing special medical visas for relatives and companions and providing them with concierge services including language translators and other recreational facilities would attract a bigger customer base. The factors, however, are conducive for steady growth in medical tourism.  With government chipping in with timely efforts, Iran's rise in this sector would be phenomenal.
From a tourist's perspective
Iranians are progressive in nature and their hospitality is well-known. Female travelers from non-Islamic countries have to maintain specific dress codes. Medical payments have to be made in cash as most hospitals/clinics do not accept plastic currency.