Health and wellness tourism involves people traveling to different locations across the globe to benefit from a range of wellness experiences that offer healing, relaxation, and rejuvenation. So, to answer the question 'what is health tourism',you need to consider many components. Health tourism is a broader concept accentuating essentially on improving health conditions through regulated medical, alternative, traditional and/or complimentary healthcare services.
In this guide you will read about:
A Complete Guide on Health Tourism by Dr Prem – Basics, Drivers of Growth, Key Business Components and Tips to Attract Consumers
What is health tourism and wellness tourism?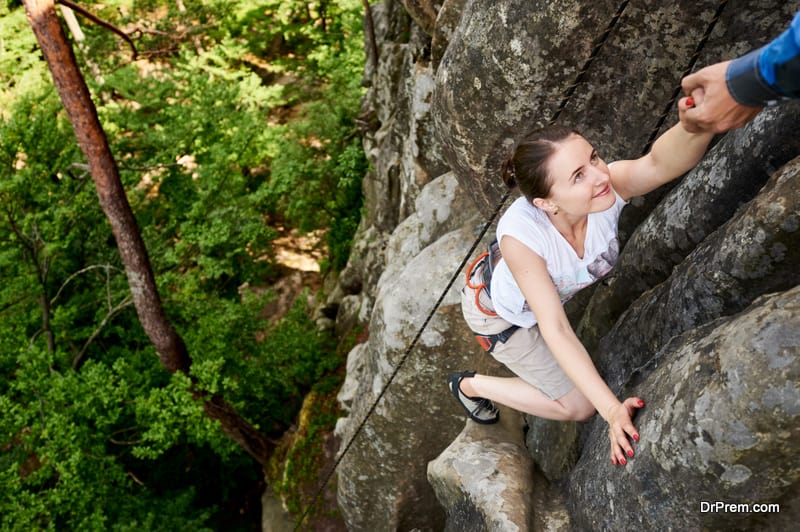 A sub-category of health tourism, wellness tourism refers to all the activities, relationships and phenomena resulting from traveling for staying in good shape.
Health tourism definition includes numerous activities designed for the upkeep of good health, including spa treatments, alternative therapies, healthy eating, and physical activities like hiking, golfing, walking, and yoga. Health tourism, in general, refers to people with some medical conditions traveling to seek therapies that can improve their health.
On the other hand, wellness tourism refers to healthy travelers looking for wellness experiences to maintain and enhance their wellbeing or sick individuals seeking post-treatment recuperation through healthy activities. The realm of medical services has expanded its horizon by offering global healthcare at much reasonable rates, so patients worldwide can benefit from it.
The most important and obvious benefit for people is the low-cost and high-quality healthcare options at medical tourism destinations where various options of relaxing and rejuvenating activities are also available.
Therefore, the meaning of health tourism is a little different from wellness tourism.
History of health tourism and progress through the ages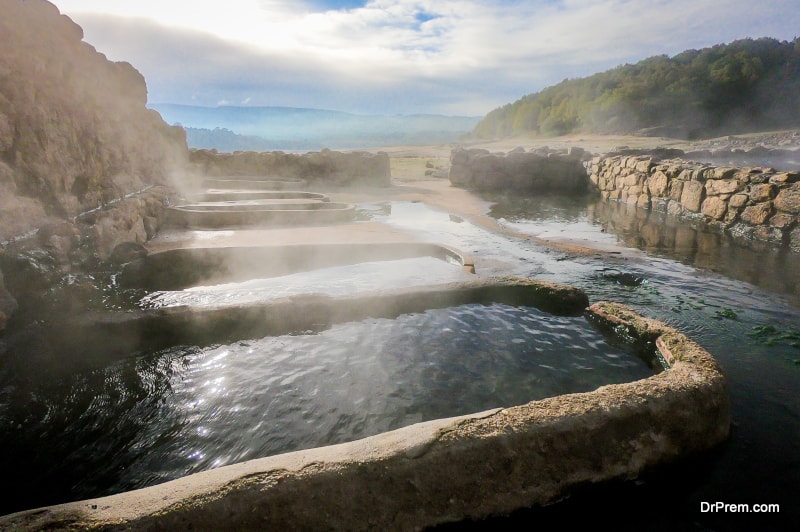 Health tourism in its earliest form, that of visiting hot springs or mineral springs, dates back to Neolithic and Bronze age in Europe. According to legends, Bath, in England, was founded by Bladud, in 863 BC.
The middle age saw a firm belief in the healing powers of the thermal springs and that was propagated to America by Ponce de Leon, when he went to Florida searching for the fountain of youth. Dipping in the waters of spa towns such as Bath and Baden-Baden became popular among the upper classes in the 17-18th century. The urban middle class society began to visit the seaside towns and mountains to reap the benefits of the fresh air of these places in the 19th century, to escape from the harsh pollutants generated by industrialization.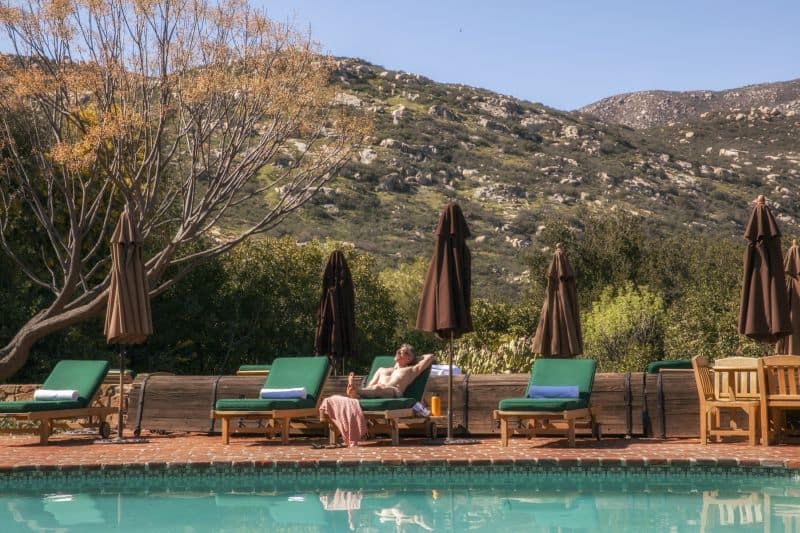 Image Source : rancholapuerta.com
Health farms, also called "Fat Farms", became popular due to the emphasis on good diet and fitness. In 1939, Edmond and Deborah Szekely opened a $17.50 per week "bring your own tent" healthy living and spa resort, later transforming it to the Rancho La Puerta resort. Various other spas opened in Europe and other parts of the world.
The International Spa Association was formed in 1991, after which there was a growth in spas but they did not focus much on holistic health. It's only recently that the focus has shifted to overall health services offered by spas and resorts redefining themselves as health spas and wellness resorts.
Healthcare facilities have now noted the demand for patients seeking more than medical treatment and have included wellness services including spa treatments, traditional therapies, yoga and meditation as part of rehabilitation. Spas and resorts are including medical treatments or cosmetic surgery procedures.
Thus, health tourism definition encompasses the formation of hospitals like spas and spas resembling hospitals. These facilities integrate alternative therapies with Western medicine. In the Covid era, the need for immunity boosting and long covid treatment took precedence that were provided in congenial atmosphere in beautiful locations. Hospital-spas providing diagnostic tests, behavioral counseling, spa treatments, physical therapy including general and cosmetic surgeries have been emerging.
Cruise ships and tour operators have discovered the appeal that health tourism has for people. Some cruise ships have started "Aroma Tours" and "Provence Aromatherapy Retreat", including visits to essential oil distilleries, meeting with aromatherapy experts, golfing-yoga tours to Hawaii and Yucatan etc.
Women-themed cruises are gaining popularity, offering yoga, meditation and connection, mask making, purification rituals, spa treatments, Ayurvedic health vacations in India, and cosmetic surgery packages to Colombia are gaining popularity. Looking at these developments, we can see that the meaning of health tourism grows with the change in demand.The trend of health tourism is going to pick up as economies revive globally and many new innovative ideas will be visible in the future.
Finding wellness in a foreign land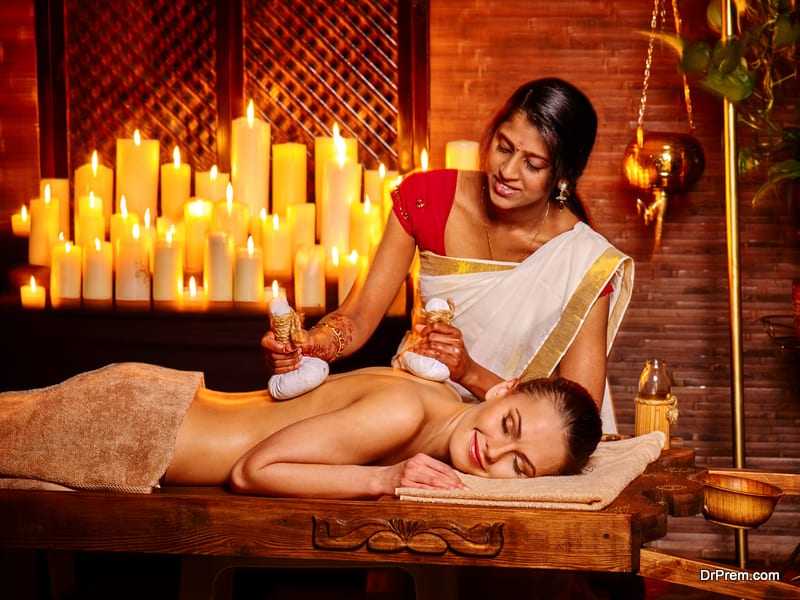 Traveling abroad for medical treatment is a global phenomenon nowadays. Owing to the increasing popularity of health tourism, there has been a significant increase in the number of travel companies who aim to make the complex process of global healthcare easy for people traveling overseas for medical care. Unlike medical tourism that emphasizes more on the surgical treatments, health tourism is a broad term that involves people traveling to health resorts and spas to seek specialized programs to promote their health and wellbeing.
From detoxifying clay baths and Ayurvedic therapies, to yoga and outdoor recreation facilities, people travel great distances for a range of wellness experiences. The main goal of people opting for health tourism is to live their life to its fullest potential.
One of the broadest categories of health tourism is the fitness holidays that help tourists take part in a wide range of outdoor activities. Many resorts offer comprehensive health services to their guests, which could include natural health cures, weight loss programs, therapeutic massage, Ayurvedic treatments, acupuncture, hypnotherapy, colonic cleansing, rehabilitation programs, meditation and other fitness programs.
Growth of Health and Wellness Tourism Industry and its Impact on Healthcare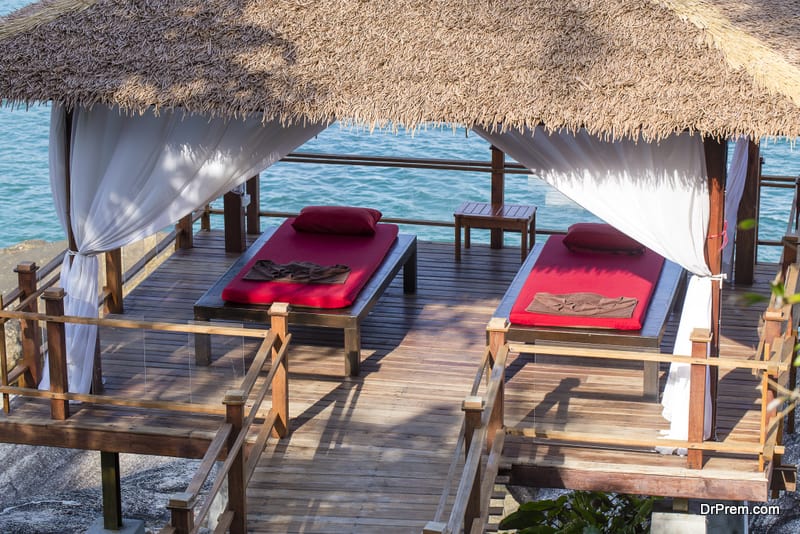 More and more people are becoming conscious about their health, and with it, the interest in health and wellness tourism is increasing. Health and wellness tourism covers two aspects first of which is health tourism in which a person is suffering from a health condition and travels to a different country to undergo healing therapies whereas in wellness tourism the person is generally in good health but aspires to improve his or her overall wellbeing.
In recent years, there has been considerable growth in health and wellness tourism industry as people are becoming more conscious about their health. Additionally, tourists get to explore the rich cultural and geographical diversity of these countries offering different health and wellness programs. Countries like Thailand, Poland, India, Croatia, South Africa and Costa Rica are already popular as tourist destinations and now they are developing themselves as favorite destinations for health and wellness tours.
Reasons for health travel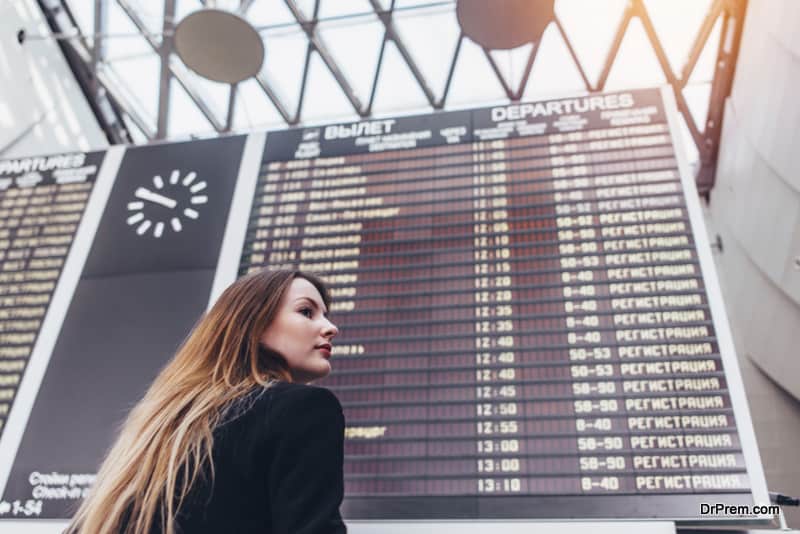 The following are the reasons why health tourism is sought by health-conscious travelers:
Significant Cost Savings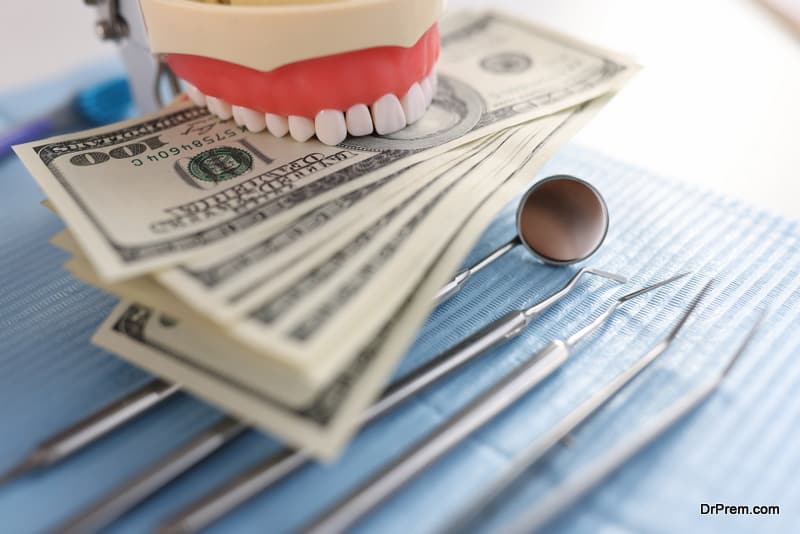 The other advantages these new health and wellness tour destinations provide are of state-of-the-art technology and procedures, which cost significantly less what is charged in developed countries, such as the US and UK. As for example, in US it would cost you $200,000 for a heart surgery while the same operation will take only about $15,000 in countries like Malaysia or India.
Additionally, this $15,000 includes accommodation, transportation as well as fees for the heart specialist. Similarly, other treatments like dental bridges will cost about $5,500 in the US, while the same procedure can be completed in a country like India for $200.
Less Waiting Time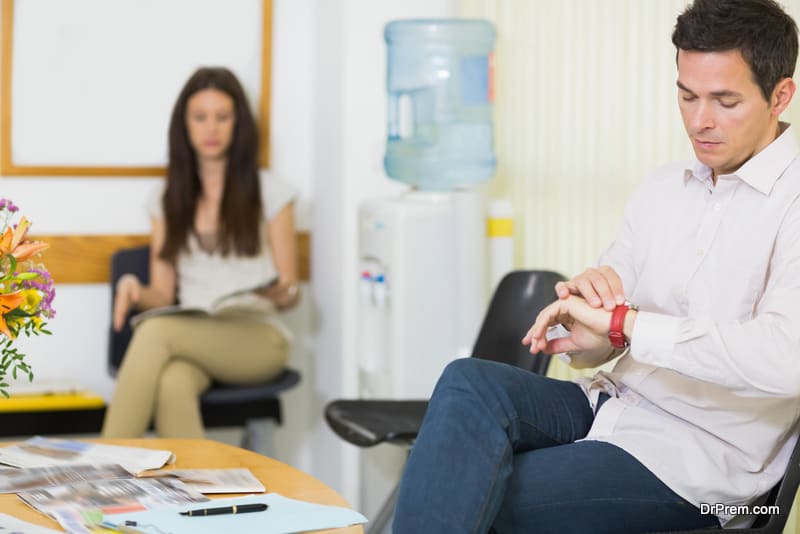 Another critical issue that is drawing people towards these health and wellness destinations is the less waiting period they have to undergo. In the US, there is a lot of waiting time, stretching into months before a major surgery and many times patients do not have that much time to wait for the treatment. The same treatment is performed on the very day or the next day the patient lands in a health tourism destination, thus proving to be a lot beneficial for such patients who need immediate medical attention.
If you prefer to use alternative medicines, such as Ayurvedic or Eastern medicine, then these health tourism destinations also provide these treatments along with a holistic approach to treatment. This increases the scope of the health tourism market.
Providing Tourists with Rich Experience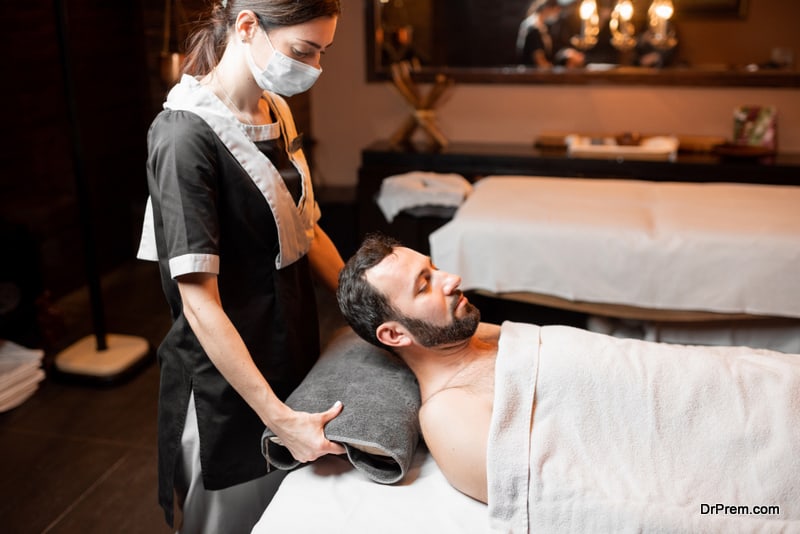 It is worth mentioning here that wellness and health tourist are general quite knowledgeable and choose destination only after properly going through benefits of visiting the place such as cultural experience they will have by visiting a place apart from getting the medical treatment.
To experience a different climate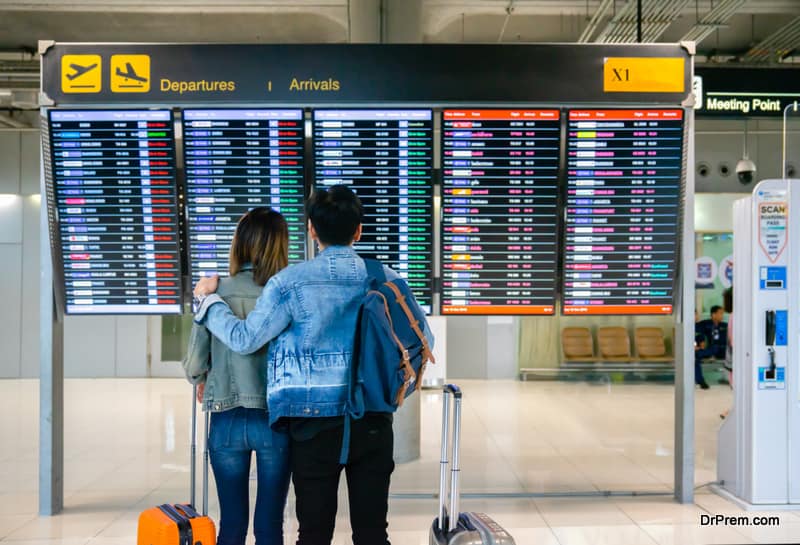 A common trend noticed in health tourists is traveling to experience a different climate. Physicians also recommend a change in location or weather after traumatic events or as a part of rehabilitation. Traveling to a destination from hot to cold climate, or vice versa is advised to rebuild strength and gain back health. Wellness tourism facilitator companies are adept at organizing this type of travel for patients suffering from asthma for example to pollution free, dry wellness tourism destinations.
Availing specialized services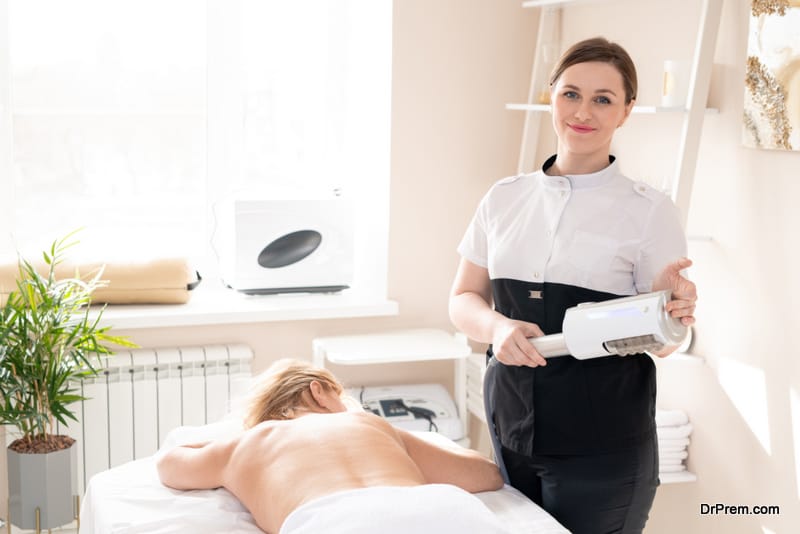 Wellness tourism destinations have come up with specialized treatments to attract discerning health tourists and India is one of the leading destinations in this aspect. Wellness tourism facilitator companies arrange for travel to destinations offering hot spring or sulfur geyser resorts and spas, ayurvedic treatments. Health spas situated near the Dead sea have become very popular mainly due to wellness resort marketing. All health tourism destinations promote the benefits of natural treatments for body and mental health.
Wellness tourism marketing has been crucial in the continuing demand for wellness programs in Cuba, India and Thailand. Thailand has been able to repackage itself into a destination for long-stays for health care including health tourism targeting developed countries.
Special need health tourism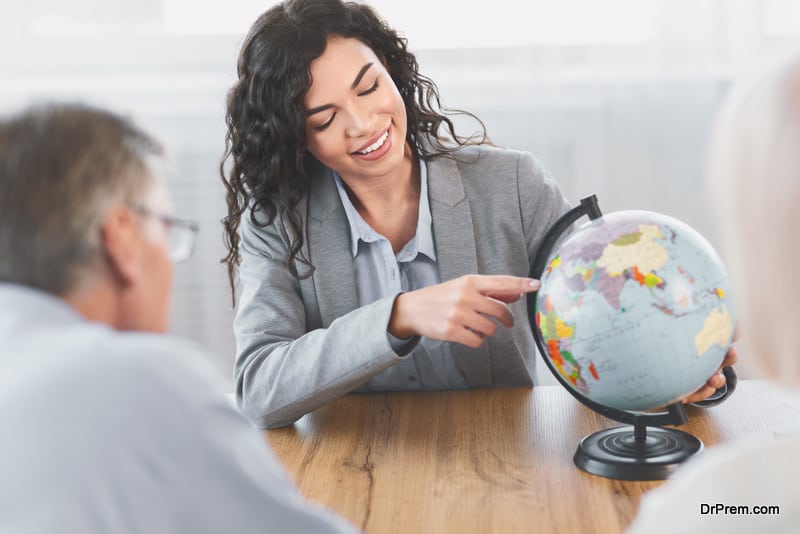 This is one of the latest trends in health tourism. Patients seek out a wellness tourism destination which can also cater to their special/custom medical needs. Wellness tourism facilitator companies create packages that include medical treatment as well as luxury tourism attracting patients who would be willing to spend more for their healthcare needs.
Impact on Global Healthcare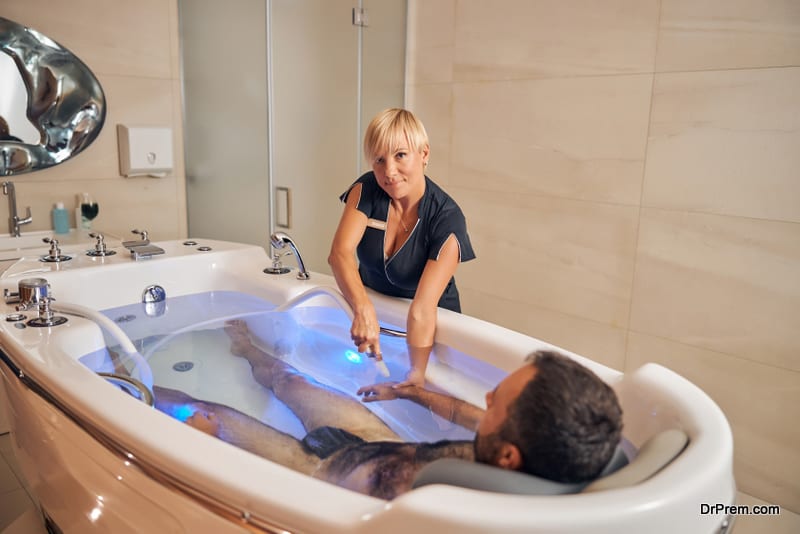 The significant growth of wellness and health tourism sector has a major role to play in the development of tourism as well as hospitality industries. Such exponential growth in this industry has also meant that governmental institutions promote and support innovations in medical field as well as healthcare.
It also has positive impact on number of healthcare facilities available in a country, improvements in international standards and better infrastructure to support this industry. Tourists nowadays are not looking for a vacation but they want to make full use of their time and improve their overall health and physical fitness while they are on vacation. Thus, their choice of destination is gradually changing from just tourist destination to places, which are known for their health and wellness programs.
Health and wellness tourism industry holds a lot of prospect for both consumers and the industry people. For people looking for affordable health treatments or wellness programs without compromise on standards, this tourism is ideal since most of the countries providing such tourism facility use the latest technology as available in any developed country.
Medical Tourism, the mothership of Health Tourism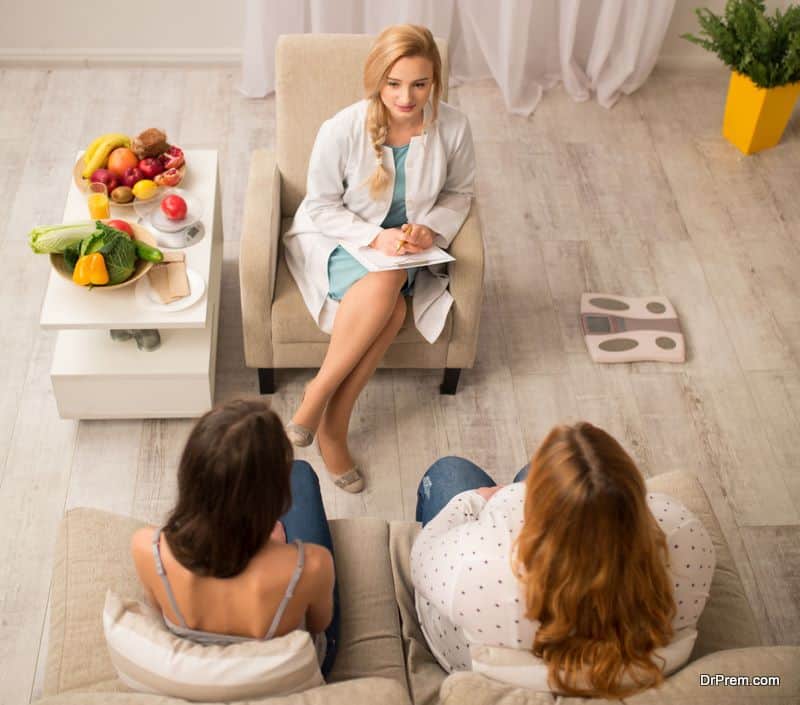 Health tourism market is a segment that has boomed along with medical tourism. Some may consider both terms interchangeable and synonymous with each other; nevertheless, the fact remains that there are stark differences between the two.
The thin line between Health Tourism and Medical Tourism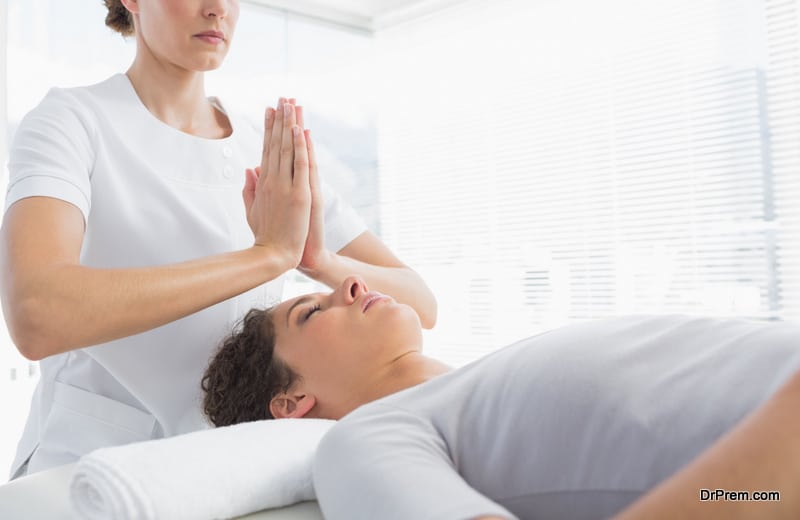 Health tourism looks at one's wellbeing in a more holistic way than medical tourism, which is inherently industry driven by curing the ailments of the body by using modern medicine and allopathic or contemporary surgical methods only.
Medical tourists with varied ailments often visit international centers, which are quite famous for providing wellness programs derived from the principles of ancient medicinal techniques. Generally speaking, a good example of health tourism would be a visit to a wellness resort in world such as one of the renowned Ayurveda centers in Kerala in India, to an acupuncturist in Seoul or even to a Reiki expert in Hong Kong. These centers follow ancient medical traditions and systems while following a multi-pronged approach to cure a physical, mental or spiritual ailment.
Health tourism – A holistic approach to better health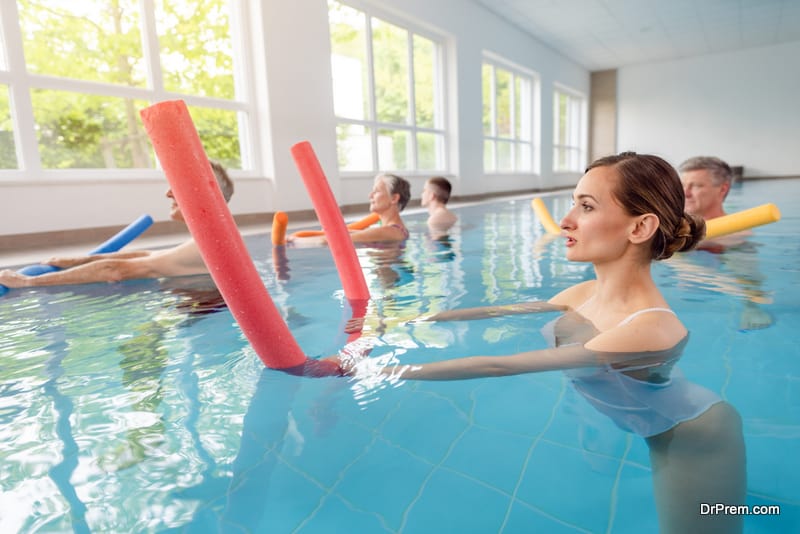 Health tourism, thus, represents the concept of medical tourism itself. When you visit a wellness resort in world or renowned holistic health center attached to a five-star resort, you get the benefit of a top class trip along with a rejuvenating therapy. However, one cannot expect a higher end establishment to offer premium services on similar or more discounts.
On the other end, the super cheap, local health centers are family run establishments whose services are not often five-star rated, but locals and travelers recommend them for some obvious reasons. Since you can visit these centers during your stay at a cheap hotel, the overall cost of your entire health tourism trip will be less than otherwise. Nonetheless, health tourism does not guarantee results in the true sense of the word. You cannot sue the establishments even if their therapies fail to deliver the expected results.
Pamper your mind, body, and soul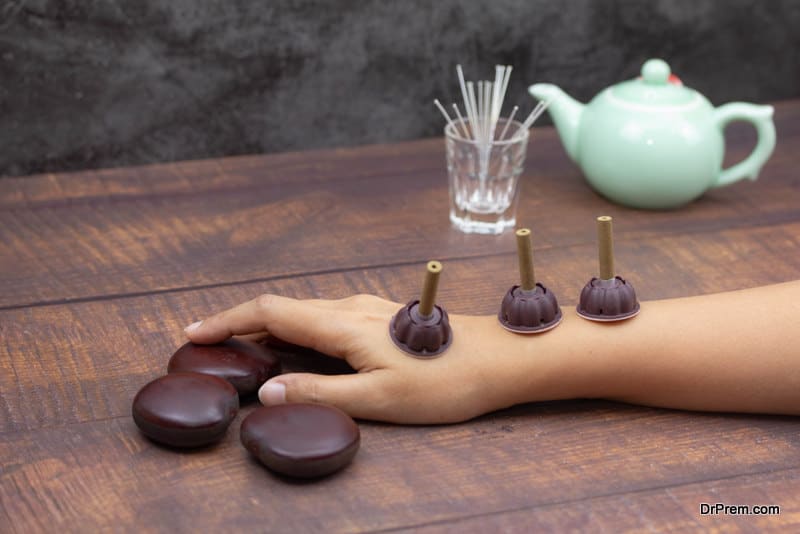 Medical Tourism itself is related to scientifically sound principles employed in the field of medicine, and treatment of patients. Health tourism takes a holistic and sensible approach to treatment. You could very well relax, and pamper your body, mind, and soul to extravagant delights that are put on offer by health tourism.
Obviously, this approach has its health benefits, yet it does not fall under the same criterion as the scientifically accurate and tested methods that form the core of Medical Tourism as we know it.