After a stressful and a hectic day, most of us would like to spend some time in a massage parlor. But, it is not possible for everyone so spend huge amount in a spa or a massage parlor. History houses various therapists and experts who have invented or discovered various bodyworks and therapies that can be very beneficial to release daily stress and depression. Some of them are very effective to treat various chronic physical and psychological disorders.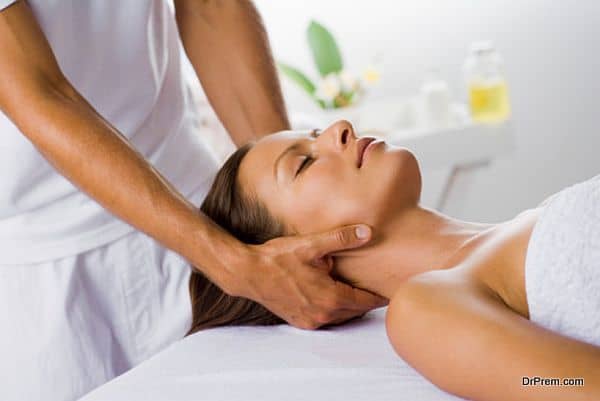 Massage therapy  is one of the best ways to relax muscles, soothing and easing aches and pains. Various traditional therapies and massage has an ability to rejuvenate, restore the balance between mind and body. If you are looking to release stress and depression naturally then it is a perfect way to go. Massage therapies can help you to deal with mental and physical stress.
Stress management is vital in order to stay fit and healthy and you can achieve multiple benefits through regular massage therapy treatments. These massage therapies have proven beneficial to have a moment of relaxation, release muscle tension, and attain permanent relief from chronic pain. Massage therapies like Swedish massage, lymphatic, hot and cold stone massage, and Ayurveda benefits people of all ages as it benefits the injured, ill, depressed, and stressed. Following therapies can be used to treat various chronic and serious problems.
Swedish massage
It is most renowned massage therapy in western countries as it shows its results as early as the first session. It is perfect for those who often do not go for spa and massage sessions. It includes deep work, more pressure, and deep tissue massage. During the therapy session, the therapist lubricates the skin with essential oils and performs various massage steps or strokes. It promotes relaxation and releases body pain.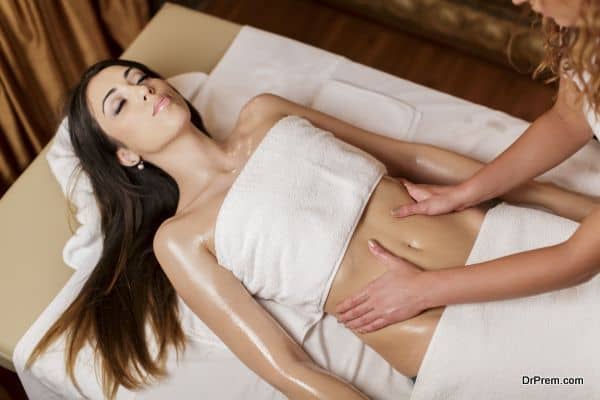 Lymphatic
This type of massage therapy is not popular as other types of massage therapies yet it provides multiple health benefits. It improves the flow of lymphatic system in the body of an individual and reduces the risk of get ill.
African Rungu massage
It is an ancient way that promotes healing. The African Rungu Massage therapy is an African massage therapy that makes the use of wooden baton. Rungu was an important warrior status for young males in Maasai culture. This type of massage is designed to provide deep tissue massage to people.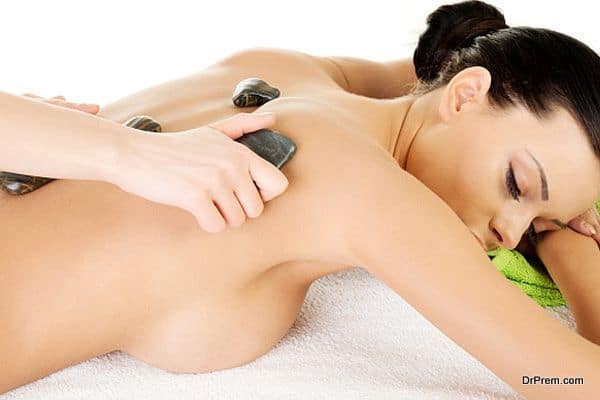 Hot and cold stone massage
Hot and cold stone massage therapy is equally beneficial as other massage therapy. Receiving a hot and cold stone massage equally can bring health benefits, relaxation, pleasure, and luxury. It oxygenates every cell in the body and helps in the removal of toxins. It improves the blood circulation, improves immunity, reduces swelling, and aches.
Hot and cold-water bath or hammam
Water of hot and cold natural springs are considered best for various health conditions. Hammam were very popular during the ancient times as Roman people used to take hot steam bath in order to enhance their health and beauty.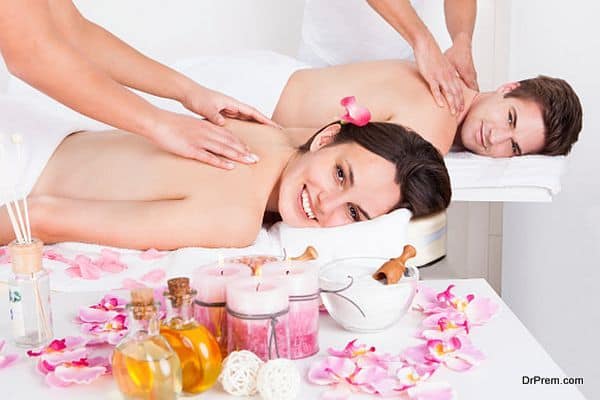 Abhyanga
Abhyanga is an Ayurvedic oil massage, which promotes internal and external healing. Regular hot oil massage can act as a powerful charger and can work as an effective rejuvenator. It improves the mechanism of the body, tone muscles, and improves mental alertness.
Aromatherapy
It is a part of traditional Swedish massage, which involves the use of effective essential massage oils. The aroma of these oils promotes state of relaxation in an individual. The aromas of essential oils are quite different from fragrances and perfumes as it is made from plants instead of chemicals.
Summary
Several massage therapies like aromatherapy, hot stone massage, hot or cold-water bath, hammam, and traditional Thai massage can revitalize the body of an individual. Many spa resorts and hotels offer these massage therapies to their guests.