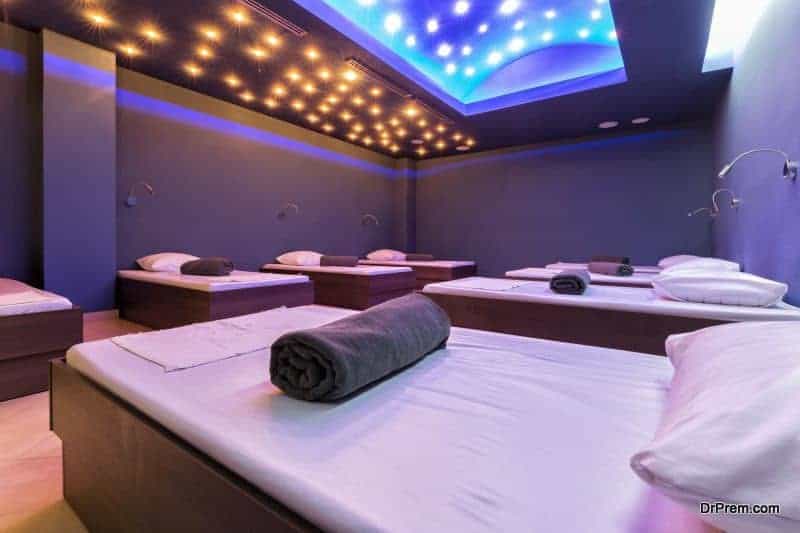 Nearly 80-90% of our disease risks and health conditions are likely from the environment and external factors, says a Global Wellness Institute report. Therefore, where we live decides how we live. Today, people are not only living at home, they are working from home, exercising at home and even accessing medical care from home.
The ultimate eye-opener – home is where wellness is. A healthy home is looked upon as sanctuary where we live, grow, and thrive. Investing in our homes means investing in our wellness.
The persisting global health crisis has put forth the importance of wellness real estate or wellness community development to support the well-being of dwellers 24X7.How wellness real estate trends reset to meet the growing needs would be worth watching.
Wellness real estate for the wellbeing of all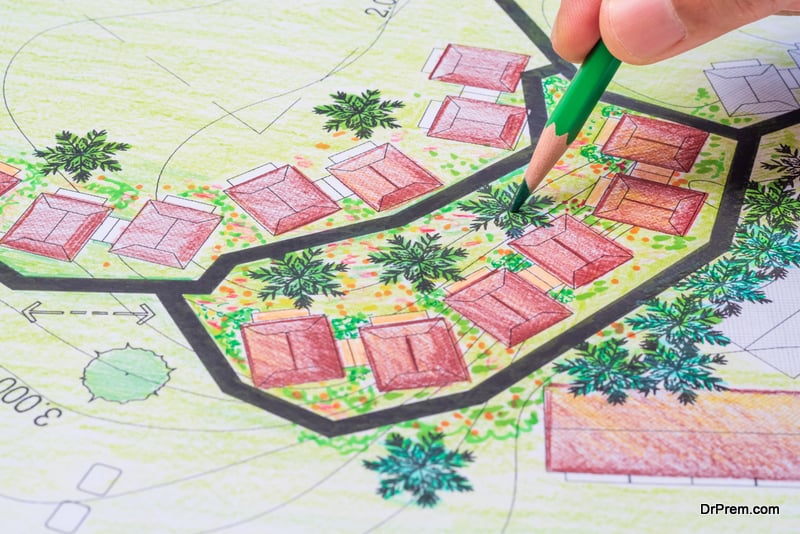 Wellness real estate is a whole new concept in town planning and building design with the view to create a wellness environment with steel, concrete and environment friendly materials. The concept enables us to live, work, relax and perform our regular chores of life in a healthier manner.
The vital factor in the growth of wellness real estate is that it is not restricted in developing wellness resorts, hotels or spas but is gradually spreading its wings in community areas as well. Growth of wellness communities where modern age people are highly inclined to holistic dwelling fostering the overall body and mind wellness is on the rise. Sensing the immense opportunity, wellness real estate players from different corners are coming up with unique community development plans setting up environment-friendly habitation options focused on wellness.
The staggering cost of unhealthy dwelling environment is leading to unsustainability
Why the wellness real estate is in the immediate need for a reset could be judged from the following:
88% of people living in urban areas are exposed to severe air pollution.
24% of global disease and 13 million annual deaths are caused from hazardous environment.
The risk of mental illness gets increased in city dwelling children and adults.
38% of the American population report lack of outdoor community spaces for physical activities.
Physical inactivity of 25% of adults and 80% of adolescents cost more than $67.5 billion every year in healthcare cost and loss of productivity.
How inadvertently we gave in to unhealthy dwelling?
The way we have been dwelling in buildings since the last century has made us sick and unwell. It has significantly affected our lifestyle and behaviour making us vulnerable to diseases. Cramped and secluded dwelling coupled with digital overload and stress have created barrier to all vital wellness dimensions essential for our wellbeing.
We are living in a compromised natural environment
Unplanned random buildings and constructions are conducive to contagion spread as high occupant density leads to more shared surfaces and less pure air. The World Health Organization has identified poor indoor air can lead to worse outcomes than that outdoors. Outdoor air pollution is responsible for majority of 9 million global premature deaths that could be avoided. A recent study from the Harvard University found a correlation between higher incidences of Covid-19 deaths and higher air pollution levels in the US.
We have created obesogenic environment
It is not surprising that our building environment has encouraged sedentary behaviour. People found it easy to park cars and limit walking. They took elevators instead of stairs. Walkable footpaths, sidewalks, biking lanes, and pavements either got vanished or are encroached illegally. Urban planning prioritized vehicular movement over walking and biking.
We have fallen prey to rising stress and anxiety
Long working hours and tiresome daily commutes have left adult workers unhappy and burnt out. Lack of activity led to the surge in child obesity, adolescent anxiety and depression. Elderly seniors with restricted mobility and increased healthcare needs are facing loneliness.
Our care for community health dwindled
Rapid urbanization killed open spaces preventing people from healthy activities like jogging, walking, and biking. Private health clubs and gyms are not affordable to all except those in the upper economic bracket. They serve only 4% of the global population (GWI report). Urban population are left with few healthy options as they remain cooped up in their own private spaces being cut off from the world most often. 
Key ingredients of wellness real estate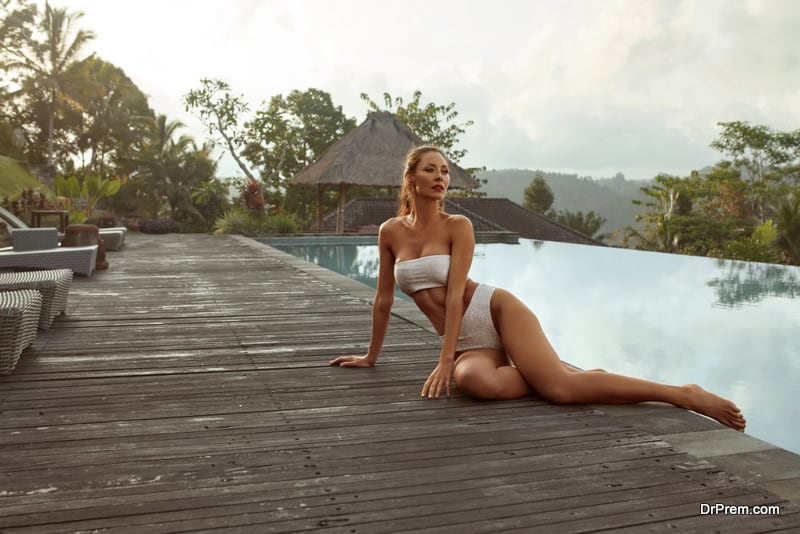 Ample access to natural resources like light, air, and water that promotes physical, emotional, social, and mental wellbeing.
Green and open spaces for recreation and physical activity.
White noise fostering serenity and 'calmtainment' (calming entertainment)
Allowing provisions for individuals to enhance their wellness from their dwelling space.
On a micro level, the interior decoration and painting should bring about a sense of harmony in one hand optimizing the room illumination on the other. The elements of art, music, greenery and unspoiled nature foster a spirit of being well. It triggers the senses promoting a tranquil haven far away from the harsh grating of life.
We live well if we build well
In 2021 Wellness trends, the GWI emphasizes architecture a strong influencer on our wellbeing as it impacts all our wellness dimensions. The building environment also impacts our respiratory health, inflammation, gut health, hormone production, stress, immunity, cognitive abilities and social relationships.
Real estate tycoons with a progressive vision take a creative exploration to find innovative ways of combining science, beauty, medicine, and space with architectural styles to redefine the role of the built environment on human beings.
The concept of human friendly real estate has come a long way in finding out the exact nature of interaction between the built structures and the people who dwell in them. The building blocks and the elements that go with it like the access to air, water, nourishment, light, minimalist interior designs, paintings on the wall, space, level of pollution and eventually the quality of your neighbors staying in your block have a direct and significant impact on the quality of life you are going to spend for the rest of your life staying there.
Among the modern wellness-friendly accommodations, the following typical features are noticed: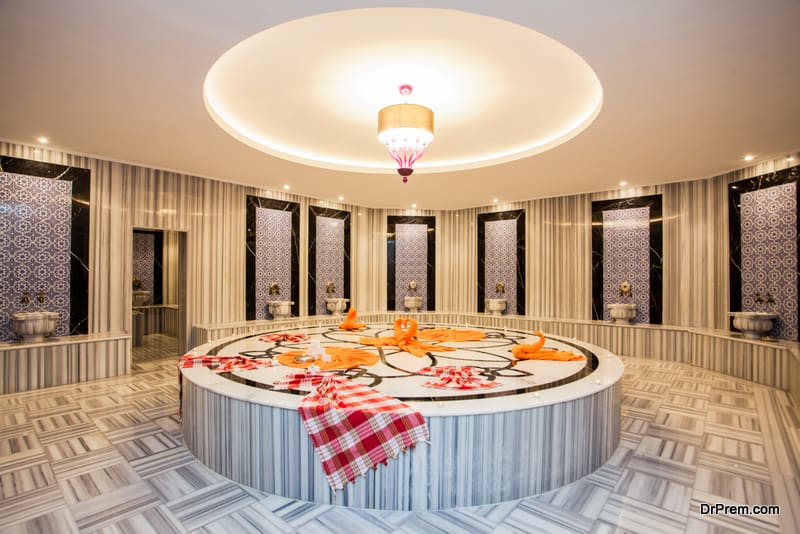 Rooms have upgraded mattress, lightings, dawn simulators and air purifiers
Sometimes showers loaded with vitamin sprays form a unique feature of a modern bathing room.
More open indoor spaces without restricted walls except in private areas.
In an interview with a specimen of American population, it was revealed that:
87% of them rated quality of environment as a top priority area.
73% voted for a free and unrestricted access to fresh and healthy nourishment.
55% would like to go for greener space.
50% of them preferred places where they can have a leisurely stroll.
78% preferred to live in a community with people belonging to different age groups.
Modern property developers give a lot of deliberations to the dwelling environment that would foster a healthy living and engagement, design, connectivity and guardianship.
Wellness real estate trends for today and tomorrow
Wellness is multi-dimensional and wellness real estate development must take a multi-pronged approach. Just by adding modern amenities and features in construction does not lead to wellness real estate development. The building construction should take a holistic approach to wellness creating favorable conditions for dwellers to enhance all their wellness dimensions through impactful lifestyle and behavioural changes. Some noticeable real estate trends are as follows:
Movement as the default option to enhance physical wellness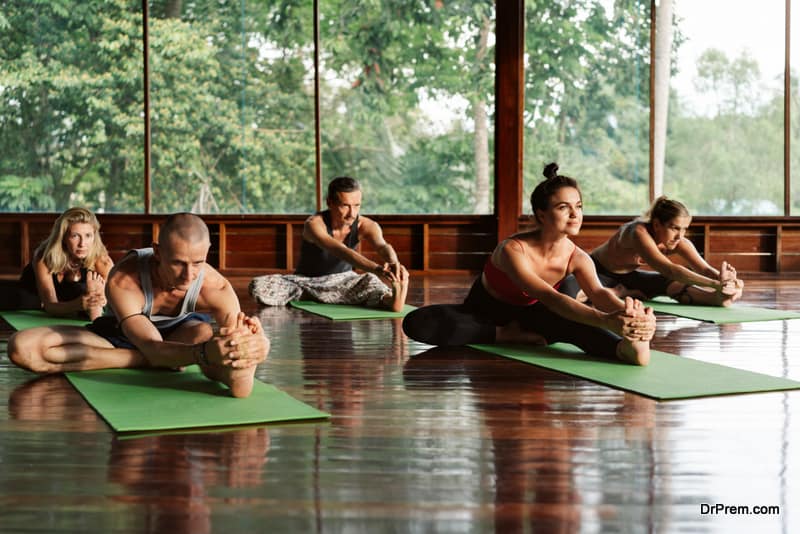 These include both active and passive designing. Broadening sidewalks, creating biking lanes, and allowing restricted vehicular movement encourage non-sedentary behaviour. Open parks, green spaces, and community areas also support physical wellness with reduced risk of chronic and easily transmissible diseases. People can get free access to comfortable spaces for their physical activities.
Passive design to support physical and mental wellness
Building and furnishing materials, lighting and ventilation system, and other fixtures that ensure clean air, clean water, and restful sleep would be the key requirements in wellness real estate.The same is applicable to workplace designs even though a substantial fraction of the workforce continues to work from home.
Workplaces would have more spaces for movement and interaction along with biophilic architecture. Apart from allowing sufficient air and sunlight, other features like standing desks, outdoor meeting spaces, and interconnecting spaces and stairs are getting added to foster employee wellbeing in all respects.
Harnessing nature to promote physical, mental, and spiritual wellness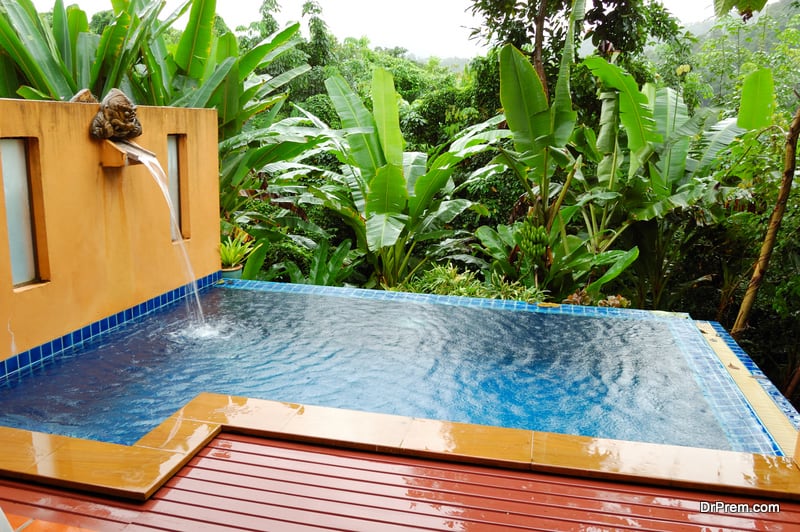 Nature, nature and more nature – the craze is real. Environmental and health crises teach us repeatedly to value nature's influence on our physical, mental, and spiritual wellness. Community wellness real estate need to focus more on green spaces enabling dwellers to connect and interact with nature freely through enhanced physical activities, exposure to sunlight, and reduction of environmental pollution. More importance is given to incorporate biophilic designs into buildings allowing residents get some exposure to nature.
Physical space to remain as the prime focus
Overcrowding communities are real deterrents for wellness, and this has been proved since centuries. Over dense population means fighting for natural resources creating breeding grounds for illness. People would prefer physical distancing but not social distancing. They may adjust with well-designed small indoor spaces but will crave for more outdoor space to breathe freely.
Community spaces to enhance social, intellectual, environmental, and ethical wellness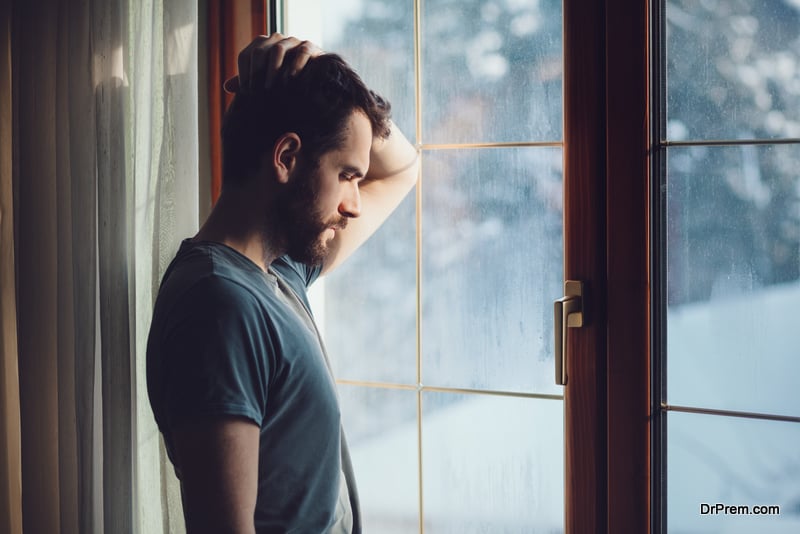 Wellness real estate planning could eradicate social isolation and loneliness, another killer disease gripping the world. Planned community spaces can prevent the fast erosion of social trust that is the only means of survival in times of crisis.
Community interactions also are the birthing grounds of various community development programs supporting environmental and ethical wellness. Recreational clubs, libraries, events, and social programs held regularly also help in nurturing an individual's intellectual wellness regardless of the age group and social standing. Studies have shown walkable and attractive community spaces are crucial to increase social trust and bonding. People feel proud to belong to a healthy community or group.
Optimal temperature control to promote sleep and reduce stress
We cannot imagine how faulty designs of our concrete nest can affect our sleep which is the cornerstone of physical wellness. Noise pollution and indoor heating and cooling systems have a lot to do with our mental stress and sleep. More emphasis would be on energy efficient construction to minimize the use of ACs and radiators and soundproofing system to block the unwanted disturbance.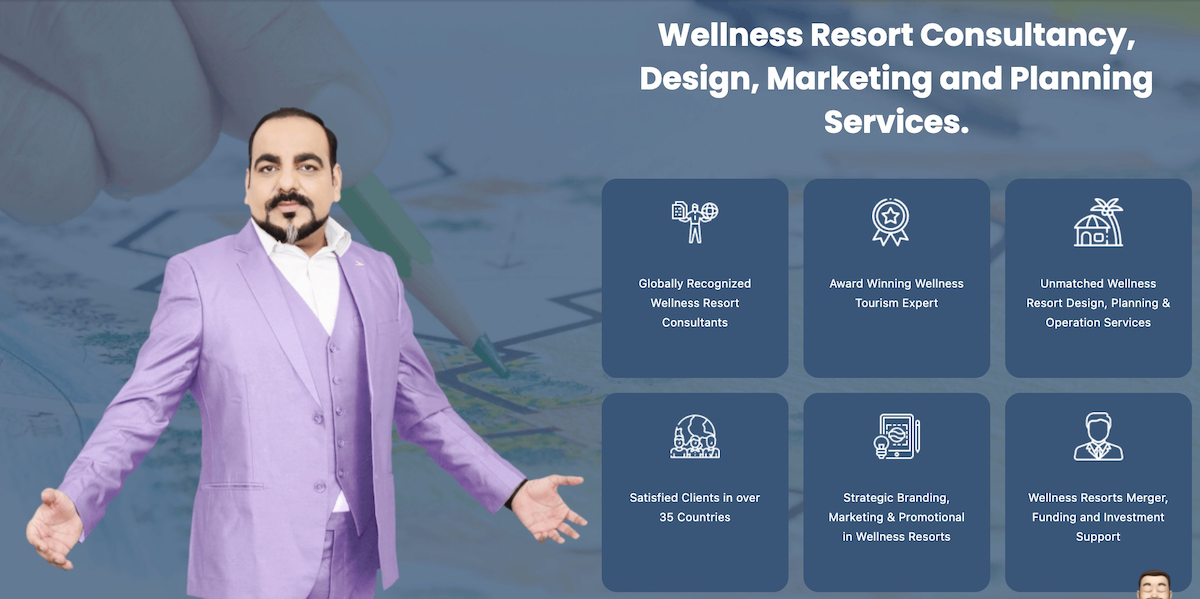 More wellness integrations to take wellness real estate to the next level
On-site wellness clinics and telehealth to support holistic health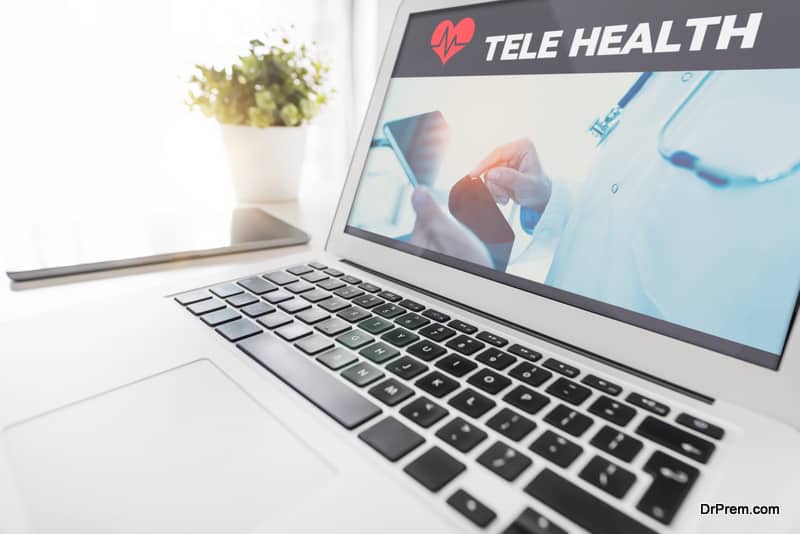 As wellness real estate developers create provisions for active lifestyle and healthy dwelling, it cannot stay away from creating provisions for medical clinics that support holistic health and wellness. Health clinics that promote preventative approach through well-monitored mind-body programs, nutrition, and recreation are likely to be integral in these real estate plans. Residents would be encouraged for regular screening tests for both physical and mental wellness.
Many real estate organizations are integrating Telehealth and telewellness support to help people cope up with physical and mental illness in times of distress, and this trend is likely to stay. Spaces for mindfulness, mediation, and yoga would be the common thing in real estate development. Wellness, for the dwellers, would be a part of their daily lives.
On-site health and wellness programs and wellness clubs 
As customers' demands change amid challenging situations, residents of wellness communities will be willing to pay a premium for on-site health and wellness programs like preventative medicine, holistic wellness spa programs, traditional medicines and the likes. Teens and preteens are likely to be active participants of these wellness clubs.
Wellness eateries and cooking clubs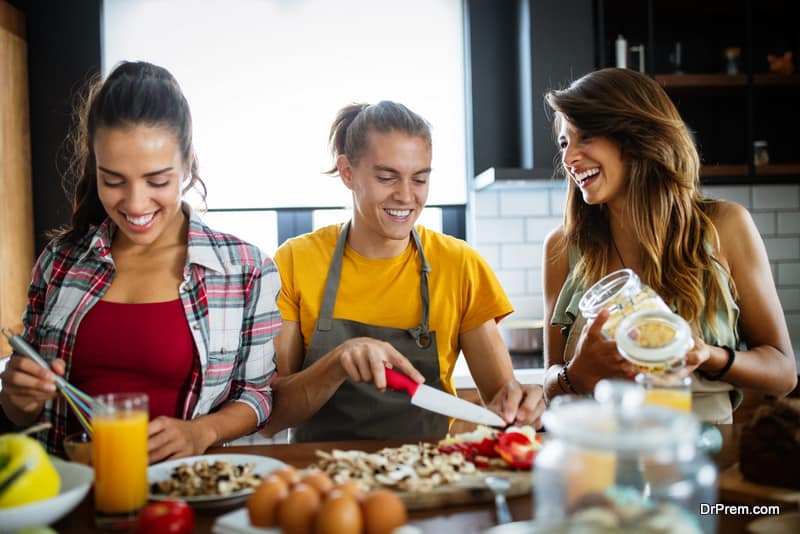 Given the stupendous rise of obesity and the related diseases due to poor eating habits and lifestyle, residents would love to have professionally-managed wellness eateries and cooking clubs that will help in weight management and disease prevention. Such wellness integrations in the real estate will raise nutrition awareness among dwellers and prevent them from leaning to unhealthy takeaways and junk foods. Cooking clubs can promote healthy eating by encouraging to cook delicious healthy dishes.
Supporting recreation for wellbeing
Wellness real estate has lot to contribute to this. Recreation and leisure activities are voluntary but that should be something more than mere entertainment. Such activities should enhance the person's physical, social, mental, and intellectual wellbeing. Recreation should be viewed from the larger perspective of holistic wellness.
Research has established participating in group recreational activities can influence an individual's working efficiency and family experiences.We would see hobby centers, music and dance classes, art centers, trekking and hiking clubs, etc. that support both indoor and outdoor recreational activities. The demand for curated activities and programs targeted to specific age groups is most likely to surge.
Wellness real estate growth prospects are staggering – How big is the opportunity?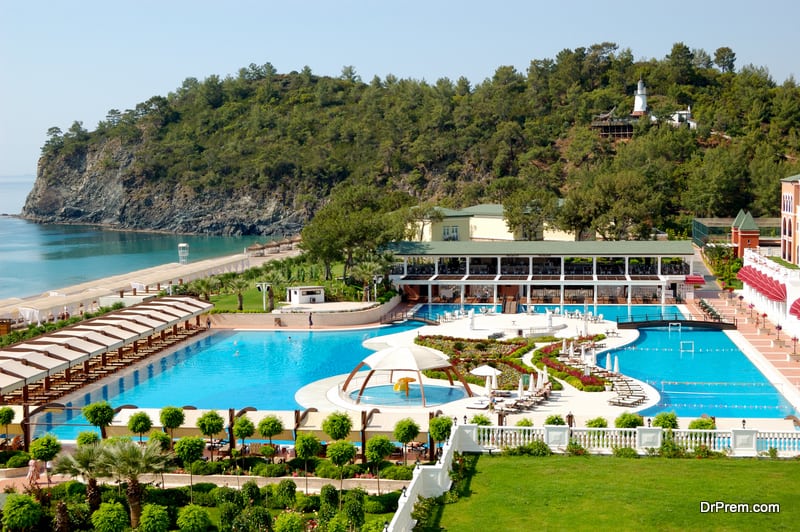 Wellness real estate market is valued $134 billion in 2017 and is likely to expand by 6% touching $180 billion by 2022 as reported by the Global Wellness Institute in 2018. The research also highlights the buyers' willingness to pay more for healthy dwelling as wellness real estate developers are getting premium prices for their wellness properties. A survey points out that the US alone generates 1.3 million potential buyers each year for wellness properties and communities.
Countless global wellness real estate projects are in the pipeline and the number is growing fuelled by the following factors:
Blurring lines of workspaces as people shift to hybrid model of working.
Governments would step in to uplift the dwelling environment of low-income groups to prevent spreading of diseases. Wellness homes and communities will become affordable.
Thriving of multi-generational communities is conducive to social and emotional wellness.
Wellness communities to get connected with healthcare organization clusters for better coordinated medical treatments and services.
Regenerative living will grow as new age wellness real estate will promote growing own food, recycle water, and take green initiatives for cleaning the air.
Enhanced IoT integration to create smart wellness homes and communities.
Natural resources to promote growth of specialised wellness resorts and wellness centers.
As wellness gets into the DNA of the global population, the sky will be the limit for the wellness real estate. Even employees will choose to work in a sustainable environment that would keep them happy, contended and enhance their contribution.
The growing demand for WELL Building Standard certification: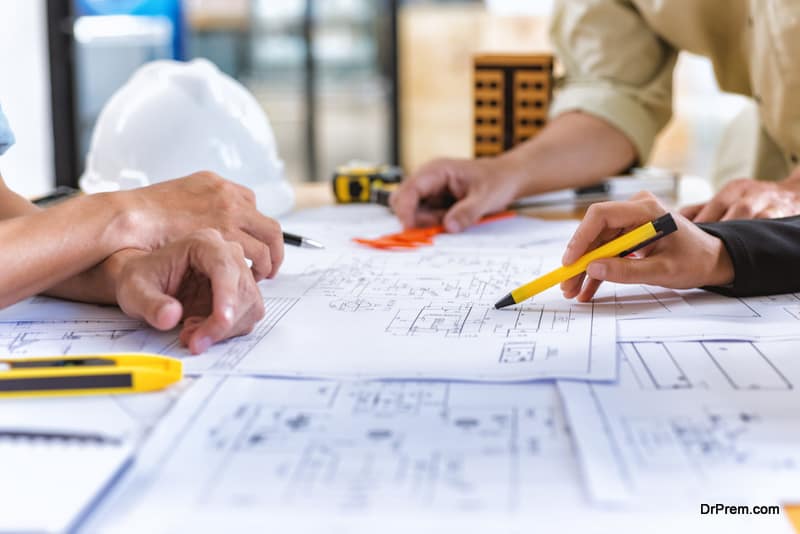 A high inclination is observed among Australian real estate developers and dwellers for the above certification that provides a benchmark of the building or dwelling place greatly focused on better health and wellbeing. The trend for this certification is also on the rise in other countries including India as marked by the pioneer of wellness real estate who administers the WELL Building standards. This is a clear reflection of the fact that dwellers being more health conscious are choosing upgraded wellness oriented living conditions that provide minimum exposure to harmful materials and activities.
Wellness in buildings – Marketing hype or value added realization? 
People are still skeptical whether these wellness architectural features will be used only as a marketing ploy by the property developers or are definitely going to add long term value to the entire human wellness. But with the awareness gripping the society, chances are very high that this would be a permanent feature in future buildings.
Delos, the US based organization has already set up the WELL Building Standard aiming to create a healthy dwelling environment. The standards based on meticulous research and innovative concepts using the most advanced form of technology have already set a global benchmark.
In the US, the performance of buildings is monitored through WELL Building Standard and LEED certifications that increase their net worth substantially. Days are not far when people will be getting mobile apps generated alerts while entering a 'sick building'.  The utility of wellness will not remain a prerogative confined to a specific class of people but will soon spread among the masses.
Tracking the way to a sustainable living environment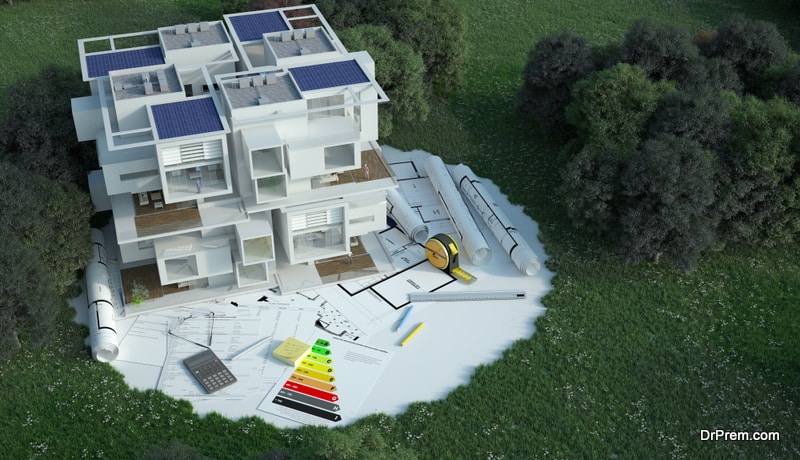 The green building movement has been devoting time in innovative thoughts over the past two decades concentrating on 7% of their money they feel worth putting in building performance. Investment in sustainable real estate is receiving a growing importance and being channeled into enhancing the wellbeing of users. The enhancement of human health and happiness can be logically traced back to a sustainable living environment.
The building standard is an uncompromising set of stipulations and construction norms to gauge workability of building design aspects like acoustics, quality of air, illumination, space economy and other value added elements that would encourage fitness, wellbeing, and contentment.
The entire system that is established now on the premises of sustainable development of real estate has been done after a lot of deliberations have gone into its domain. Studies have also revealed that human behavior alters with the change in environment. People living in ghettos and slums are expected to behave in a way that an apartment dweller won't. Modern sustainable architectural concepts are designed to improve the quality of life of the users and save space, time, and cost for the building promoters.
The trend of creating wellness building with innovative architecture was considered an element of high importance in the recent Global Wellness Summit 2016.Exclusive spas, state of the art gyms and fitness centers, swimming pools and meditation halls with soothing and environment-friendly music are the prime features set to pamper residents giving them a star resort like feel right at their homes.
However, the property advisors Commercial Real Estate Services (CBRE) have envisaged the concept of wellness with a much broader outlook. The building design incorporates the 6 facets or dimensions of wellness defined by Dr. Bill Heltler, the co-founder of National Wellness Institute, an American non-profit organization started 41 years back.
While designing buildings and residential units, the objective is to strike a fine equilibrium between these aspects of wellness like the intellectual, spiritual, social, occupational, physical and environmental which do not act in isolation. When a perfect balance between these dimensions is achieved, a healthy and happy life manifests as a consequence.
Few Case Studies:
Pioneers in global wellness community development belonging to renowned hotel and resort developers and real estate groups have identified the key areas of developing wellness community. This is quite evident in their planning and designing of apartments, housing complexes, hotels with special wellness-oriented wing and other types of wellness retreats implementing the best practices to foster the development of wellness communities in the coming years.
Latvia presents the first Wellness Residence: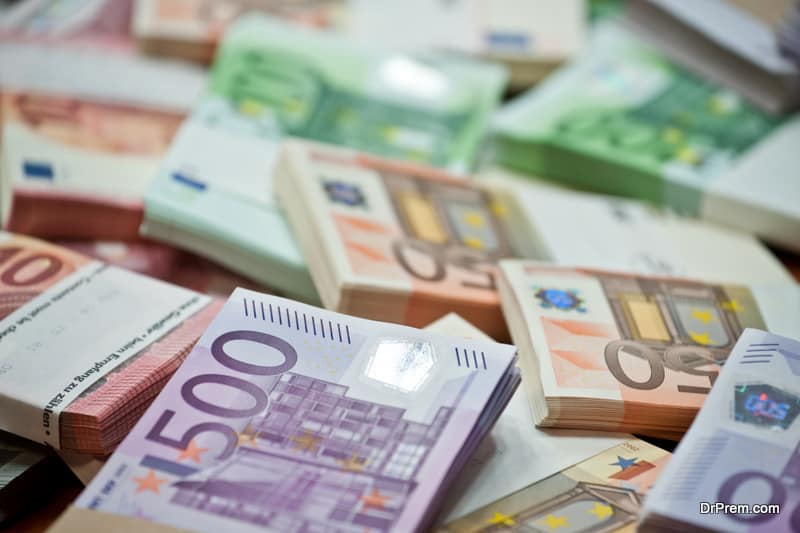 Elegantly designed residential complexes built with environment-friendly materials taking modern architecture to newer heights, these focus on leading quality life, great health and heightened spirit. The project costing 4 million Euros developed by a leading developer has specialized wellness-oriented features housing Wellness Concept Store, the first of its kind in the country and the Super Food Bar and Comfort Zone Beauty corner offering exclusive spa treatments using organically extracted oils and creams. The outdoor yard offers wellness training programs. Cultivation of special aromatic herbs with natural healing properties within the complex is also in the pipeline.
Other significant wellness real estate properties
The property developers in London have promoted wellness aspects in their multi-squillion pound projects, in Lodhas 'Lincoln Square' in Holborn.  Properties sell at £ 950000+ and accommodate prestigious universities, museums, art galleries and even law courts to ensure that the consumers' health, happiness and interests are well addressed!
-Stressing on the intellectual and emotional wellness, Hampstead Manor, the super luxury building complex is to come up with 156 new homes priced between GBP 55,000-16 million.
-Spiritual wellness finds prominence in the flats in One Crown Place near Liverpool Street with plenty of natural light, landscaped gardens and sound of flowing water calming your senses.
-Social wellness equally finds importance in Ballymore's Embassy Gardens where great communal facilities, open roof top spaces, sky pool and more outdoor spaces in apartments enable a good social mixing pulling a person out from loneliness and boredom.
-Greater communal attractions are visible in Berkeley's South Quay Plaza where the 56th floor is entirely dedicated to healthy socializing.  The floor will house 9000 sq. foot health club, screening room, bar, private dining room and an expansive terrace.
These are few examples meant mainly for the rich having a social standing.
Leading Wellness real estate developer raises $20 million to promote community wellness: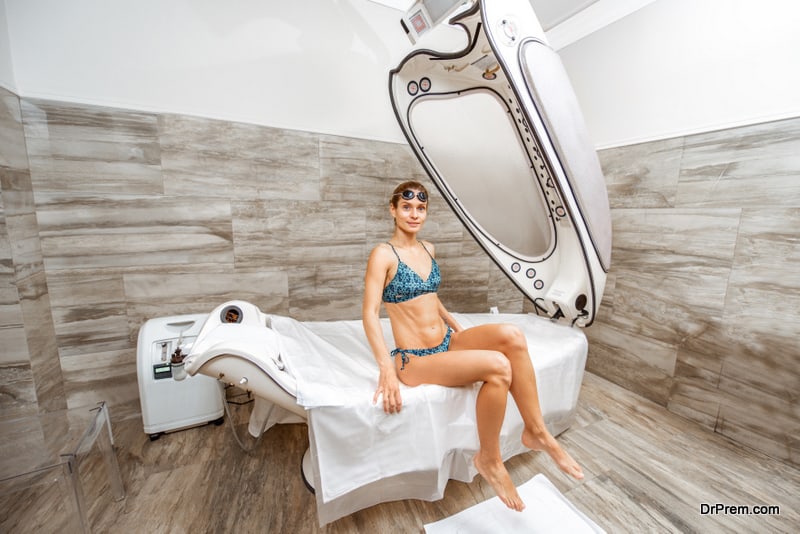 Realizing a stupendous global growth in this sector, a leading developers already into wellness real estate goes a step ahead in raising 20$ million floating equities. Expanding the Well Building business line, the brainchild of a premier developer completely oriented towards people's health and wellness, it is unmatched in recreating indoor spaces fostering better living and wellbeing. Installation of special Stay Well rooms in top class hotels is surely another feather in the cap. Incorporating various wellness-based scientifically tested technologies, these rooms offer special air purification and lighting systems along with wellness inducing mattresses helping the guests take due care of their health and wellbeing during their stay.
Listings with over-the-top wellness amenities
Health and wellness oriented people are no longer satisfied with a conventional pool and a limited-resourced gym in their residential premises. Wellness residential complexes are adding special features as per the current demand. Apartments and penthouses in New York and Las Vegas, for example, have exclusive wellness activity centers like a huge lap pool, smaller splash pool, hammams, heated marble beds, special treatment rooms offering facials and body massages, spacious fitness centers and special areas for yoga and meditation. Rented apartments with special wellness oriented activity centers are available too. Price range varies between $2.5 million -$18 million. Rented 2 bedroom apartments with special wellness features may cost from $1300-$7330.