Turkey's spa and wellness tourism market is shaping up interestingly thanks to its huge reserves of geothermal springs. Travelers get their required dose of relaxation, recovery and rejuvenation while on a vacation. Turkey ranks 7th in the world in thermal water resources and 3rd in Europe for Thermal water resource utilization. Tapping natural springs for therapeutic purpose has been an age-old practice. Today it is a raging trend in global wellness tourism.
Thermal water therapies are evolving in modern spas, thermal resorts and wellness retreats. What makes this water so special? There must be some potential benefits visitors are reaping within the ambit of wellness. Oksana Svetenko, an experienced wellness professional based in Kazakhstan digs into the matter.
The global thermal spring market is amazing: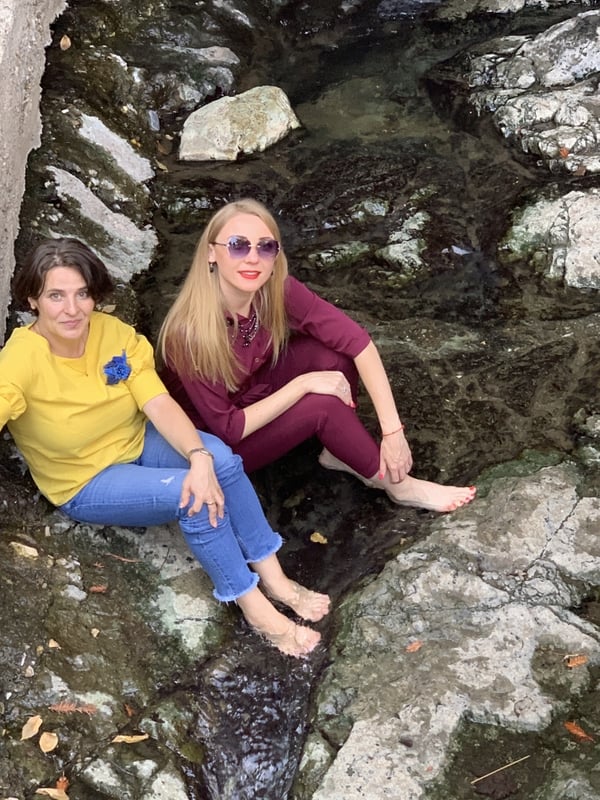 Global Wellness Institute (GWI) research suggests, thermal/mineral springs market has grown from $5 billion in 2015 to $56.5 billion in 2017. Facilities associated with it also clocked an impressive growth from 27,507 in 109 countries to 34,507 in 127 countries generating employment for 1.8 million workers.
Thermal spa market growth is concentrated in Europe and Asia accounting for 95% of the total revenues. Destinations with huge hydrothermal reserves (thermal/mineral springs) are marketing organized tourism packages much to the likings of wellness travelers.
Shifting preferences in therapies – Nature as the best medicine: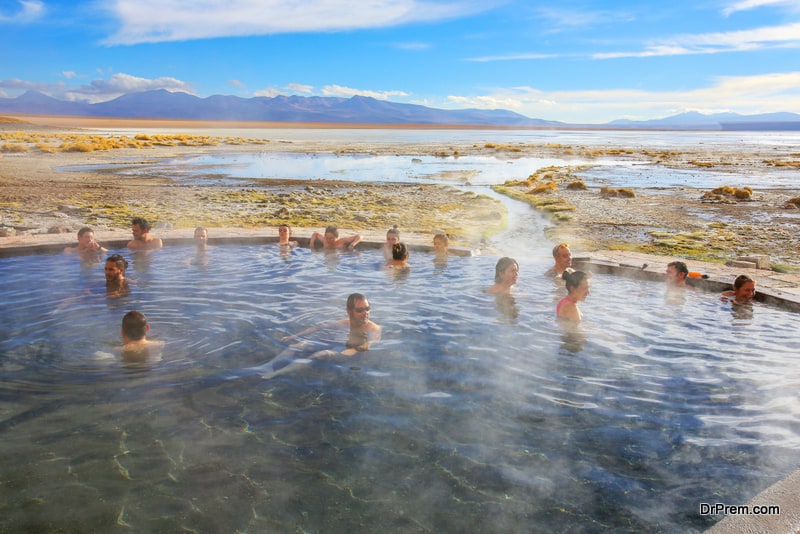 According to , people are being more inclined to nature for remedies. Her opinions resonate with the Global Wellness Institute research that says, prescribing nature is one of the most popular trends in today's wellness market. It is good that people are gaining trust in nature's healing power. As Parascelsus, the notable German-Swiss physician of the 16th century attributes the art of healing to nature, not to physicians.
In this digitally-connected world, we are disconnected from nature. This dissociation with nature is impacting our physical and emotional health. Silent epidemics have invaded 21st century. The global population is overpowered by stress.
People are fighting a tough battle against non-communicable diseases like obesity, hypertension, diabetes, cancer not to mention depression and anxiety. According to research, non-communicable diseases contribute to 68% of global deaths killing 40 million people every year. Mounting healthcare costs are making people bankrupt.
Therefore, the quest is not for cure but wellness. Our mind and body need the healing touch of nature. The growing attraction towards Thermal/mineral springs not only spins around healing physical discomforts but also means getting a chance to be closer to nature. She feels a trip to Thermal/mineral springs can serve many wellness purposes.
Benefits of Hydrothermal waters: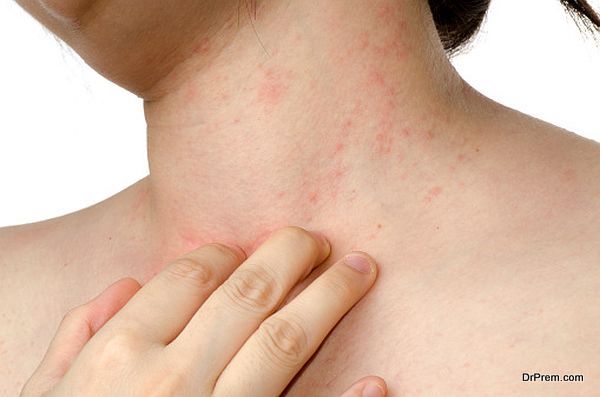 Thermal water therapies are not only restricted to external application or bathing. It follows other treatment techniques like inhalation, steam rooms and drinking. Thermal waters of many springs are recognized as medicinal waters which can be drunk for curative purpose but this needs to be scientifically established.
Temperature and mineral content of the water are prime determinants of healing which has led to the practice of thermal water bathing. Our body needs many trace minerals each having a distinct function. Thermal/spring waters are rich in sulfur, calcium, magnesium, bicarbonates, iron, sodium, chloride, etc. known to have special therapeutic effects. Epsom salt bath to treat arthritis and joint pains is a common practice, the effect can be even better with thermal springs.
Thermal/mineral is recommended for treating:
Skin diseases like eczema, acne and psoriasis
Musculoskeletal disorders, joint problems, rheumatic disease, calcification, soft tissue rheumatism and injuries.
Gastrointestinal problems
Diabetes
Gout
Liver failure
Diseases of the kidney and urinary tract like chronic cystitis, kidney stones and functional insufficiency.
Neurological disorders in the spine
Thermal springs are also known to be beneficial in improving the quality of life of patients crippled with degenerative diseases. It is also recommended for rehabilitation from stroke and other senile disorders impairing mobility.
The natural 'detox water':
Lately, thermal water is considered as the detox water that strengthens the body along with purification.  The mineral content of water helps in throwing out harmful toxins from the body. As you remain soaked in thermal water, your body absorbs traces of minerals from the water which boosts the circulatory system aiding in detoxification.
Children can benefit too: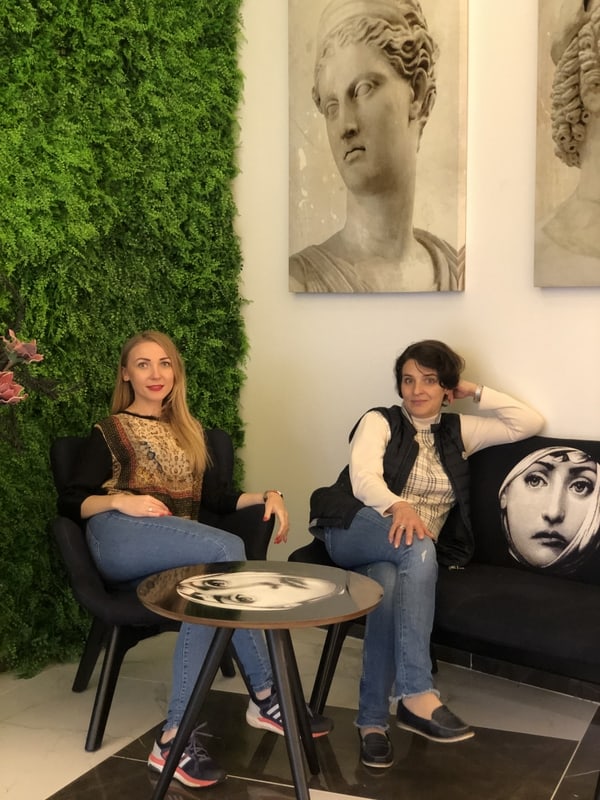 Oksana Svetenko through extensive research finds thermal water treatments are applicable to children also. Nowadays, many thermal spa resorts have specially curated spa programs for children as well. Thermal spring waters work best in curing upper respiratory tract problems like hay fever and asthma which are common in children.
Thermal water for the elderly: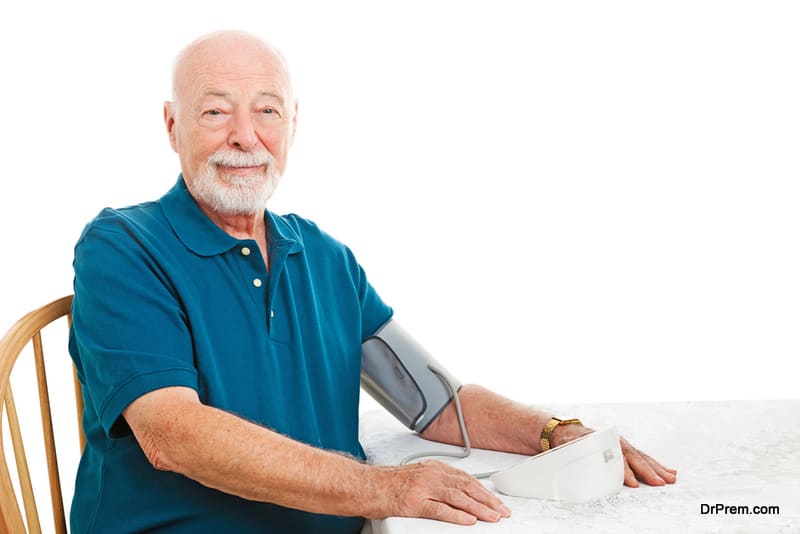 Elderly people suffering from chronic ailments like hypertension, coronary heart disease, chronic lung disease and diabetes can benefit from thermal water therapies.  A specialist recommendation is necessary regarding the selection of thermal spring and treatment procedures.
Duration of the treatment matters: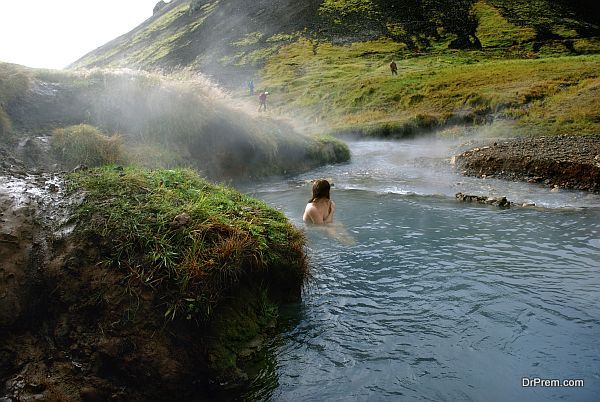 This varies according to the nature of the ailment and patient condition. Healing in thermal spring waters is more of an adaptation therapy. You cannot expect overnight results. It normally takes at least 10-15 days for the treatments to be effective. The ideal temperature of the water should be 36-38° C.
Turkey witnessing the revival of Thermal water therapies: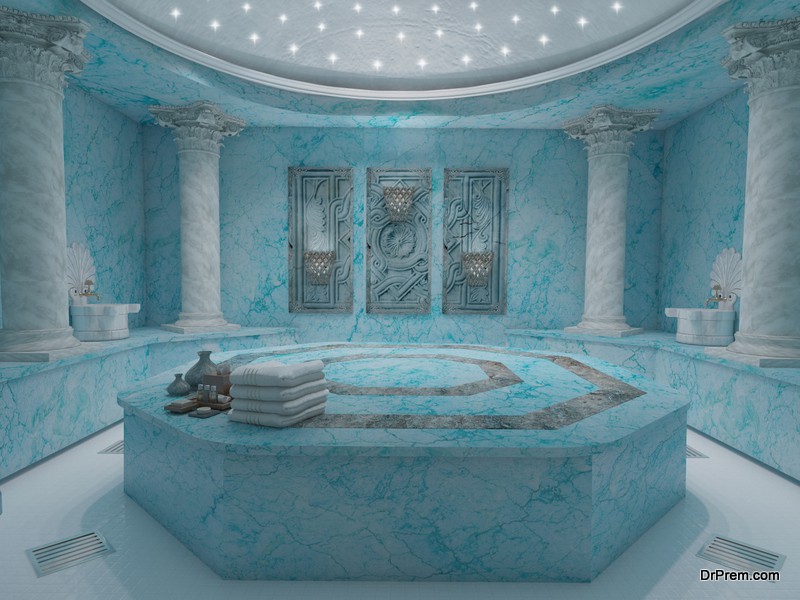 Turkey enjoys a special advantage of being located at one of the prime geothermal regions in Europe. It is reputed for 113 thermal regions covering nearly 1300-1500 hot spring sources with the earliest recorded around 15th -18th century.
Promising healing for all, Turkey's thermal water baths are founded on rich history from the days of Seljuk and Ottoman reigns.  By establishing sustainable bathing spaces, each one an architectural marvel, Turkey gave birth to a phenomenal bathing culture 'Turkish Bath' or Hammams that not only cleans but also heals.
Romans preferred relaxing in large public baths with special heating methods invented thousands of years before. Even today, bubbling heat from springs is applied in spas and thermal resorts but in a modernized form. Of all regions, Anatolia drew the most attention with its unique water supplies.
A study by NIH states, all forms of balneotherapy and spa therapy for rheumatic diseases in Turkey can be considered to be effective.  With advanced techniques and facilities, the combined healing power of water and heat is applied in treating many diseases.
No two thermal springs in Turkey are the same. Each spring is unique in its mineral content, water temperature and gravity. Oksana Svetenko feels Turkey has a competitive edge here. With spa resorts and wellness retreats offering great value for money, visitors are sure to crowd here.
Some of the rich thermal water treasures of Turkey: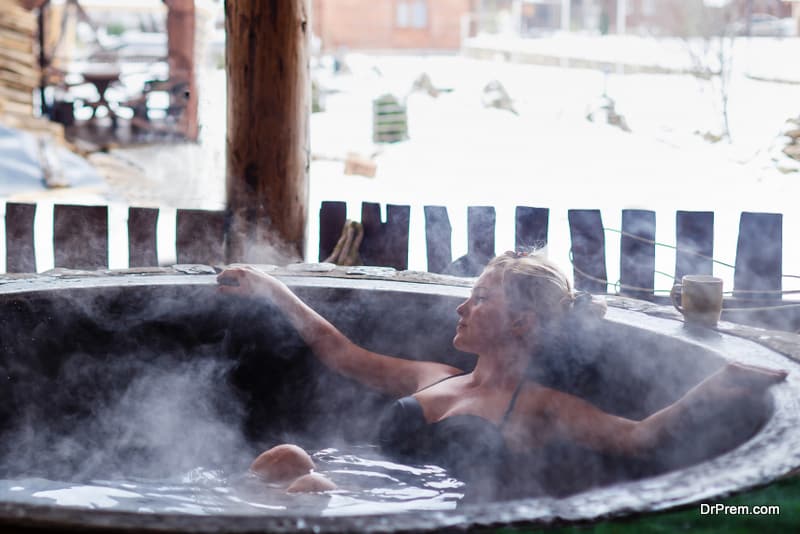 The ancient thermal spring reserves 2000-2500 years old still continue to have immense therapeutic potential. Cities with such rich reserves are:
Terma City, Yalova Turkey
Pamukkale (Hierapolis)
PaĢa Hot Springs (Allianoi)
Aydın: KuĢadası,
Denizli: Pamukkale ve Tekkeköy Hot Springs,
Ġzmir: Balçova Hot Springs, Bademli Hot Springs,
Güzellik Hot Springs, PaĢa Hot Springs,
Haydar Hot Springs,
Çanakkale: Hıdırlar Hot Springs previously named "Angonia",
Kocaeli: Tuzla Mineral Water,
Ordu: SarmaĢık Hot Springs,
Afyon: Ömer-Gecek, named as "Aqua Germ" during the antic era,
Sandıklı, Gazlıgöl and Hüdai Hot Springs where was known as "Agros Thermon" in Antic era,
Bursa: Yalova-Termal, known as "Pythia Thermae",
Oylat and Çekirge Hot Springs built by Roman Emperor Julius Ceasar,
Balıkesir: Manyas ve Gönen Hot Springs,
Ankara: Kızılcahamam Hot Springs,
Muğla: Sultaniye Hot Springs,
Yozgat: Sarıkaya Hot Springs,
UĢak : Aksaz Hot Springs,
Samsun: Ladik Hot Springs
Classification of Thermal waters: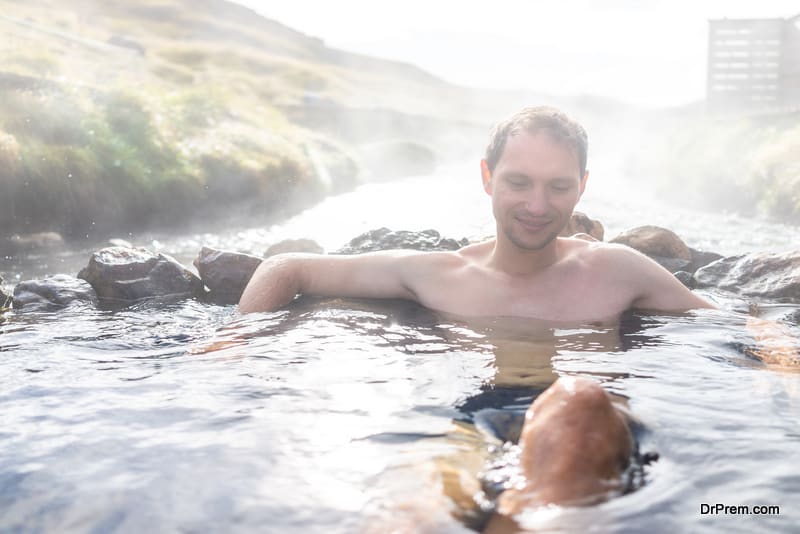 Oksana Svetenko has presented an interesting study on temperature variations of Turkey's thermal spring waters in different regions.
Cold water resources: Temperature 19°C concentrated in Central Anatolia, Marmara and Aegean regions.
Hot water resources: Temperature 36°C-45°C concentrated in the Aegean, Marmara, and Central Anatolia regions.
Very Hot water resources: Temperature above 46°C in the Central Anatolia, Marmara and Aegean regions. This has the highest healing potential.
Aegean region is known for the highest reserves of healing water followed by Marmara, Central Anatolia, East and Southeast Anatolia, the Black Sea and the Mediterranean region.
Thermal Springs regulated by the Ministry of Health: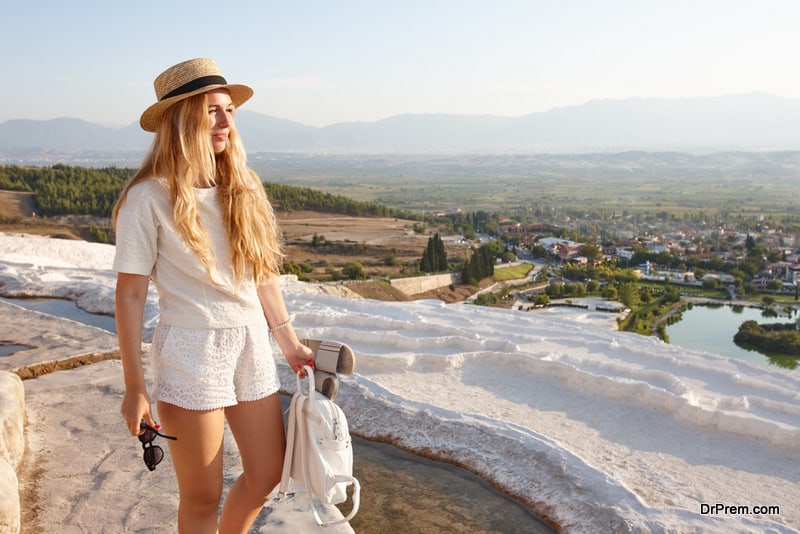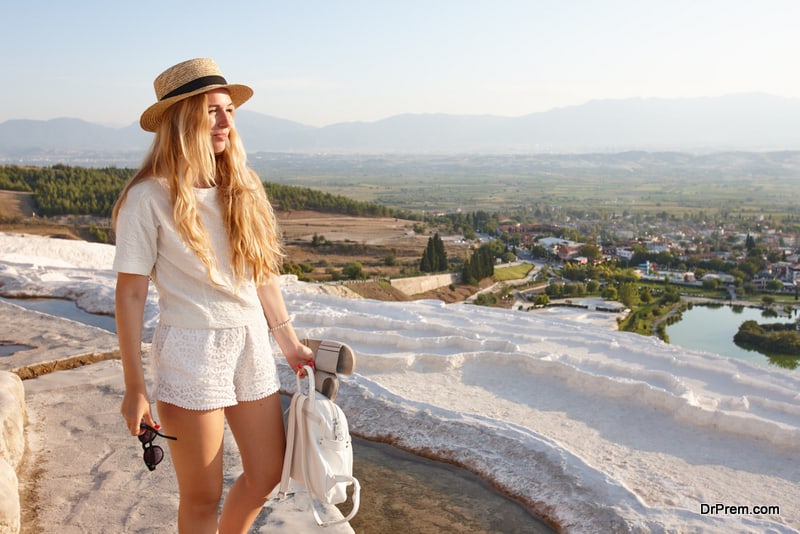 Regulation of Hot Springs created by the ministry of health categorizes Turkey's spring waters as follows:
Hot Springs Curing Centers:
These have outpatient treatment facilities for patients controlled by specialists. Patients also get the hot spring ambience with special accommodation facilities.
Hot Springs Curing Cliniques:
Patients recommended for Hot Spring therapies get inpatient treatments termed as 'enclosed curing' by specialists. These are like clinics with all sorts of clinical arrangements.
Hot Springs Curing Hotels:
These are hotel-type facilities offering spa services and other hot spring therapies with other recreation facilities. Treatments are performed by specialists. The hotel part should comply with the Regulation of Certification and Qualifications of Tourism facilities.
Revolutionizing spa tradition: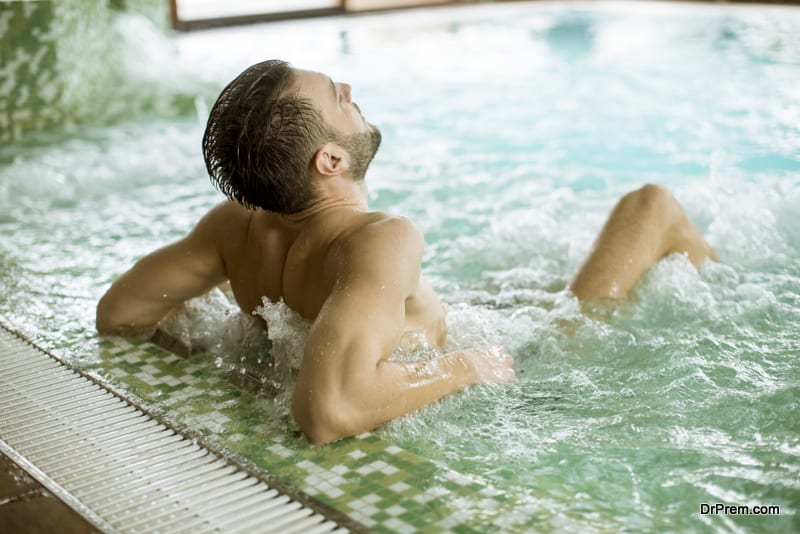 Today, Turkey has taken over traditional practices and has become one of the leading countries offering varied thermal water therapies including balneotherapy, thalassotherapy, massage therapy, thermo mineral bathing, mud therapy and other thermal cures.
Antic spas have been upgraded for international travelers along with the opening of state-of-the-art hotels, resorts and spas. Some are even providing in-room private thermal spas by channelizing water flow from the source. 
Modern technology and traditional practices have been integrated without marring the essence of yesteryears. You will find luxurious hotels, trained specialists and therapists and high standards of hospitality and also get to taste the age-old authentic experience. Here lies the specialty of Turkey's wellness offerings.
Not a cookie-cutter wellness experience: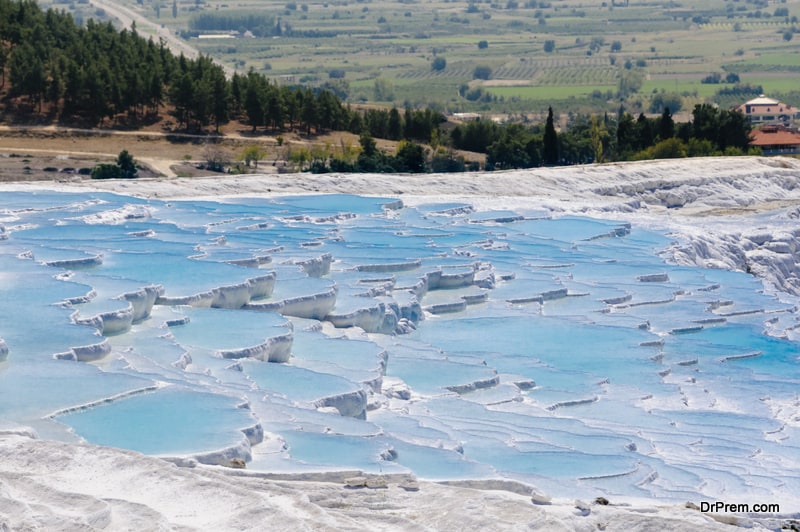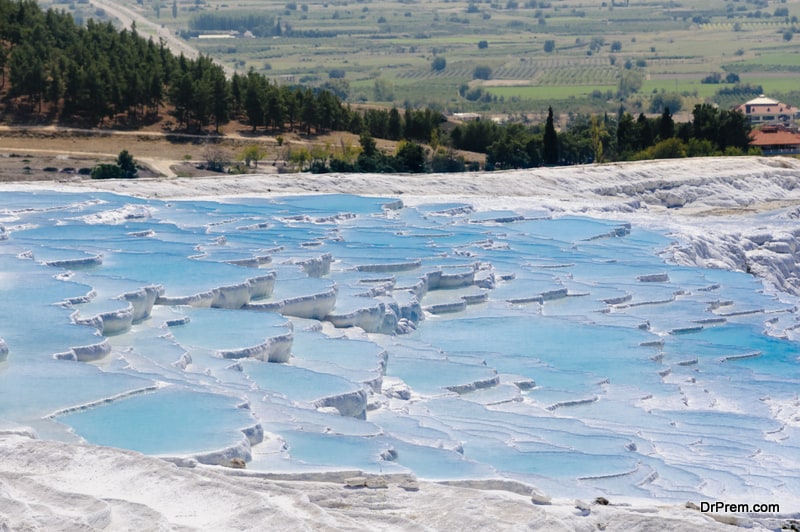 Wellness offerings of each thermal spa resort are a specialty by itself based on its natural resources and assets. Such a wide variation in products and therapies are drawing discerning travelers seeking authentic wellness flavors. A relaxing bath in these magical waters amidst a serene ambience rejuvenates guests physically and psychologically.
Turkey offers a holistic approach to wellness with its splendid landscapes, thermal springs, traditional Turkish baths, rich cultural heritage, historical marvels, delicious cuisine and ample recreational activities. With investments flowing in and innovative therapies picking up pace, Turkey is on the fast-track growth in health and wellness tourism.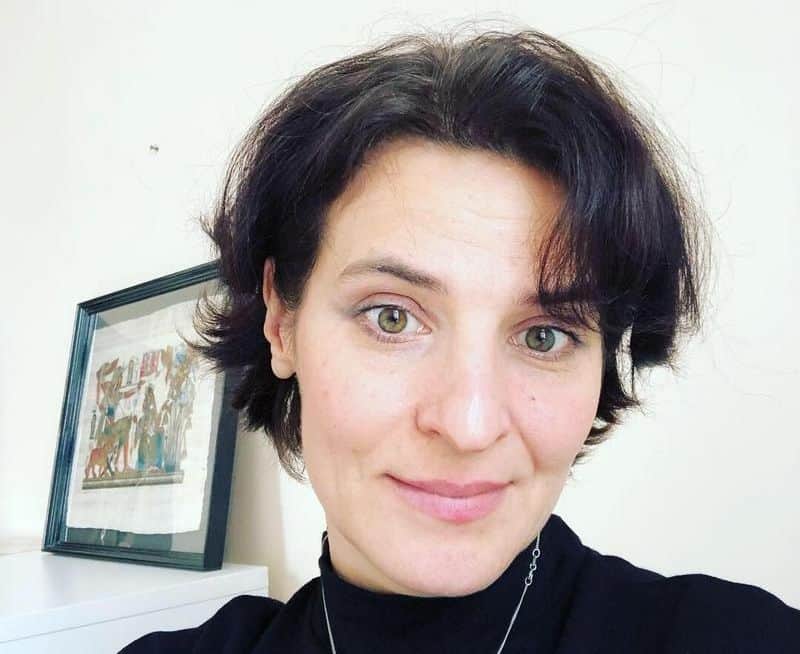 Oksana Svetenko is an expert wellness professional and Senior Associate with Dr Prem & Associates based in Kazaksthan. Her proven expertise has helped in successfully establishing wellness business in different countries.